Zabrea and Tabias' wedding story is proof, quite literally, that dreams do come to life!  Zabrea's father had a vivid dream prior to their engagement of his daughter and soon to be son-in-law getting married. He dreamt they were married in a forest with a magical sunset wedding and prayer circle, surrounded by large logs. He further dreamt the reception would be in the venue that he created for them. Following a week-long California adventure exploring national parks and the city of San Francisco, Zabrea and Tabias did, in fact, get engaged. After one fun-filled day exploring Alcatraz, sharing a Thai lunch and visiting the Sutro Baths, the couple's last stop was the Golden Gate Bridge. Amidst the fog at a lookout point overlooking the city, Tabias asked for Zabrea's hand in marriage. That very day, Zabrea's father started working on the forest and the transformation of his barn into their beautiful wedding venue!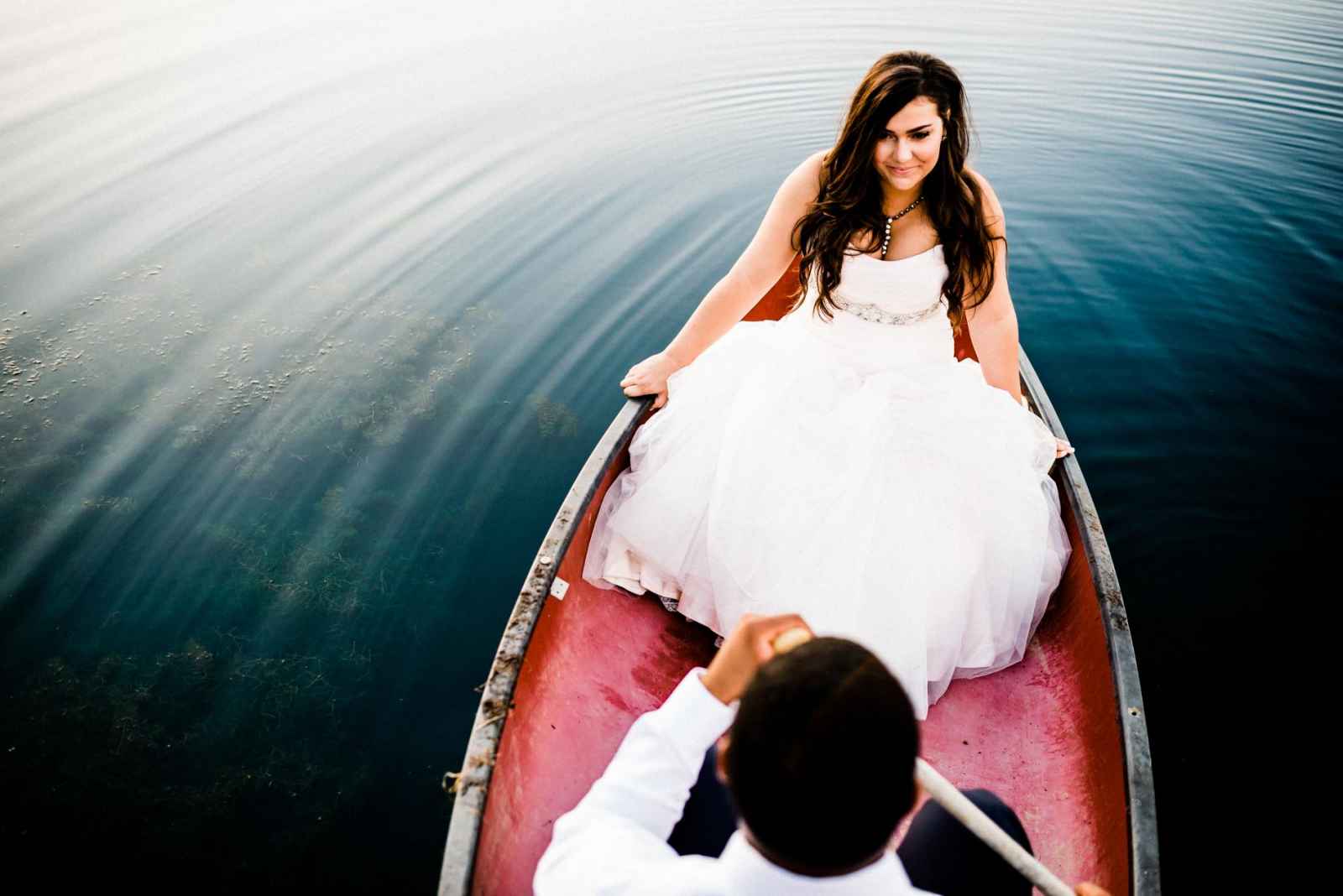 The two began planning their wedding with three concepts in mind: earthy, unique and simple. "I have always wanted a fall wedding," Zabrea said. "With that being said, we didn't have a huge timeframe to work with because we got engaged on June 1st. I started with three descriptive words...then it all fell into place after that."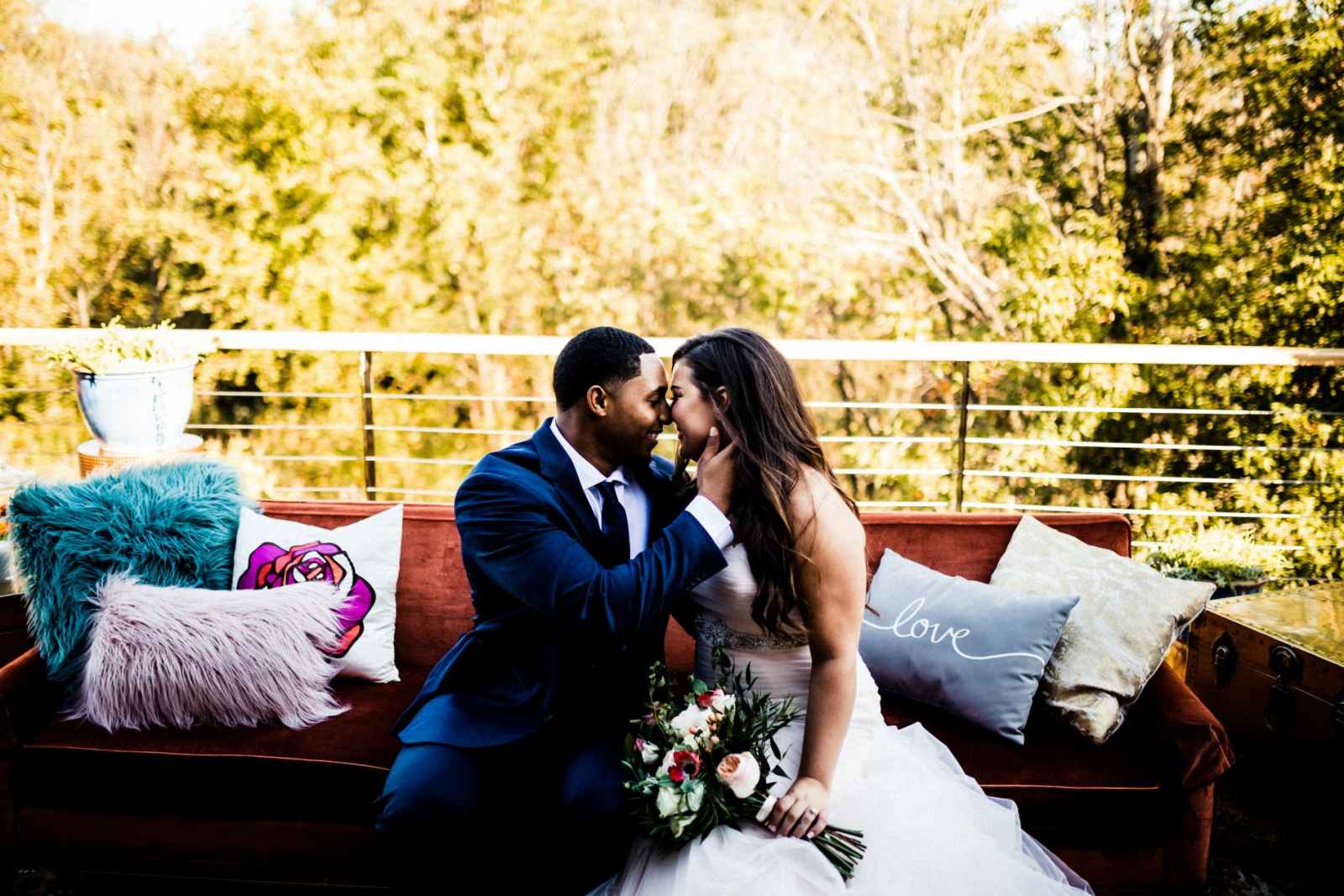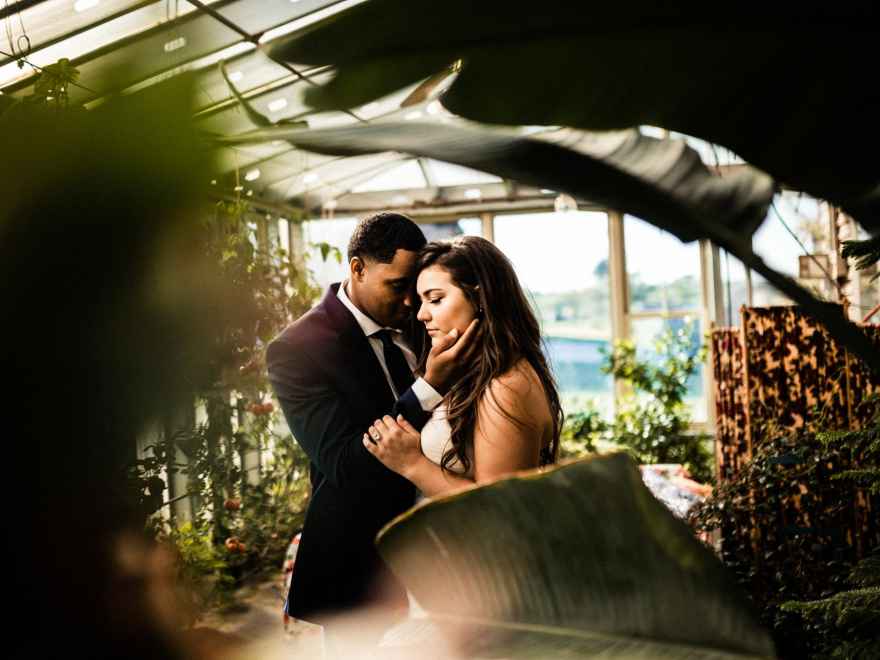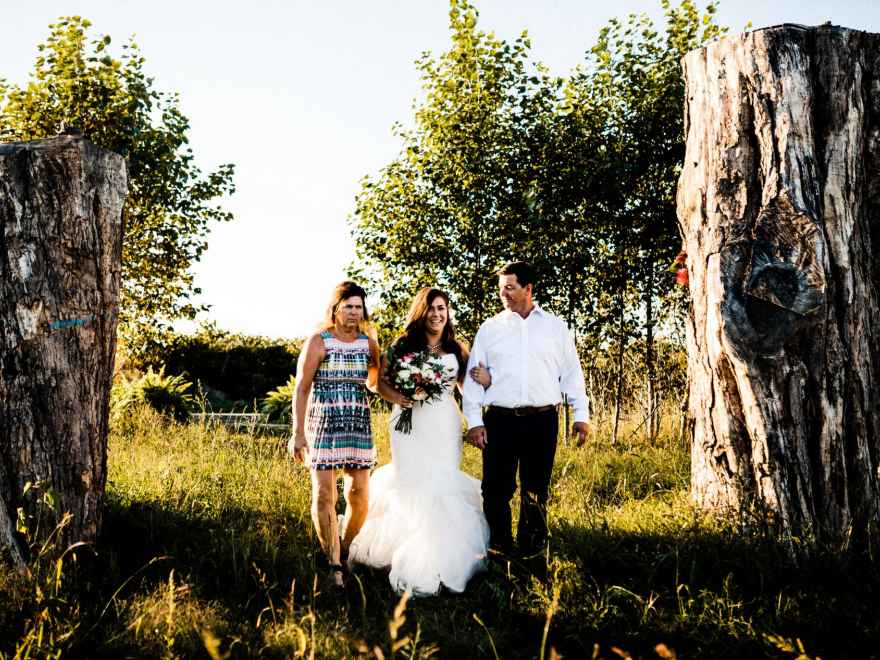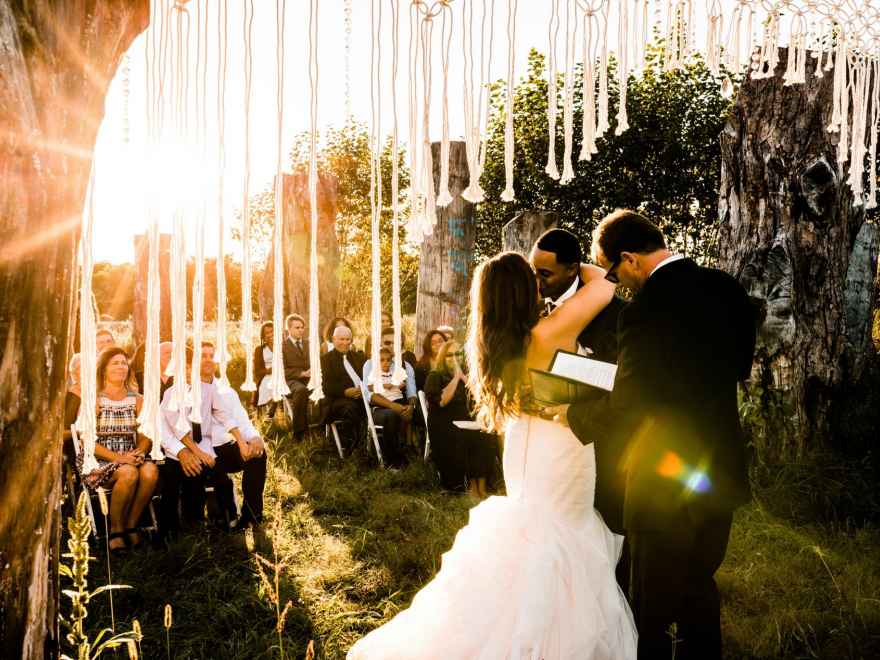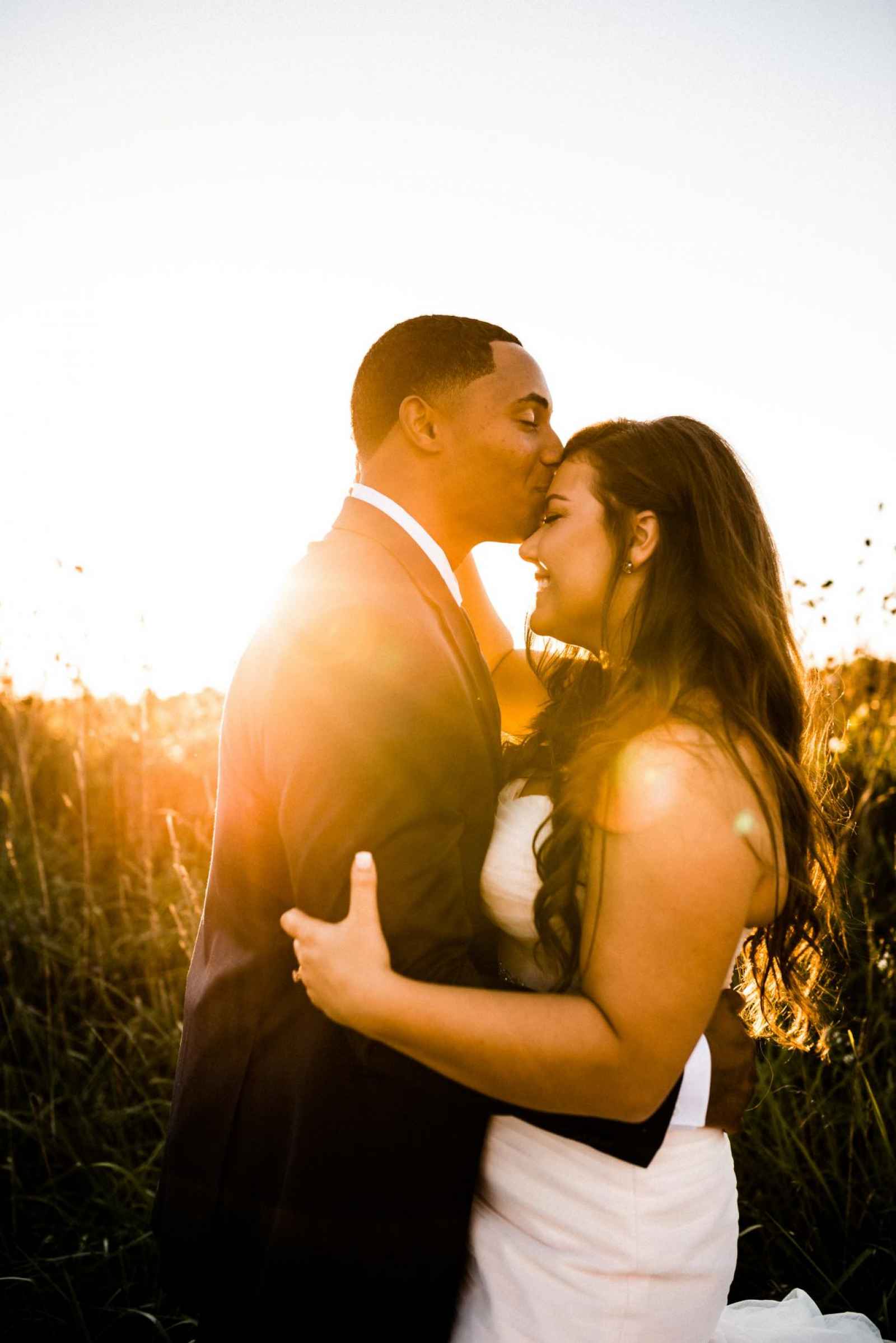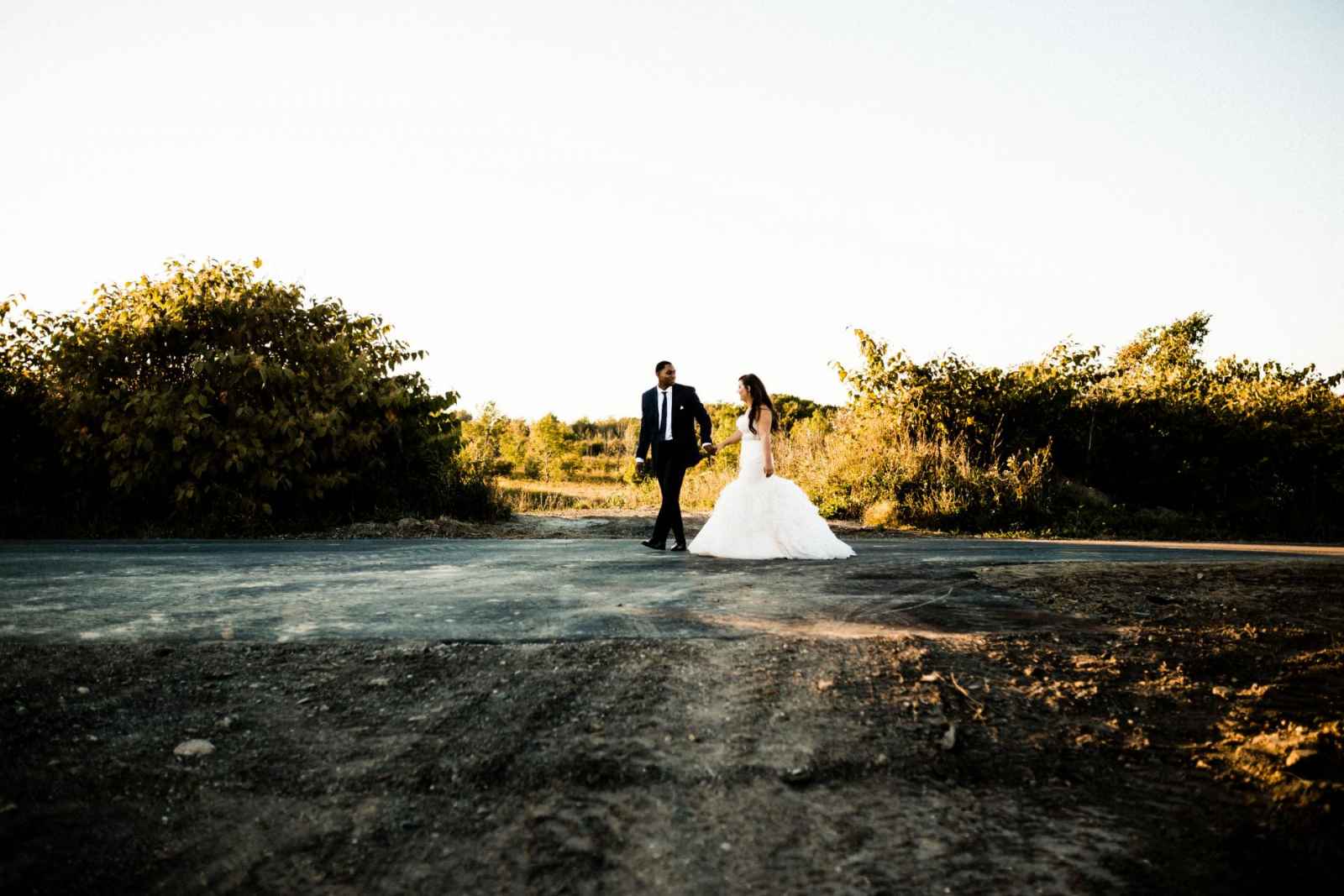 Inspired by design books for color scheme and layout as well as WeddingDay Magazine and Pinterest ( for even more inspiration check out our Pinterest boards here) for inspiration and planning, the couple and their family embarked on a labor of love. "There is something magical about marrying your best friend in a place that means so much to you," she says. "That is why we chose to create our own venue and space to get married in."
All of that creation takes a lot of work so the pair was lucky enough to have many of their loved ones spending countless hours to make the vision a reality. Her mom spent a week stacking a woodpile wall while her dad fashioned the bar area with concrete countertops, stainless bar taps and his very own home brew (it is a family tradition that each child in the family that is married gets their own beer recipe, made together by the family). "My brother made all of my tables, my husband and I made and planted all of the hanging wall succulents, my father made and finished the concrete floors as well as the concrete countertop at the bar and he also painted the whole venue," Zabrea says. "My mother and I found all the pieces of furniture and rugs that were used. We also placed all the logs into the ground and planted grass to grow in time for where the ceremony would be". The intimate ceremony was attended by family only with friends celebrating with them afterwards, at the reception.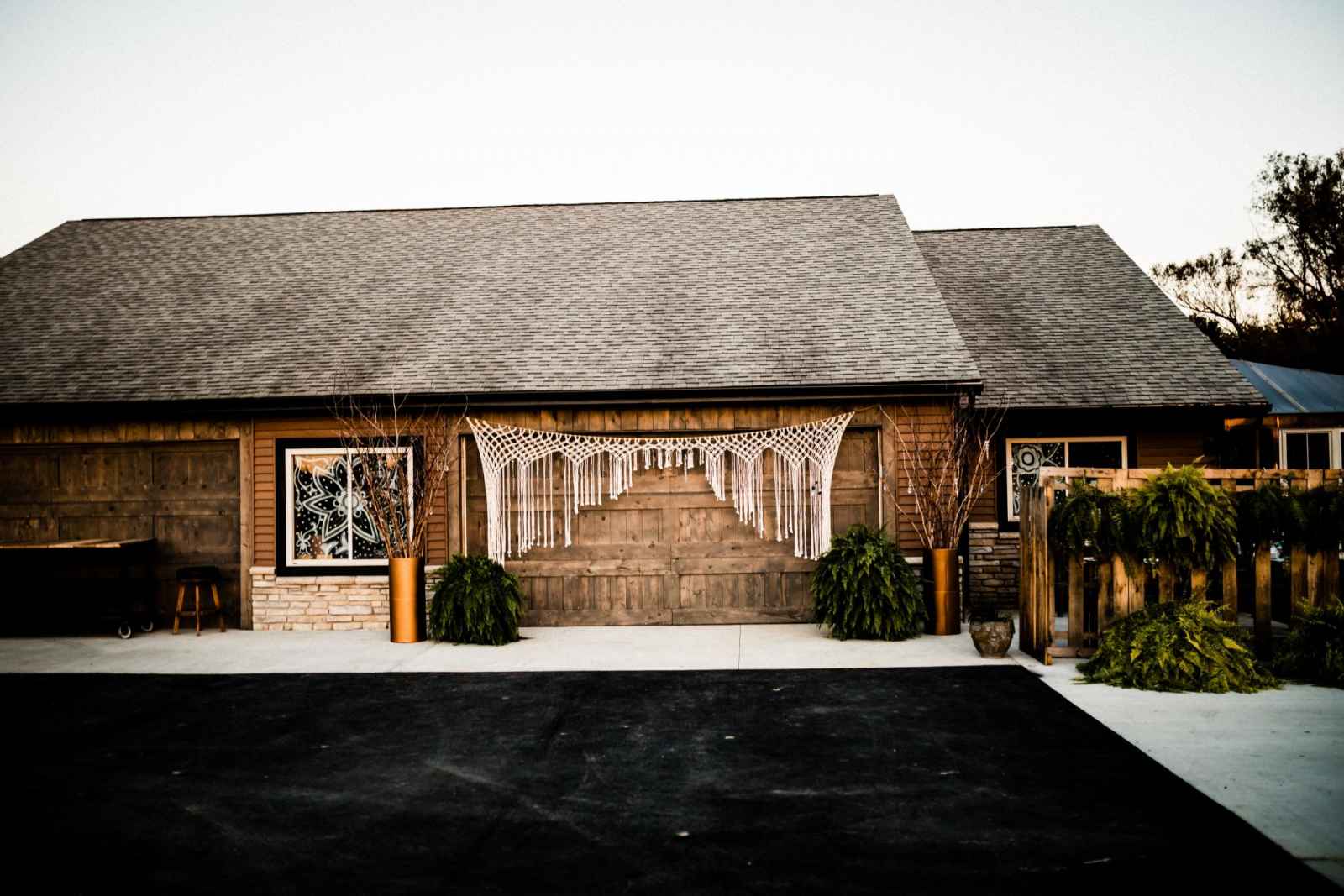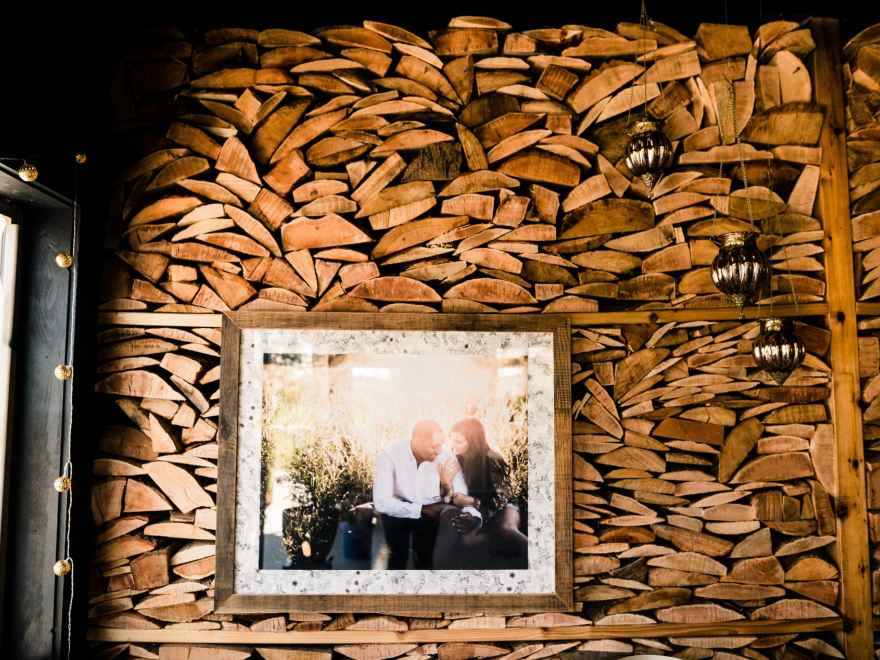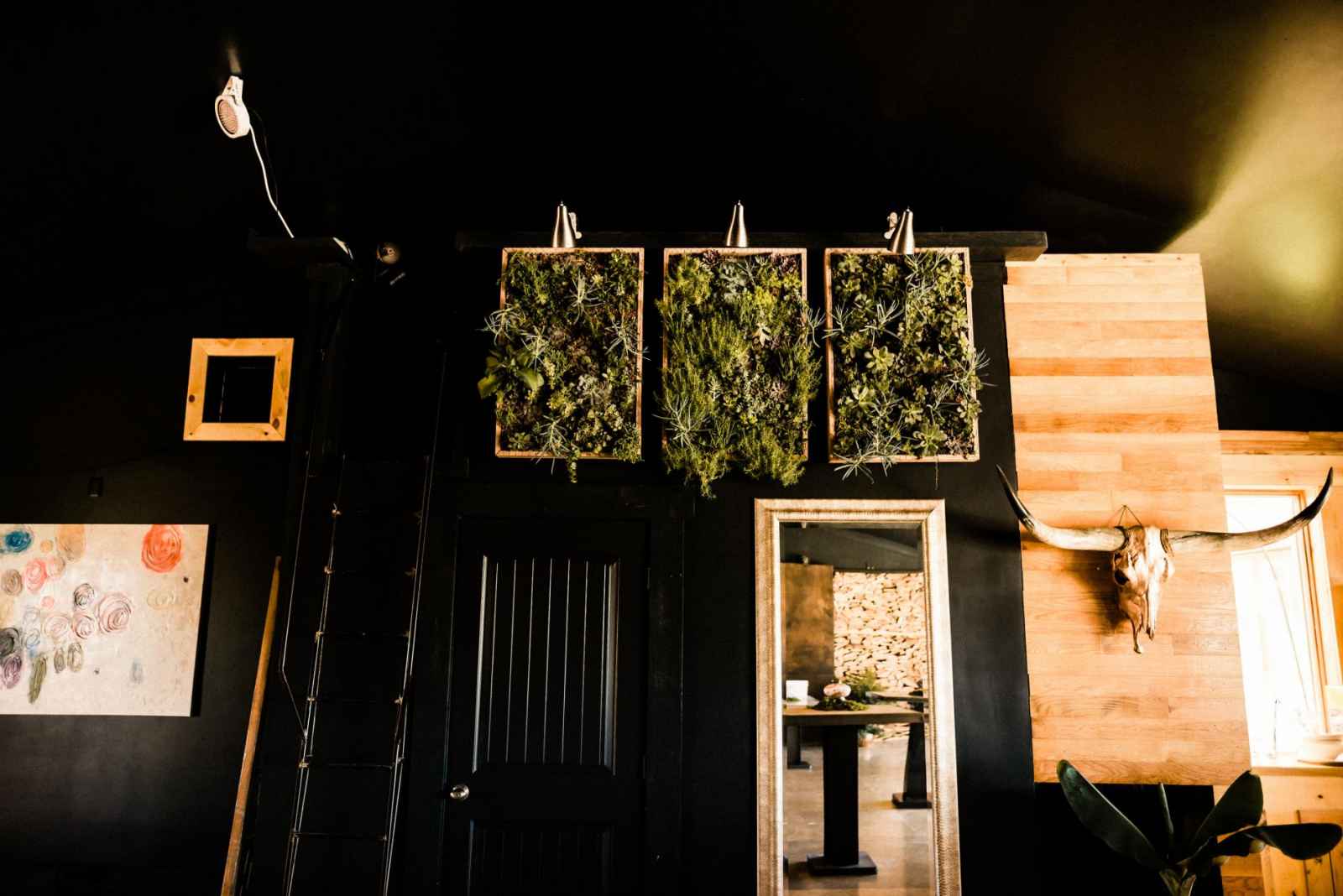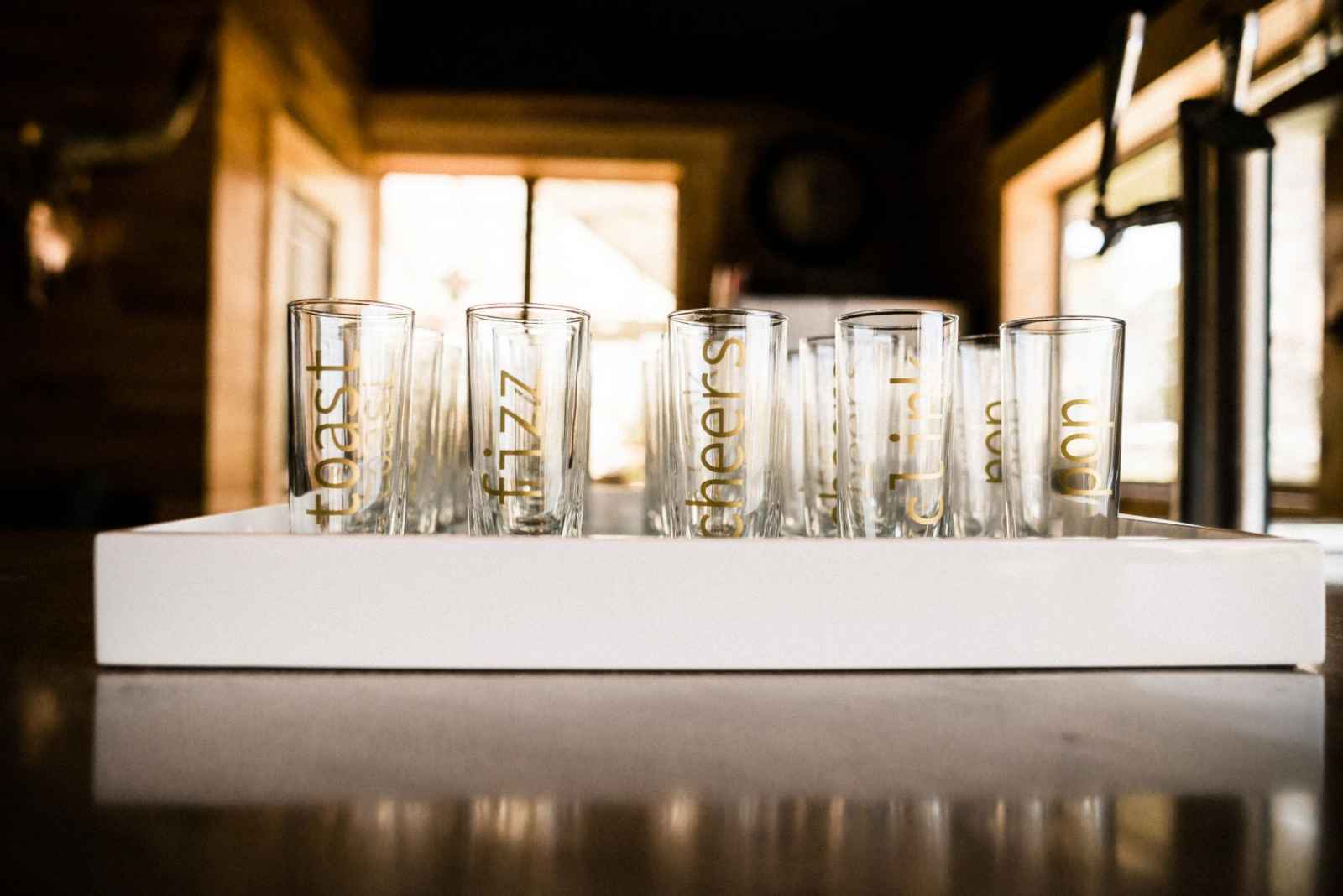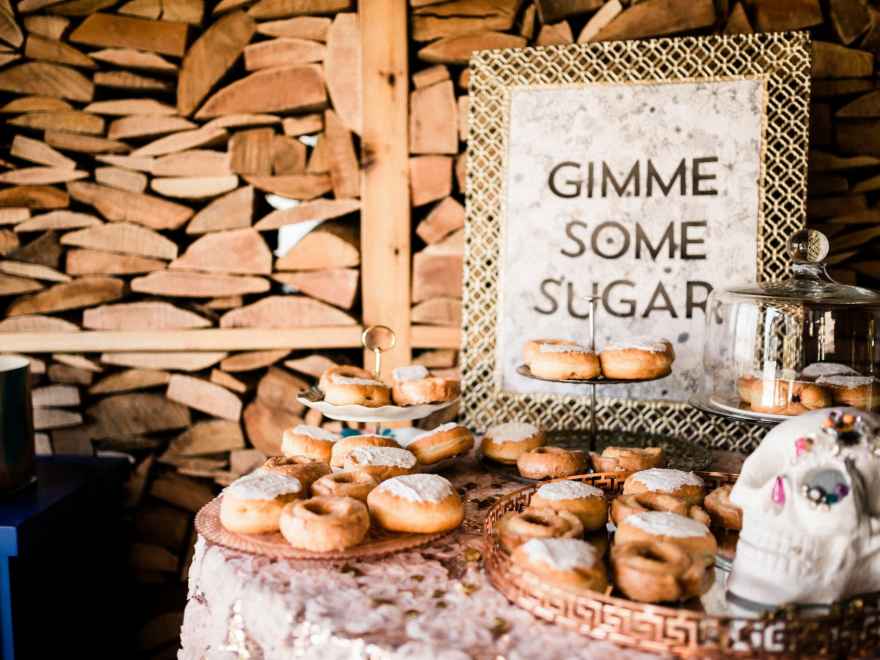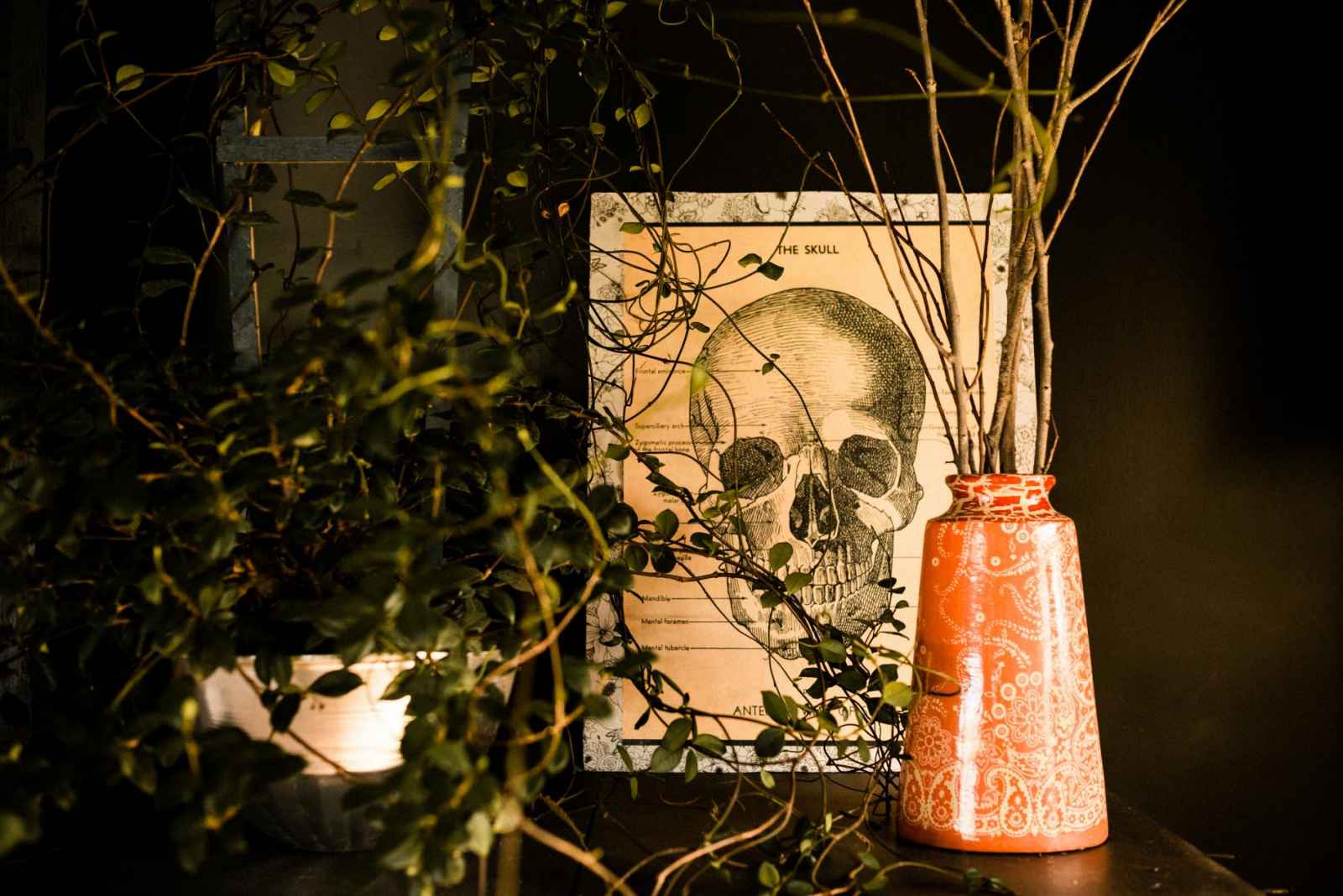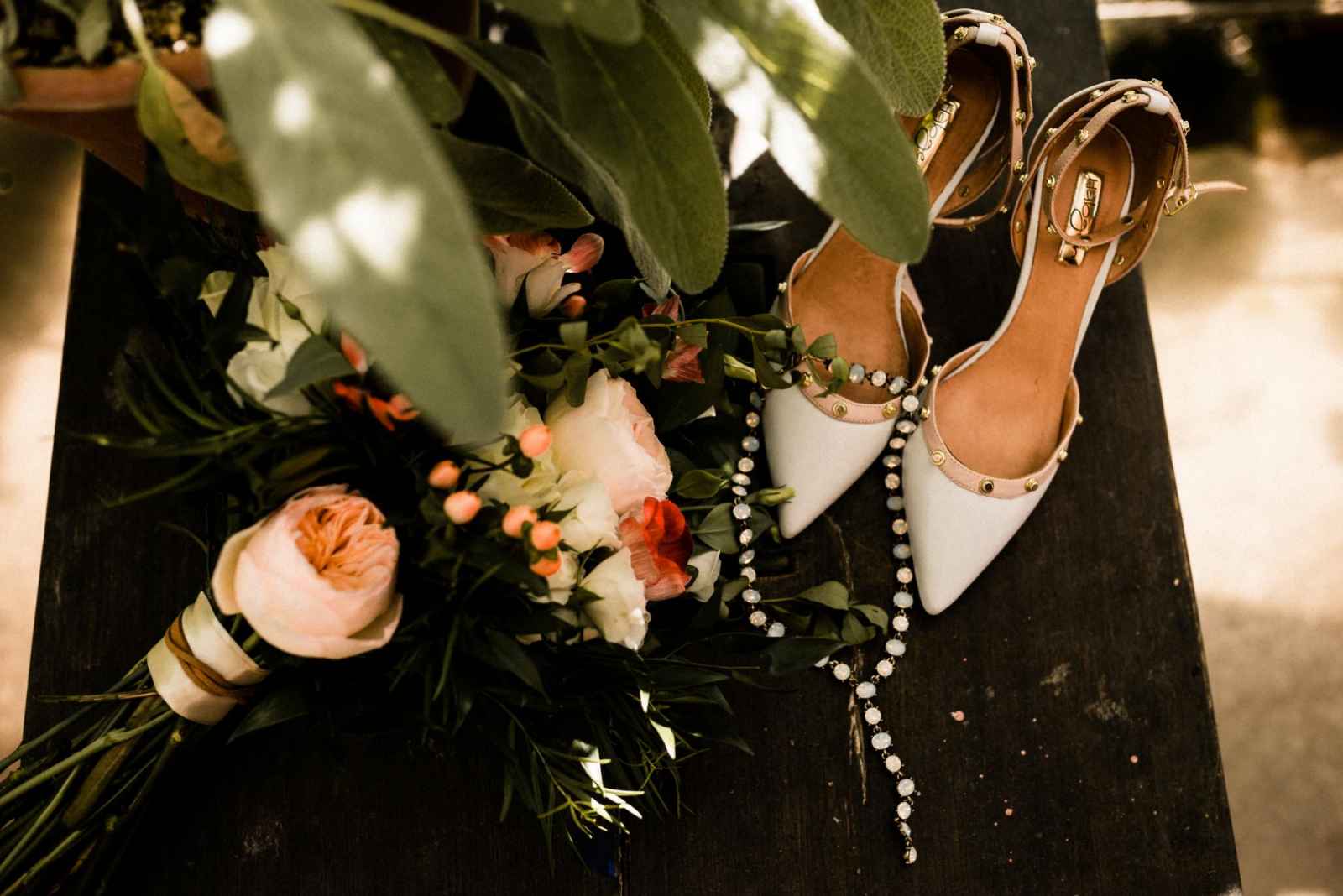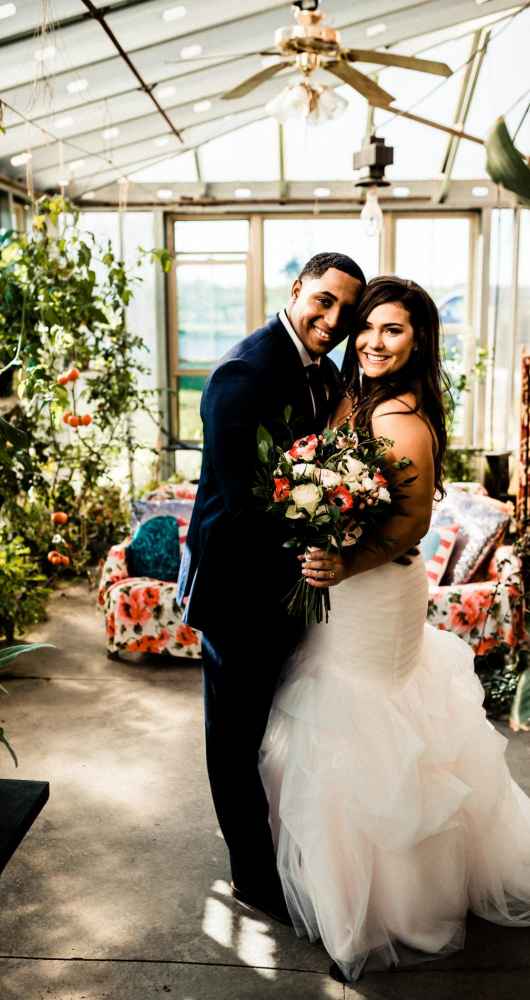 When it came to the style of dress Zabrea wanted, she knew only one thing - she wanted a blush colored dress. She ended up finding the dress of her dreams at Becker's Bridal in Fowler, Michigan. That very color ended up being at the center of her theme as well. She choose to pair it with a simple, navy suit for Tabias while adding gold accents throughout. "The theme was very eclectic with the colors," she says. "We had a hard time sticking to only a few."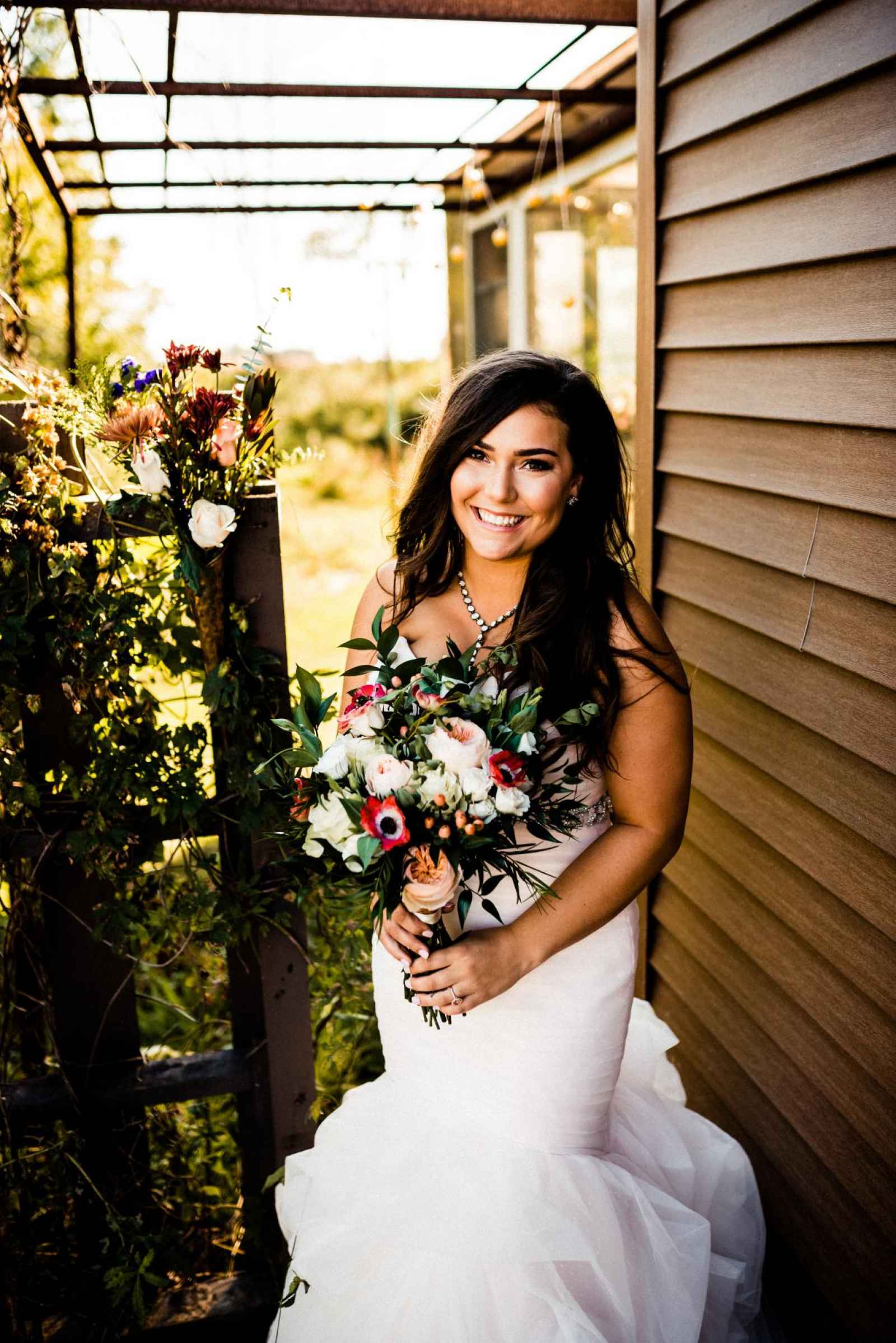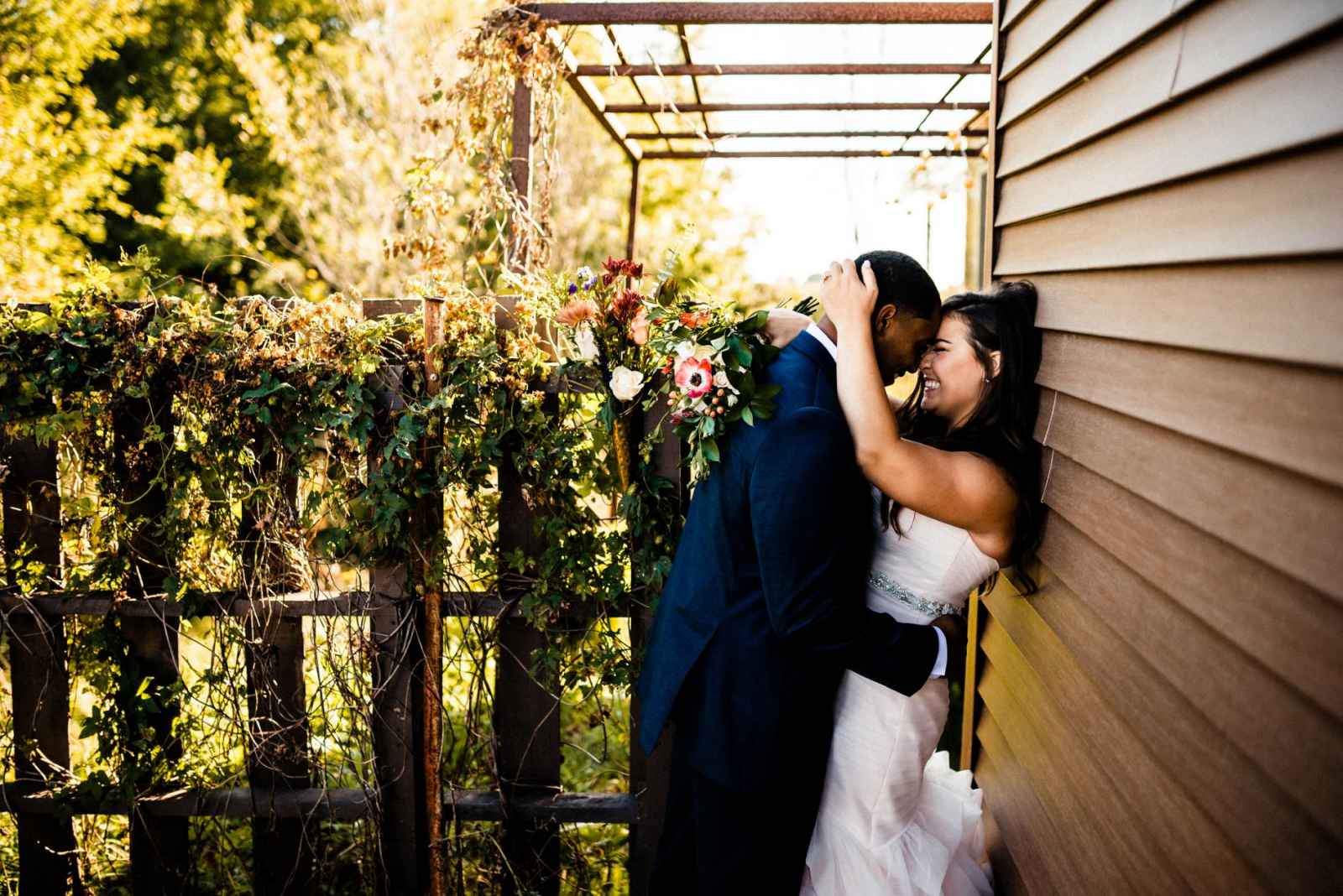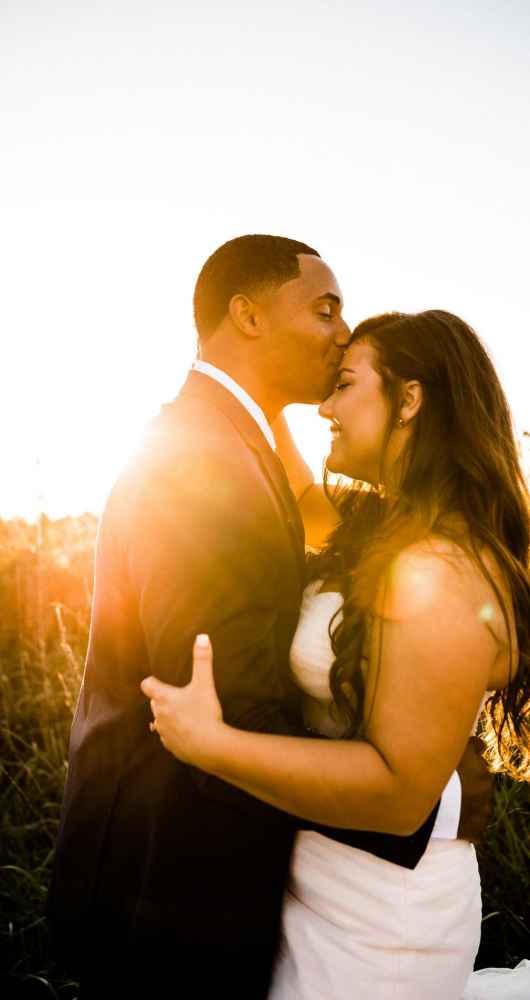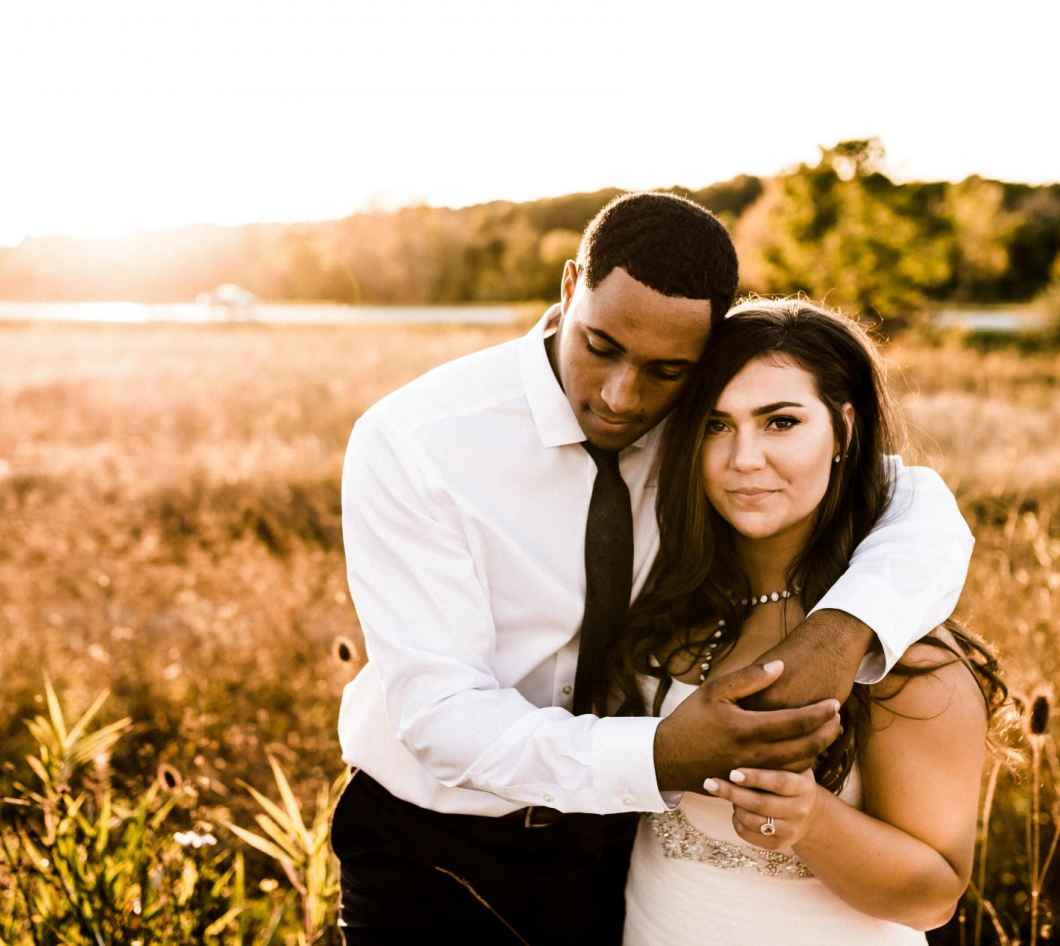 What we love
As much as we love our brides, it is always nice to know they love us, too! Zabrea says about WeddingDay Magazine: "It popped up on my Instagram feed for people you should follow and I love the way the [WeddingDay Instragram] feed looked. There was lots of variety to the weddings they shared and all the couples' different stories." Of course we love her advice to brides: "It is one day and do what makes you happy. This only happens once!"

 
Editor's Note: Another Dream Come True
Following Zabrea's "wedding vision brought to life", Kylee of Kylee Paige Photography, approached the bride with a business proposition as she "wanted to start a wedding rental business that helped create magical wedding days for brides all over Michigan." As a result, Copper Culture Co. is launching in February of 2017 and will rent unique wedding pieces and sell creative, handcrafted gifts. "Our storefront is under construction and will be finished June of 2017 in Hudsonville, Michigan," says Kylee. "Of course, Zabrea's dad is bringing the visions to life. We can't wait to share what we have been working on. We think Zabrea's wedding will give you a taste of the magic."
are you a bride-to-be?
We'd love to plan with you on weddingday-online.com. Let's get started!
 
 
are you a wedding extraordinaire?
Join WeddingDay Magazine in inspiring brides by partnering with us! See how here.