The city of Grand Rapids paved its way into our hearts after we executed one of our all-time favorite cover shoots there. it didn't take much for us to fall in love with the spirited city on the Grand River. So when our guest blogger (and owner of Always Embellish planning boutique) Taylor Kraai pitched the idea of exploring some of the fan-favorite venues in the city, we couldn't resist. Plus, we trusted Taylor's opinion because we knew she had great taste—she was the first Grand Rapids wedding we featured on our new website. She gave us her top five picks and threw in a few honorable mentions for good measure. 
City Flats Hotel
City Flat Hotel | www.cityflatshotel.com | 83 Monroe Center St. NW, Grand Rapids, MI 49503
 If you want your guests to say WOW then this is the venue for you!! The guests walk up a grand staircase and turn the corner to a jaw dropping room it's embellished with high vaulted ceilings, marble pillars, and elegant woodwork. Not only does this venue offer onsite catering it can host your ceremony too! The package also includes beautiful Mahogany Chiavari chairs, colored lighting of your choice, silver charges, and all of your flatware and glassware for 200 guests. Also the ballroom is connected to the hotel which will be convenient for your guests after a long night of dancing! They recently added on the Parlour where you can get your hair and makeup done and an extra event space so your guests can enjoy a wonderful cocktail hour. You can't beat this one stop shop! 
Amway Grand Plaza Hotel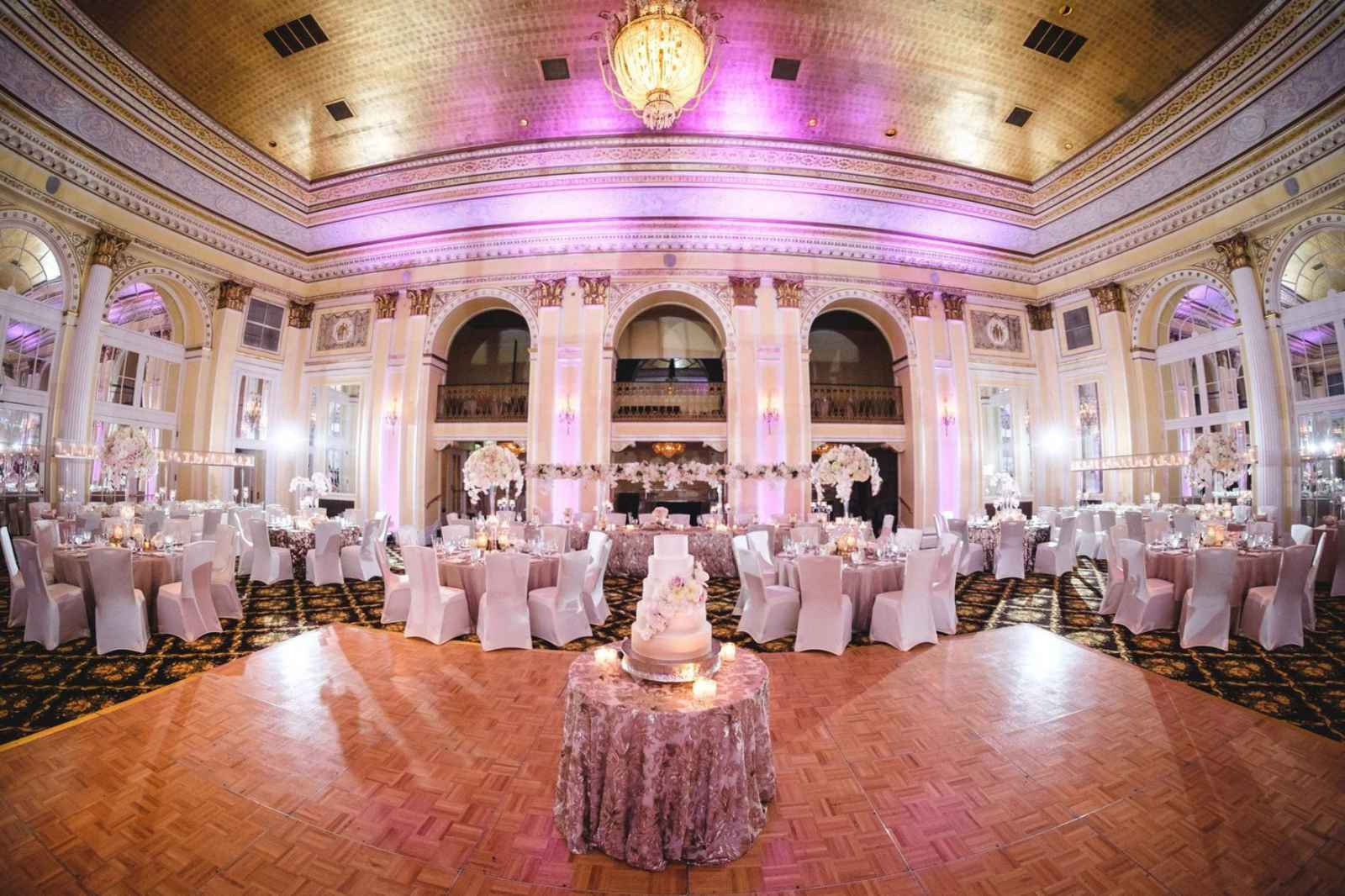 Amway Grand Plaza Hotel | www.amwaygrand.com | 187 Monroe Avenue NW, Grand Rapids, Michigan 49503
The Pantlind Ballroom you must start by looking up at the amazing 24-karat gold leaf domed ceiling that will instantly give you heart eye emoji's!! Then as you cast your gaze down you will see buttery yellow walls with mirrors, and finally you can admire the hand loomed carpet this room is top to bottom luxury! It is nestled in the Amway Grand Plaza Hotel where your guest can enjoy a comfy night stay right in the heart of Grand Rapids. One site catering is available and your package will include gold cushioned chairs, glassware, table numbers, and a whole list of extras. 
Grand Rapids Art Museum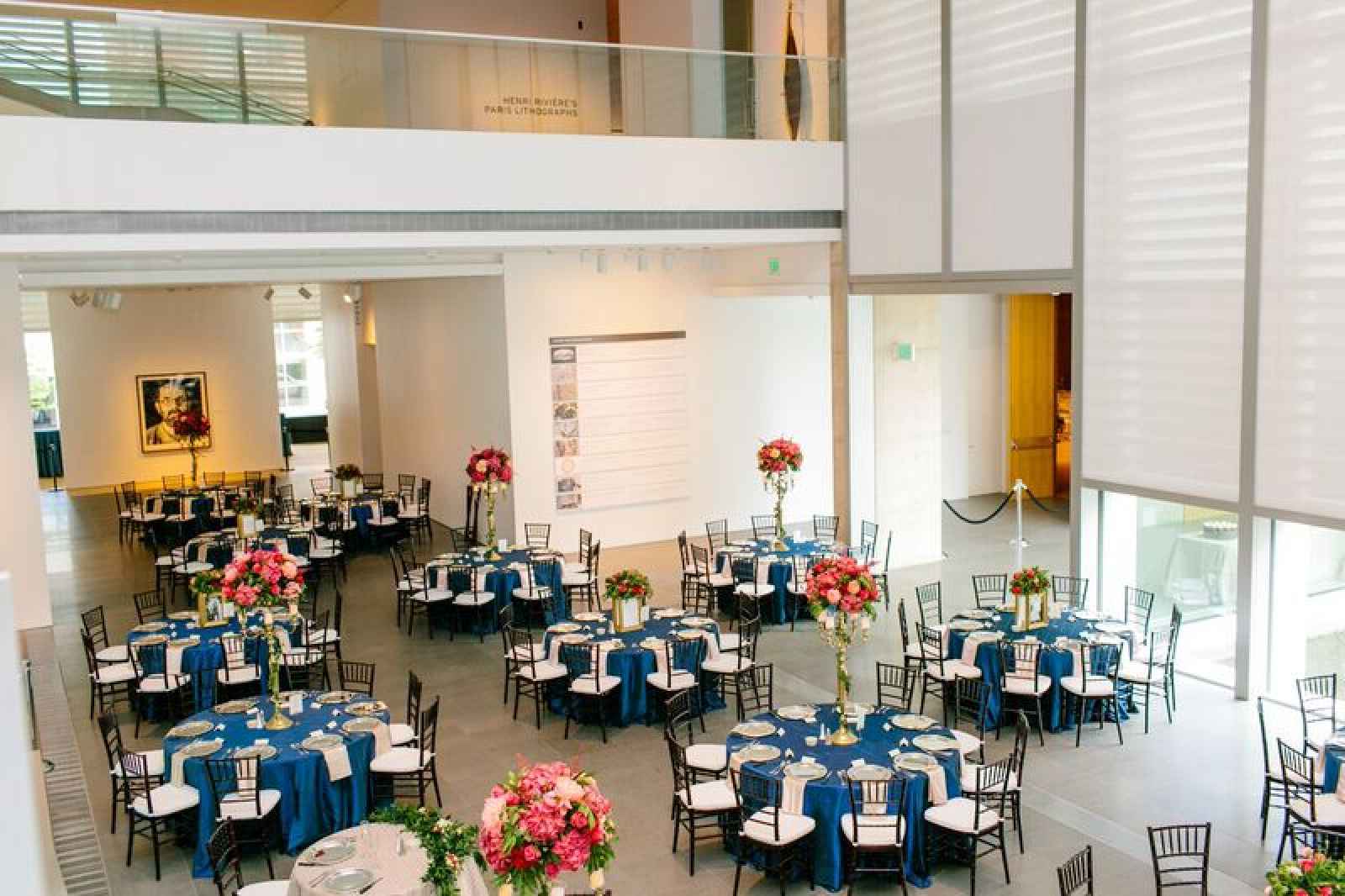 Grand Rapids Art Museum | www.artmuseumgr.org | 101 Monroe Center St NW, Grand Rapids, MI 49503
Nicknamed the GRAM, the Grand Rapids Art Museum is the world's first LEED Gold-certified art museum! Located in the center of Grand Rapids it has a great views with amazing marble flooring, soaring ceilings, and beautiful artwork that provides the perfect scene for your special day. Not only can you get married outdoors in front of their beautiful water wall backdrop but they also offers a variety of options for all seasons. They have an outdoor dining terrace for warmer months that will shield your guest from unexpected weather or they can enjoy the comfort of indoors with a solstice star pattern that shines above. This venue is unique and unforgettable! 
the Cheney Place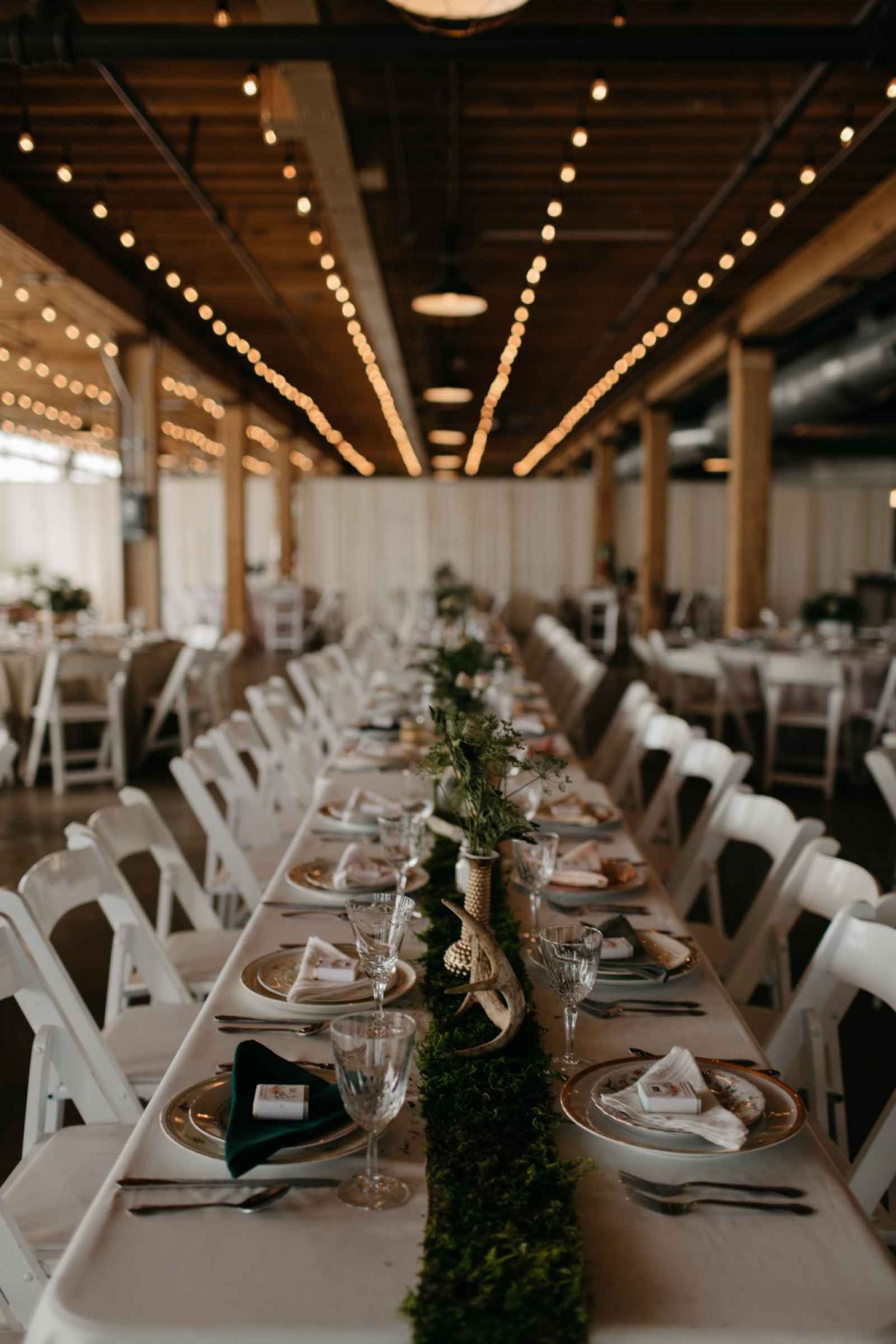 The Cheney Place | www.thecheneyplace.com | 1600 Monroe Ave NW, Grand Rapids, MI 49505
The Cheney Place is new, urban space that can hold up to 400 guests and when you book with them the whole space is yours. Your main event space will feature concrete floors, frosted windows, exposed beams lined with adorable café lights. This room is for a person with creativity because your options are endless they have hooks that allow you to hang chandlers, disco balls for an all-night dance party, and over 10,000 square feet of space! Not only do you get one floor but you get two as your guests head upstairs for cocktail hour they will be able to relax in 9 vintage vignettes set up around the room and the bar is conveniently located in the center. The gorgeous bridal suite is also located on the second flooring allowing you to make your grand entrance to your reception down the elevator! 

Bissell Tree House
Bissell Tree House | www.jbzoo.org/rentals/venues | 1300 Fulton W, Grand Rapids, MI 49504
At one of the highest points of Grand Rapids you will find the Bissell Tree House a gorgeous ballroom that has floor to ceiling glass overlooking a colorful rose garden with a wraparound covered deck. Something unique about this venue is that your guests can ride the funicular up to your reception allowing them to enjoy the breathtaking views. This venue allows a bride and groom a twist on modern and rustic.
Honorable Mentions
New Vintage Place | www.newvintageplace.com | 889 Broadway Ave. NW, Grand Rapids, MI 49504
Frederik Meijer Gardens | www.meijergardens.org | 1000 E Beltline Ave NE, Grand Rapids, MI 49525
JW Marriott | www.ilovethejw.com/weddings | 235 Campau St. NW, Grand Rapids, MI 49503
Hydrangea Blu Barn | www.hydrangeablubarn.com | 5716 11 Mile Rd. NE, Rockford, MI 49341
Grand Rapids Public Museum |www.grpm.org/weddings | 272 Pearl St. NW, Grand Rapids, MI 49504
***
Taylor is the owner of Always Embellish, a wedding planning firm in east Grand Rapids. She has a passion for design and a love of details which led her to pursue a career in event planning. Her personal touch is to add a modern element to her work while keeping with traditional values. 
are you a bride-to-be?
Obsess and plan with us on weddingday-online.com. Let's get started!
 
are you a wedding extraordinaire?
Join WeddingDay Magazine in inspiring brides by partnering with us! See how here.