What girl doesn't love a little adventure and romance? Well, in the world of weddings, that yearning can be translated beautifully into an "adventure elopement." Nathan of Nathan English Photography explains, "They have become even more popular on the coasts, especially in the Pacific Northwest, and we wanted to bring a little taste of that to Michigan and the Midwest."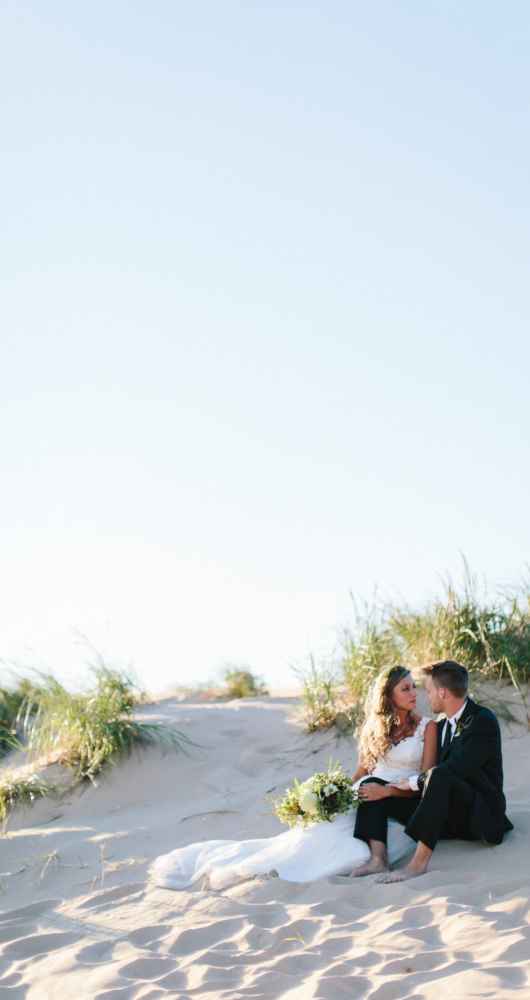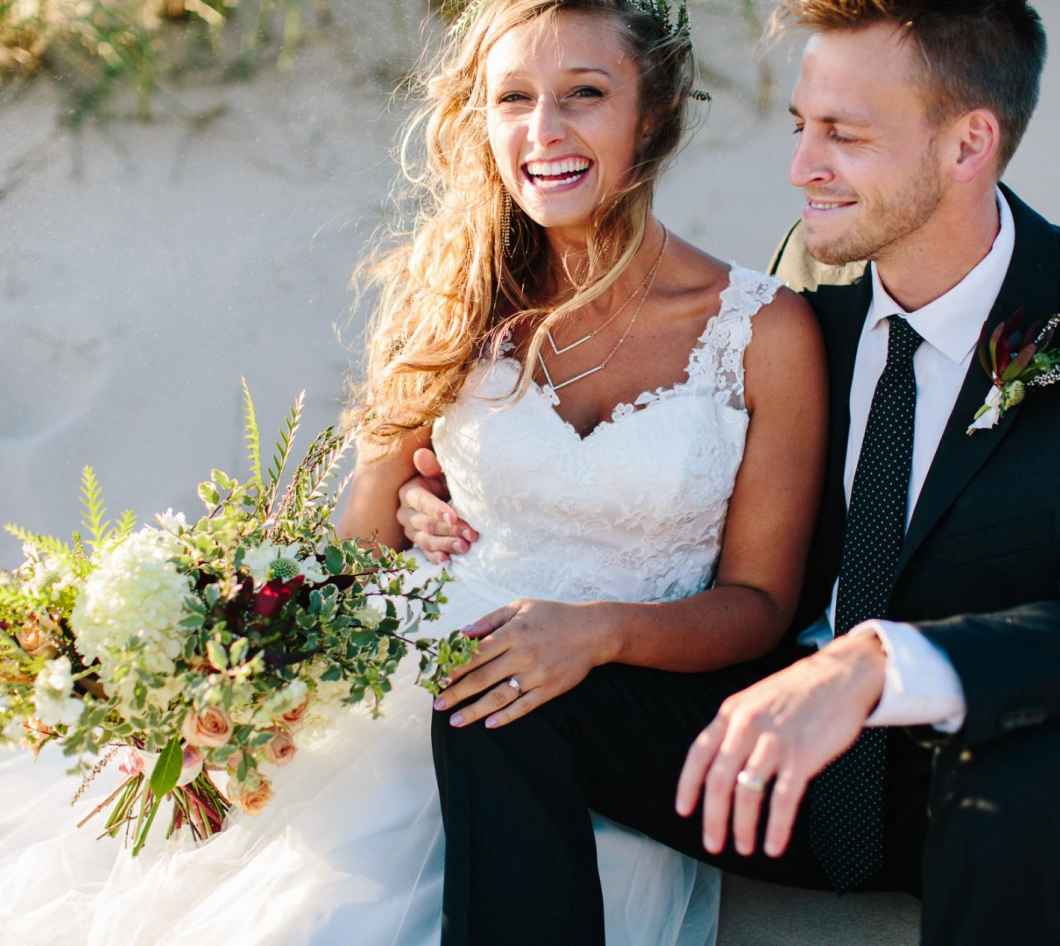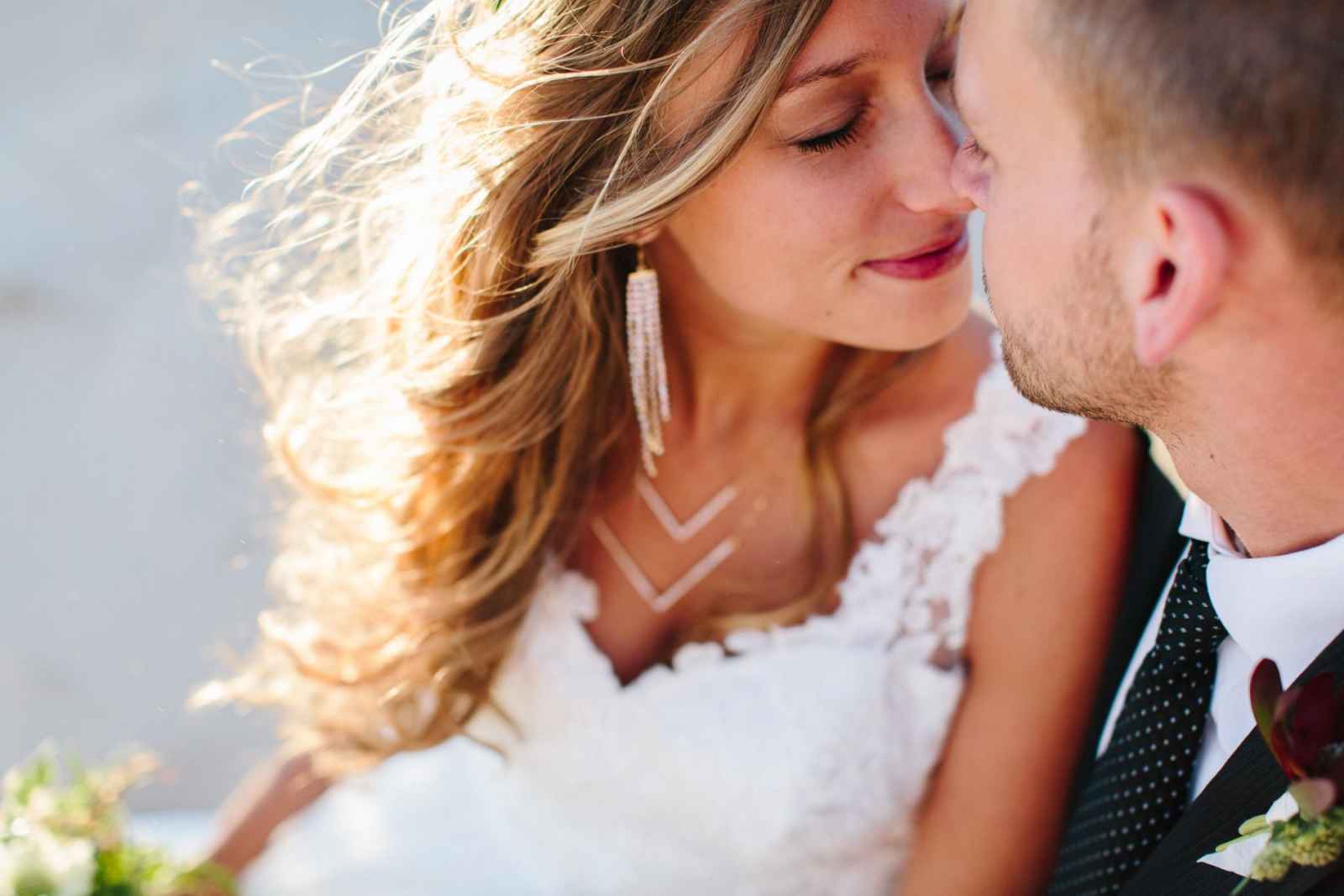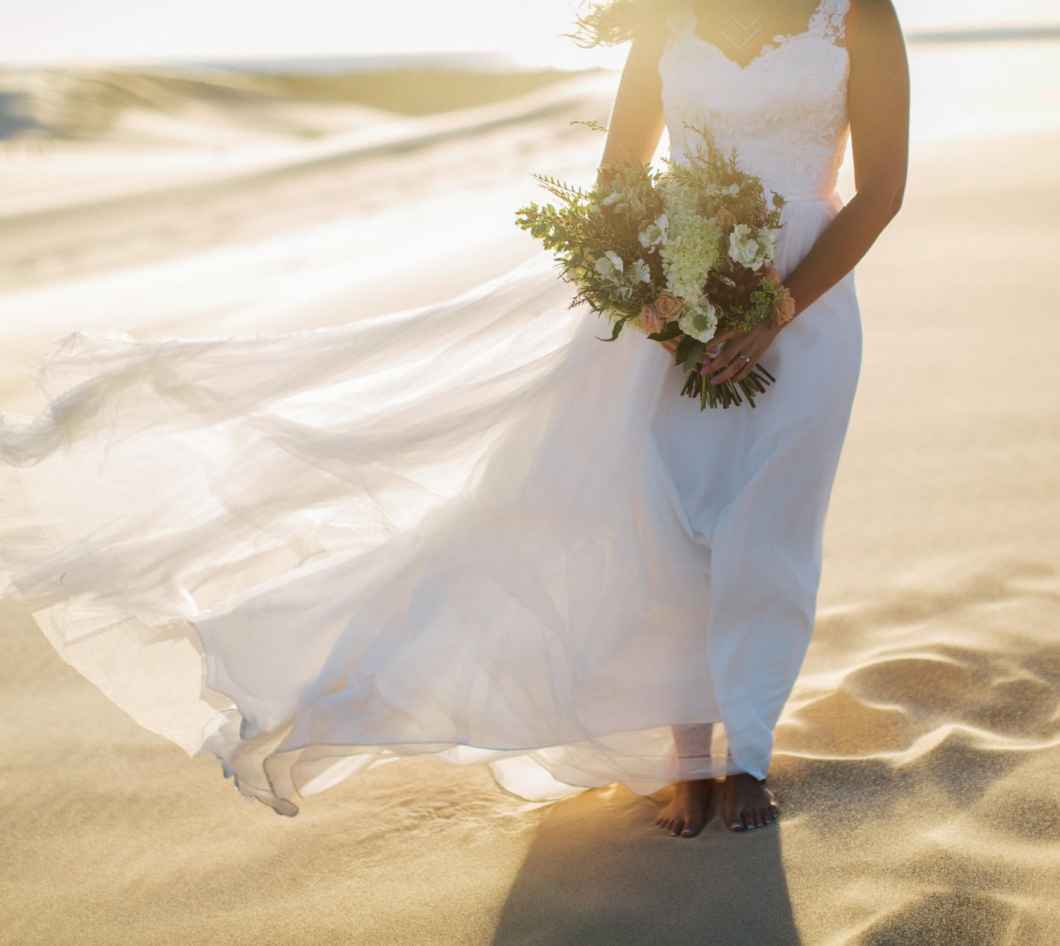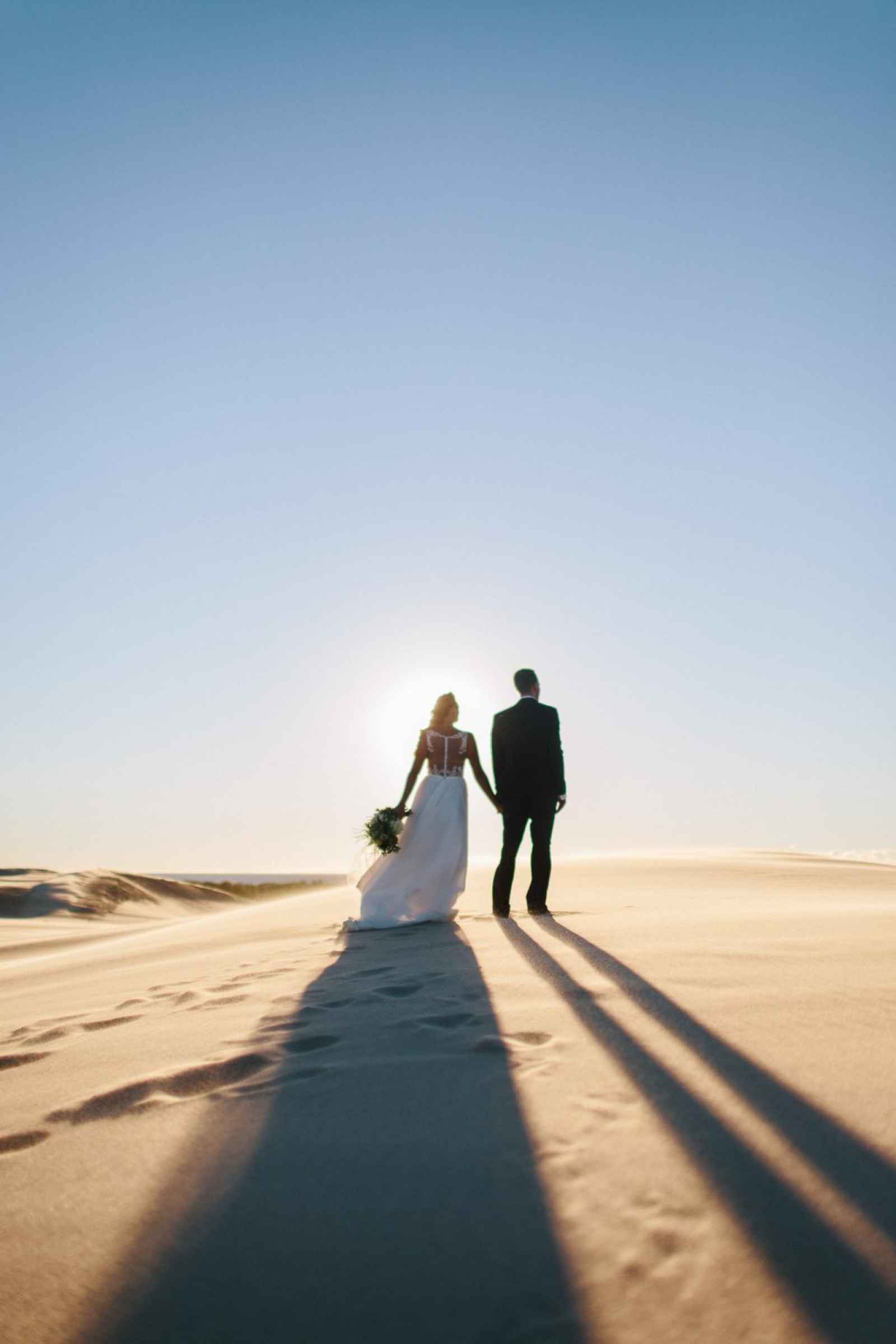 With a long-time dream to document a sunset elopement on the dunes, Nathan got to work. He says, "The actual shoot came together as an opportunity to work with Lisa Dummer of Linnaea Floral (who is amazing) and to provide my associate photographers with a styled shoot for their portfolio," says Nathan. "The couple are good friends of mine who were up for the trek! For the most part, there weren't a whole lot of moving pieces…as the bride provided a dress, did her own hair and makeup, and the groom provided his own suit as well."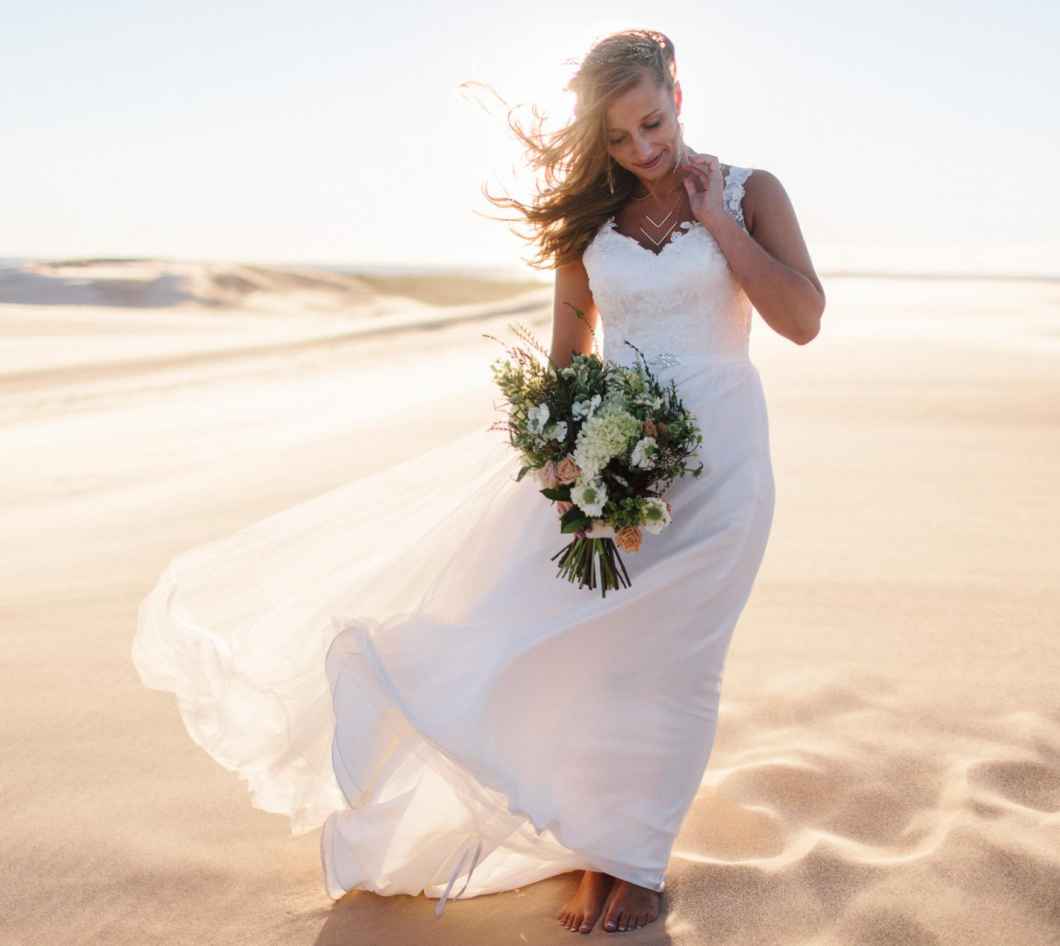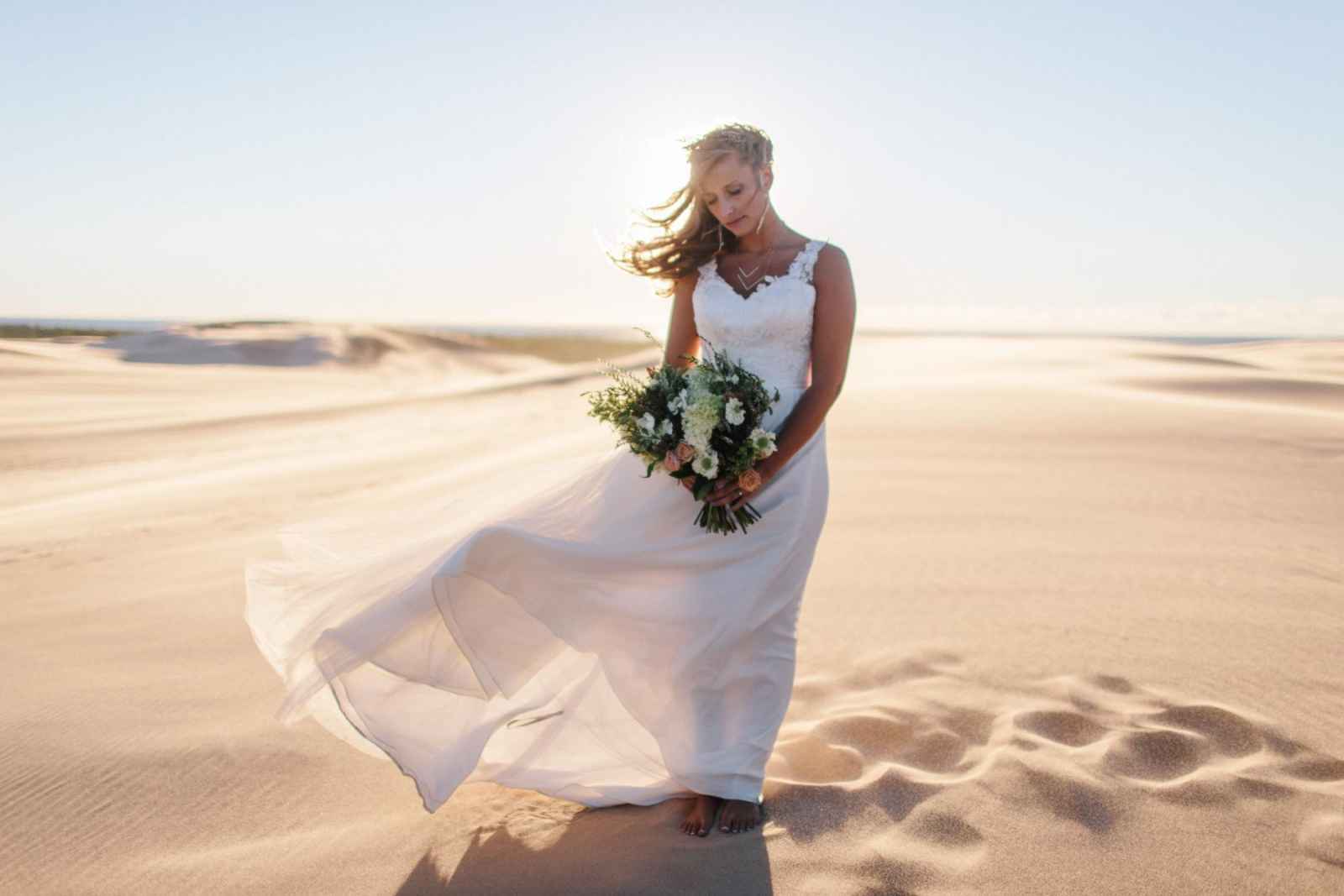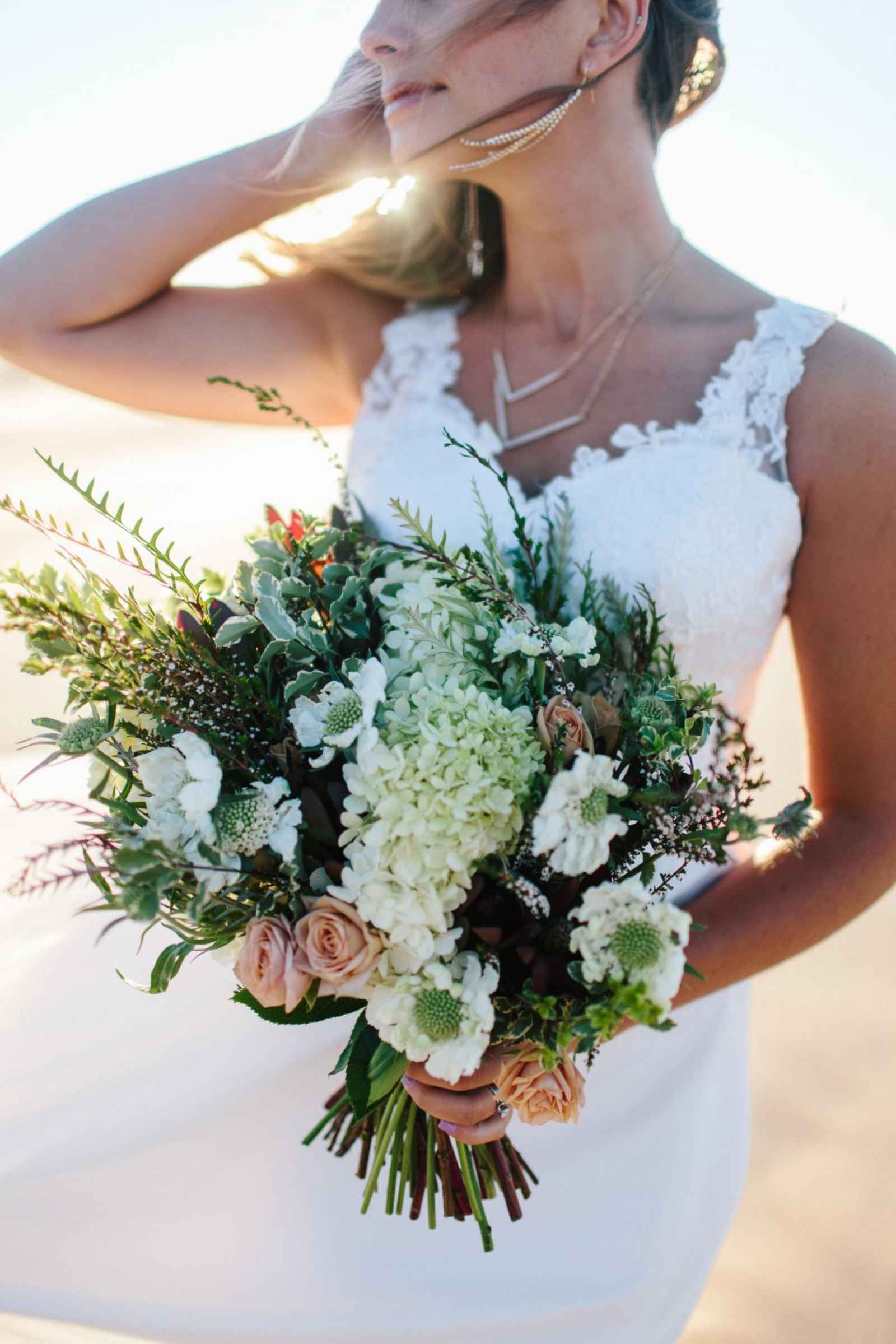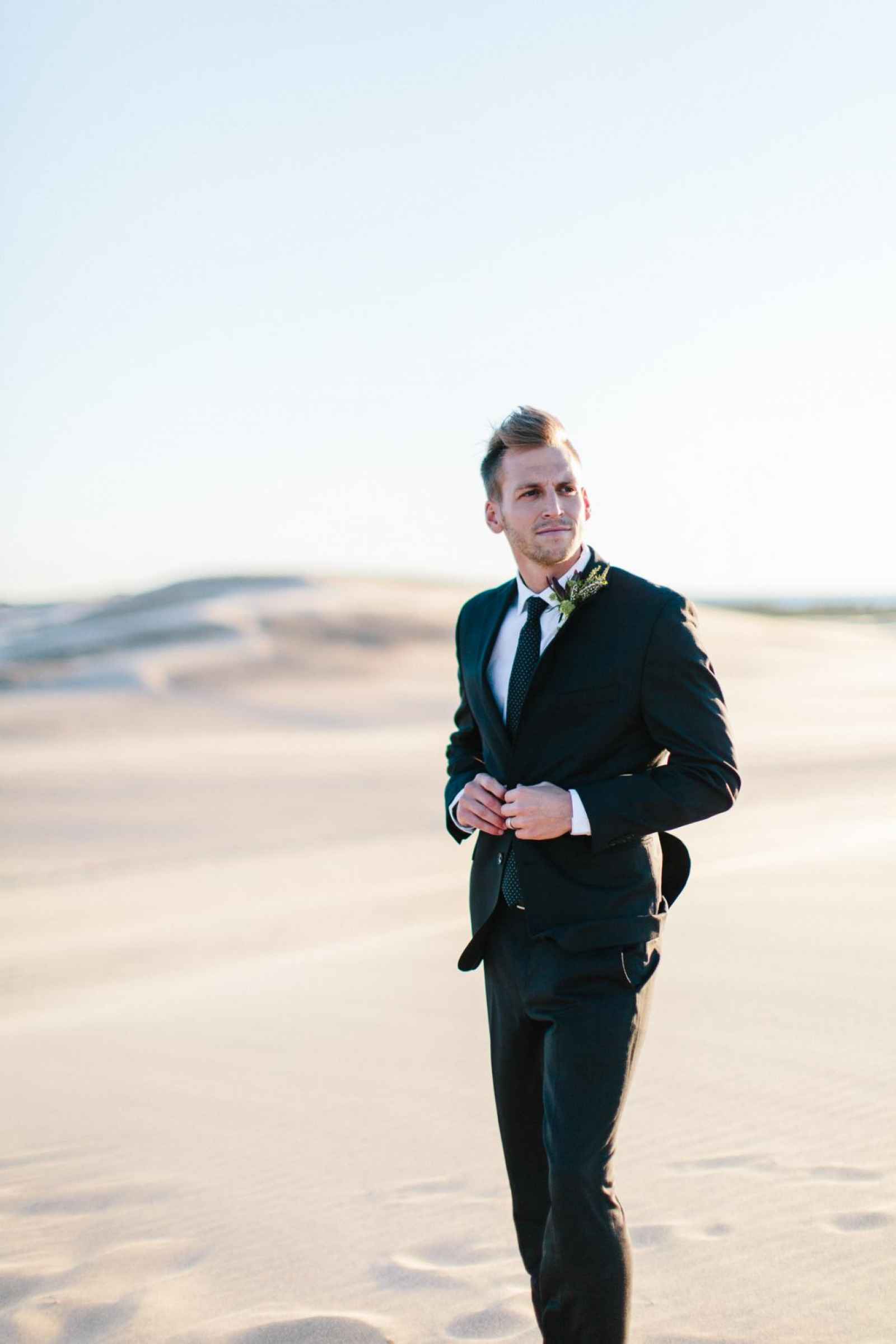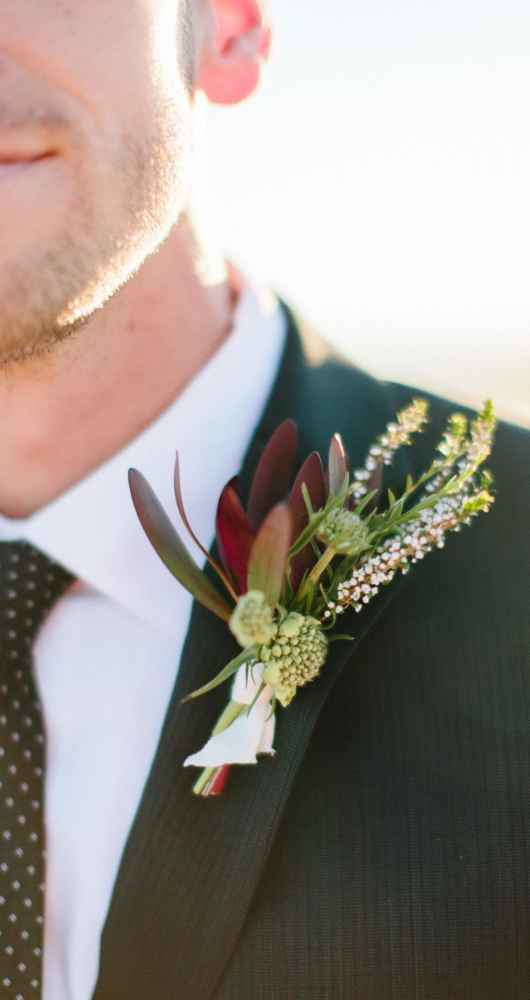 "When I first mentioned the idea to Lisa, she jumped at the idea to build the florals around the tones of a desert theme," explains Nathan. "The gown that was worn by the bride was her own, but more specifically it matched my vision for a free flowing design that would accentuate the moving lines of the dunes and offer a beautiful effortlessness of this adventurous couple."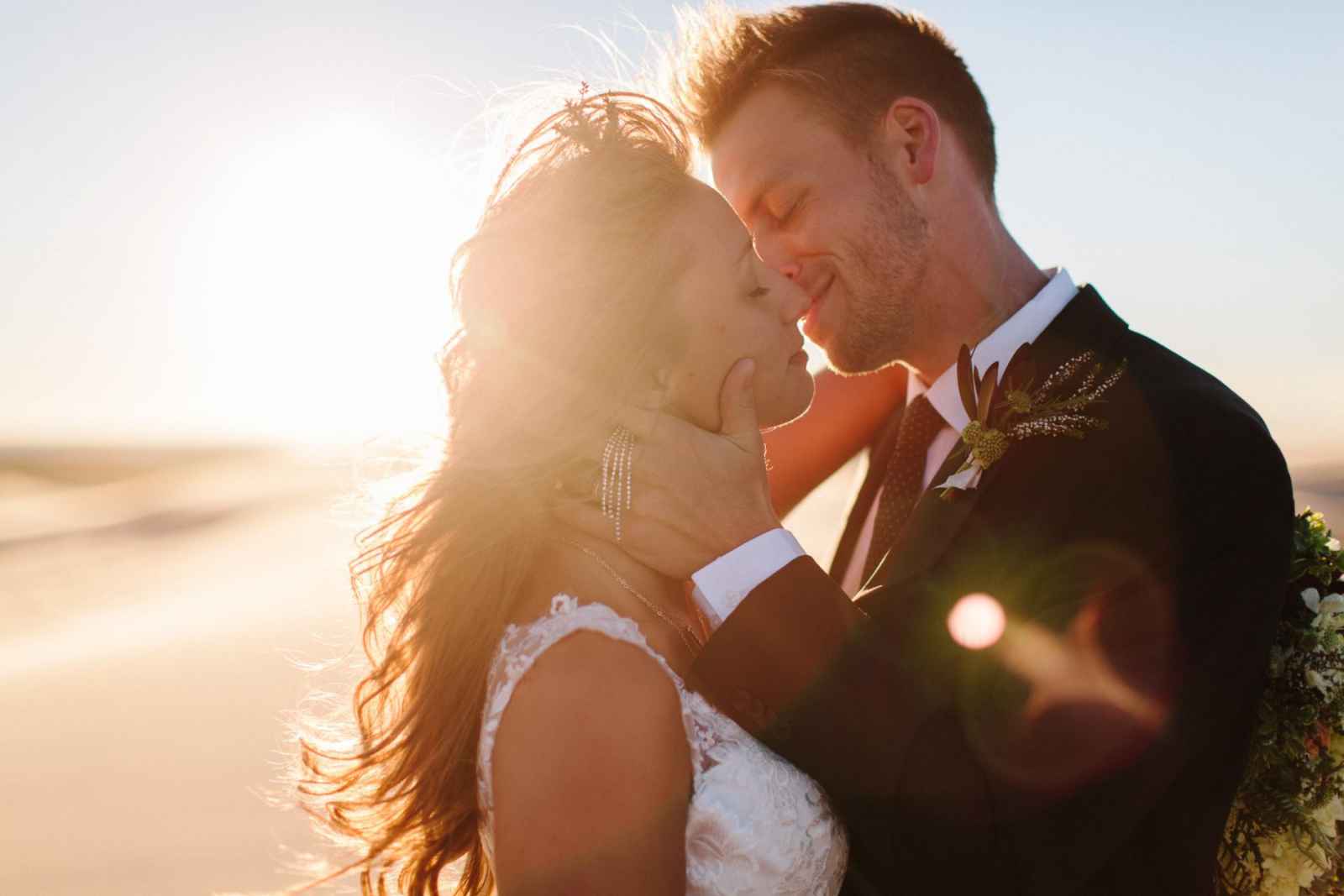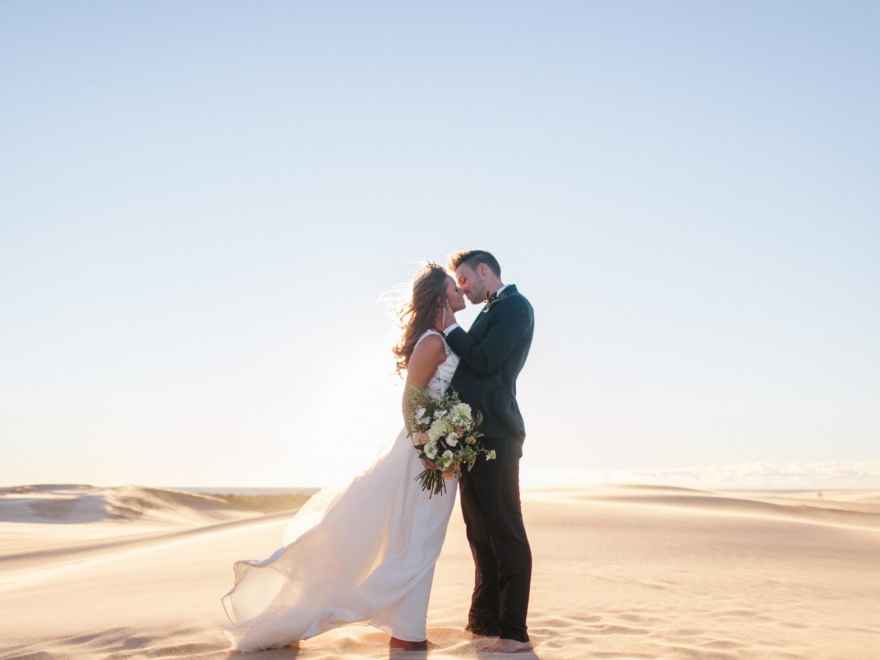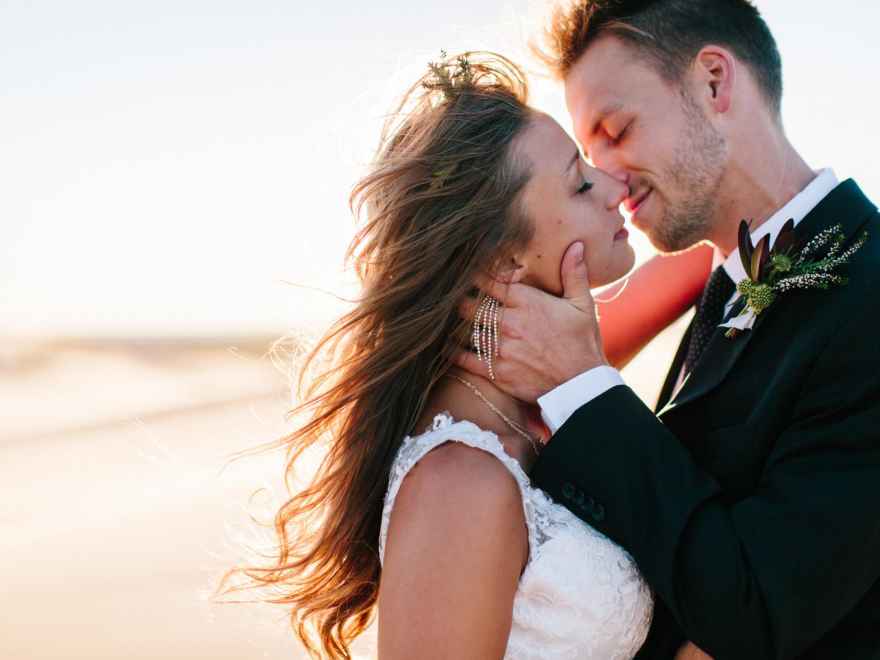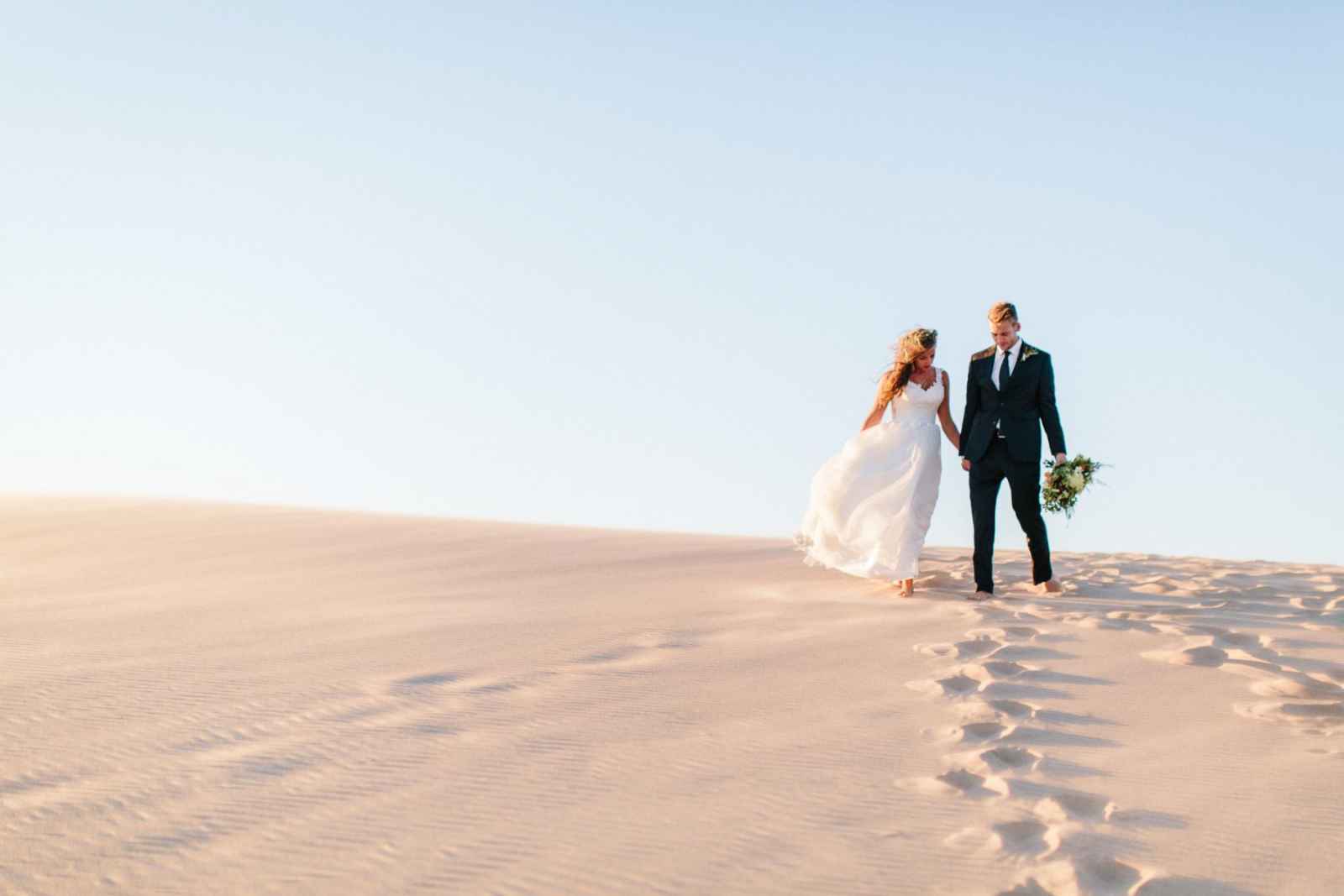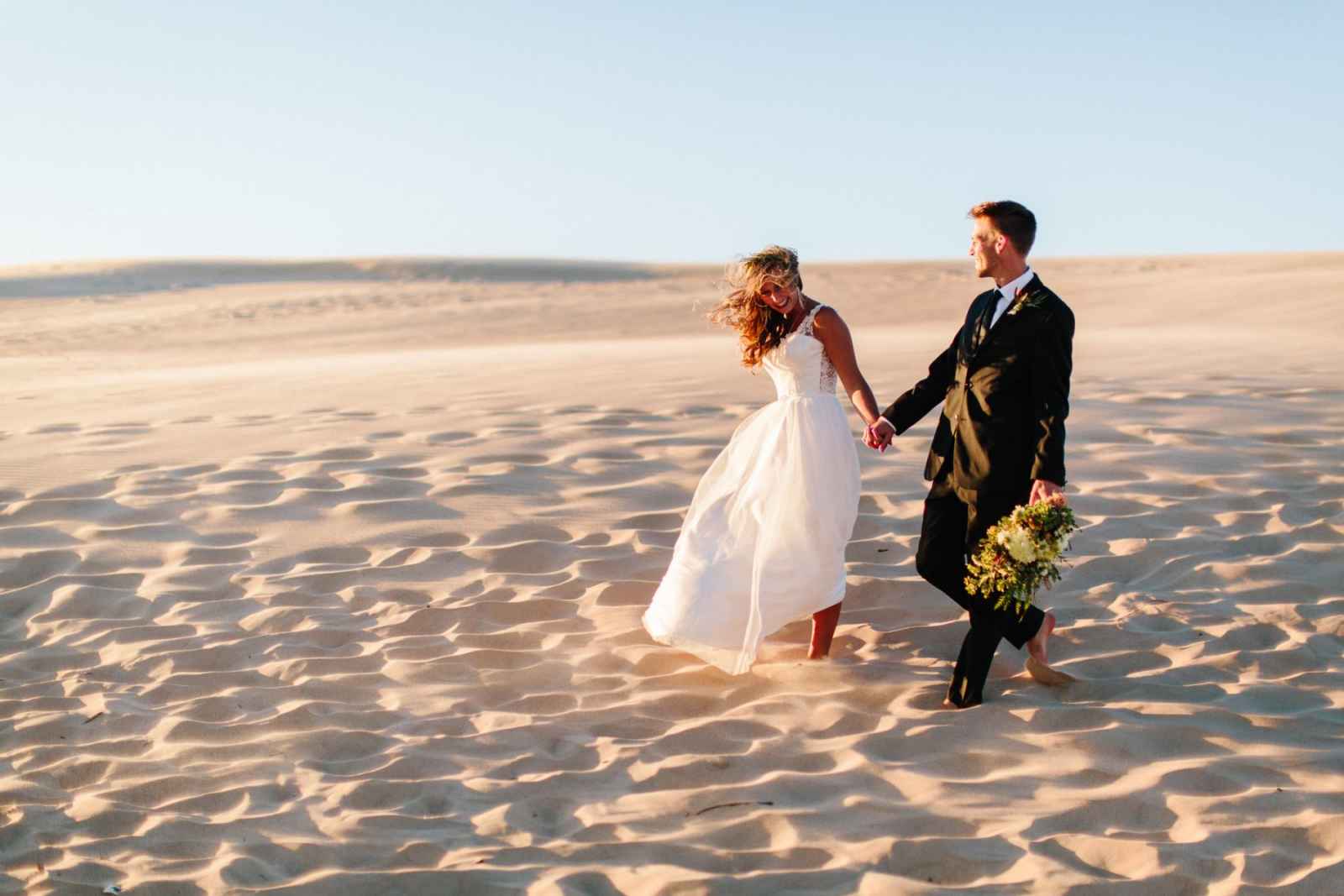 Adding to the shoot's natural earth tones, the team infused lacecap hydrangeas, Safari Sunset Leucadendron, white Scabiosa flower, tan Spray Roses, Grevillia foliage and curly Italian Pittosporum foliage.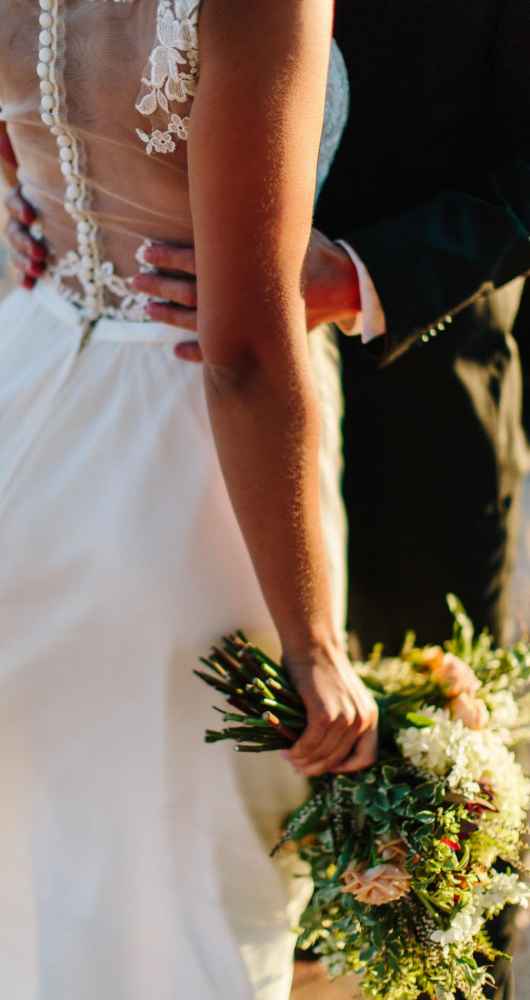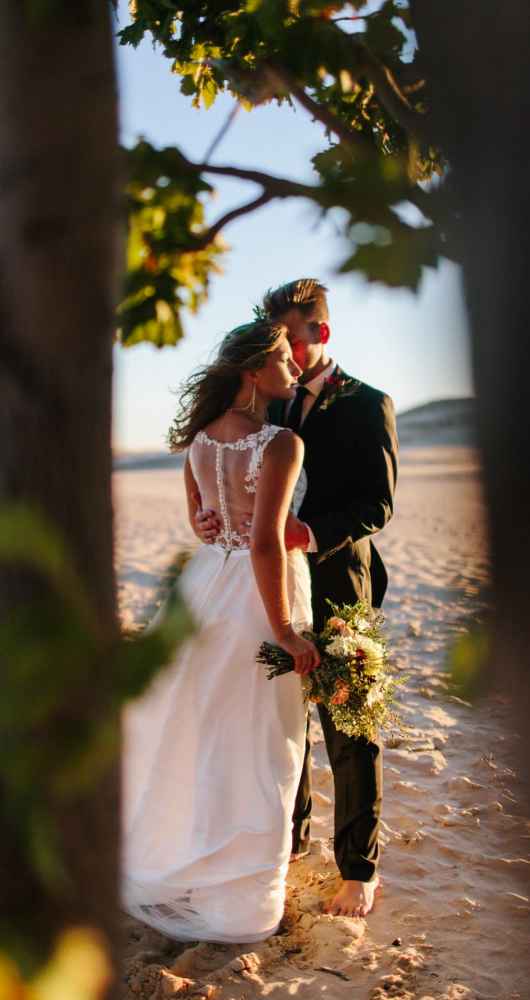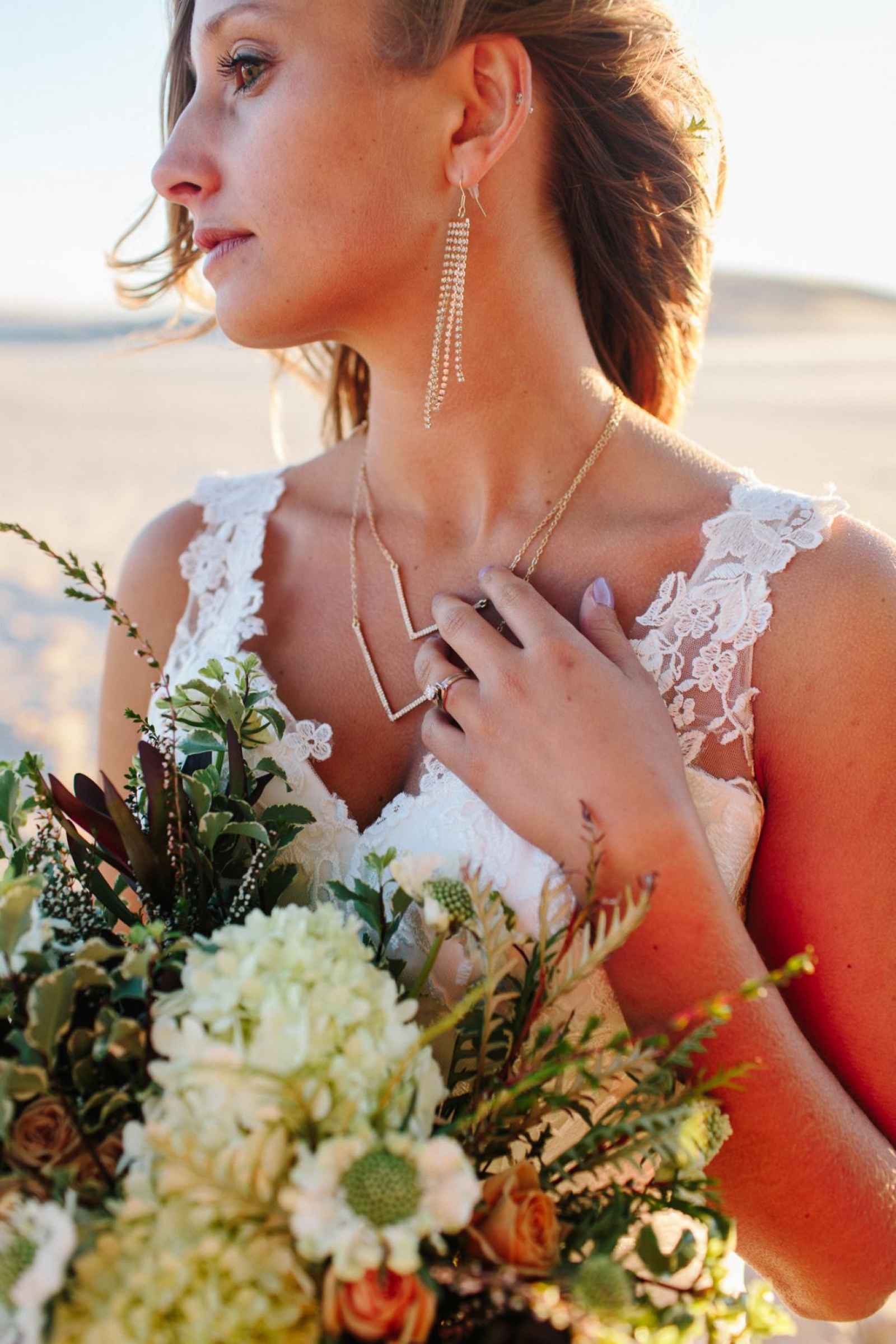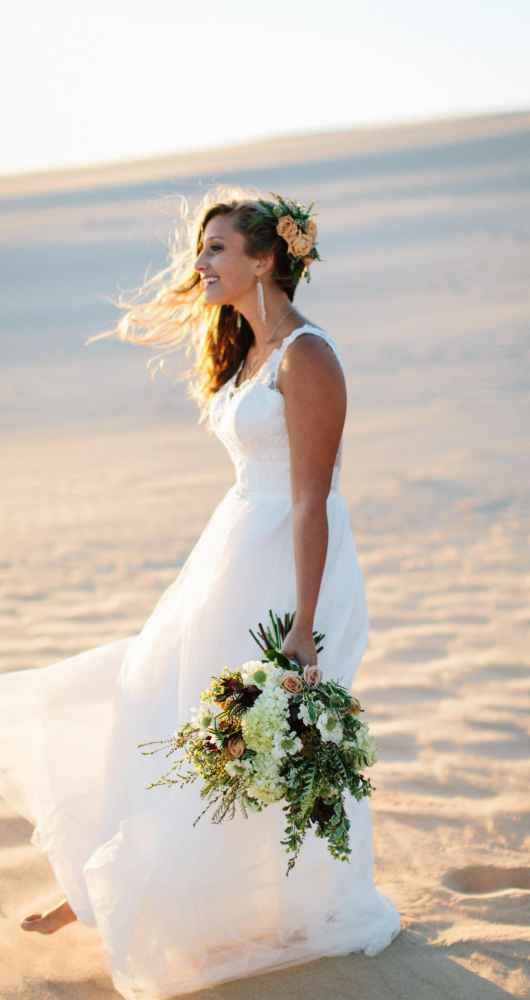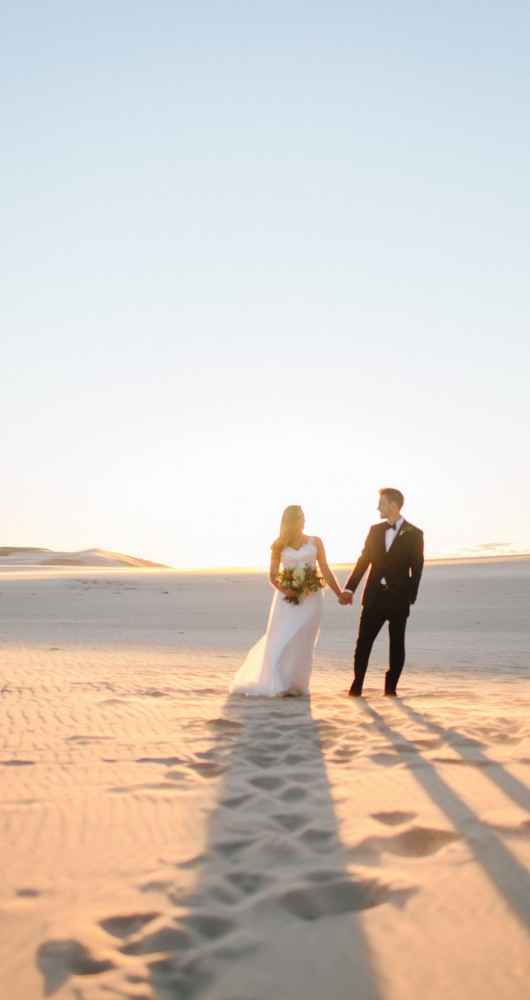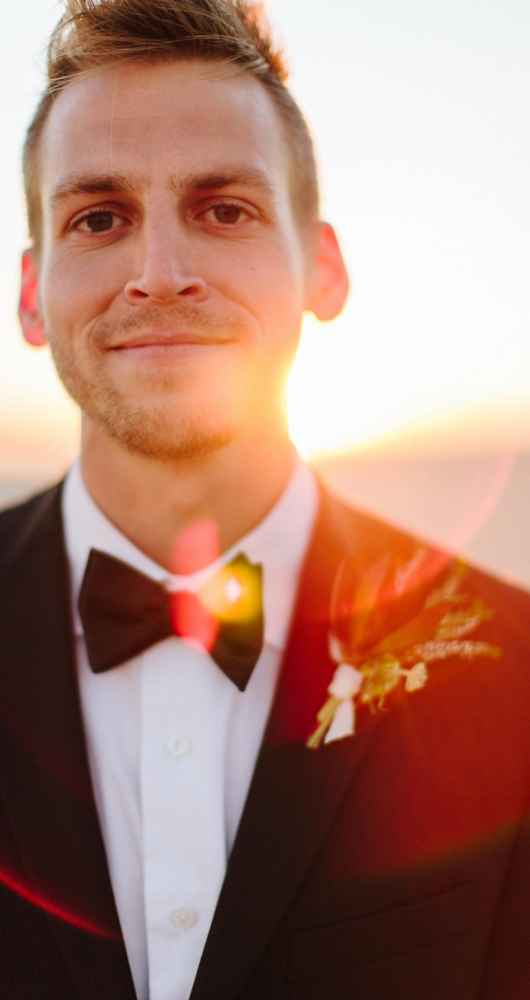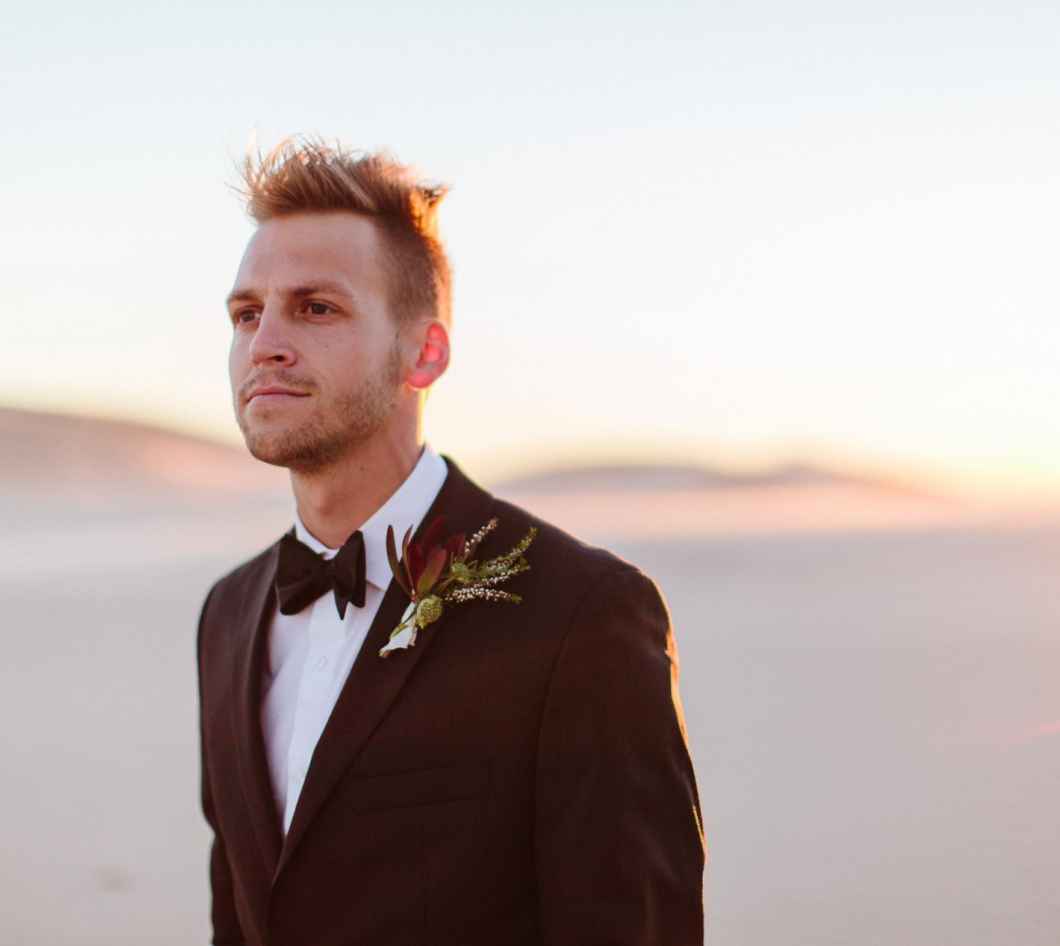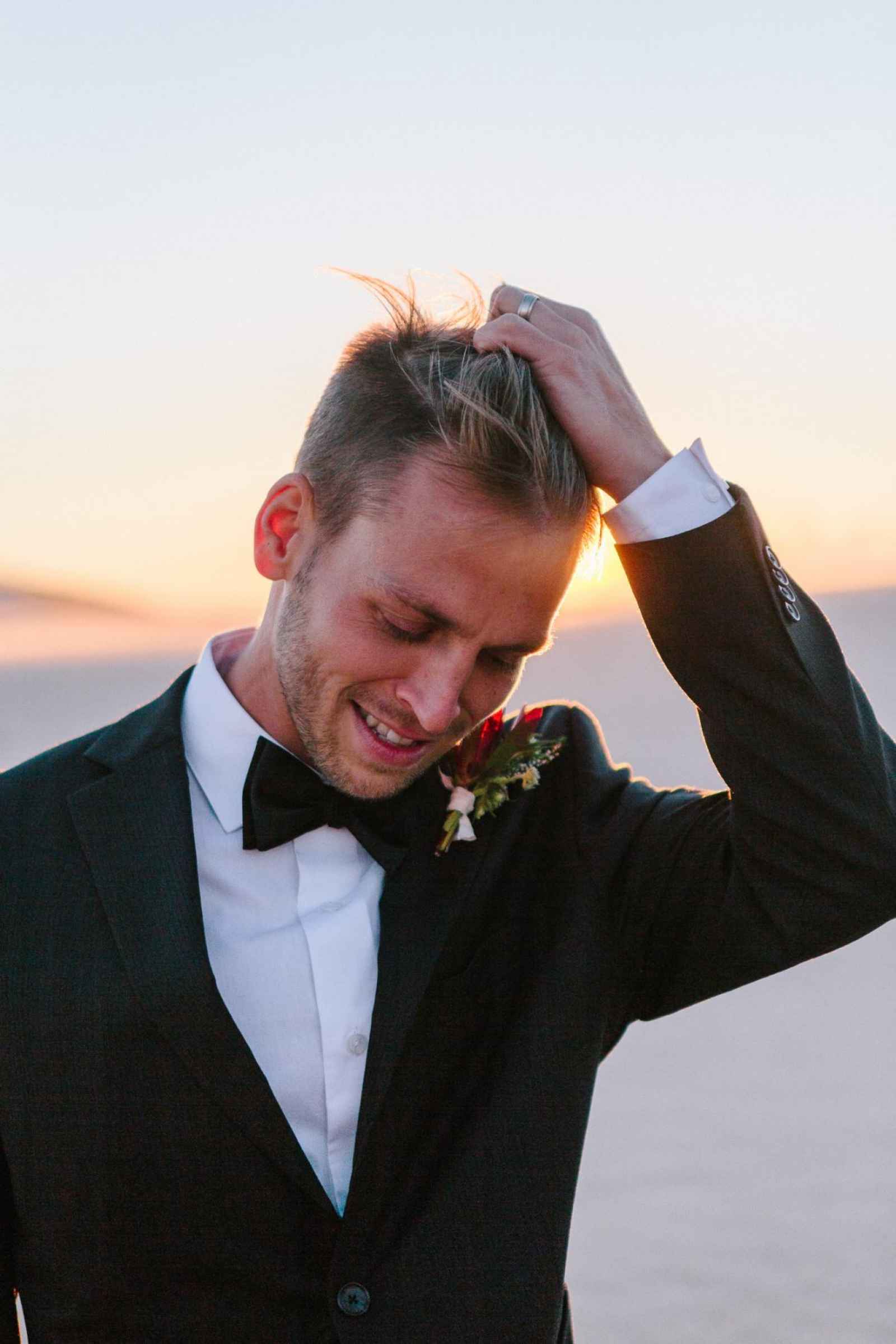 While achieving the desert feel wasn't necessarily easy, Nathan loved how the shoot highlights the many faces of Michigan. "The location is what makes this shoot difficult. It's not an easy thing to get a couple up on the dunes...but it highlights the unique diversity that we have here in the state," Nathan says. "The goal was to capture a couple in a desert without ever leaving Michigan."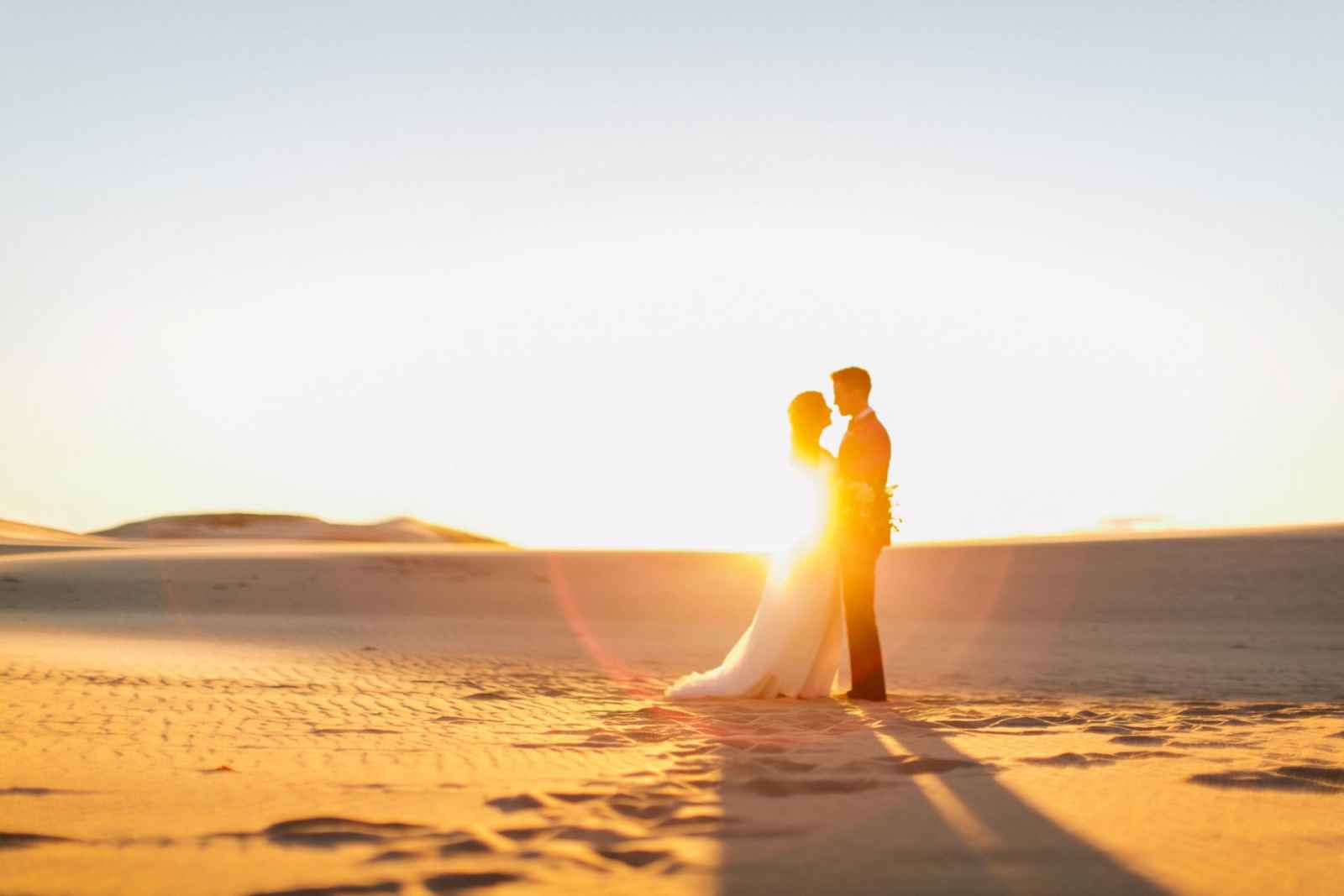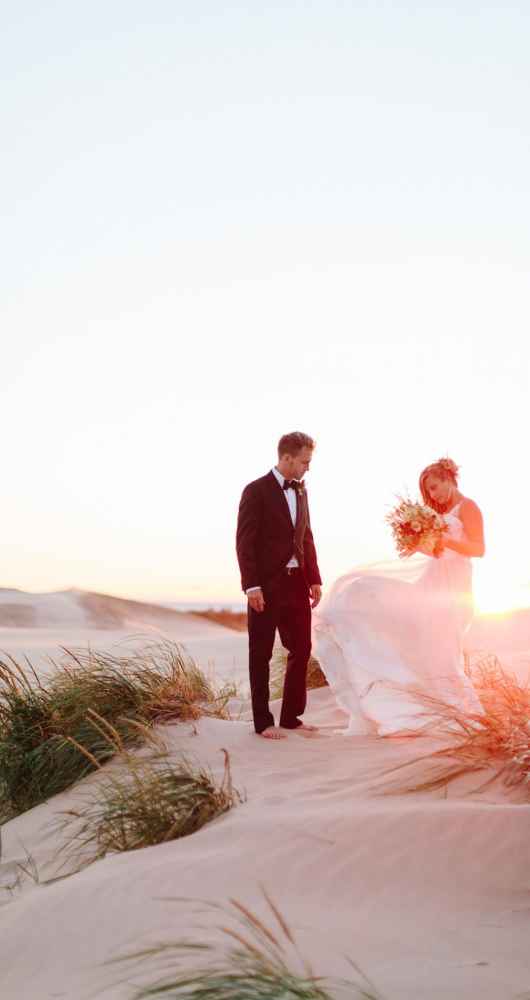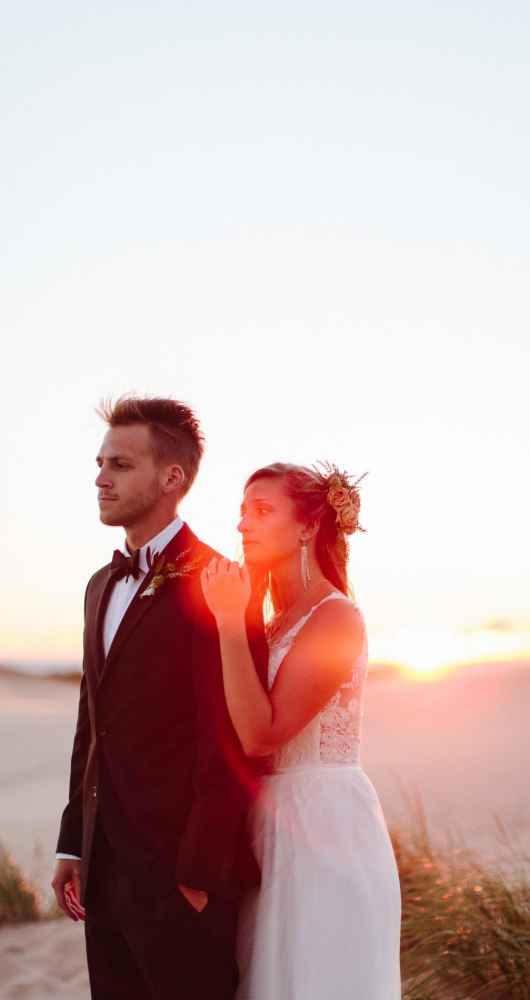 Besides the desert feel, the sun setting offered picturesque views, gentle winds and the perfect lighting. Nathan explains, "Without traveling to the Sahara Desert, I wanted to capture the stark beauty and romance of sweeping dunes, a flowing gown, and the allure of golden hour…Silver Lake offered just that!"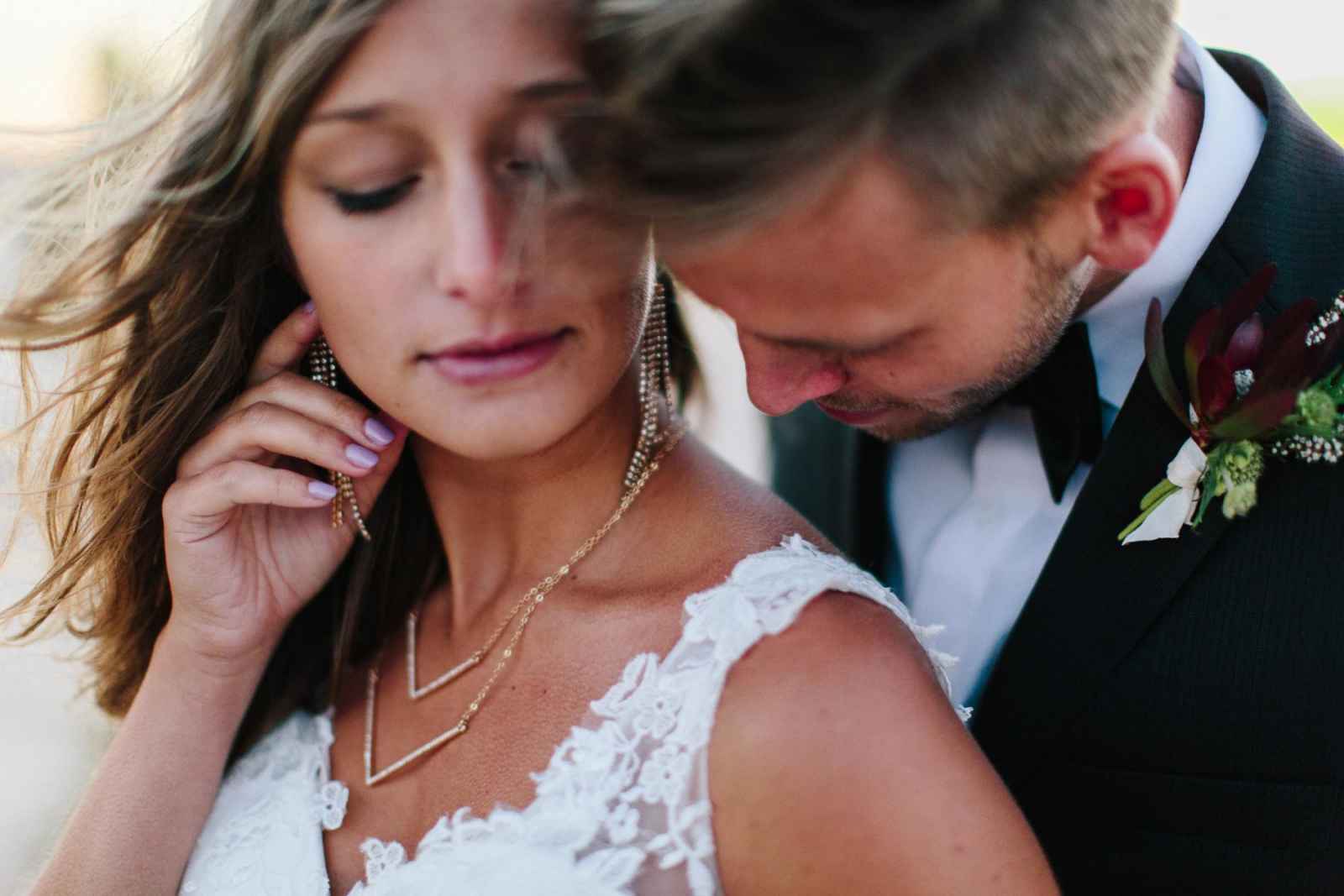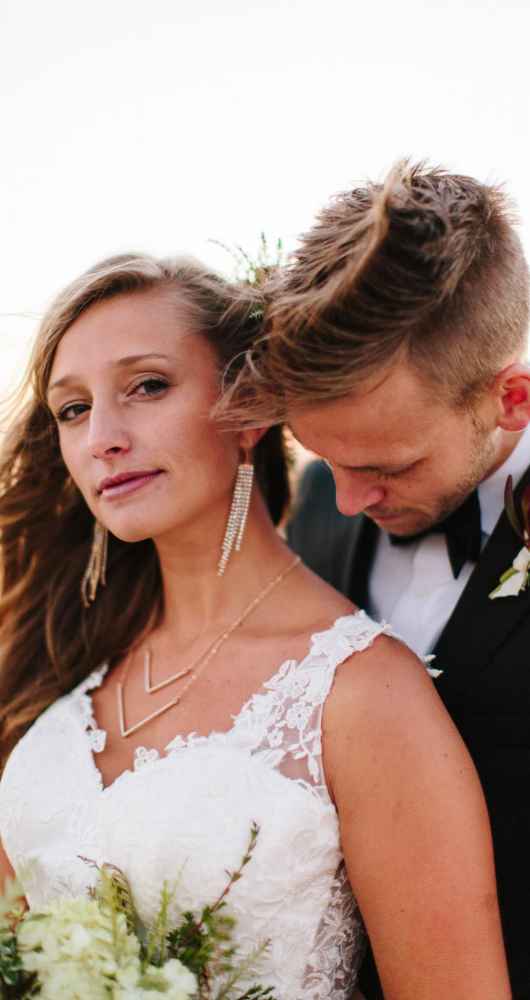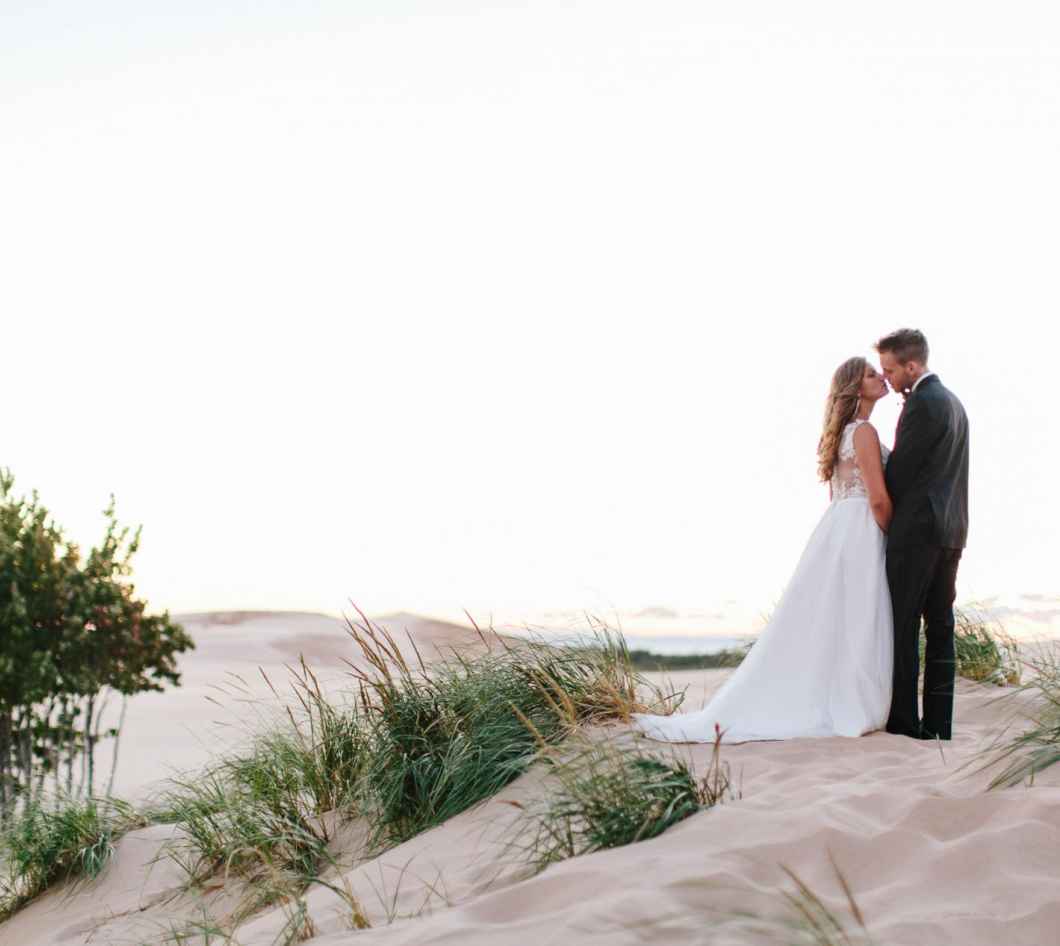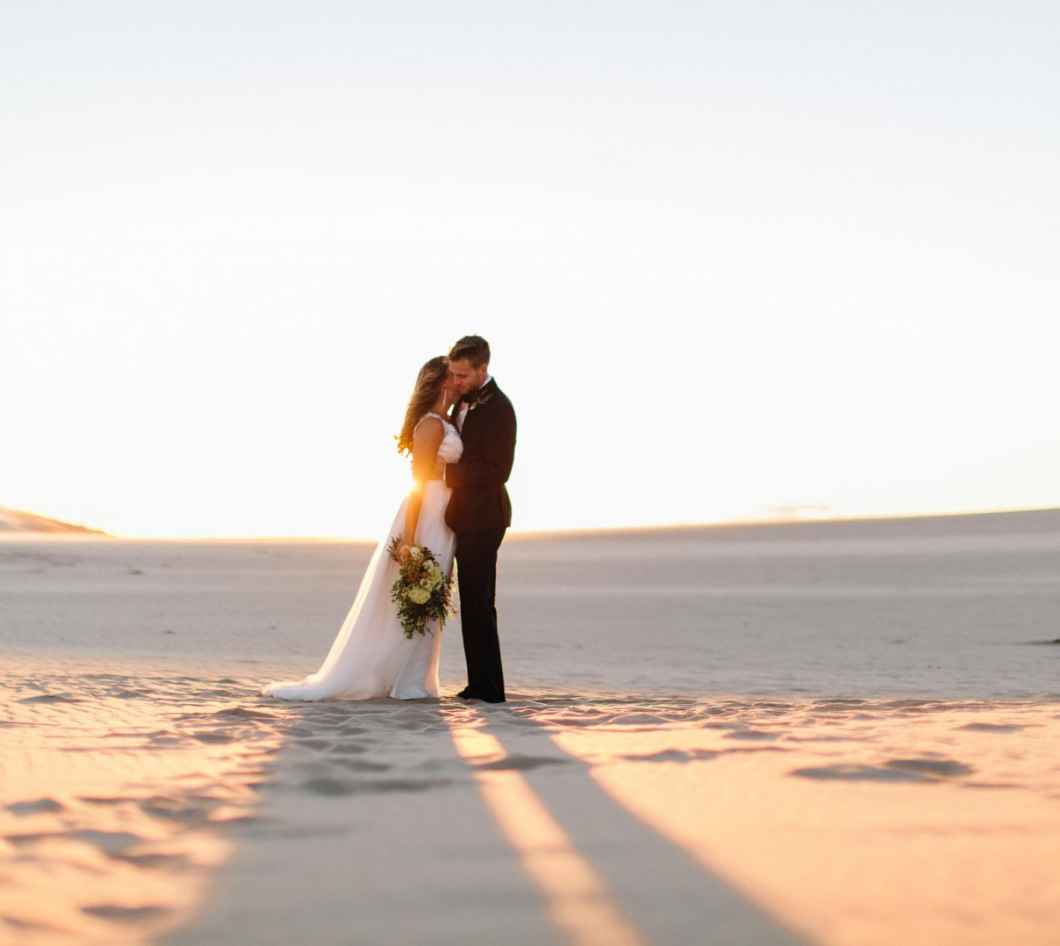 What We Love
The warm look and feel of a natural, organic backdrop filled with movement is always alluring. Add in some romance, adventure, windswept hair and a flowing gown, and you have us hooked!



are you a bride-to-be?
We'd love to plan with you on weddingday-online.com. Let's get started!
 
are you a wedding extraordinaire?
Join WeddingDay Magazine in inspiring brides by partnering with us! See how here.
Blog Sponsored By
Related Blogs