Many things can serve as inspiration for a wedding, and for Mary and Matthew Mergy, their wedding was brimming with extra special components and a formal, contemporary feel that would leave Mary feeling nothing short of a modern-day, real-life princess.
Set against a backdrop of what the bride describes as power colors (red, black and white), Mary desired for her July wedding to reflect elegance and class. "This was the overall look and feel I wanted my wedding to have in all elements," she says.
Lucky for Mary, the 24 weddings she had been in previously gave her plenty to think about and be inspired by. She also turned to Pinterest, bridal expos and WeddingDay to further source inspiration.
After a hunt for the perfect ceremony and reception locations, the couple decided on St. John the Evangelist Catholic Church and D'Amore in downtown, Indianapolis for their royalty-inspired, dream summer wedding.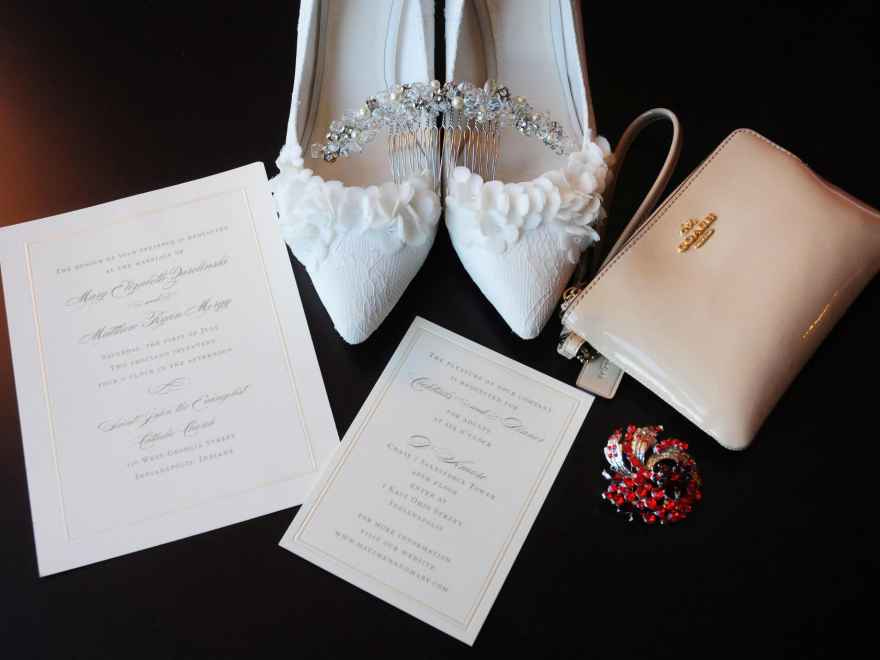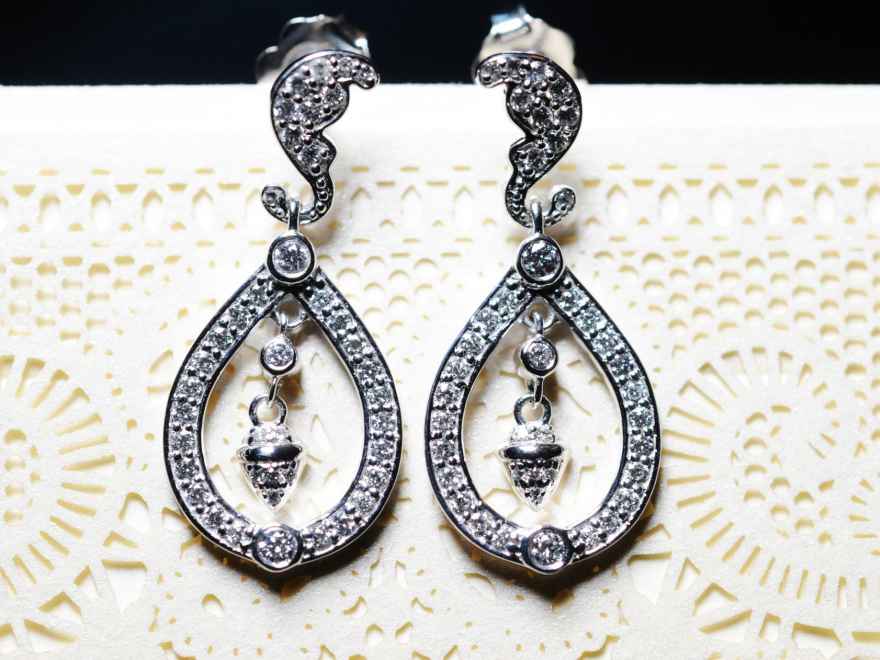 The Venue
"Even though I am from Connecticut and Matt is from Cincinnati, we decided to have the wedding in Indianapolis, where we live now," explains Mary. "We had friends and family coming from all over to attend, so to keep things convenient and simple for our guests, we wanted to have all of the major wedding activities (ceremony, reception, rehearsal dinner, etc.) downtown." Not only did D'Amore offer the convenience the couple wanted, they felt it could provide the most memorable experience with its amazing, 360 degree, panoramic views of the city.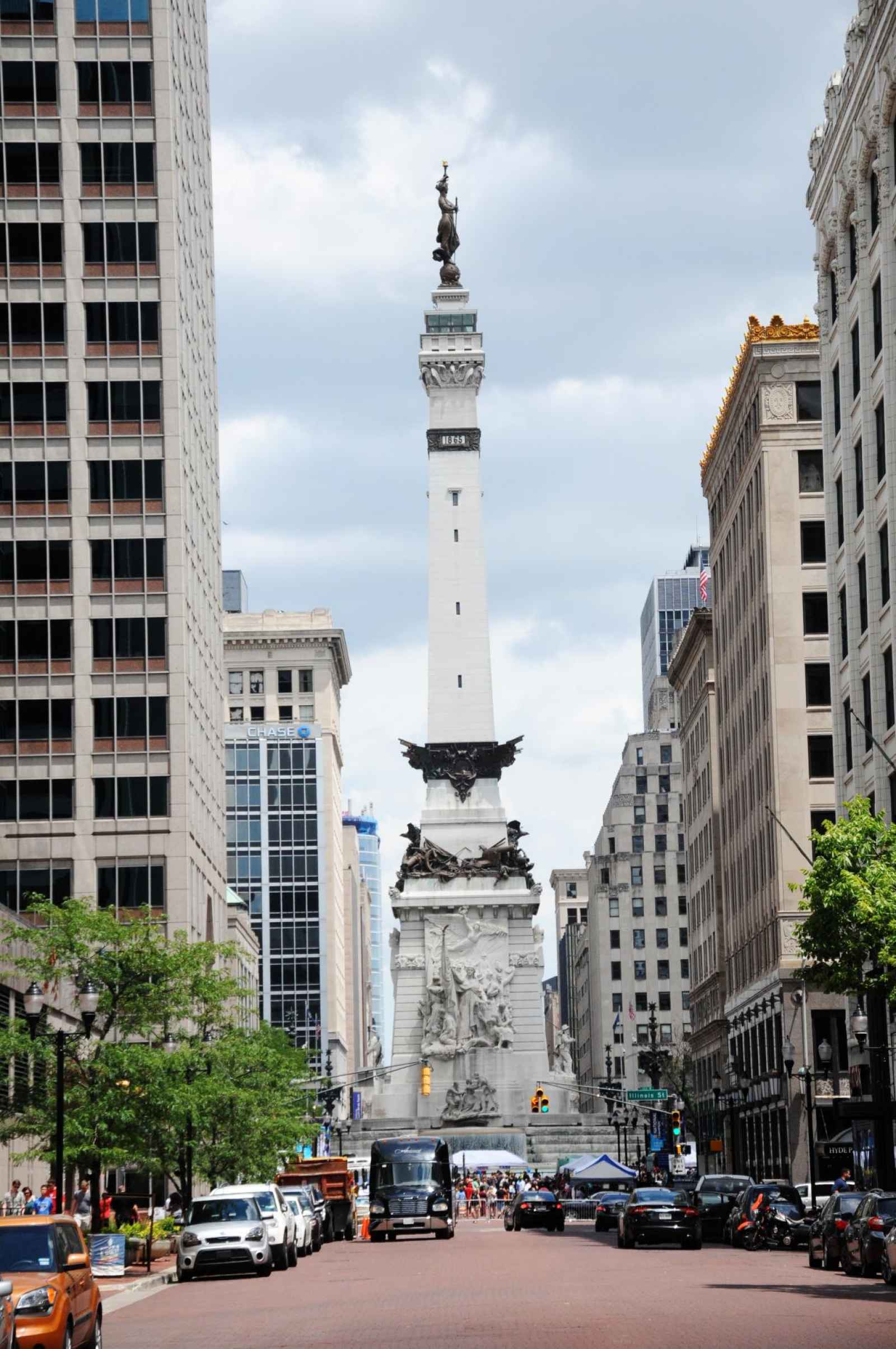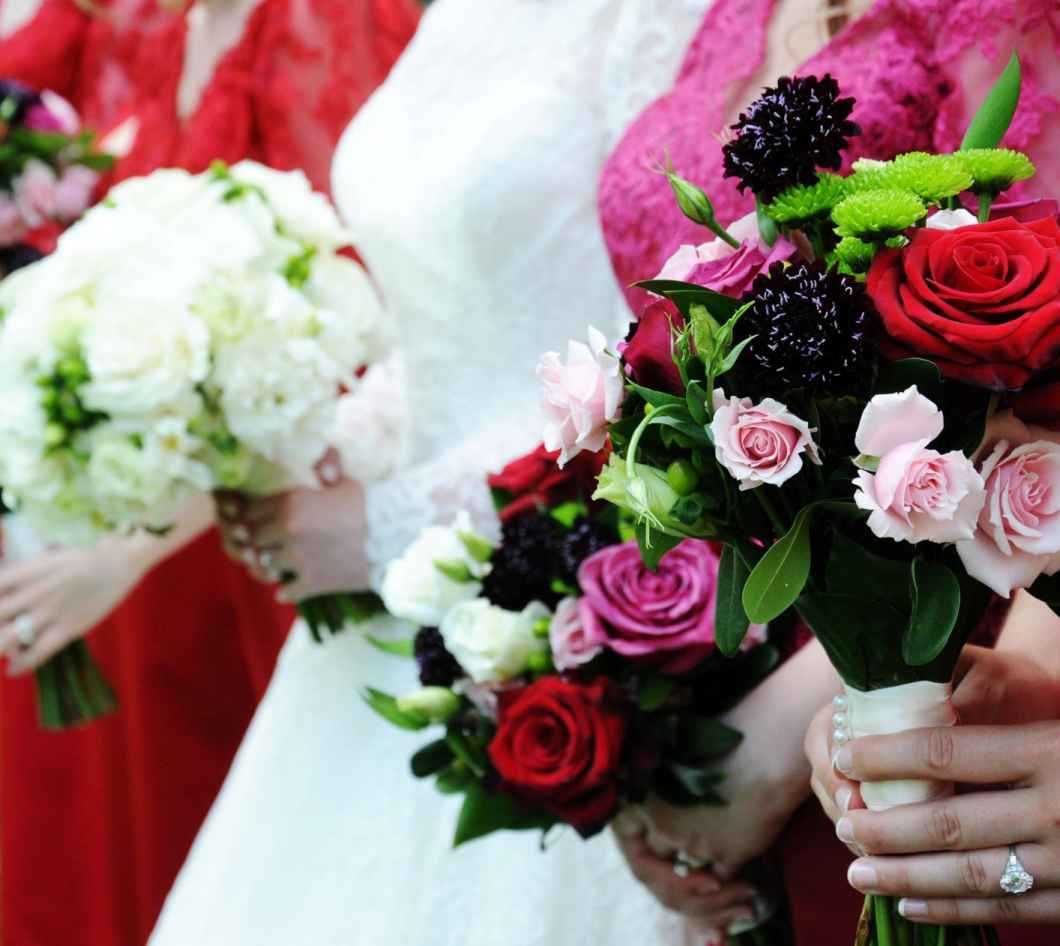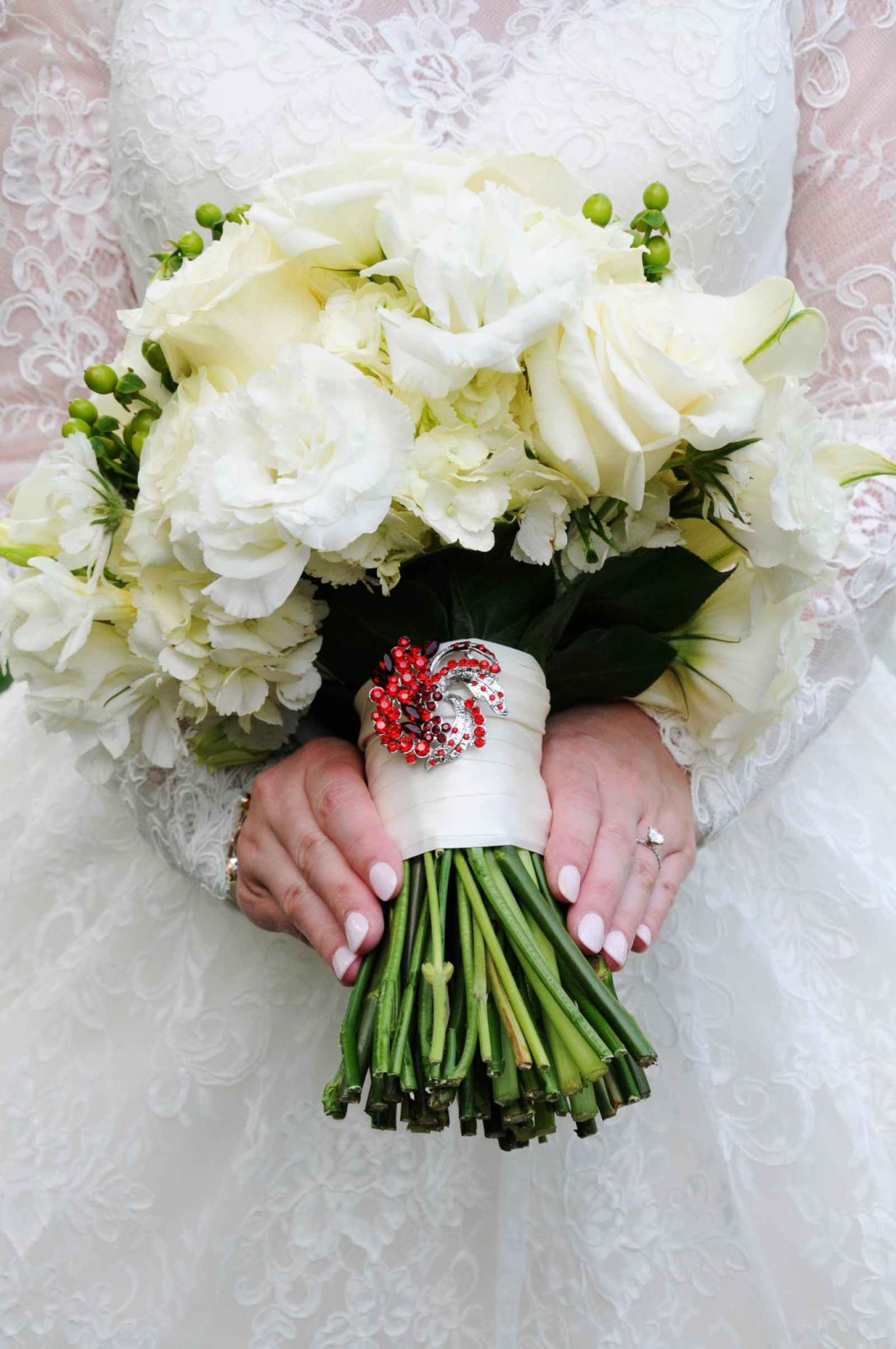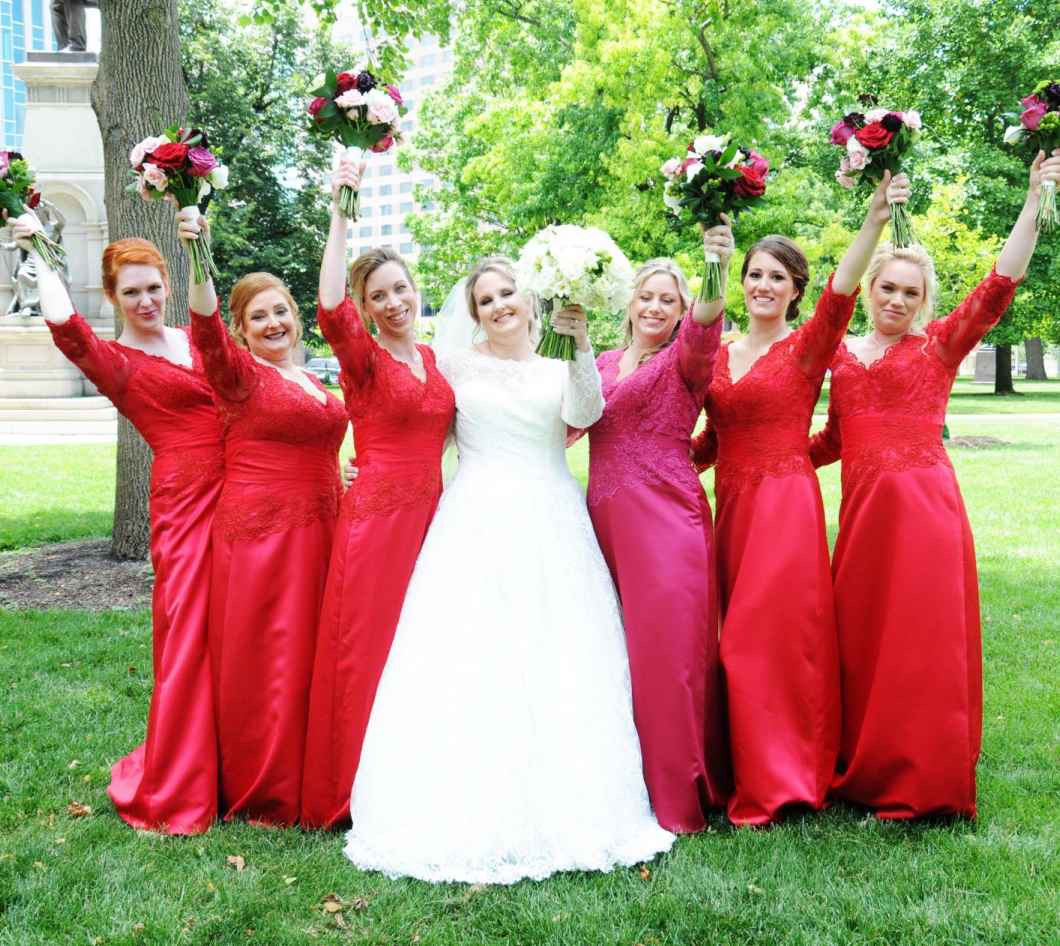 The Dress
Mary knew she wanted two things when she went to find the perfect gown: for her mom to be by her side and a wedding dress that was as closely matched to Kate Middleton's as possible. After traveling into New York City for their appointment at the famous Kleinfeld Bridal, Mary fell in love with her experience and the Dennis Basso dress she ultimately said "yes" to. "Finding all over lace in a ball gown with long sleeves is very difficult as strapless is in style," Mary says. "Dennis' dress was from his new collection, elegant and classy and just what I was looking for."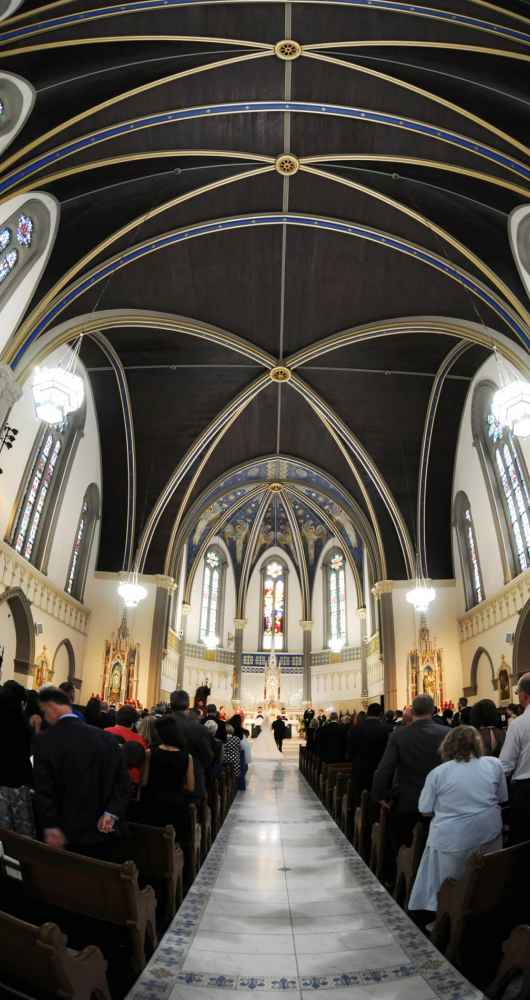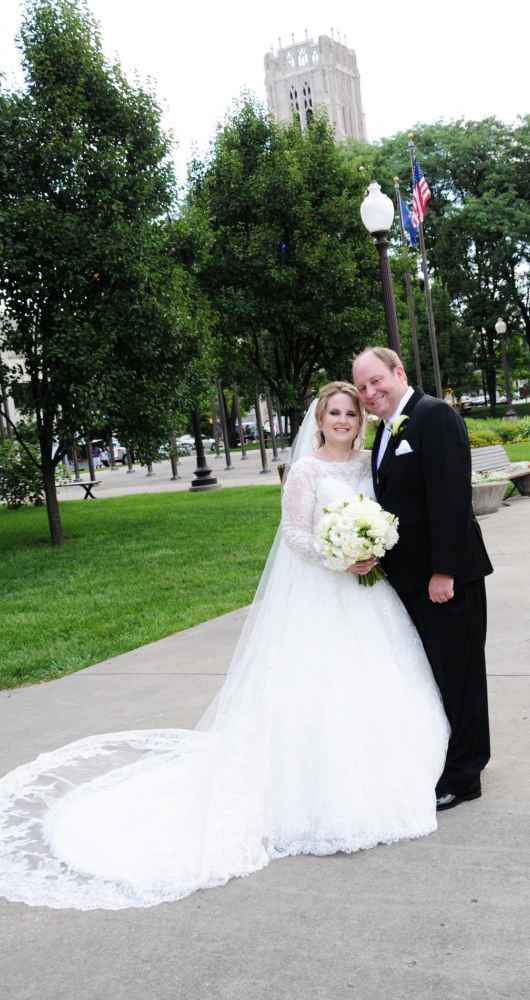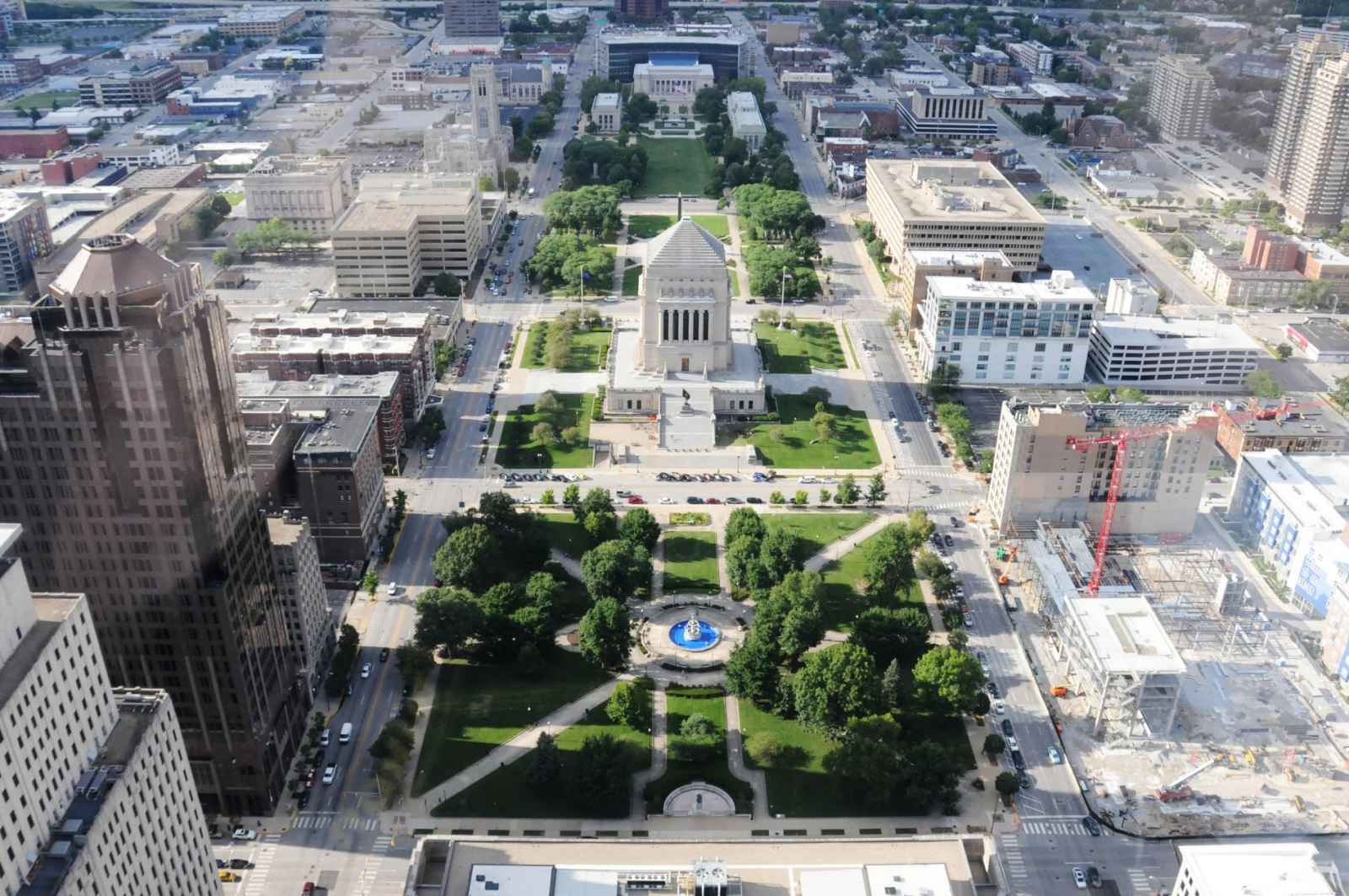 The DÉcor
Halfway through the planning process, Mary and Matthew hired a wedding planner to ensure their design components would come together well and to help address any issues the day of. Sarah Farthing, the coordinator at Thomas Caterers, was also key in making the Kate Middleton-themed wedding come to life. "She researched Kate's favorite cocktail, which was served as a signature drink at our wedding!" says Mary. "She also incorporated English antique teacups into the display of the cocktails to tie in the British theme."
Another extra special touch was a lit up heart on the Indianapolis Power & Light (IPL) building on the side facing Monument Circle during the couple's reception. "Our guests were so excited to see this looking down from the top of the Salesforce Tower," says Mary. "It was such a neat effect, and we are so grateful to IPL for doing that for us."
The special touches continued as Matthew had worked with Diamonds Direct to have them replicate the exact earrings Kate Middleton wore on her wedding day. "They are very unique and include a small, dangling acorn, which is a symbol of the Royal Family," says Mary. "I had cufflinks from Tiffany's engraved with his initials and our wedding date for him." Each flower girl also wore a flower crown that was exactly like what Kate Middleton's flower girls wore. Mary's mother even went so far as to buy the pattern and sew the three flower girl dresses herself to be the exact replica of those worn during Kate's wedding.
Matthew, too, got to be creative by making a personalized monogram with the couple's initials and wedding date. This was shown on the flat screen TVs during the reception, printed on cocktail napkins used during cocktail hour and placed at the top of the dinner menu. The monogram was also used on the tag on the box of chocolates that each guest received as a wedding favor.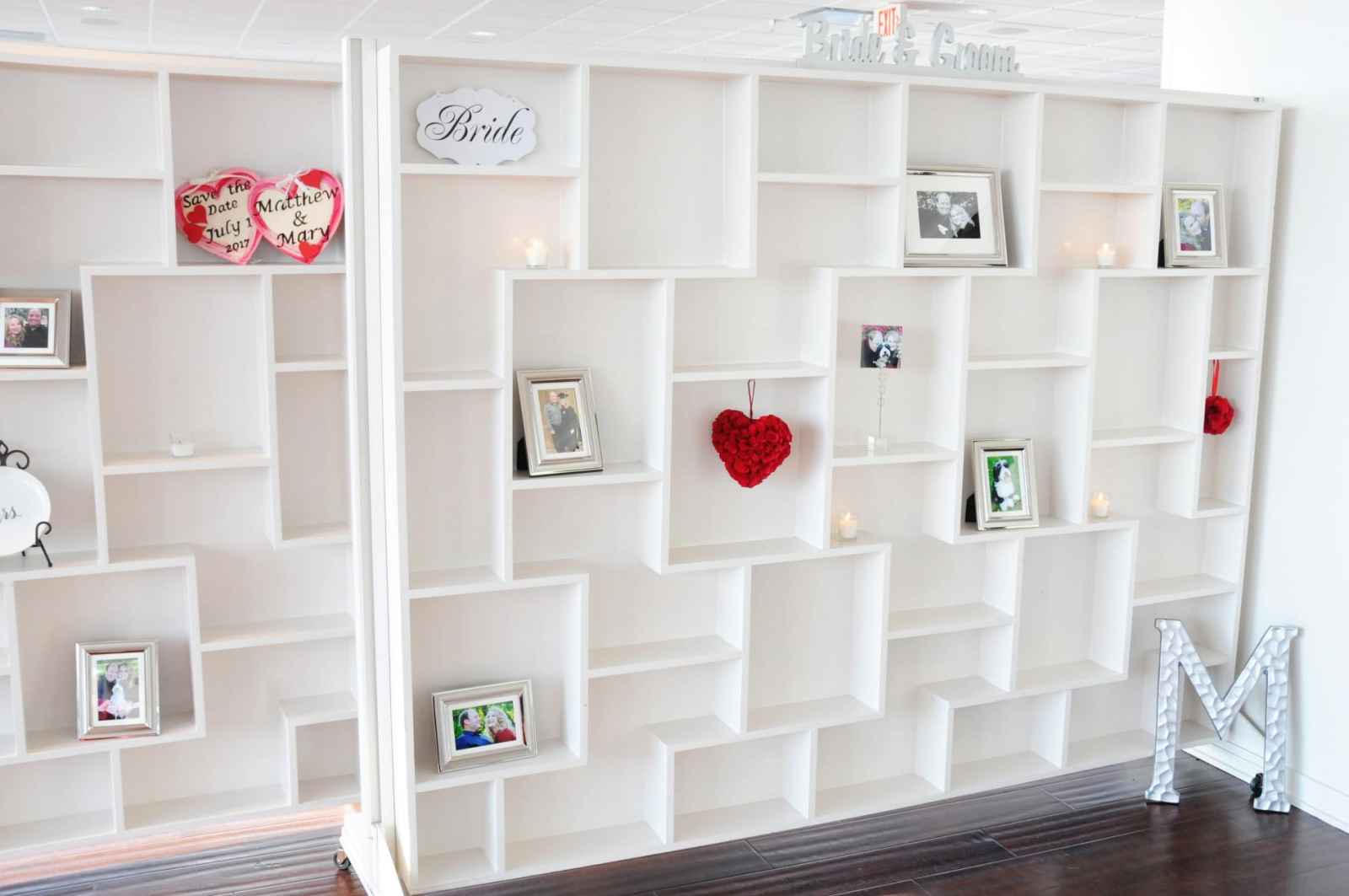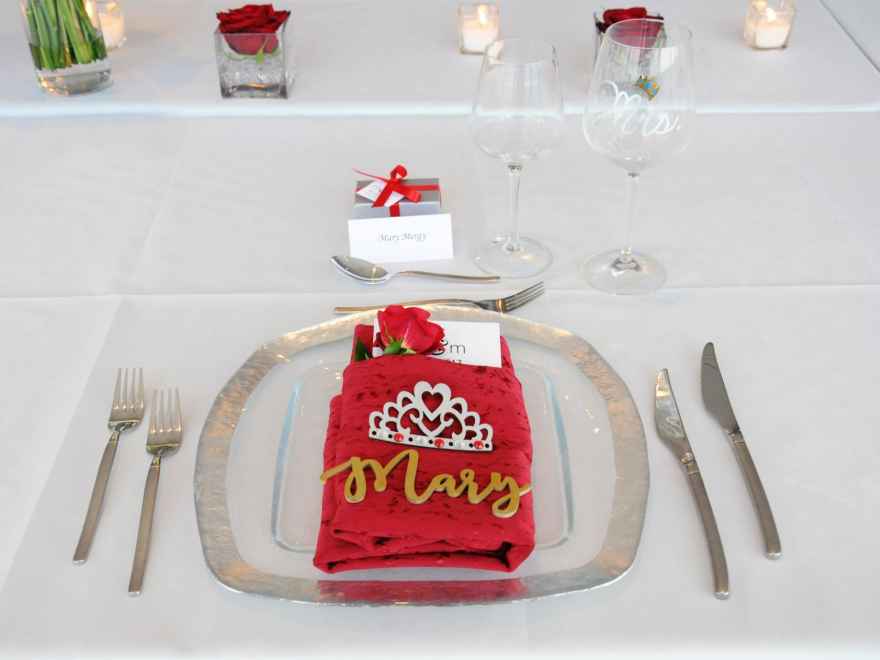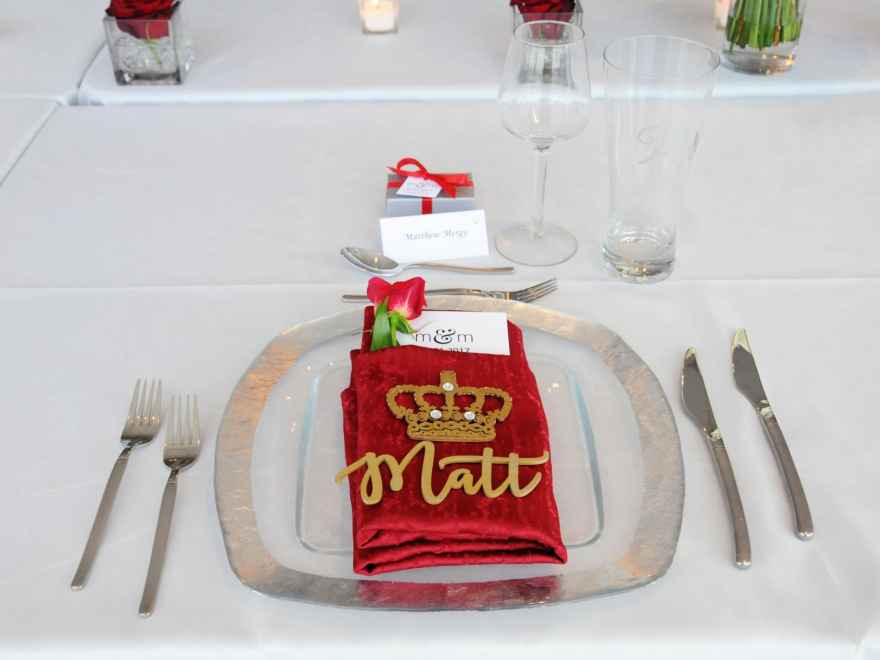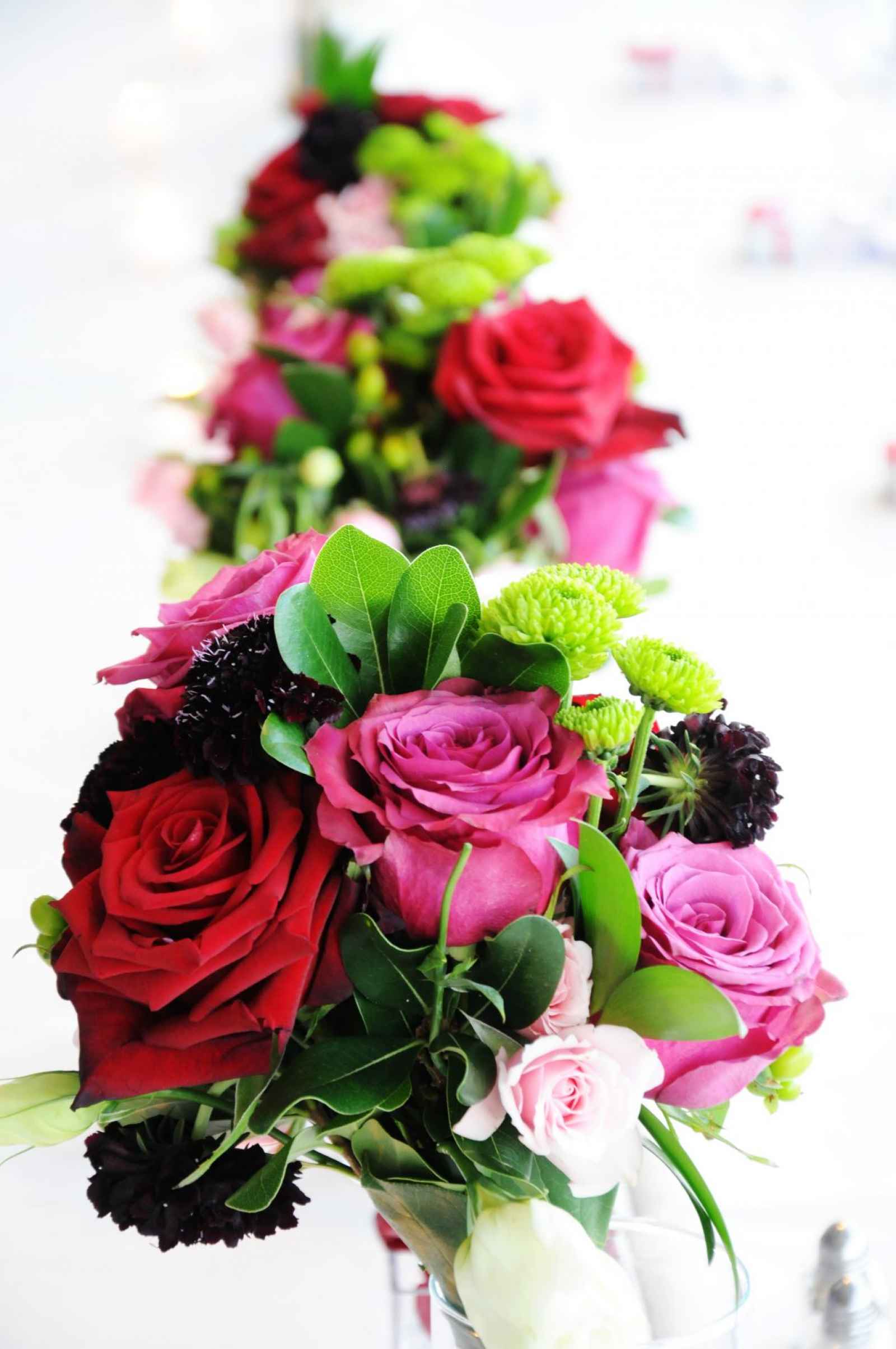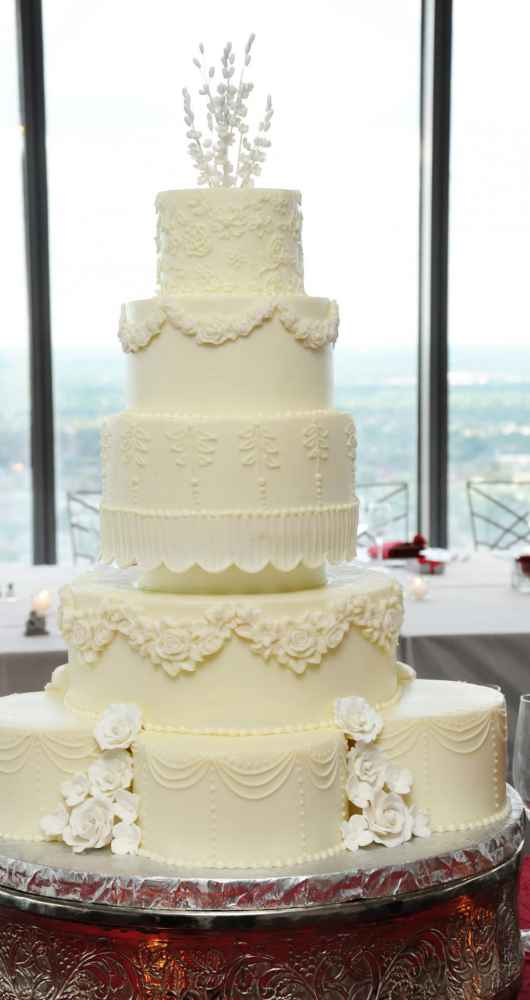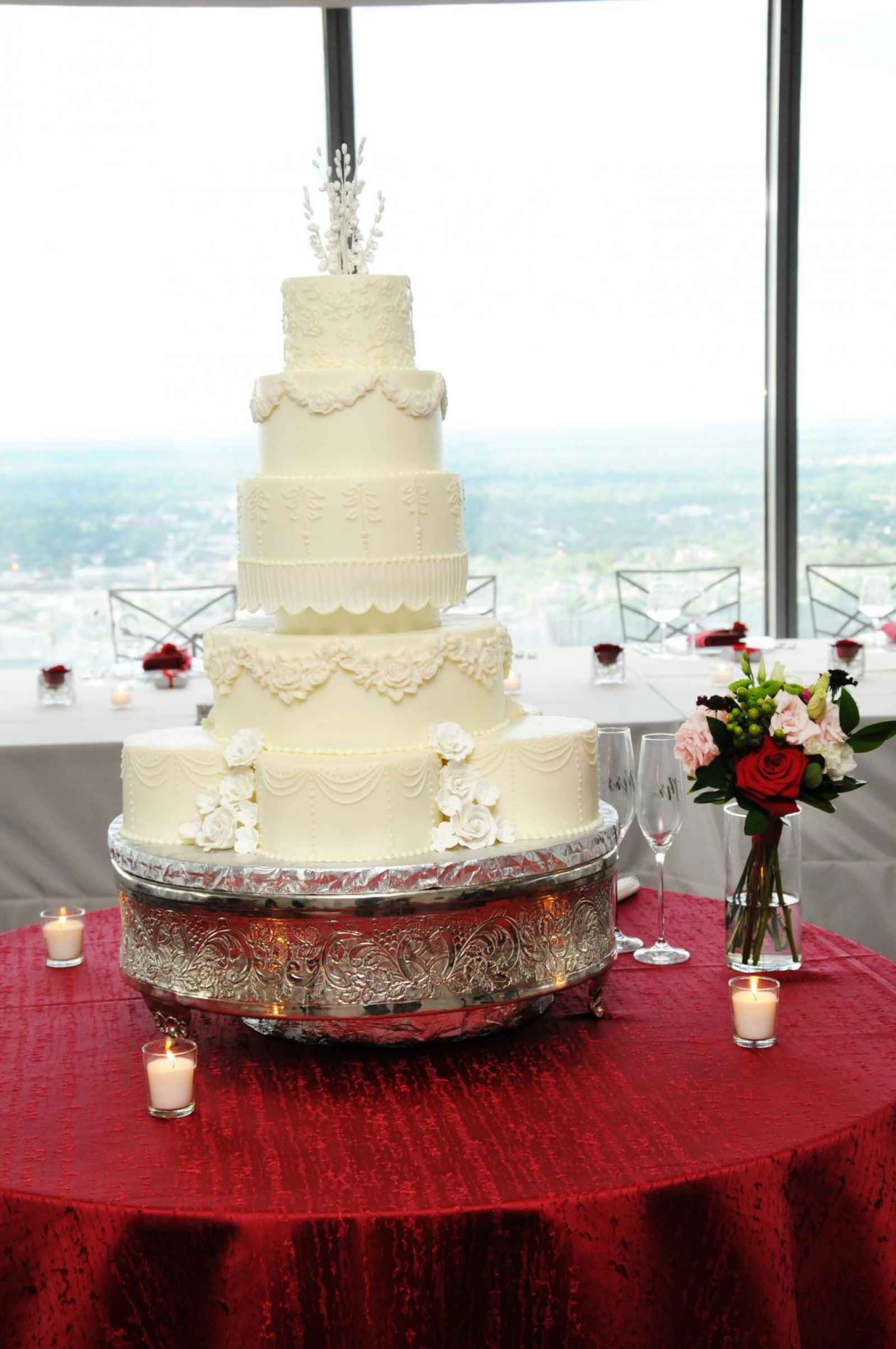 The Cake
Mary and Matthew's wedding cake was a smaller version of the cake that The Duchess and Prince William had at their wedding. "Classic Cakes took the picture of the Royal Wedding cake and made it!" says Mary. "Not only did it taste amazing, but it looked just as spectacular, too!" Since Matthew is a big Cincinnati Reds fan, Mary ordered sugar cookies with the Reds logo from Busken Bakery in Cincinnati. "They were a surprise for Matt at the reception, and Sarah created an elaborate display with a baseball theme for them which was beyond my expectations," says Mary. "It truly made the surprise special!"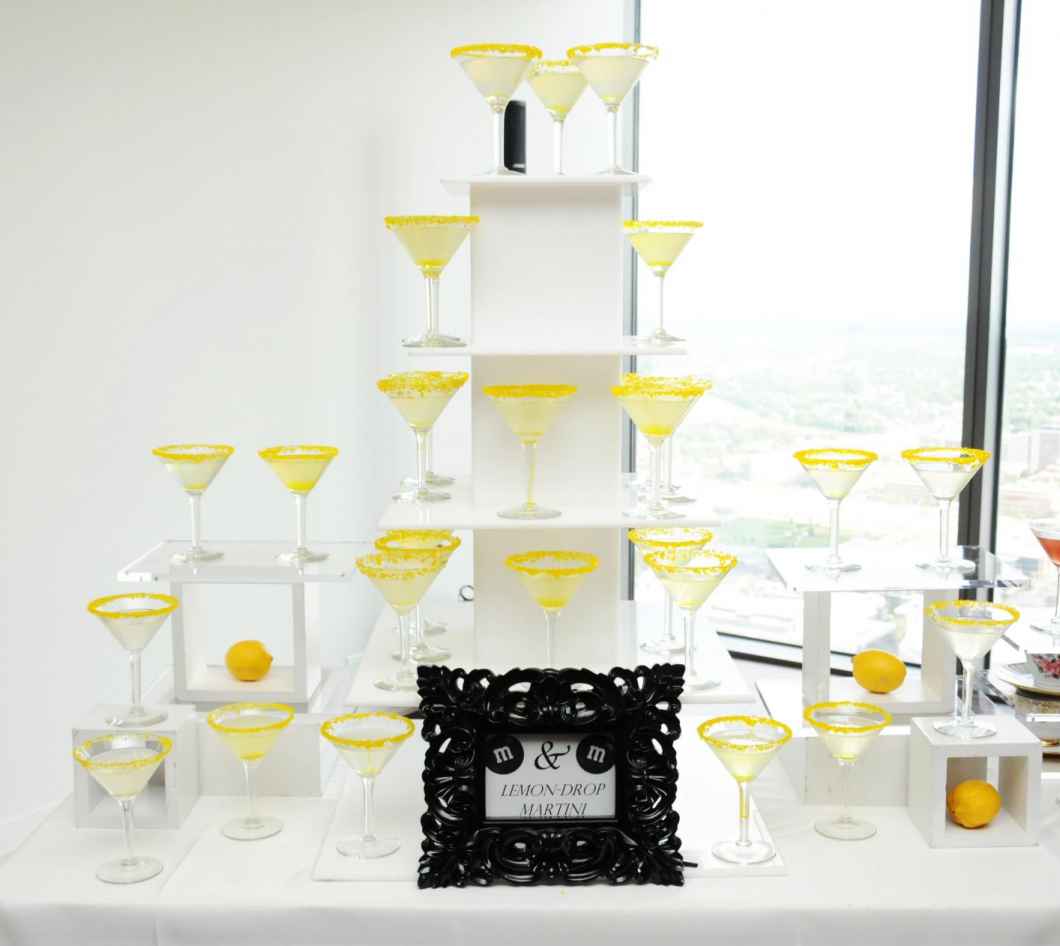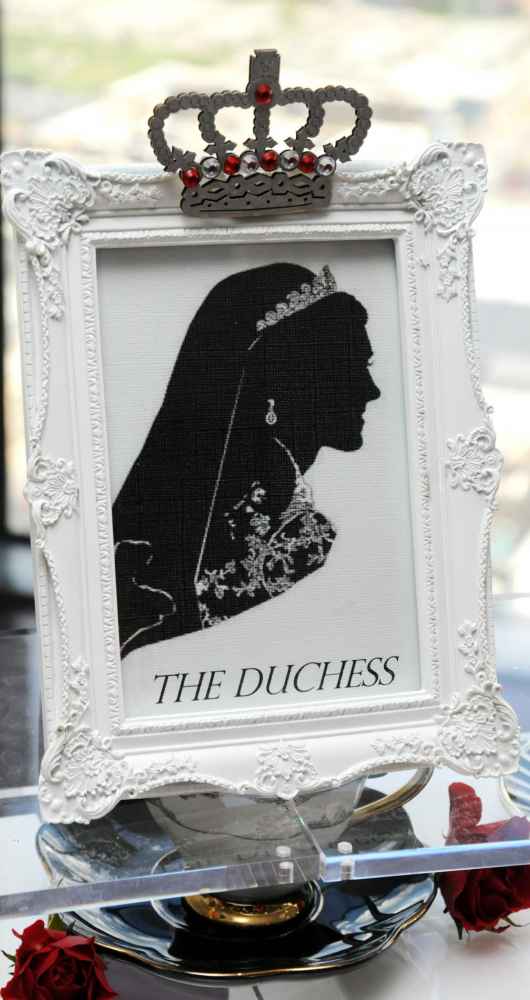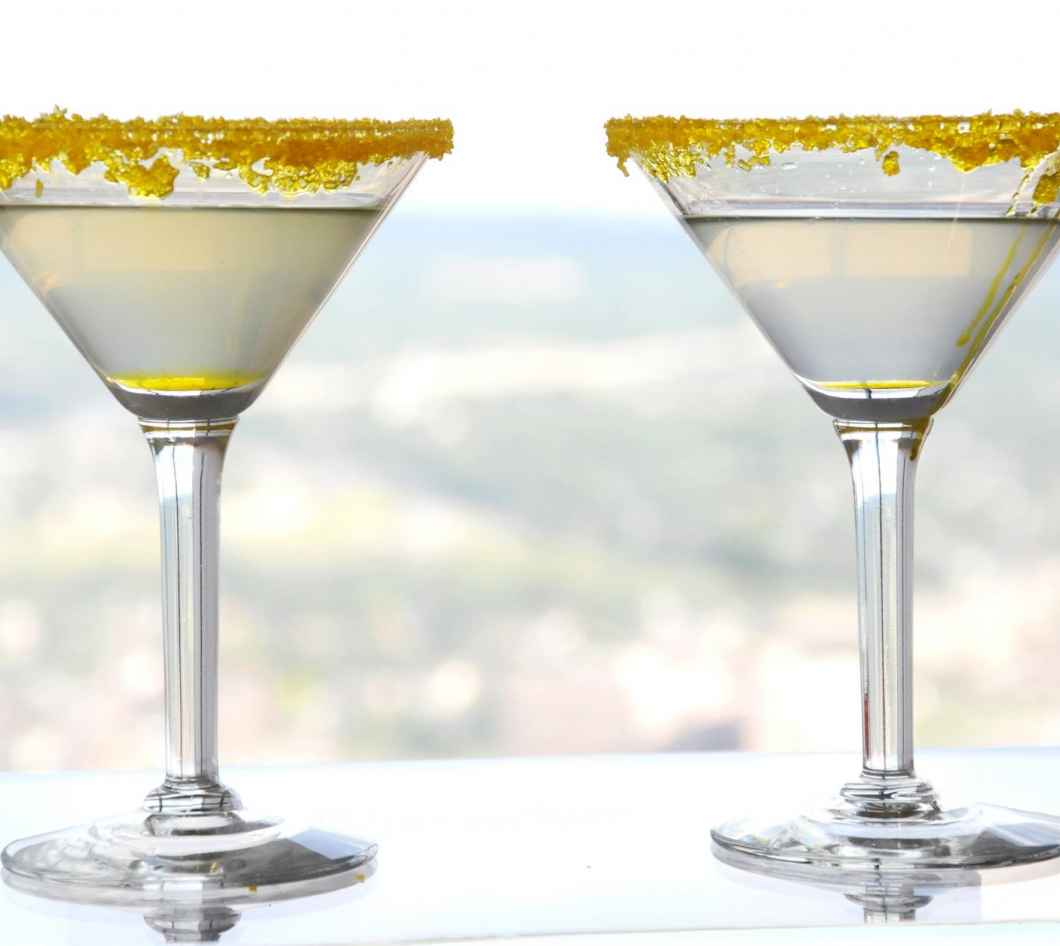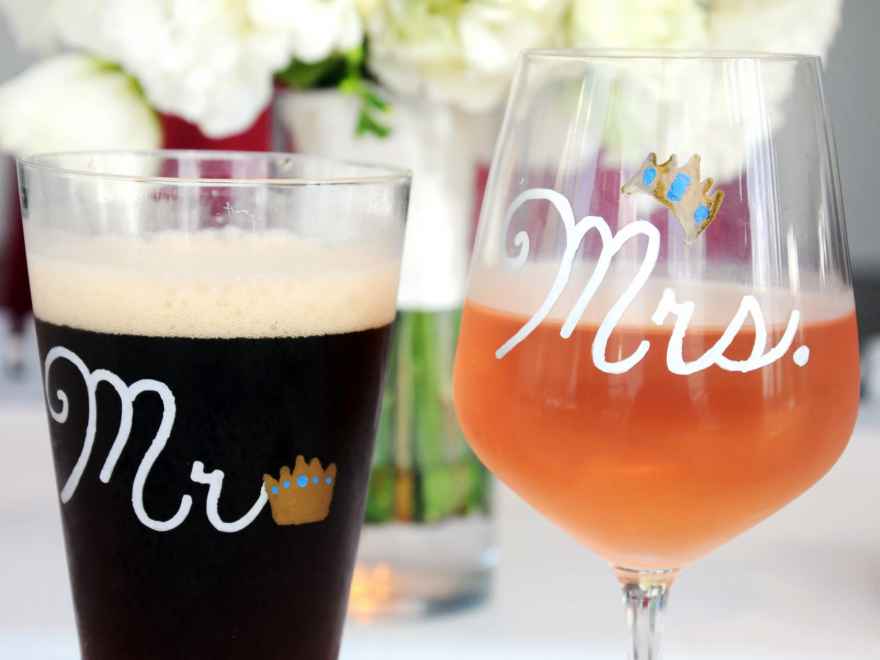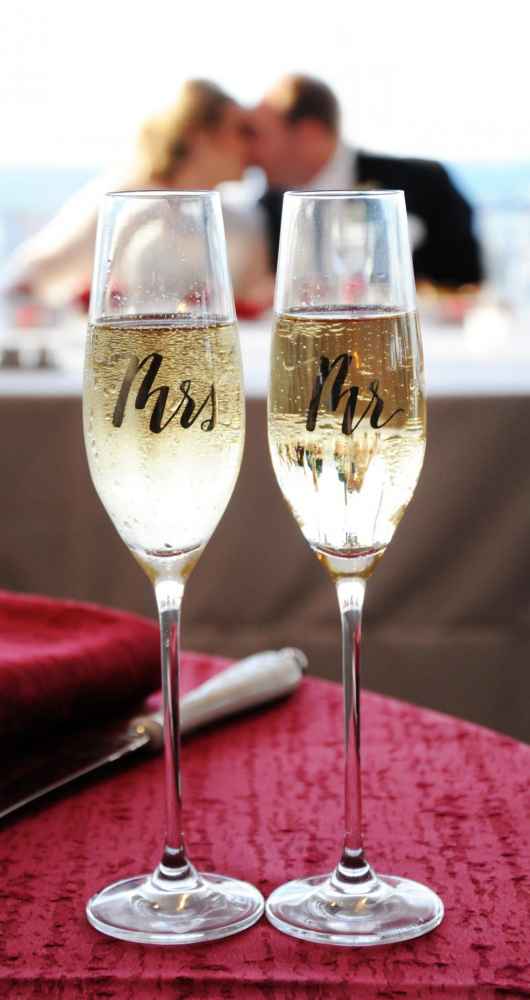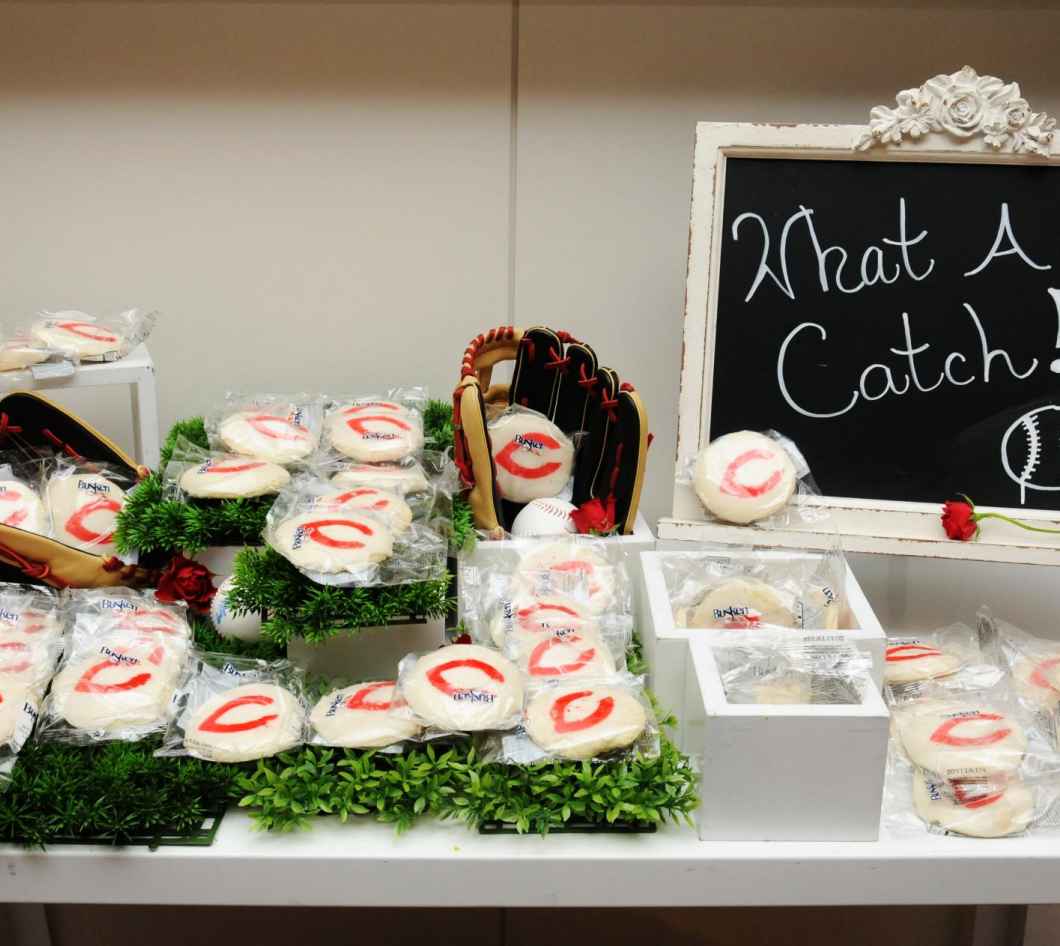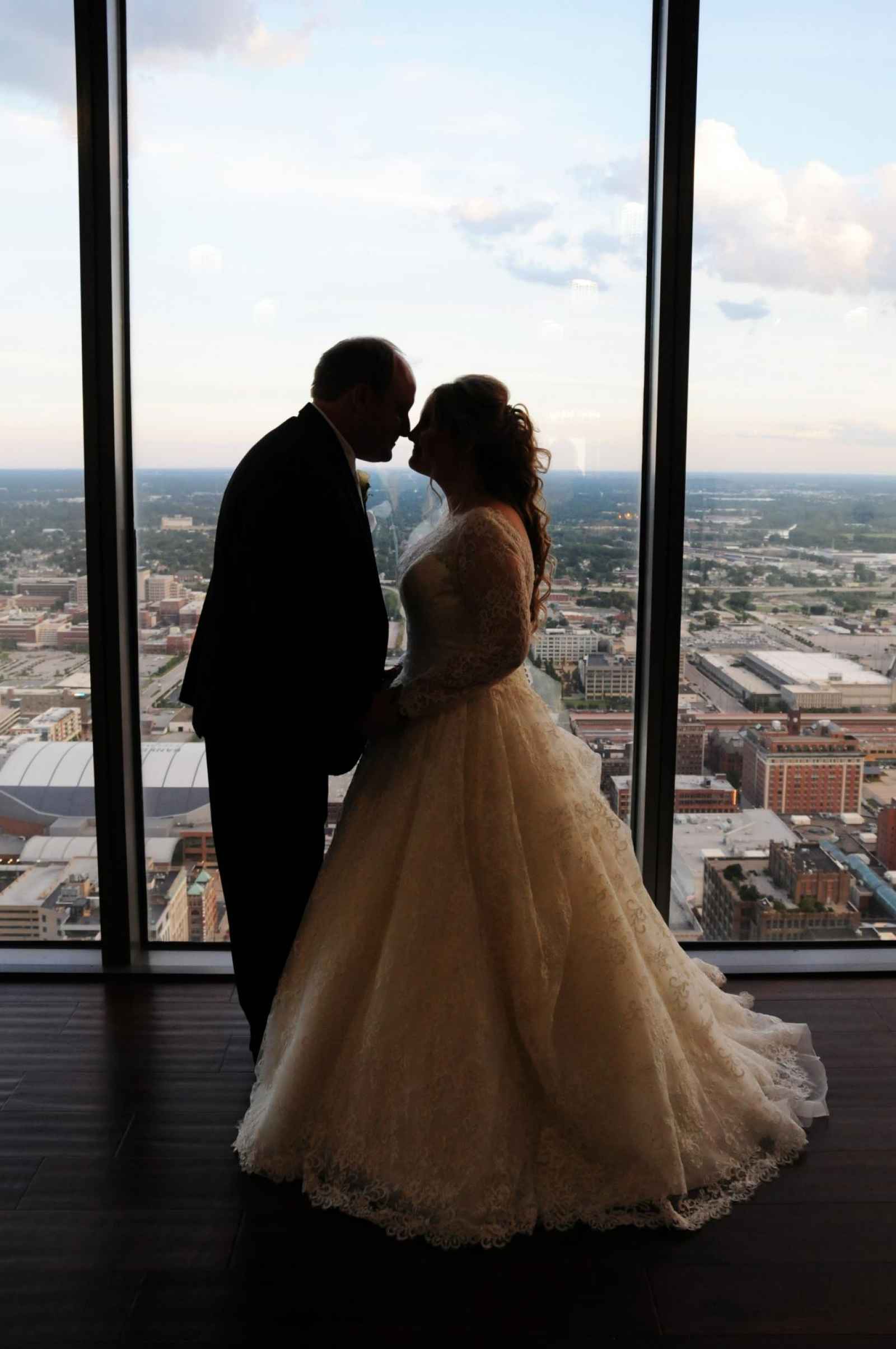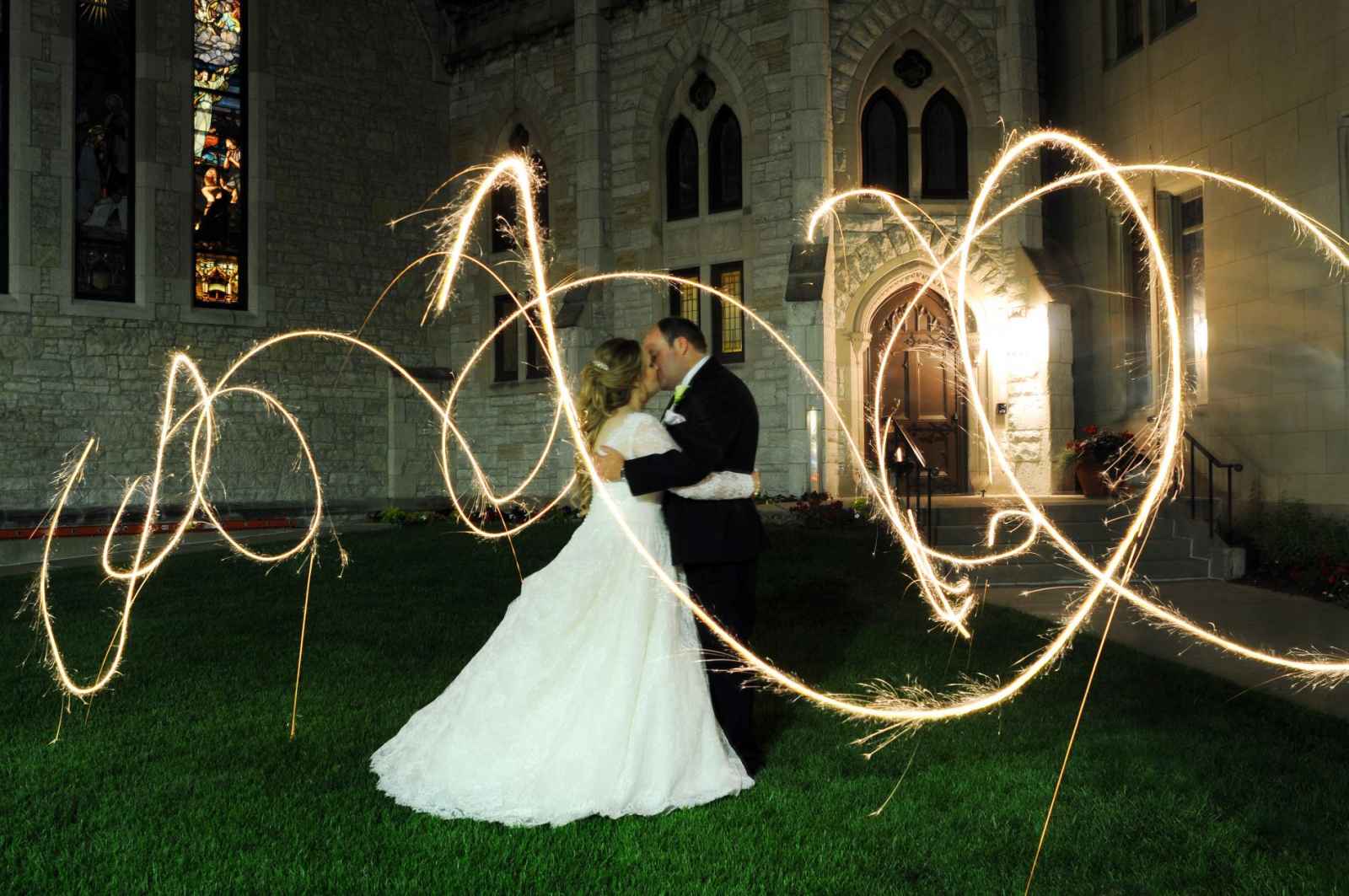 are you a bride-to-be?
We'd love to plan with you on weddingday-online.com. Let's get started!
 
are you a wedding extraordinaire?
Join WeddingDay Magazine in inspiring brides by partnering with us! See how here.