While Southwest Michigan is alluring for many reasons—think beachside views, quaint towns, boutique shops, unique dining and plenty to see and do—it can also serve as the sweetest locale for a celebration every girl looks forward to...her bachelorette party! This region's accommodations can be as picturesque as they are relaxing, and the endless choices in entertainment and dining will allow you to craft a memorable weekend getaway that will even make the guys jealous! So grab your gal pals and get ready to take in some pretty views, great eats and fun ideas that will make your bachelorette party that much more special!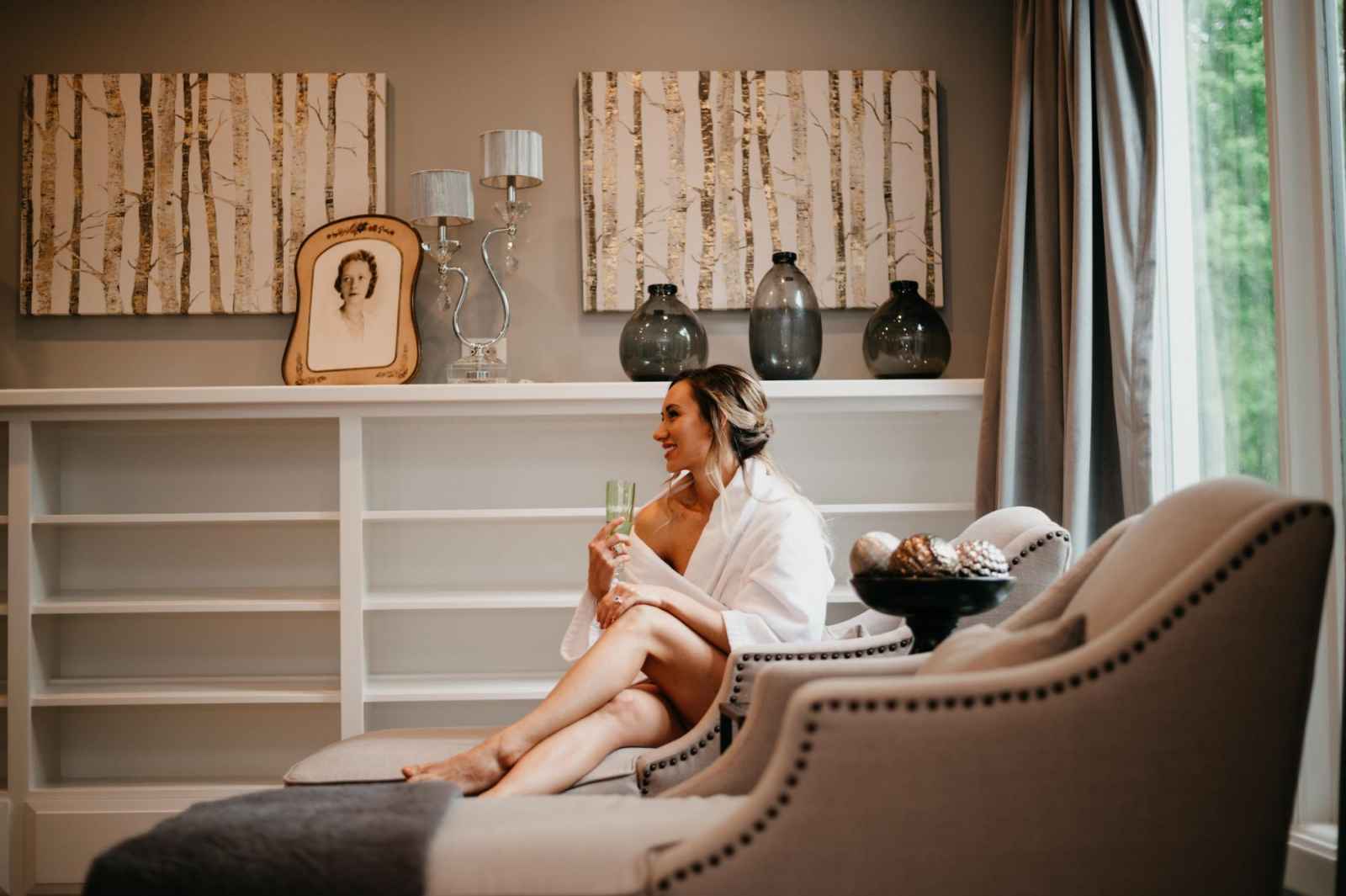 Accommodations
A weekend getaway isn't complete without a great place to stay, and Southwest Michigan certainly delivers. Get ready to kick back with the ladies at one of these great spots!
 
Dwell Vacations
Providing luxury rental homes in Southwest Michigan, Dwell Vacations offers completely renovated, modern accommodations that are sure to impress. Relax by the pool at the sprawling, 8,000-square-foot Apple Blossom Estate or easily check out local shops and restaurants when staying at the Primrose, located in the heart of Union Pier. Plus, yoga, outlet shopping and local spas are right at your fingertips!
New Buffalo  •  312.296.4066  •  dwellvacations.com
HawksHead Inn
Dedicated to fully pampering guests, this beautifully restored English Tudor mansion offers old world charm and modern conveniences. Activities include in- room massage therapy and beach rentals. Two new cottages are also available, allowing guests to relax, golf or visit the beaches.
South Haven  •  269.639.2121  •  hawksheadlinks.com
The Morris Estate
Located along the St. Joseph River, the River House at The Morris Estate offers you and your guests a luxurious yet serene retreat. Set among gorgeous, natural trees and sprawling, private grounds, the expansive house can be rented out as a staffed bed and breakfast or as your own private oasis. Wooded trails, a campfire pavilion and even a relaxation room are just some of the unique amenities you don't want to miss.
Niles  •  269.684.4443  •  themorrisestate.com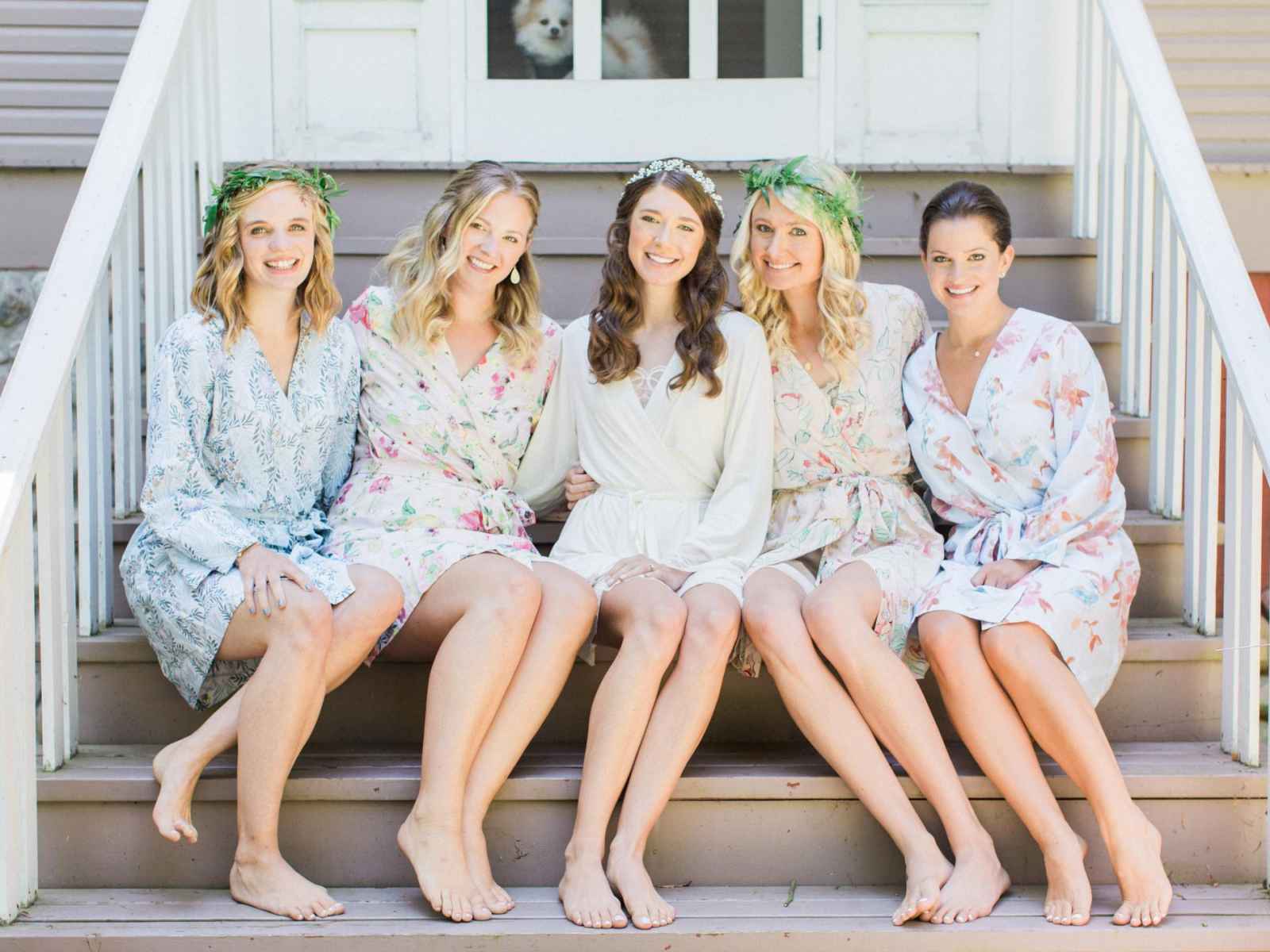 Pretty Details
It's no secret women love all things pretty, and a party or event is no different. Some fresh flower accents in your beachside rental, a floral party gift or even a personalized flower crown won't just add some great ambience but a ton of pretty to your special weekend! There's no question they will make for some great pictures or selfies and create a beautiful welcome for guests!
 
Crystal Springs Florist
The talented and experienced team at Crystal Springs prides itself on bringing the finest and freshest florals to its customers. Bring a little unexpected loveliness to your event with some bright floral details from one of the best!
Benton Harbor  •  269.925.1167  •  crystalspringsflorist.net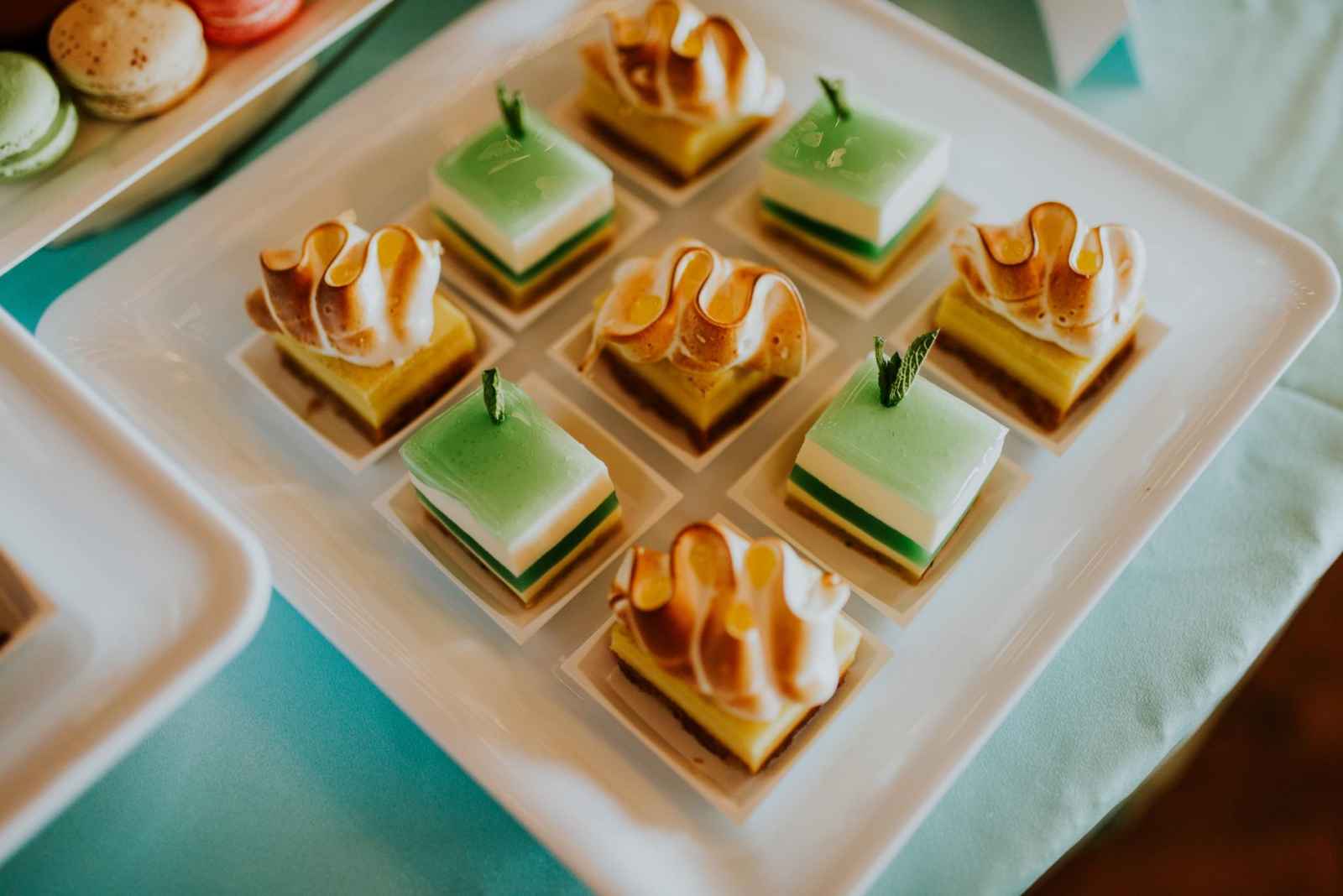 Food
A bachelorette party is no time to cook. Save that for the domestic days that lie ahead! Treat yourself and your girls to some special eats—and better yet—have food catered to you. This is especially convenient if staying at a relaxing rental or lakeside retreat. Bottom line, don't feel you have to go out if you love where you're staying!
 
Distinctive Catering
From off premise catering to bar service, this premier caterer can make your bachelorette weekend that much more luxurious and memorable. Your lady friends will enjoy the extra pampering just as much as you. And you will have delicious food available directly to you and your private party! Talk about feeling V.I.P.!
Wyoming  •  866.802.7266  •  distinctivecatering.com
Froehlich's
Providing simple, fresh and authentically good food, this deli and bakery can cover any of your catering needs from casual to formal. It doesn't hurt that they serve the most mouth-watering desserts around, too! Whether you enjoy breakfast pastries or want to have a specialty cake or desserts on hand, your girls will love the extra thought you put into providing them with great food for the weekend!
Three Oaks  •  269.756.6002  •  shopfroehlichs.com

Going Out
There's no better time than a bachelorette party to de-stress and bond with your girlfriends. Take some time out with a nice dinner at one of the region's best restaurants. It's a lovely start to a great, fun-filled evening!
 
Boulevard Inn & Bistro
With a perfect bluff location overlooking beautiful Lake Michigan, Boulevard Inn & Bistro is nothing short of a spectacular place to stay, dine or both! Boasting spacious, comfortable suites with scenic views, you won't be short on things to do being in the center of the sweet yet vibrant locale that is downtown St. Joseph, Michigan. Take in the fresh lake air from the Inn's covered terrace as you dine with your friends or check out local attractions, the breathtaking beach, shops, festivals and other restaurants—all within walking distance!
Saint Joseph  •  269.983.3882  •  bistroontheboulevard.com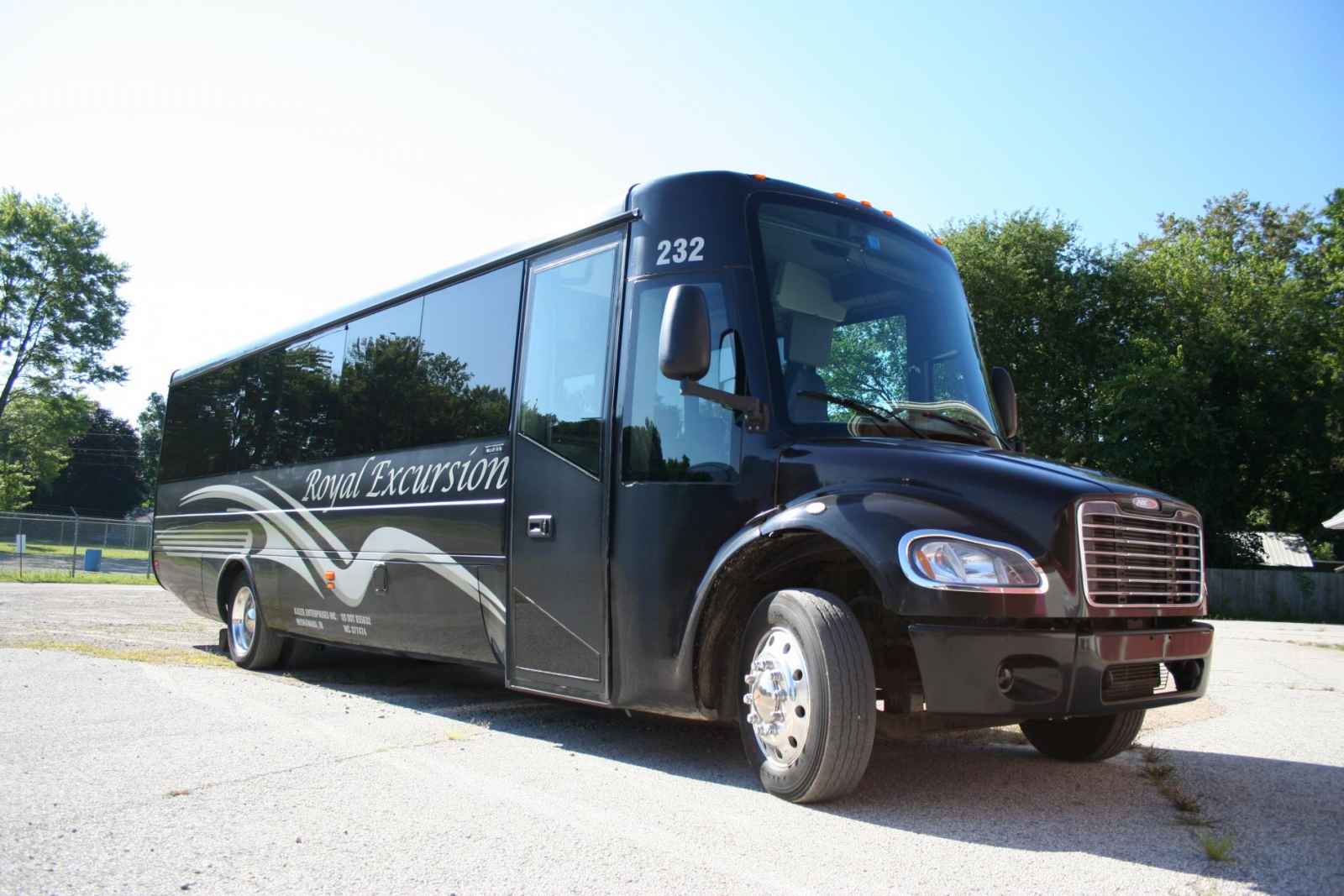 Your Ride
When you can travel in luxury, why would you travel any other way? Keeping your squad together in an impressive ride for the night will only lend itself to even more great memories! And a cute chauffeur doesn't hurt, either!
 
Royal Excursion
No matter what you have planned for your bachelorette party—a concert, a relaxed Southwest Michigan wine tour or a night full of special events with your besties—Royal Excursion has all your transportation needs covered! Imagine cruising around in a luxury limousine while you tour tasting rooms and wine festivals or having the time of your life in a fun, party bus on your way to dinner and dancing. Royal Excursion's safe, skilled drivers are there to take your worries away and allow you to have the night of your life. Whether it's a custom experience, sports games excursion or group package, you can sit back and enjoy every minute of your time!
Mishawaka, IN  •  574.257.8540  •  royalexcursion.com
are you a bride-to-be?
We'd love to plan with you on weddingday-online.com. Let's get started!
 
are you a wedding extraordinaire?
Join WeddingDay Magazine in inspiring brides by partnering with us! See how here.