When Tracy Park of Park Place Design wanted to wrap the gorgeous Henderson Castle in a big gold bow, how could we resist? And when she threw in "caramel roses," well, let's just say it was not a hard decision.
There was no literal bow, but Tracy's vision of gold and burgundy tones not only forecasted the new Pantone Color of the Year – Marsala – but made us want to cozy up next to the fireplace and enjoy an intimate and off-the-charts romantic wedding.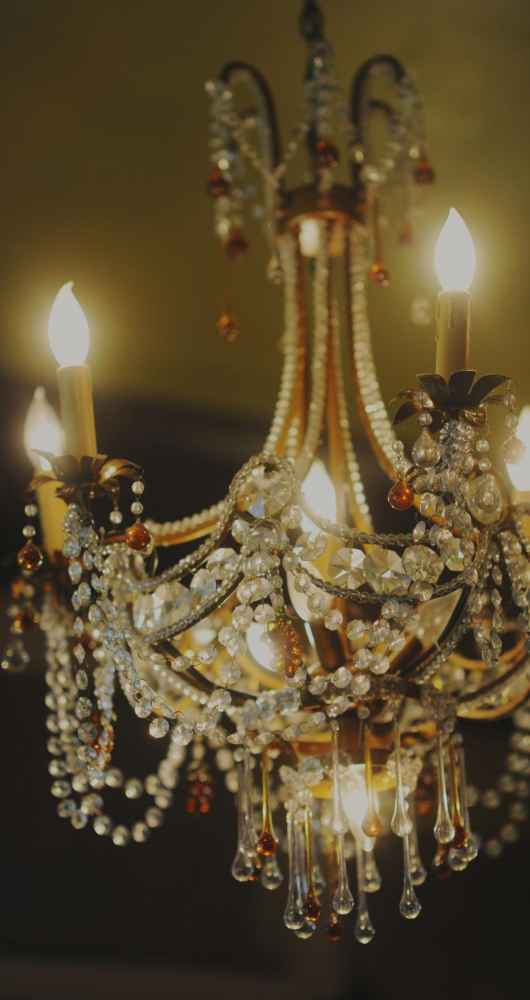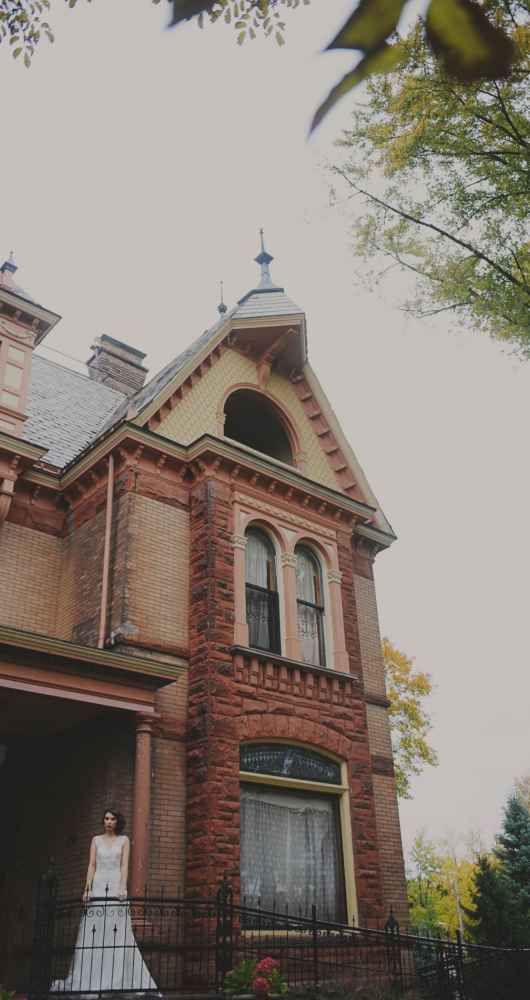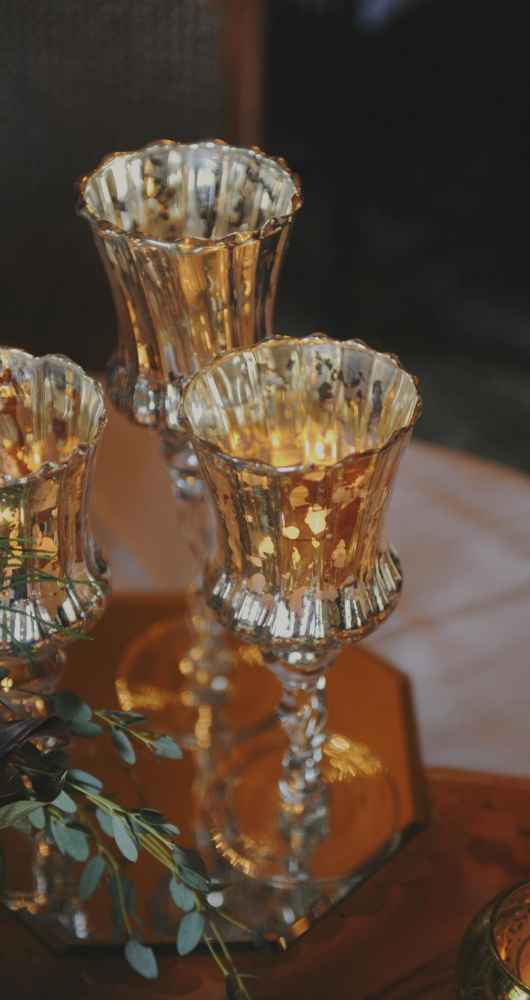 The venue
Henderson Castle, an historic Queen-Ann style mansion high on West Main Hill overlooking downtown Kalamazoo, served as the ideal spot for our vintage shoot. Built in 1895, the mansion has it all, including a ballroom, a wine cellar, an authentic French restaurant with a French chef, and quaint guest rooms with cozy fireplaces.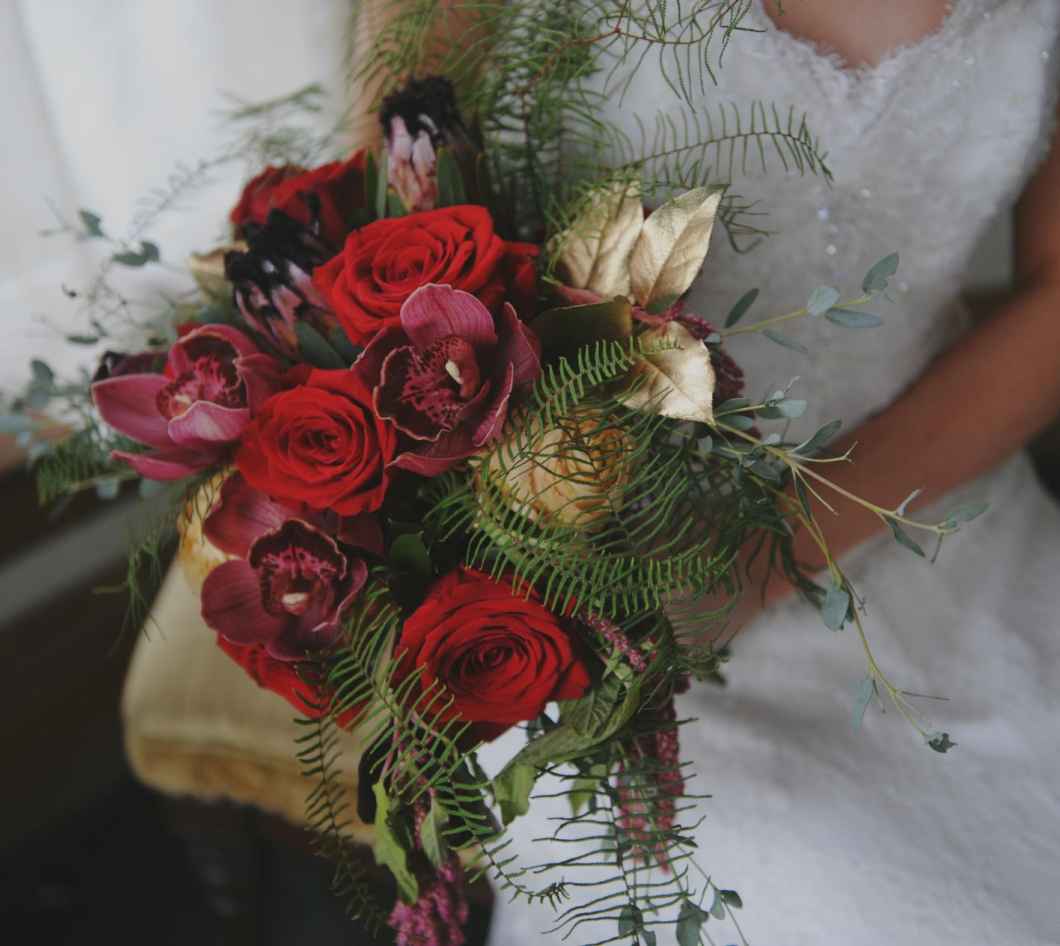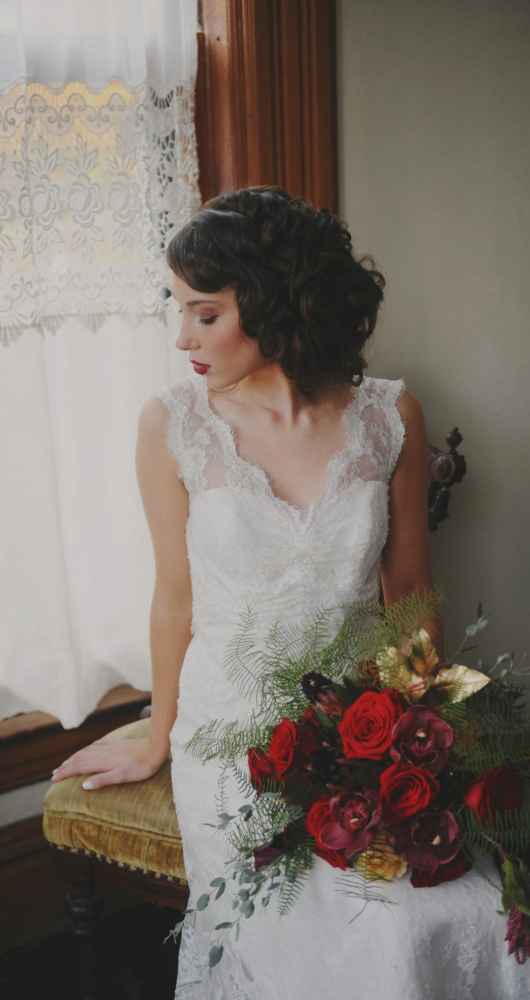 The floral
The luxurious bridal bouquet warmed us with mint protea, cymbidium orchids, red roses, sea sword ferns, burgundy mini calla lilies and eucalyptus. Those same hues and flowers were utilized in the centerpiece arrangements with the addition of the yummy-sounding caramel roses.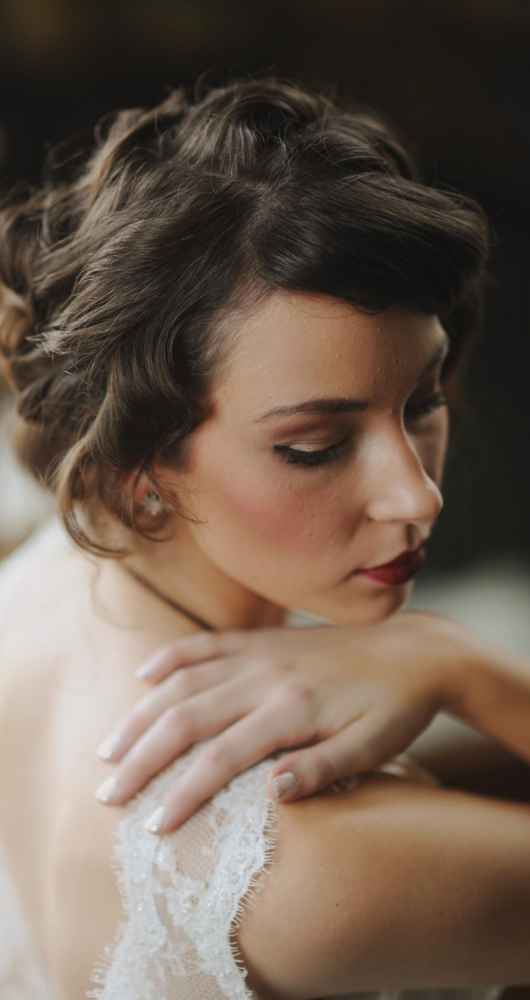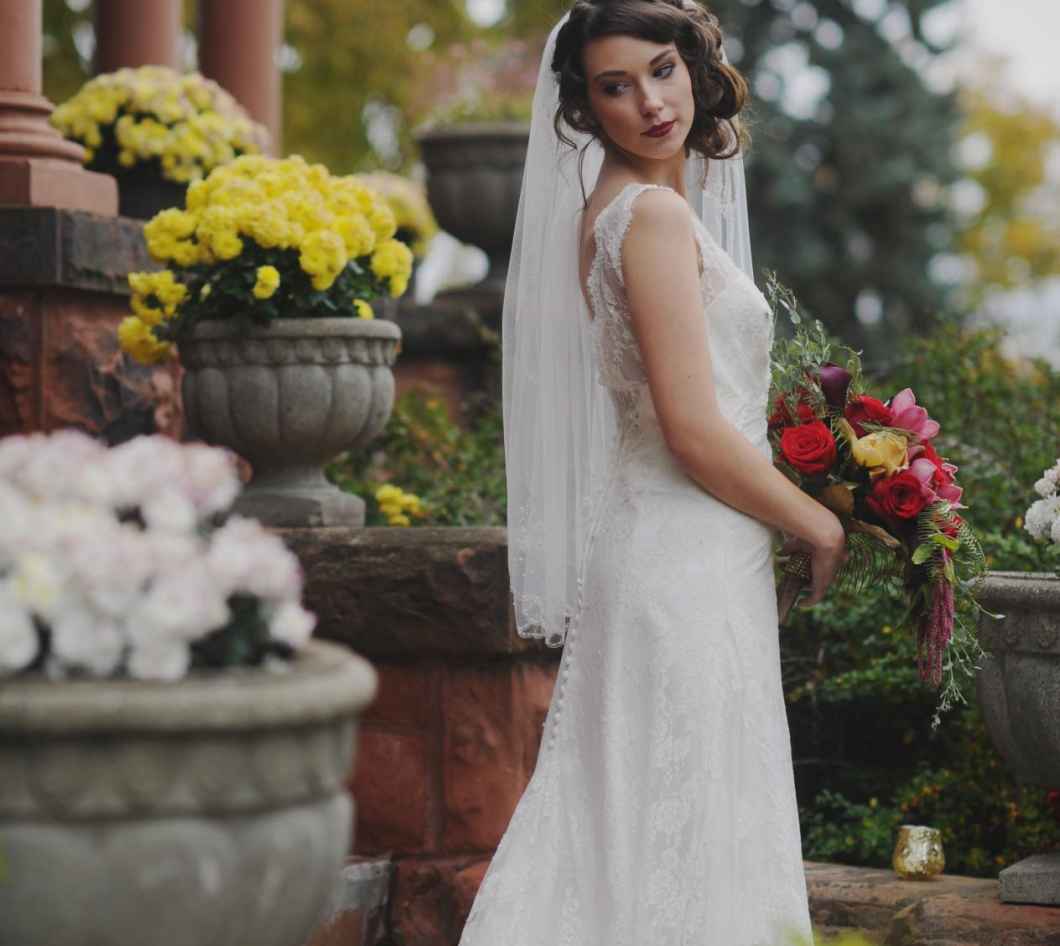 hair & makeup
Henderson Castle inspired our makeup expert to use our model's gorgeous lips as the focal point – applying Vintage Merlot lipstick. The makeup was simple and refined, with soft shadows on the eyes, smoky-winged eyeliner and a subtle, warm glow on her cheeks. 
For the bridal hairstyle, stylists created a romantic yet vintage finish with large luscious curls. A prominent profile was achieved to create harmony and a vintage-inspired fringe. A few whimsical free ends finished the look.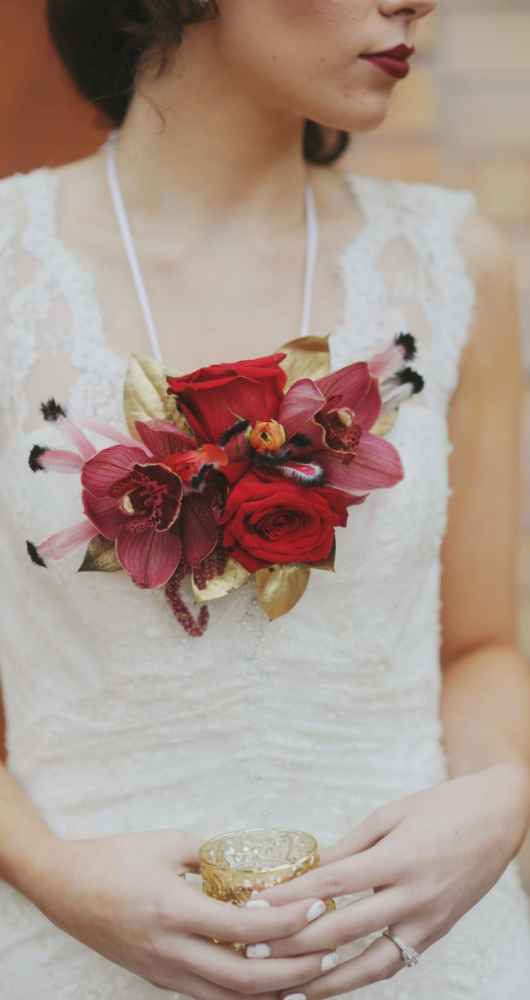 nature's necklace
If you love flowers, why not wear them around your neck? This living necklace sports gold leaves, more protea and orchids.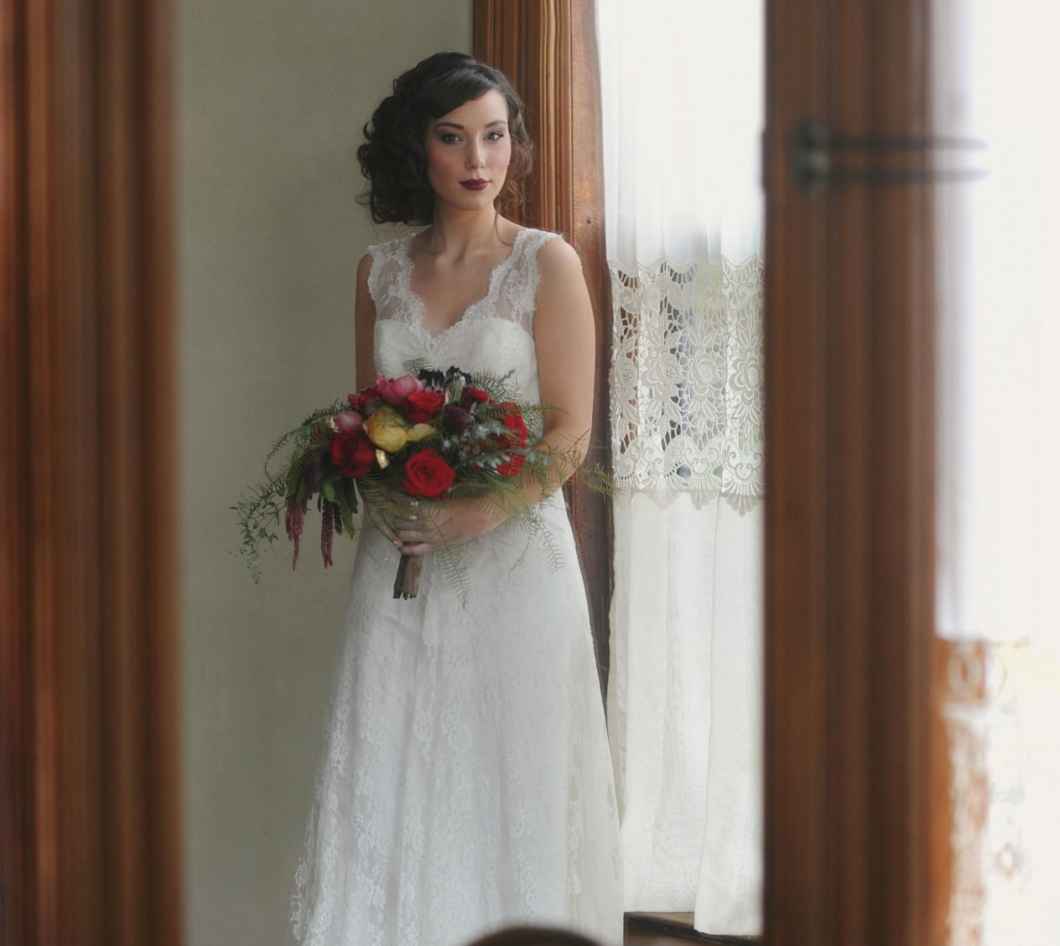 THE DRESS
In this particular venue, an ivory, lace dress was required. The Casablanca (1816) delicate beaded lace gown is stunning with its A-line silhouette and V-neckline and inverted waistline. The semi-cathedral lace train takes your breath away.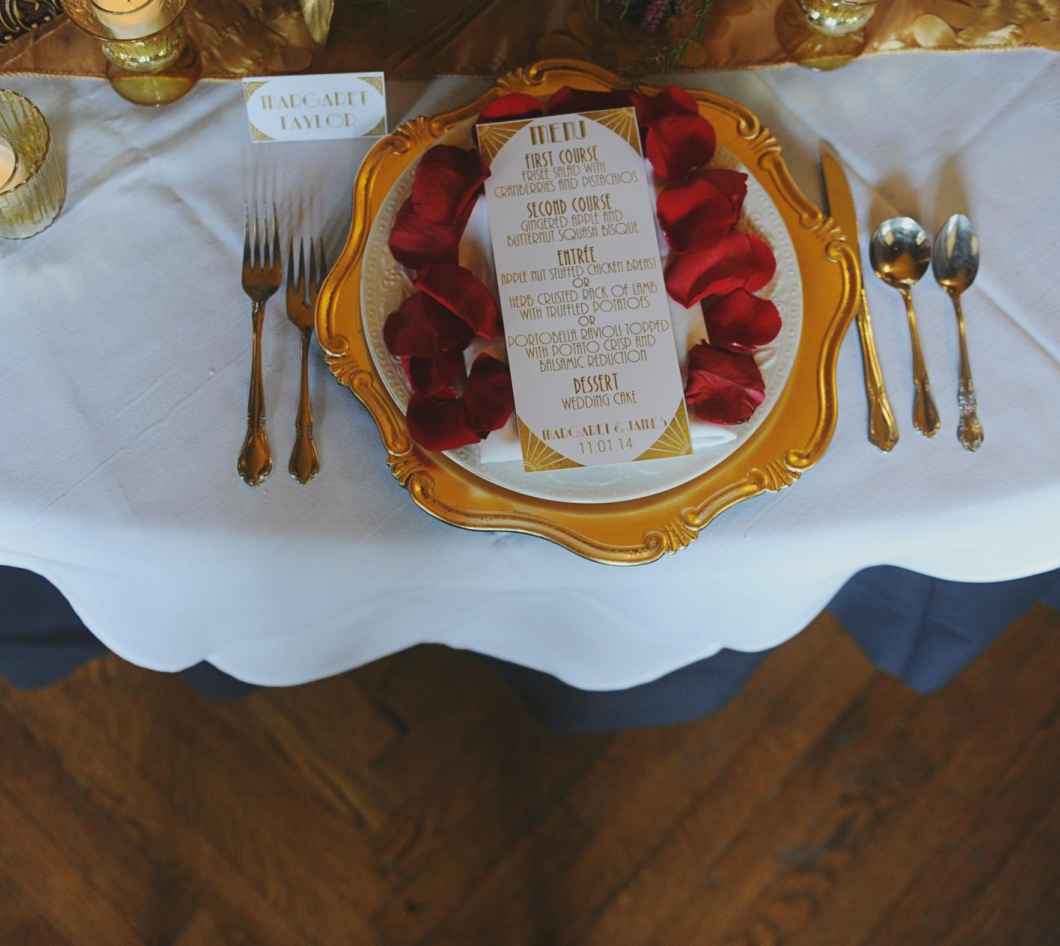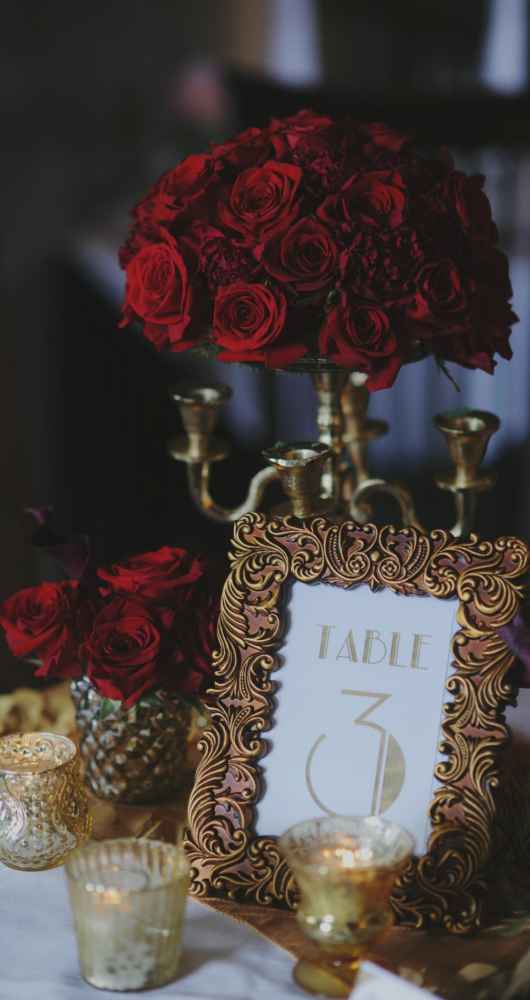 The tablescape
Gold, gold and more gold would describe the tablescape. Planners used stately candelabras, gold chargers, gold vintage mercury glass candles, and gold chiffon and satin chair covers adorned with a vintage brooch.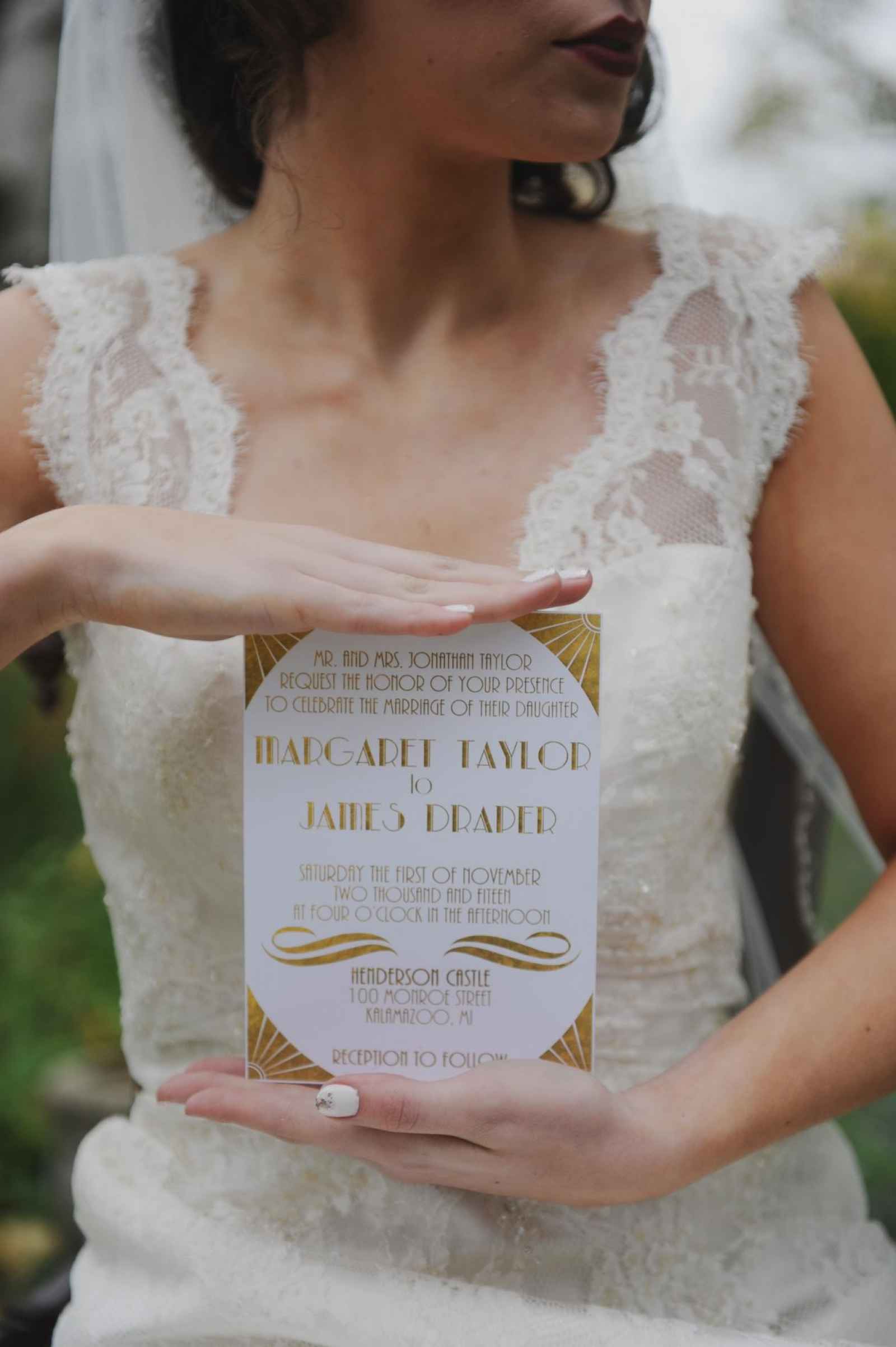 paper products
The designer chose a 1920's look for the invitations and menu cards, paying homage to the art deco style of the era. Gold leaf lettering achieved an ornate, almost extravagant look. Think jazz, flappers and one big party!
The cake
The inverted ruffle design of the cake paired well with the lace dress and the vintage surroundings.