You may recognize this stunning bride from the hit HGTV series, Good Bones, a show in which the talented Mina Starsiak (now Starsiak Hawk!) and her mother, Karen, are single-handedly breathing new life into homes across their beloved hometown of Indianapolis. Blending creativity, brains and brawn, their impressive rehabbed properties are true hallmarks of their work.
Being fans of the show ourselves, we were giddy with excitement to learn Mina recently got married and we were not surprised to see her wedding was just as gorgeous as one of her stunning remodels! As if planning a wedding wasn't challenging enough, Mina was able to momentarily trade in her tank top and tool belt for a stunning gown and heels, balance filming and plan one of the most important events in her life—marrying her love, Stephen Hawk. And she seems to have handled it all with as much ease and humor as she does her hands-on profession and reality TV stardom.
As the best guide for the Midwest bride, we thought this was an extra special opportunity to give our readers a glimpse into this Hoosier's head-turning, Midwest nuptials. Read on for more inside details on Mina's gorgeously timeless wedding and her inspirational photos!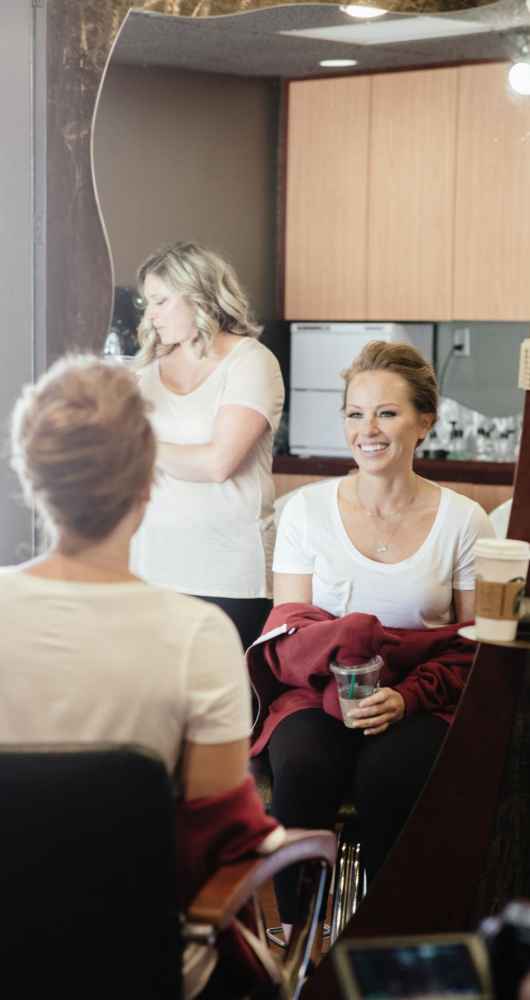 How did you and your husband meet?
"A mutual friend introduced us is the story he tells. I say I picked him out on Facebook."
How did he propose?
"He sent me on a giant scavenger hunt around the city to all the places we had been on dates, and it ended with me finding him on the 50-yard line of the Colts training camp field. I'm a huge Colts fan!"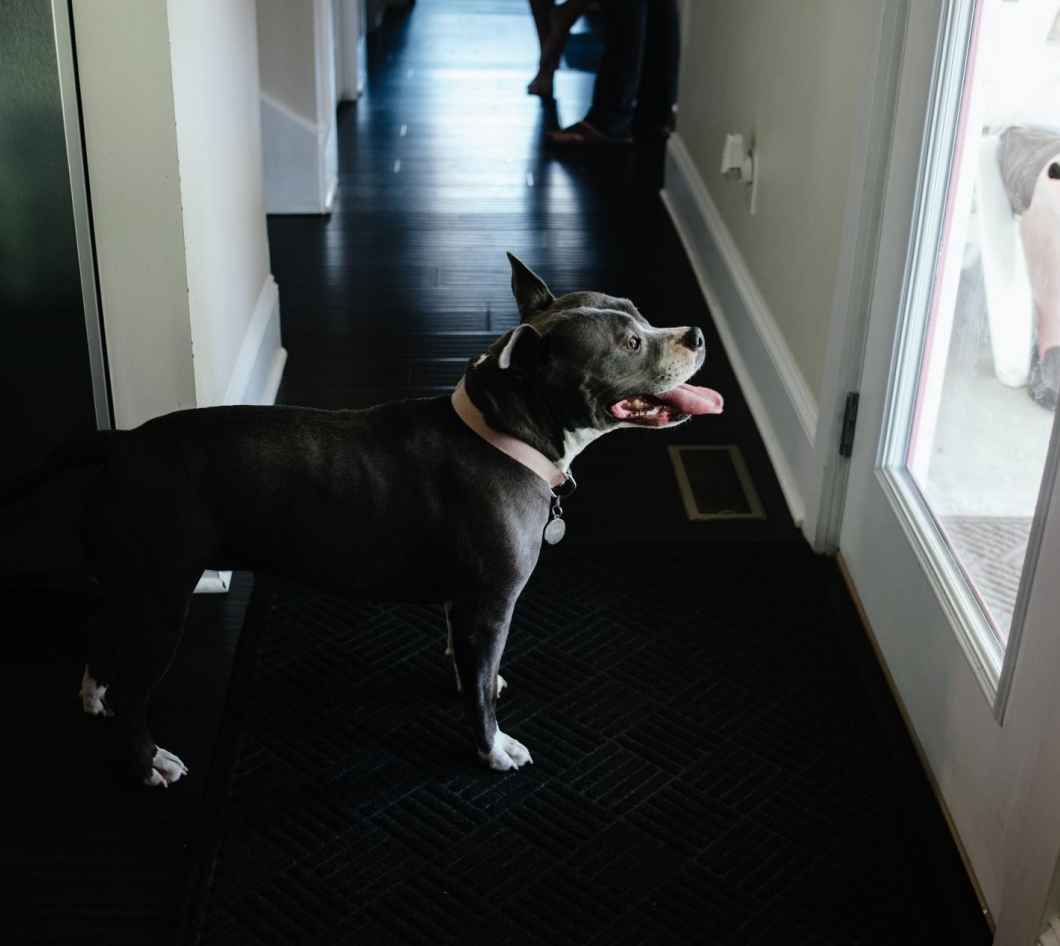 So you just got engaged, how did you begin the planning process?
"I just jumped in head first. I was starting filming in a few months so had to get it all done before then."
Did you already know what you wanted in your wedding?
"I had an idea...all light colors (blush, champagne, gold and silver) with the guys in simple black tuxedos…very simple and classic. My venue was so beautiful it didn't need a ton."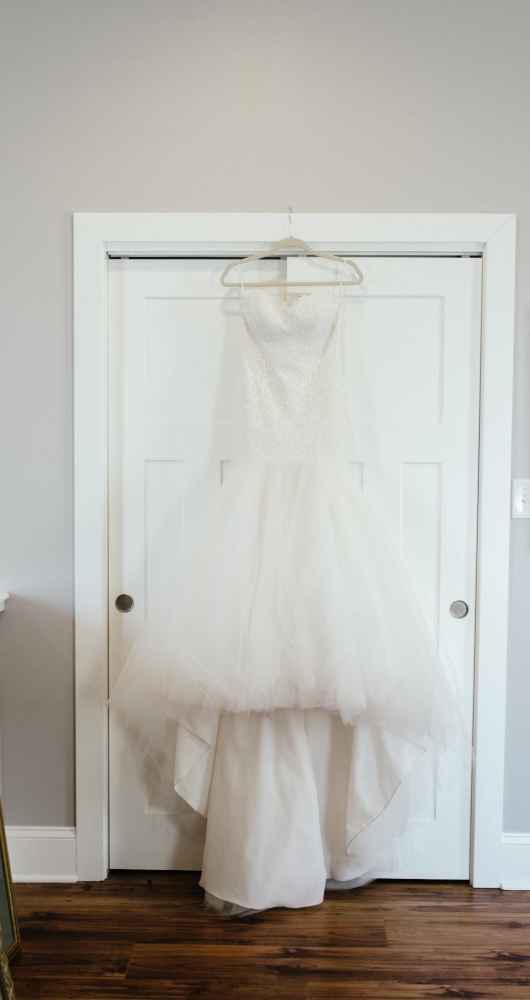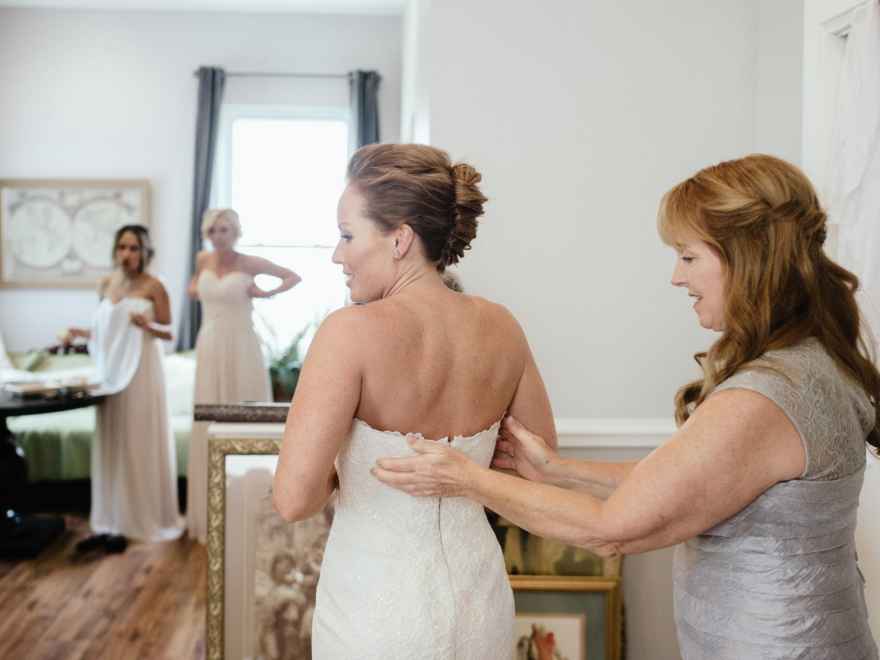 What inspired you?
"I think I looked at Pinterest a lot to find pictures of the ideas that existed in my mind because I suck at explaining things with just words."
What planning resources did you use?
"My sweet friend, Emily, made me a three ring binder (lol)."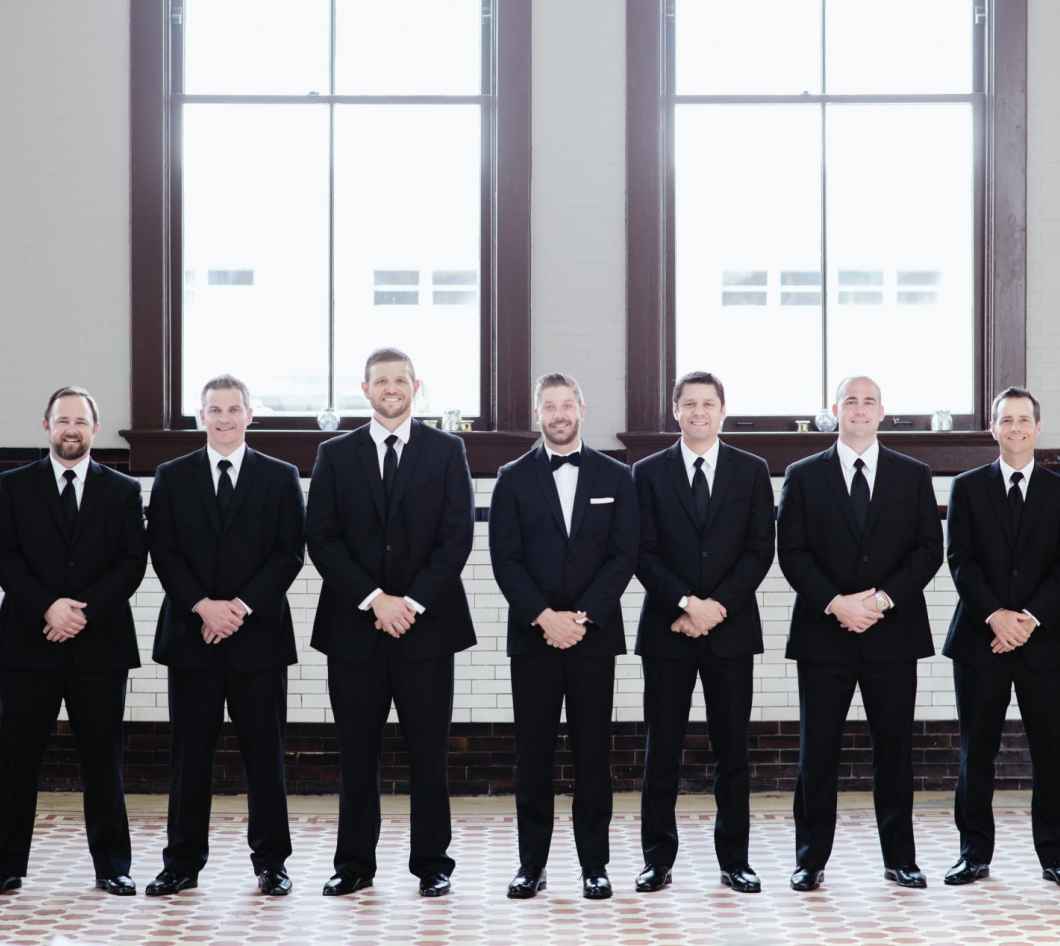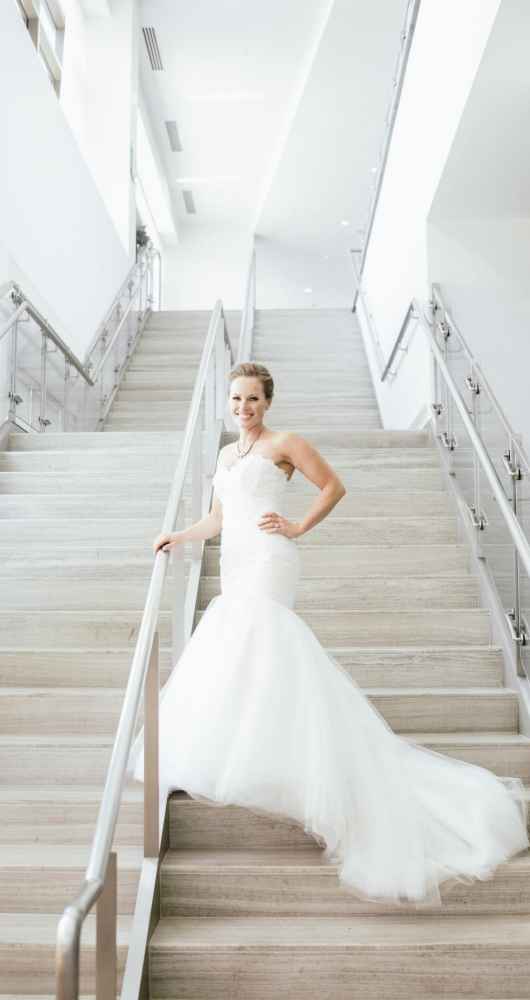 Why did you choose your venue?
"My husband learned of the venue when he was looking for a place for my surprise 30th. We didn't use if for that because it was too large, but when he mentioned it for the wedding and we went and looked at it, I didn't even need to see anything else. It was perfect!"
Why Did you choose the vendors you did?
"Jacquie's Gourmet Catering was referred to us by 1899. We met with them and did a tasting and were super happy, so we didn't keep looking. Our DJ was a referral from our photographer, and when we met with him, he and my husband (who is the music guy) just clicked. Mr. Kinetik is his DJ name."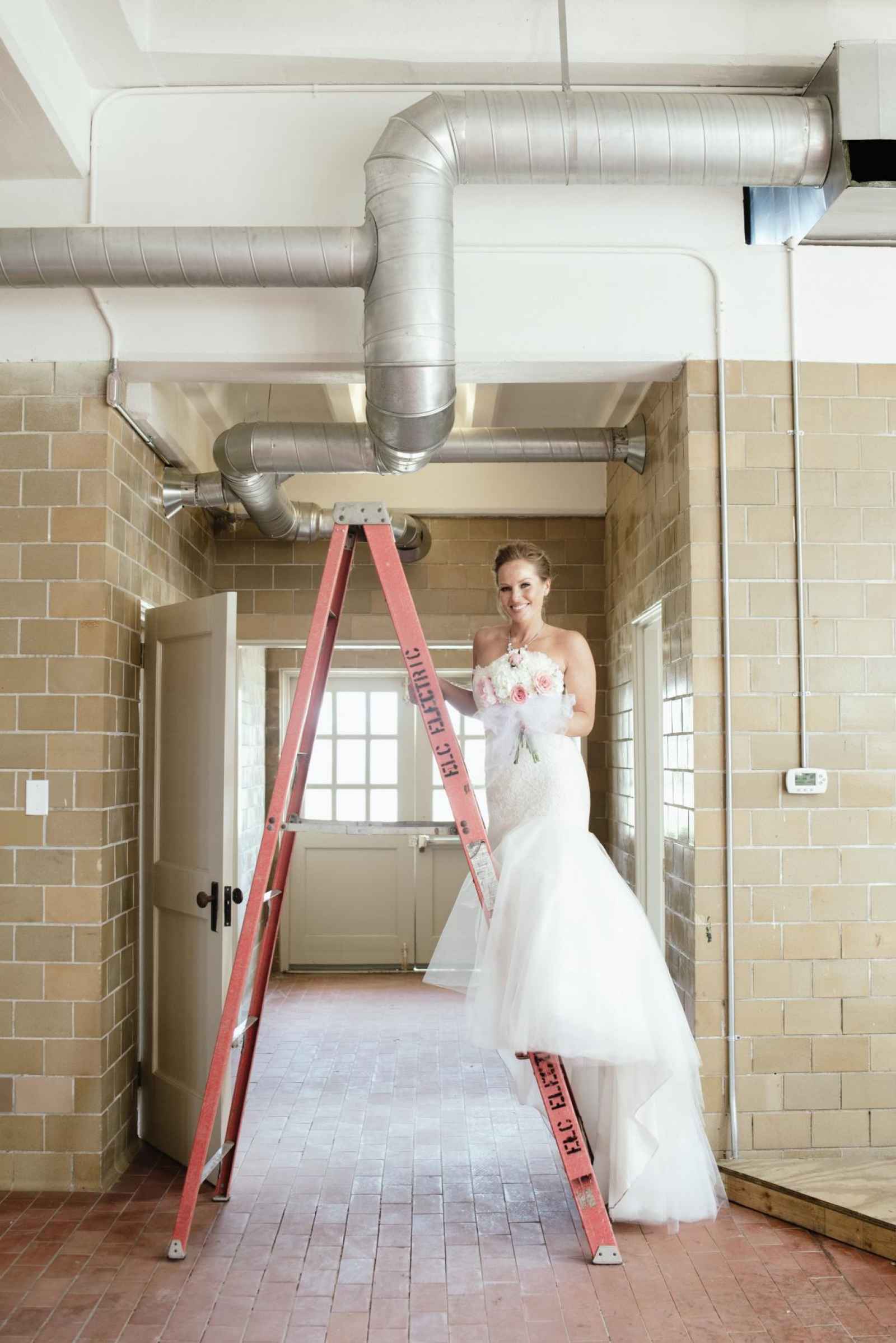 What made you choose your color scheme?
"I wanted something timeless and soft."
Let's talk about that dress! Did you know what you were looking for or did you have to try on a bunch of different styles before you found "the one"?
"My sweet, amazing friend, Adrienne Love, owns The Wedding Studio and she was my go-to. Literally, as soon as I walked in, the dress on the mannequin was perfect! Turns out that the dress on the mannequin was the same dress that she wore in her wedding the year before (before we were besties). It is the most amazing Romona Keveza gown. I'm a fairly low-maintenance girl, so instead of buying brand new, I just altered her dress a bit, and it fit perfectly.I then had a custom veil made! Always gotta be thinking budget!"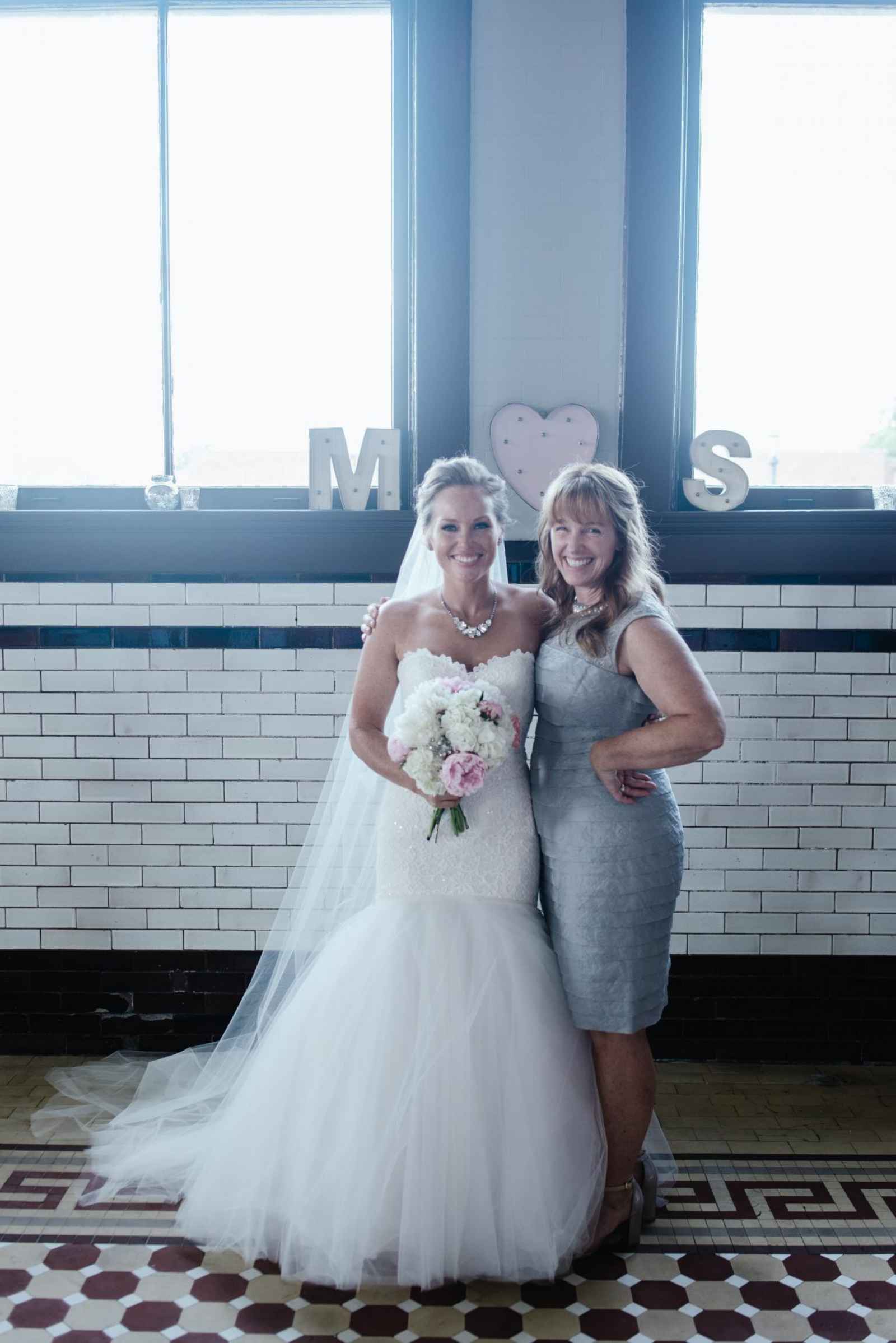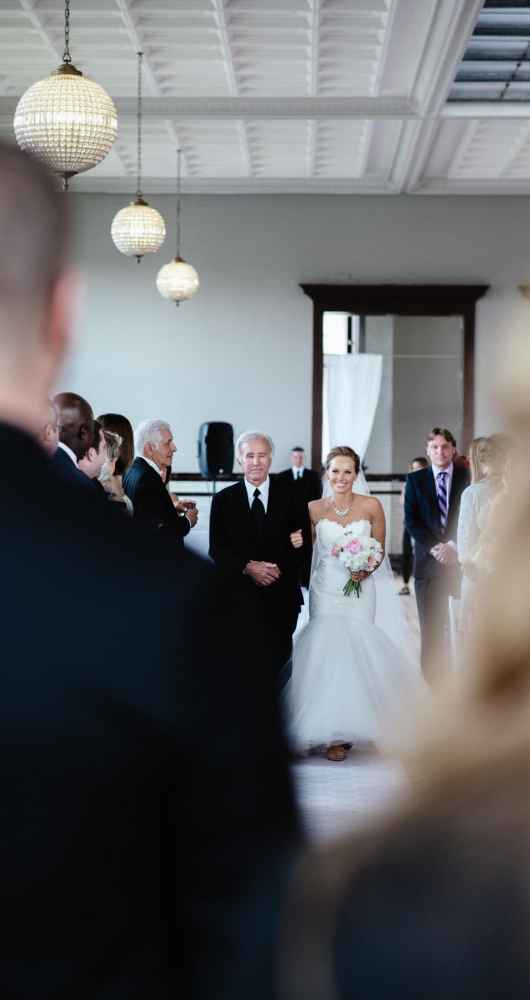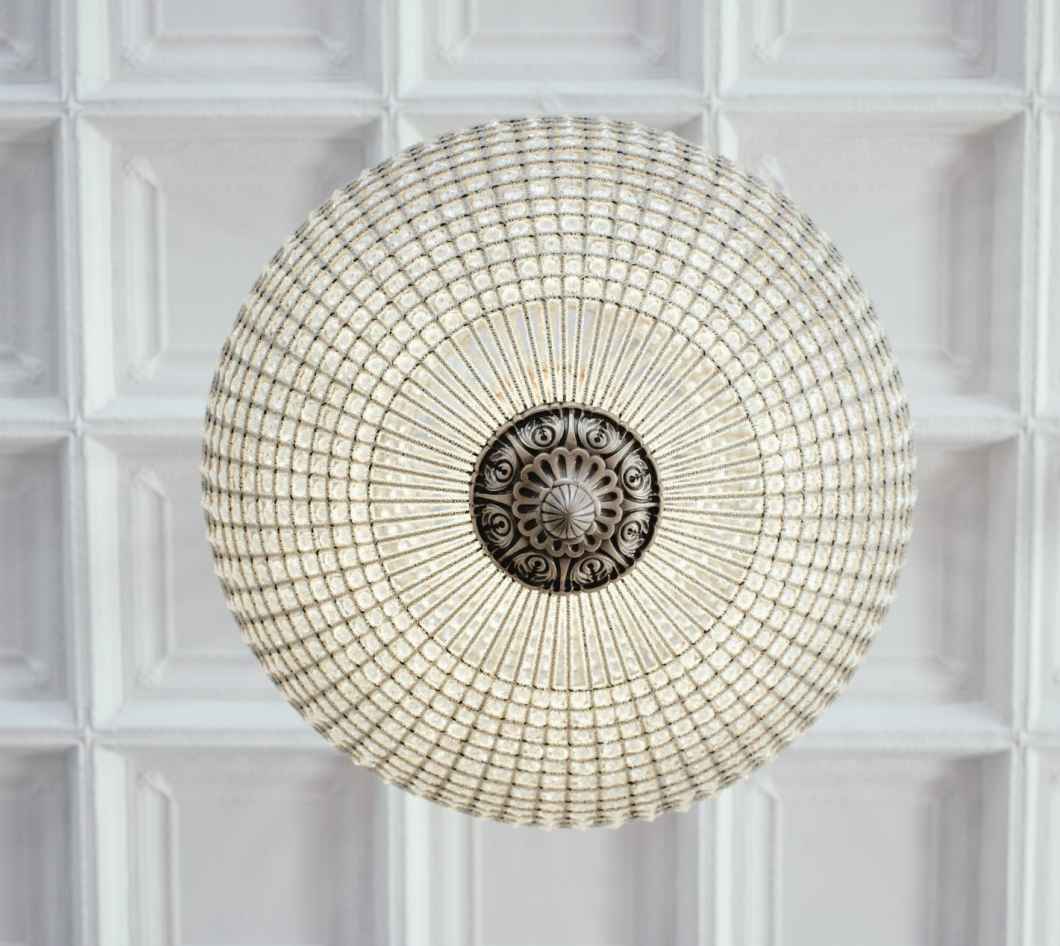 What challenges or frustrations did you experience throughout the wedding process?
"It was honestly pretty seamless. The hardest part was that I started filming during the whole process, and that was hard to balance at times. The week before, I actually cut my chest with a piece of siding and had to put makeup on it the day of the wedding."
Tell us about the special or unique touches throughout the wedding. What made it special to you?
"Everything just looked magical, and all our family and friends were there. Instead of cake, we did 400 Long's donuts. We didn't have a sit-down dinner, we had yummy stations with Chicago-style hot dogs, sliders, mac 'n cheese and tacos."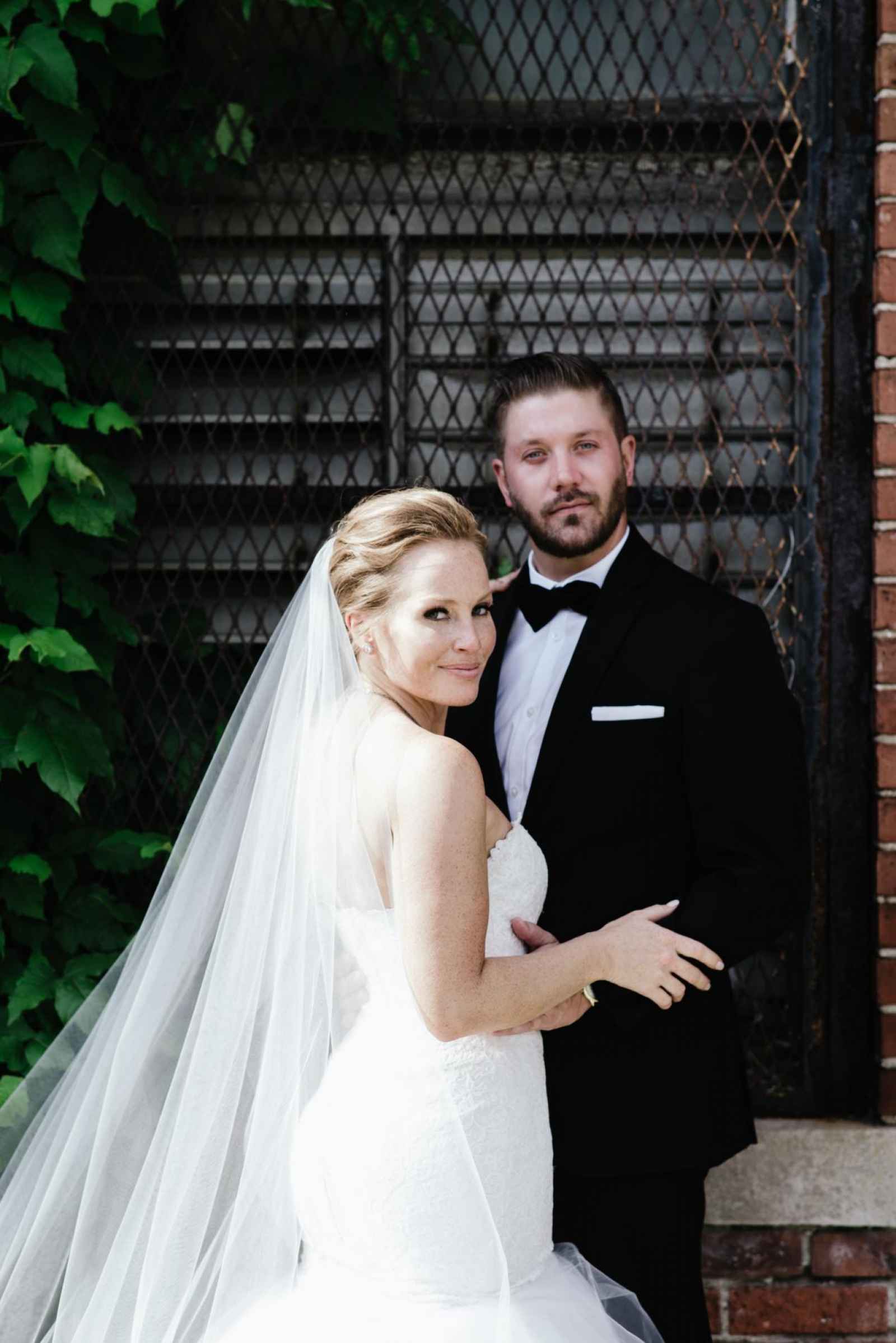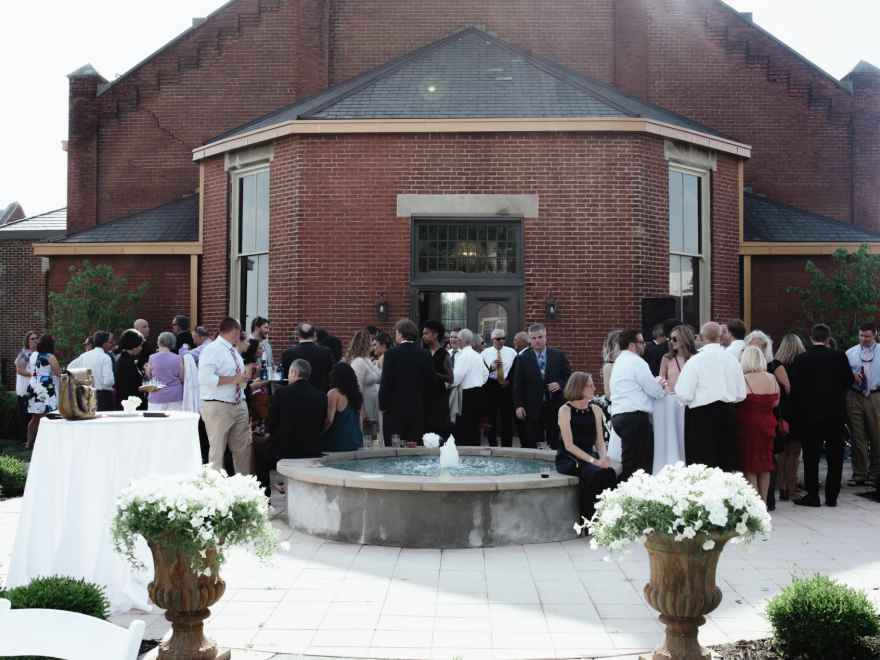 What kinds of things did you do yourself? For example, did you do any crafts or take on any projects for the wedding?
"We pulled together the centerpieces (which my wedding planner that we hired later added some amazing stuff to) and made the bridesmaids' bouquets out of fake white roses and hydrangeas. I found an amazing tulle skirt for our circular donut table on Etsy."
What flowers were used in your bouquets and centerpieces?
"The bridesmaids' bouquets we made and were fake. My bouquet and the table flowers were just wholesale that my planner pulled together."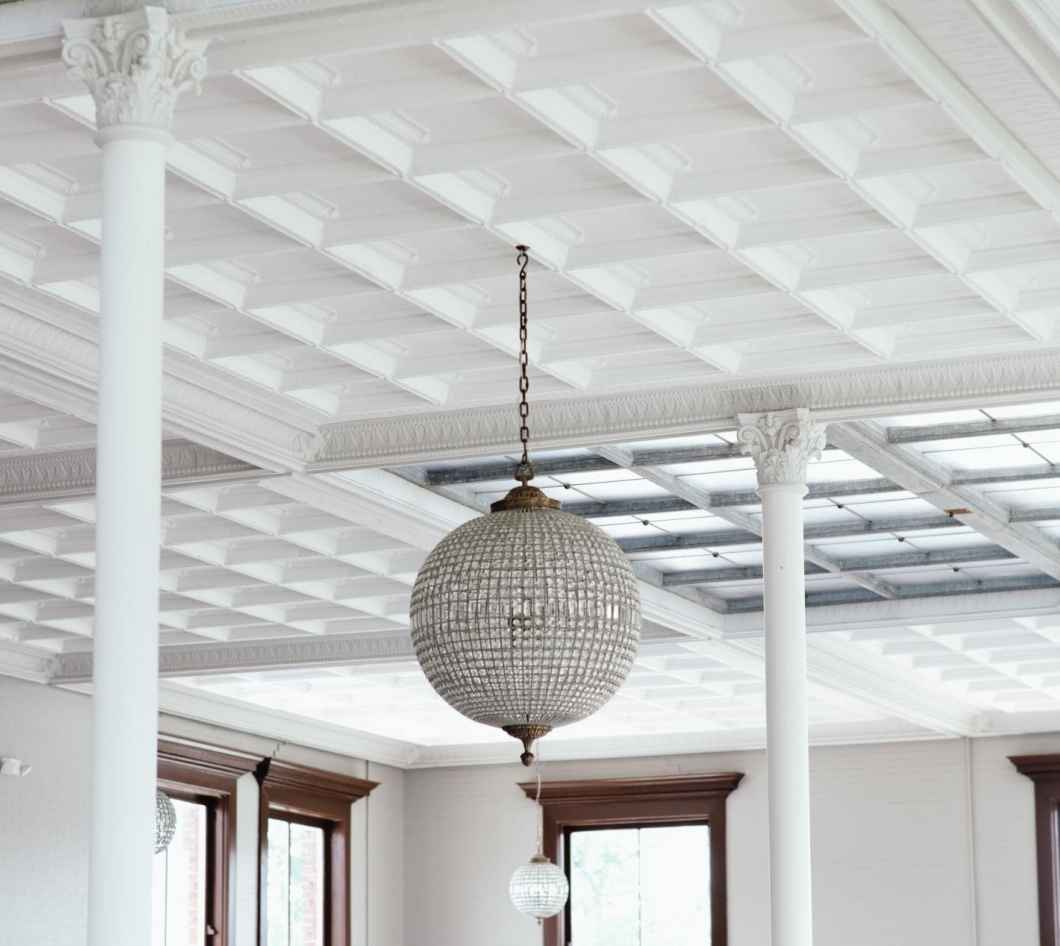 Now that you've planned and had a wedding, what advice would you give to other brides?
"Nothing is that deep. It's all just for one day. So don't freak out. Don't stress. Just enjoy it, and let your friends and family do the same. Also, do what YOU want, not what others want. We wanted fun food, not a sit-down dinner, and some of the older guests didn't dig it as much."
Did you have a wedding hashtag?
"#gohawkyourself (my new last name is Hawk)"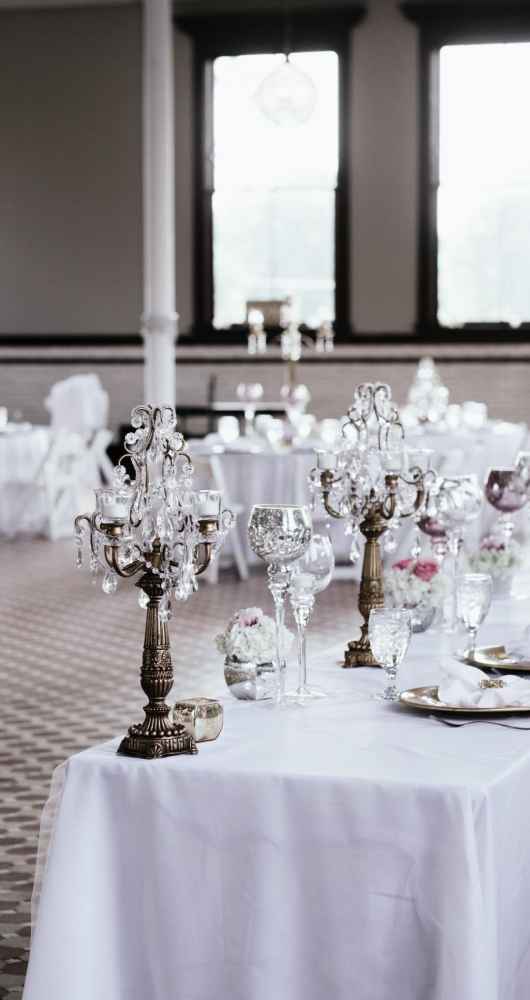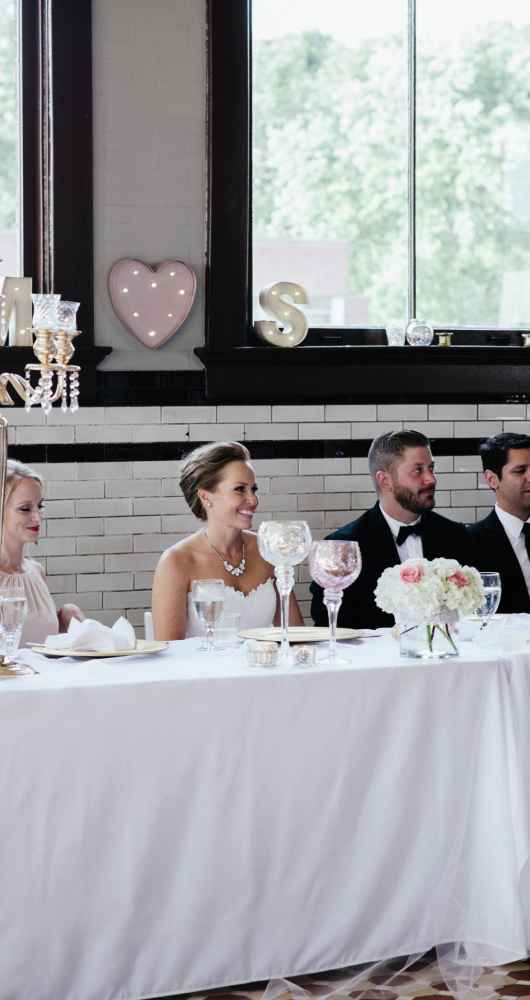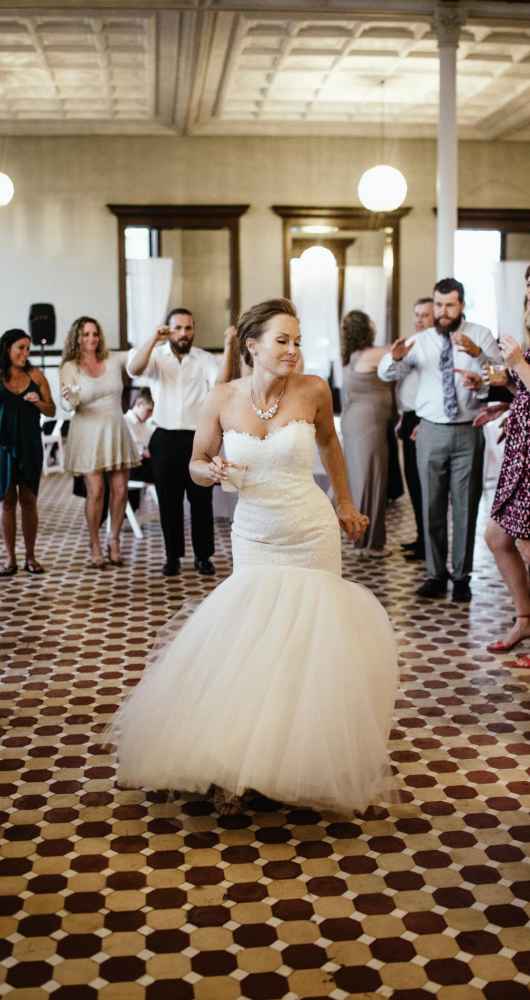 What are a few things your guests will remember about your wedding?
"The 400 Long's donuts in a giant pile."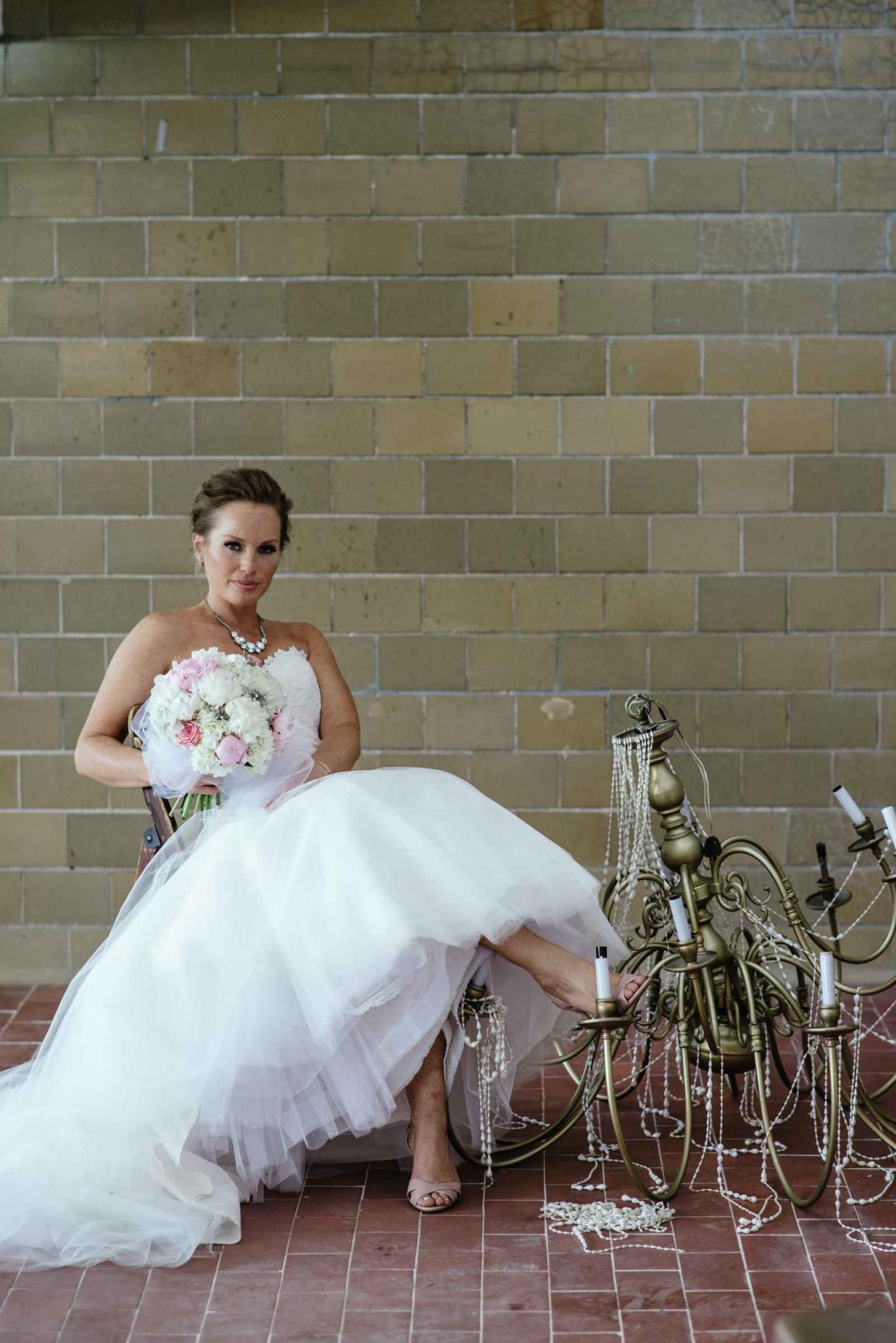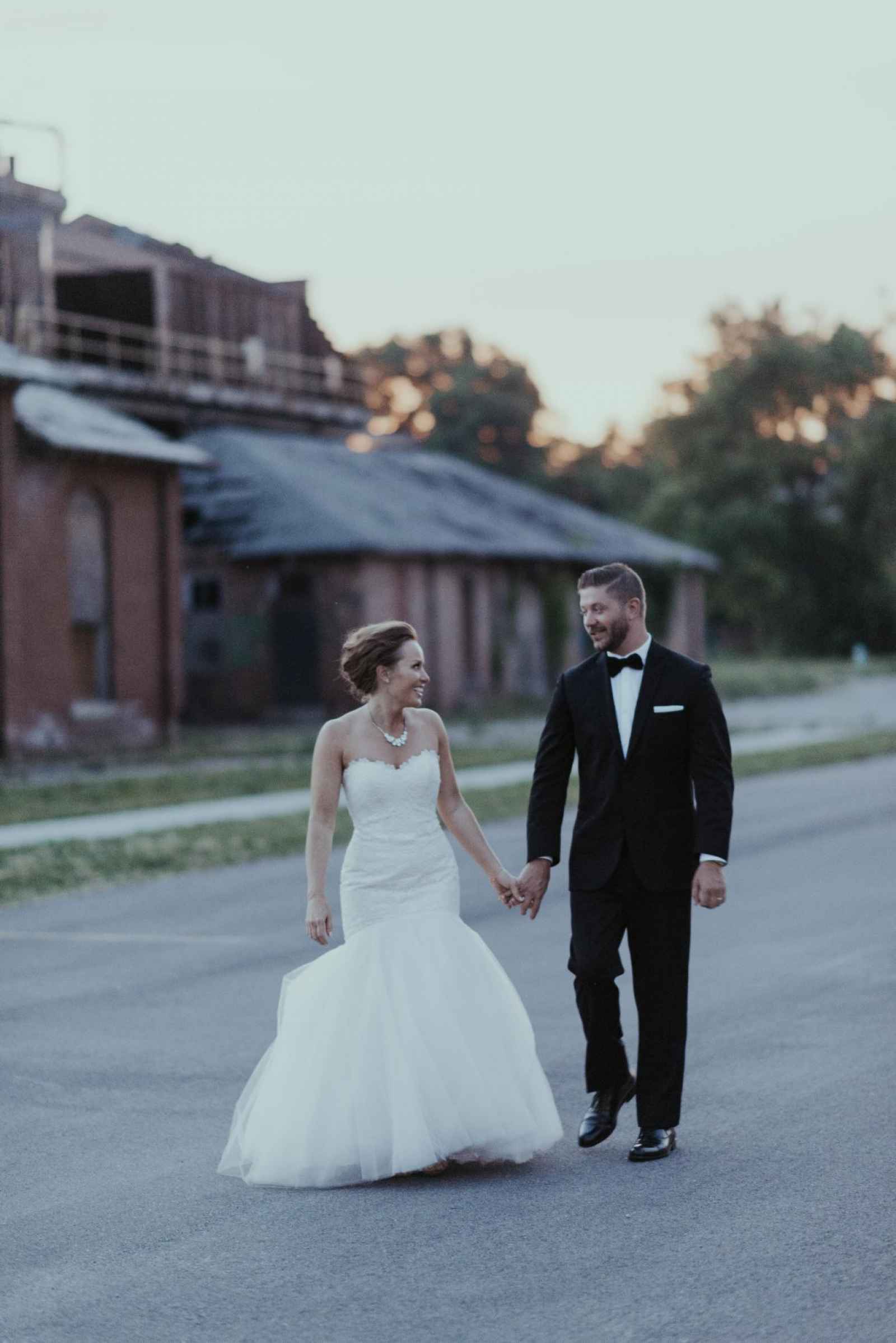 MINA AND STEVE from STEREOSCOPE FILMS on Vimeo.
are you a bride-to-be?
We'd love to plan with you on weddingday-online.com. Let's get started!
 
are you a wedding extraordinaire?
Join WeddingDay Magazine in inspiring brides by partnering with us! See how here.