a rustic twist to a classic wedding: A Real Wedding at St. Joe Farm
Betsy and Ryan Wilkinson met on OkCupid.com©. After chatting for a month, the two decided to meet in person, and it was evident at first sight that they shared something very special. The couple frequently took walks on Notre Dame's campus, but what started as a typical scenic walk, ended with the surprise of Betsy's life. As they made their way from the Grotto to the lake one memorable summer evening, Ryan proposed! While they had dated only six months, they planned on an engagement of a little over a year–enough time to plan the wedding of their dreams!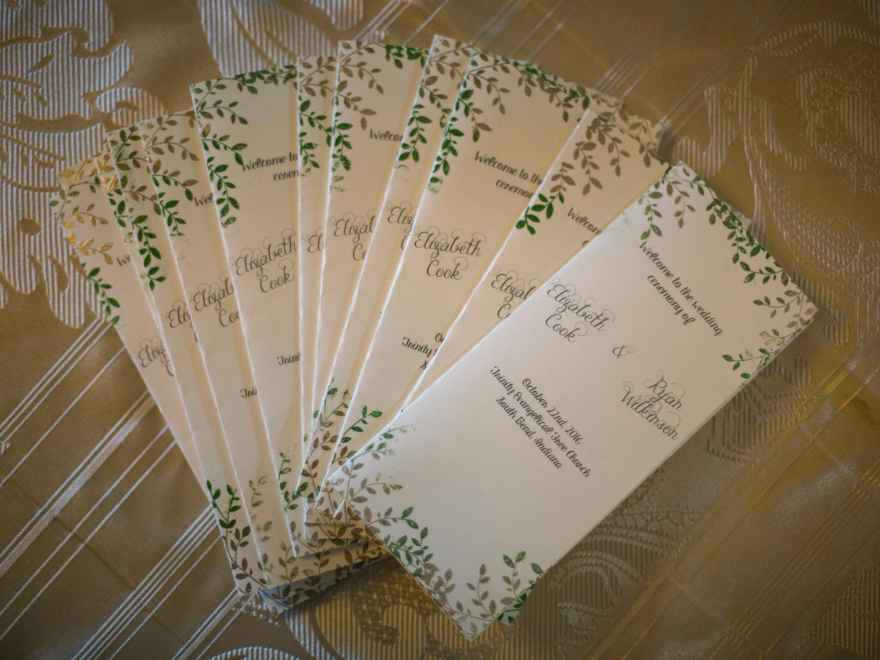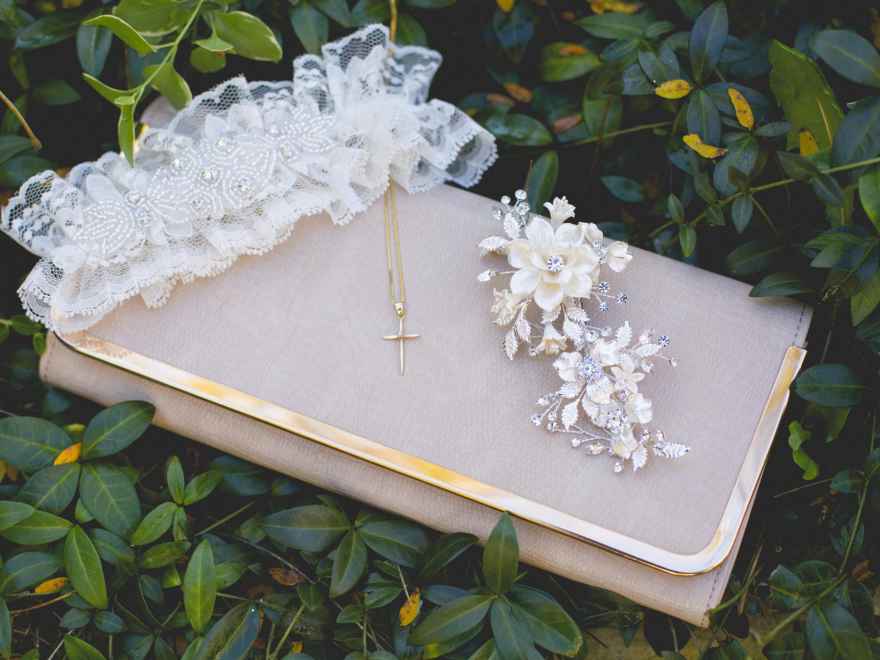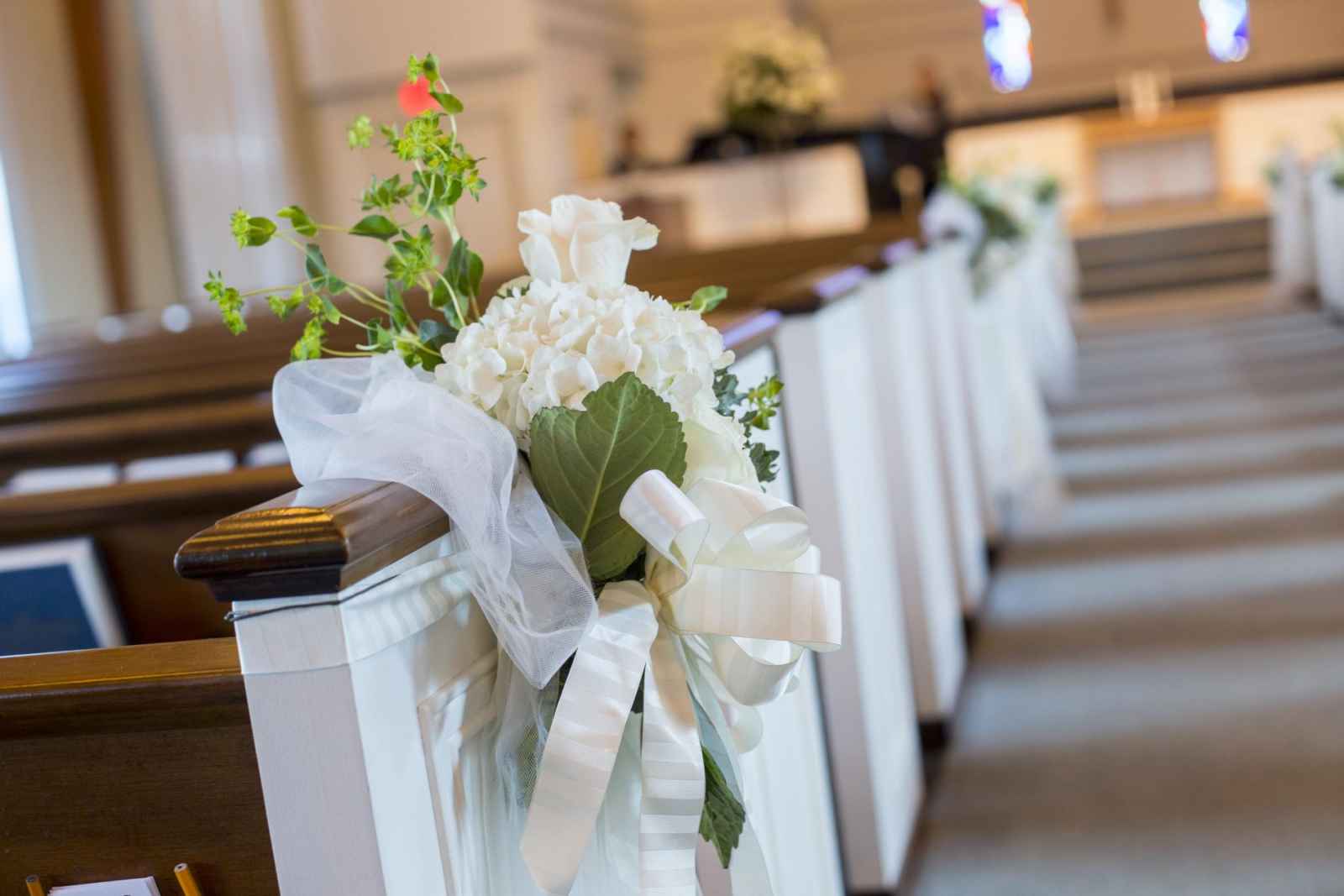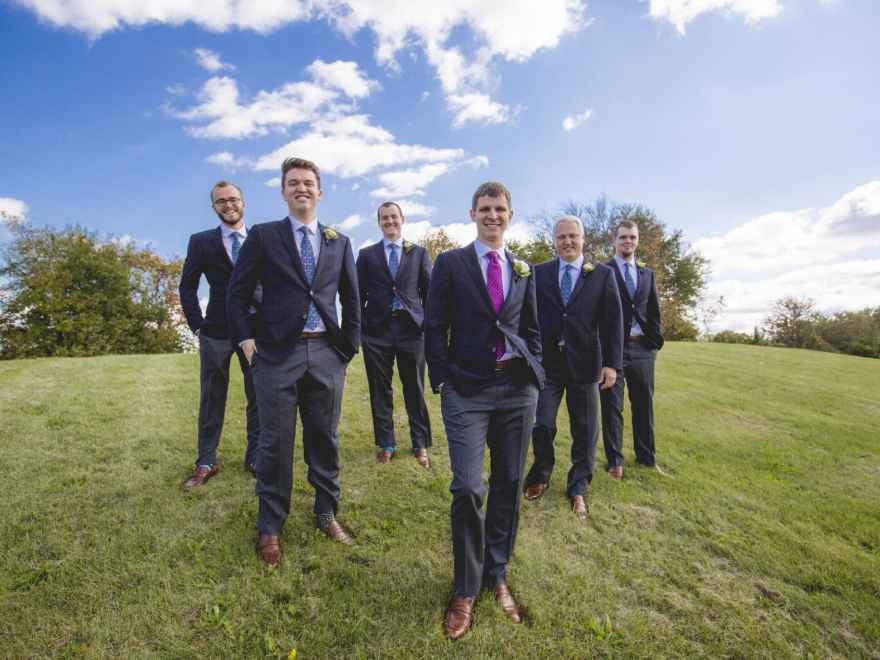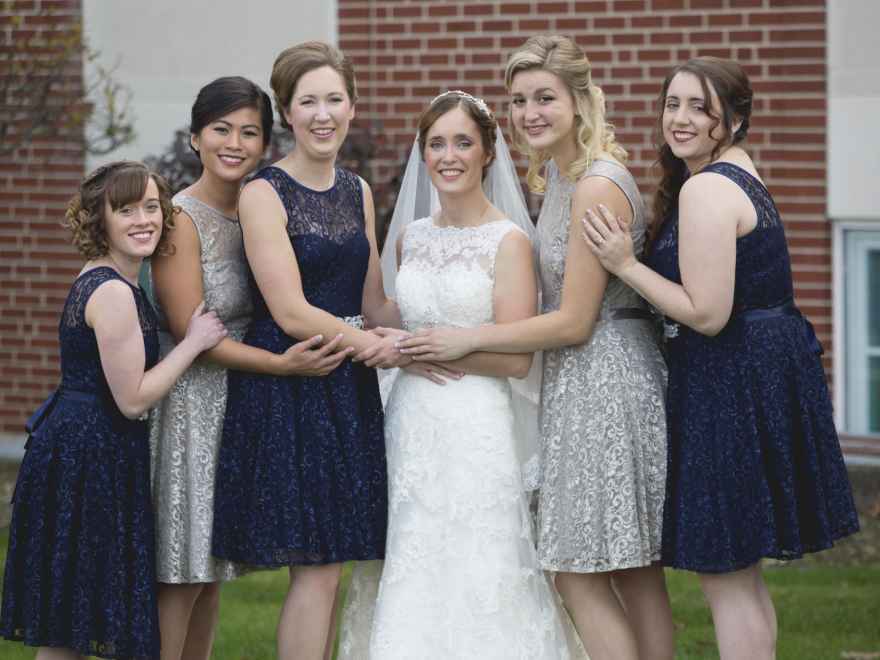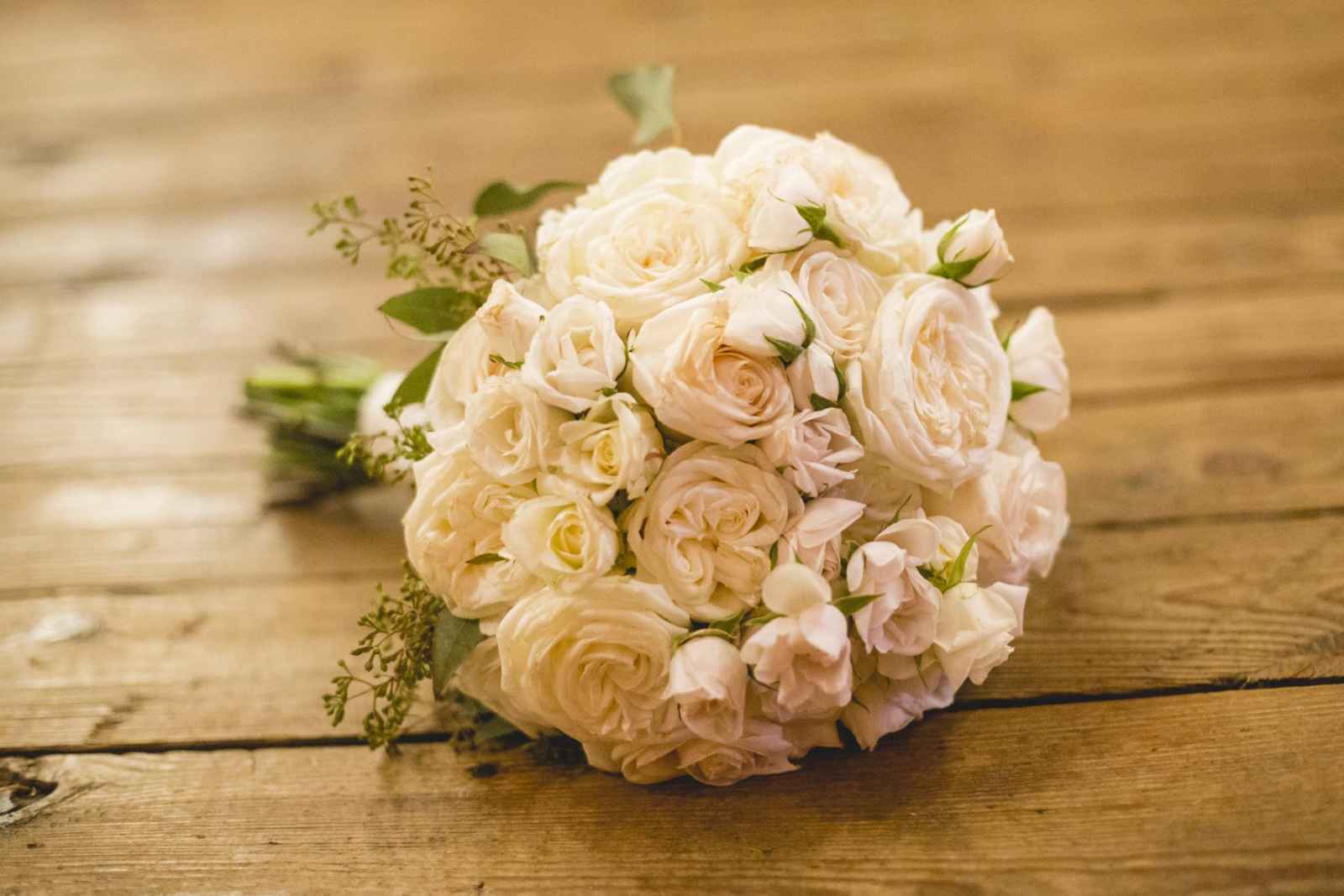 THE Planning
Once planning began, the couple focused on big items such as the ceremony and reception locations. The next items they checked off included searching for the wedding dress and settling on the overall look and colors. Although many pieces needed to come together, Betsy knew one thing–she wanted a wedding that would be both rustic and classic. To help keep them organized throughout the daunting process, they turned to event planner and florist, Jim Brubaker of Jim Brubaker Designs, Inc. Armed with twelve of his talented staff (yes, we said twelve!), Jim planned and created the captivating event.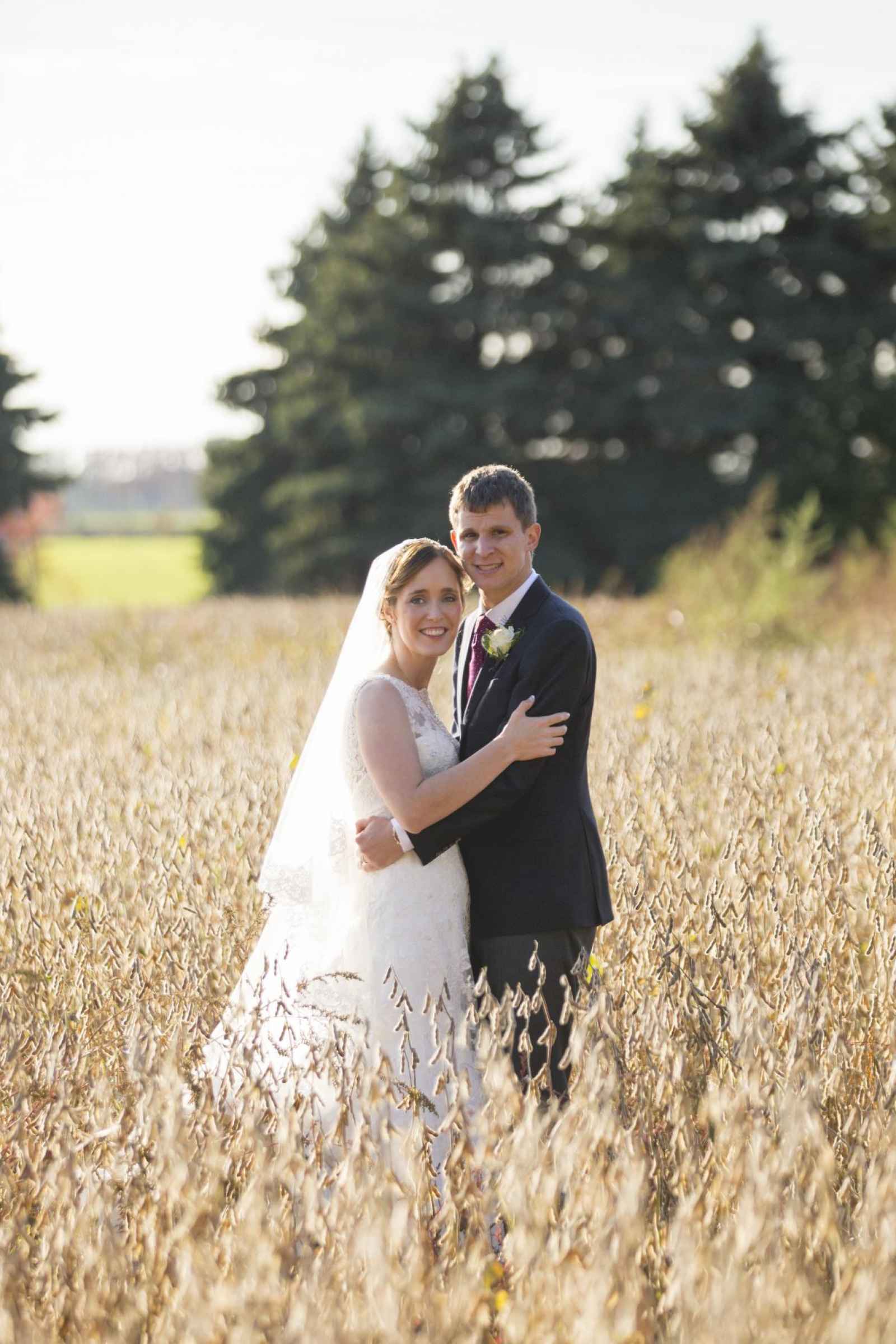 THE Dress
Sometimes good things do take a little longer to find. "It took me at least three to four months to find my wedding dress, and the search was worth it!" Betsy says. "I knew from the beginning that I wanted an A-line gown in ivory and lace and I wanted modesty." Although she tried out other styles to ensure she was on the right track, her final pick was the perfect combination of lace and sparkle. Betsy and her mother were able to find her beloved 
David Tutera gown at Simply Yours Bridal and Formalwear located in Granger, IN. "The gown is also called Anita Marie, which was my late grandmother's name," Betsy says. "Once that was discovered, it made the dress so much more meaningful knowing that part of her was there with me in my wedding planning process."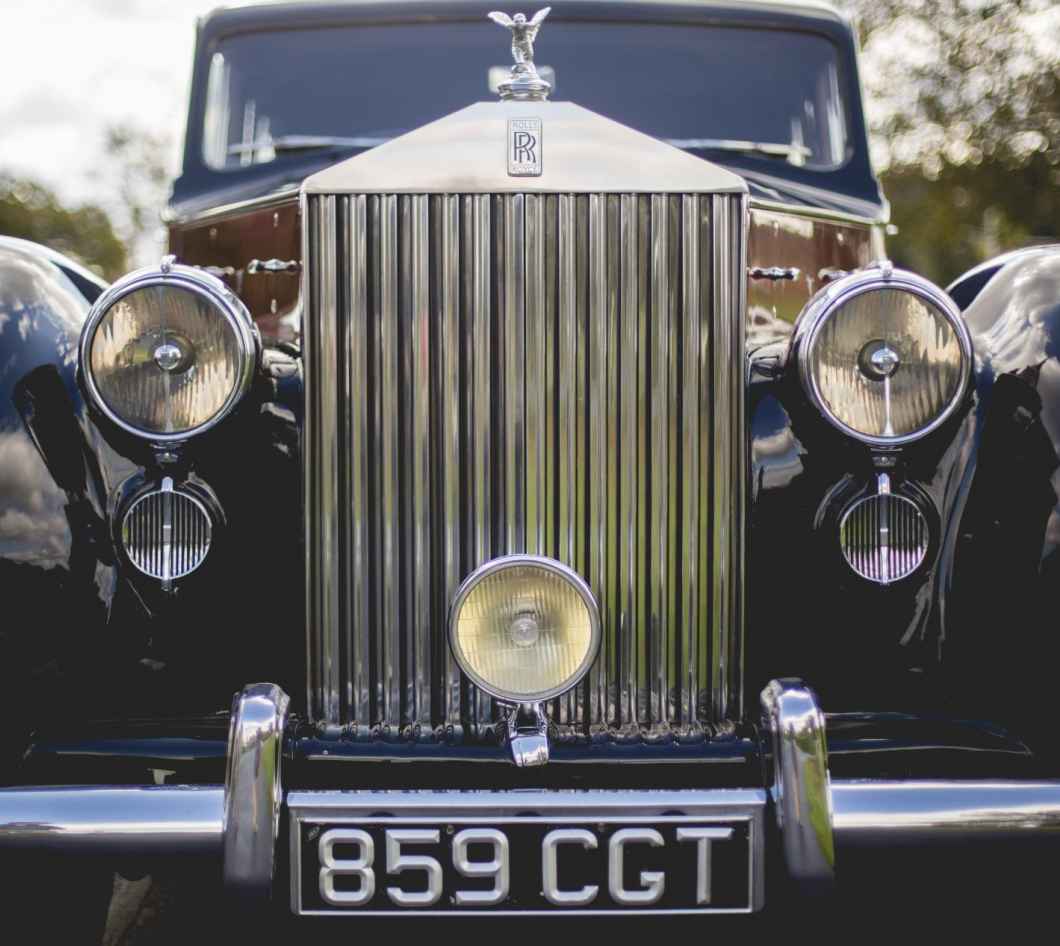 Riding in Style
Ryan's father, Jay Wilkinson, was able to secure quite the ride for the couple on the their big day! Their transportation was a shiny and beautiful 1953 Rolls Royce Silver Wraith from Antique Limousine of Indianapolis.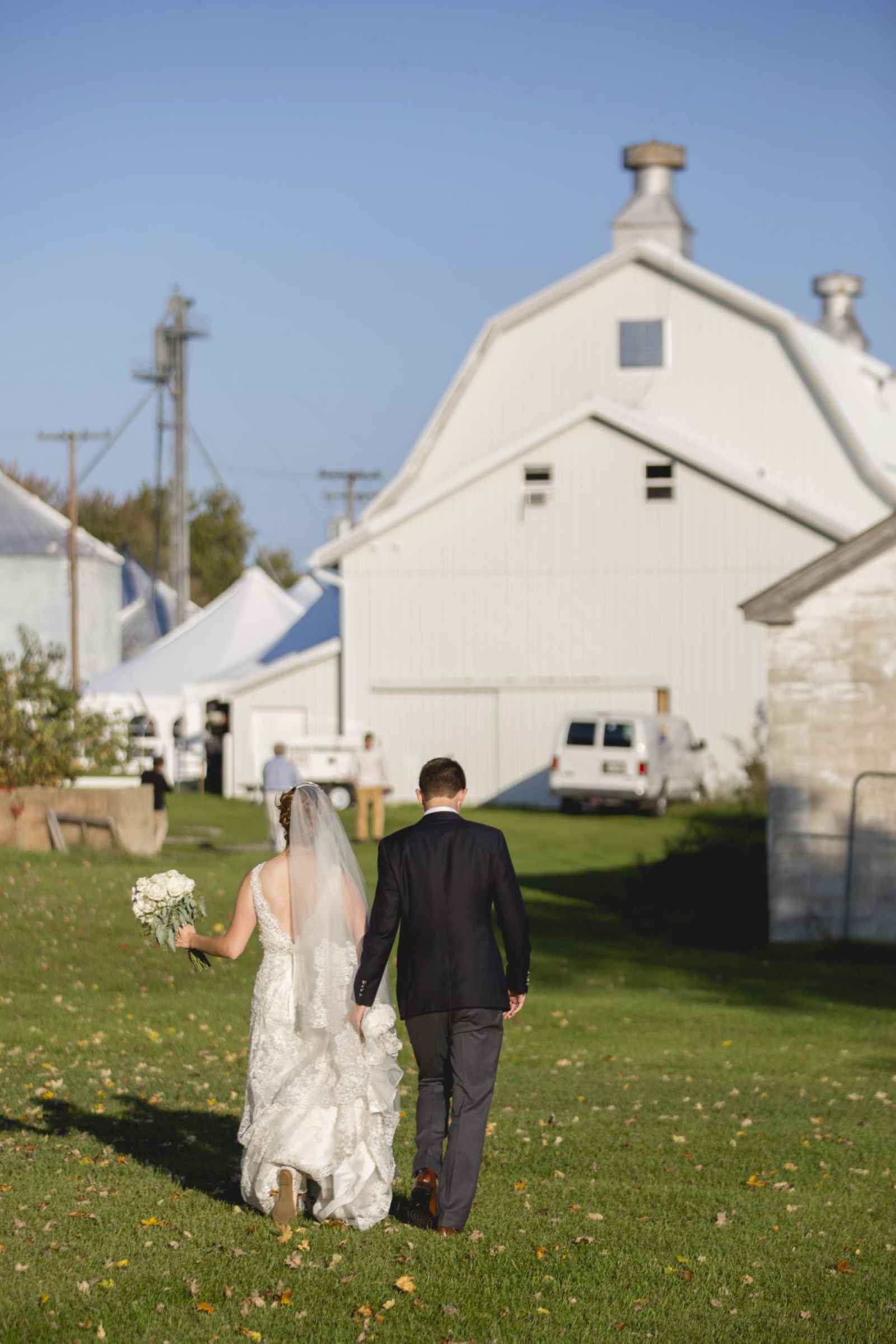 The Venue
Deciding on Trinity Evangelical Free church for the ceremony was an easy decision since Betsy's family used to attend church there. The fact it had a beautiful sanctuary as well, was an added benefit. It was Ryan's father and grandmother who mentioned St. Joe Farm to the couple as something to consider. Desiring a timeless fall wedding, they fell in love with the idea of a barn reception. They found that St. Joe Farms' old wood floors, vaulted ceiling and expansive space paired the rustic and classic ever so perfectly.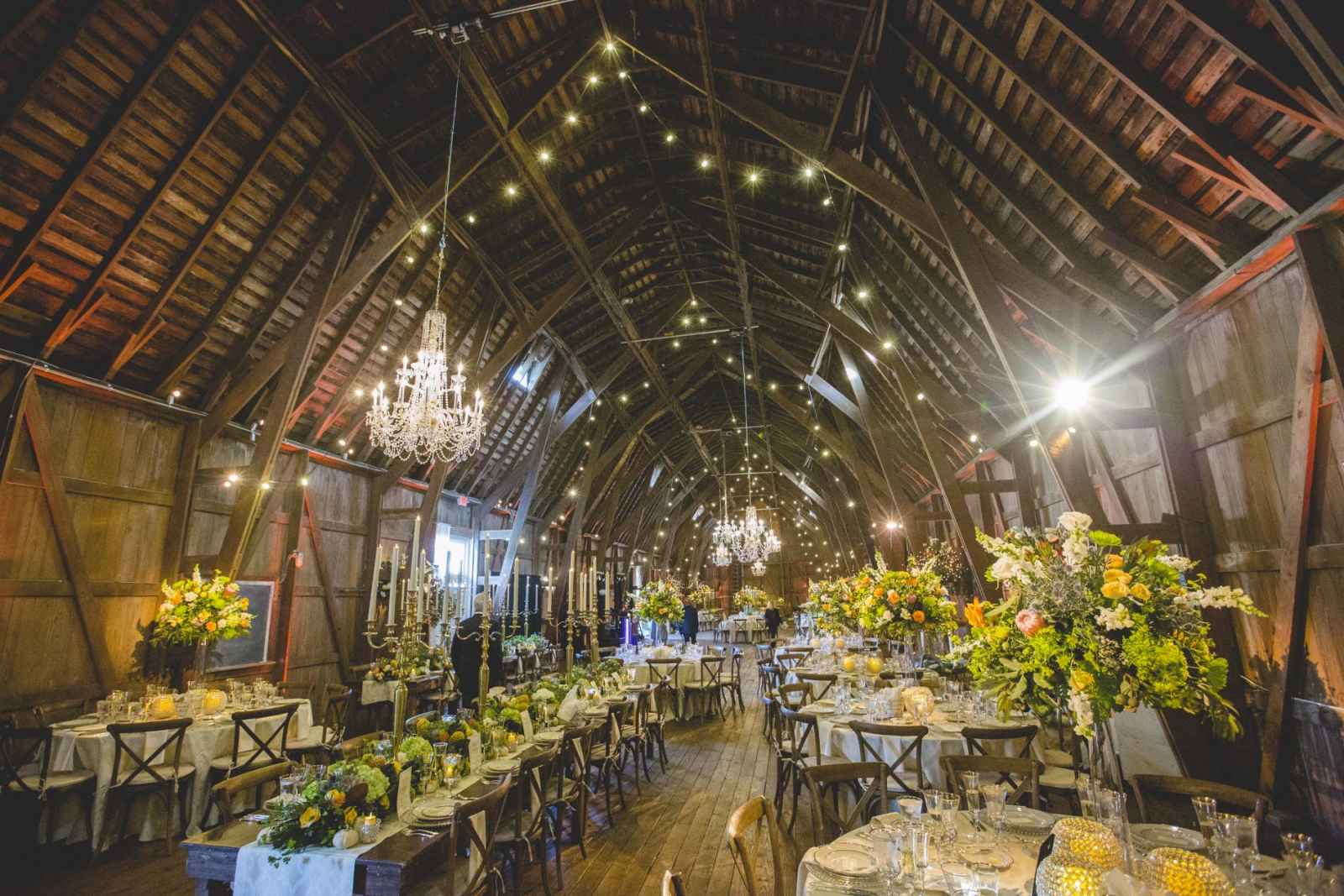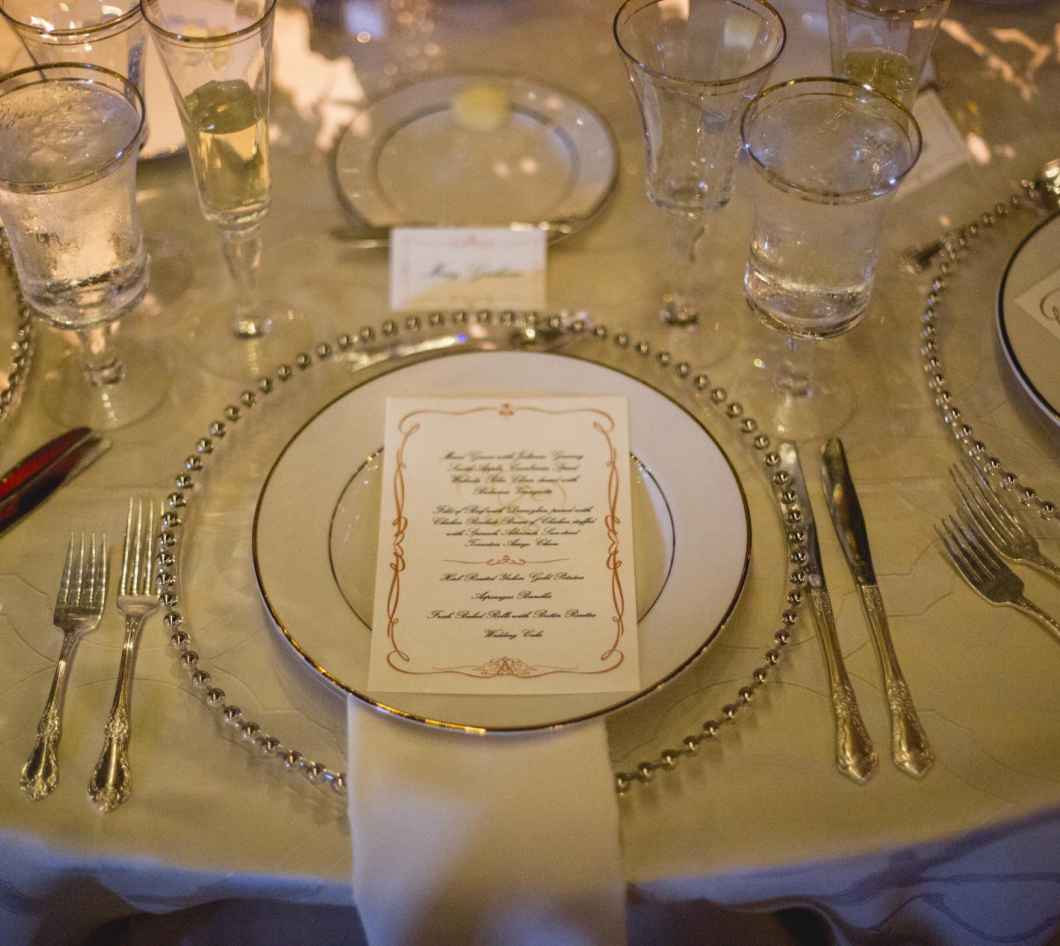 THE FLORAL
Betsy requested bright fall flowers for the bridesmaids' bouquets and something beautifully simple for her own. Jim created a hand-gathered bouquet using assorted ivory roses for Betsy and bouquets featuring a mix of fall flowers with roses, hydrangea and foliage for her attendants. The breathtaking presence of florals was unquestionable. Fifteen varieties of roses were featured in shades of ivory, soft peach, pinks, greens and oranges. Antique cabbage roses, Protea, pin cushions, white snaps, Hydrangeas in soft greens and ivory, purple thistle, magnolia foliage, pine cone ginger, green and white pumpkins, small gourds, flowering kale and cabbages rounded out the rest of the impressive list.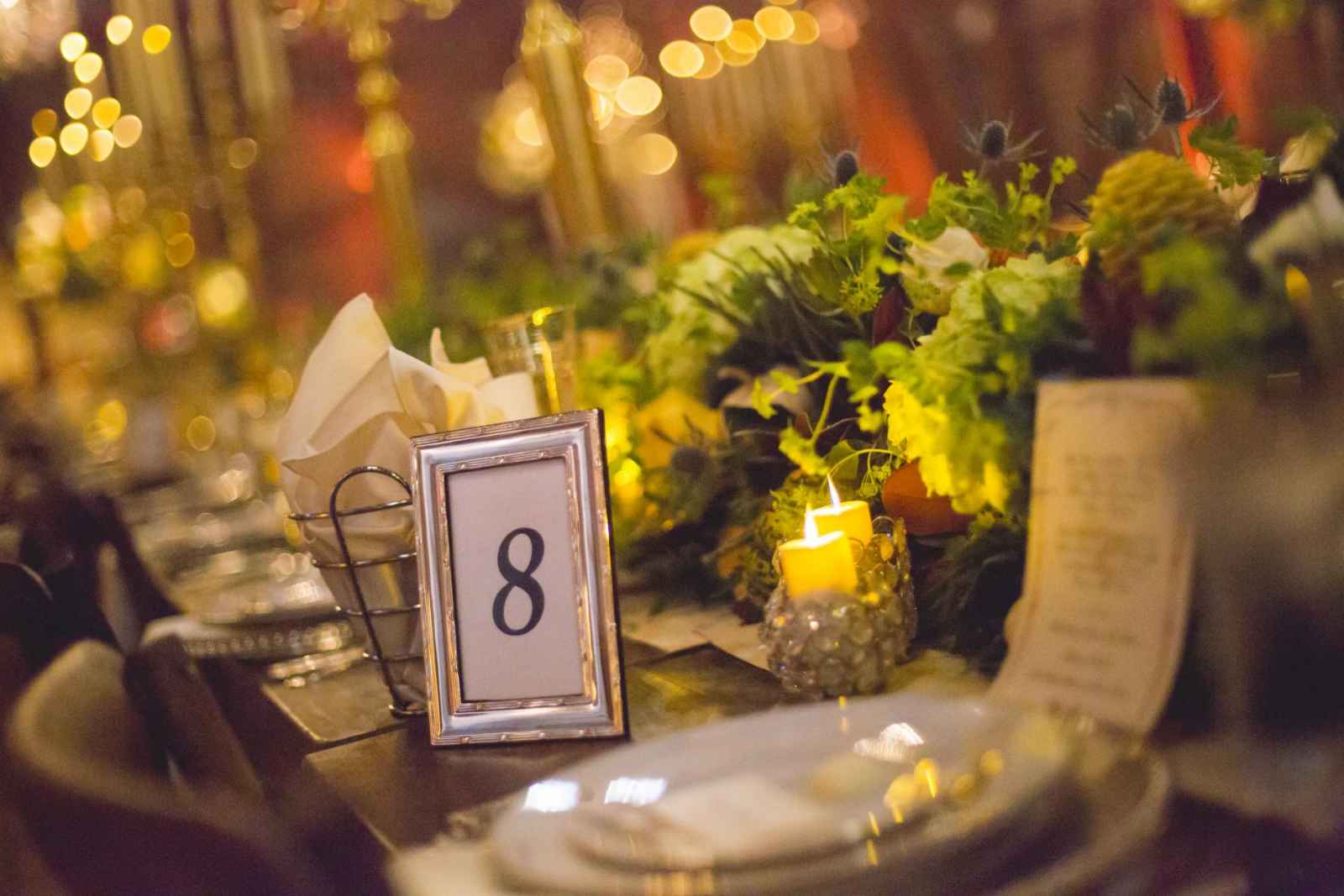 THE DÉCOR
Betsy decided on a mixed metal design to complement the silver and navy blue color combo she has always loved. From the large, eye-catching crystal chandeliers to the glowing candelabras, touches of silver and gold were used throughout the space. Burns Rent-Alls of Mishawaka provided elegant, linen-covered round tables, gold-rimmed glasses, chargers and stunning silver and gold flatware. Long harvest tables draped with lace runners added visual interest and featured abundant garlands of floral. The combination of these gorgeous details brought a classy air to the rustic setting.
Since real candles were not allowed in the historic barn, hundreds of battery-operated candles were used to create the same ambiance. Floral-topped posts, ornamental grasses and ivory pumpkins added softness and dimension.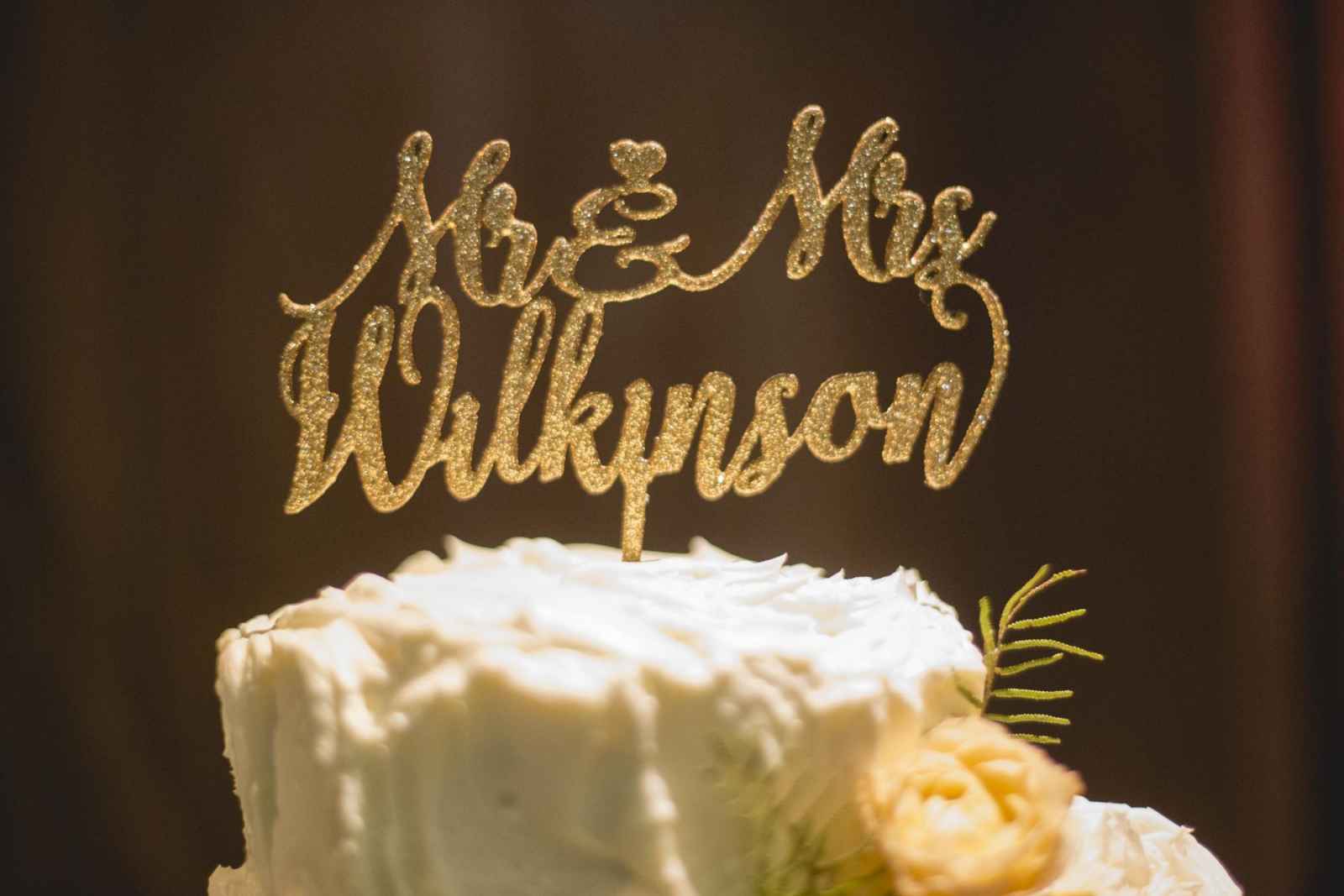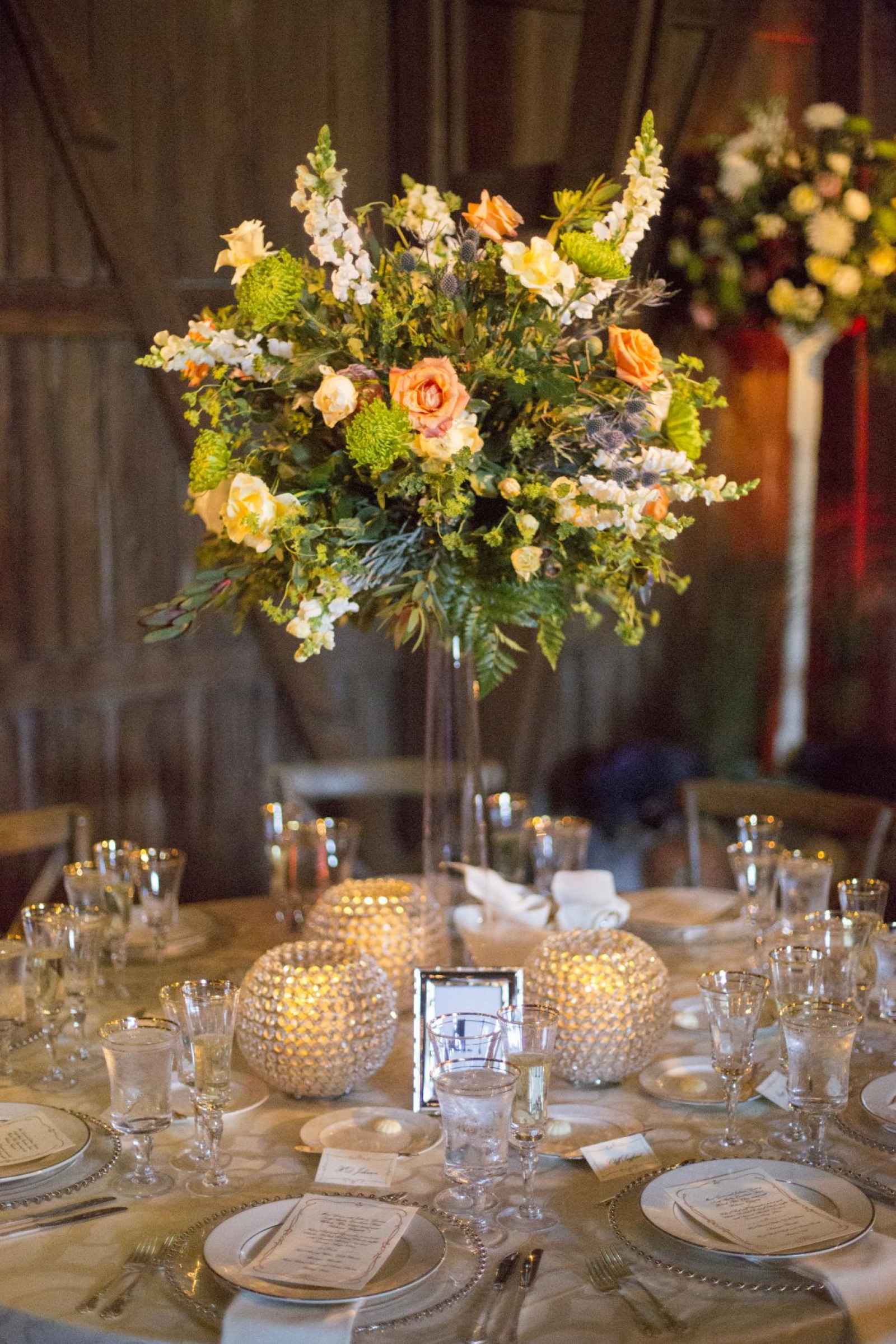 About St. Joe Farm 
This privately owned 1,400-acre farm was founded in 1867 by Father Edward Sorin (University of Notre Dame founder) who identified the property as a new farming location for a campus that was experiencing accelerated growth. Brothers and Sisters of Holy Cross made their way to the newly acquired farm and began the process of raising food sources in order to feed students and members of the university. Featuring an impressive twenty-nine buildings, equestrian center, barn loft apartments and the beautifully restored St. Joe Barn, new owners Cathy and Paul Blum continue to welcome guests to its historic grounds, lovely settings, rich pastures and even richer history.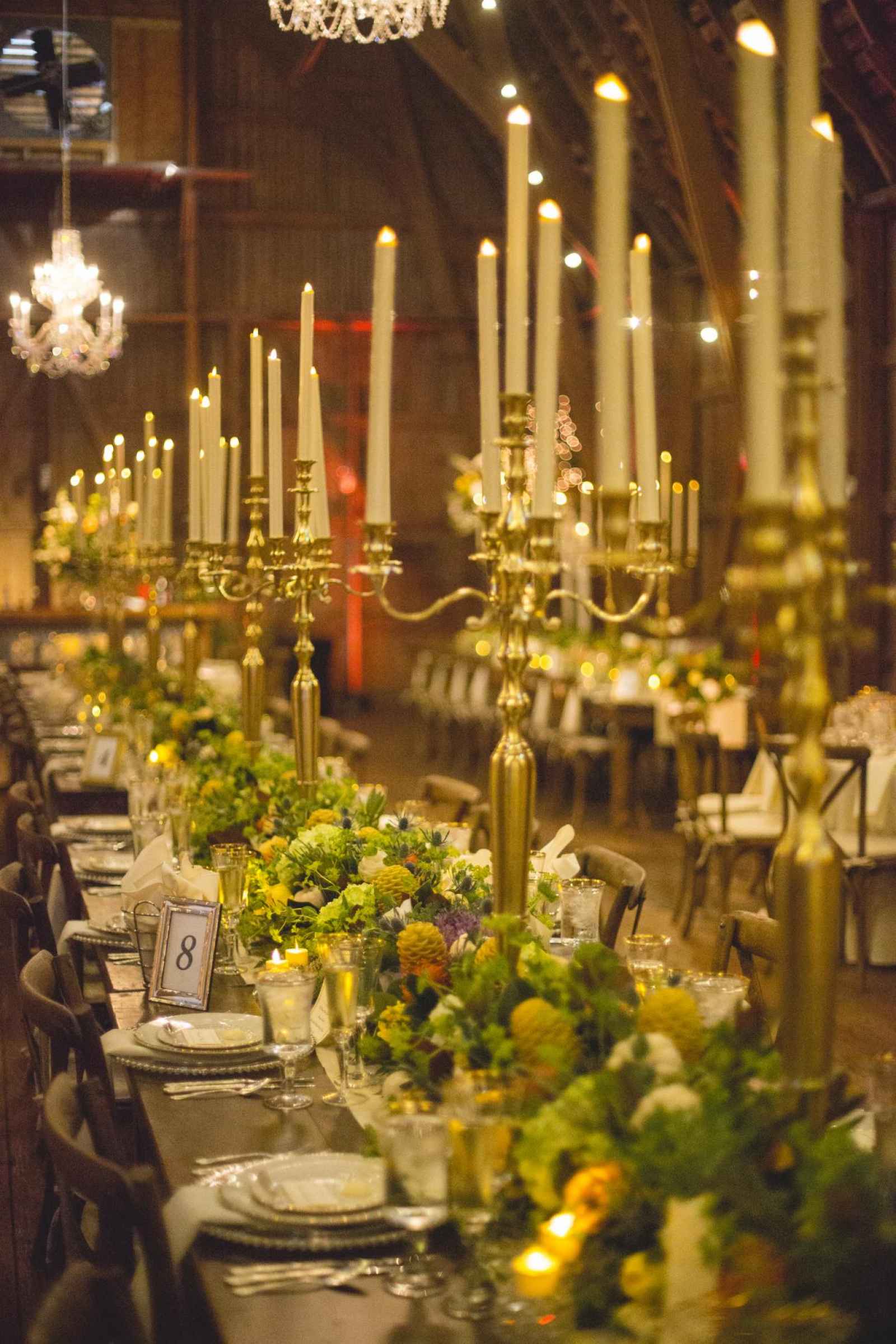 What We Love
For any couple, finally seeing your special day come to life should be nothing short of a dream. We love how Betsy and Ryan were thrilled with the results of their planning. "What I believe has been remembered about our wedding is how personal our ceremony was and how much it showed our love for each other, for others and for God. For our reception, it was like a fairytale and I believe everyone will remember how magical the setting was," Betsy says.
Ryan + Betsy from Andy Productions on Youtube.
 
are you a bride-to-be?
We'd love to plan with you on weddingday-online.com. Let's get started!
 
 
are you a wedding extraordinaire?
Join WeddingDay Magazine in inspiring brides by partnering with us! See how here.