After Chas and Cari survived a year-long, long-distance relationship, Chas took Cari on a trip to San Francisco and Sonoma—two places that were held high in regard on their bucket list. They planned to do several wine tours and tastings, but when they arrived at one particular winery, Chas suggested they go for a walk before the tour began. Their walk through the woods stopped at an opening where a picnic table, table cloth, flowers, wine and fresh salads awaited them. And it was there, in the heart of wine country, that Chas proposed to Cari. 
Their engagement location in Sonoma inspired the entire theme of their wedding. And that's what we're loving about this one: it takes a California approach to Midwestern wedding! We were incredibly impressed with the way the Carters brought Sonoma to Noblesville, Indiana.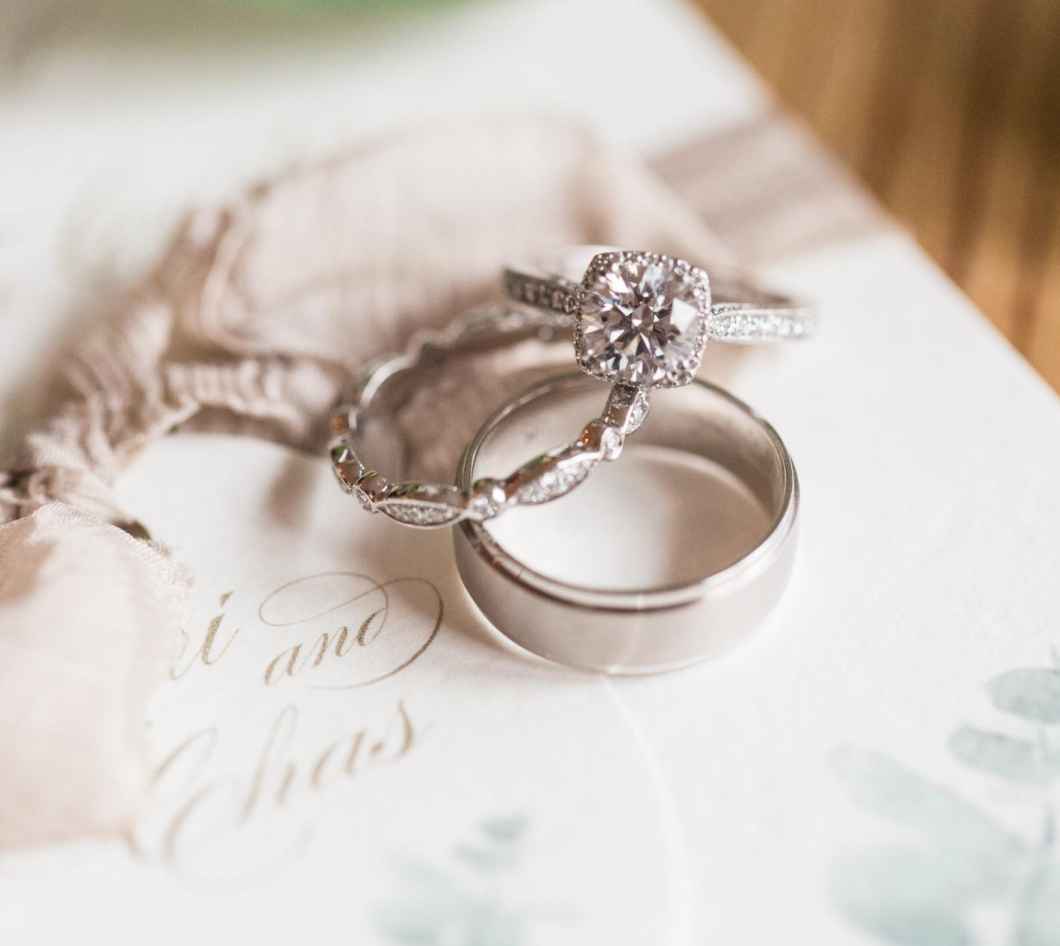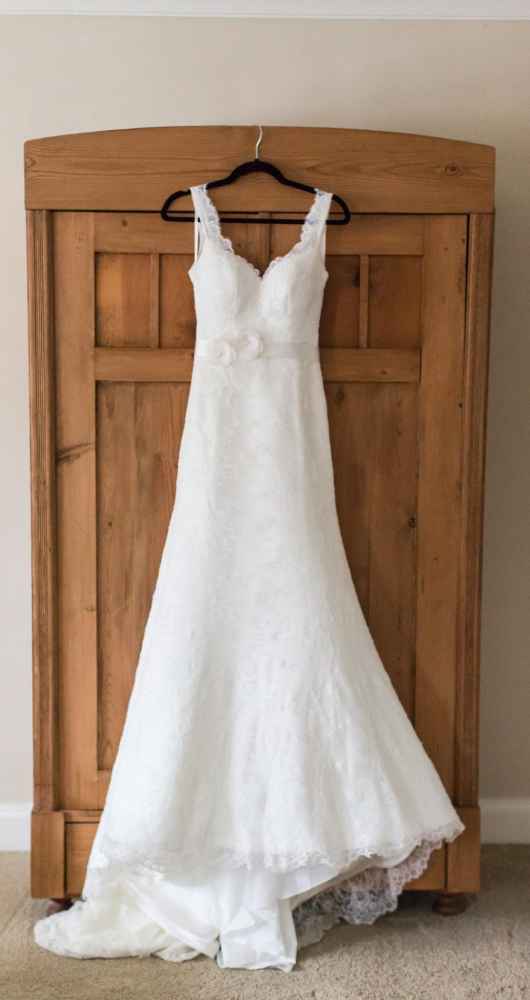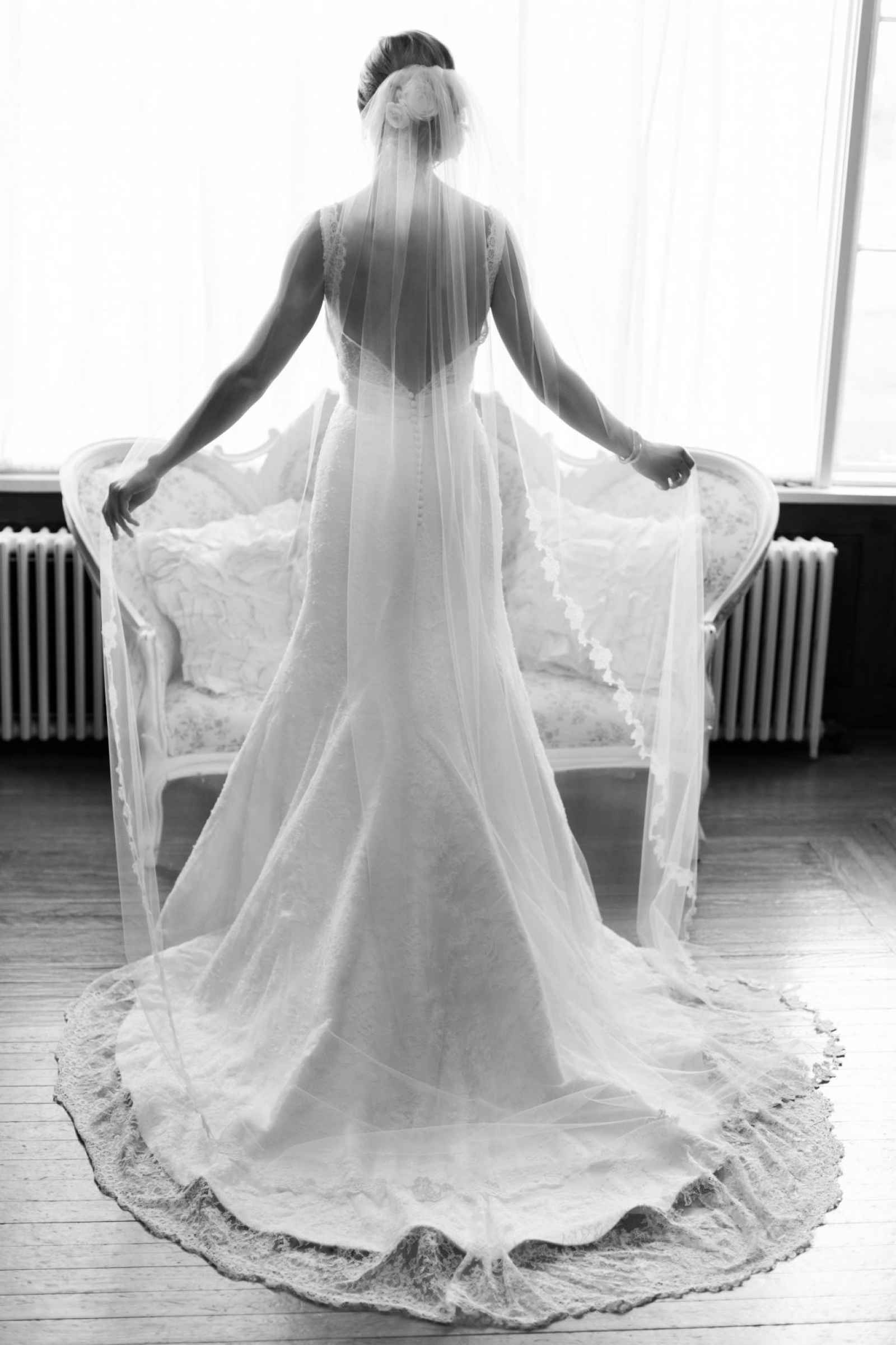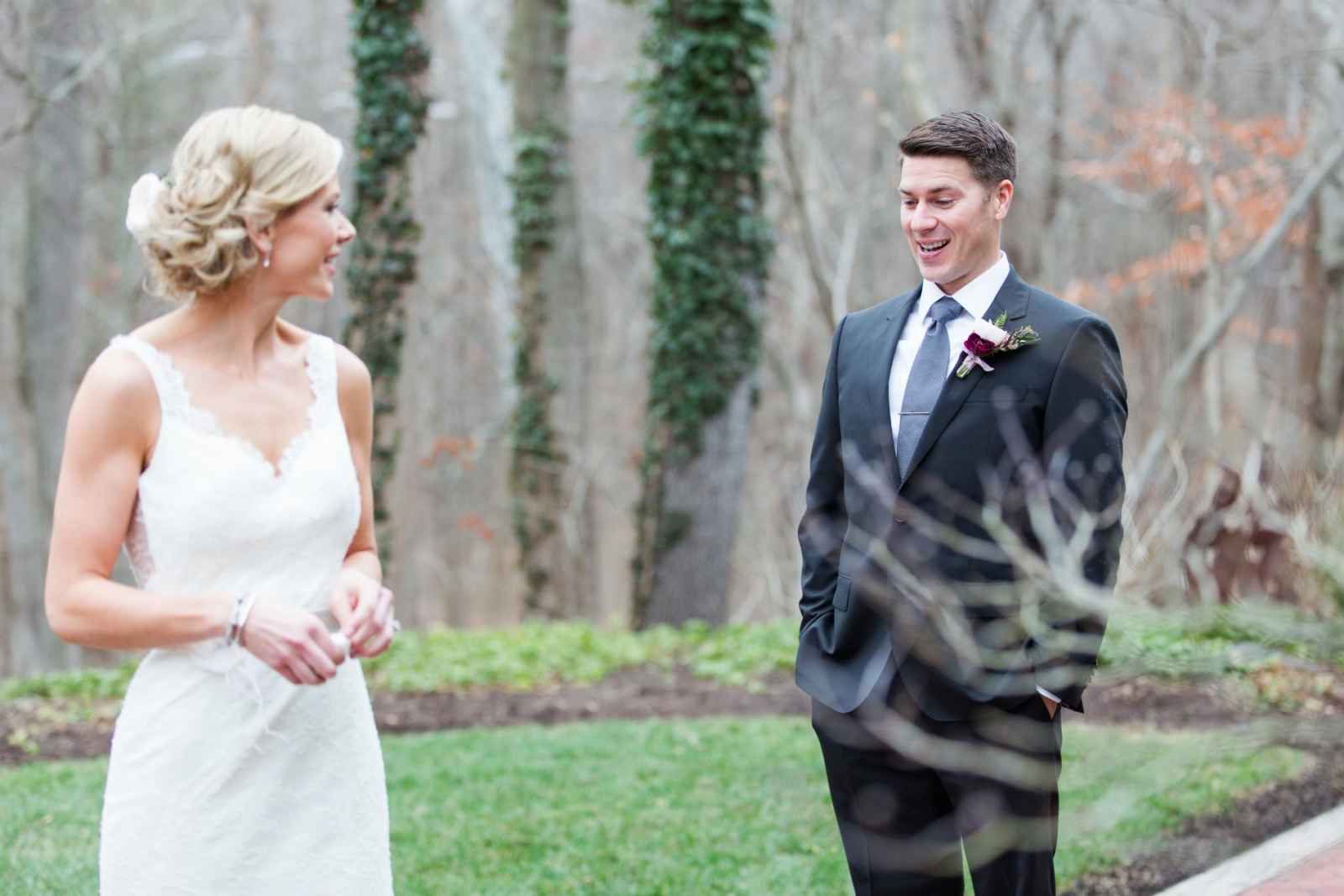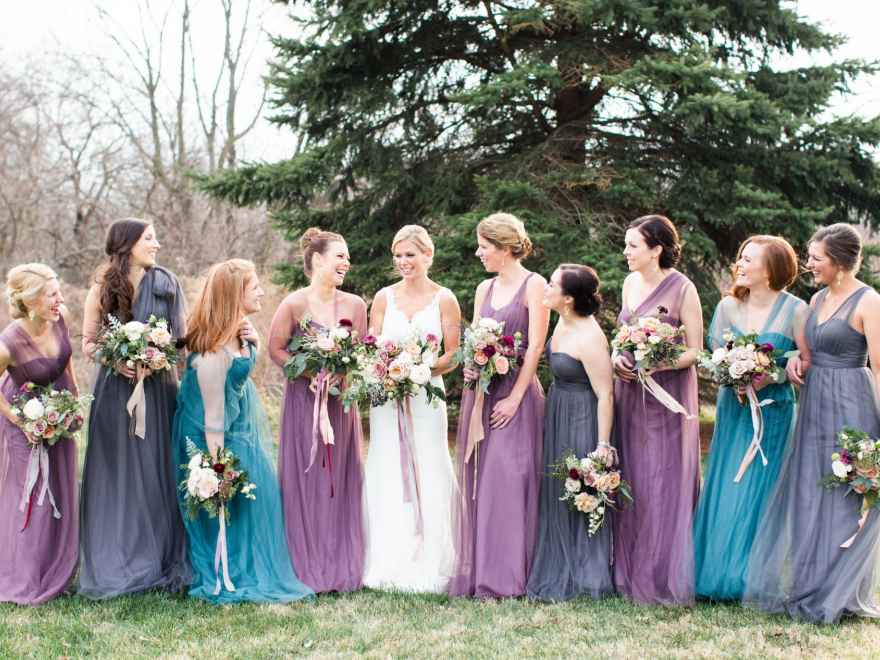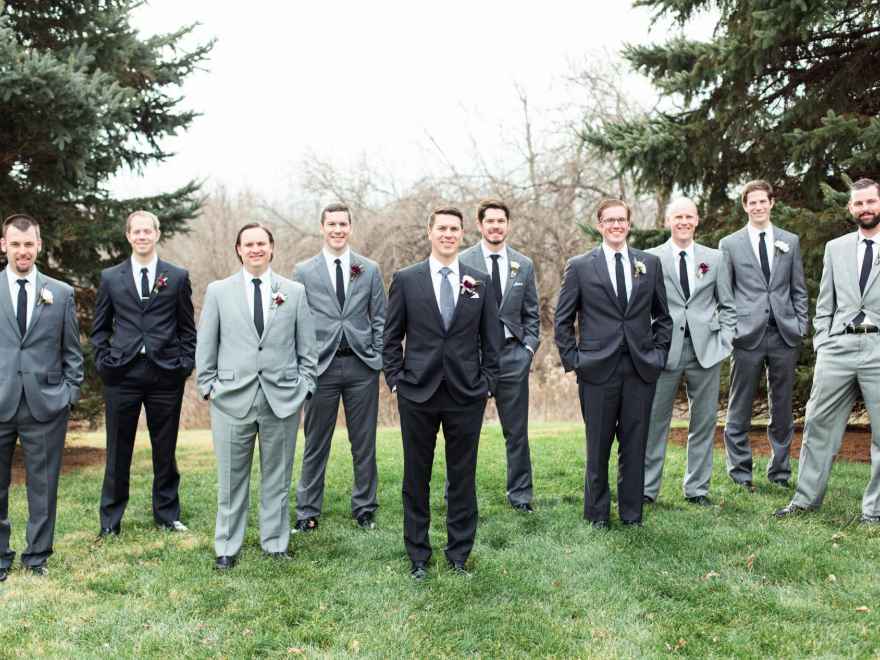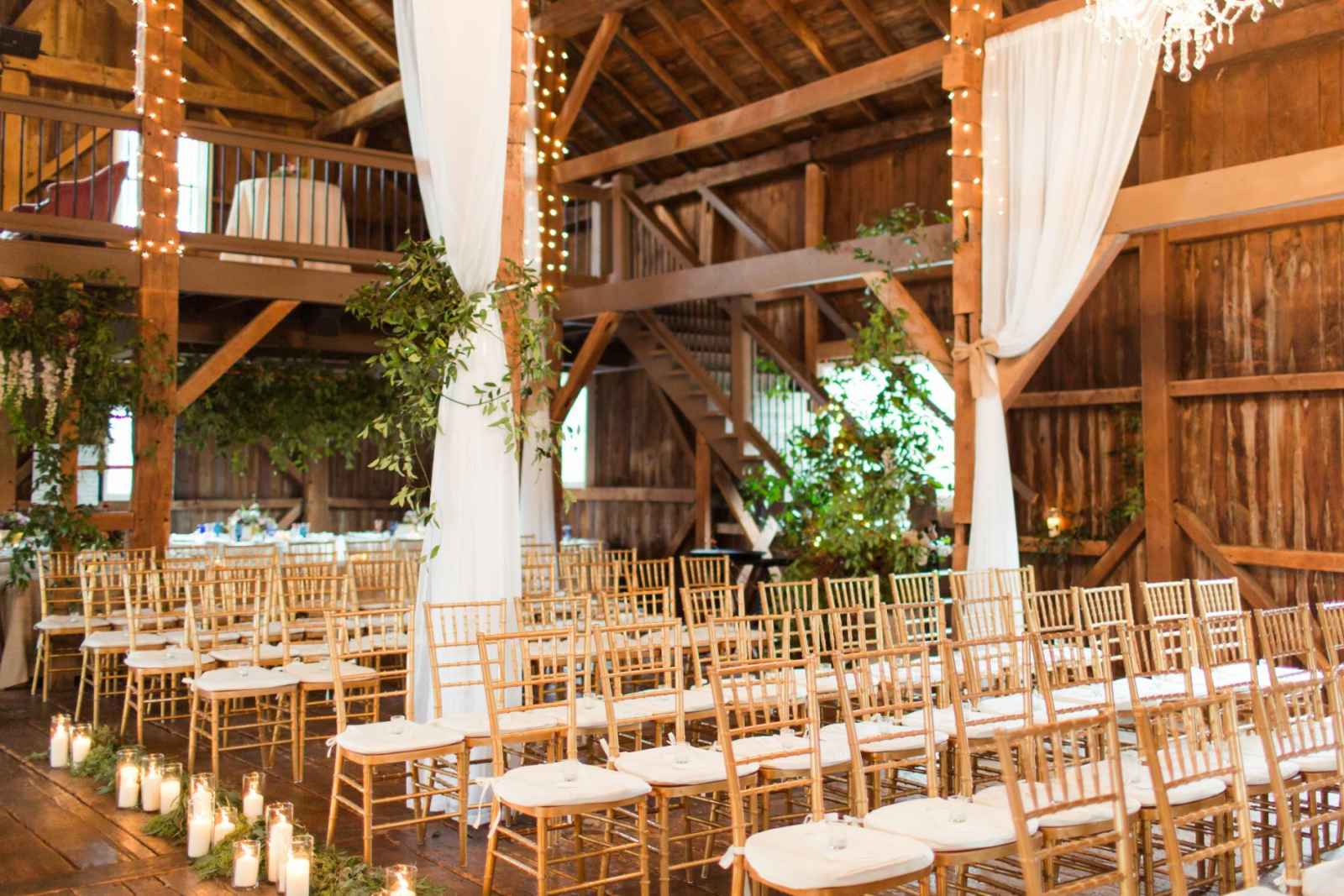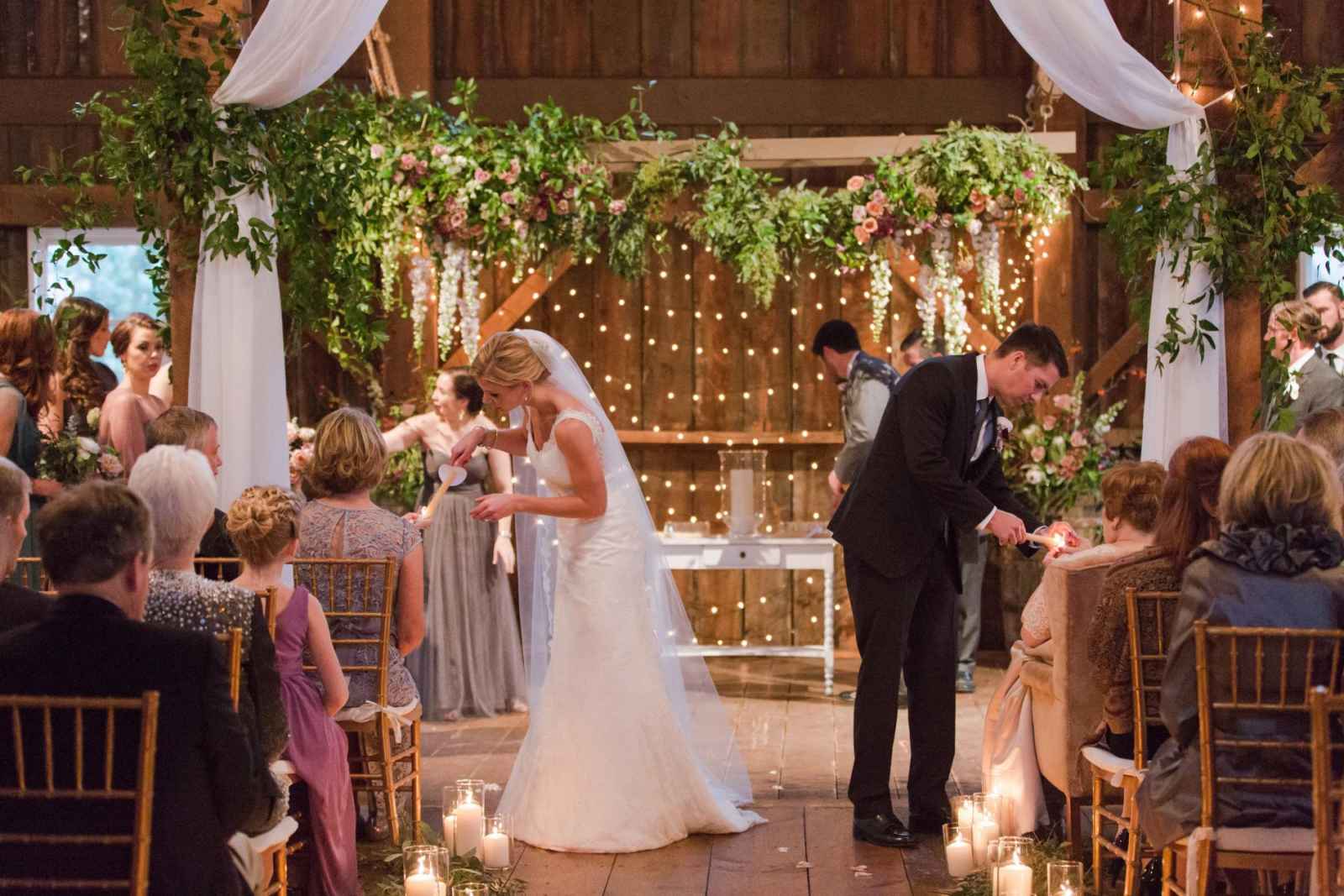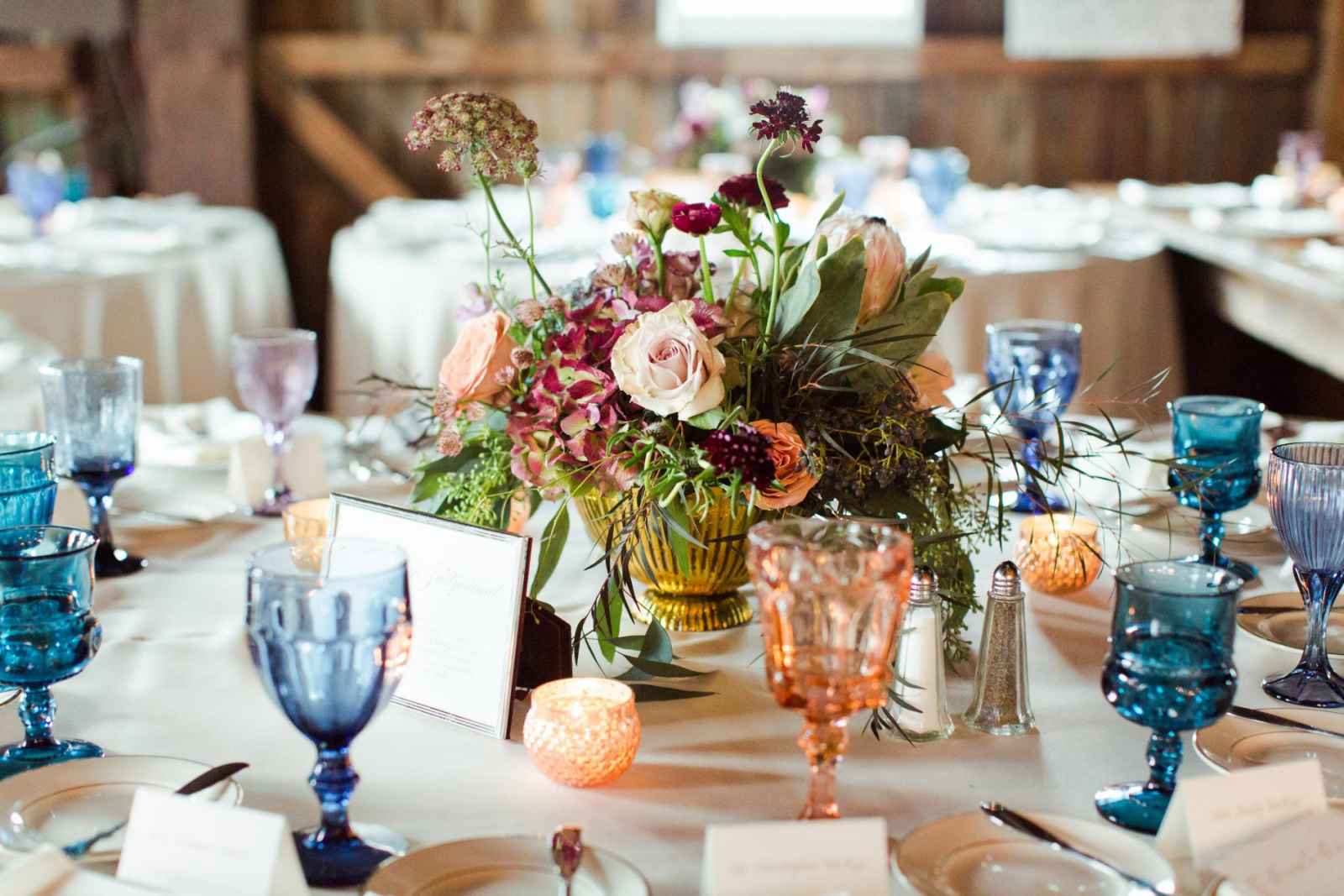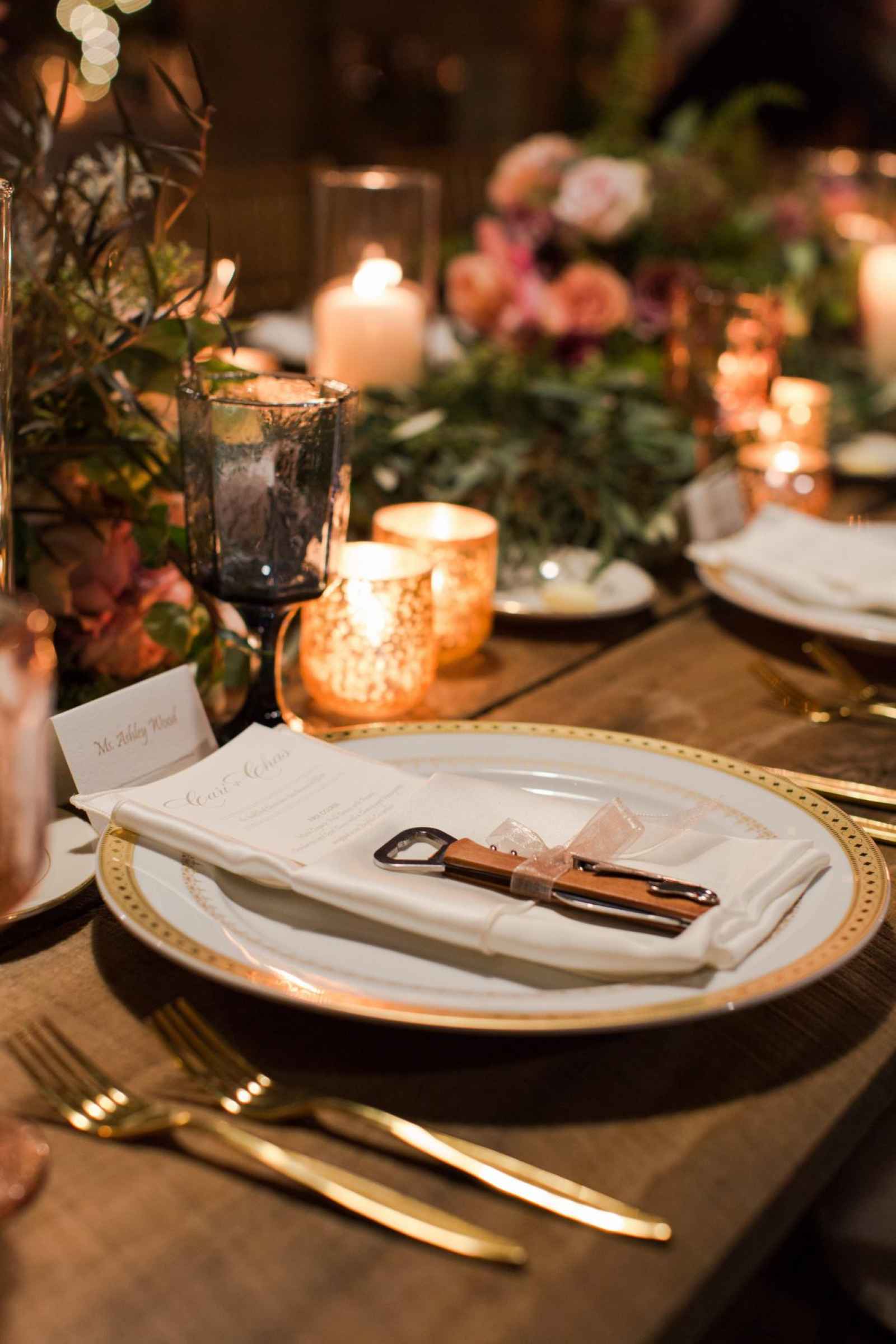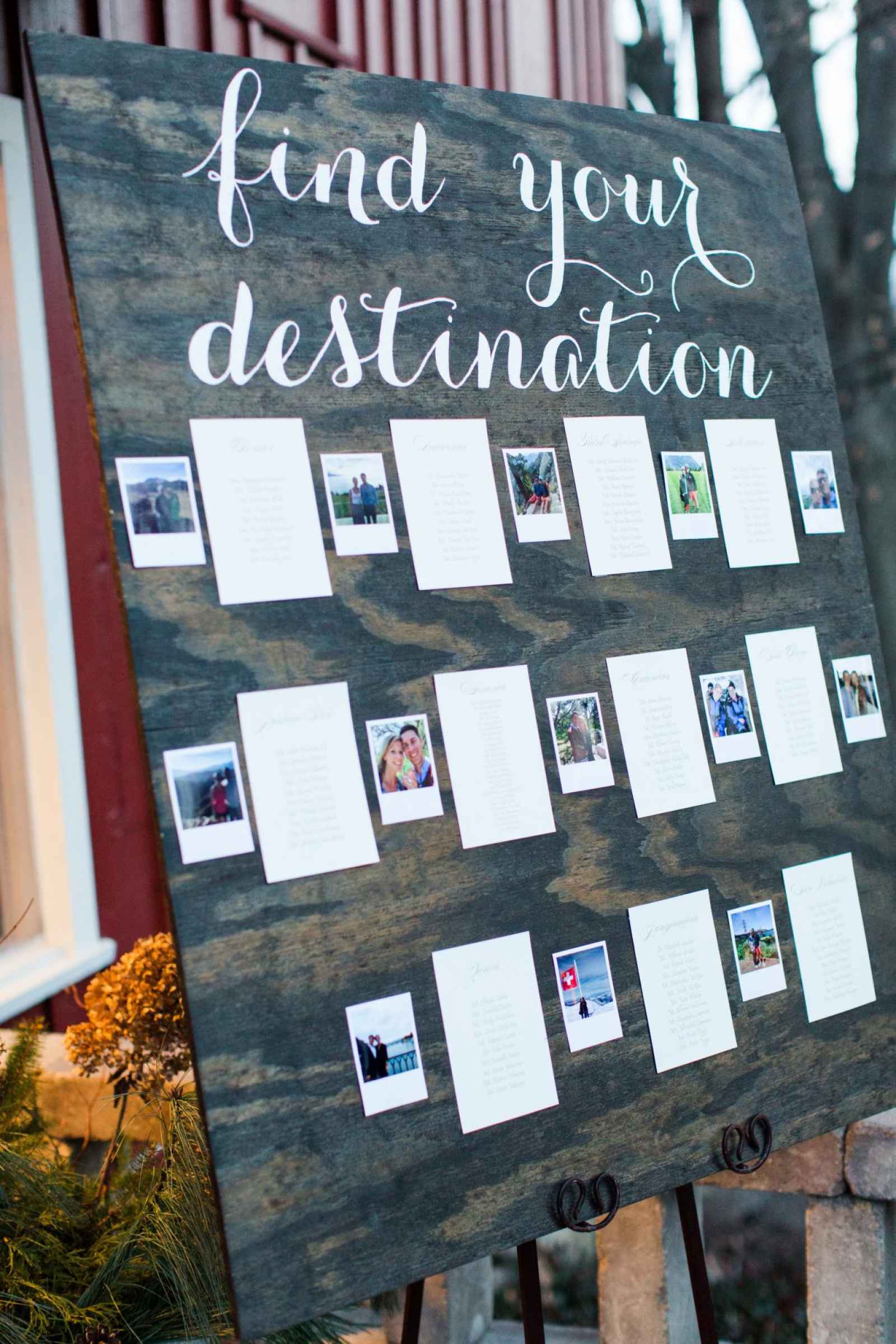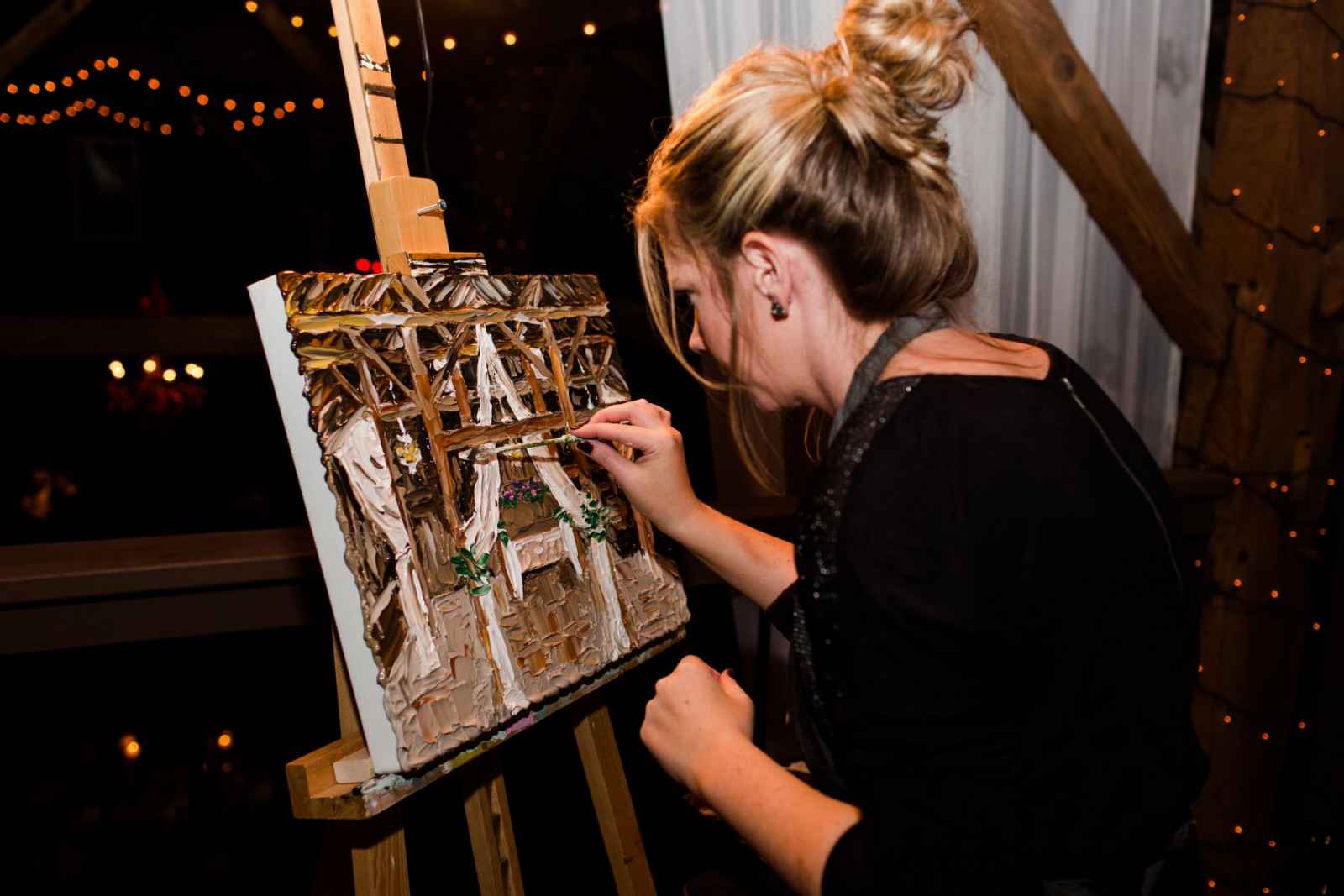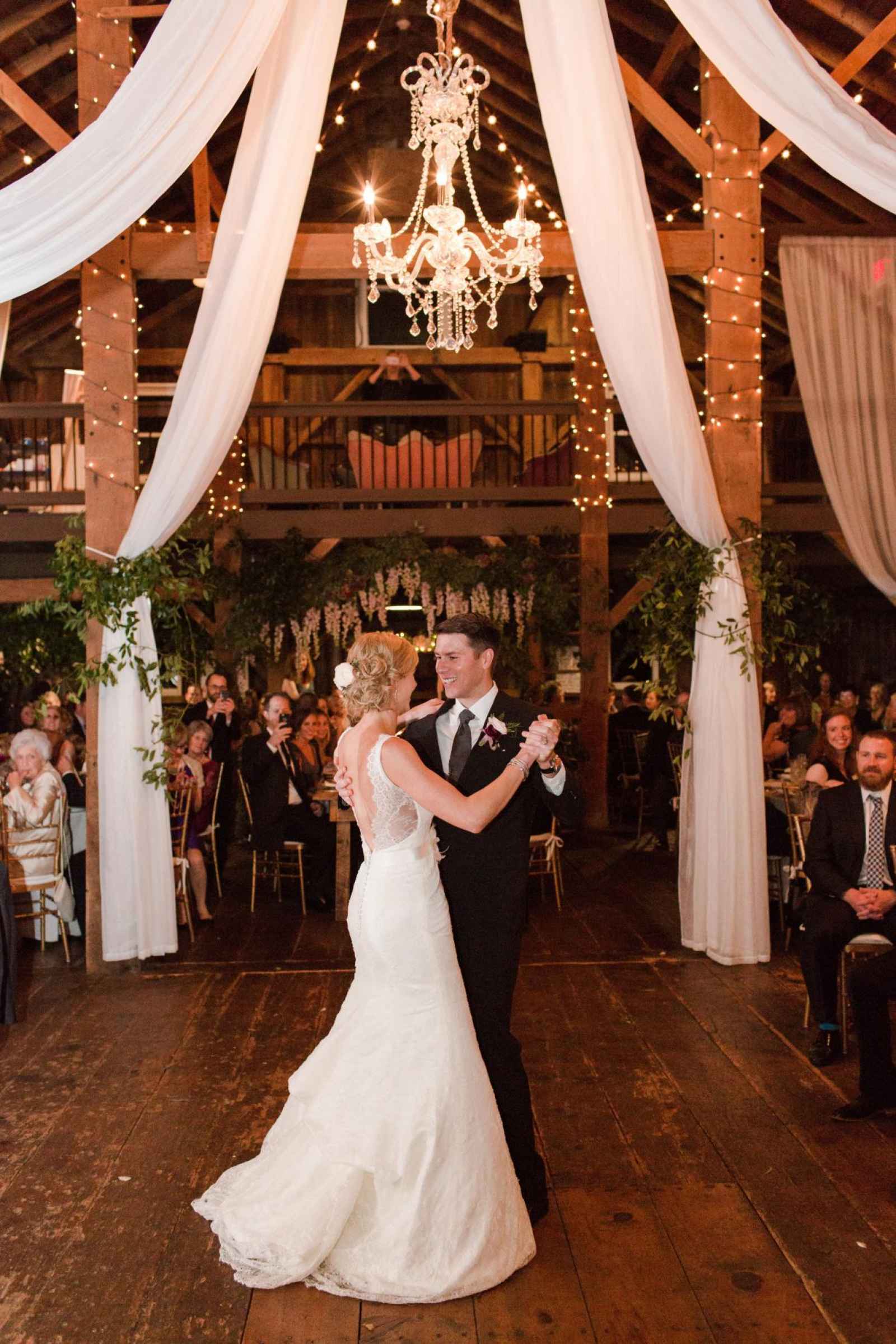 the details
Although Chas and Cari had their hearts set on a wedding at a California wedding, their hearts led them to choose a more convenient location for the sake of friends and family. They then determined that the next best thing would be to have an outdoor wedding in Indianapolis. Unfortunately for that idea, they were engaged in April and didn't want to wait another year to get married. They instead set a date for December and set their minds on finding a venue that would bring the outdoors indoors! Cari sought the help of her planned Lori Solomon from Boldly Chic Events who recommended Mustard Seed Gardens, a charming red barn in the heart of Indiana. Because Cari was still living in California while she planned the wedding, she had to place devout trust in her fiancé and her mom to tour the venue and report back. 
VENUE
Choosing Mustard Seed Gardens proved to be an excellent choice. "We really wanted a personal, elegant, whimsical, romantic, natural California garden/vineyard feel. Since we were getting married in the winter in Indianapolis, it was somewhat challenging to find a venue that could provide that. Mustard Seed Garden was perfect," says Cari. "It is a rustic barn, but with modern amenities and vintage charm. The dark wood of the barn provided the perfect contrast for the candlelight and greenery throughout the space. The tall ceilings made it feel open and inviting, and also intimate and special."
Cari also credits the owners of Mustard Seed for going above and beyond for her wedding. "We really liked the fact that the owners of Mustard Seed Garden were really flexible in allowing us to do something different and 'out of the box.' They even made farm tables for us so our large wedding party could sit together!" she says.
décor
In the midst of all the planning, Chas and Cari moved to Minnesota which would have made it difficult to meet vendors if it hadn't been for Cari's mom and planner. Together, Cari's mom and planner met with vendors, kept track of their budget and helped their vision become reality. From there, the vendors that the team selected executed Chas and Cari's dream wedding flawlessly. One such vendor was their florist Meg from Meg Catherine Flowers. 
"We gave her a budget and I let her have full freedom. Meg created a fairytale," says Cari. 
That fairytale included a garland- and candle-lined aisle for the ceremony, white drapery hanging from the ceiling, and an altar ladder filled with lush, hanging greenery and floral. At the back of the barn, Meg created an archway using an assortment of floral and hanging greenery and vines above the guest tables. And of course, the bride and groom were accented with suspended driftwood with various floral and tiny lights overhead. In essence, Meg added floral and greenery accents throughout the entire venue, making Chas and Cari's vineyard-like dream come to life.  
The Carters' color scheme had little rhyme or reasoning to it. Because they wanted a whimsical, non-traditional look, they didn't settle for a color pairing but instead used tones of ivory, gold, grey, silver, soft plum, "vintage" teal and green. 
Dress
Cari wore an Augusta Jones Nicola gown that was adorned in lace and tiny embellishments from the straps to the train. With a plunging V-neck line and daring open back, we loved that it was classy yet sexy.
Special Moments
The Carters integrated several personal details into their wedding and although some may not have recognized their meaning, it was special to the couple. Because of their shared love for travel, they did a "Find Your Destination" board instead of a seating chart. All of the tables were named for cities they had visited together and the board displayed a picture of them in that particular city with guest names. Then the tables displayed a framed description of their trip in that city.
Other personal touches included the ring bearer pillow which had a sketch of their Goldendoodle, Lilly on it, and the loft at Mustard Seed Gardens was turned into a vintage lounge which sported Cari's grandmother's old sofas!
They also hired a live painter to paint a scene from their wedding since they both love art. Oh and Chas loves late-night food and Cari loves cookies, so those things were incorporated as well! 
What we love
Although many people try to incorporate some reminiscent of a theme into their special day, most rely on a color scheme rather than a theme. Chas and Cari were insistent on fusing their personalities and memories into their theme. The Sonoma, wine and vineyard elements carried over into the venue, the decor, and even one of their special moments they shared together! During their first look moment, Chas and Cari opened a bottle of wine from one of the wineries they visited while they were in Sonoma. For guest favors, the couple gifted wedding guests engraved wine openers.
are you a bride-to-be?
Obsess and plan with us on weddingday-online.com. Let's get started!
are you a wedding extraordinaire?
Join WeddingDay Magazine in inspiring brides by partnering with us! See how here.