Rustic, Industrial Chic: A Vibrant Wedding at Coppes Commons
Jillian needed a little push from above before taking a leap of faith with Austin. Although they had parted ways since meeting in college, it was a small action taken by Austin that would have big results years later. "During our freshman year at church, he had written his name in my bible at 1 John," Jillian recalls. "Two years after I graduated, I found it when my pastor was doing a sermon on that passage and decided to reconnect with him. If that's not a sign from God, I don't know what is!" After writing letters to eachother and weekends spent together halfway between Pennsylvania and Indiana, the two finally found their forever.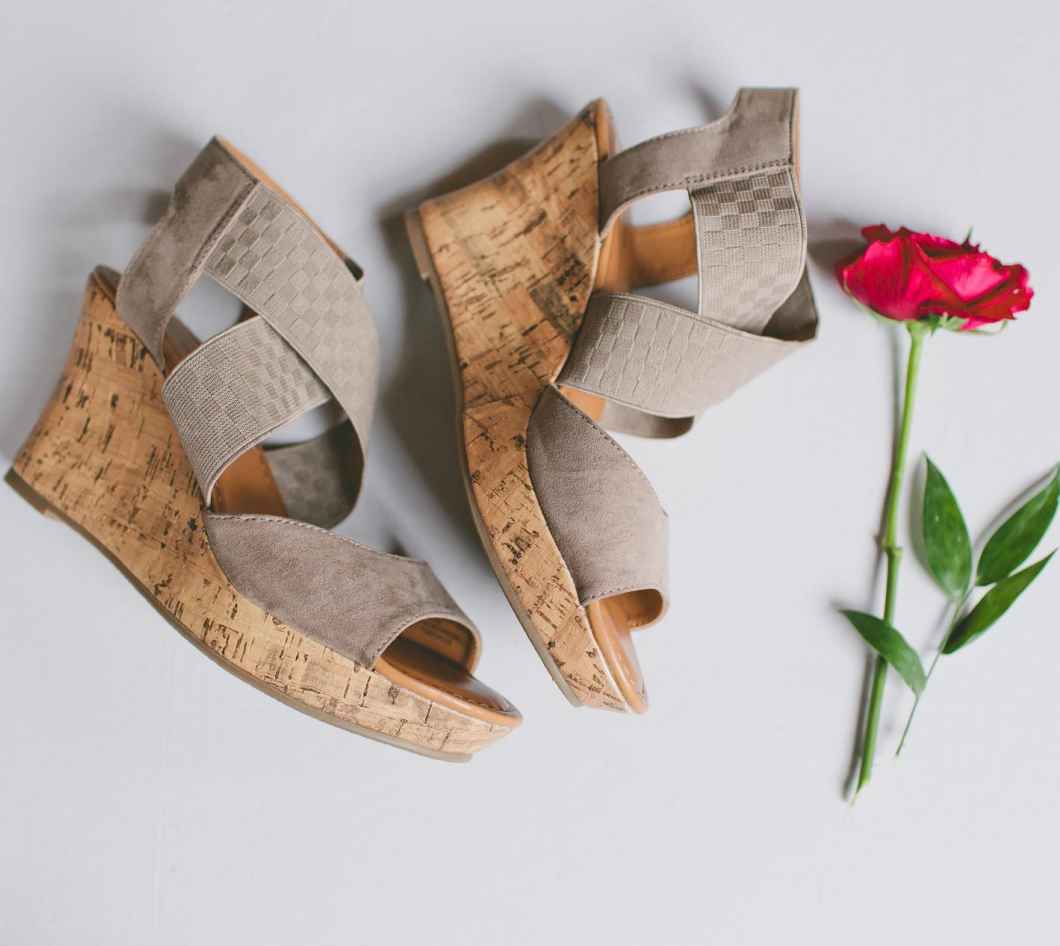 The Planning
With a venue in mind and an "embarrassing amount" of Pinterest pins already in place, Jillian began planning the wedding she had dreamt about since the age of four! Her must-haves included ice cream, tons of flowers, rustic, industrial elements and nuptials that would reflect her and Austin's faith.
When it came to the vendors, most were either friends or recommendations from friends. This included a florist who was also a close friend, a friend's mother with amazing baking skills and her talented caterer.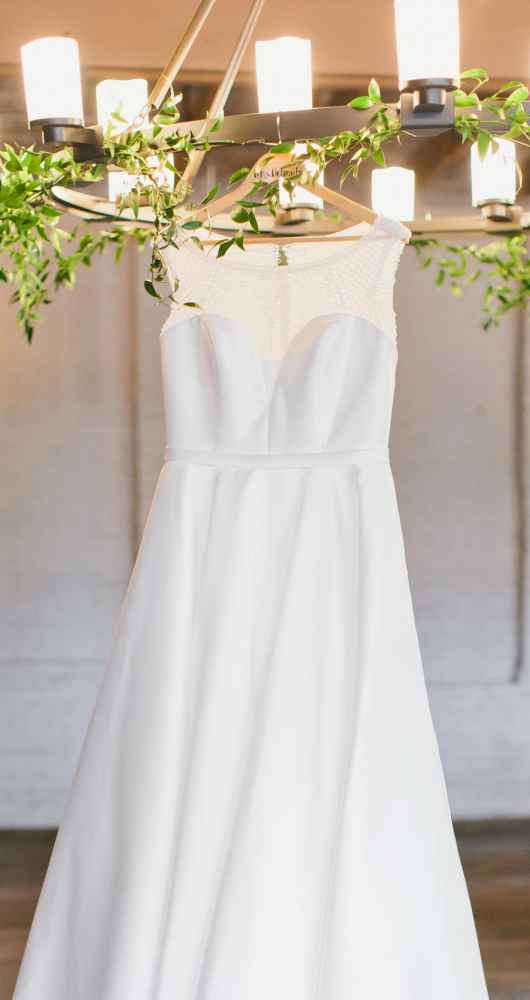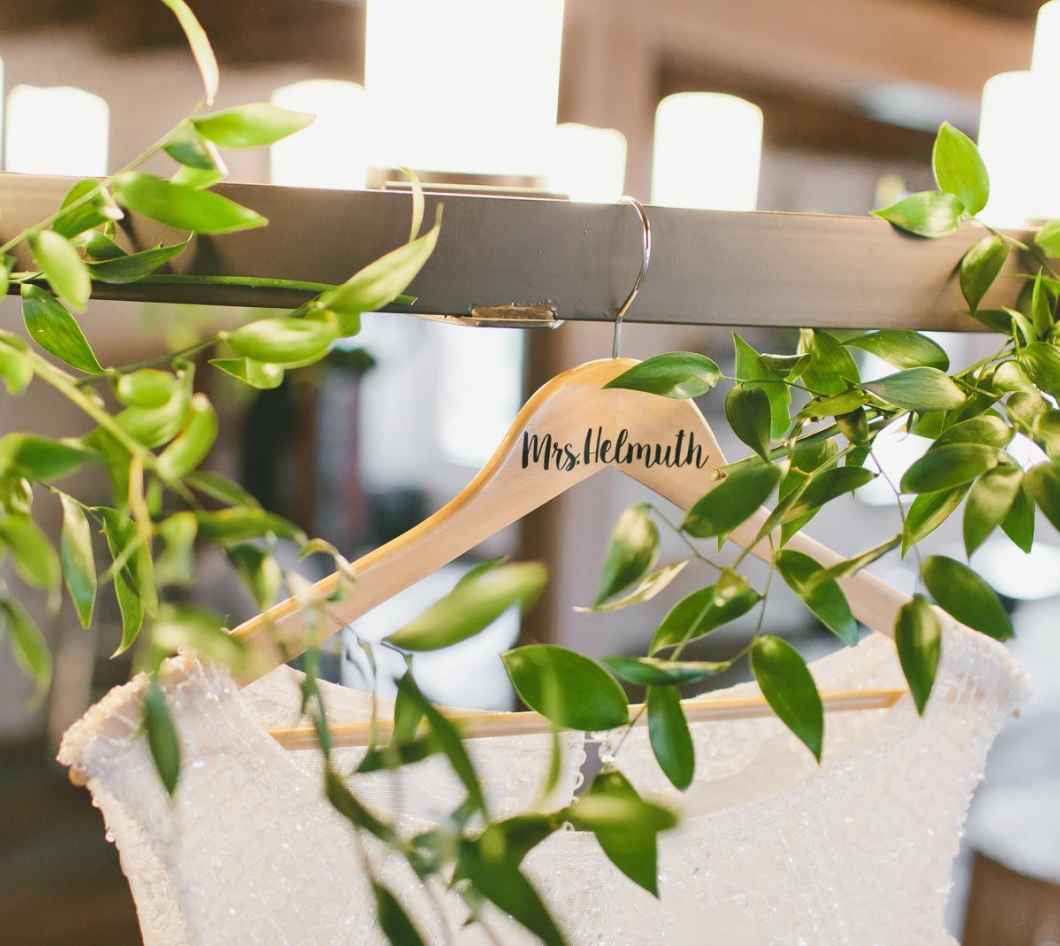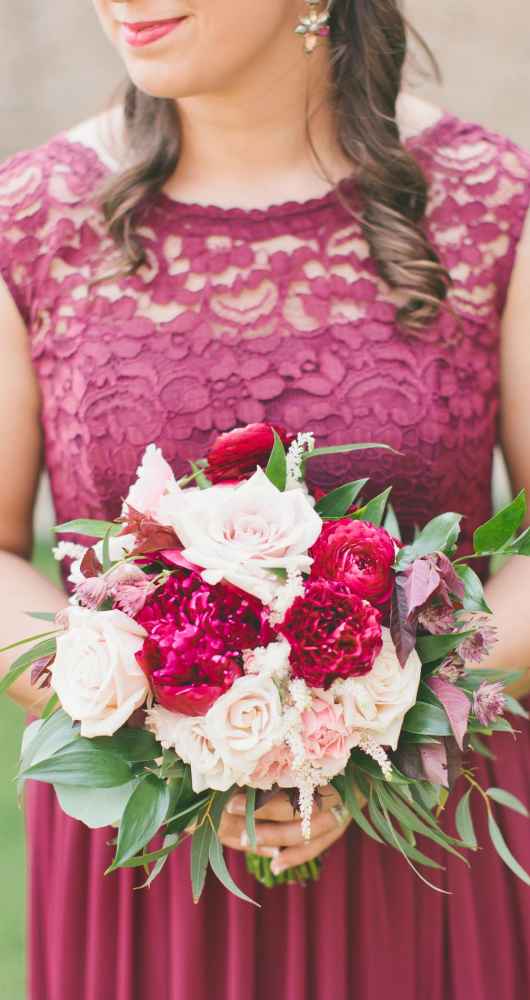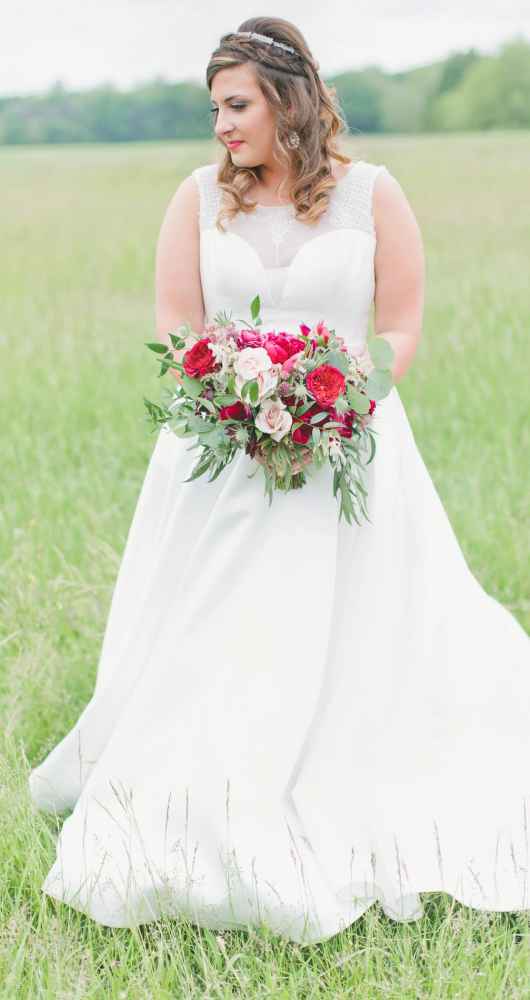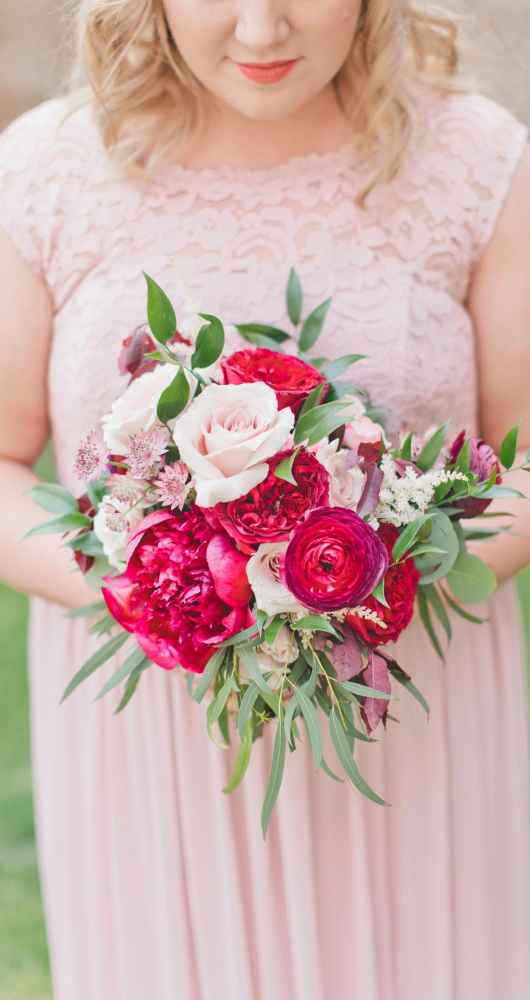 The dress
Jillian found and purchased a dress she thought she loved until a couple of months later, when her mom went shopping at Affairs to Remember. "She called me and told me she found a dress that she thought I would love and that I should come try it on. So I did and fell in love with it," Jillian recalls. Her ball gown style, Private Collection gown proved to be the actual 'one' and—bonus—it had pockets, too!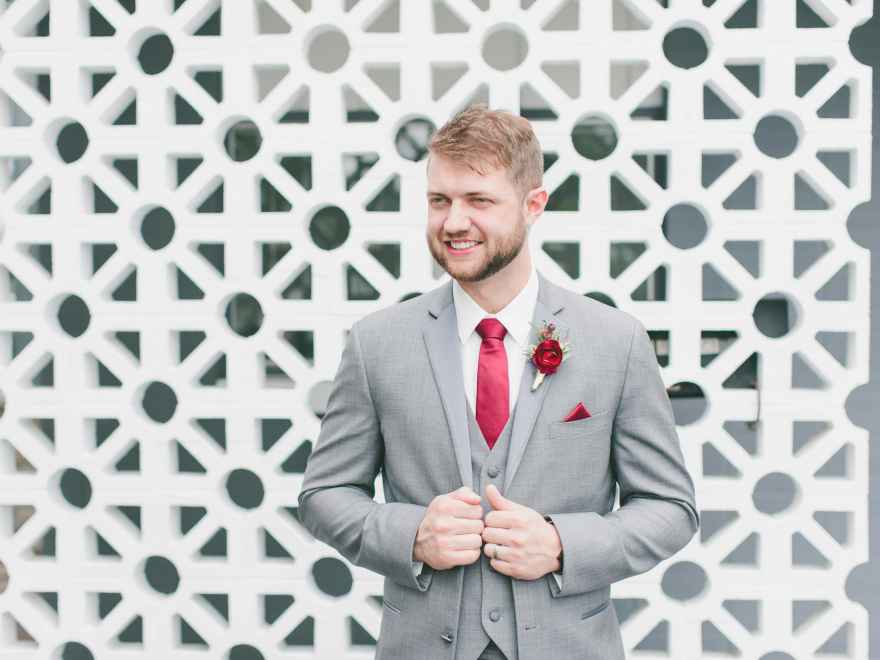 The Venue
Coppes Commons, located in Nappanee, Indiana proved to be the perfect pick. It offered industrial vibes, blank slate appeal and an incredibly helpful staff. Most importantly, Jillian and Austin could keep cool during their spring wedding (Austin's only request).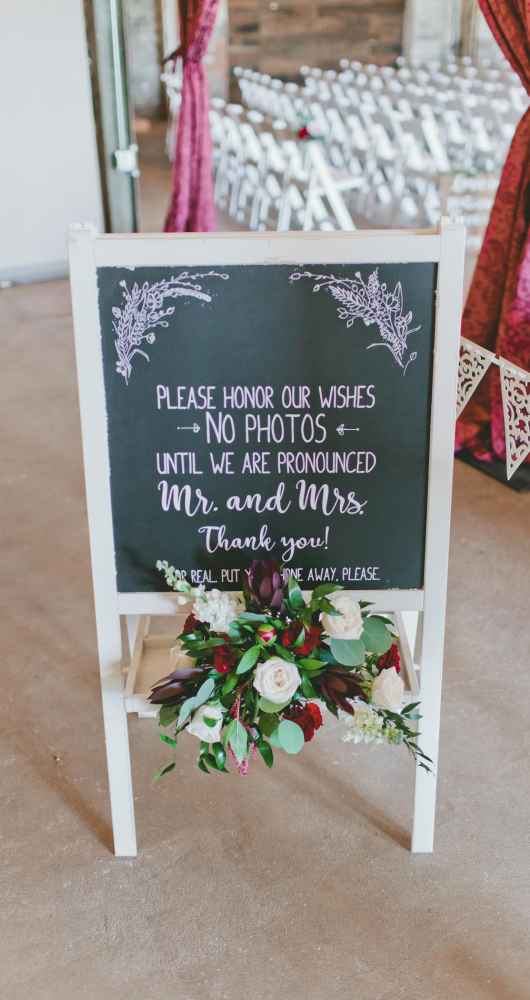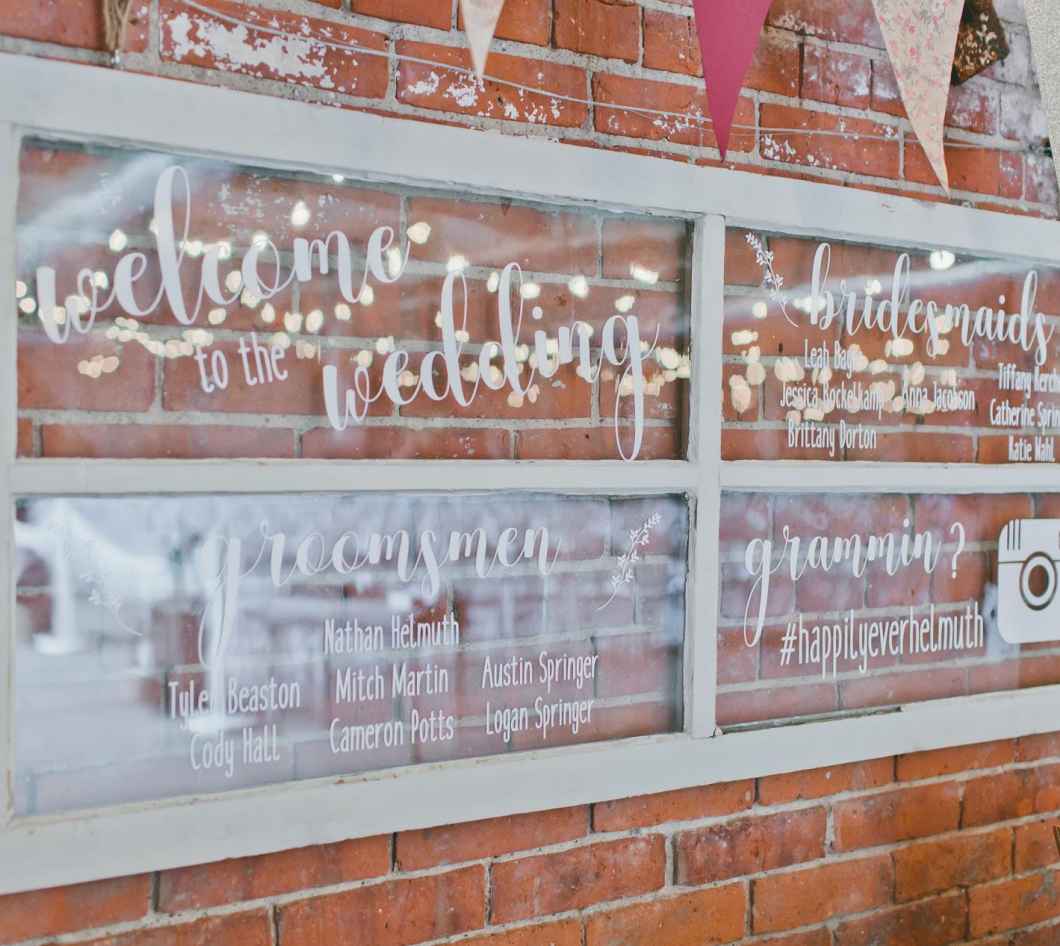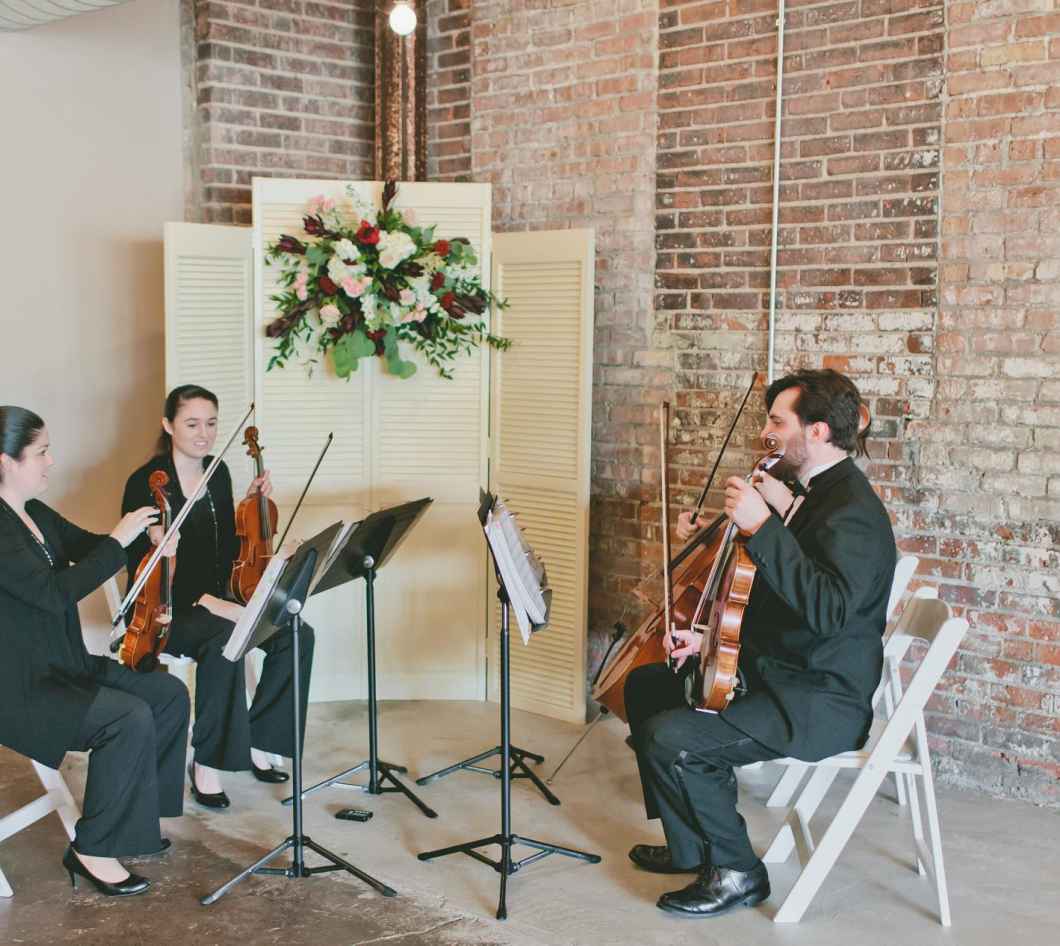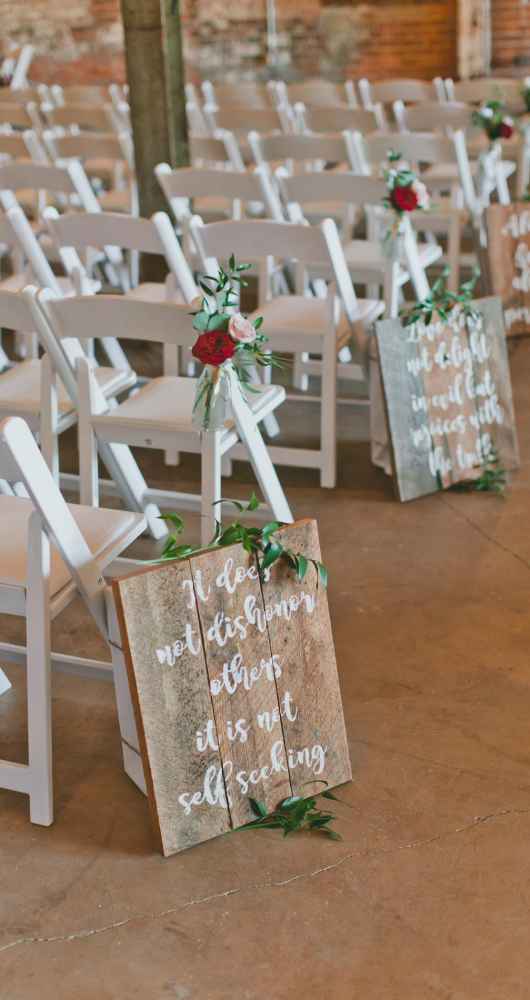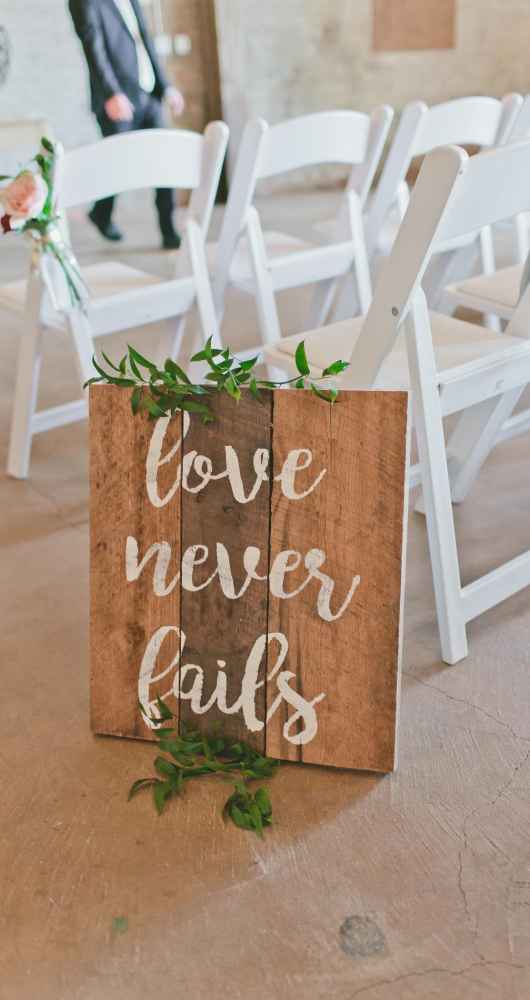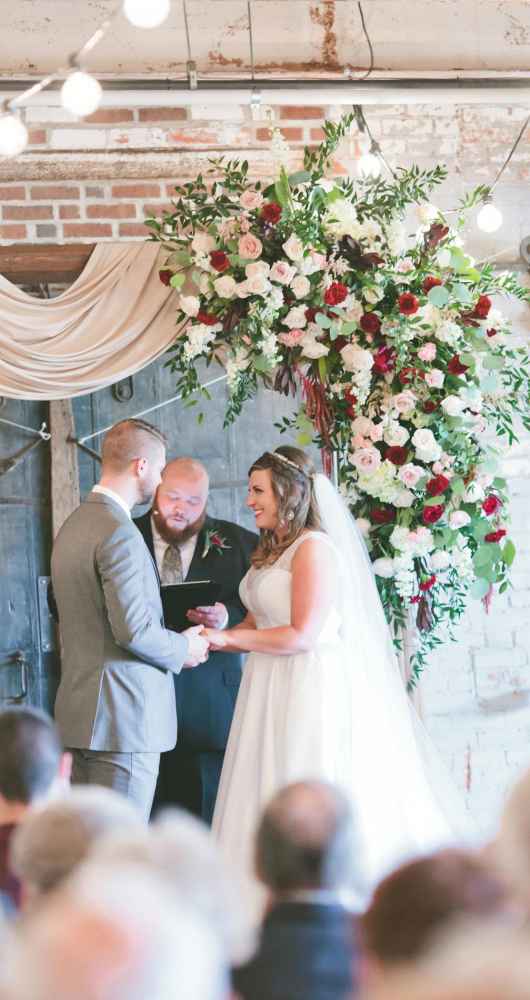 The DÉcor
The red infused throughout the wedding represents the groom's favorite color. By coupling the vibrant hue with the lovely softness of gorgeous garden roses, peonies, Sahara roses, ranunculus, astrantia, eucalyptus, clematis, and other florals, Jillian was able to achieve the magical garden feel that she wanted. Rentals provided by Burns Rent-Alls also helped to tie in the red hues, complemented by touches of gold.
Jillian's dad also lent his handy D.I.Y. skills to create the arch and backdrops for the cake and string quartet. The sweet windows and gift table signs were also crafted by hand.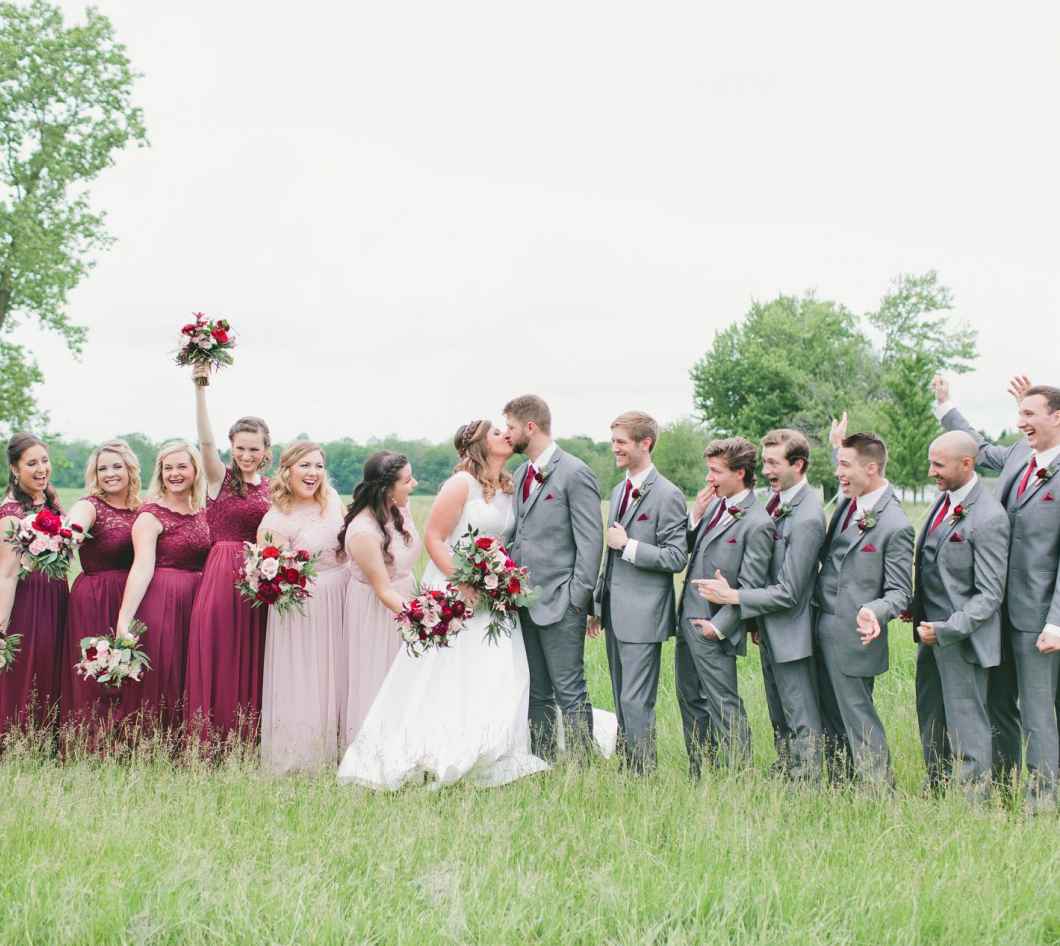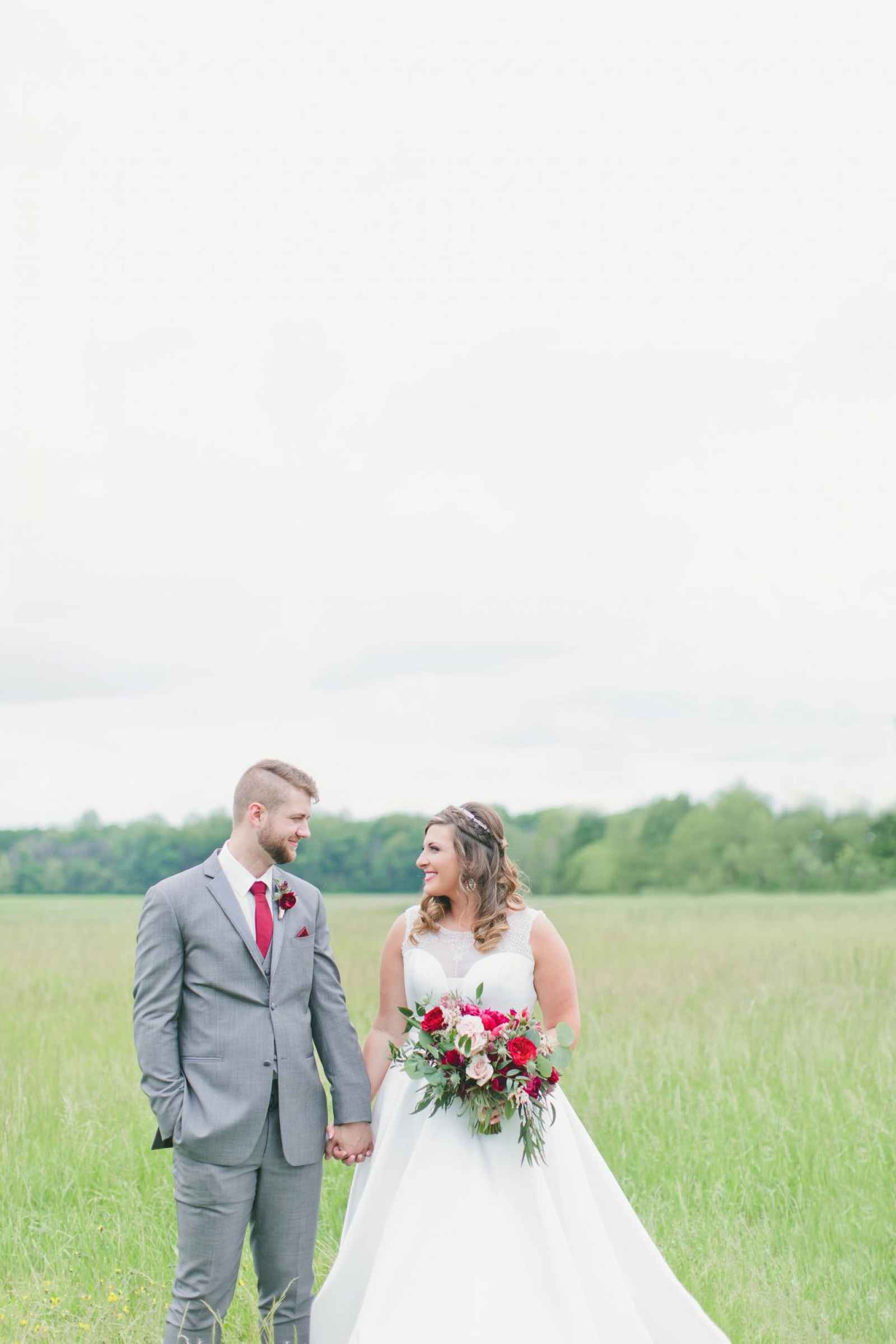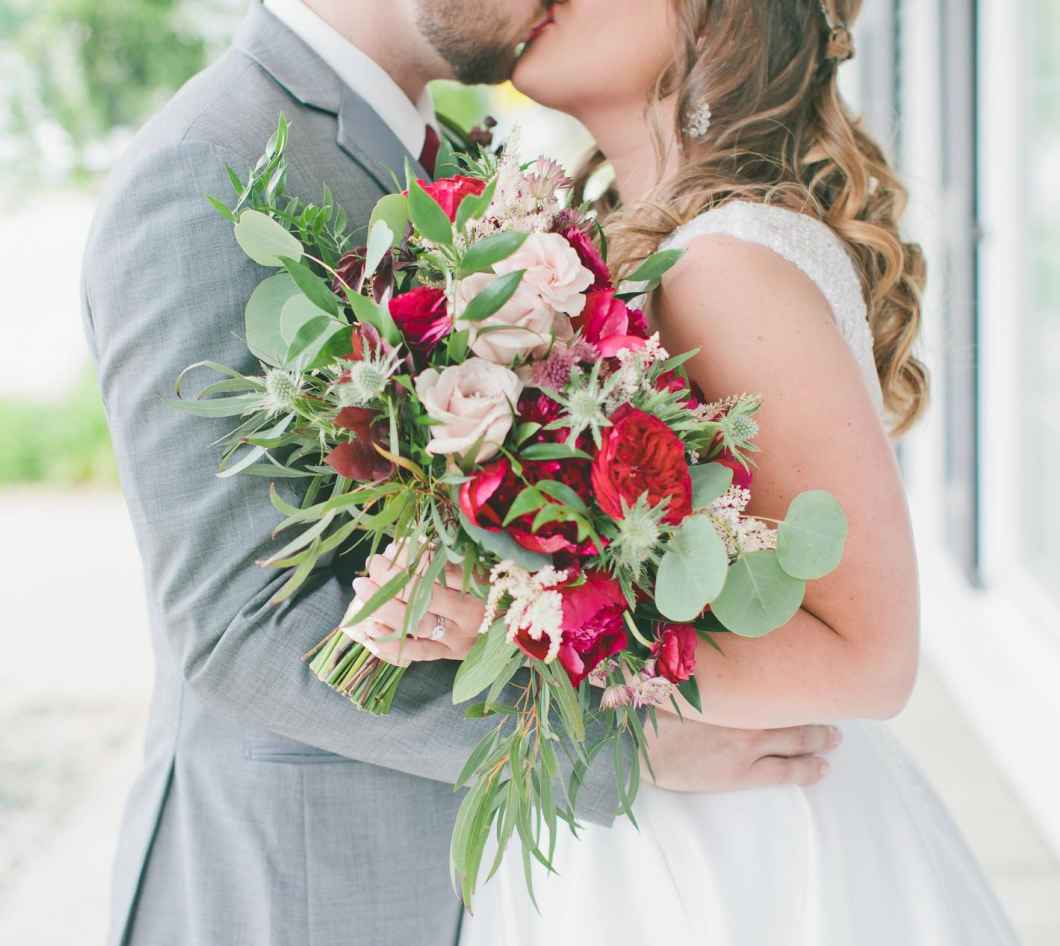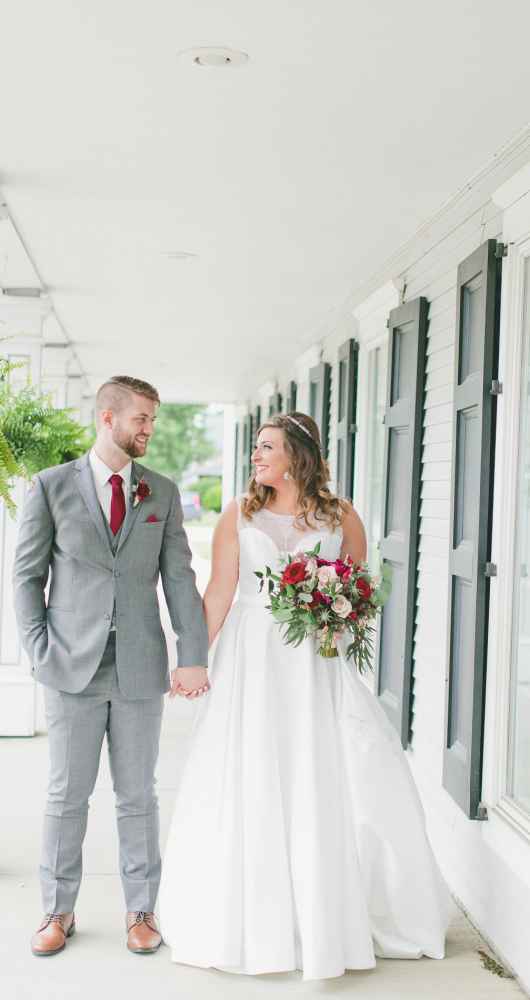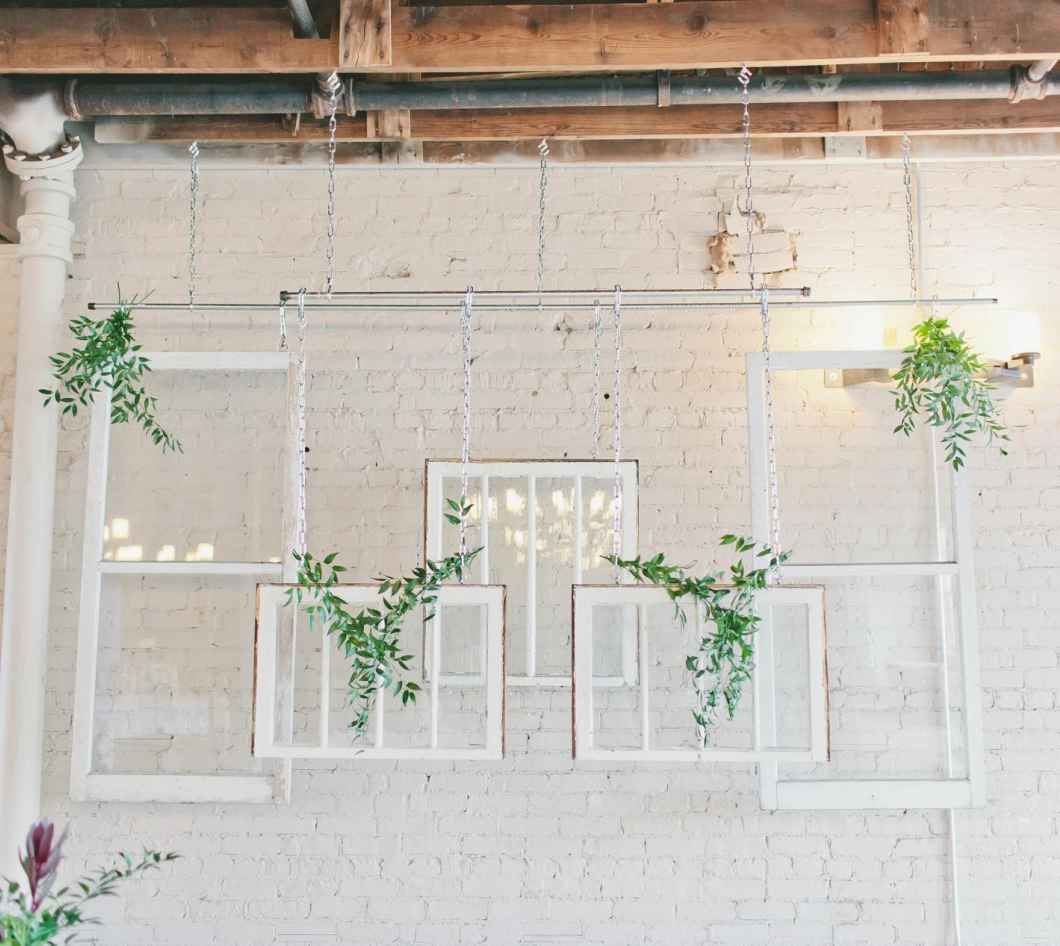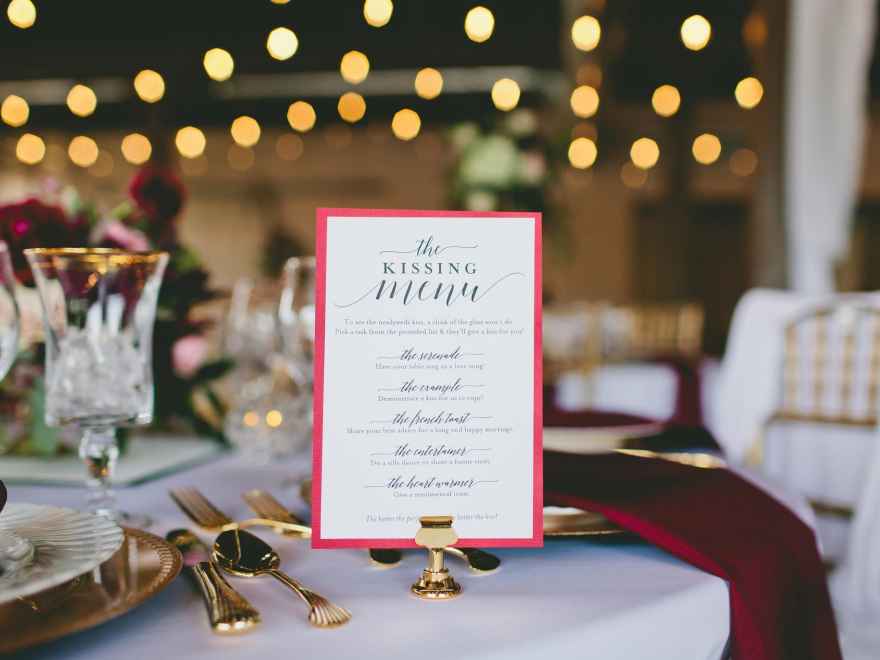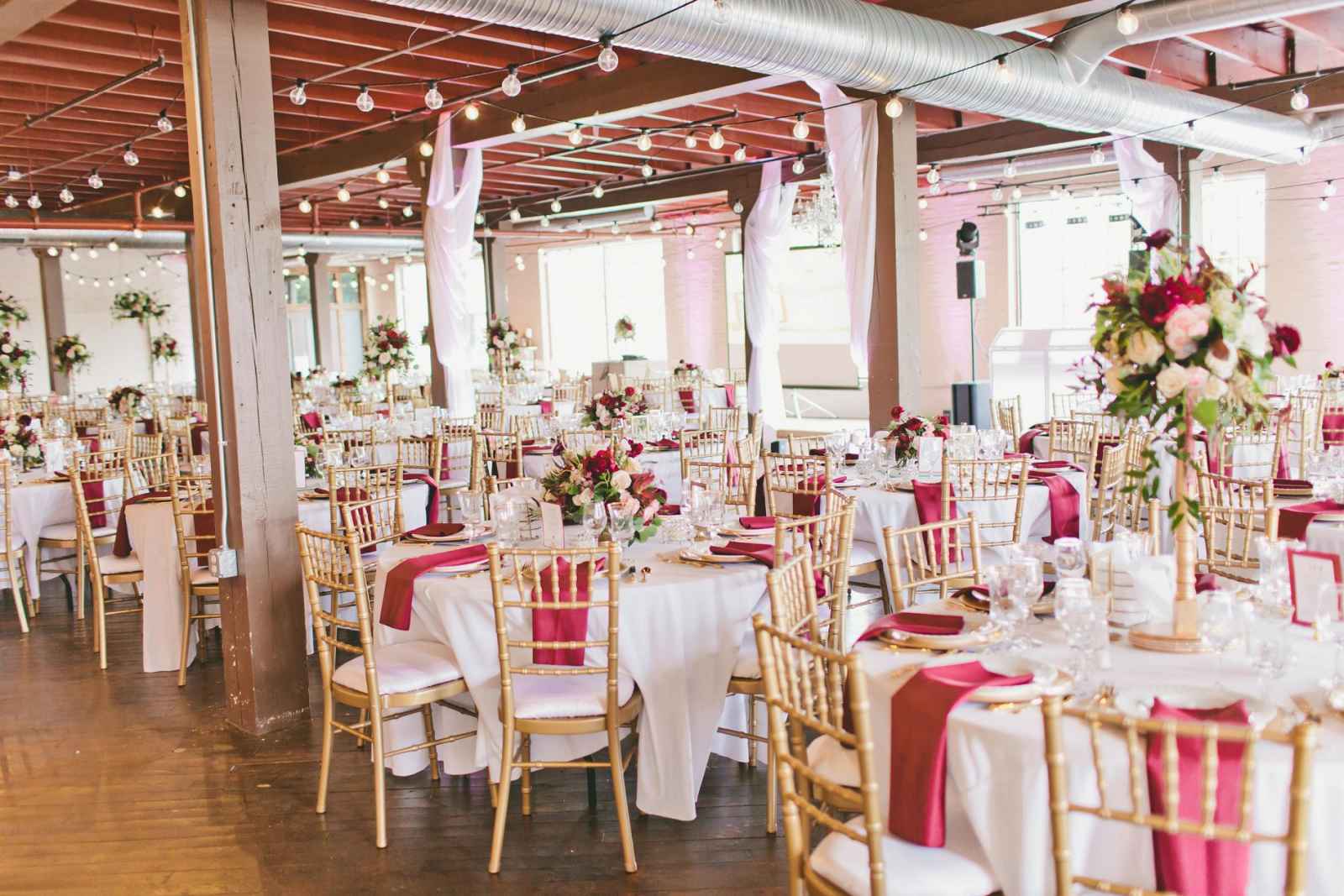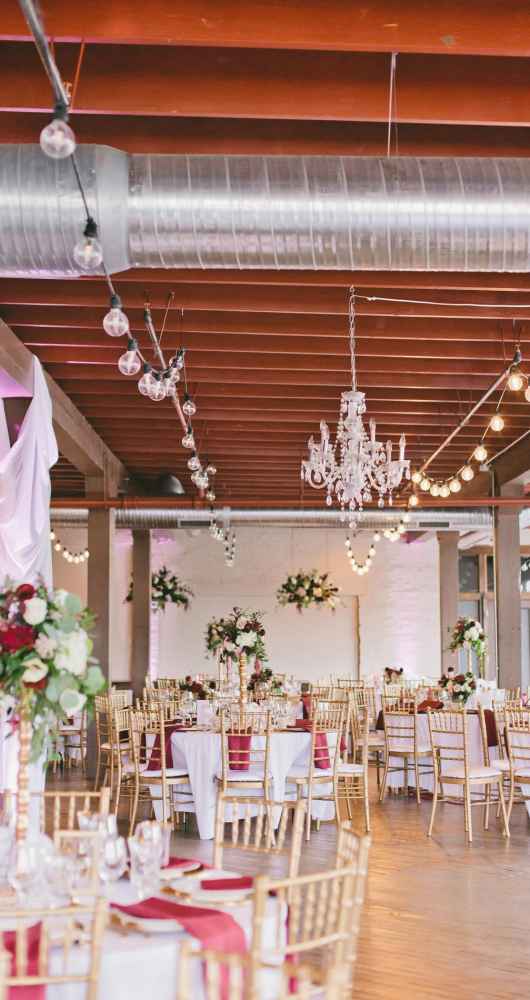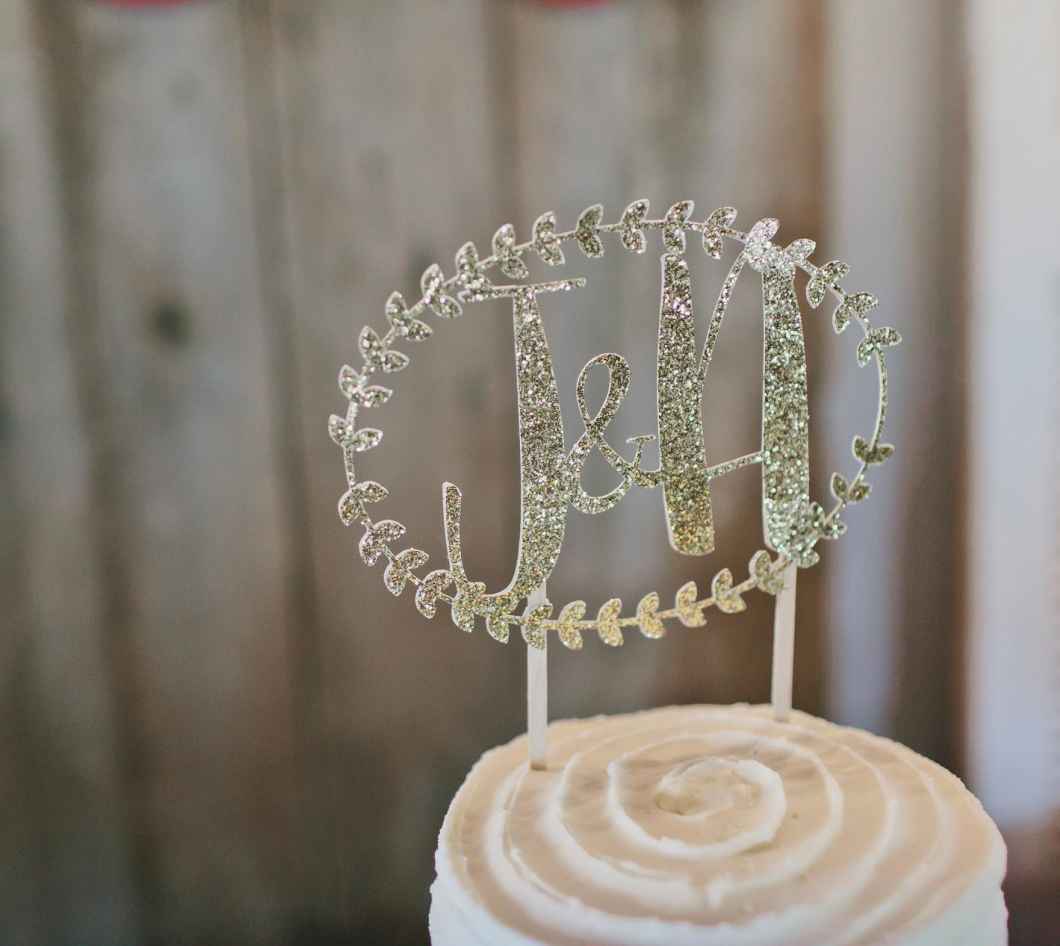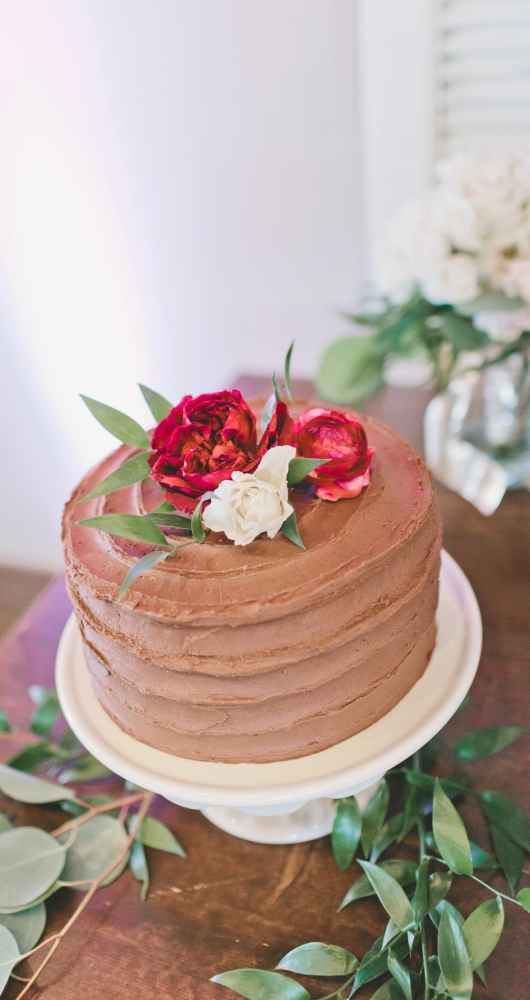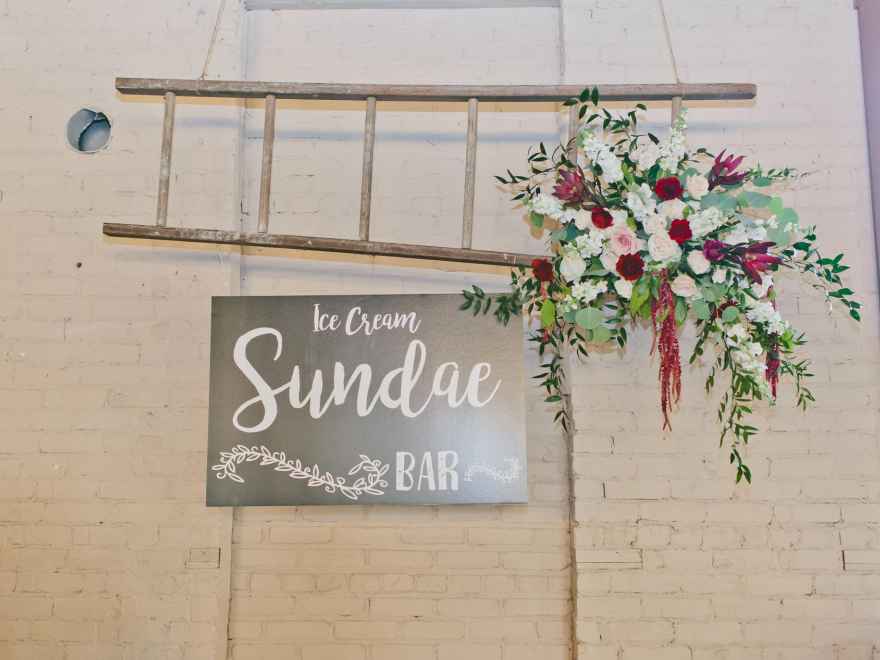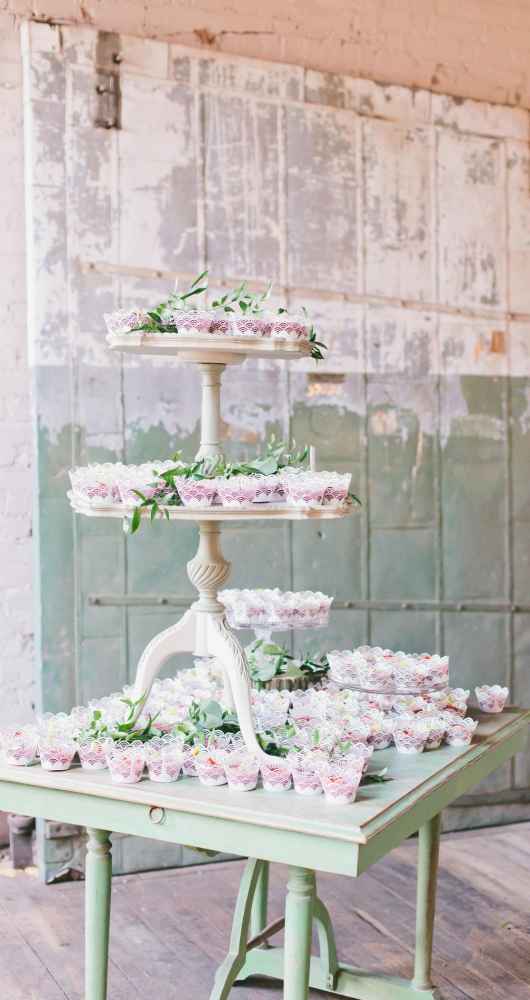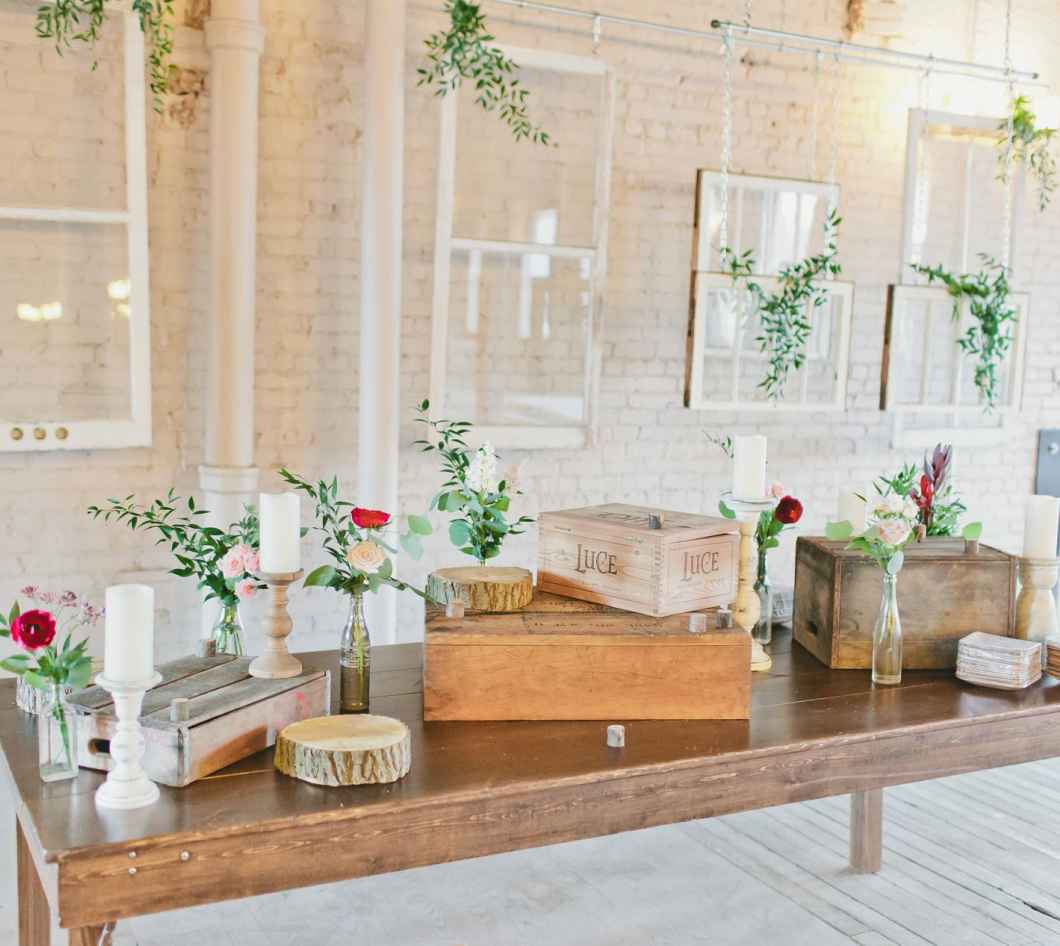 advice From the Bride
This #happliyeverhelmuth bride says, "Try not to get stressed about little things. I thought I was doing okay, but then I totally blew up about cupcake covers—which is definitely not a thing worthy of a blow up. Keep going on dates with your fiancé and don't talk about the wedding. When someone tries to give you unwanted advice just smile and say, 'Thanks for the suggestion!'"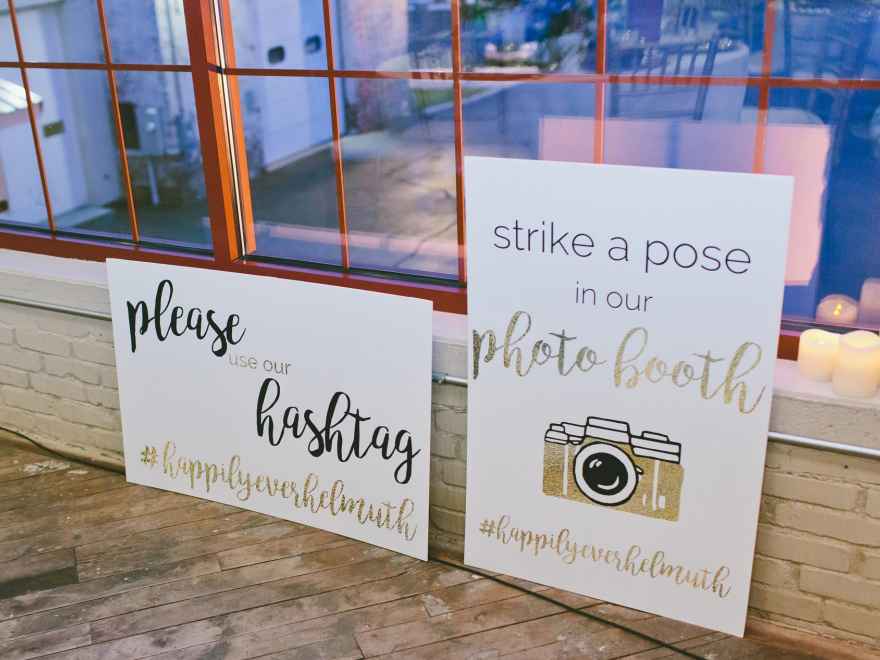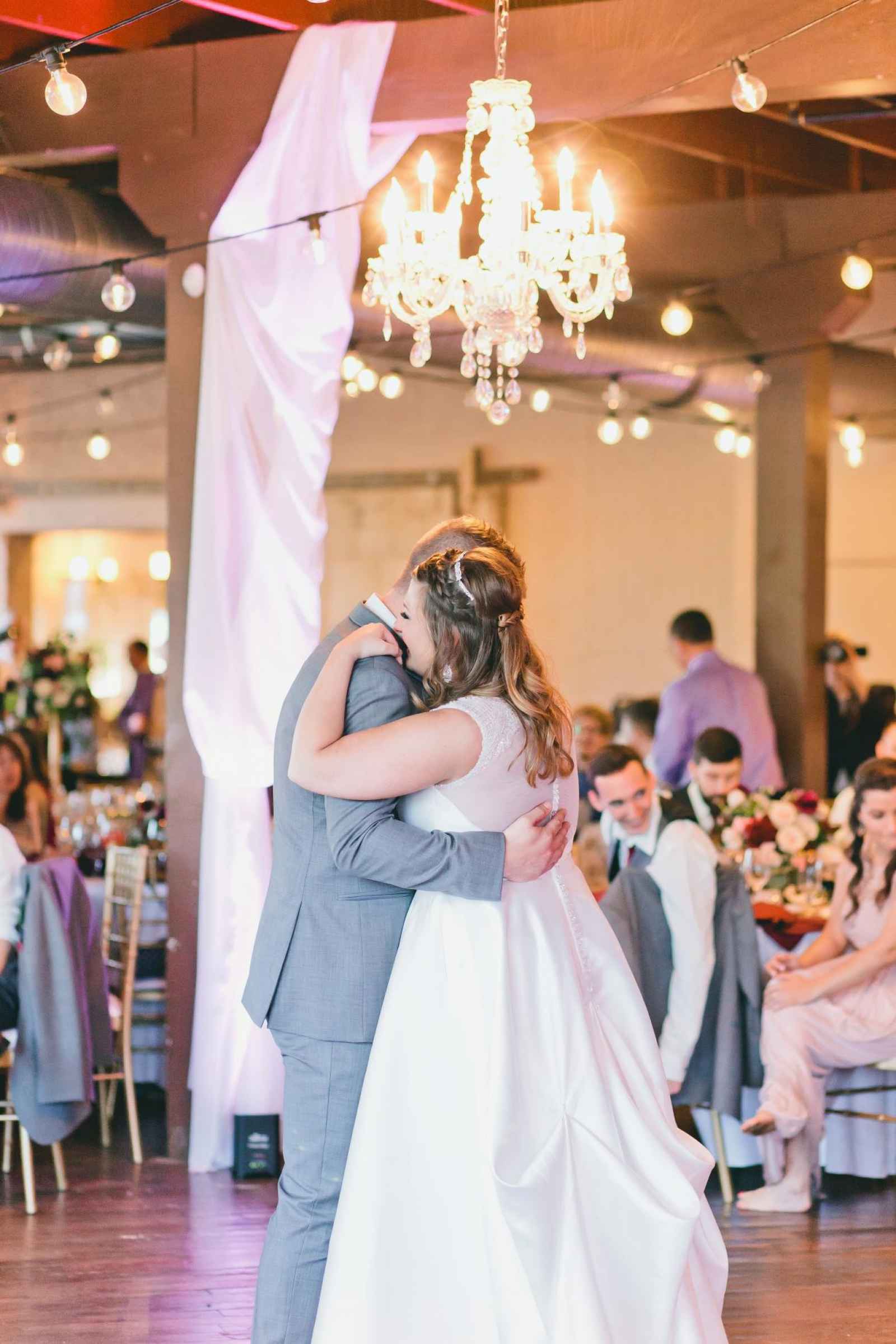 are you a bride-to-be?
We'd love to plan with you on weddingday-online.com. Let's get started!
 
are you a wedding extraordinaire?
Join WeddingDay Magazine in inspiring brides by partnering with us! See how here.