On Kacey and Justin's third anniversary, they had plans to go to a favorite restaurant for dinner. When a busy work day and deadline were cause for a cancellation, Justin had to break the bad news. Knowing Kacey was disappointed, he instead decided a proposal was in order! He picked up Kacey's engagement ring that had come in and met Kacey at home, letting her know dinner was still on. Little did Kacey know, Justin had arranged for a huge surprise.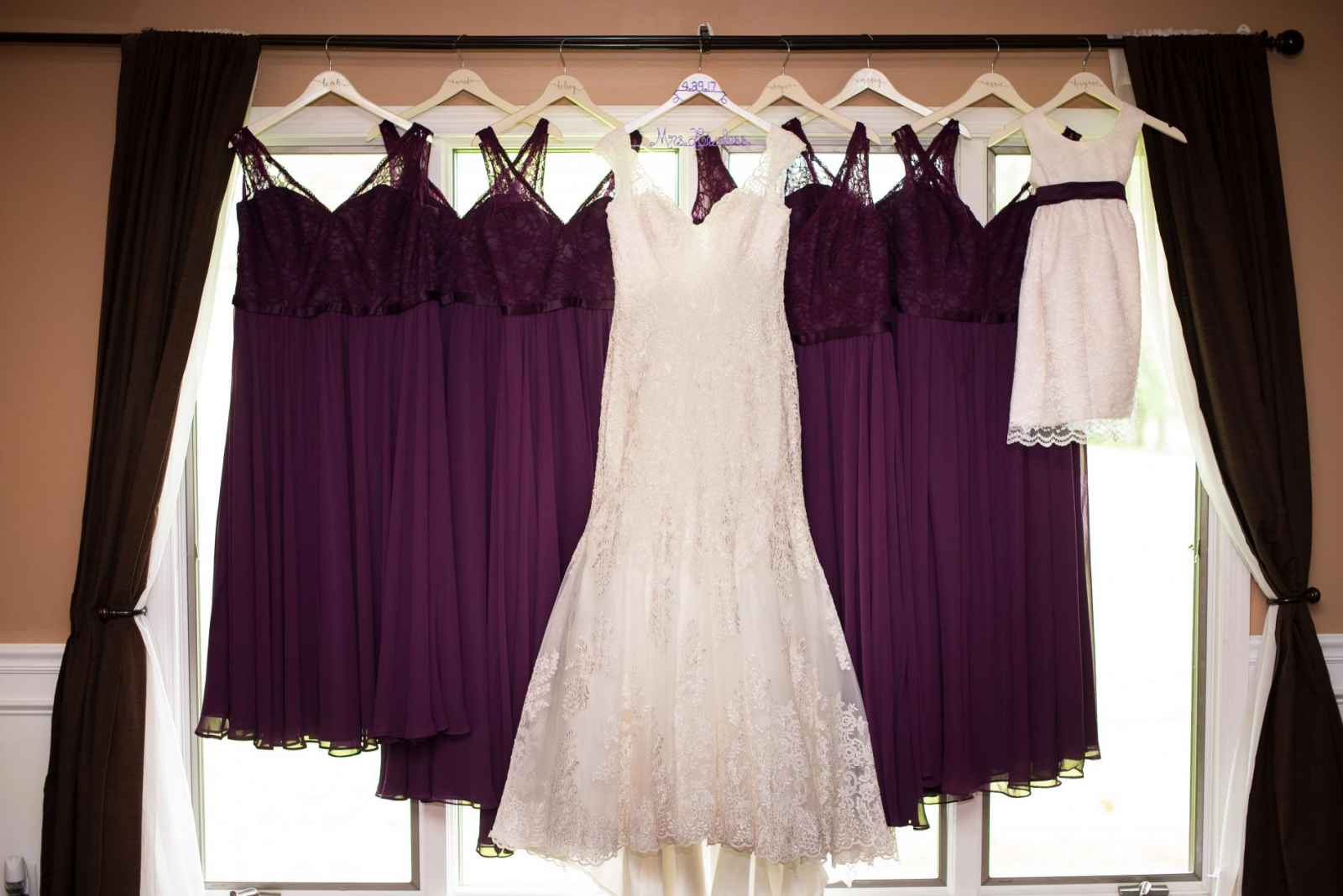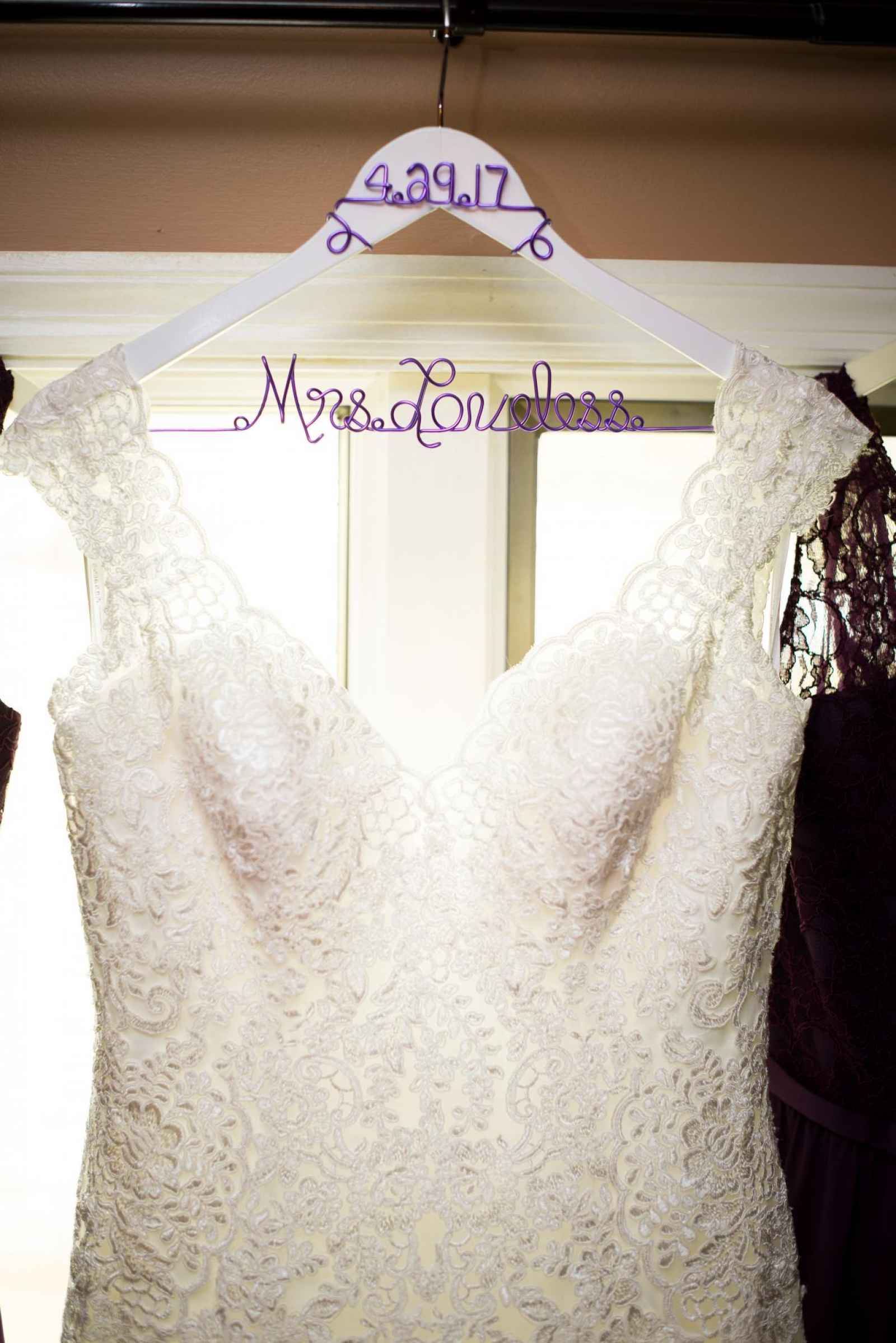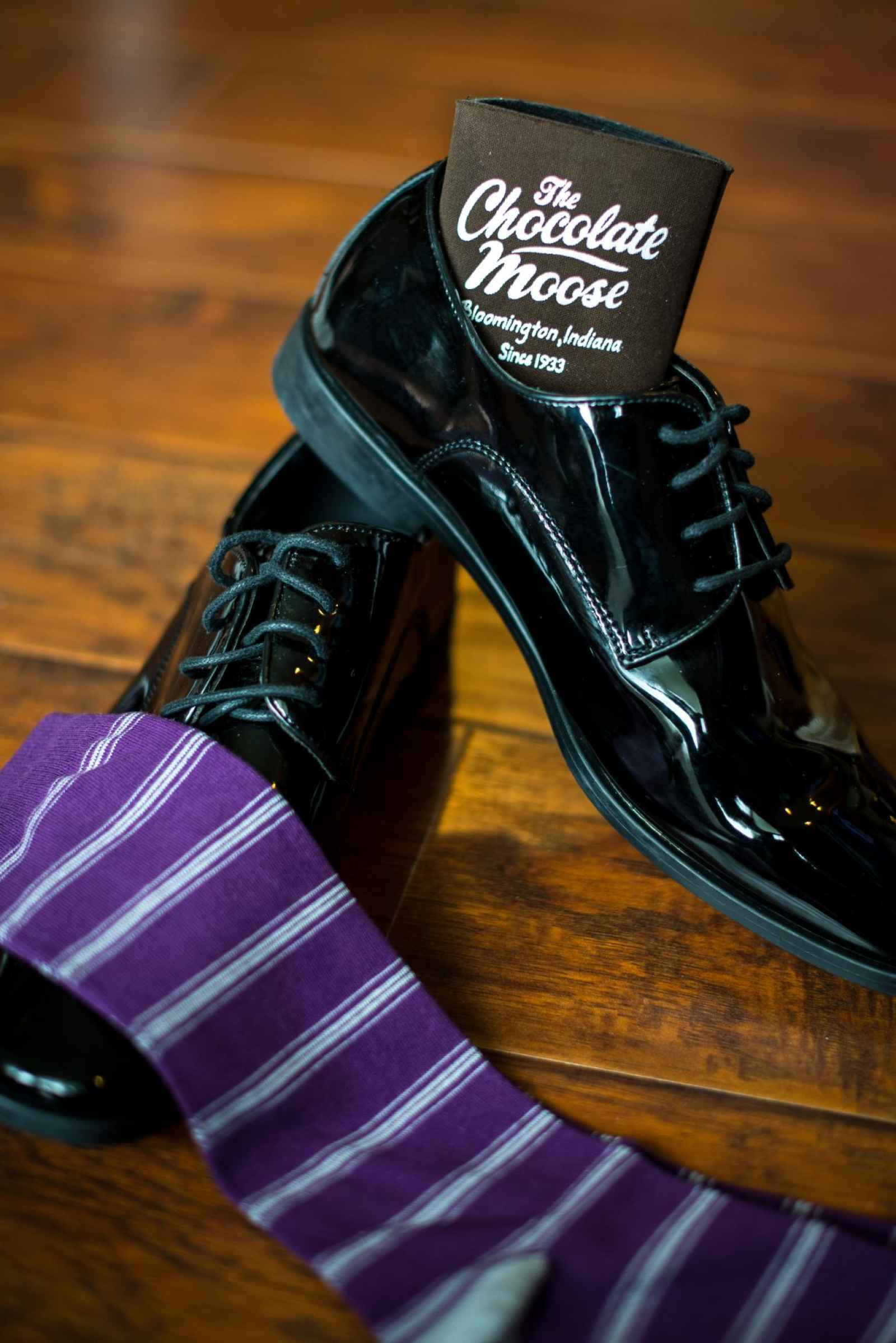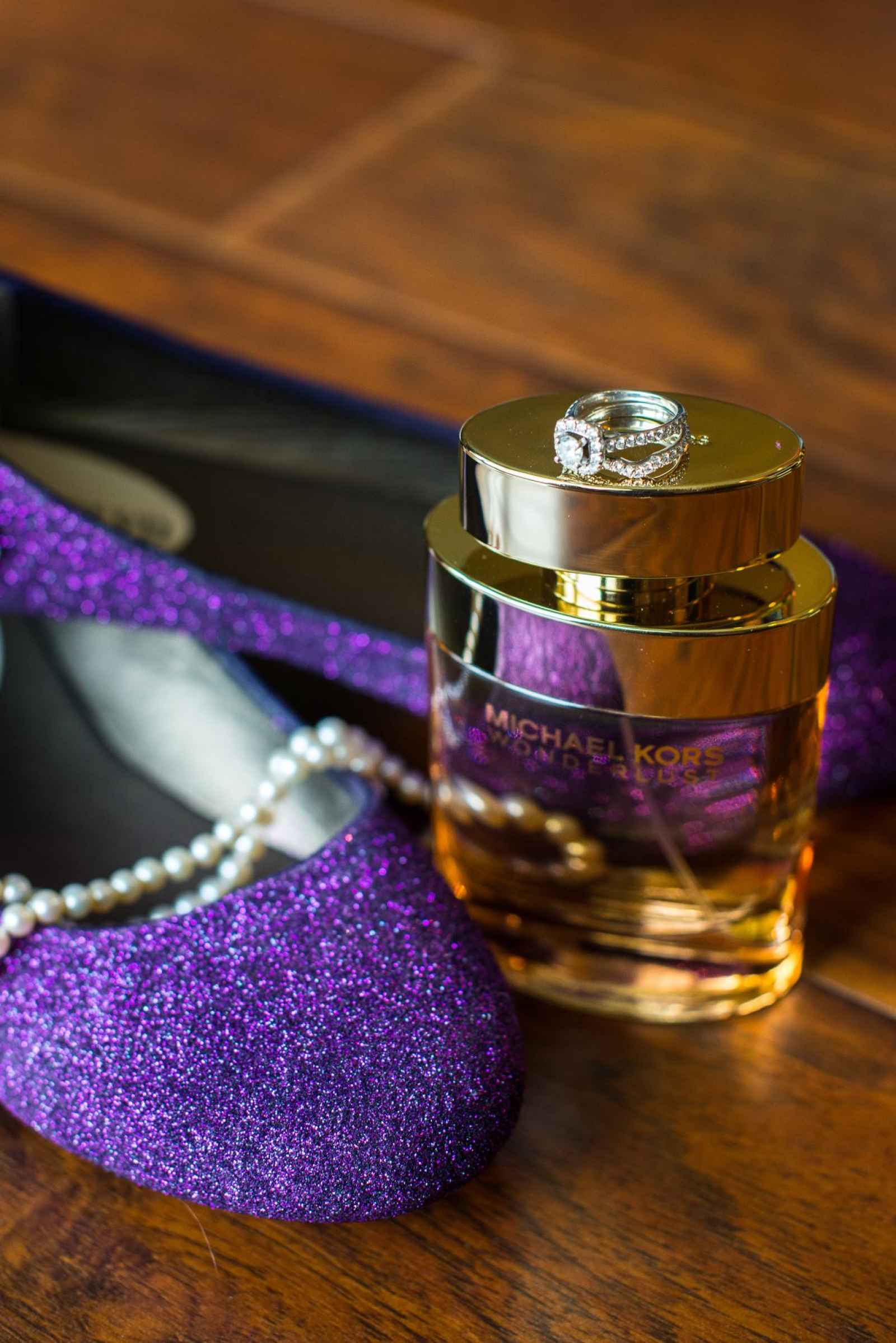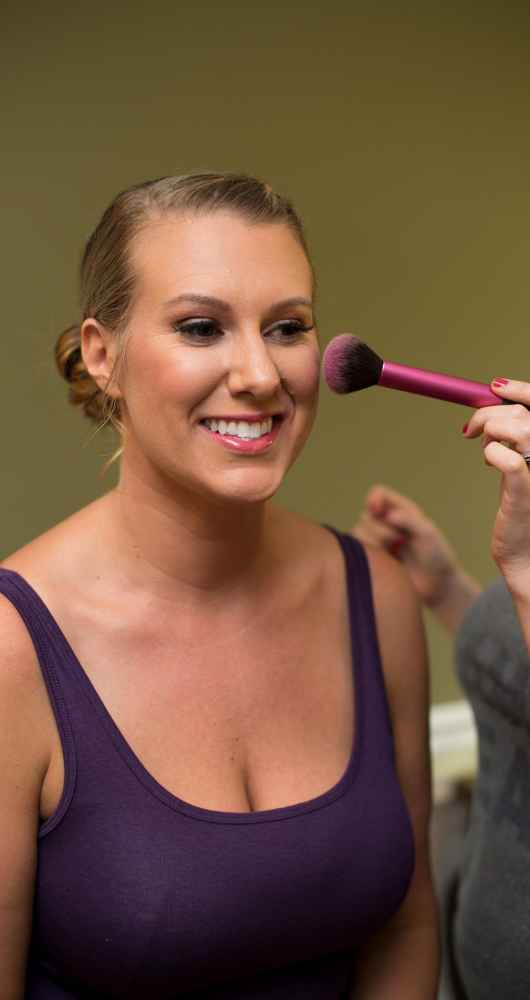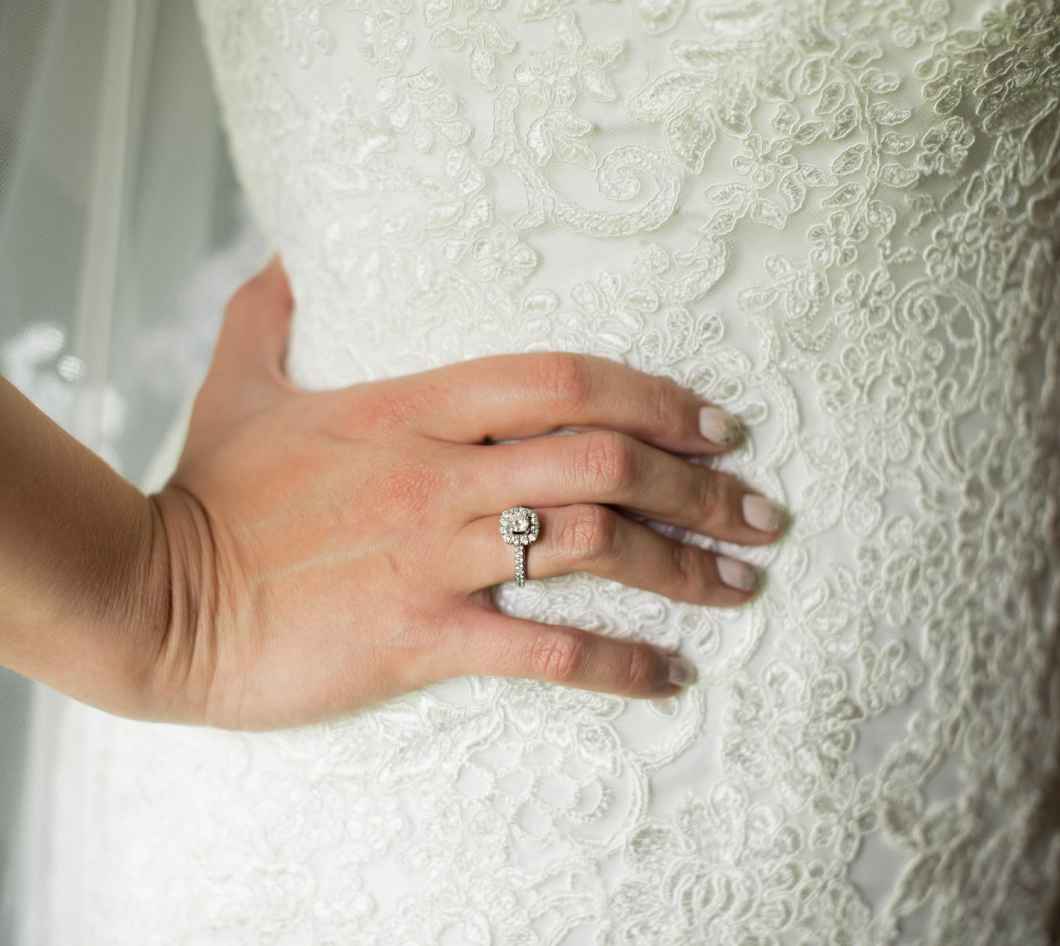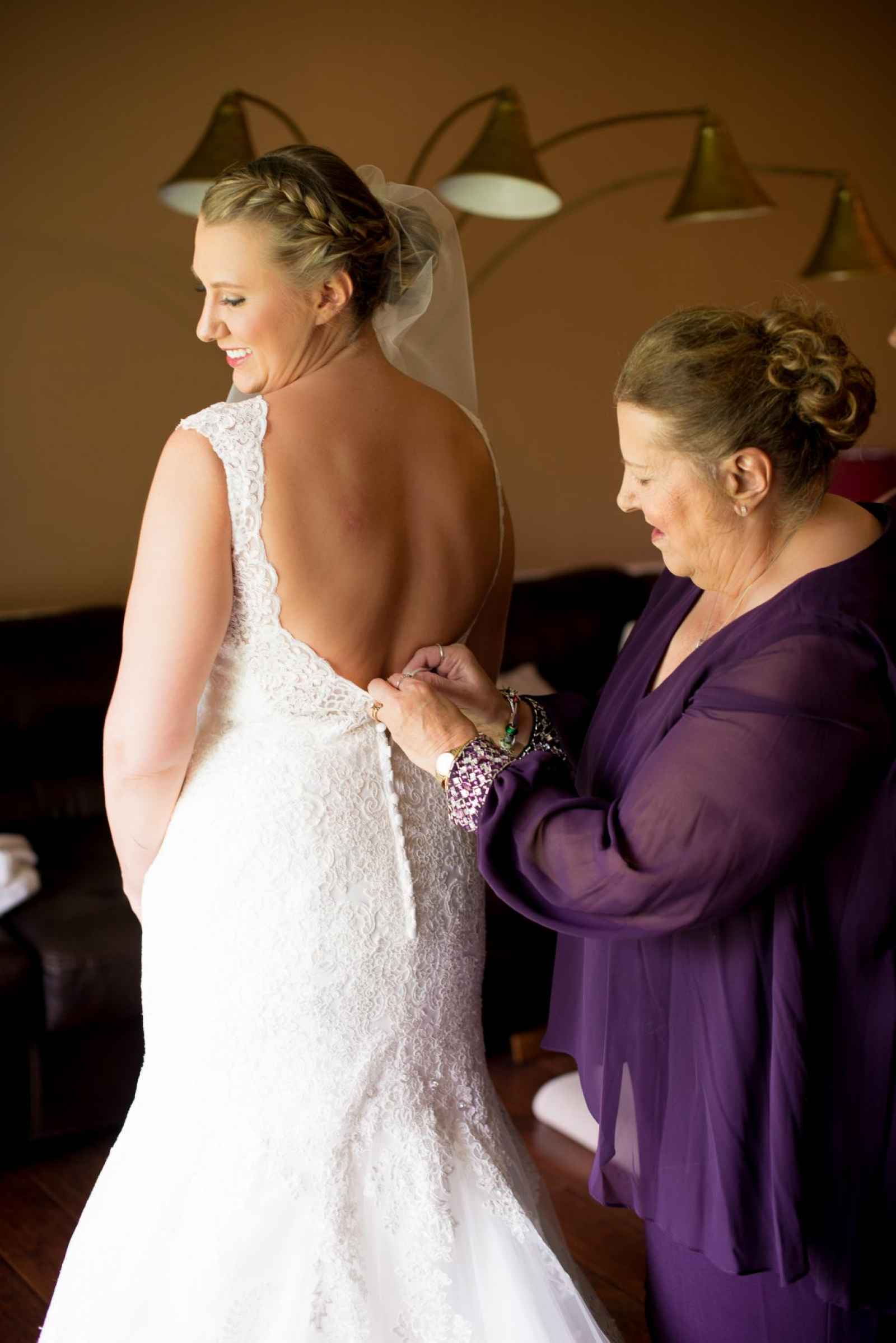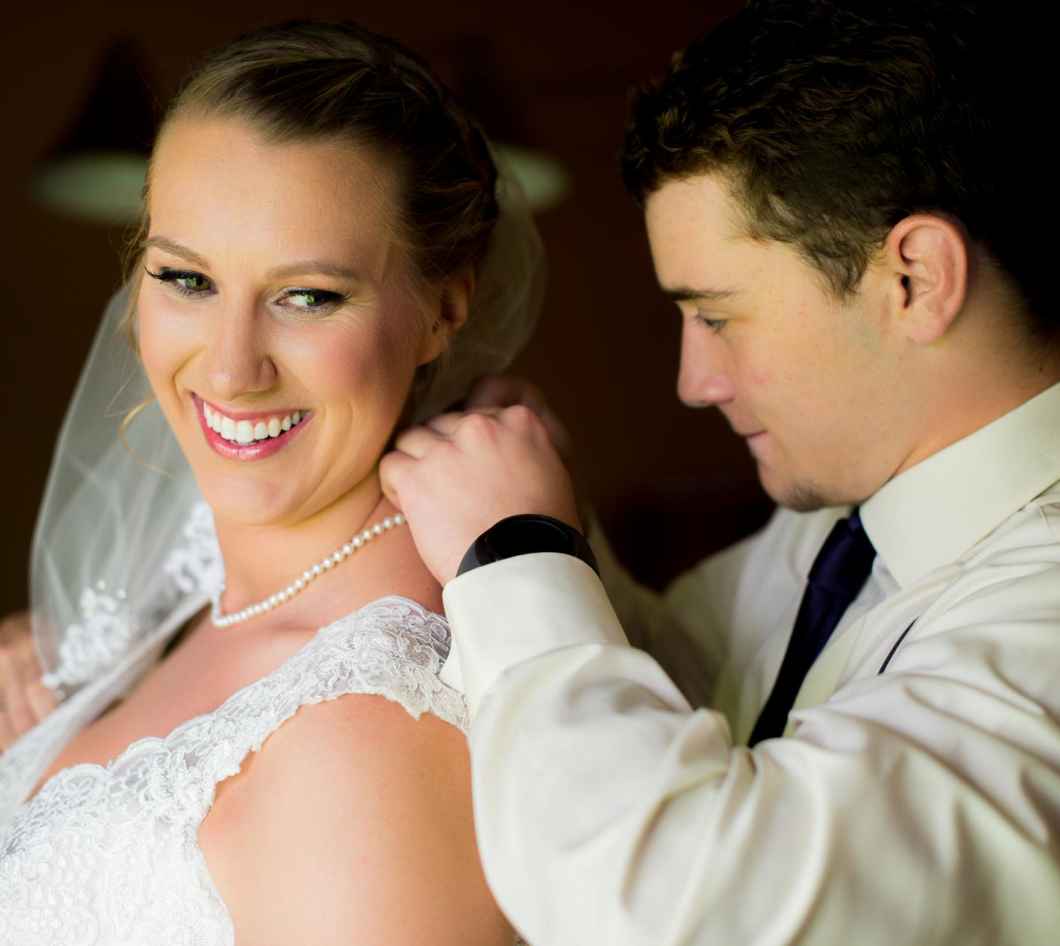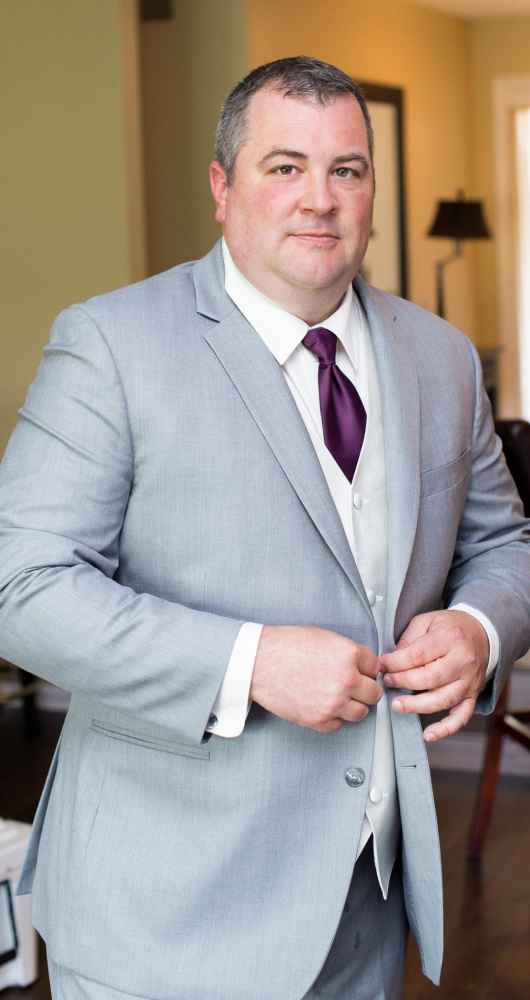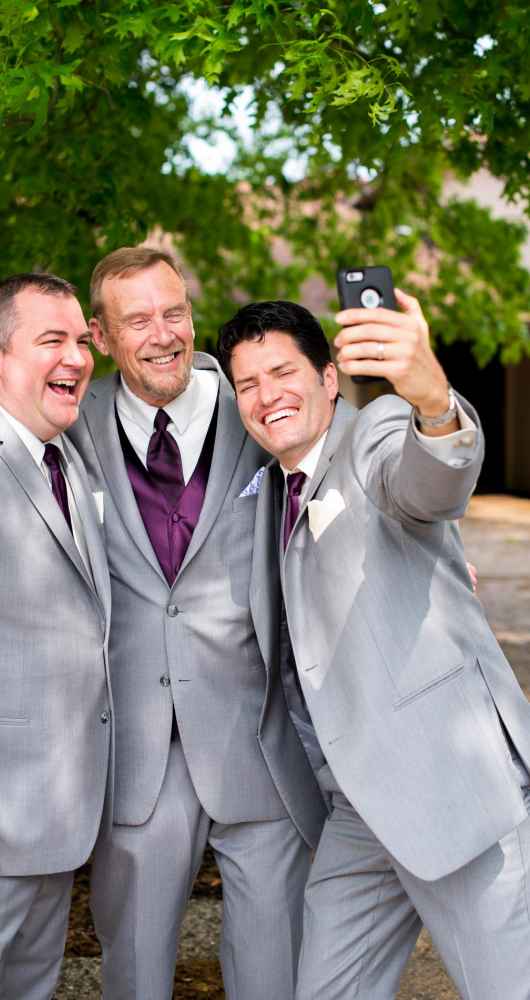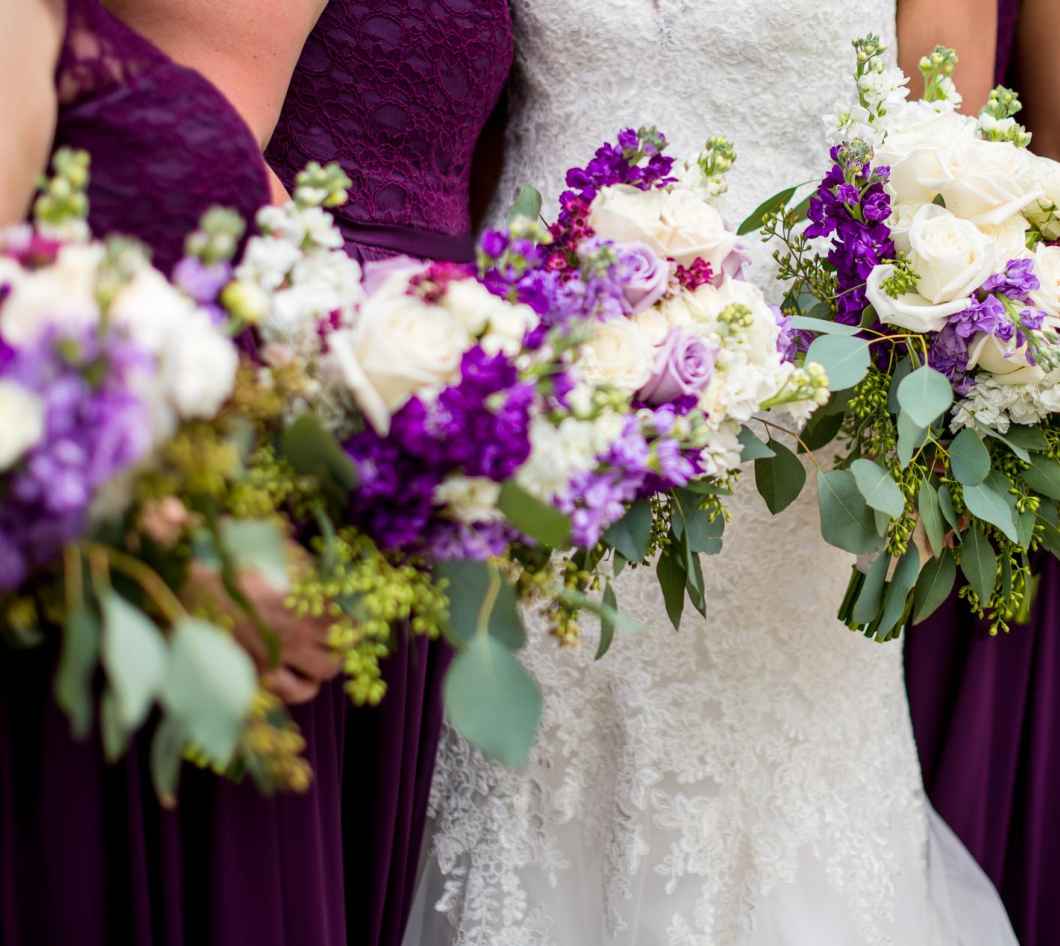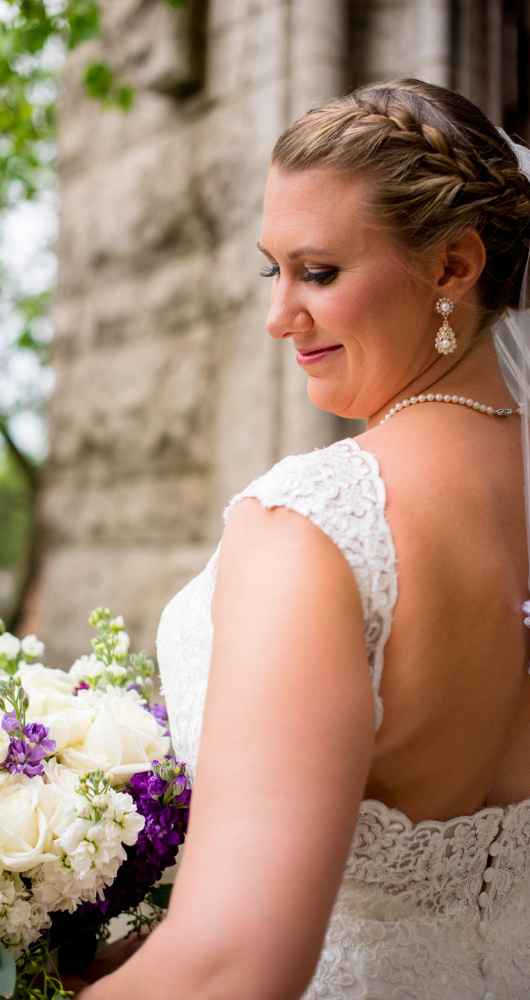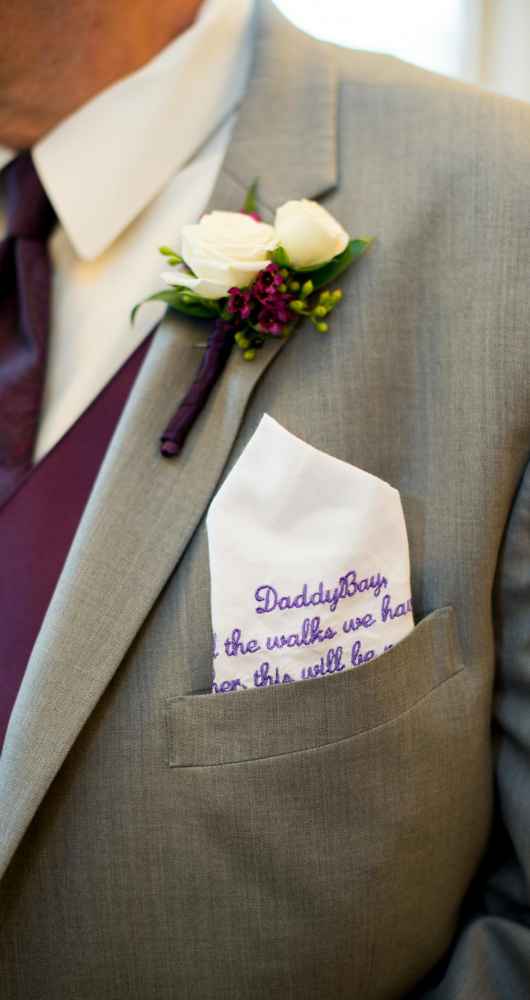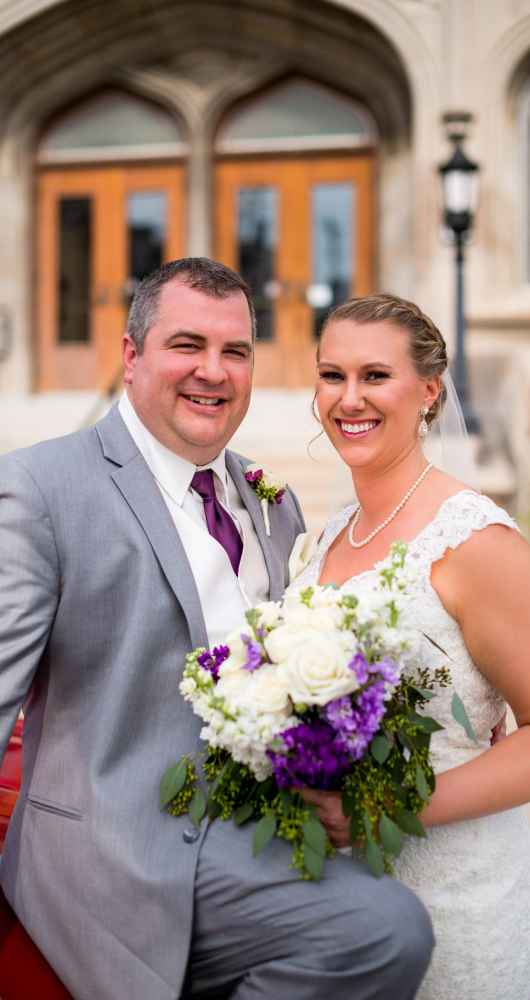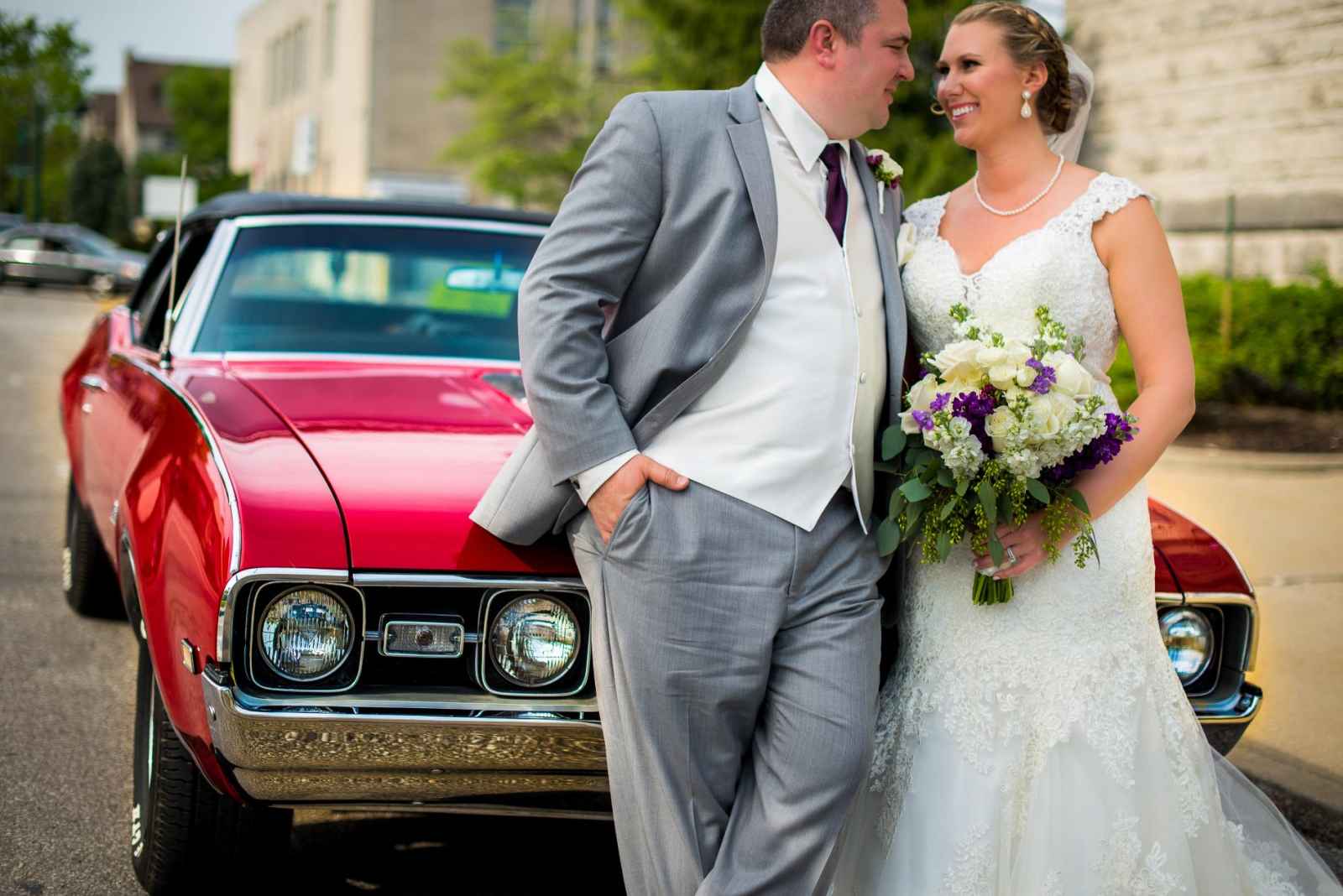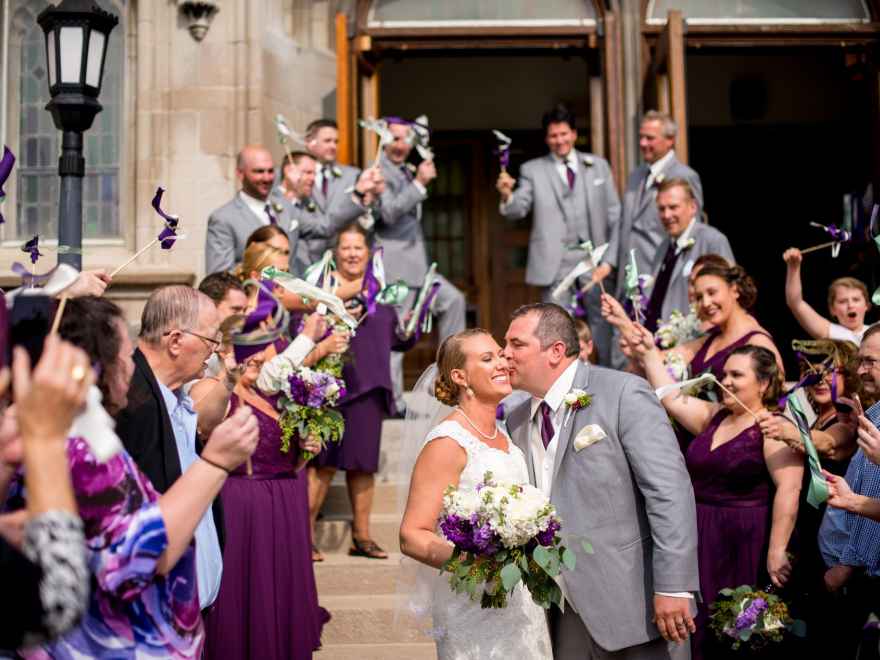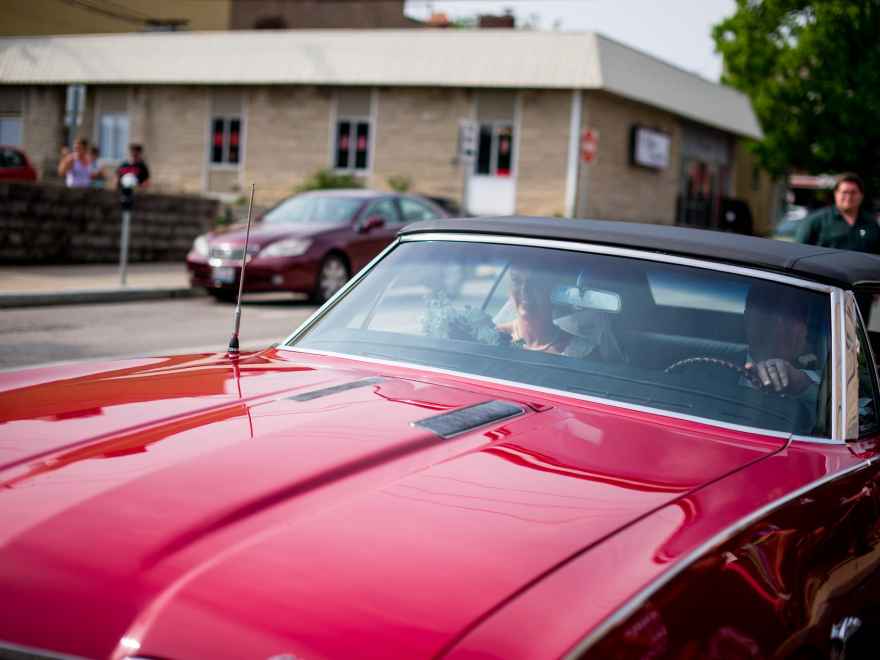 "As, we left for dinner, he got a 'call' from one of his employees saying that the delivery truck for the ice cream shop, The Chocolate Moose, wouldn't start and they needed to deliver ice to an event," Kacey says. "So, of course, we had to stop and get ice from the shop to deliver on our way. At this point in time, I told him we weren't ever going to make it to dinner. I asked where the event was and Justin told me it was at the IU Auditorium. This should have given it away, however, I was clueless." Catching Kacey completely off guard, she was needless to say happy and excited to say "yes!" while holding two bags of ice in her hands, while Justin was down on one knee in front of the stadium!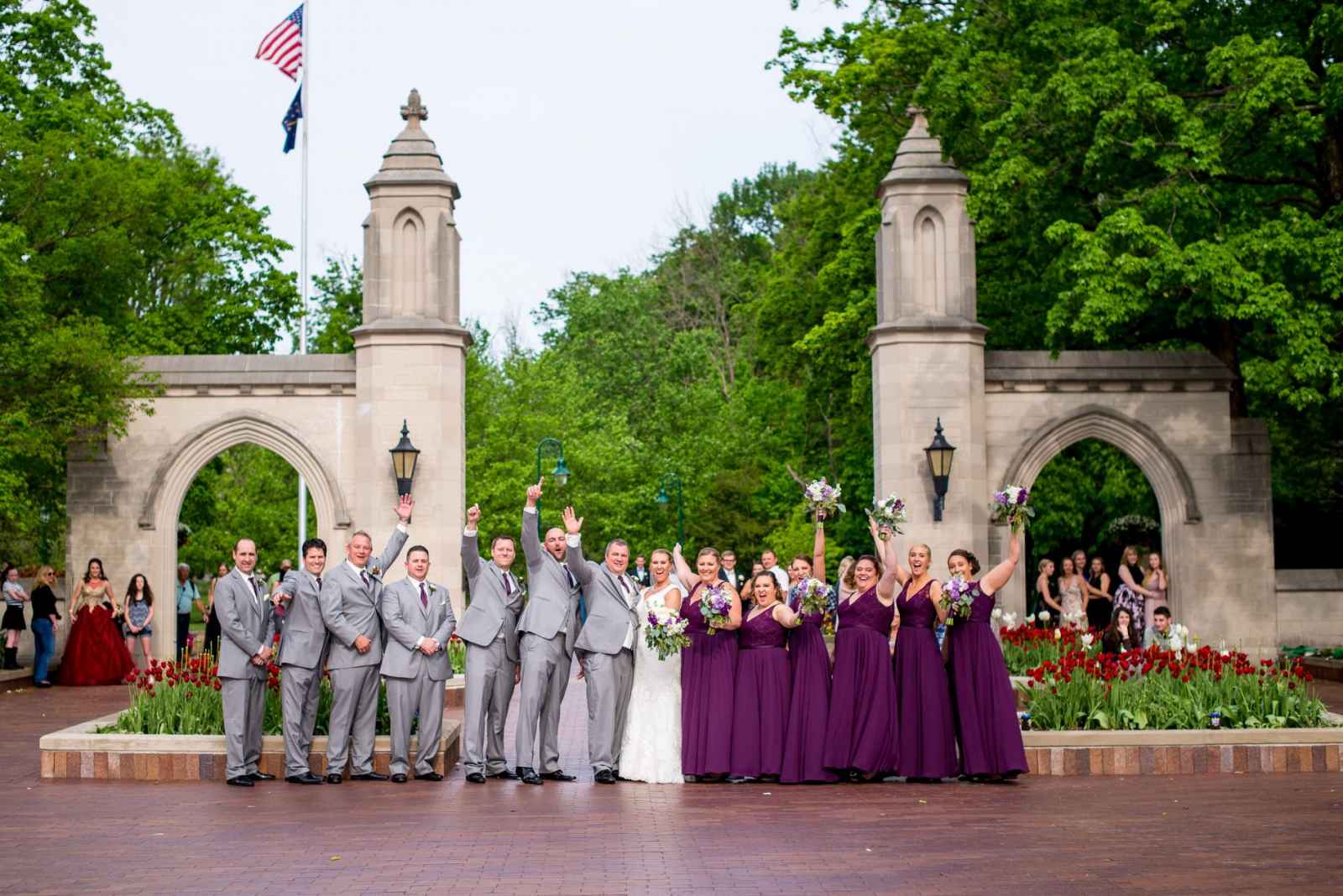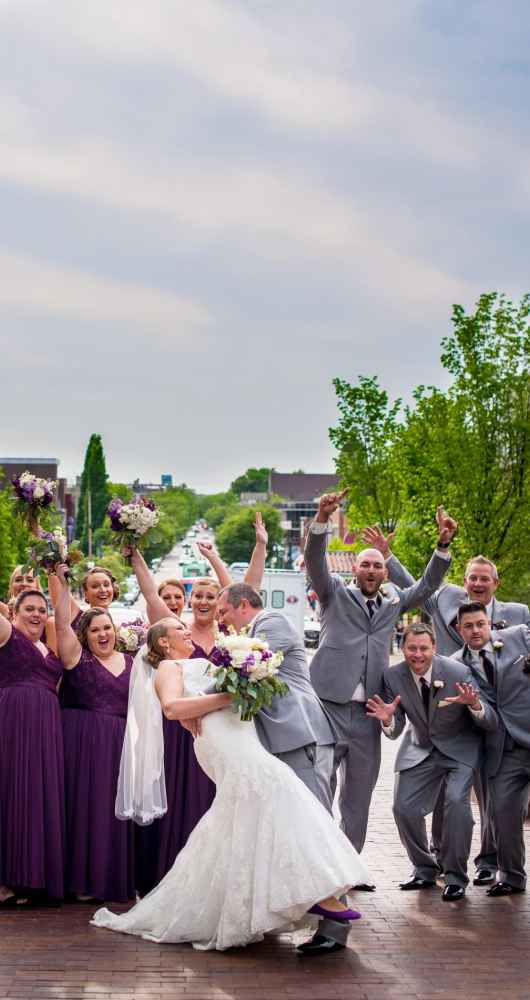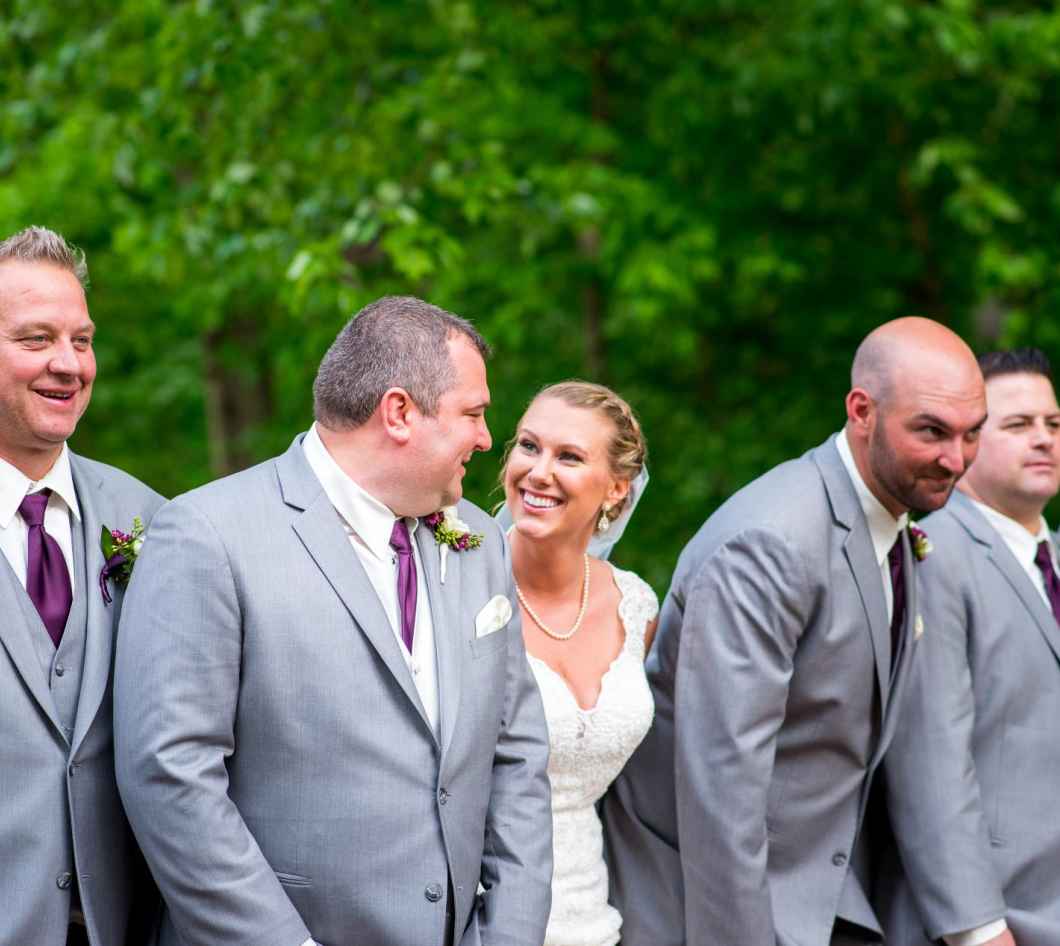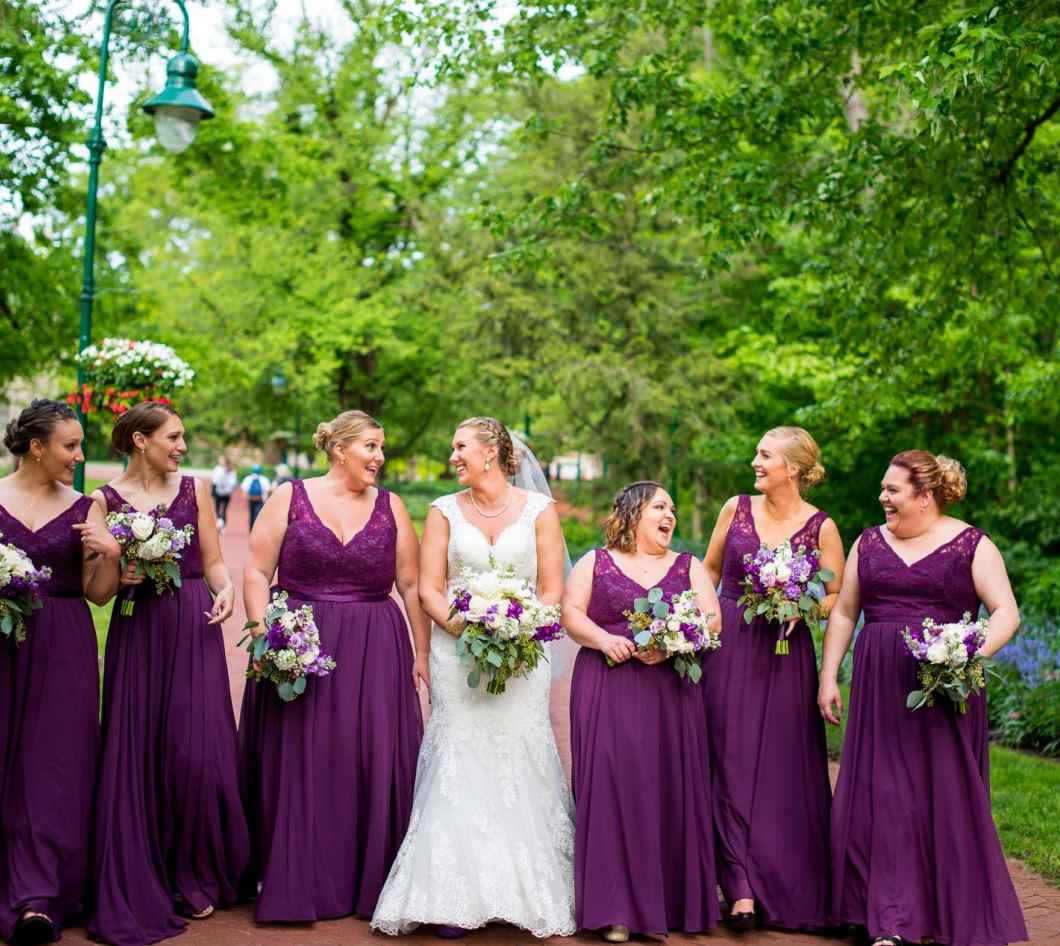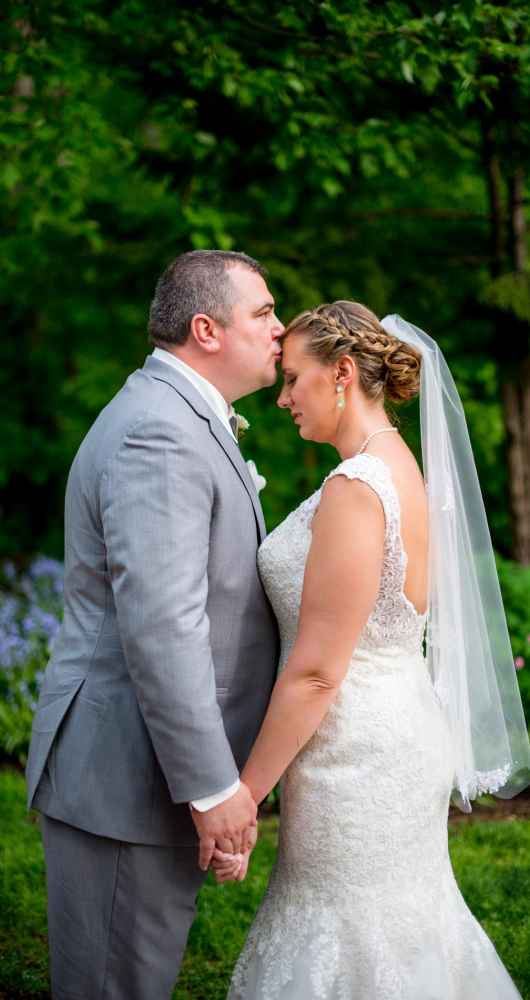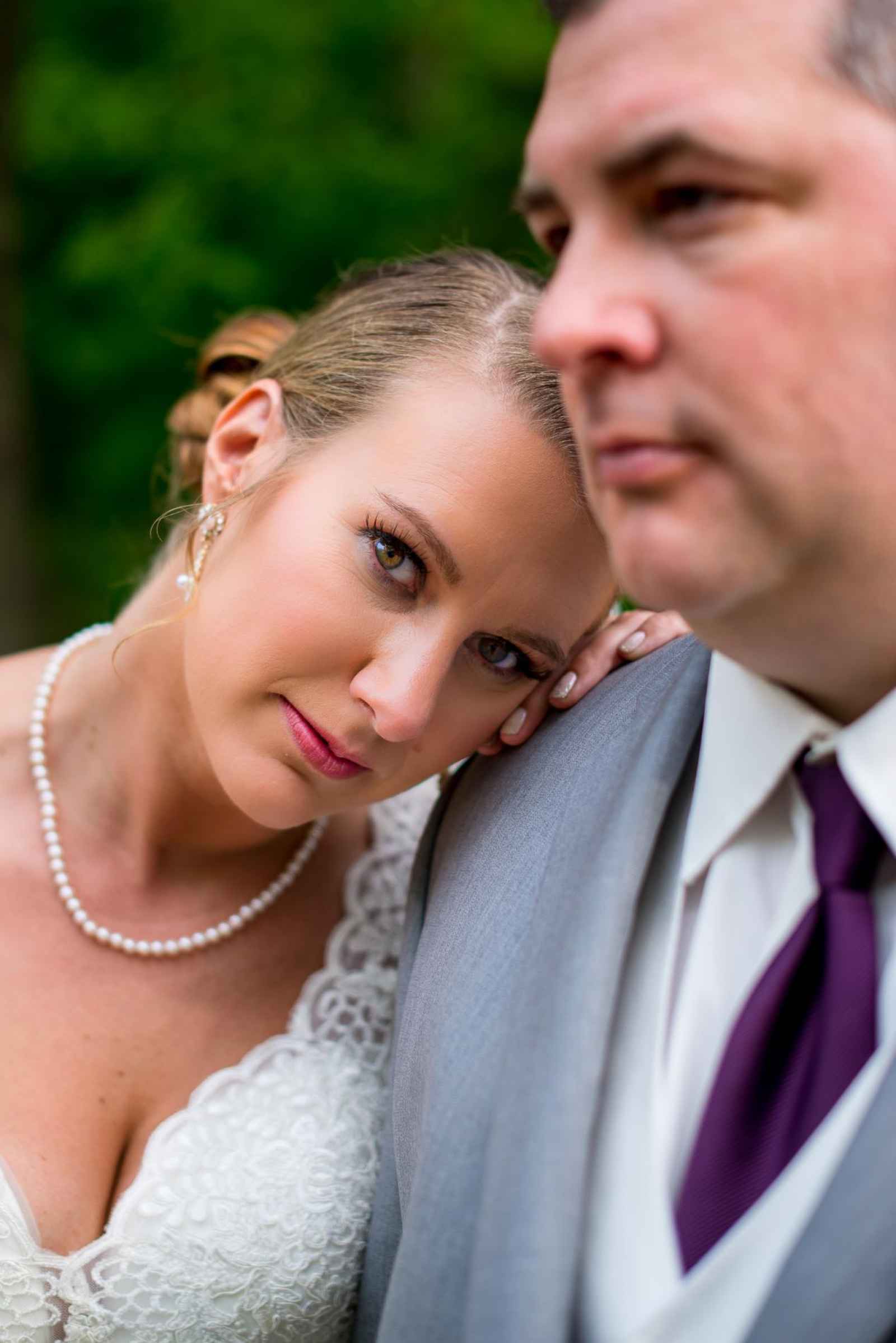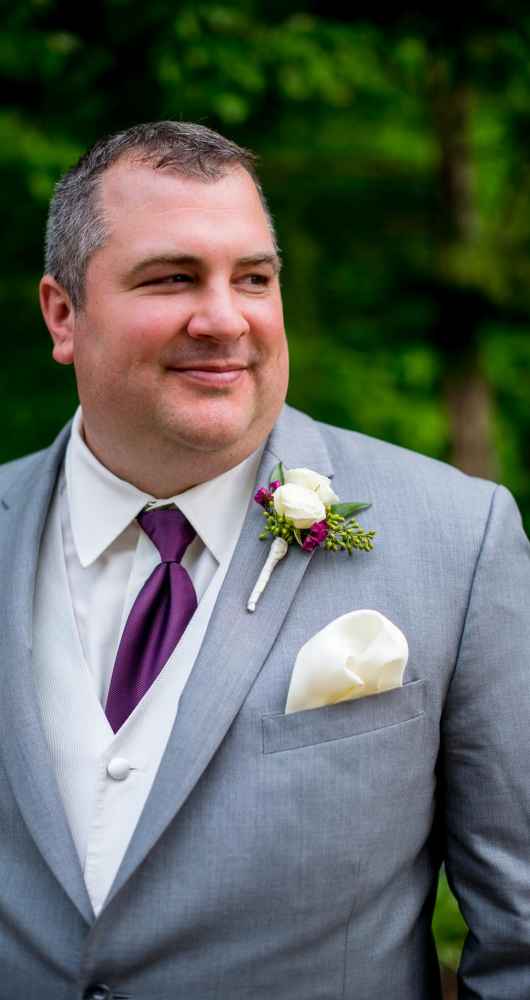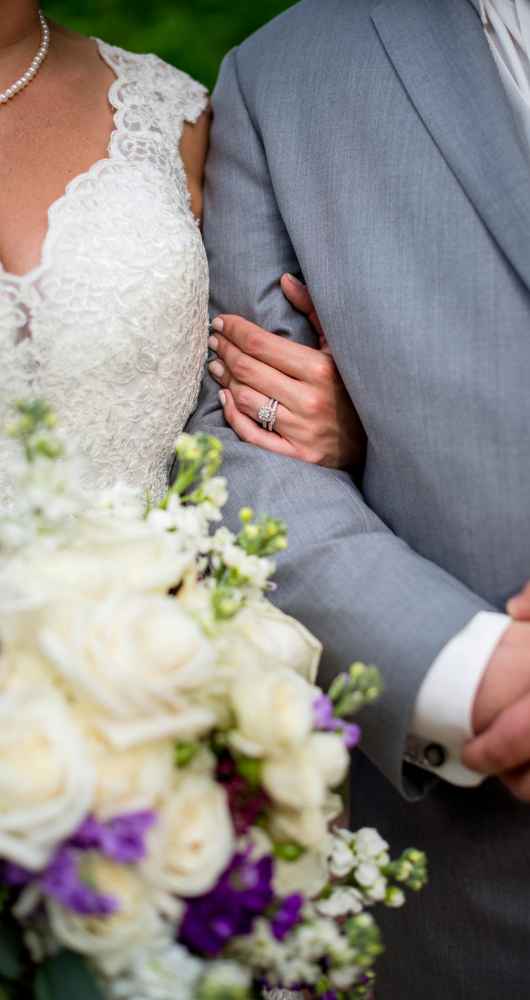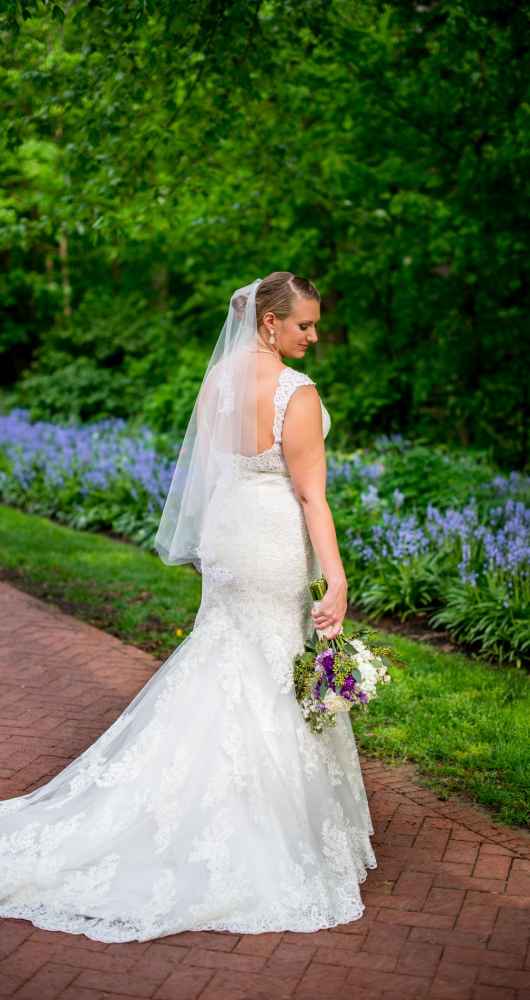 About a week after her proposal, Kacey had knee surgery and therefore a lot of down time to spend on Pinterest. "My mom was in town after my surgery so she was able to help me start with a guest list so we knew how many guests we needed to accommodate for a venue. I began booking the venues and then finding pins off Pinterest and the rest just came naturally," Kacey says. Kacey's friend, Amanda, was also a big help in coordinating.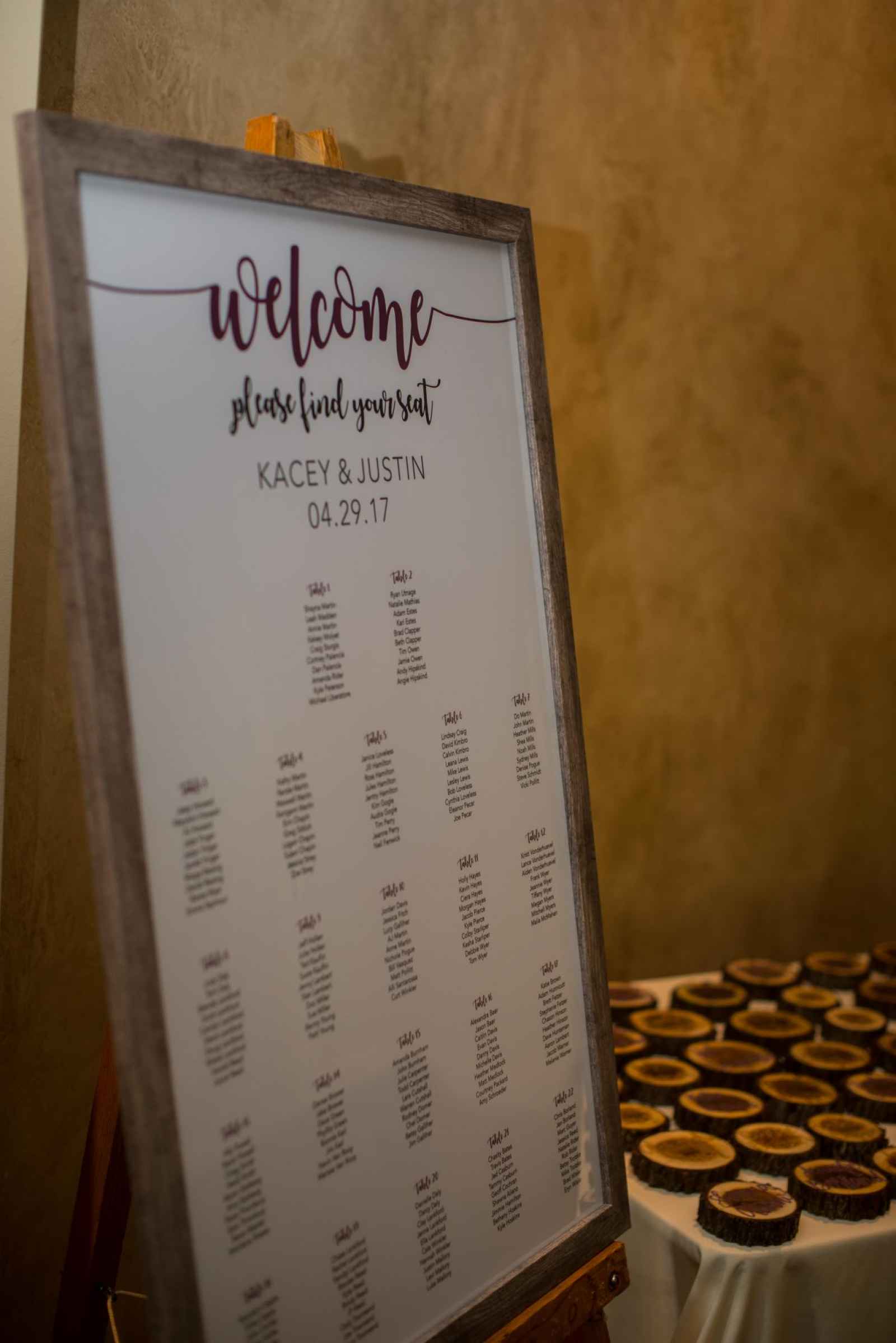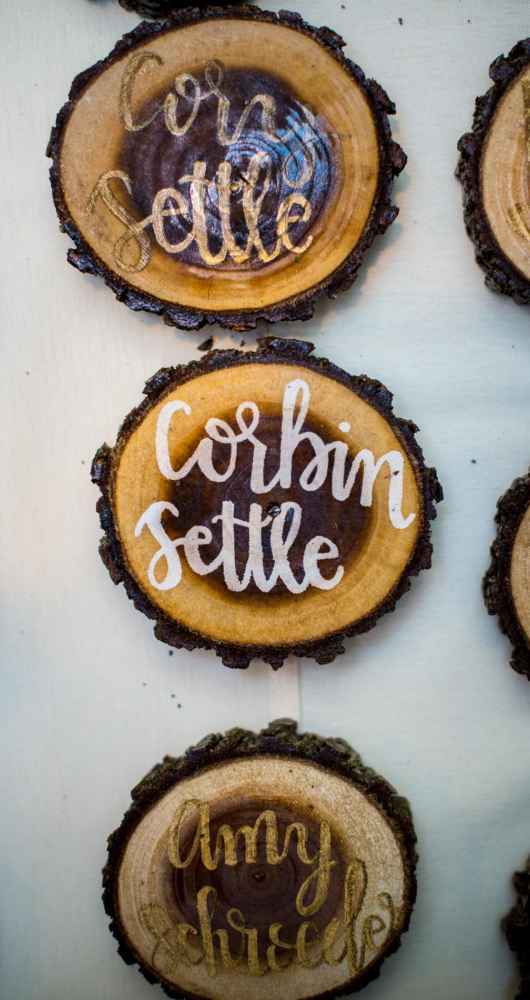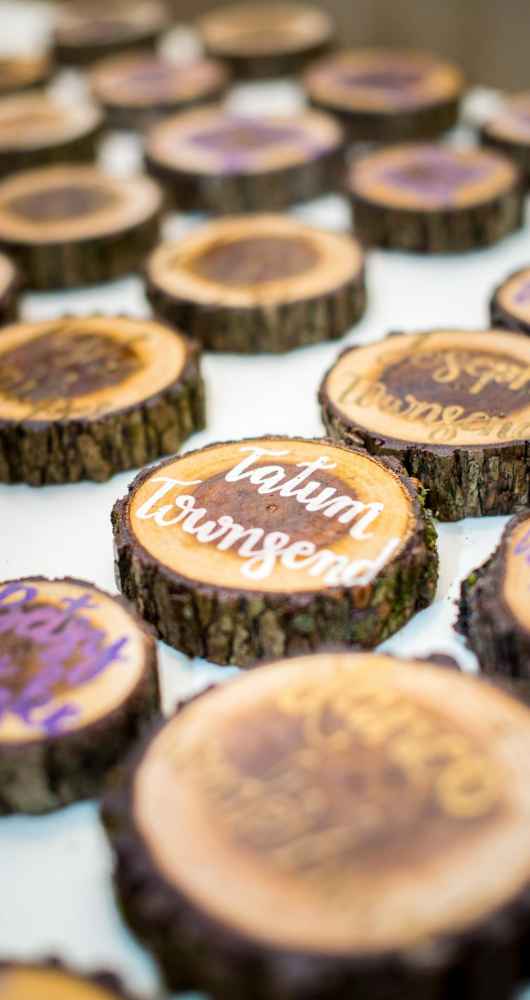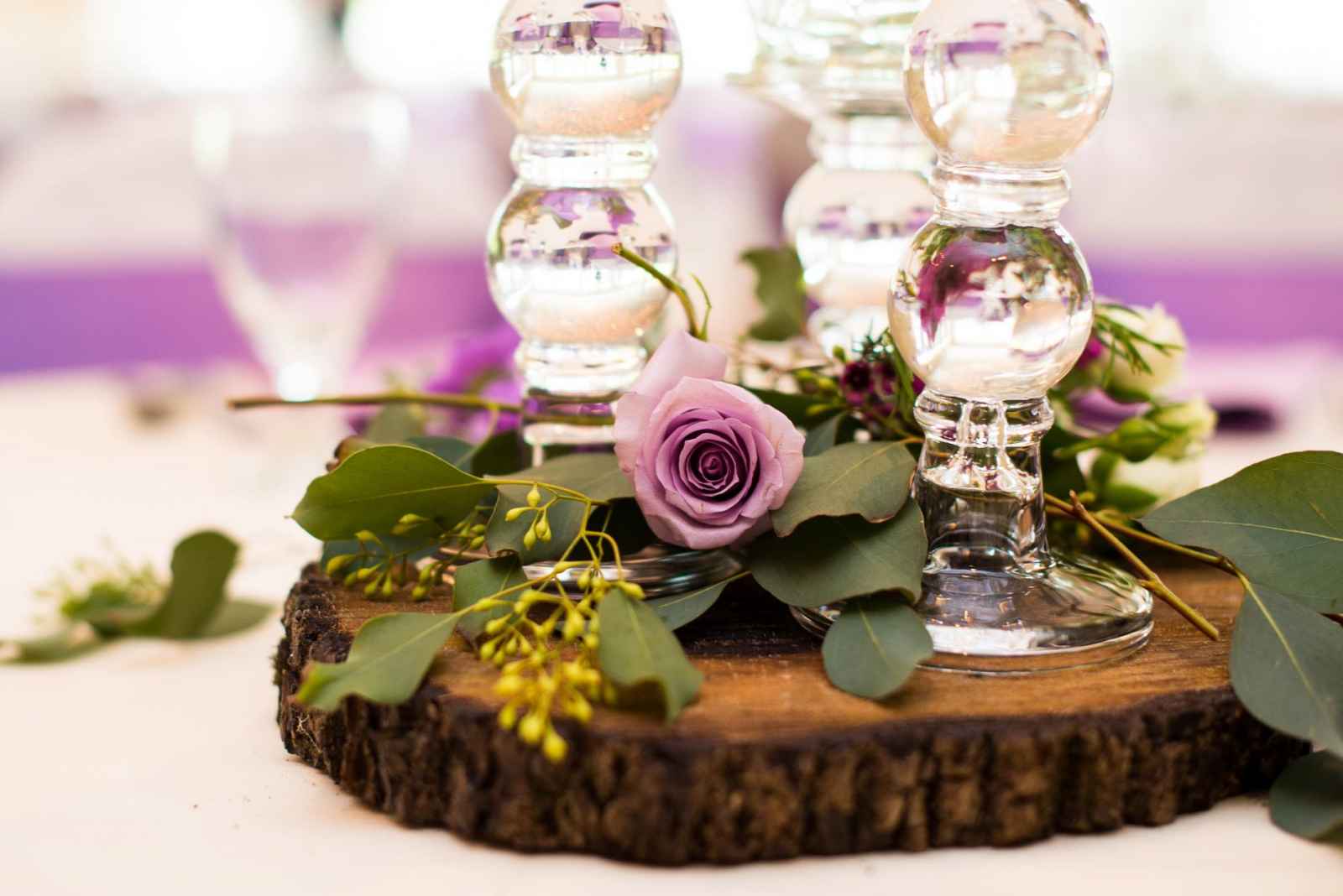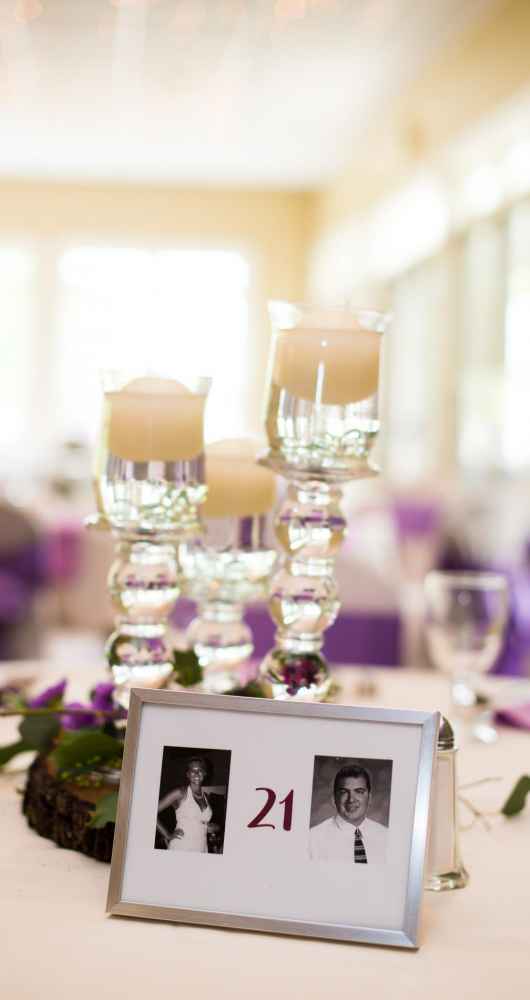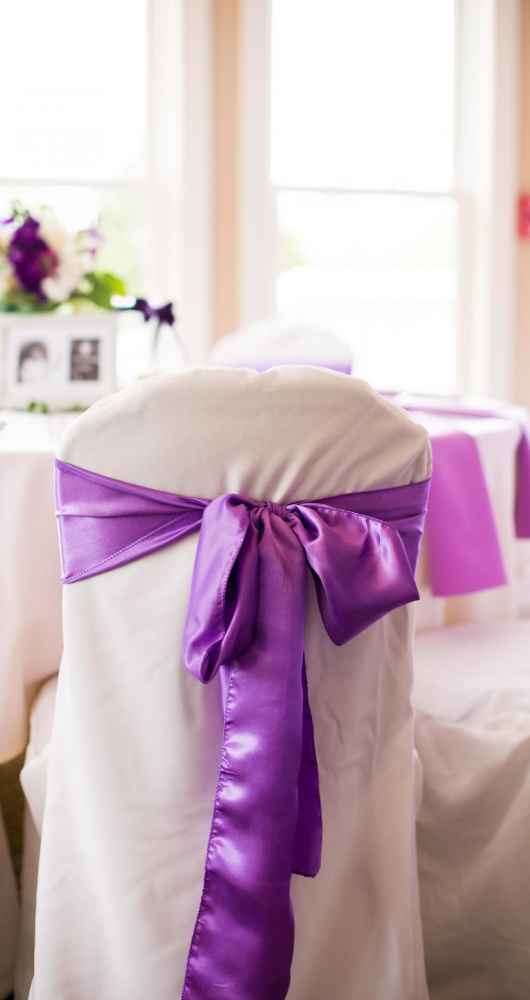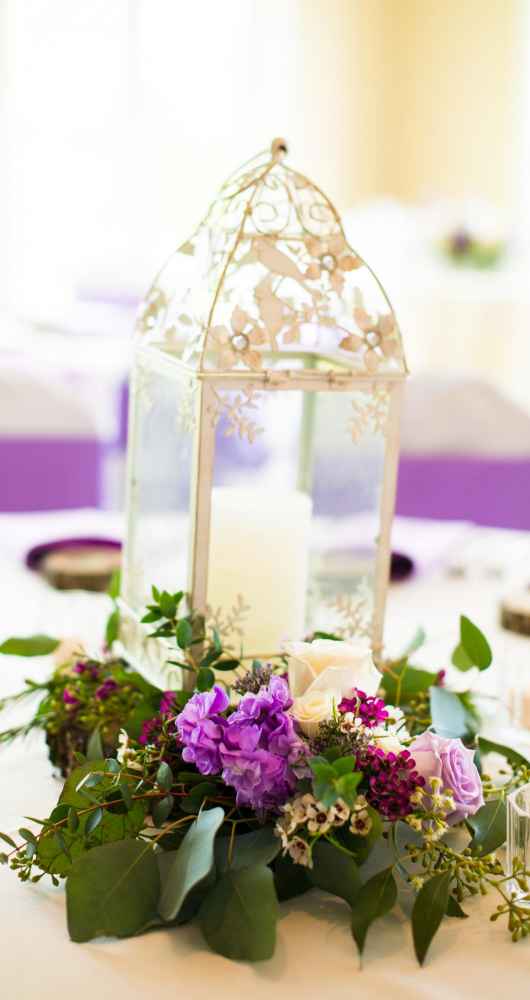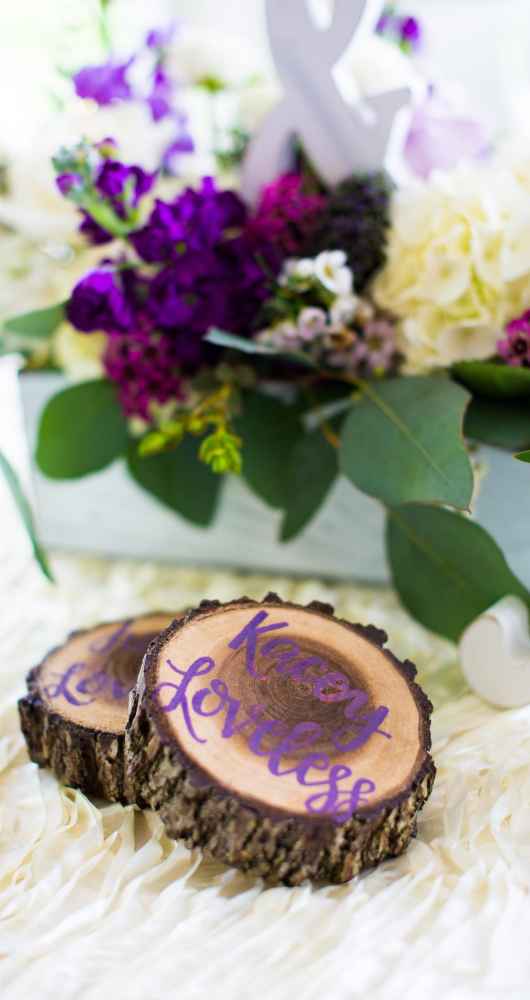 Kacey chose the Bloomington Country Club as it was one of the few places that could accommodate the couple's guest list. "We also live in condos right down from the Country Club," Kacey says. "It is a great price for what you get and it's pretty much a blank slate. The food was also great, so I didn't have to worry about finding another vendor for that!"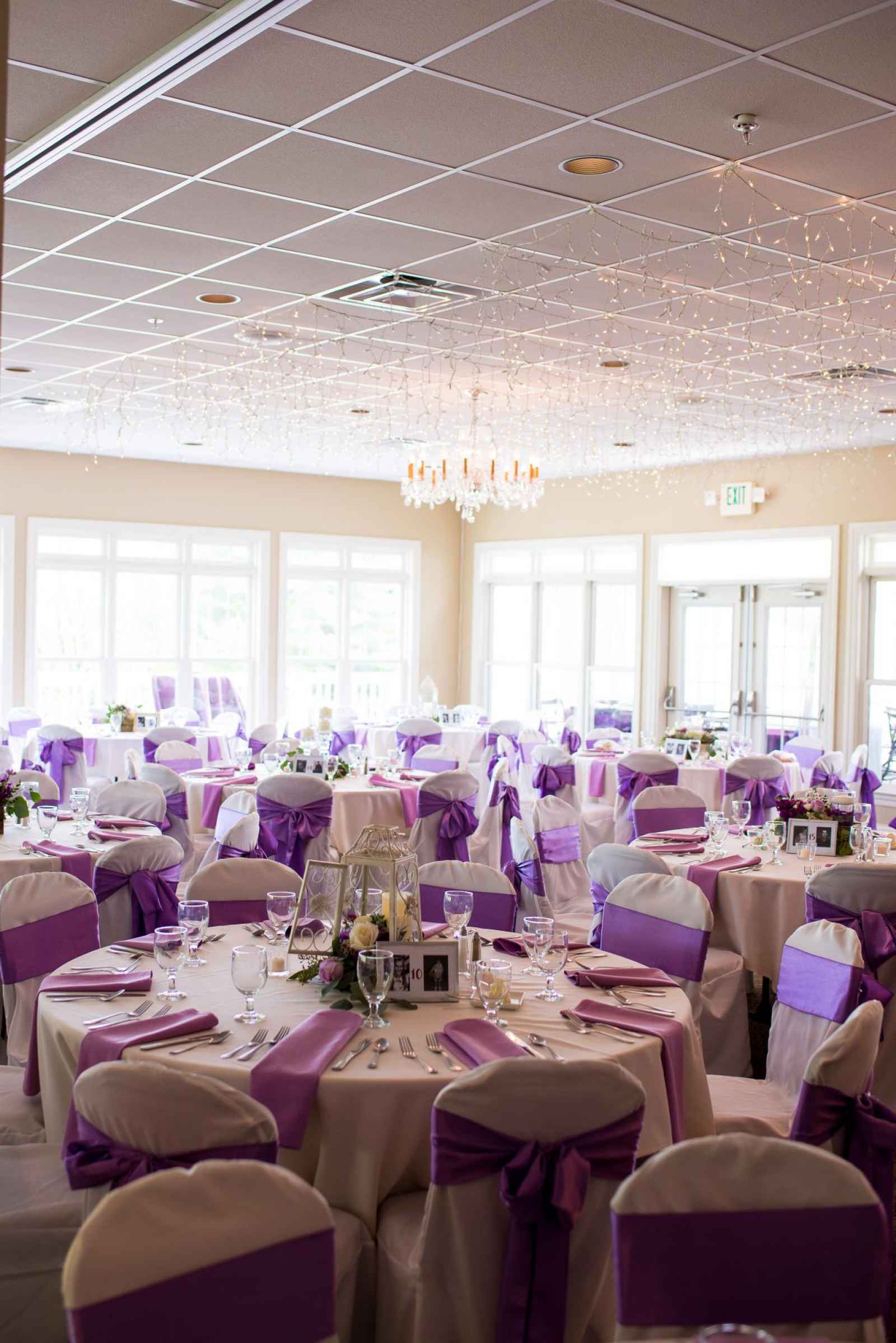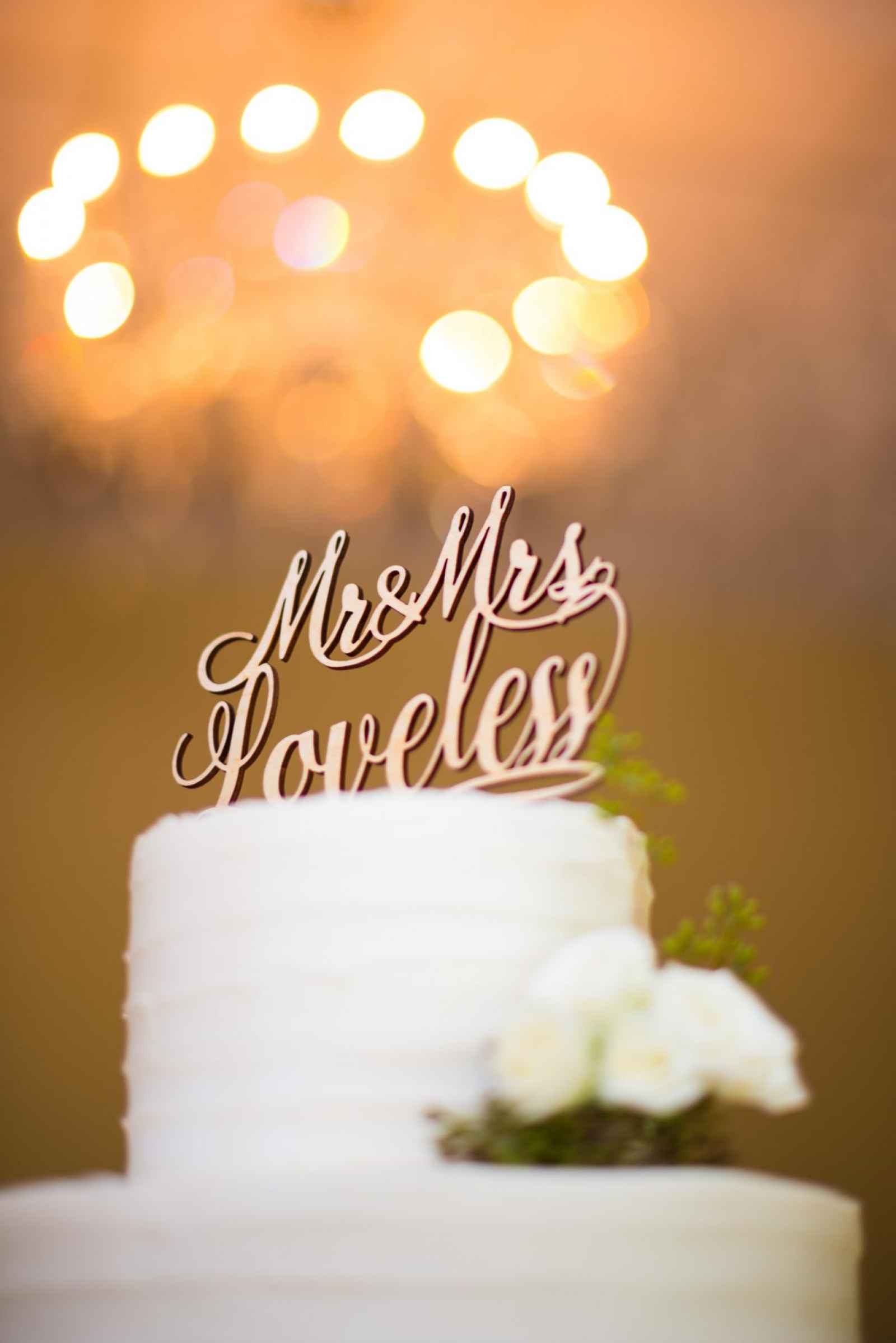 ​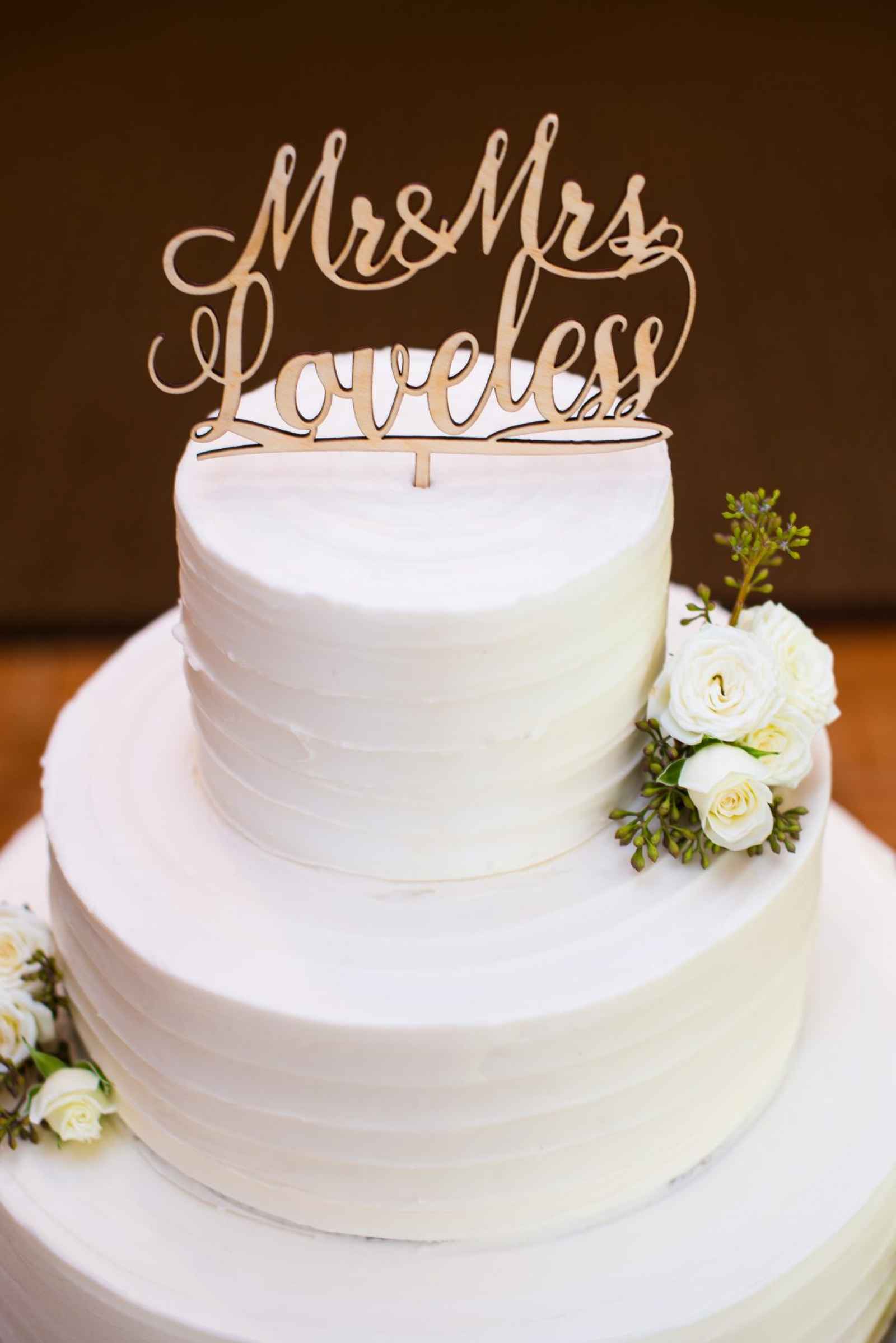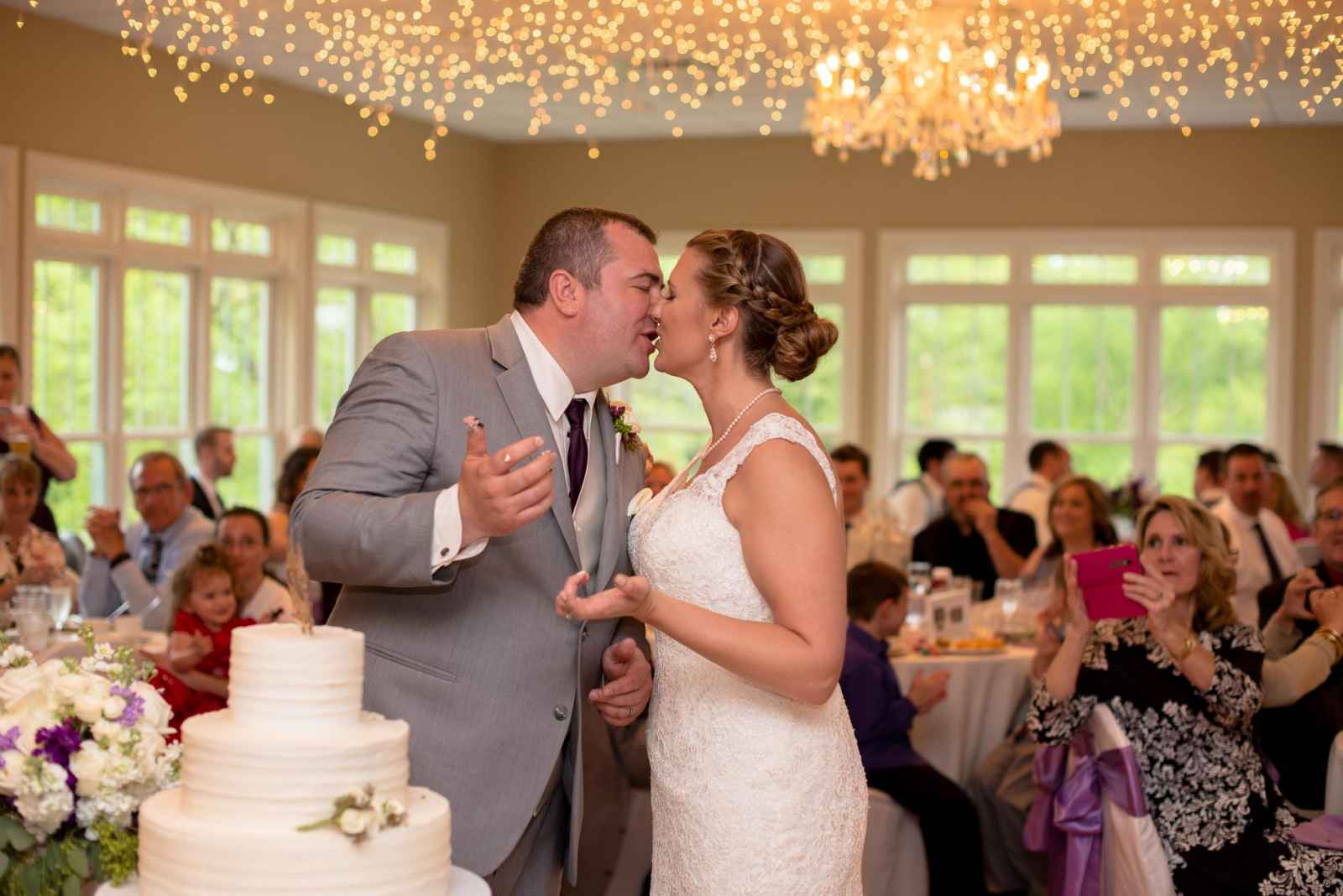 Kacey was able to easily decide on her other vendors, too. "Cathy Teeters is known as the best florist in Bloomington," Kacey says. "She was great to work with. I knew the colors and basic idea of what I wanted for our bouquets and centerpieces but trusted that she would make them beautiful. She outdid herself. They were better than I could have imagined. My hair was done by a family member (she did our entire party's hair). My friend, Alexandra, used to sell Mary Kay and she offered to do our makeup for a great price. She was great to work with and stayed within budget. The first time I heard The Dynamics play at a wedding, I knew that I would have to have them at my wedding. The dance floor was always full!"

While Kacey had tried on dresses at some places up in Indy, she couldn't find anything that spoke to her. "I had it narrowed down to specific style and look," Kacey says. "I finally had my dad and mom and one of my bridesmaids go with me to the Bridal District in Cincinnati. it was there that she tried on an Allure Bridal dress she absolutely knew was the perfect choice. "When I put that dress on and walked out, I looked at my dad and told him this is one of the dresses that we had found online. All four of us there knew it was the one," she says.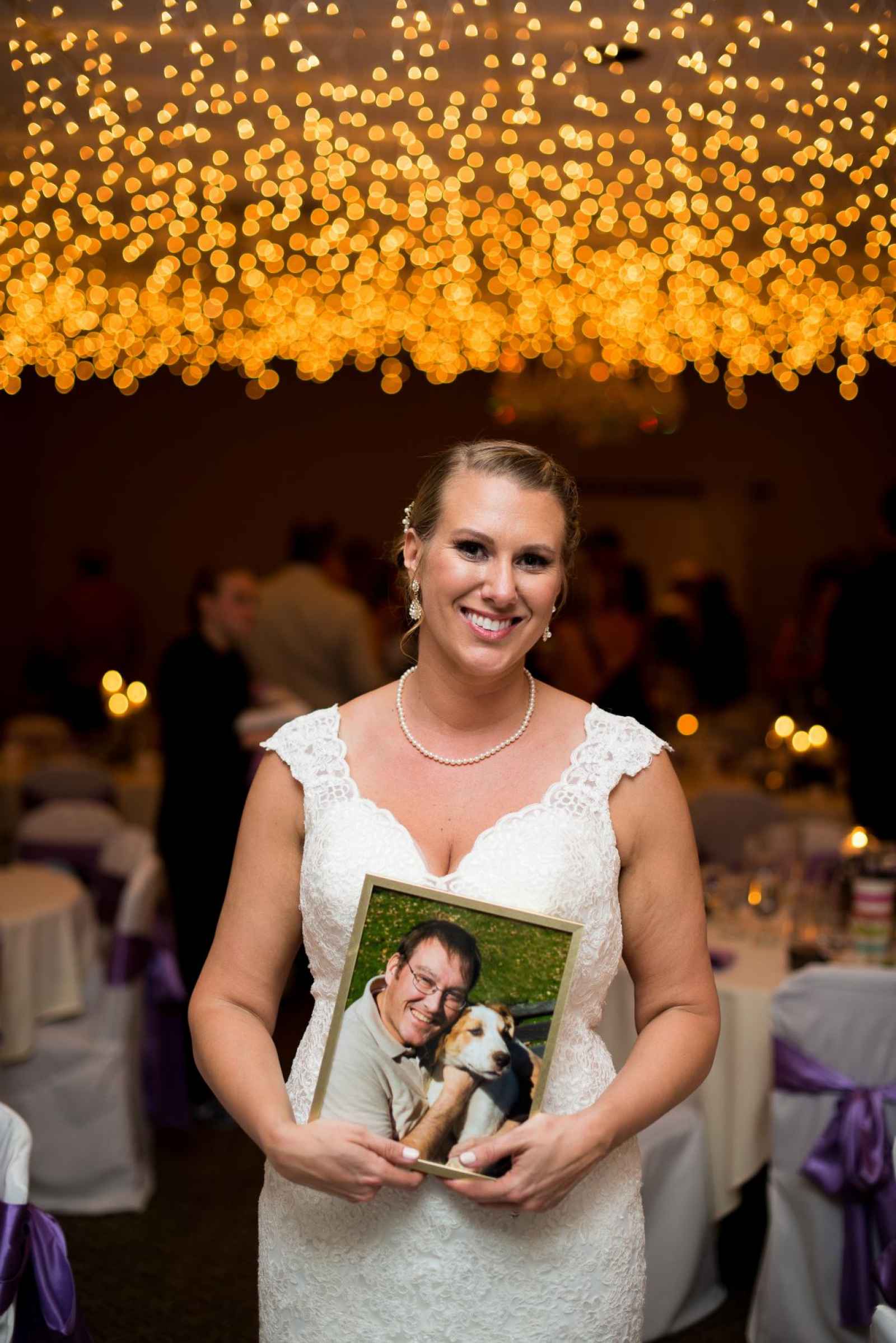 When it came to special details, this wedding was full of them. "My brother and Justin's father passed away a couple of year's prior to us getting married," Kacey says. "We had family members carry photos of them down the aisle before the mothers were seated." Kacey also created treat bags for all the kids, had socks available for all the ladies and custom bathroom baskets with all the necessities. Another special touch was a handmade veil.
Her D.I.Y. projects included the wedding wands for their exit, round wooden coasters, table numbers featuring the couple at that age, custom programs and signage from Etsy. "Justin's mom and my mom helped me find all the photos for our table numbers and I created the signs," Kacey says. "Amanda helped with a lot of the centerpieces—especially for our cocktail hour. We also had a Snapchat filter!"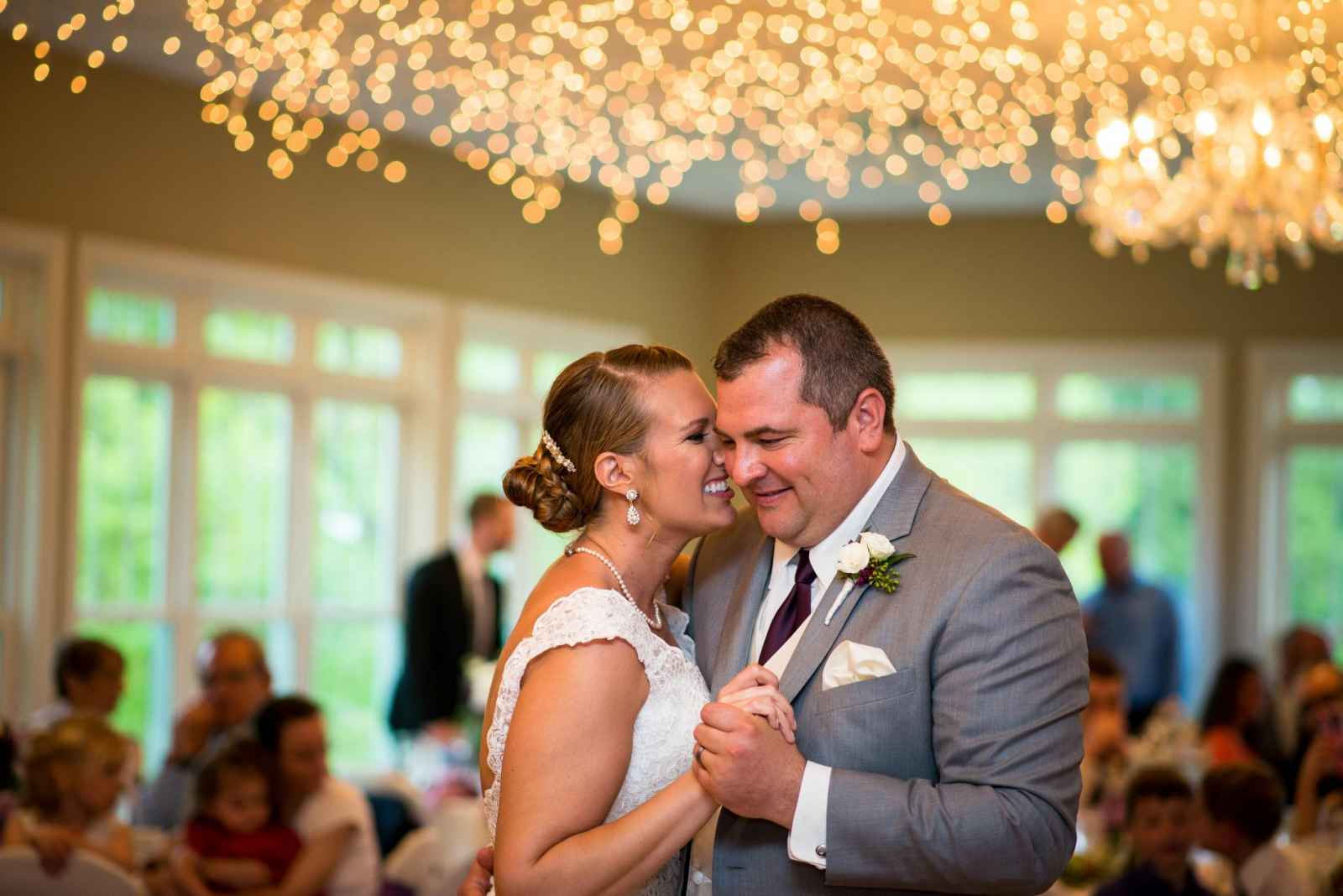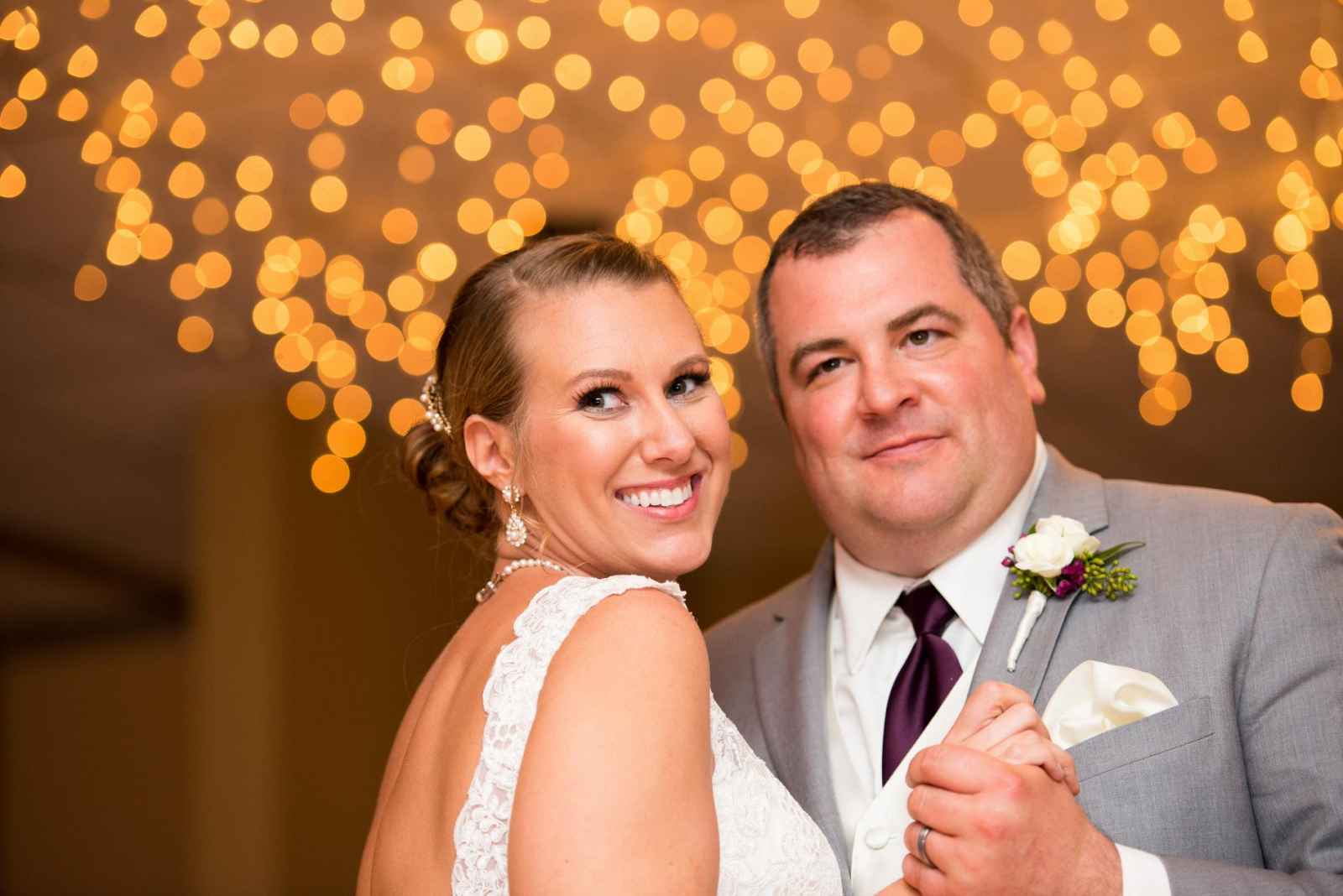 Kacey chose purple for her theme. "Purple is one of my favorite colors," she says. "I knew I wanted a very springtime feel and after pinning a lot of different ideas, the theme shifted to a romantic garden feel, so my colors were only fitting. Plus, I loved lilacs or the look of lilacs, so I wanted to make sure that color was represented."

 
WHAT WE LOVE
Coordinators and planners always help things go so much smoother. Kacey says, "My friend Amanda who helped coordinate made sure that there wasn't a single thing that I had to worry about all day. Our wedding was absolutely perfect."
ADVICE FROM THE BRIDE
The advice from this #LovelyEverAfter bride? "Find someone who will take care of everything the day of. The small, personal details are what people will remember about your wedding, not some fancy cake or an open bar. Choose three things that you absolutely HAVE to have for you wedding, whether that's a specific dress, a band, or whatever it may be. Those three things are what matter most to you on that day so you find ways to make sure they happen the way you want—even if that means cutting costs in other places."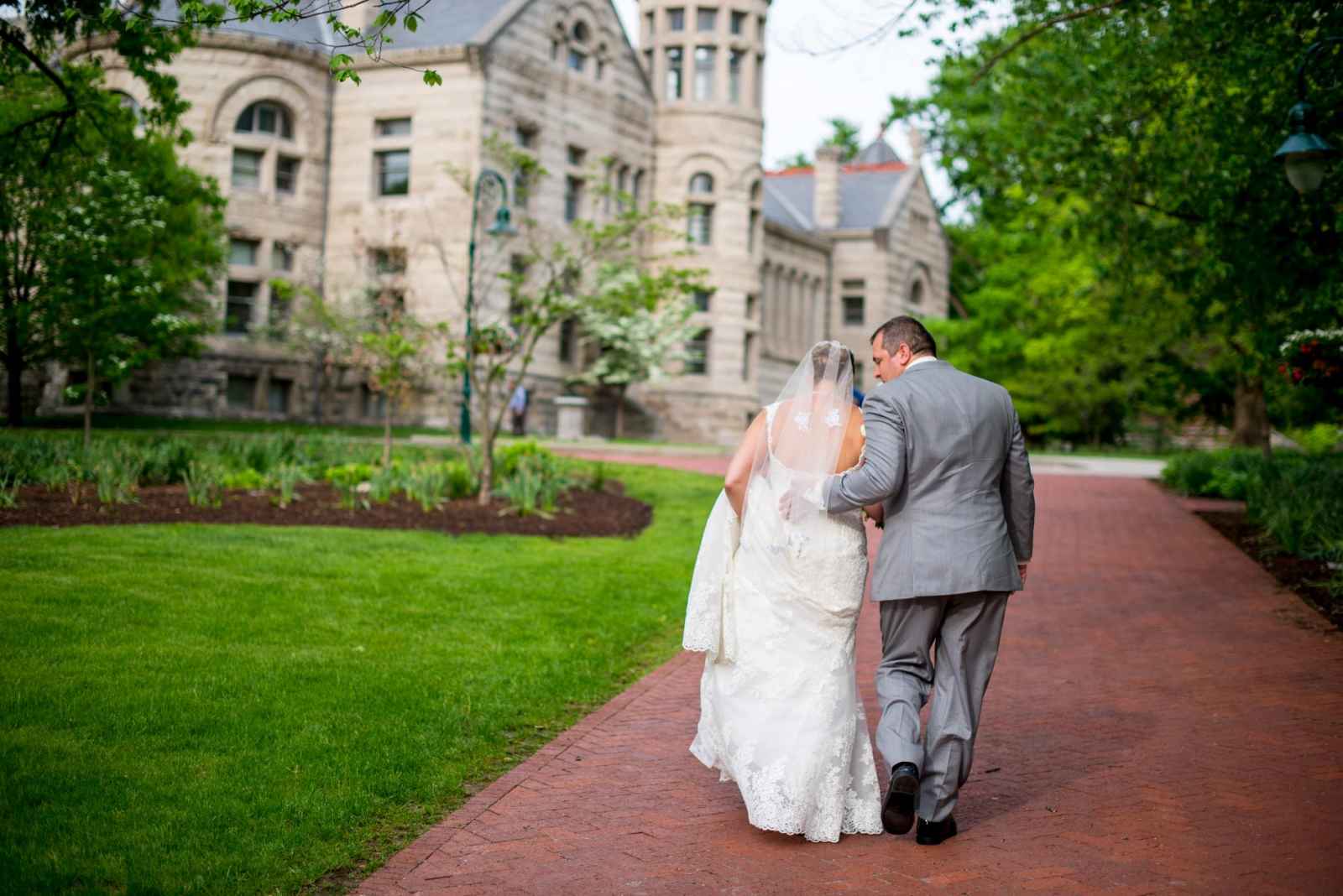 are you a bride-to-be?
We'd love to plan with you on weddingday-online.com. Let's get started!
 
are you a wedding extraordinaire?
Join WeddingDay Magazine in inspiring brides by partnering with us! See how here.