MY SPECIAL ANGEL
DÉJÀ VU
Before their walk down the aisle as husband and wife in 2011, Katrina Schumm and Christopher Berg walked down the aisle in 2009, as the maid of honor and best man at their friends' wedding. "When we first met, we immediately clicked and have been head over heels ever since," Katrina says.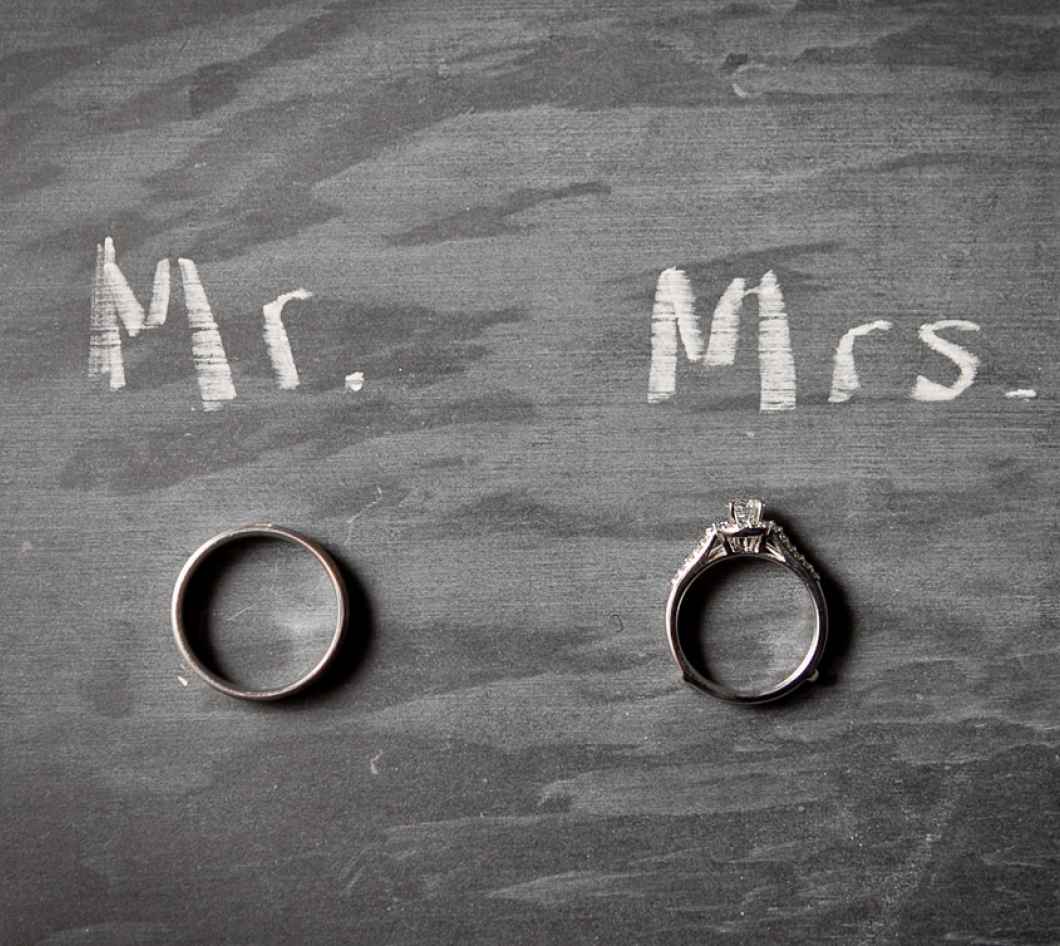 MY PIECE
Chris proposed to his fiance-to-be before starting a game of Monopoly. After getting out his special edition New York Yankees Monopoly game, Chris asked Katrina if she wanted to choose her  game piece. "As I started to go through the pieces, I noticed something shiny amongst the game pieces and thought to myself, 'What does a diamond ring have to do with the Yankees?'" Katrina recalls. "I was just about to say, 'This is going to be my piece!' while holding up the ring and then it hit me!" Katrina looked up and saw Chris beside her on one knee, asking her to marry him. "Of course I said yes!"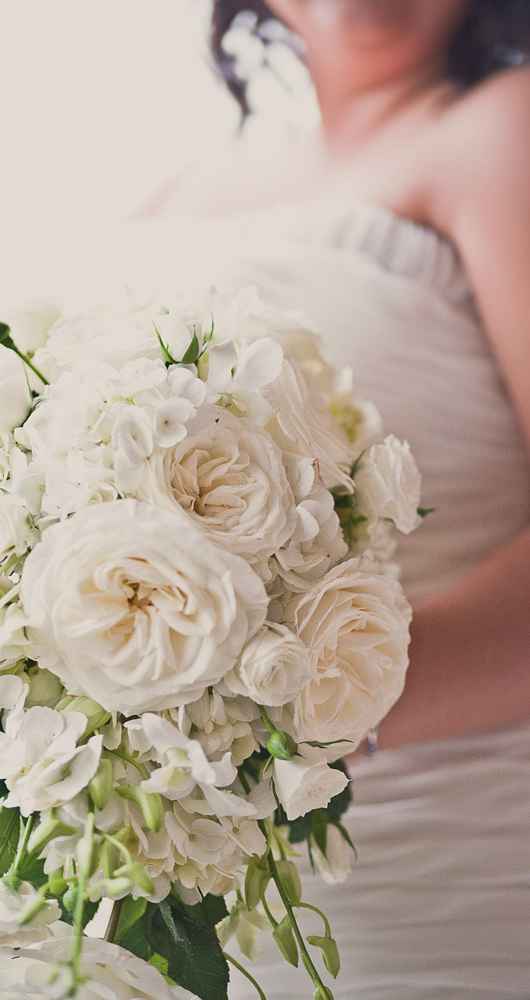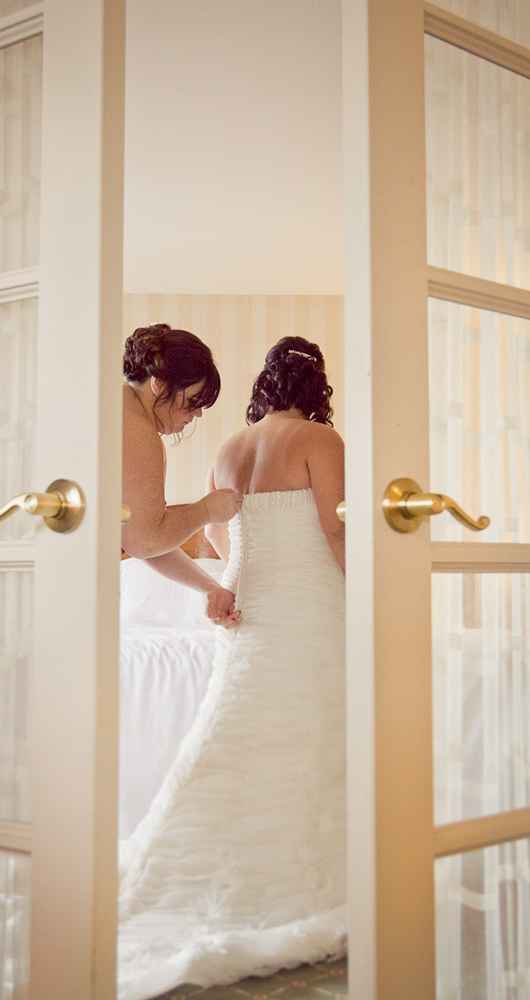 A GRAND ENTRANCE
Katrina and her father arrived at the Oliver Gardens in a horse drawn carriage. "When it was time to make our grand entrance, the carriage took us all around the building so the guests could only hear the clip clop from Linda's (the horse) hooves and see her tassel going by," Katrina says. "Finally, when our guests saw us coming, they all started applauding!" 
After being escorted down the aisle by her father and in front of their closest friends and family, Katrina and Chris exchanged vows and were happily pronounced husband and wife.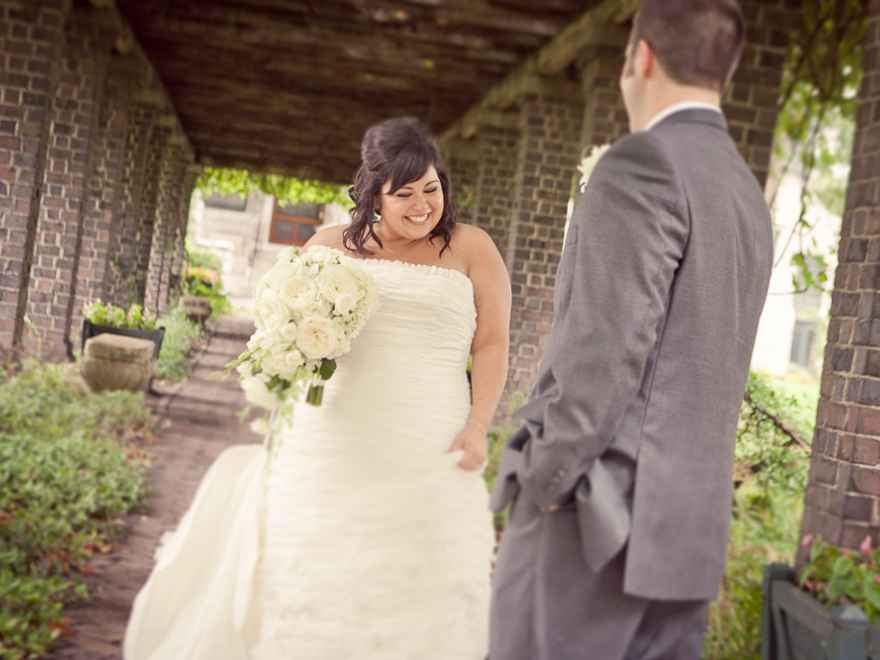 TAKE FIVE
After the ceremony, as formal photographs were being taken, Katrina's dad sat down for a break and said he needed to "take five." "I immediately noticed something wasn't right, he just didn't look like himself," Katrina recalls. "My mother took him inside and next thing I know, an ambulance crew is coming to the mansion and headed towards my dad. I went inside to find him getting ready to be wheeled away by the paramedics and taken to the hospital."
Katrina learned that her father was having a heart attack, and while he was expected to recover, he was unable to attend the reception.
MY SPECIAL ANGEL
Confident that her dad was in good hands at the hospital, Katrina and Chris did their best to enjoy the rest of their big day. While their closest friends and family enjoyed a cocktail hour, the newlyweds enjoyed a private carriage ride through the streets of downtown South Bend and ended at the DoubleTree by Hilton Hotel for their reception. 
When it came time for the traditional father-daughter dance, Katrina immediately told Chris that she wanted to skip the dance all together. "I've always been a 'daddy's girl,' so knowing that my dad couldn't be there to have our dance was heartbreaking," Katrina recalls. However, Katrina's uncles had a different plan for the dance. "All of my uncles, except one who was still at the hospital with my dad, shared the dance with me. They took turns dancing with me for the entire song, 'My Special Angel' by Bobby Vinton," Katrina says. "It was the sweetest moment and made me realize yet again that my family is simply wonderful and so loving. I don't think there was a dry eye in the house!"