Kayla and Ryan met their junior year at the University of Alabama. Sharing majors and even sitting just a few feet away from each other in class didn't happen to get them talking, though. Lucky for them, fate wasn't going to give up. It was on a night out that Kayla had a brief moment to speak with Ryan, and it started a connection that would last the rest of their lives. "We only talked briefly because my friends pulled me away (they thought they were saving me from a random guy hitting on me haha), but only after we exchanged numbers on the pretense of him and his friends needing homework help. After many texts exchanged, debates with my friends on whether I should go out with him, a date to an Alabama football game and a dinner date, Ryan had me hooked."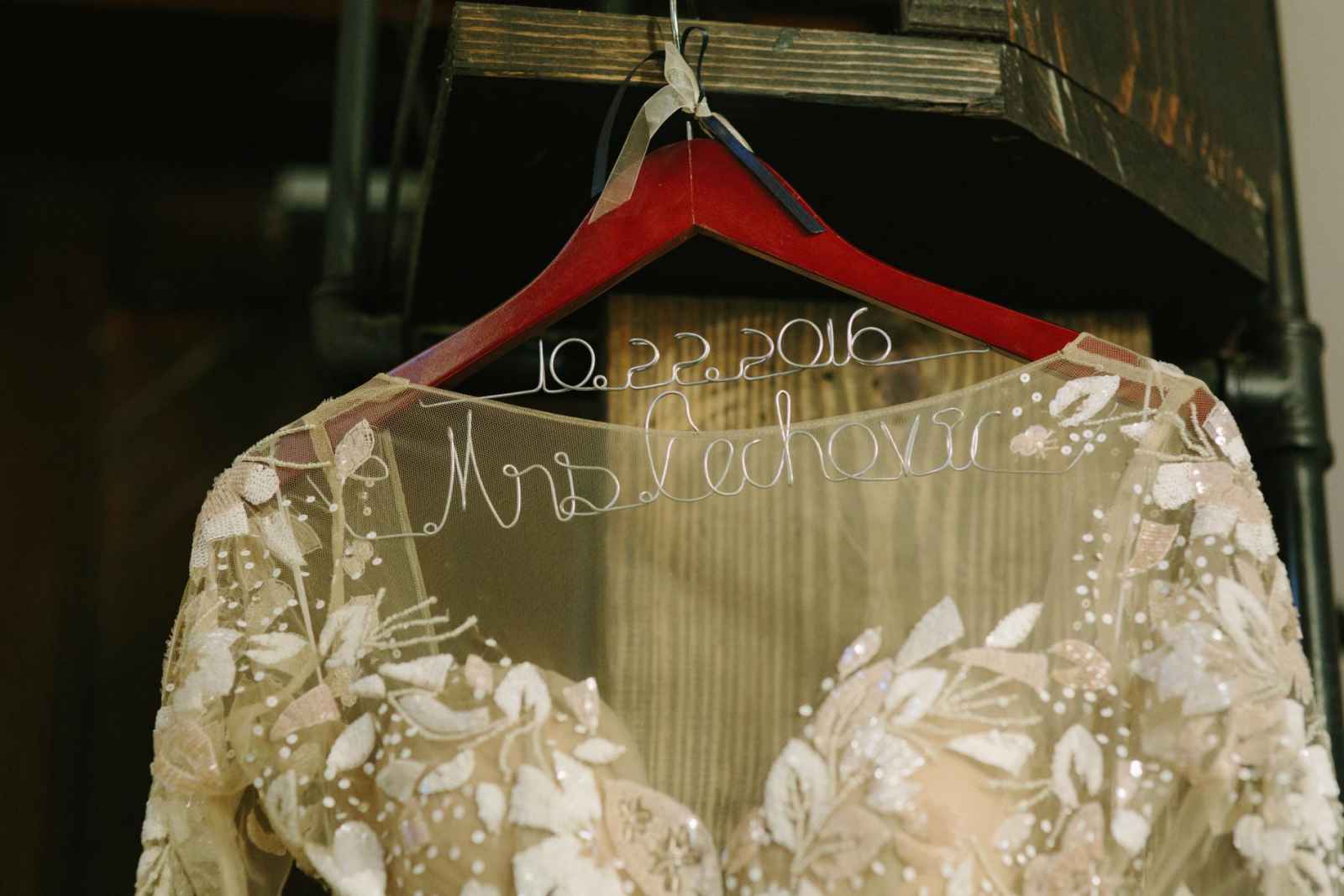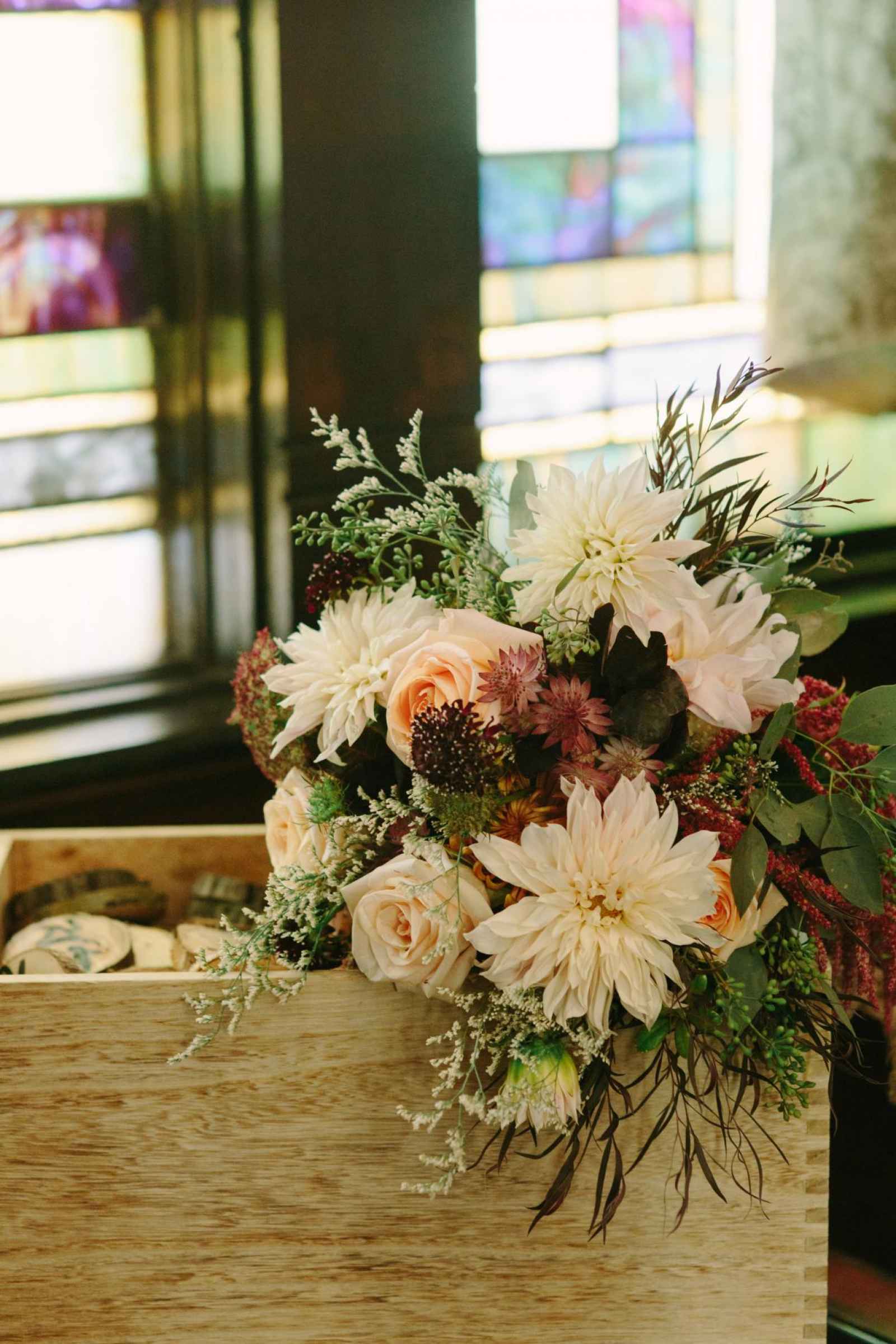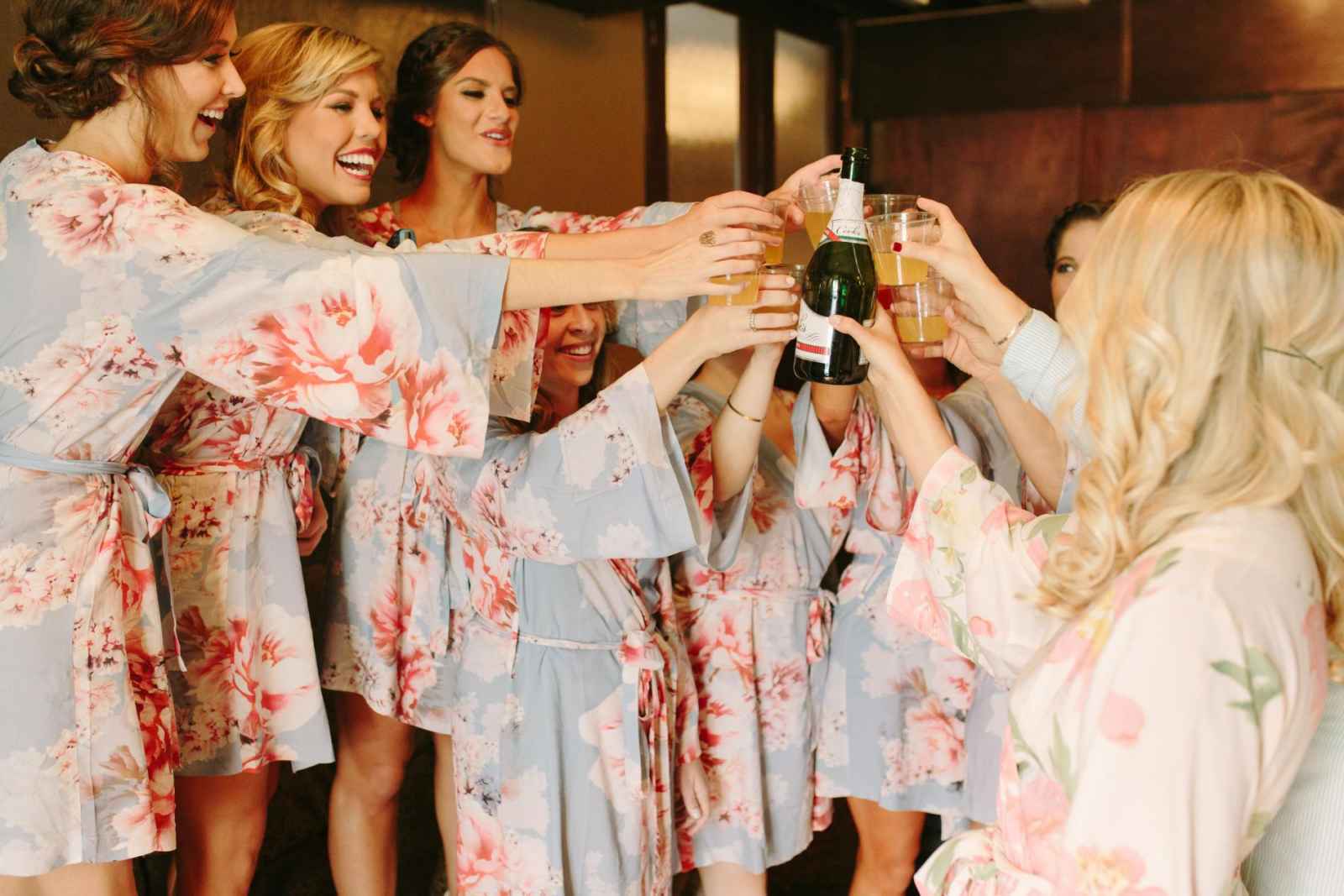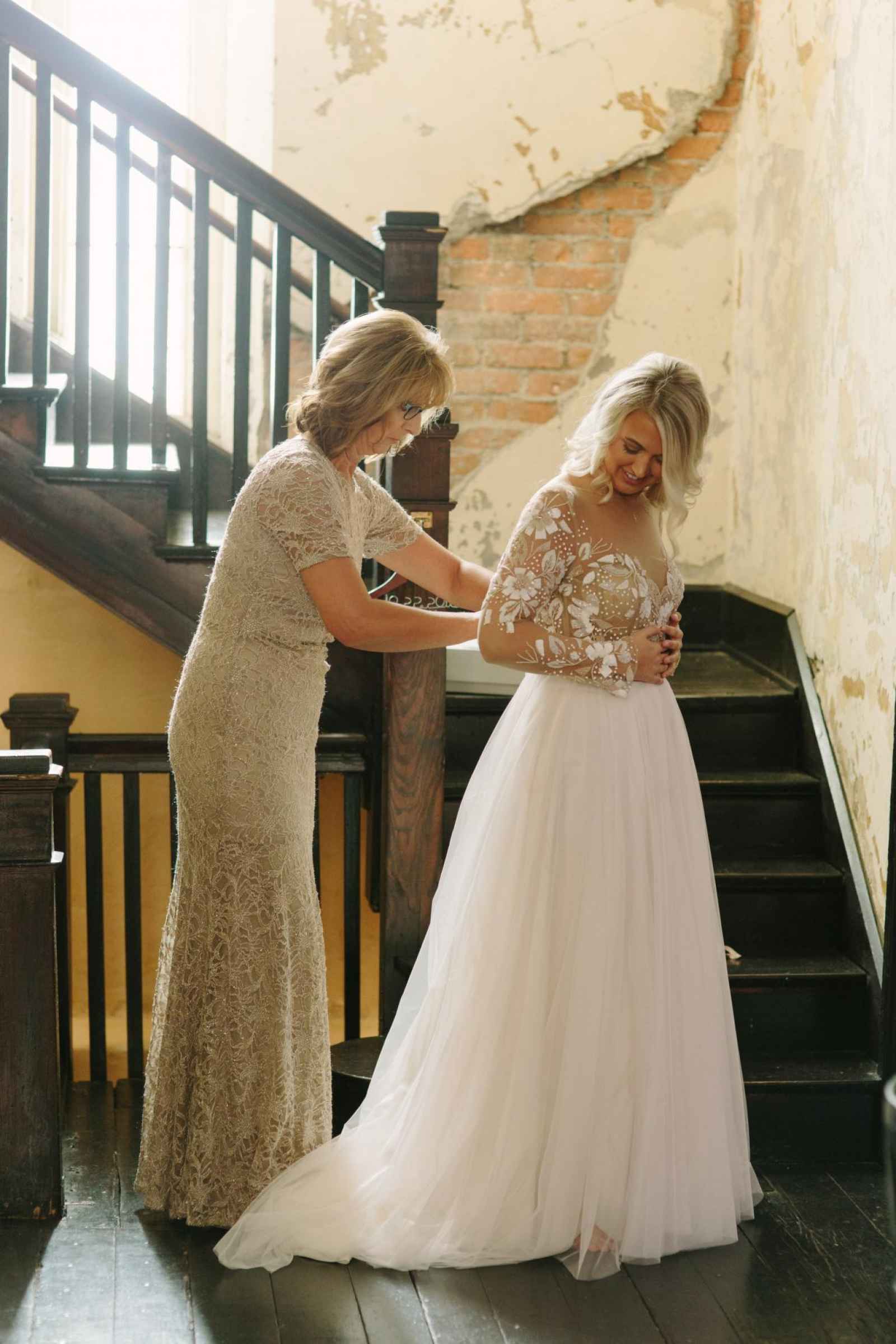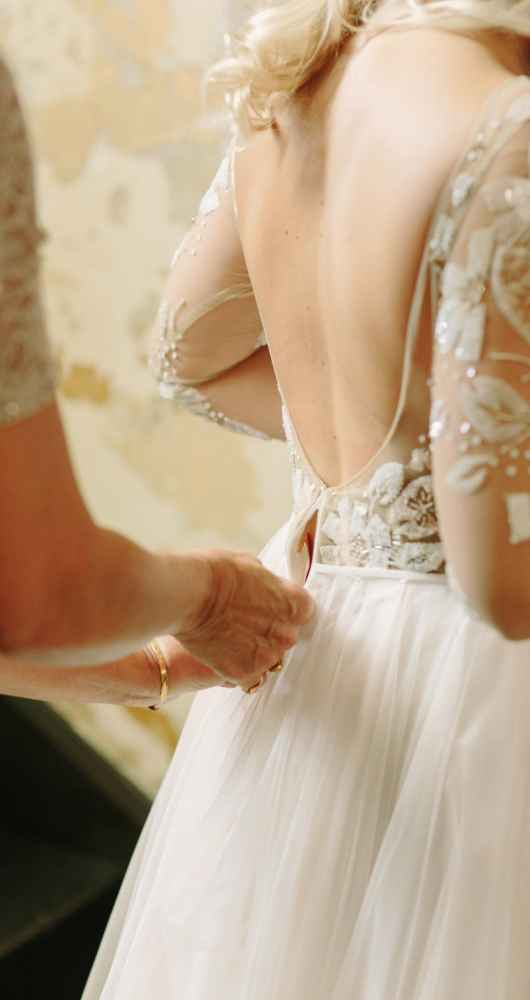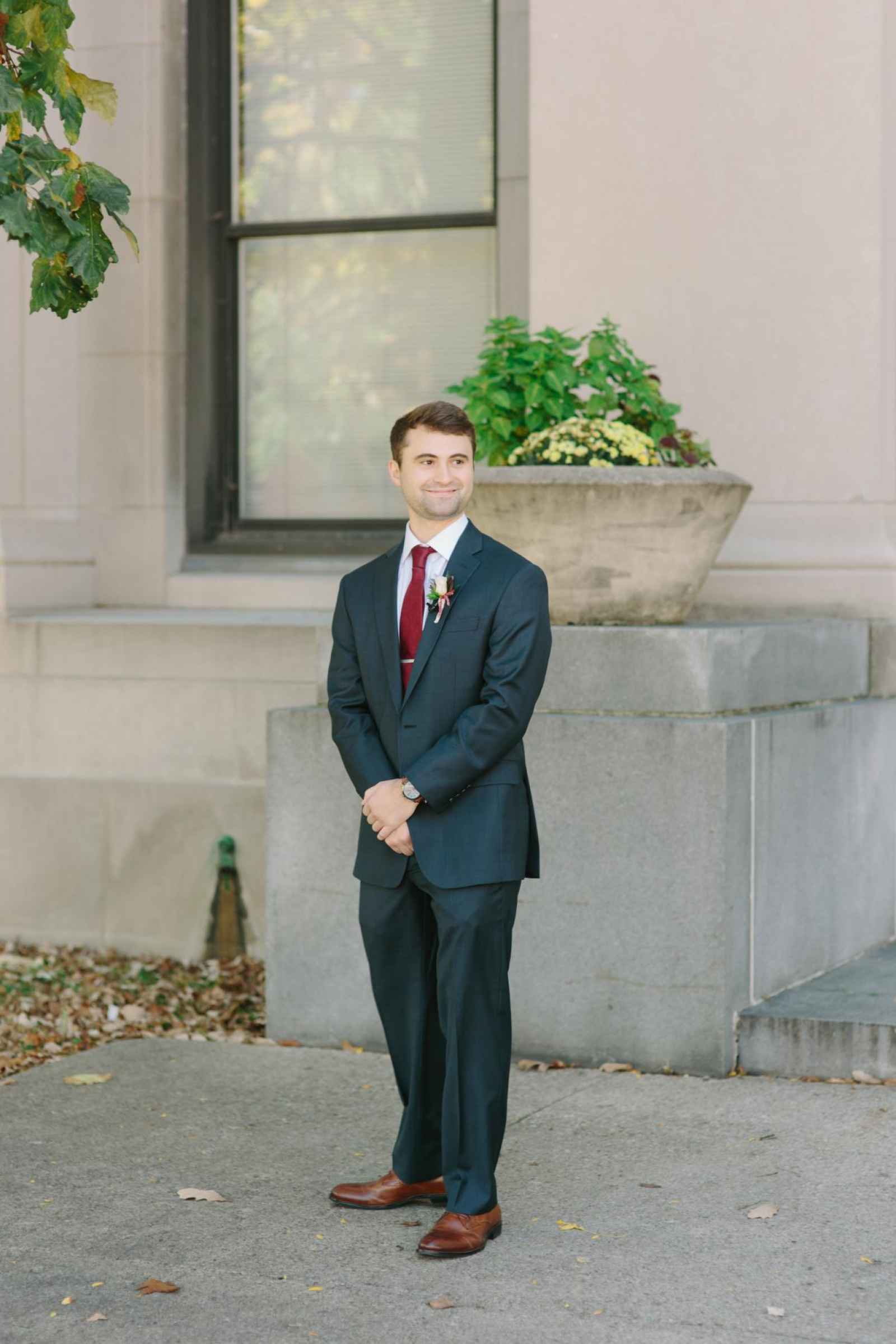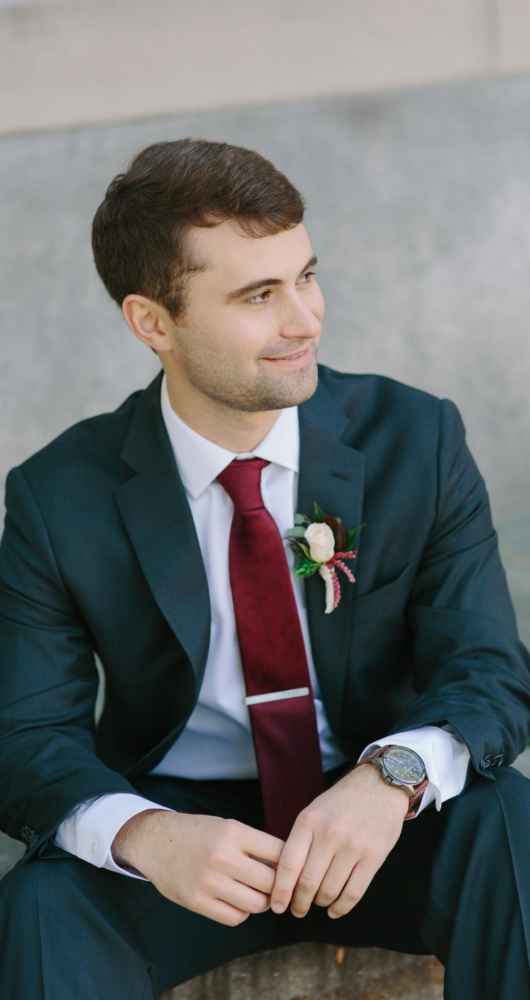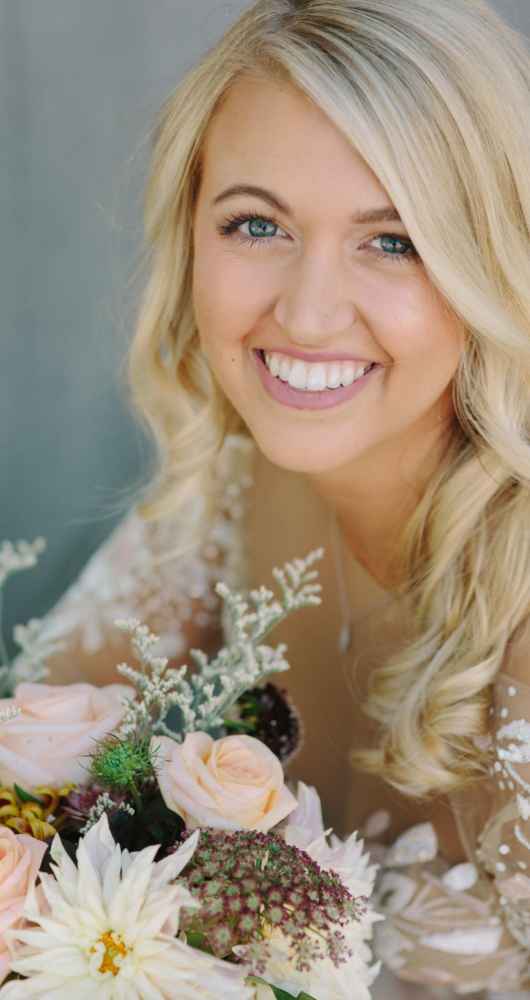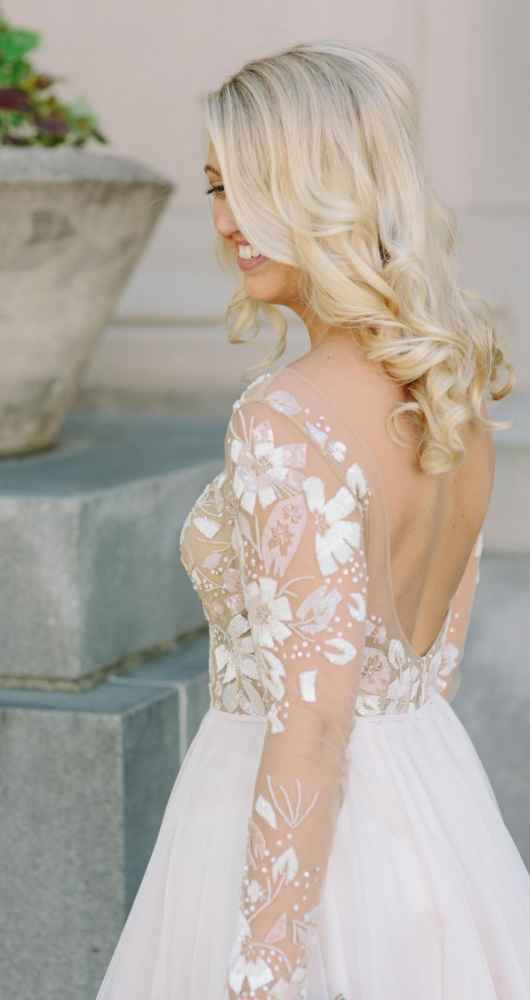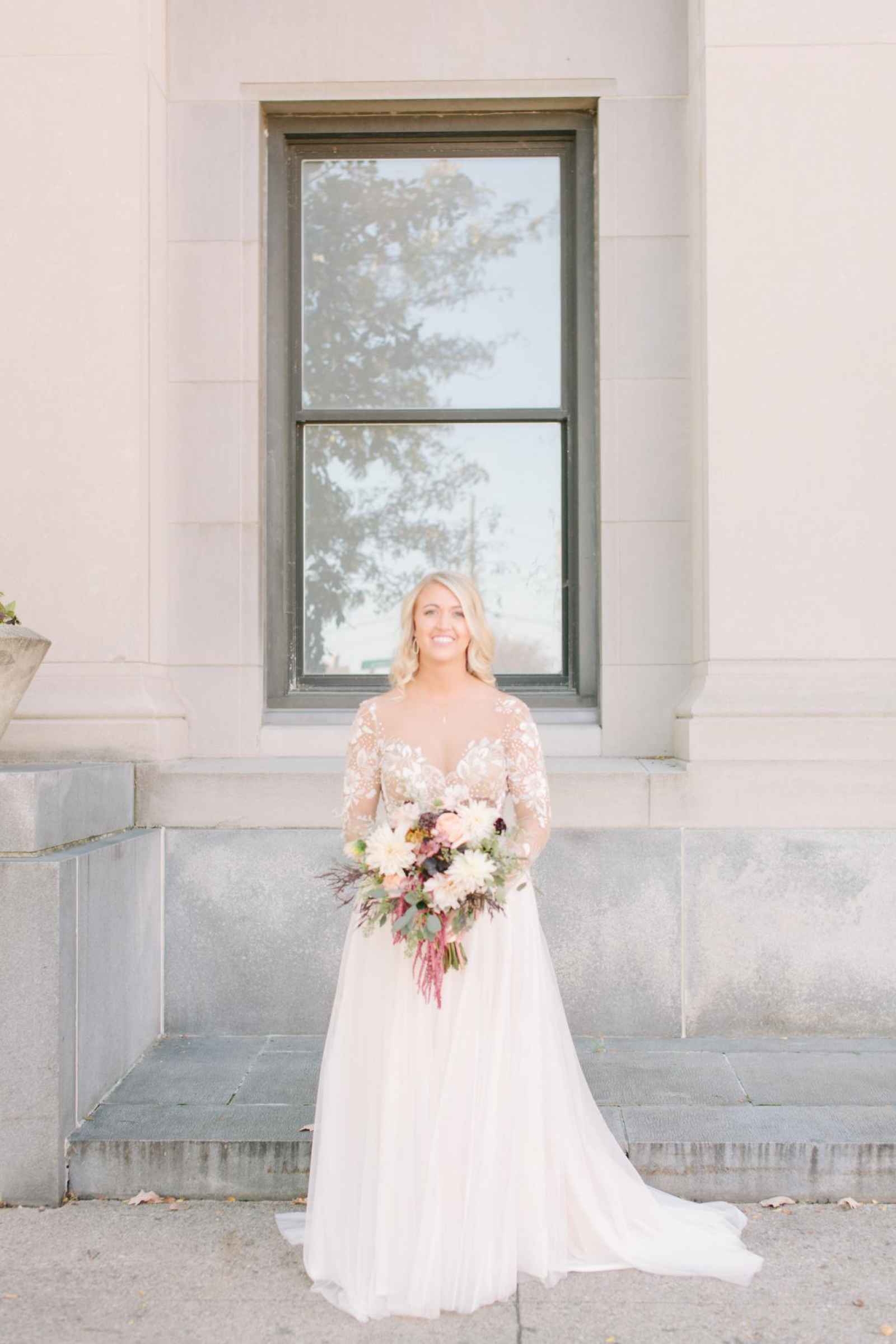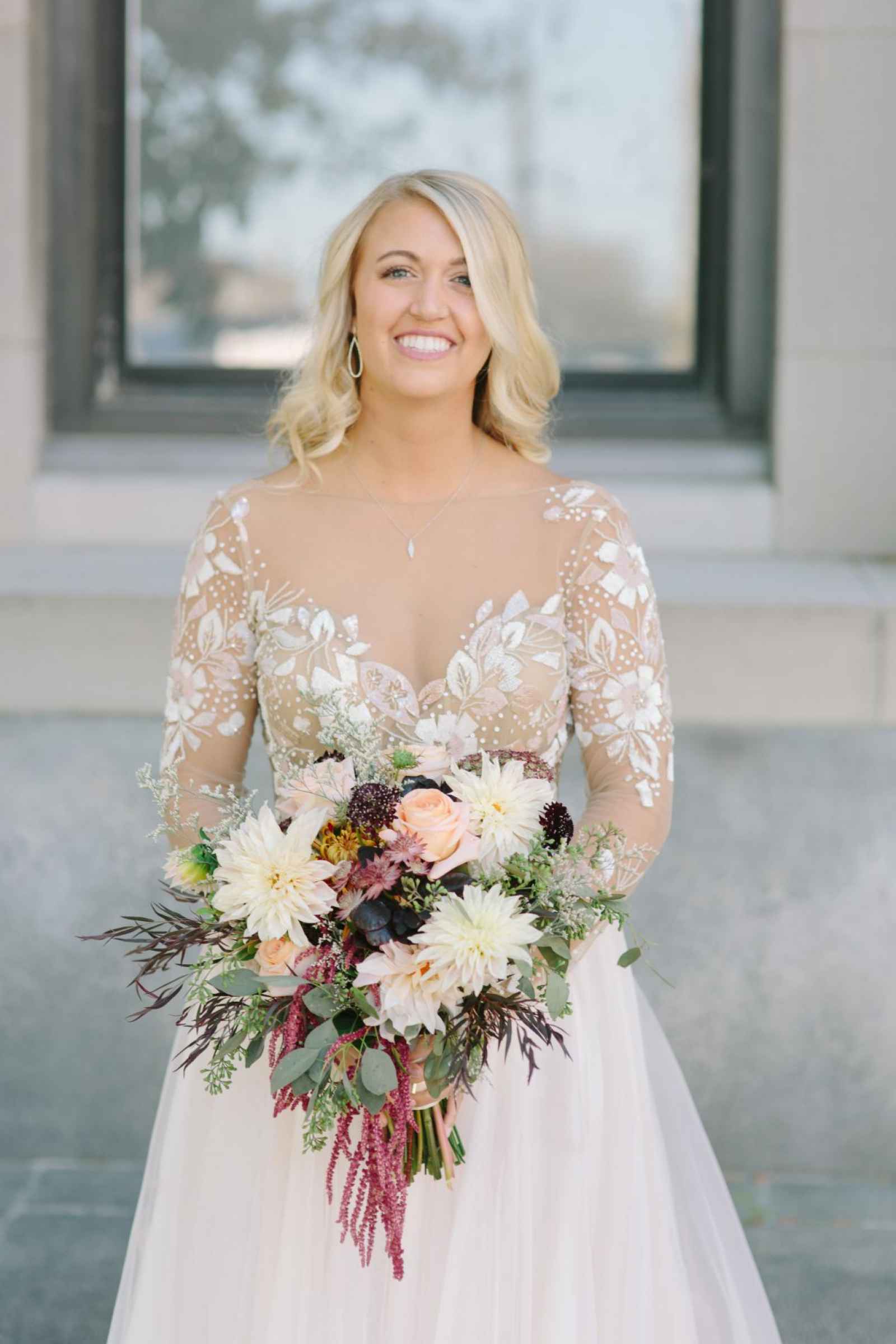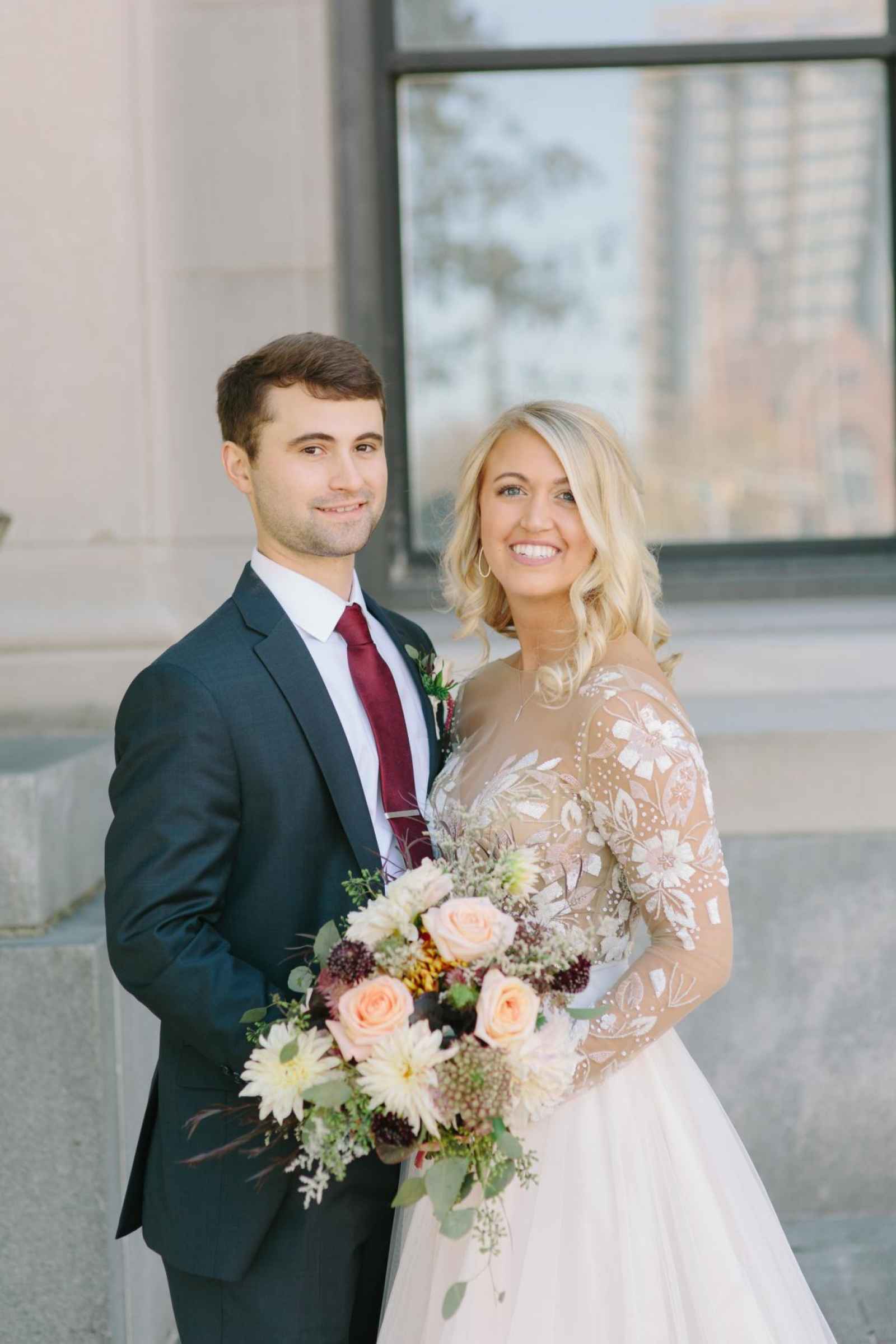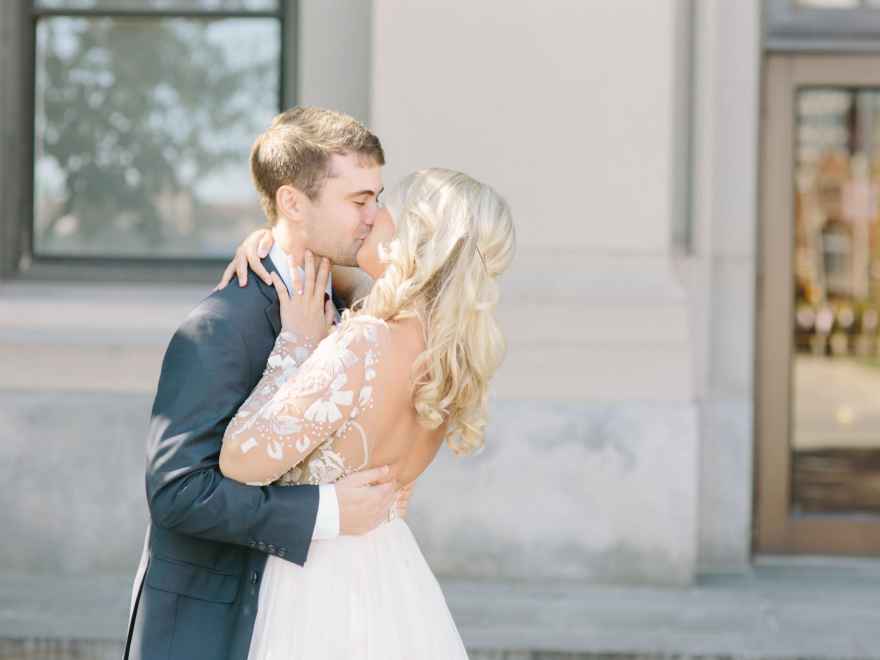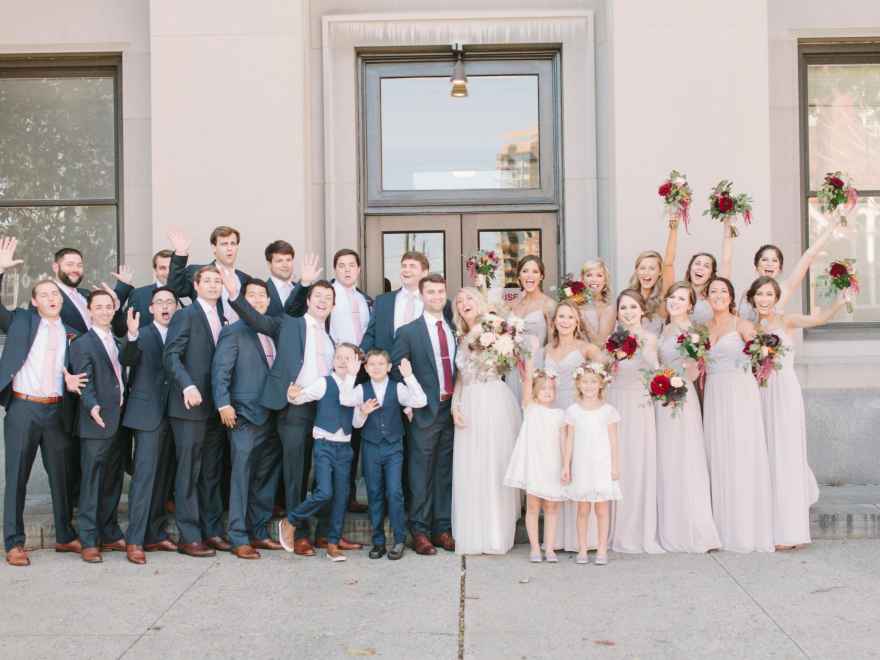 After graduation, the two were faced with nine months apart as they had jobs in different cities. That all changed when Kayla got a job opportunity in Huntsville, Alabama. It was on a Labor Day weekend vacation five months later that Ryan proposed—beneath a sky of fireworks. He even pre-arranged a giant party back in Hunstville when they returned. "Our friends and family (including my parents from Indiana) had all traveled from various cities and states to celebrate with us," Kayla recalls. "I don't think I stopped crying from surprise and happiness that whole night."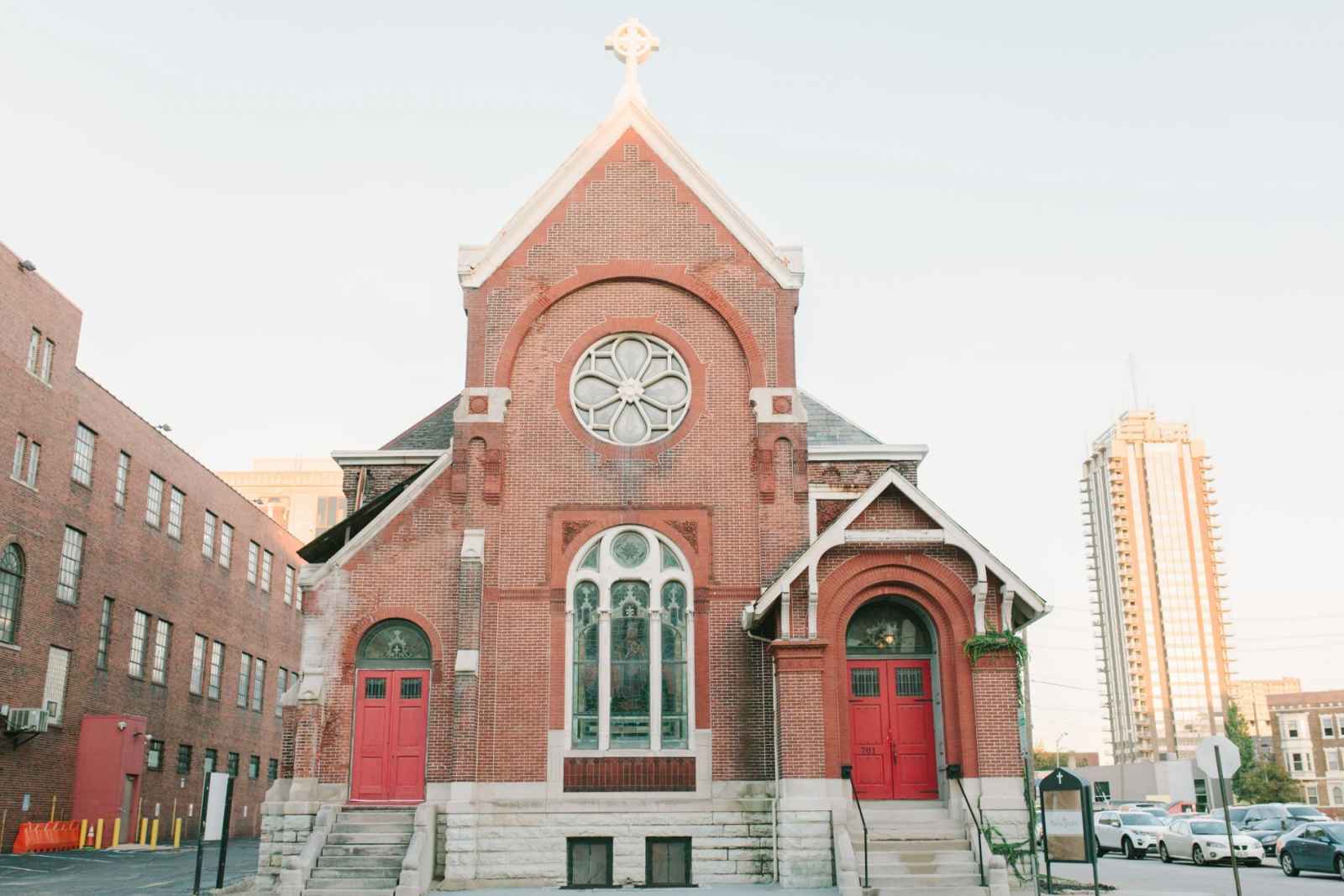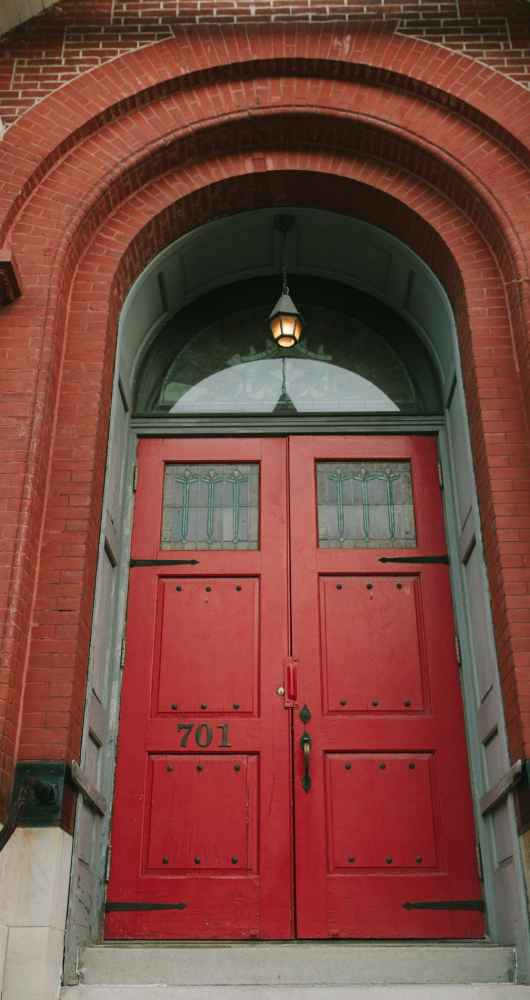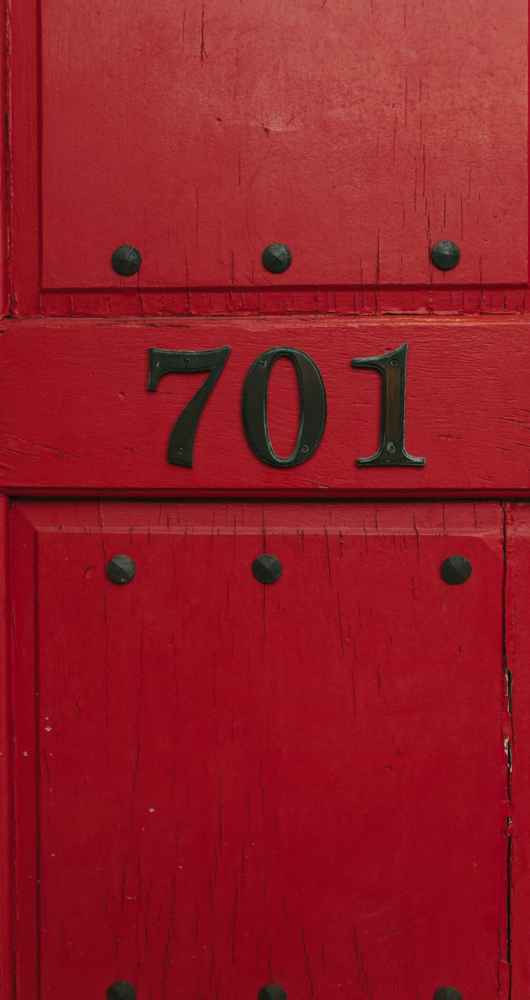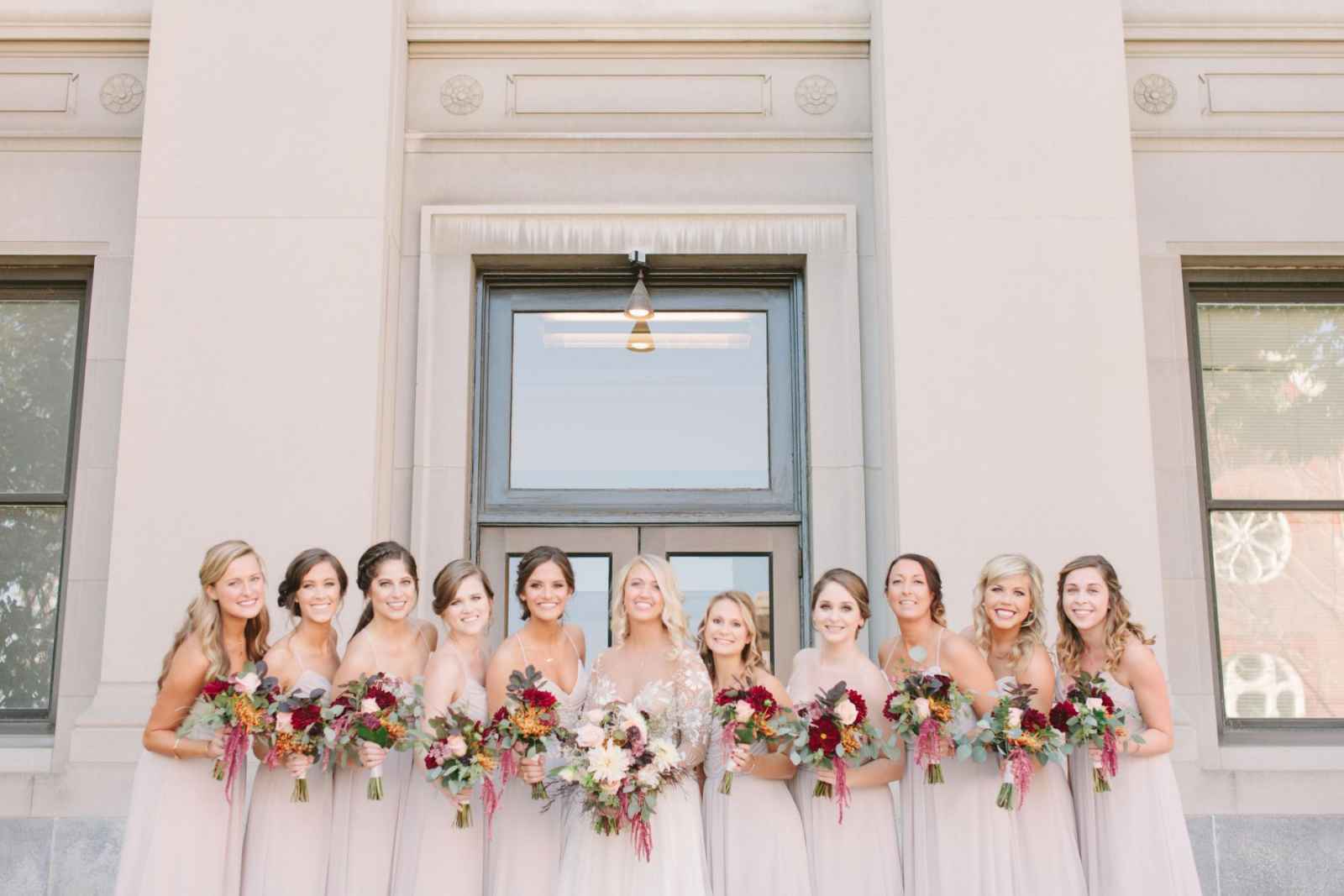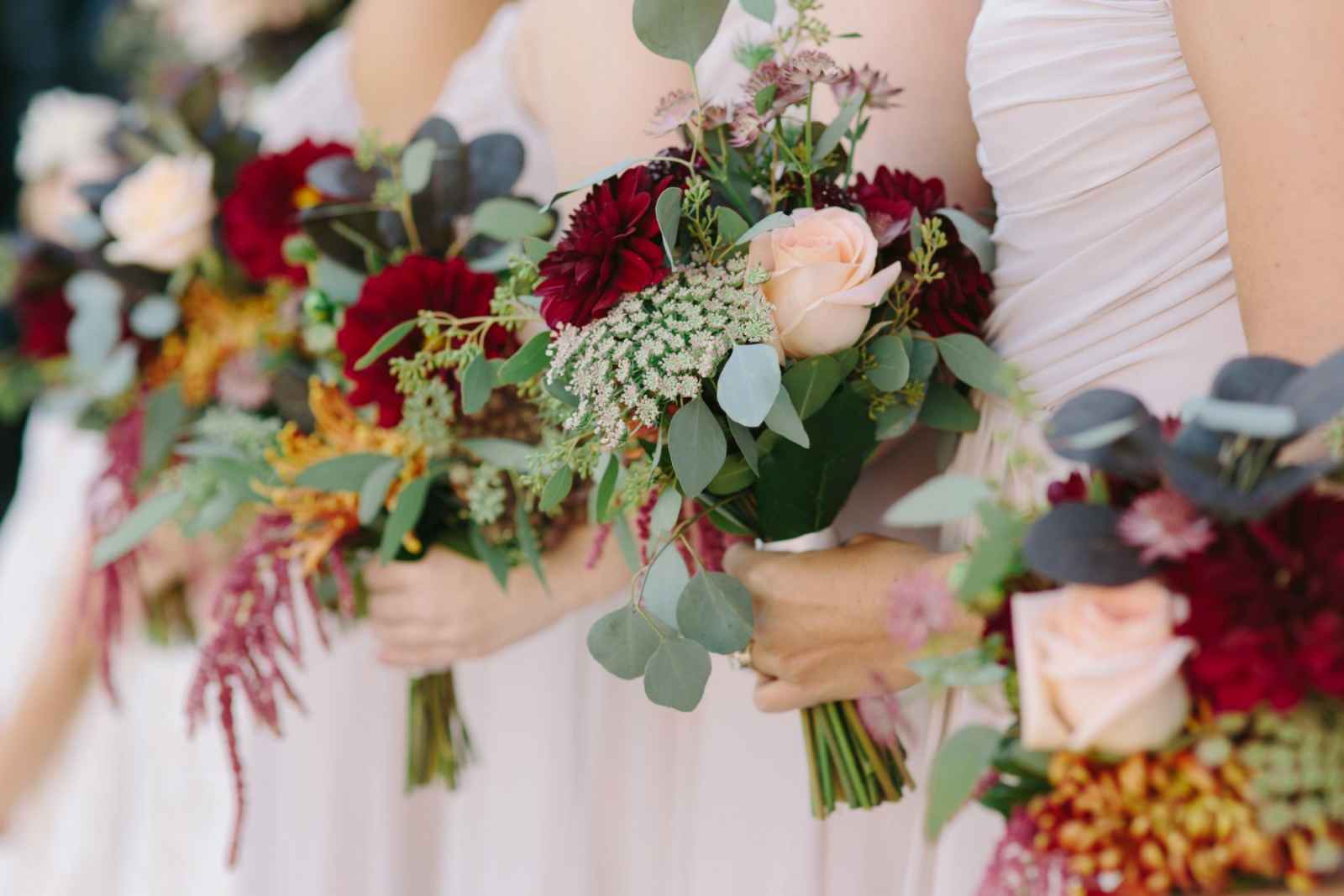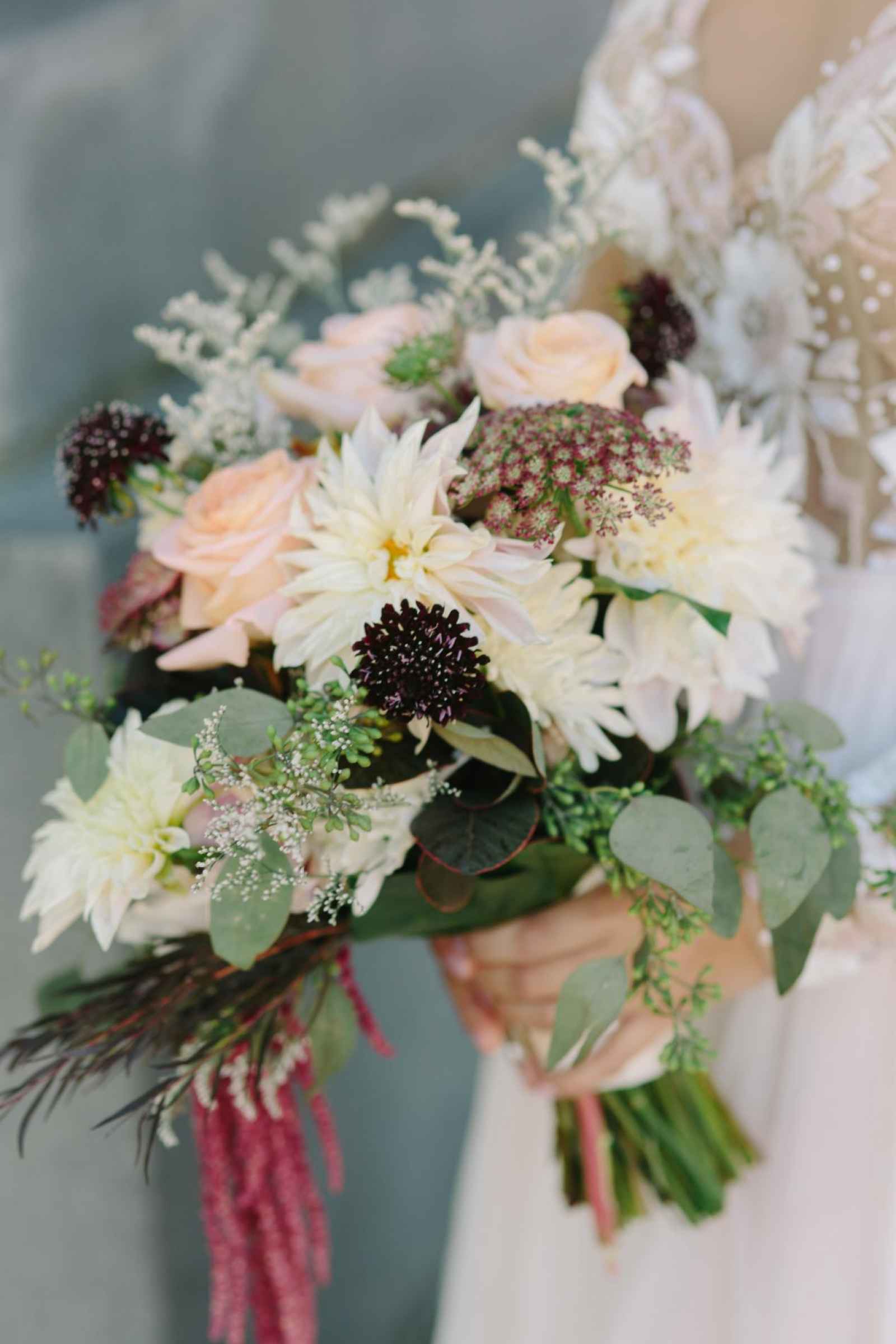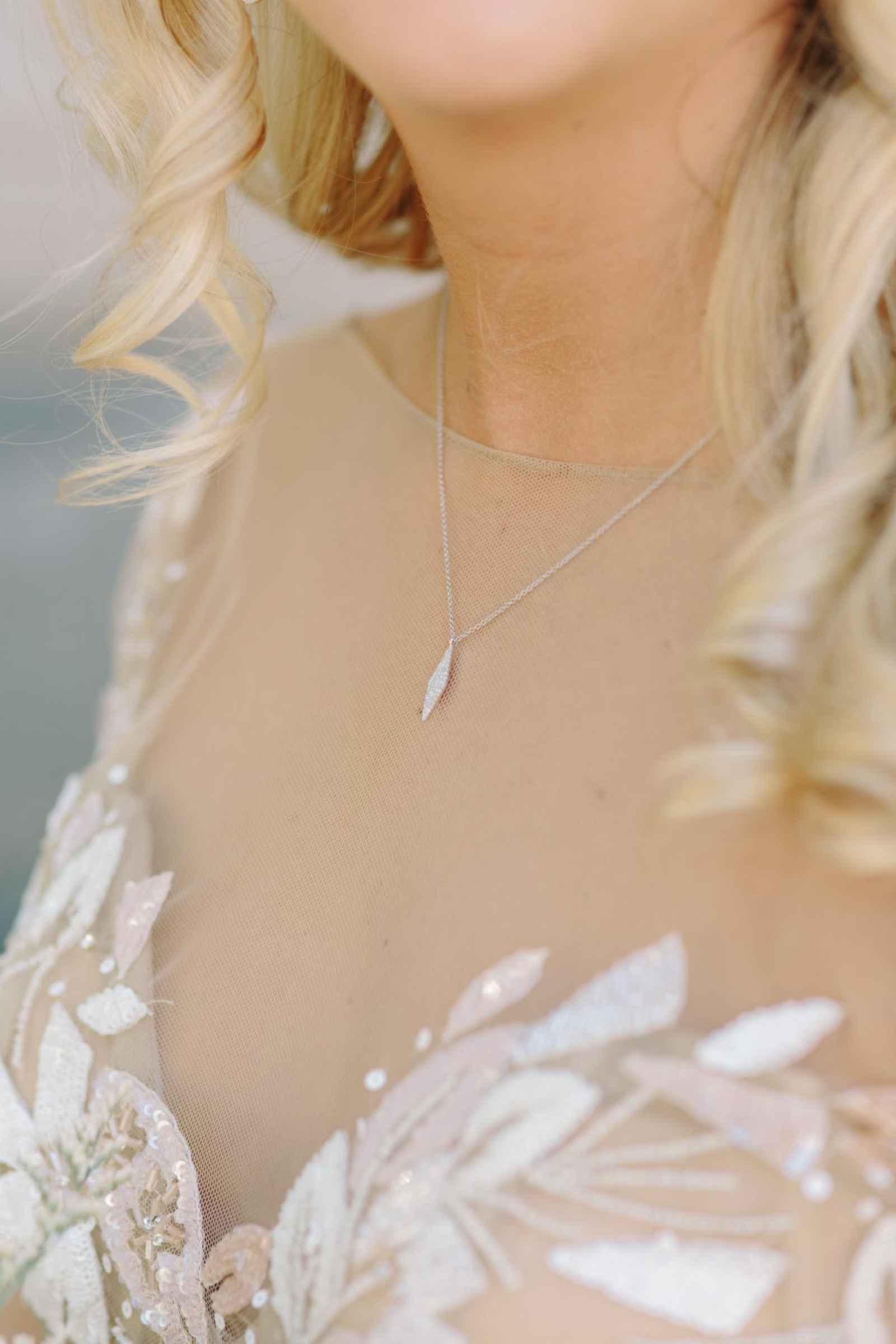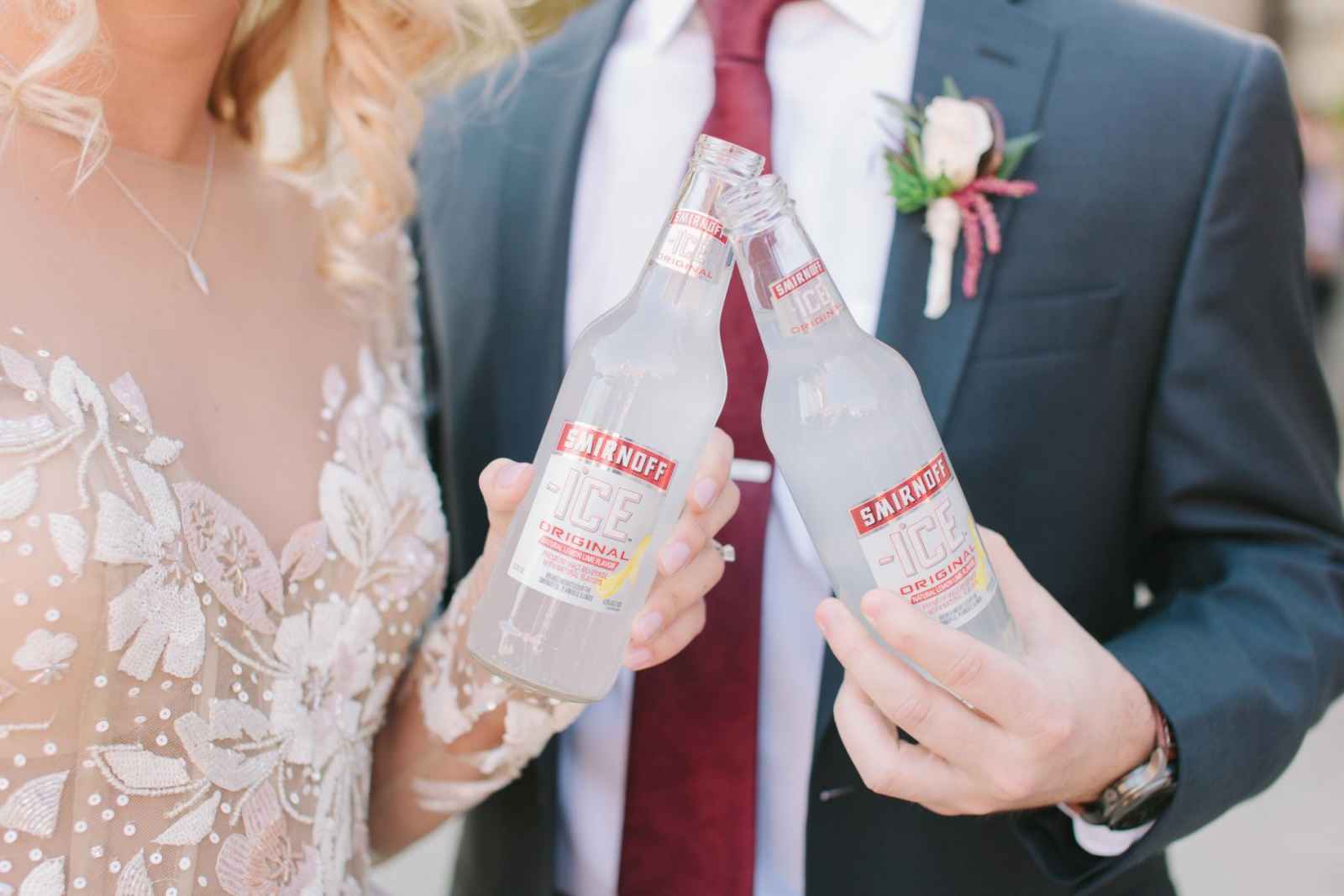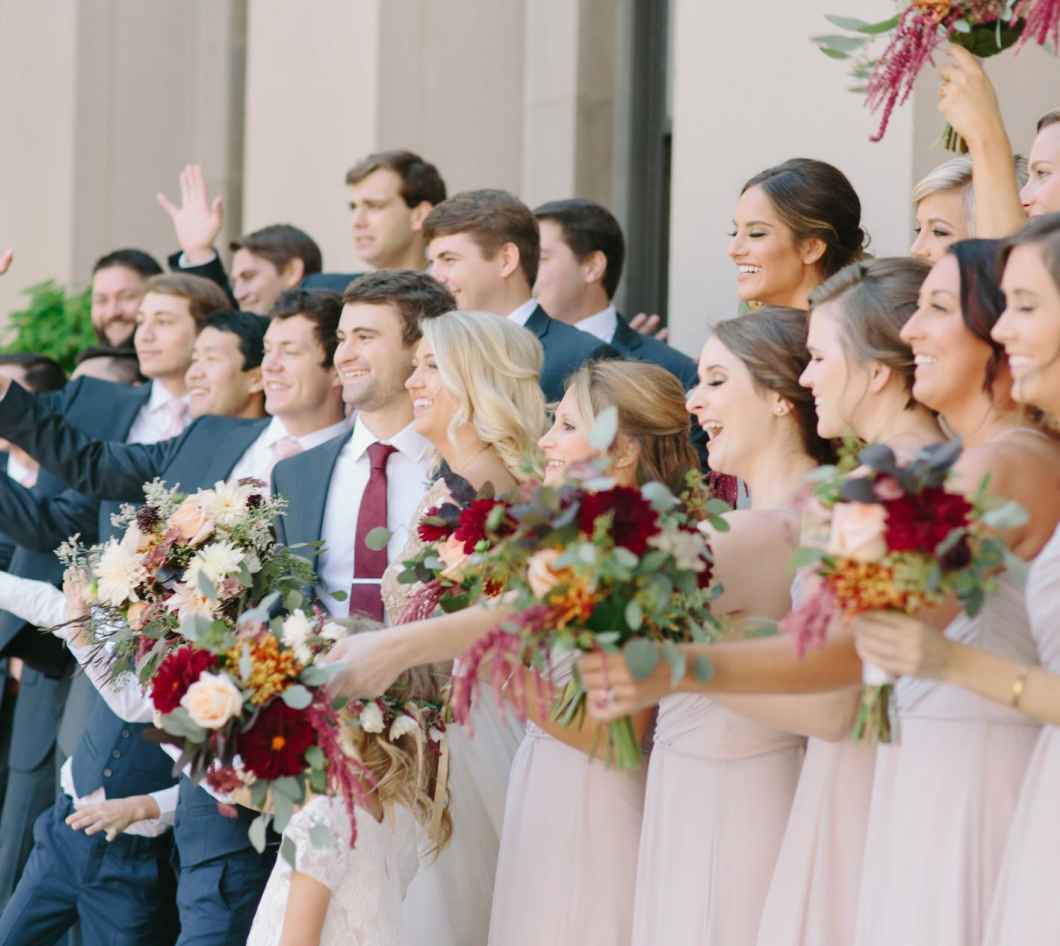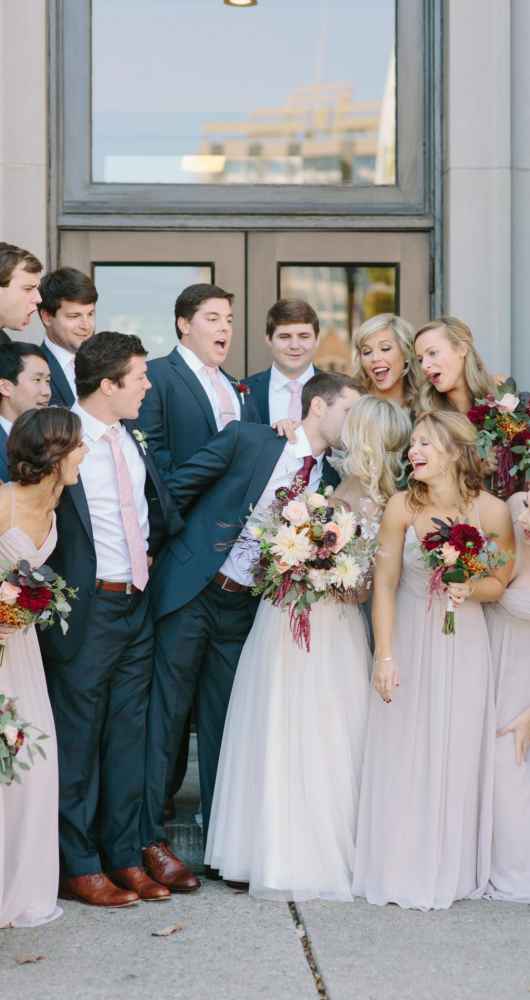 Kayla and Ryan began planning their Indianapolis wedding by securing their church. They then researched wedding planners, choosing Aisle Ready Events. "From there, it was a whirlwind of reception venue research followed by all the other vendors. All from six hours away," Kalya says.
Jodie from Aisle Ready Events proved to be a big help for the long-distance planning, especially when it came to nailing down vendors. Although the couple knew they wanted a fun celebration, Jodie also helped in terms of the vision. Kayla says, "Jodie helped give some guidance on whether my ideas would work or not and threw out some suggestions based off what I had envisioned and pinned." We think you'll agree that the gorgeous peach and burgundy-inspired vision that resulted was a perfect palette for fall.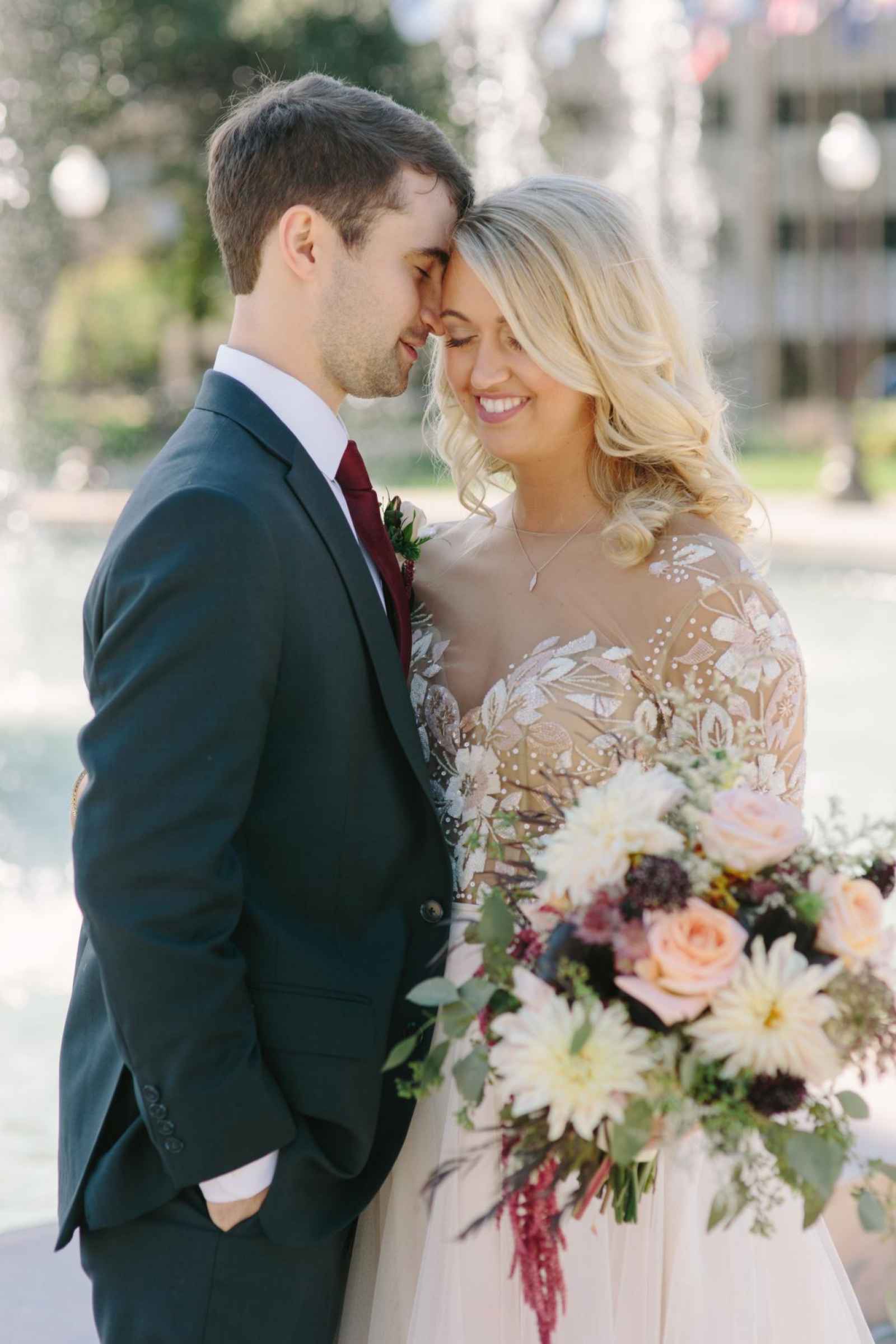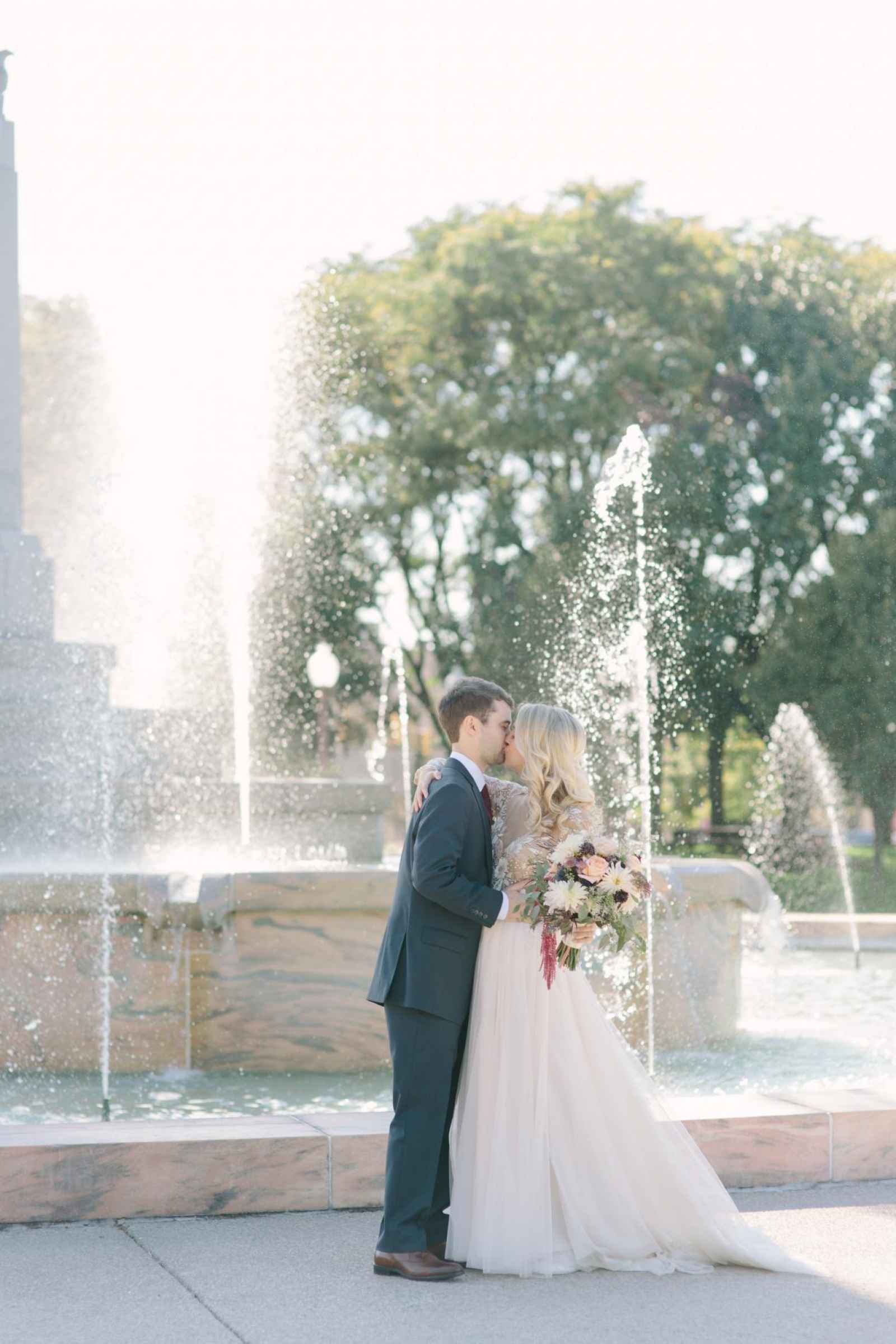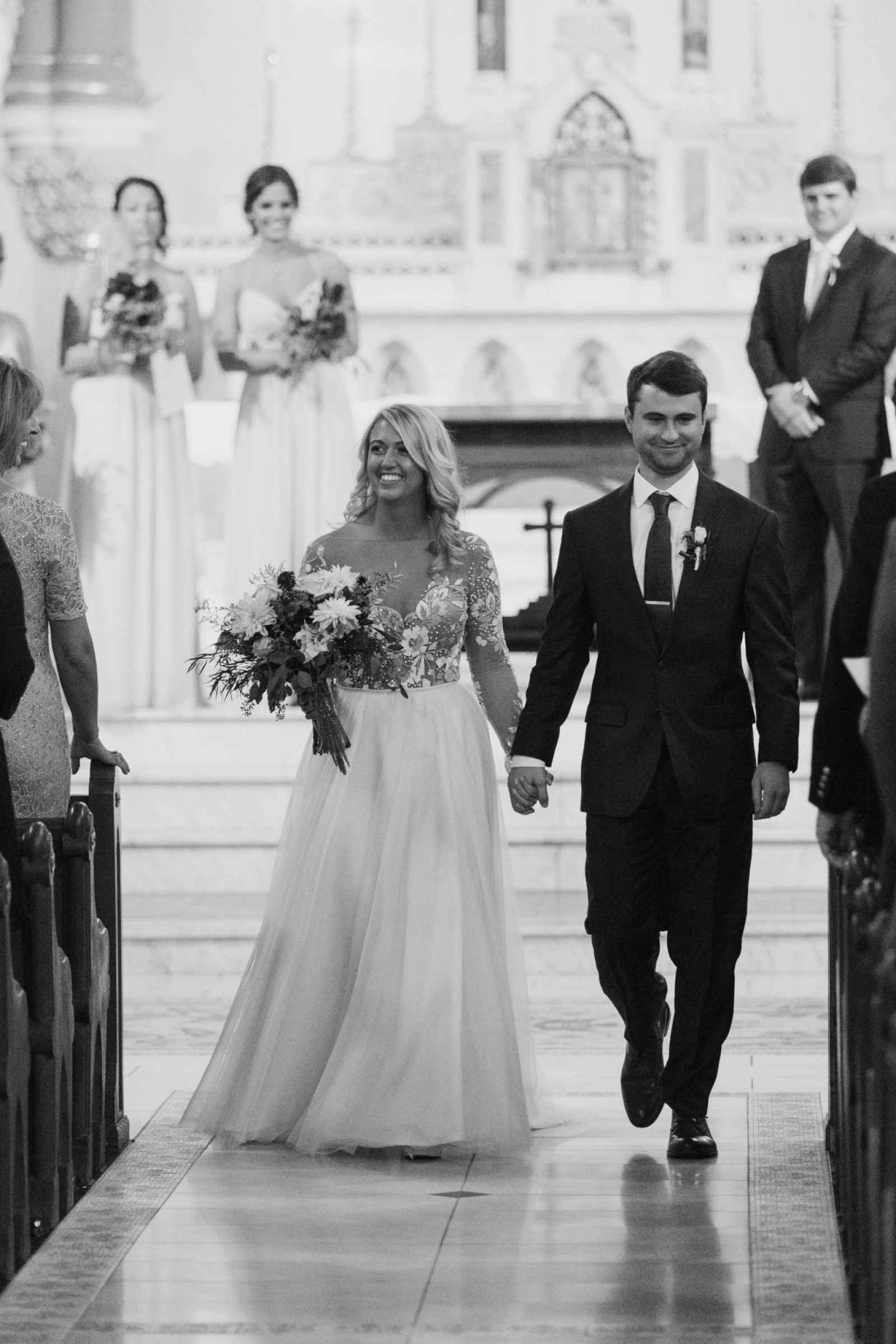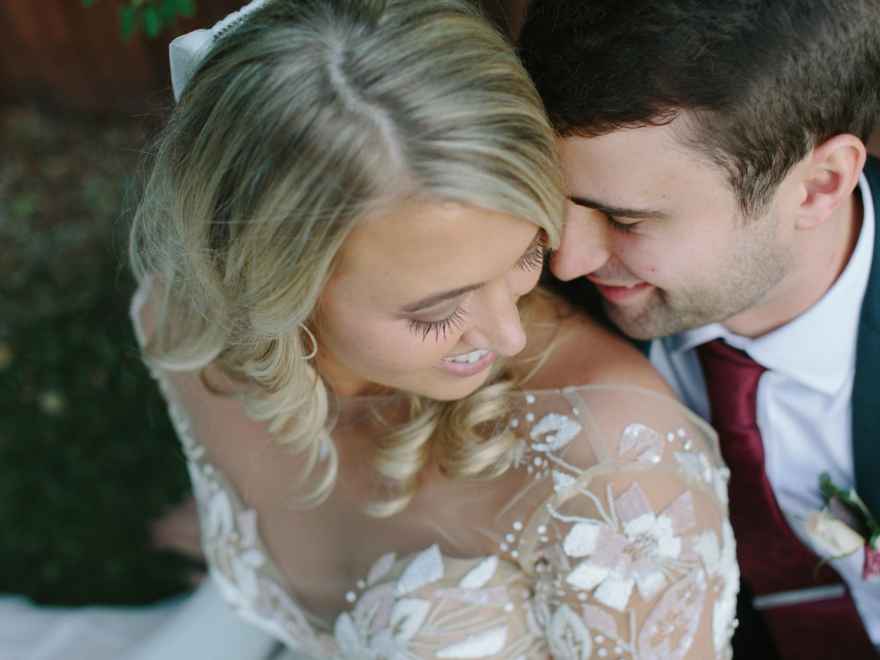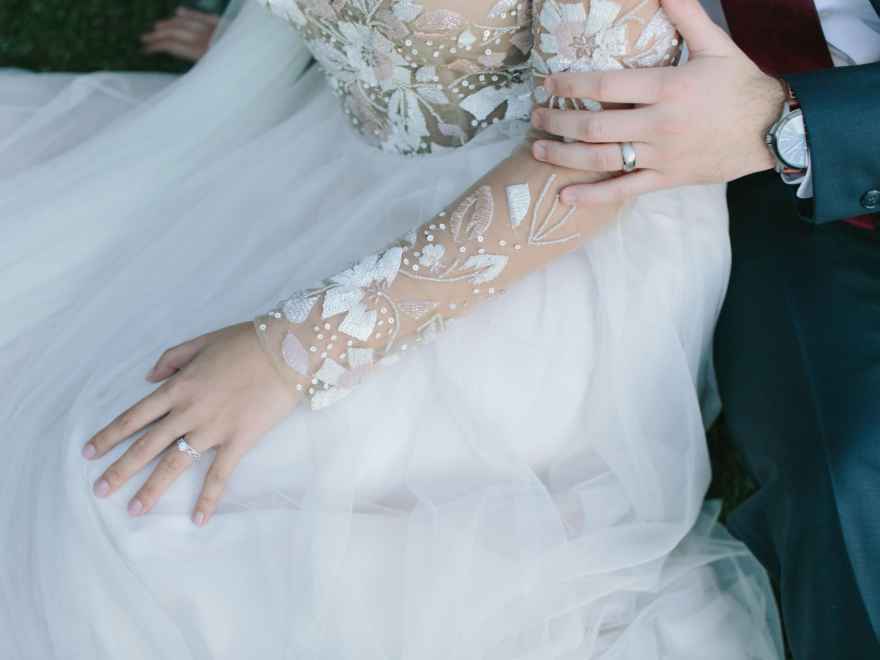 The Sanctuary On Penn was the perfect venue. "Ryan and I are both Catholic and we wanted the wedding to be in downtown Indy since we would have so many people coming from out of town to celebrate," Kayla explains. "We wanted everything to be as centrally located as possible so we looked for reception venues downtown as well. The Sanctuary on Penn was an easy choice for us because the building has so much character. It didn't need decorations to help cover up the whole place or to bring life to it."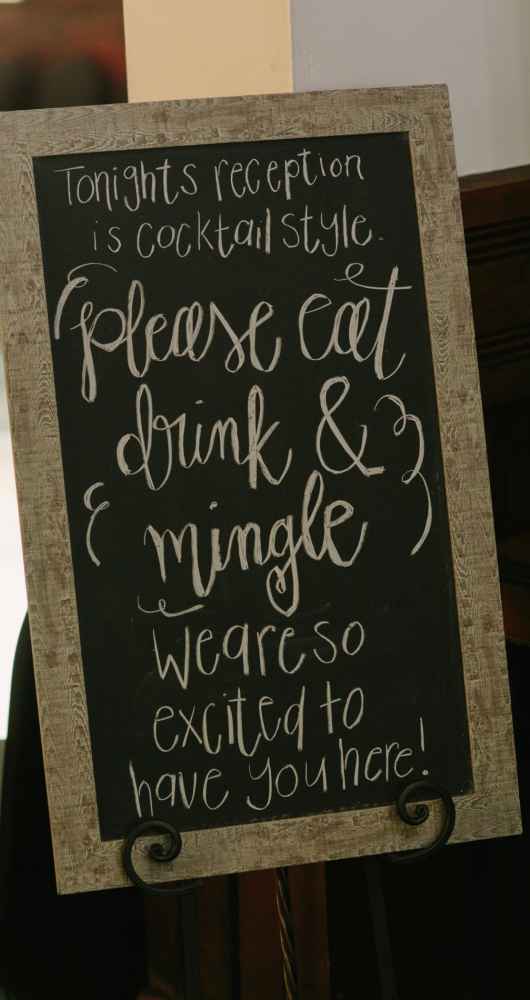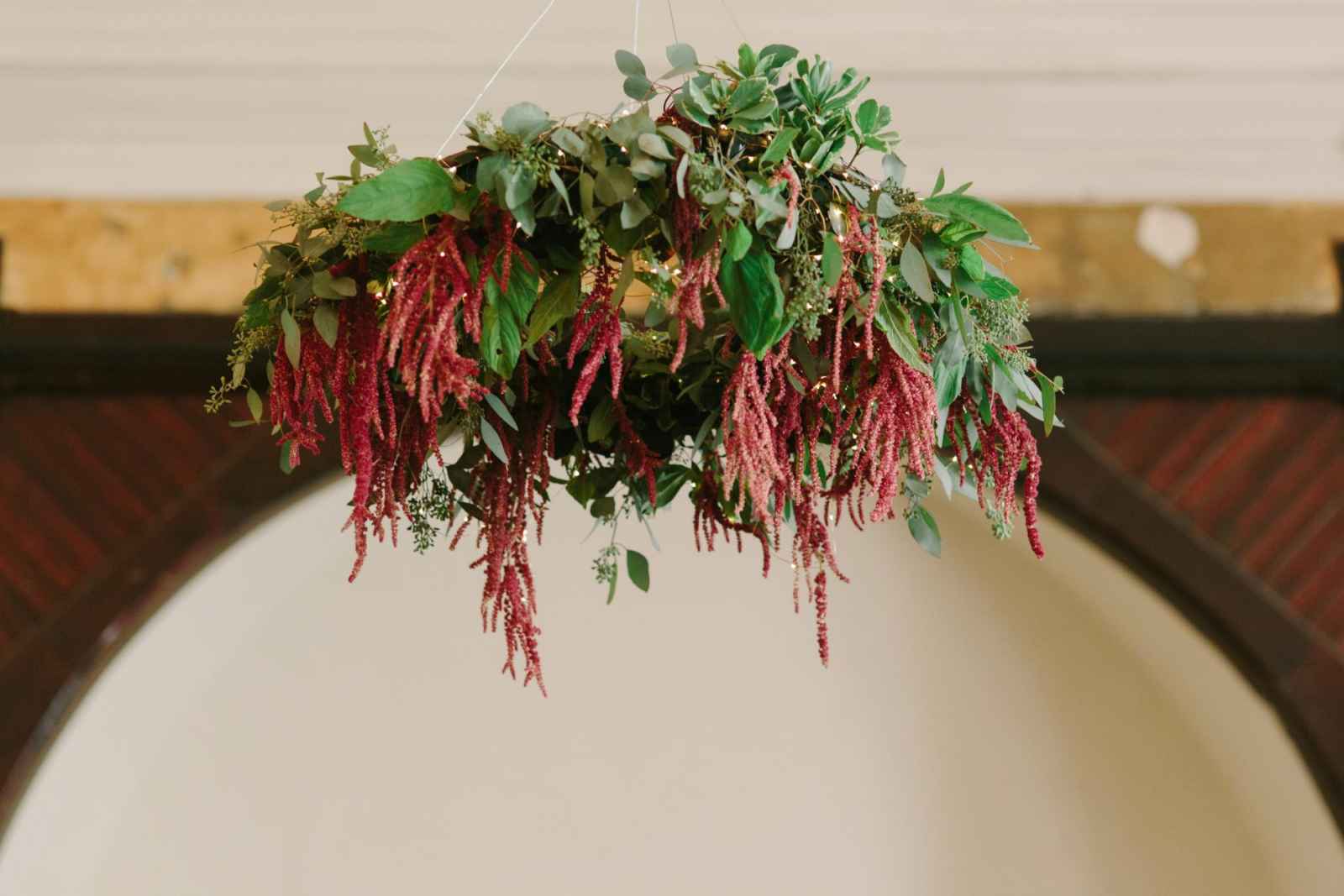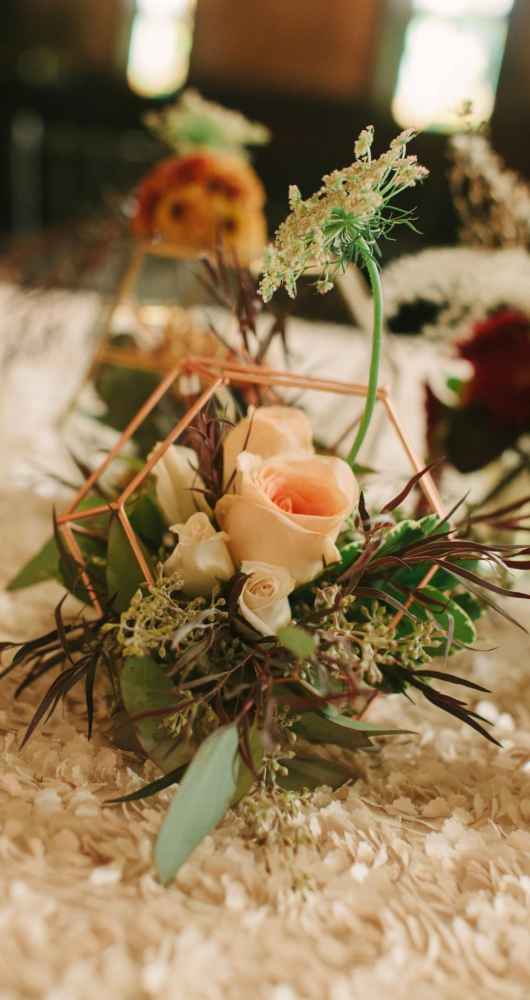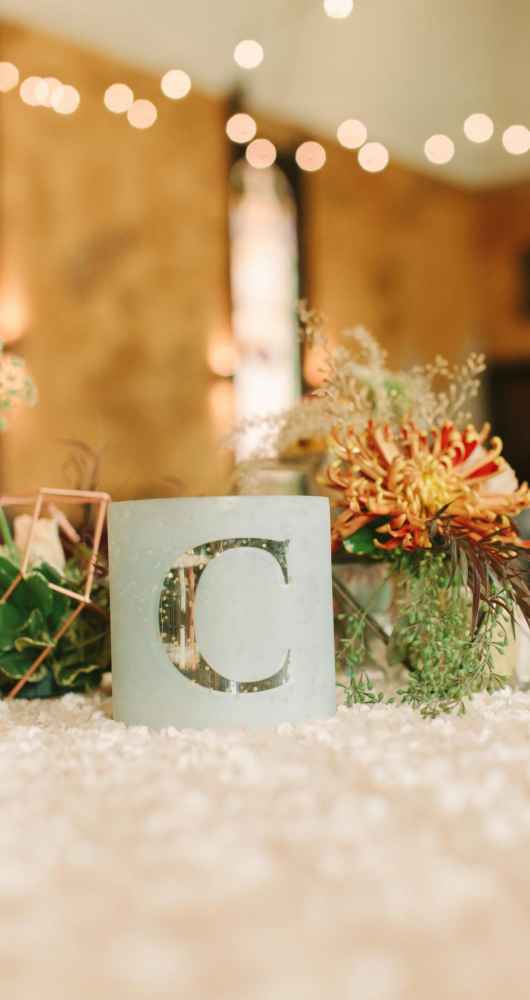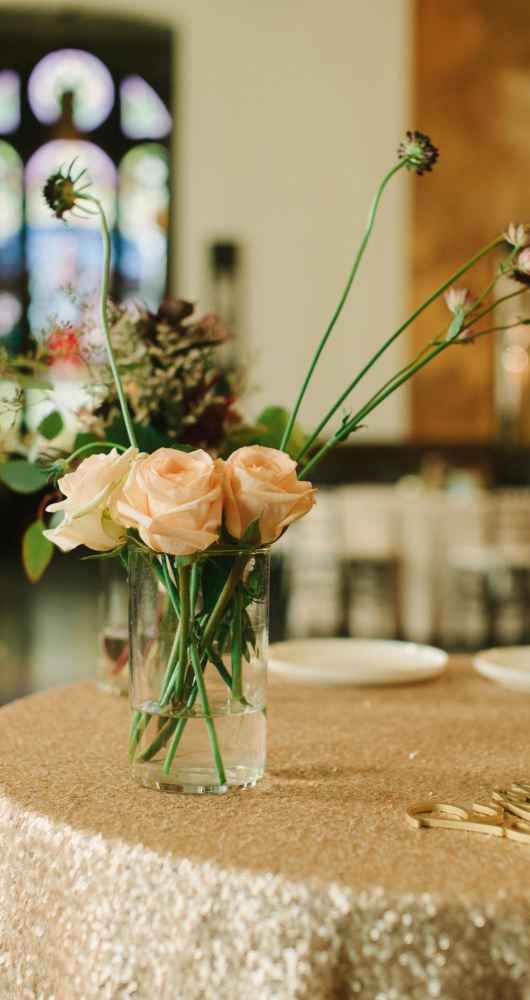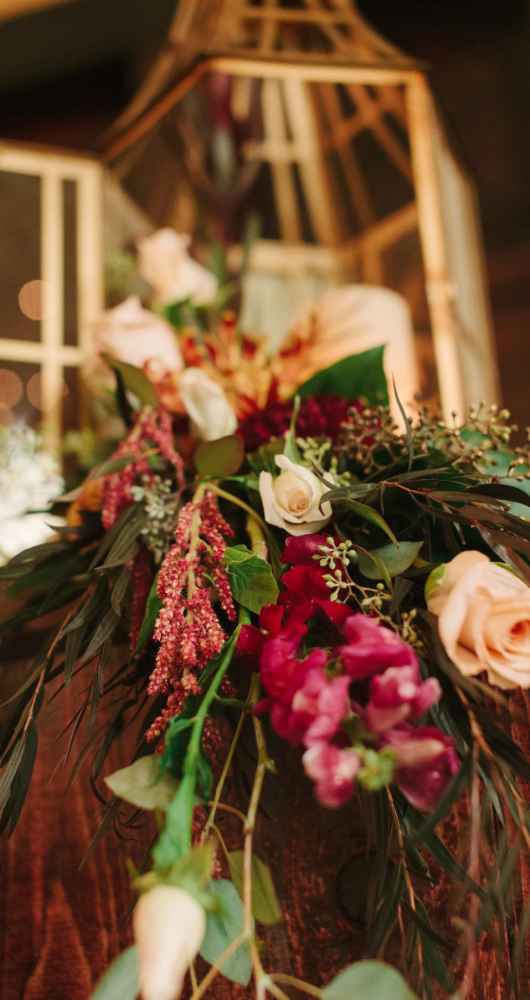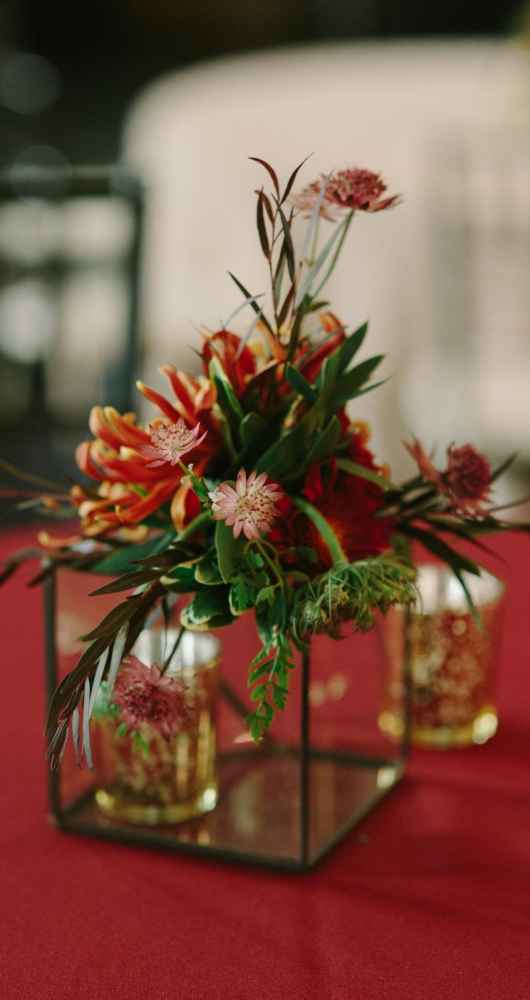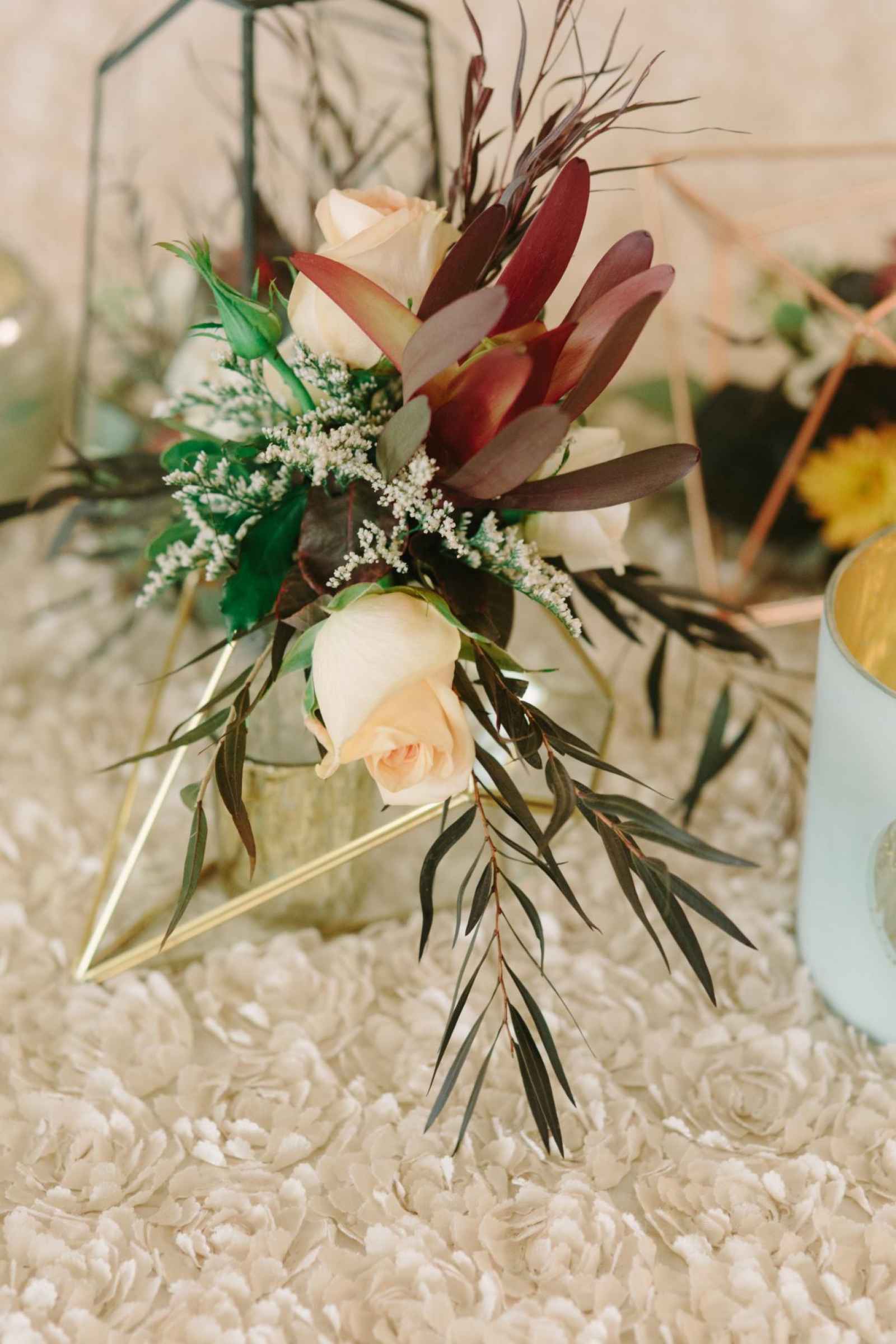 What unique touches made this wedding uniquely their own? A mix of different types of tables (to help create the party atmosphere), food stations throughout and region-specific food items (tenderloin sandwiches for Indiana and chicken and waffle sliders for Alabama). "We also tried to make the décor and colors similar to what we would have in our home to really feel like us," Kayla adds. The couple's one-of-a-kind favors were wooden coasters hand-cut by Ryan and branded with their monogram. Kayla also crafted BHLDN-inspired plates used for the cake cutting.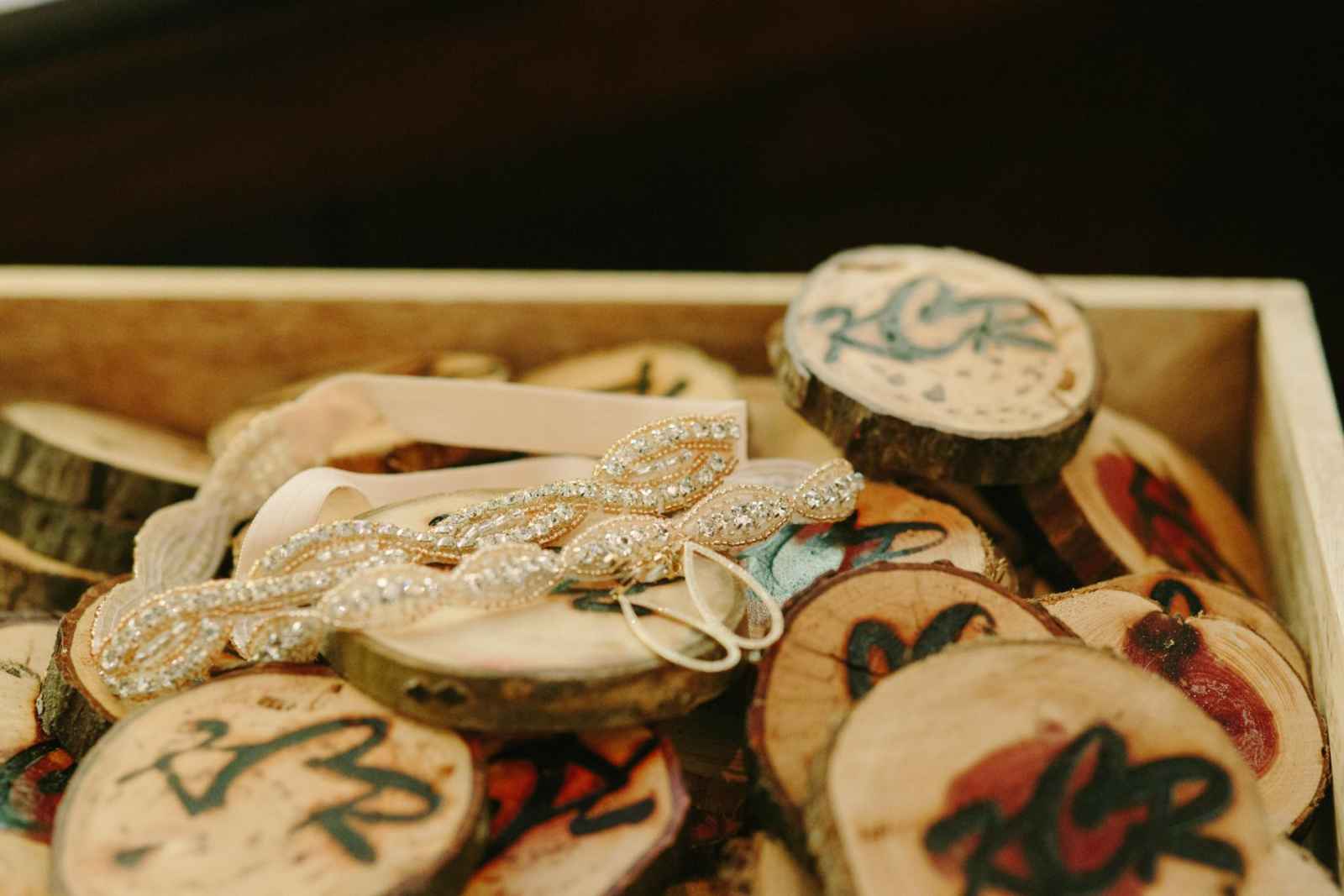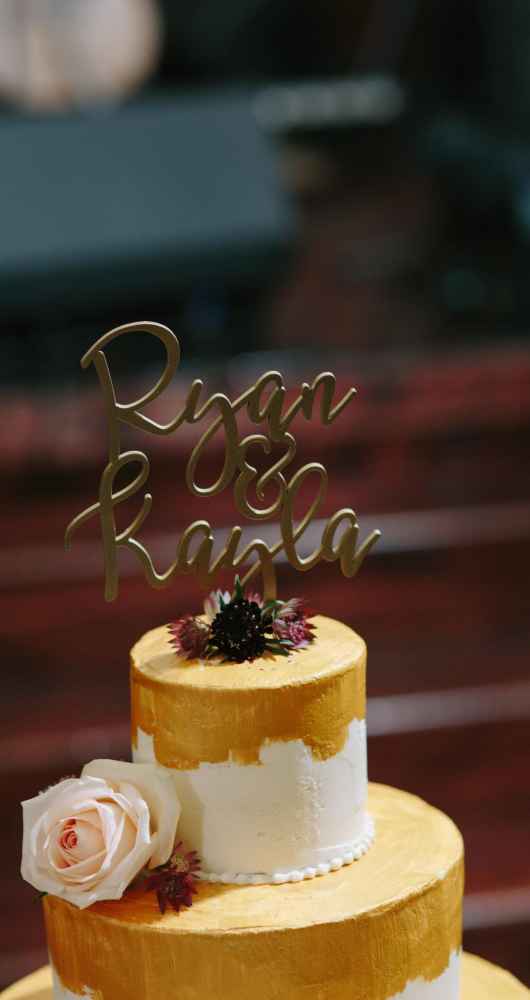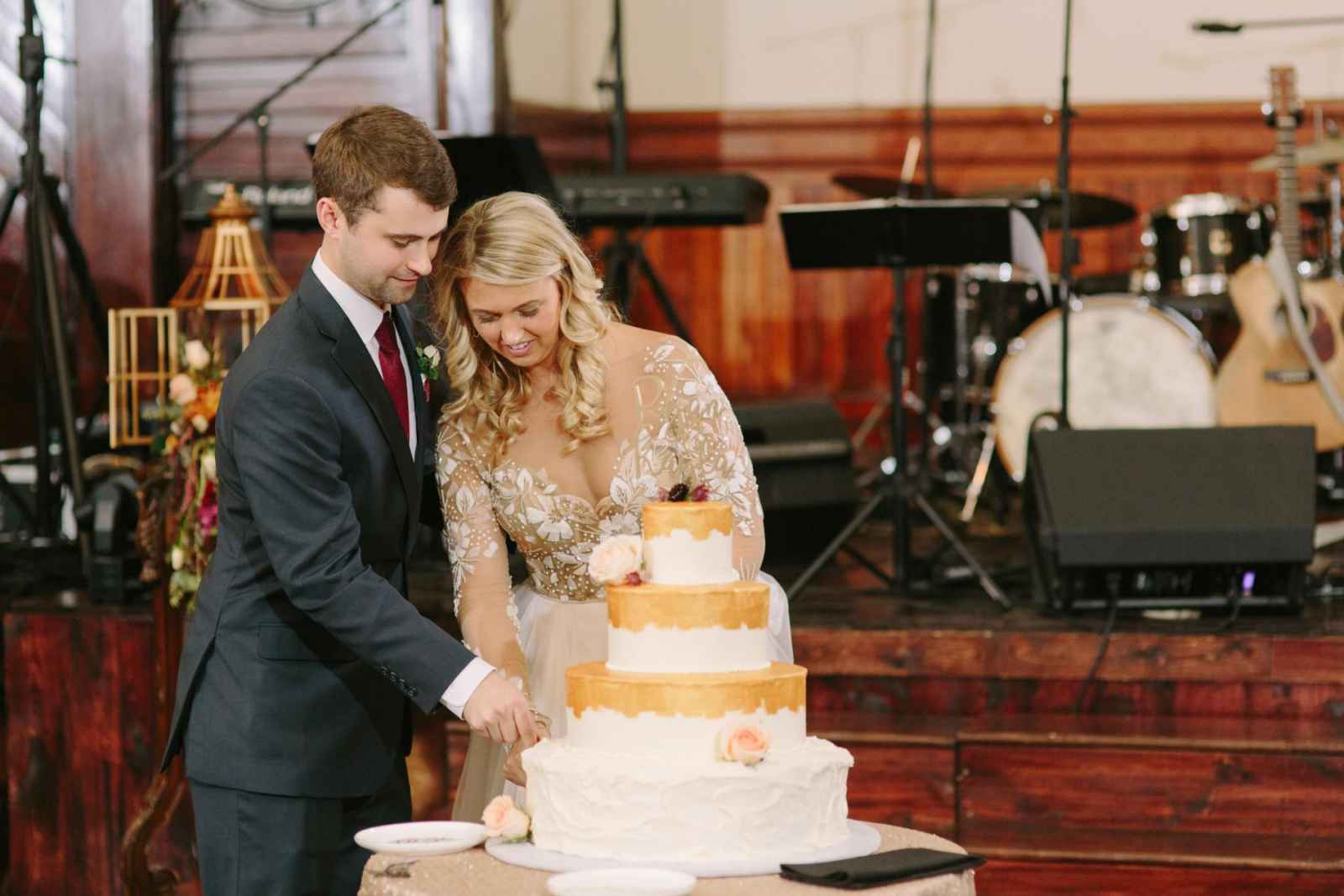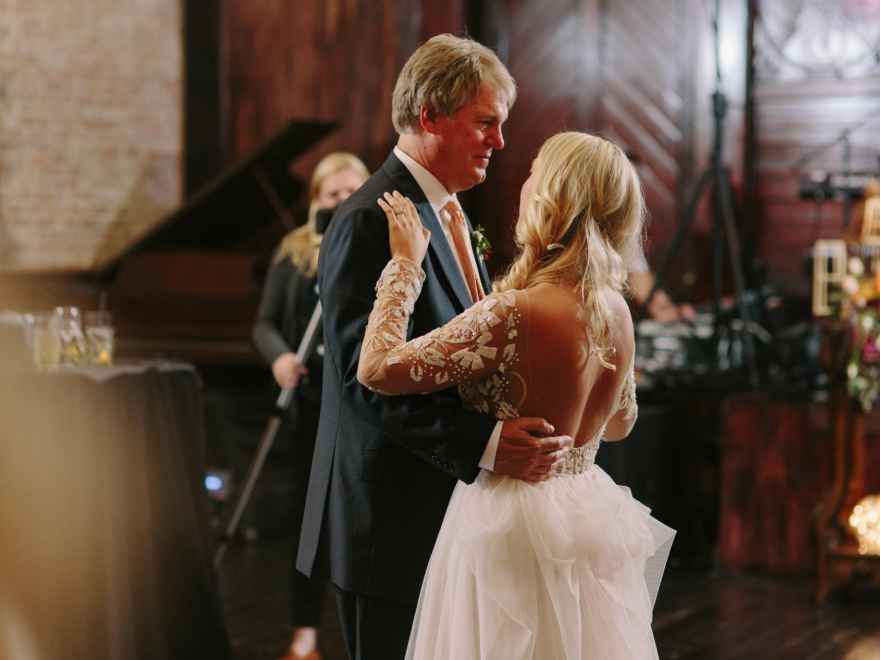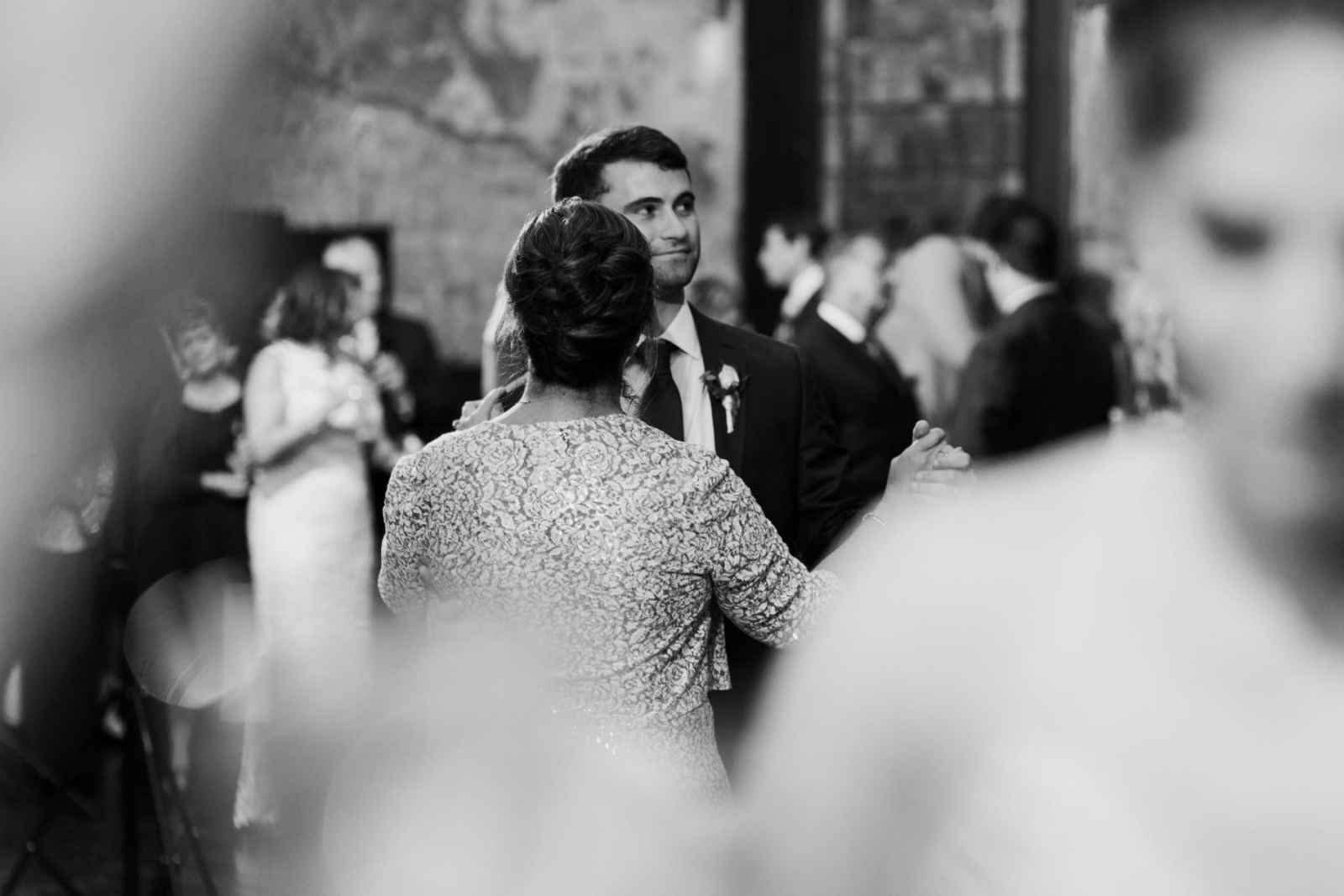 Kayla's stunning Remington gown by Hayley Paige was love at first sight. "I tried on quite a few other dresses there and left without buying one but knew that the Remington gown was 'the one' when I couldn't stop thinking about it all night," she says.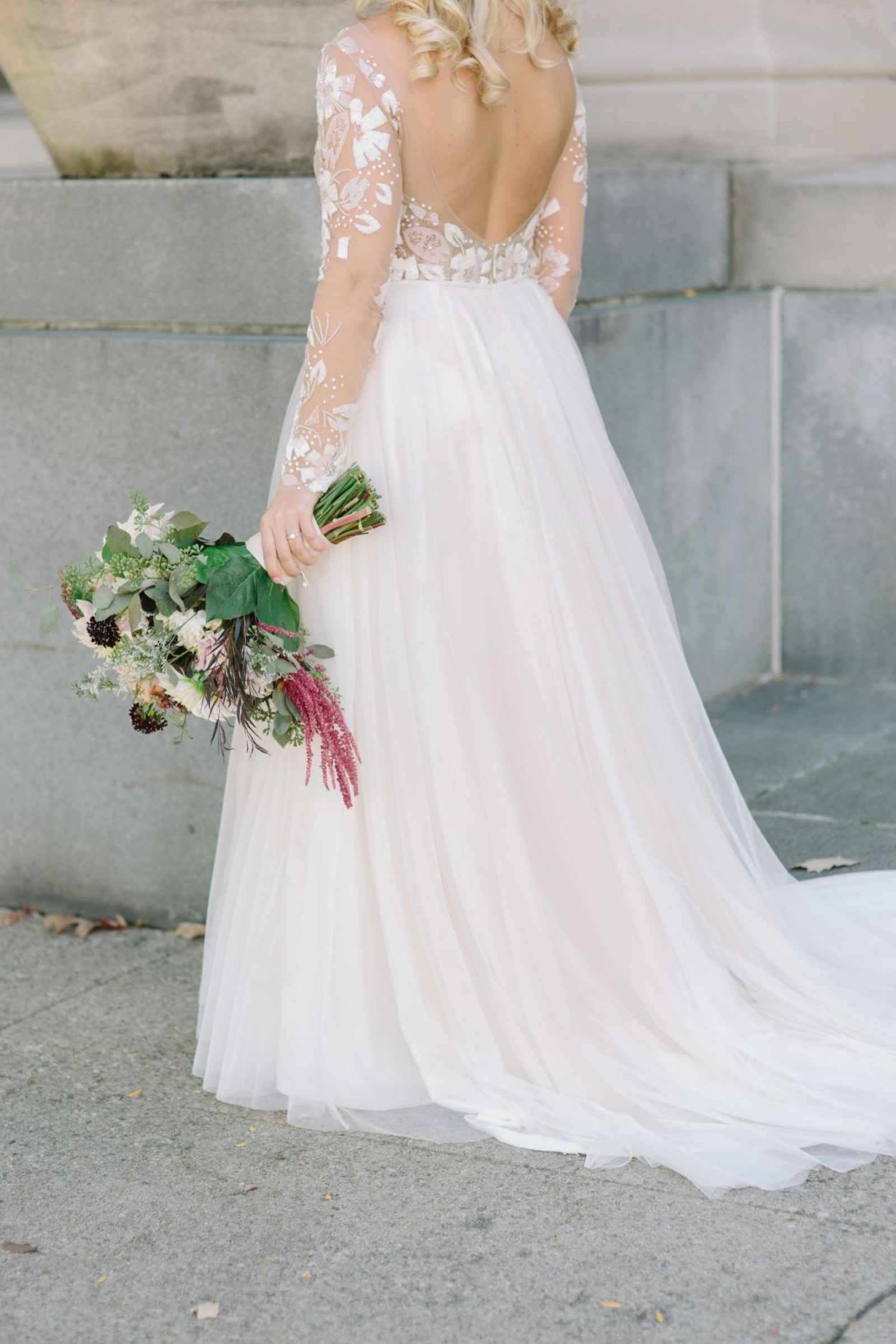 What We Love
This couple brought music all the way from Alabama for their big day, and the band ended up being a big hit and memorable part of the celebration. Another memorable moment? Kayla's calmness. Kayla felt all her worries melt away on her big day, as she was overwhelmed with peace and joy at the thought of marrying her best friend.



Kayla + Ryan from Unique Heart Productions on Vimeo.


are you a bride-to-be?
We'd love to plan with you on weddingday-online.com. Let's get started!
 
are you a wedding extraordinaire?
Join WeddingDay Magazine in inspiring brides by partnering with us! See how here.