Often you meet so many people in college but likely won't cross paths with most of them later in life, once you go your separate ways. Move to a population-heavy, bustling town like Chicago, and the odds should be even greater in finding someone but...the odds of running into and hitting it off with a college acquaintance at a spur of the moment concert and getting married to them four years later? Something tells us fate was involved!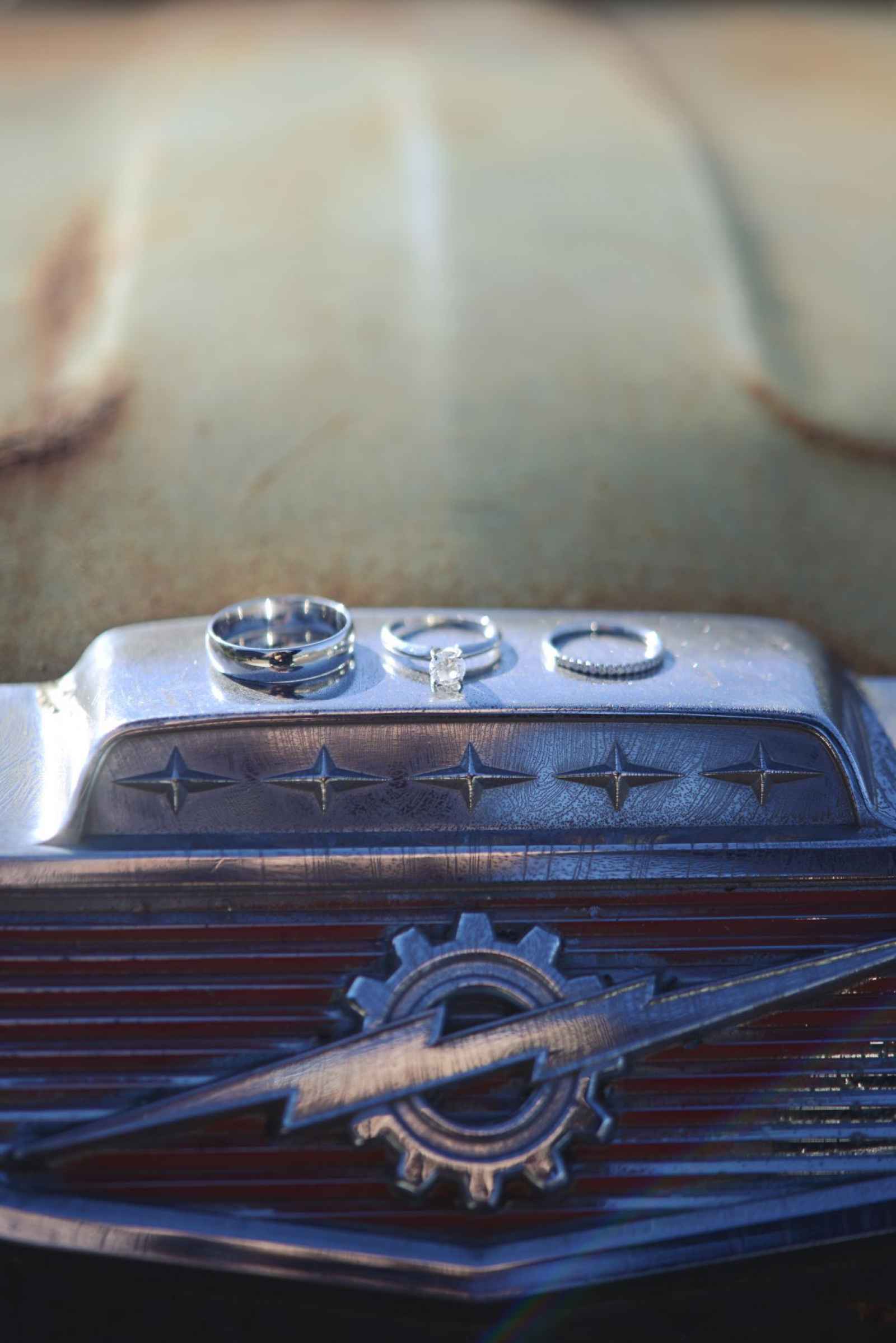 "Being both music lovers and hobby musicians, I'd say music brought us together," Kelli says. "We both attended Ball State University in Muncie, Indiana where we had mutual friends, but we didn't formally meet until we ran into each other at a concert in Chicago, where each of us now lives." While reuniting with old friends at a neighborhood venue where a favorite college band was playing, Kelli eventually spoke with Sam. Giving her number to him as a friendly gesture, they met up for a drink a month or two later at the Pony Inn. "I realized I locked myself out of my apartment, and we ended up bouncing around Chicago and had the greatest night!" Kelli recalls. Little did they know they would go from a night at the Pony Inn to a wedding day at the Barn at Bayhorse Inn–likely two of the best days of their lives!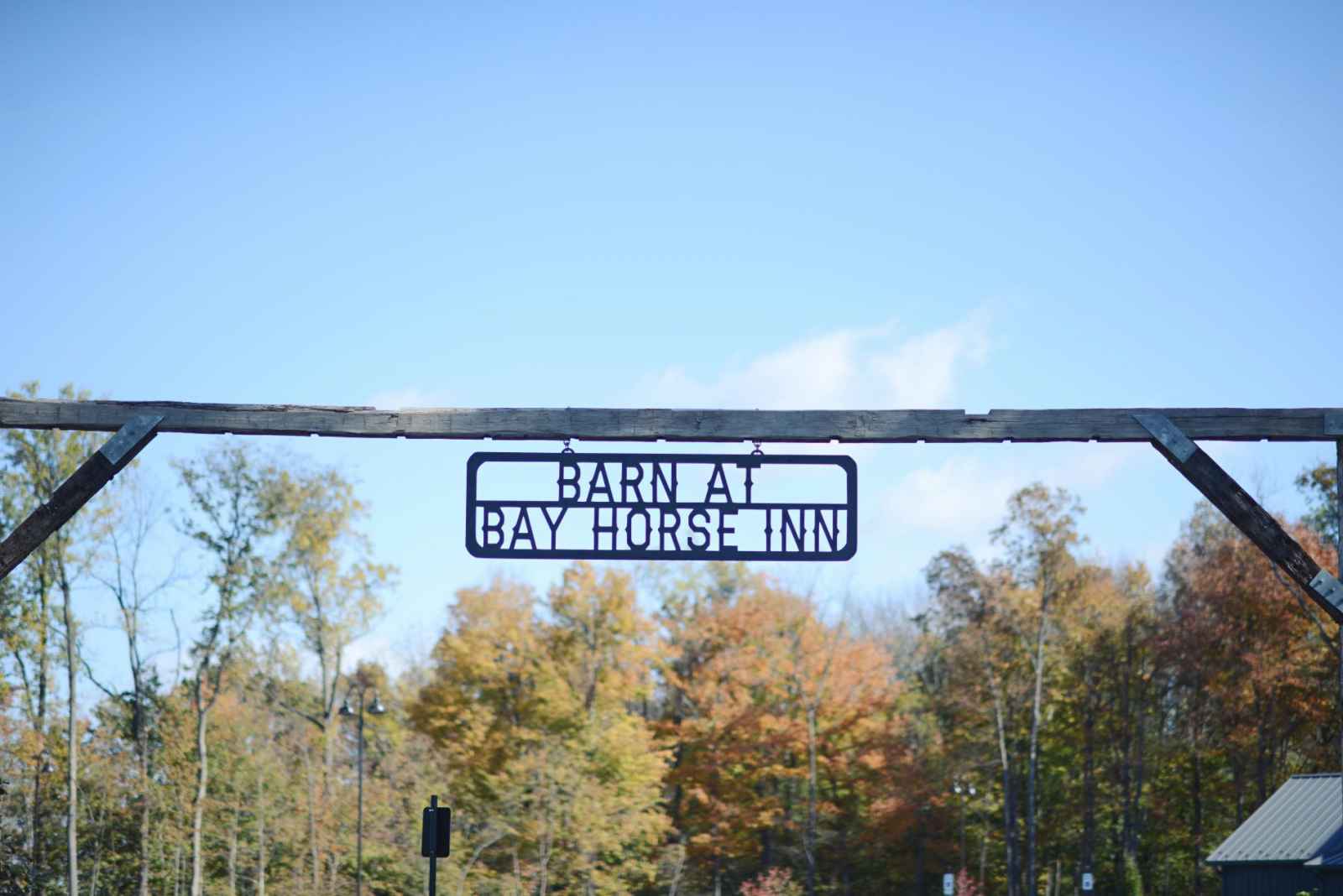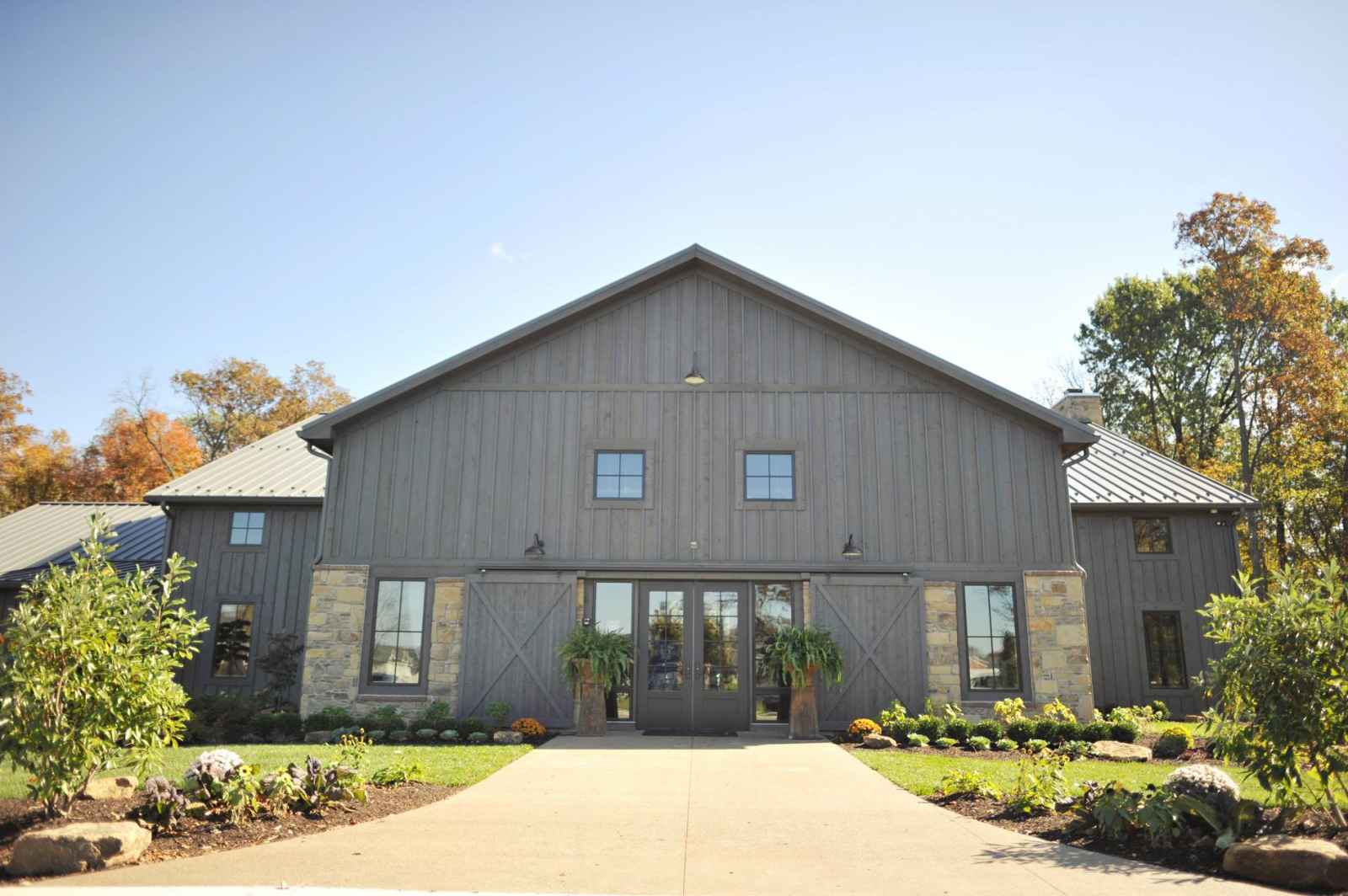 After getting engaged at the Signature Lounge located on the 96th floor of the Hancock Center–the pair's restaurant of choice each year on their anniversary–Kelli dove into planning, note-taking and pinning! The initial hard work led her to the Barn At Bayhorse Inn, a new venue that would allow her and Sam to have an outdoor ceremony and reception within their home state. Kelli says, "After having just a phone consultation with their super friendly and organized staff, we didn't want to run the risk of not being able to be one of the first couples to book and secure a wedding date. It was risky, but it turned out to be way more beautiful than we ever imagined. It felt like it was being built just for us!"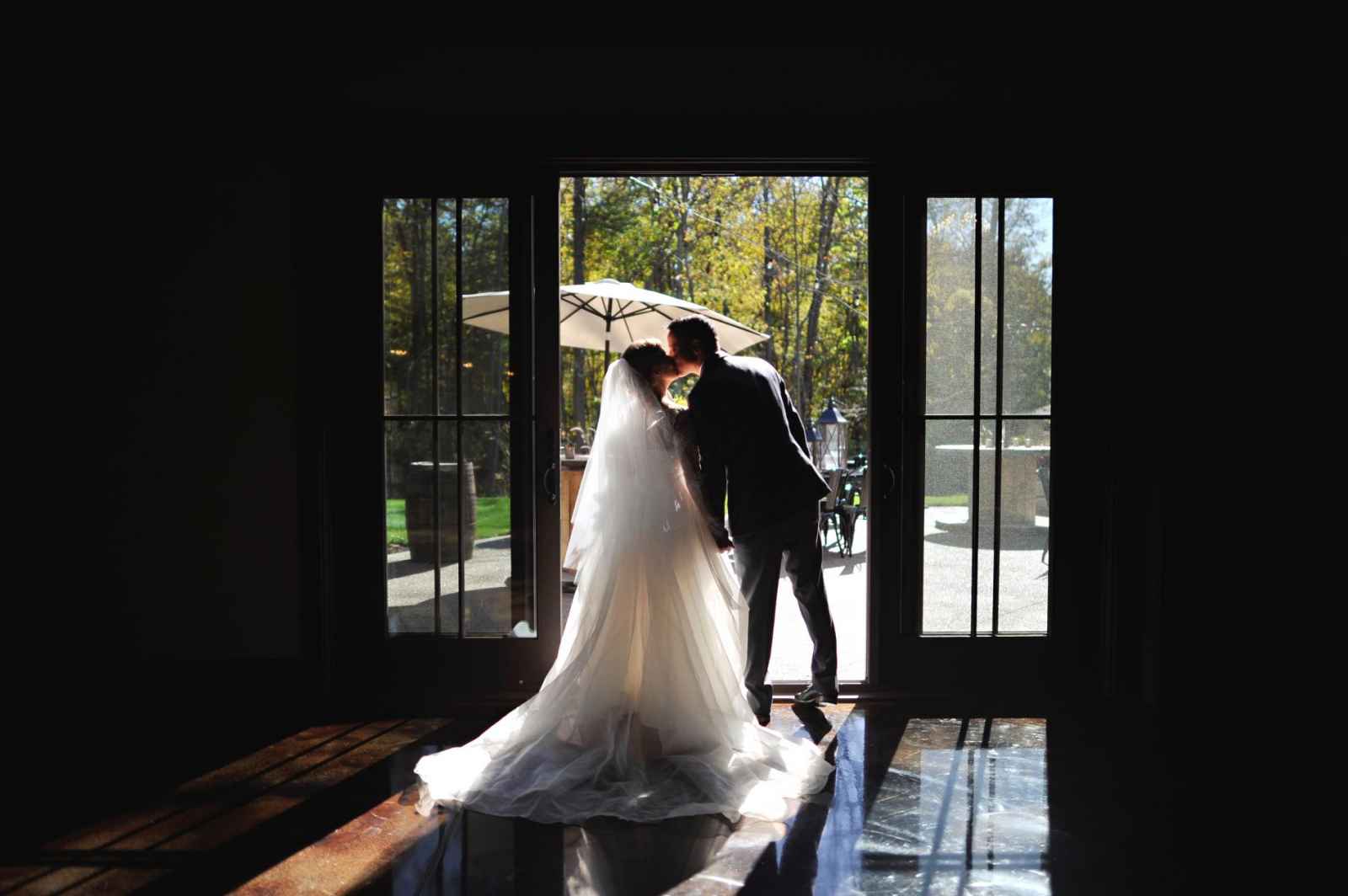 When it came to organizing other vendors, the couple relied on recommendations, referrals and online reviews. "We prioritized everything else by what was most important and made sense for budget purposes and, for us, it was investing in an excellent photographer and an DJ," Kelli says. "We were beyond pleased with both."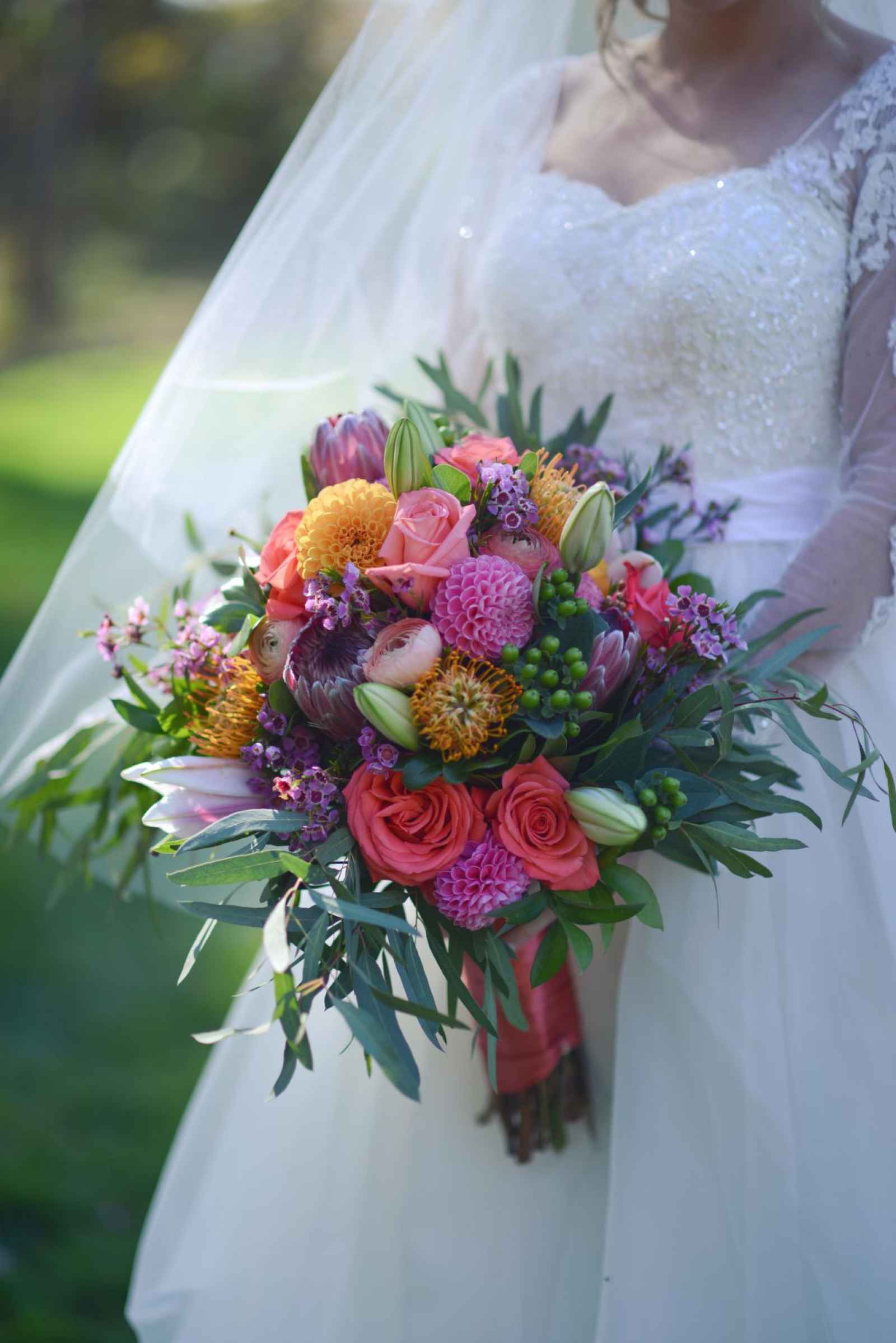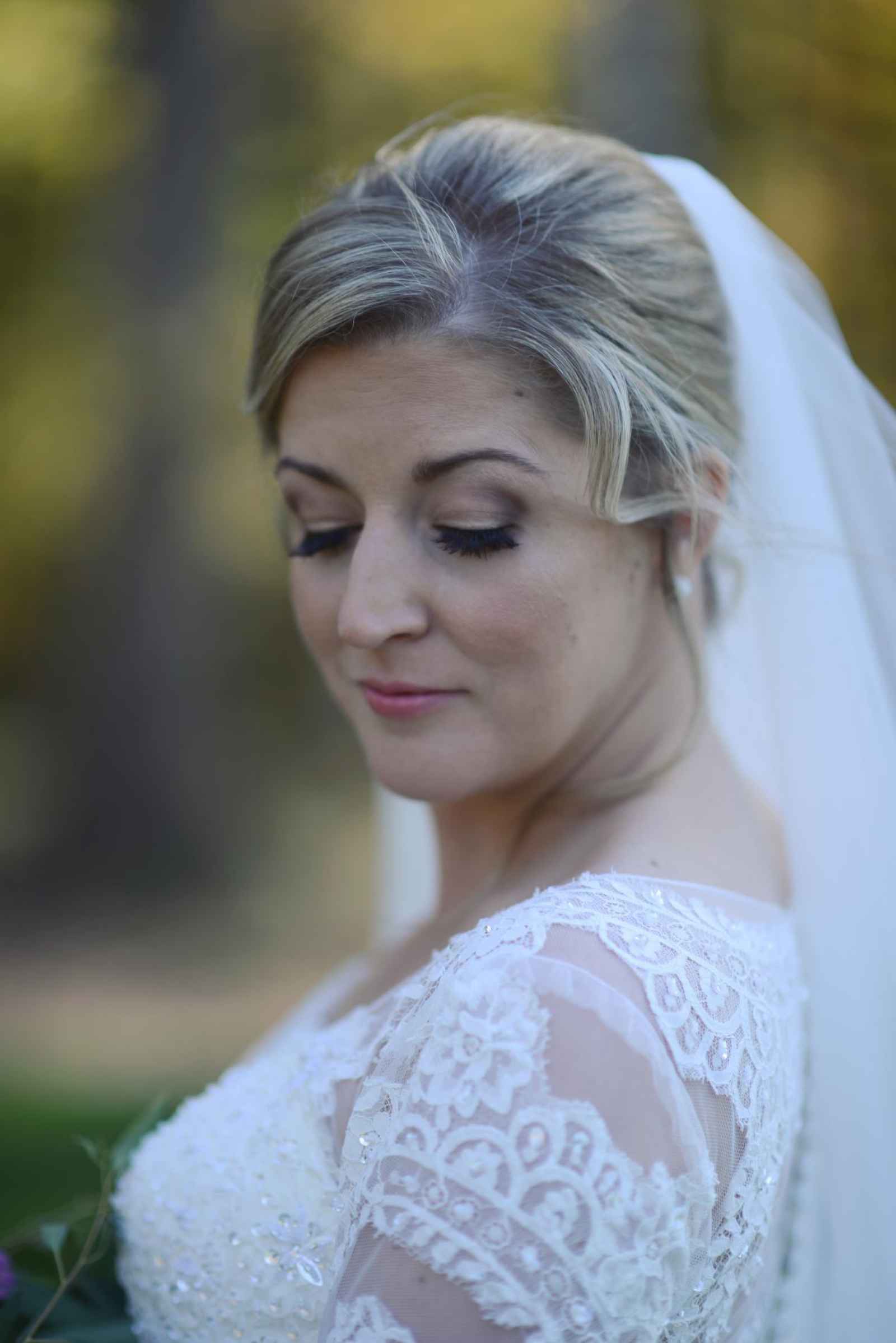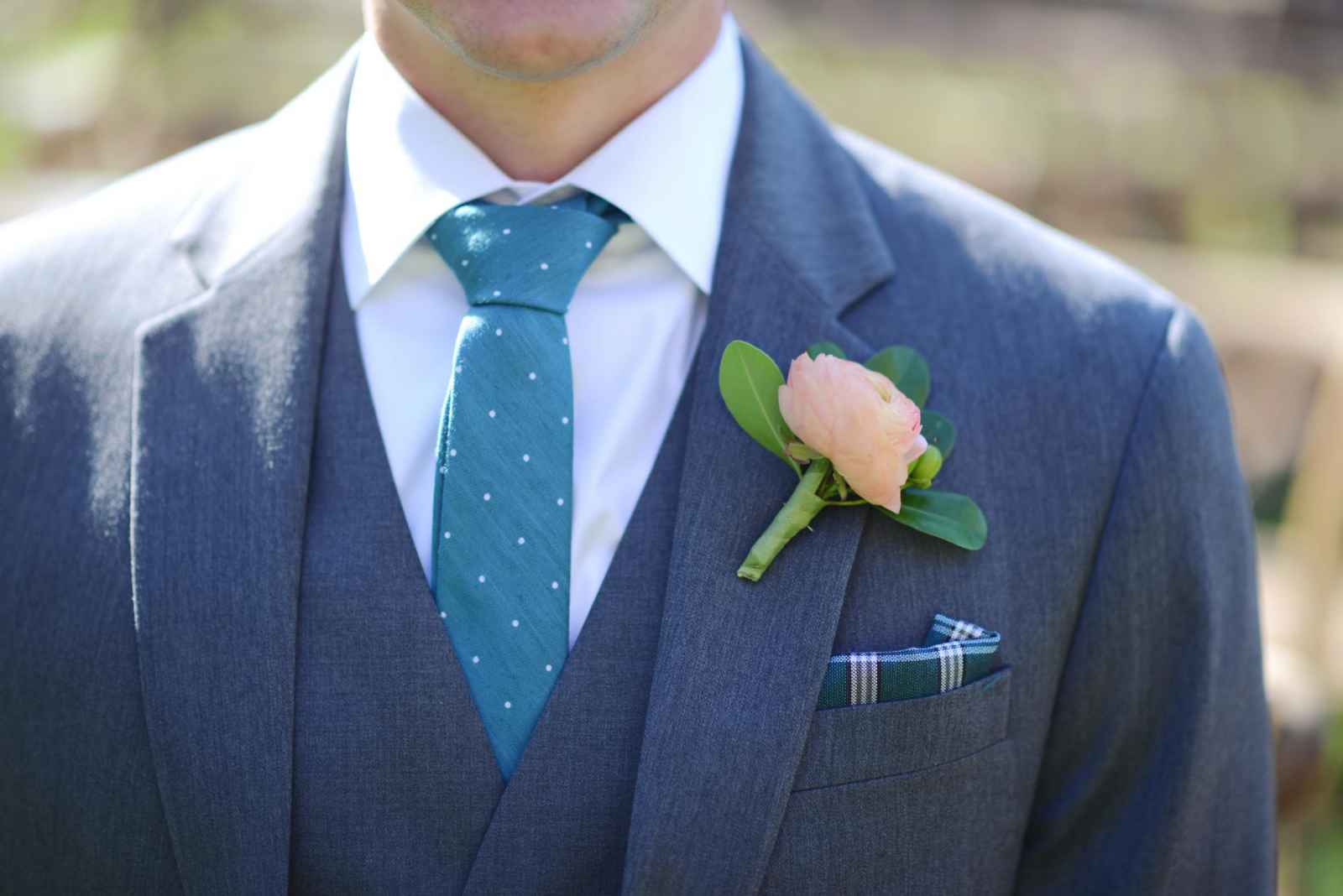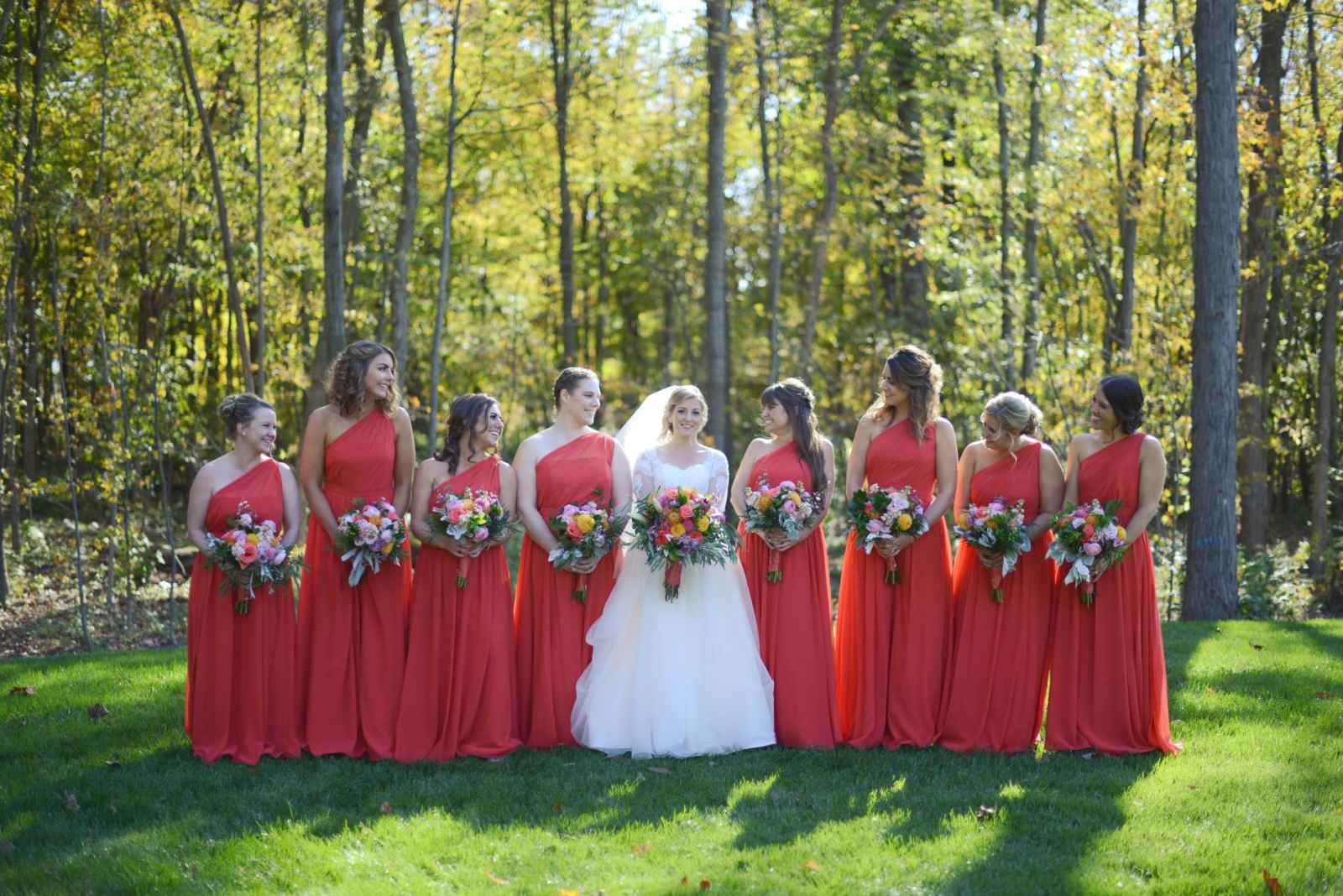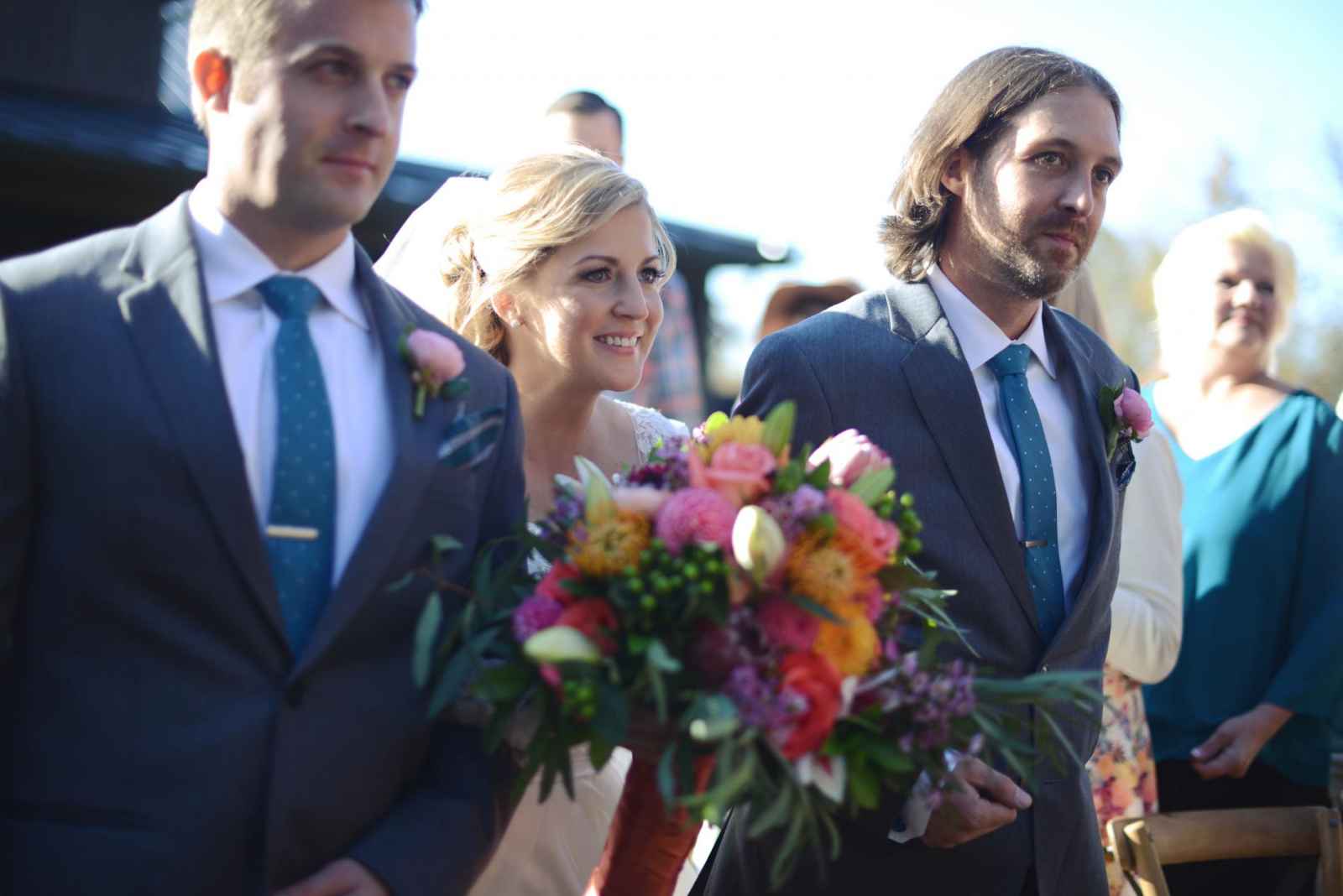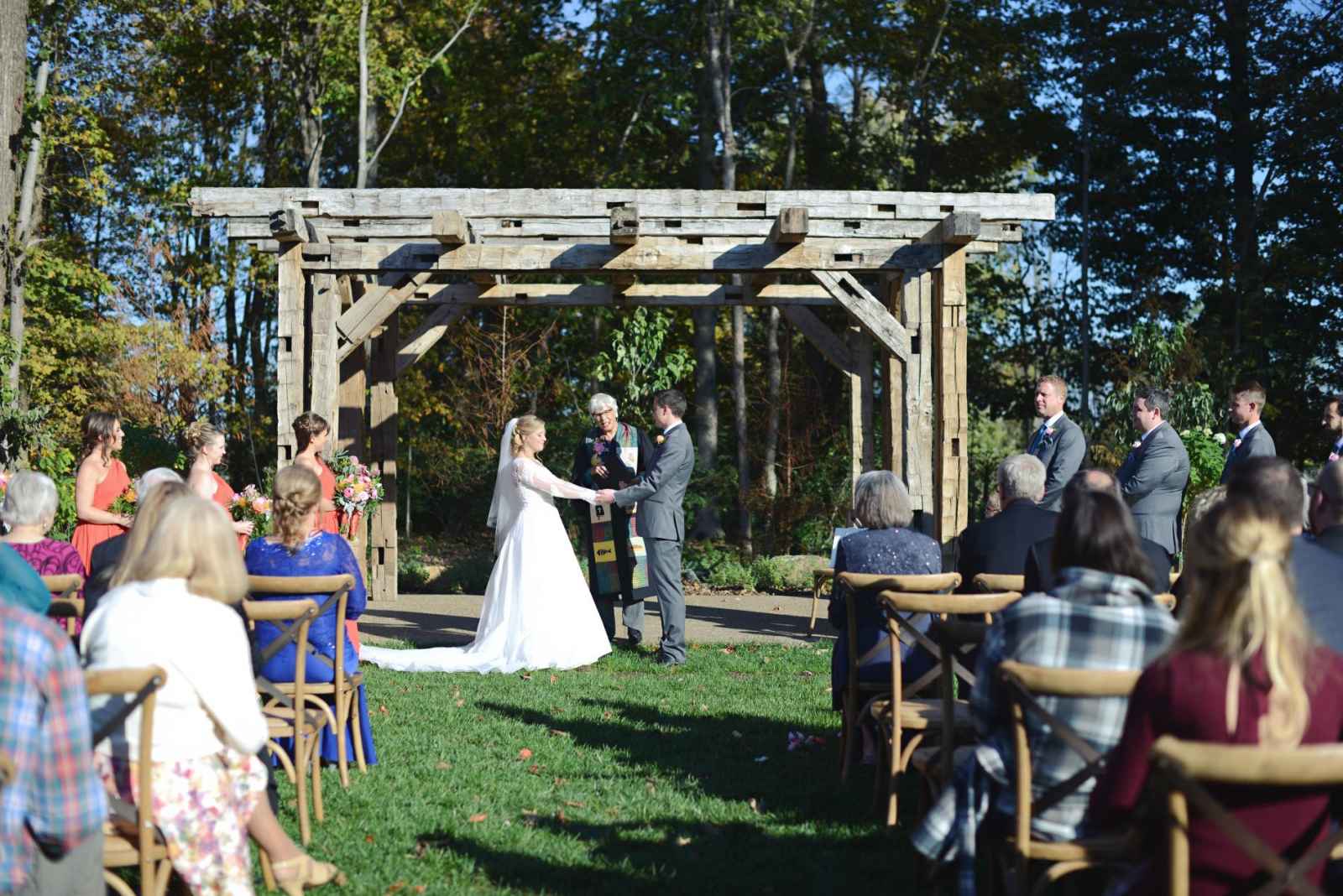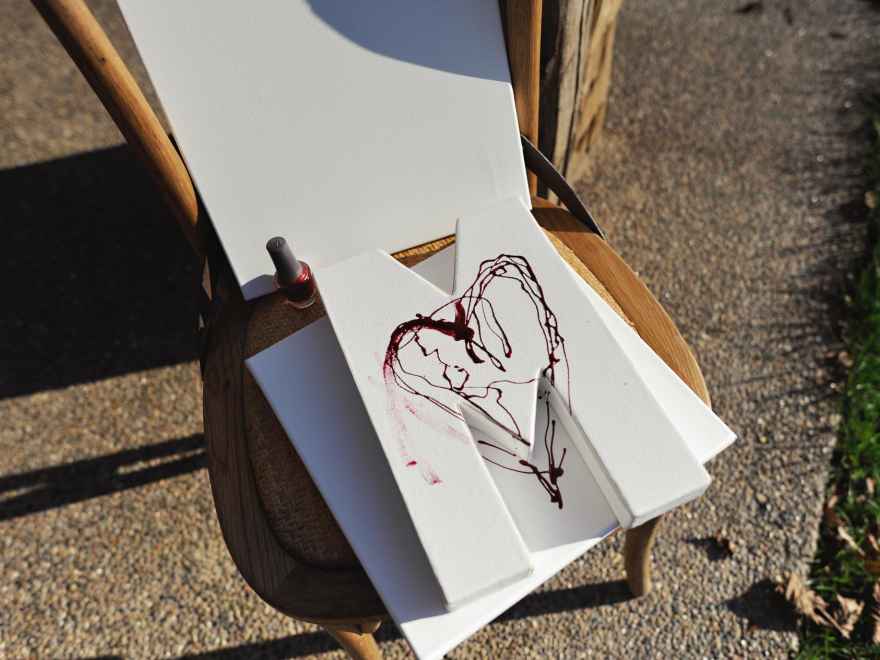 Hoping to find her bridal gown while her mom was visiting Chicago, Kelli tried on her favorite David's Bridal pick–an Oleg Cassini gown–and determined it was "the one." Kelli says, "However, when I received my dress order, it just didn't have the appeal or flattering look I was going for. I went to my Tailor, Julia Needlman, who I've worked with in the past and who does custom dress couture out of her home. She sat me down and got to know me and my personality a little better and what I wanted altered. I now call her my 'Fairy Godmother' because she literally took the dress apart, discarded probably half of all the fabric, replaced and custom made almost the rest of what was remaining, and made it so much more flattering and fit for my body and my personality. I've never felt more like Cinderella!"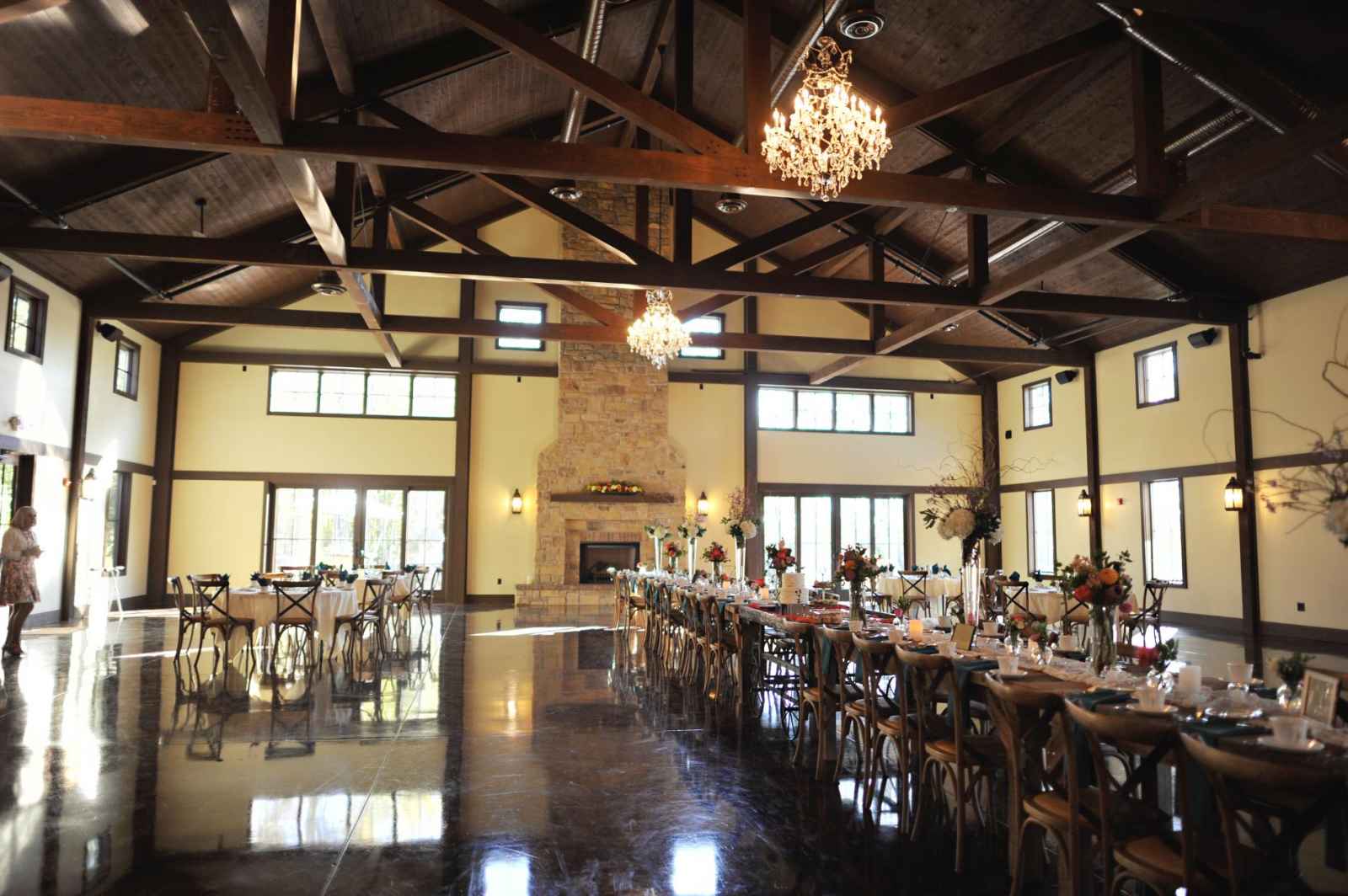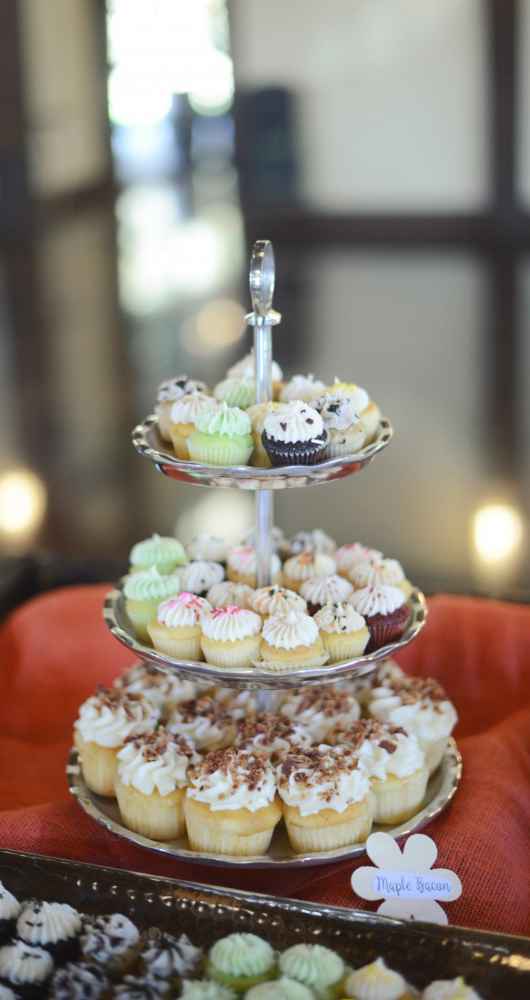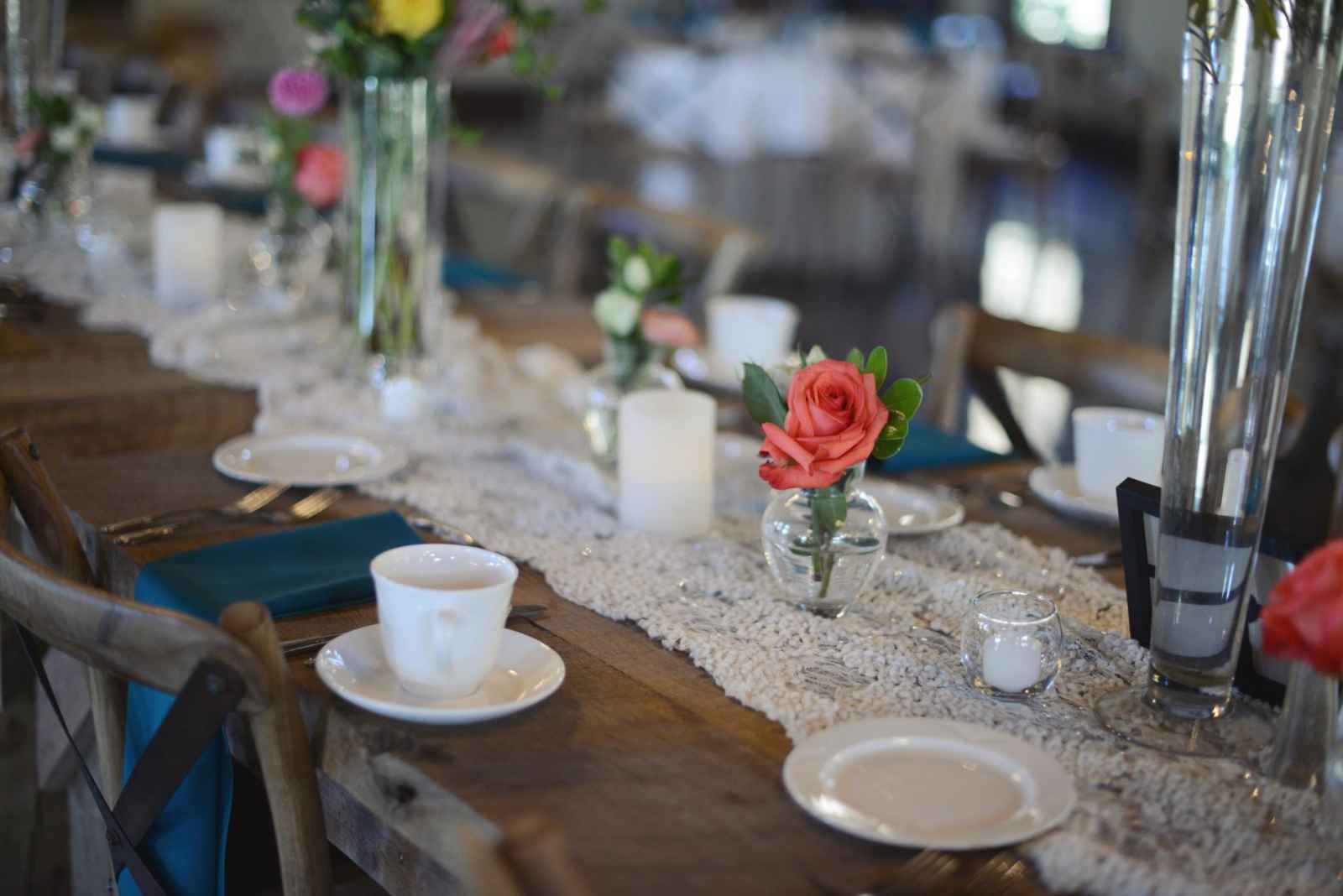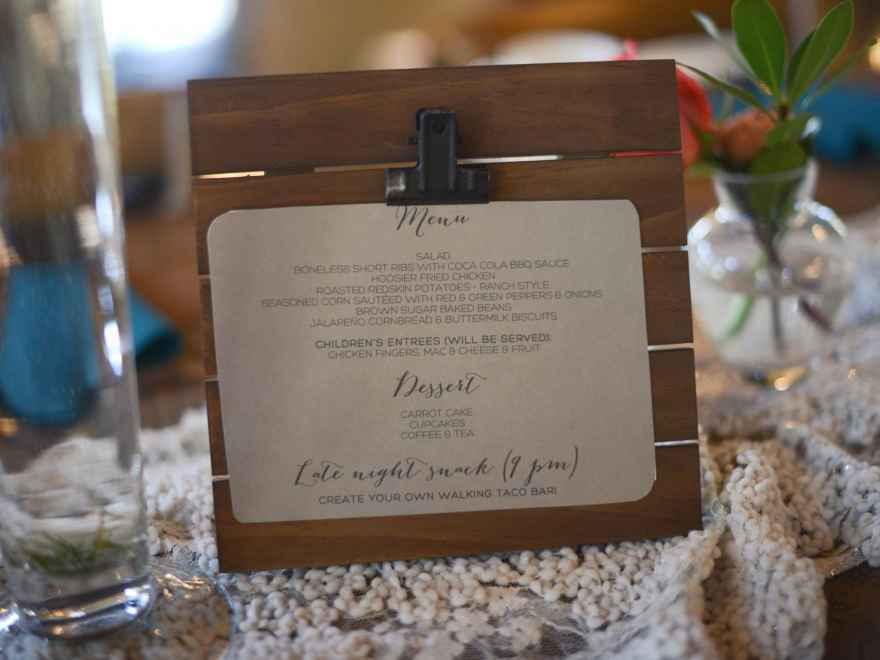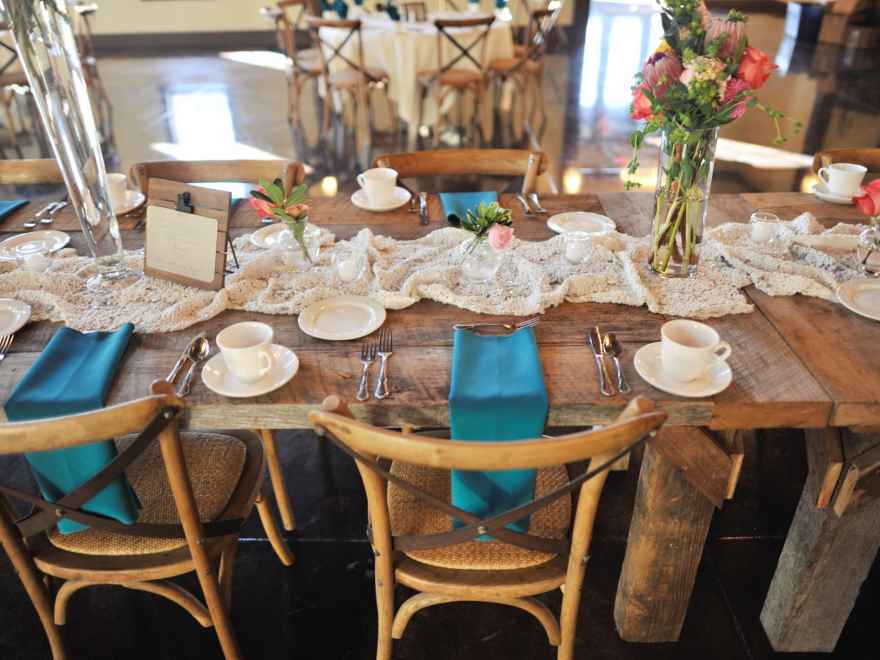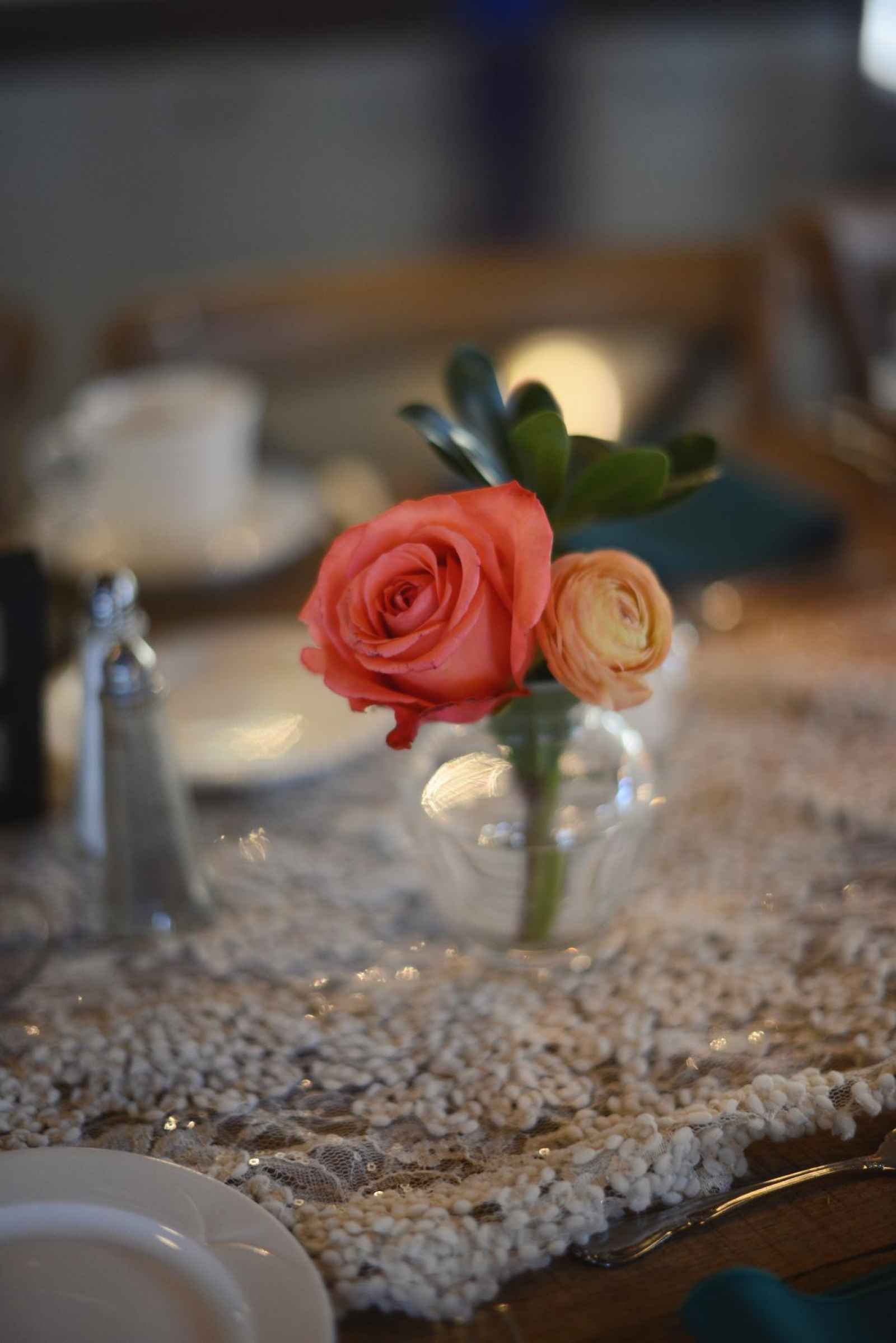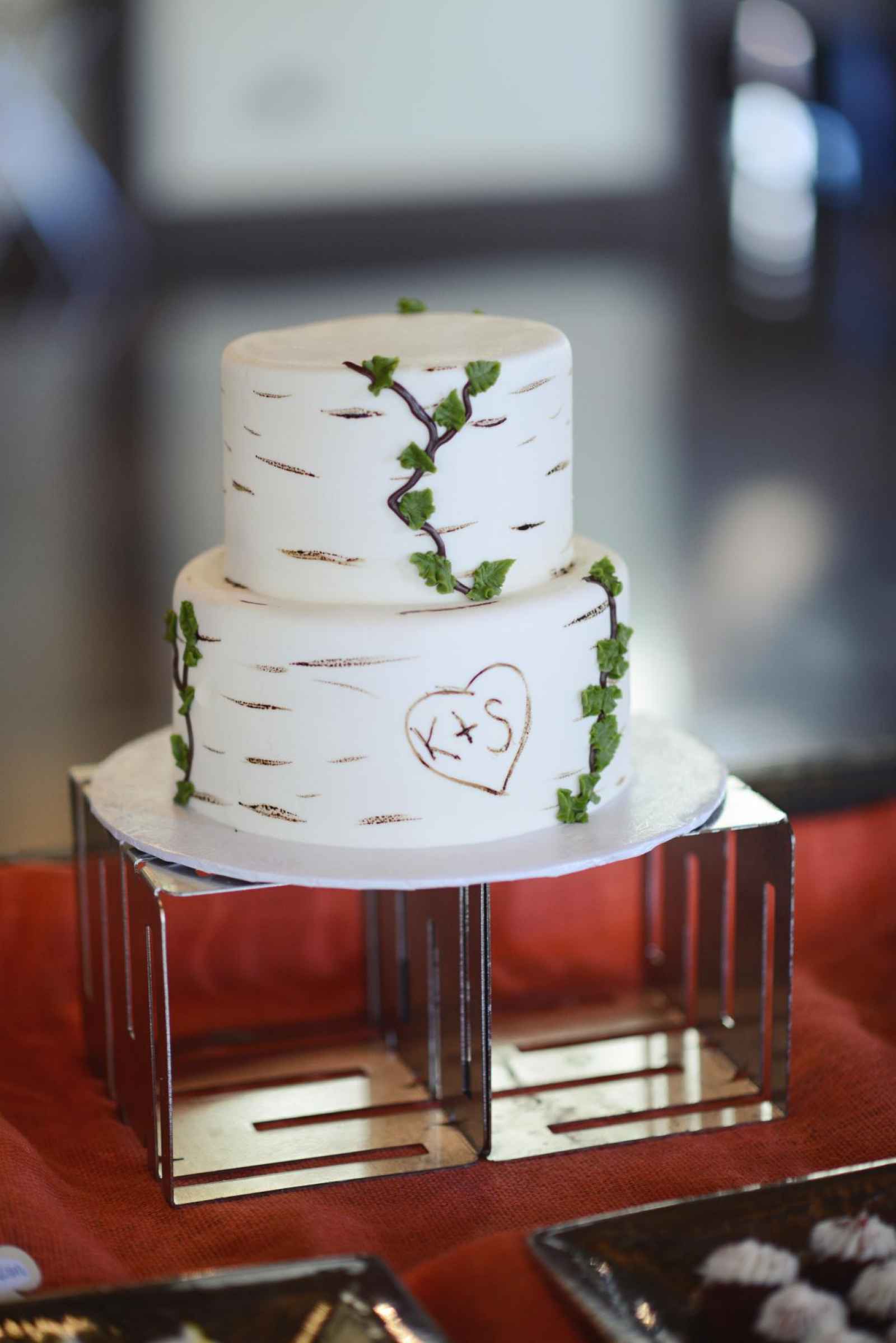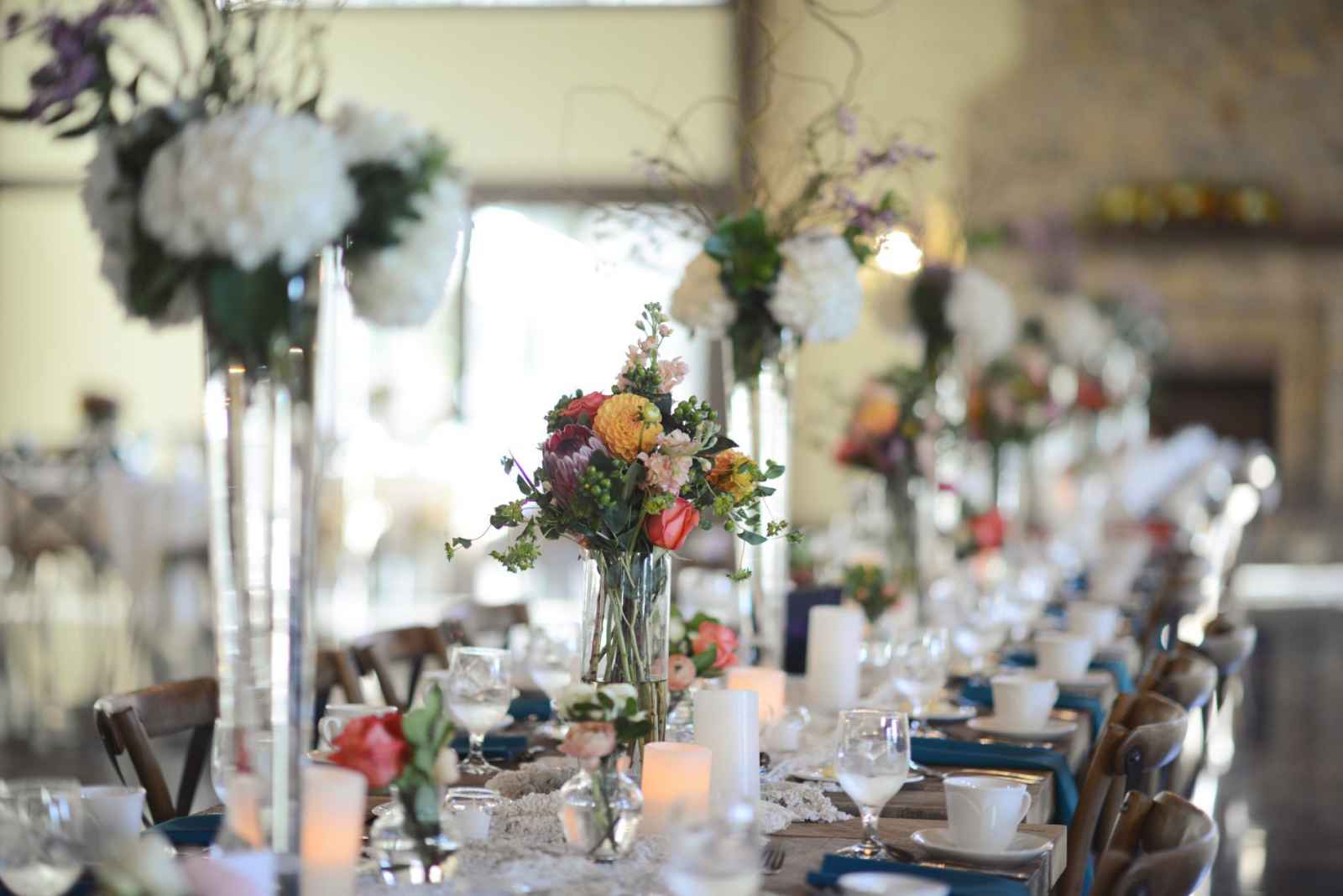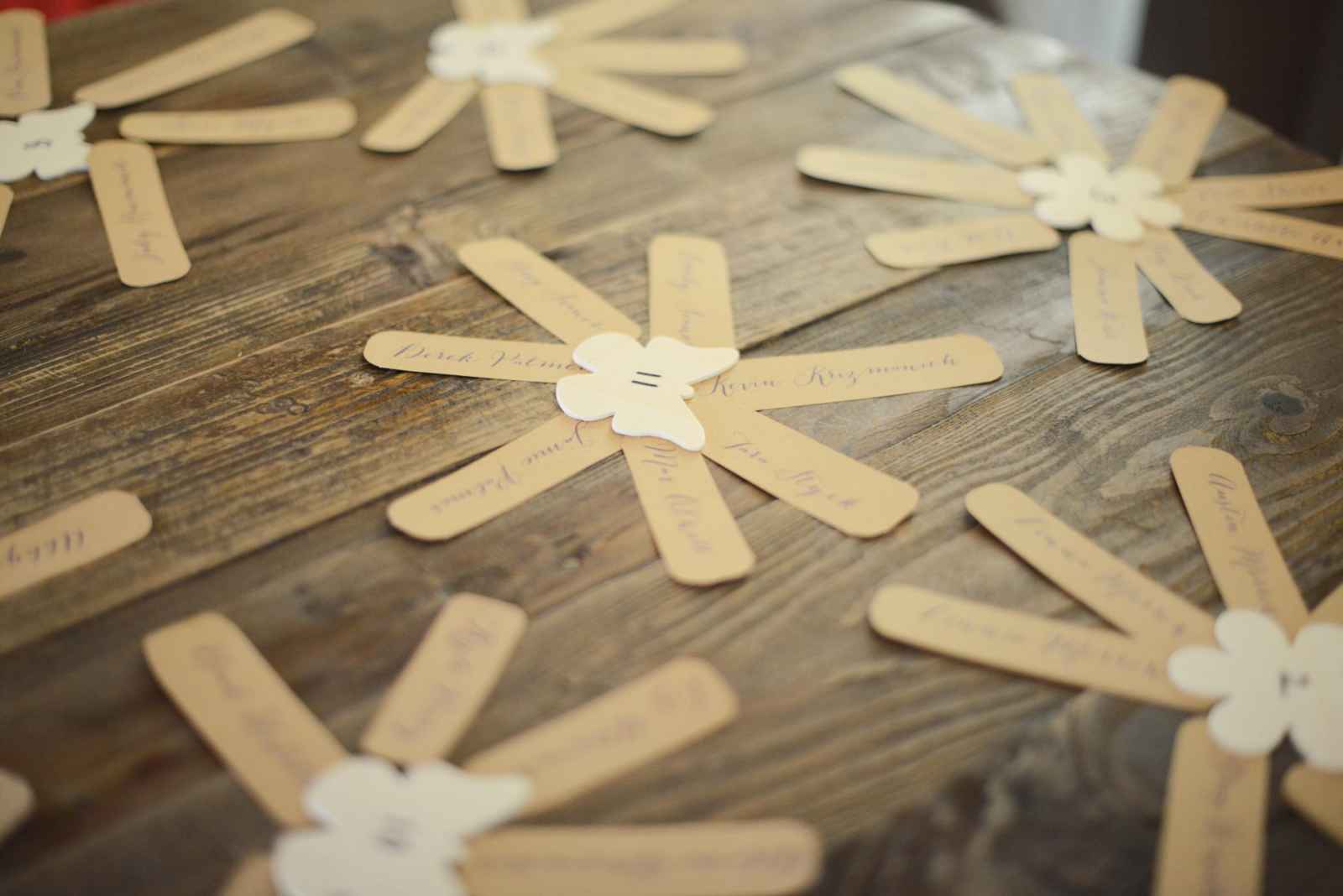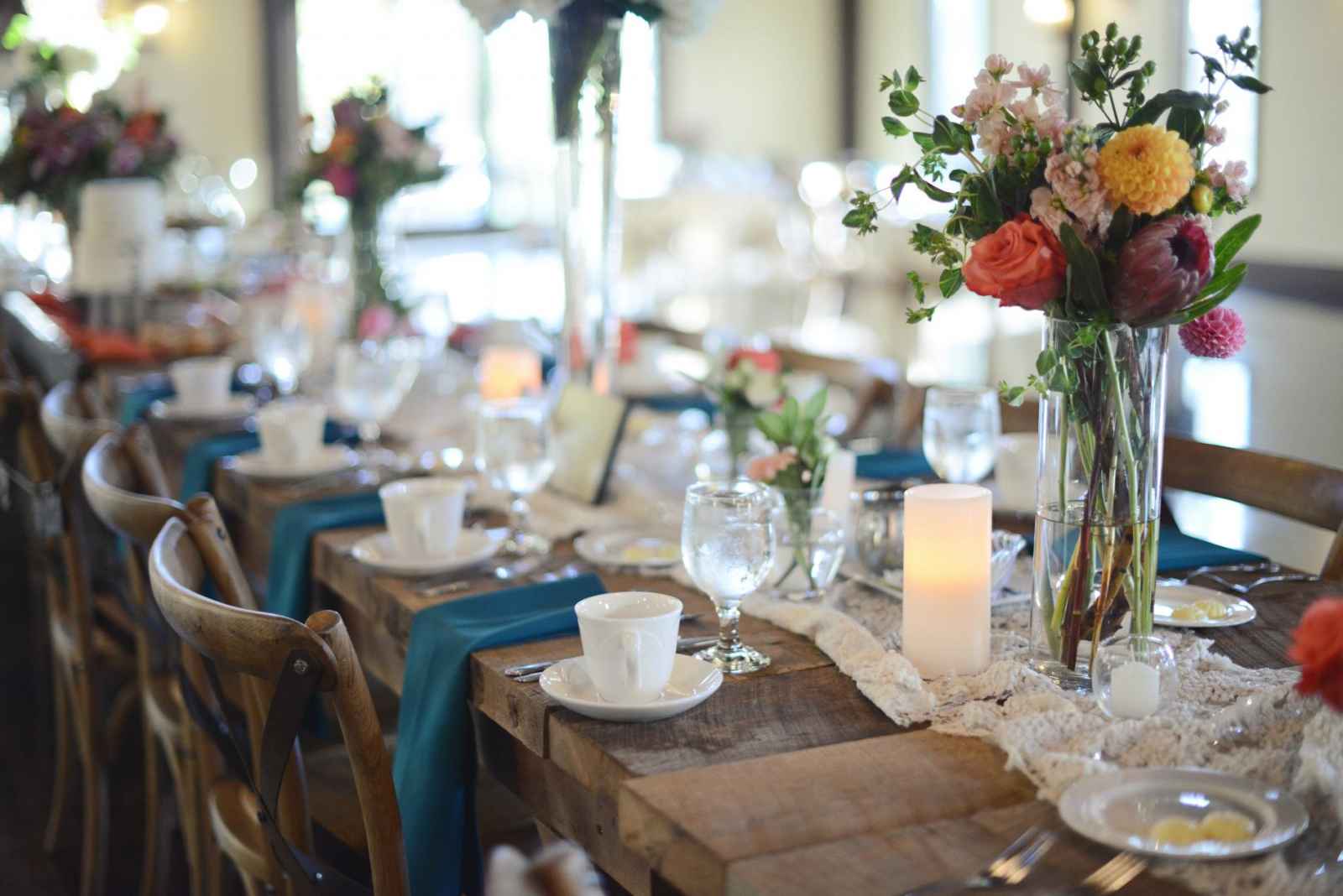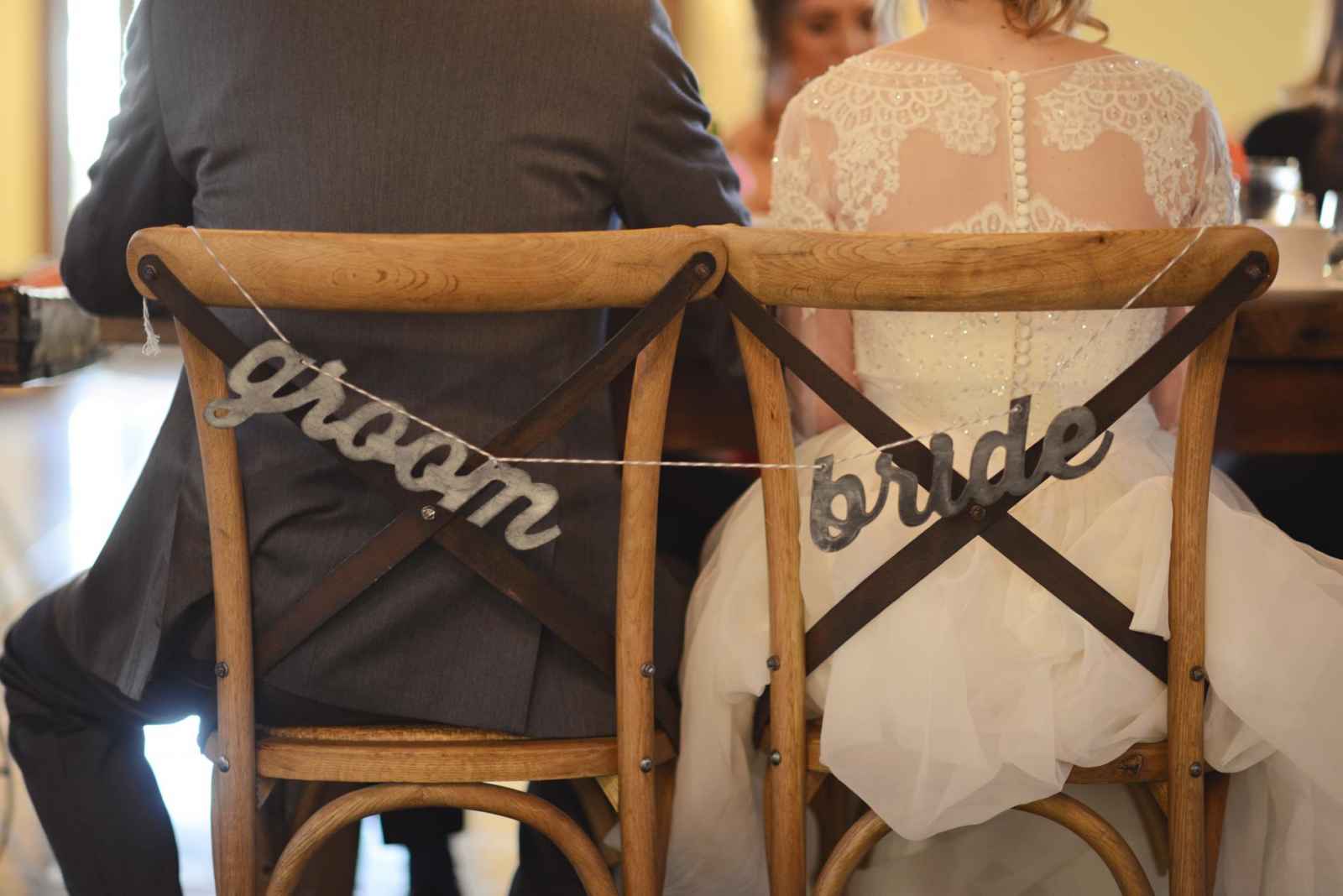 When it came to her wedding's overall look, Kelli sought colors that would complement the late autumn season while also standing out. The persimmon color she selected for the bridesmaid dresses was just the pop she needed. A dark teal was paired with the persimmon, creating a gorgeous contrast.
As for the flowers, Kelli admittedly knew very little. Her wedding coordinator and florist, Michelle Maslowski of One of a Kind Events, came to the rescue by taking the time to understand the couple and what they wanted. "I had a few specific flowers I wanted to include in my bouquet that are sentimental to me and would help me remember a few loved ones who have passed," Kelli says. "Other than that, I just wanted florals to match our wedding colors, and I've never seen a bouquet and floral design so meaningful, personable and so gorgeous! I get so many comments on how beautiful and unique our flowers were." Curly willow was incorporated into centerpieces and the bouquets featured roses, pincushion flowers, Proteas and a variety of others. The florals offered hints of pink, coral, orange and green.
While some brides shy away from the D.I.Y. projects, Kelli embraced them. "As a D.I.Y.-er, creative person and experienced event planner and marketing professional, I actually enjoyed a lot of the overall wedding process," Kelli explains. Two of her most prized projects include designing and printing all of her stationery and building her own wedding website!

 
A Special Touch
For Kelli, it was very special that her two older brothers were able to walk her down the aisle. "Not having my father present since he passed away a few years ago was challenging as a bride," Kelli explains. In remembrance, her and Sam had their first dance to a recording of a song her dad wrote for her mom in the 70's. "He and my Uncle (my dad's brother) sang and played guitar in the recording so, halfway through, I brought in my uncle to dance with me and my husband danced with my mom," Kelli says. "It was the best way for me to include and remember him on my wedding day because, if there's anything I relate to my father on the most, it's music.

 
What We Love
Kelli says: I discovered WeddingDay Magazine on Instagram after most of our planning was done, but used the website for inspiration for all the final touches.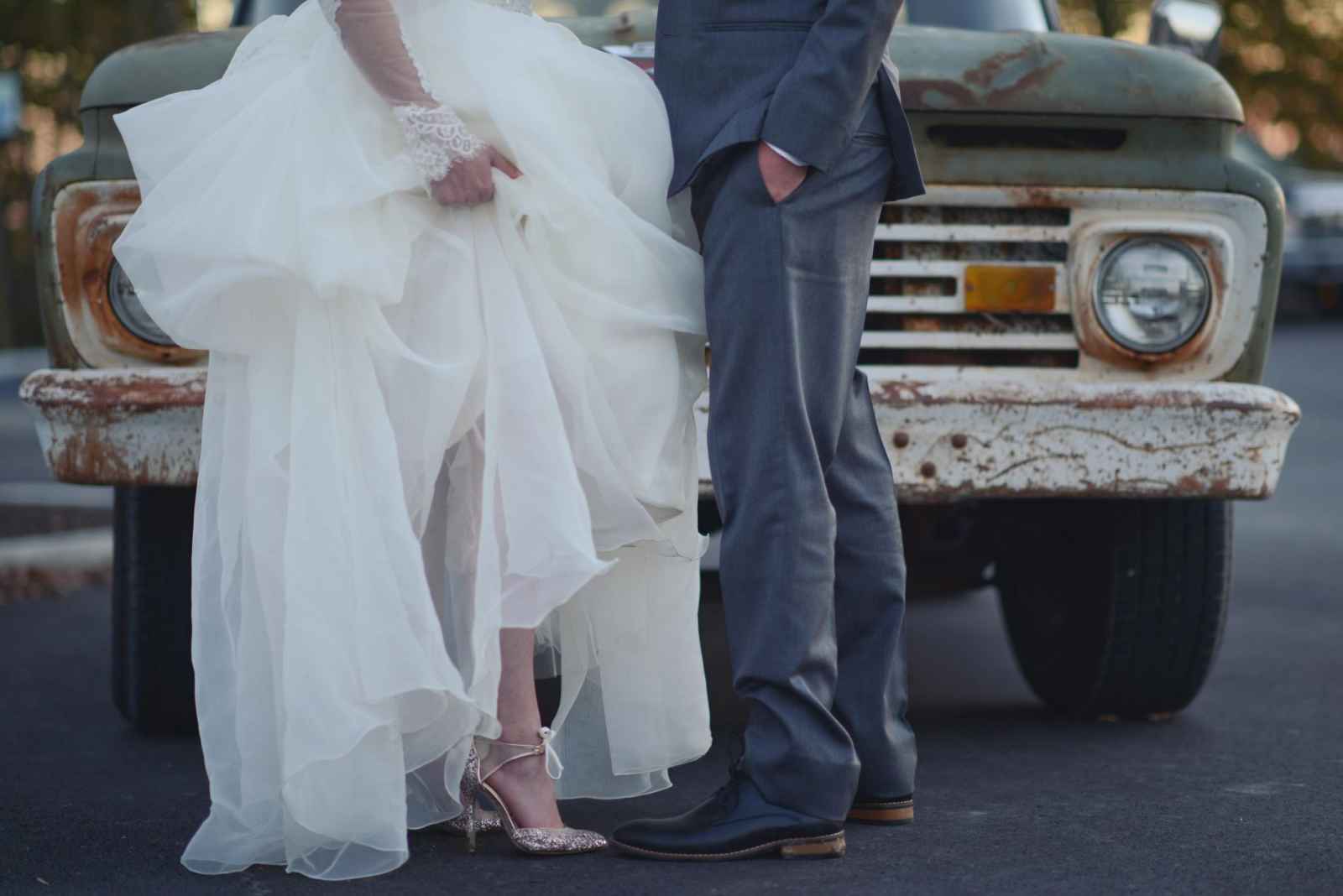 are you a bride-to-be?
We'd love to plan with you on weddingday-online.com. Let's get started!
 
are you a wedding extraordinaire?
Join WeddingDay Magazine in inspiring brides by partnering with us! See how here.