Photos by Eric Rudd Photography
The way that Kelsey and Dave met is both amusing and endearing. "Dave spotted me at a tennis match and insisted that if he remembered my name the next day, I had to let him take me on a date," Kelsey says, "It was my very first date in high school." They went on dates each summer while they were both home in Indianapolis for about six years!
Dave's proposal is the perfect idea for an outdoorsy couple - "We love the outdoors, so Dave planned a hiking trip in Red River Gorge, Kentucky, and after hiking a grueling 10 miles, Dave popped the question at a beautiful overlook. Little did I know, he had been carrying a bottle of champagne and camping wine glasses the whole way in his backpack. The champagne and the sparkly ring certainly made the hike home much easier!"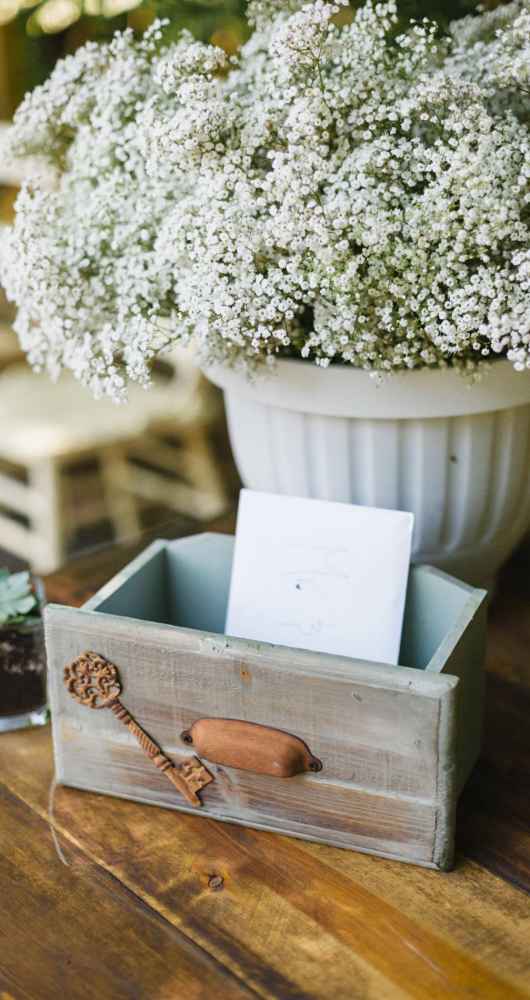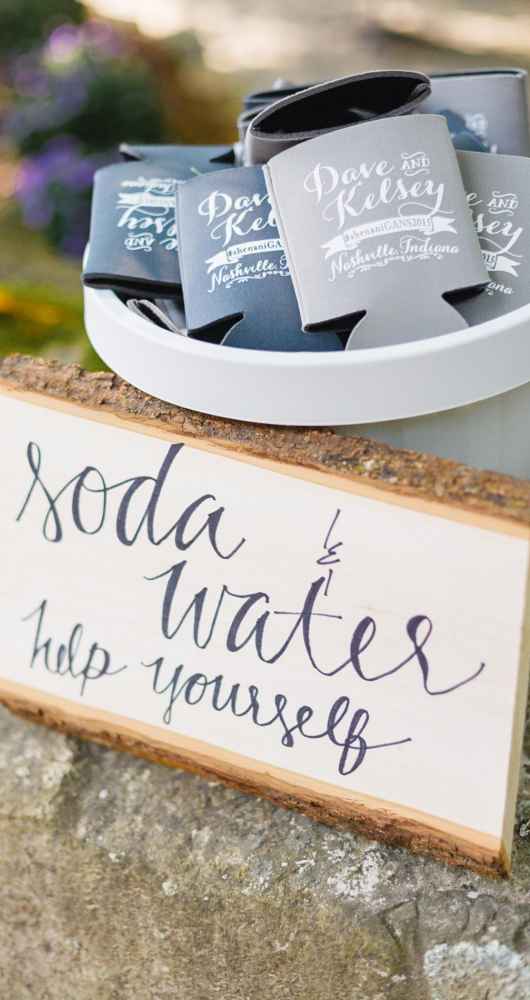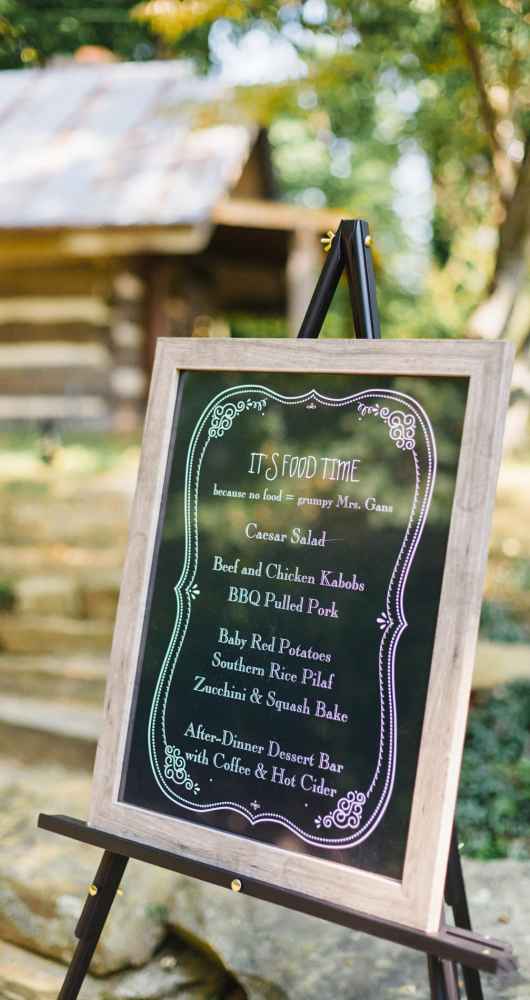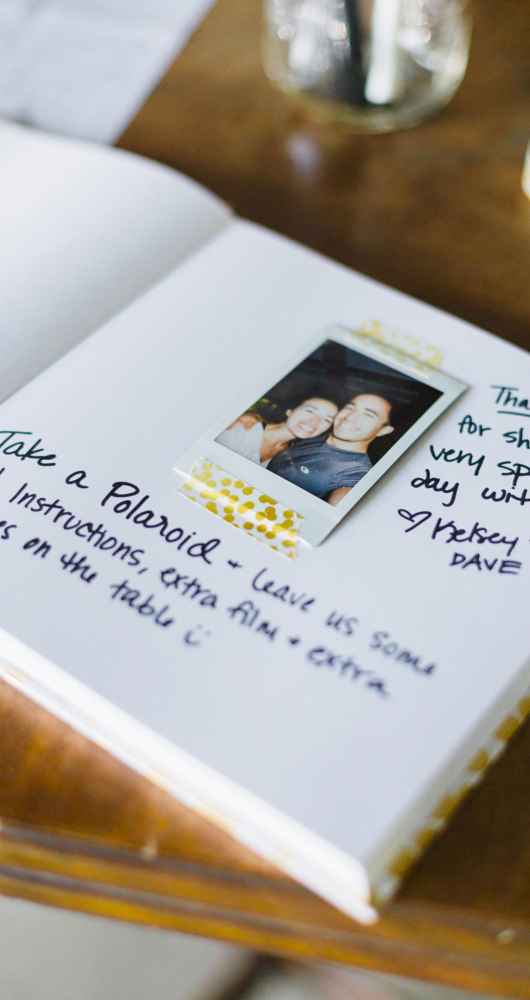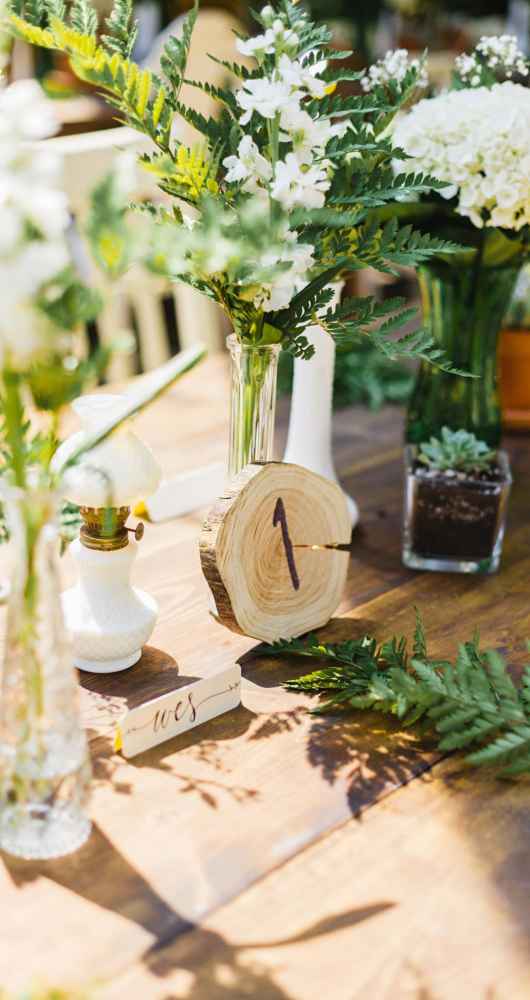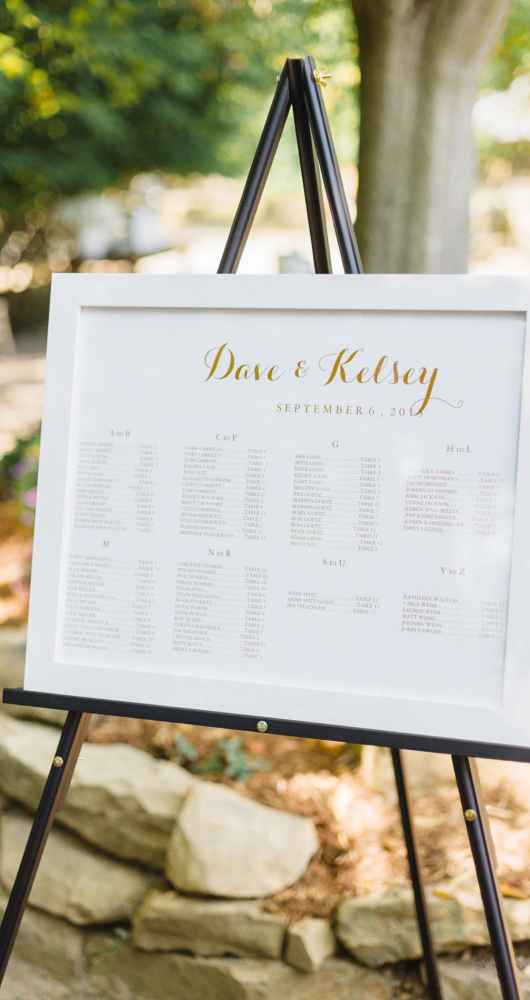 When they began the planning process, Dave and Kelsey first started with looking at different venues. When it came down to it, they decided there was no place like home. "We have so many special memories from weekend trips there that we knew we wanted to begin exploring possibilities there."
Both of them knew they wanted something that incorporated their personalities and was unique to them. "Our mindset throughout the planning process was: it was a day for the two of us to publicly declare our love and commitment to each other; the rest was a party to celebrate with our friends and family." This helped keep in mind what was important to them, and it helped guests feel like they were at a party, rather than a production.
Kelsey used an Excel spreadsheet with tabs for vendors, confirmations, timelines, lists, etc. when planning all of the details. "Because we had a day-of coordinator, I knew I needed to have everything incredibly organized to pass over to her for the big day," she said.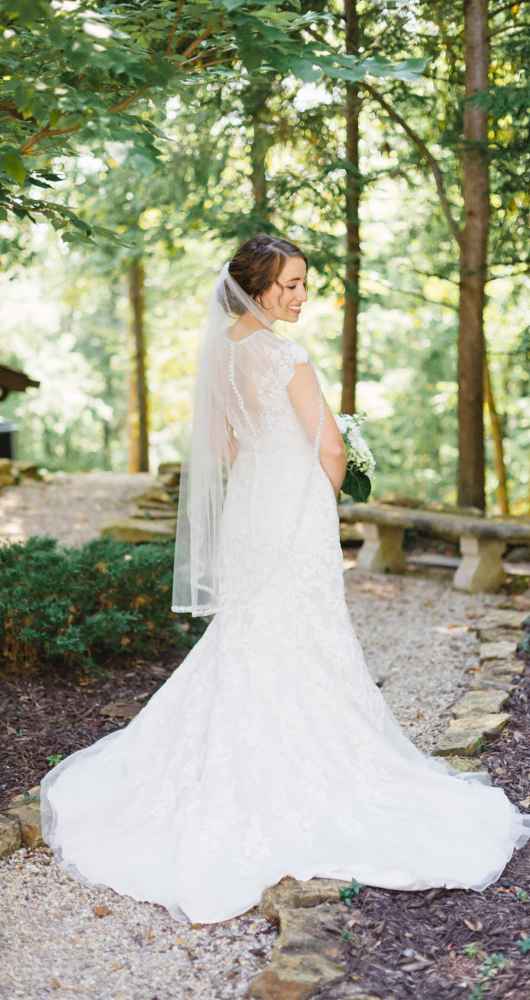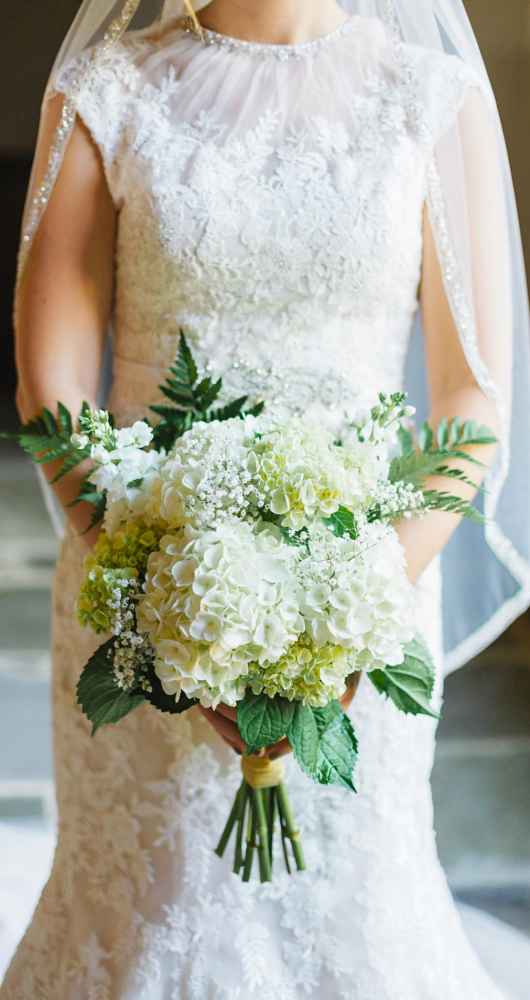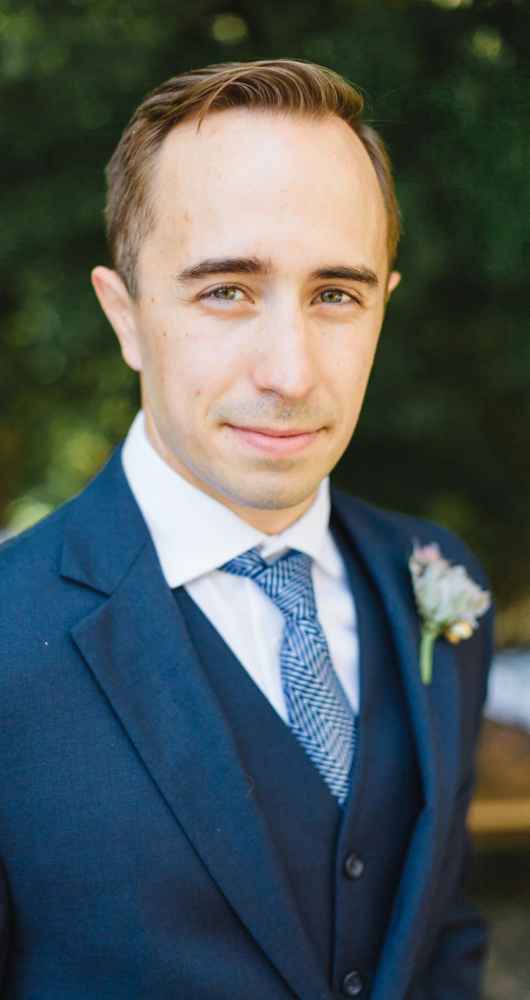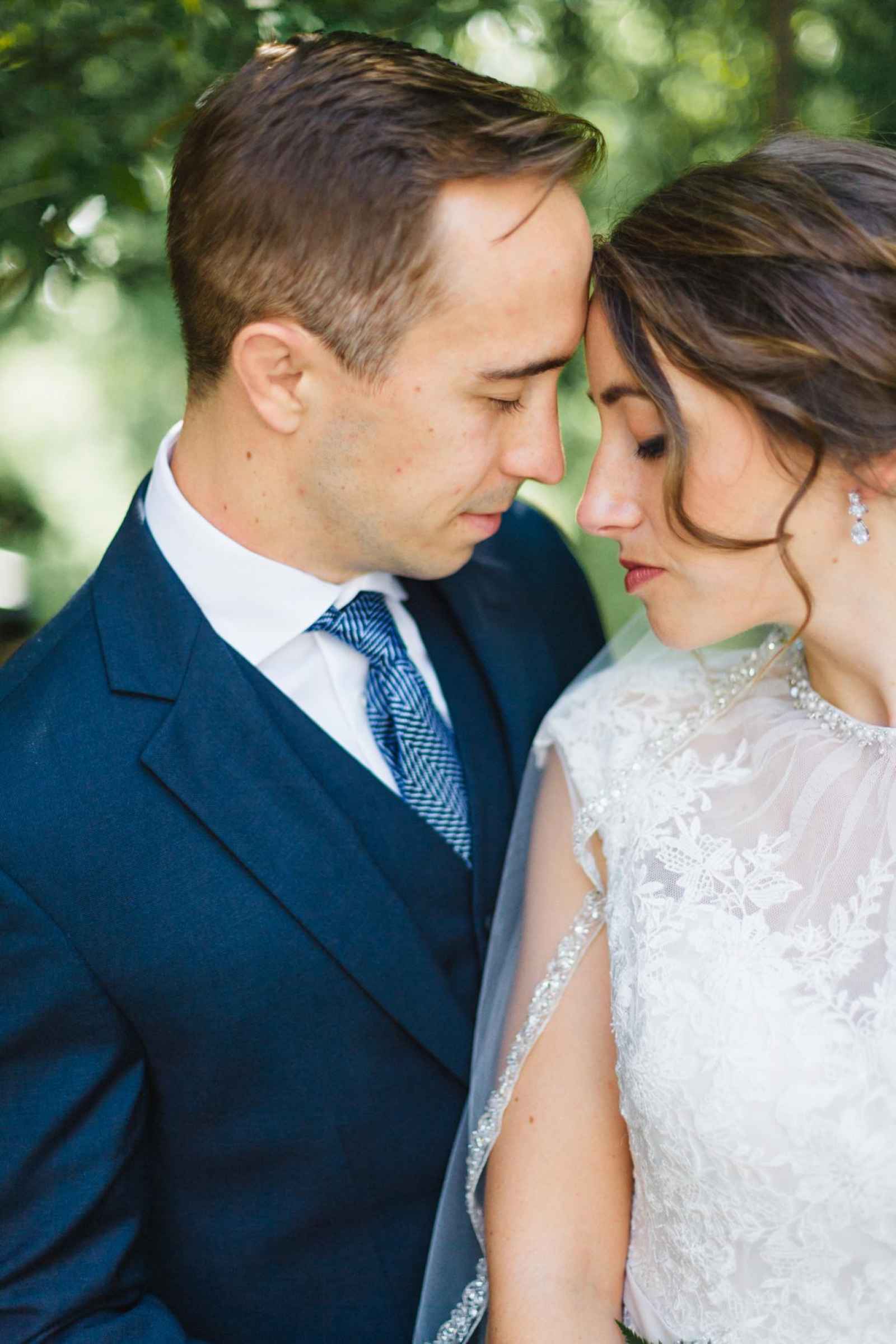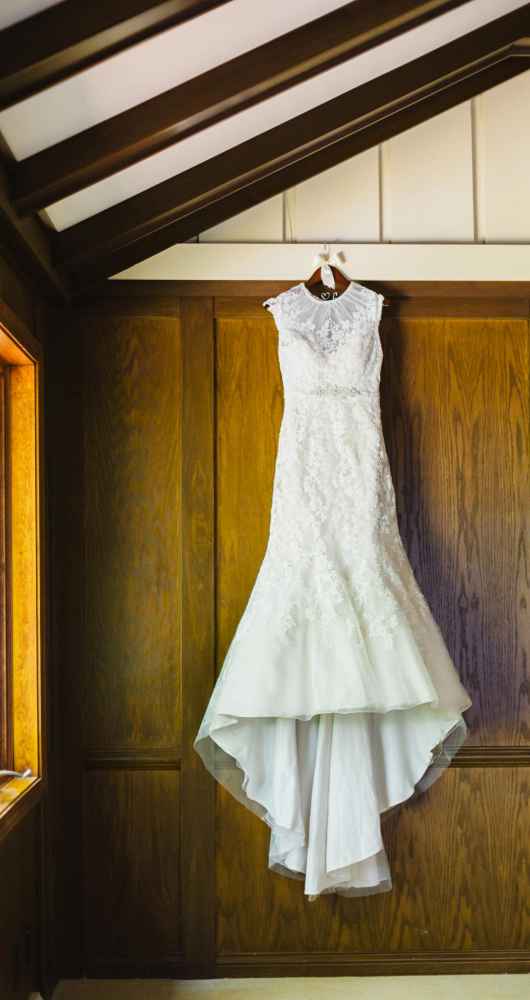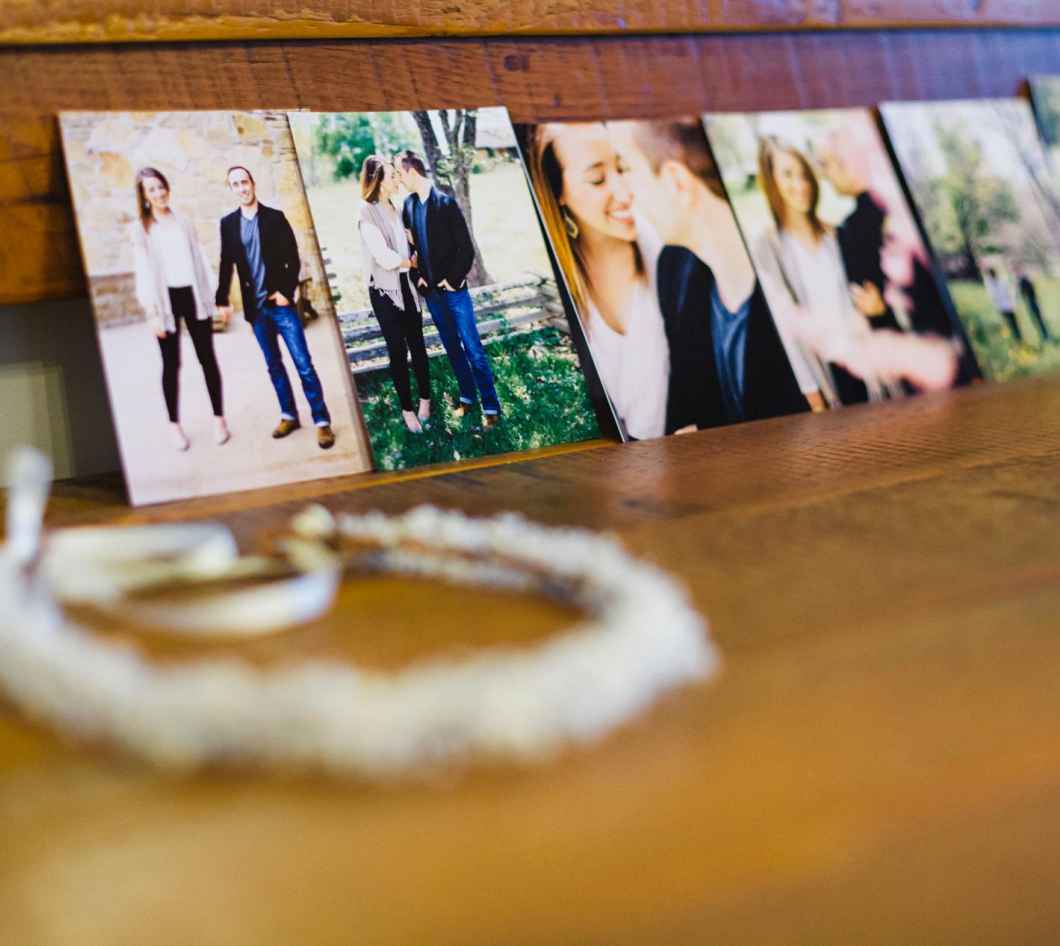 Kelsey stumbled upon her wedding dress browsing through websites on her phone while visiting her Grandpa in the nursing home. "I suddenly realized it was exactly what I wanted. I called the store right away to confirm they had it and scheduled an appointment to try it on. My mom and I showed my Grandpa the picture of it, and he loved it and shared his excitement with us. Unfortunately, my Grandpa passed away shortly after that, but my mom and I treasure the thought of feeling like he was in a very small way a part of our wedding dress shopping experience."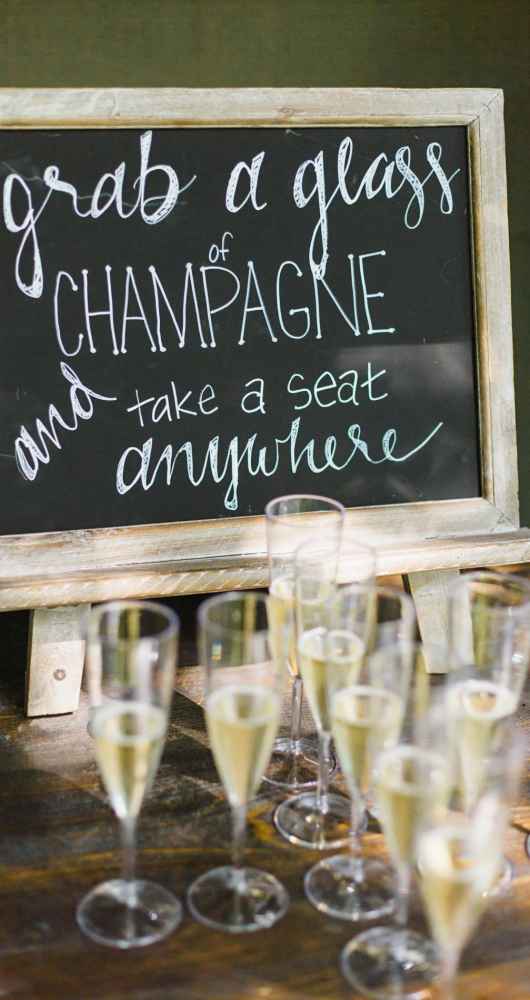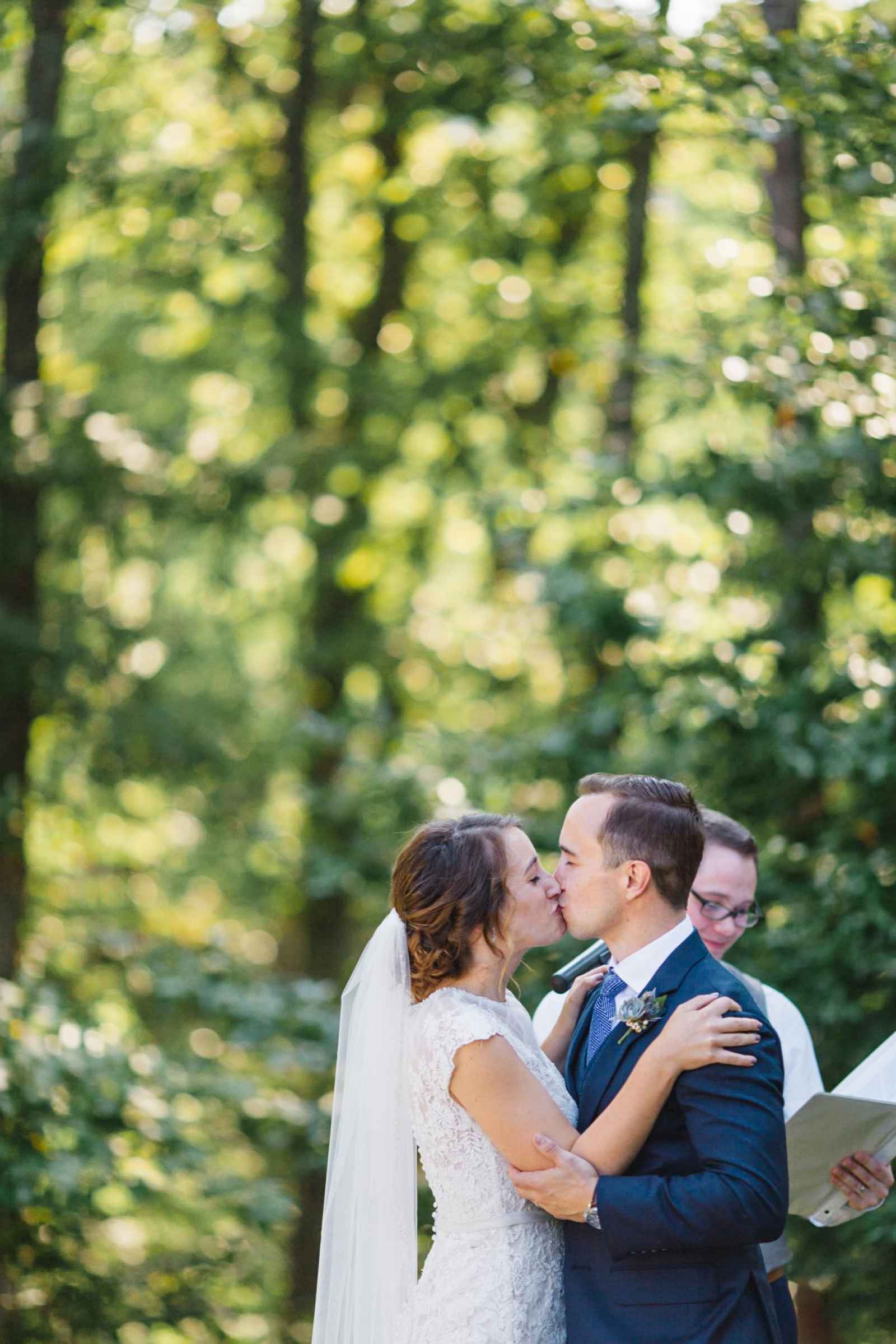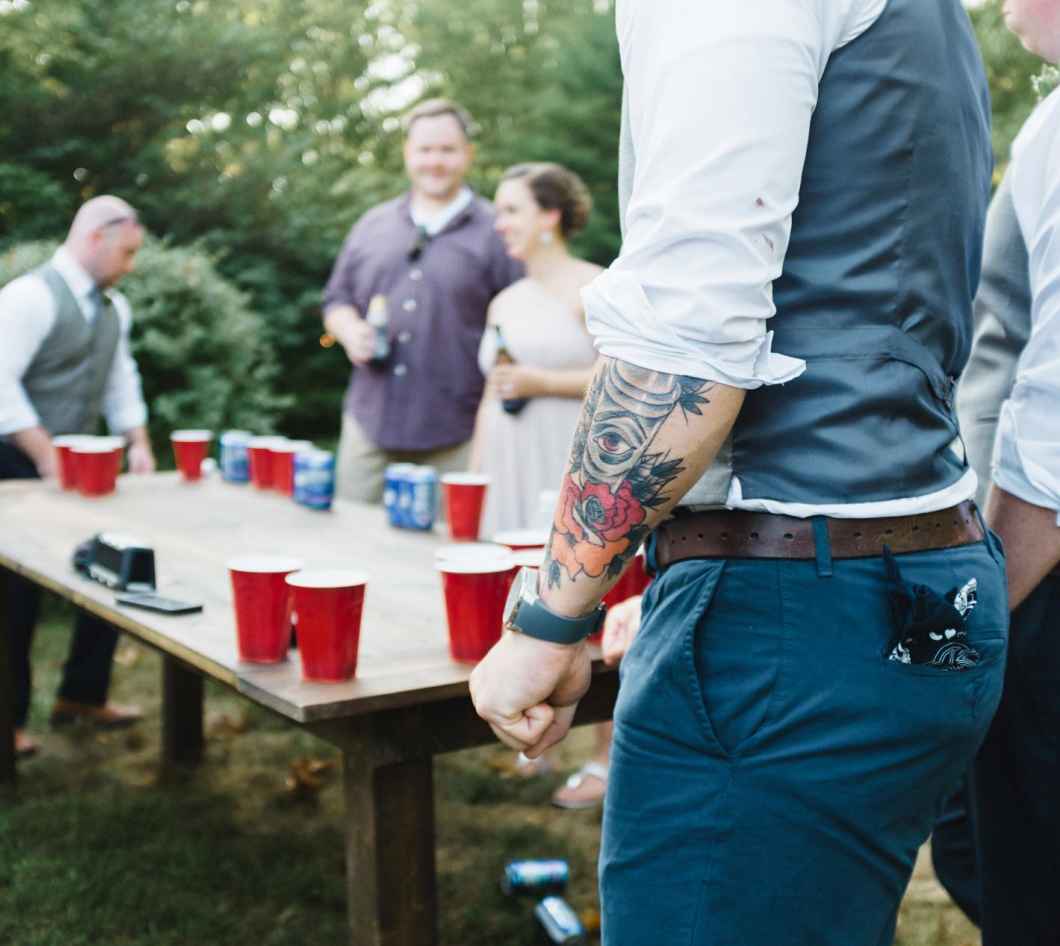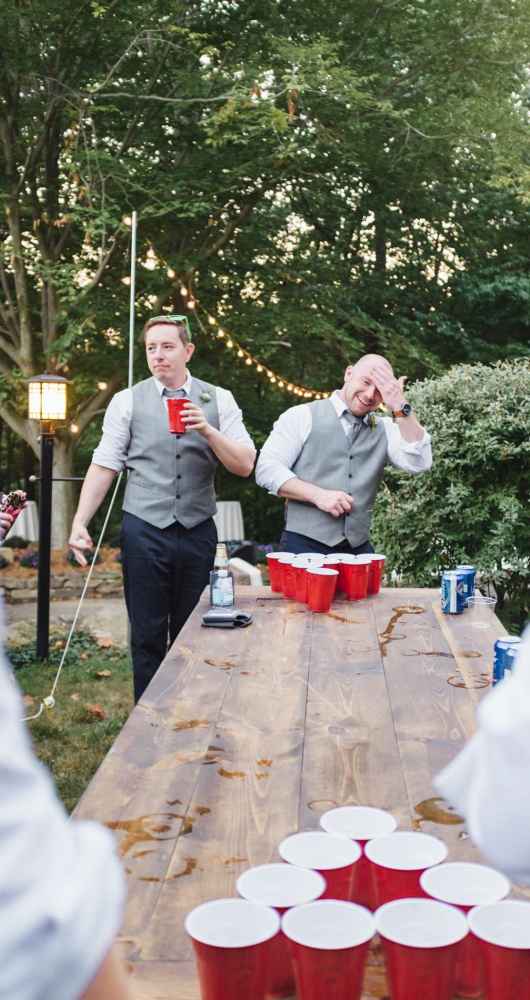 Kelsey and Dave's day had many elements that made it special to them. It was wooded and tied in their love for the outdoors, and they had beer pong and cornhole games. "I think everyone loved the beer pong!", says Kelsey. They each wrote their own vows and ceremony script for their good friend who officiated, and then tied in a champagne toast during the ceremony. "The ceremony was full of tears and and it was as intimate and genuine as we had hoped. Overall, the amount of work and thought that went into every detail and decision was really meaningful to us. My bridesmaids dedicated hours one evening to help me arrange all of the flowers. My dad spent countless hours in landscaping the property." Kelsey's dad even refurbished a small historic cabin on the property and built a bar inside for the reception!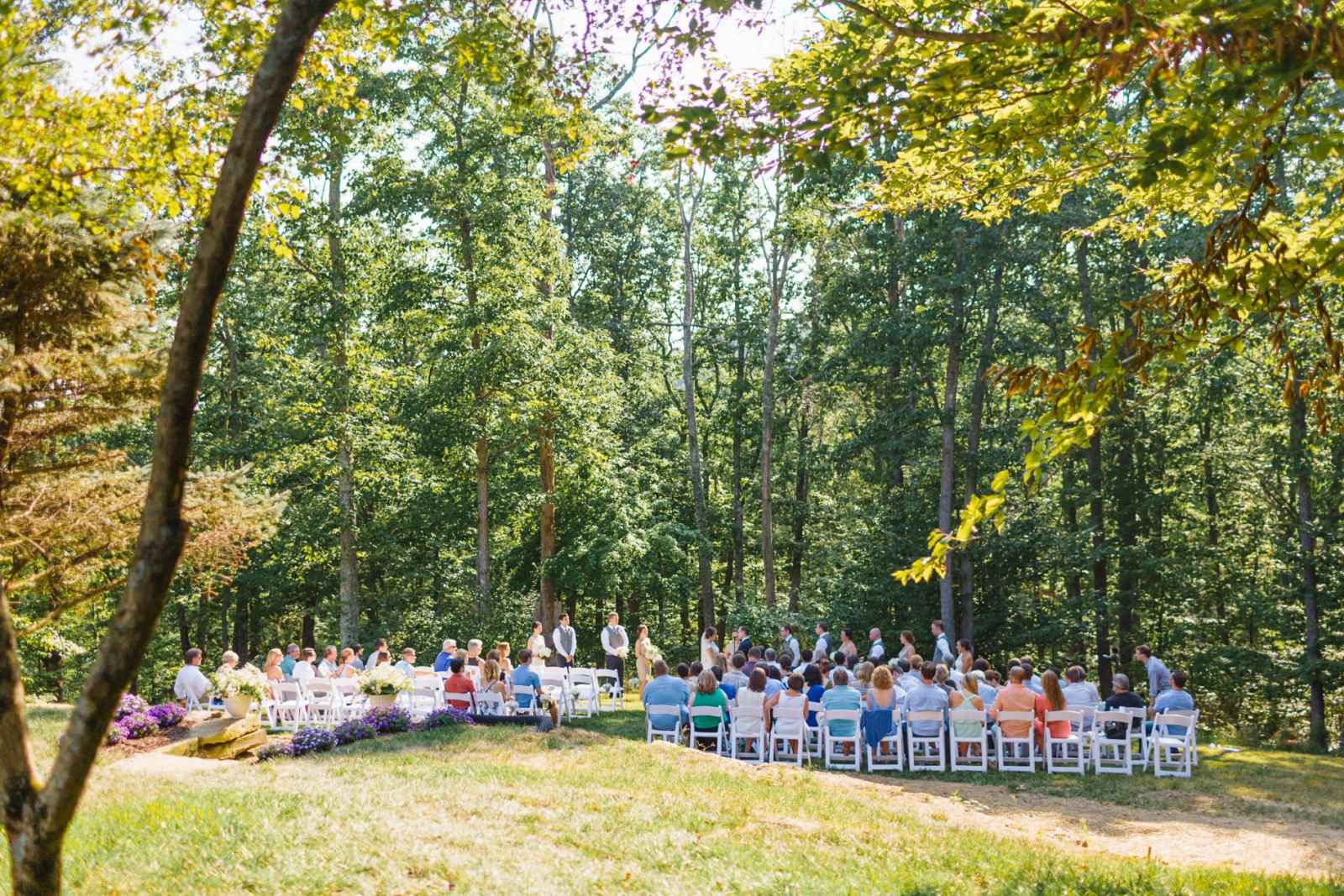 With any wedding, there will always be challenges that arise. For Kelsey and Dave, there were a few of them. "Because the wedding was at my parents' house that didn't provide a wide open space, we had to be very creative in how a wedding would work on the property," Kelsey explained one of the biggest stressors was the wedding day being delayed due to unprecedented amounts of rain. "One week prior to our wedding, all of the grass that had been planted by my dad earlier in the year had been destroyed by construction trucks. My dad shipped in tons of sod, and it didn't get laid in time so it died, so then he had to ship in more sod…and thankfully, there was some grass (although not all alive!) for our ceremony." If that wasn't enough, they woke up to no power on their wedding day! And no generator. But thankfully, power came back on 20 minutes before the hair stylists arrived. "By that point, Dave and I had the mindset that as long as we get married, the day would be a success…and if we need to get married on the driveway instead of grass, so be it!"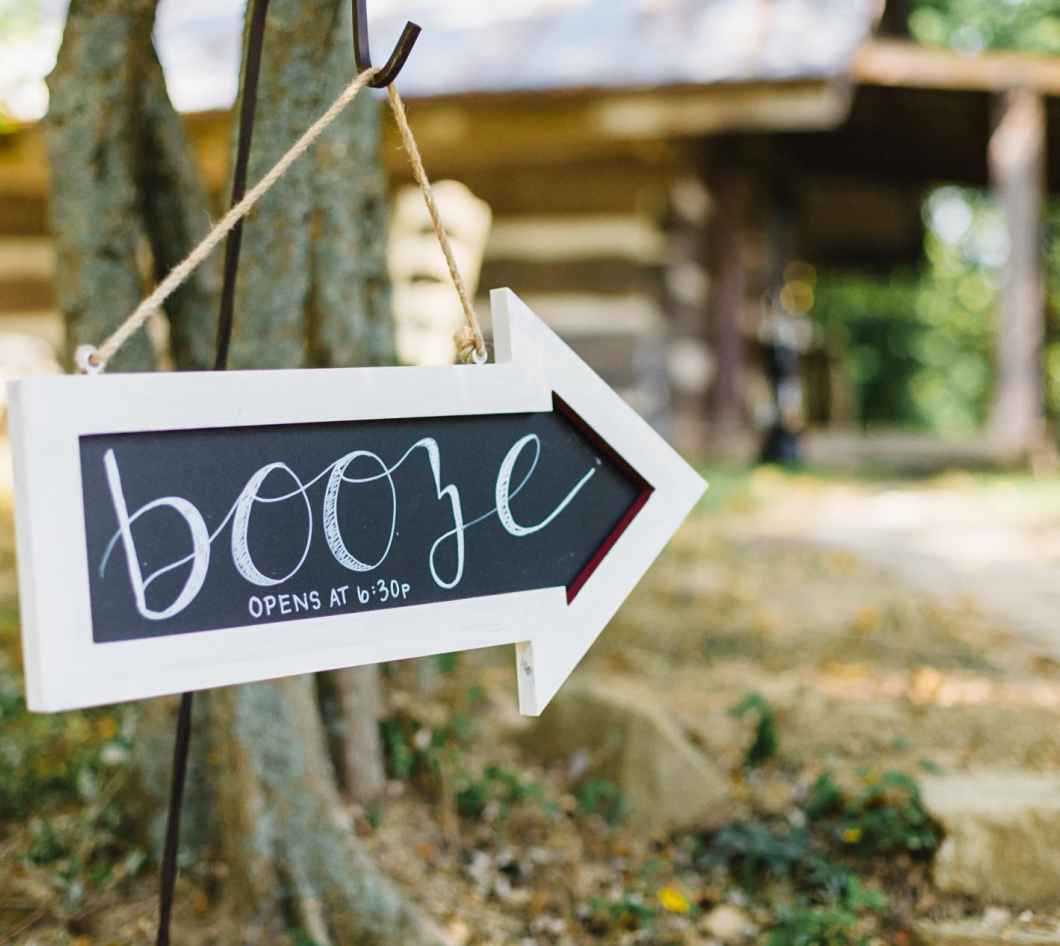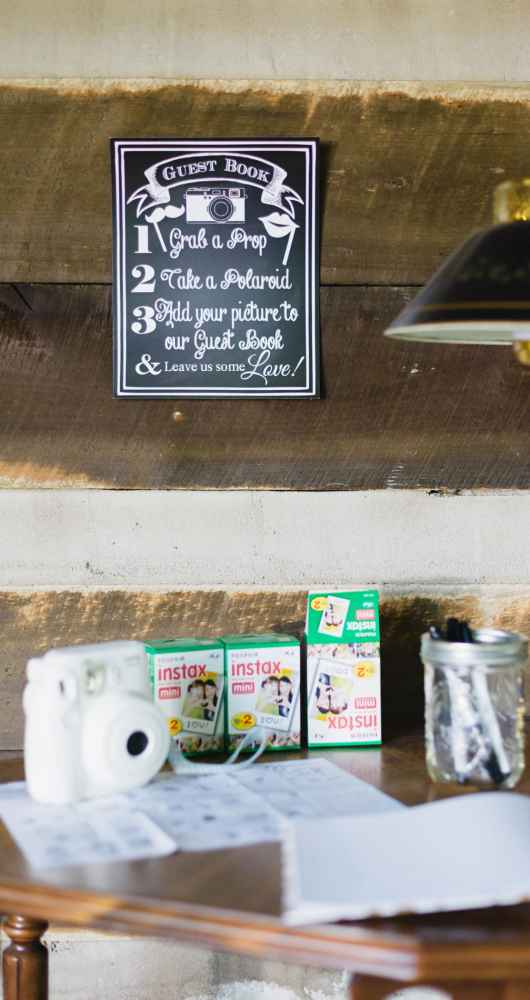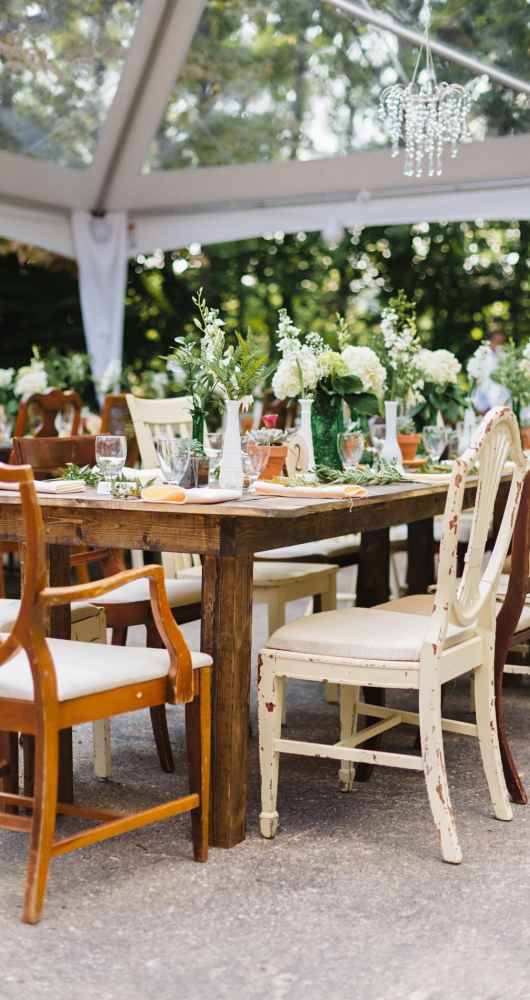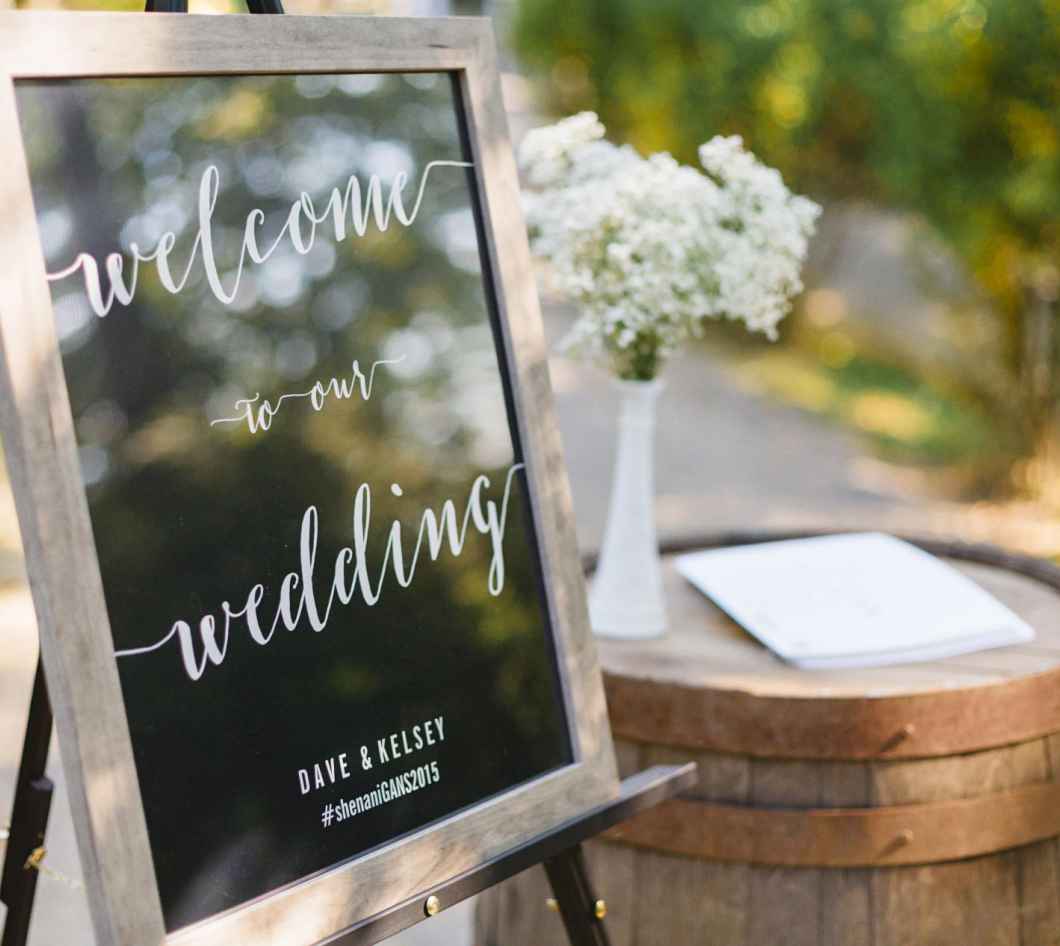 To make things even more impressive, Kelsey and Dave put together a lot of the details themselves! They planted all of the succulents and all of the calligraphy on the signs, bar menu, and name tags were done by Kelsey. She also found the chandeliers for the tent and Dave hung them himself. They also made their own programs, which included bios about each person in their wedding party, a little history about the property and various things to do."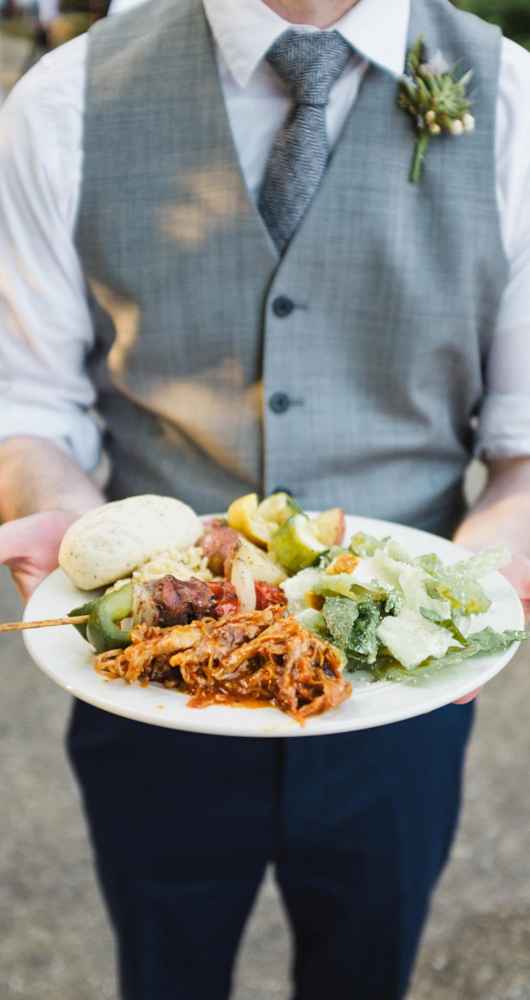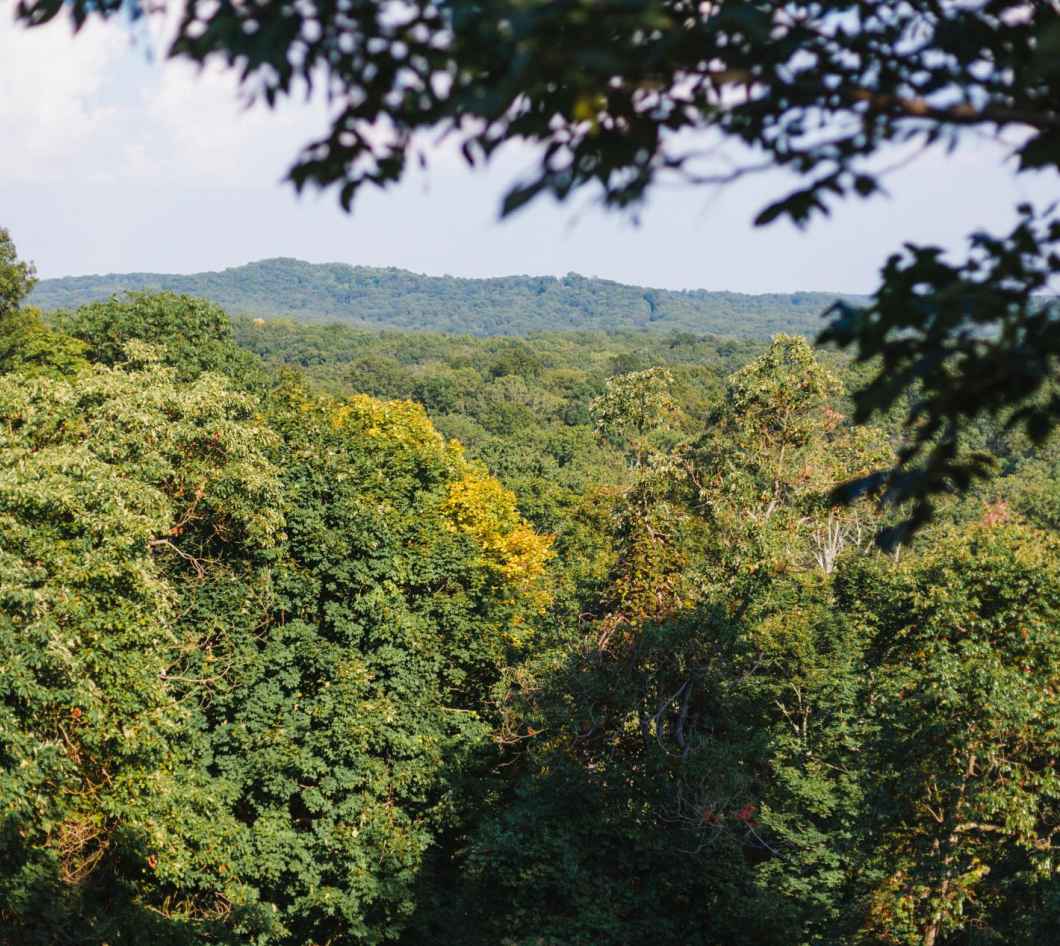 The floral arrangements were a mix of Hydrangeas, Gypsophilia, Leather Fern, White Stock, Baby Hydrangeas, Dendrobium Orchid and Assorted Greenery. They were all provided by Sam's online store!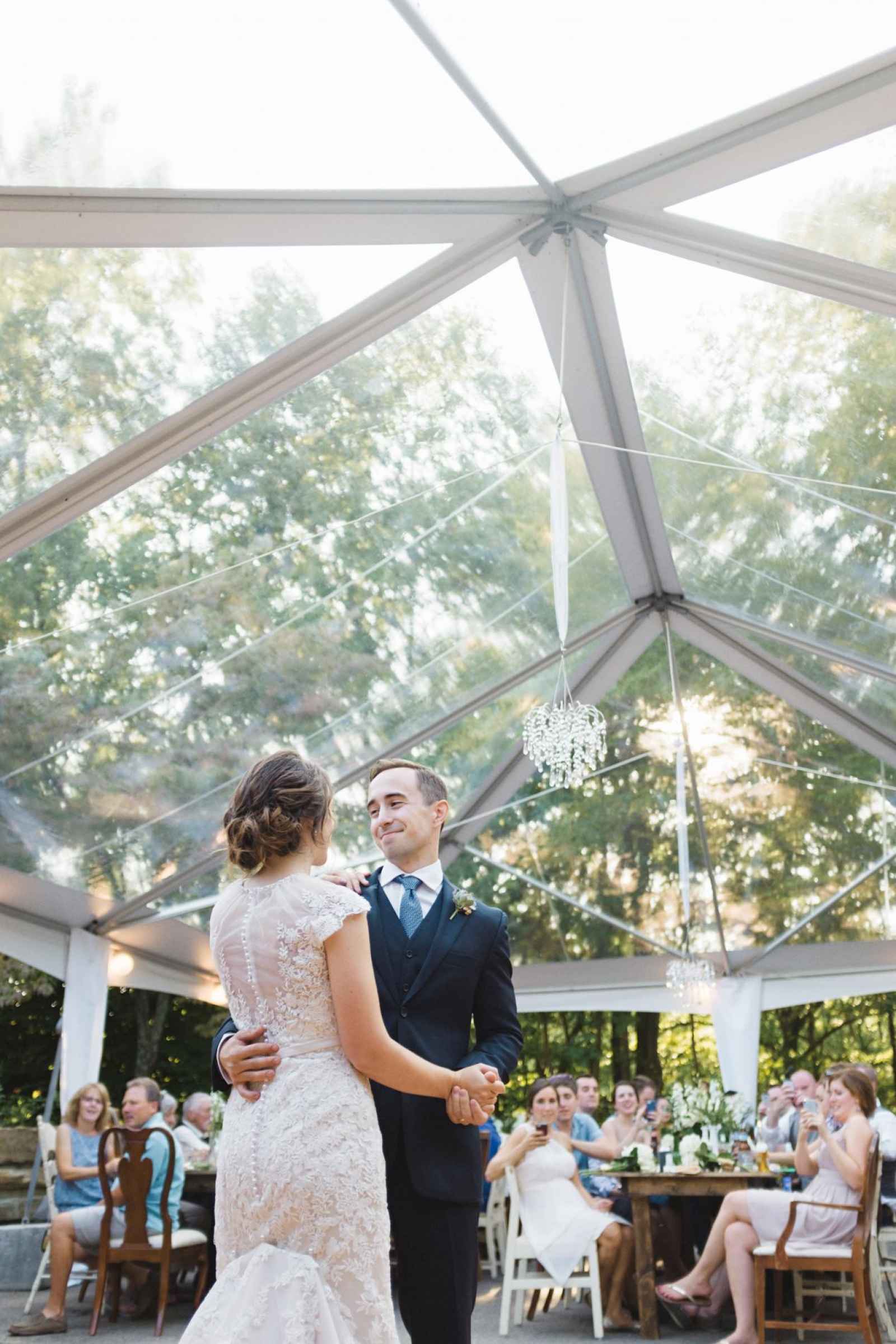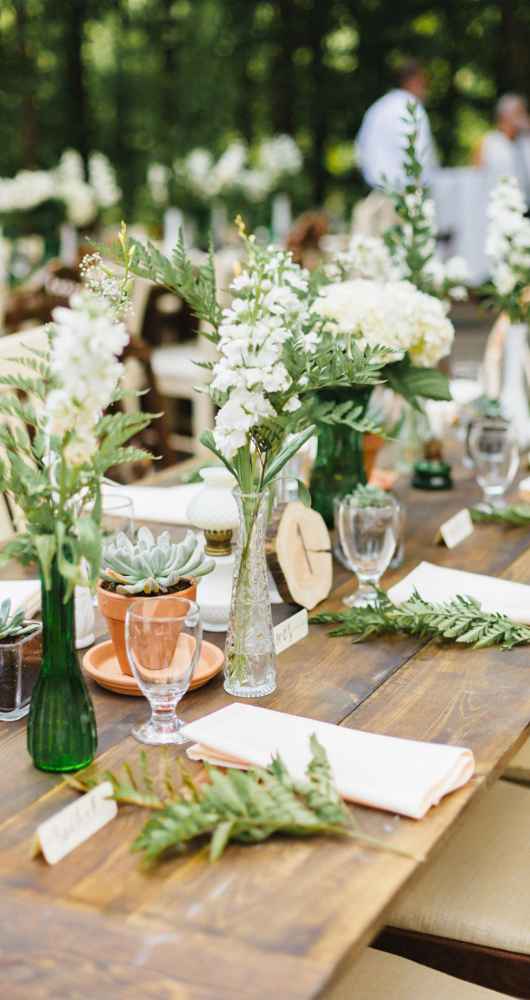 Advice from the Bride
"So many people told us that the day goes by so fast, and to take a step back and soak it in. Dave and I really made an effort to do this, and some of my favorite moments were when we intentionally walked away from our guests and stood at the opposite end of the driveway by ourselves, and just looked at all of our family and friends together talking, laughing, and dancing. We did this several times, and we truly felt like we soaked it all in when it was done.
In addition to that - Dave is super social, so it's easy for us to separate and do our own thing, but we promised each other to stick by each other's sides the whole night so we felt like we were experiencing every moment together.
We also had a cocktail hour the night before the wedding for any guests already in town, and I LOVED this. It took off a lot of pressure to make our rounds on the day of our wedding, because we had already been able to greet most of our guests and catch up the night before. It allowed us to focus on each other a bit more during the actual wedding day."
are you a bride-to-be?
We'd love to plan with you on weddingday-online.com. Let's get started!
 
are you a wedding extraordinaire?
Join WeddingDay Magazine in inspiring brides by partnering with us! See how here.