If you have ever had a night out in Chicago, there's something to be said about all the romantic energy and mystery of the big city lights and crowded streets (coming from a girl that lived there)! Among those very lights one Saturday night, in a city of millions, Laura met Cody. "As I was headed home for the evening, he grabbed me by the hand, introduced himself and the rest is history," Laura says.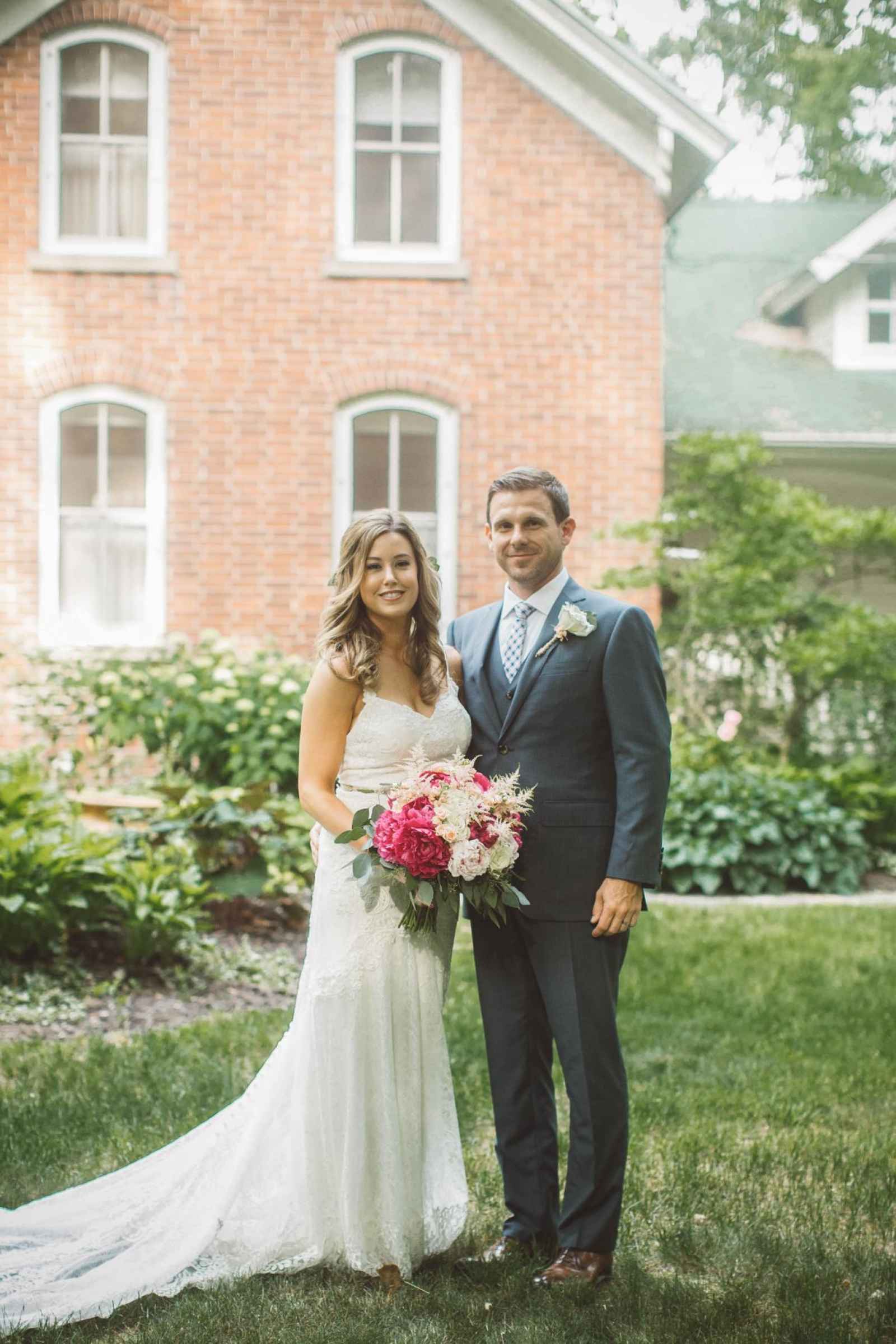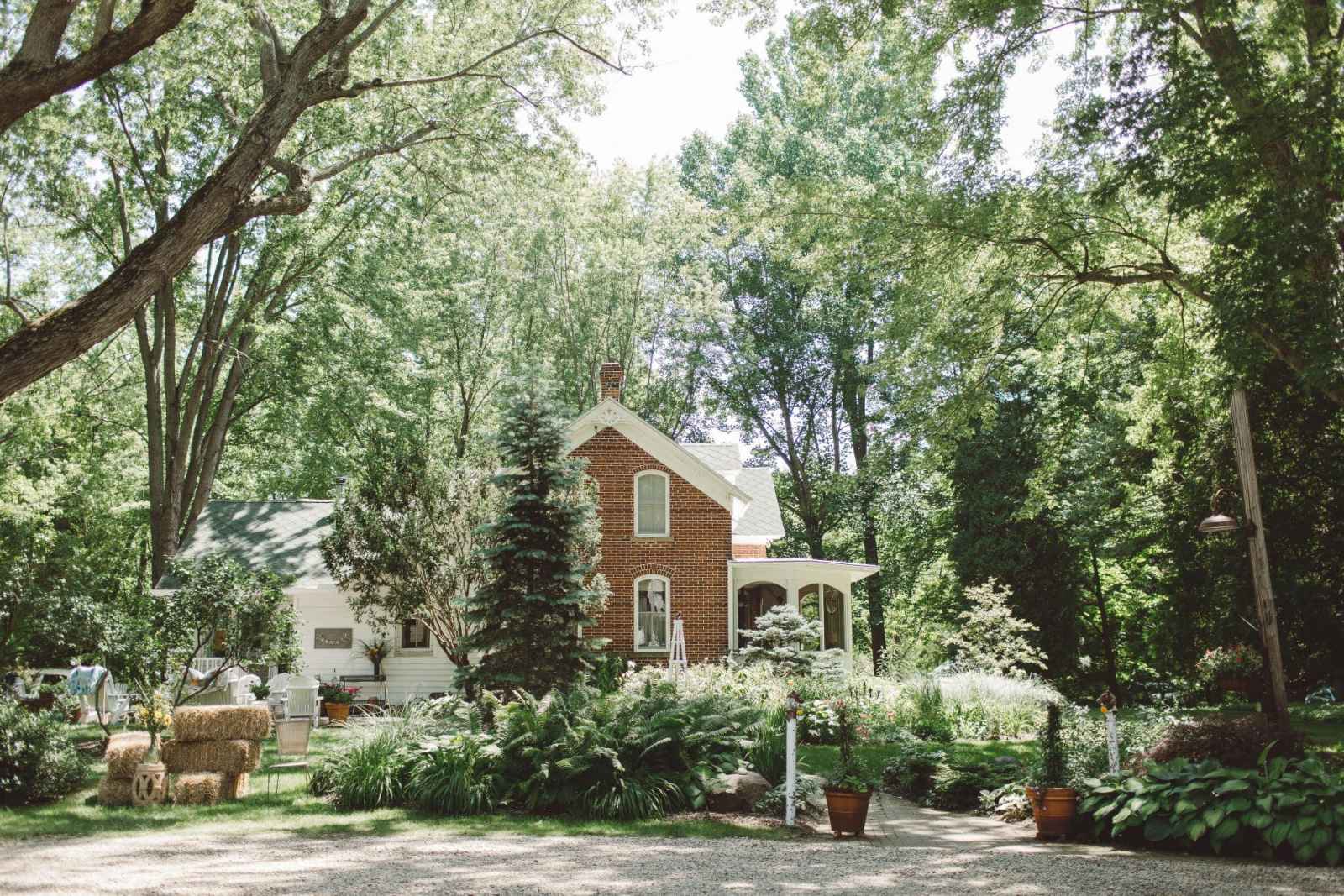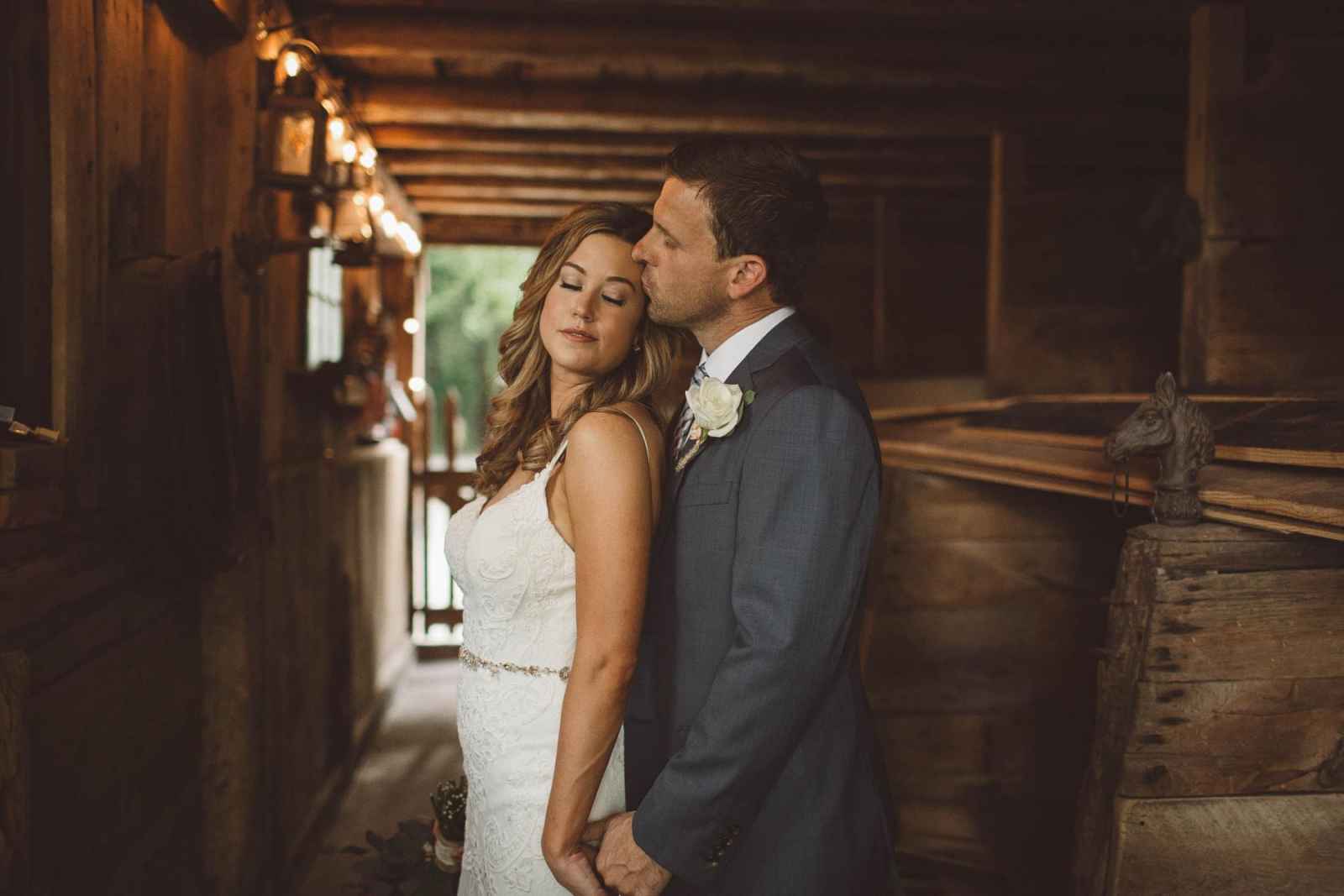 From bright city lights to wide open spaces, Laura and Cody found themselves visiting Cody's parents at their remodeled farmhouse, a Michigan City property they bought in July of 2015, after moving from Chicago. Following dinner and dessert at a local ice cream parlor, Cody and Laura went for a walk on his parents' property when he decided to pop the question. The audience? Their two beloved dogs, of course!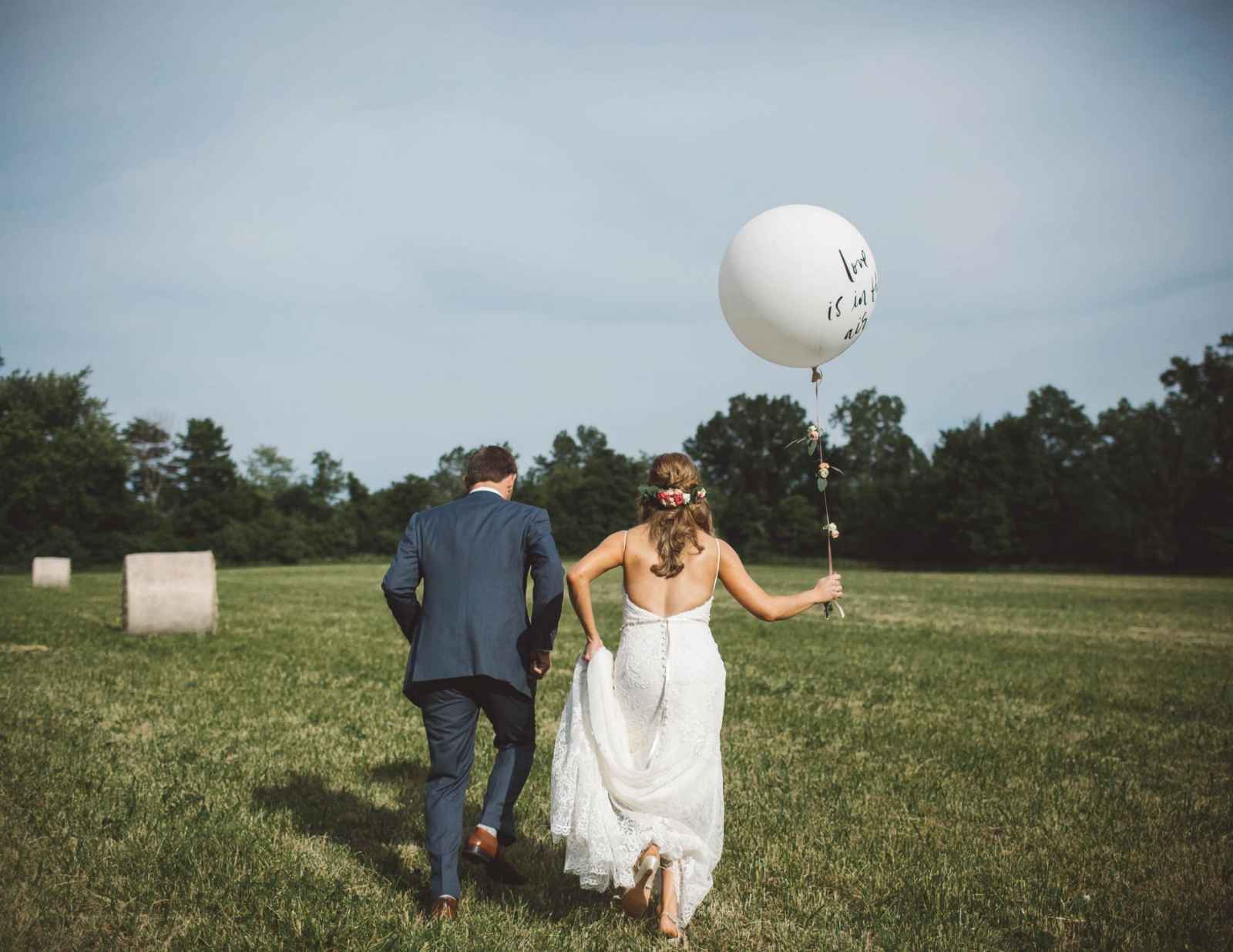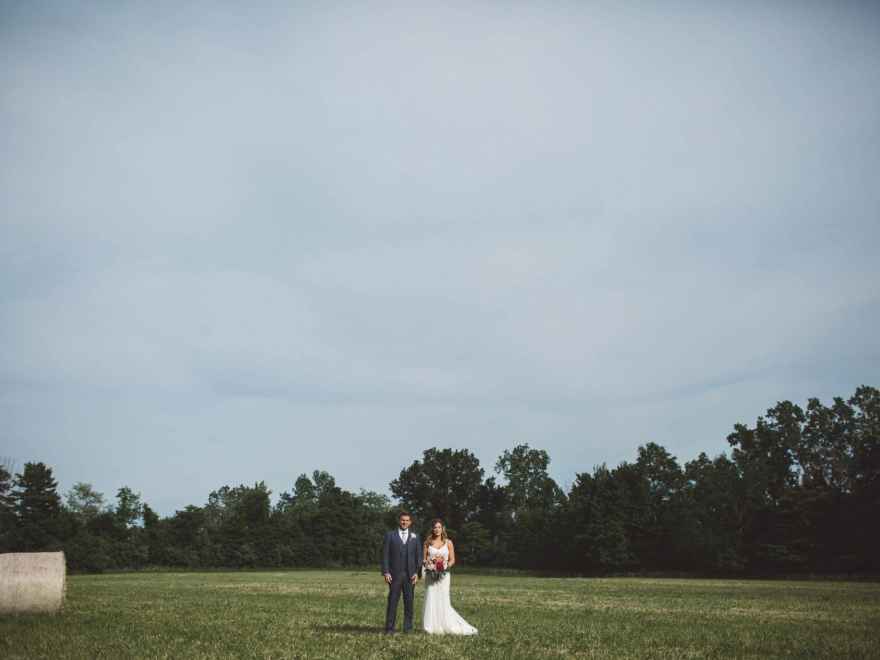 For this city couple, the natural setting wasn't just perfect for their engagement, but their future wedding as well. "Cody knew that the farm (what we call his parents' house) would soon play an even more memorable role in our lives," Laura says. "With such an incredible surrounding there, we wanted to play into that as much as possible. We wanted our wedding to be natural–not forced or too played up. We wanted to enhance the natural elements and really just bring people together to celebrate."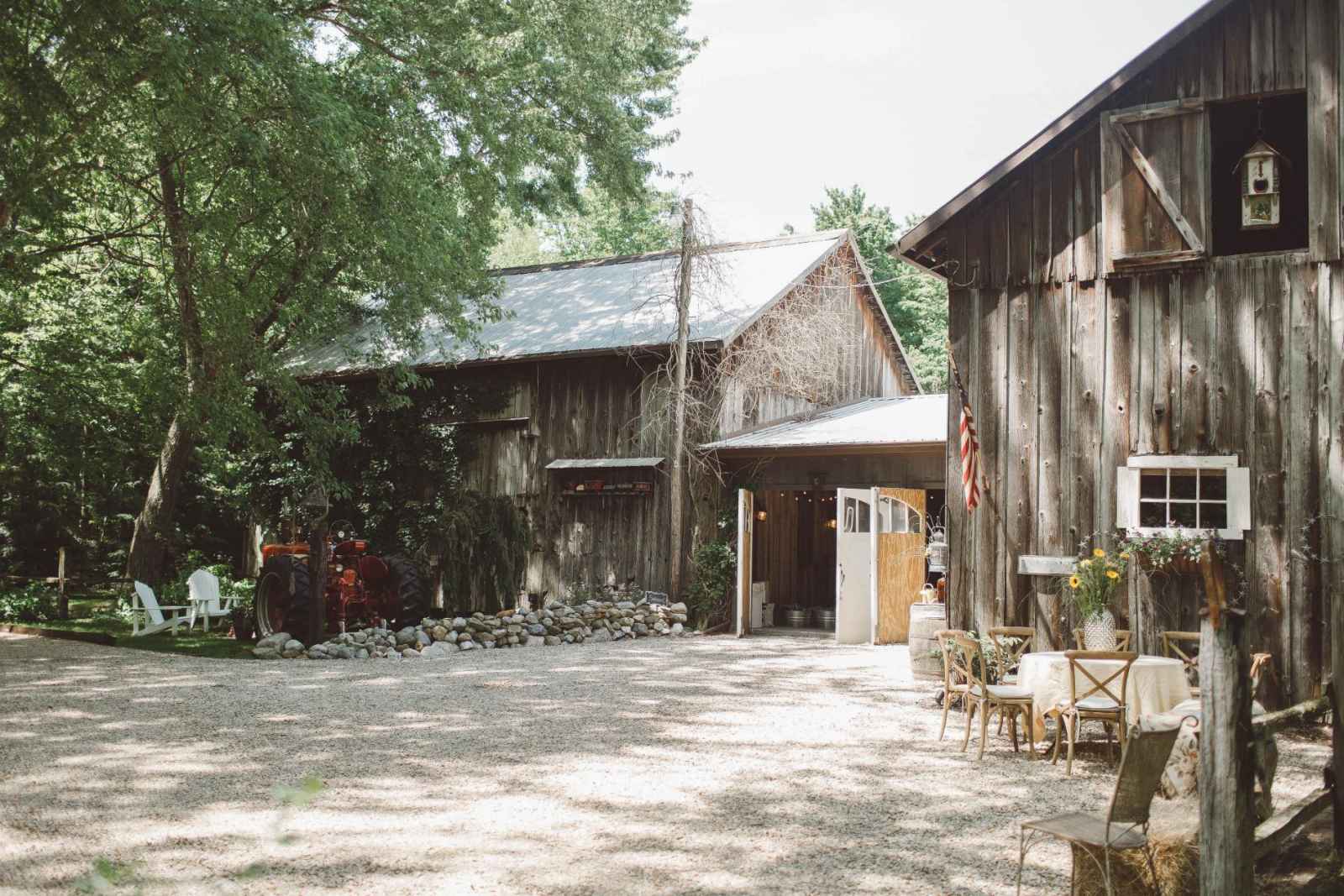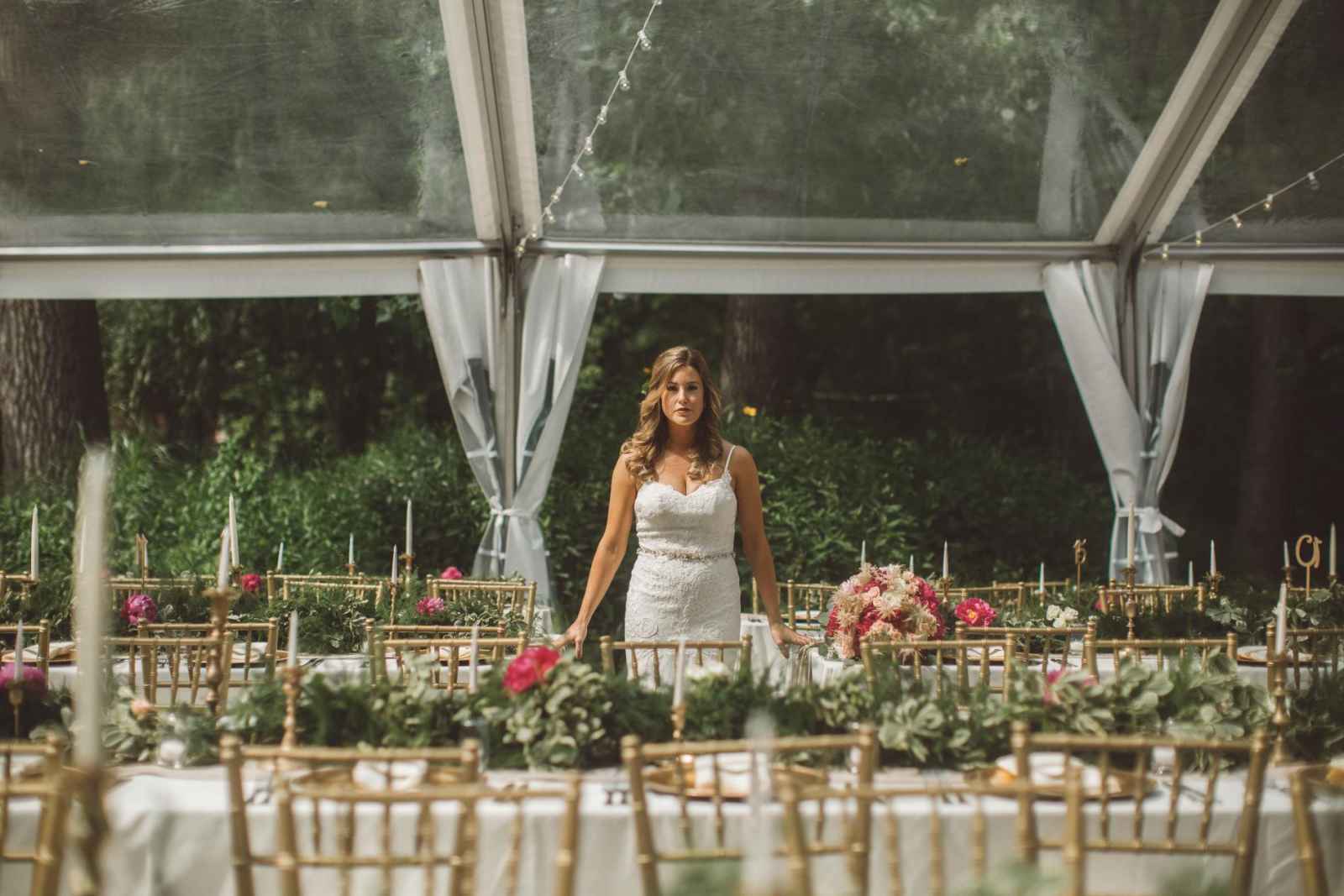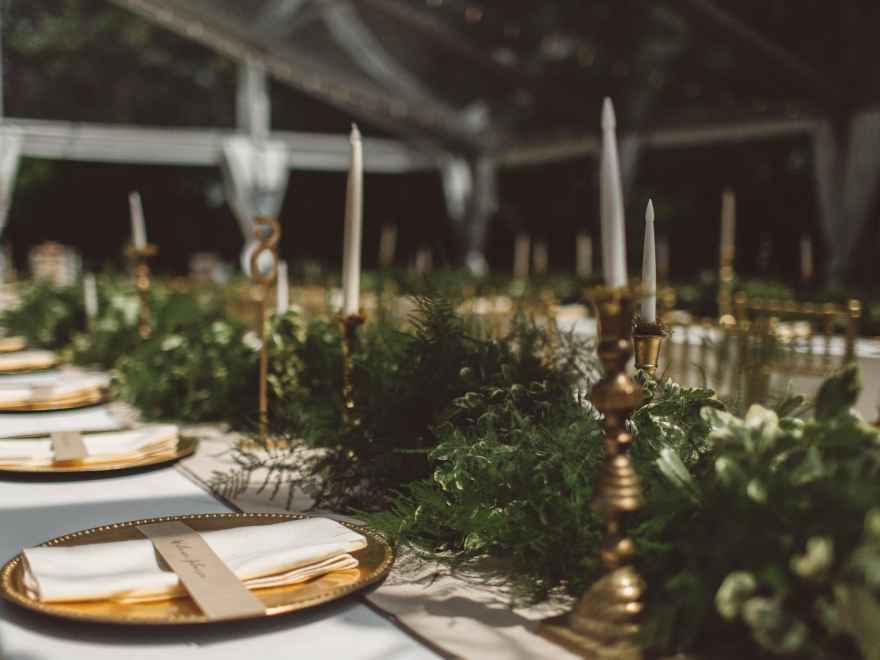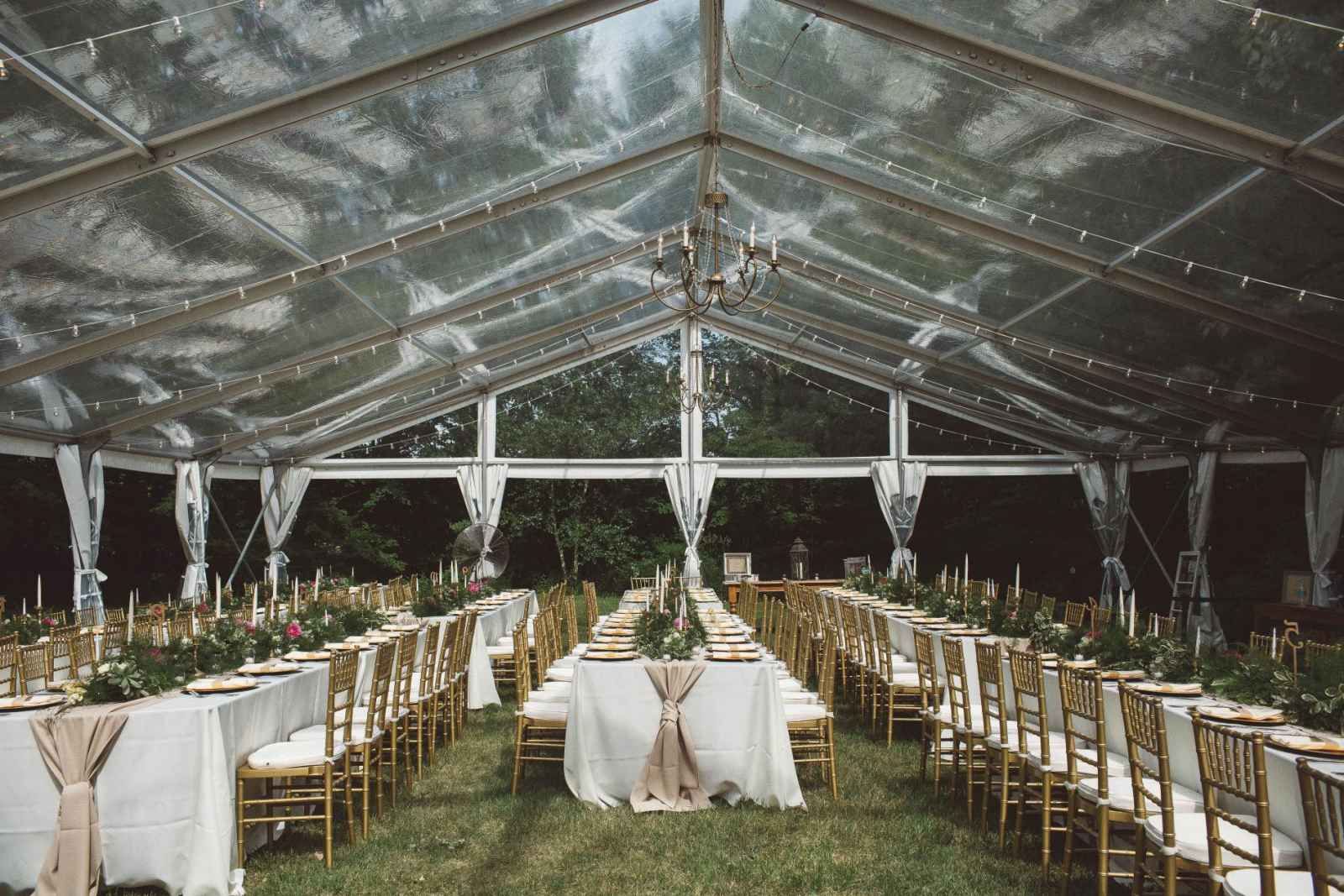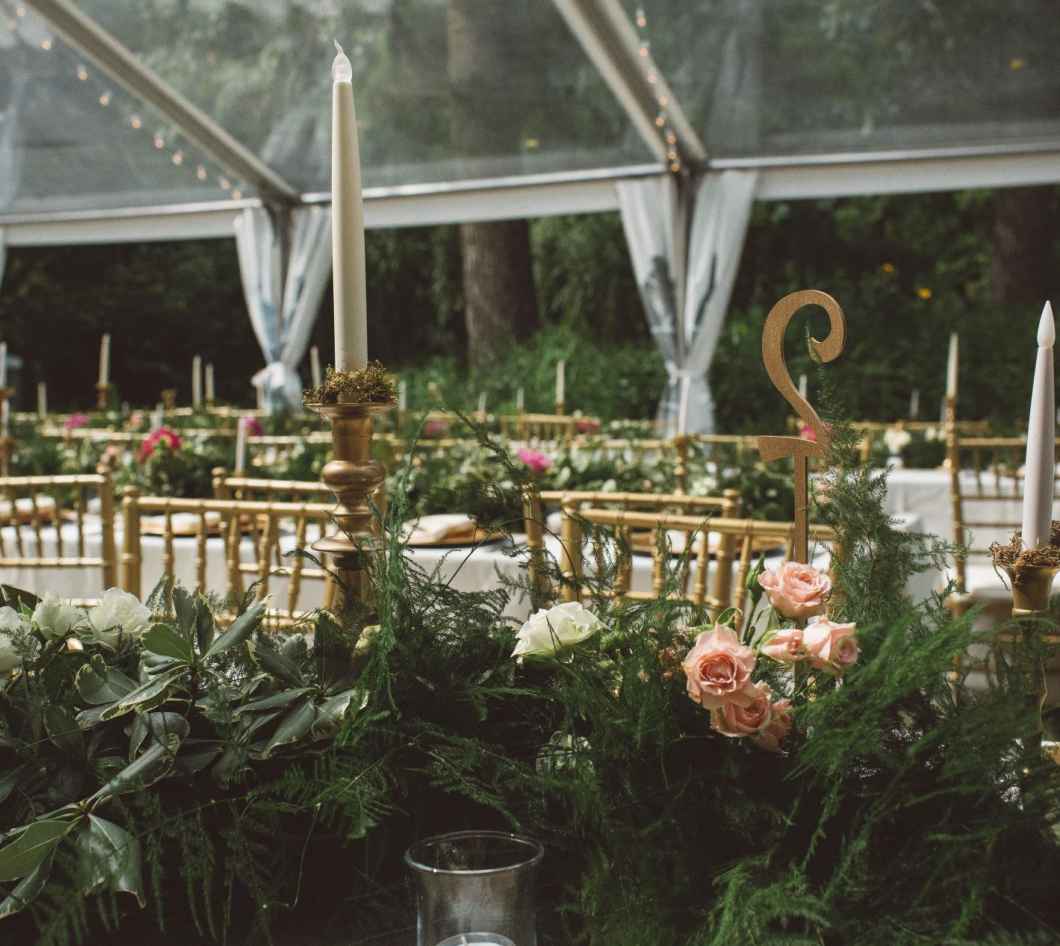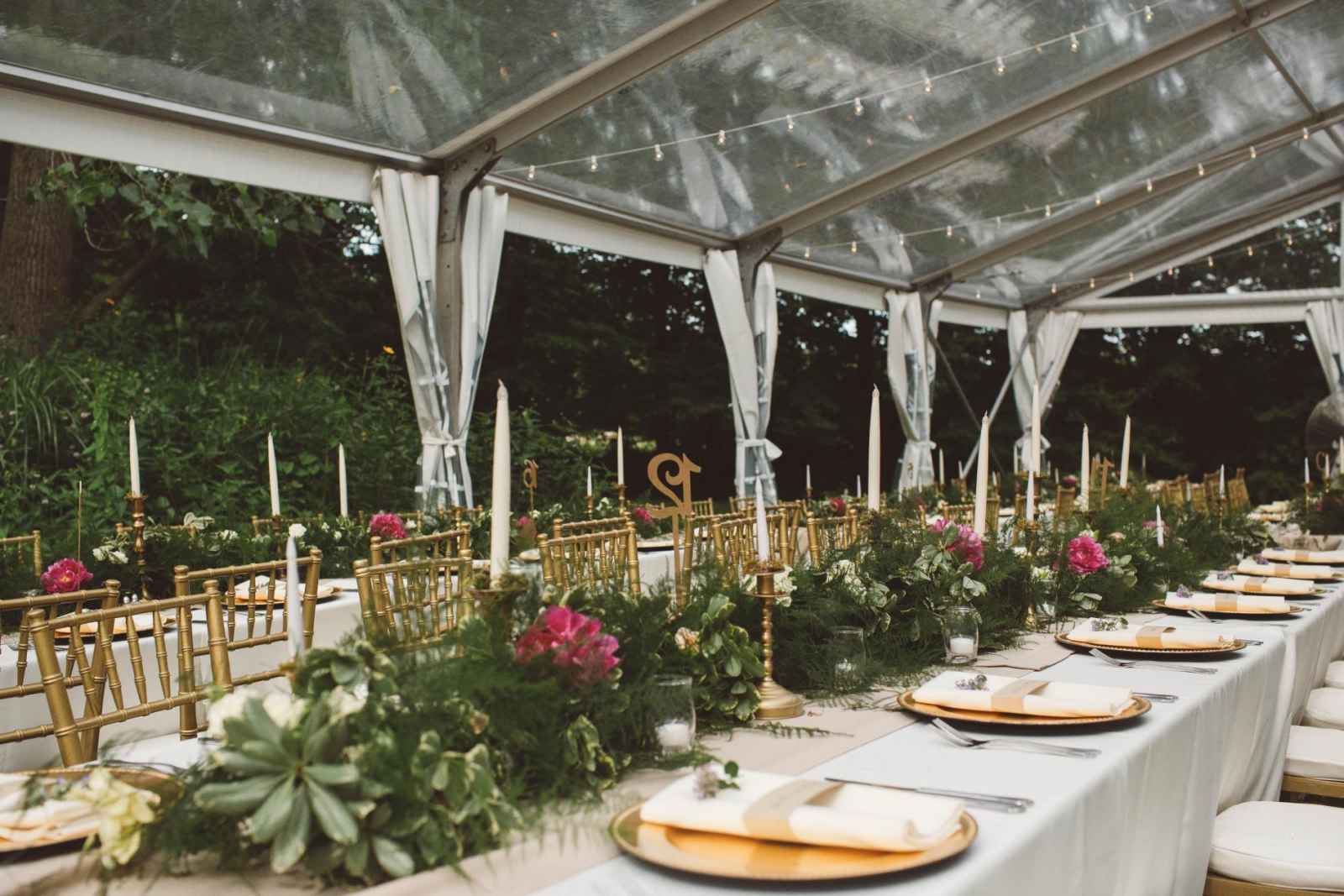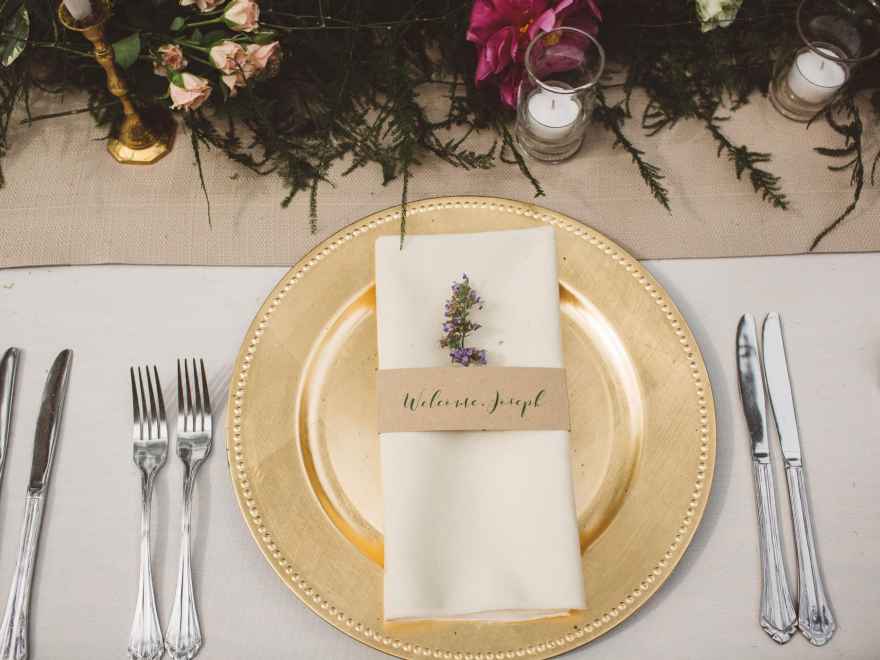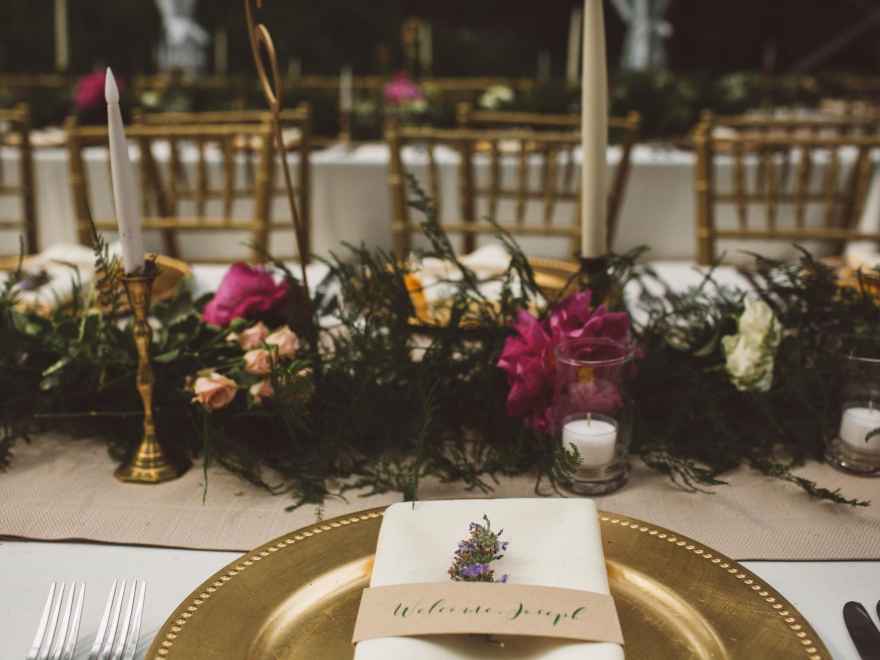 While beginning the planning process, Laura turned to Danielle of 1928 Planning Co. "Danielle is very well connected in the area and we really trusted her recommendations in addition to some vendors we were connected with as well," she says. With extra help from friends and loved ones along the way, Laura and Cody's dream wedding came to life. "So many people dream of that intimate backyard wedding feel," she explains. "And when we had the opportunity to have our wedding at Cody's parents' house, it was a no-brainer. We were able to create a wedding that so many people dream of and very few people have access to. We are beyond thankful to have that opportunity and those priceless memories."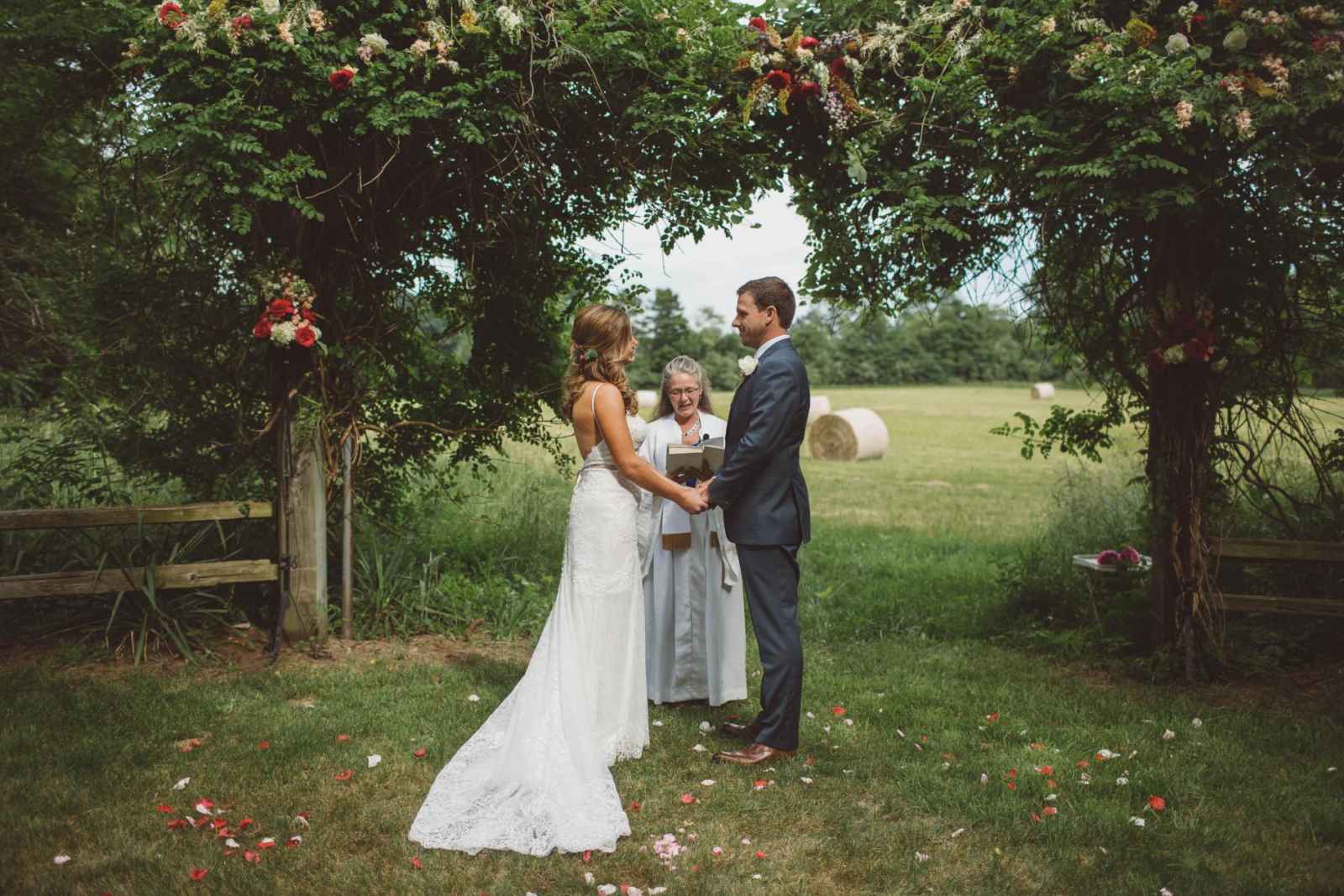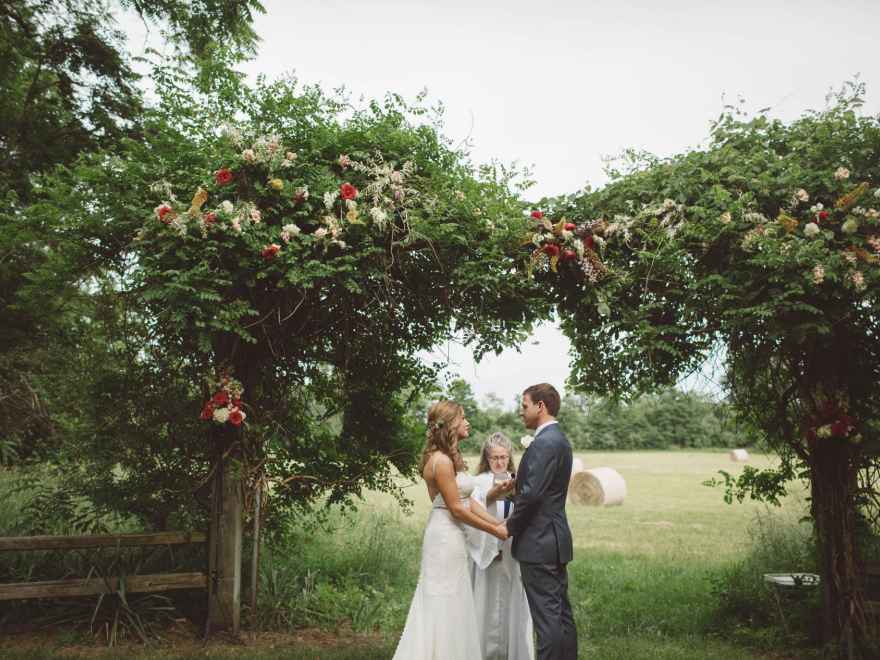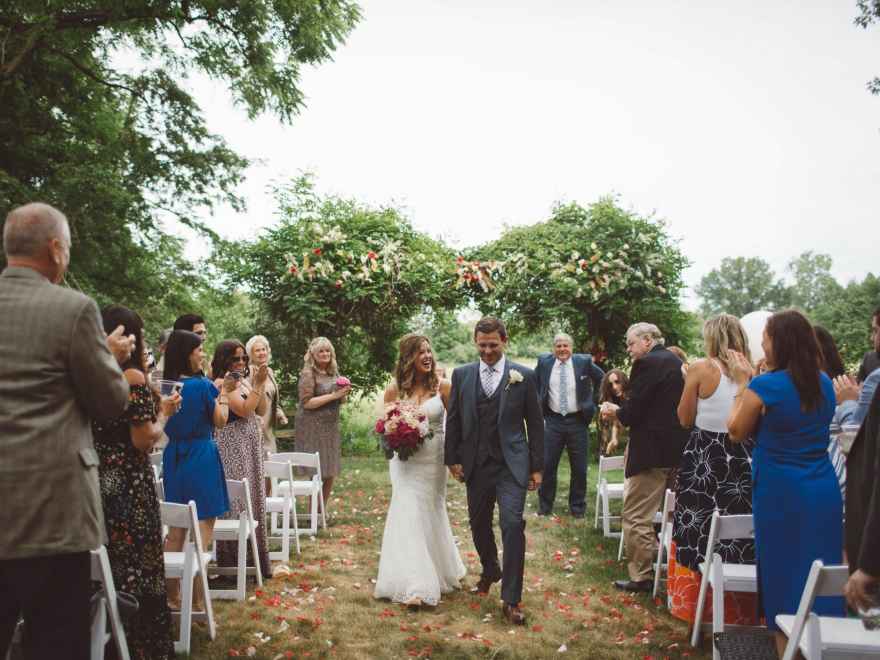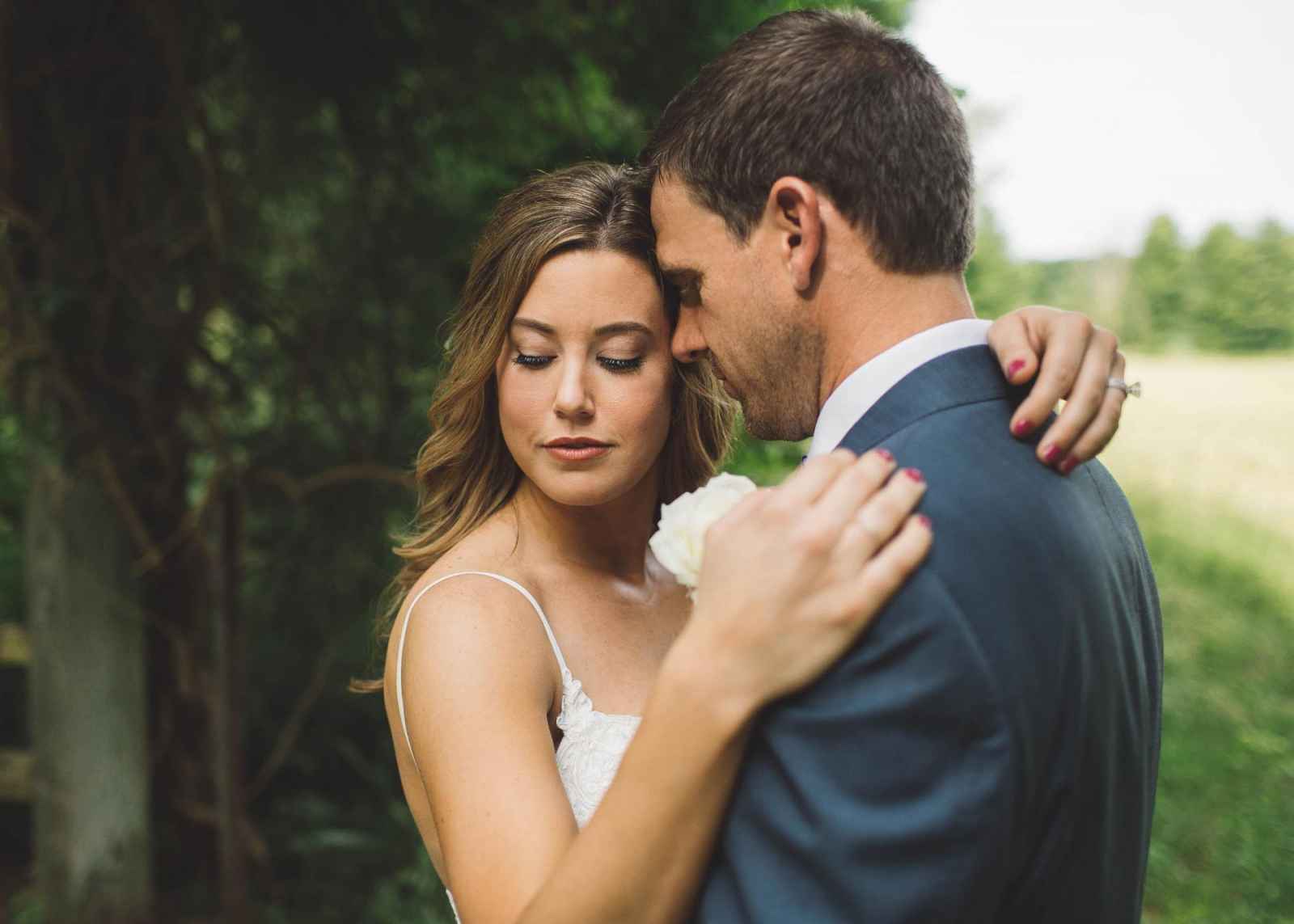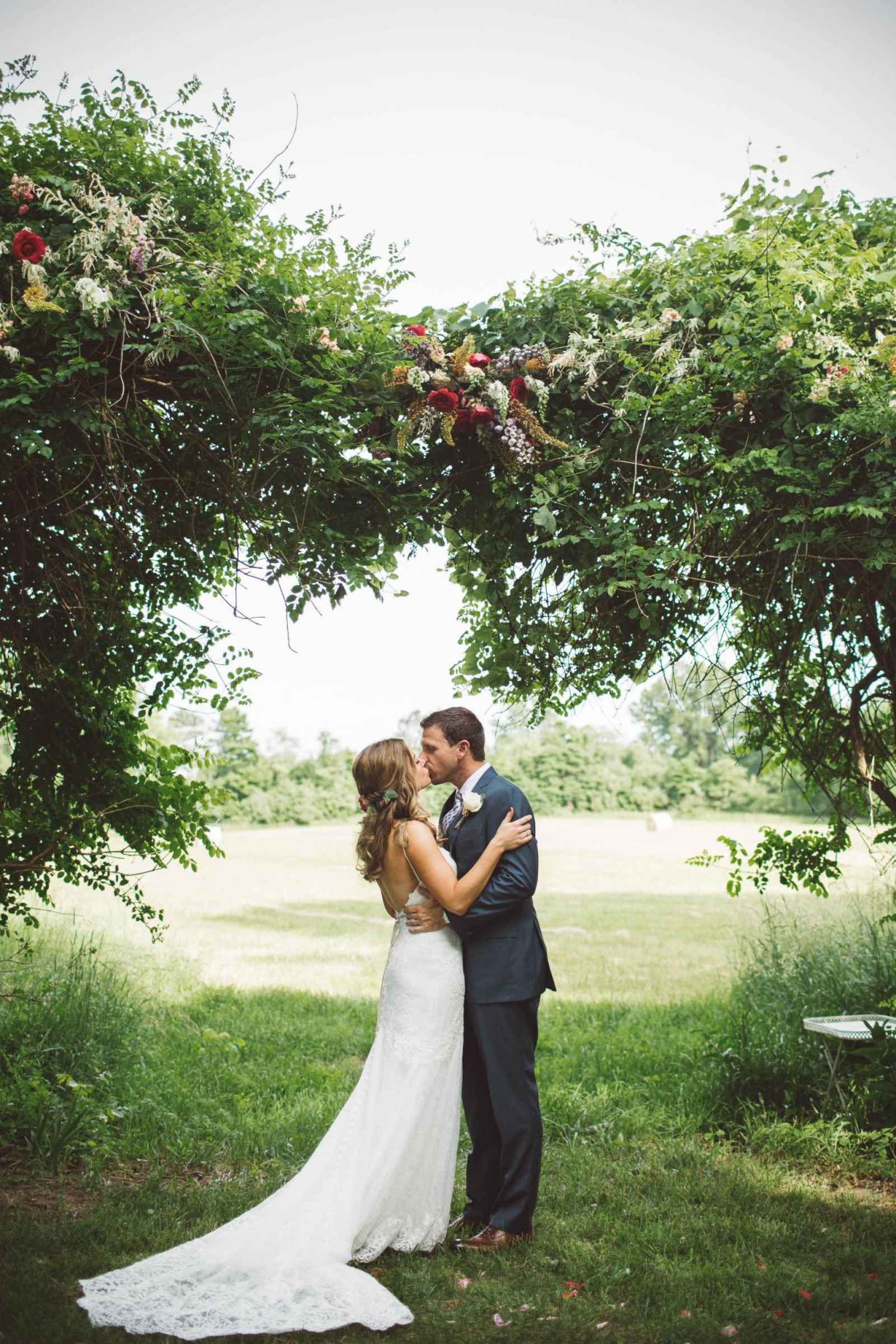 Laura's wedding planner and other vendors served as a big help leading up to her day. Things such as guiding them through the nuances of planning an outdoor wedding, adding the small touches of glamor and gold to all the gorgeous greenery and locking down the cake were much welcomed. A must-have for Laura was a clear-top tent. "I dreamed and dreamed and dreamed of this," she says. "And it came to life perfectly. It allowed us to take in the natural beauty of the property throughout the entire day and night." The ceremony arbor was also a thing to be remembered. It existed naturally in the gorgeous setting, so no help was needed there!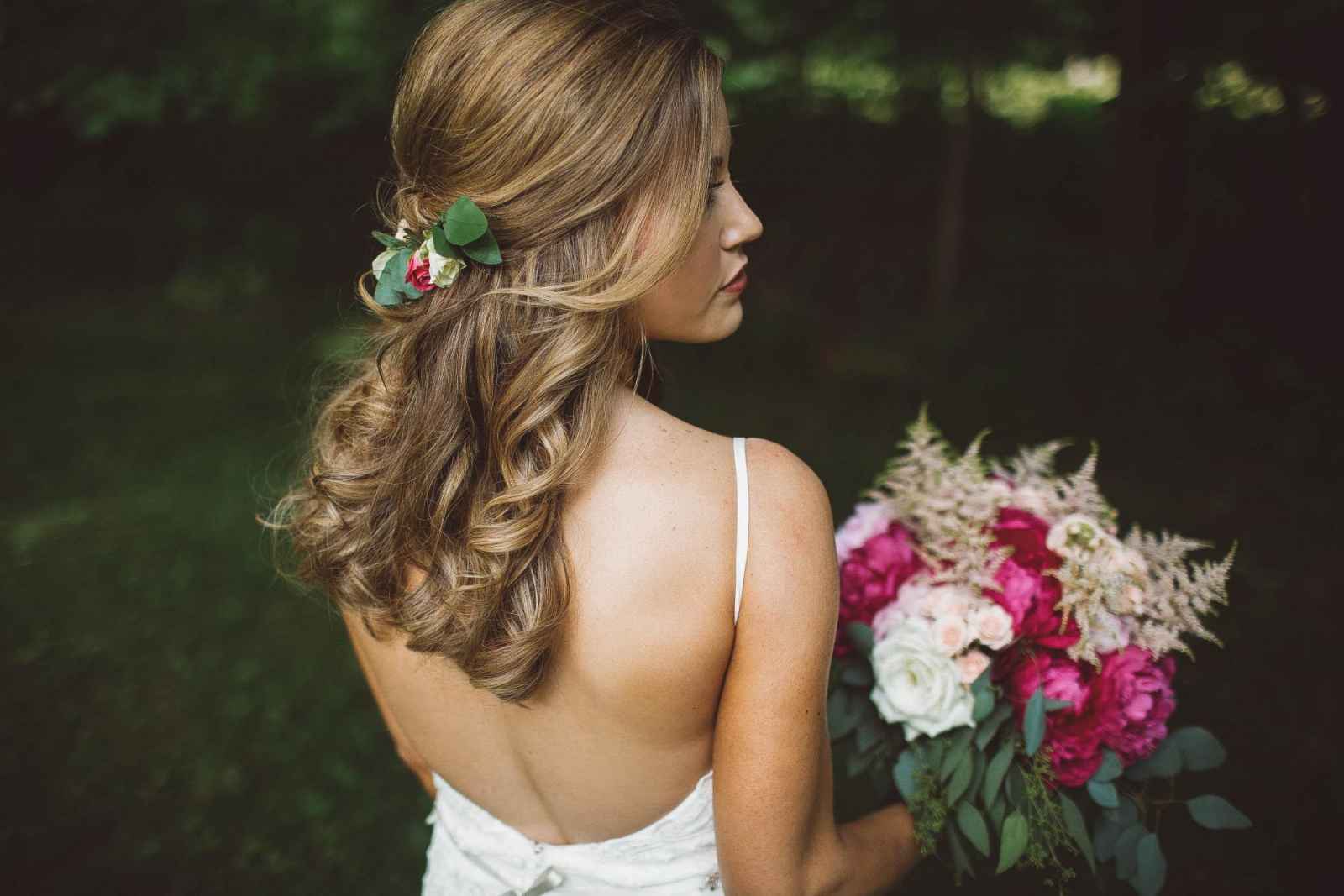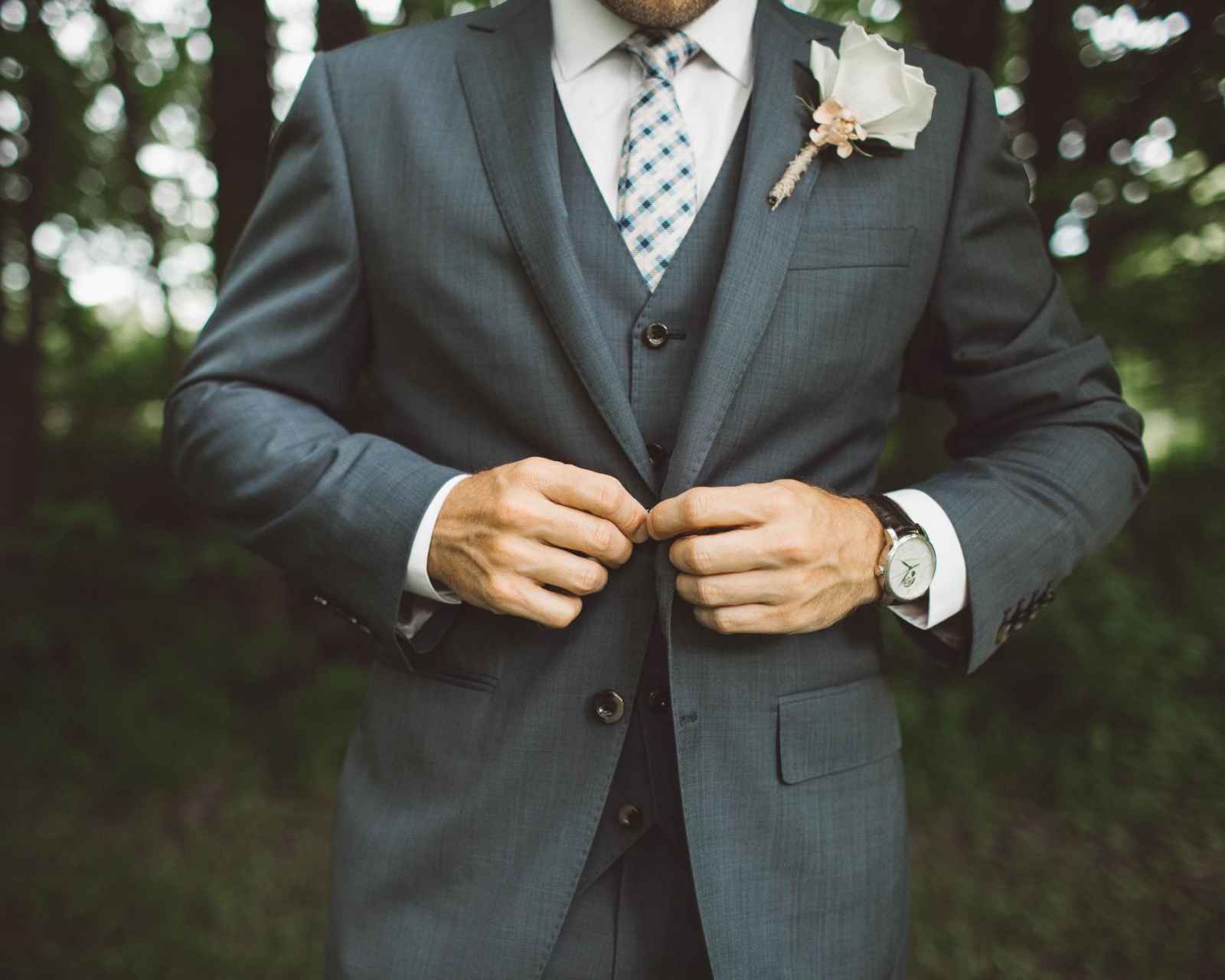 Laura's dress was a far cry from the formal, fitted satin look that is her typical style. However, she chose her gown from The Dress Bridal Boutique for good reasons. Its lacy, ethereal feel fit the wedding's natural setting, green hues and pops of color perfectly. "I went with something that more reflected the surroundings of the wedding and I don't regret it one bit," she says. "It made everything come together that much more."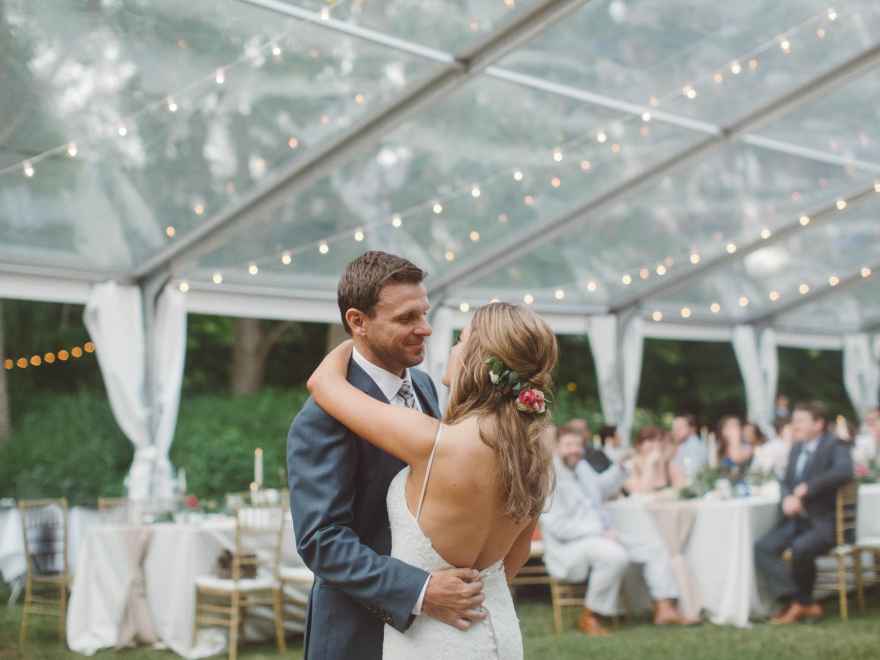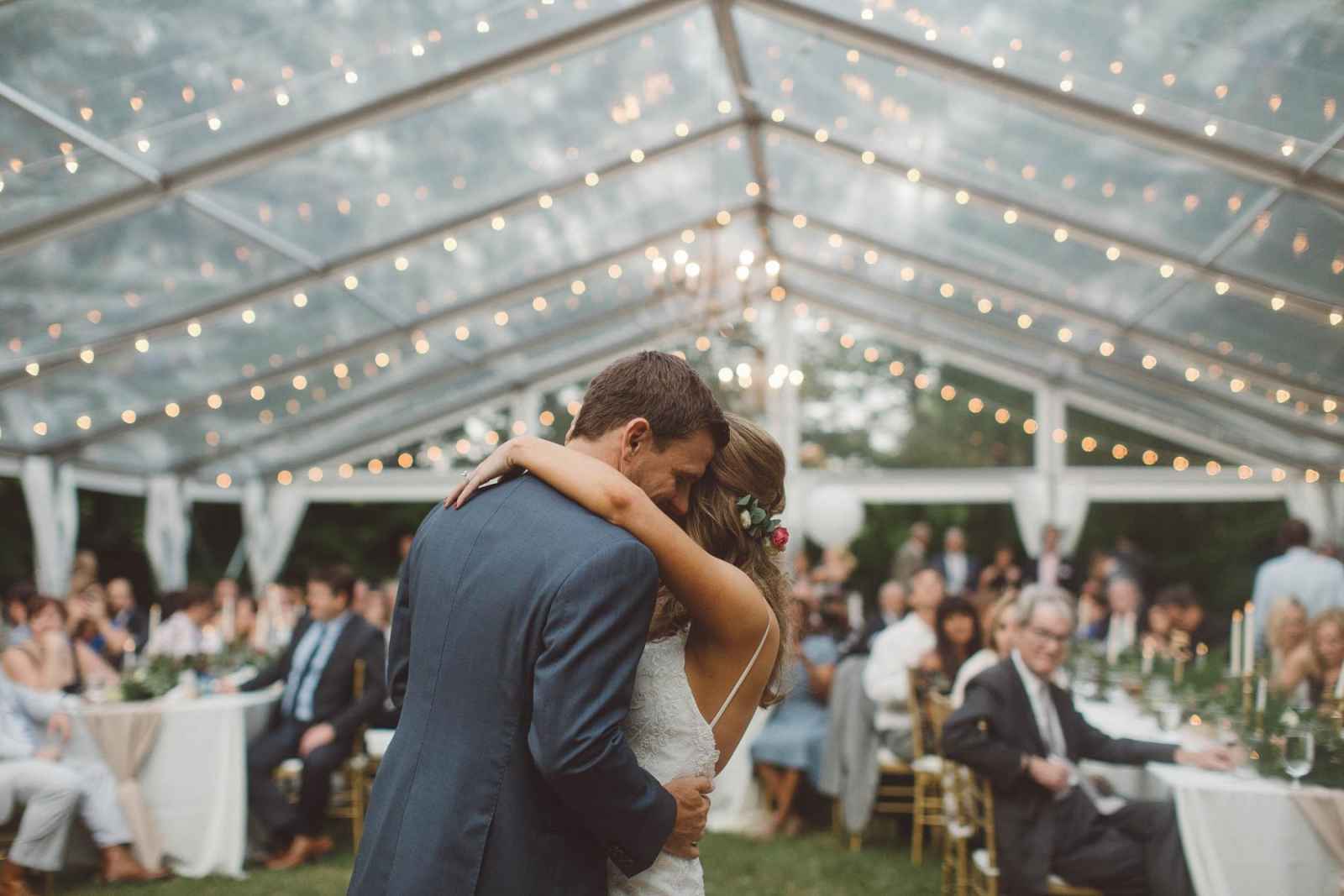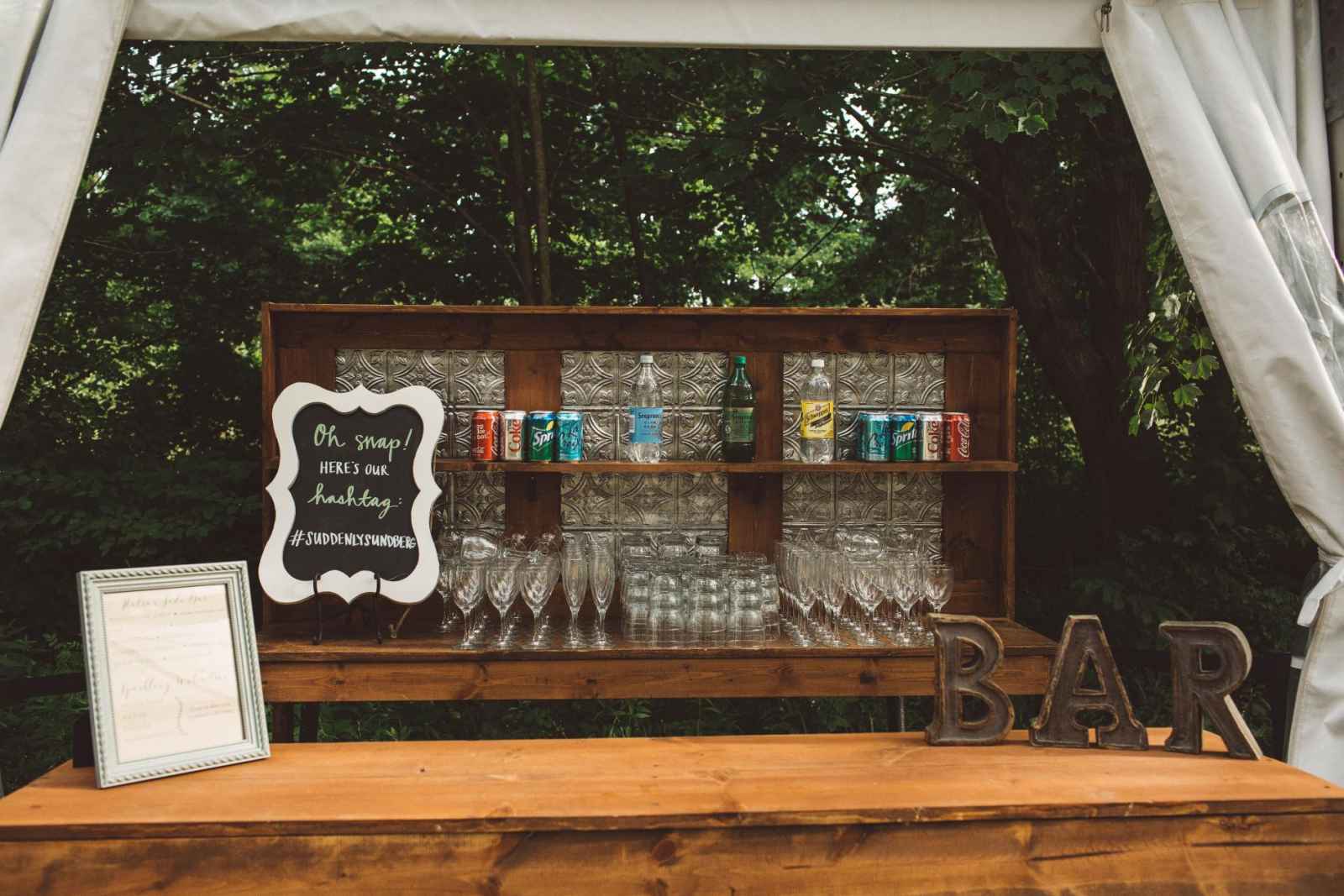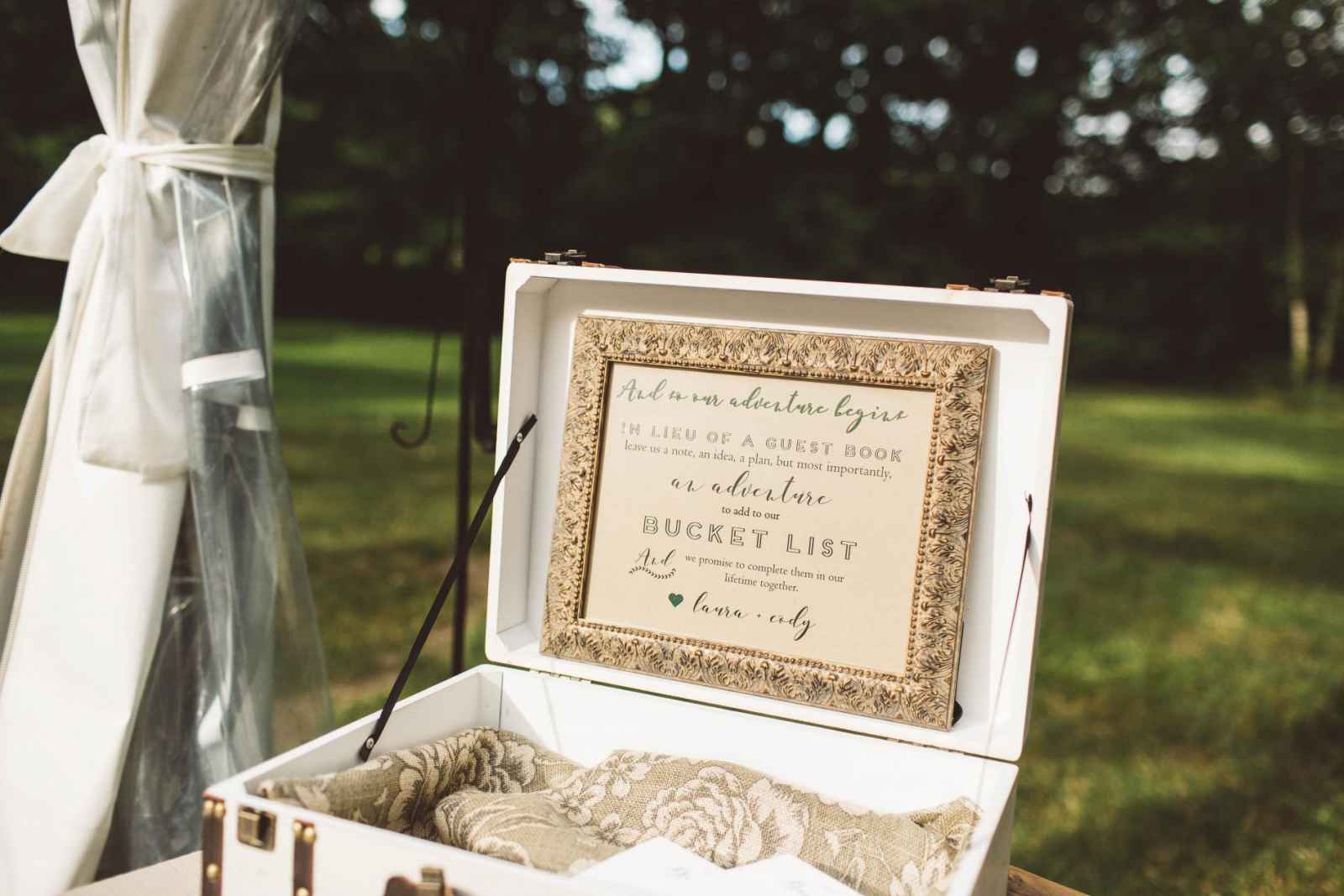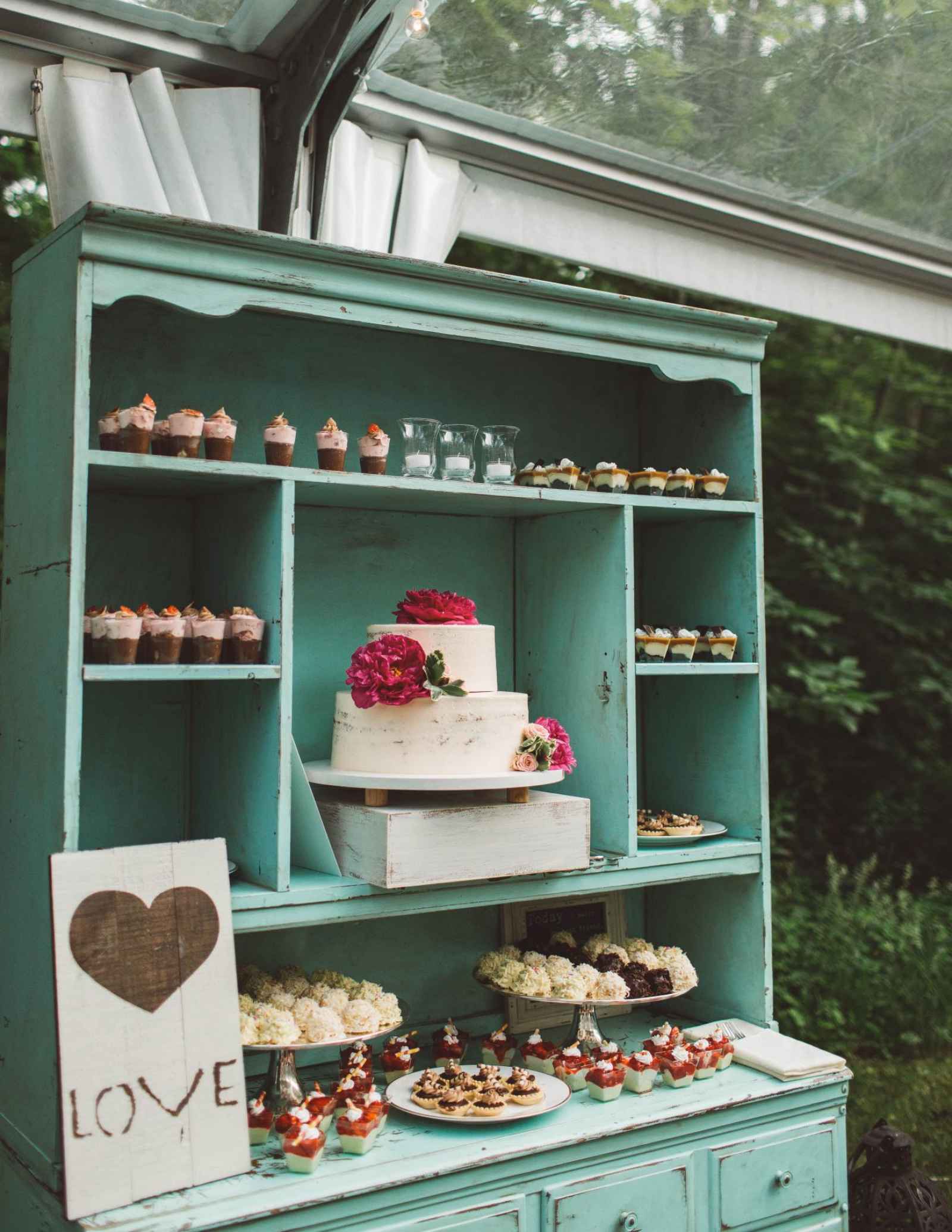 What we love
This #suddenlysundberg bride utilized all her resources when planning her wedding, including WeddingDay! "When planning a wedding in "Harbor Country," you know that WeddingDay Magazine is the source of incredible ideas and insights," she says. And now that she has planned a wedding, her advice to brides is: "Be yourself, create something personal, don't over do it and remember what the day is for–creating a lifelong bond and celebrating with your loved ones." We couldn't agree more!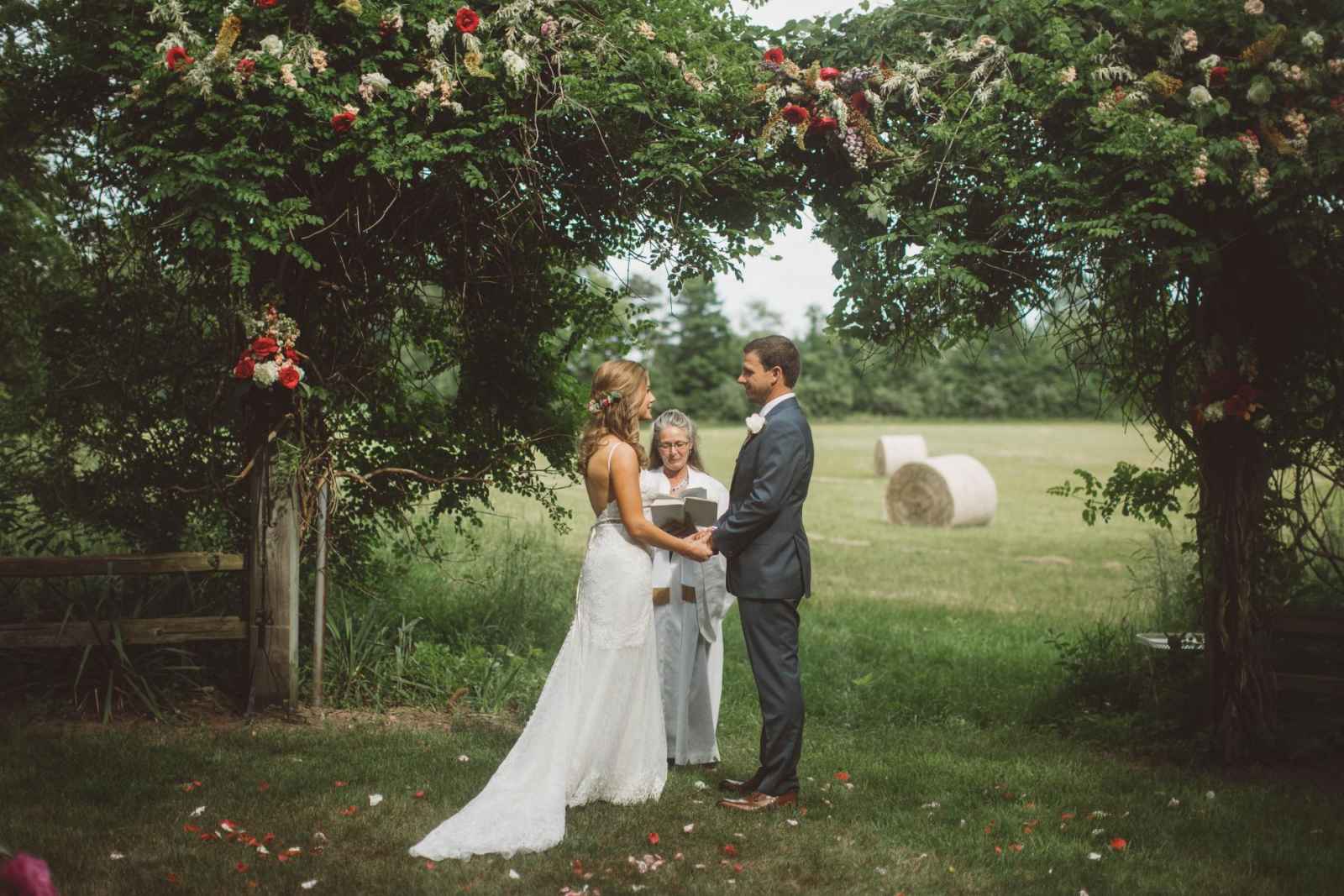 are you a bride-to-be?
We'd love to plan with you on weddingday-online.com. Let's get started!
 
are you a wedding extraordinaire?
Join WeddingDay Magazine in inspiring brides by partnering with us! See how here.