Lindsey and Michael Summer's creativity is something that came into play well before their wedding plans ever took shape. Their wedding story began at Journeyman Distillery in Three Oaks, MI, a place where they spent their first New Year's Eve together. Little did Lindsey know that at one particular family lunch there, she would receive the surprise of her life. After heading to a back room of the distillery to look around, Micheal turned one of the large barrels around and inscribed on it were the words 'Will you marry me?' Lindsey remembers, "It was so perfect, thoughtful and sentimental. And most of all, I was surprised. We used the barrel for everyone to sign at the wedding." Already they had a item that would be a charming element on their wedding day!
As lovers of the great outdoors as well as anything old (think antiques, auctions and history!), Lindsey and Micheal Summers had their hearts set on a Michigan wedding with both a vintage and rustic feel, while accommodating their large family and groups of friends. Although the couple had some initial ideas in mind as they began their wedding planning adventure, they started by researching venues. They found Riverside Receptions in Centerville, MI and knew at first sight the impeccable landscaping and rustic feel were the very things needed to make their dream wedding come to life! "We wanted the wedding to depict us, our passions and the things we love," explains Lindsey.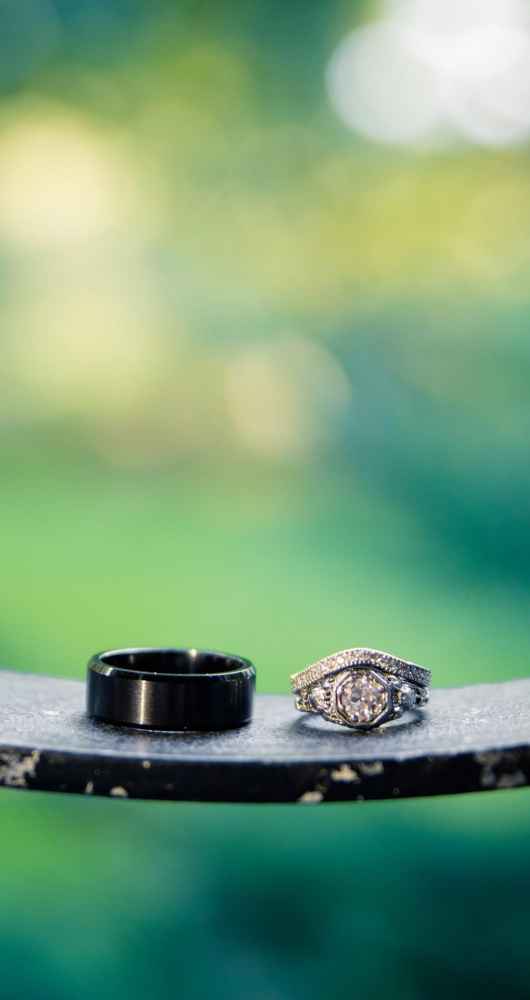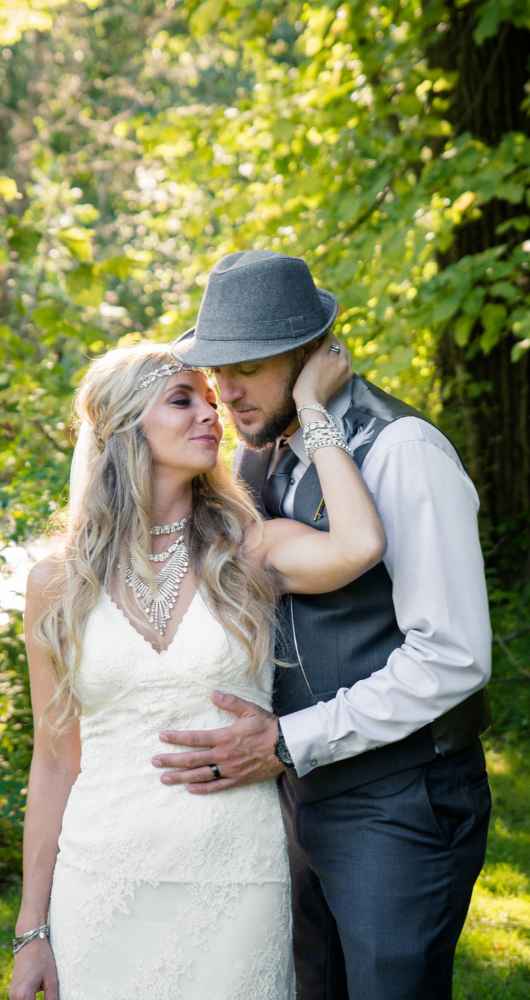 Reluctant at first to go to a popular bridal store, feeling many brides shop there, Lindsey found her dream wedding dress at David's Bridal. Upon trying it on, she immediately loved the dress, especially the back detail. This inspired her to begin thinking about her whole look. "Once I started adding the idea of a bunch of 20's bling, I knew it was perfect," she says.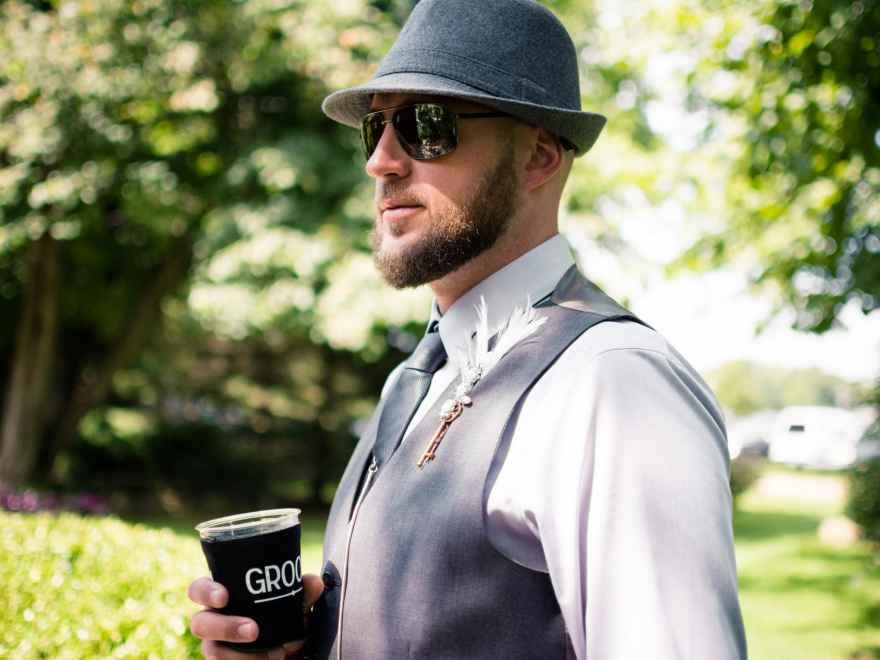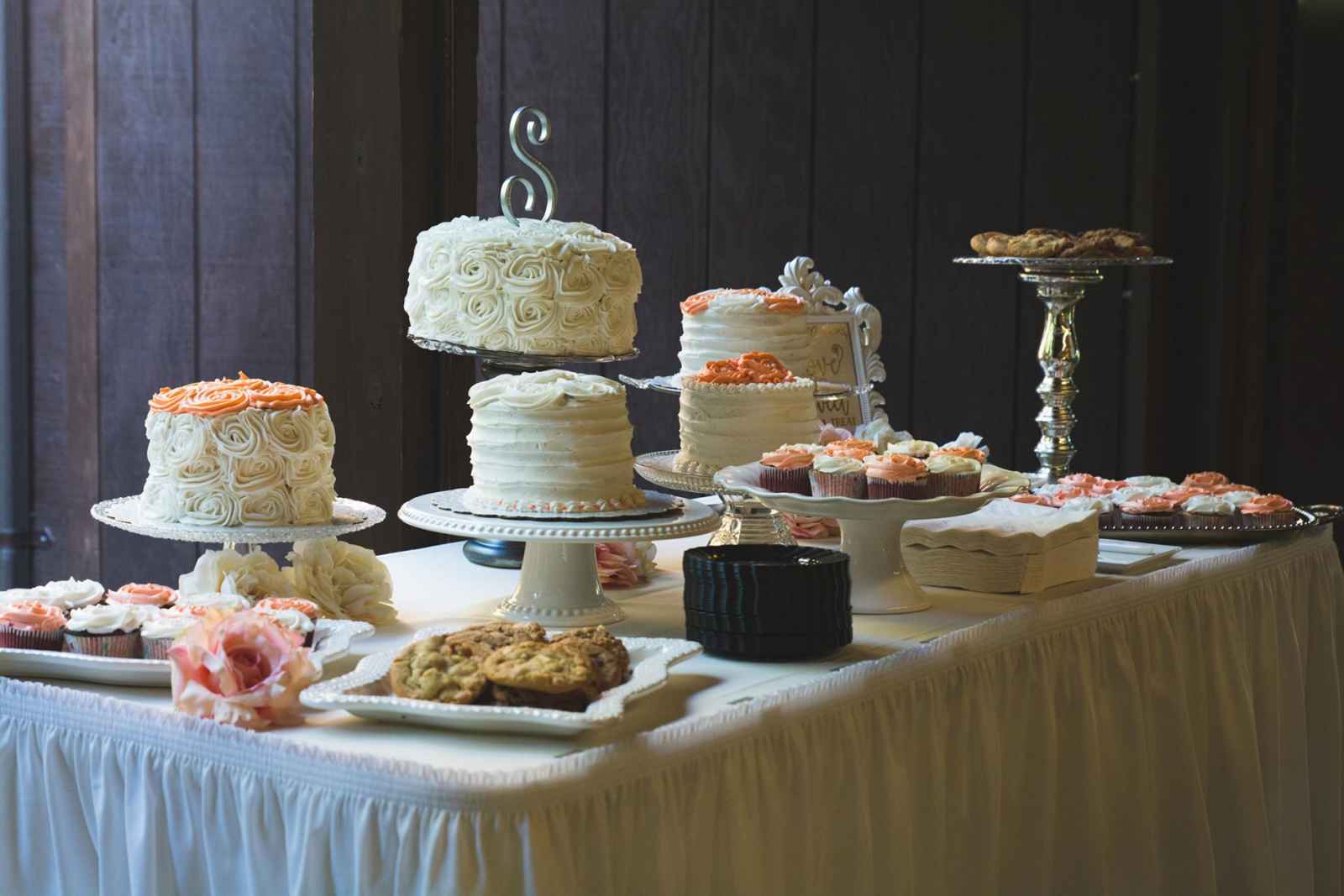 Silver, cream and antique glass platters frame the cake and desserts. The cake was made by the groom's own aunt.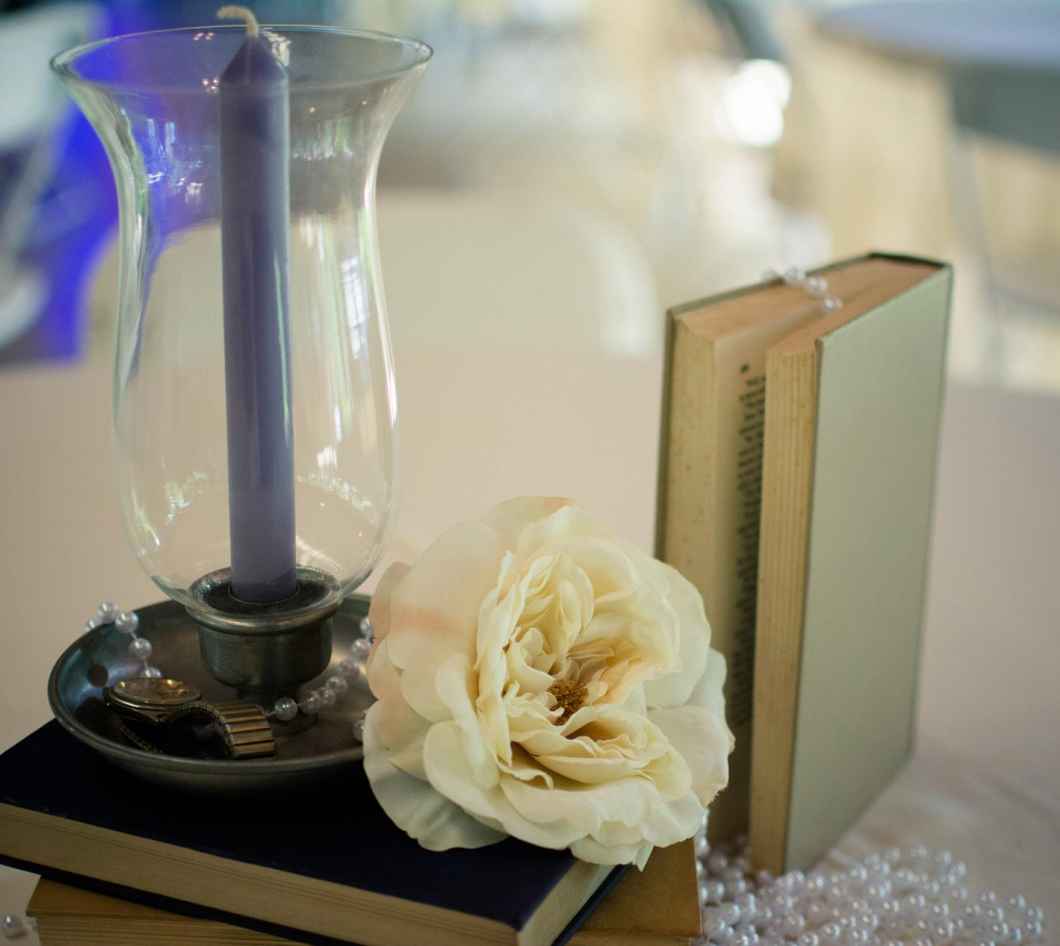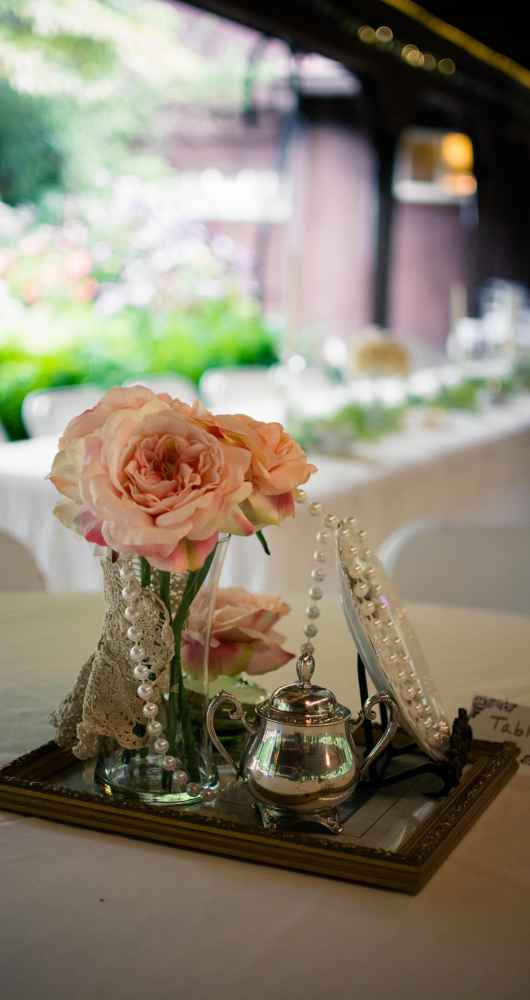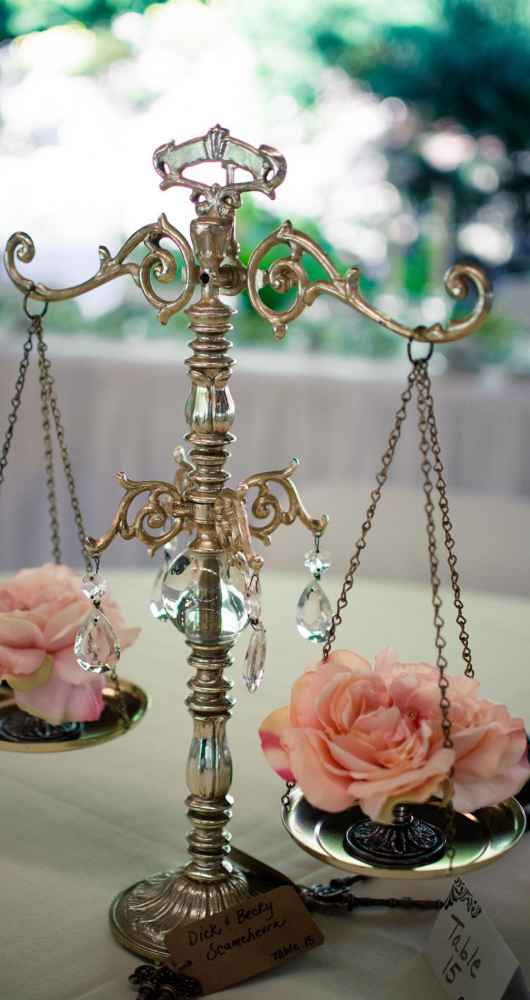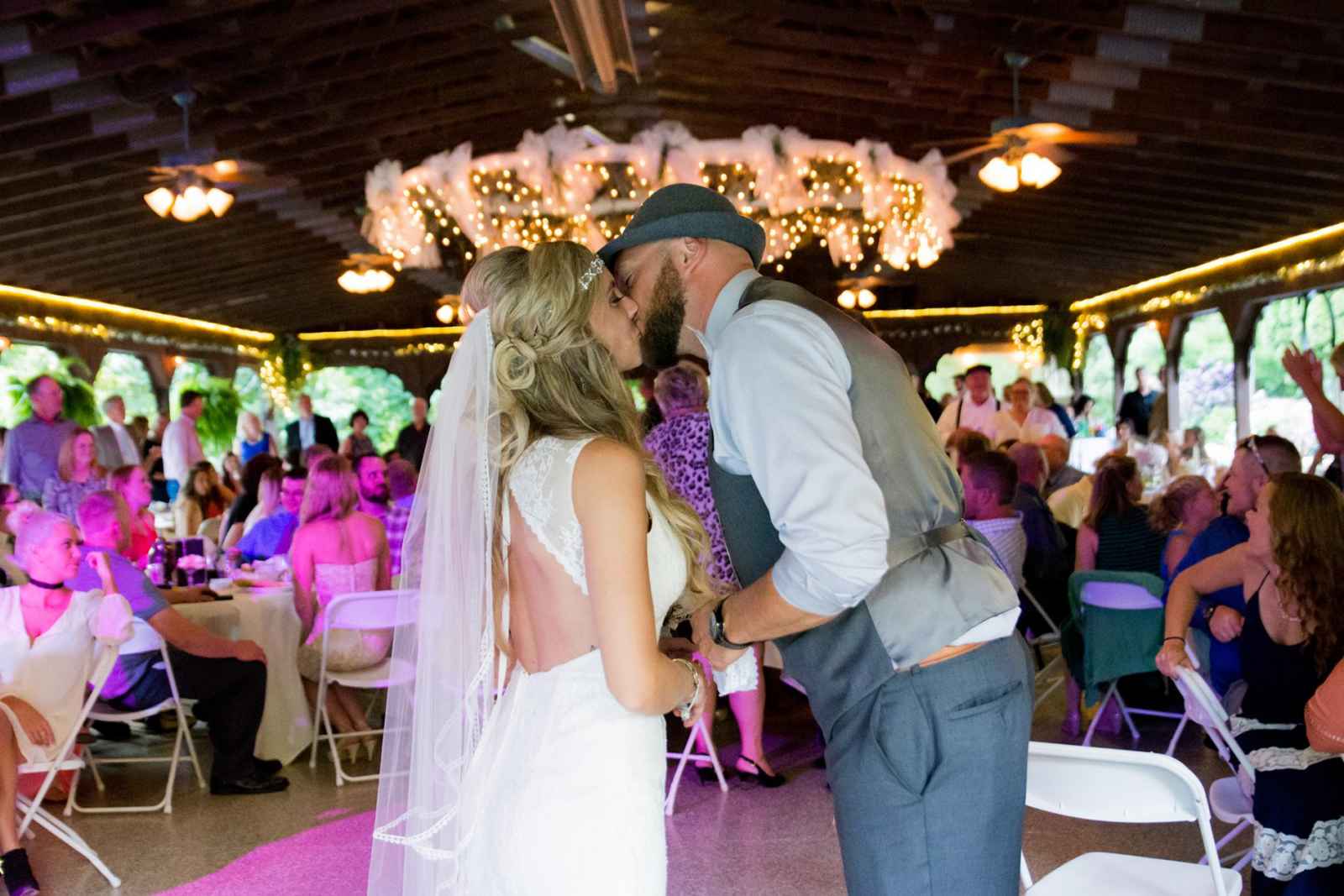 the details
"I am a very detail oriented person and everything we did had to have just the right vintage 20's/30's touch," says Lindsey. "Everything from the box the silverware was in, the signs, the centerpieces, seating arrangement, drink choices, etc...they were all different but played a big part in pulling off exactly the feel we were going for." The vintage pieces selected by the couple certainly portray the love and time that went into each and every detail. From the old books and antiquated watches to the vintage silver, pearls, peaks of doilies and heirloom pieces, we think this couple nailed it!
what we love
We think you will agree that this vintage loving couple paired their vision perfectly with another passion - good ol' DIY craftiness. Many of their beautiful decorations were artfully handcrafted. The bride used one of her grandma's old windows to make her welcome sign, while her mother and sister helped her craft the 26 table settings that creatively incorporated old family photos. The bride further designed her own brooch bouquet, the boutonnieres, corsages, drink and table signs and more! Who needs a wedding planner when you have a bride as creative as Lindsey?
are you a bride-to-be?
We'd love to plan with you on weddingday-online.com. Let's get started!

are you a wedding extraordinaire?
Join WeddingDay Magazine in inspiring brides by partnering with us! See how here.