elegance and ease at the eiteljorg
​Leah Overmyer and Steve Engelstad met at the end of the summer of 2011 at Brothers Bar and Grill in Broad Ripple. Their first date took place four days later.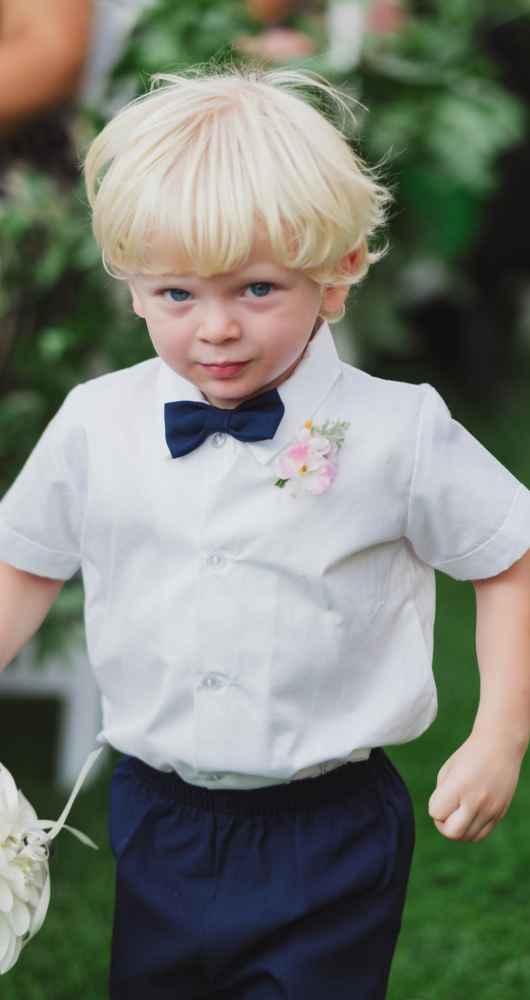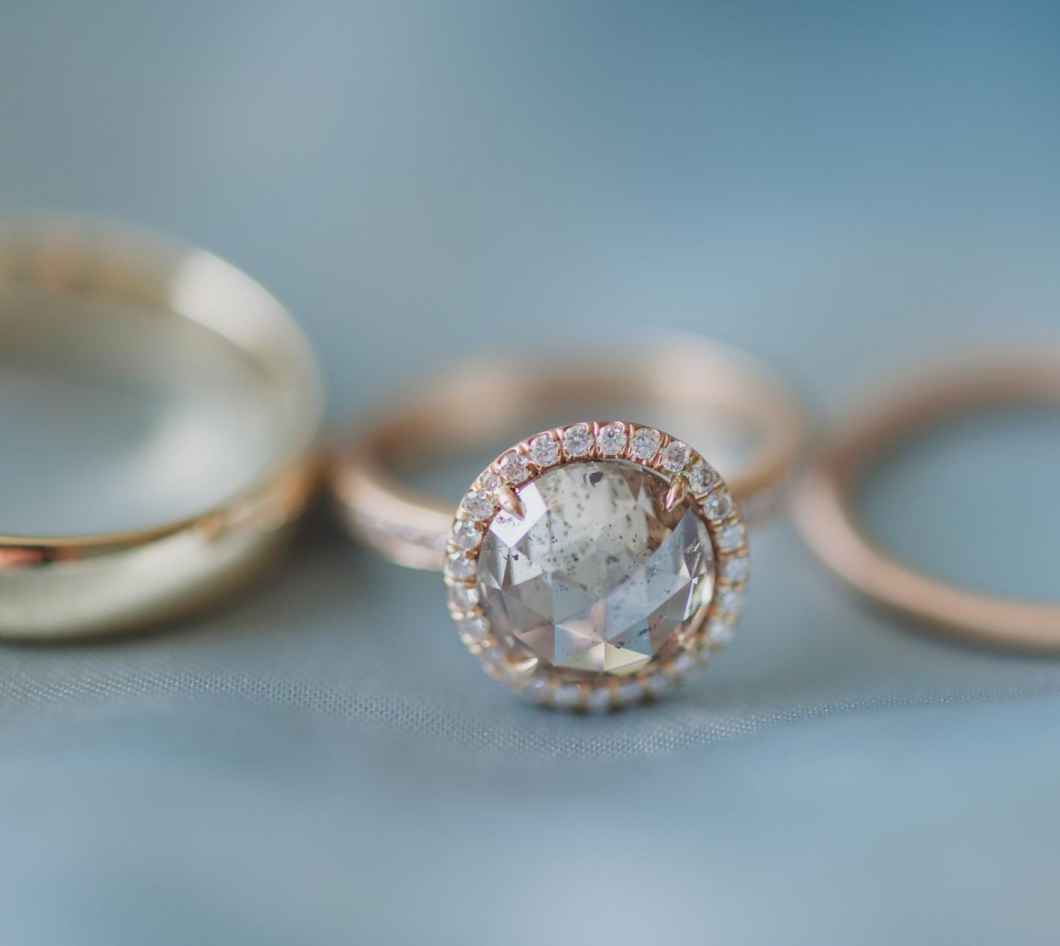 The proposal 
Leah and Steve had looked at a ring while in Seattle and she was suspicious he had bought it for her. But he told her he was not able to get that one and they had to look at some different options. She was fine with that because marrying him meant more than a particular ring. "He then turned and pulled out the ring we saw in Seattle," Leah says.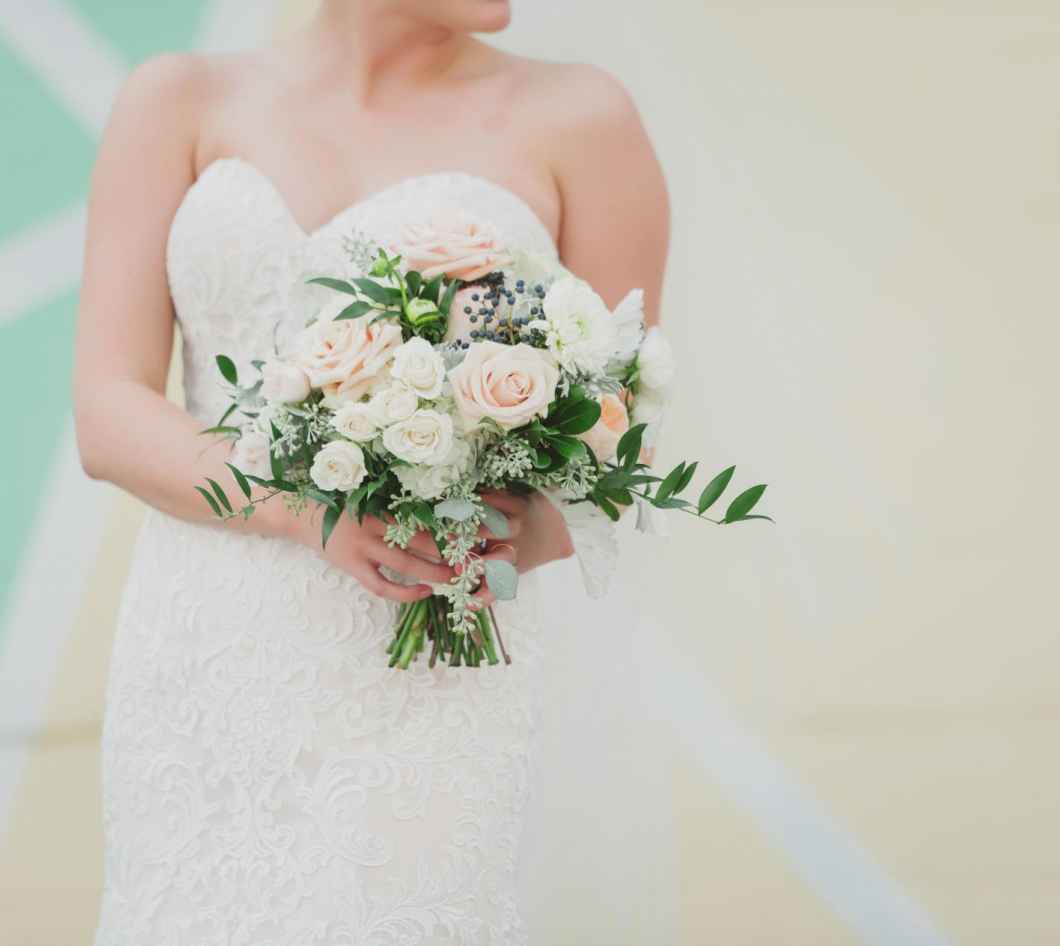 the florals
The bridal bouquet consisted of ivory and champagne garden roses, dinner plate dahlias, spray roses, seeded eucalyptus, dusty miller and smilax. The bridesmaids' flowers featured peach garden roses, dahlias and dusty miller. The ceremony aisle was framed with large textured flowing floral arrangements on natural wooden pillars.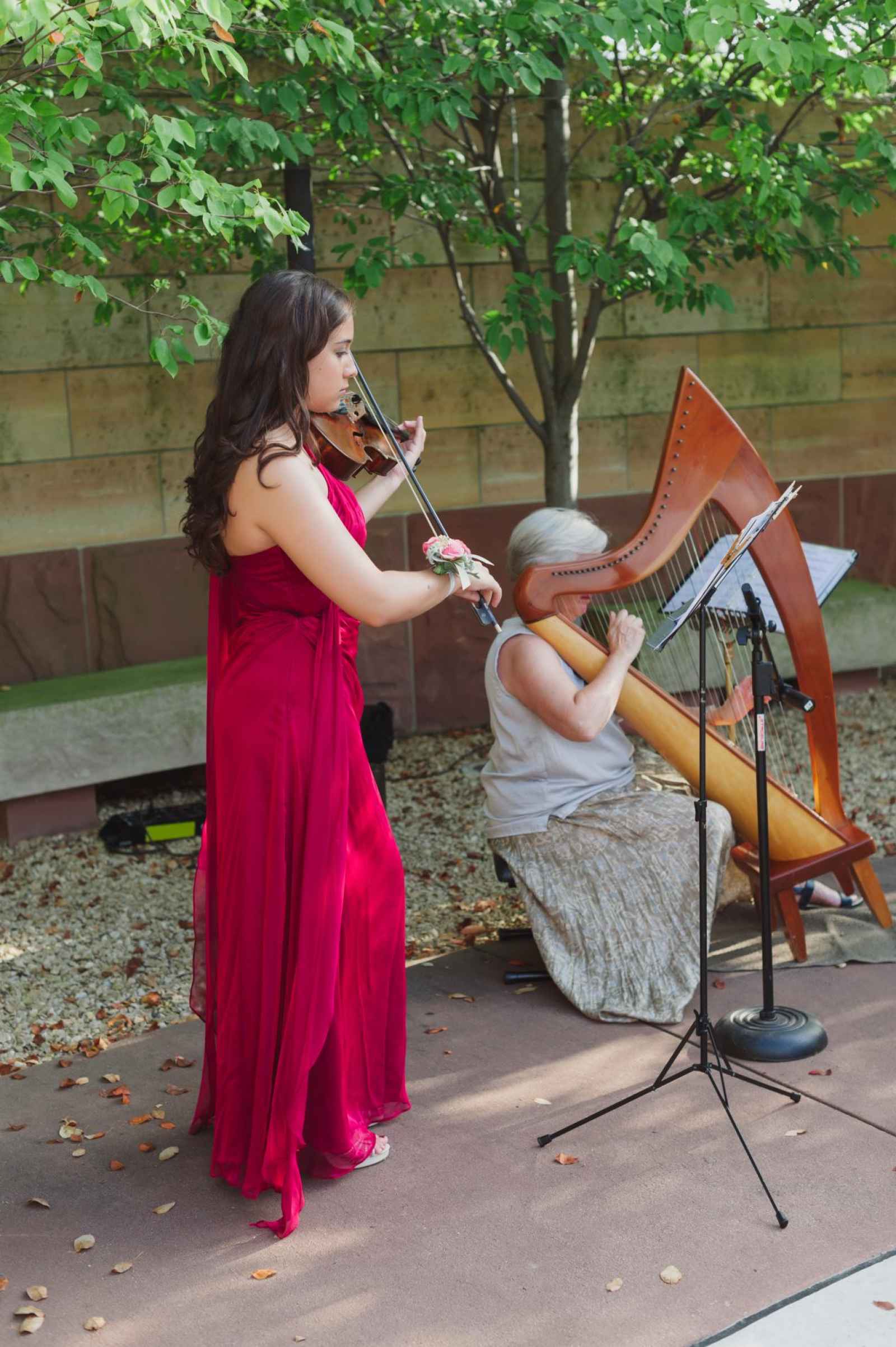 the music
The couple wanted guests to hear their favorite tunes, so they were asked to list them on the RSVP card. The result was the perfect playlist with every age group dancing the night away!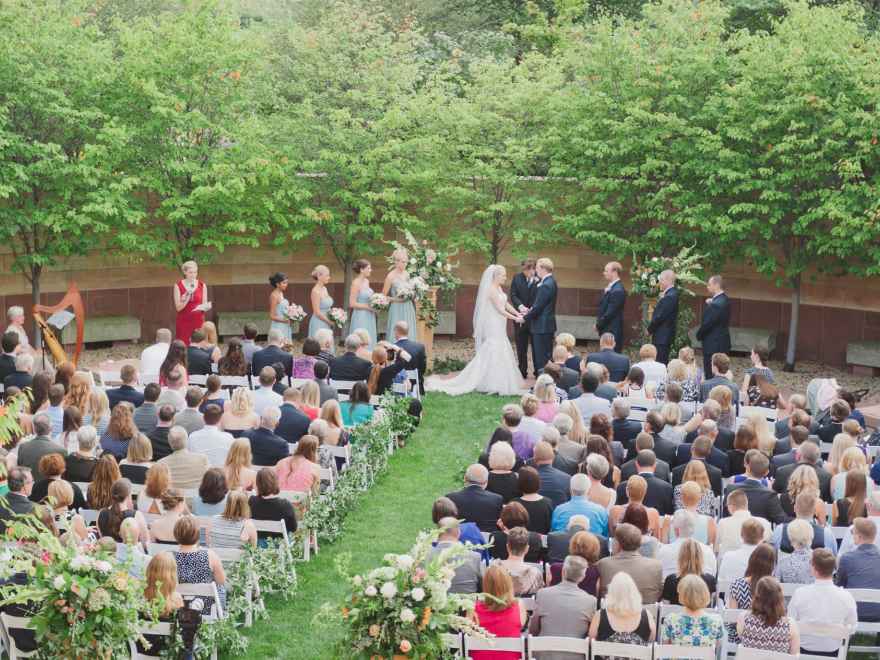 The ceremony
Leah and Steven added meaning to the ceremony by using Steve's brother-in-law Matty, as the officiant. The couple also incorporated different colored ribbons in a hand-tying ceremony to symbolize two becoming one. They tied Leah's grandmother's wedding band onto the end of the braid to honor her grandparents who had been married 60 years.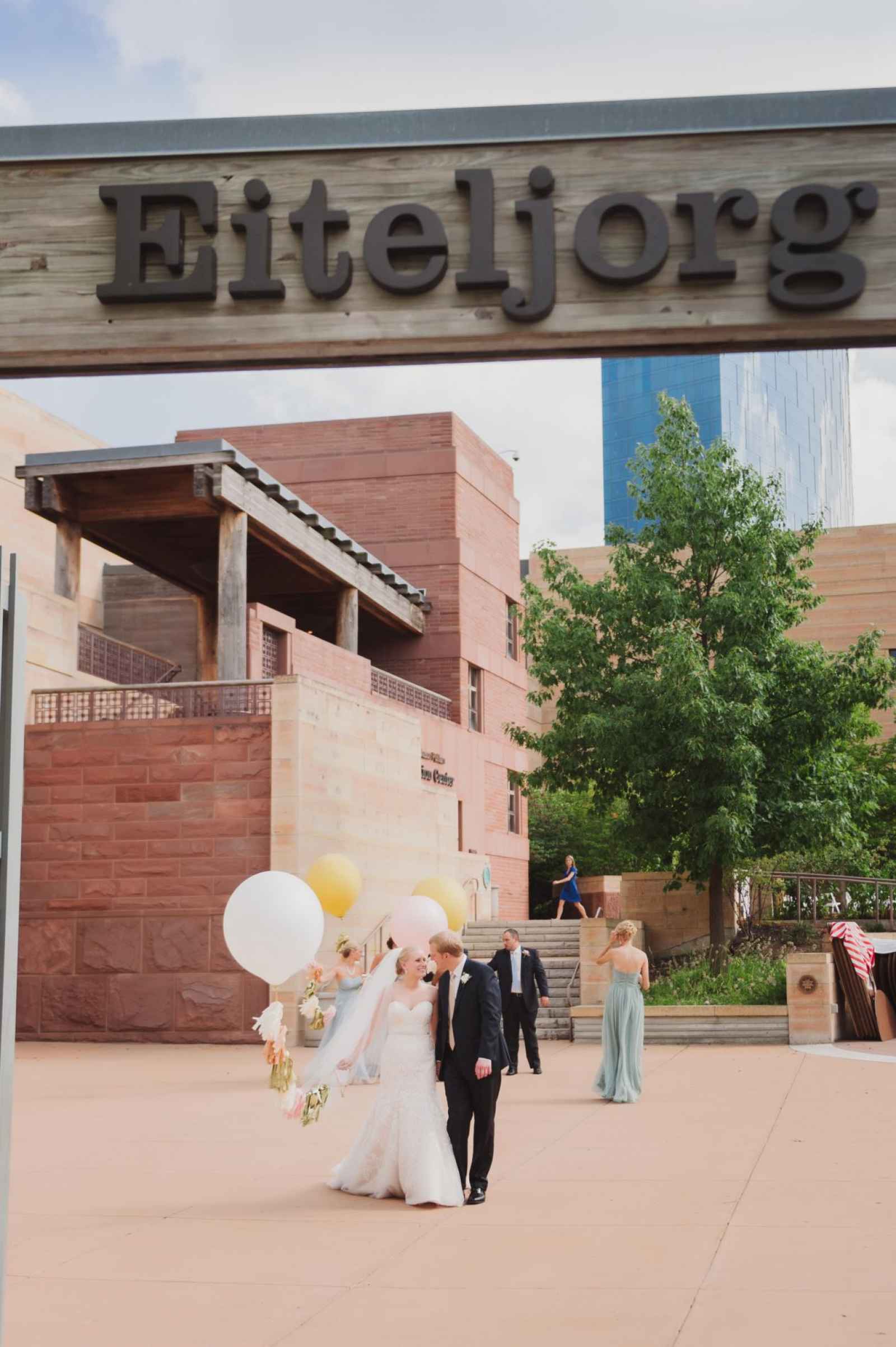 The venue
The ceremony and reception were oh-so-very-convenient for guests who walked from one to the other at the Eiteljorg Museum in Indianapolis. The couple chose the venue because of its downtown location, the museum gardens and the beautiful circular ballroom with mahogany accents. 
The CAKE
An elegant, simple gold cake topper sat on the top of their light, refreshing sweet treat. The cake was flavored with lemon and raspberry with textured icing adorned with fresh cut flowers in peach and light pink with flowing greenery.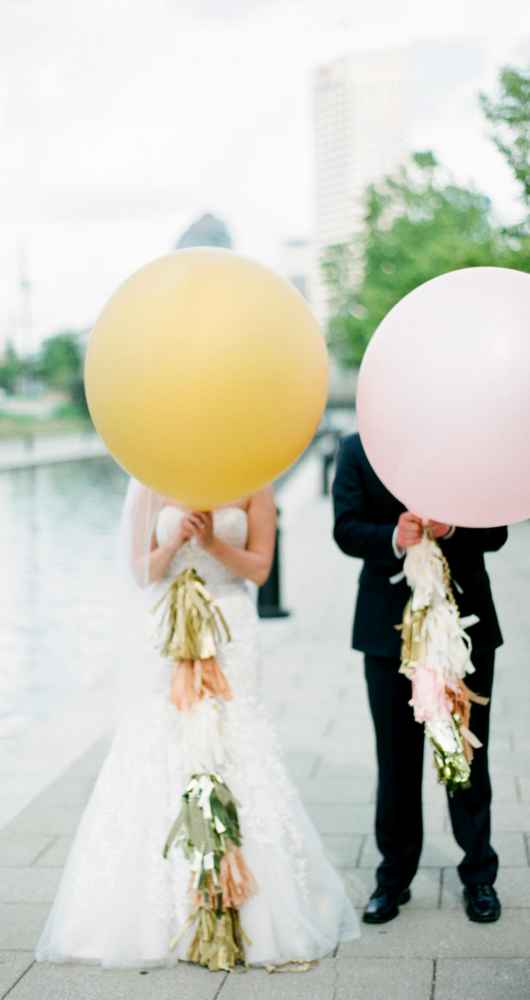 The décor
Leah had her heart set on making large Geronimo balloons to save some money and add some whimsy to the big day. She didn't realize it would take eight hours to cut the tissue paper, staple and inflate the balloons.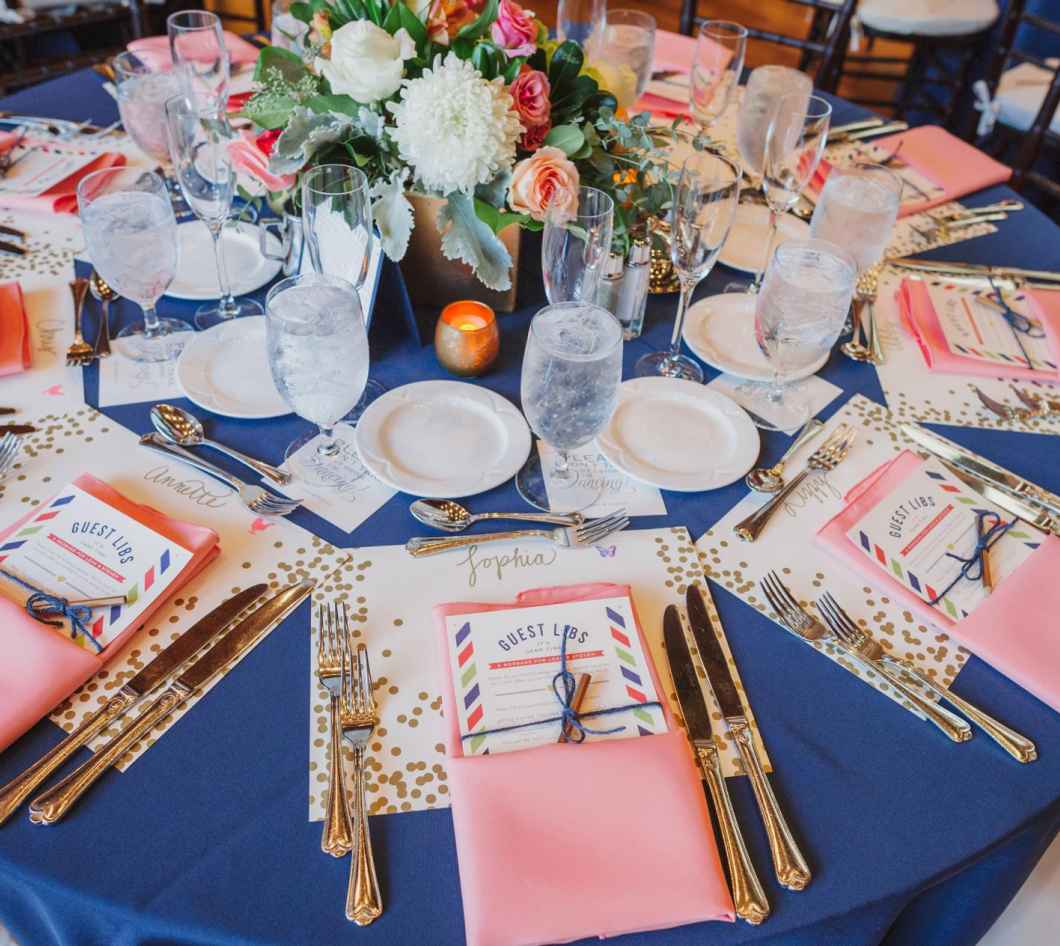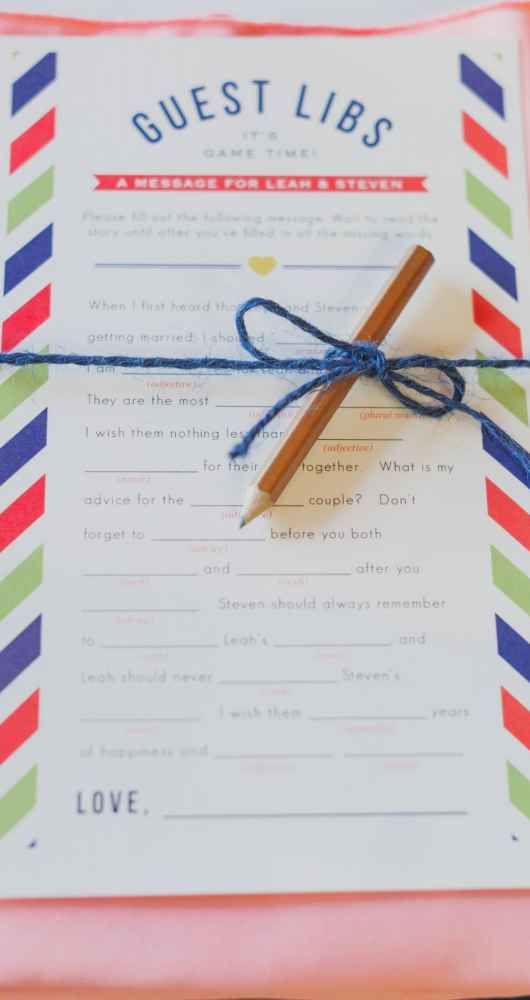 what we love
"Guest Libs" tucked into the pocket of the folded napkins allowed wedding guests to add some unexpected details about the upcoming honeymoon (we hear Table 12 was particularly creative).

Advice from the bride
"Working with amazing vendors is key. You have to be able to trust your vendors and communicate your ideas effectively. Most of my vendors had worked together before and this made the process so much easier."