It was on the day Sarah and Sam were embarking on a three week Christmas vacation to visit their families in Michigan and then England that Sarah came home to a surprise. "I came home early from work to get ready for our trip, expecting Sam to be home, but he wasn't," explains Sarah. "There were flowers and a note on the kitchen counter giving me directions to one of our favorite places to eat in the South Bay (a beach city in Los Angeles where we live). I drove to that place and found another note which led me to another place that was special to us. After a few other stops including one of our favorite go-to restaurants, first apartment that we lived in together, etc., the last note led me to Hermosa Beach. I walked a little bit down the beach and saw Sam who got down on one knee and proposed during the most beautiful sunset! He had my favorite champagne ready and one of our best friends hiding while taking photos the entire time. Very well done!"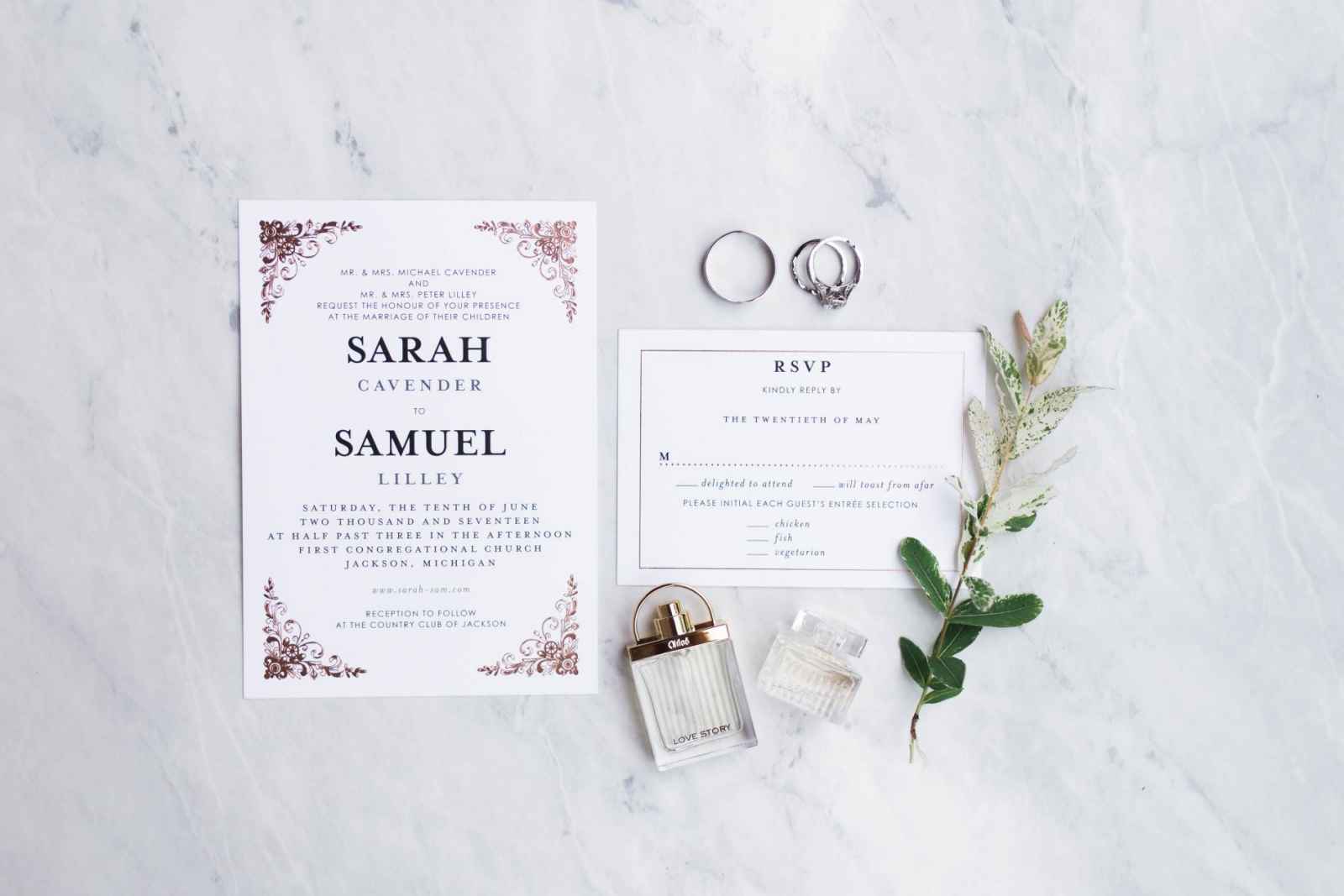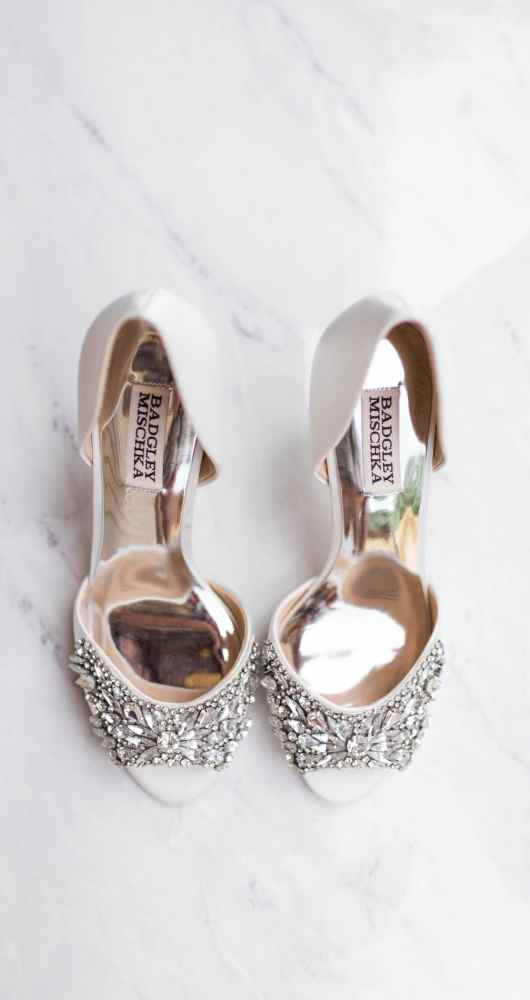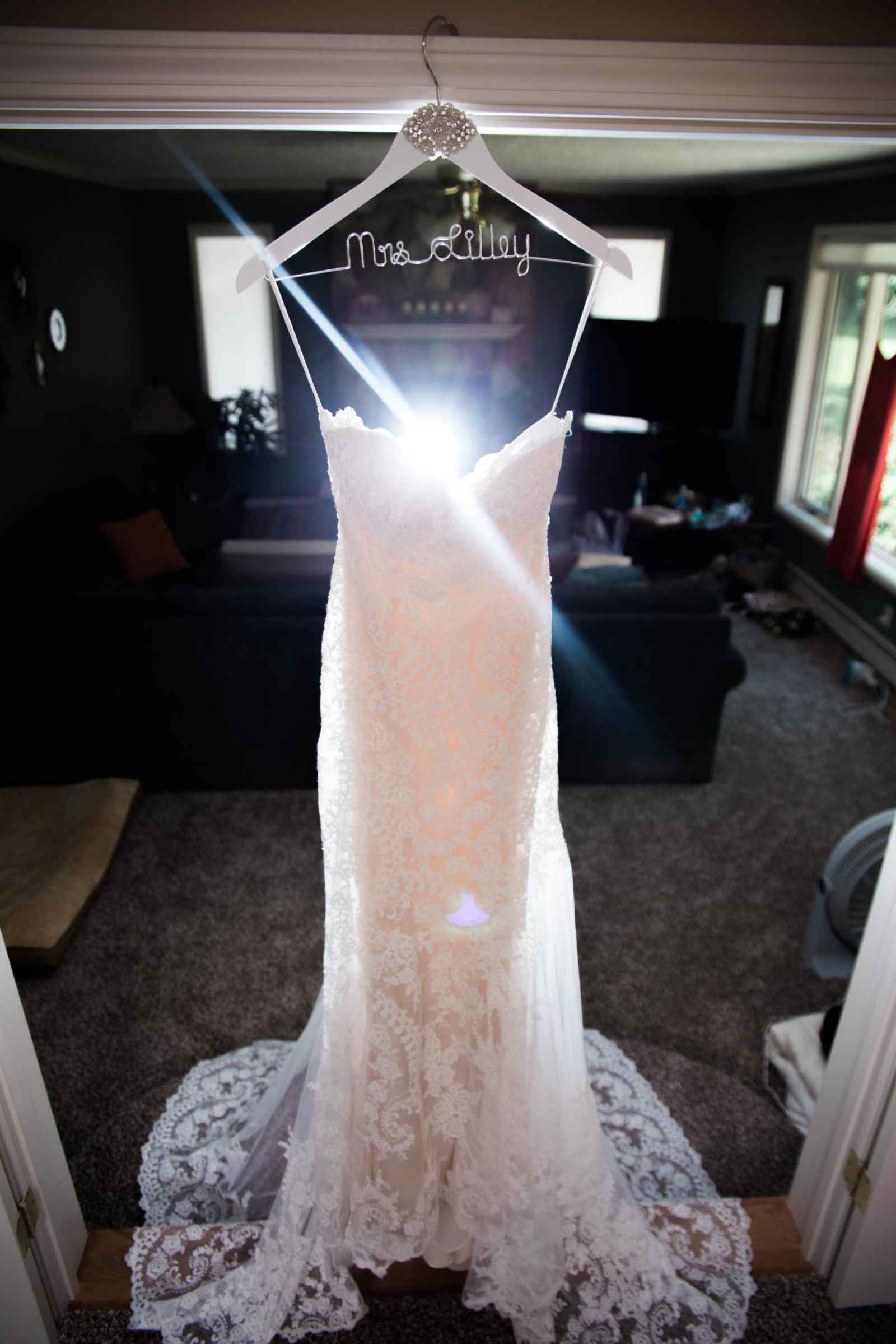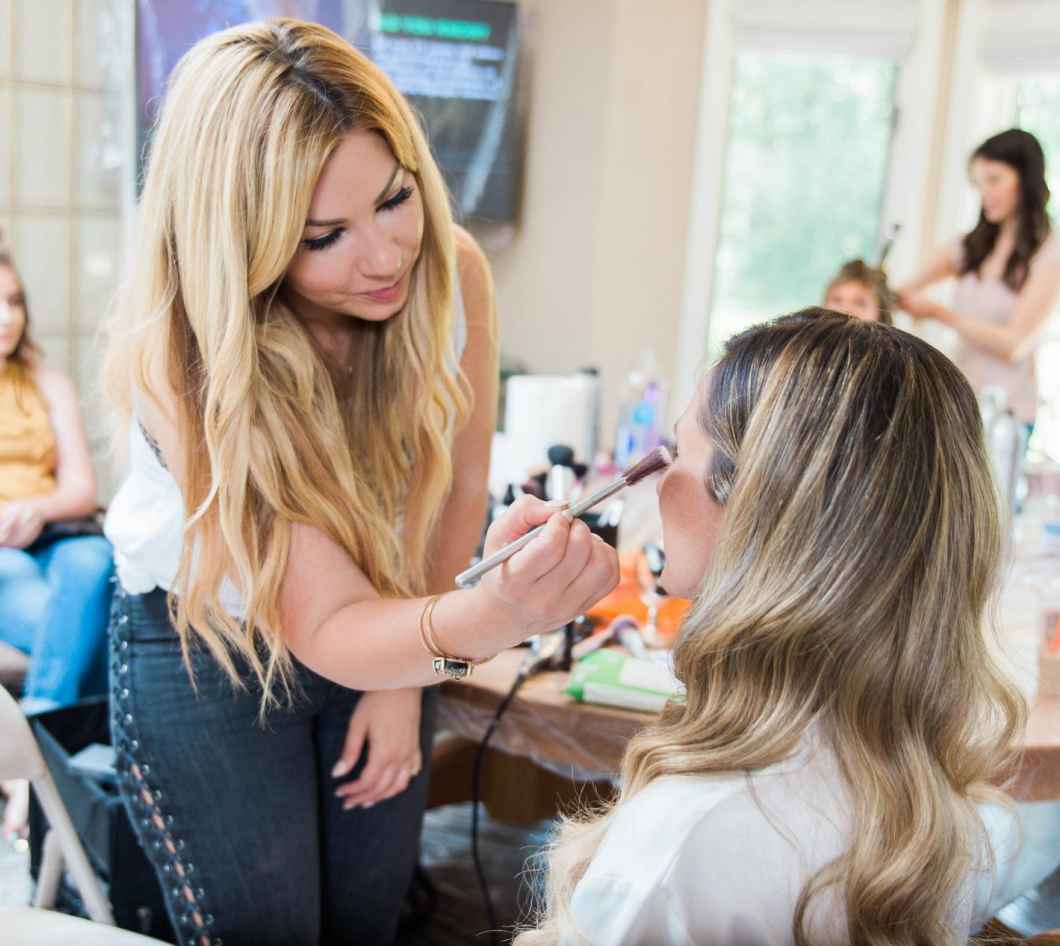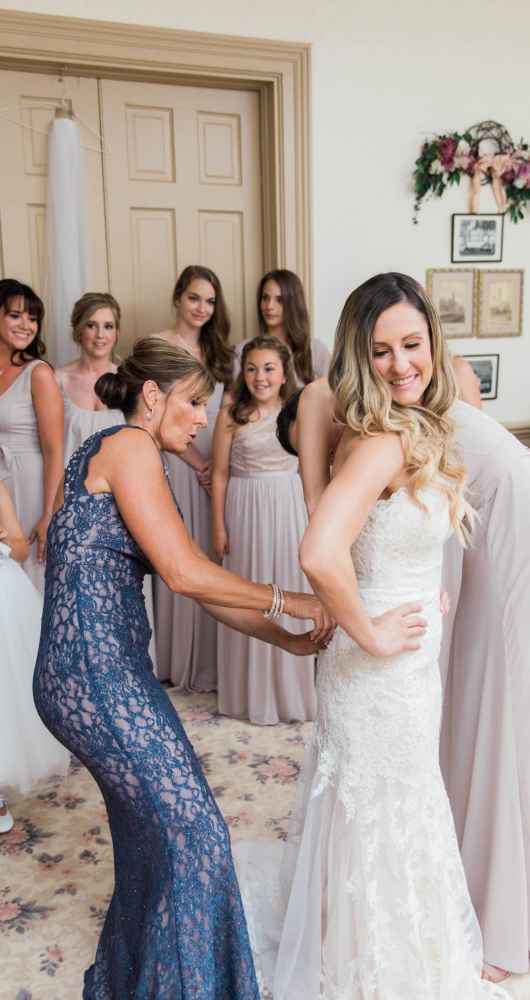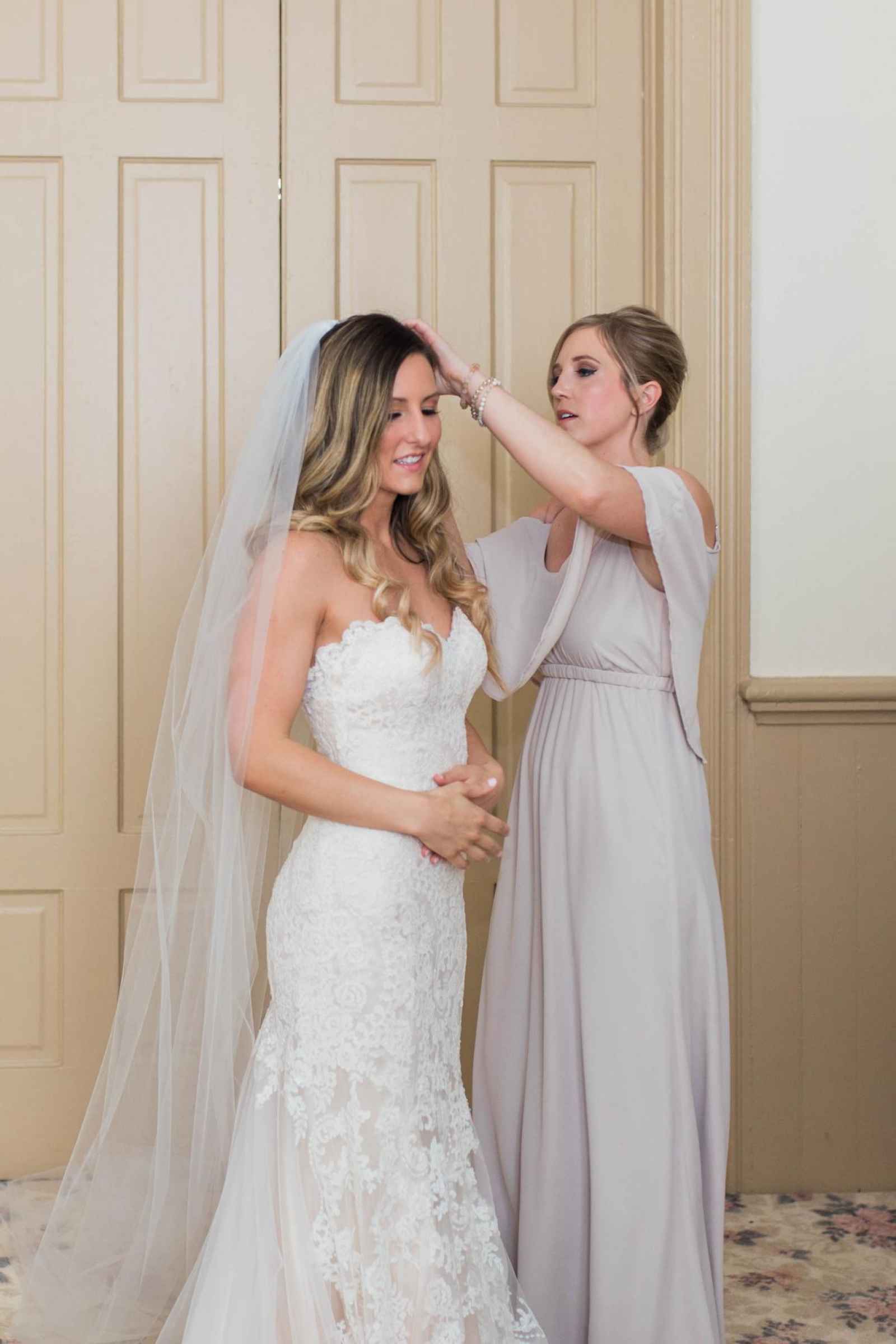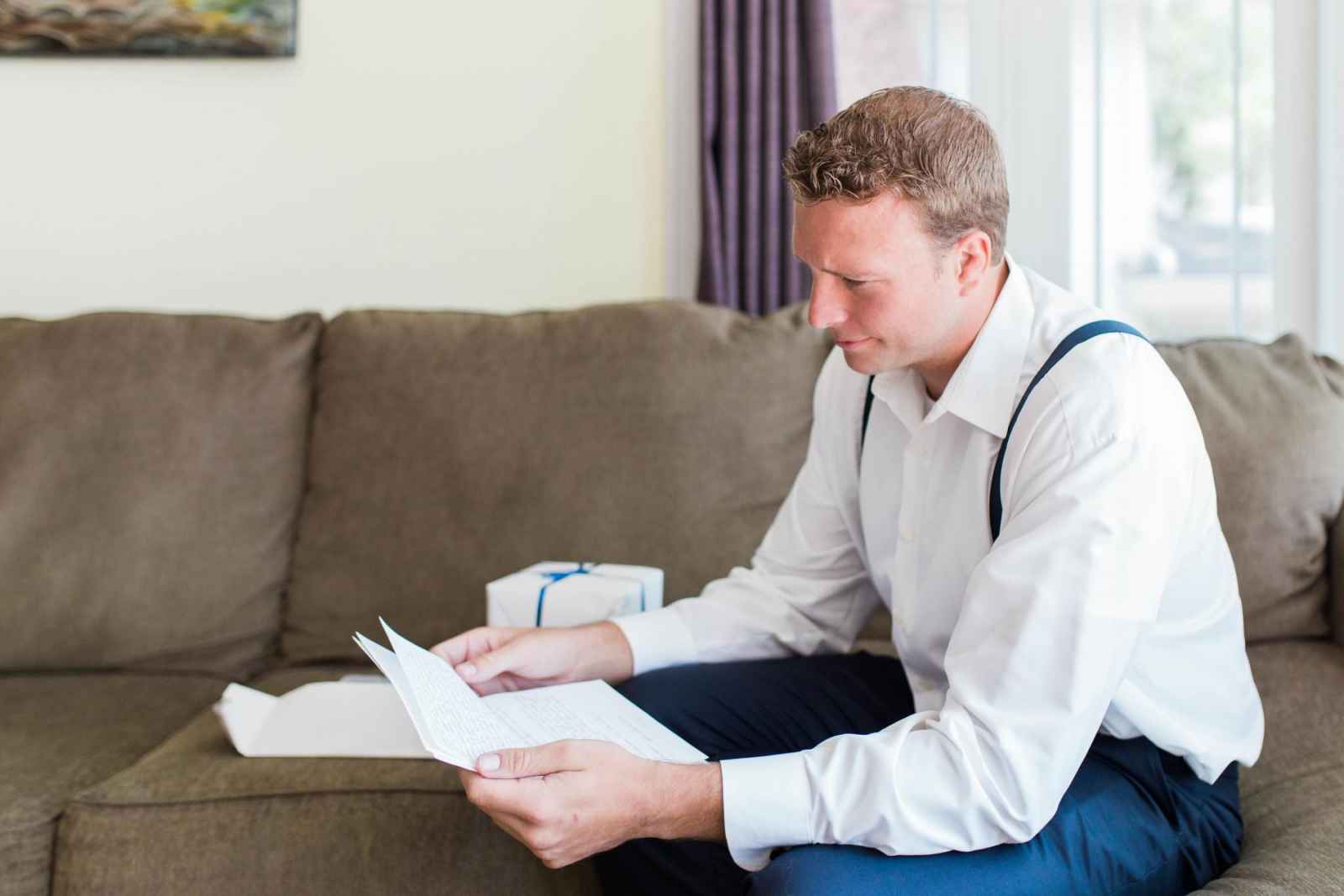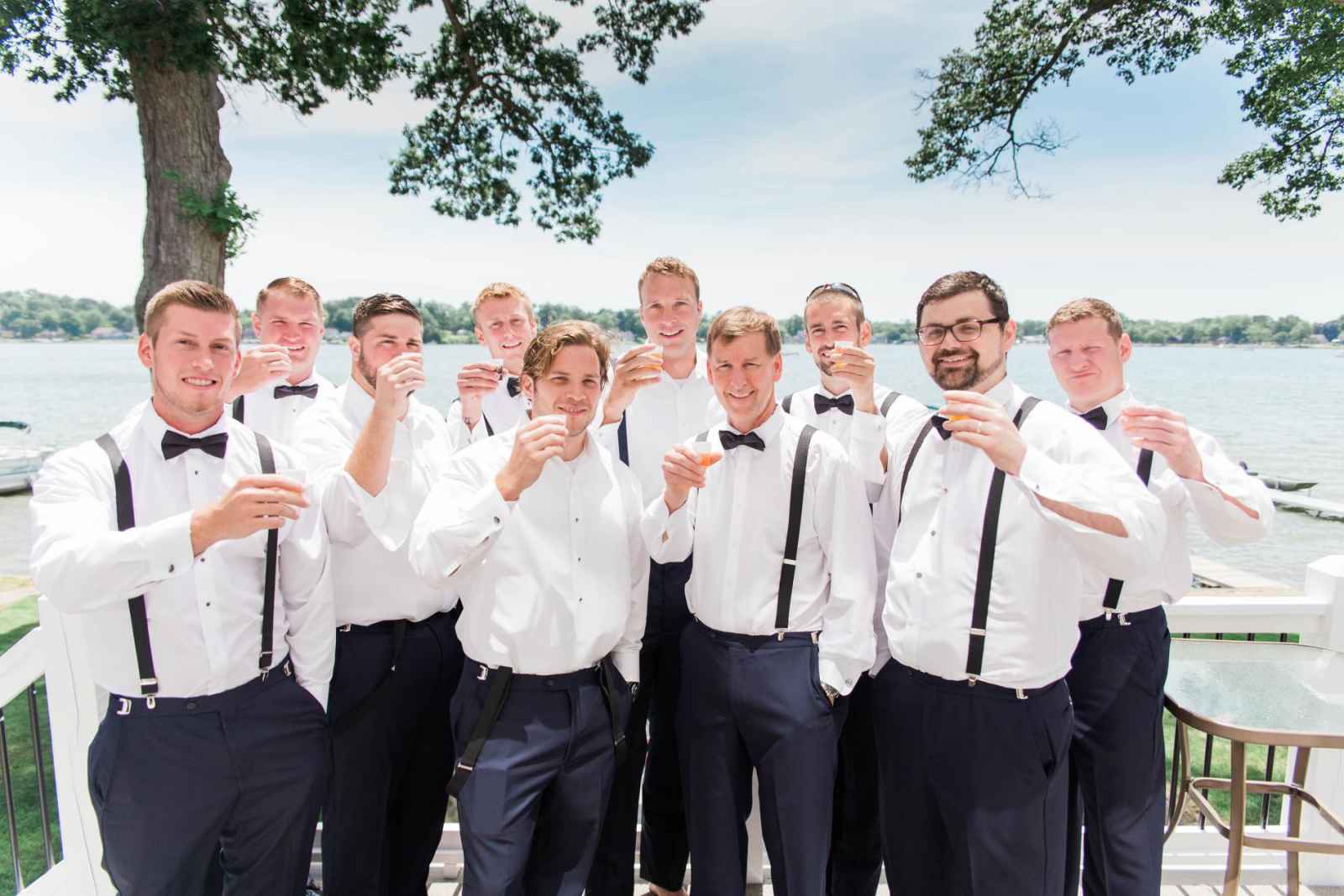 The couple picked a date not too long after getting engaged, and since it was a year and a half away, they felt they really got to enjoy all the planning and the special time in their lives. After looking at both South Bay and venues in Sarah's home state of Michigan, the two decided Michigan was the place for their nuptials.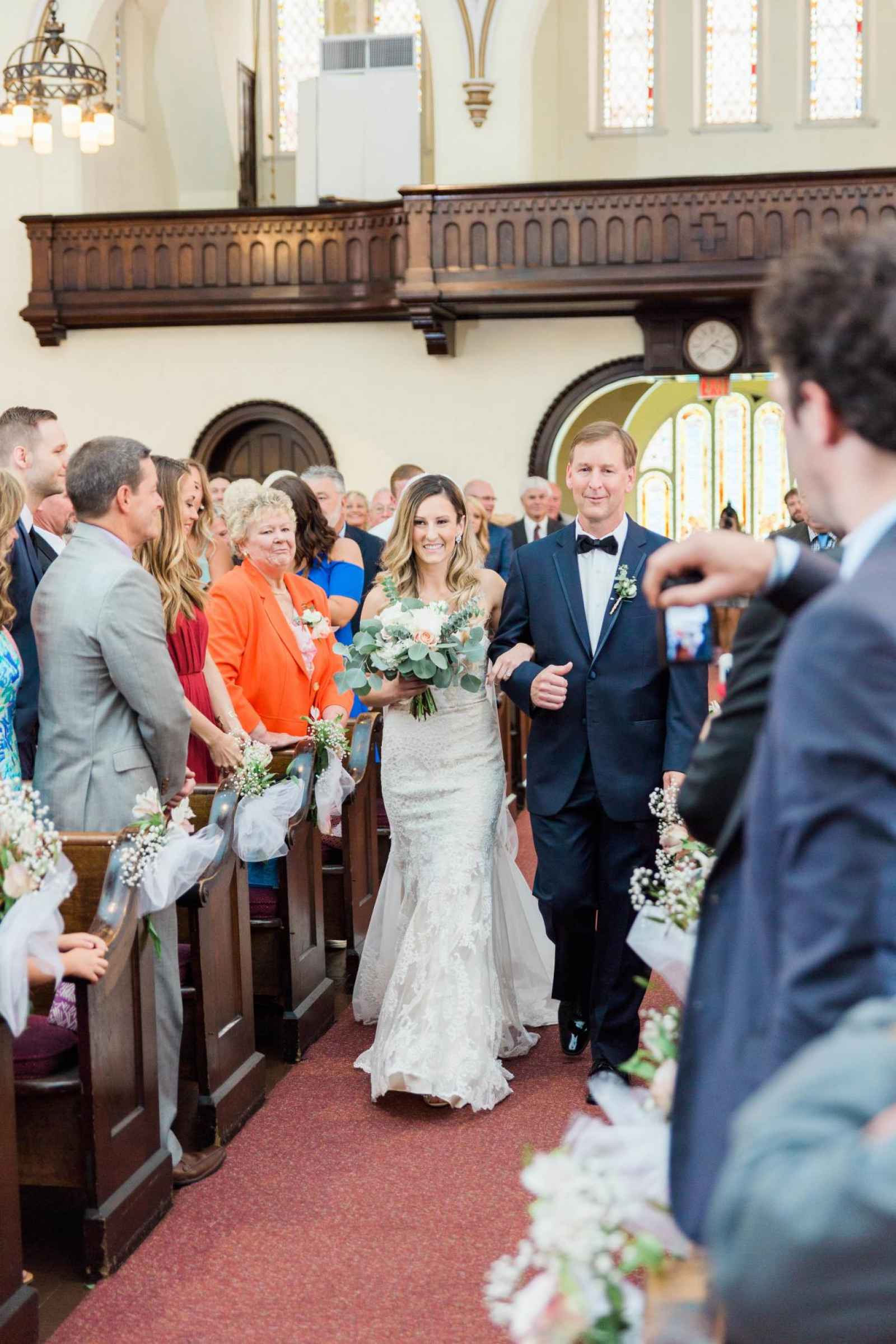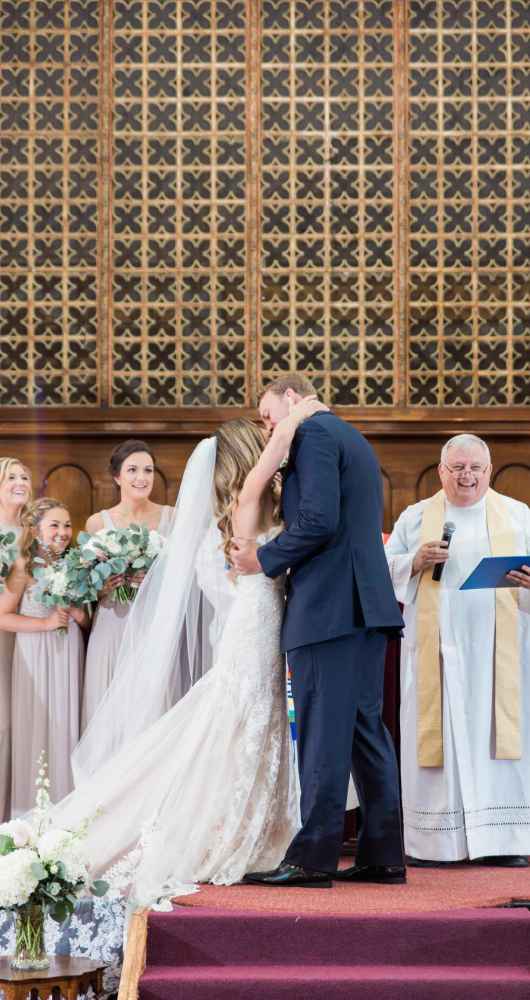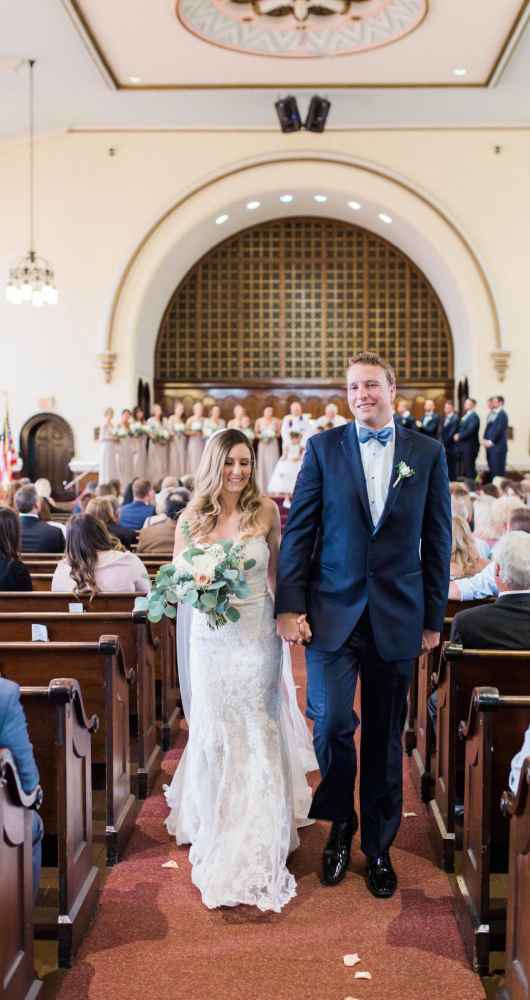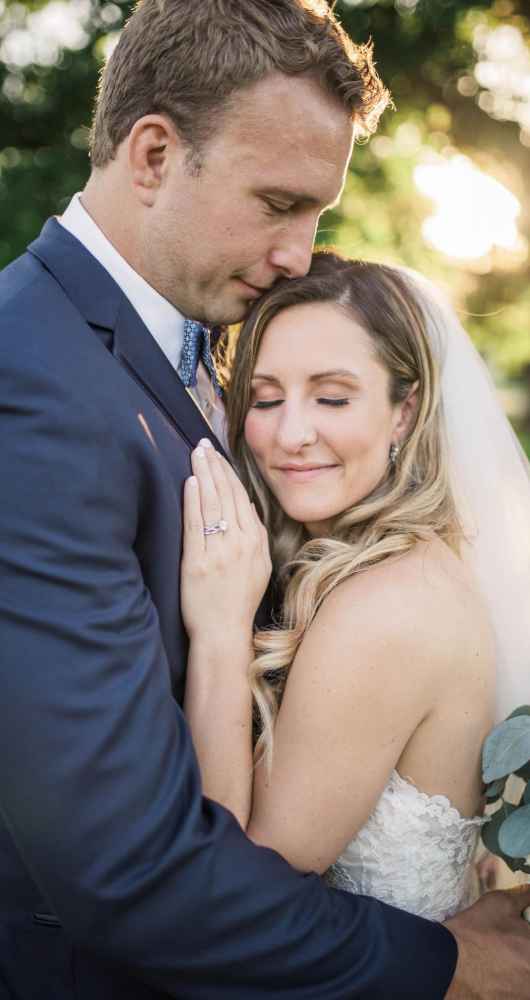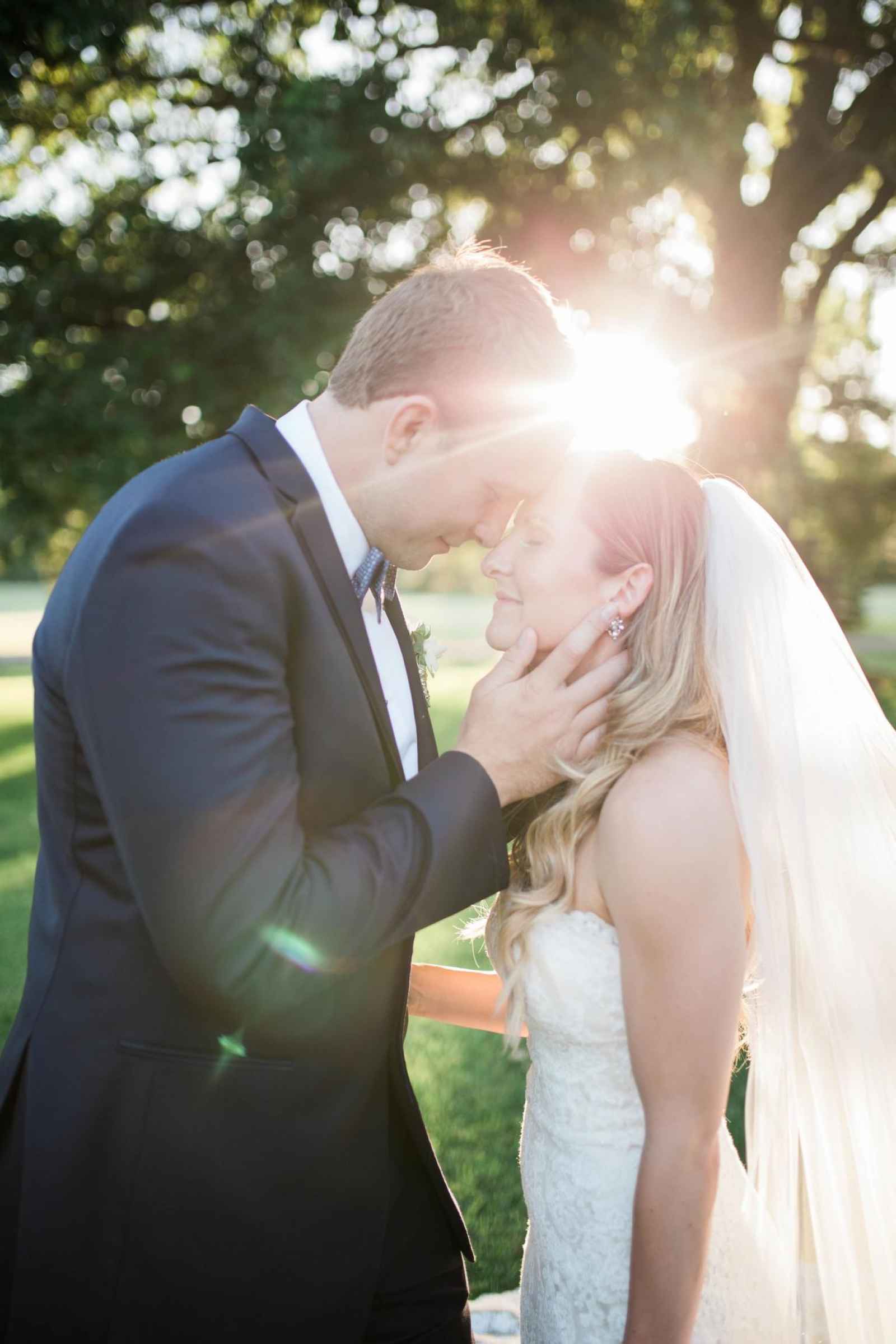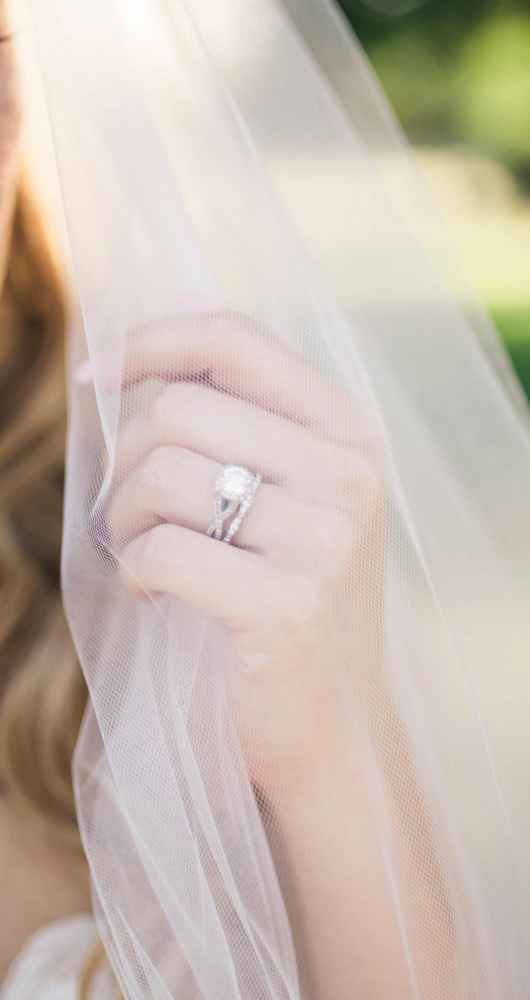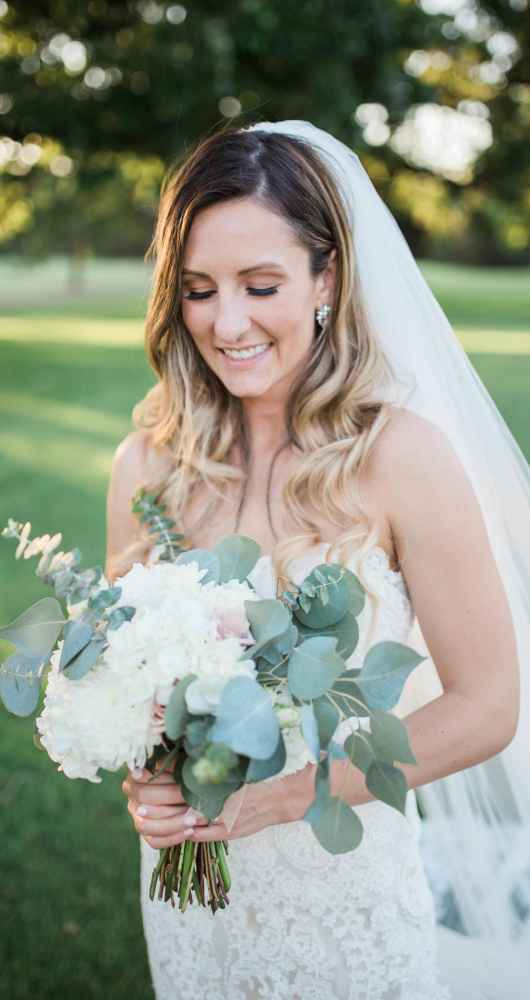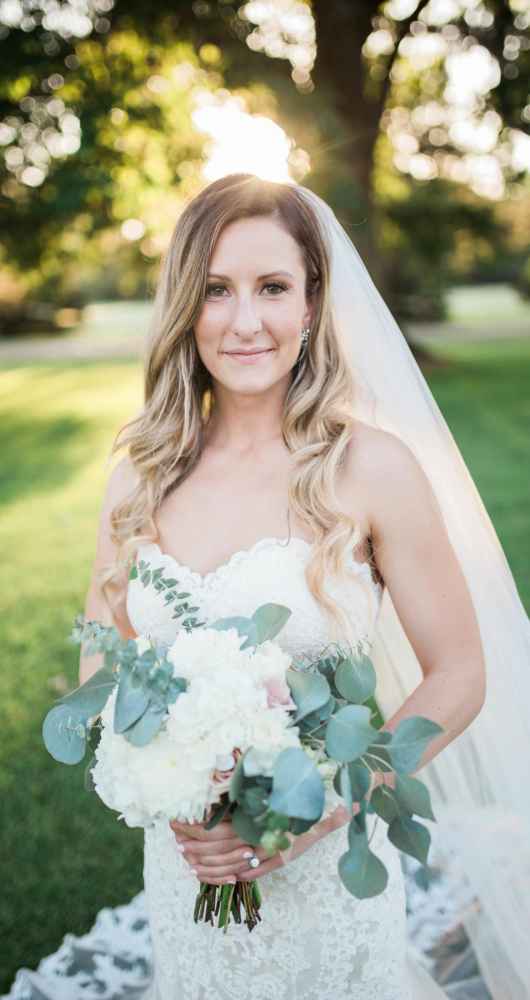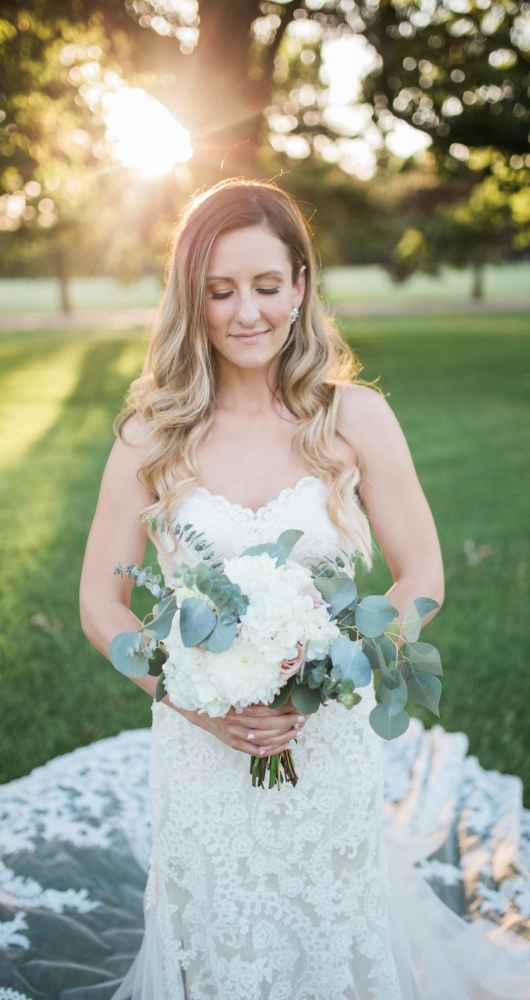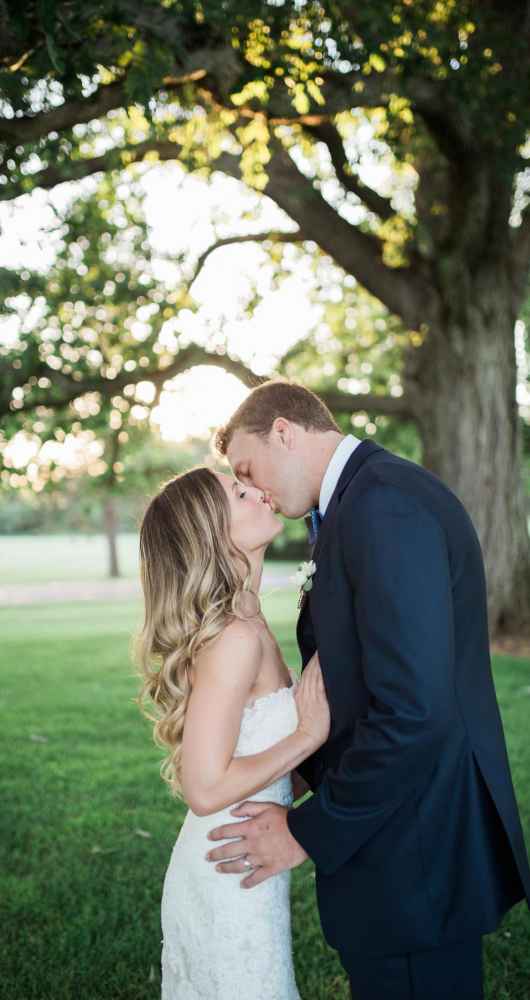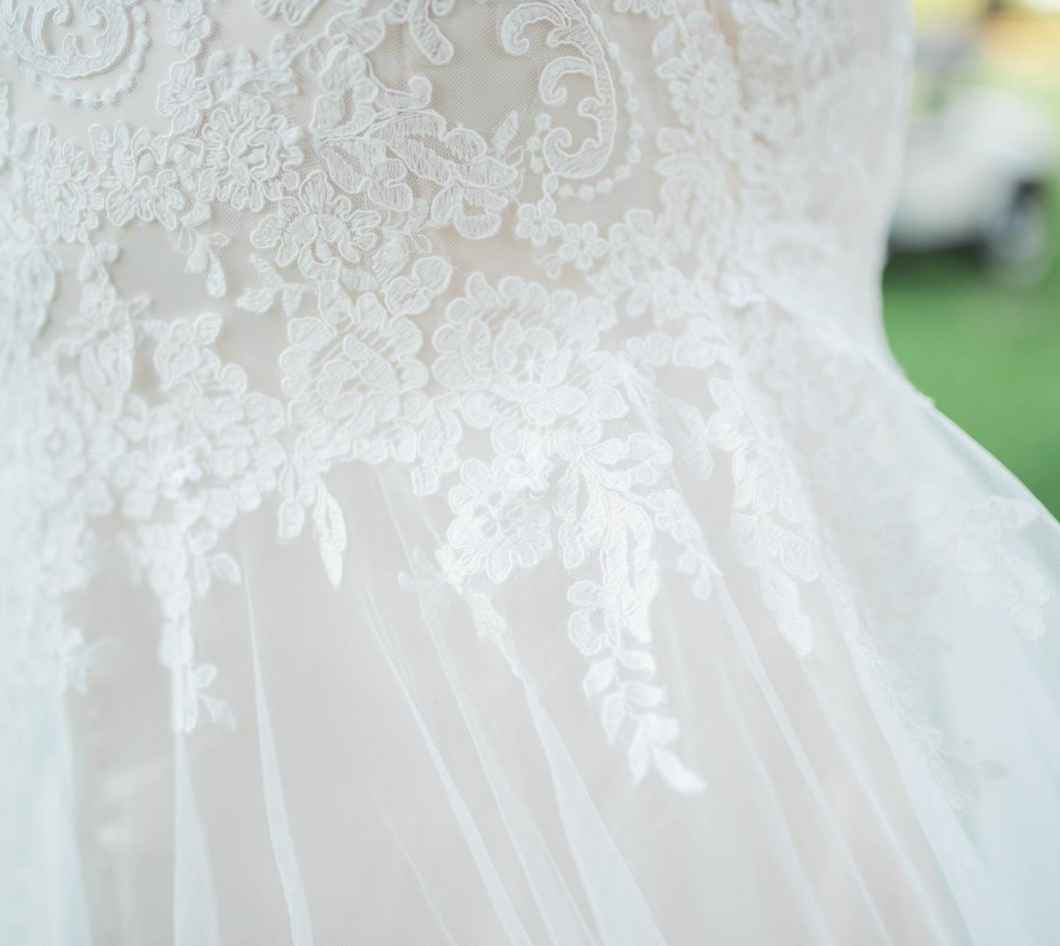 "I had an idea of the 'vibe' that I wanted and always knew I wanted a big wedding," Sarah explains. "I am one of those girls that has waited my whole life for my wedding day, but to be honest, I didn't have it all planned out. I knew I wanted a somewhat classic style wedding with some unique, creative twists and that's about it."
To help, Sarah enlisted the help of Instagram and followed wedding planners, florists, fashion blogs, photographers, and wedding accounts to get all of her ideas together. Then, with the help of her mom and some great vendor recommendations and her good organizational skills, she began to shape the Michigan wedding of her dreams all the way from California.
Desiring a clean, classic feel with a boho twist, Sarah decided on an overall palette of neutrals such as whites and light blush.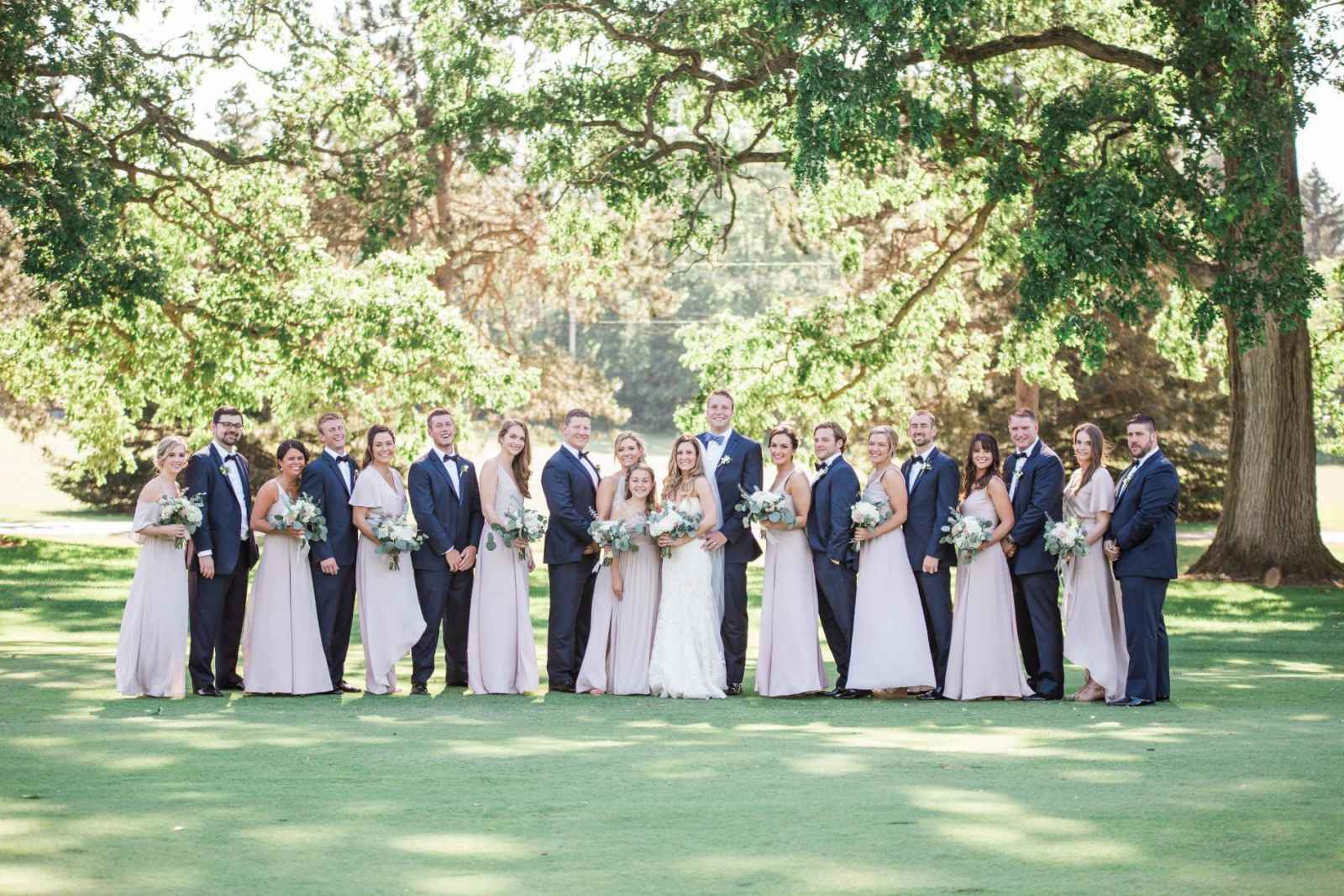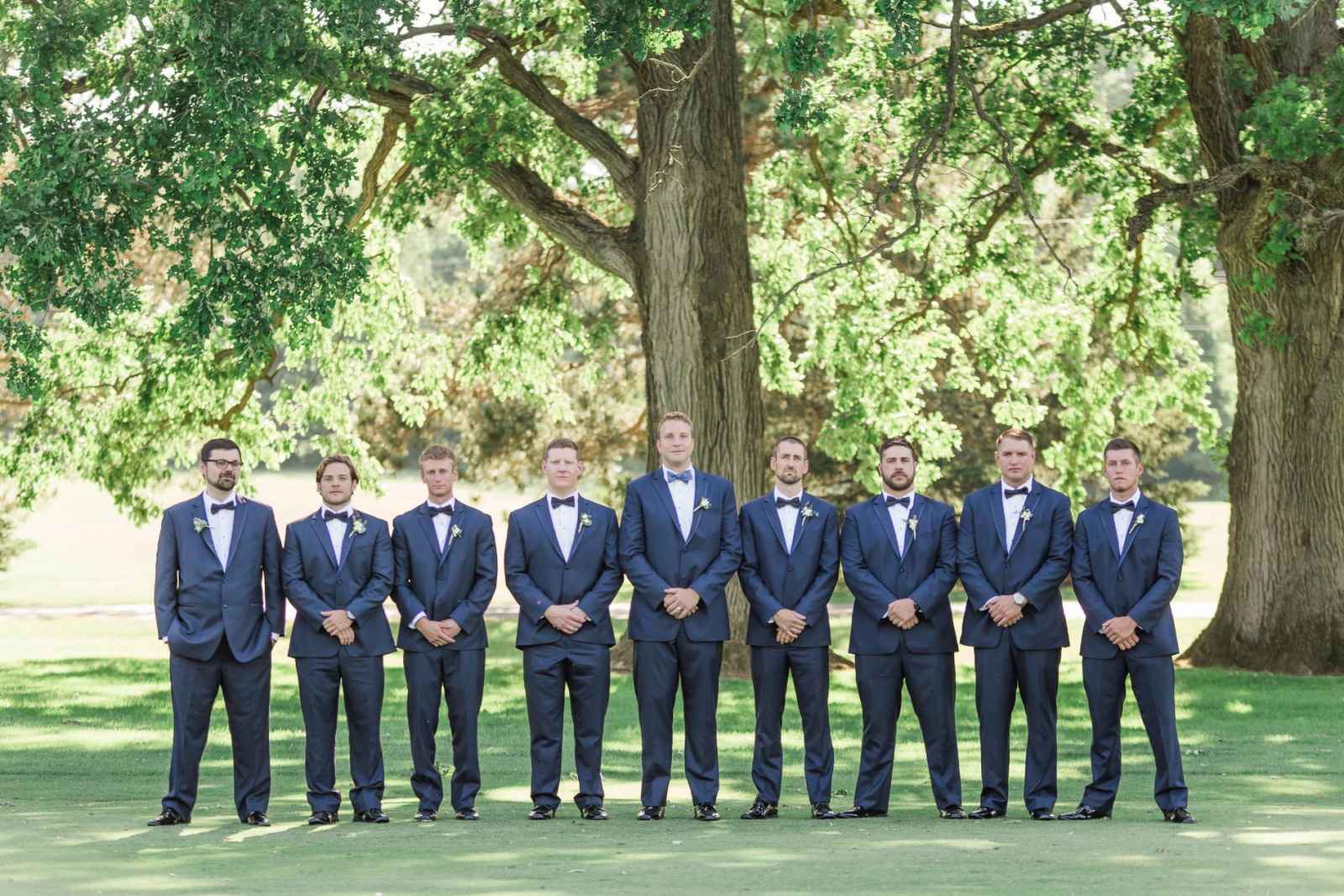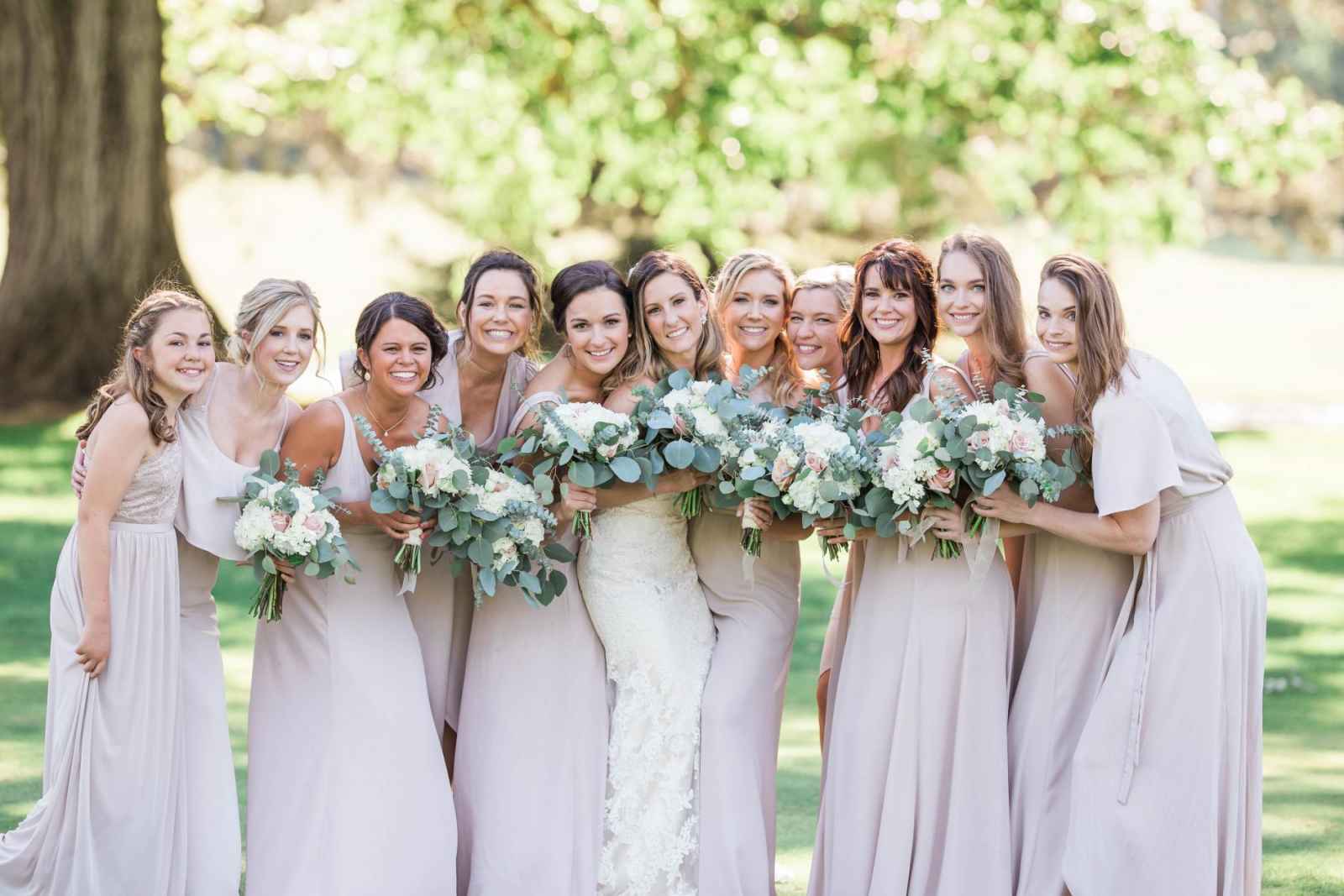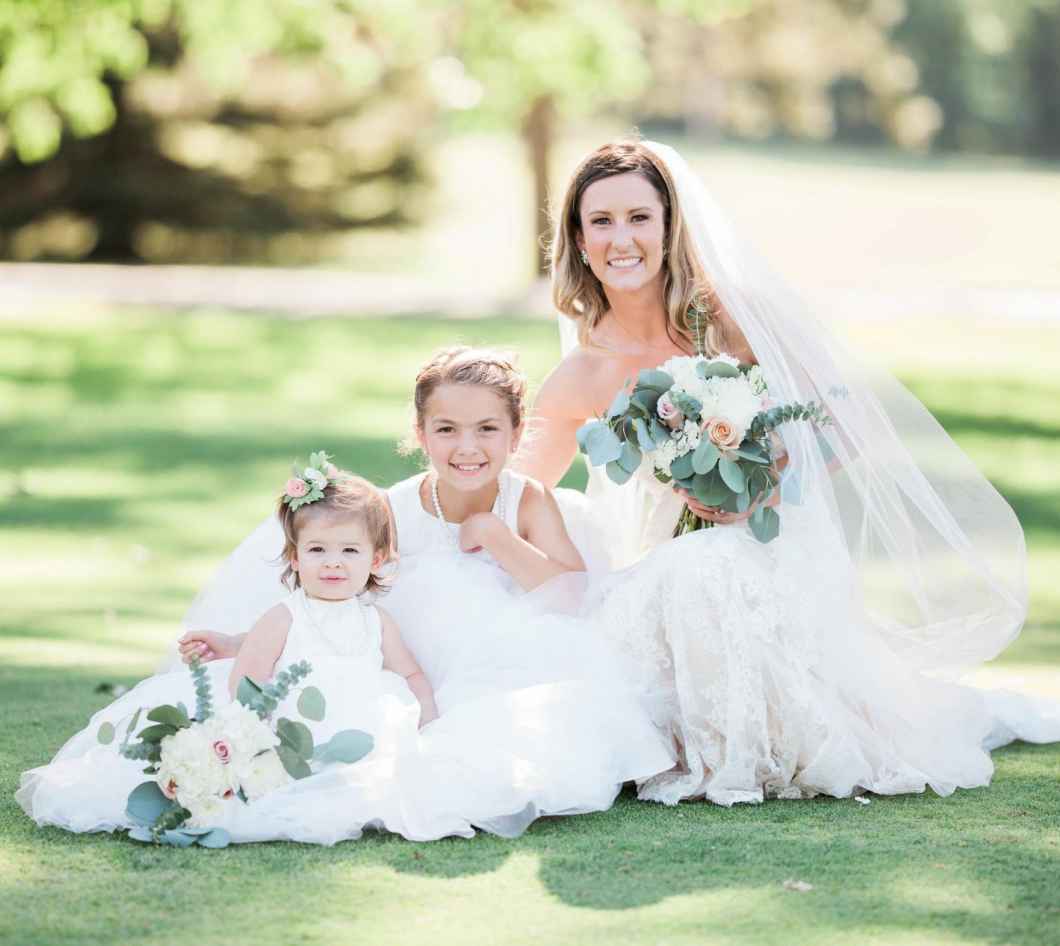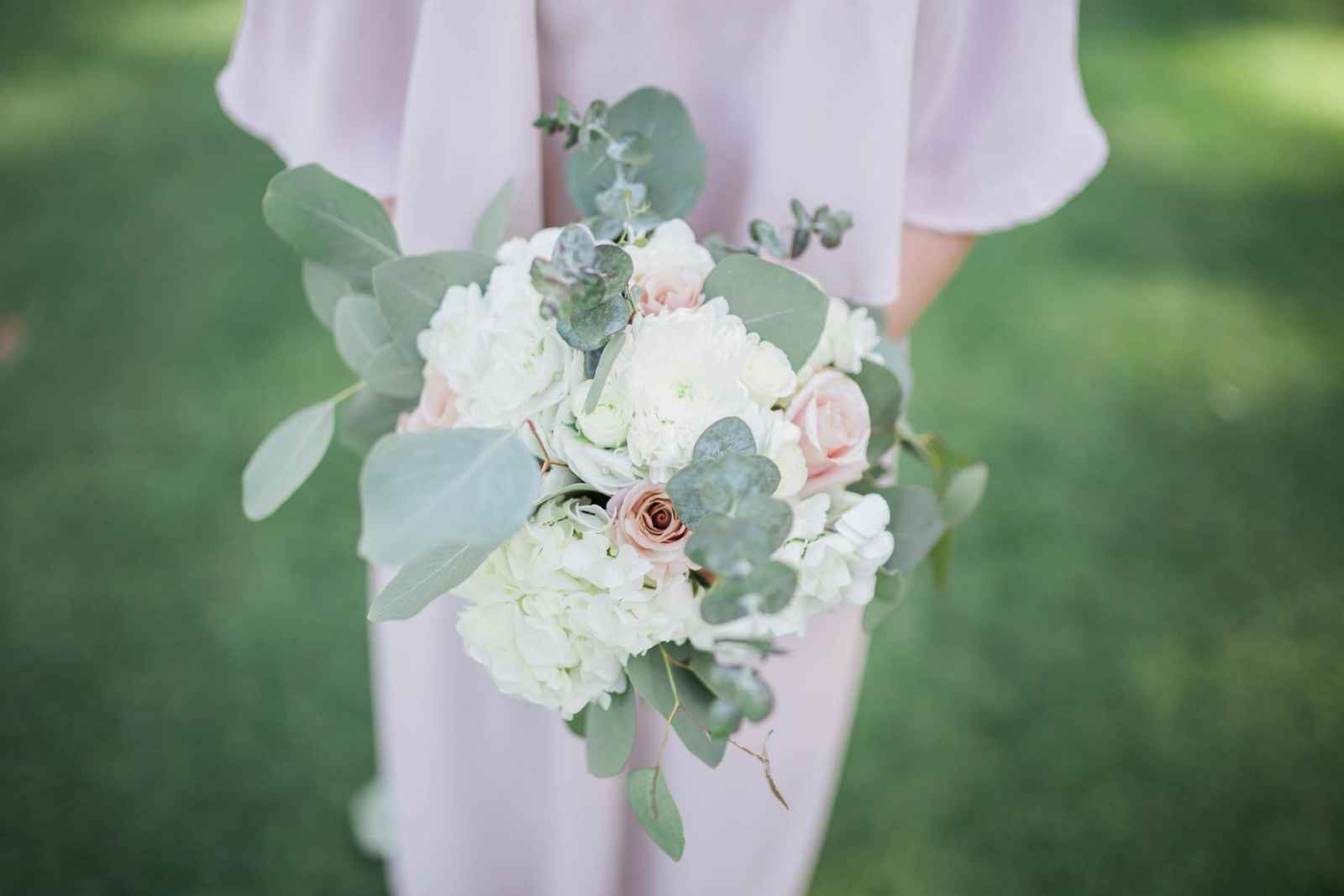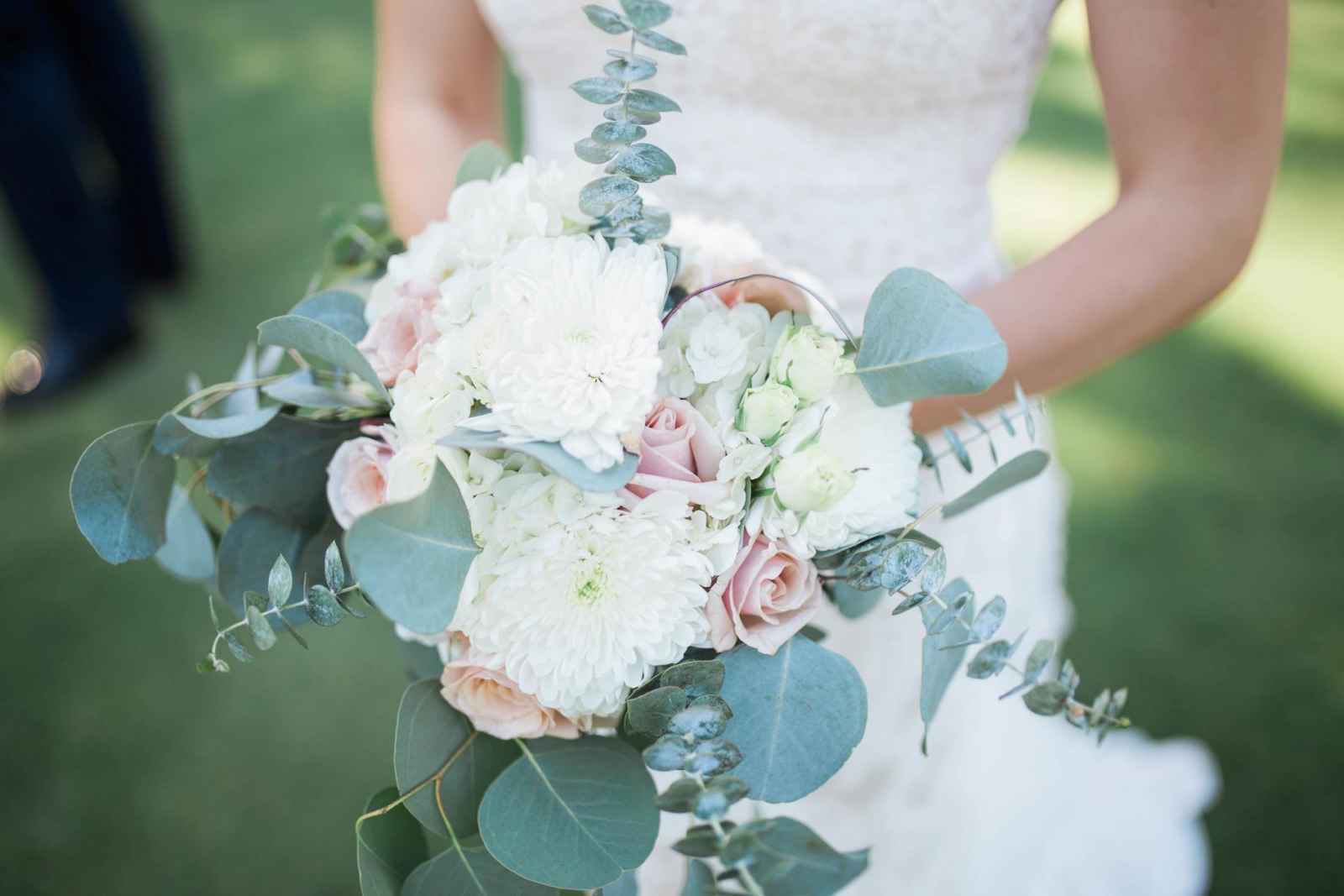 The ceremony location and venue selections also proved to be easy for the couple. Sarah knew her family church—a church where her grandfather had been a pastor for 29 years was just the place she dreamed of walking down the aisle. She also was in love with the greenery, layout, large space, great coordination and accommodations offered by the Country Club of Jackson. Sarah says, "The country club is a beautiful venue with almost everything included from the tables to the linens to the catering. There are several large windows throughout the venue looking out onto the golf course and beautiful greenery—it gave a good taste of Michigan!"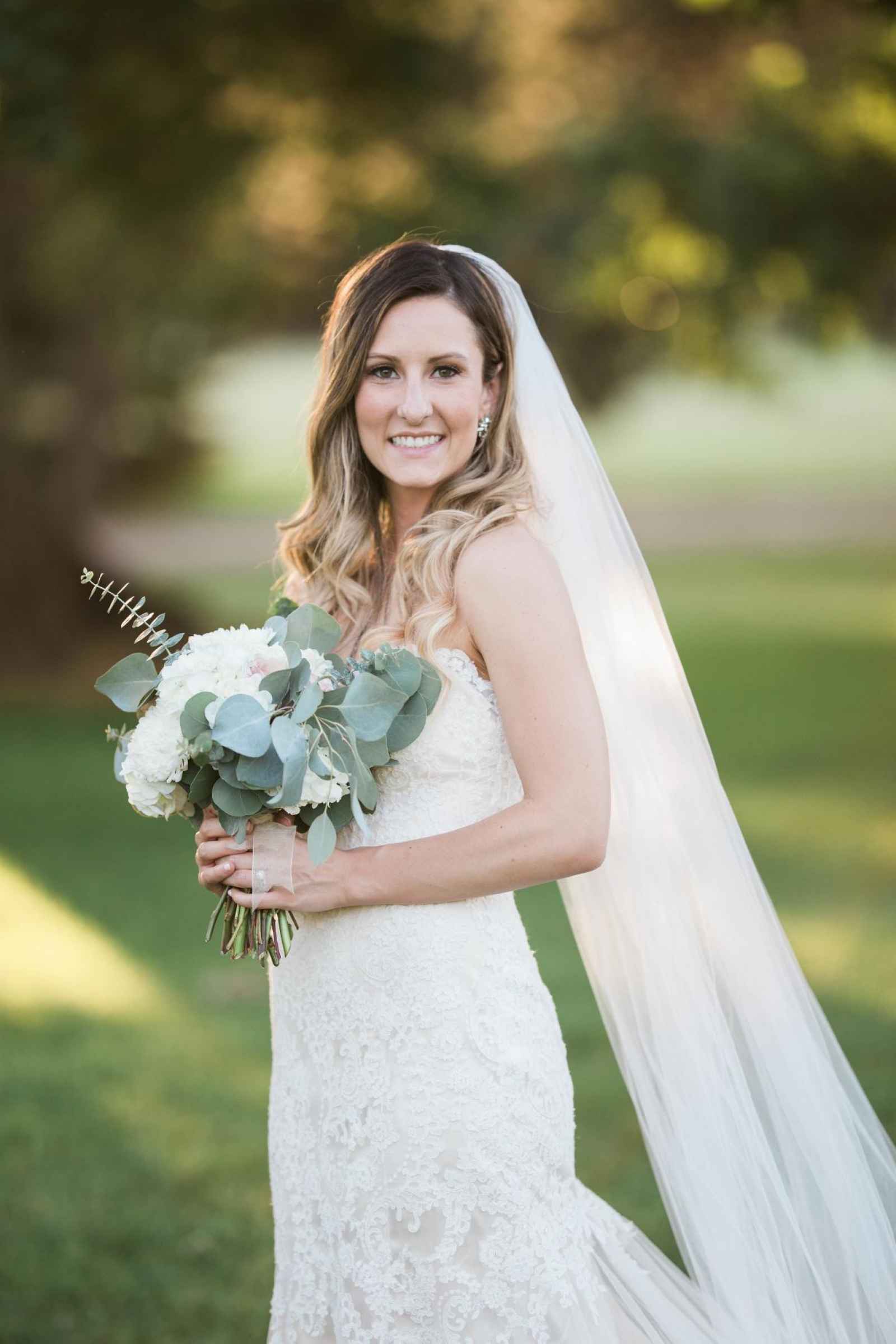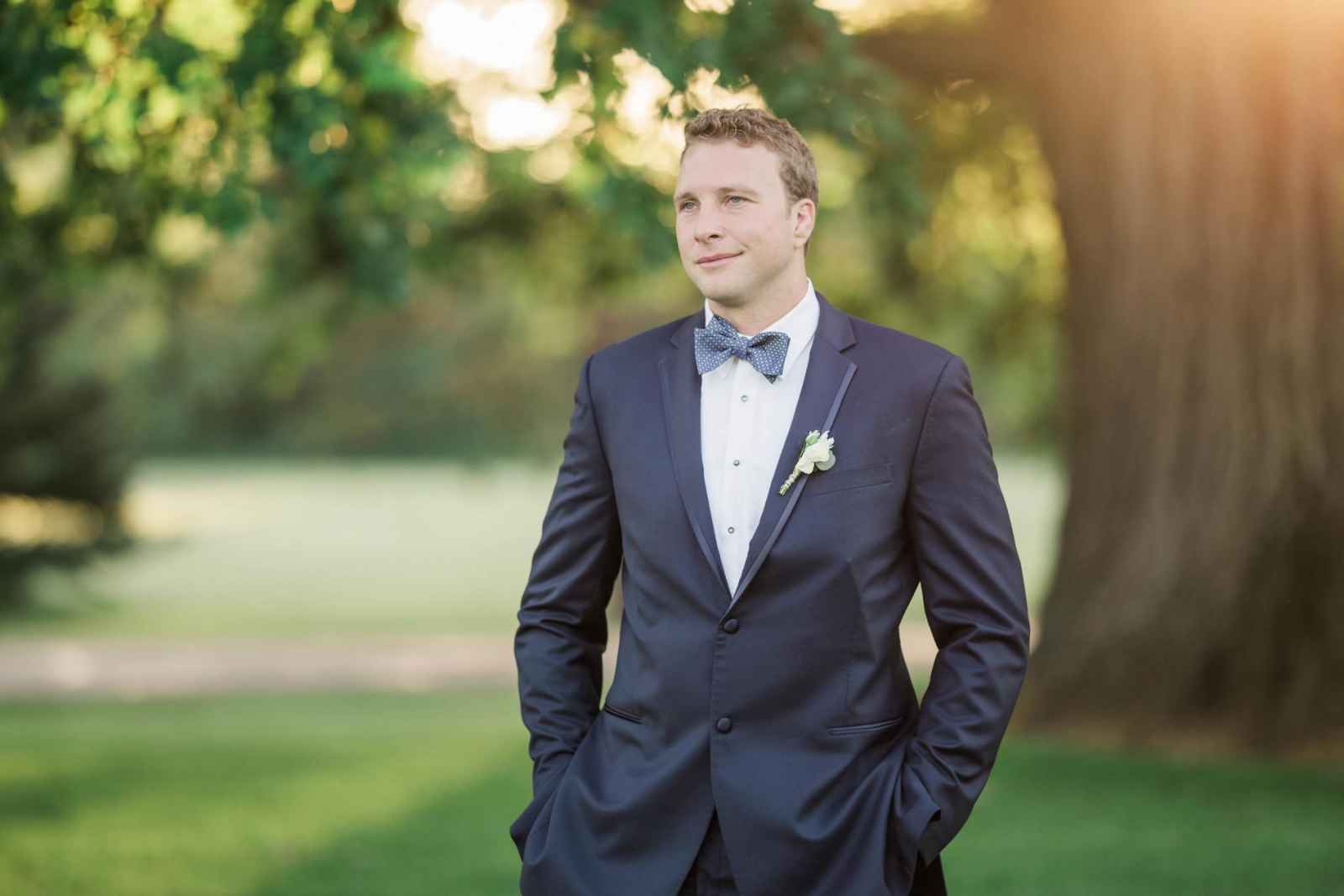 As a self-proclaimed indecisive fashion guru, Sarah was thrilled to easily find her dream dress at her very first appointment. "My dress is from BHLDN and designed by Eddy K.," says Sarah. "We went to the Beverly Hills location which is a gorgeous store! I made four different bridal shop appointments across Southern California but BHLDN was our first stop. I knew I wanted a unique dress with a vintage touch and BHLDN was just the perfect place. My mom and Maid of Honor flew out from Michigan and went dress shopping while my dad and brother went out with Sam and the boys for drinks and football! I tried on five or so dresses at BHLDN and I believe the one I ended up buying was the second or third one I tried on."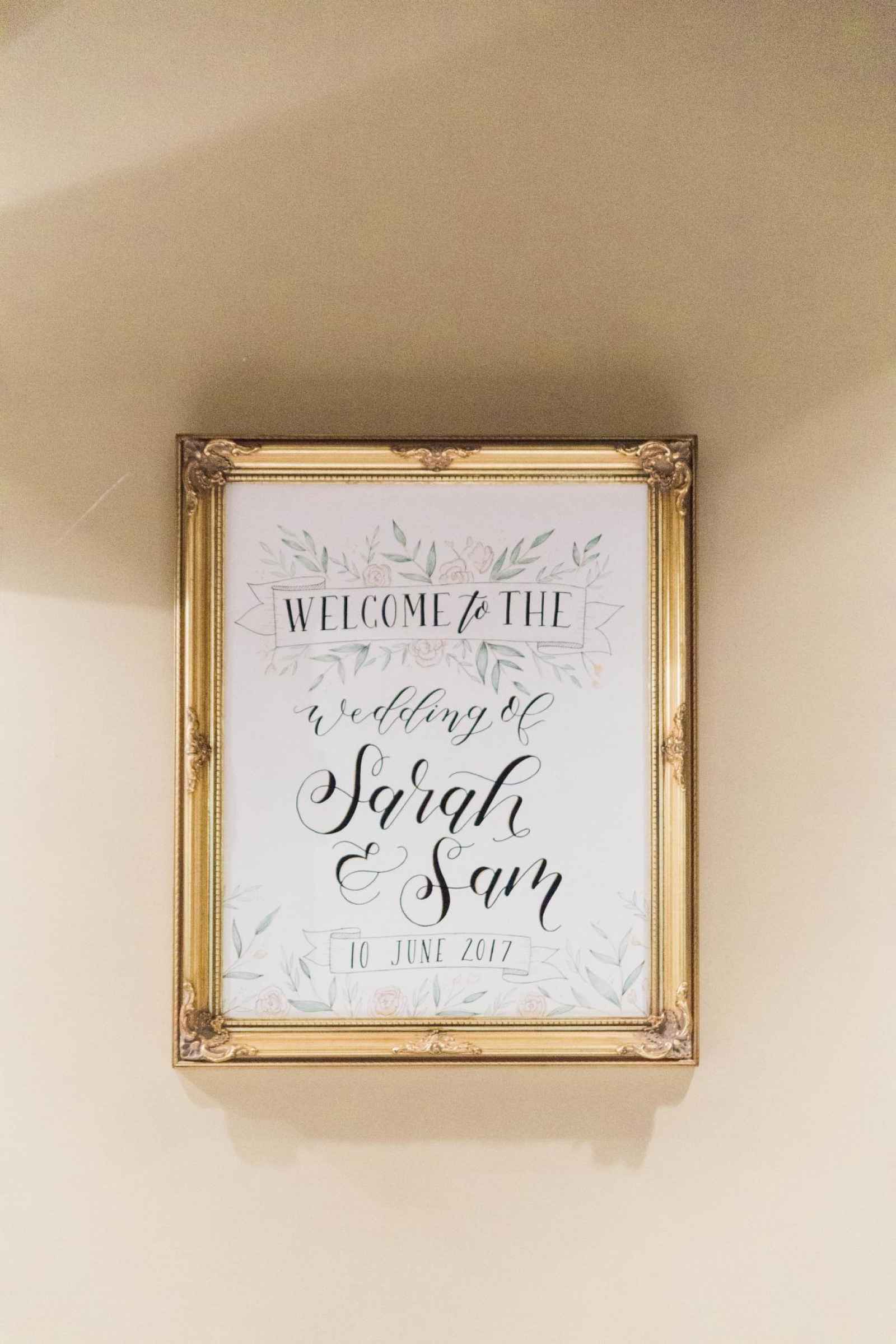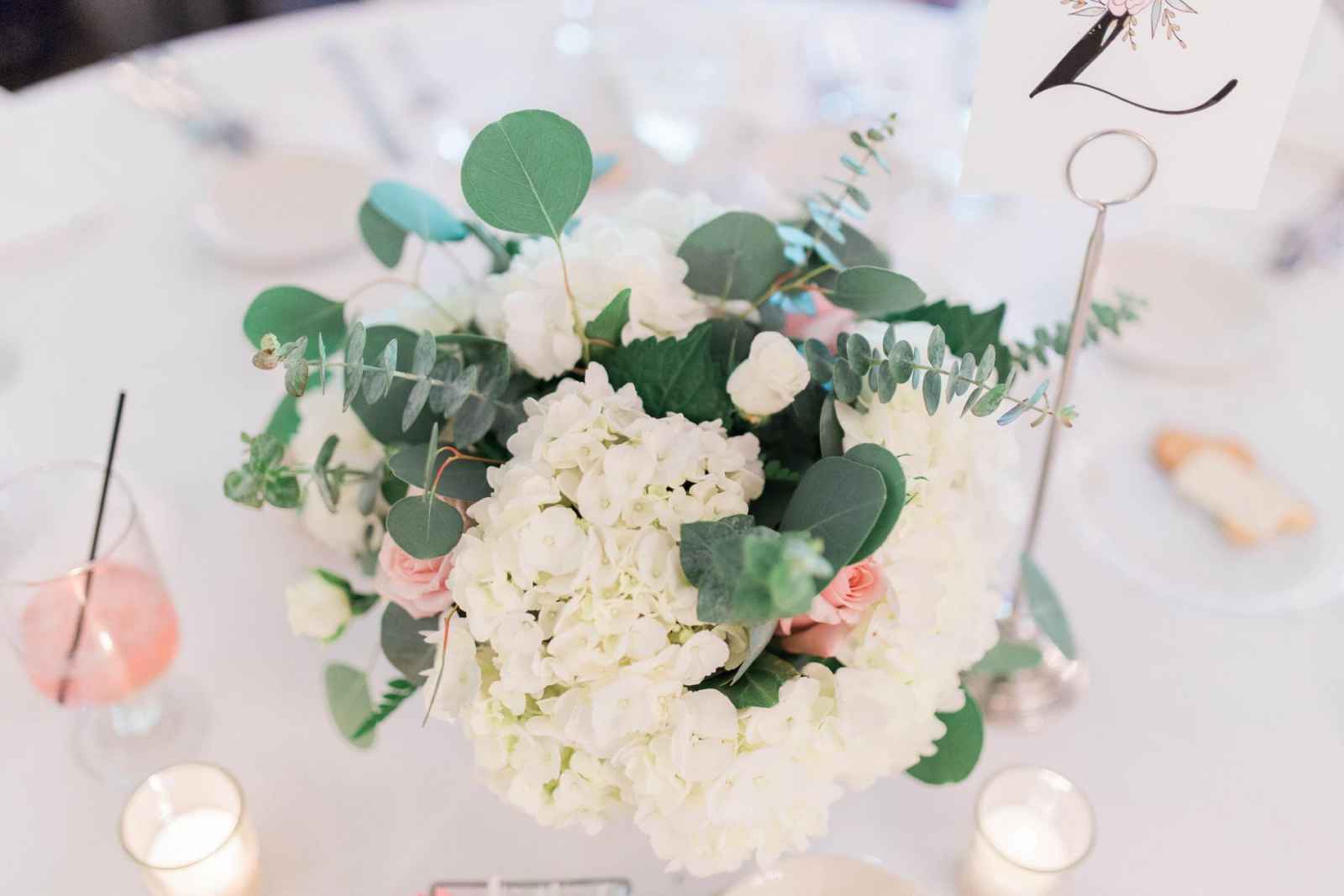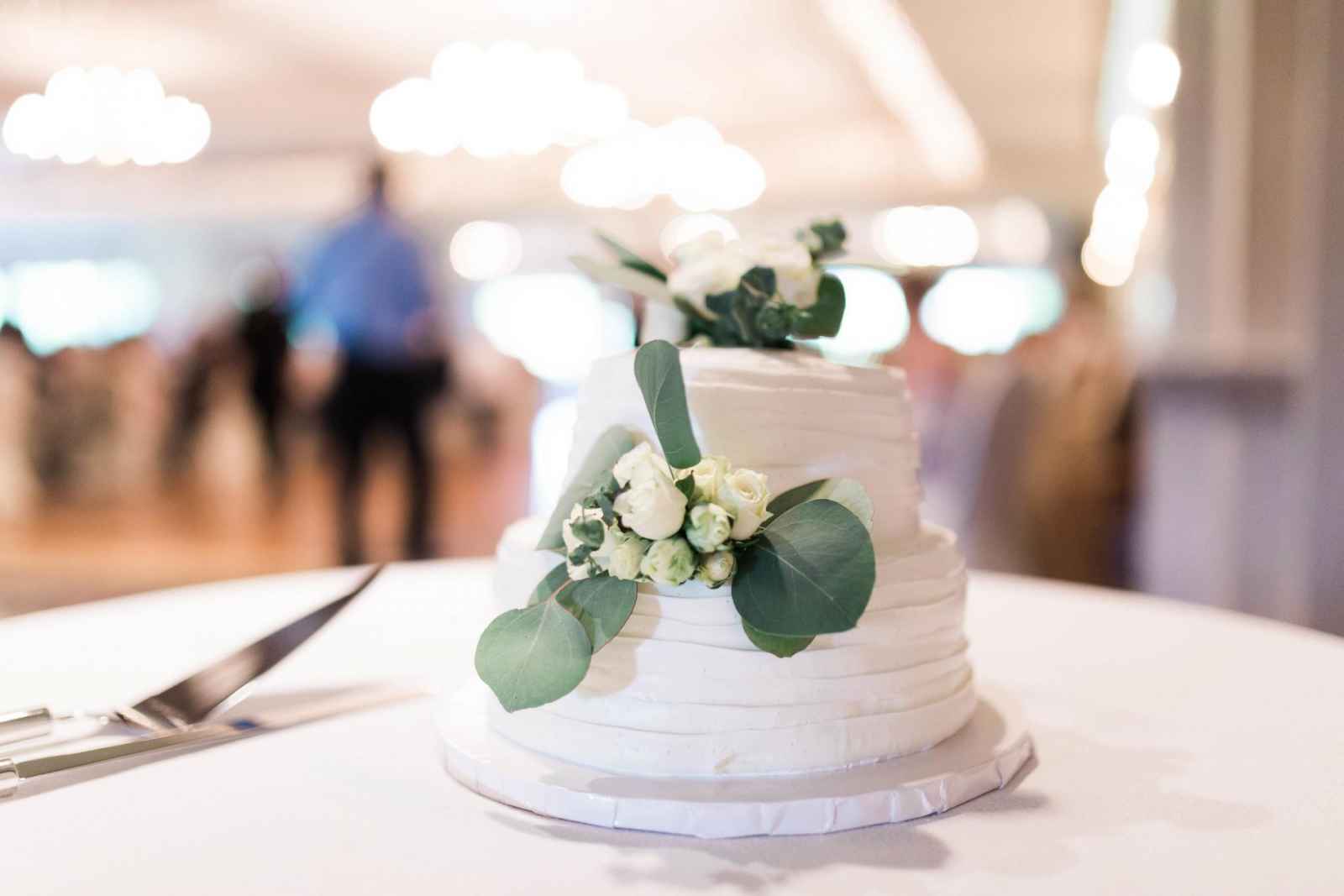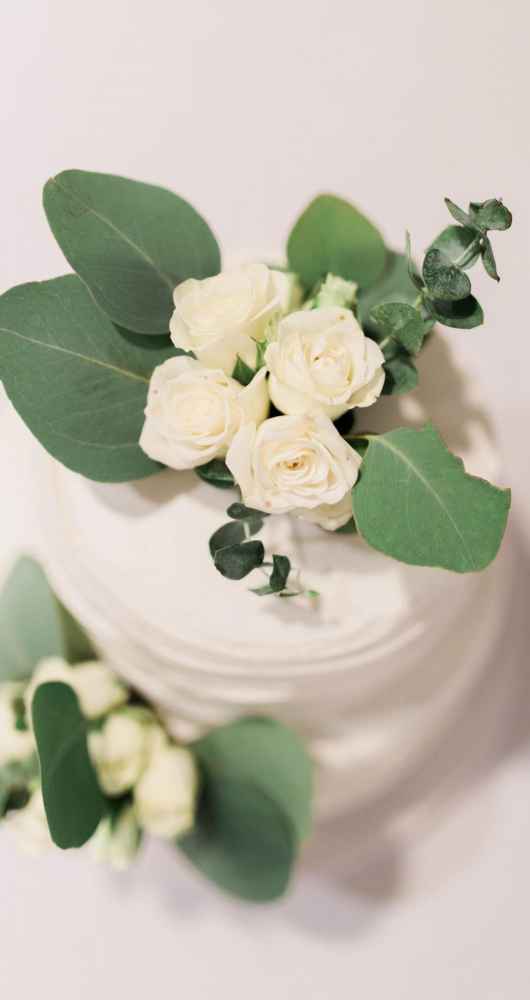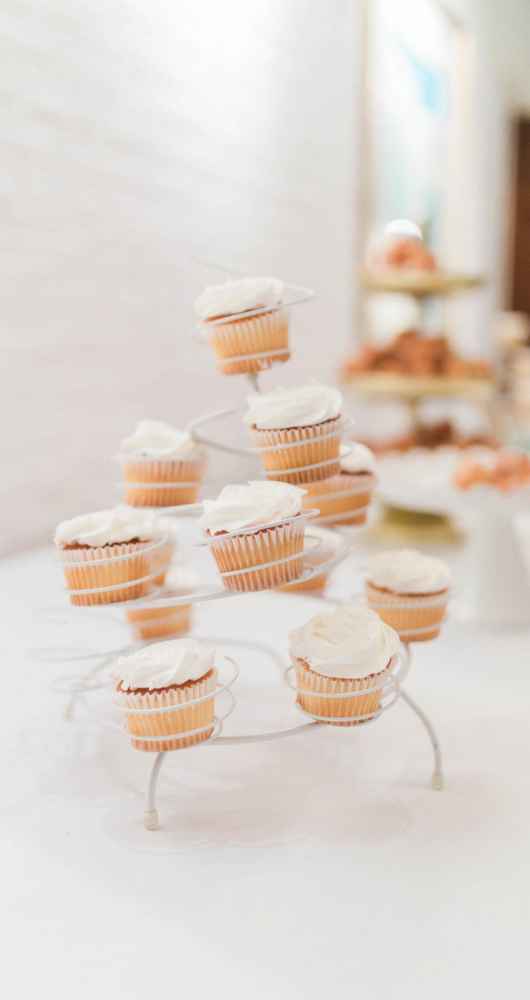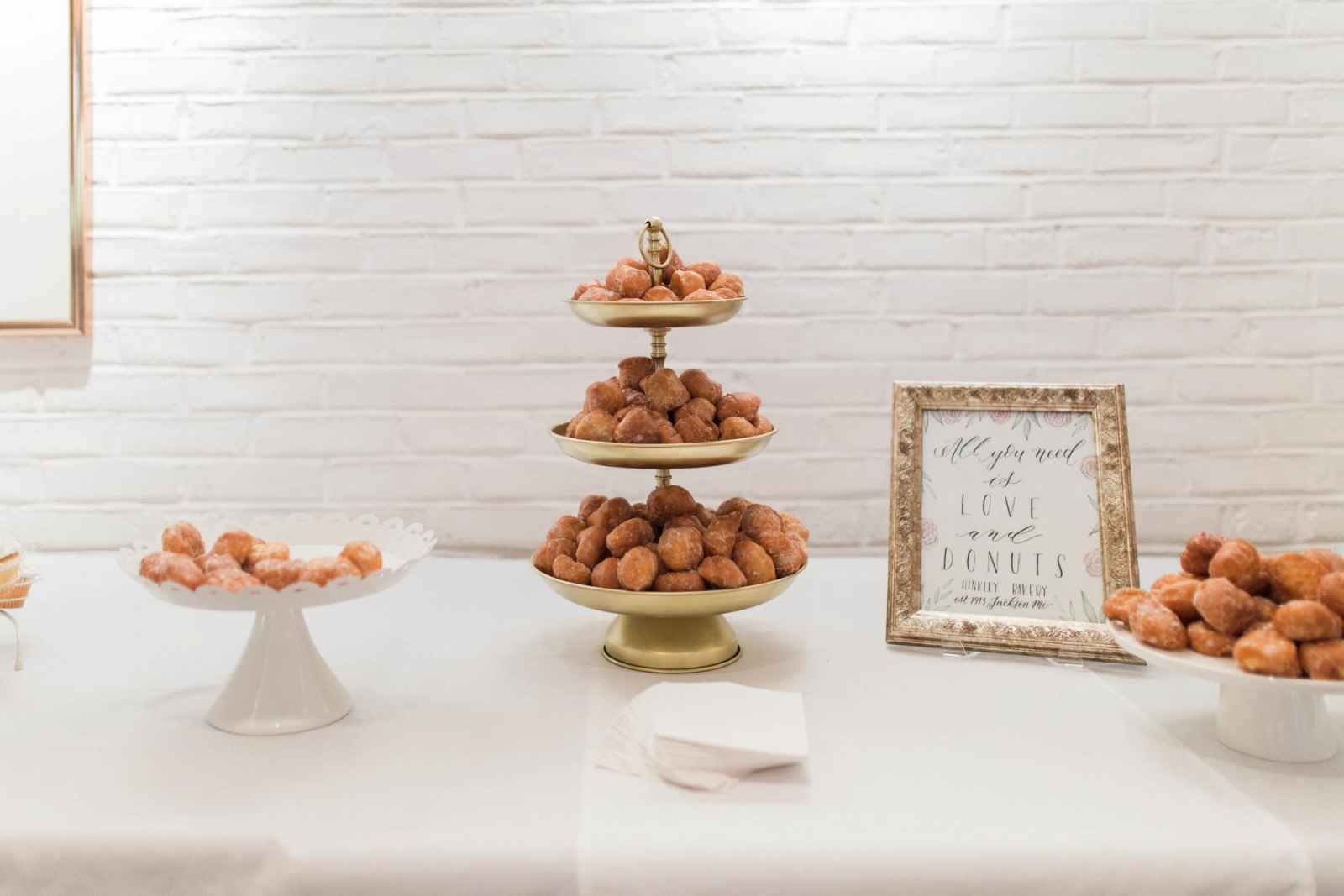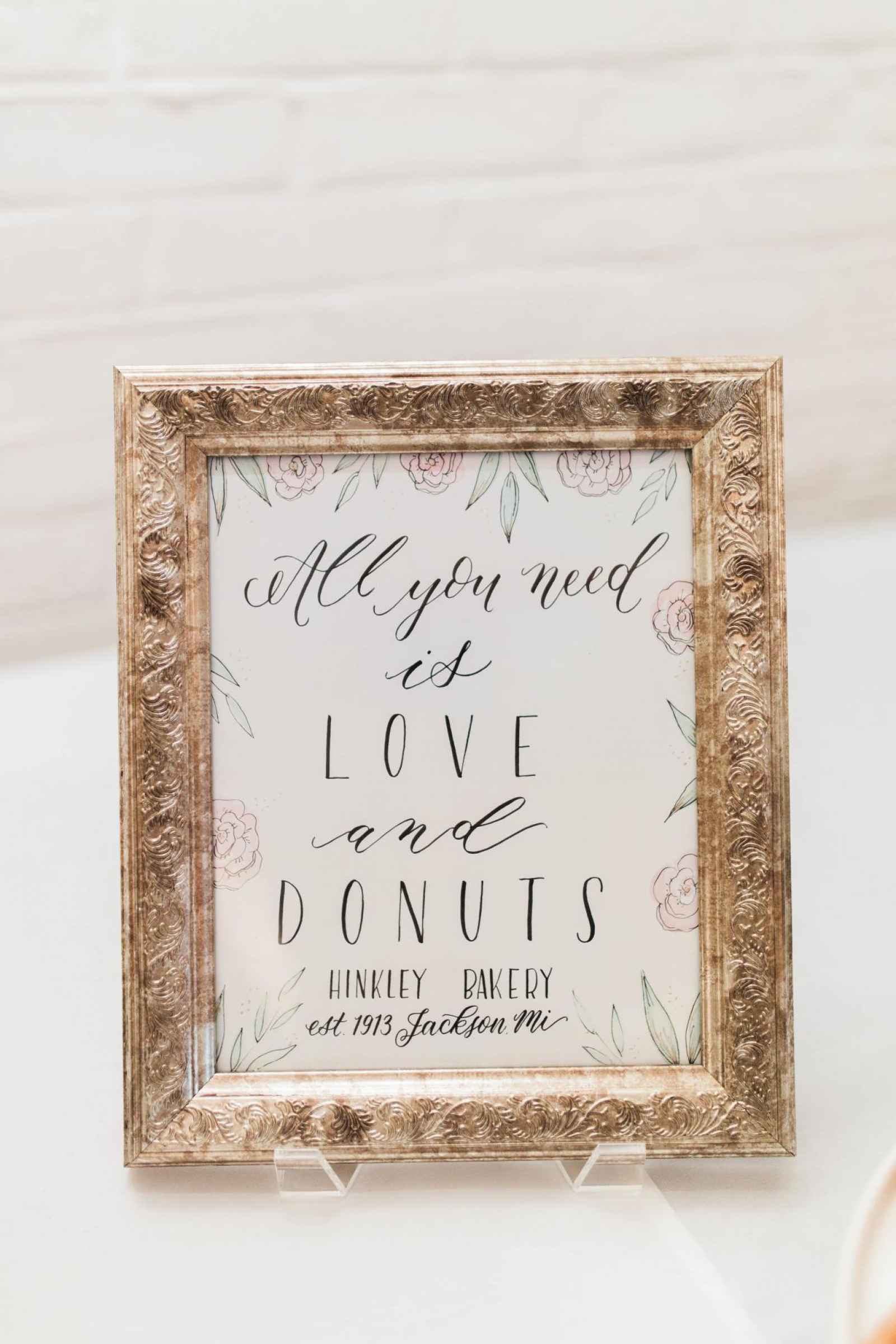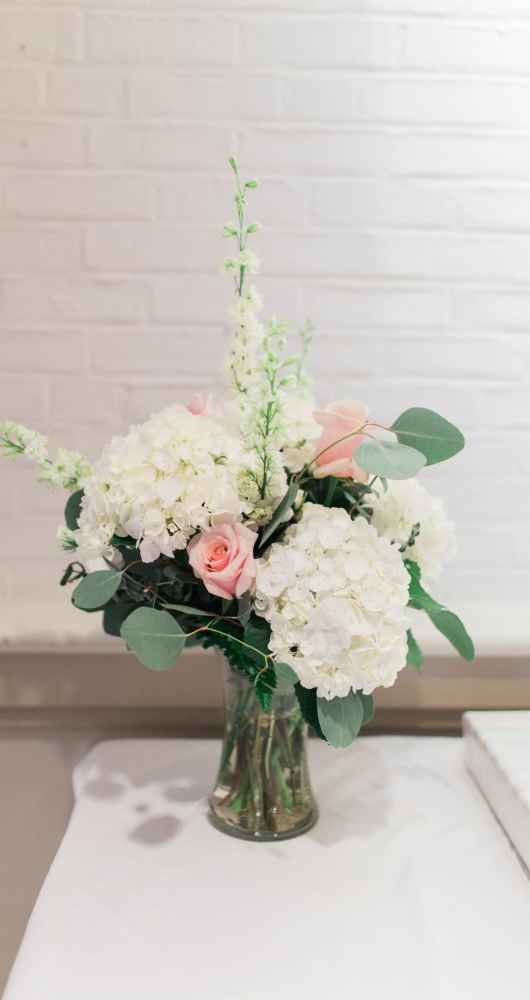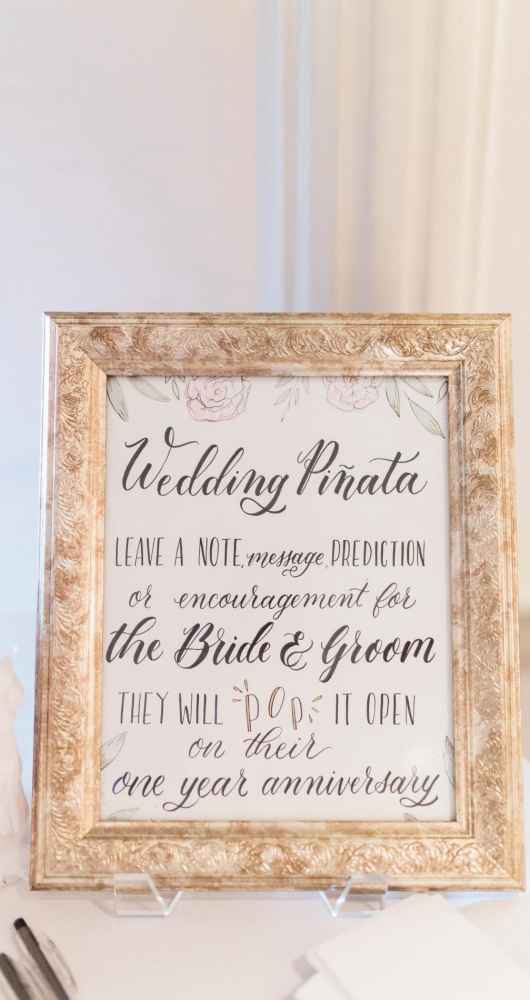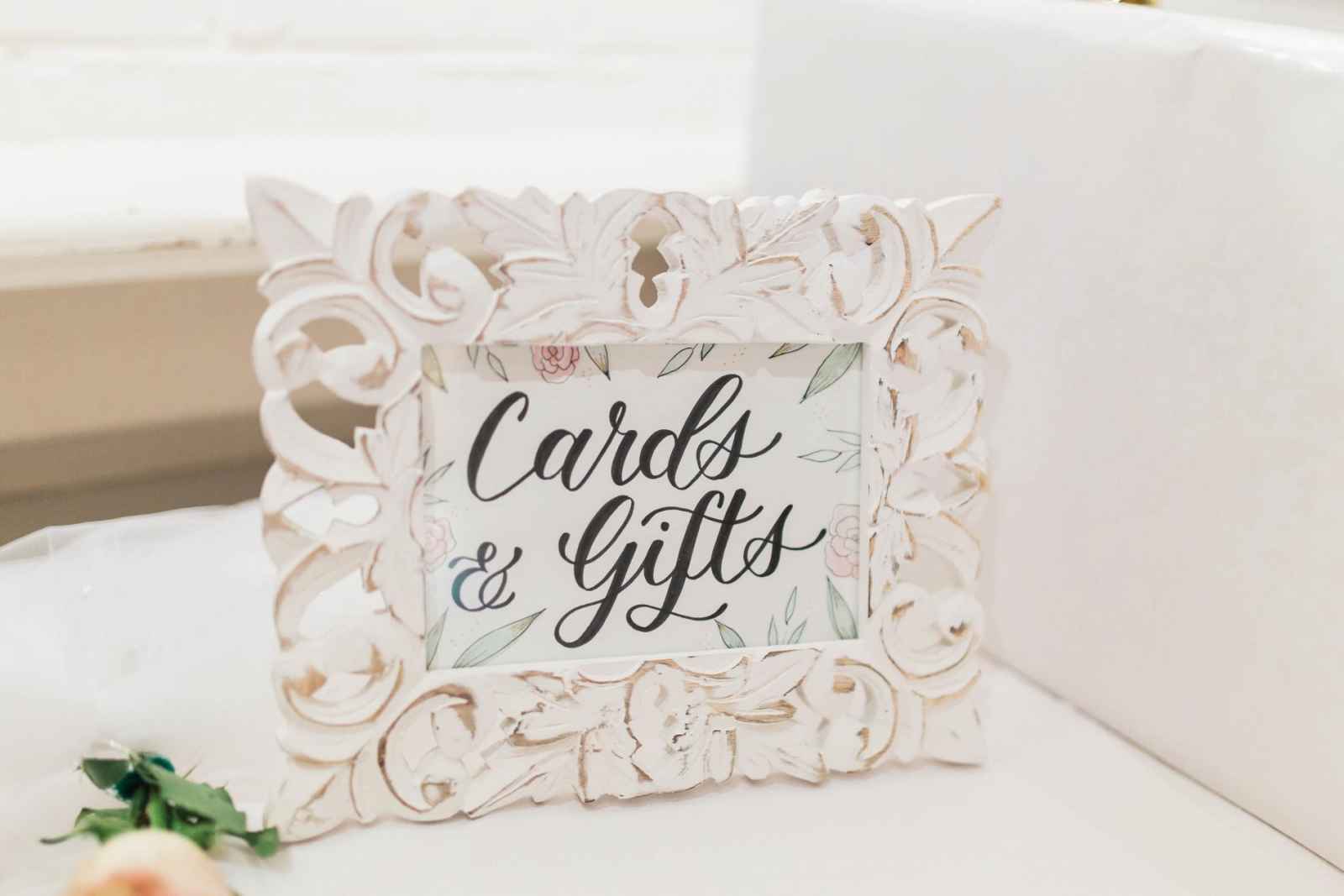 What made Sarah and Sam's wedding day most special to them were the people there. "We were so fortunate to have my entire, crazy Michigan family combined with Sam's family and friends from England and France and our California friends (who are family)," says Sarah. "I think we both realized that the chance of getting all of those same people in the same room again in the future would be very slim. In addition to everyone being there that day, each and every person blended so well. Sam's longtime friend from England was having drinks at the bar with his California rugby friend while my bridesmaid's dad was hanging out with Sam's cousin from Paris. We just could not have asked for more. I think the last piece that really filled my heart that night was the moment I realized I had the most handsome, patient, kind, loving, genuine husband in the entire world!"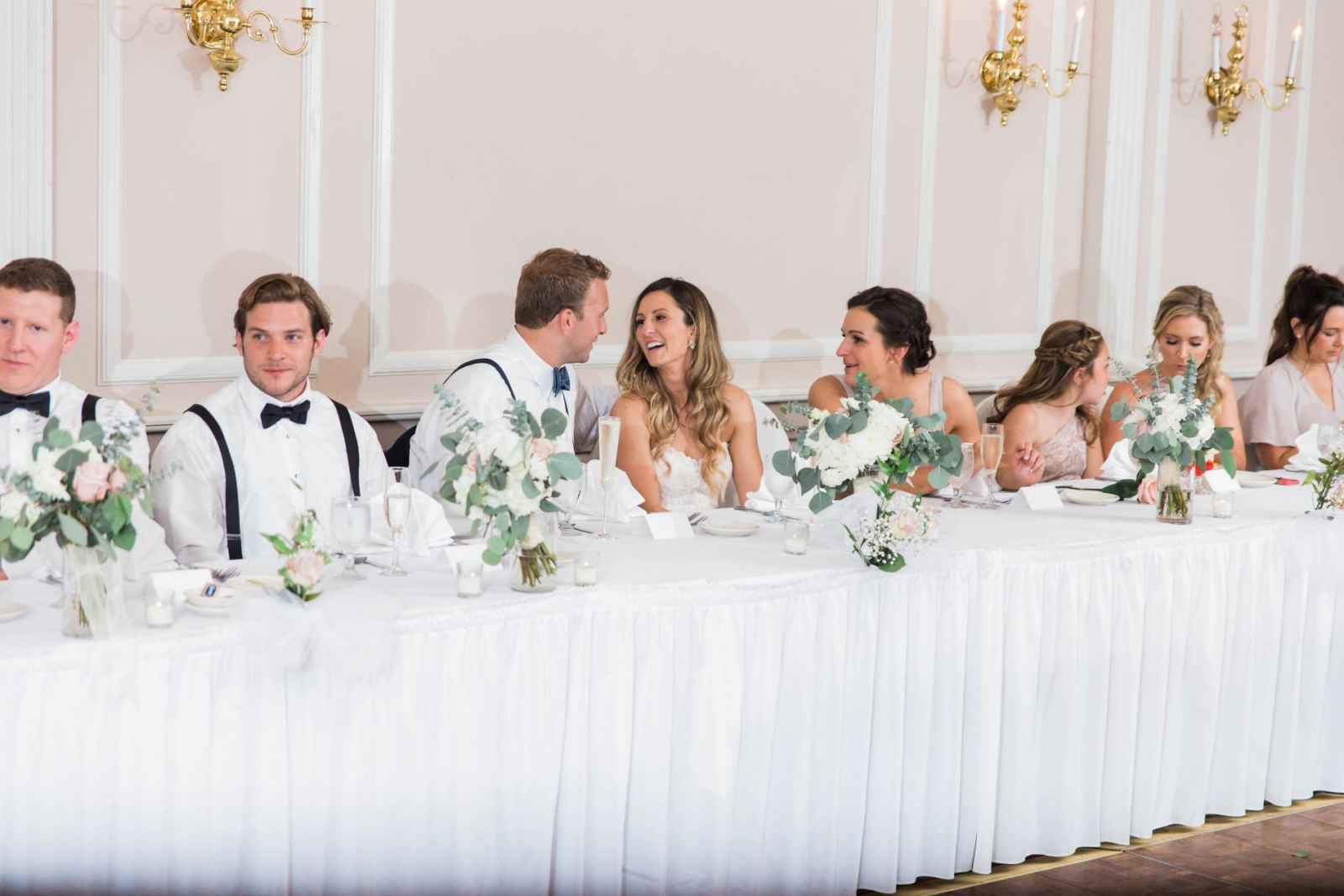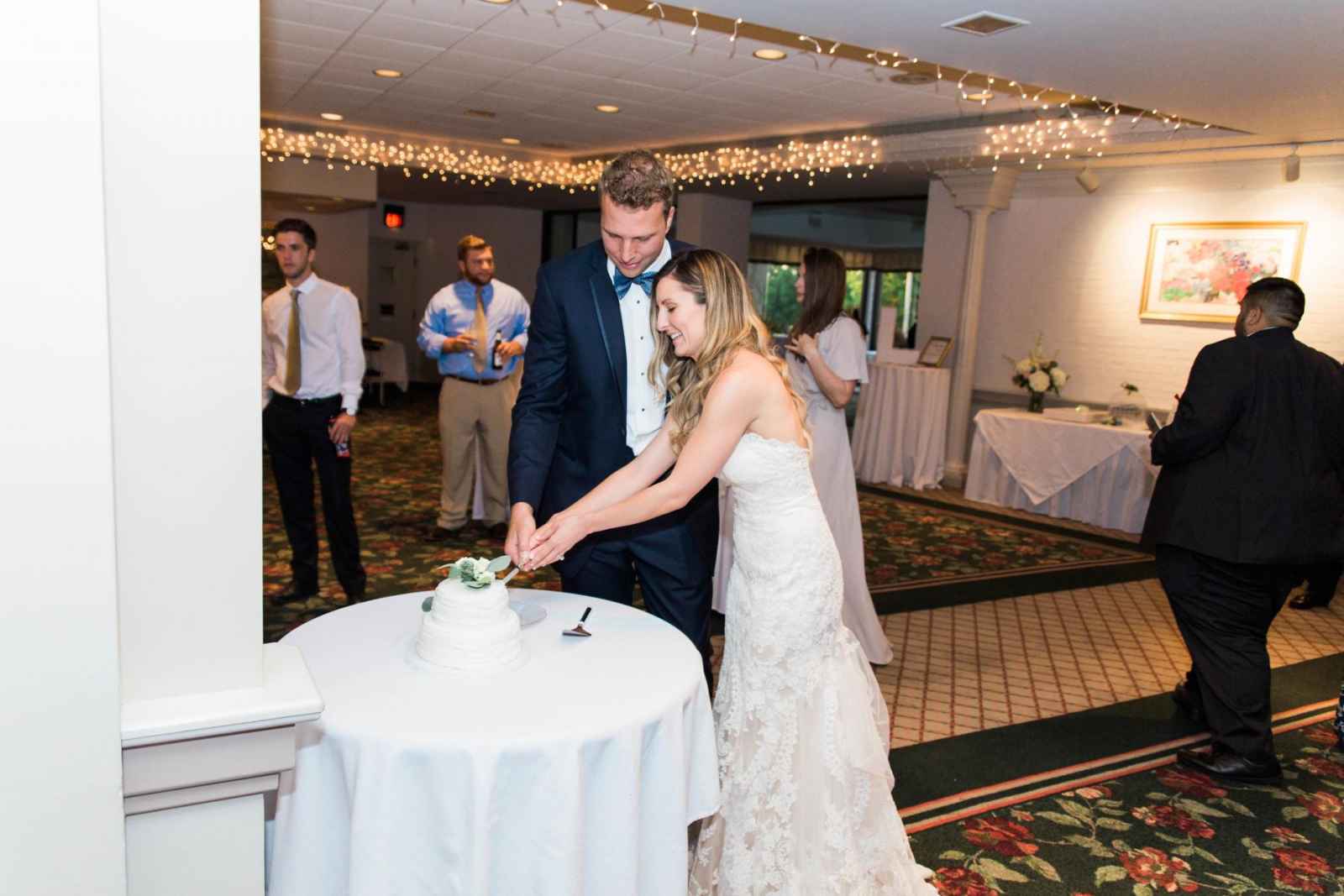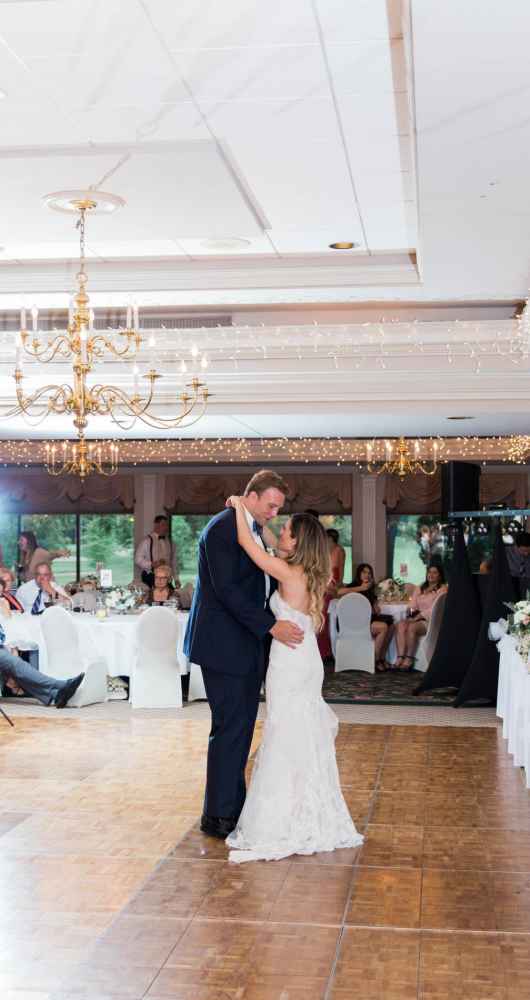 Advice From the Bride
Sarah says, "I feel like I received a ton of this advice in the wedding planning process and when my wedding day finally came, I truly felt like I soaked in as many moments as I could. Looking back at all of our photos, there wasn't a moment where I was not smiling or laughing. This is what it is all about and large part of that is because of the guy I finally get to call my husband. Just enjoy it."
 
are you a bride-to-be?
We'd love to plan with you on weddingday-online.com. Let's get started!
 
are you a wedding extraordinaire?
Join WeddingDay Magazine in inspiring brides by partnering with us! See how here.