Taylor and Deric first met at a high school football game and, after a few years as friends, began dating. On the couple's seven year anniversary, Deric planned for a surprise engagement that met Taylor's one simple request—that their beloved dogs be involved. After coming home to a light on upstairs, Taylor got the surprise of her life when Deric urged her to investigate. The brave girl found her dogs, flowers, a ring and a sign that read 'Will you marry me?' waiting for her!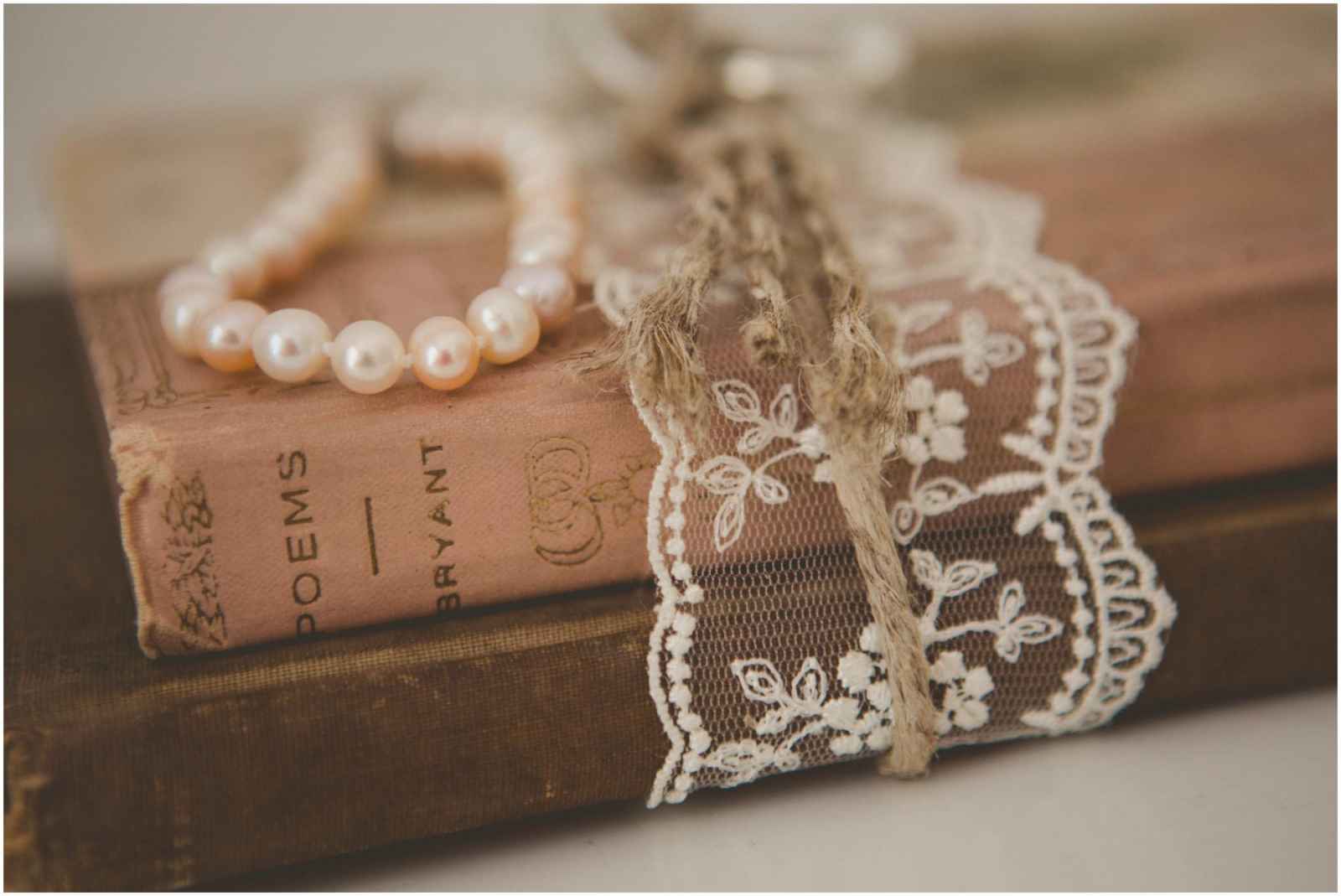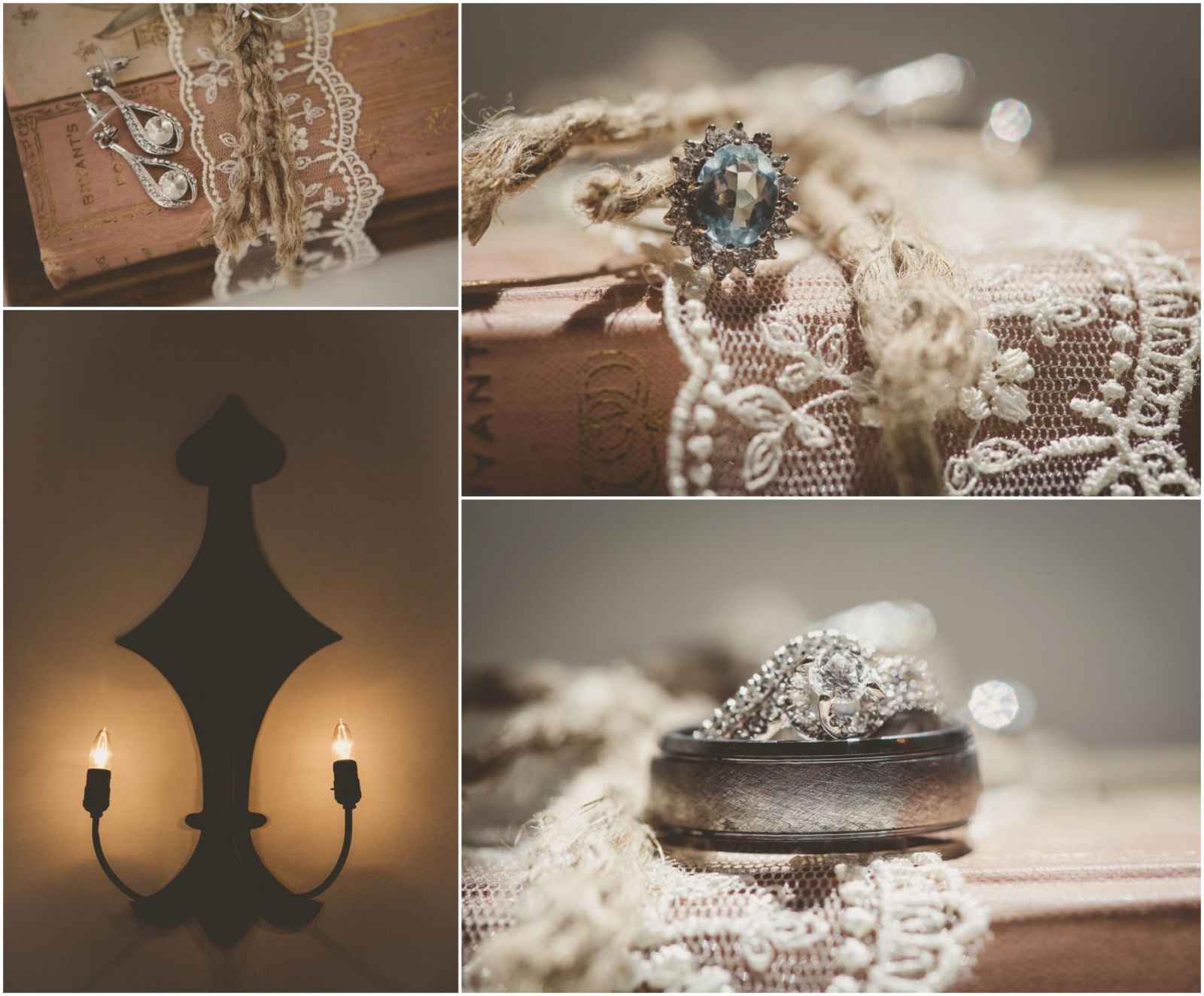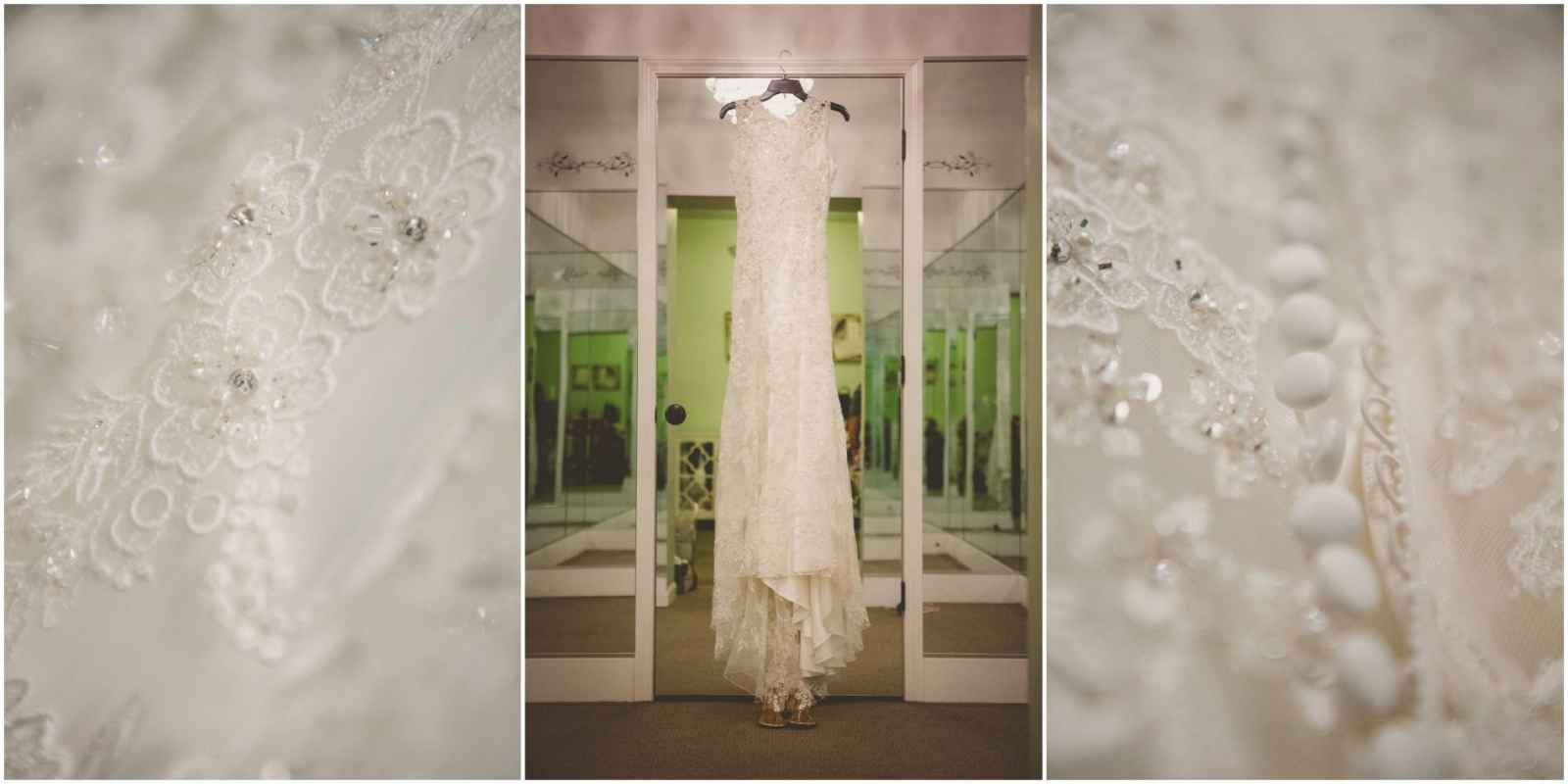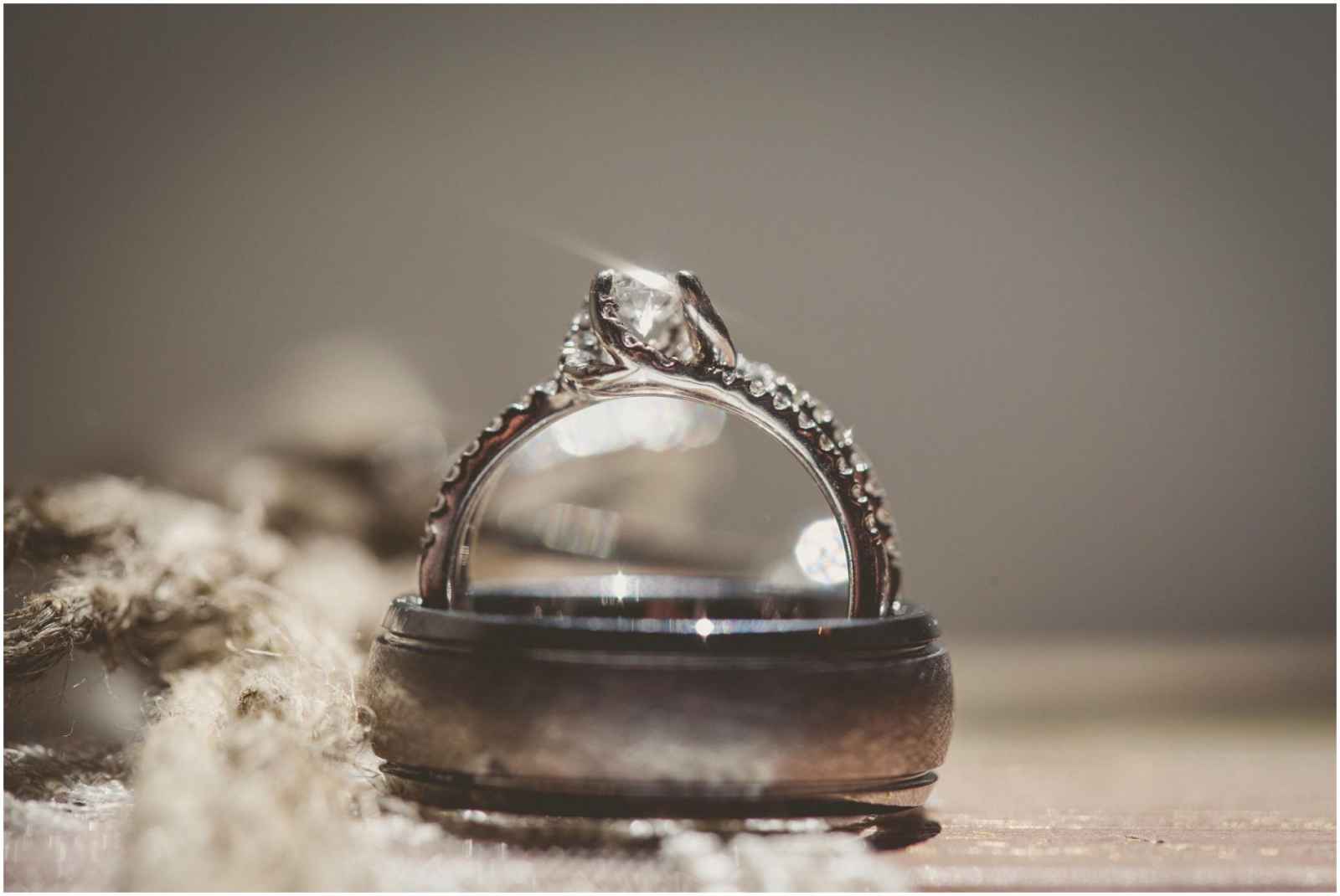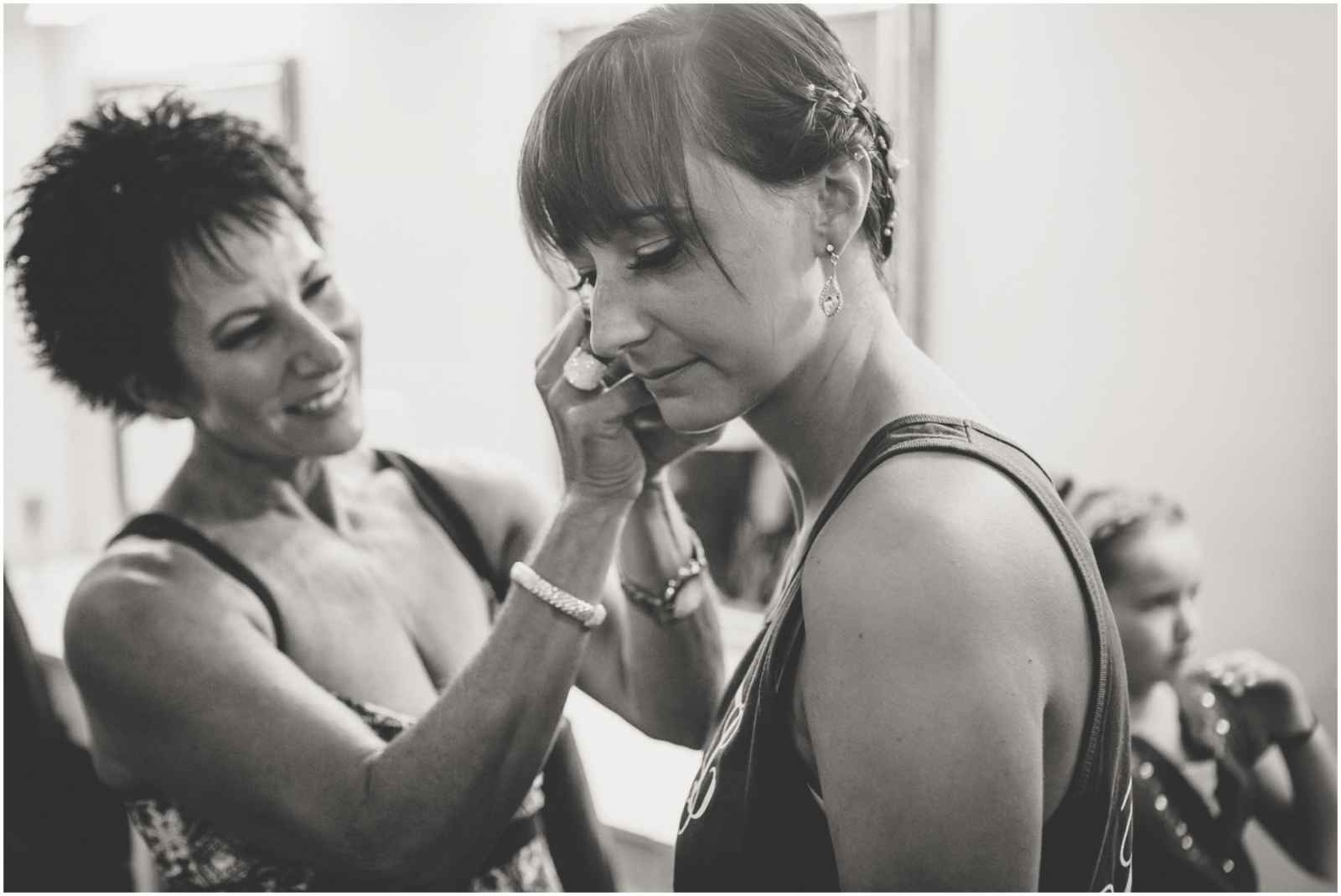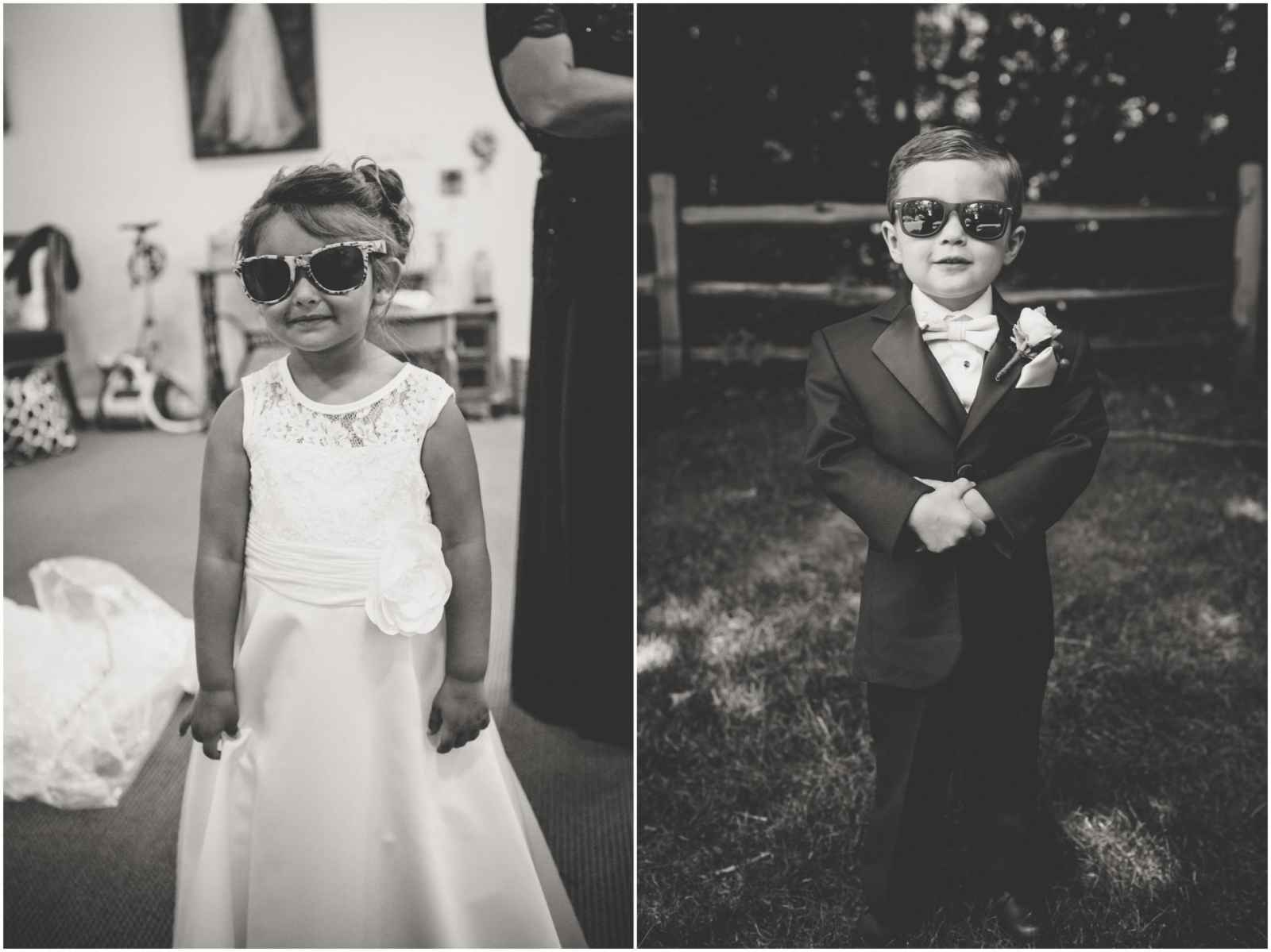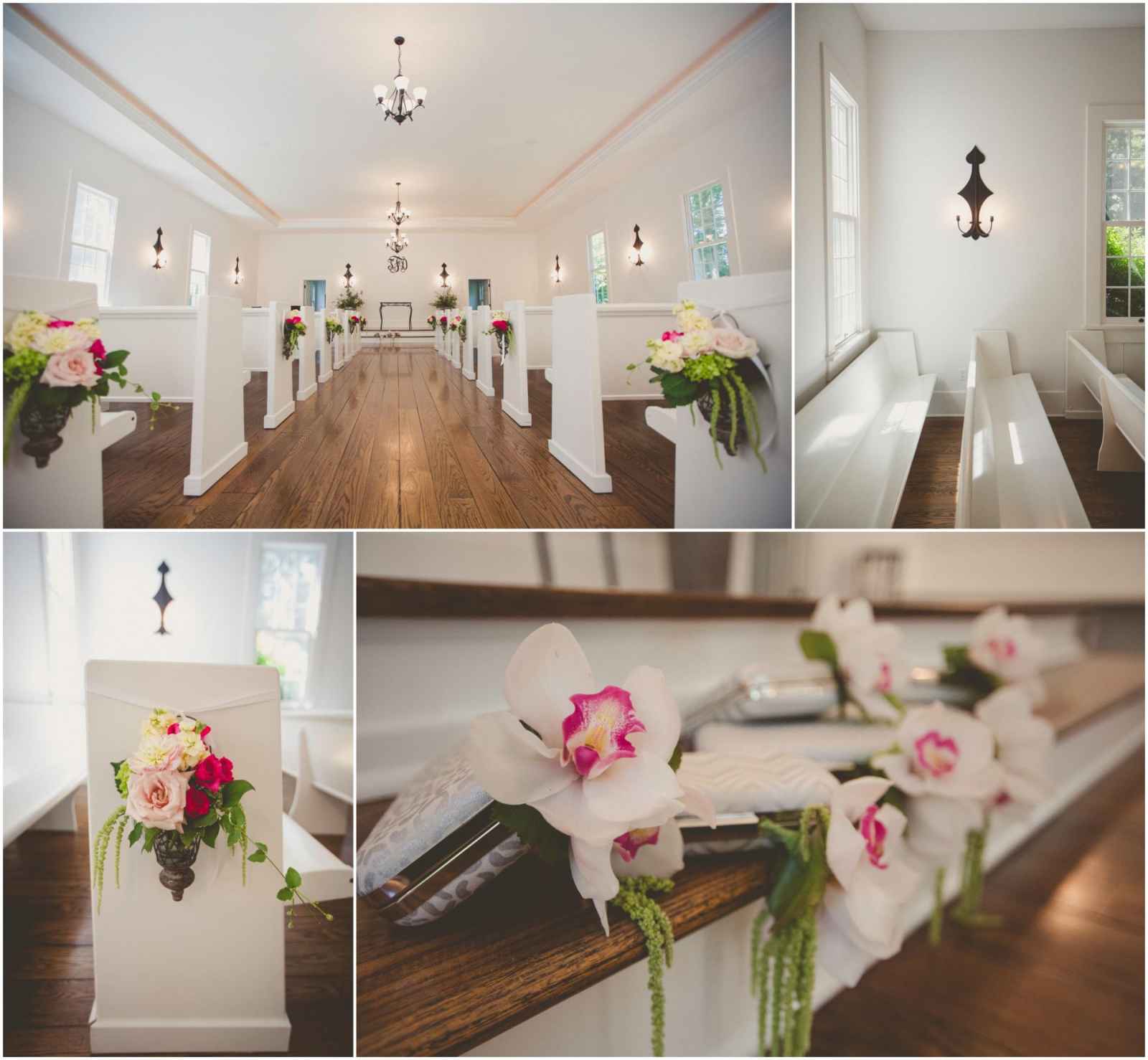 Facing a challenge that most couples face, Taylor and Deric found that most venues commonly book up even two years in advance and booked their ceremony and reception venues quickly, even though they planned for a year and a half engagement. They secured The Morris Estate for the ceremony and The Gillespie Conference and Special Event Center for their reception.
While Taylor didn't have a concrete vision in mind and candidly admits she found the planning process quite difficult, she found her vendors to be a huge help in bringing their ideas to life. "I really wanted to make our day unique and personal, so we added a lot of personal touches to our wedding," Taylor says. The result was a gorgeous affair graced with the beauty of a navy, blush, gray and silver palette. The gorgeous florals were front and center as they added color and depth to the fairly neutral hues.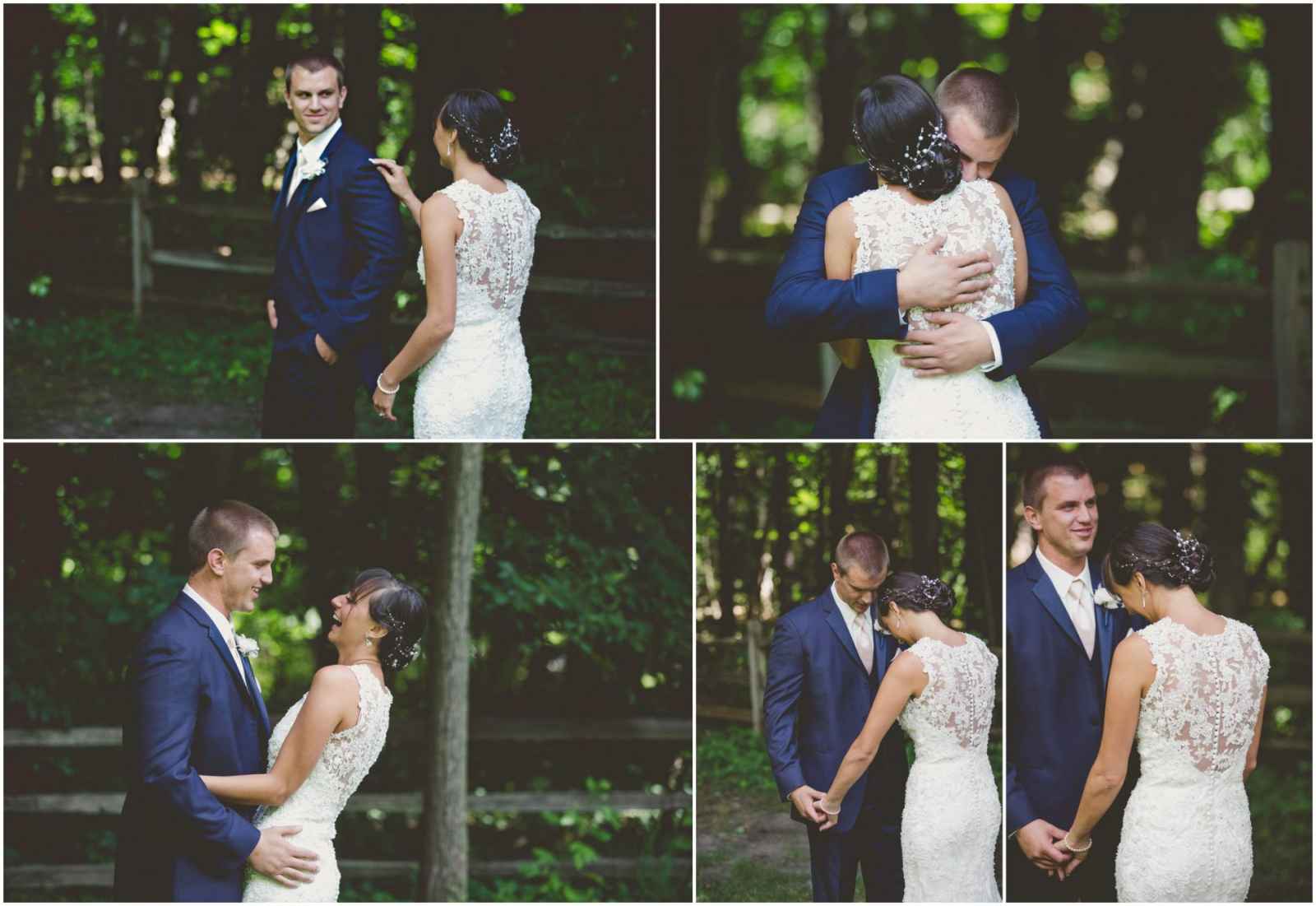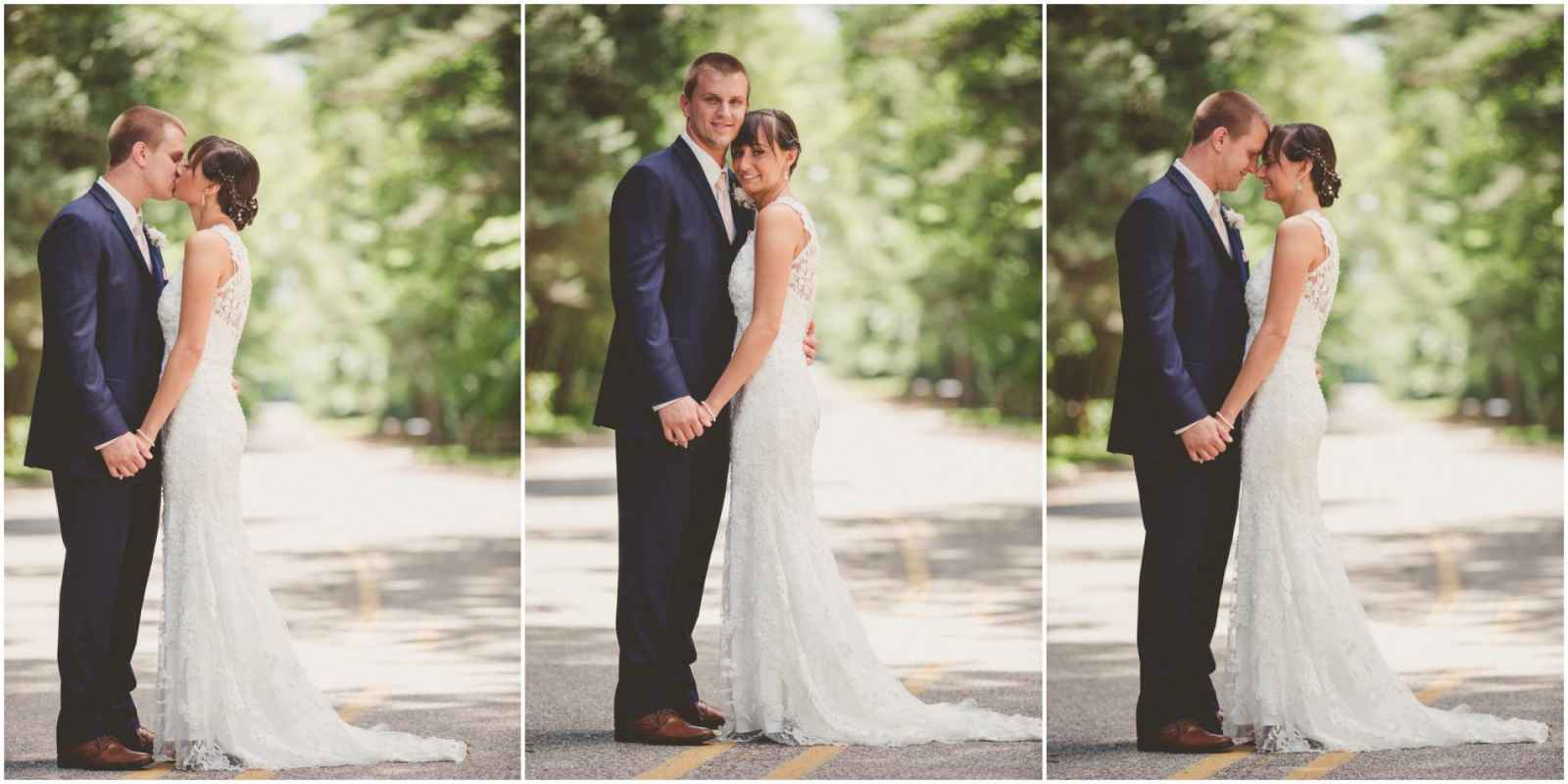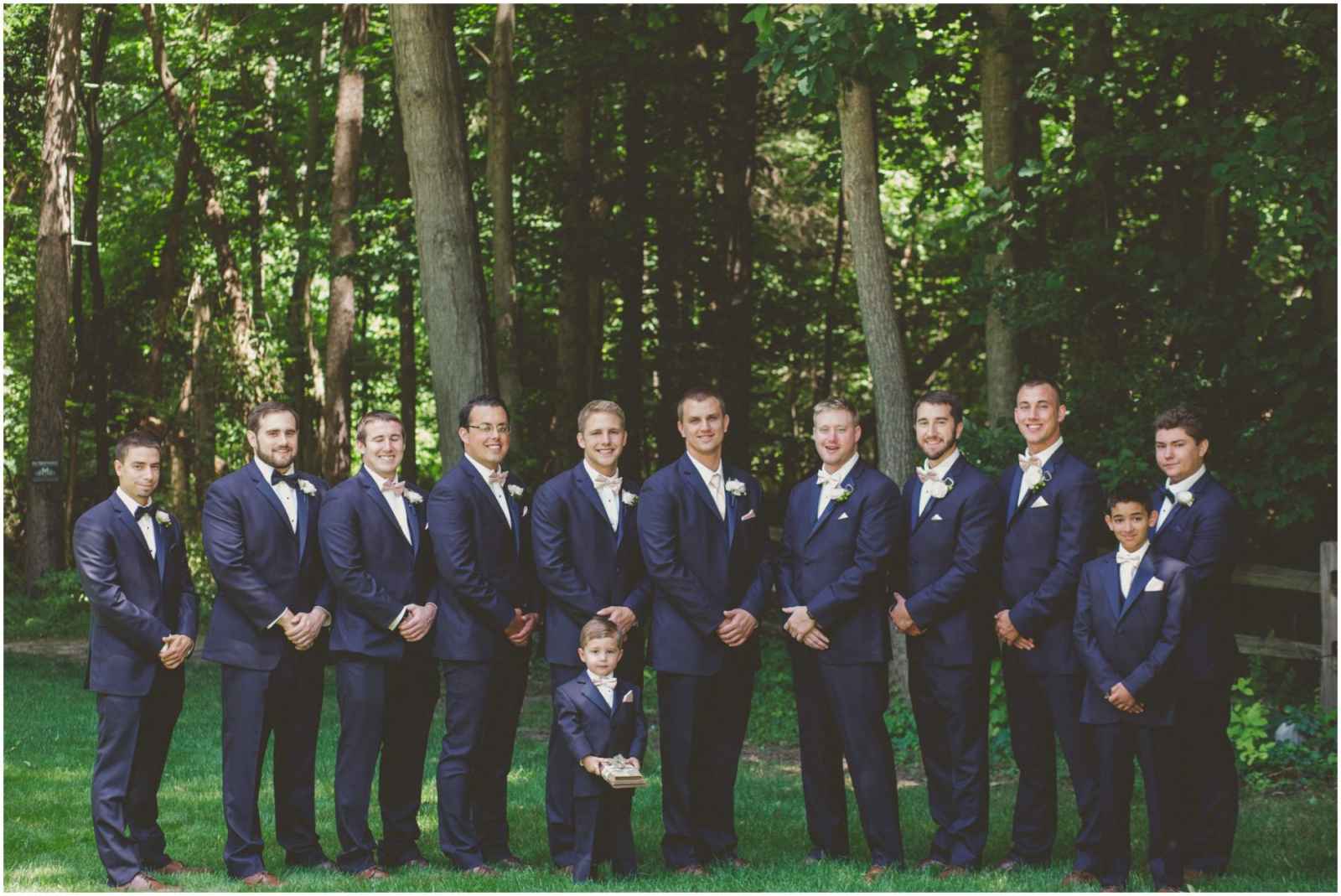 The quaint and beautiful vision of The Morris Estate was enough to impress this couple. From there, the vendors they selected blossomed into a perfect team. Besides booking their talented friend and DJ, Taylor and Deric also secured Josephiney Photography. "Joanne had photographed almost all my cousins weddings and I have always been in love with her photography," Taylor says. Polly from Poppies, Inc. was also instrumental in bringing a key vision to life. Taylor explains, "I had this vision for the ceiling above the dance floor. I wanted to bring the garden from the Gillespie inside. Polly brought this vision to life with hanging vines and greens and garden lights."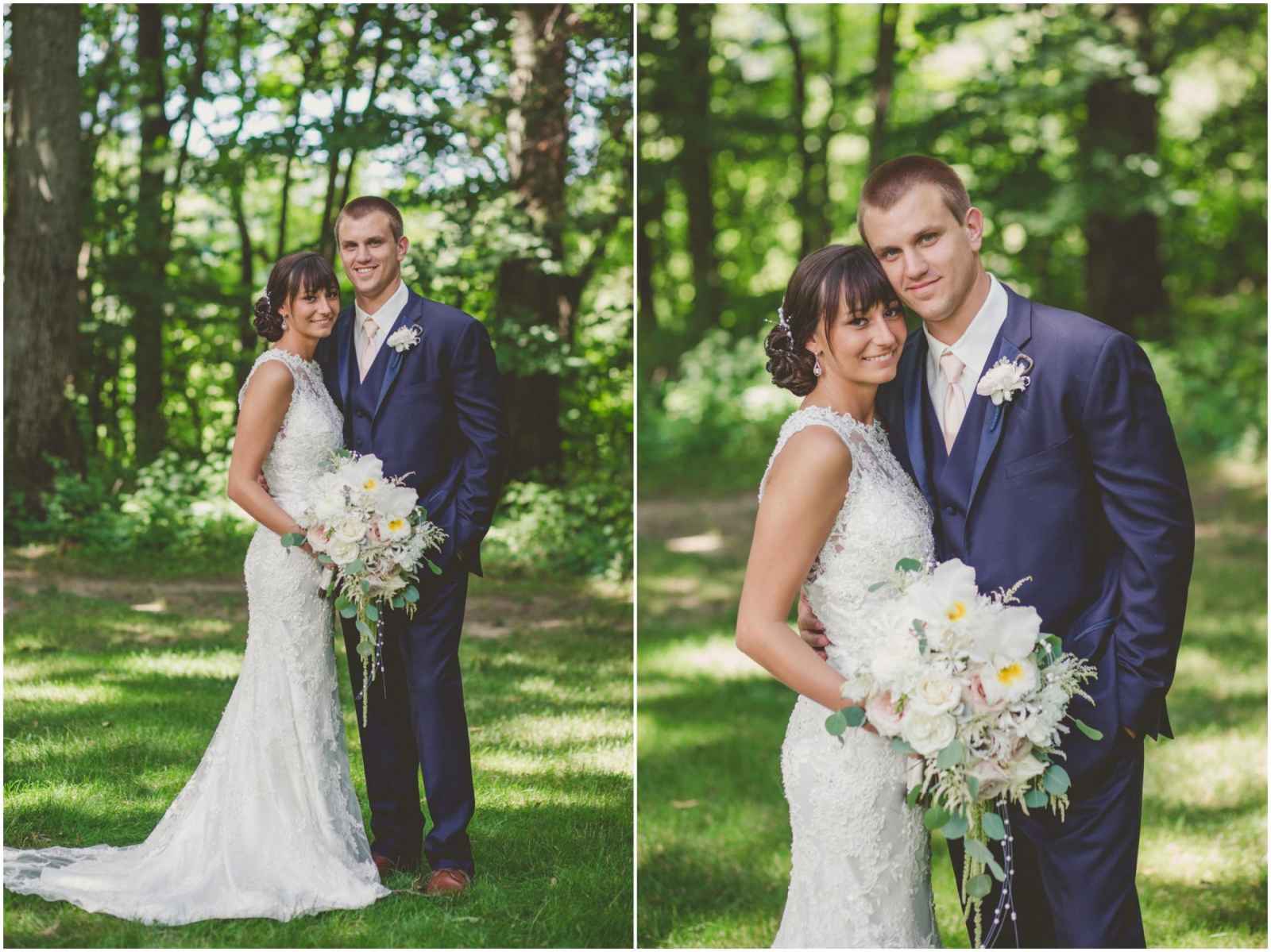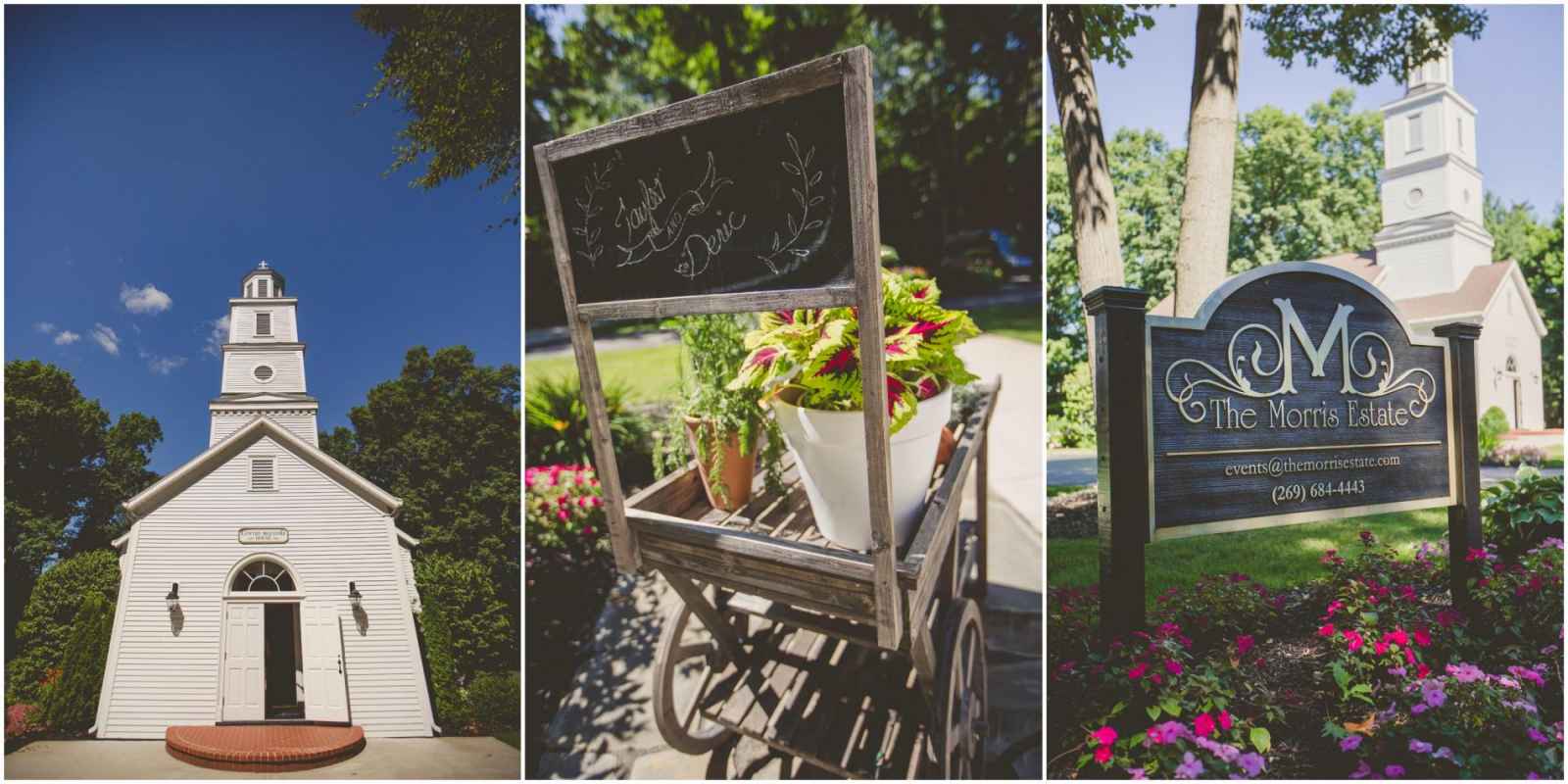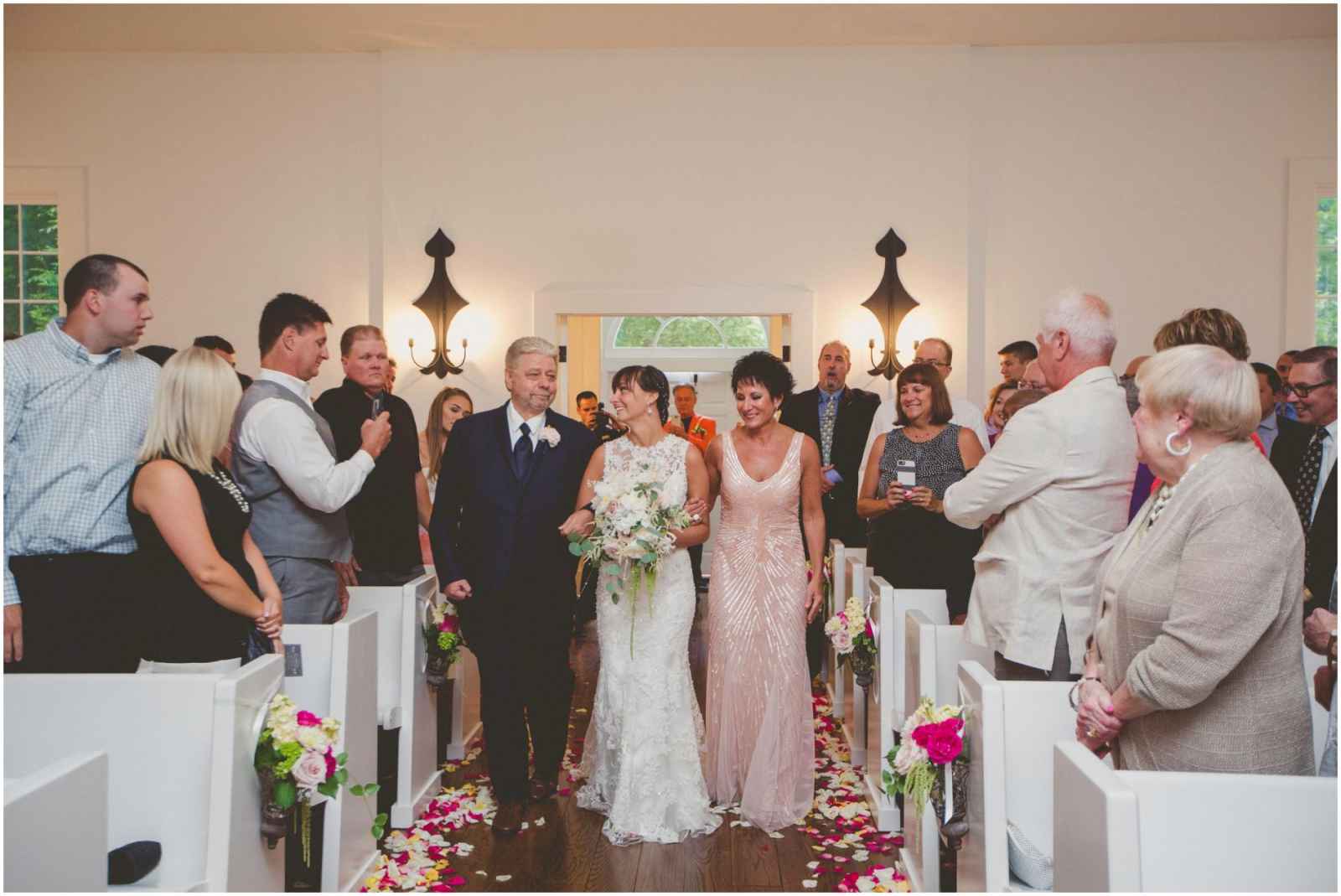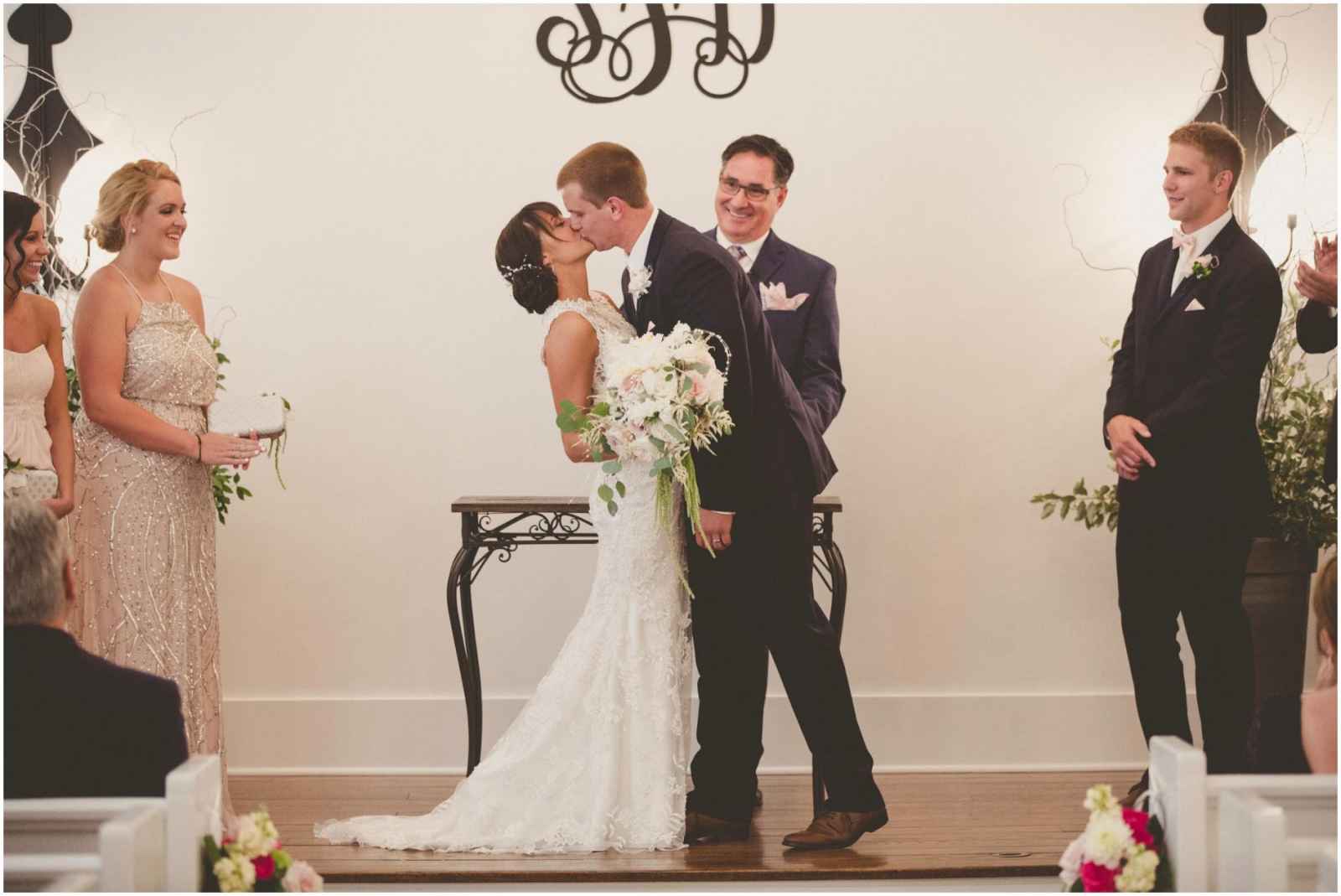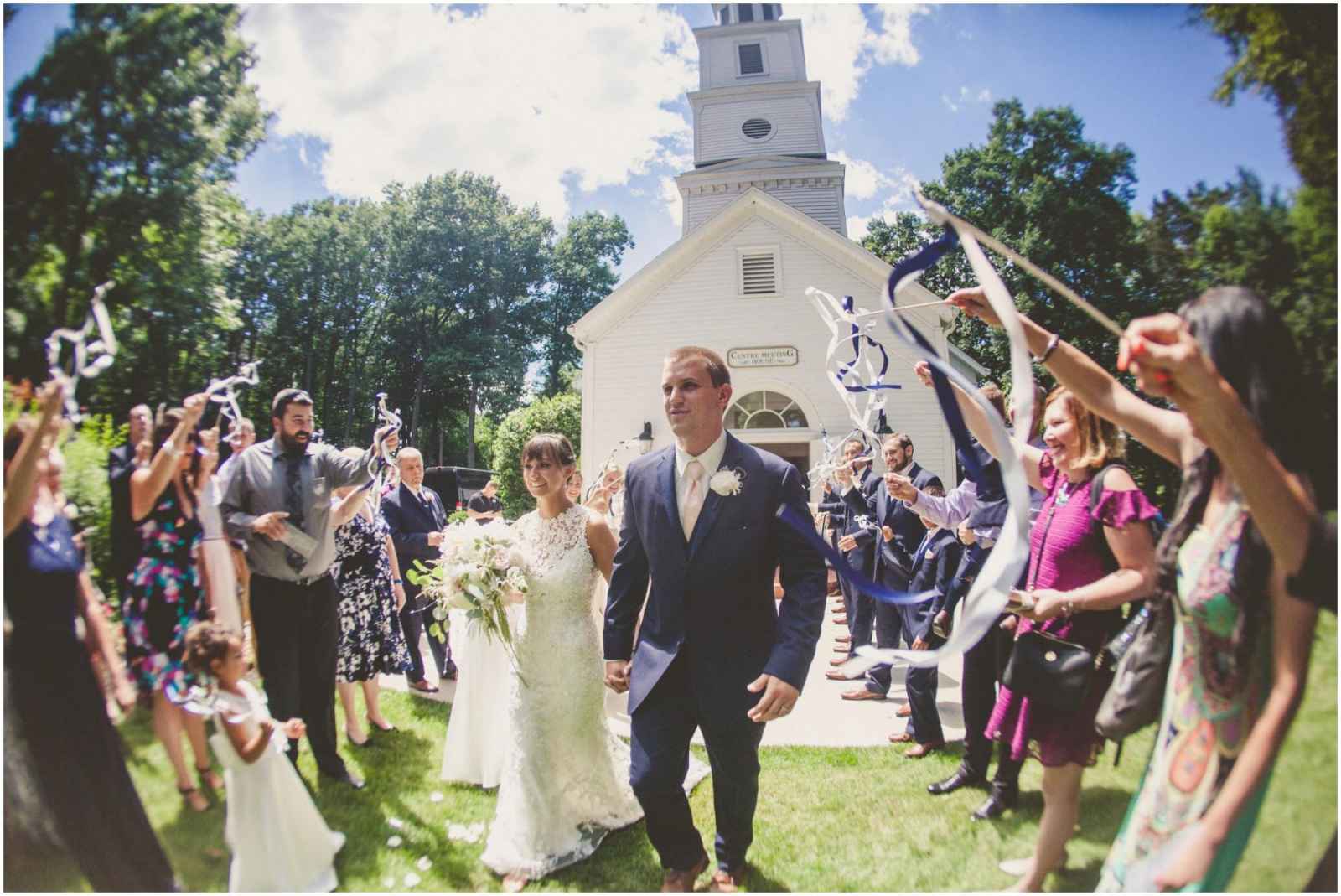 After months of pouring through magazines and websites, Taylor found herself initially disappointed when the day finally arrived to find her dress. However, at her fourth appointment of the day at Stephenson's of Elkhart, she finally discovered the one. Her Allure Bridal gown checked all of her boxes and, most importantly for her, made her feel comfortable.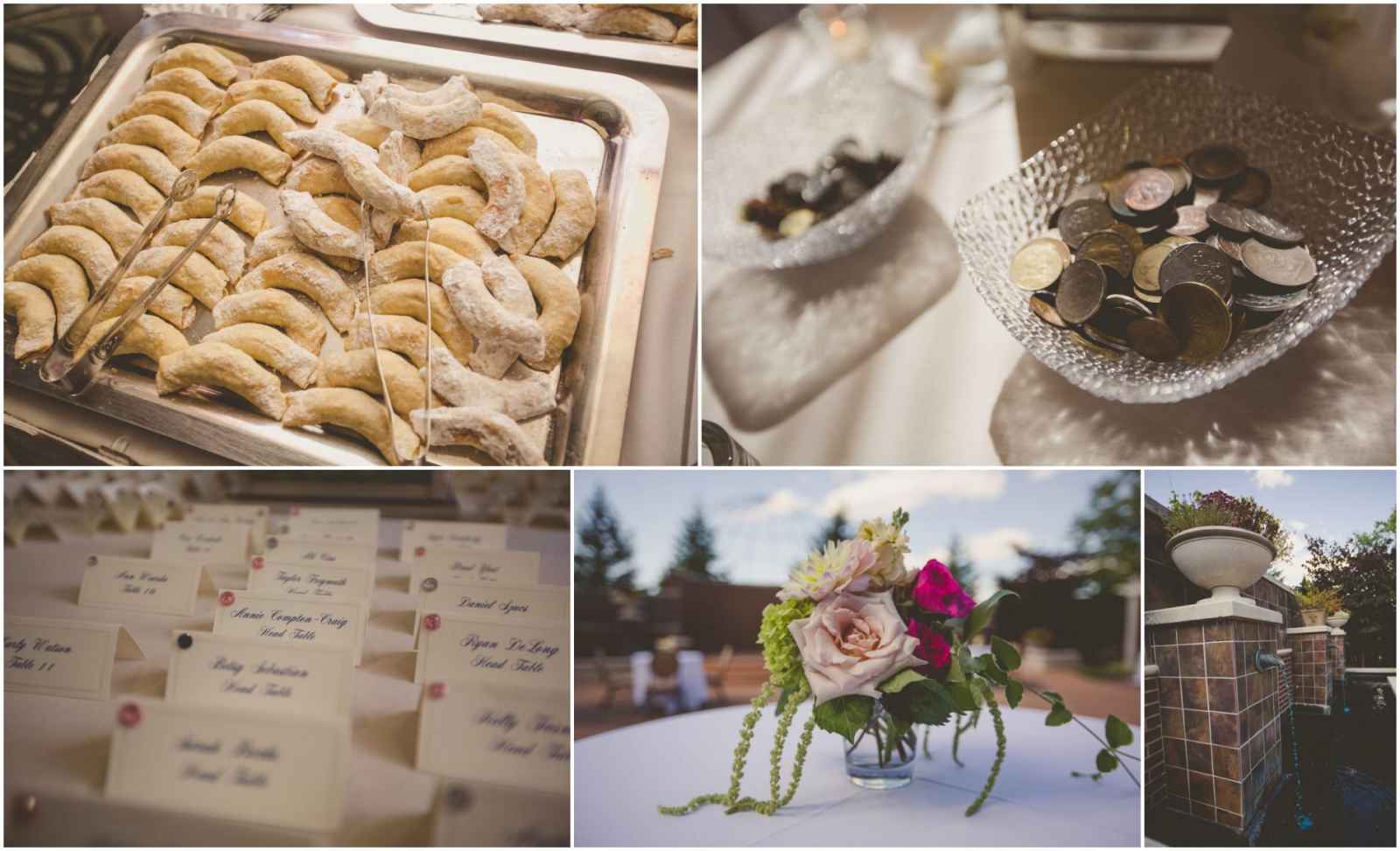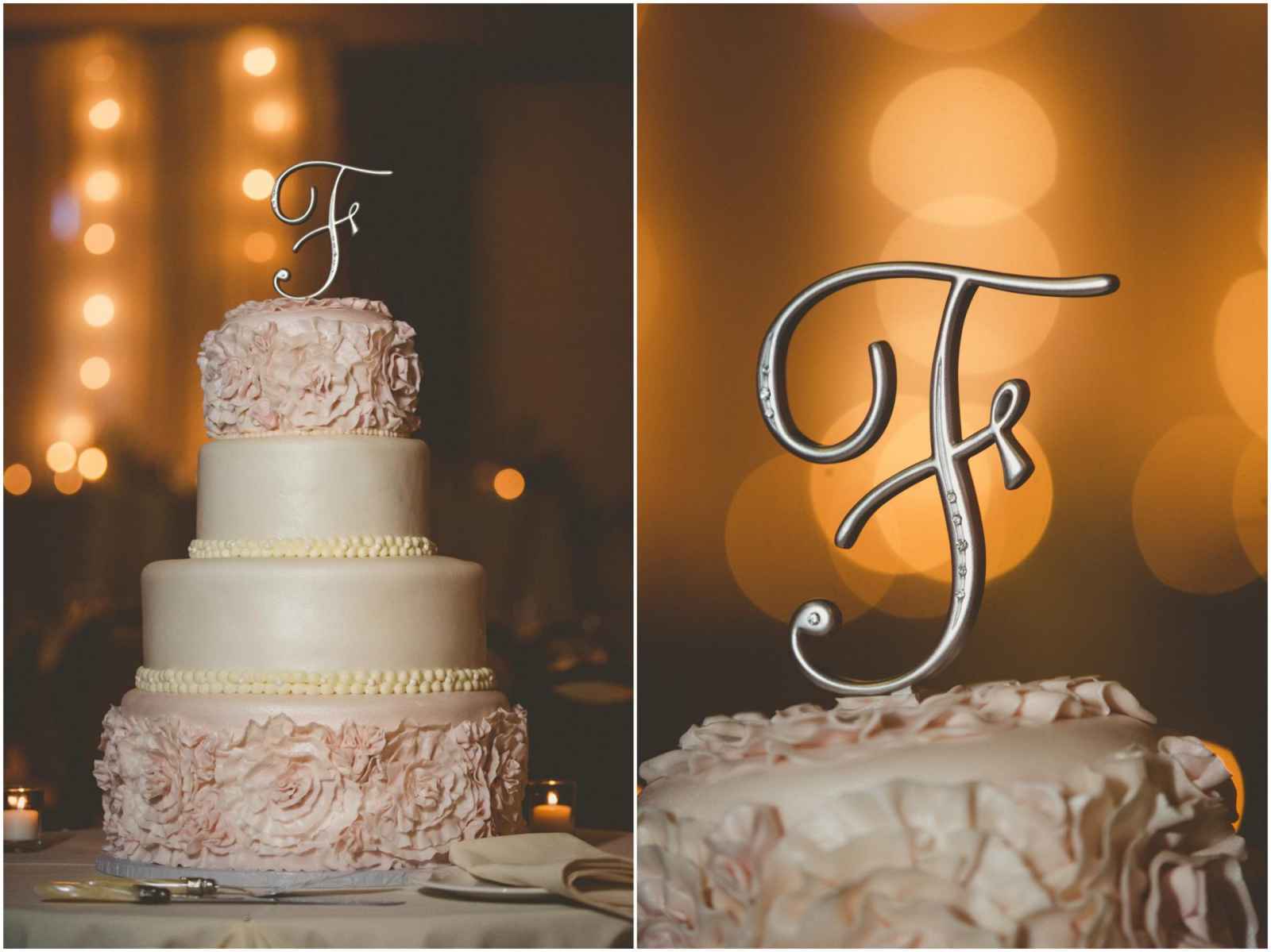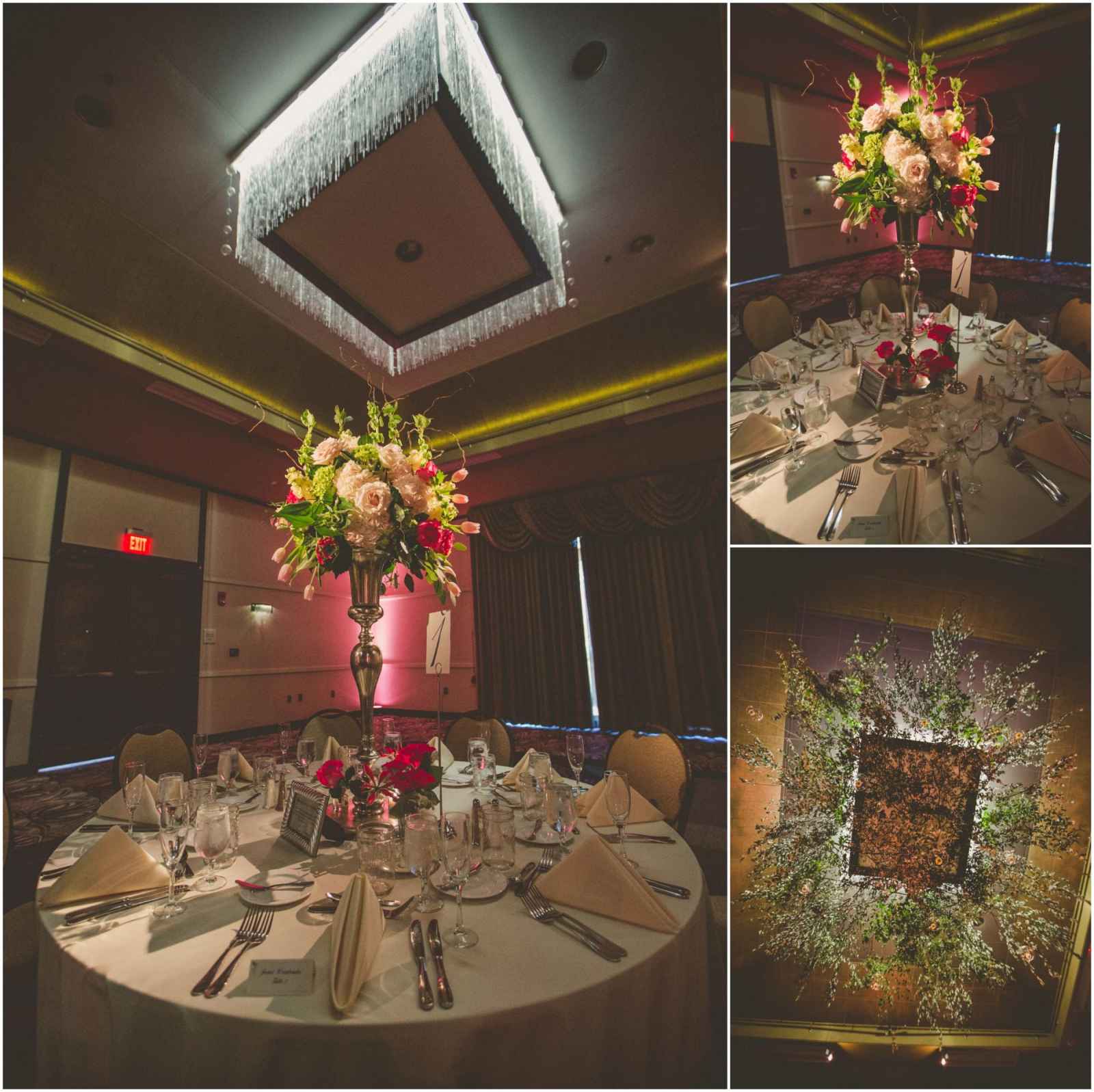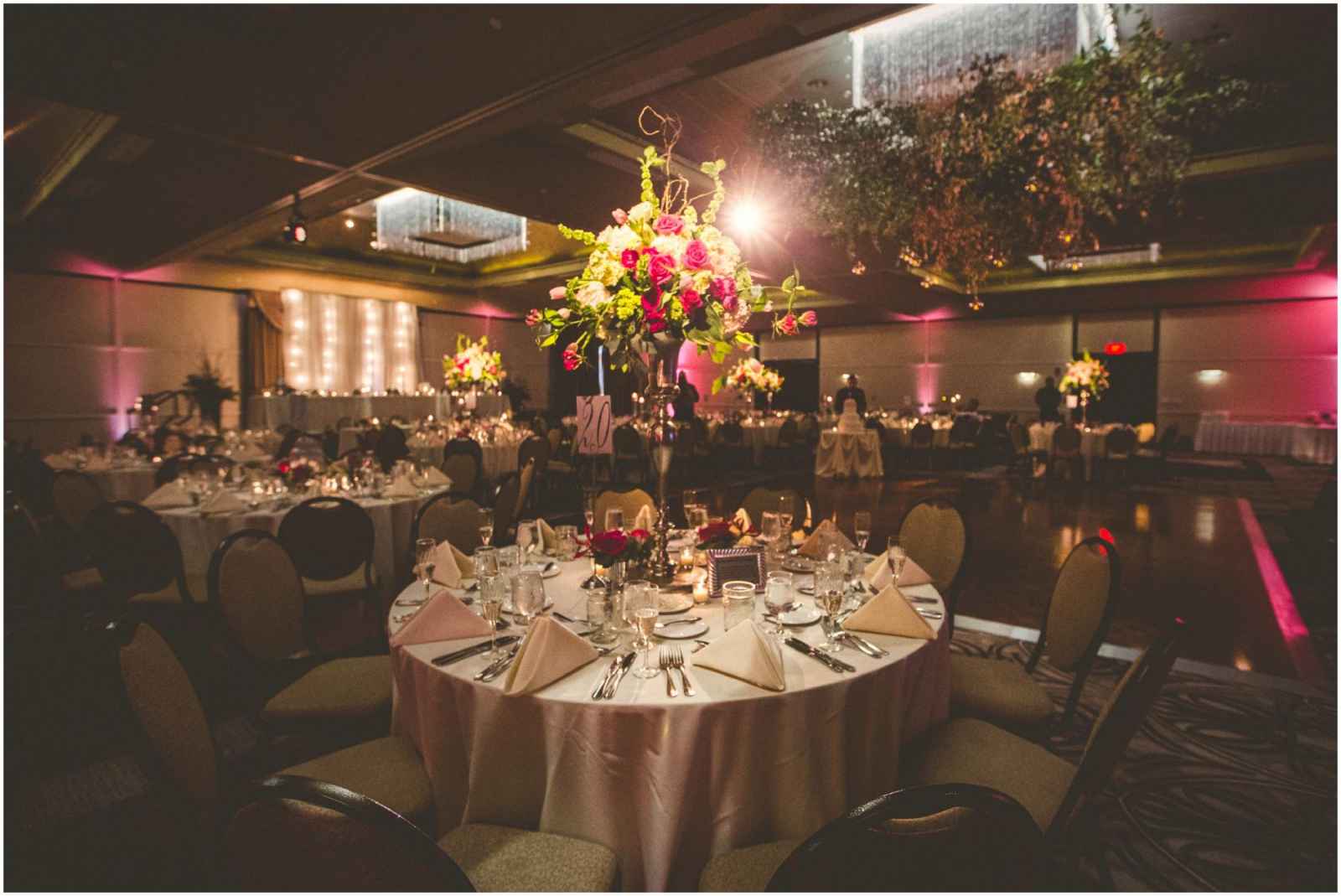 What We Love
We all love personal touches at weddings and this couple did not disappoint. From asking a family friend to get ordained so that he could marry the couple, to the sweet clutches Taylor chose for her bridesmaids, many sweet details were involved. Being a third grade teacher, even Taylor's current and former students provided marriage advice that was framed and placed on the tables. Another unique influence? Deric's profession. As a distributor for Indiana Beverage Company, the boutonnieres were designed around 1901 bottle openers and guests were able to taste three different Lagunitas craft beers during dinner. Other special projects included hand-made table numbers and custom tank tops for the bridesmaids to get ready in.
Advice from the bride
Taylor says, "Enjoy being engaged. It's one of the most exciting times of your life. When planning, just remember that at the end of the day what matters is your marriage. This day is to celebrate you and who you two are as a couple. Don't get caught up in the fluff of it all. It will be perfect."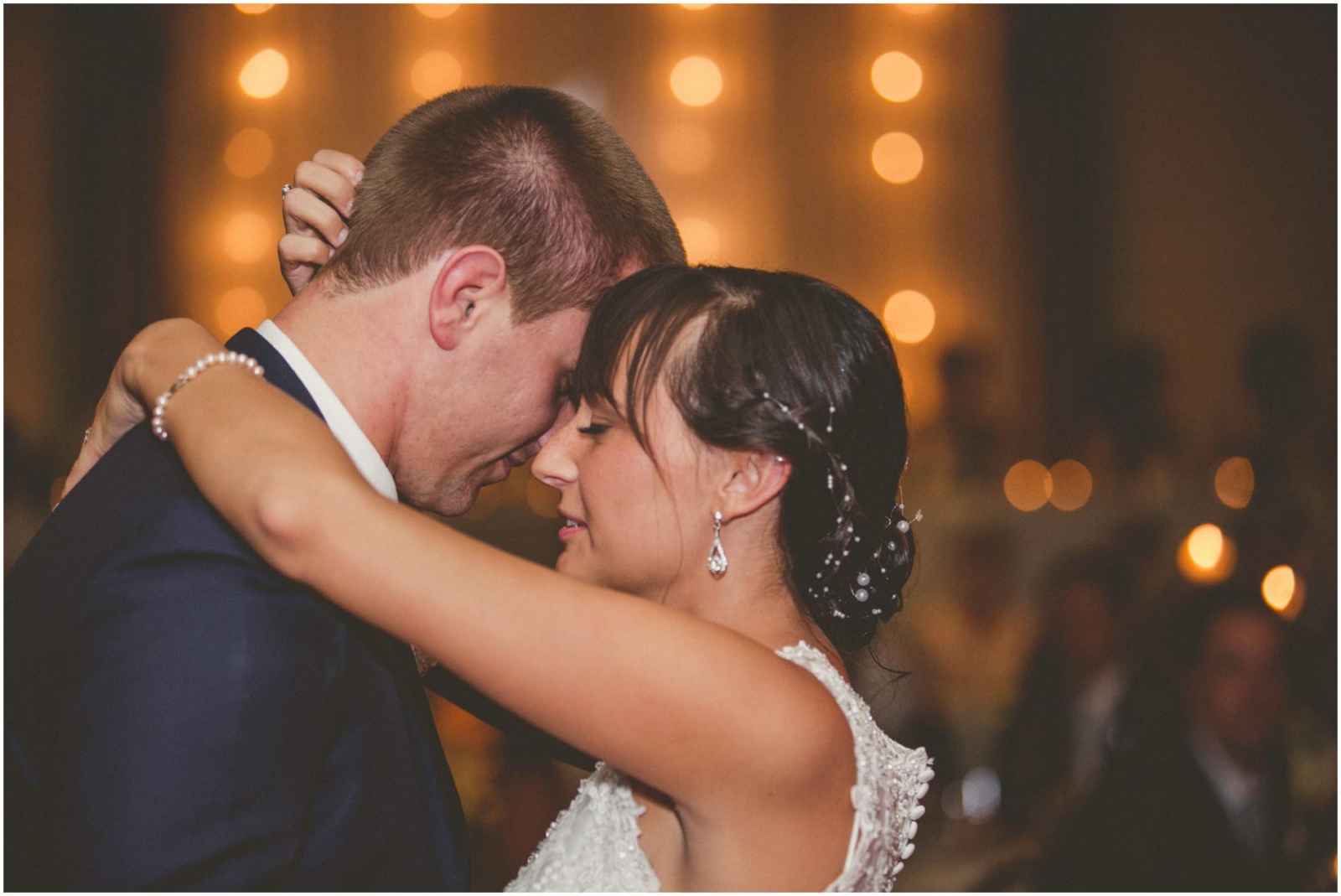 Freymuth Wedding: The Highlight from TJ21 Media Group on Vimeo.


are you a bride-to-be?
We'd love to plan with you on weddingday-online.com. Let's get started!
 
are you a wedding extraordinaire?
Join WeddingDay Magazine in inspiring brides by partnering with us! See how here.