So, you got engaged at Yellowstone National Park during its 100th Anniversary with a beautiful, yellow sapphire ring. One word: epic. Add that a reporter catches wind of the engagement, and your personal fairytale soon goes countrywide. Now that's one sweet story! Theresa, the bride who had this history-making experience, says of her now husband, "We met on Match.com. Ironically, we were not 'matched' by the site, but I saw his name as Bilbo and with my love of The Hobbit, I emailed him on a whim. As they say, the rest is history."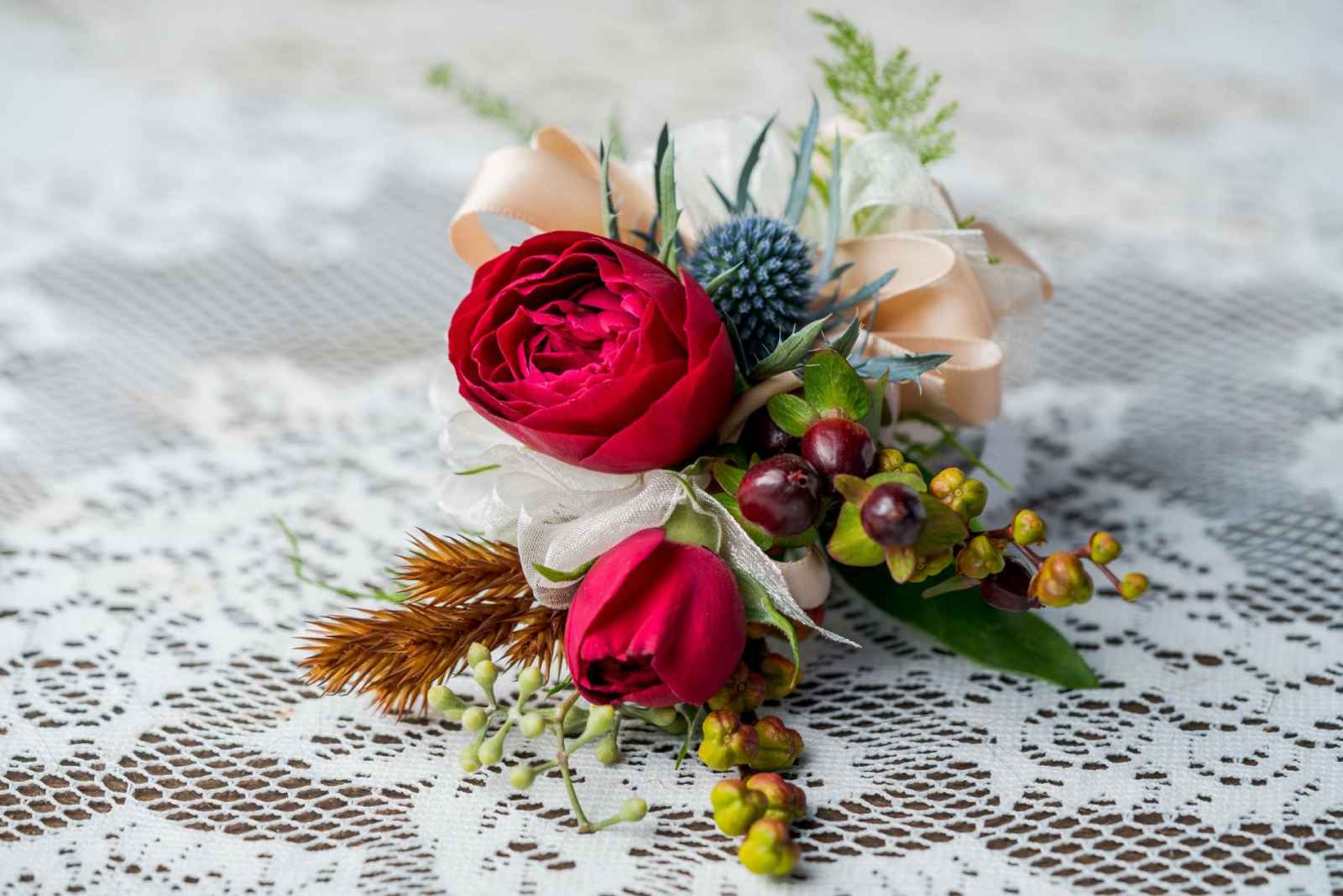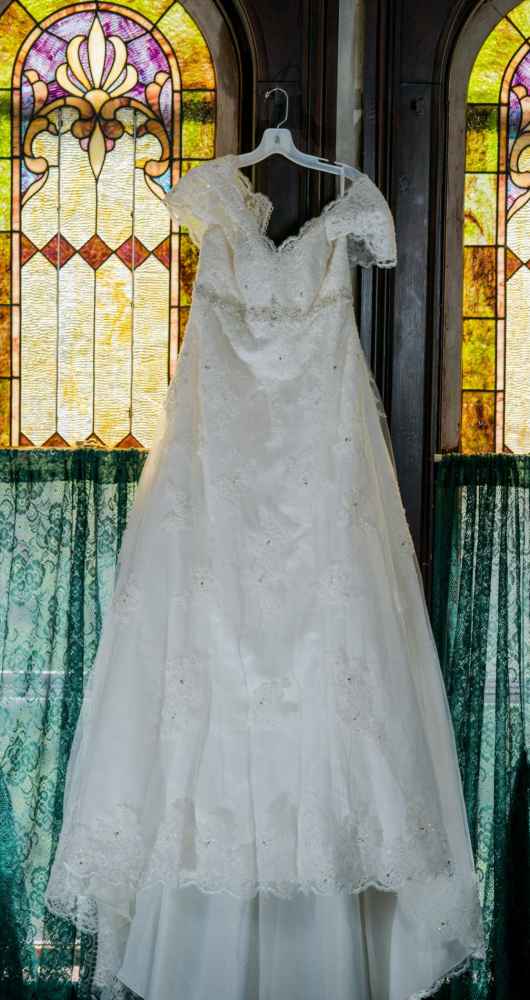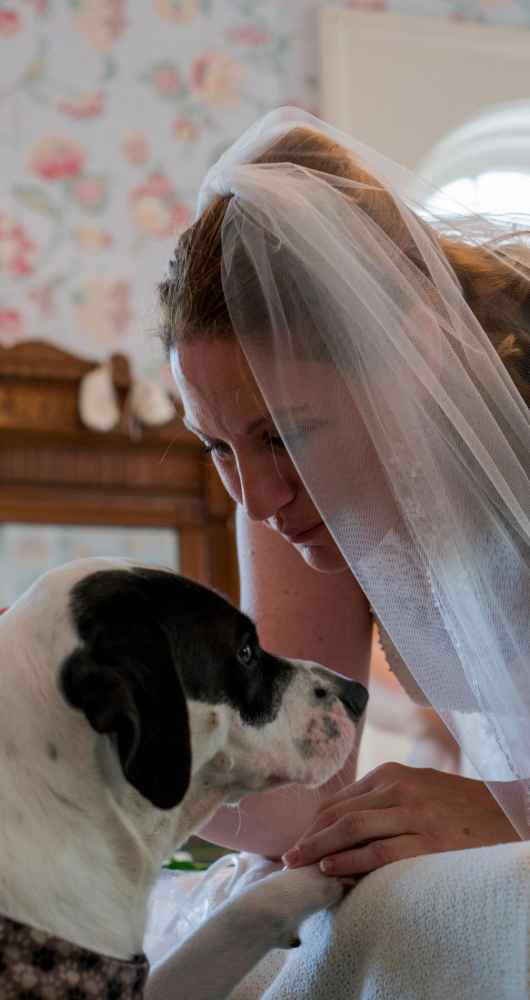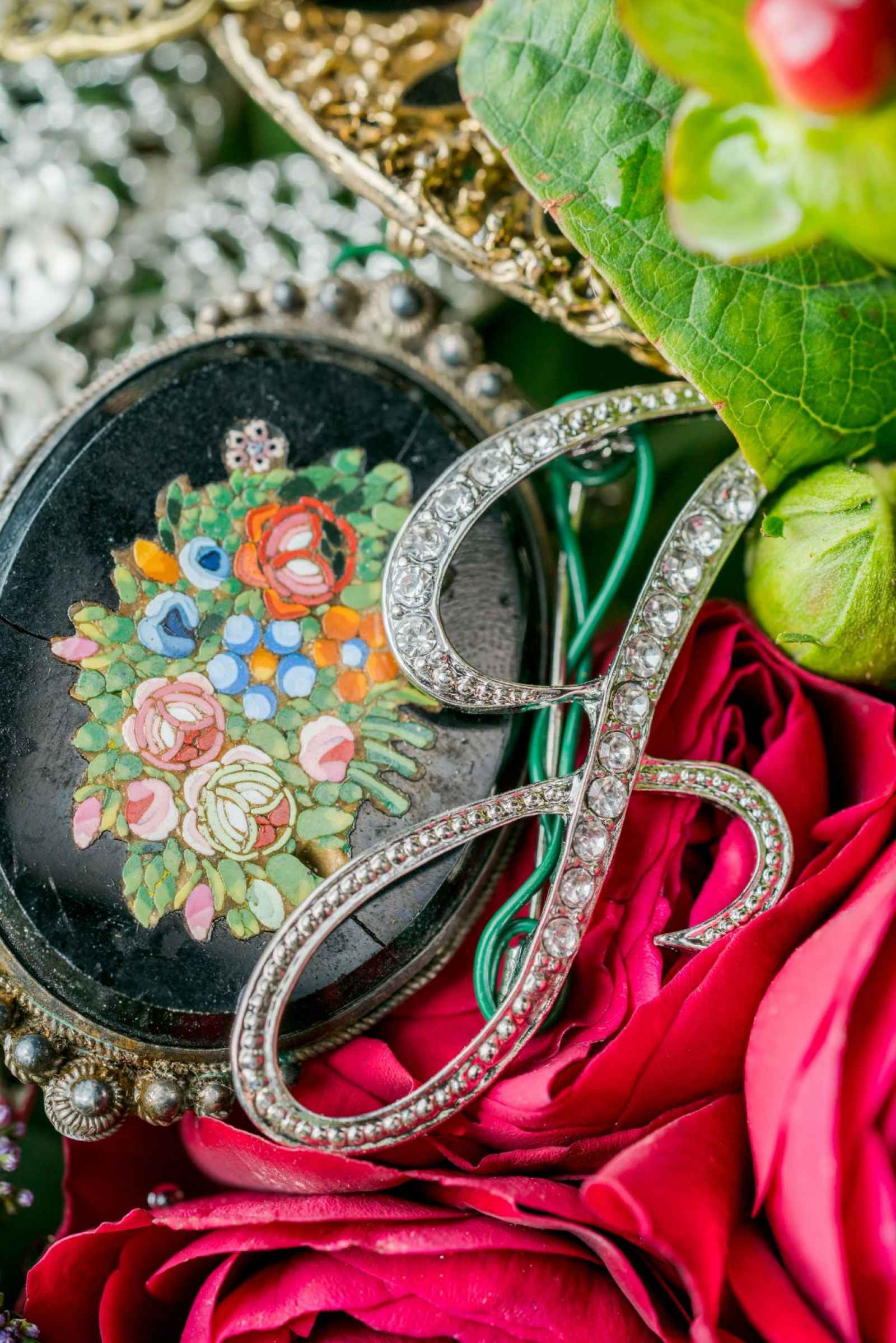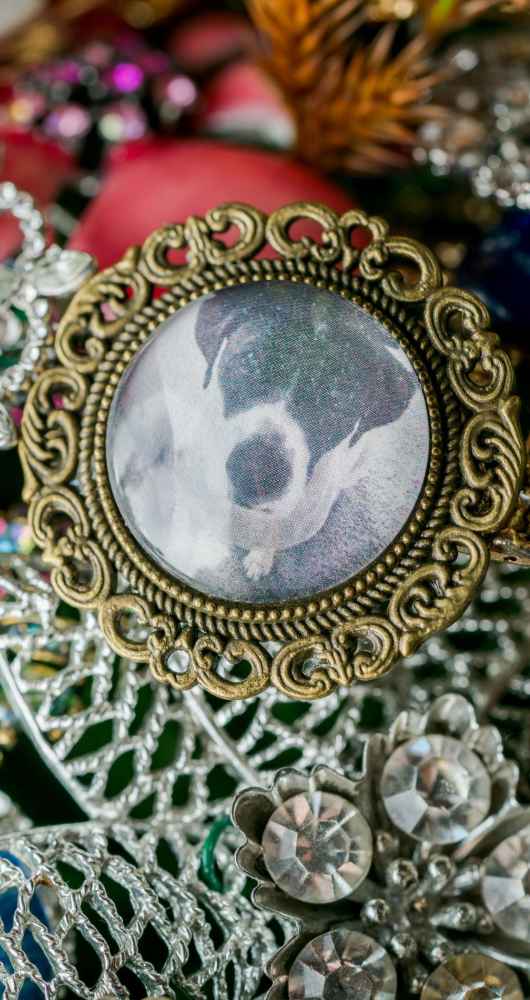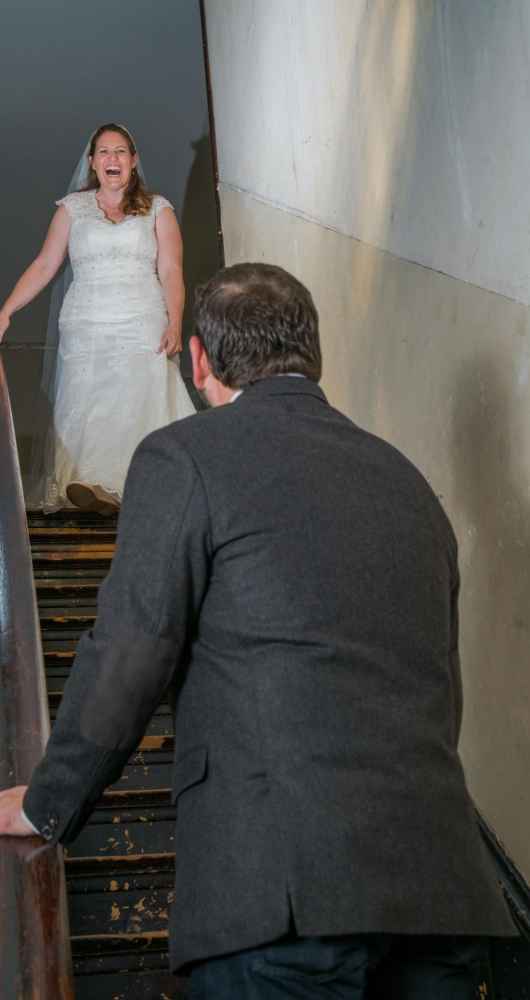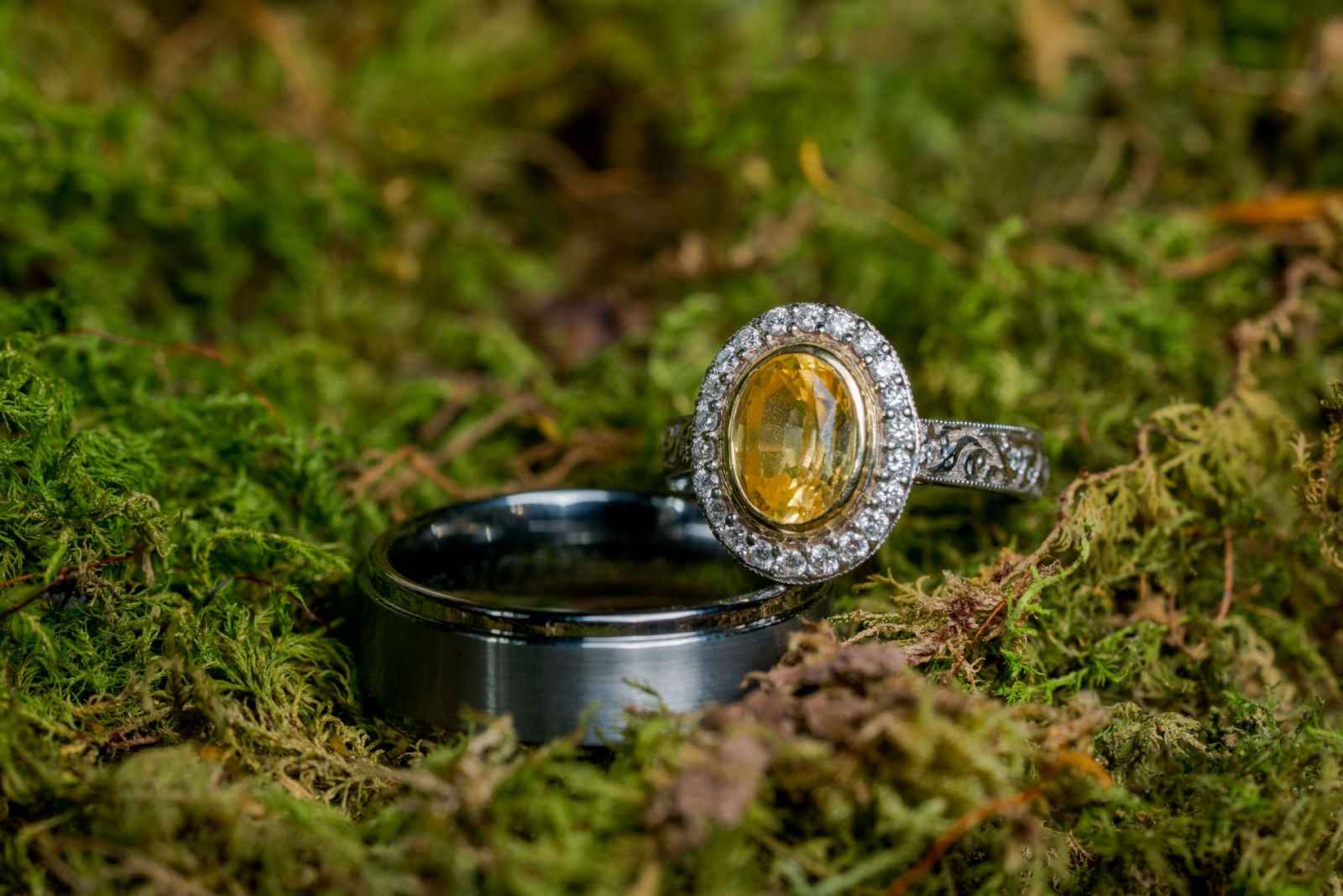 The couple was able to kick off their planning right away during their 26-hour ride home. Their venue of choice? Theresa's father's property—a magical setting established in 1862 with the original barn still intact. Theresa says, "I called my father immediately and asked if it would be at all possible to do the work ourselves and transform it into our wedding dream. He, of course, said it would be great but a lot of hard work. We decided to do it all ourselves with him."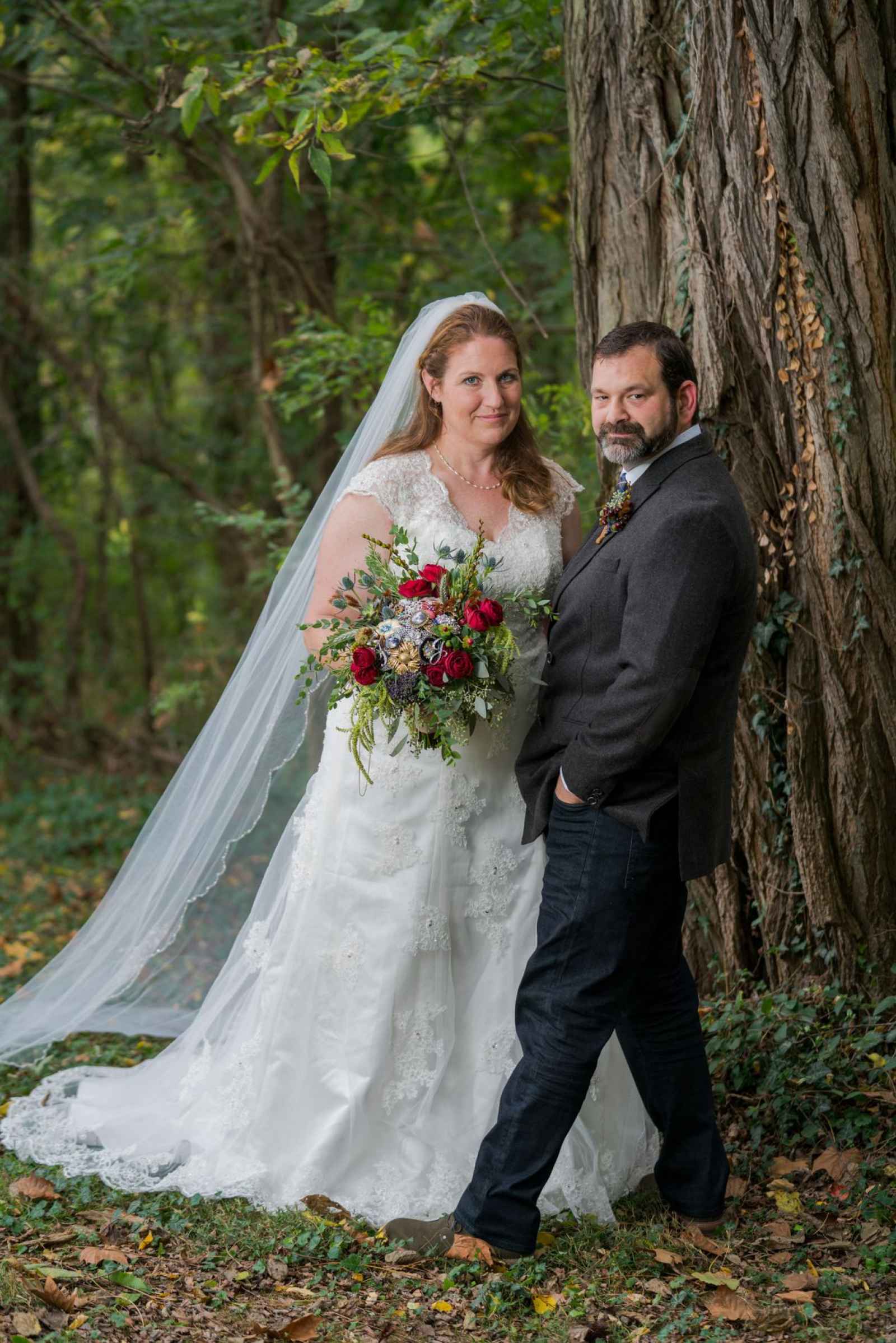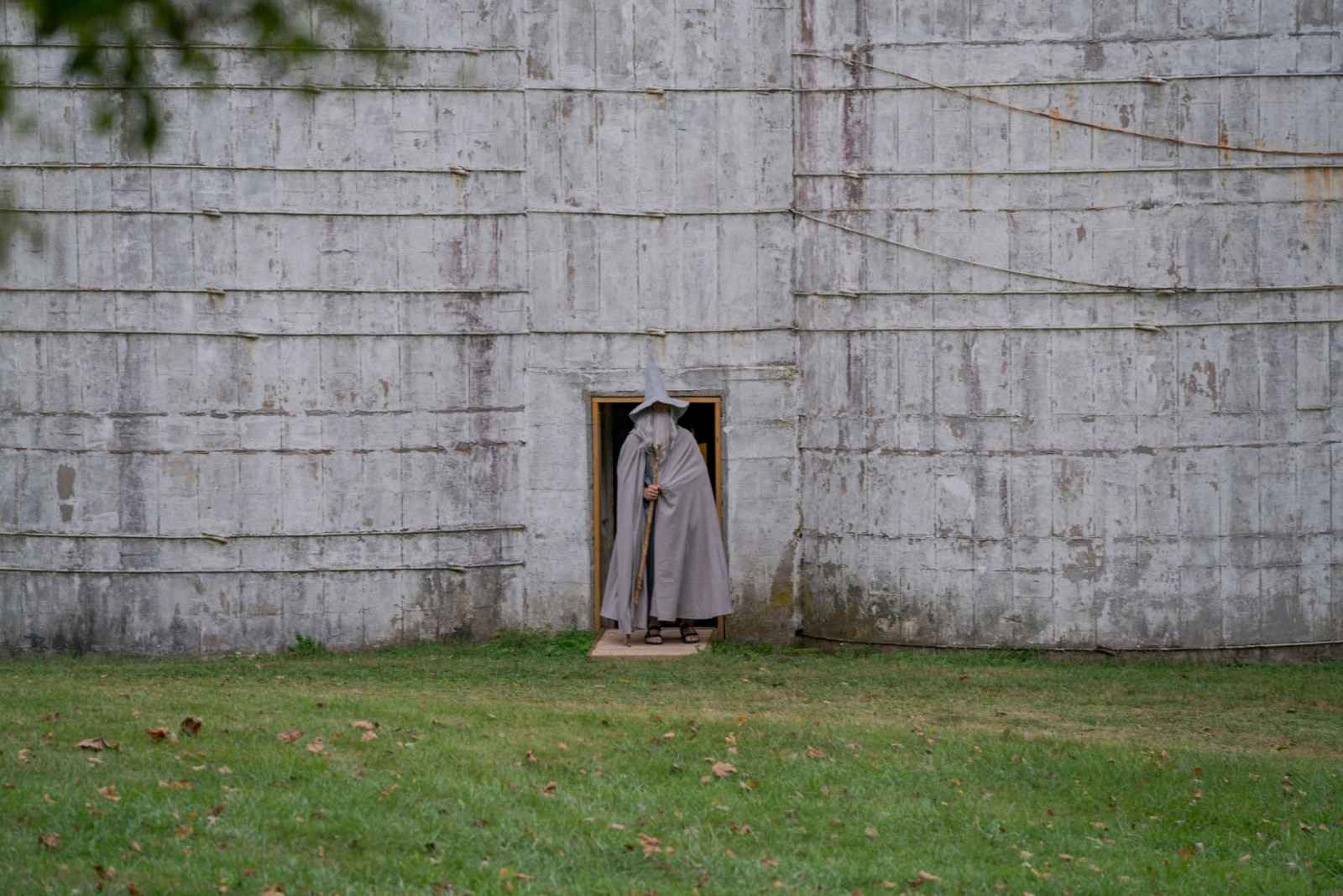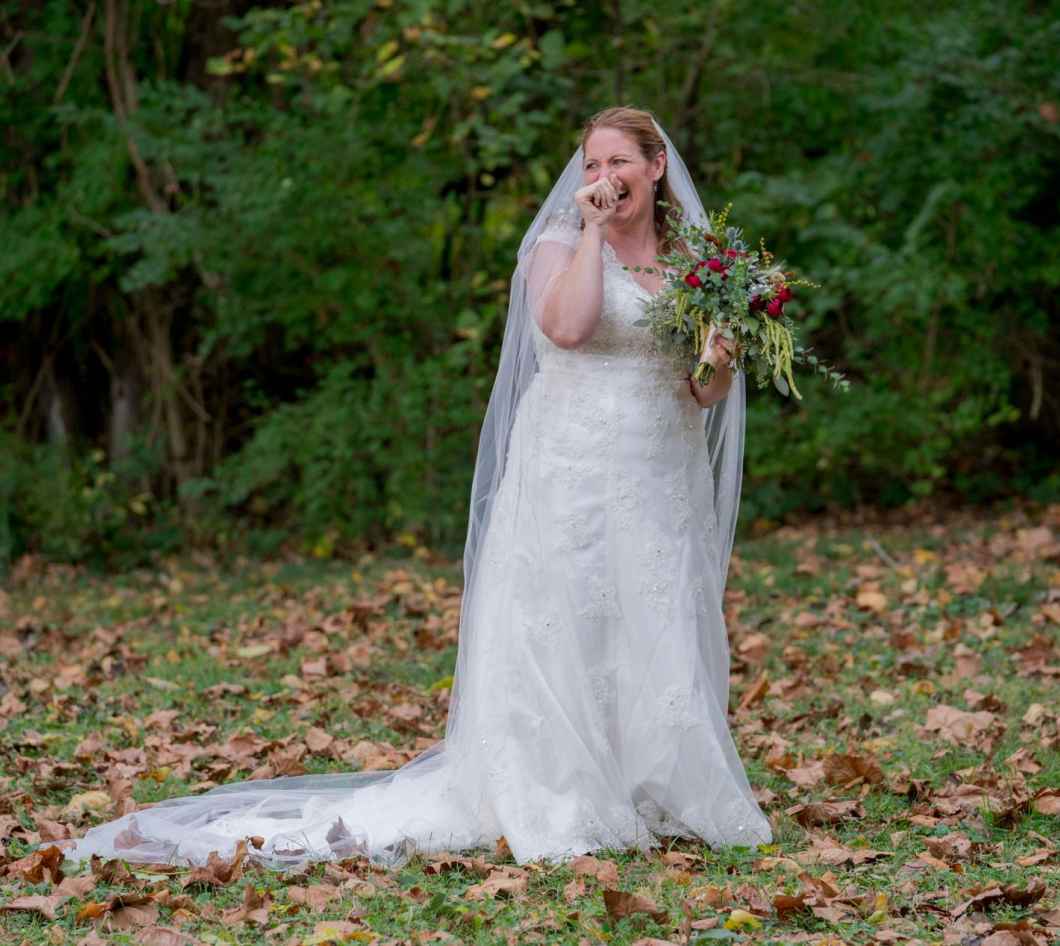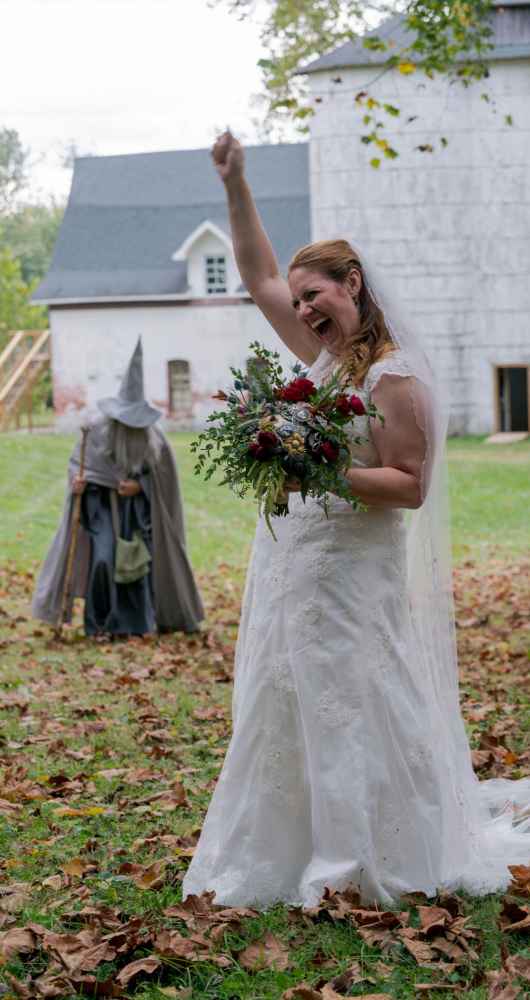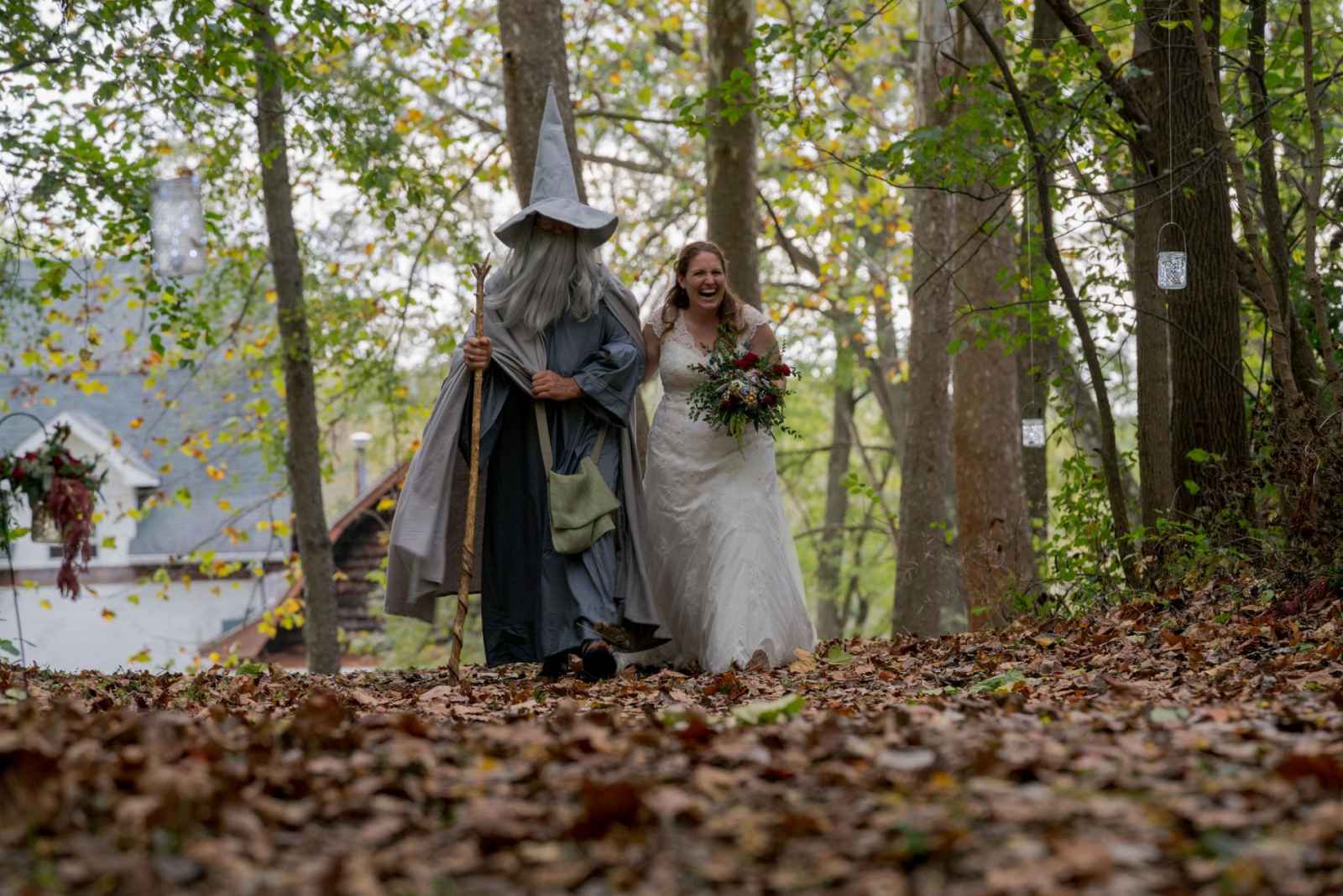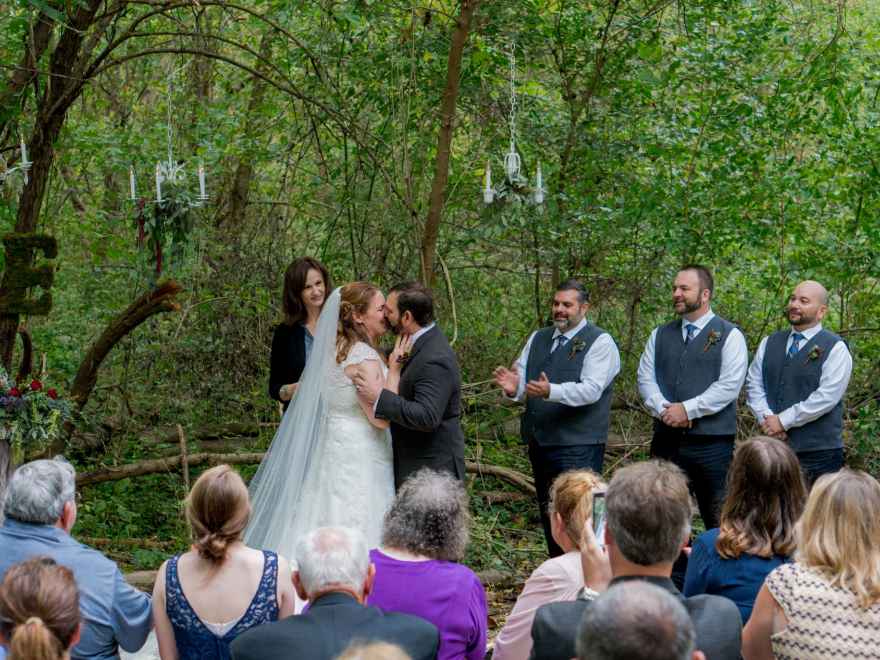 The endeavor took a total of six months and included Theresa's dad hunting for wooden tables and chairs for about a year. We think you'll agree the labor of love was worth it and proof that—if you can dream it, you can achieve it!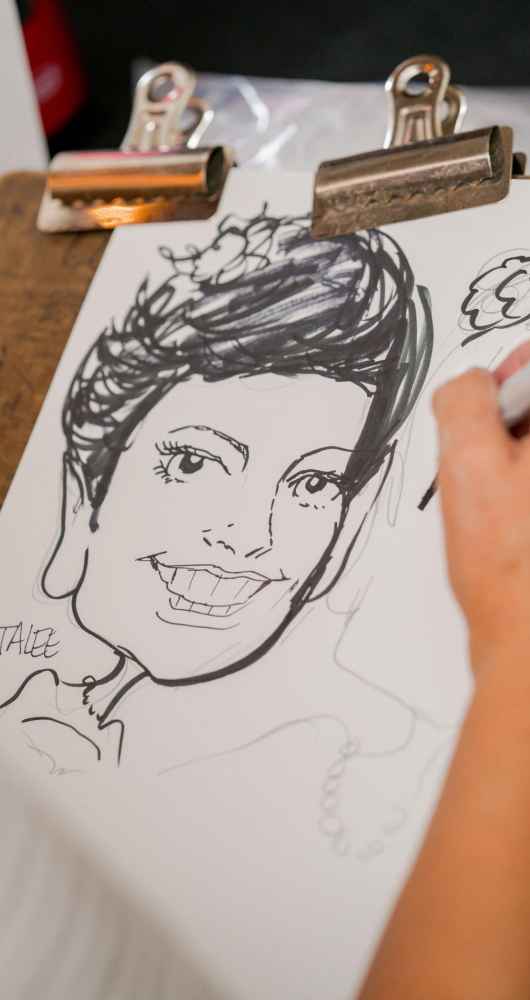 This couple was ultimately inspired by their love of history and The Hobbit. "We knew we wanted it to be unique in every way, untraditional and scream our personalities," says Theresa. Their nuptials were packed with all kinds of special touches, from tree branch chandeliers made by Theresa's mom to a pre-wedding guitarist, a caricaturist, hobbit slippers and ears (to name a few). Theresa adds:
"The open bar was built by hand by Joe and his college roommate (best friend) and wife and transported to the barn from Michigan. Our bartender was dressed in costume and was also a childhood friend. We had a local strings group perform music live during dinner and my niece, Allison, who was part of the Indianapolis Children's Choir sang 'Hallelujah' before speeches. I walked down the aisle to The Hobbit theme music and, moments before walking down the wooded path, I could not locate my dad. The bell rang in the barn (which my father had fixed as a surprise for me), and my dad came out of the barn dressed as Gandalf. This was my favorite part. We also had a group shot of the whole wedding on the hill. My sister did our wedding cake as the book series Lord of the Rings."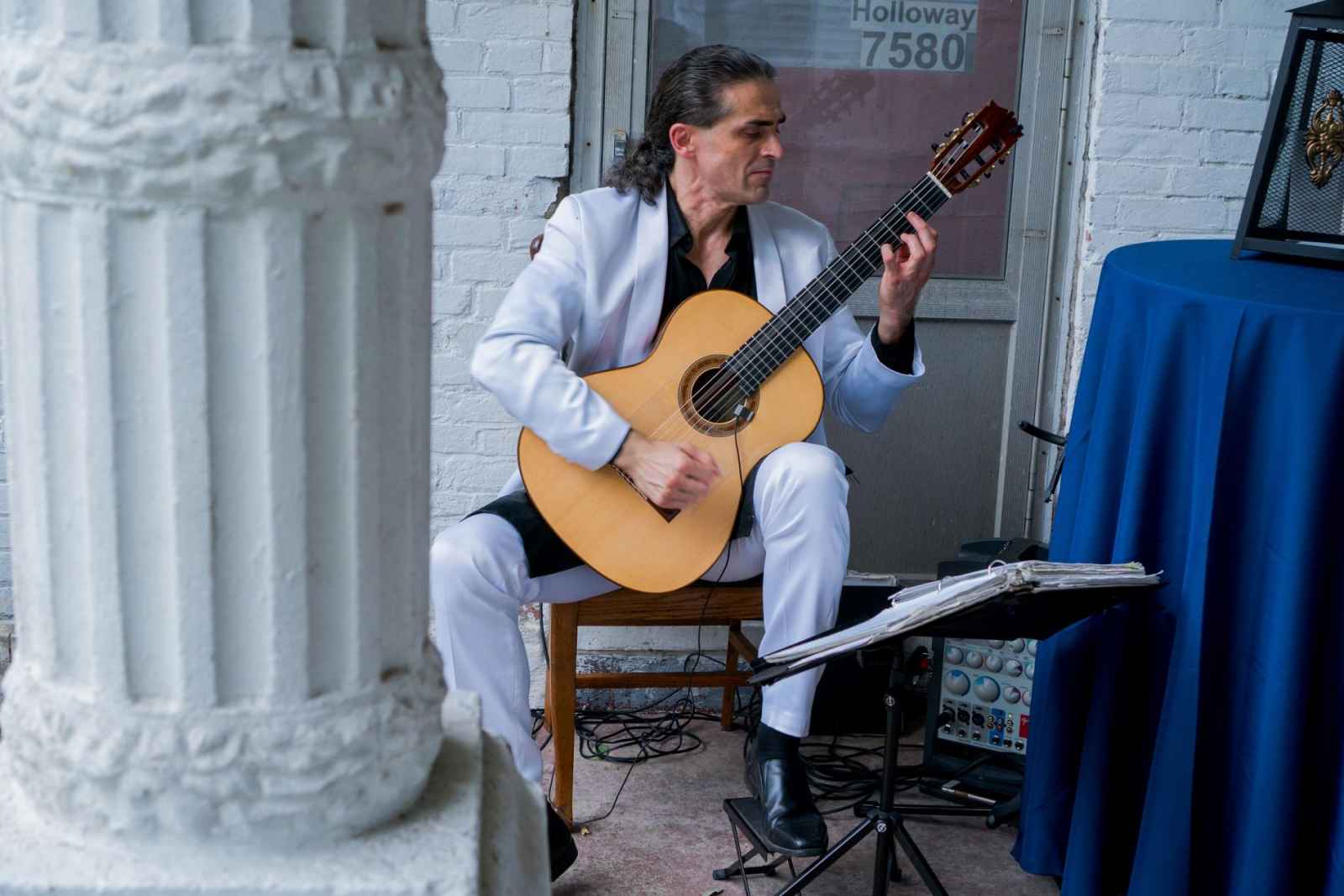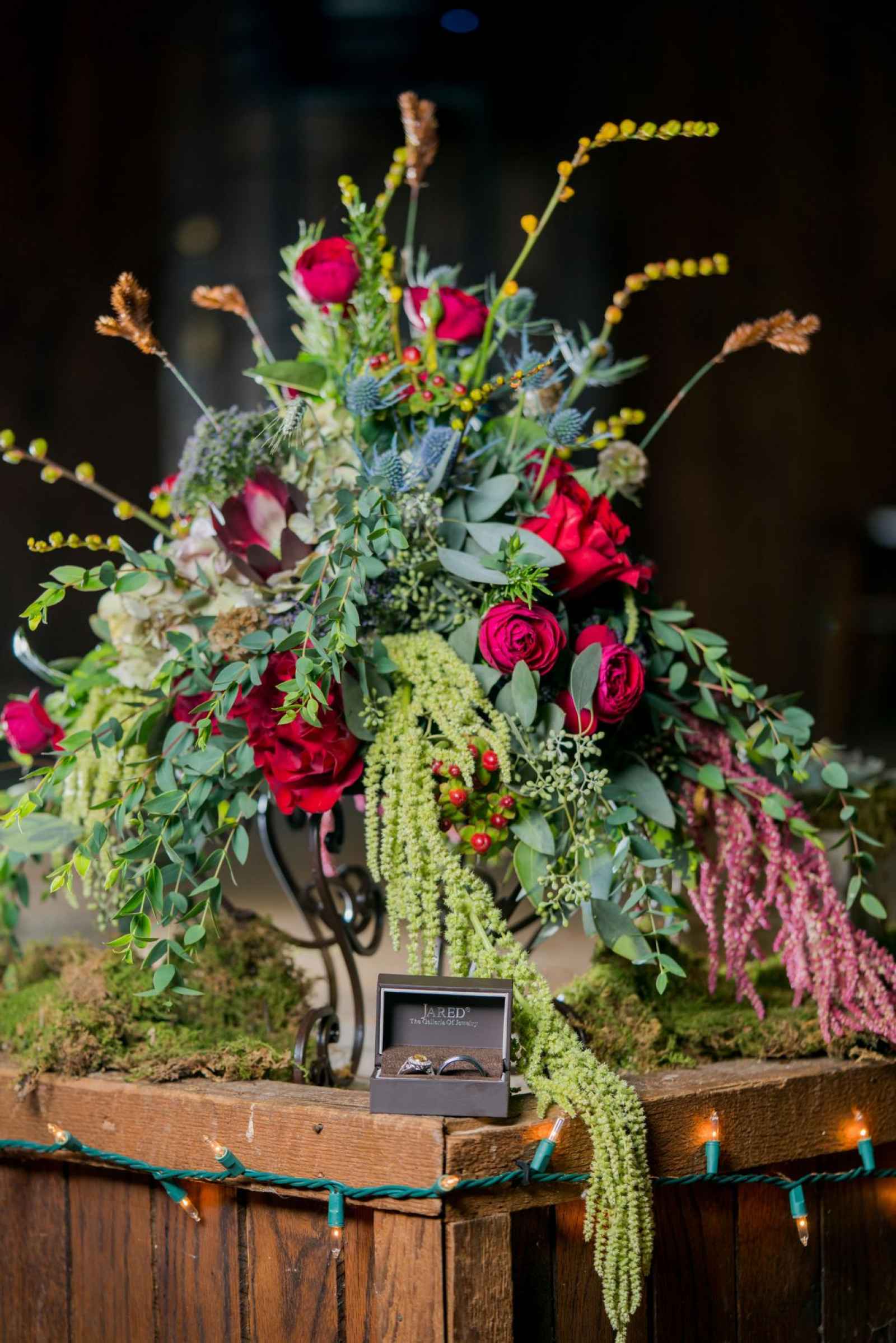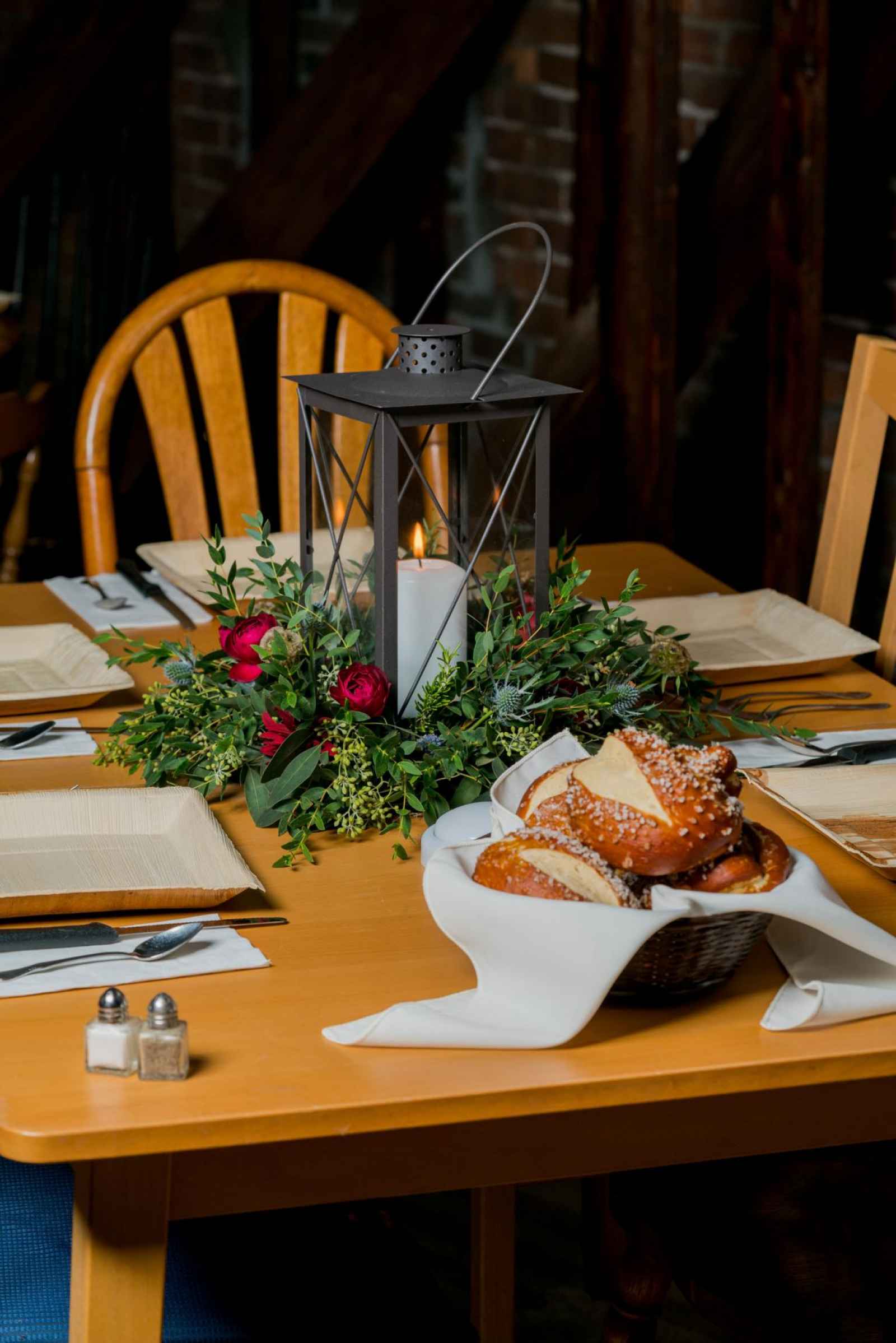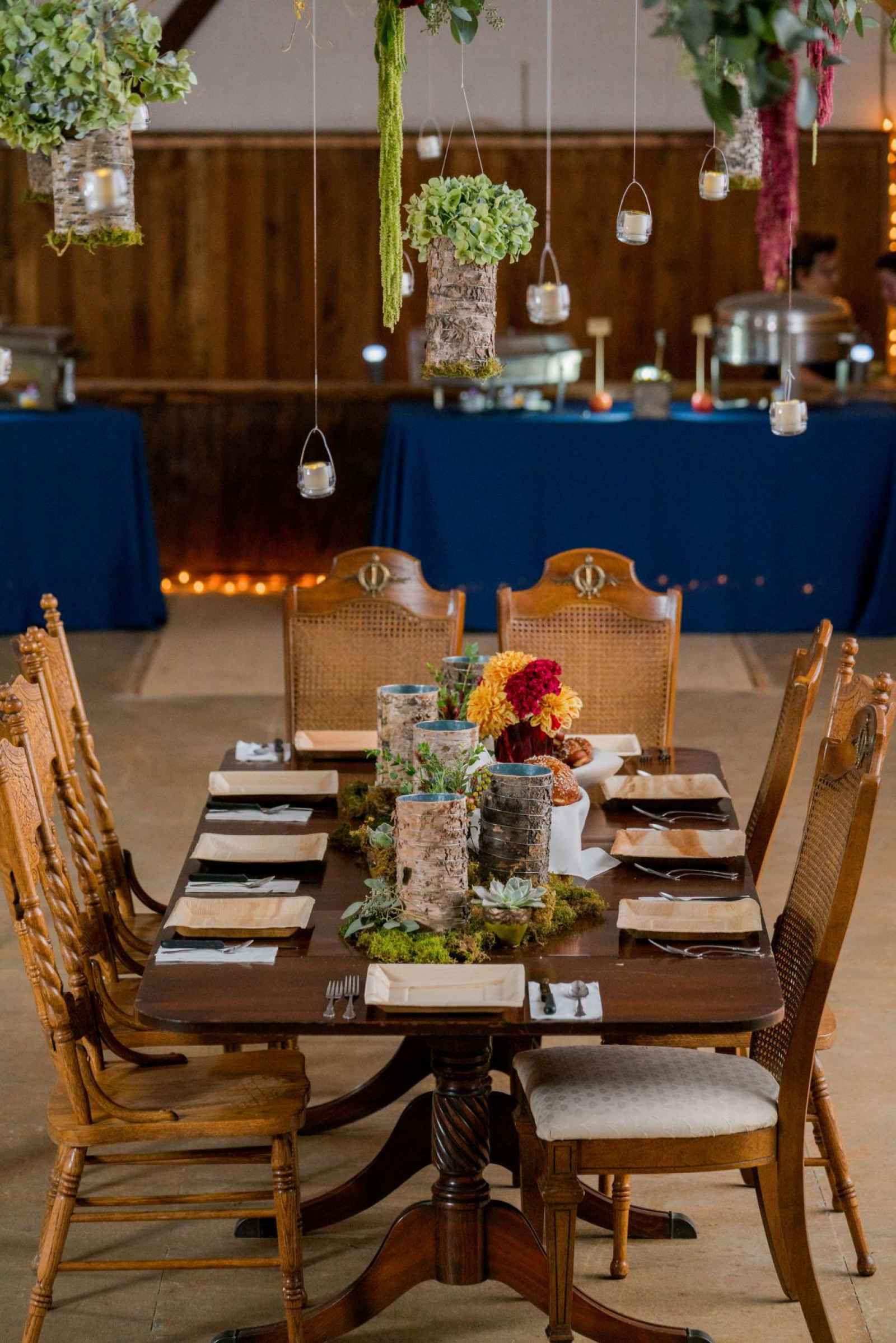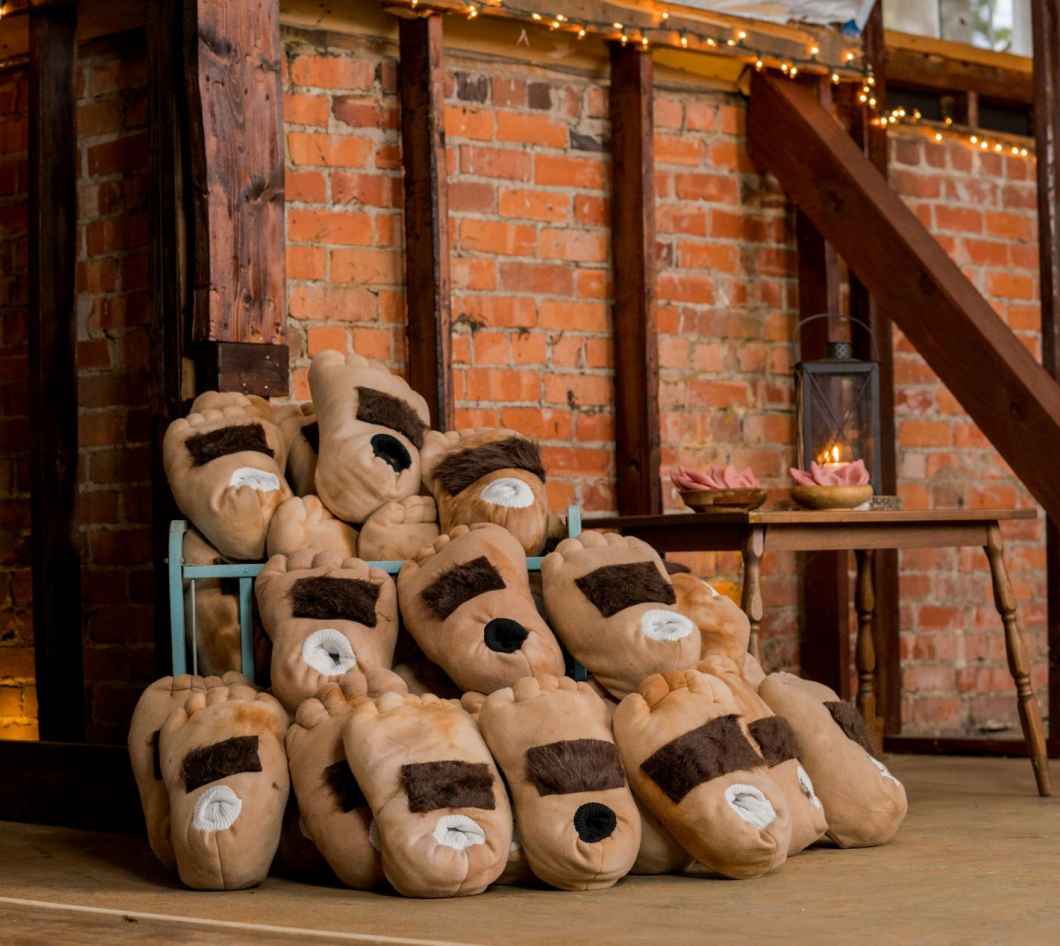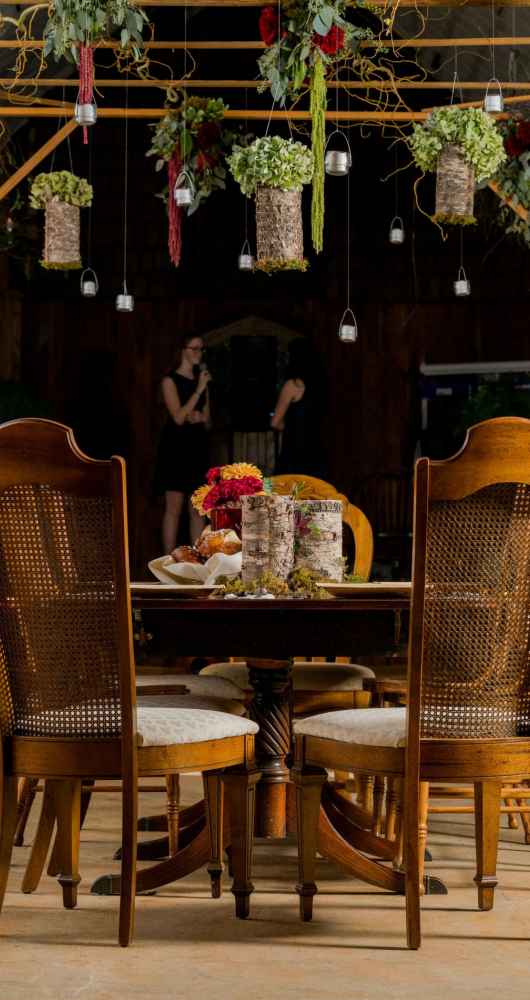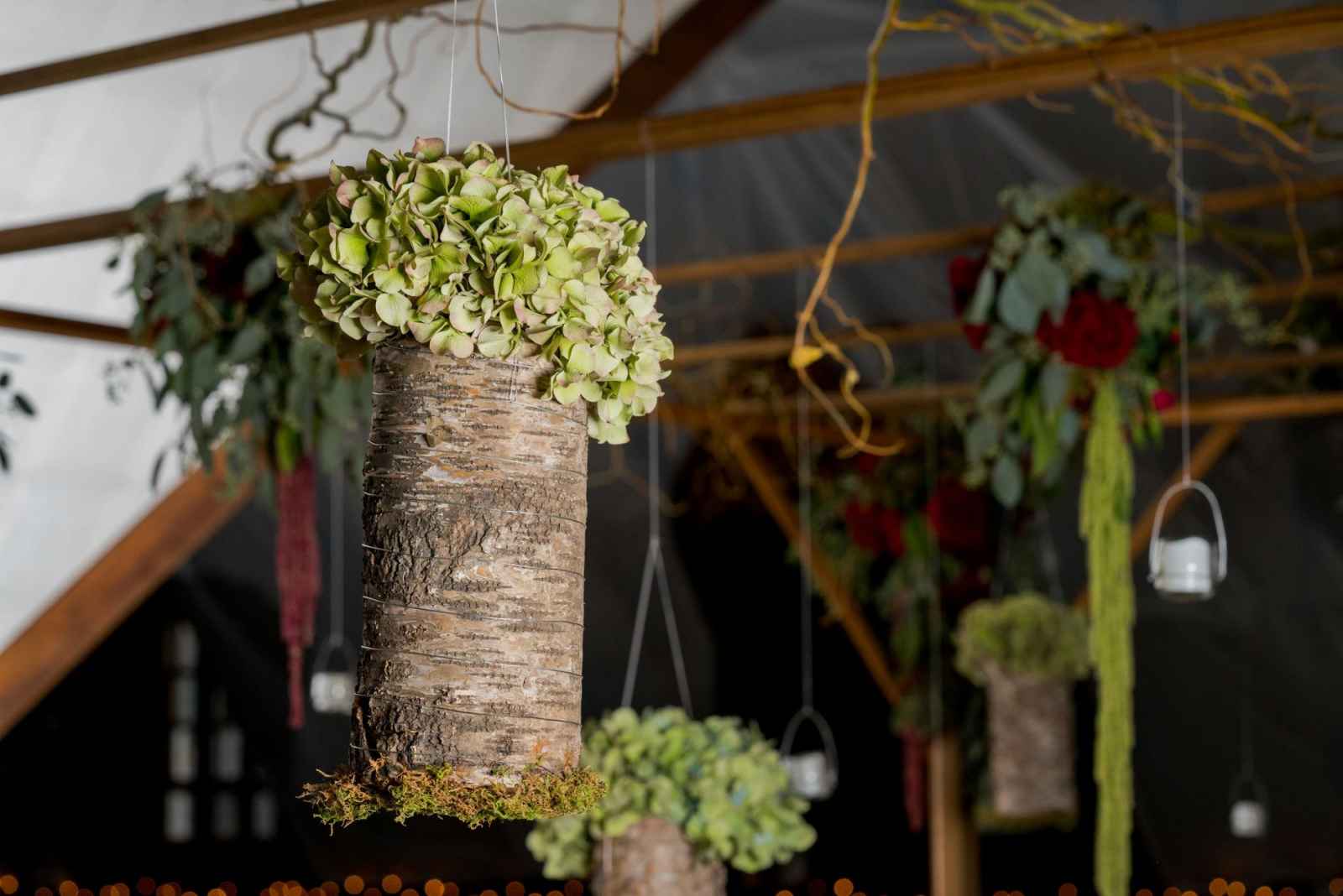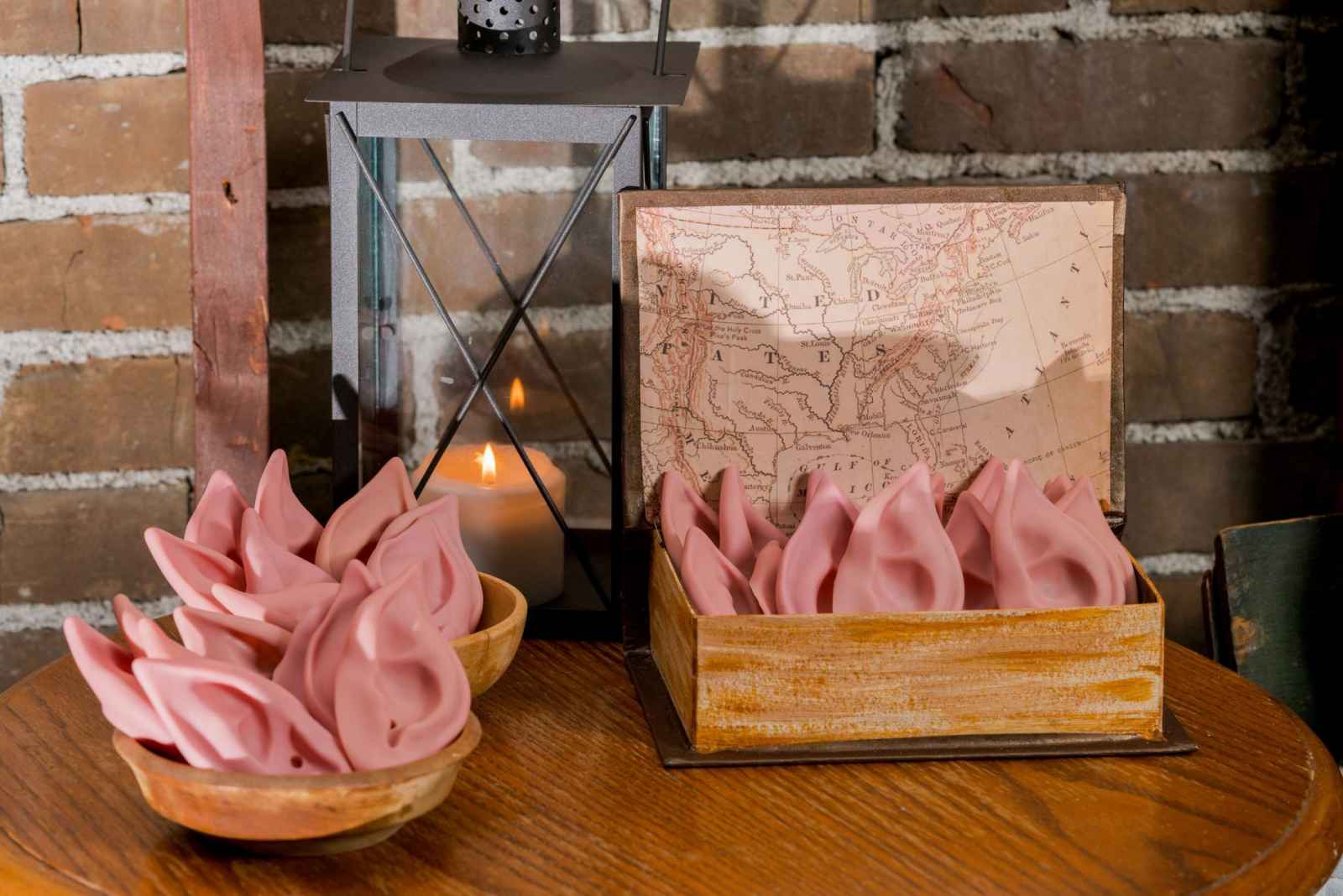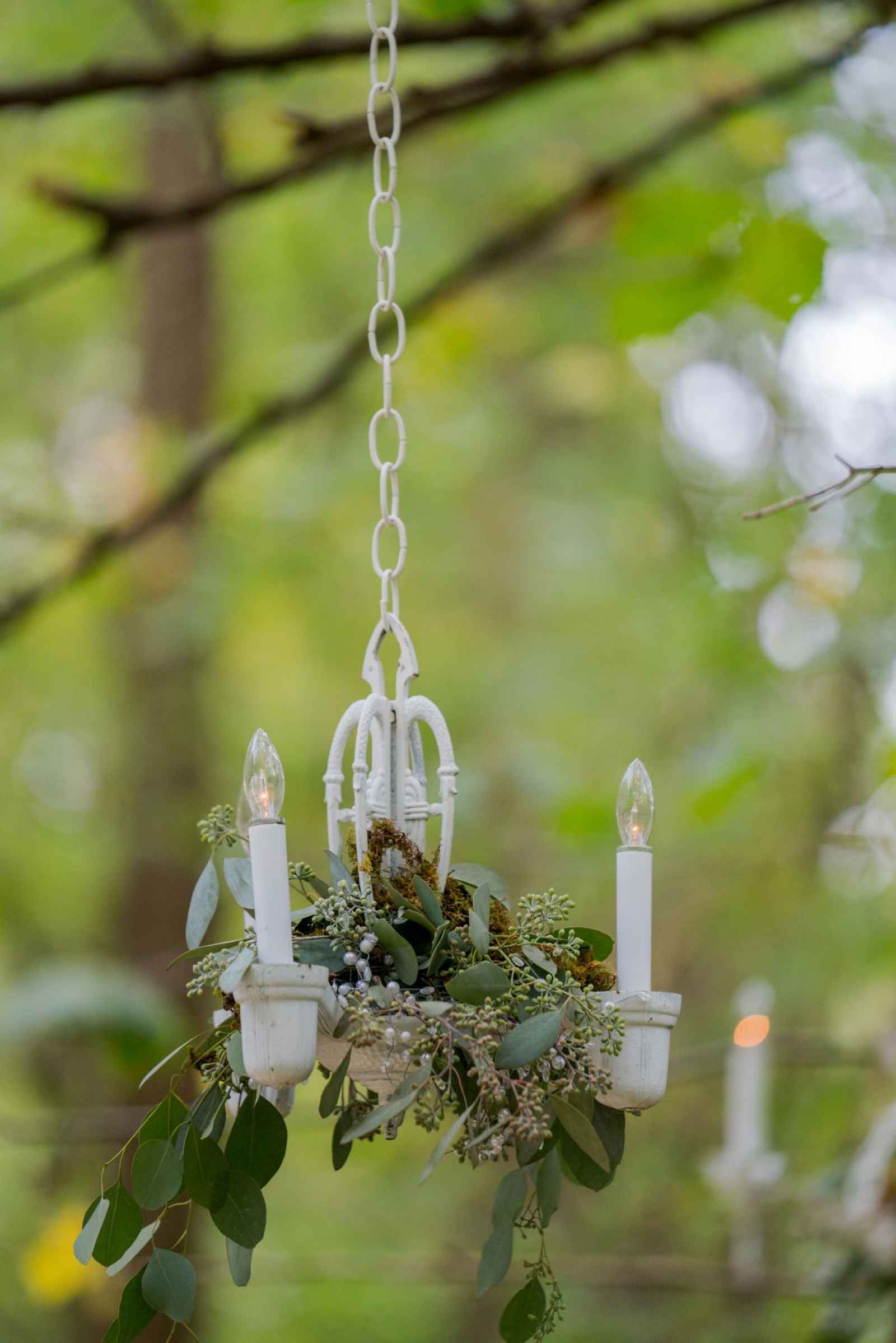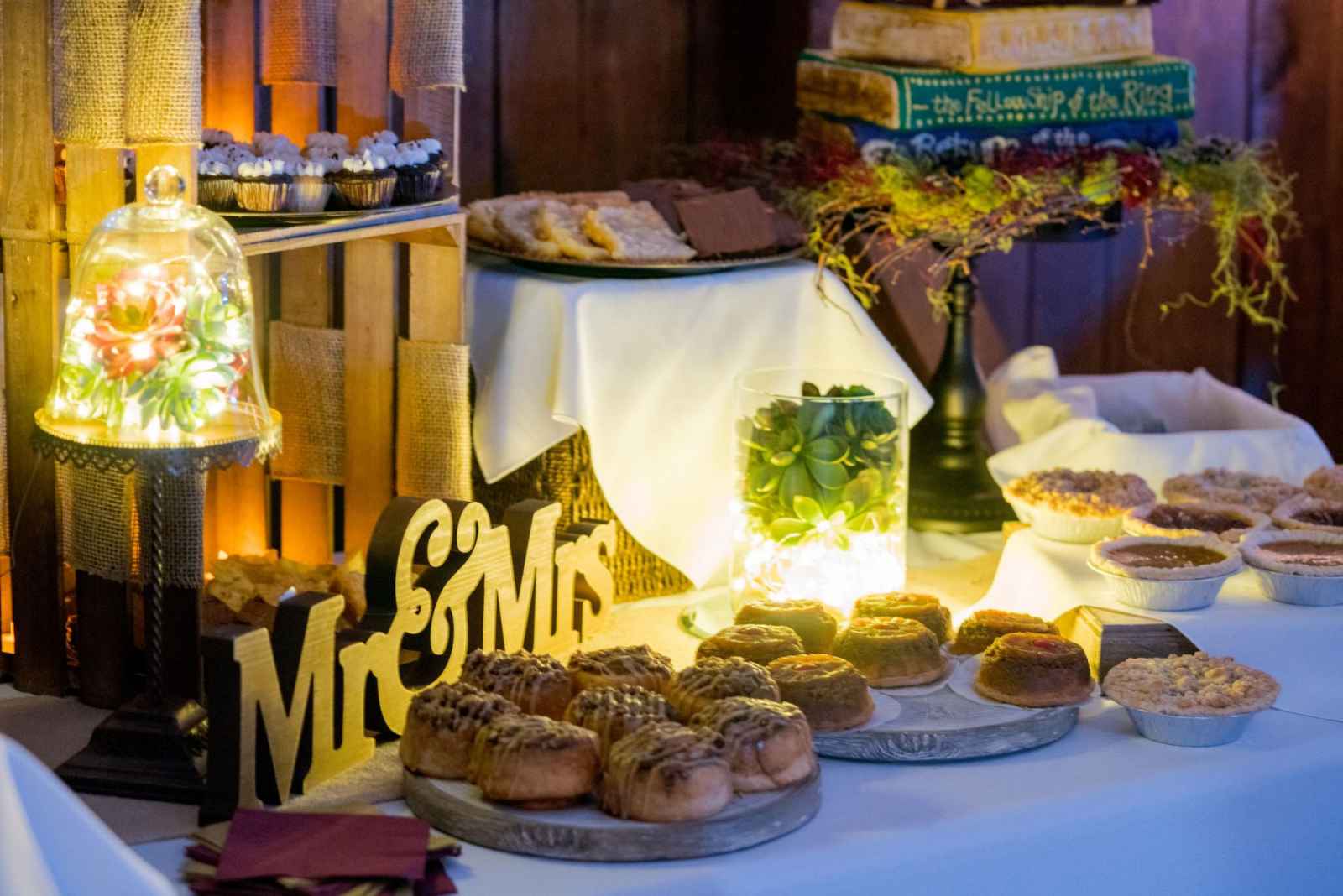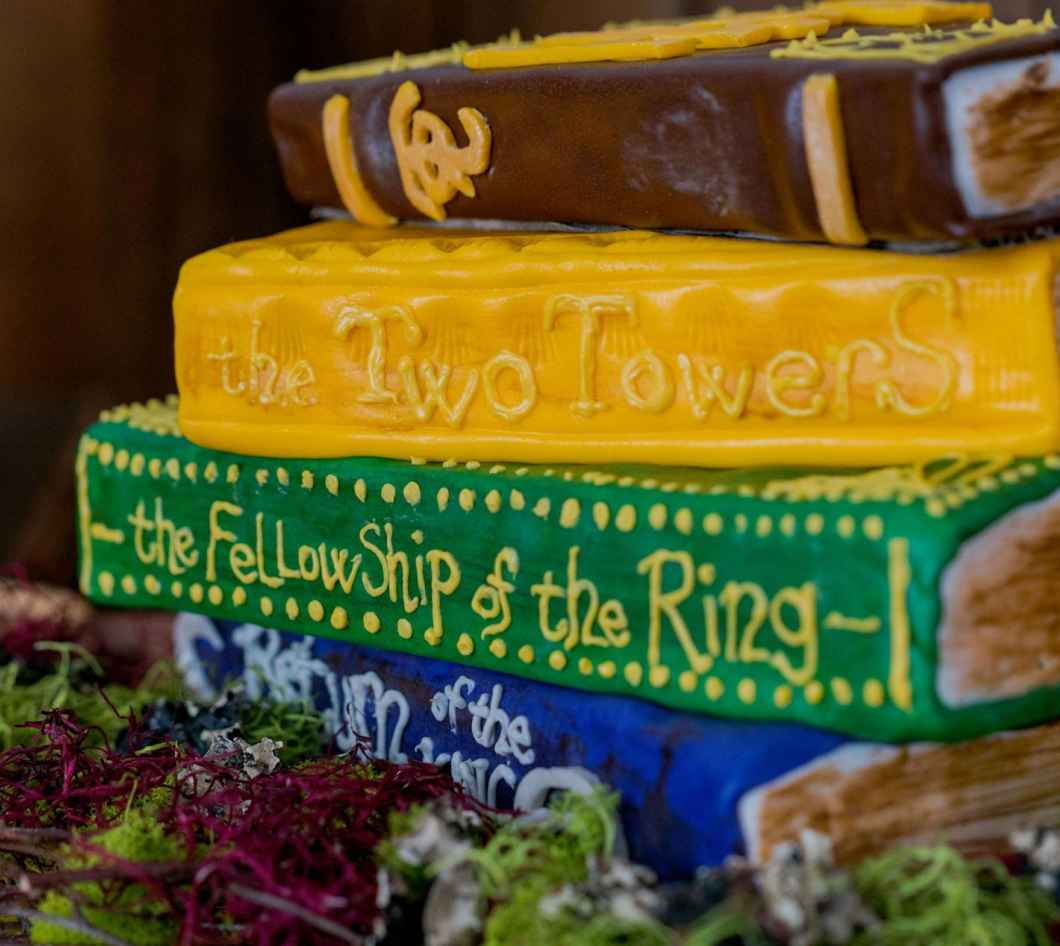 Advice From the Bride
"No idea is a crazy idea," says Theresa. "Never compromise your dream. There is ALWAYS a way. Breathe. It's just a day. Embrace every single moment."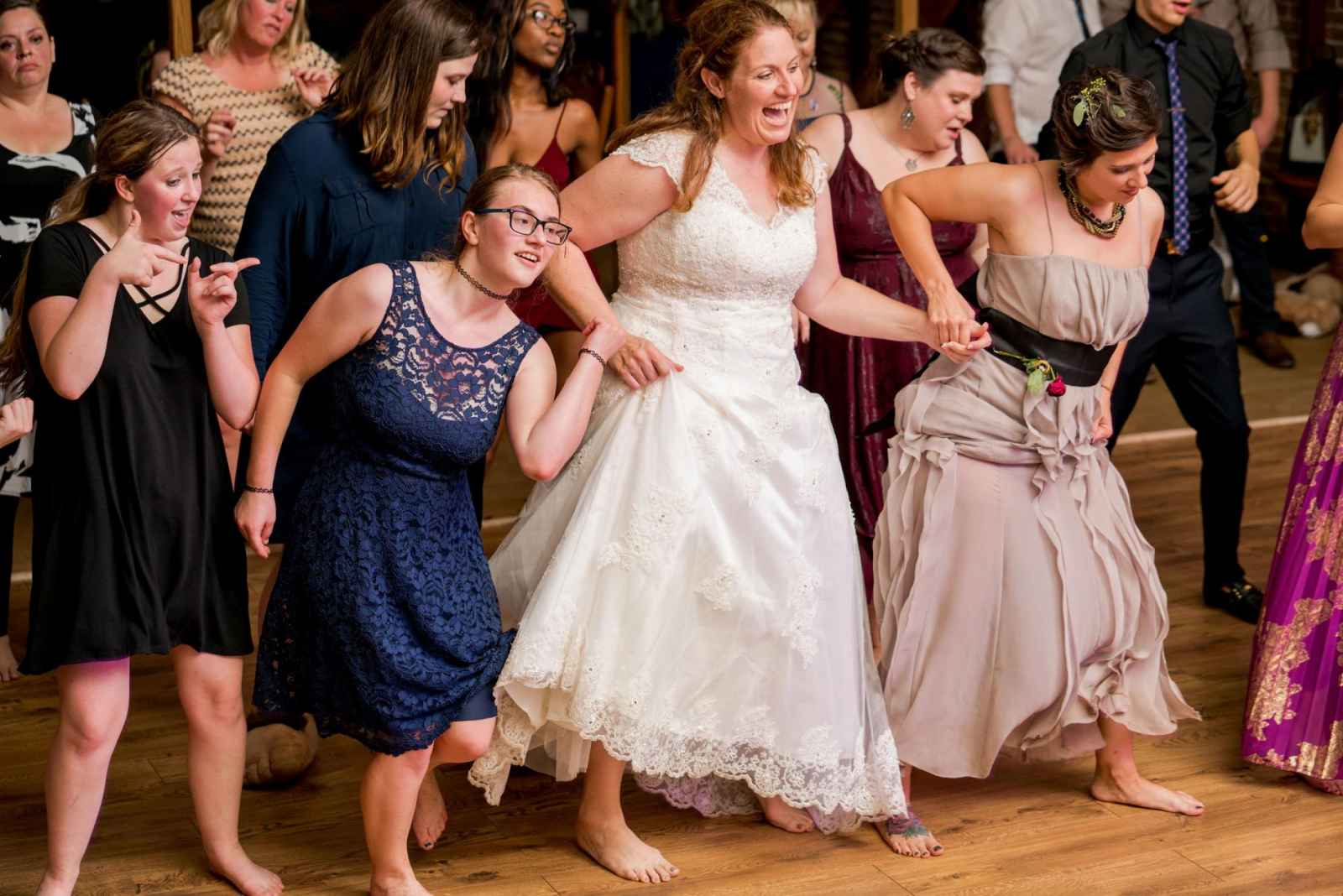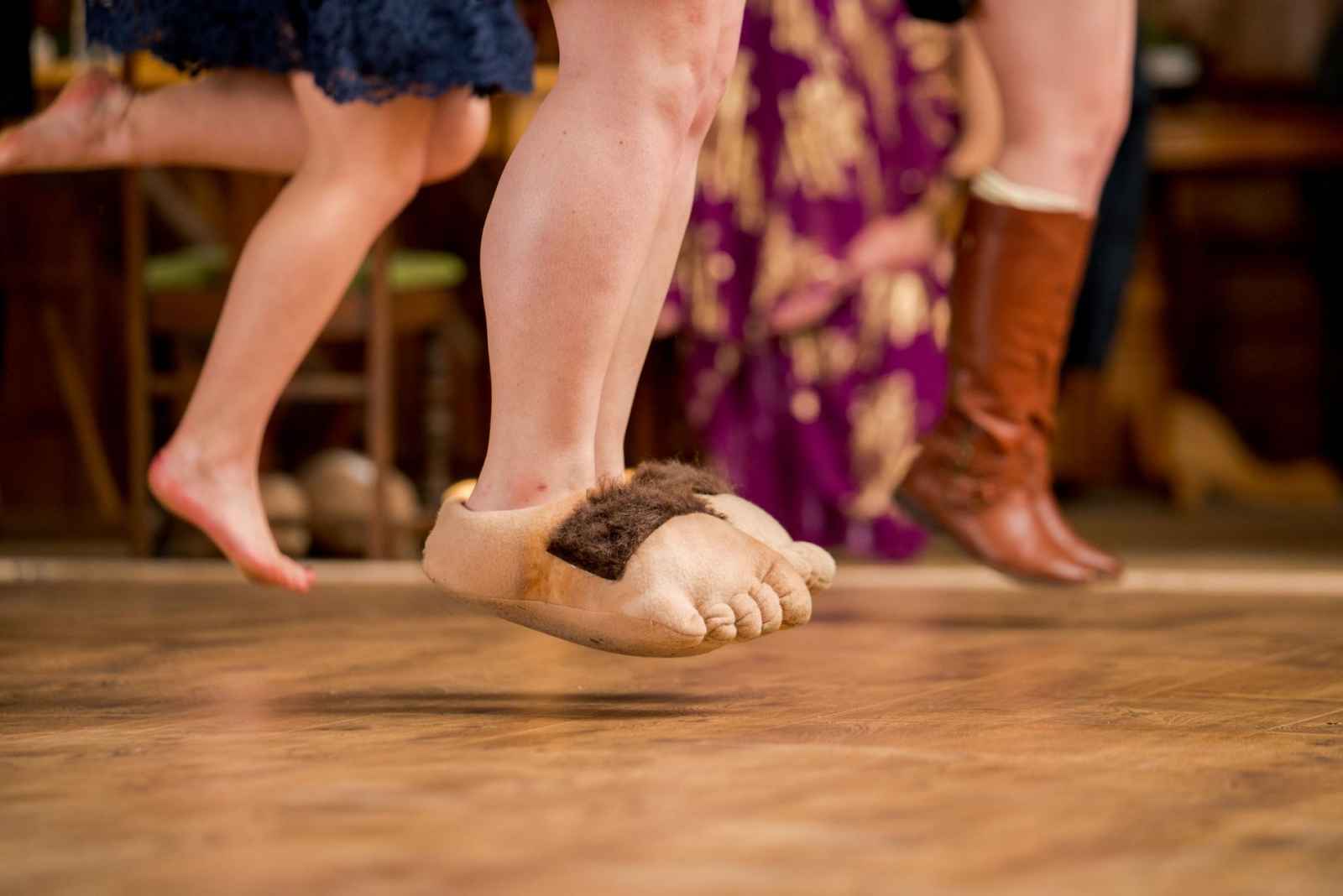 are you a bride-to-be?
We'd love to plan with you on weddingday-online.com. Let's get started!
 
are you a wedding extraordinaire?
Join WeddingDay Magazine in inspiring brides by partnering with us! See how here.