The Morris Estate, located in Southwest Michigan, is a wedding locale that has become synonymous with simplicity and natural beauty. Built in 1938, the magic of this alluring space isn't just owed to its unique setting and gorgeous, private grounds, but to the many venues this picturesque property has to offer. Whether it's the stately River HOuse, vintage trading post and schoolhouse, iconic white chapel, covered bridge, wooded trails or fields, The Morris Estate has everything you could wish for and more.

To capture the heart of the endearing Morris Estate, we turned to a dream team of talented vendors, including Fleurology Designs, Hey Sisters! Photography and Something Blue Stylists. The vision that resulted was romantic, richly toned and full of nods to the expansive wilderness that surrounds the venue—a unique collection of spaces that are full of beautiful details, modern conveniences and overflowing with charm.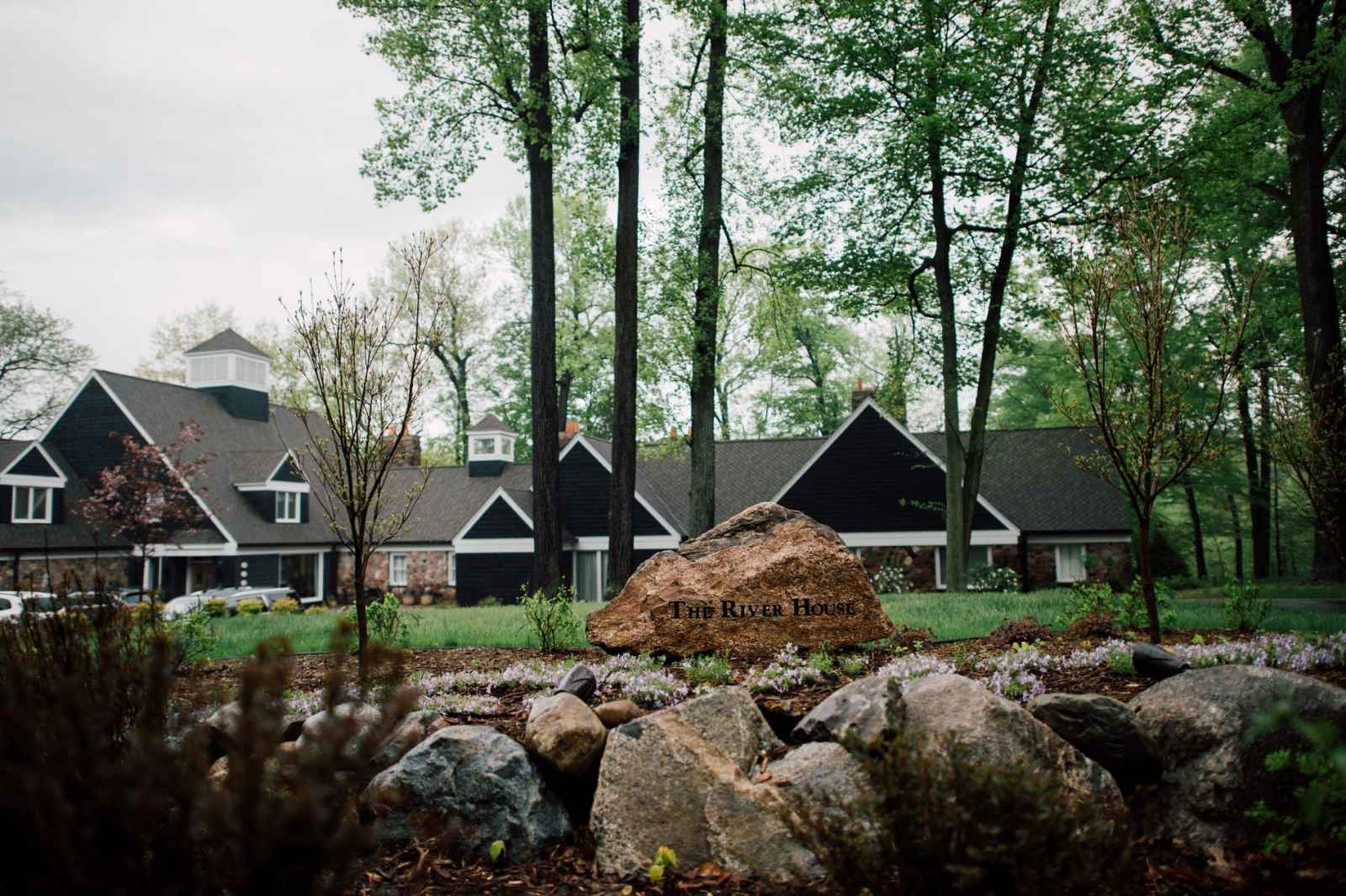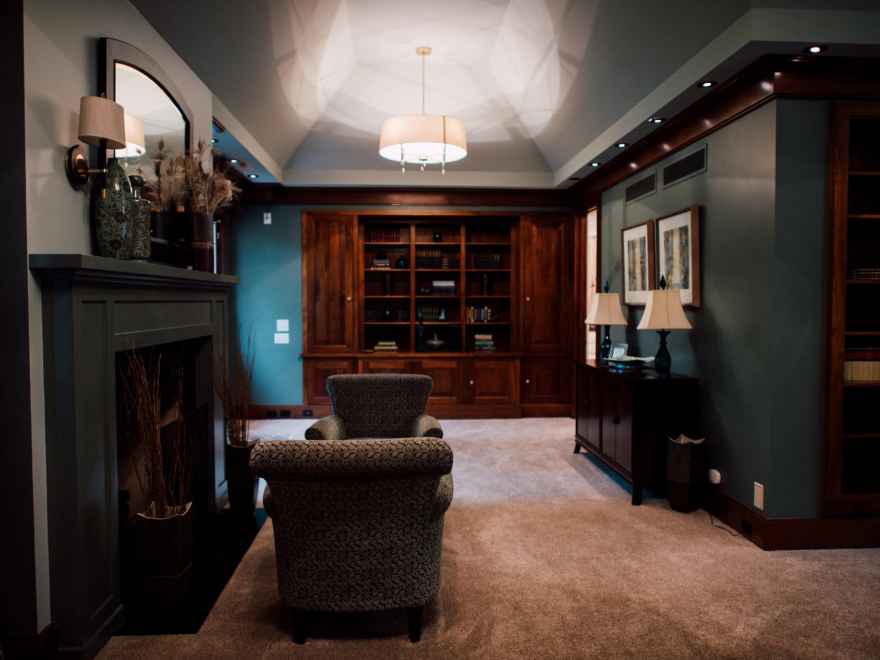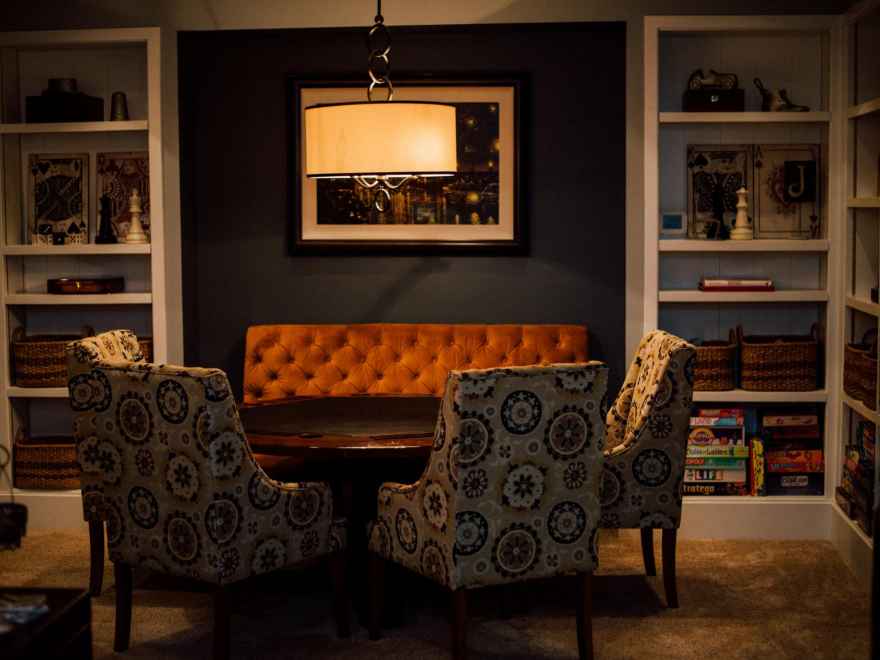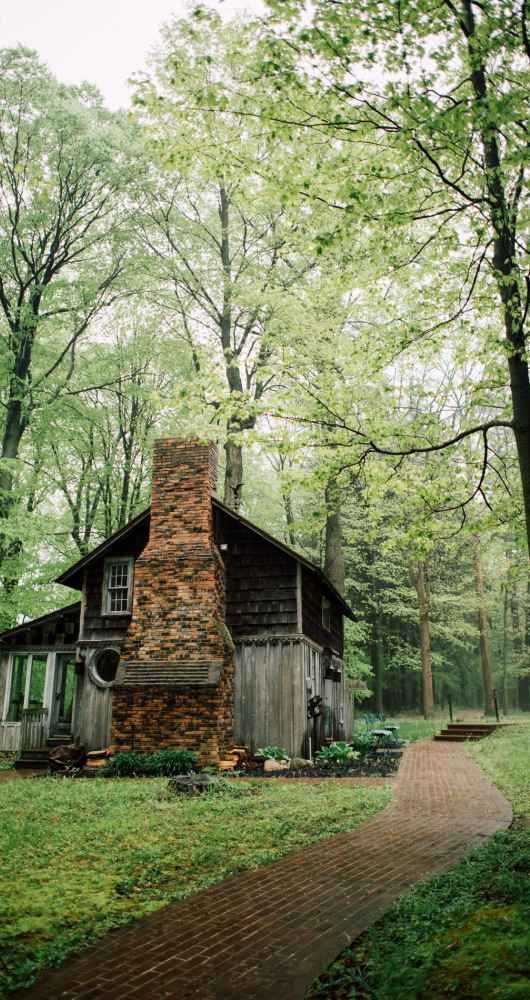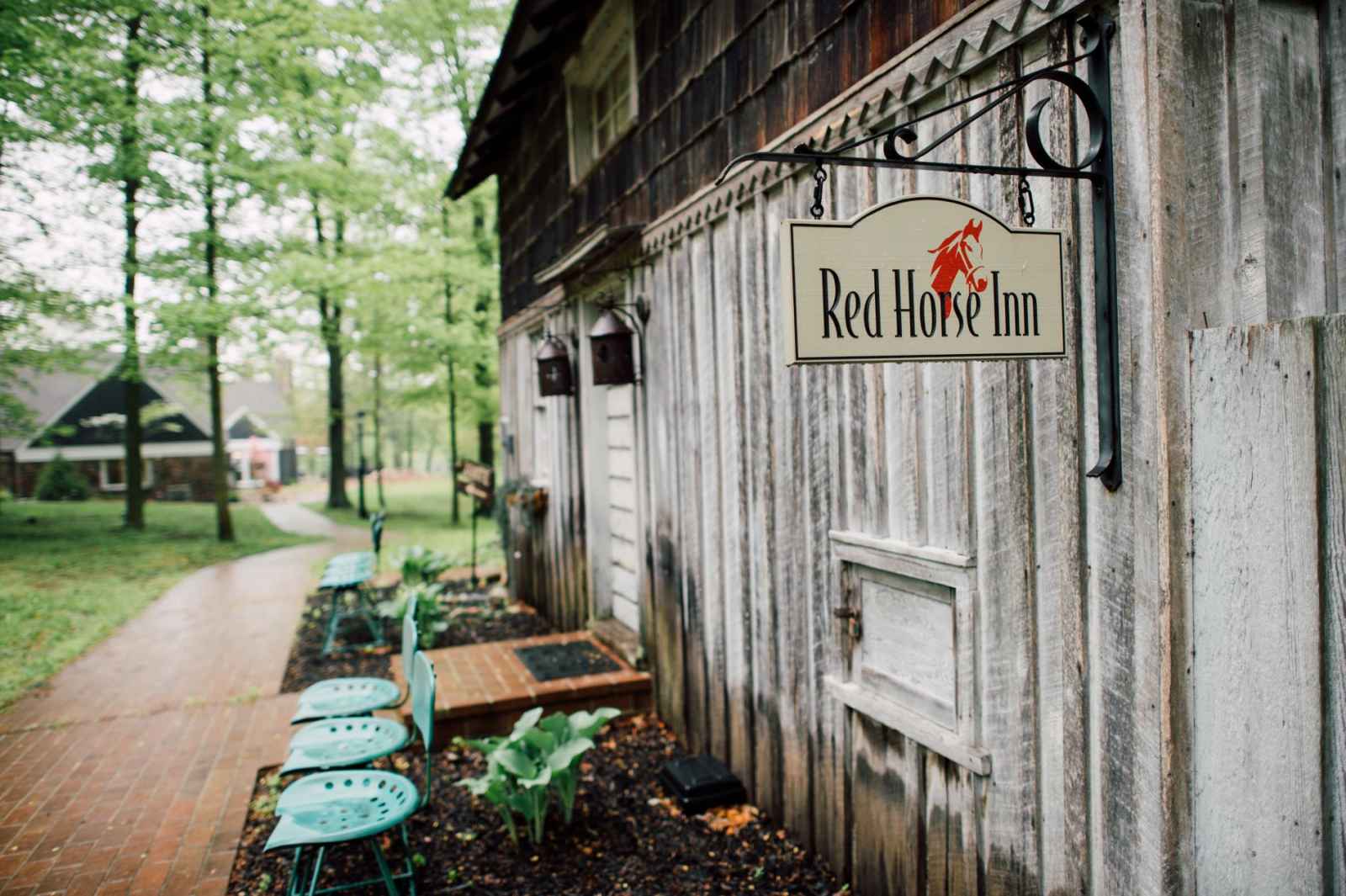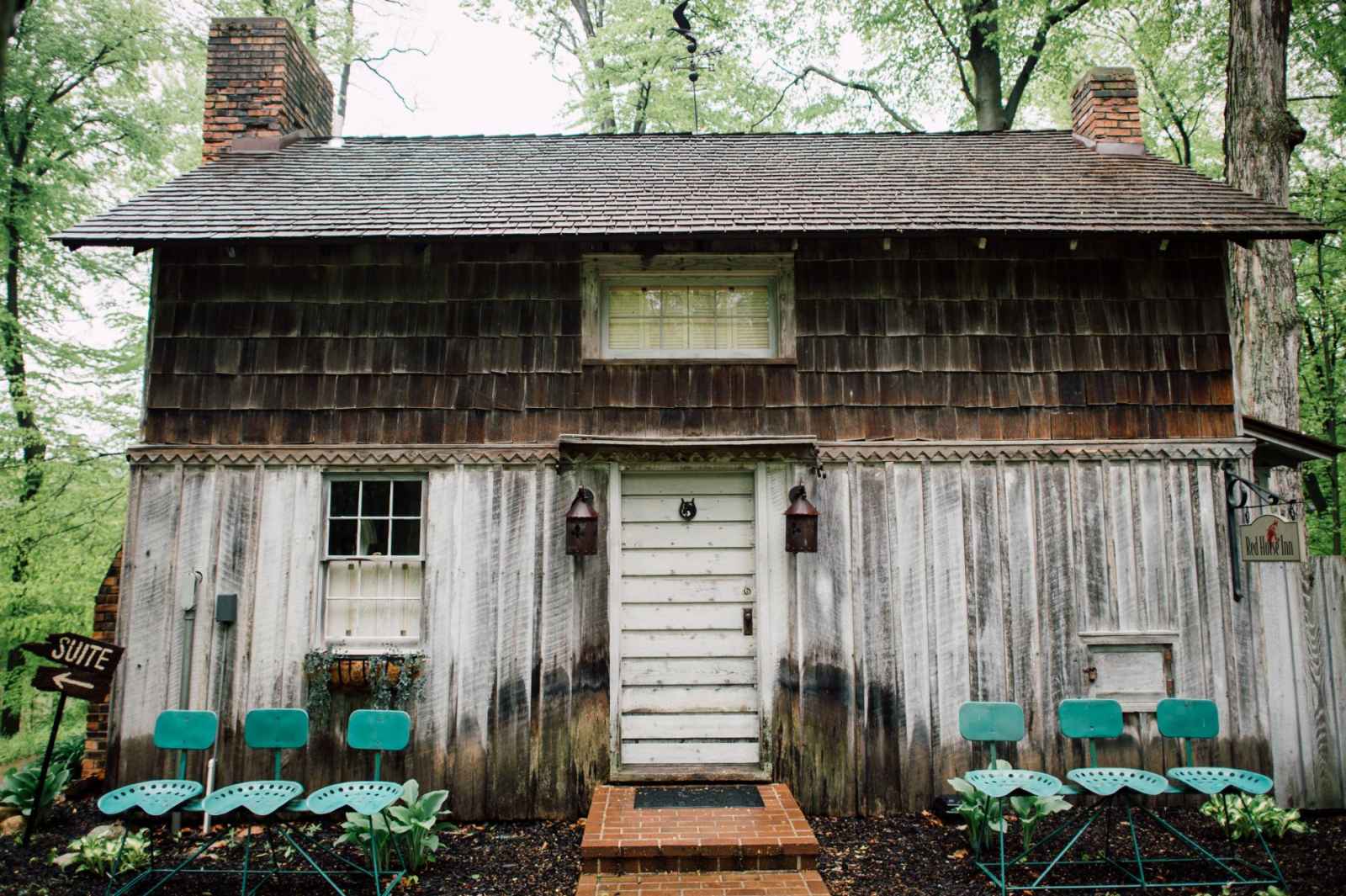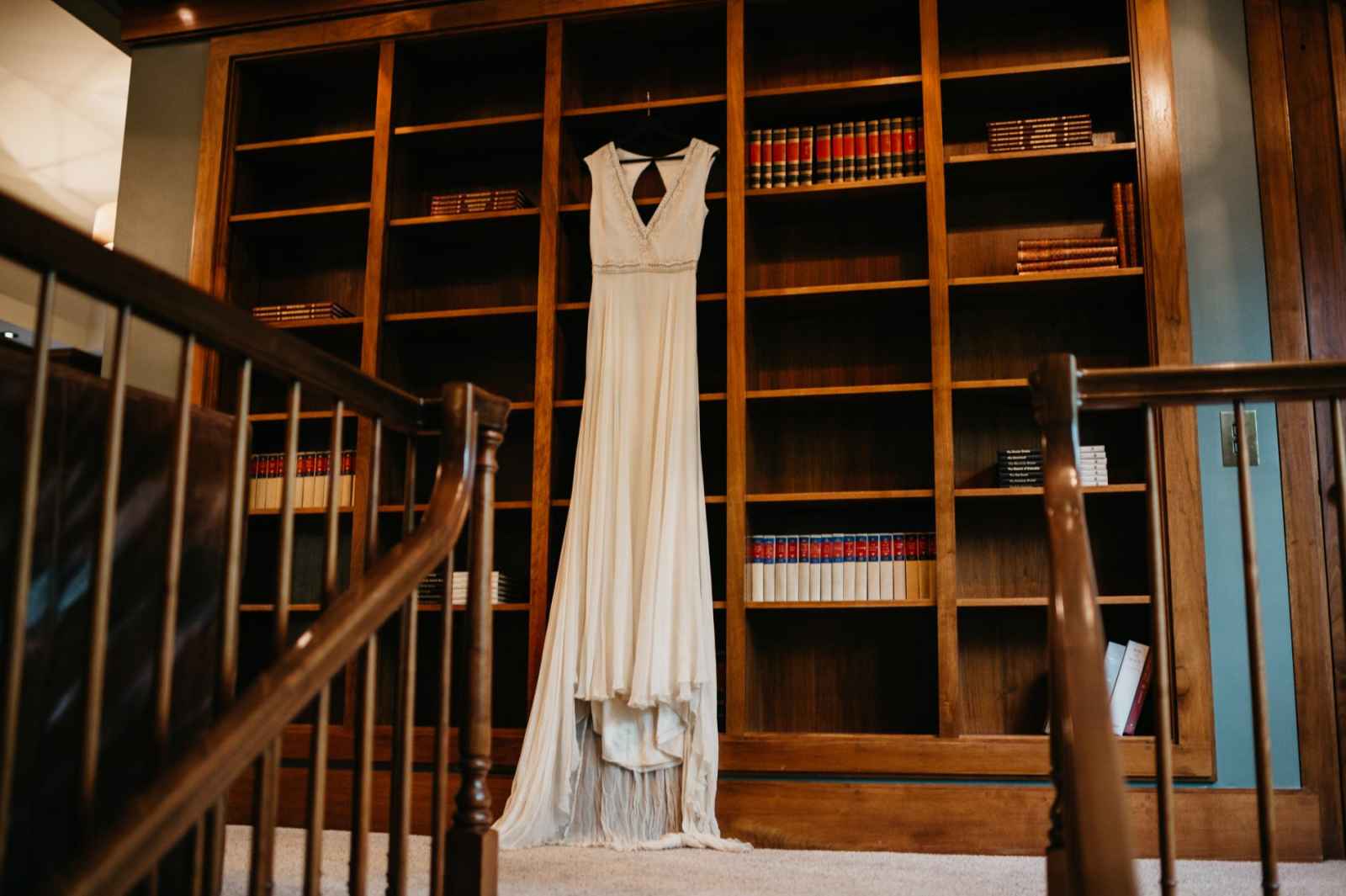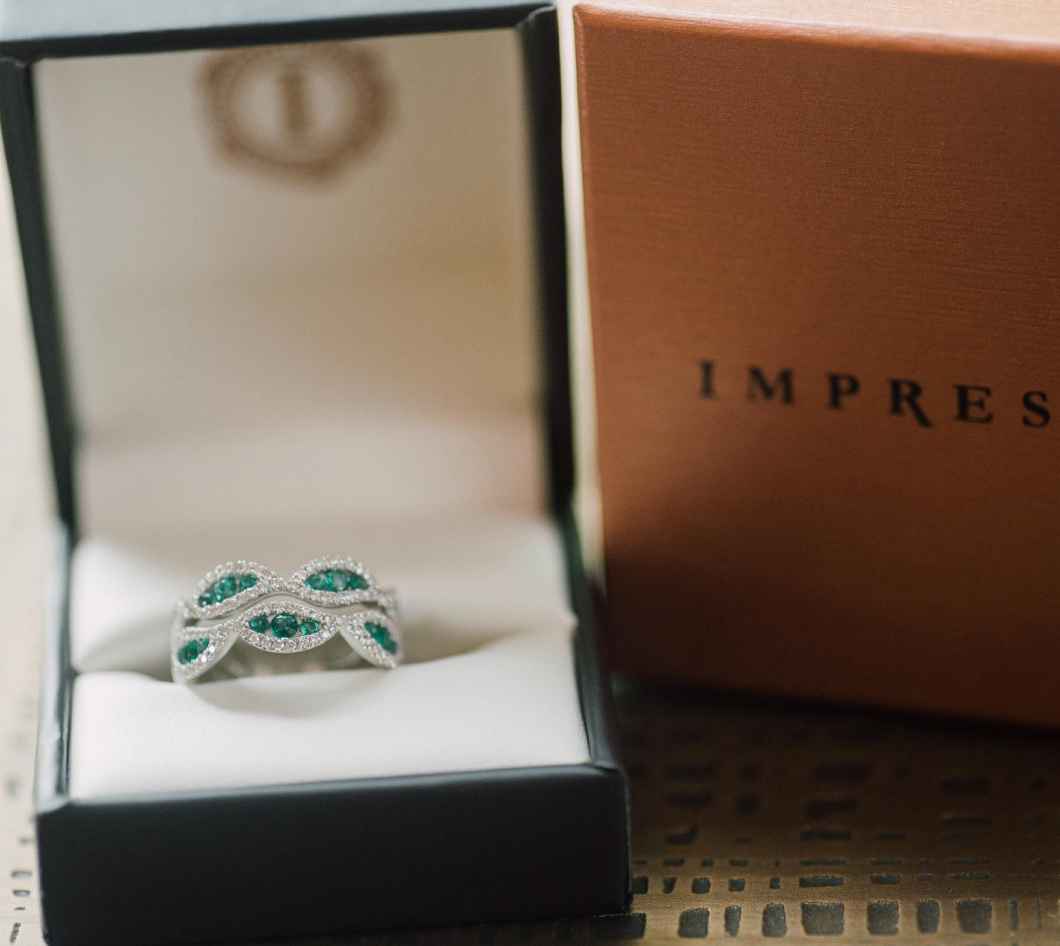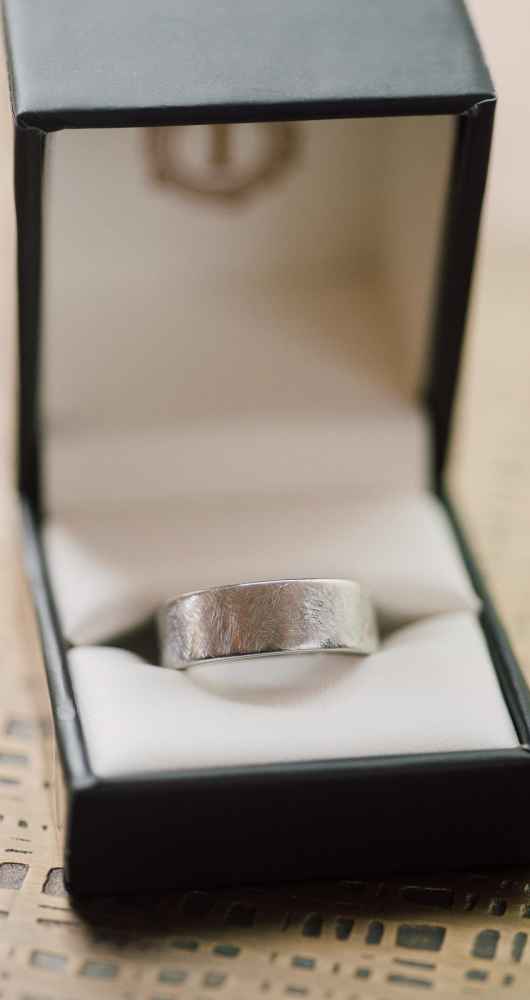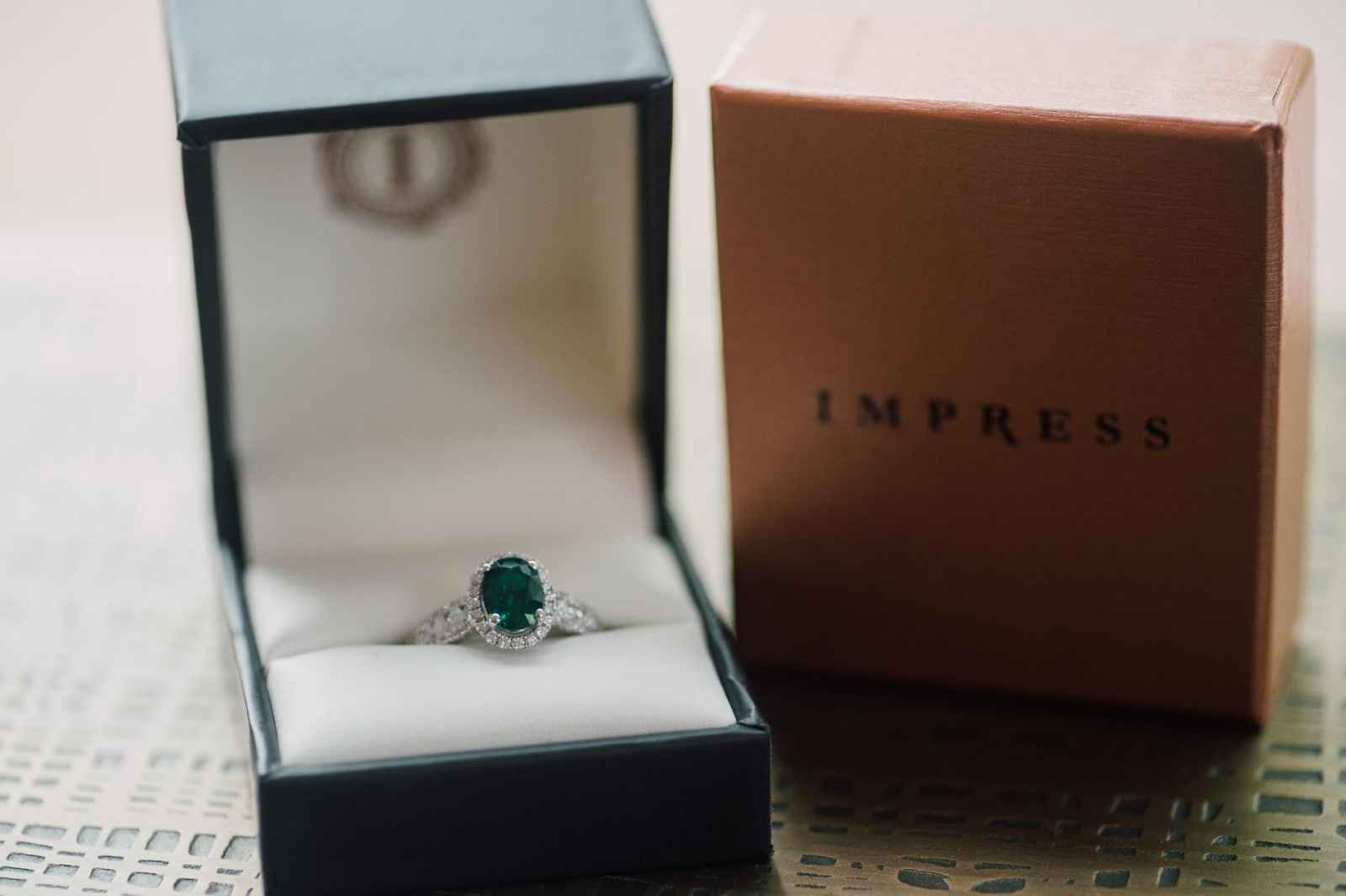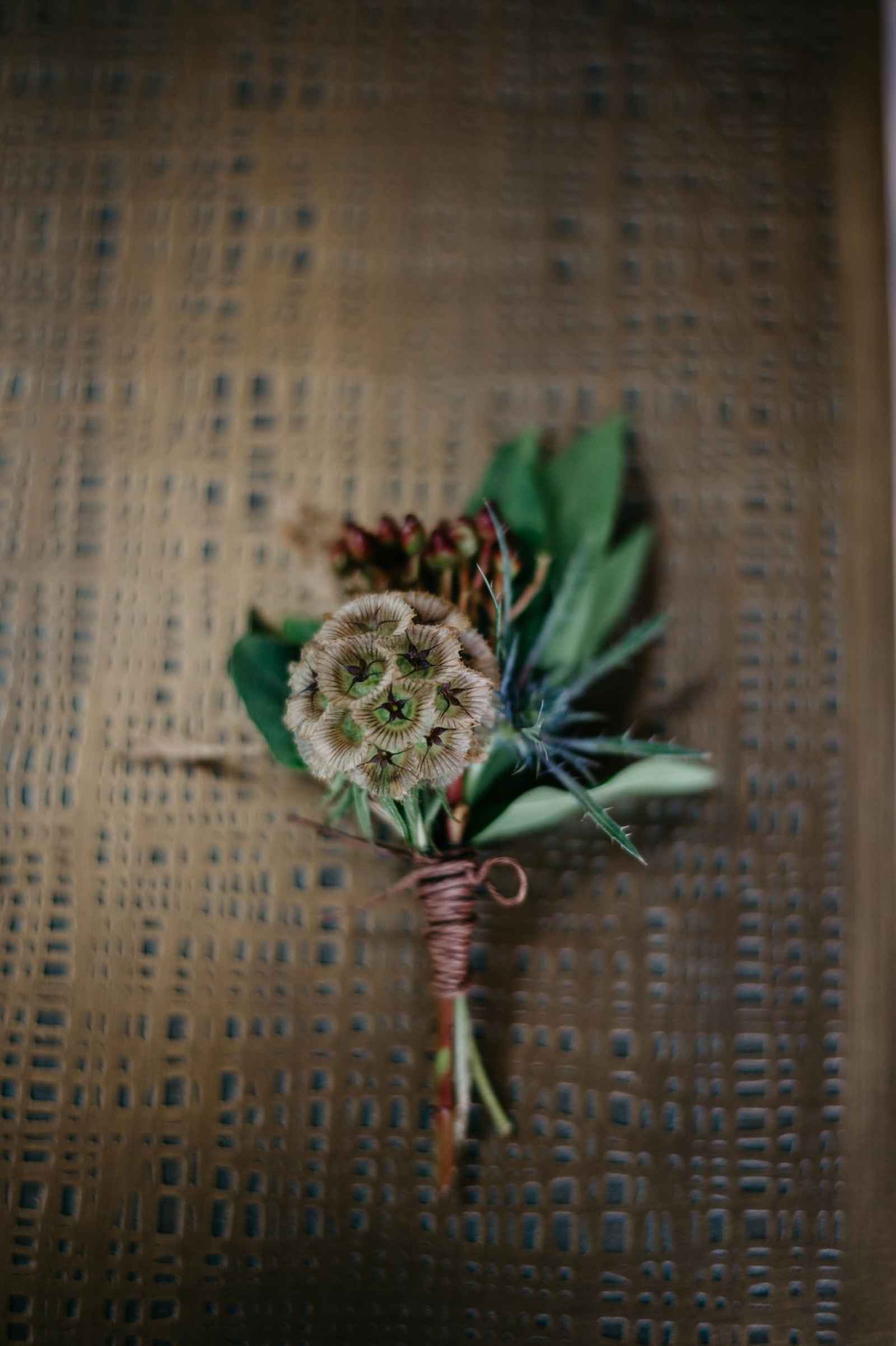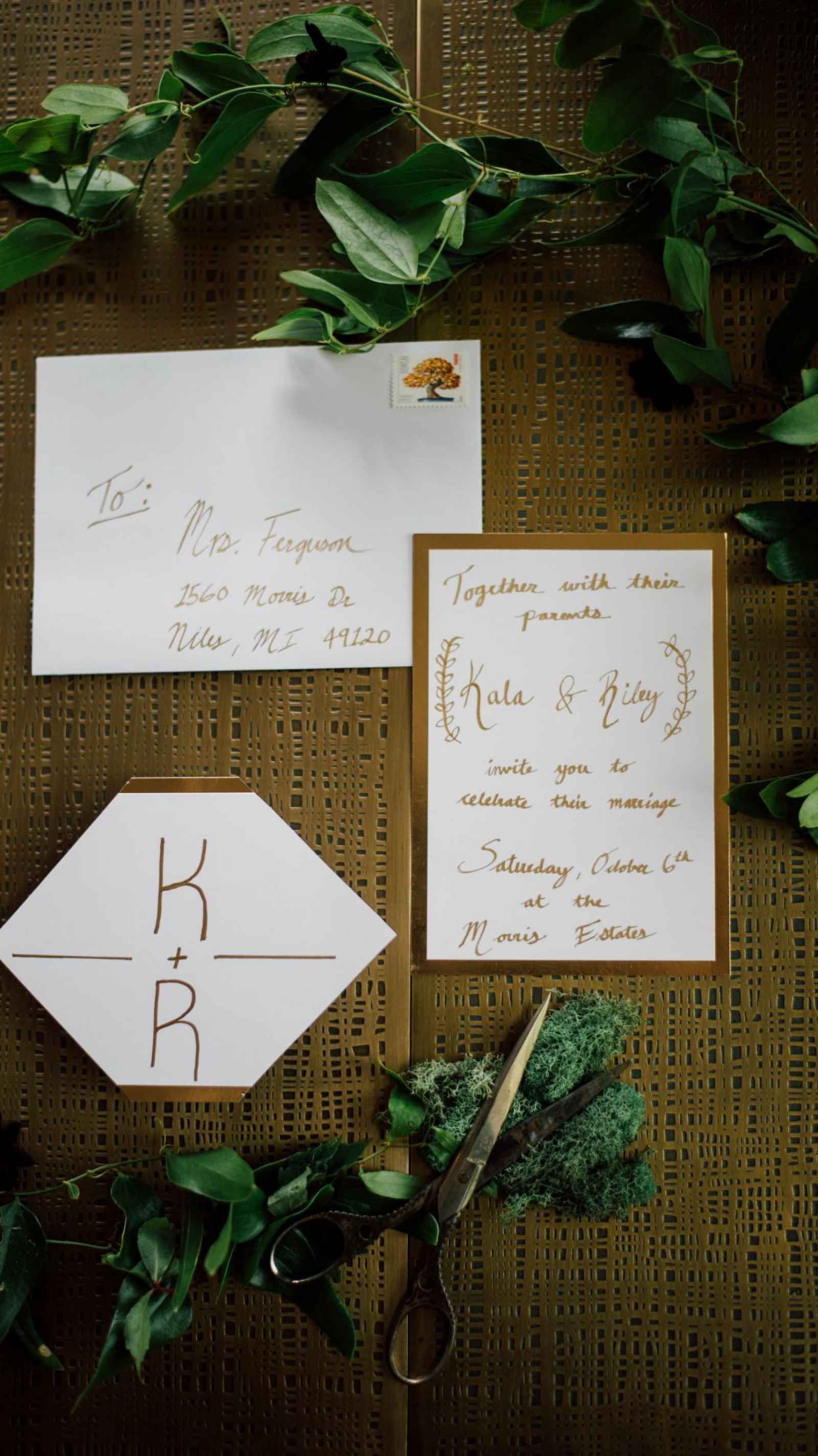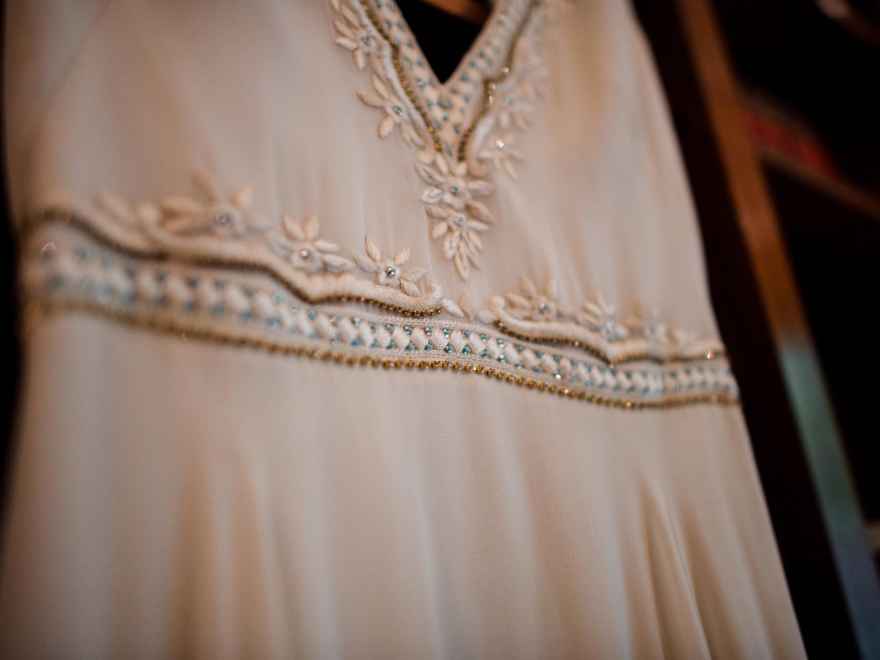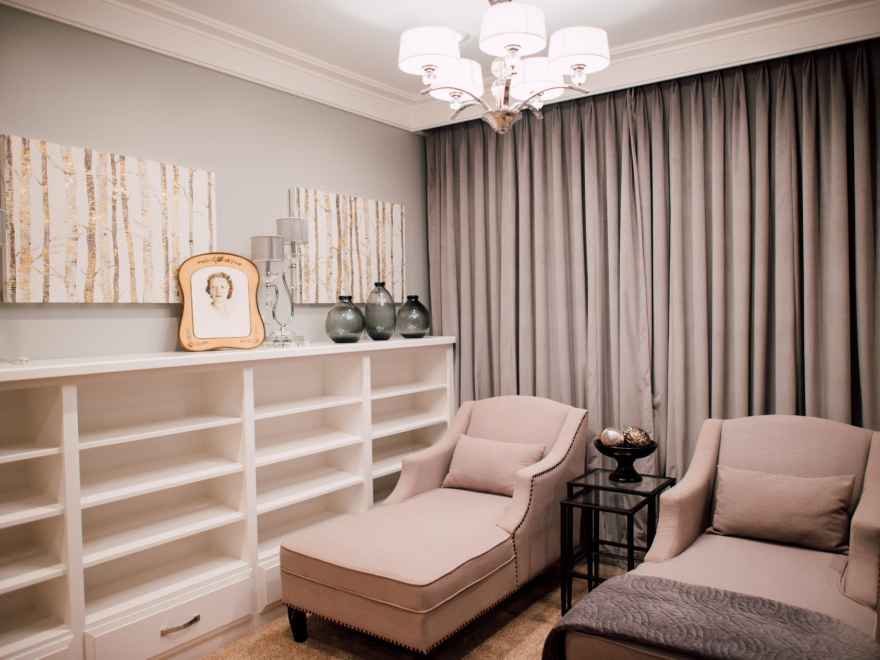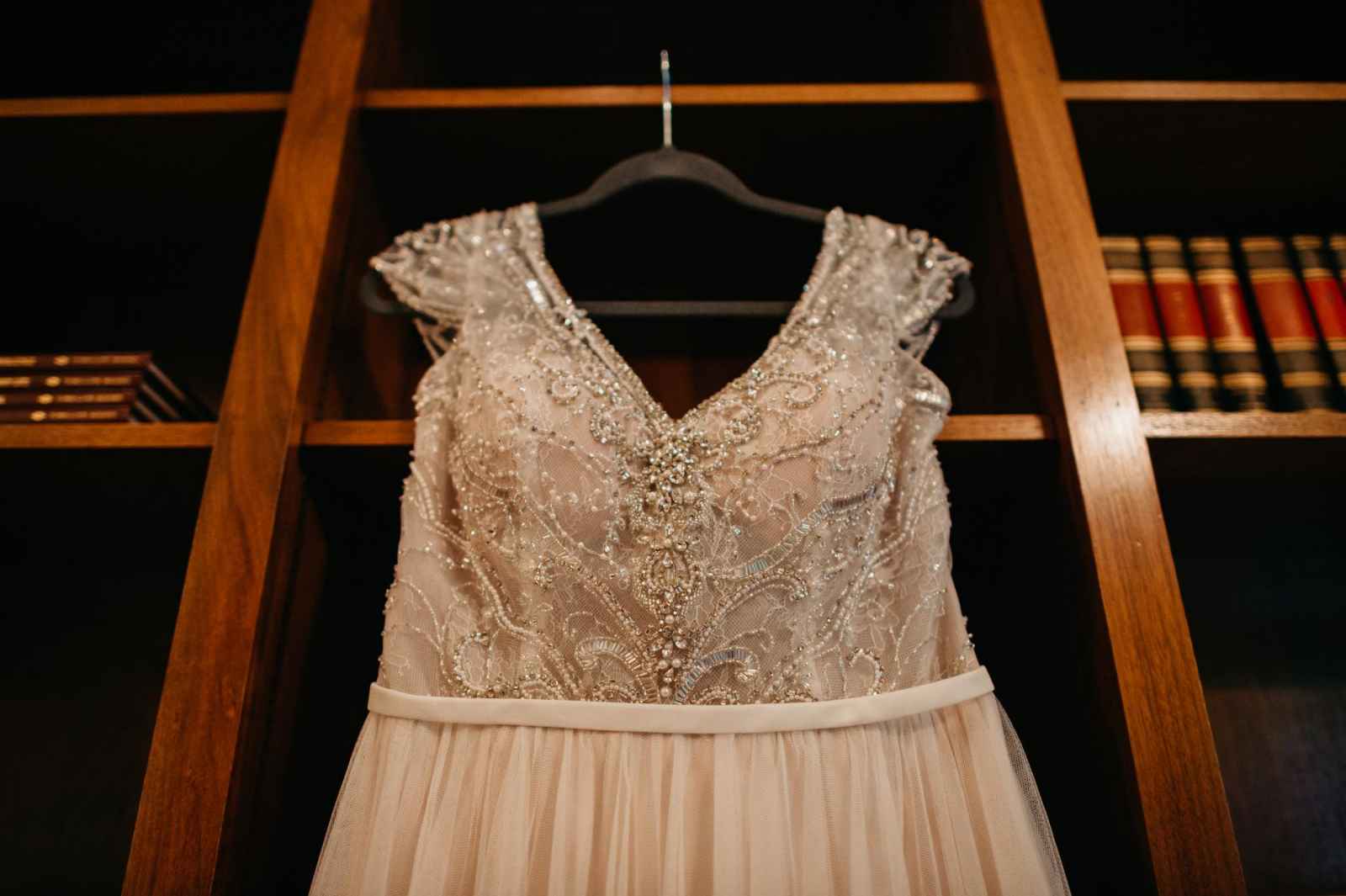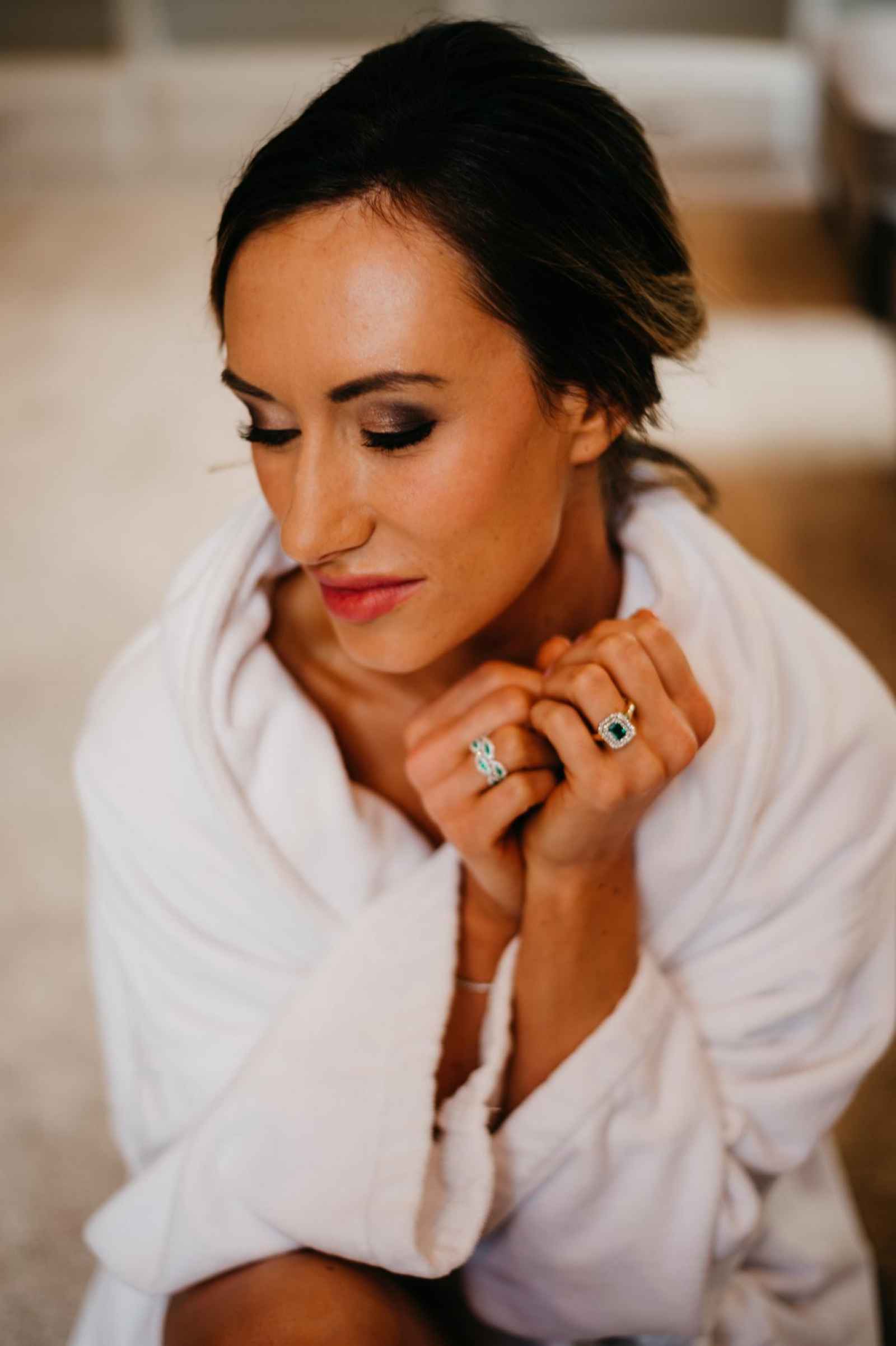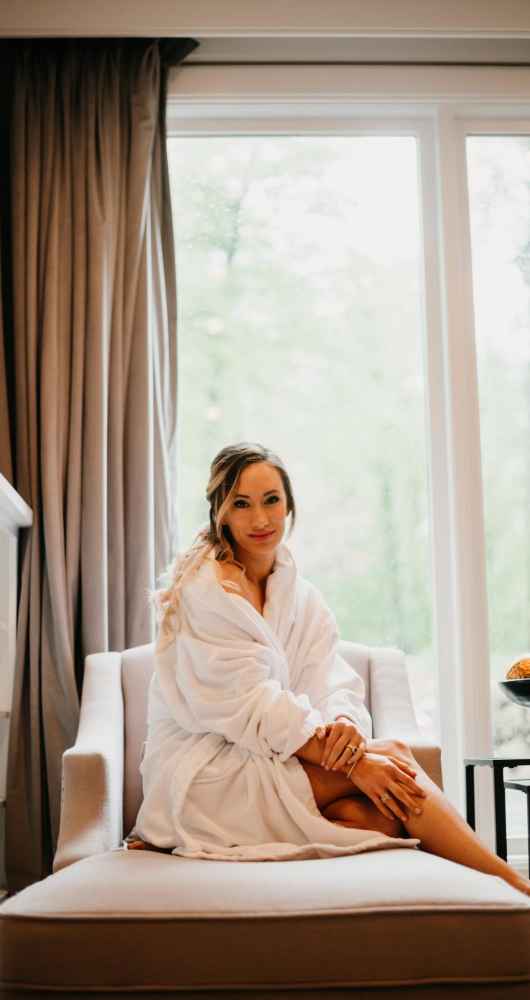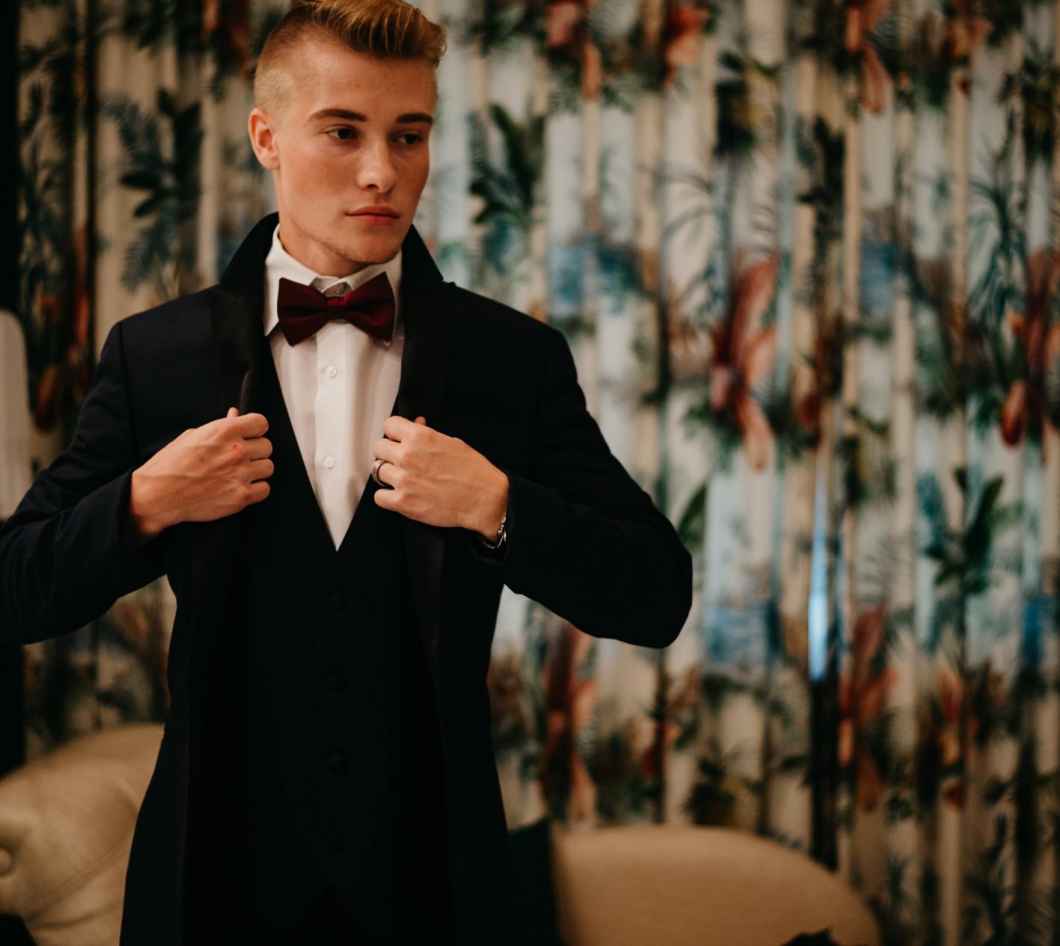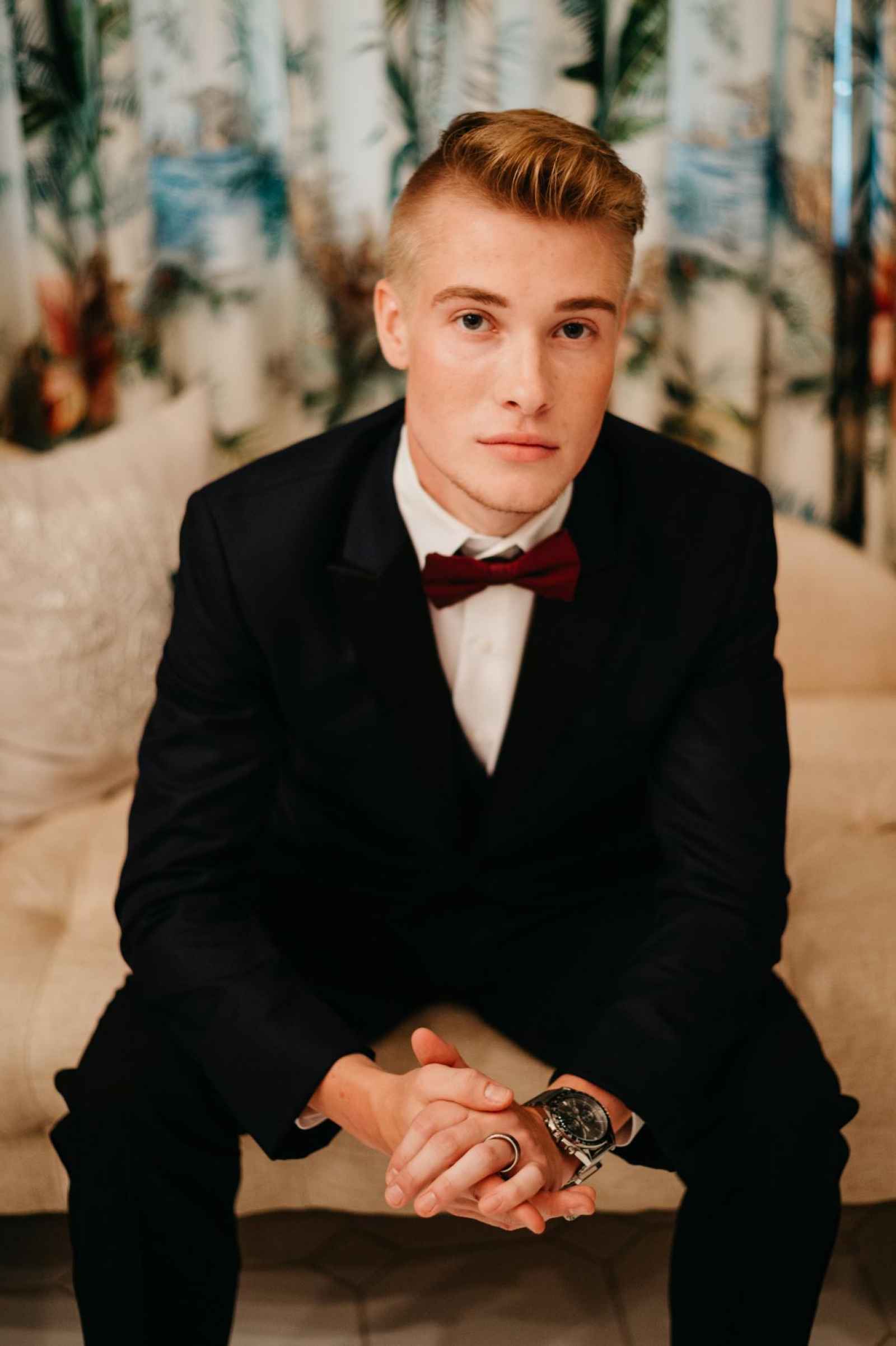 Morris Estate Event Coordinator and Media Relations professional, Adara Smith, says, "The majority of the photo shoot took place at The Chapel and The River House, our newly opened bed and breakfast. The venue has a classic and timeless atmosphere, which enhanced the vintage and romantic theme of the shoot. Cozy fireplaces, grand bookcases, a baby grand piano and other spots throughout the house made for perfect settings and backdrops to create the vintage feel."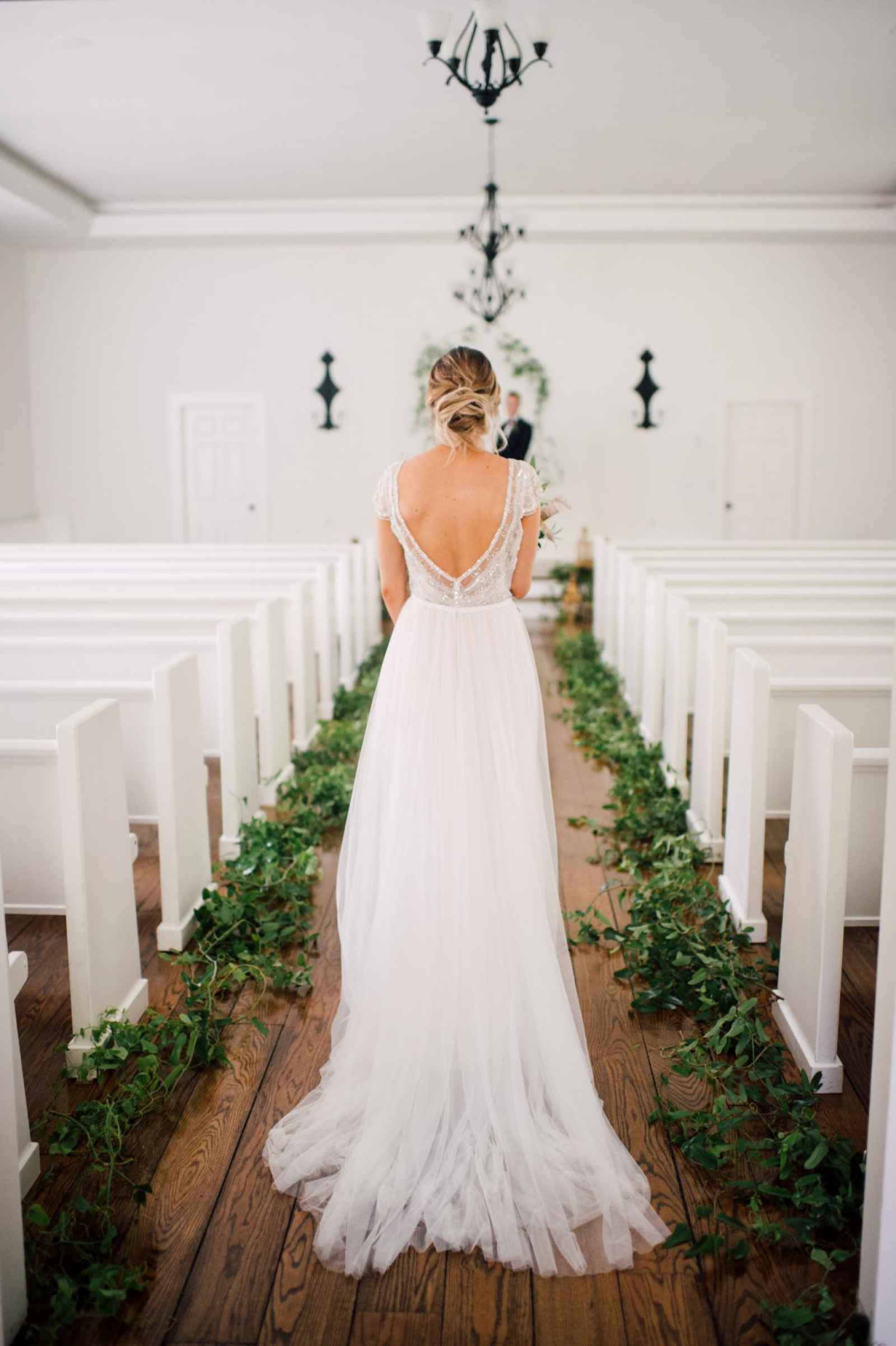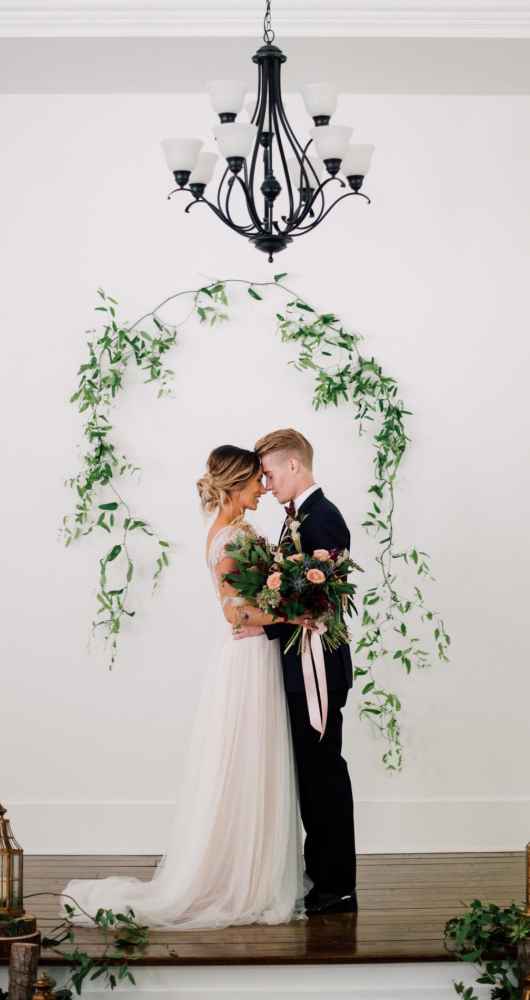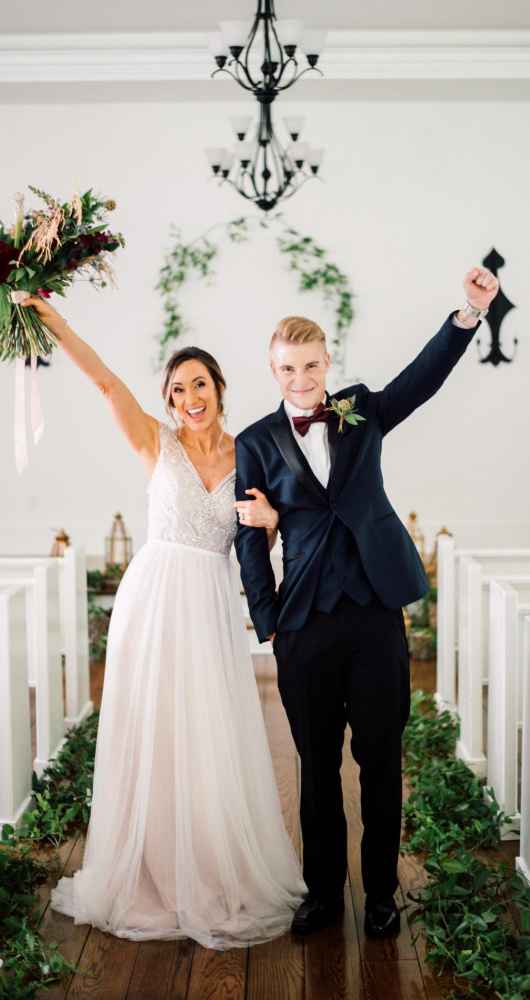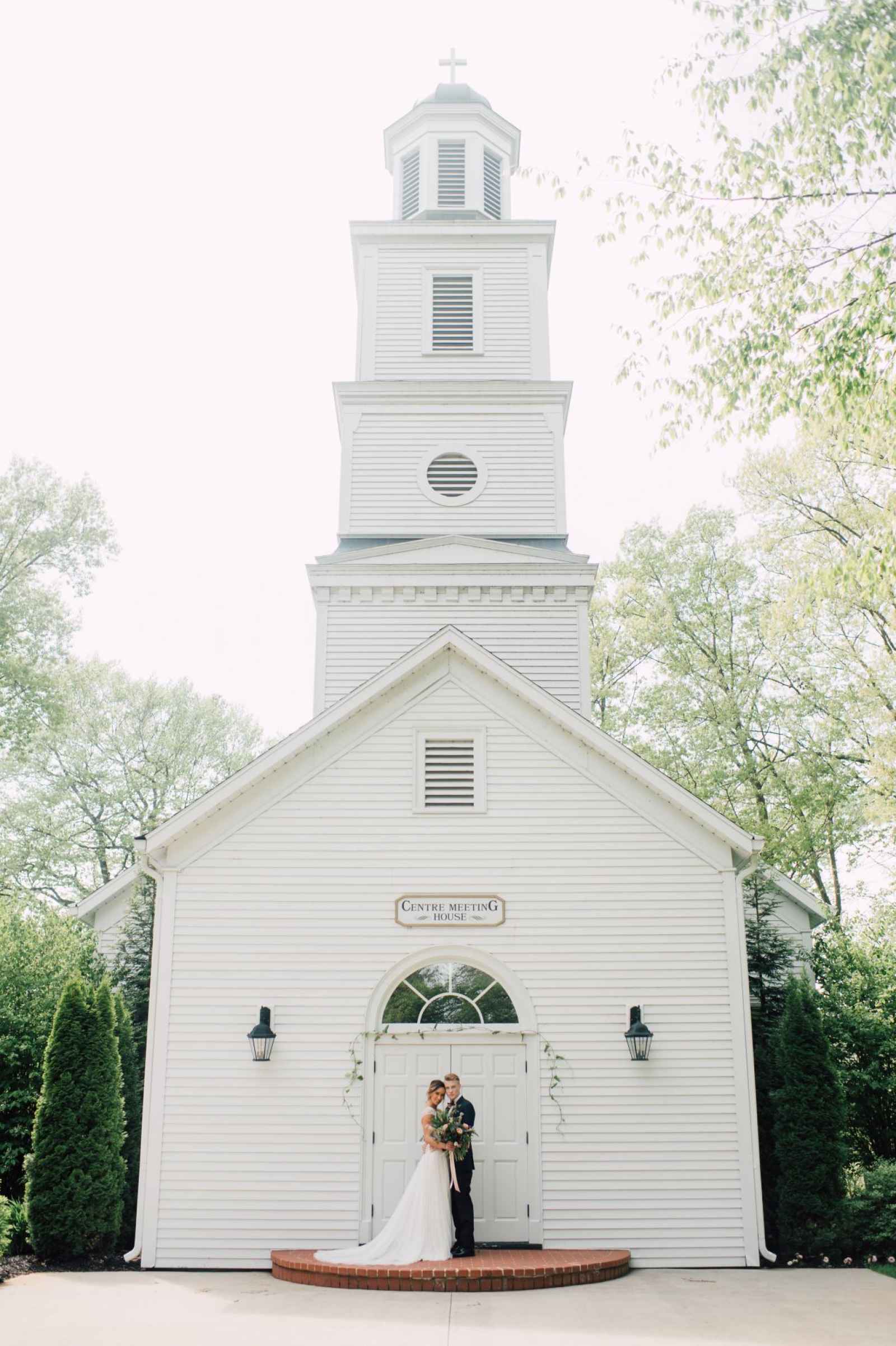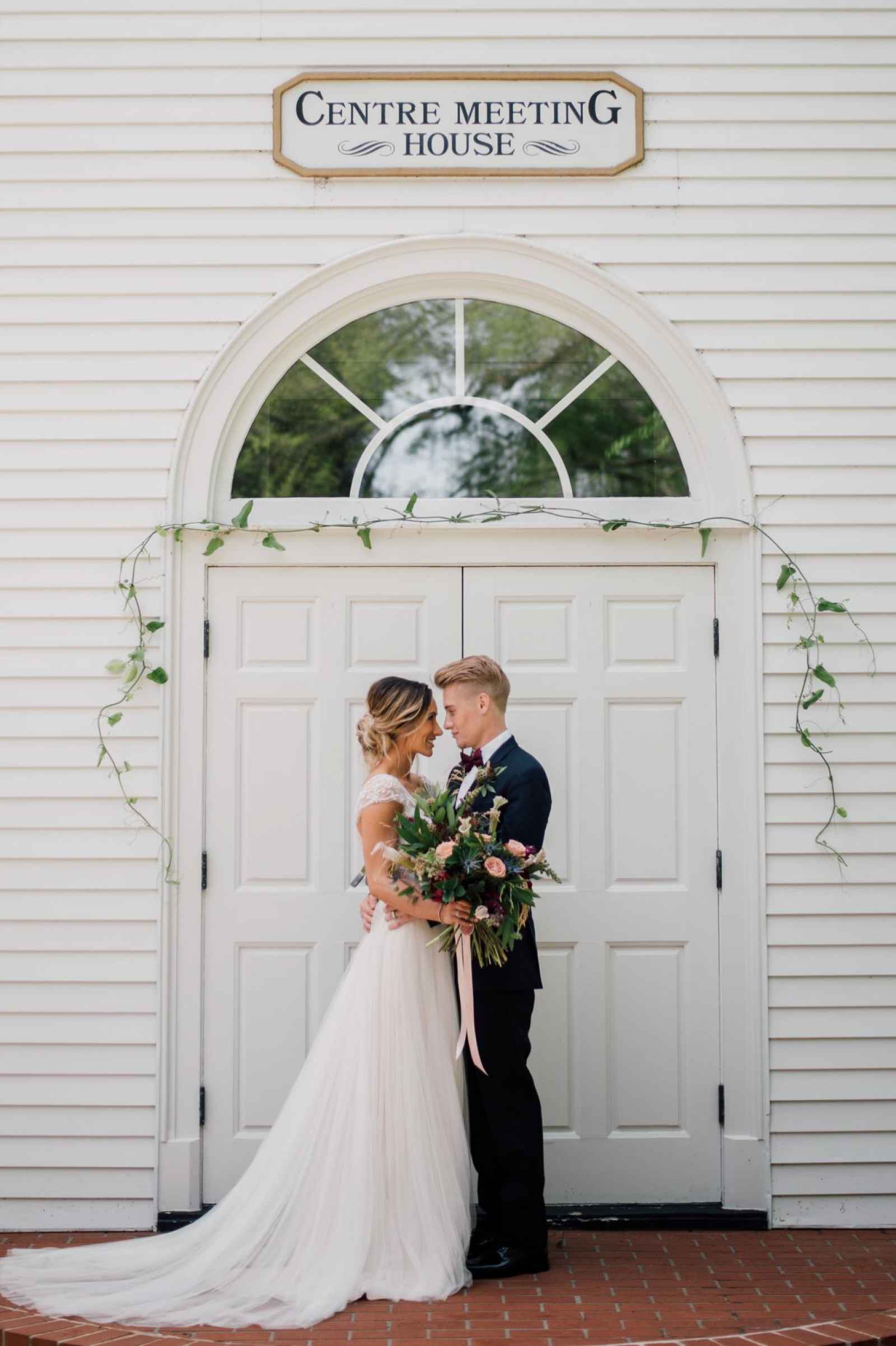 The River House, in fact, is a multi-purpose space that can play host to an intimate reception, cocktail hour, ceremony or lodging and more. And there's no doubt its numerous spaces, lovely layout and staffing options make service and accommodation front and center. "We offer all-inclusive packages for your entire wedding weekend. We can make the weekend a seamless, stress-free and convenient event for our clients and their guests," Adara adds. "With overnight accommodations at the B&B, bridal party and guests are just a minute from the ceremony and reception location, making it a breeze! We offer coordination services for the day of the wedding as well as for rehearsal and rehearsal dinners."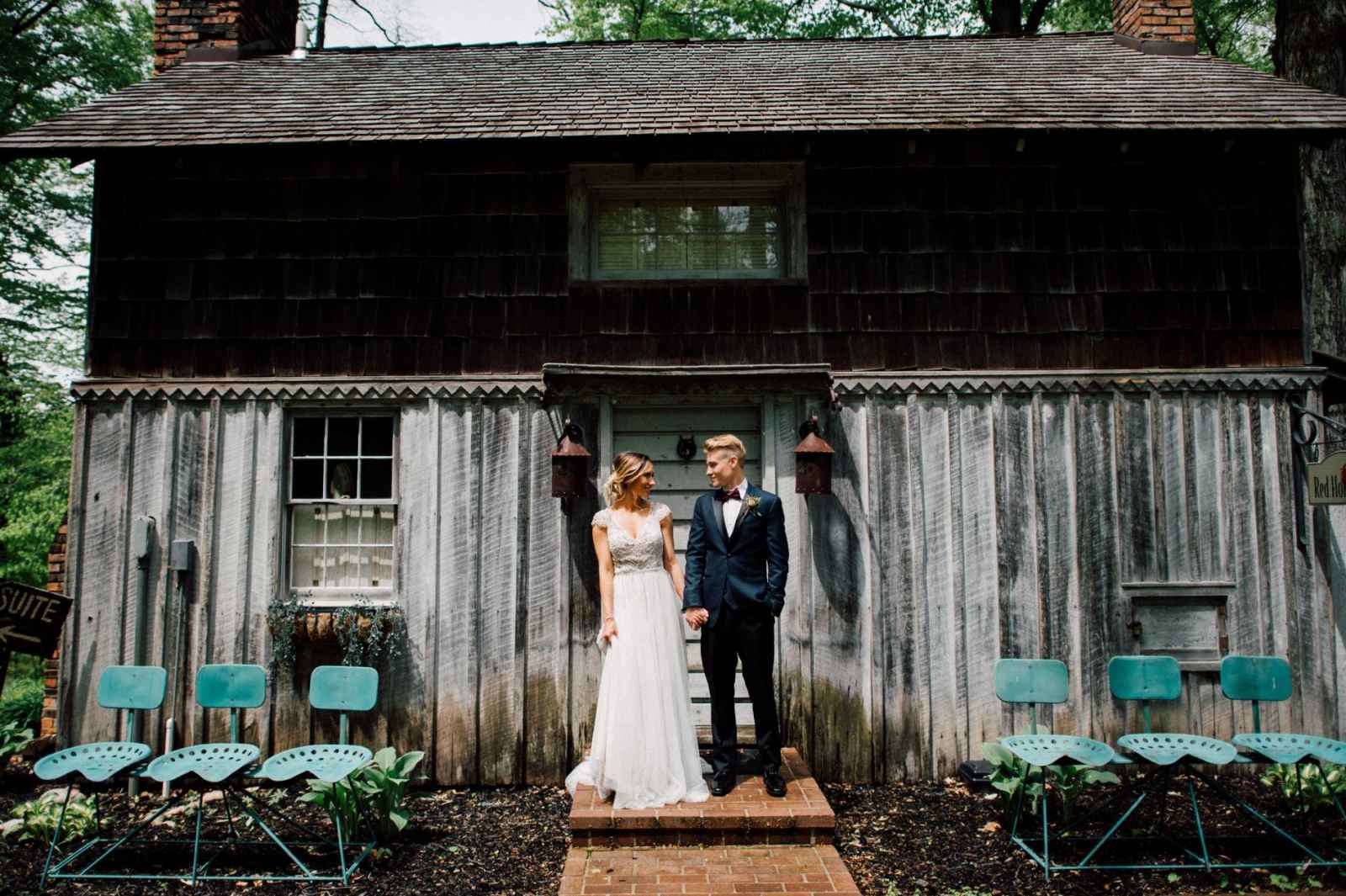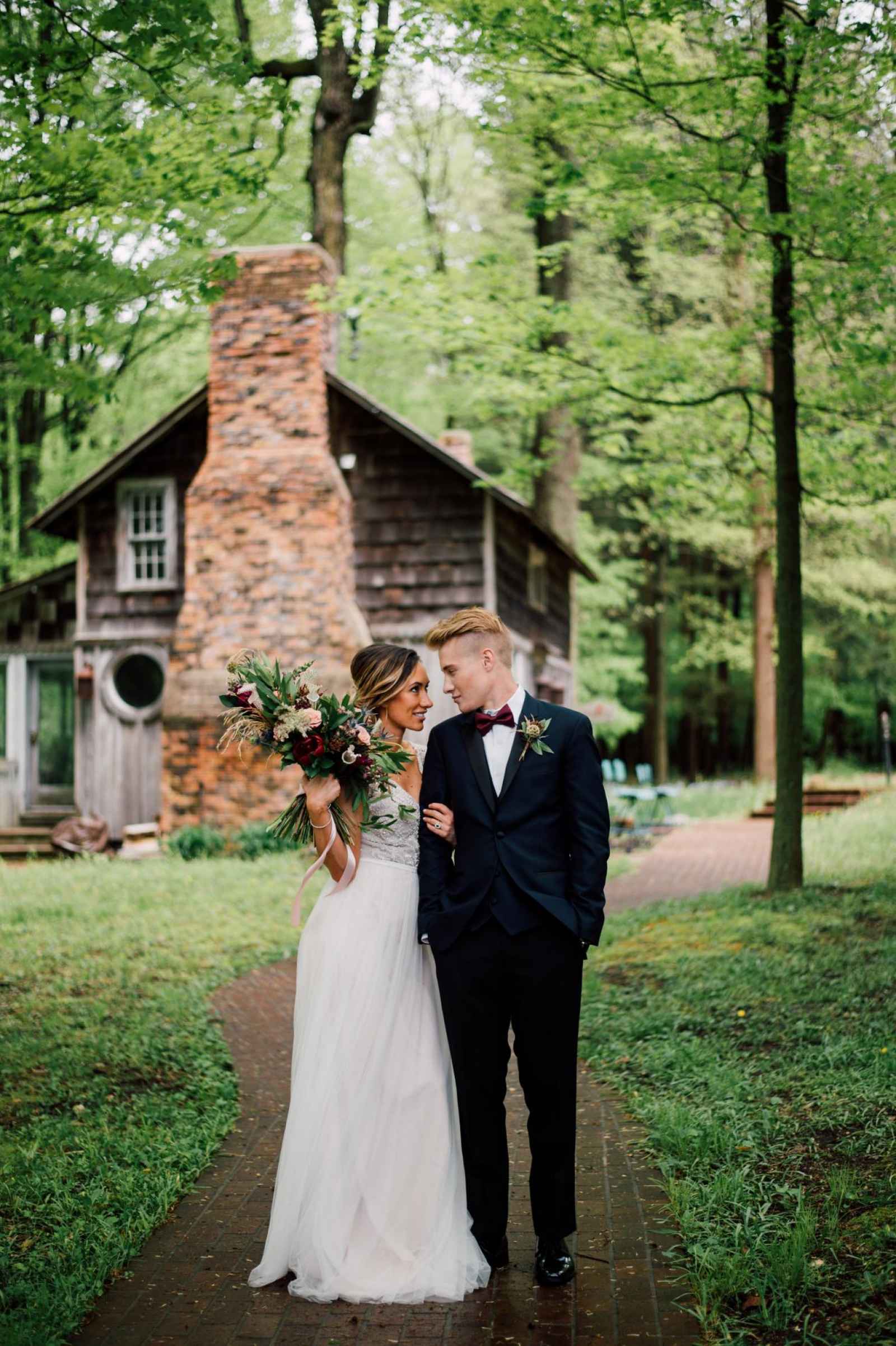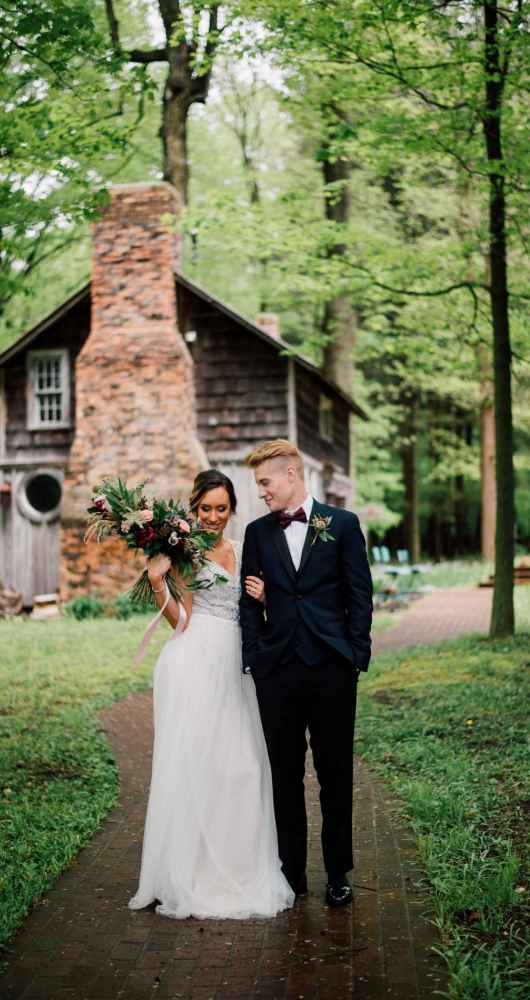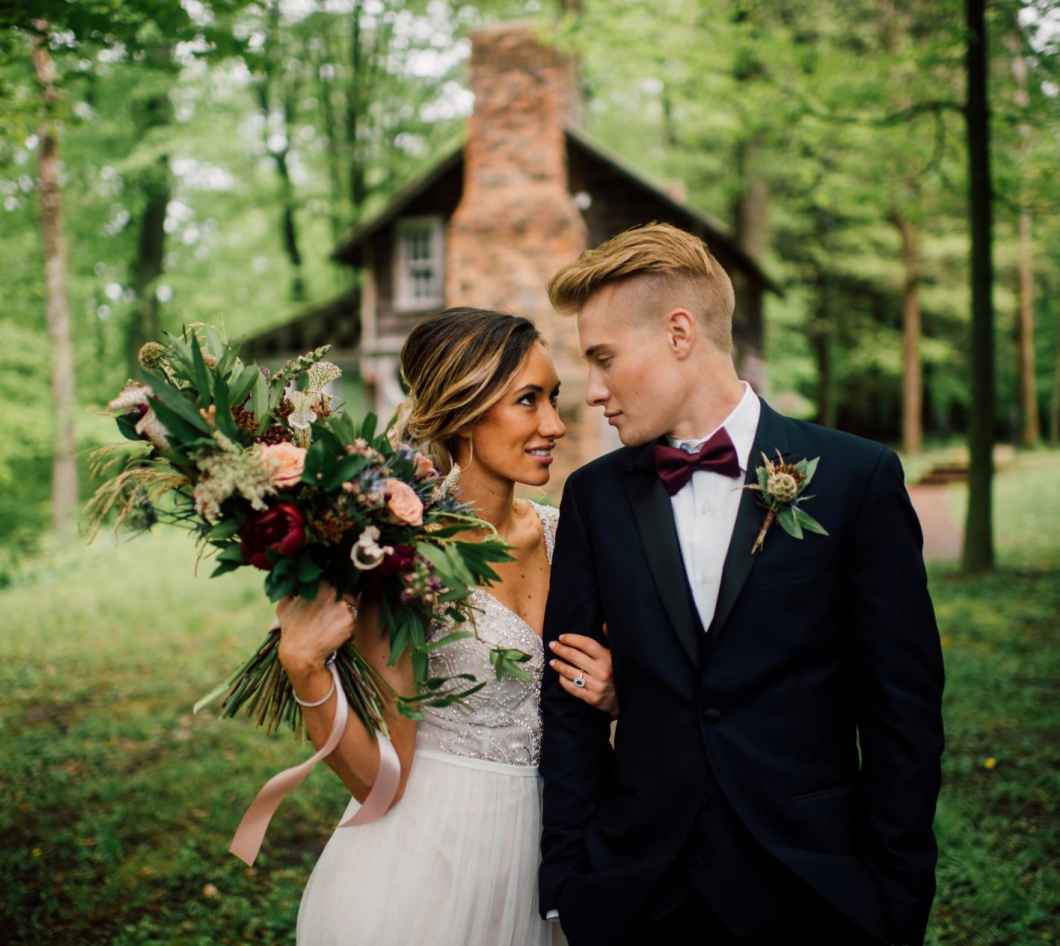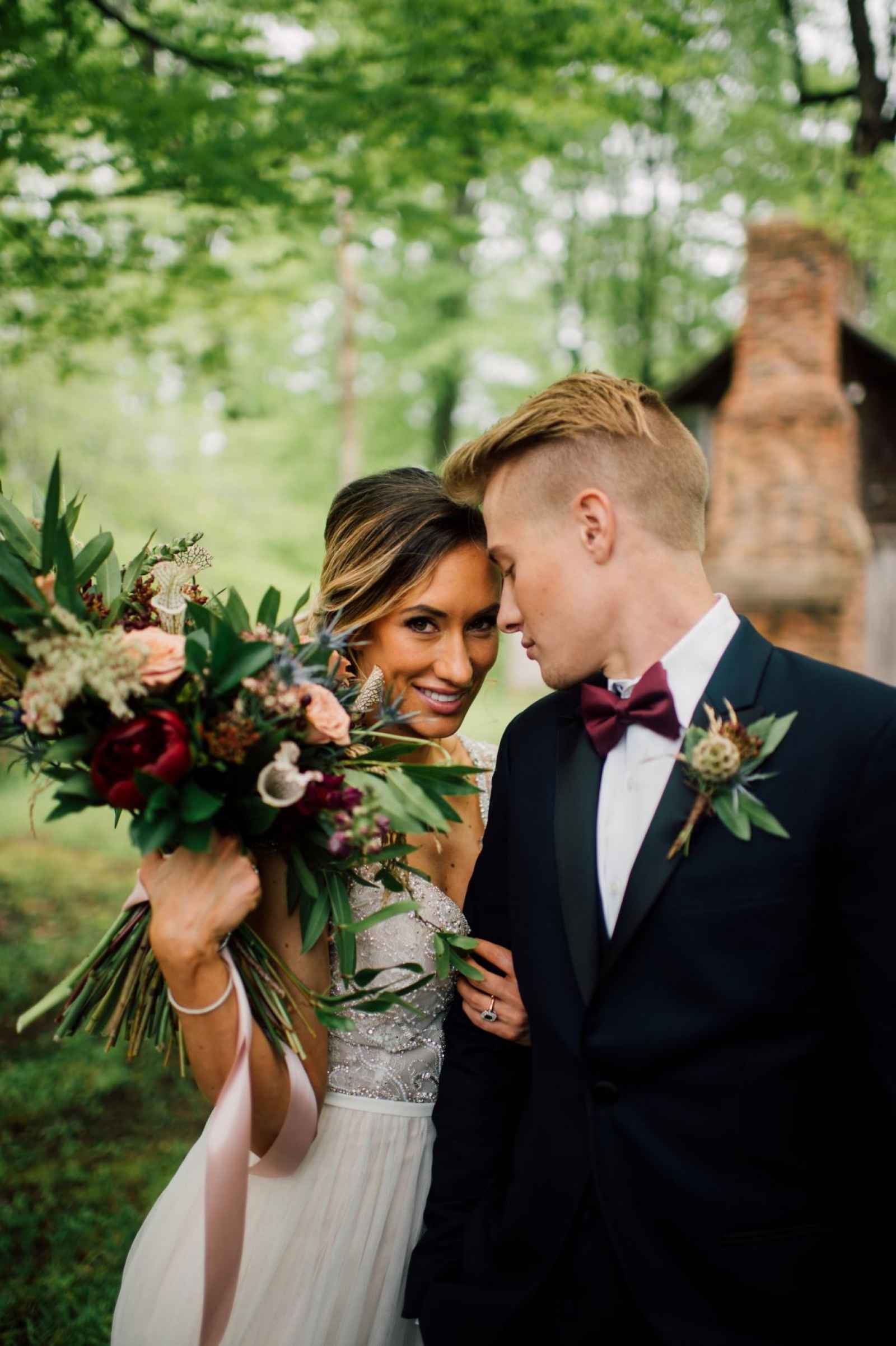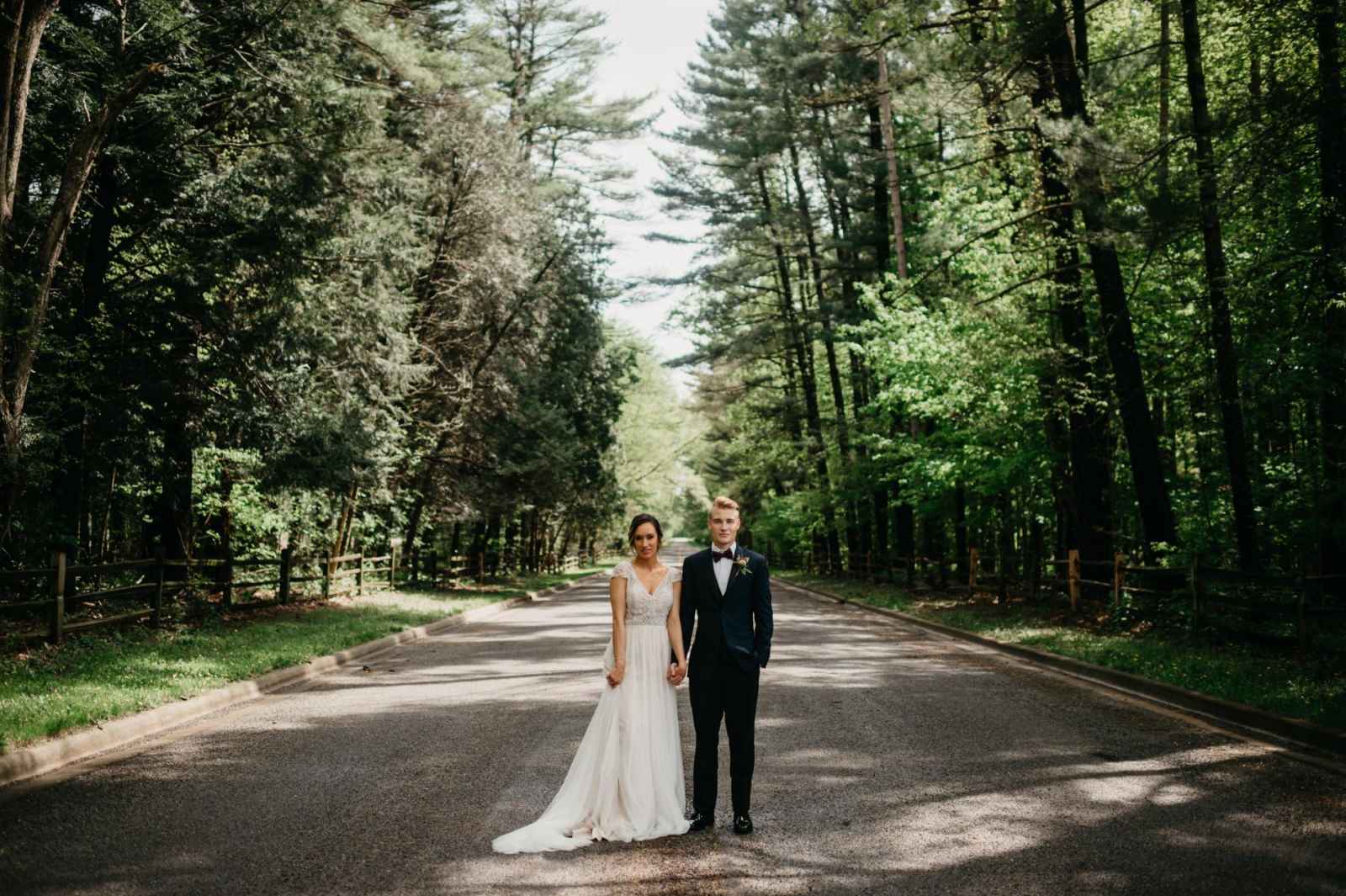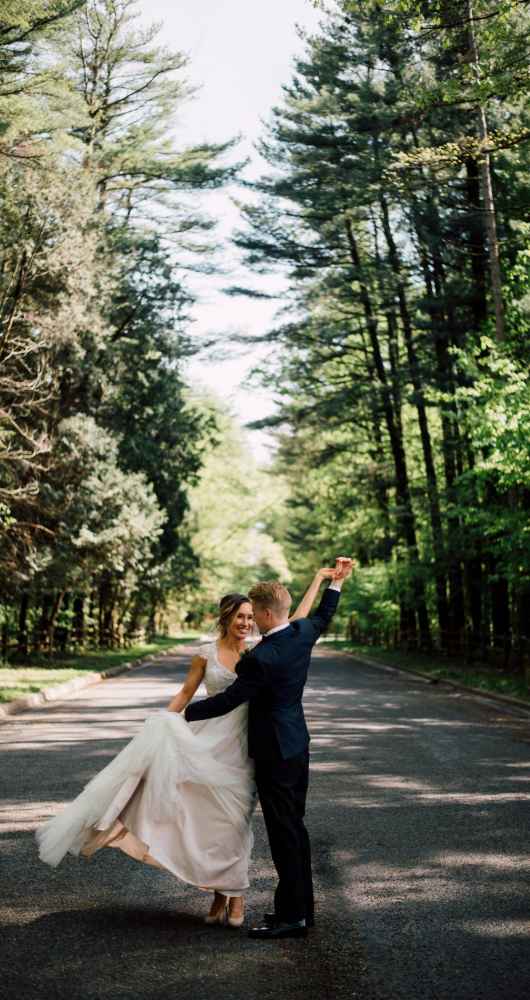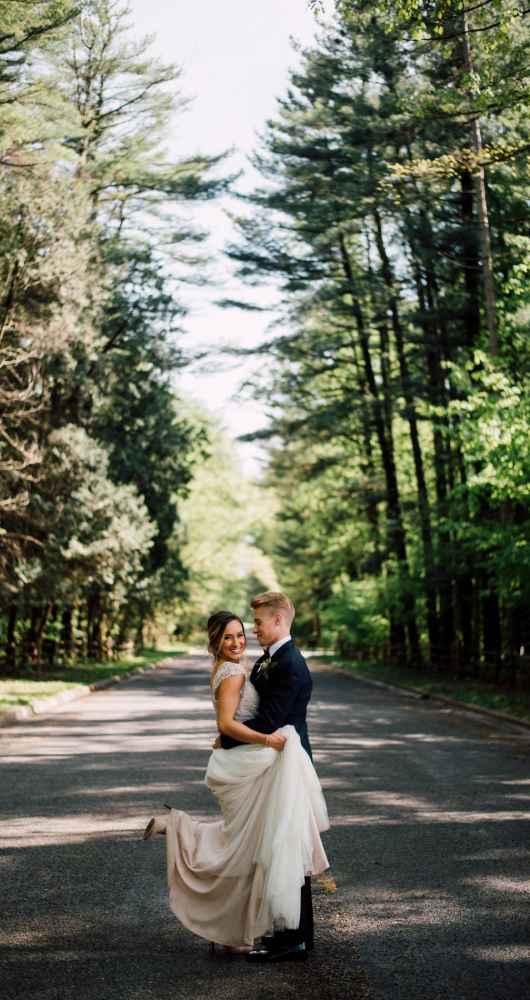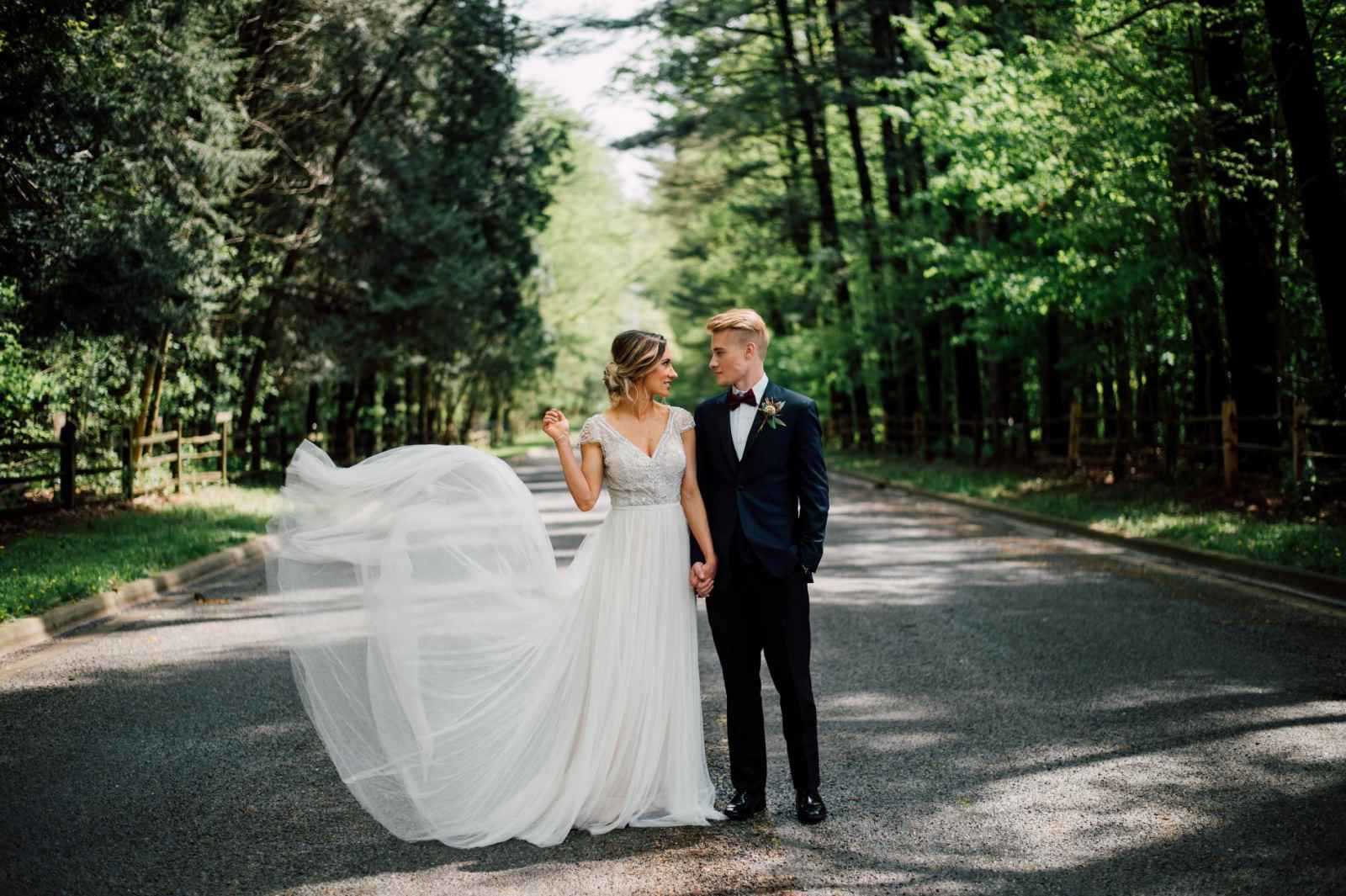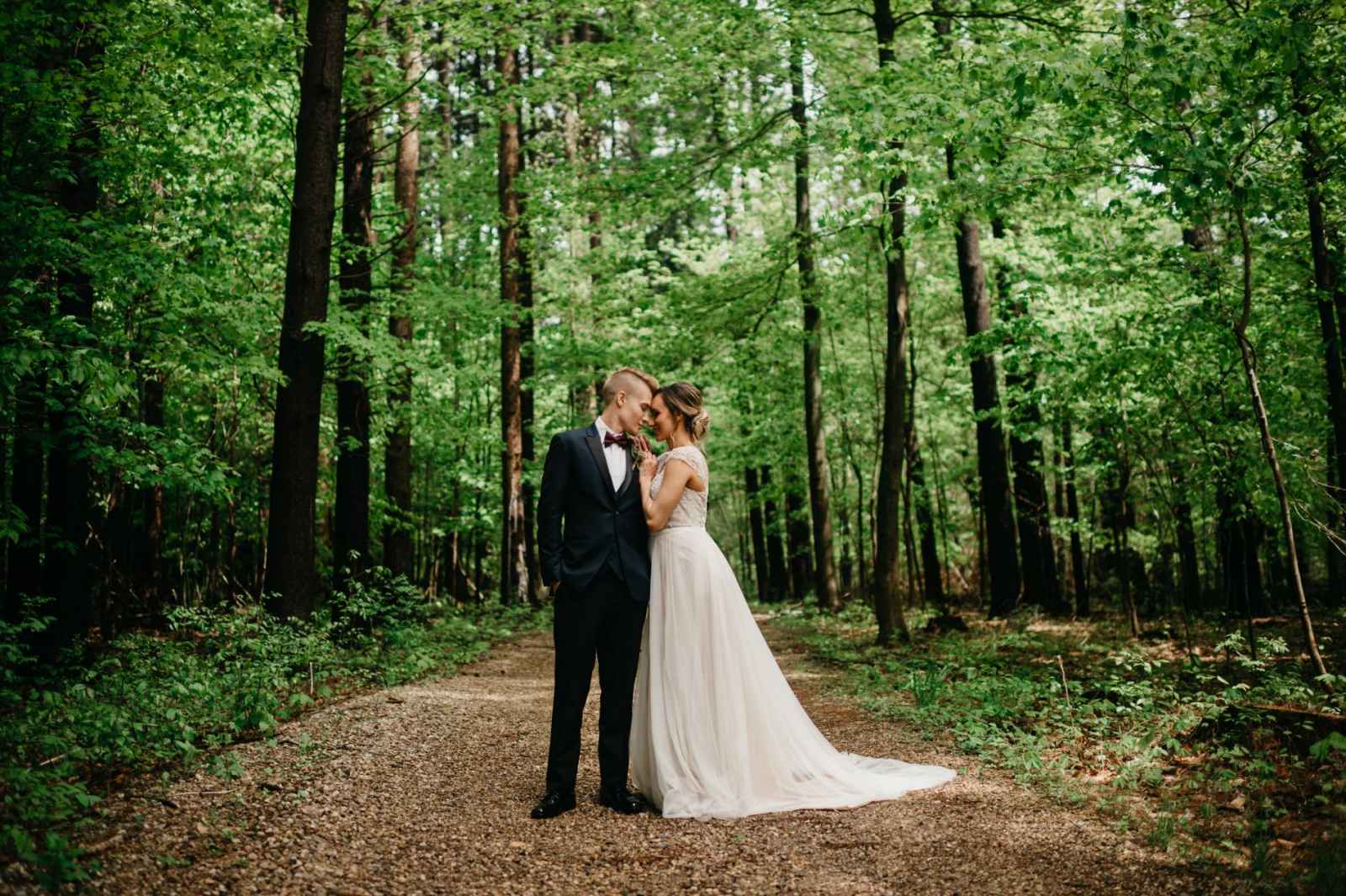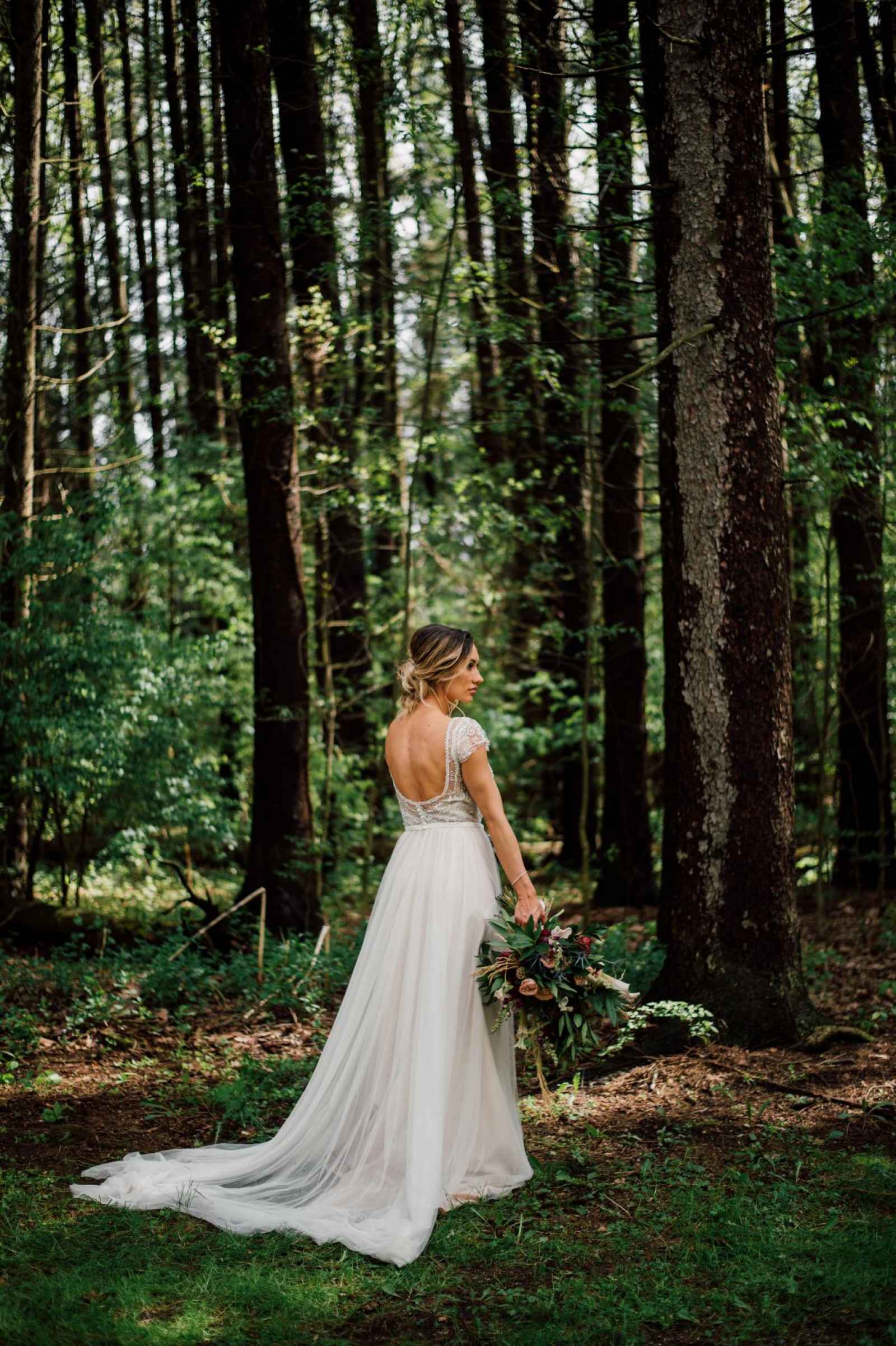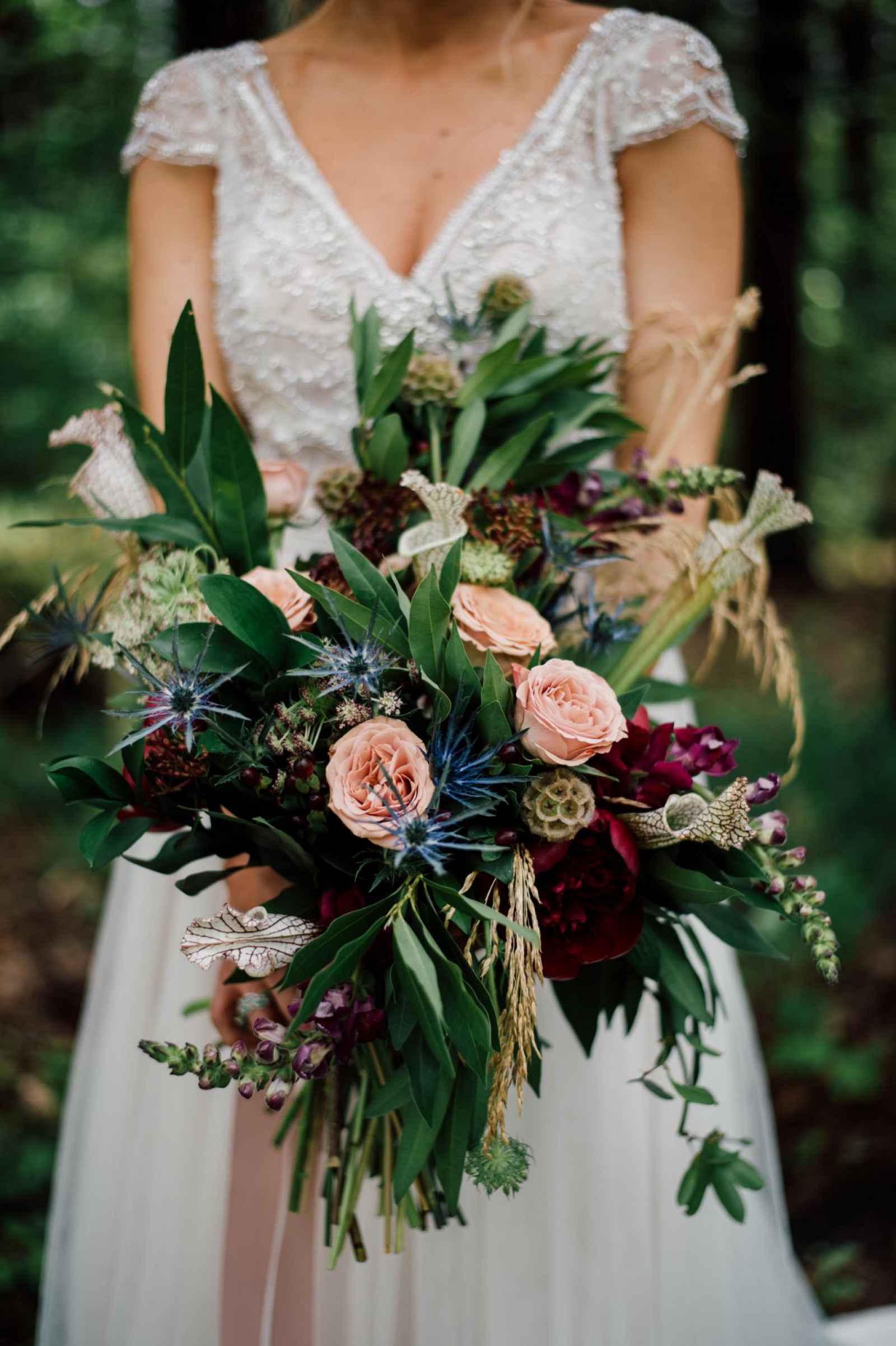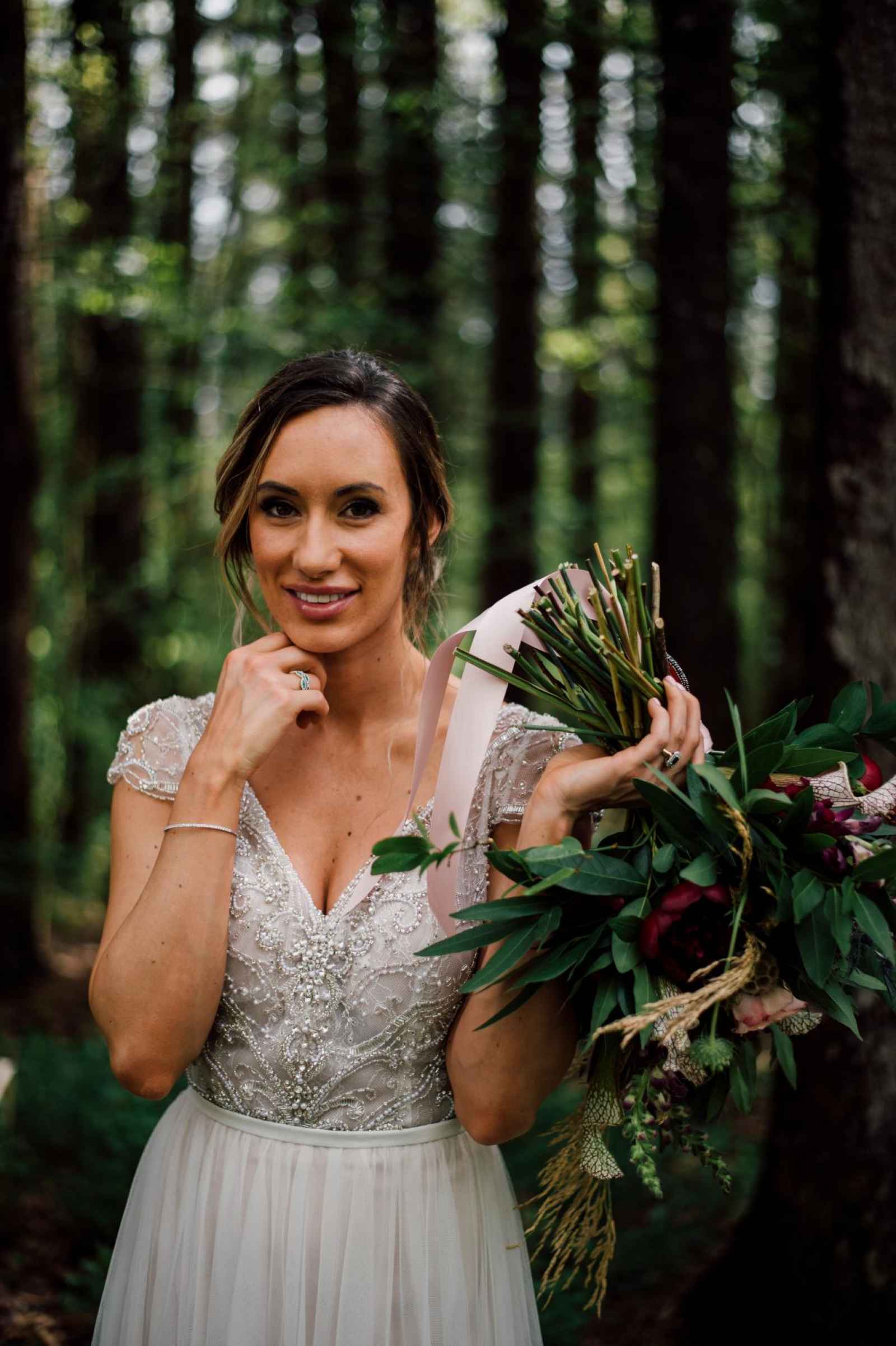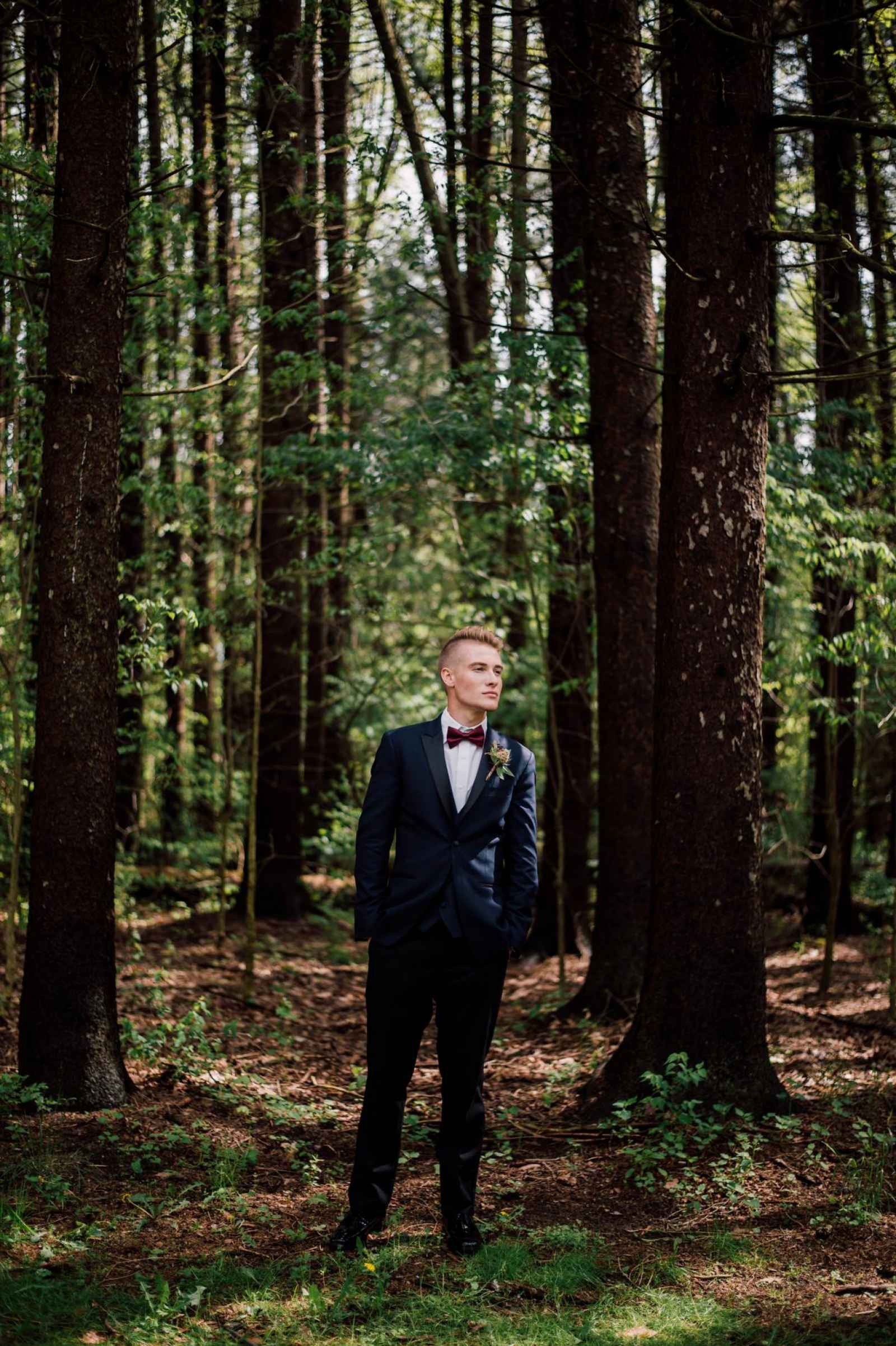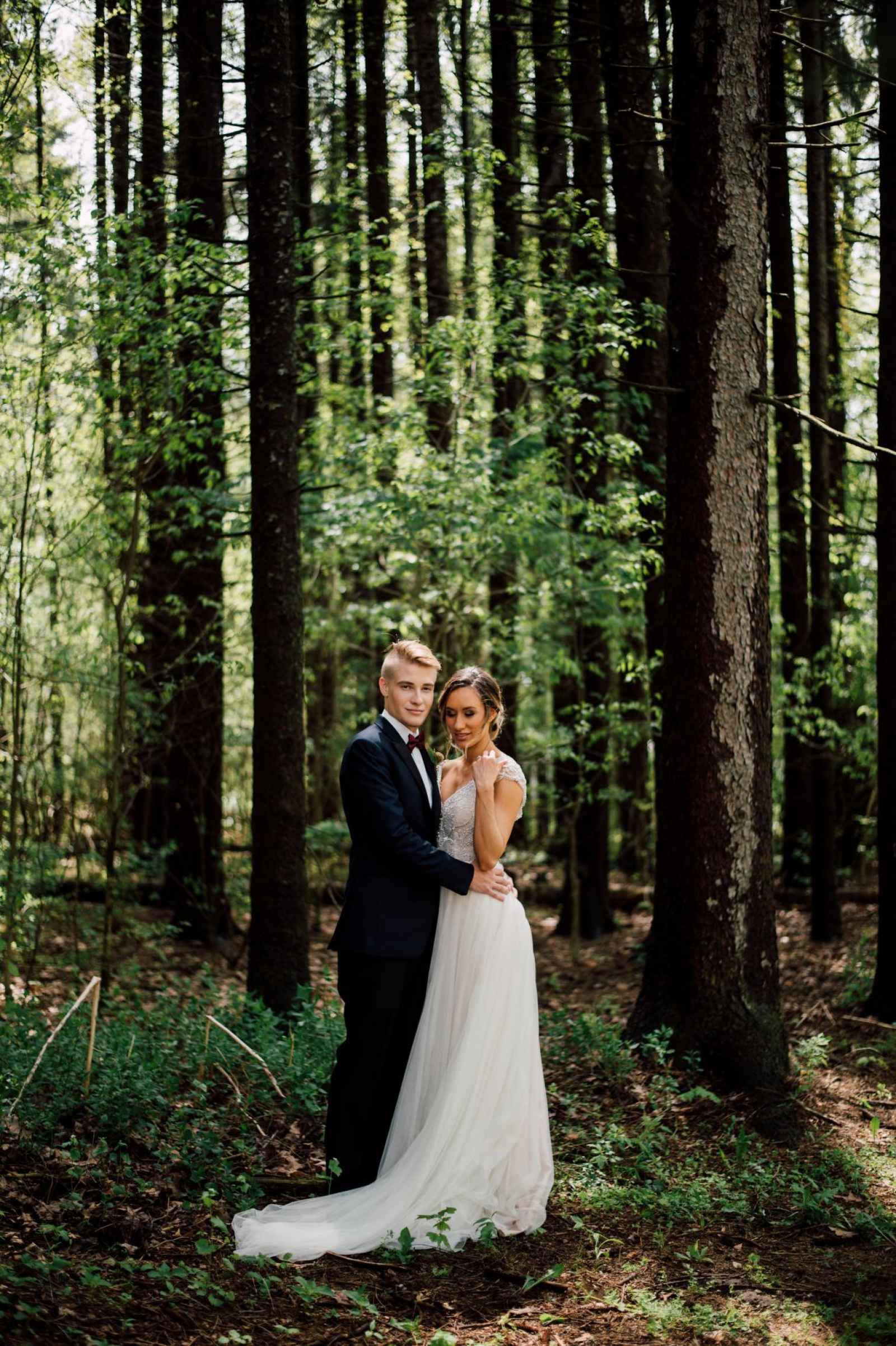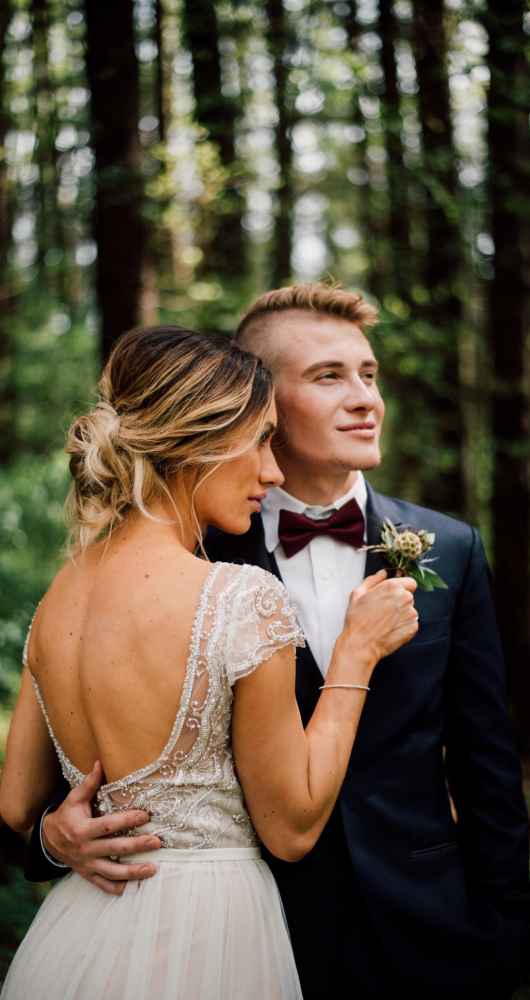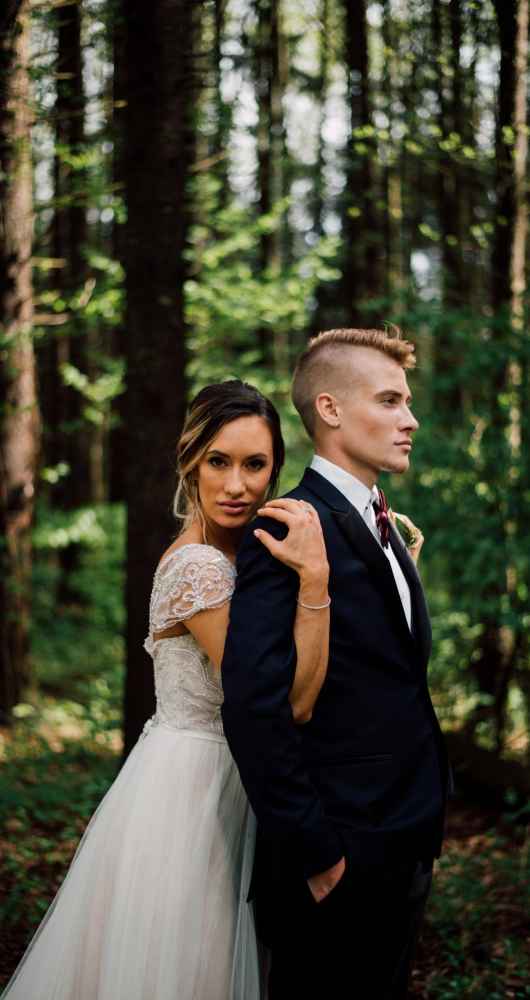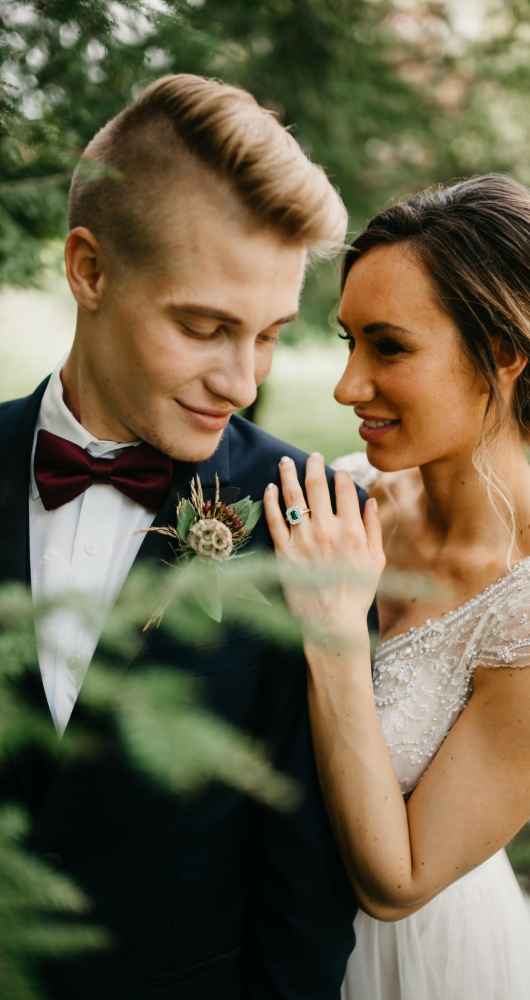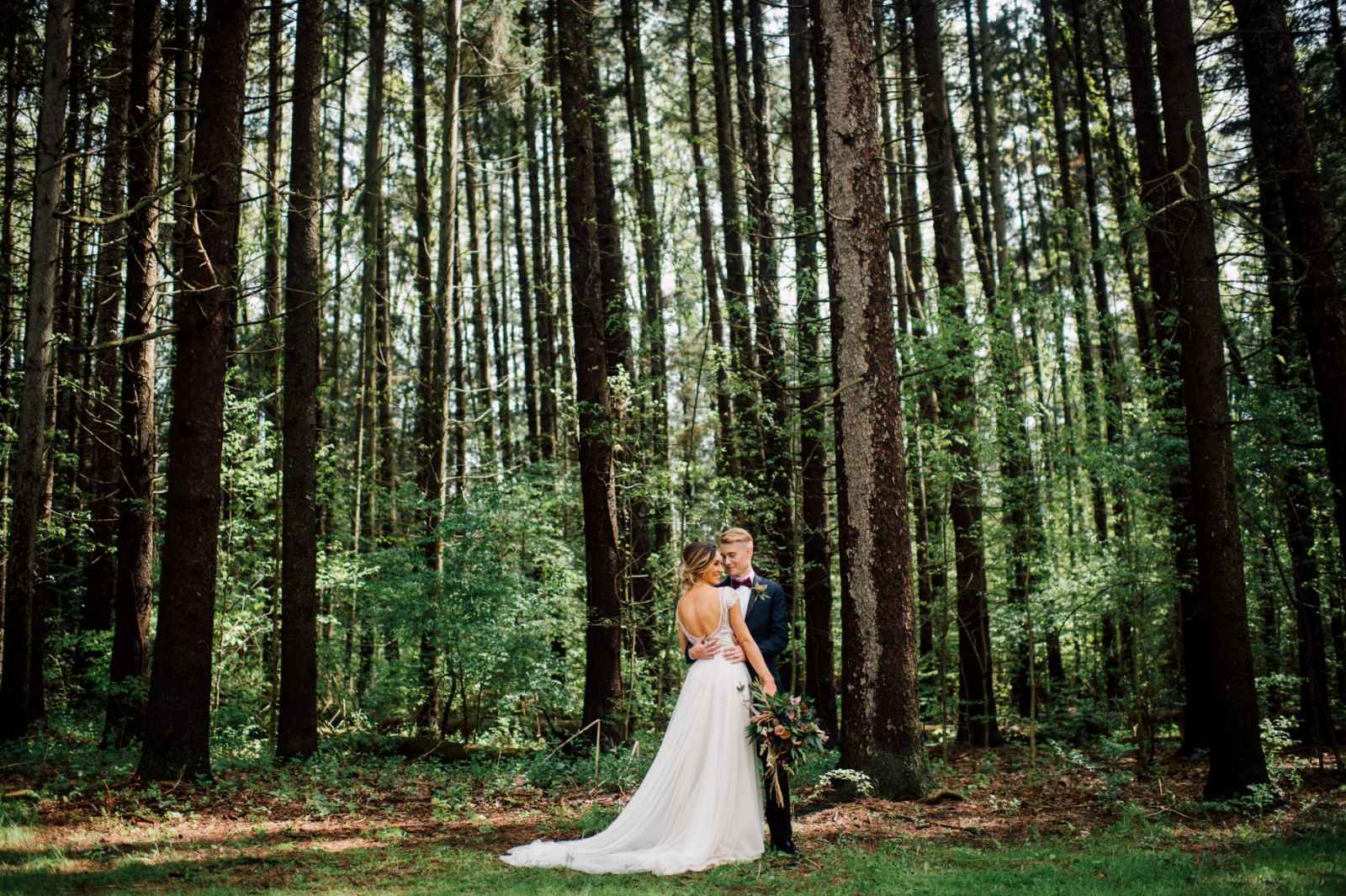 Inspired by navy blue, burgundy, emerald greens and gold tones, the shoot's rich palette was paired with gorgeously unexpected florals that were as intriguing and unique as the venue. Just some of the varieties Alyssa, owner of Fleurology Designs, infused include burgundy peonies, roses and snapdragons, chocolate cosmos and sarracenia striped pitcher plant blooms. Alyssa says, "My inspiration was clean, gold and geometrical to tie in the modern geometric terrariums throughout the tablescape design." The decor also featured The Morris Estate's own place settings, furniture and linens. Alyssa says, "May I just say, it was amazing the selection of rentals that Morris Estate has for their clients to go through and use! Their china was lovely but they also have glassware for florals and mercury glass votives. It was a surprise because this was such a unique offer to have from a venue!"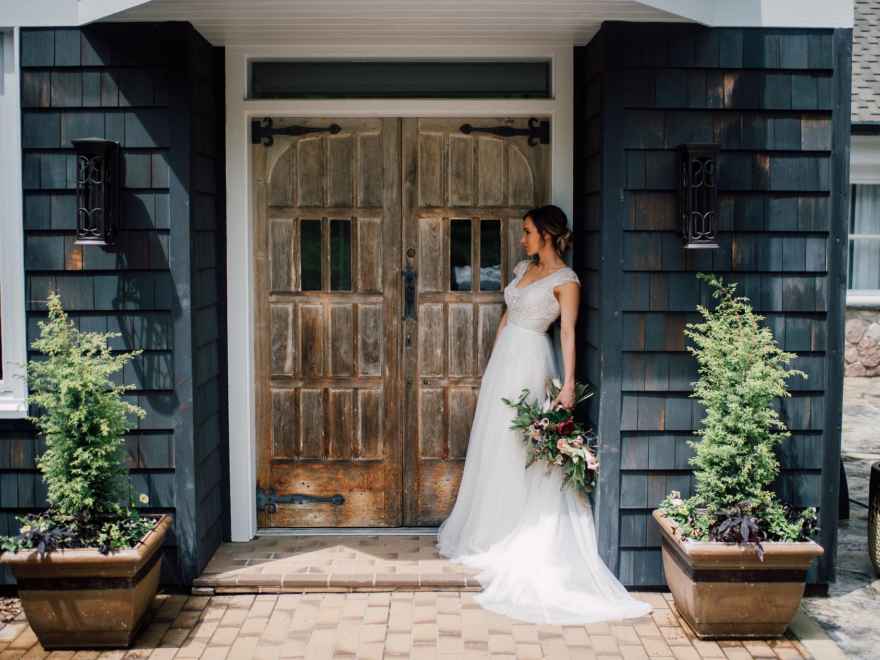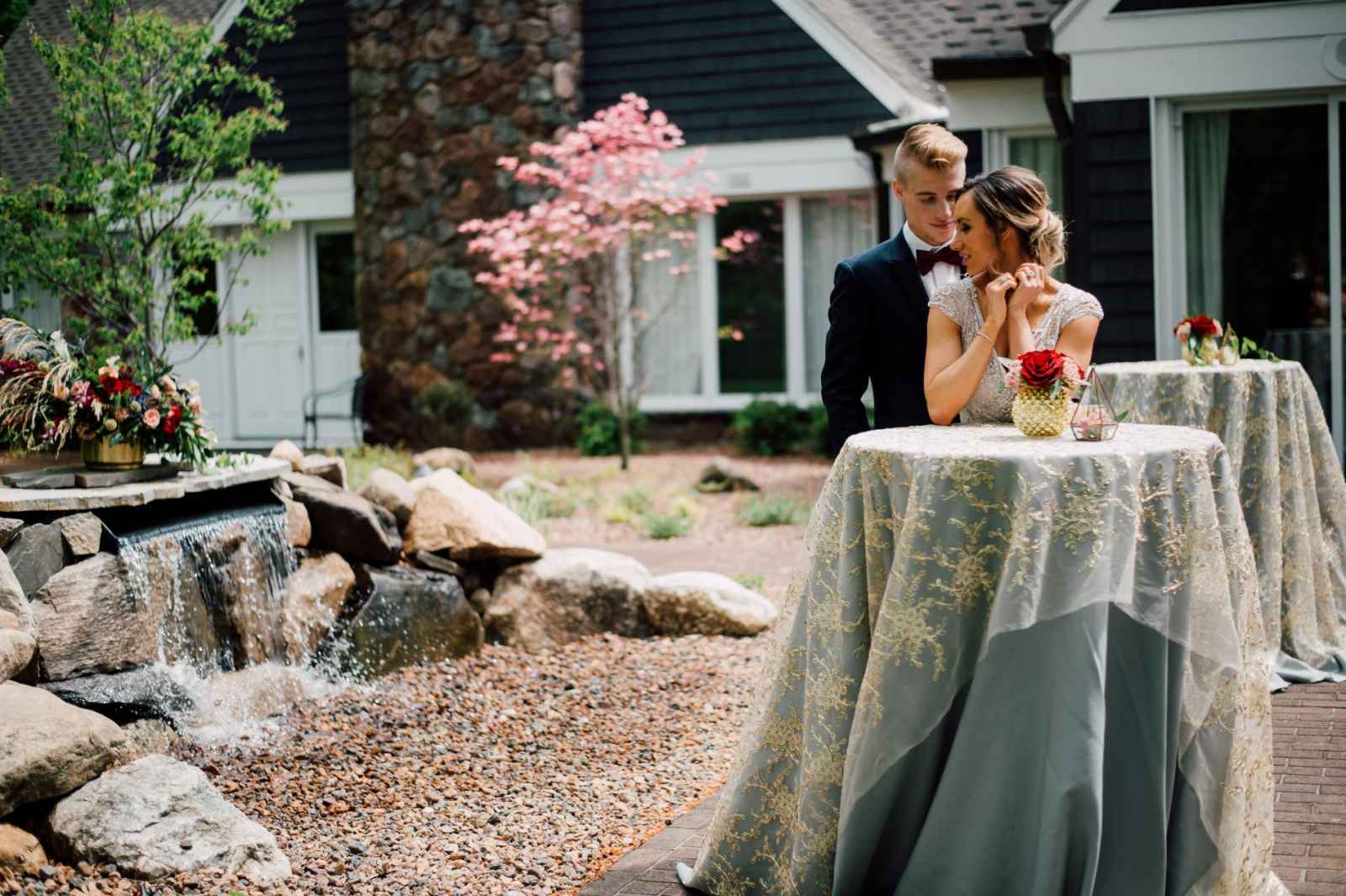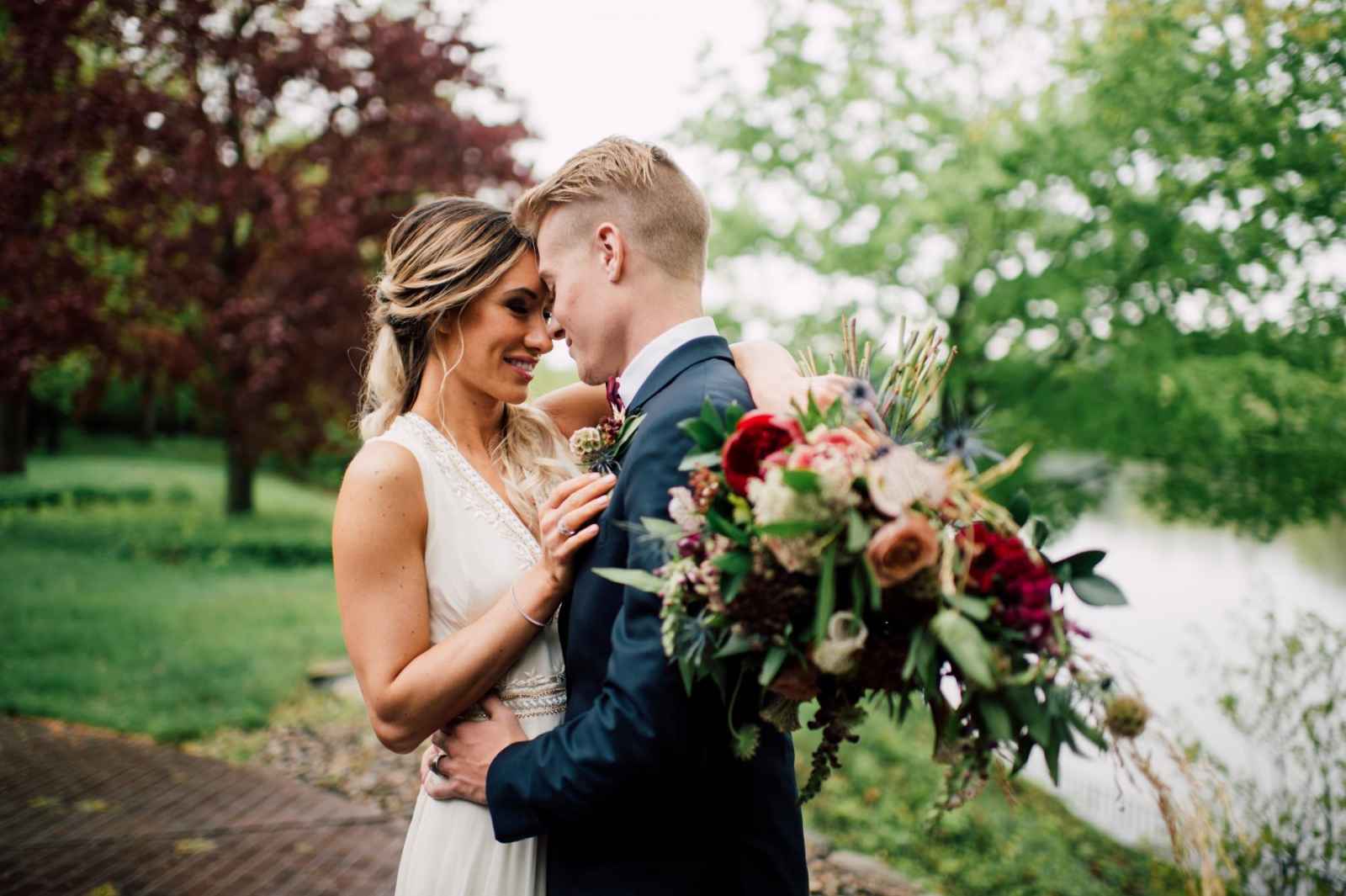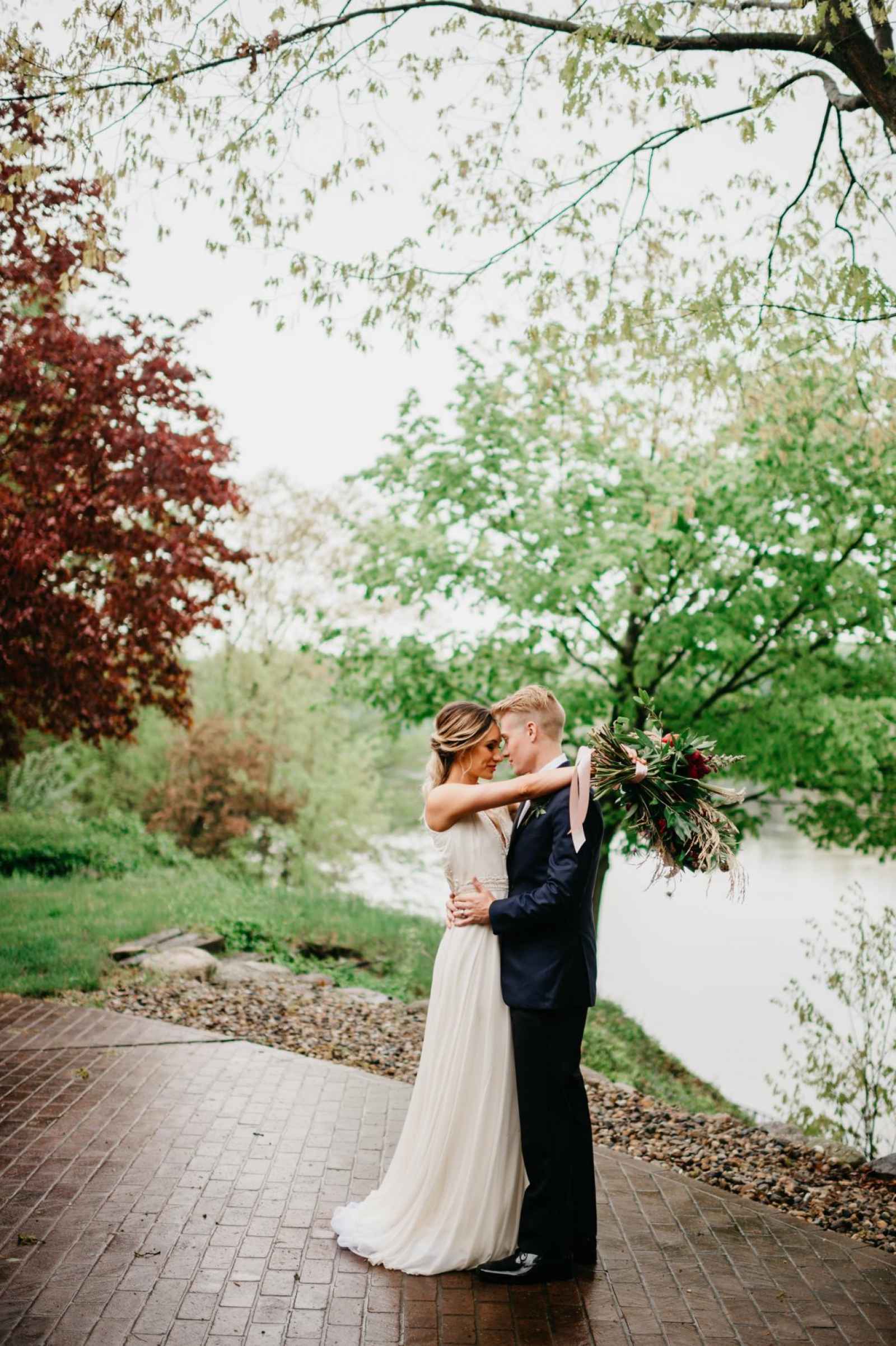 The two different bridal looks also embodied the romantic, bold and moody vibe. The ceremony dress featured an embellished, soft blush hue with a whimsical, tulle bottom while the second dress worn for the reception had a plunging v-neckline with rhinestone and colored stone embellishments. Something Blue Stylists created a gorgeously natural makeup application and styled the bride's hair in a loose pony for the reception look and then swept it into a romantic chignon for the ceremony look.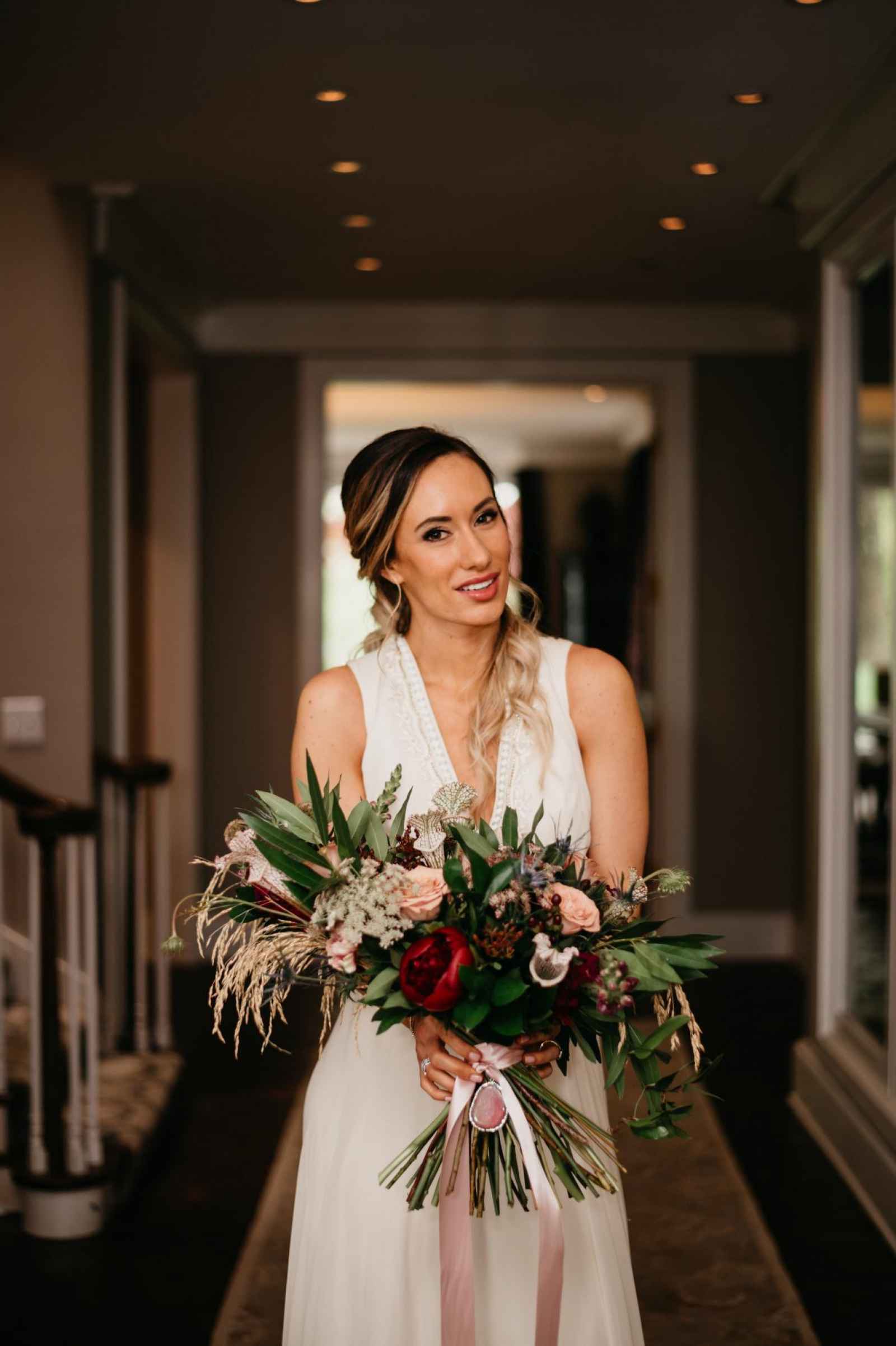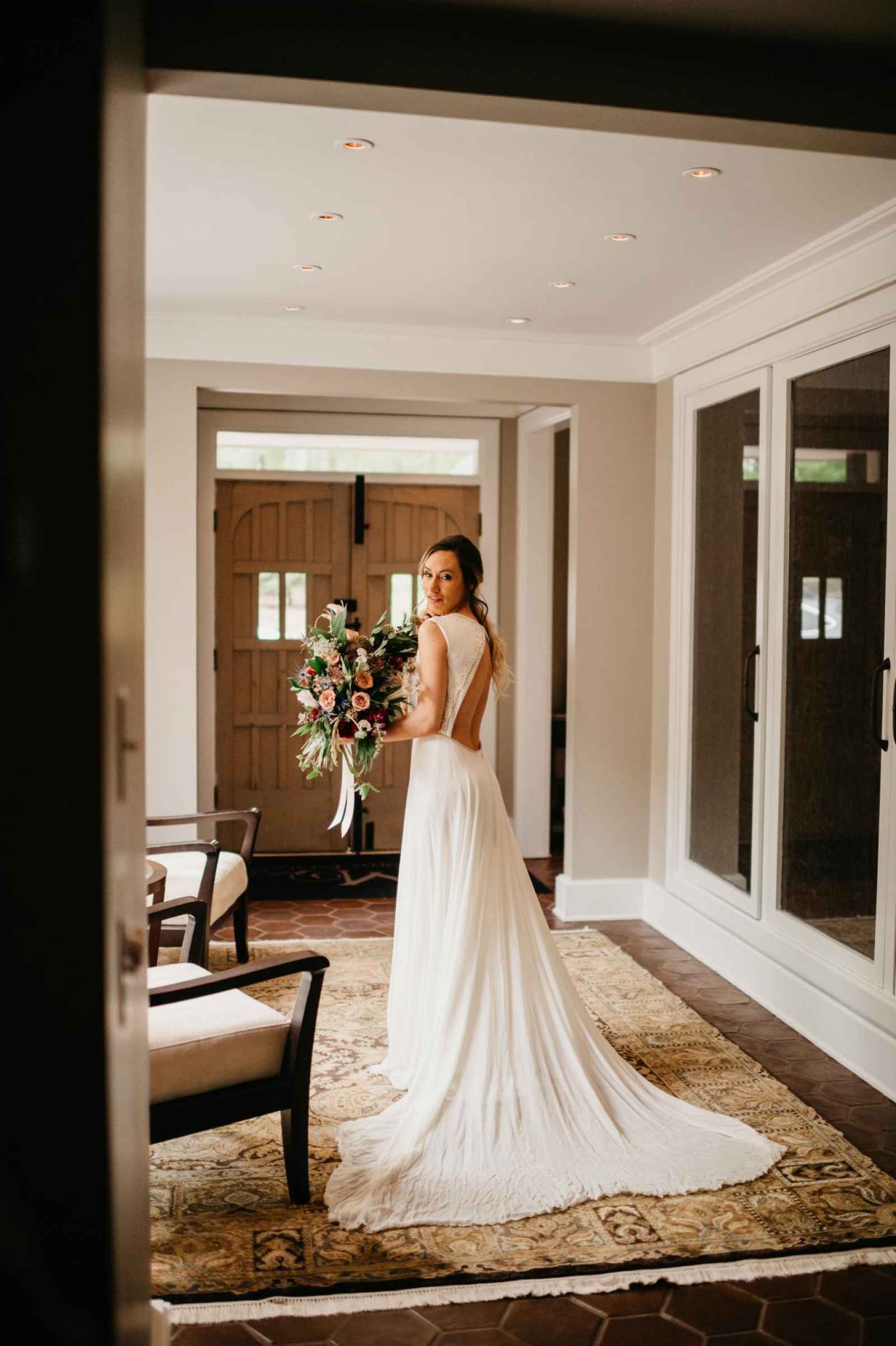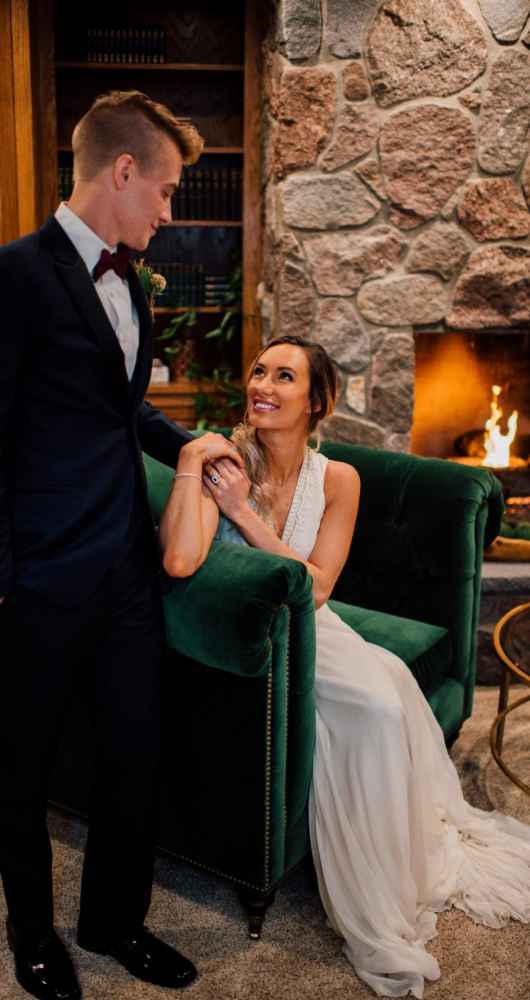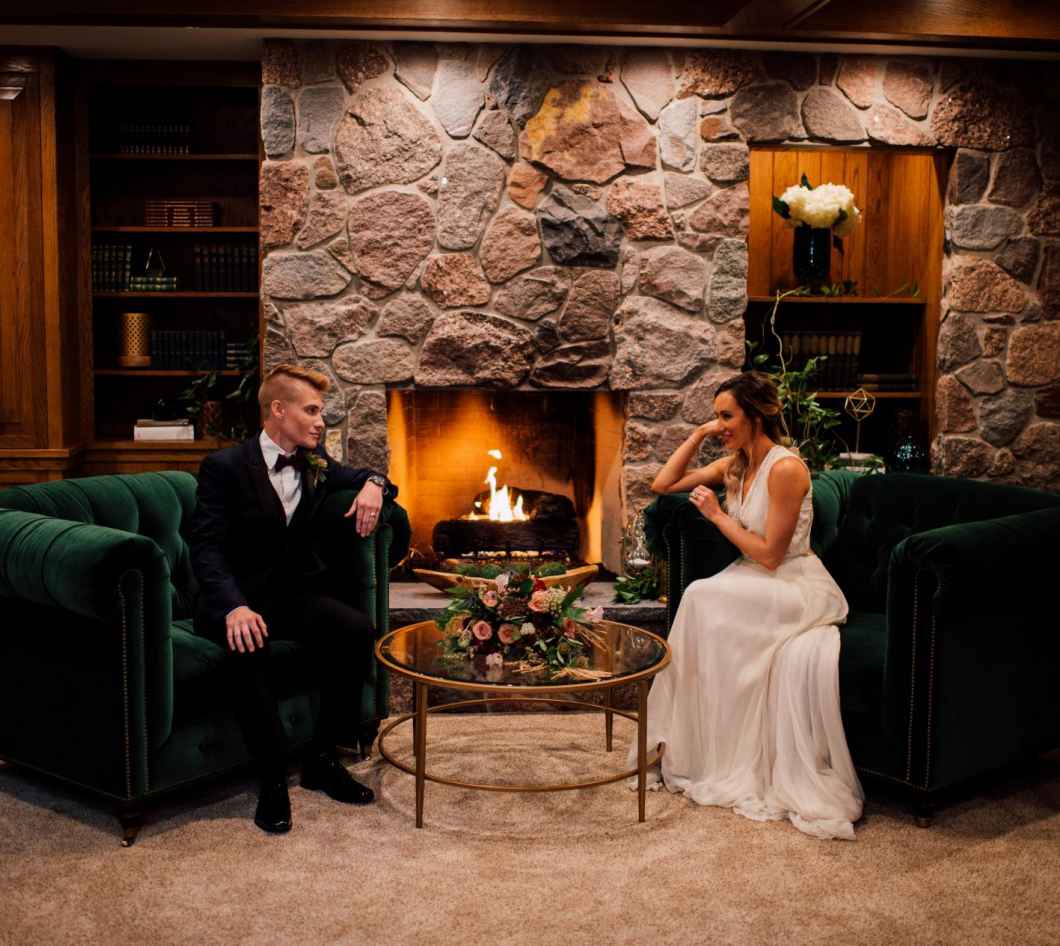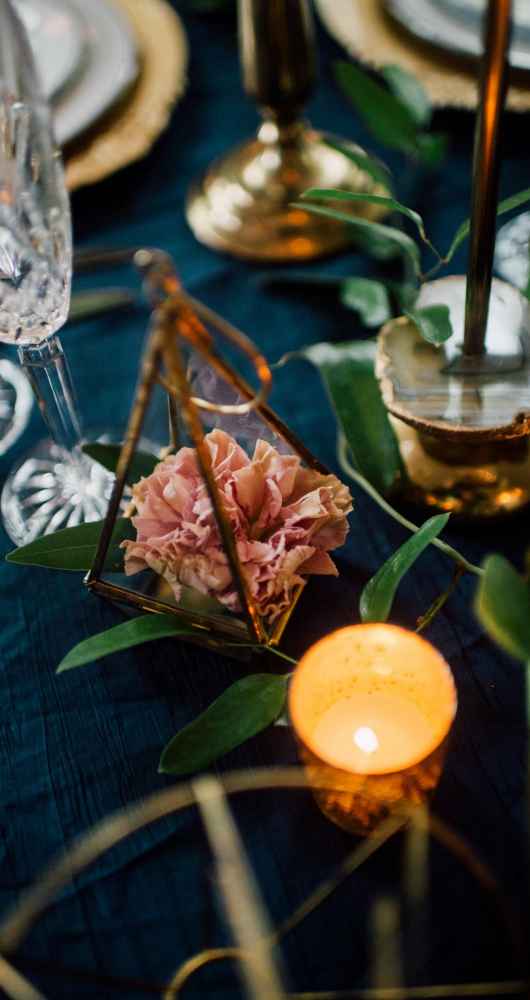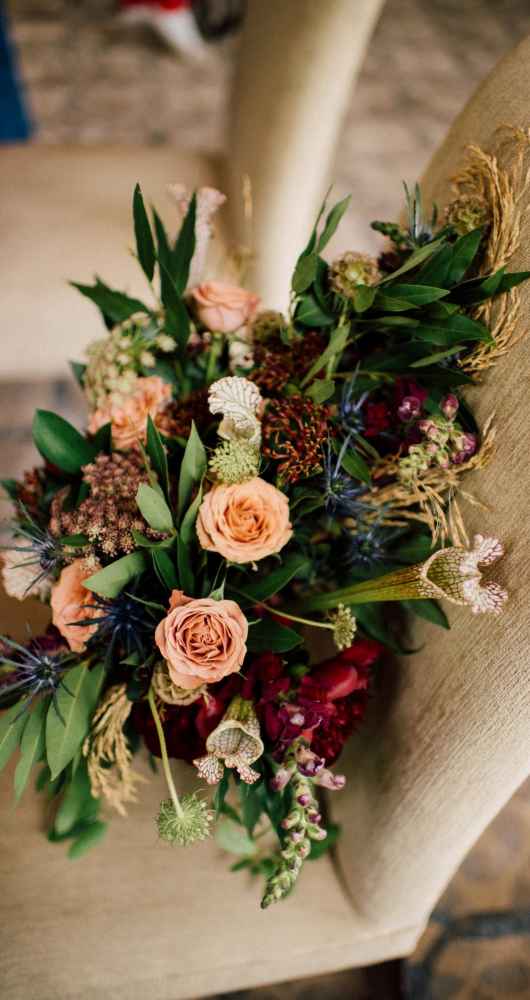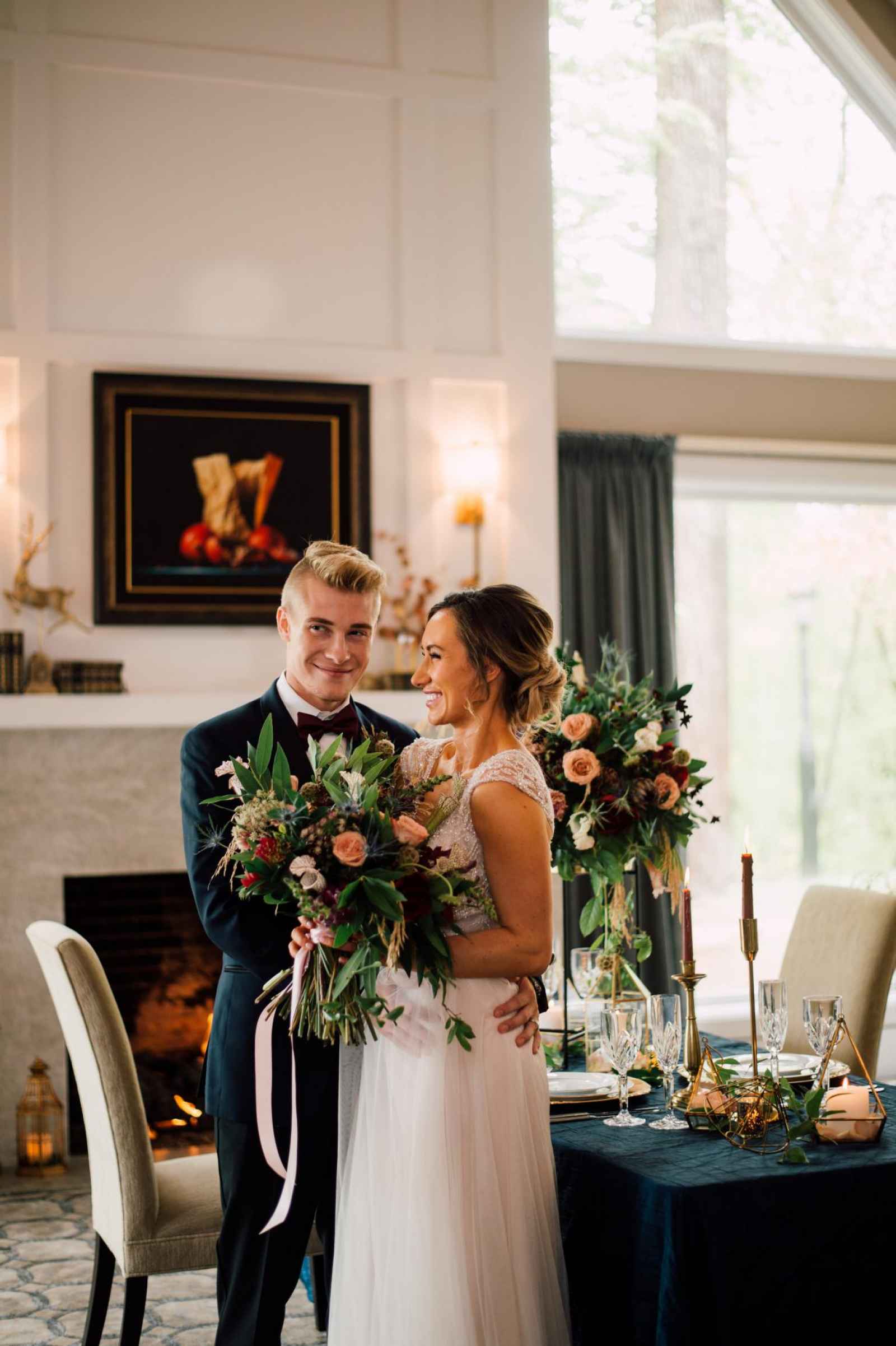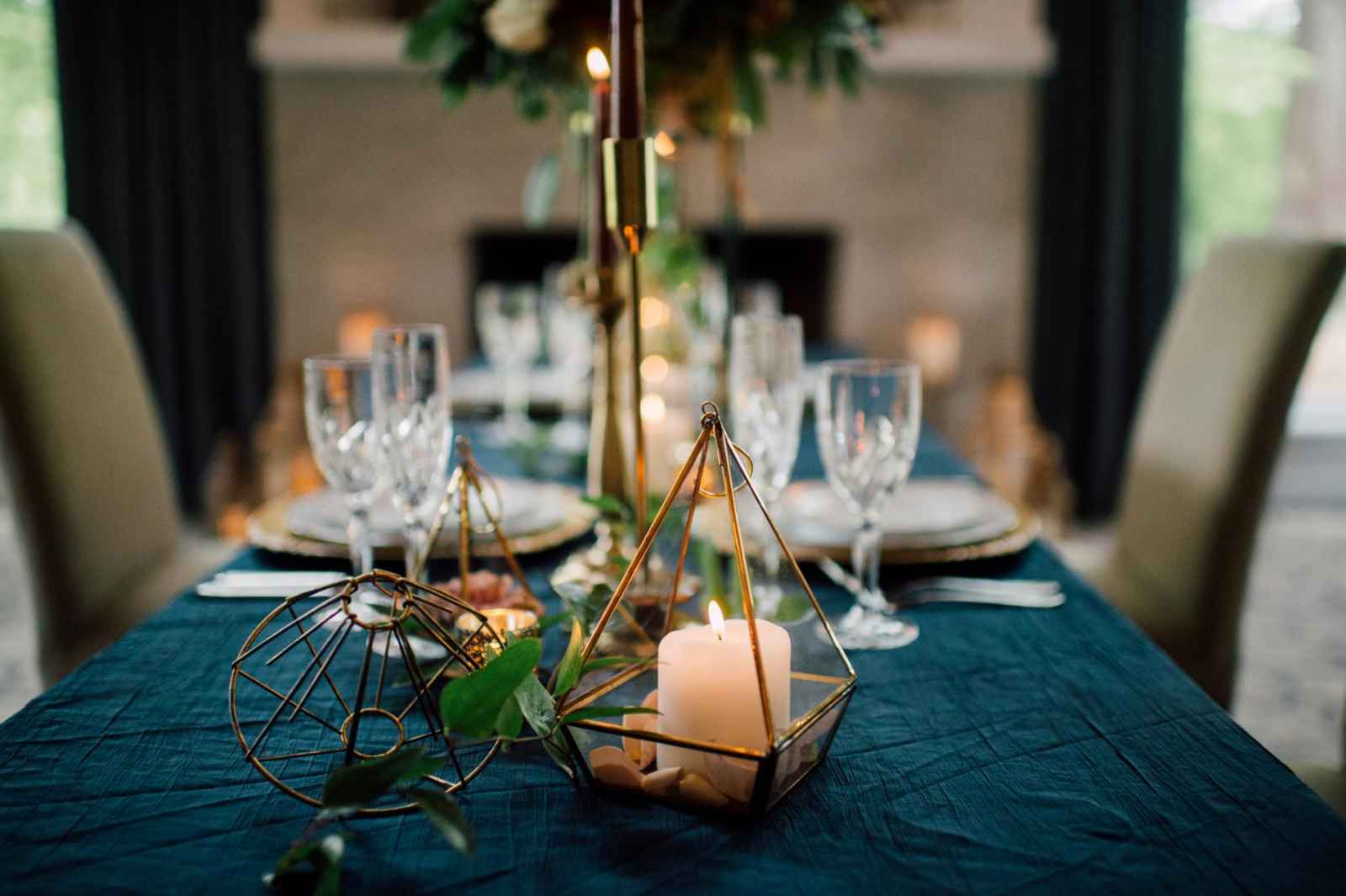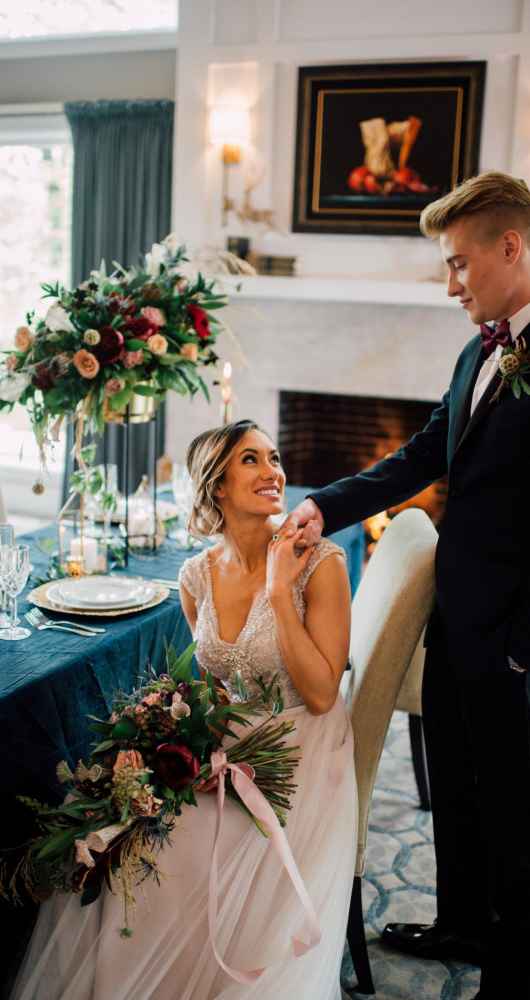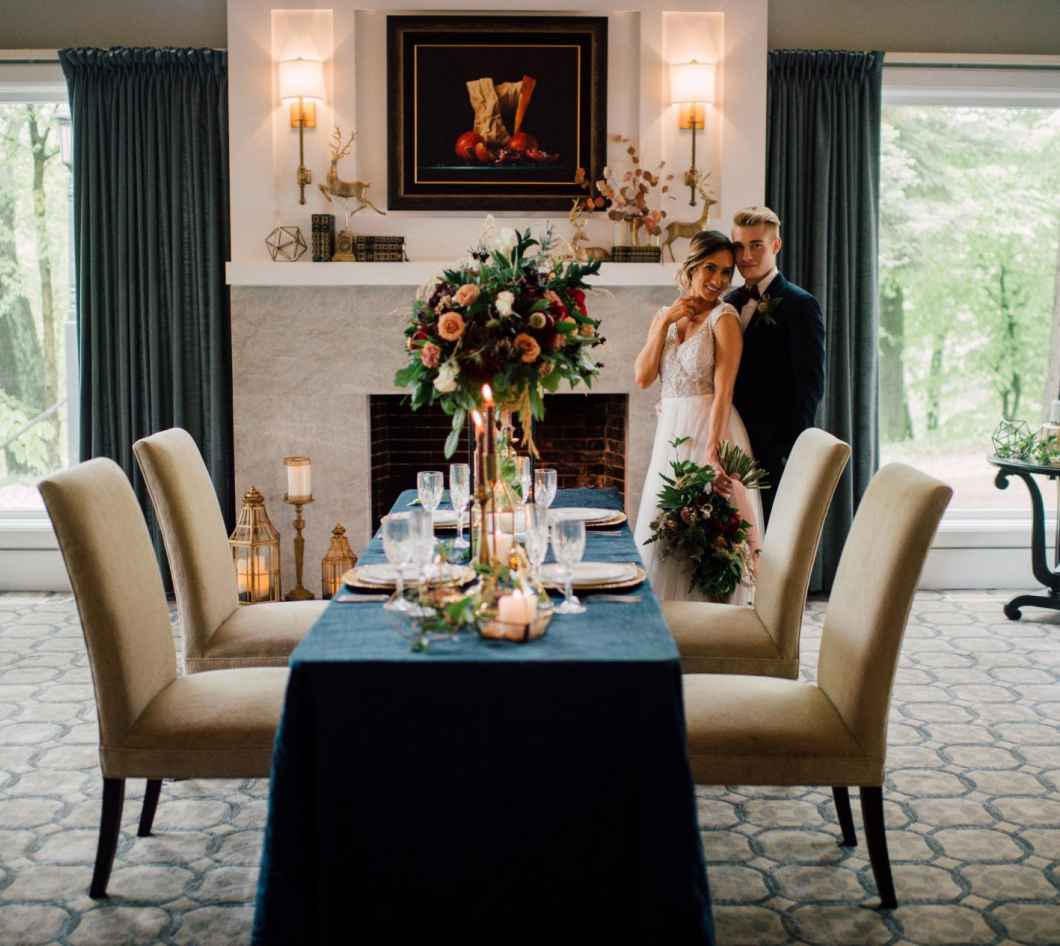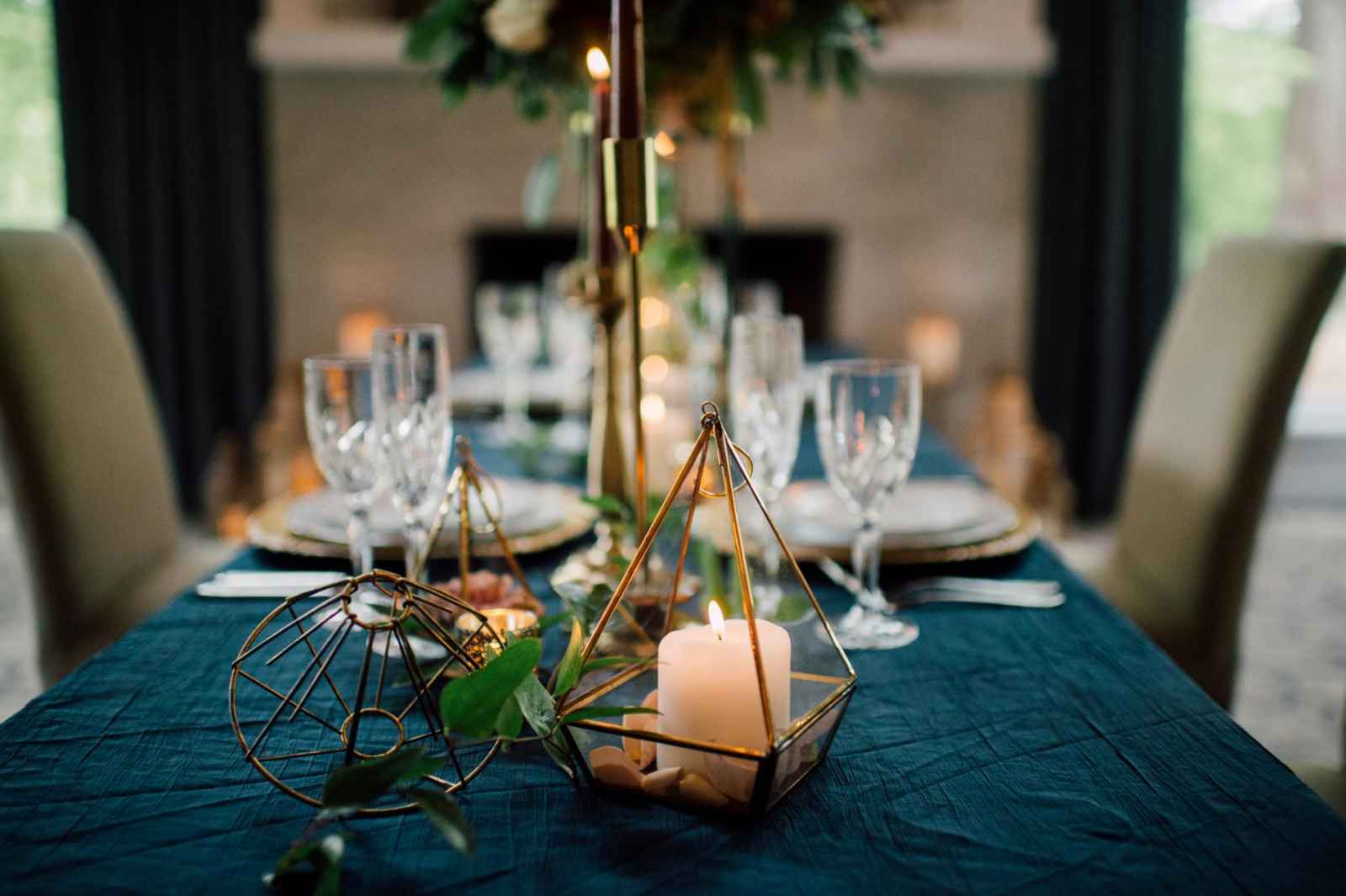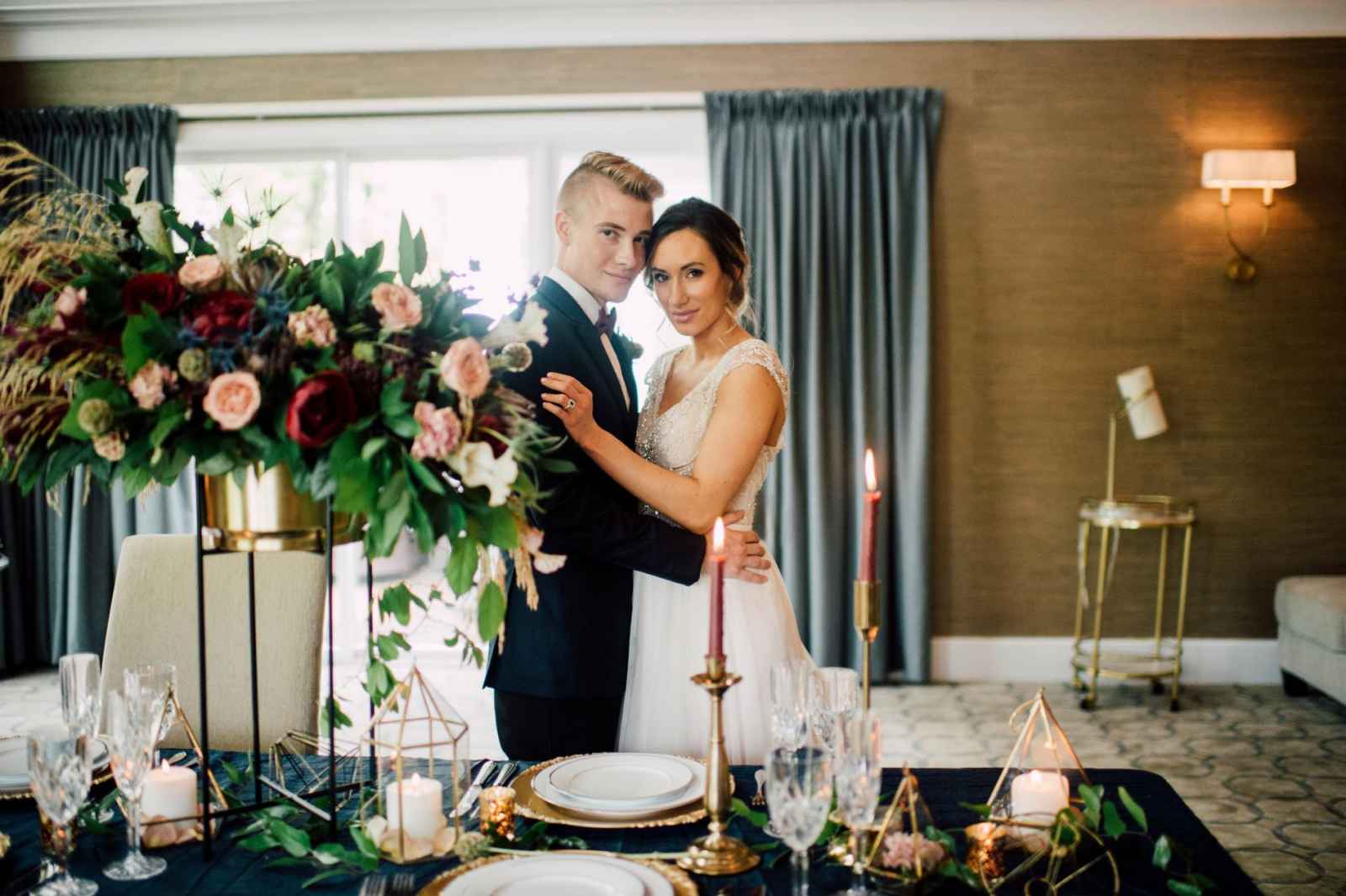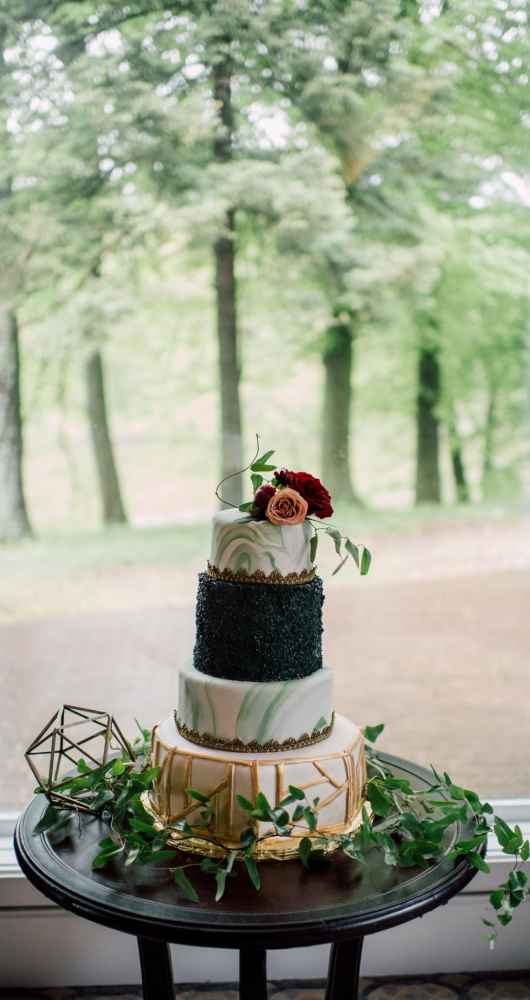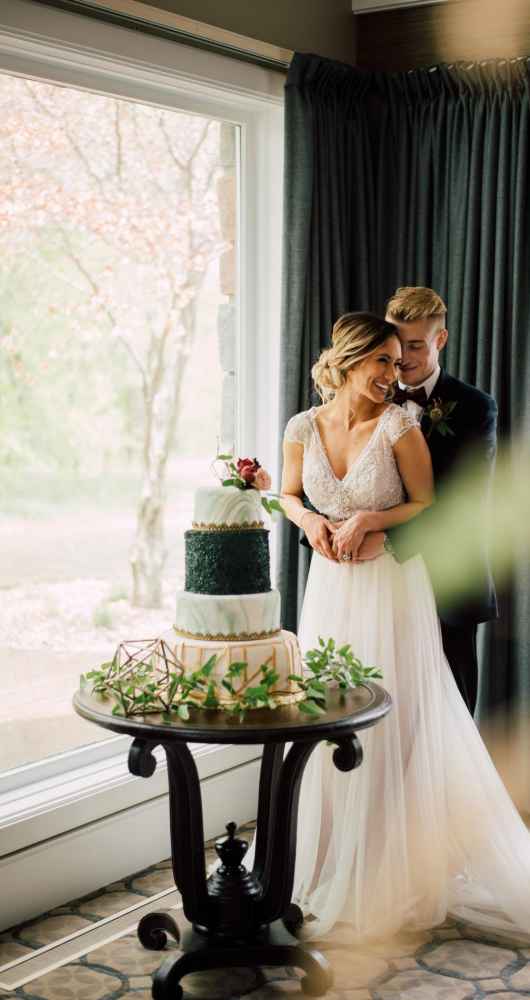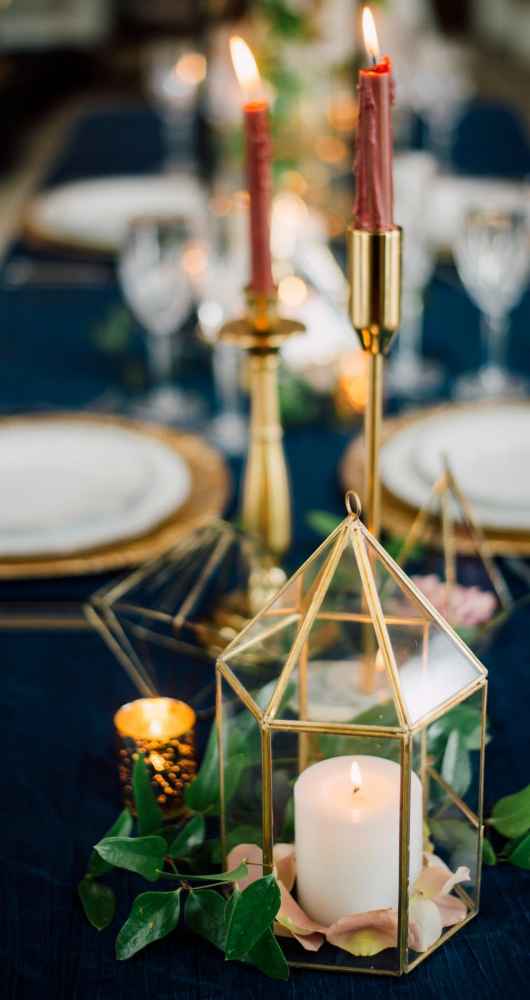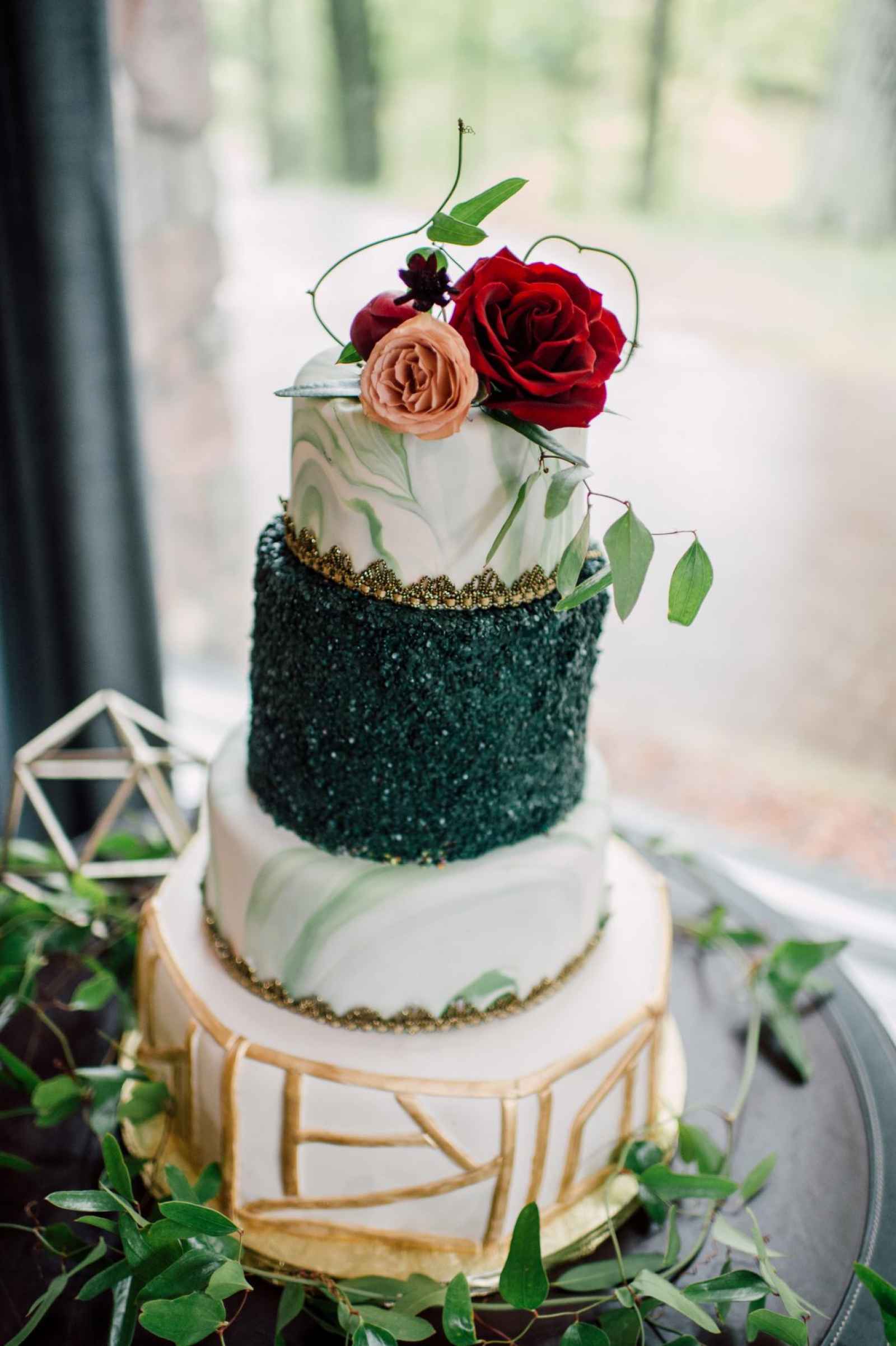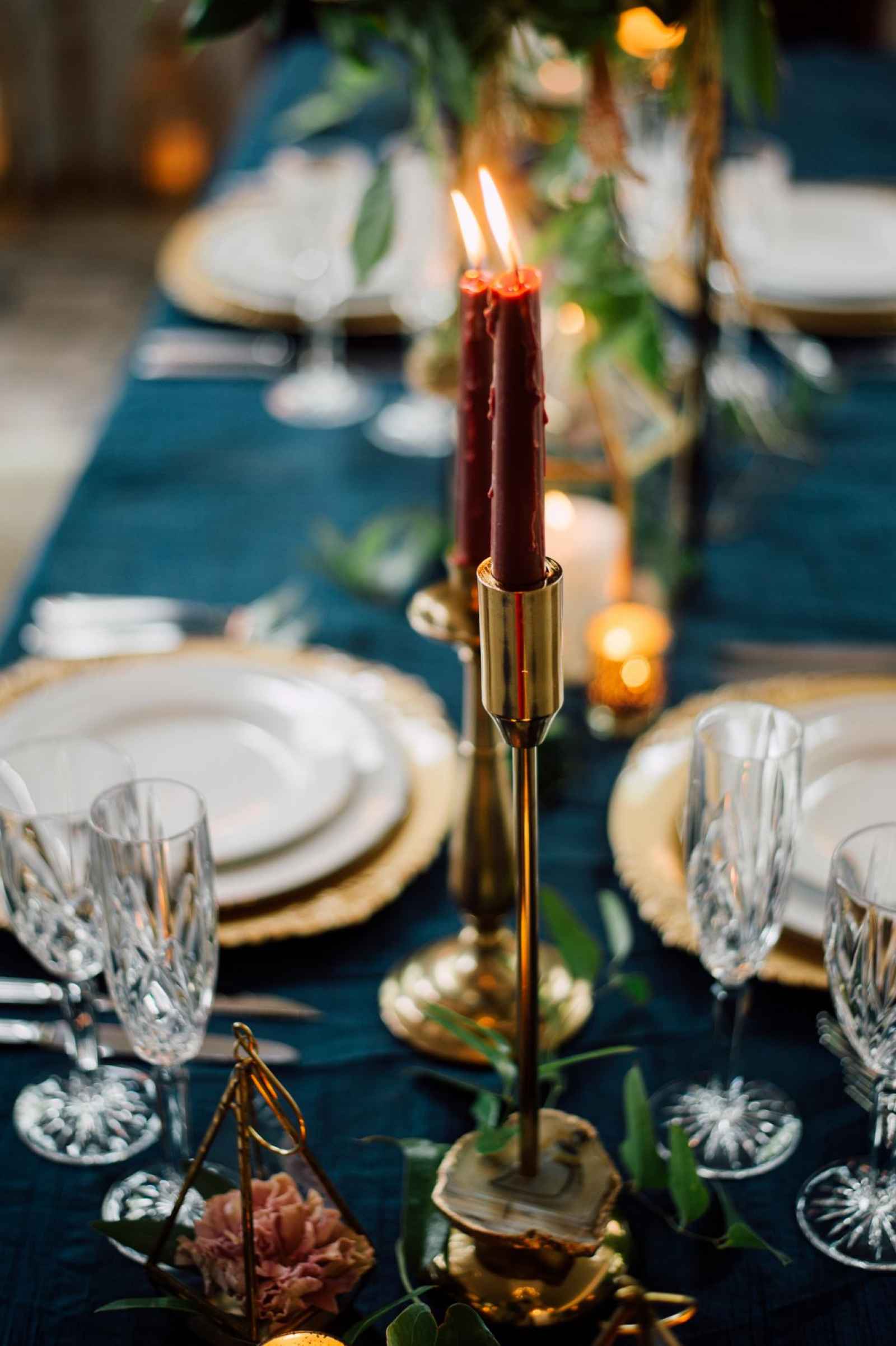 The stationery design and the three-tiered cake also featured geometric accents, modern, bold designs and emerald green hues in keeping with the team's vision.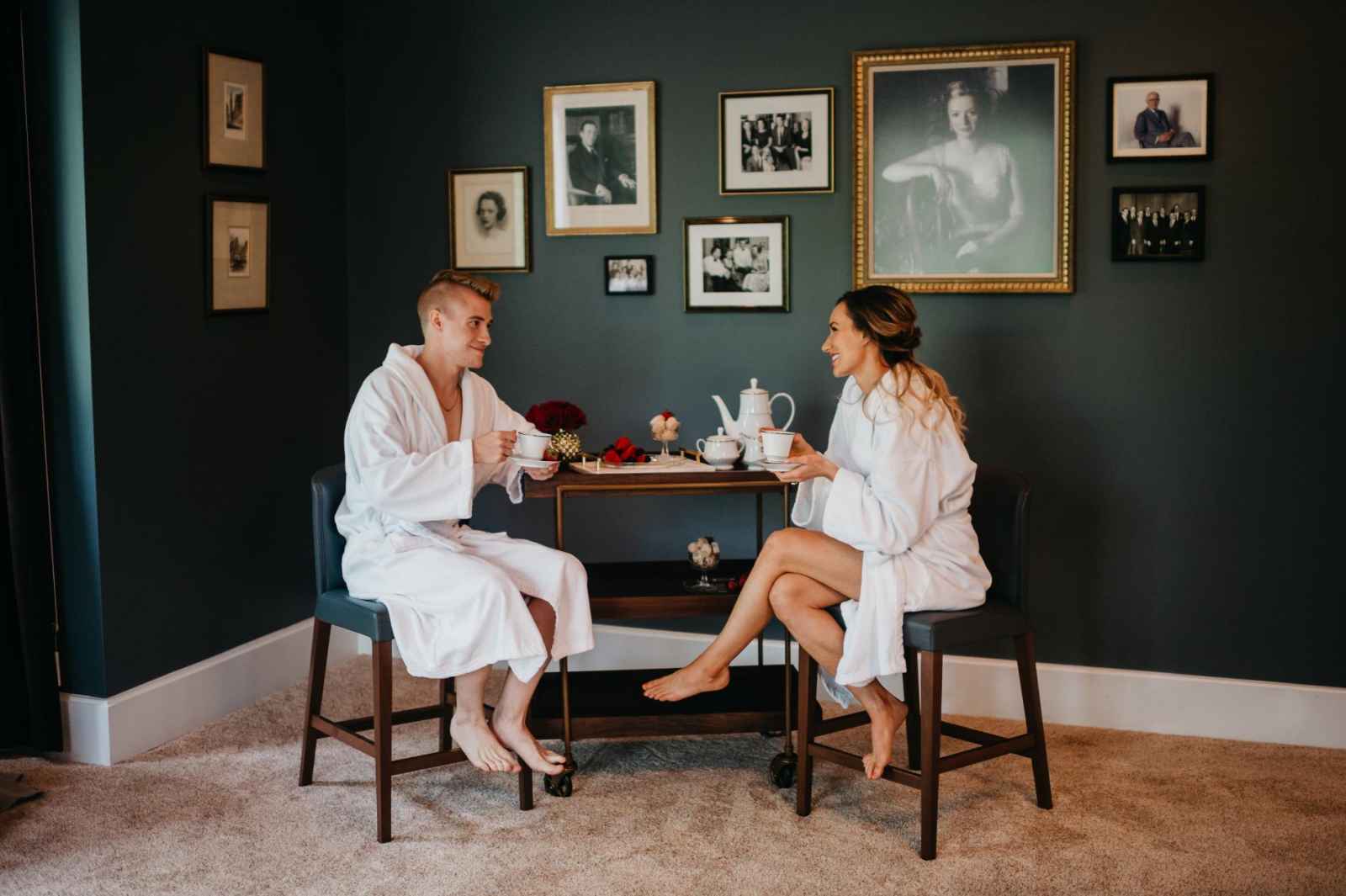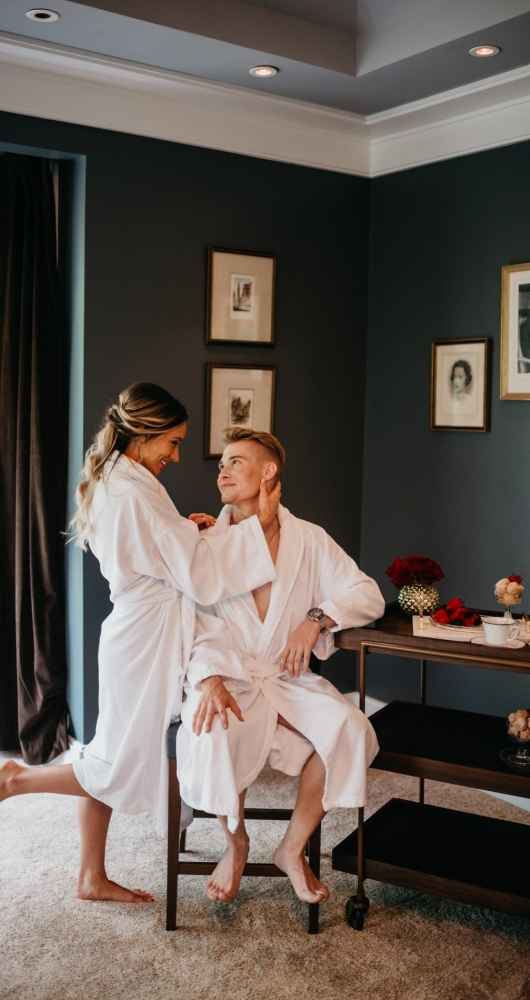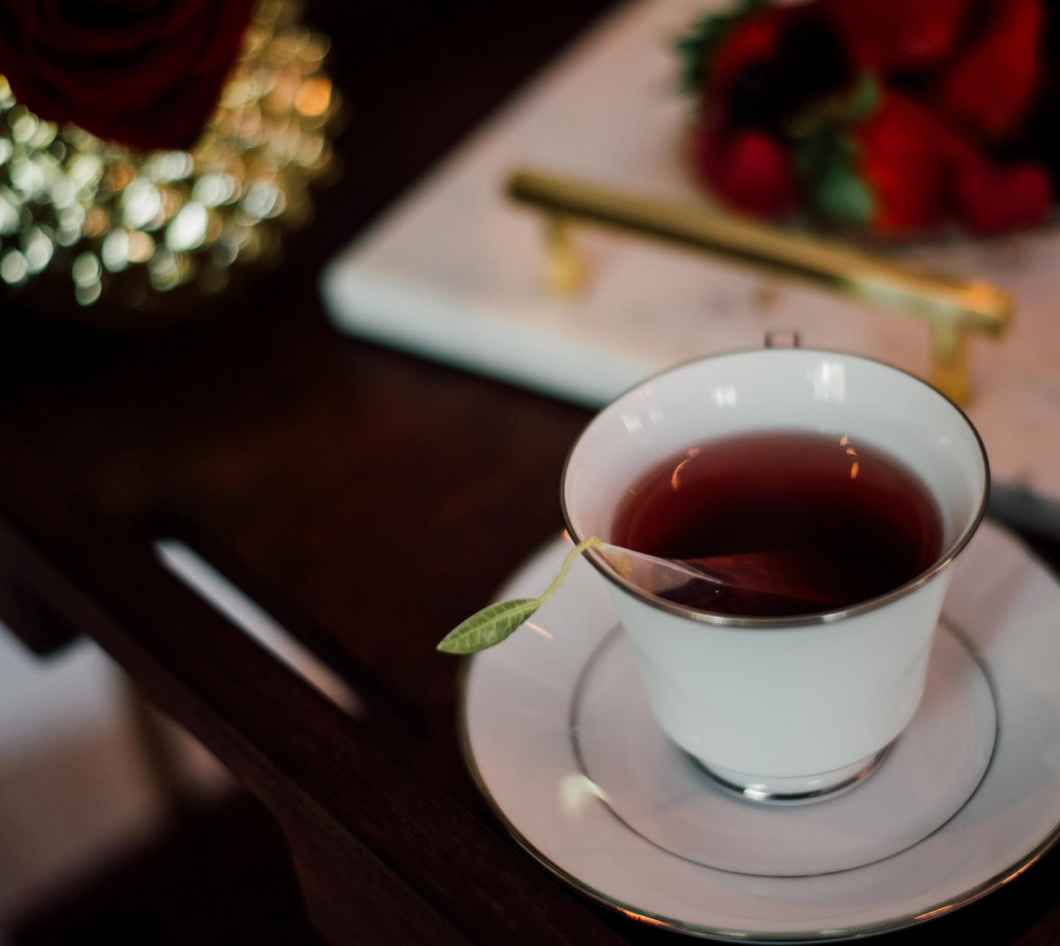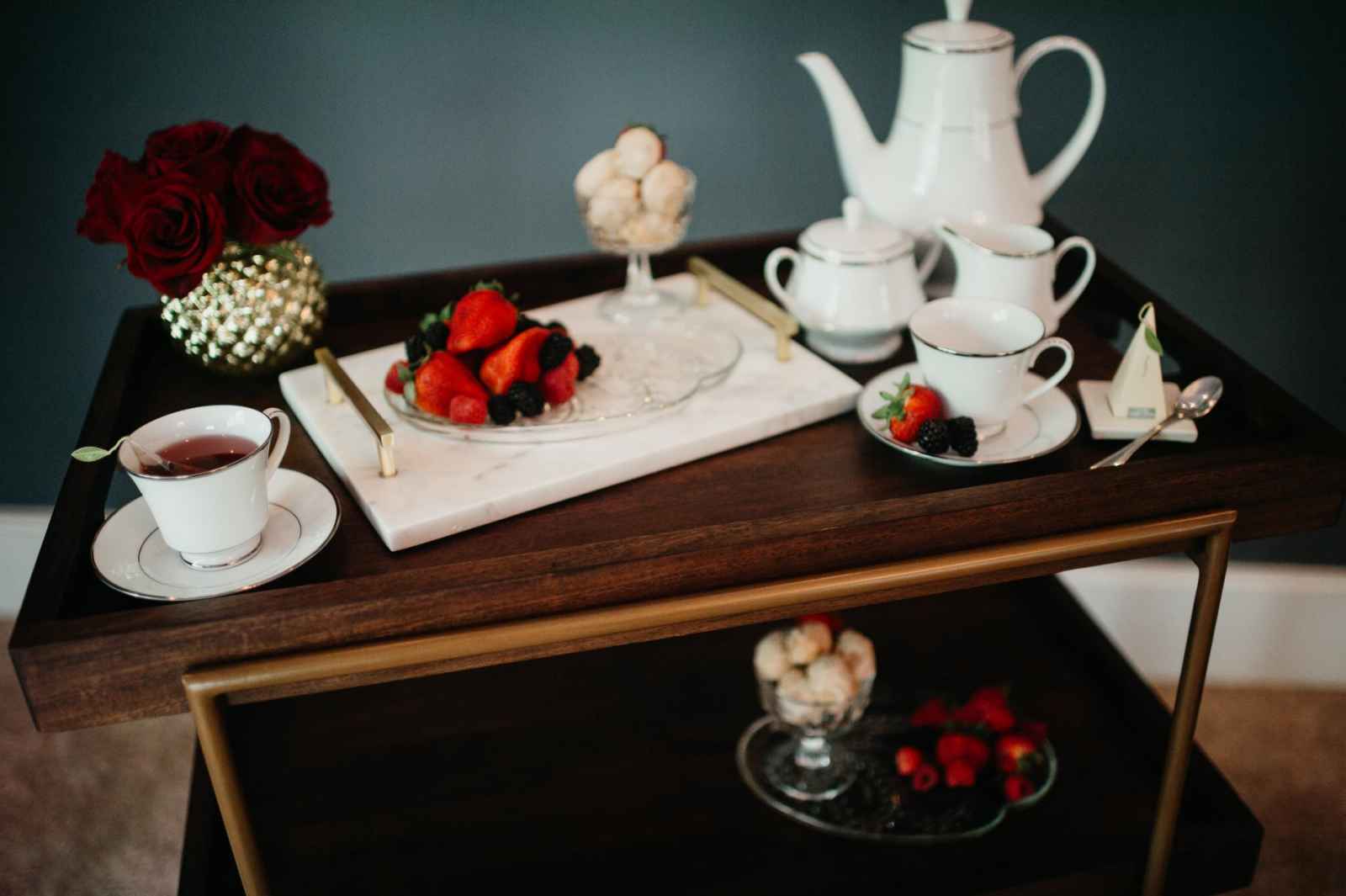 "The Morris Estate offers a beautiful and appetizing arrangement of donuts and berries that makes for a unique addition/substitution for a wedding cake…or will enhance any reception. It also makes for a fun Sunday brunch with close family and friends the morning after the wedding," says Adara.



Alyssa Ferguson of Fleurology Designs says, "The allure of the venue was that is was truly one-of-a-kind and has a warm, welcoming and even elopement vibe to the Bed and Breakfast Space. But then you go to the church which is gorgeous and all white with iron features and a tented reception space (if desired for a traditional wedding route). I fell in love with the venue! I hope more future clients consider The Morris Estate for a whole weekend escape for their wedding."
 
are you a bride-to-be?
We'd love to plan with you on weddingday-online.com. Let's get started!
 
are you a wedding extraordinaire?
Join WeddingDay Magazine in inspiring brides by partnering with us! See how here.