You are probably wondering why so many brides are taking the short cut approach to slimming down for the gown. The reason is they don't have a solid support system or have an accountability partner. 

Having an accountability partner to help you prepare your body, mind and soul for your wedding is a huge help. Oftentimes, slimming down can be a disaster, and you can have something I like to call "Darn Right Annoying Meaningless Attention." Otherwise called DRAMA. Here are six helpful tips in what you should look for in an accountability partner to avoid the DRAMA. 
 
Trust & Confidentiality 
Let's face it, you are the bride and all eyes are on you. Yet you may not want anyone to know you are trying to lose a couple pounds or try to develop a healthy lifestyle before you walk down that aisle. Look for a partner that understands this. As a coach, I see this all the time where the bride cannot trust anyone because their accountability partner told everyone their secret. Stress gets in the way, and when there is stress then your body cannot change and you will go into halt mode. 

Someone who doesn't care
Don't take this the wrong way when you read this. You want to pick someone to really does not care that they are not going to be at the center of attention. All they care about is helping the bride to feel and look amazing. In return, the person supporting the bride will also have gained confidence as well as a strong bond with the bride. You two did this together and will never forget it. 
 
Motivation 
Find a partner that has the same, if not more, of a drive than you do to becoming wedding fit forever. When you feel the trust and non-bias support, the motivation will kick in, and you both will start earning results.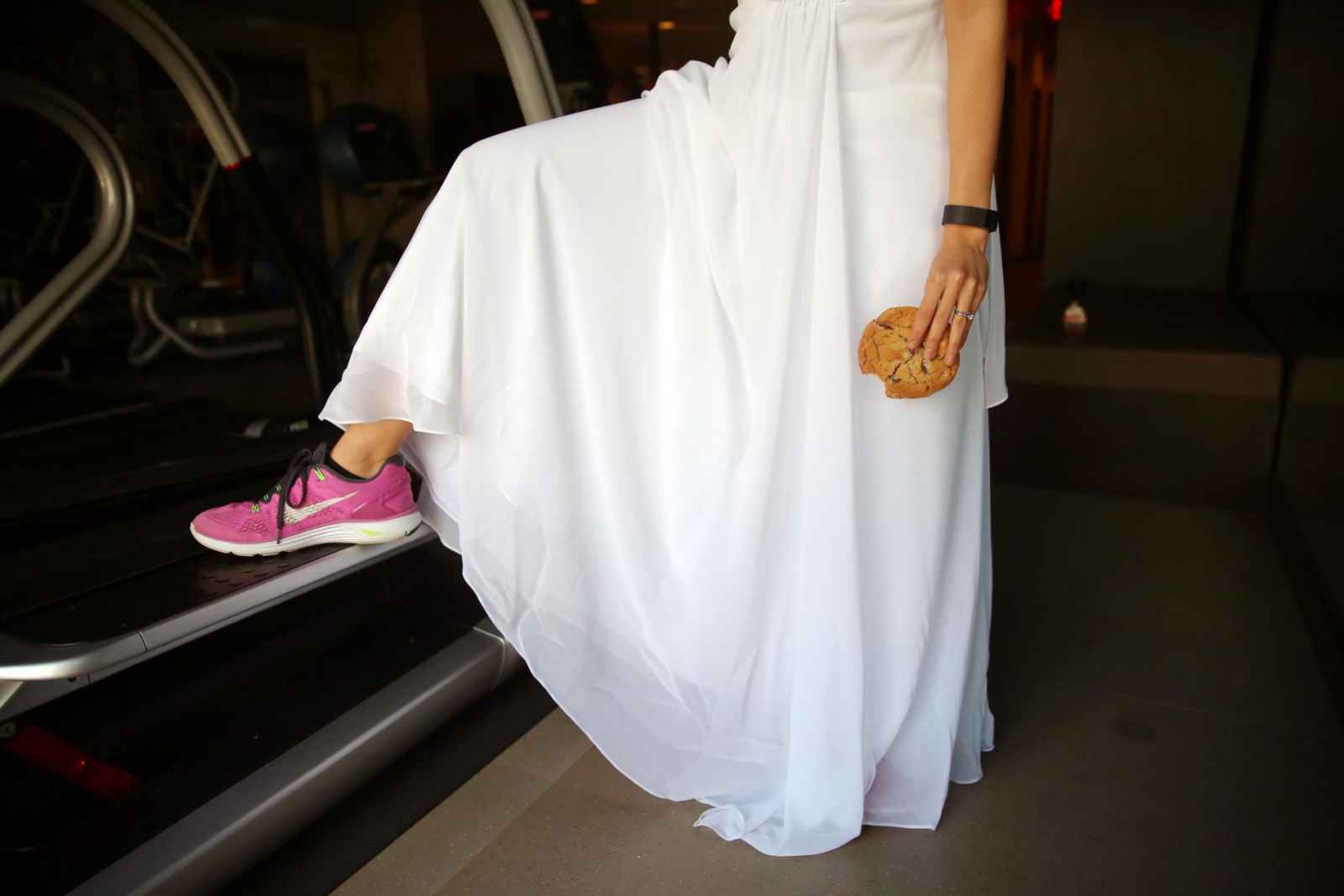 Same Goals with a Deadline 
As a fitness astronaut, I do not accept any goal without an actual deadline and set parameters. Together, set your own goal types and share the same date. The goals don't have to be exact but the drive to achieve and when to achieve them has to the be the same.
Lack of Judgment or Competition
Find a partner that doesn't want to race with you to become the biggest loser. If you worry about what your accountability partner will think about you, walk about. If you start to feel competition or judgment, walk away. This isn't a competition, it's a lifestyle change. Its' your wedding!!! A new chapter! You do not have to have the same physique or lost the same amount. Together you just need the same mindset.
Honesty
Look for the partners that will have the courage to be honest with you. A lot of brides will give up on their goal of becoming "Wedding Fit Forever" simply from the lack of honestly from their accountability partner. A lot of bridesmaids and loved ones want to make sure the bride is happy, however, they are doing the bride a disservice. Tell your partner that they need to be blunt with you and vice versa. The good bad and ugly. You are a team. Go Team Wed-Fit Bride!!!

Hope these simple tips are helpful in finding you the best accountability partner. Let me know what you think. If you have any other idea on finding the perfect accountability partner, please share. Sharing is caring. Have fun sweating for the wedding ladies!!!!

*****
If you feel that you need help in slimming down for the gown for your special day, Laila can help you! She coaches brides from all over the globe. Please feel free to contact Laila Alieh at www.Lailaalieh.com or email her at [email protected]. Just mention you found her at WeddingDay Magazine, and she will gift you a free strategy session consultation!
 


are you a bride-to-be?
We'd love to plan with you on weddingday-online.com. Let's get started!
 
are you a wedding extraordinaire?
Join WeddingDay Magazine in inspiring brides by partnering with us! See how here.
Blog Sponsored By
Related Blogs