Like many young lovebirds, Jackie and Joe met in college. While Joe attended the University of Notre Dame, Jackie attended Saint Mary's College. With fate in their corner, they met at a party at Sorin College--Notre Dame's oldest residence hall. By senior year, the two had really gotten to know one another, eventually falling in love.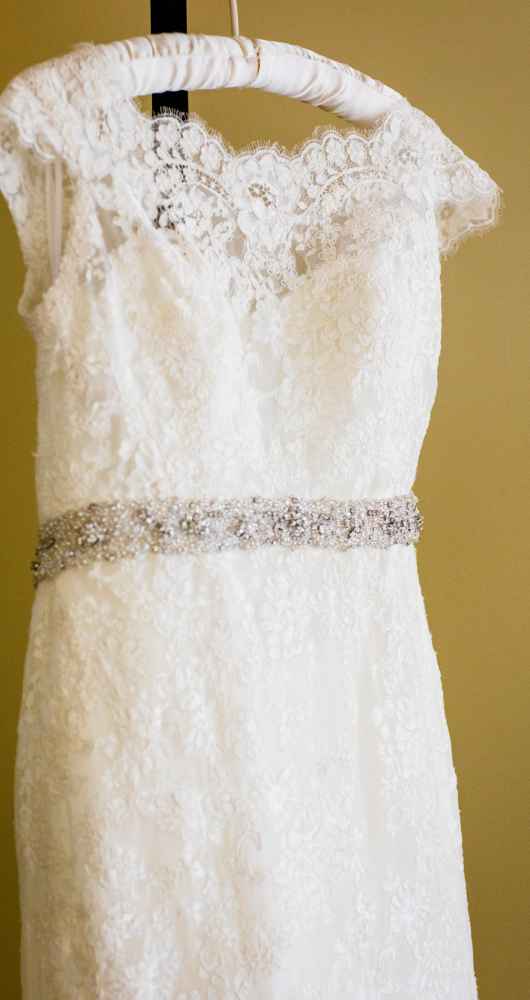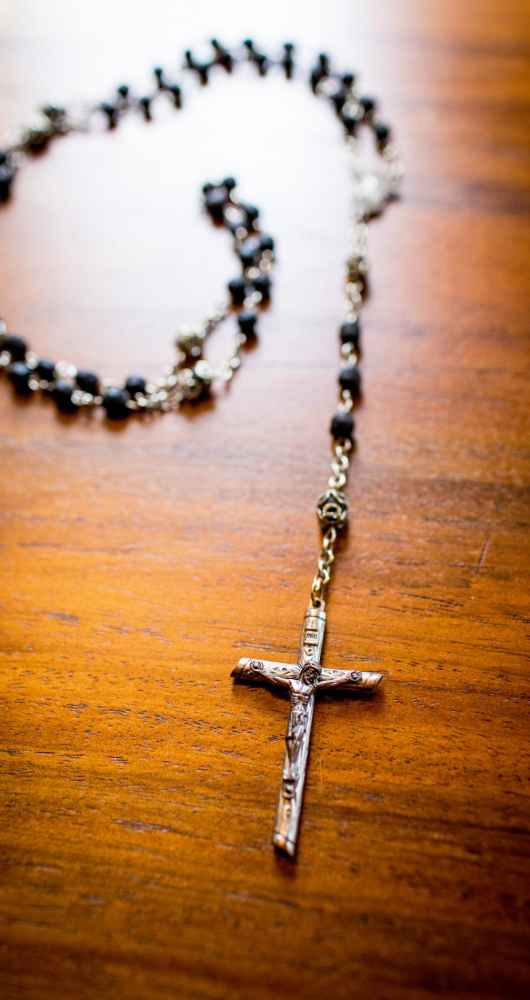 The Engagment
Joe proposed to Jackie in Avalon, New Jersey—a place Joe's family frequently vacationed at growing up. Joe even arranged to have Jackie's family and friends there as a surprise following the proposal. The newly engaged couple wasted no time in planning and even finalized their guest list on the flight home.
While Jackie was raised in the Chicagoland area, the two felt that South Bend—the place they first met—would be the best place for their nuptials. Not only was it more affordable, they hoped to more easily find and book a venue big enough to accommodate their large guest list.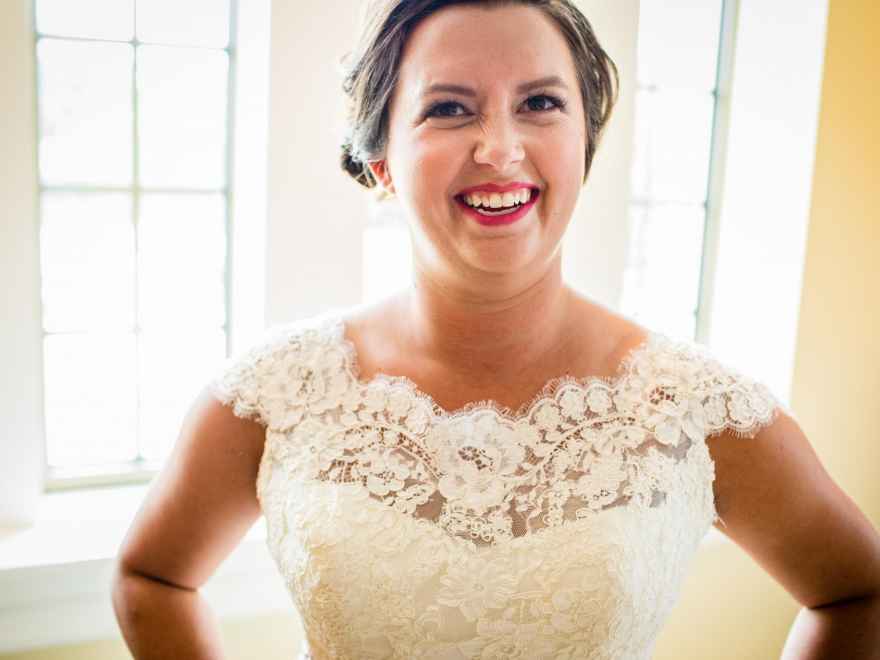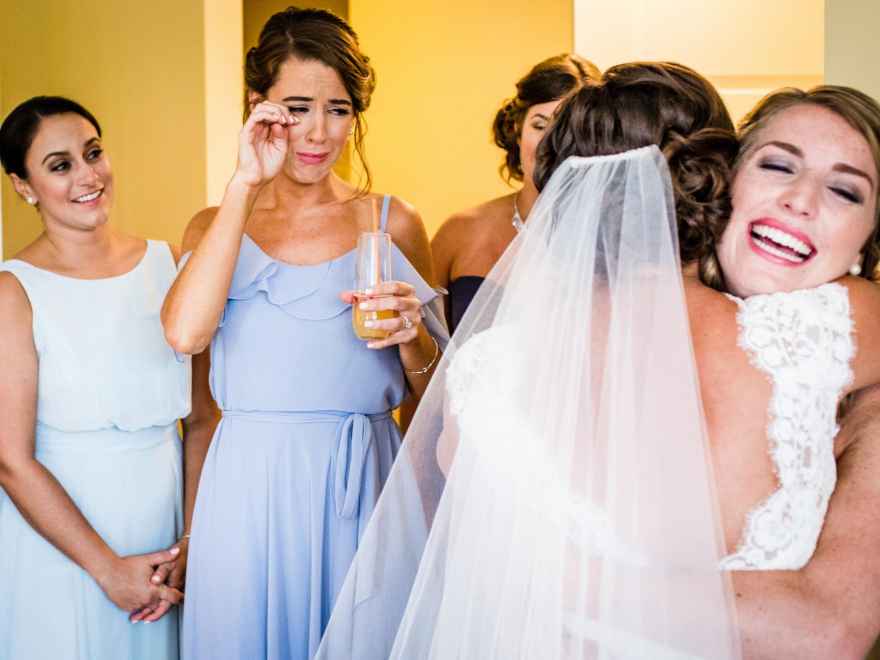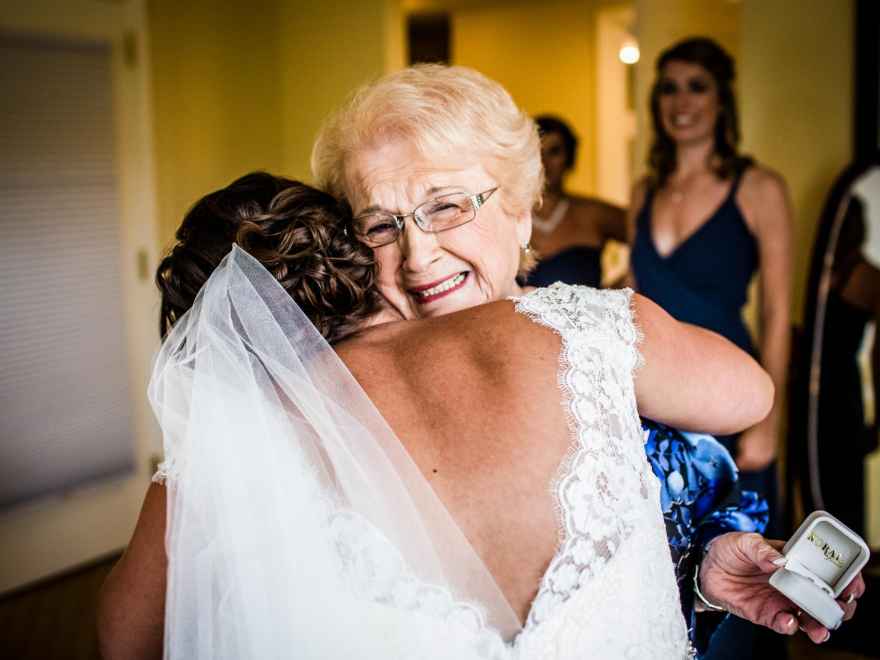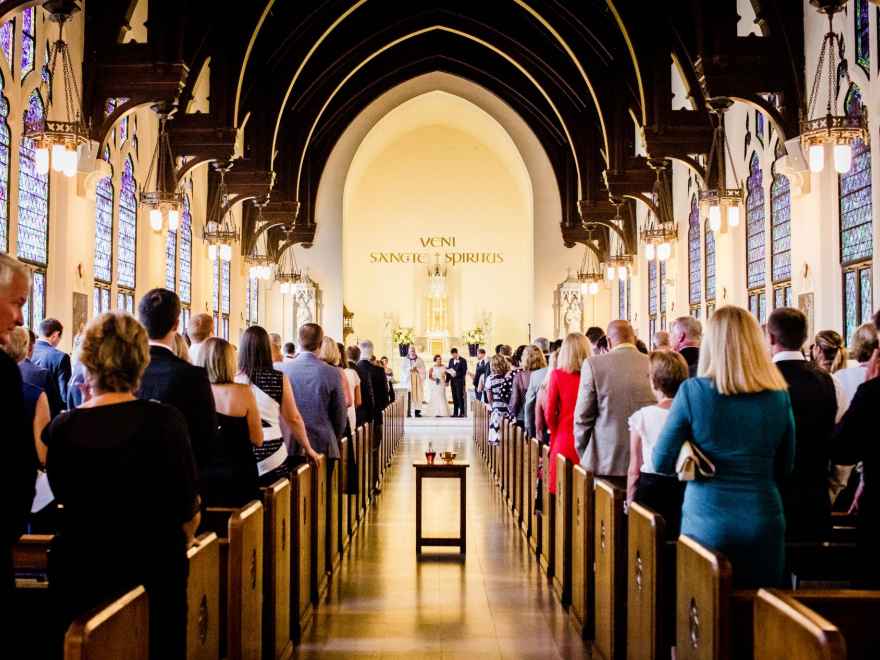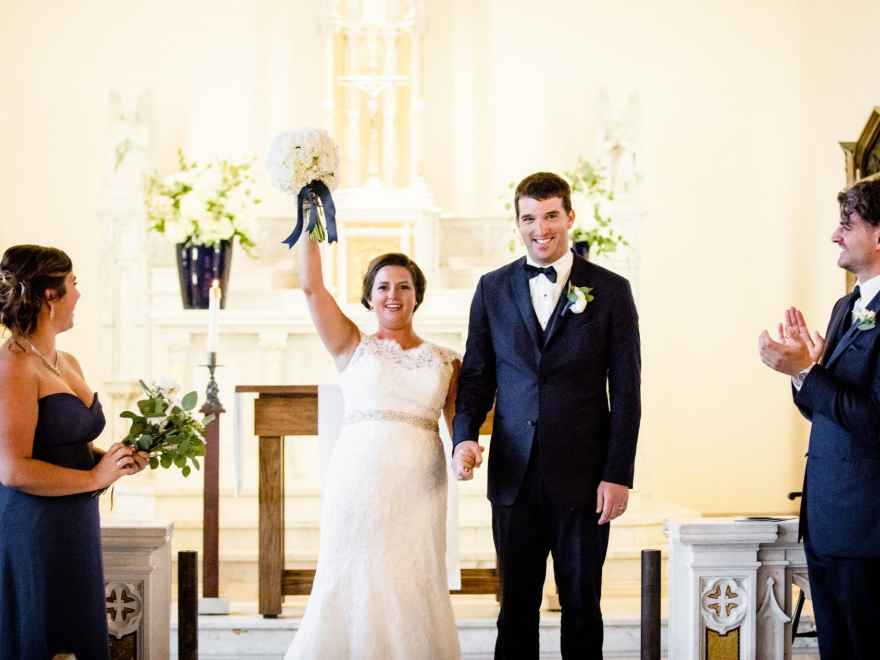 The Planning
Inspired by Pinterest and magazines, Jackie put her D.I.Y. wedding planner binder to good use, organizing everything from ideas and contracts to RSVPs and plate choices. For Jackie's ceremony, she knew that her old dorm, the Holy Spirit Chapel, was the perfect choice. And after meeting with the Century Center in South Bend, she knew she didn't need to look any further for her dream venue. "The Great Hall is unique, open and has a lot of character," she explains. "I loved the big windows, the island and the river lights. So, I canceled the rest of the venues and booked a date!"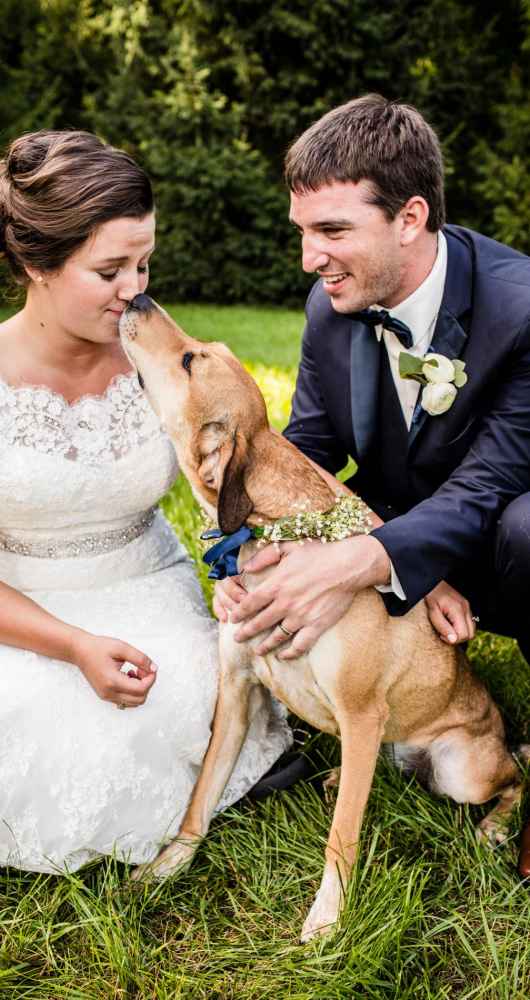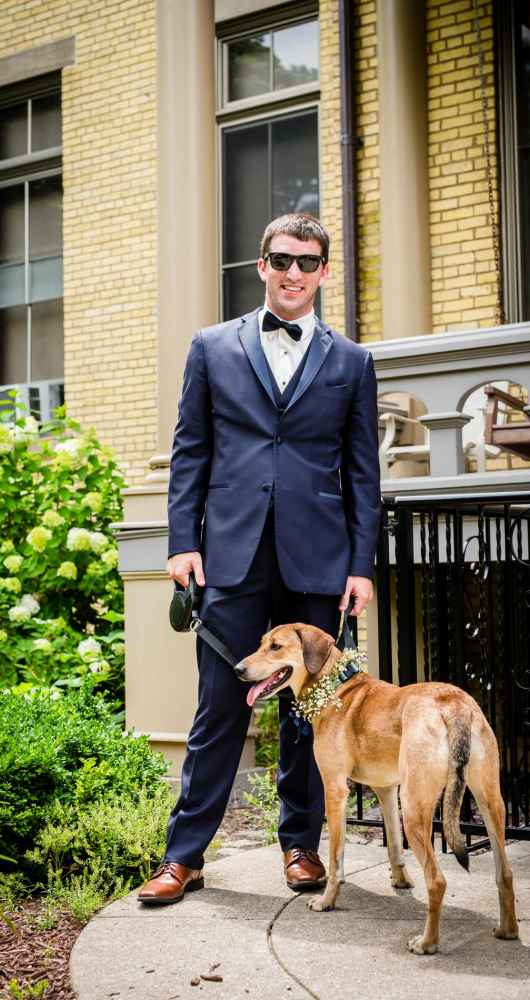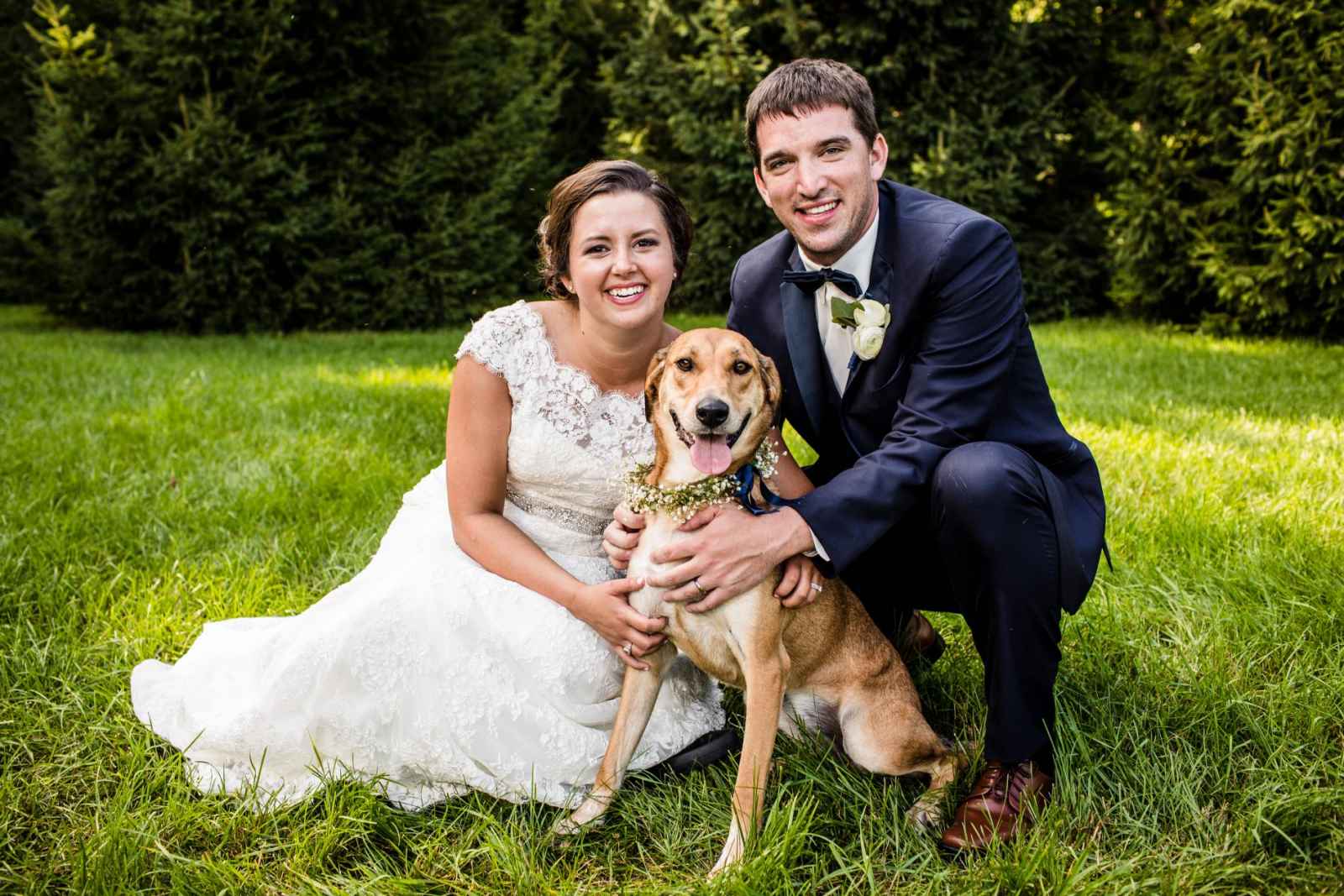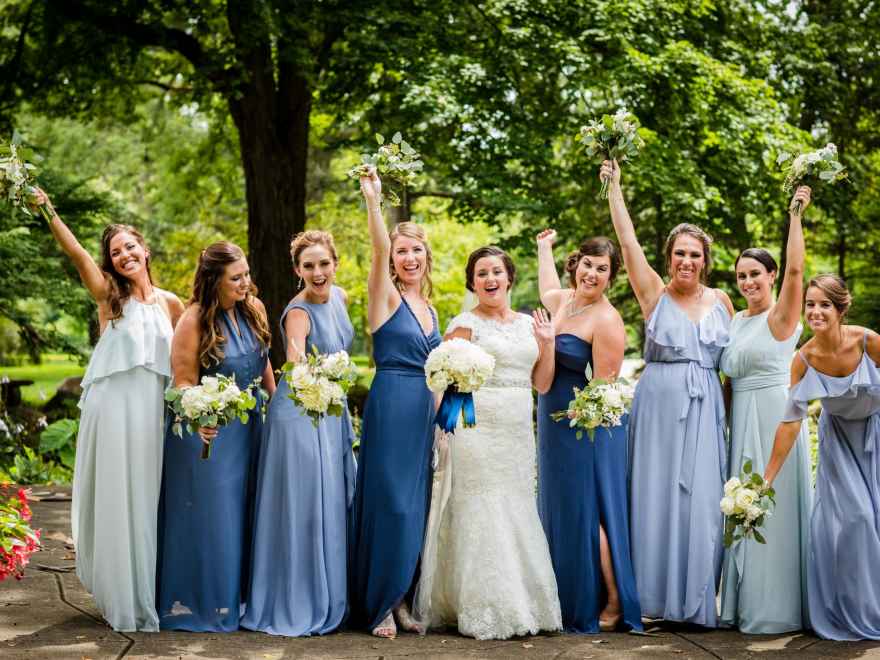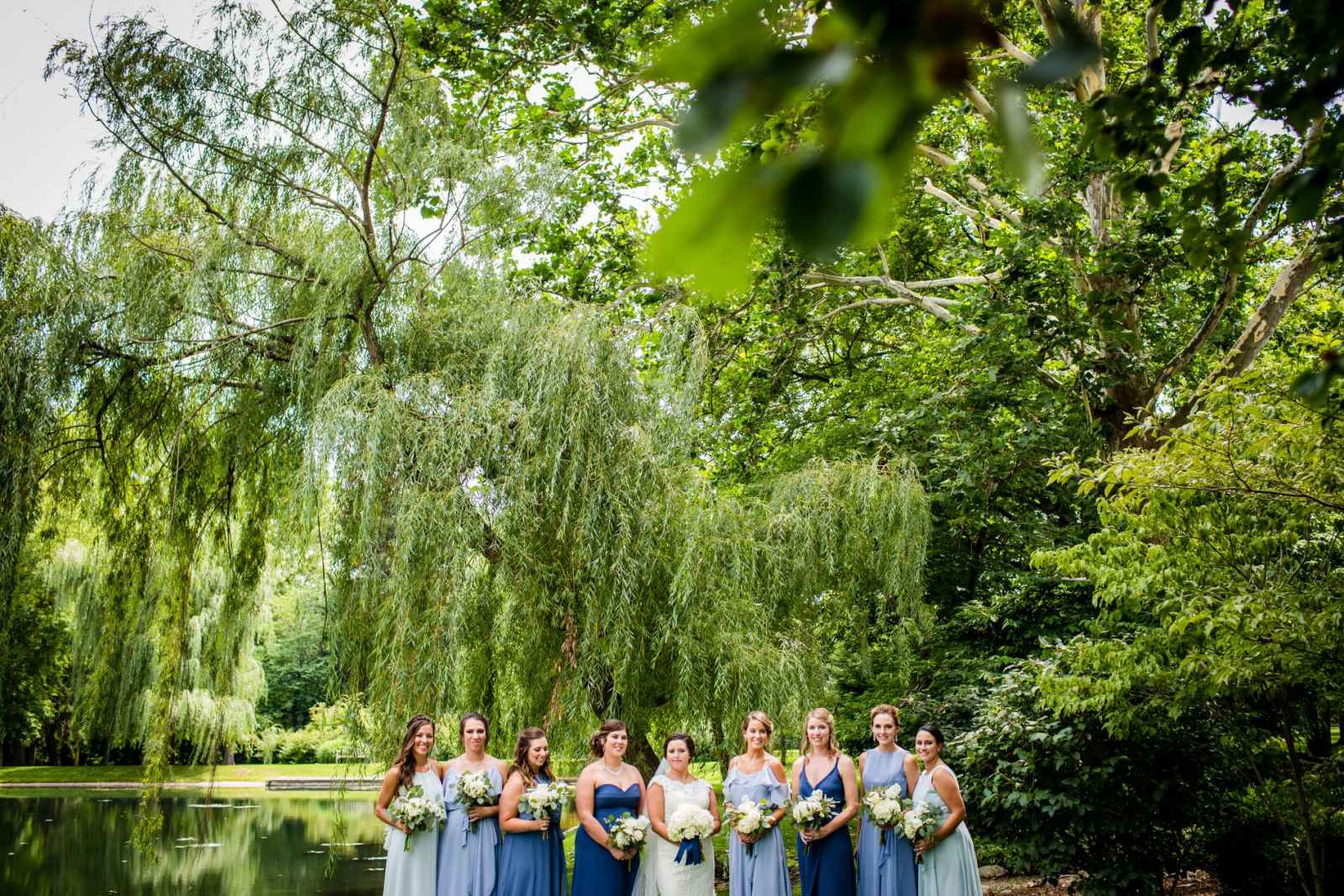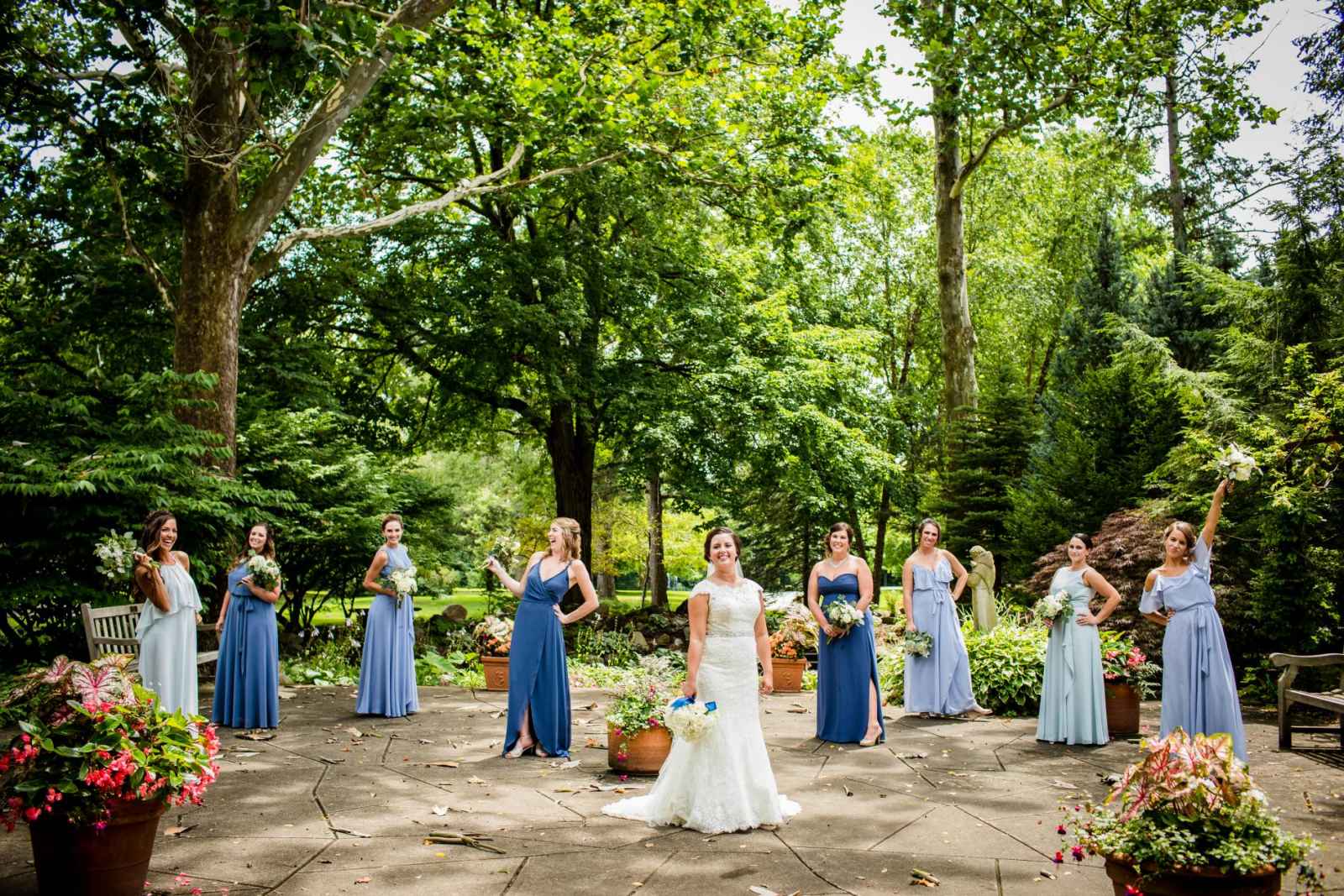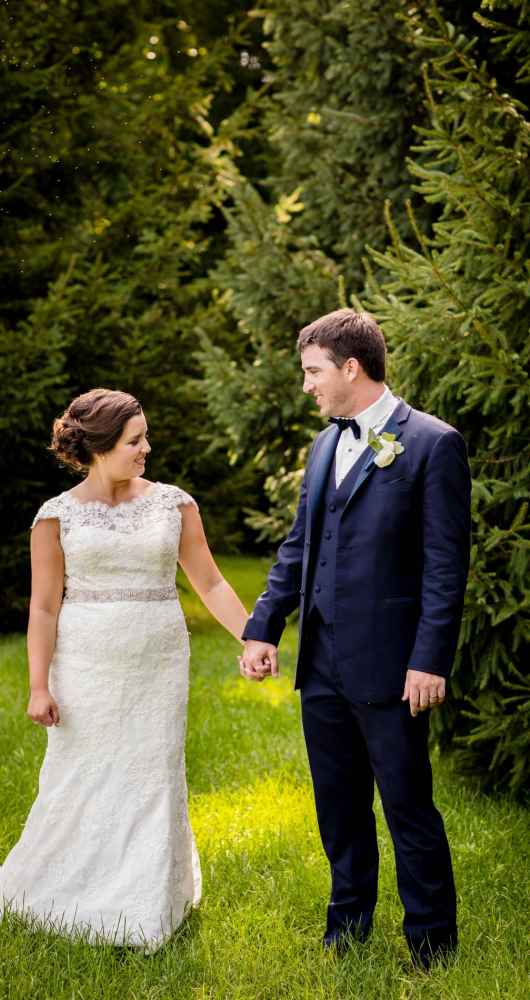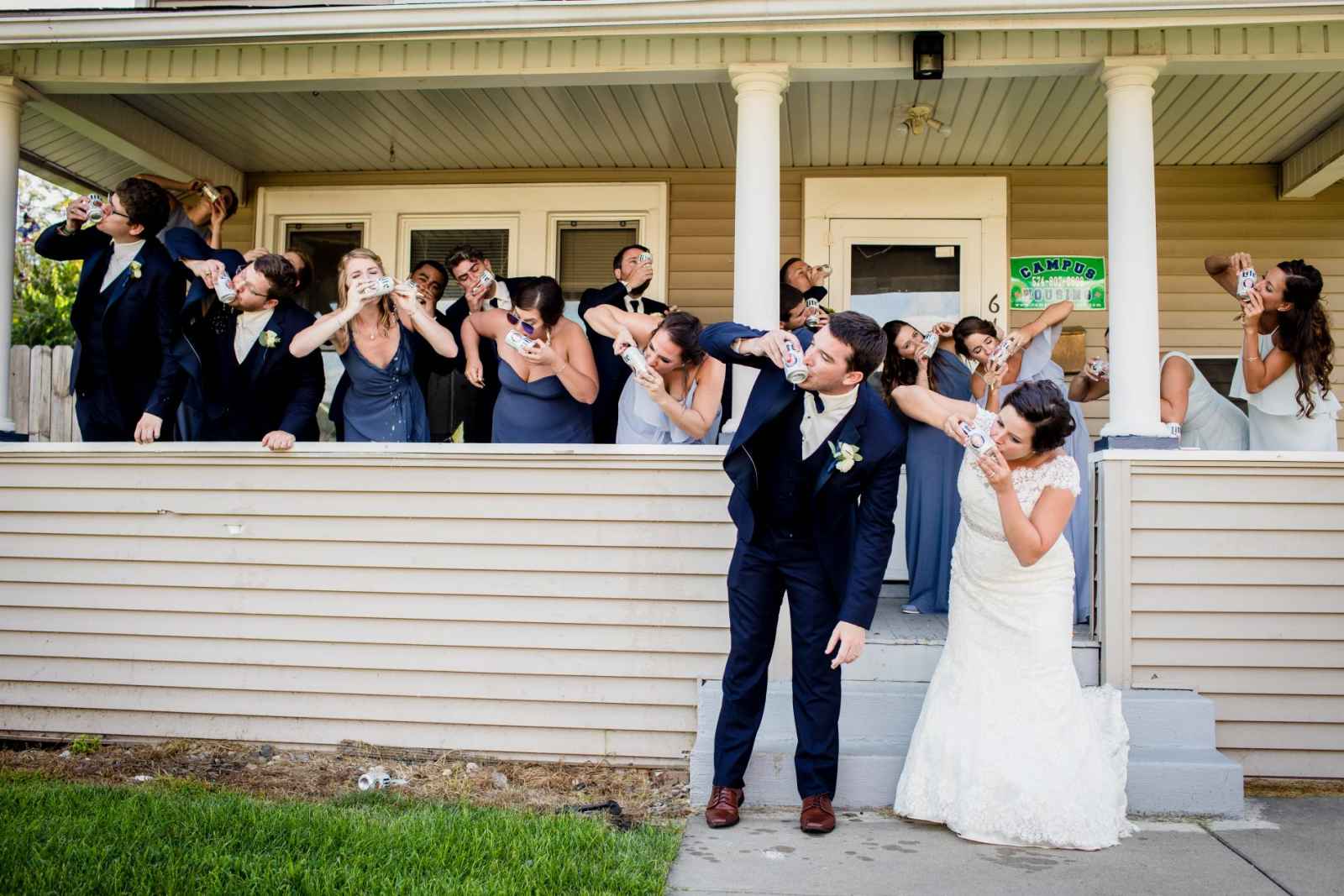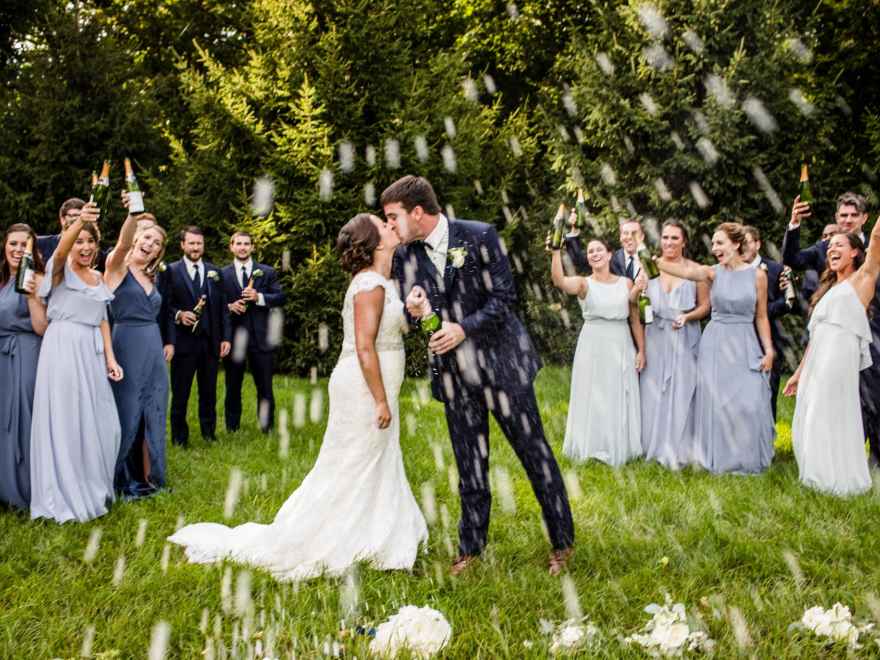 Special Touches
When it came to special touches, music was important to the couple. "The music in the ceremony was truly beautiful and it was incredibly special that the entire church sang along," Jackie explains. "It echoed through the small chapel we were married in, and I will never forget that." Another memorable moment was a pit stop at the houses Joe and Jackie lived at their senior year as next door neighbors. We did a group tradition shotgun on the porch. It was so nostalgic to have a quick drink on our old front porch, where Joe and I spent so much time getting to know each other. Many of our wedding party members lived in those houses as well, so that was incredibly special.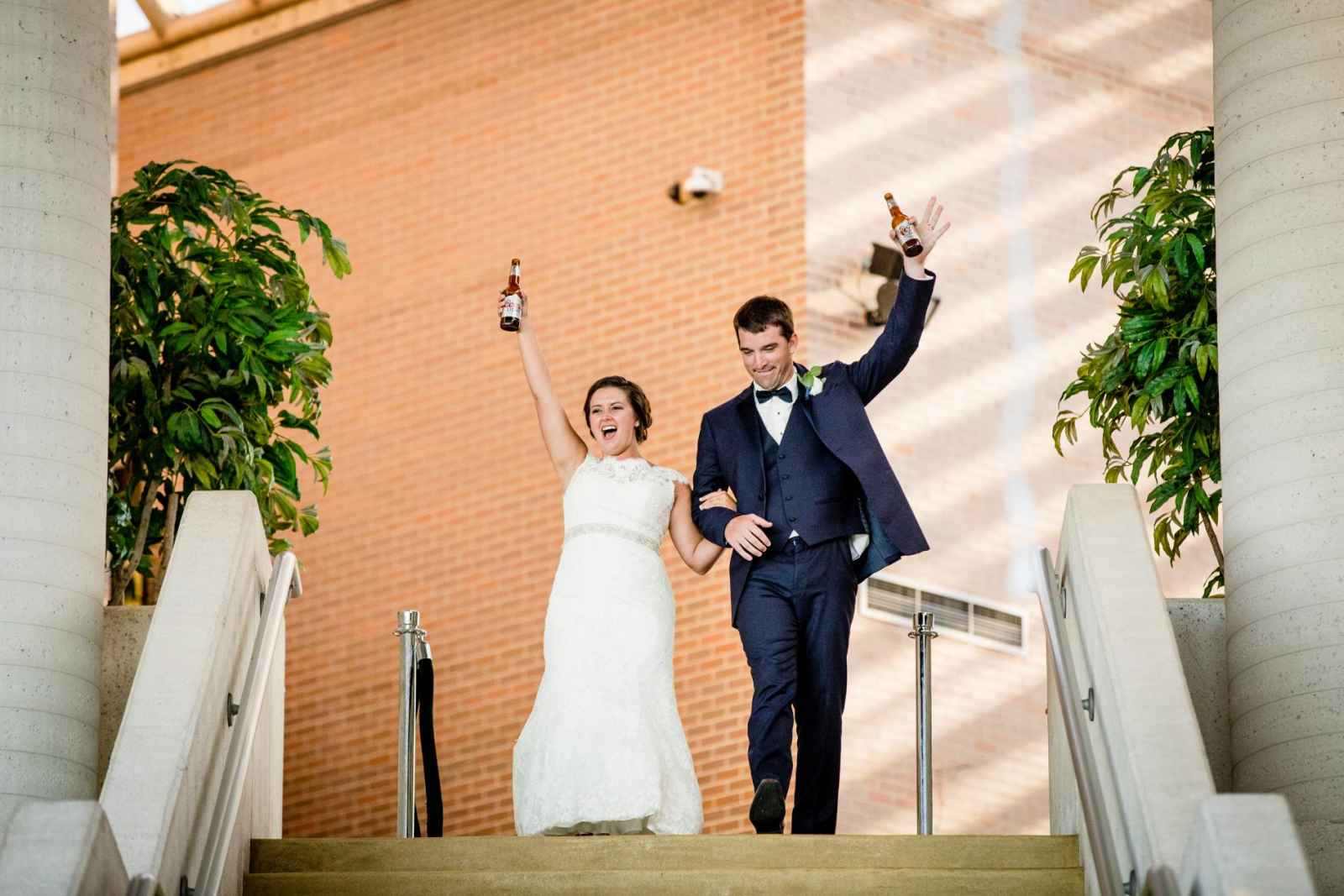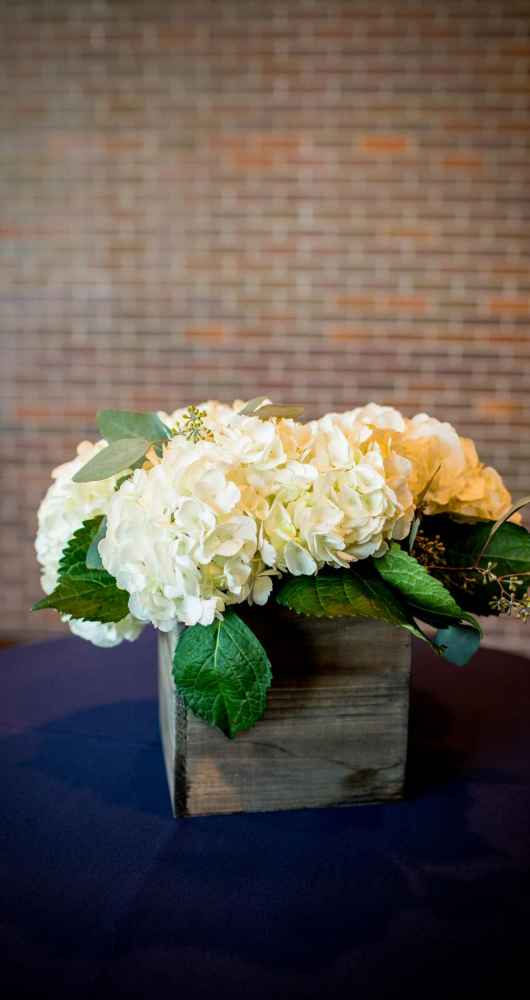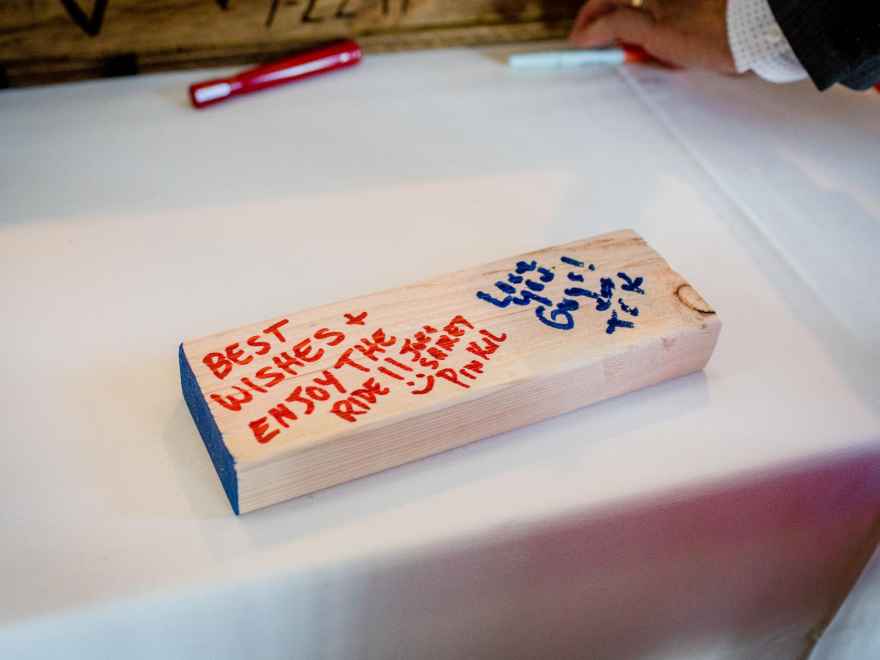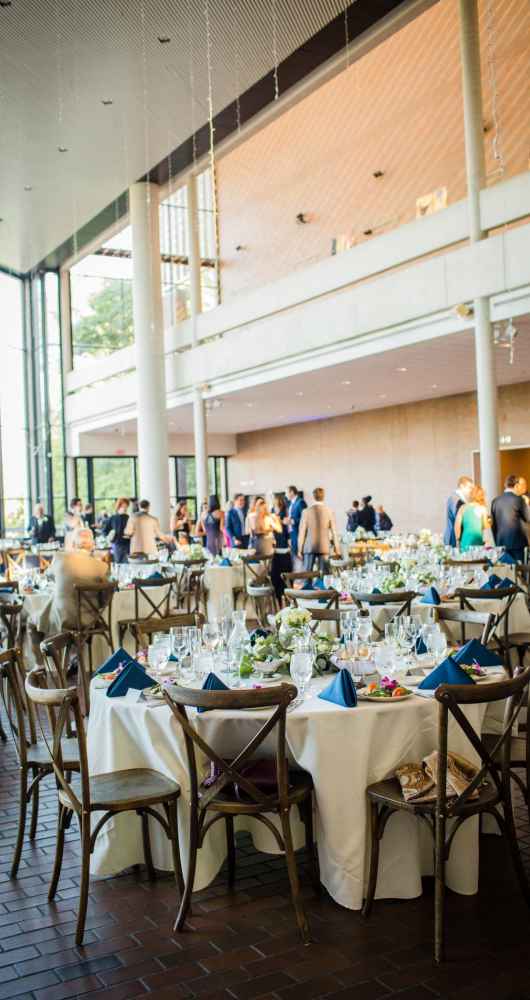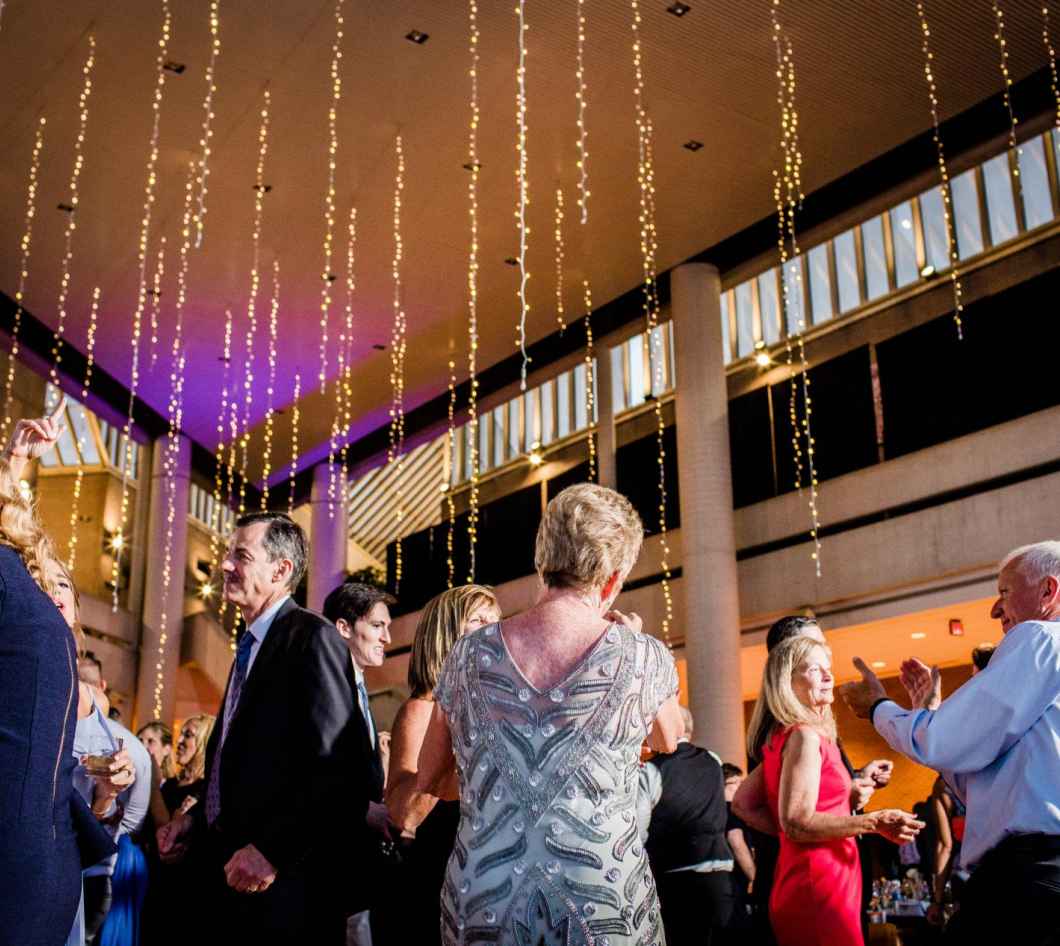 What We Love
We love that this bride knew WeddingDay could provide all the localized info and inspo needed to plan her big day! Another thing we love...the unique guest book! "My brother made our giant Jenga guest book, which all of the guests signed," Jackie explains. "He also had big cut outs of our heads made. Everyone danced with them. It was hysterical and a unique touch."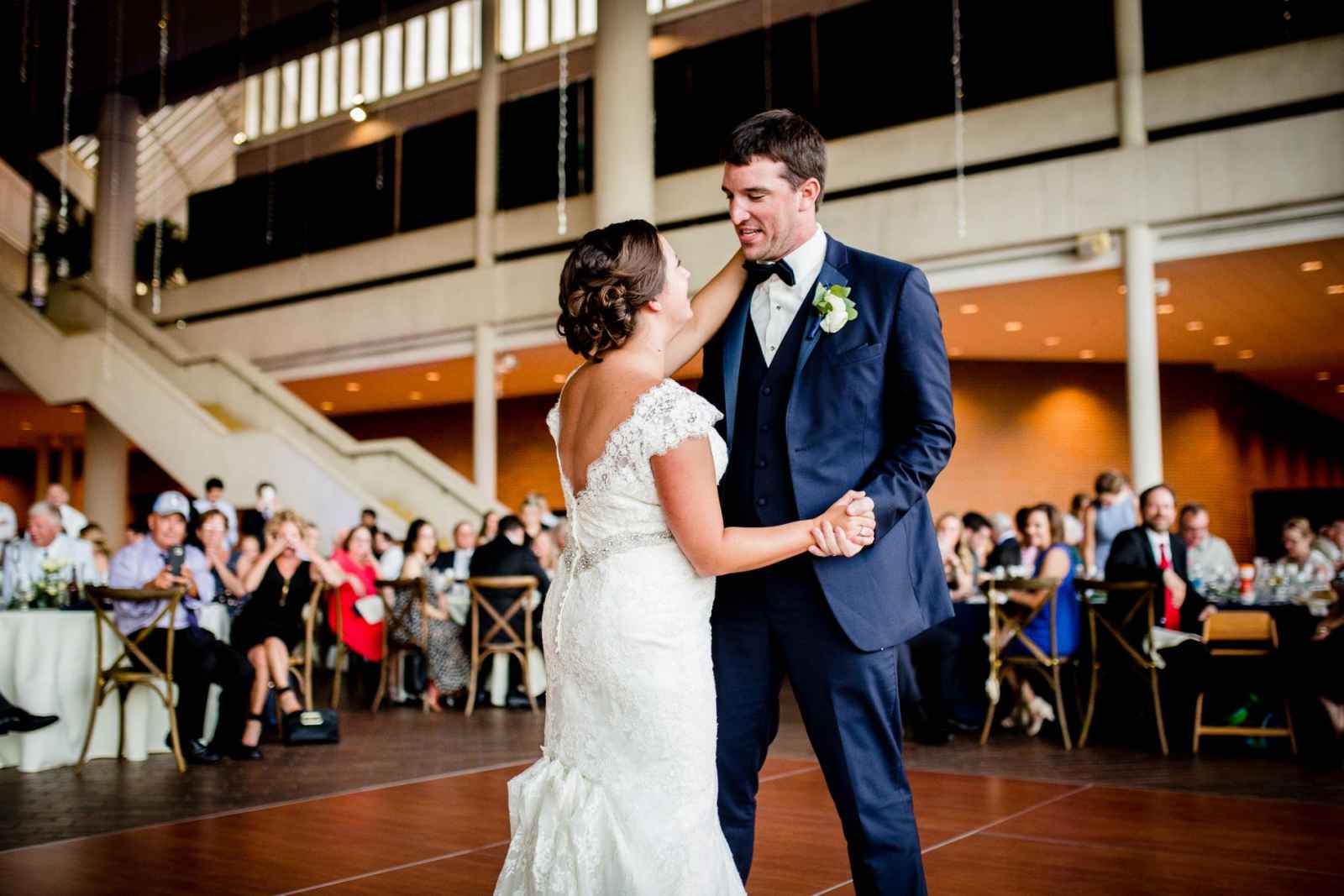 are you a bride-to-be?
We'd love to plan with you on weddingday-online.com. Let's get started!
 
are you a wedding extraordinaire?
Join WeddingDay Magazine in inspiring brides by partnering with us! See how here.