When it comes to wedding venues, choosing a place that's the right fit for your nuptials can certainly be challenging. After all, you want something that meshes with your style, budget and what you envision overall. Add to that the fact that there are so many different types of venues out there and you have a real wedding-cake flavored pickle on your hands.
Take note that one niche of venues that has always stood out are those that have been around for a long, long time or offer a unique, one-of-kind space. And when it comes to seeing why these locales will surely satisfy your taste for something unique, timeless or just plain stunning, it usually takes less than a glance.
If you haven't guessed it yet, historic estates and mansions are these very venues—the rich spaces we love to love! They had us at their grand staircases, ivy-cloaked stone, alluring chandeliers, wrap around porches, and delicate fountains. The character or stories behind their walls serves as a reminder of days gone by or grand affairs, and we can't help but smile thinking of the weddings that have graced their floral-covered gazebos, candlelit parlors or marble floors. Read on for more of what makes these stunning locations a perfect pick for dream weddings, large or small, and why they take our breath away.
On-Site Planning & Assistance
Historical buildings, mansions and estates rely on dedicated and skilled staff members to ensure these beautiful landmarks continue to do what they seem to do best—accommodate guests and host special events. Whether it's a staff member, an in-house planning professional or an entire event design team, you will have all the assurance and resources you need in executing your dream wedding. For venues where outside vendors are permitted, venue staff will be happy to make any needed recommendations while being available throughout all stages of the planning process.
Historic Charm
The allure of a gorgeous old home or building is something that just can't be duplicated. It is an authentic feeling that will give your wedding a very unique vibe and wow factor. Whether it's the stunning details, antique furnishings, elegant ballrooms or enchanting grounds that make you feel like you've stepped back in time, the charm and beauty of an aged space lends itself to a quite lovely experience for a couple and their guests.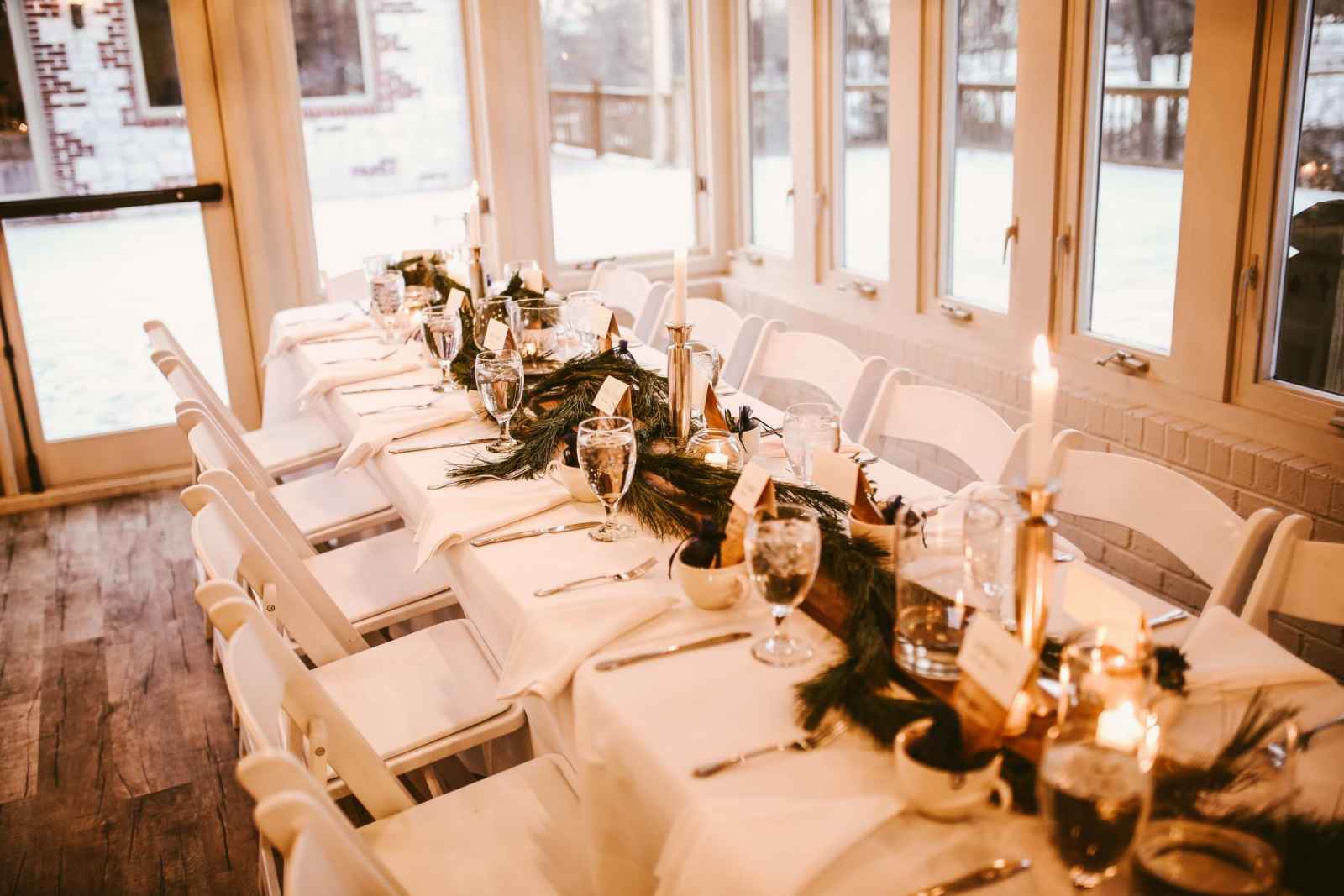 Unmatched Service
When it comes to high-quality fare and service, these venues are often as fancy as their buildings and grounds. Equipped with expert wait staff and chefs, some venues even tout use of their own fresh, garden-grown ingredients. Gourmet cuisine prepared on-site is just another way this category of venues will ensure your day is as tasty as it is memorable.
Feel Like Royalty
If there's one time in your life you should feel pampered and on a pedestal, it's your wedding day. With historic estates and mansions, you are assured the utmost privacy for you and your guests and, in some cases, you are offered an exclusive experience and enticing packages—fit for a prince and princess, of course! From complimentary bride and groom spa treatments to free breakfast for your guests, these venues want you to feel as special as the place you are surrounded by!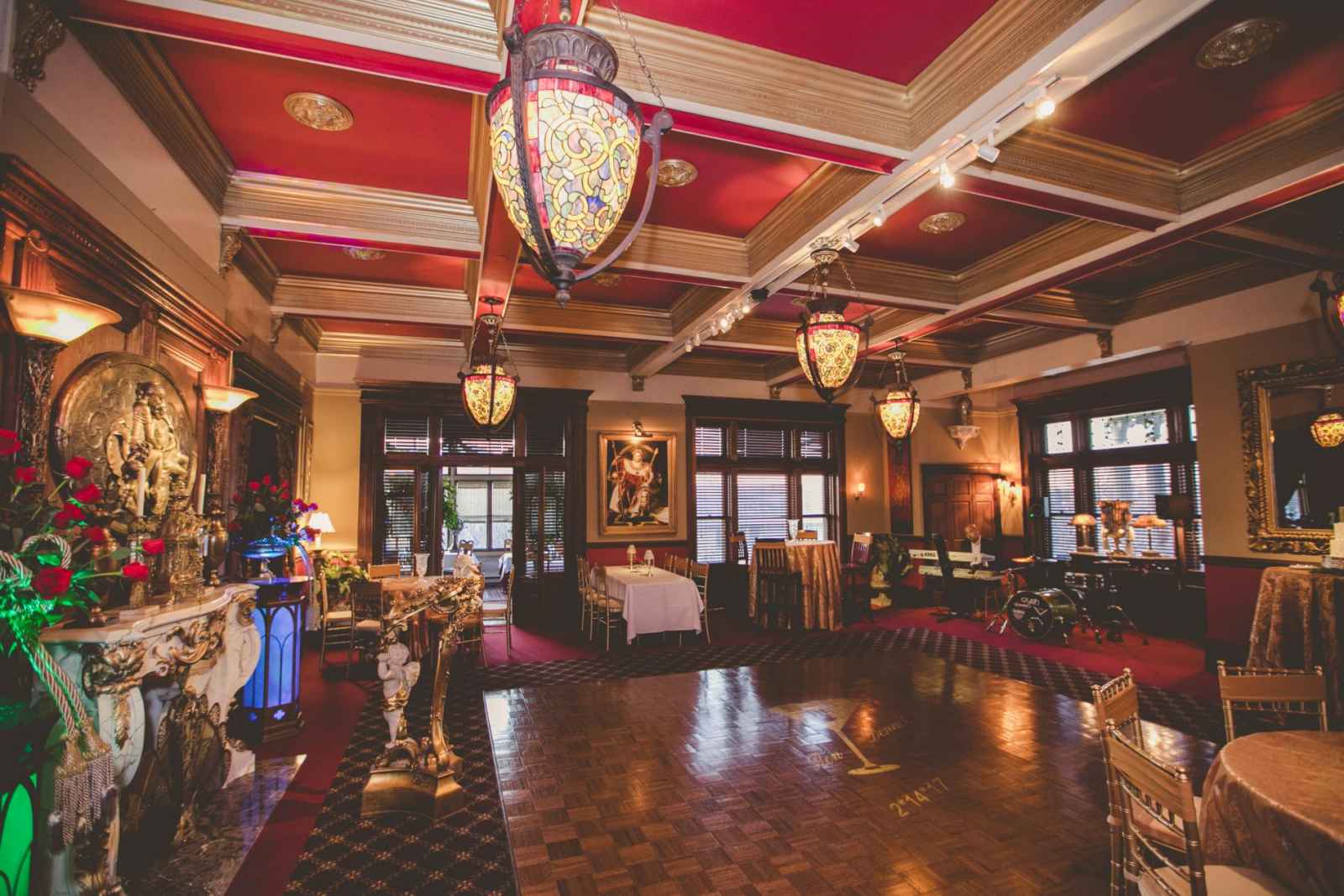 All in the Atmosphere
If you look at old estates, it's evident the original inhabitants were in the business of entertaining. These homes, after all, were often built in a time when modern conveniences didn't exist and favorite pastimes included dinners, social gatherings and celebrations. When you book an event in one of these venues, the same sense of opulence and celebration seeps from all the fine details, layout and overall atmosphere. What better place to host a special event than in a place designed to welcome and host family and friends?
Sprawling Gardens & Manicured Lawns
There's nothing better than a lush, green backdrop filled with flowers and fountains. With historic estates and mansions, their charm and elegance is typically carried through to the outdoors as well, giving a bride and groom an extended space to entertain in, while building on the lovely ambiance the space already exudes. Consider that an outdoor space so pretty also needs less decor as Mother Nature has already equipped it with everything it needs to shine.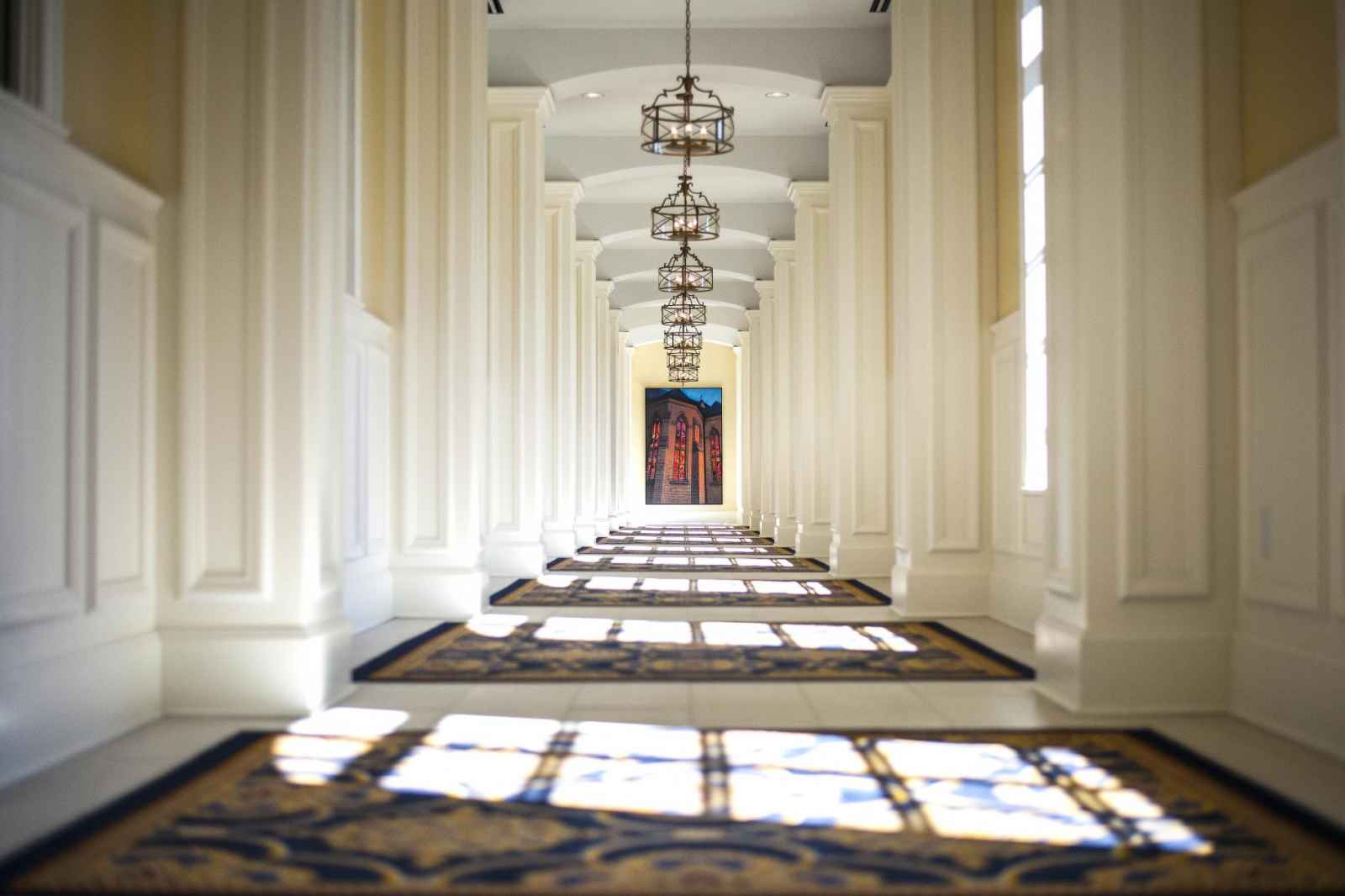 Bed & Breakfast Option
For buildings and estates in which room rentals are an option, having the opportunity to stay on-site and for an extended period is certainly an added bonus. Not only is this convenient for you and any of your guests, you can immerse yourself in the luxury and special nature of the entire experience. Love that gorgeous old veranda and private pool? Imagine enjoying a quiet cup of morning coffee poolside with your new husband or wife!
Host your wedding at these Mansions, Estates & Historic Venues
Central Indiana Venues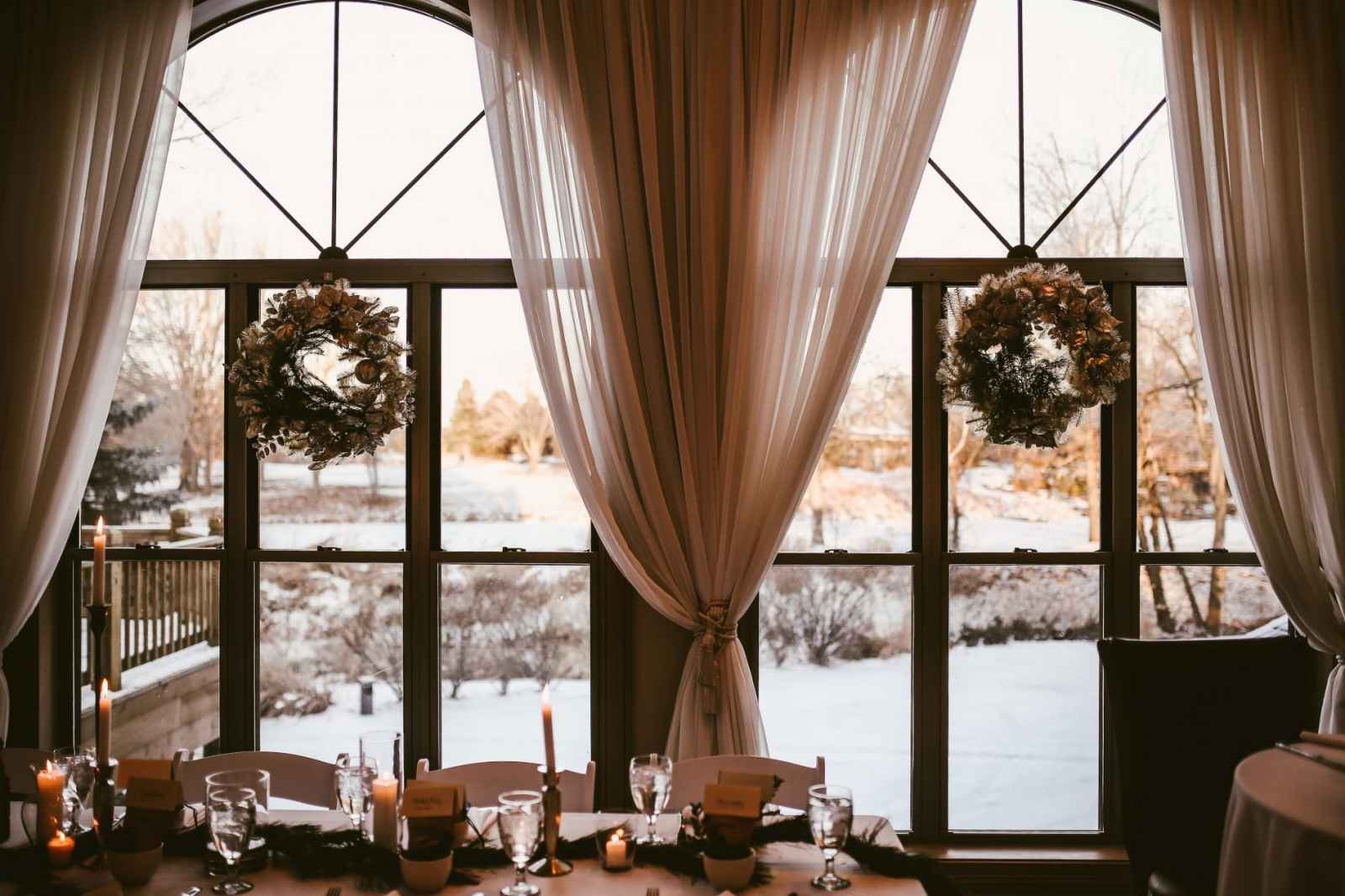 Balmoral House
This stunning venue offers 10,000 square feet of space. Once a private residence, it has been transformed to accommodate the wedding of your dreams. Nestled within a gorgeous golf course setting and open seven days a week, you have the luxury of renting all or parts of this lovely home.
10101 Hamilton Hills Ln., Fishers, IN 46038
317.288.8741  •  thebalmoralhouse.com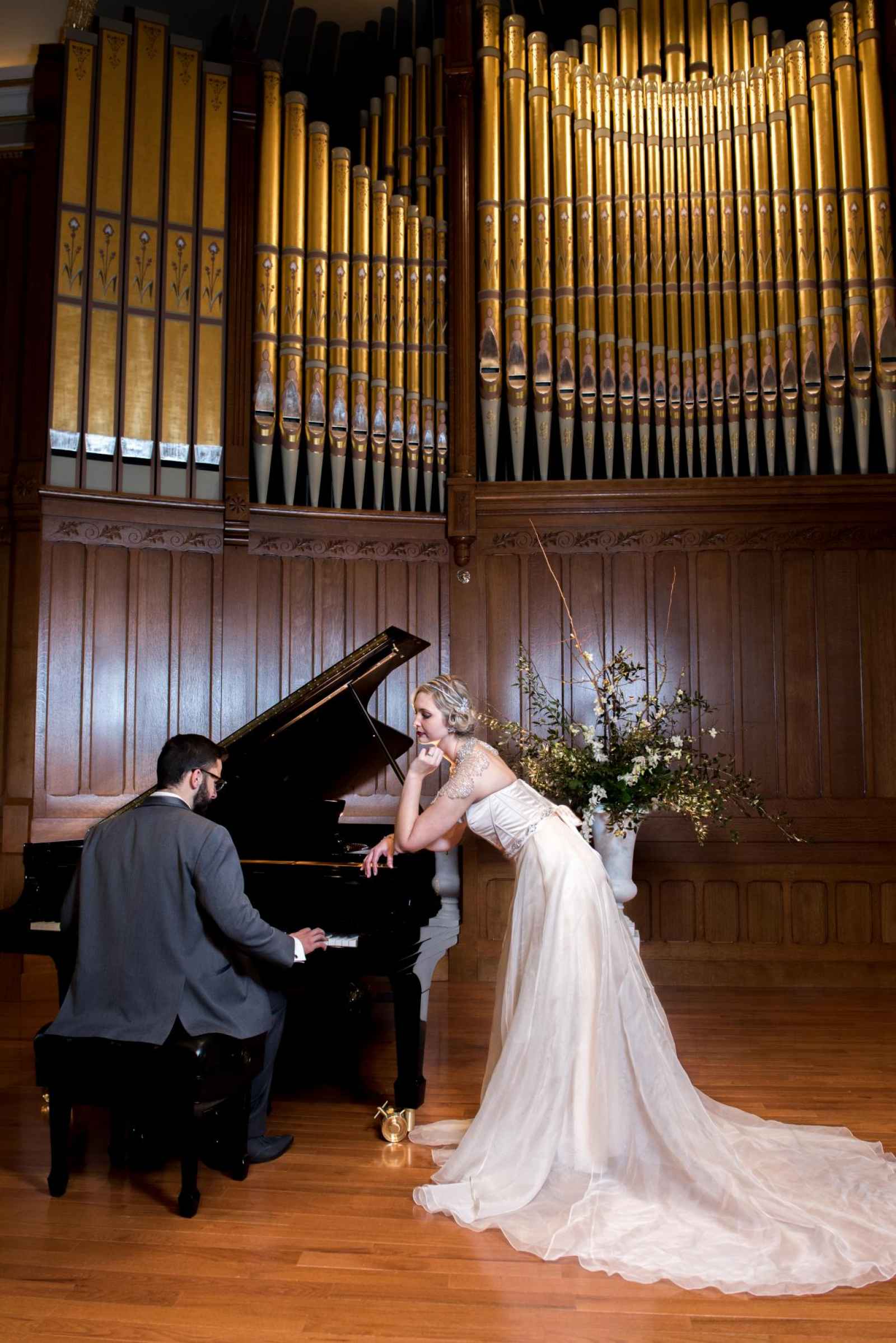 Indiana Landmarks
Indiana Landmarks is a picturesque, spectacularly-restored events venue, offering understated elegance and charm for its guests. Retaining the allure of its original ornate features and details, this historic masterpiece is sure to be the perfect backdrop for your special day!
1201 Central Ave., Indianapolis, IN 46202
800.450.4534  •  indianalandmarks.org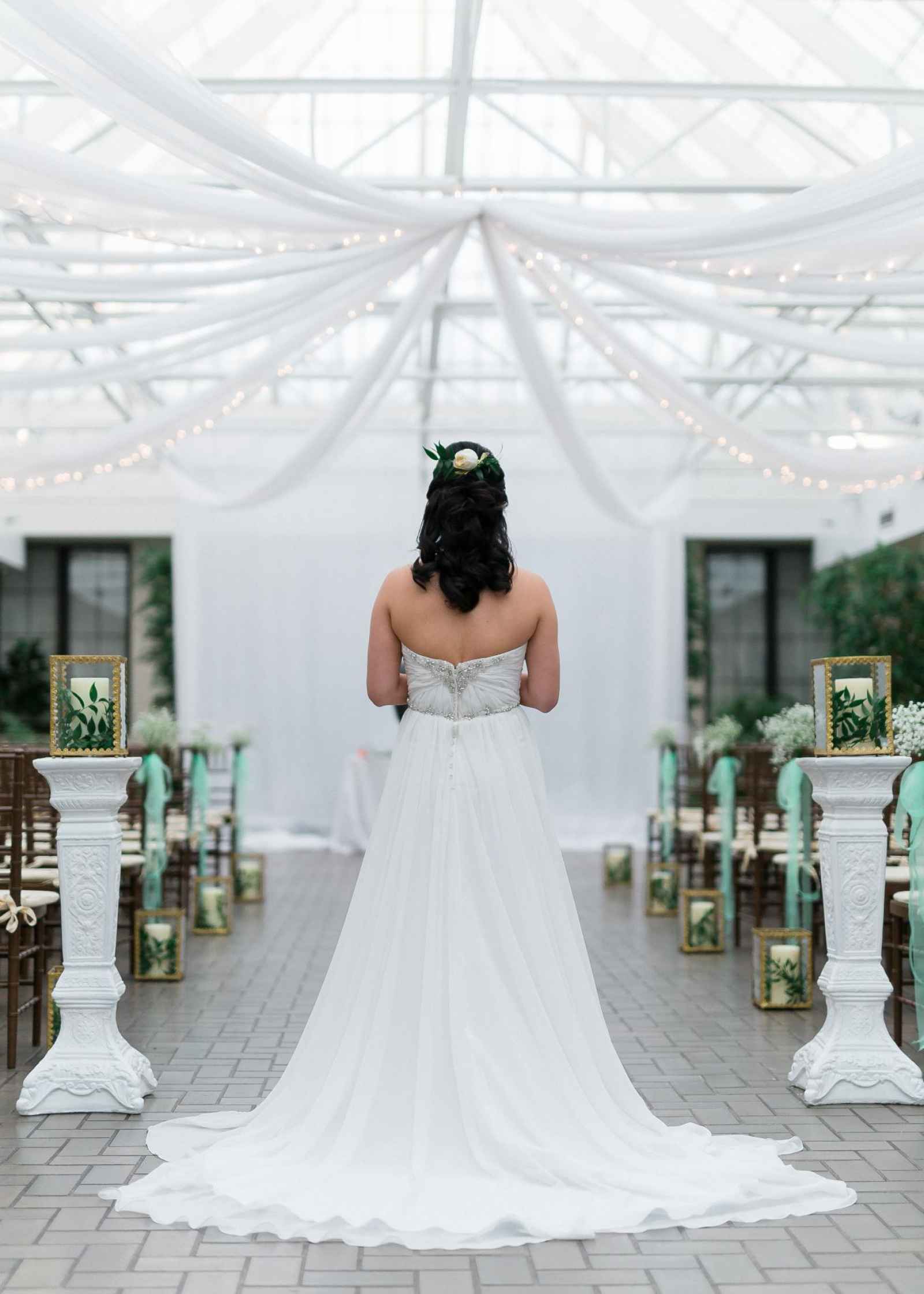 Pipers at the Marott
Pipers at the Marott exquisitely combines historic elegance, charm and modern-day amenities. Gorgeous chandeliers, marble floors and other unique features welcome you to the space, while a creative culinary team is in place to meet your every need.
2625 N Meridian St., Indianapolis, IN 46208
317.926.2600  •  pipersIndy.com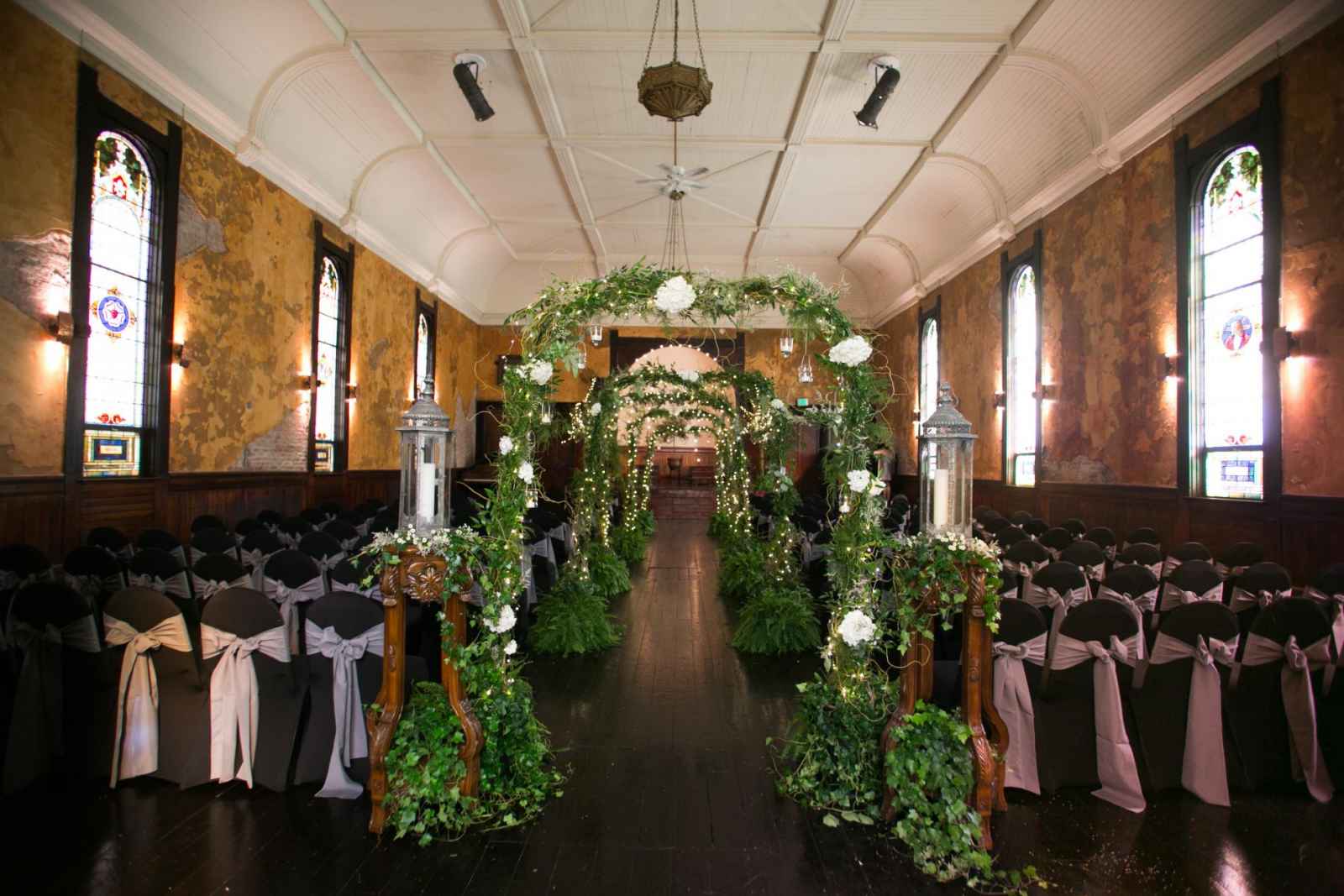 Sanctuary on Penn
Built within an 1875 church with an interior made to look like a Roman ruin, this space has all you need to plan your ultimate dream wedding. Available to assist you with as much as you need for your big day, the Sanctuary on Penn caters to a couple's every wish.
701 N Pennsylvania St., Indianapolis, IN 46204
317.602.3264  •  indysanctuary.com
Northern Indiana/Southwest Michigan Venues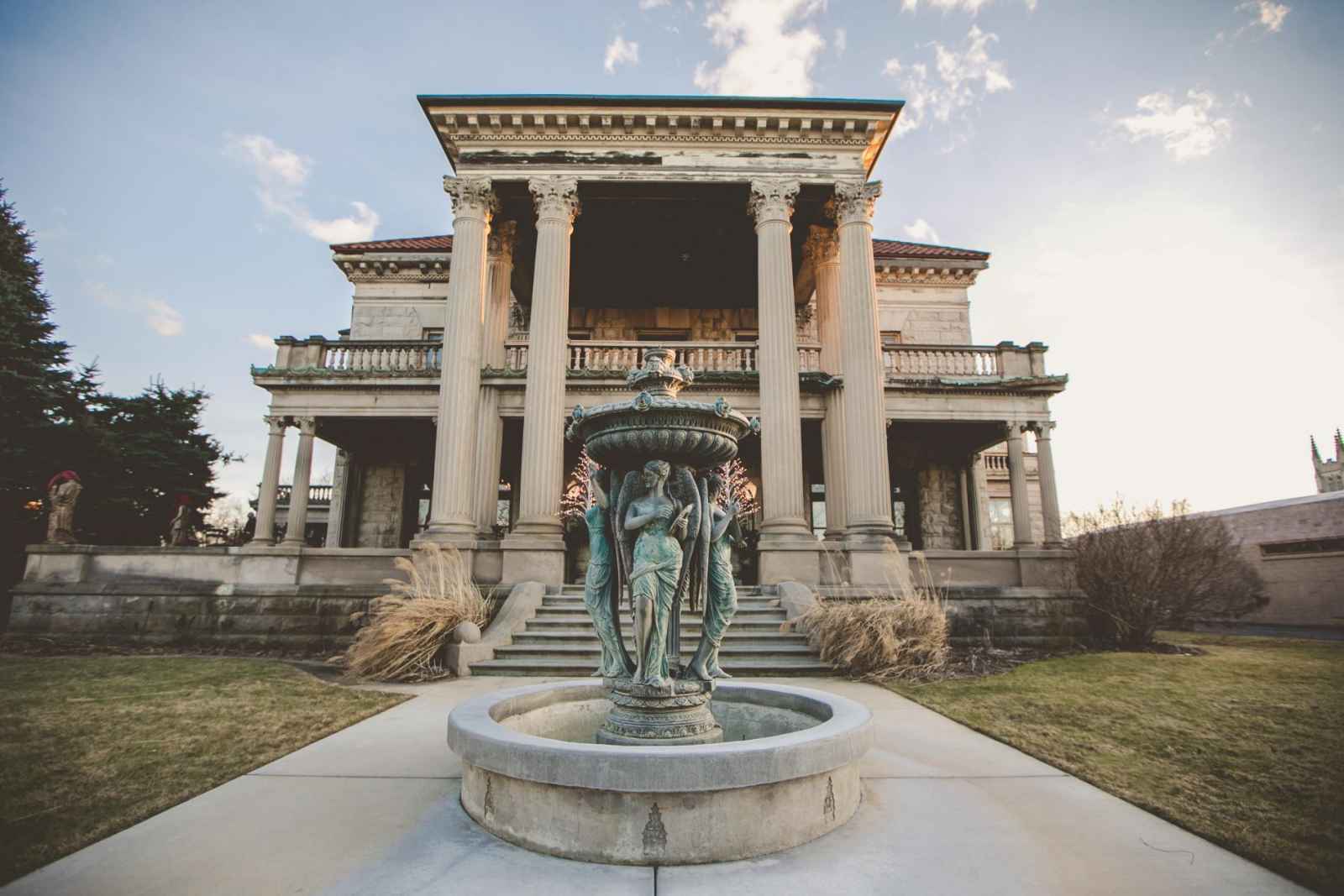 Beiger Mansion
This gorgeous venue comes with a rich 100-year history and over 40 years of experience. Offering unique event space and a luxurious bed & breakfast, a one-of-a-kind experience awaits you here! In-house support includes food, floral, coordination, table decor and assistance with every aspect of your event.
317 Lincolnway E., Mishawaka, IN 46544
574.256.0365  •  beigermansion.com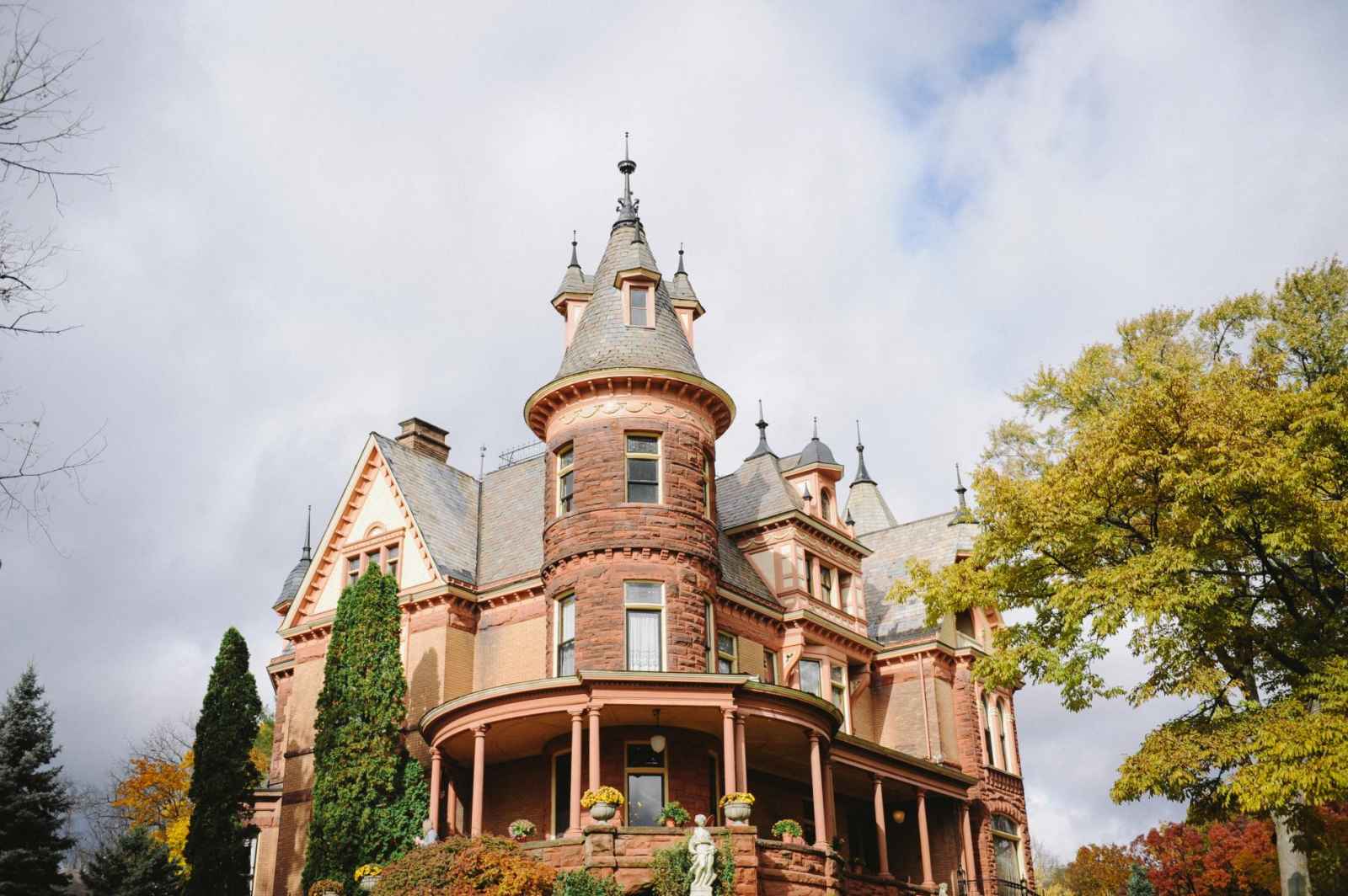 Henderson Castle
Looking for amazing cuisine prepared by an in-house French chef, quality service and luxury fit for a king and queen? Stunning banquet rooms and on-site lodging make this Southwest Michigan venue a perfect choice for your big day.
100 Monroe St., Kalamazoo, MI 49006
269.344.1827  •  hendersoncastle.com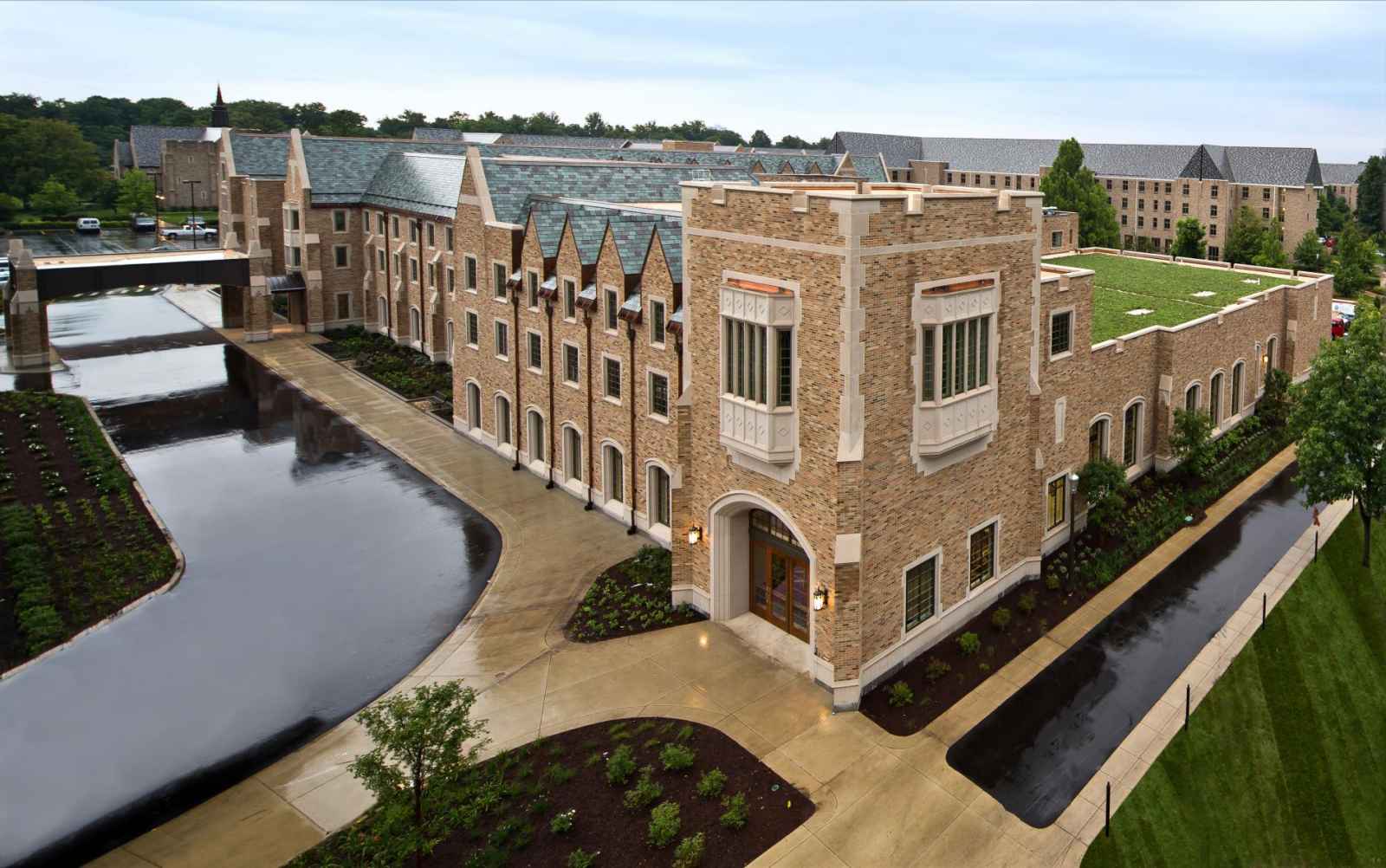 Morris Inn
Located on the beautiful Notre Dame campus, the Morris Inn is a spectacular place for your special day! With its excellent service, one-of-a-kind amenities, talented event planning team and stunning grounds rich with history, nothing beats Morris Inn.
130 Morris Inn, Notre Dame, IN 46556
574.631.2000  •  morrisinn.nd.edu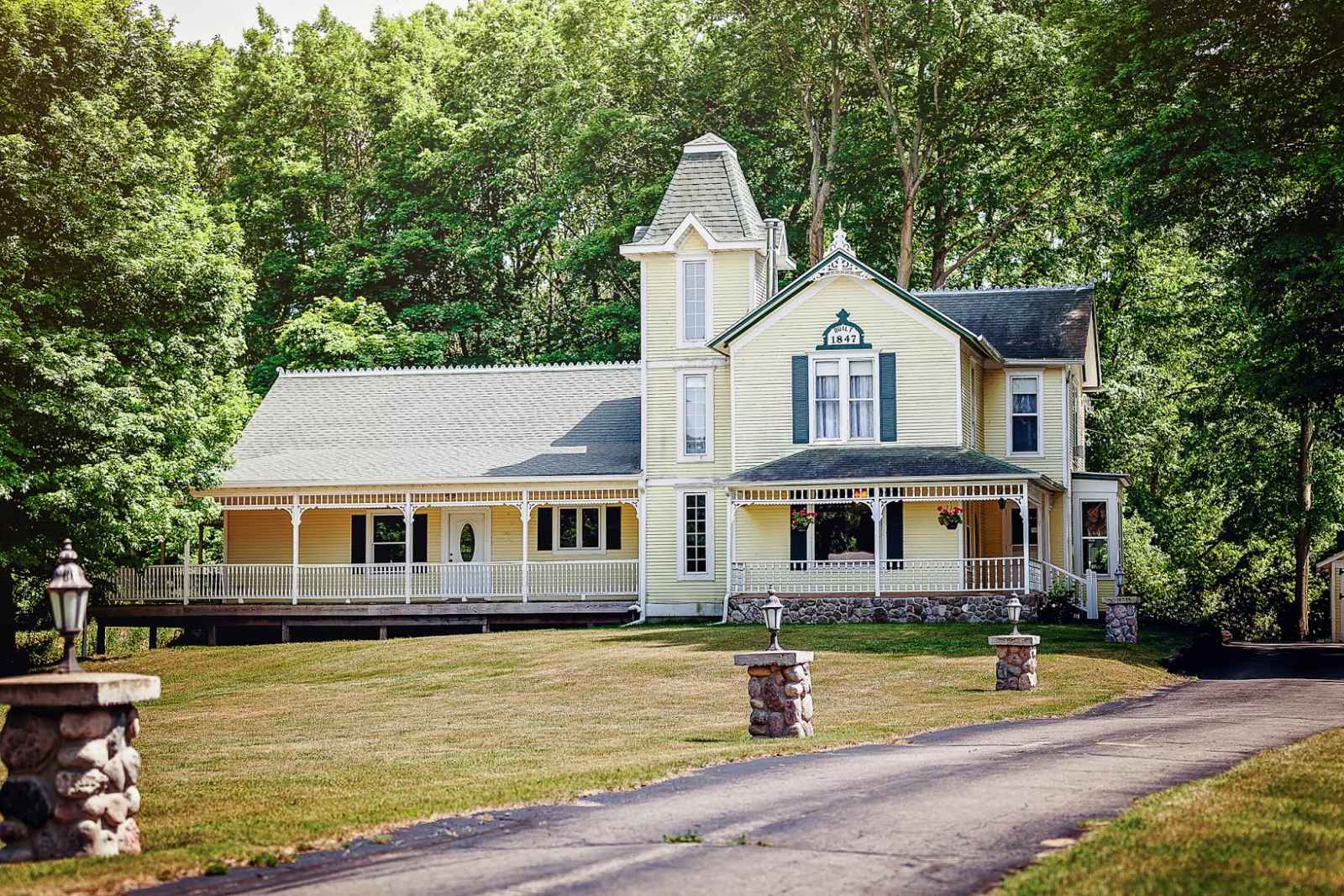 Stonegate Manor
This gorgeous riverside 1847 establishment sits on 27 acres. As the first large estate in Benton Township, it exudes classic elegance and country charm. Among many unique, fairytale offerings, it features a 19th century stable and carriage house and The Riverside Room—formerly the House of David museum, now used for indoor receptions.
2251 Riverside Rd., Benton Harbor, MI 49022
269.930.0617  •  stonegatemanorevents.com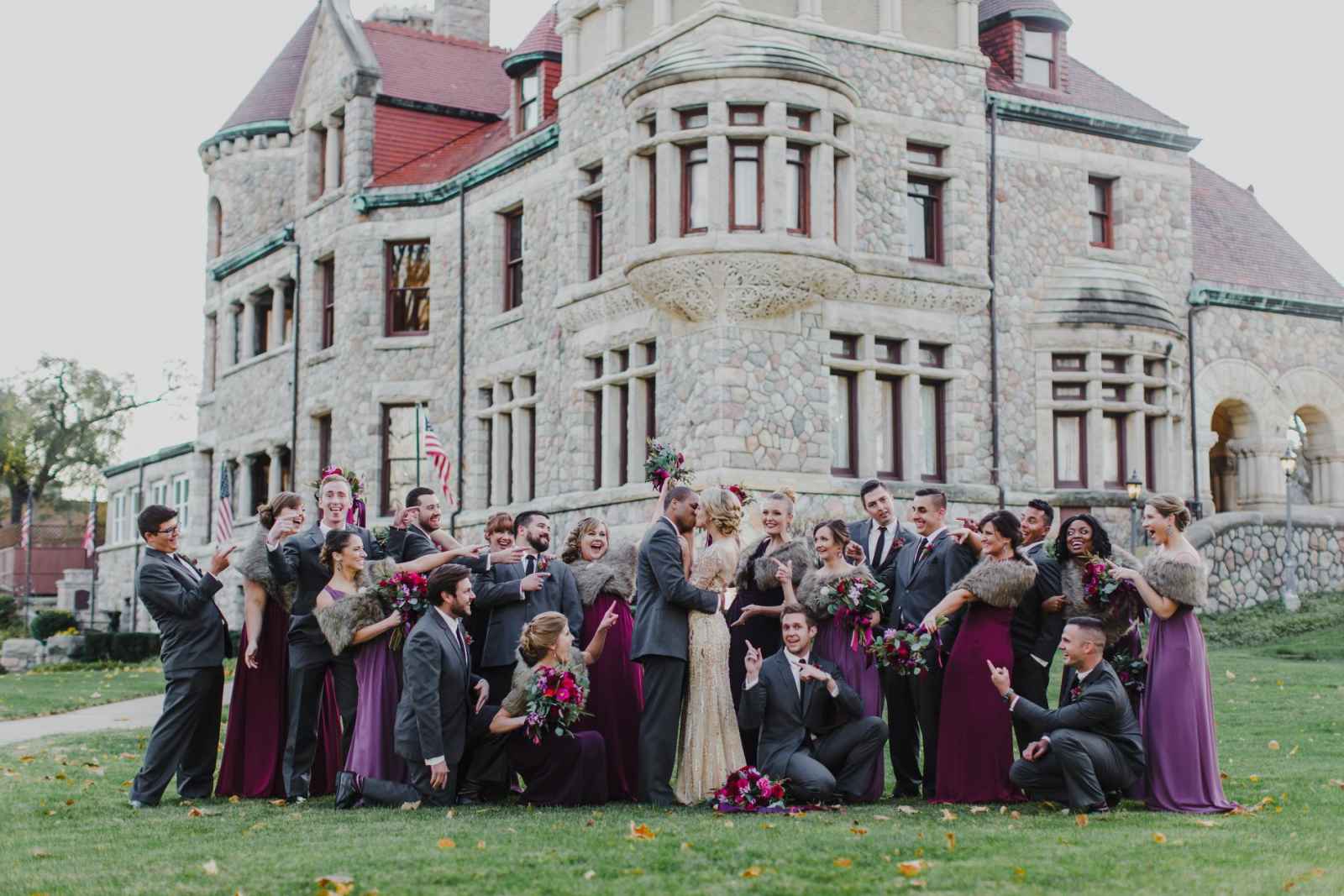 Tippecanoe Place
Immerse yourself in the richness of tradition and charm at Tippecanoe Place. Offering exceptional cuisine and service and dedicated staff to support you along the way, you will find this is an impeccable historic setting to inspire your dream wedding!
620 W Washington St., South Bend, IN 46601
574.234.9077  •  tippe.com
Book a Mansion, Estate or Historic Venue
Find more venues in your area here.

 
are you a bride-to-be?
We'd love to plan with you on weddingday-online.com. Let's get started!