Allison and Jeremy's story began in college. Allison first met Jeremy at the fraternity located across the street from her sorority. After meeting, they had their first official date at his fraternity's formal. During their time as a couple, Jeremy sweetly curated a list of "23 Things to do in Indianapolis" for one of Allison's birthdays, since she is not originally from Indy. Over the next couple of years, they managed to get through everything on the list except for one last item - a carriage ride.  
When it came time to finally complete the list, Allison had planned on spending a long weekend in Indianapolis with Jeremy's mom. After some quality "girl bonding time" spent getting their nails done, Jeremy planned a dinner with Allison at Mesh on Mass, a place where they enjoyed celebrating their anniversaries. Afterwards, he arranged the much anticipated carriage ride in the City Circle. Little did Allison know, the final list item would signify something much bigger - the first thing they would do as an engaged couple!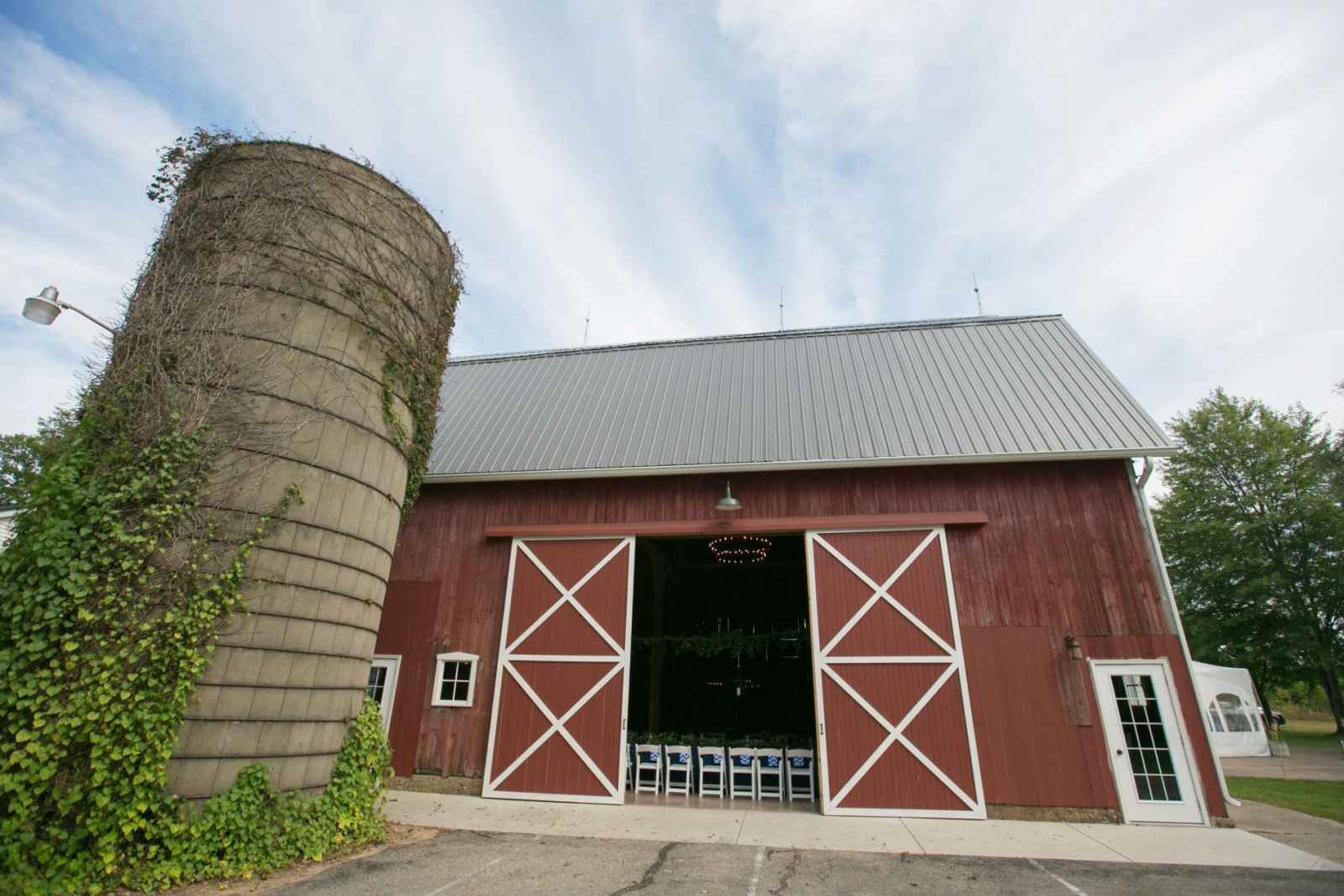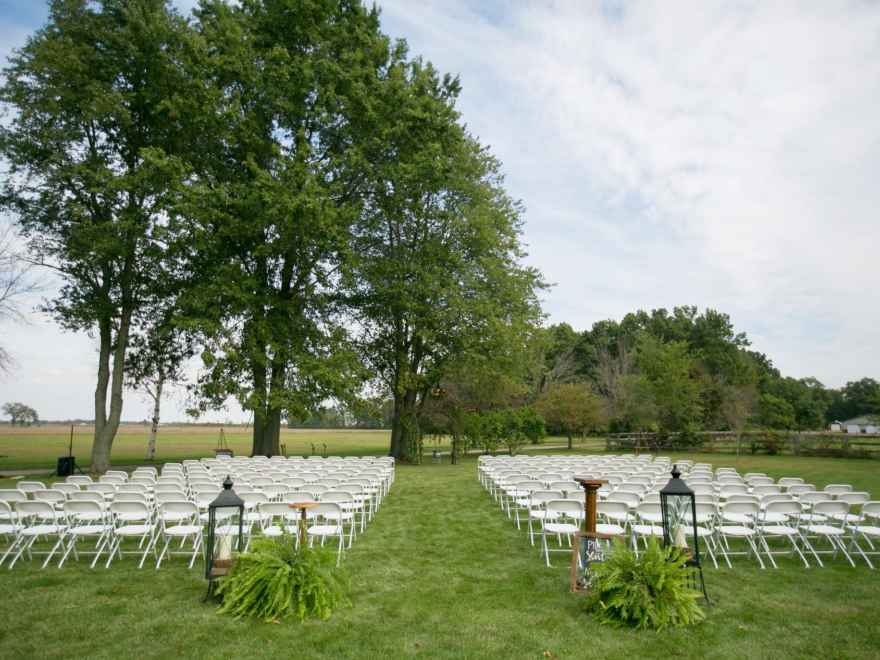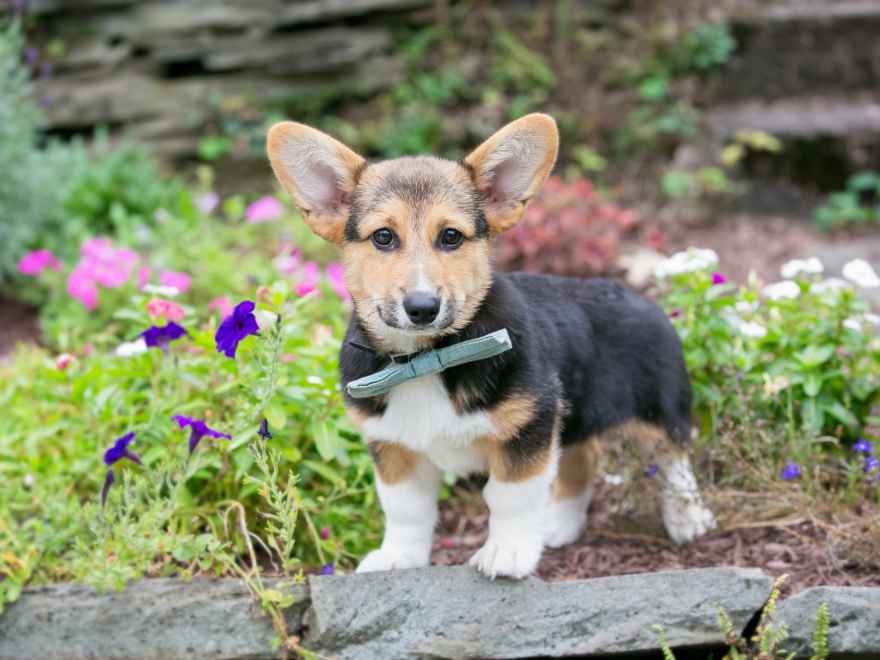 With the help of her mother (who had just helped plan her sister's wedding the August before), Allison dove right in and began planning and pinning away! Armed mostly with Pinterest and one large, valuable binder her mom put together, Allison began researching vendors who would help bring her vision to fruition.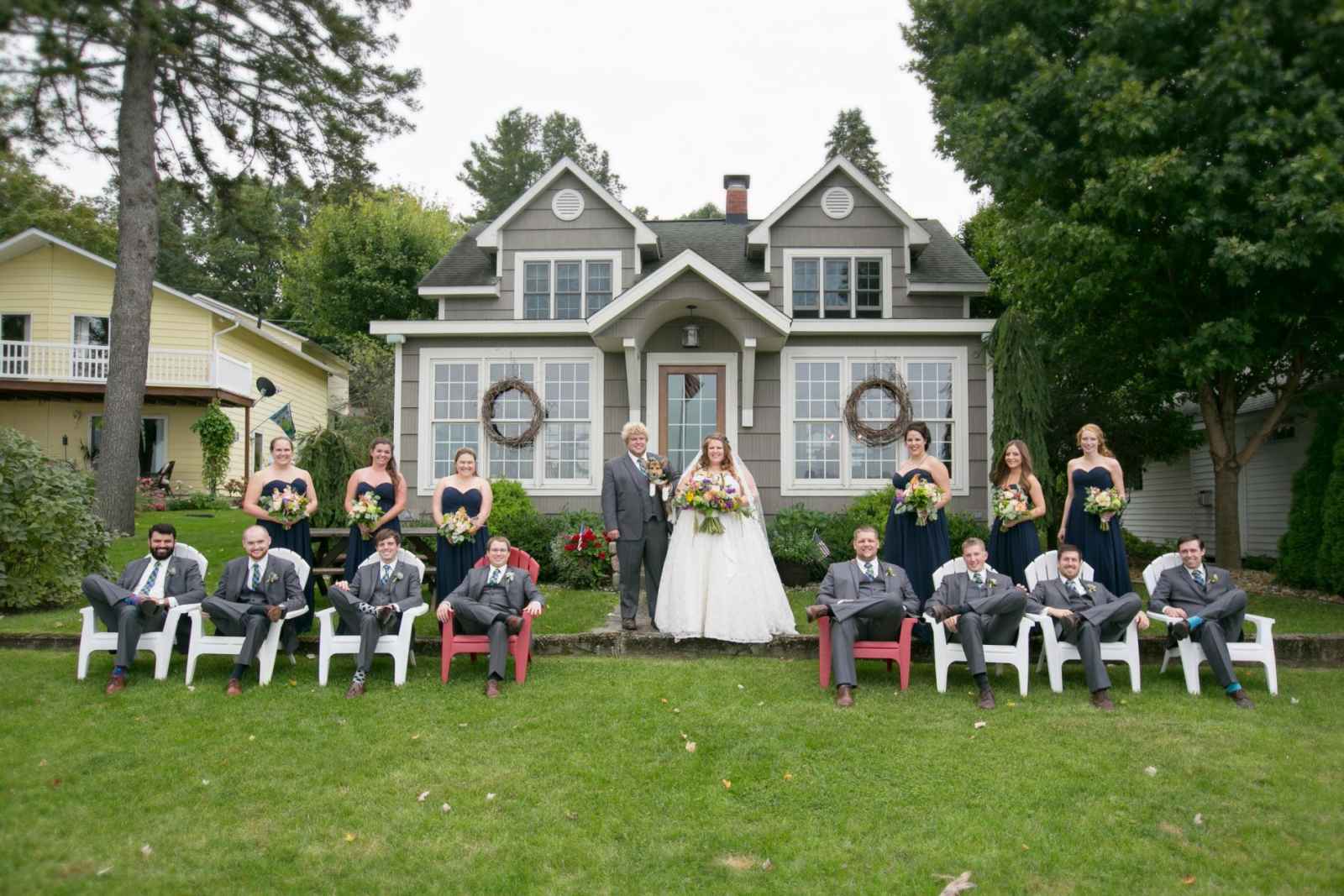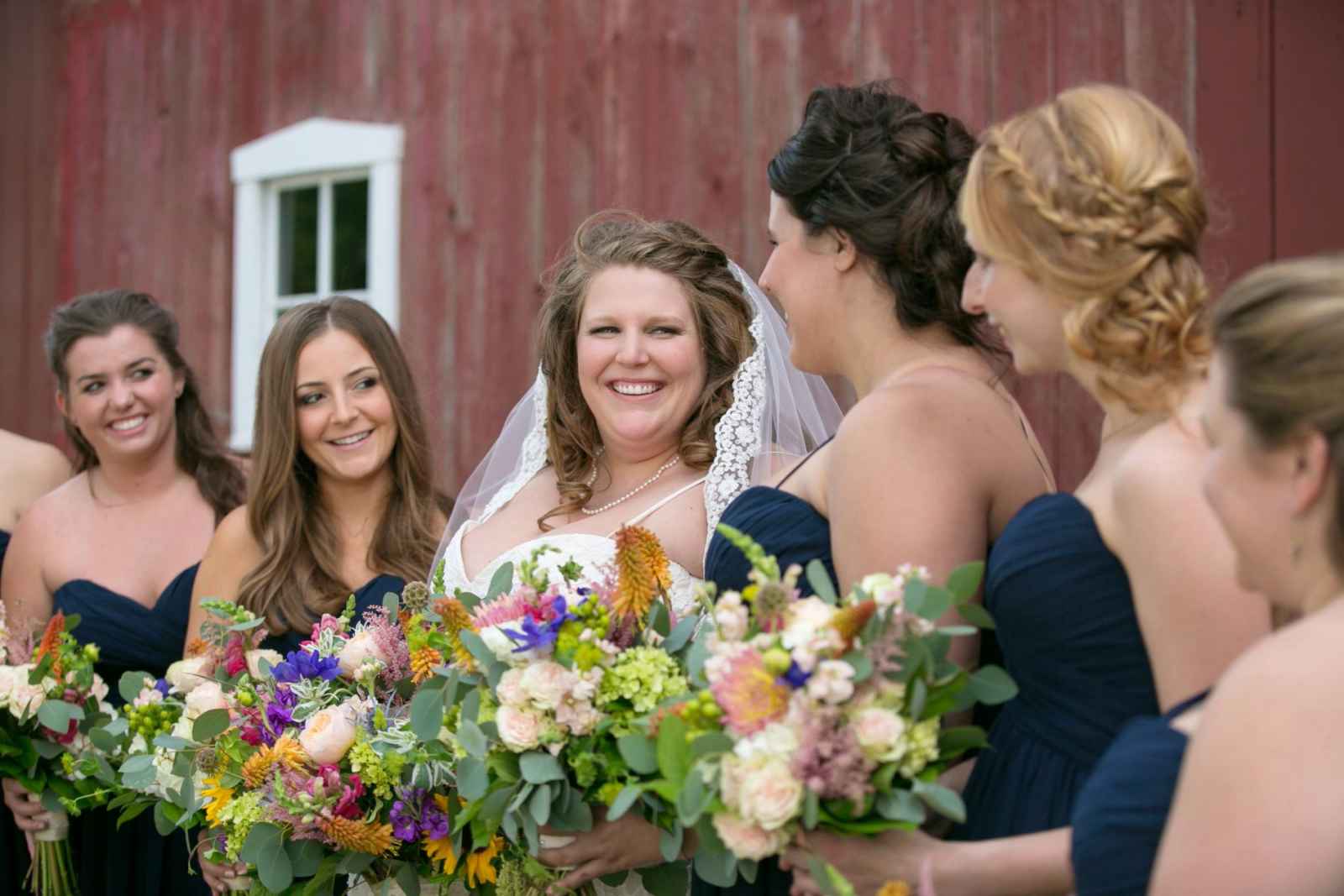 As for the venue, her heart was set on a barn. "I am a very outdoorsy, nature loving kind of girl so I knew I wanted it to be outdoors and for the florals to be amazing," Allison says. "I also love the rustic barn look so I knew I wanted the reception to be in some type of venue like that." Allison decided on the Patchwork Quilt Country Inn in Middlebury, Indiana. "I wanted to have a barn wedding and this one being local and having a bed and breakfast worked really well," Allison says. "We had a lot of out of town guests (several from England, as well) so it was nice to have some people stay on site."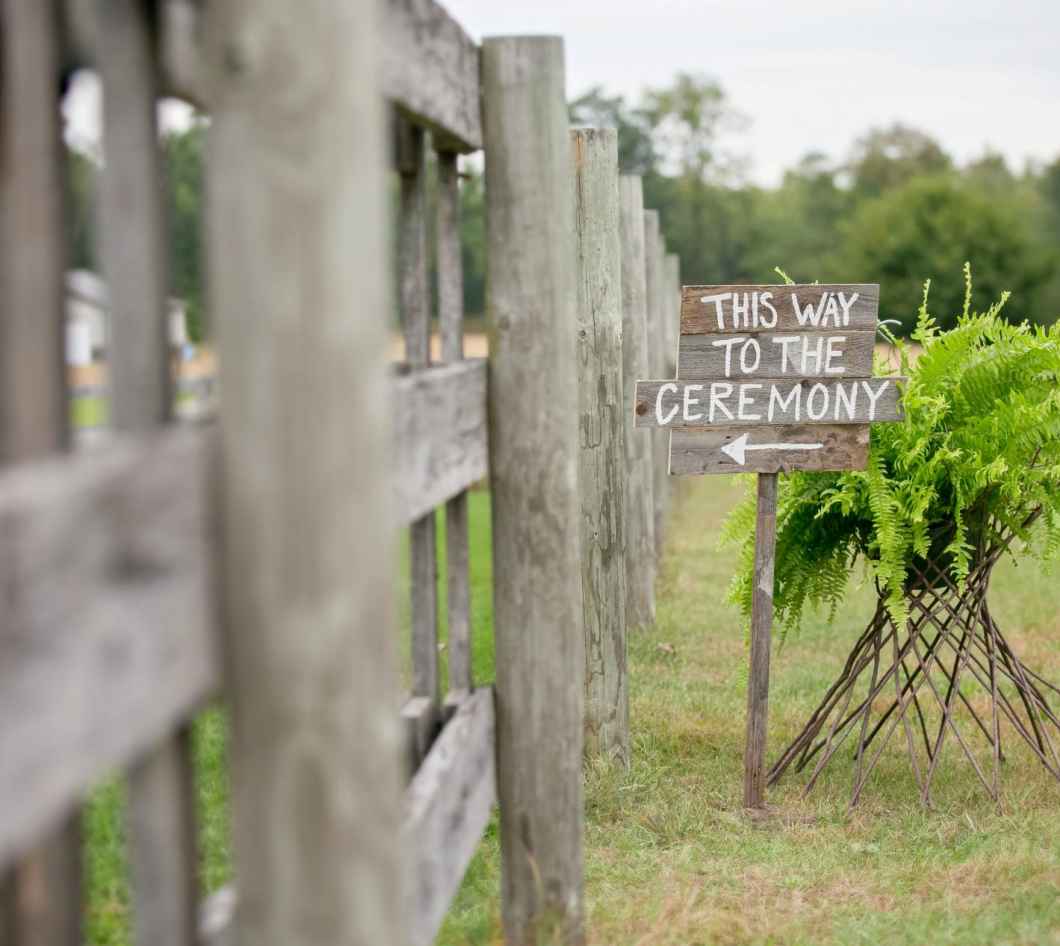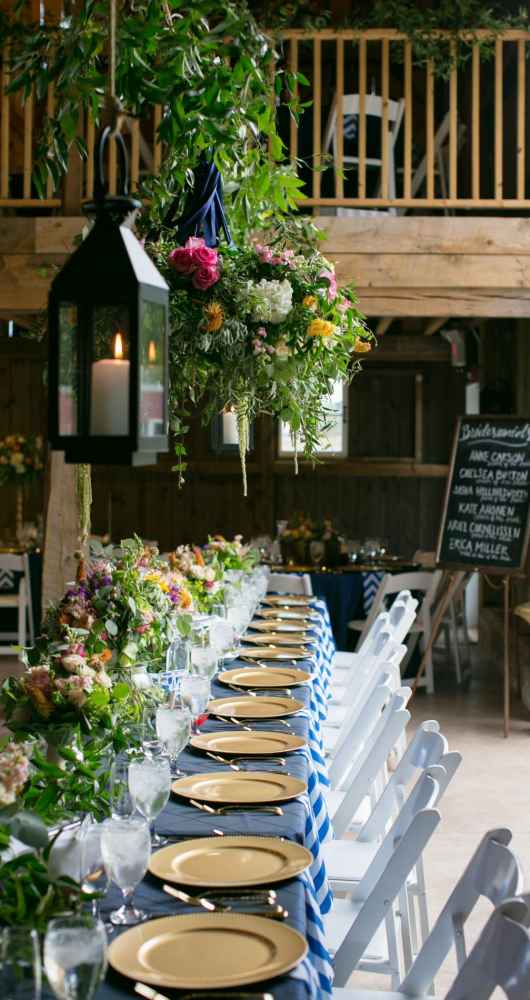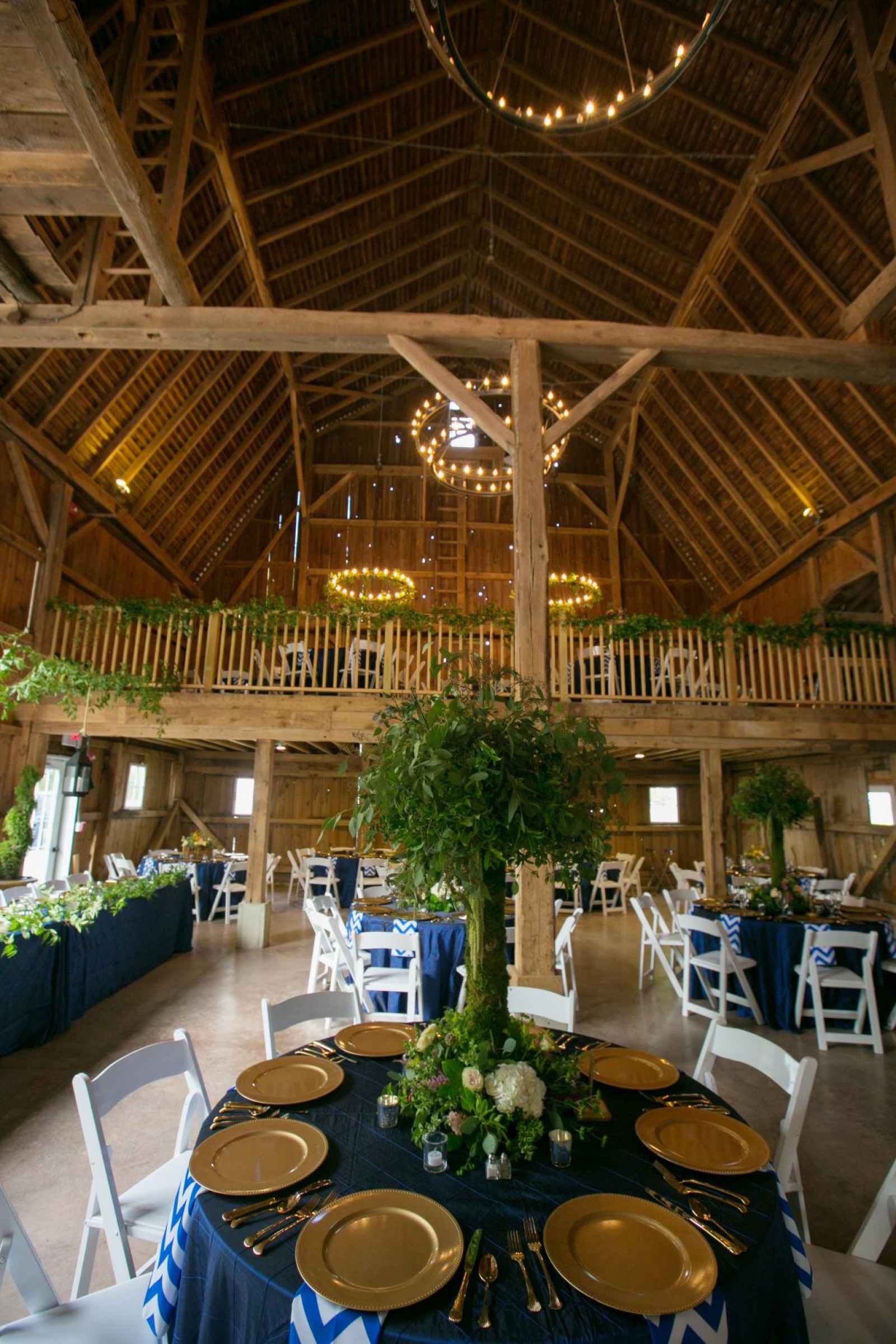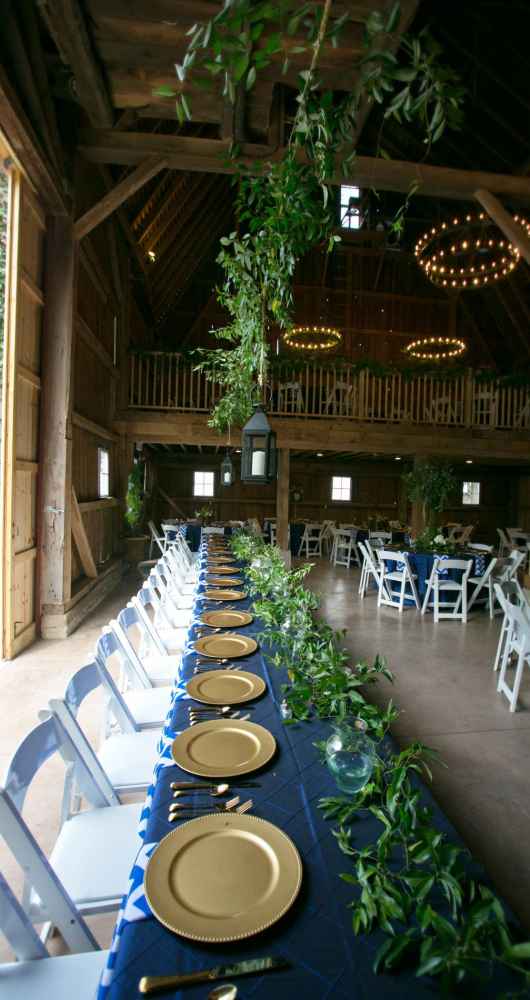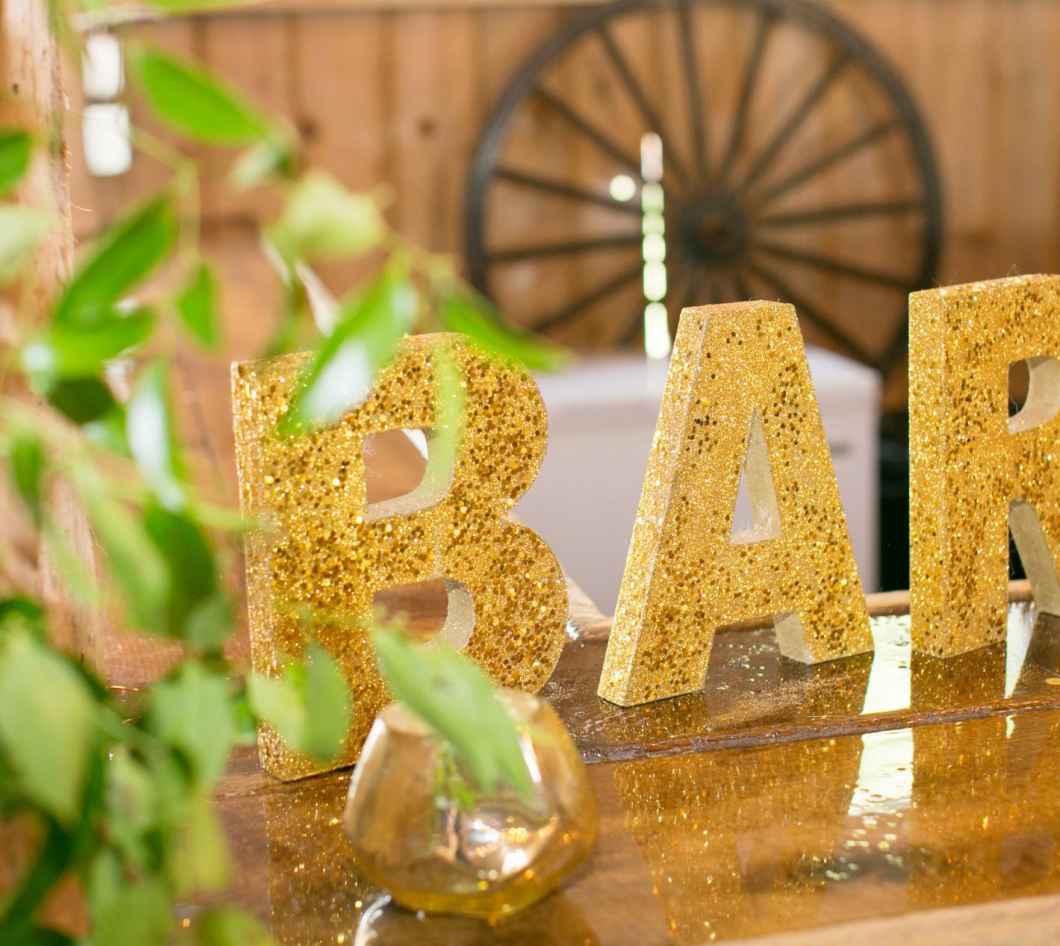 Allison's favorite color is blue so she incorporated navy throughout her wedding. Her recent love affair with gold inspired the gold accents and, when paired with the navy, helped to achieve the formal look she wanted. Her only request for Leah Bayes of West View Florist was to recreate a wildflower garden...and that she did! The bouquets and florals were lush, whimsical and colorful. Allison also incorporated several DIY projects, including iron and wood bookshelves to display the party favor glasses on, the reception's chalkboards and easels, wine charms for the rehearsal dinner guests, and molasses cookies and cheesy popcorn for the gift bags. Her parents also used wood from their own backyard to build the arbor used for the ceremony.
Allison fell in love with her dress from Bombshell Bridal in St. Clair Shores, Michigan. "They were so nice there and had a lot to choose from," she says. "I never dreamed that there would be a place that I could try on some many different dresses. I knew I wanted lace, and I always loved ball gowns, so being able to find both in one was perfect."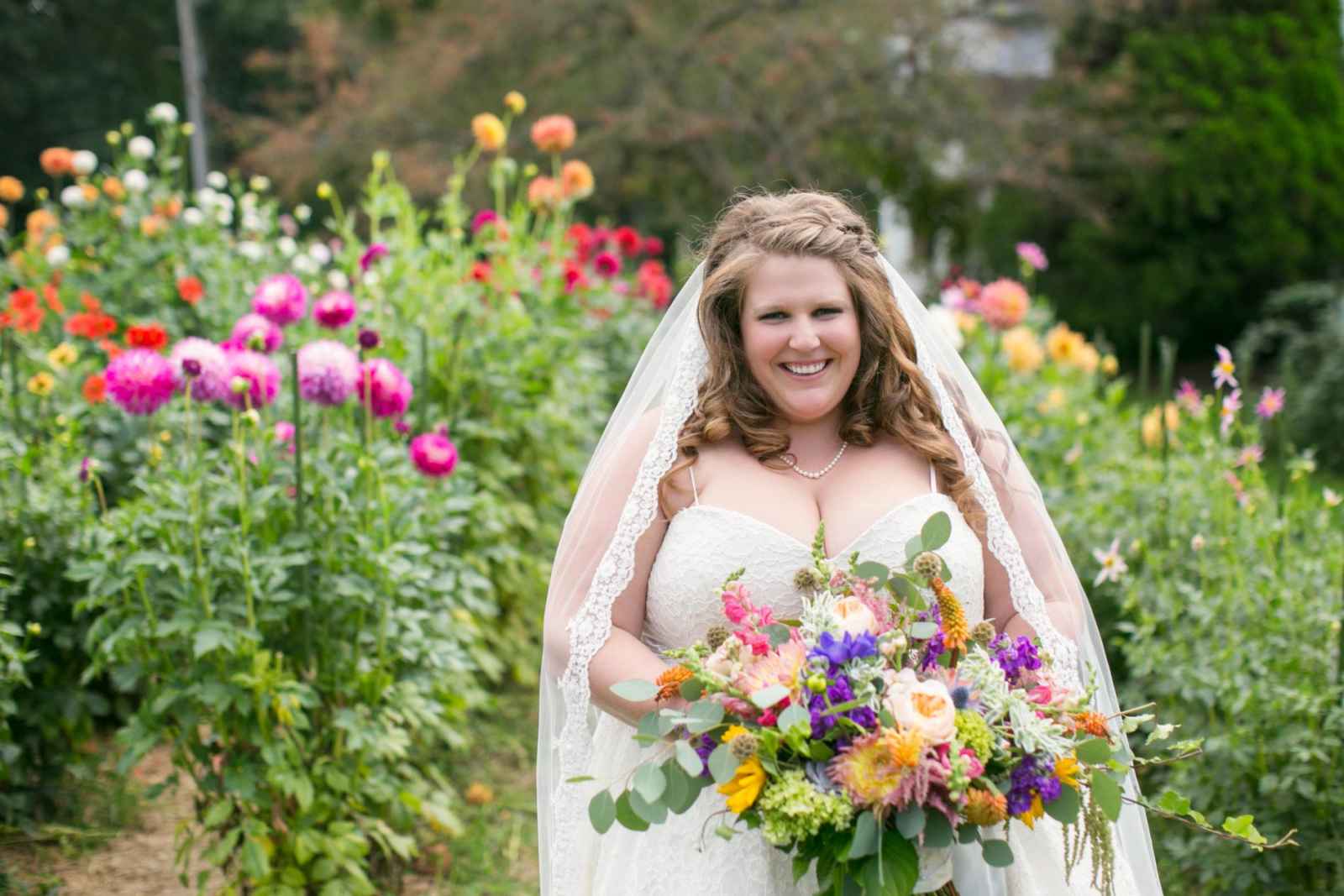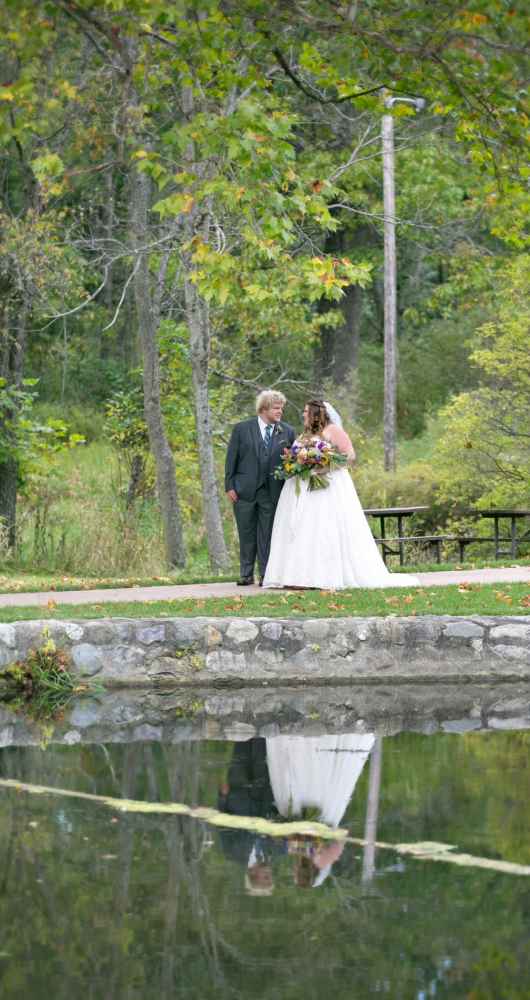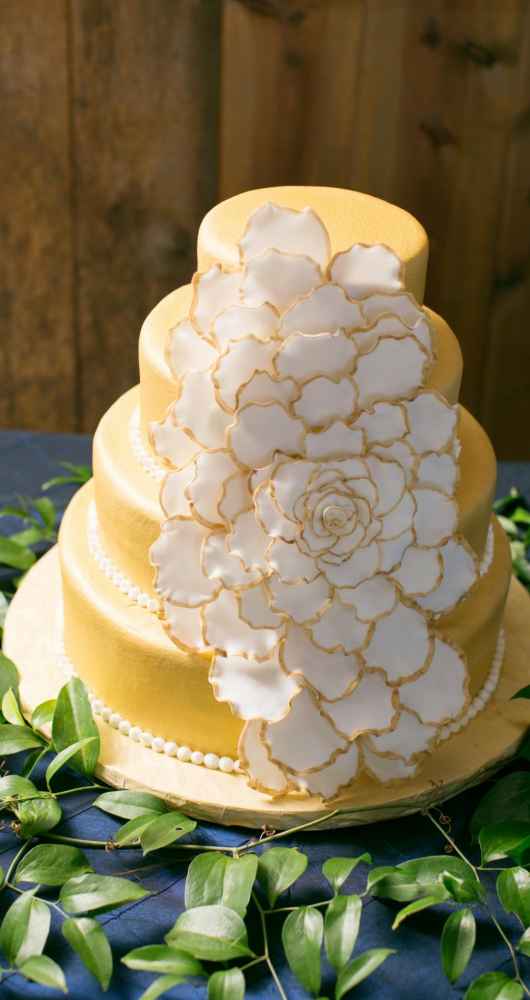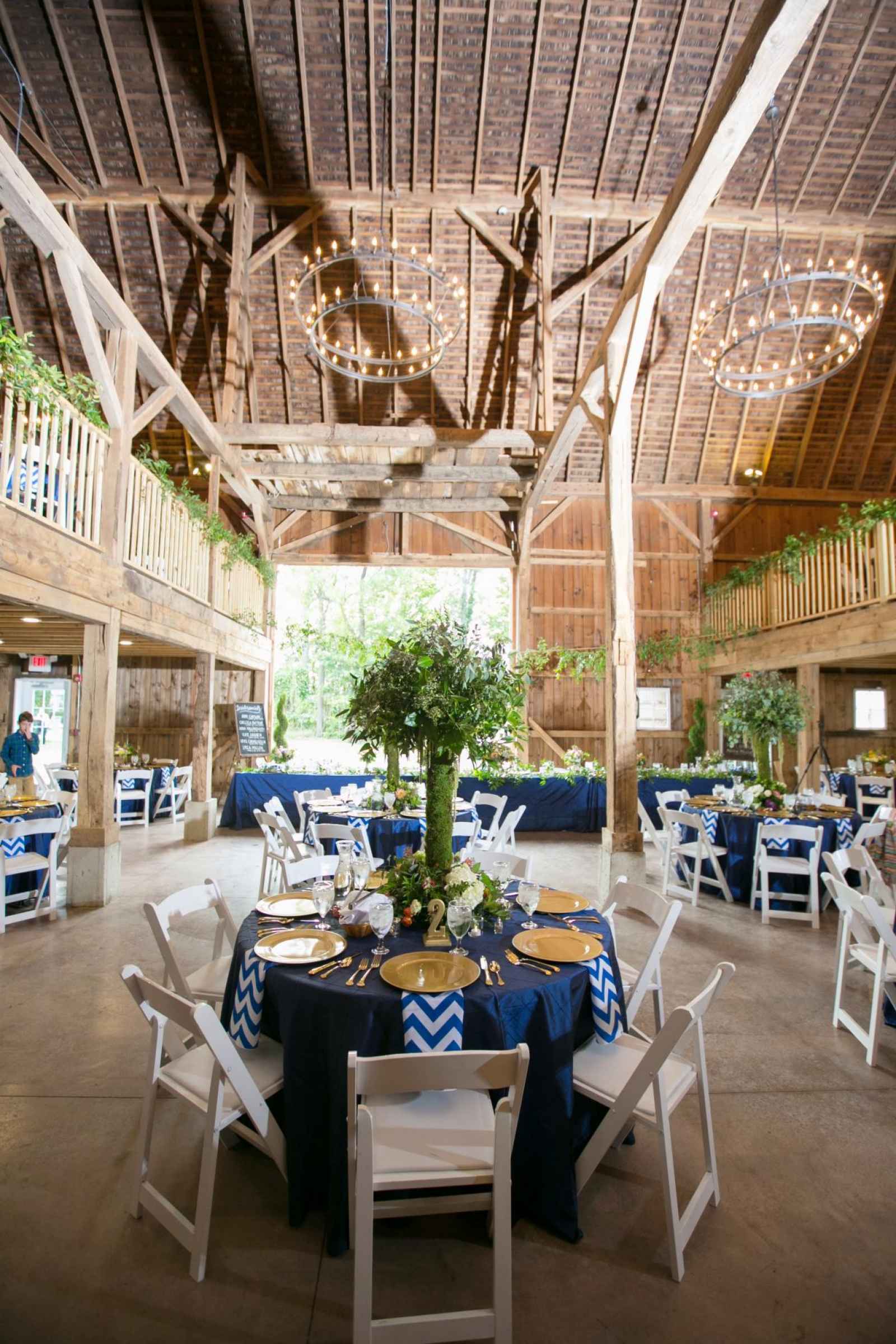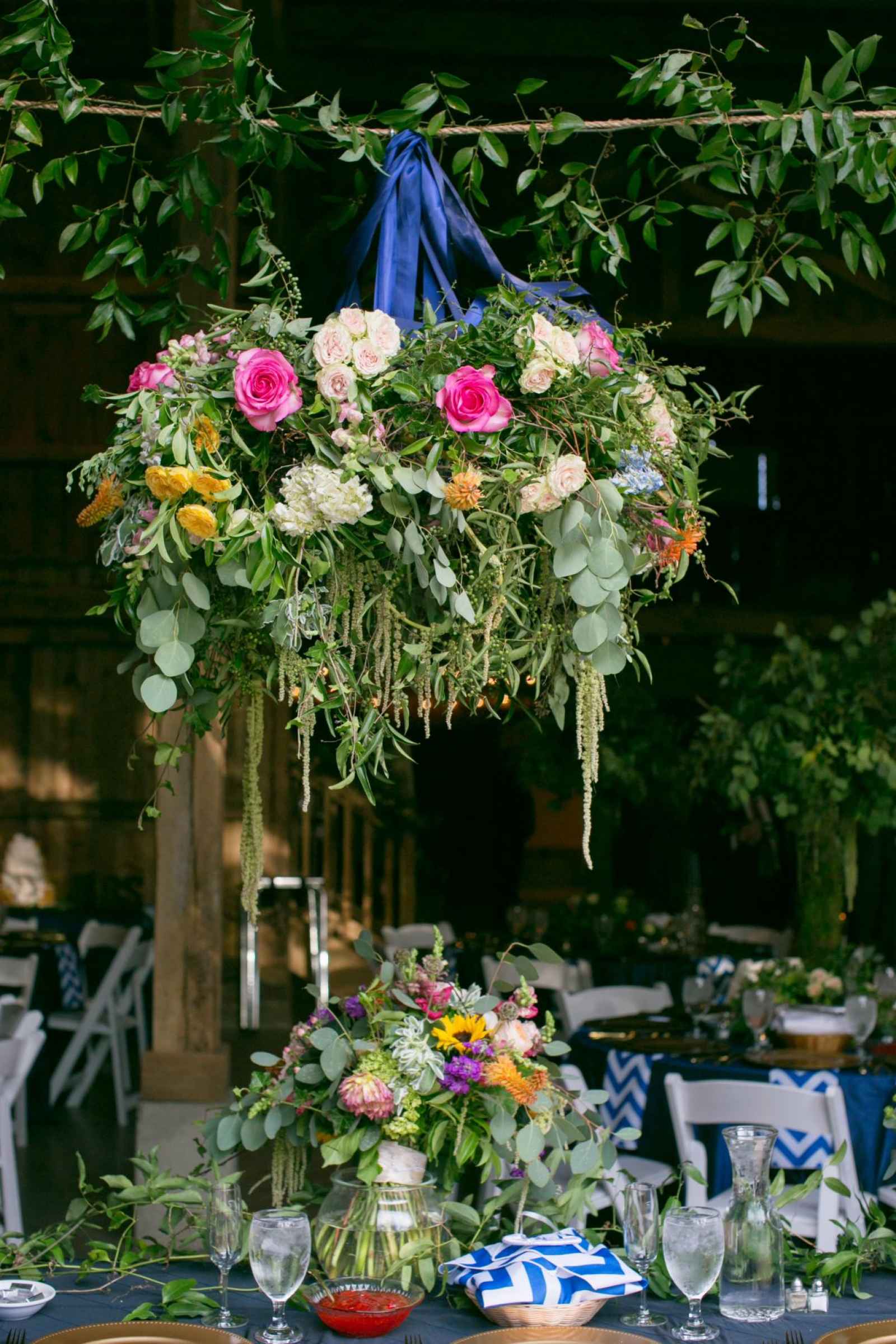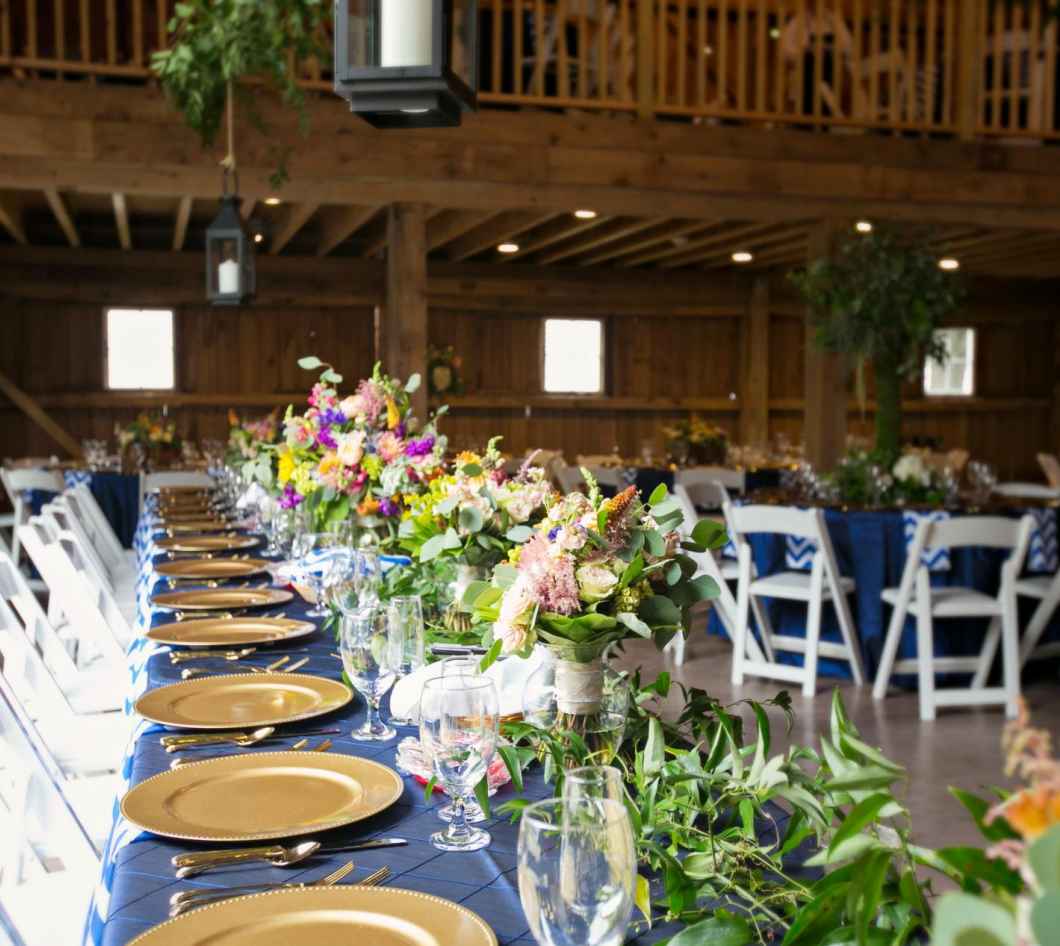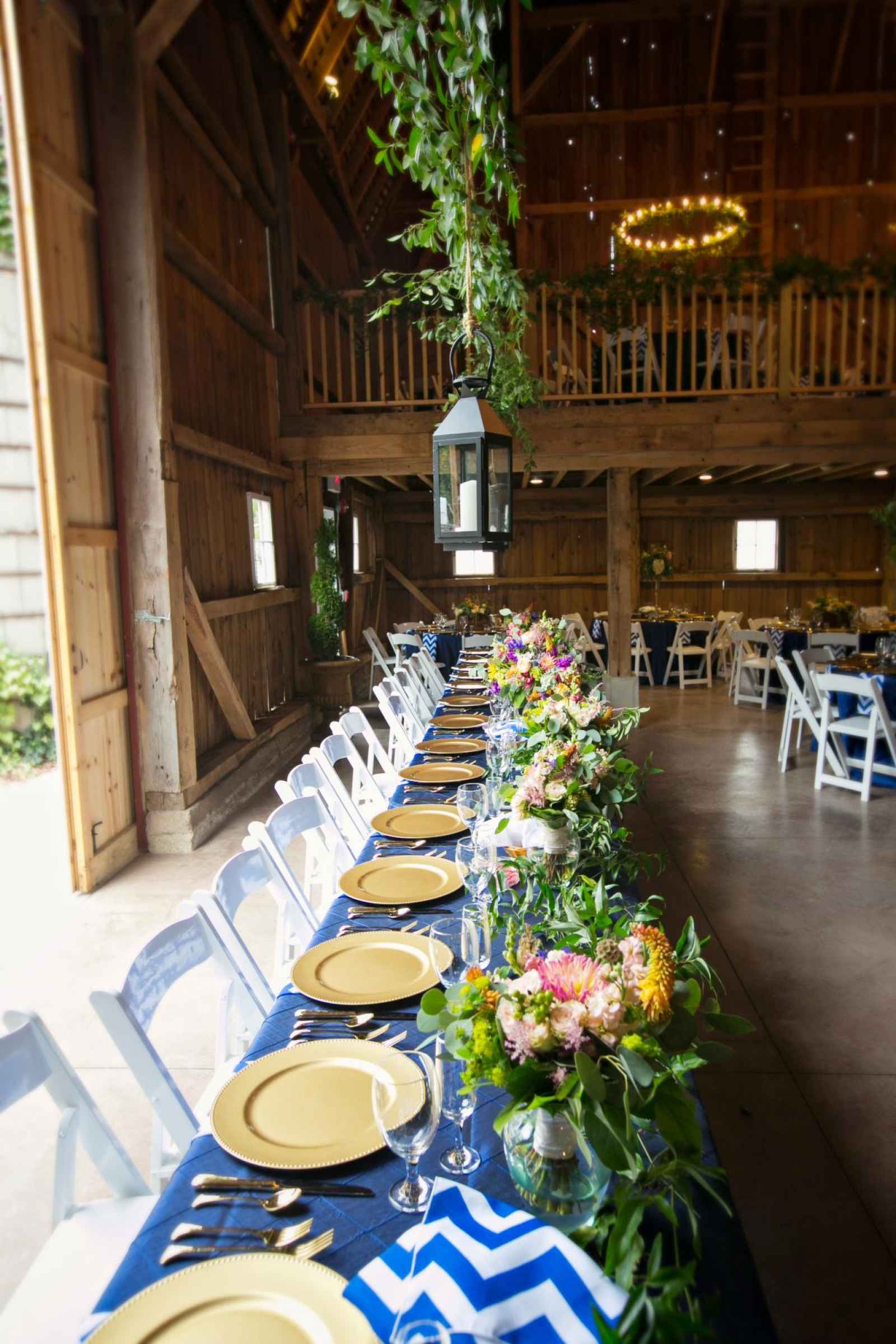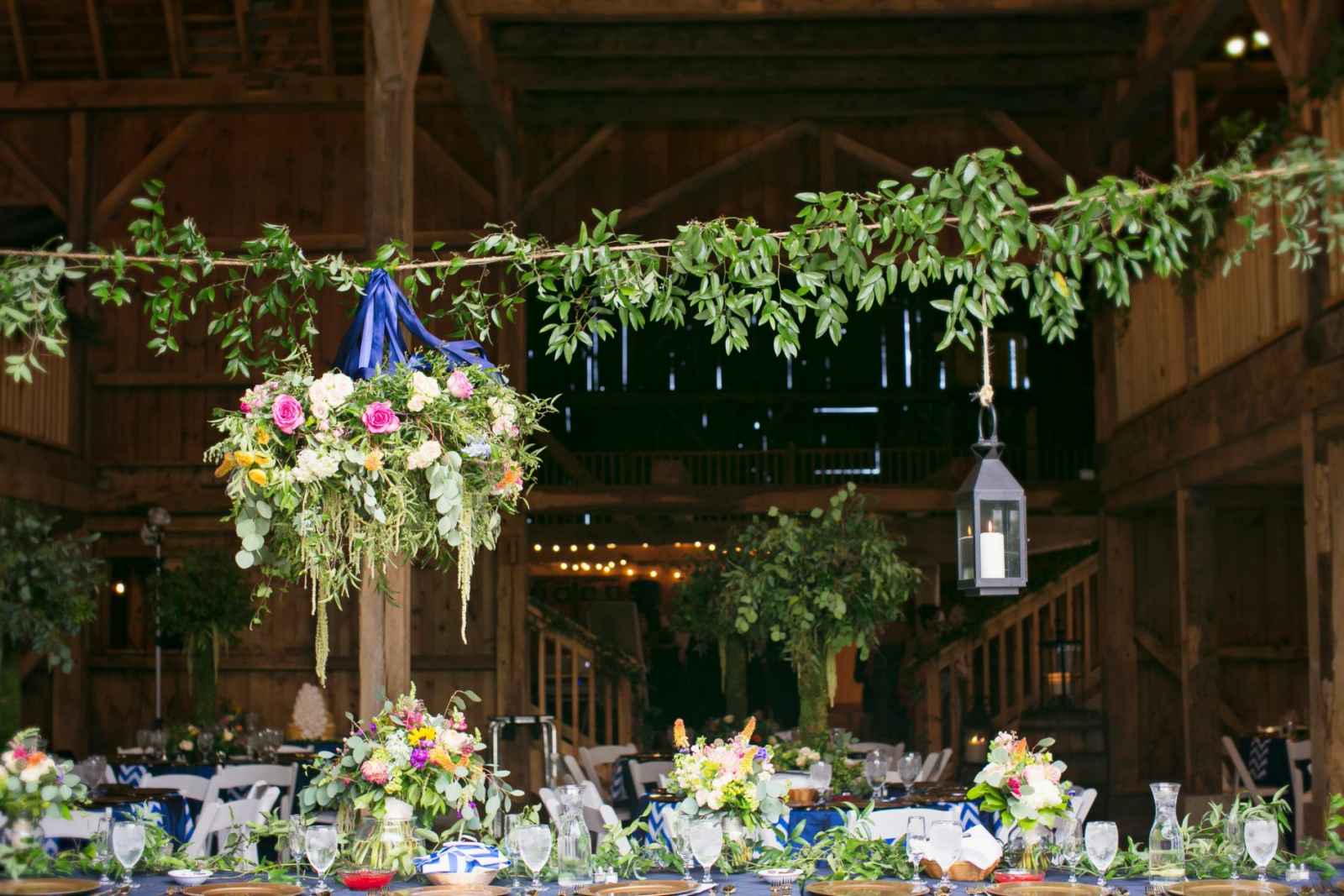 There were several extra special touches that made Allison's barn wedding memorable for both her and her guests. Having a close friend as their officiant, incorporating a unique tree planting and watering ceremony, wedding party members reading quotes they loved and the celebration itself are just a few examples! "We have had several people come up to us recently telling us our wedding was one of the most fun ones they had been to," she says. "We made it a party! There was a cocktail party with hor d'oeuvres before the ceremony started which set the tone for the evening...Our family and friends are very fun and love to have a good time and we had a great DJ so the dance floor was full the entire night! I think the thing people remember the most was that we tried to have fun at each stage of the day!"
 
What we love
Speaking of fun, what's Allison's advice to brides? "Get things completed as soon as you can so you can just enjoy the wedding and the days leading up to it."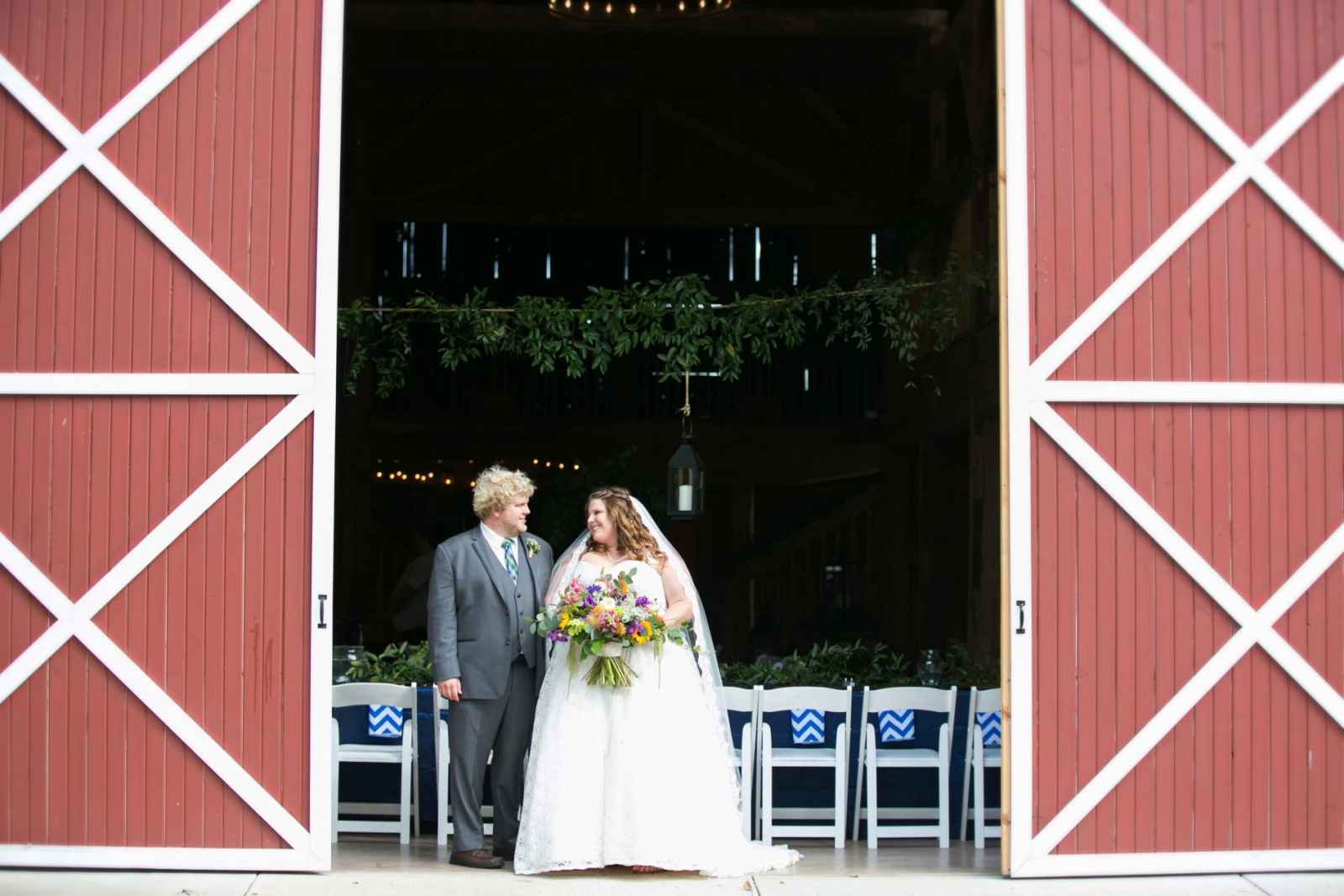 are you a bride-to-be?
We'd love to plan with you on weddingday-online.com. Let's get started!
 
 
are you a wedding extraordinaire?
Join WeddingDay Magazine in inspiring brides by partnering with us! See how here.
Blog Sponsored By
Related Blogs