A MODERN LOVE
Katie McCool and Joe Thatcher grew up in the same town, but it took Katie's friend, Anne, who happens to be Joe's sister, to get the ball rolling on their relationship. In July of 2008, a text from Joe started it all, even though Katie admits she is the more outgoing of the two. Katie says, "He's more quiet, but can make me laugh harder than anyone. We really are a good balance for each other." 
Despite growing up near each other in Kokomo, Joe and Katie had to overcome the miles between Massachusetts and Indiana for their first date. Katie was working in Boston at the time, but Joe flew her back to Indiana, met her at the airport and took her to dinner.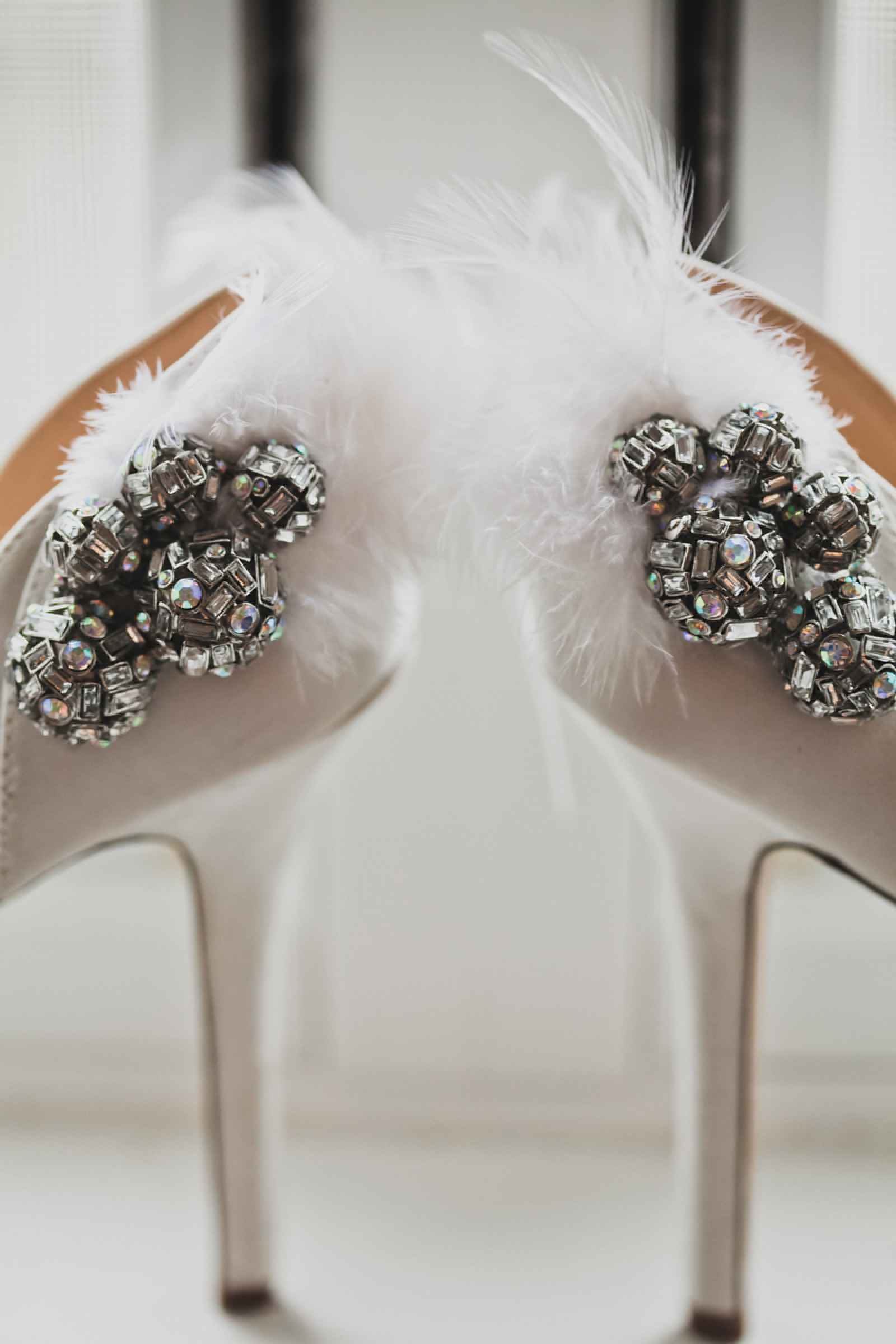 ALL I WANT FOR CHRISTMAS
On Christmas Eve of 2011, while standing next to the lit Christmas tree, Katie received a very unexpected gift from Joe: a sparkling solitaire and a promise. The joy and beauty of the Christmas season became the inspiration for a winter wedding the following year.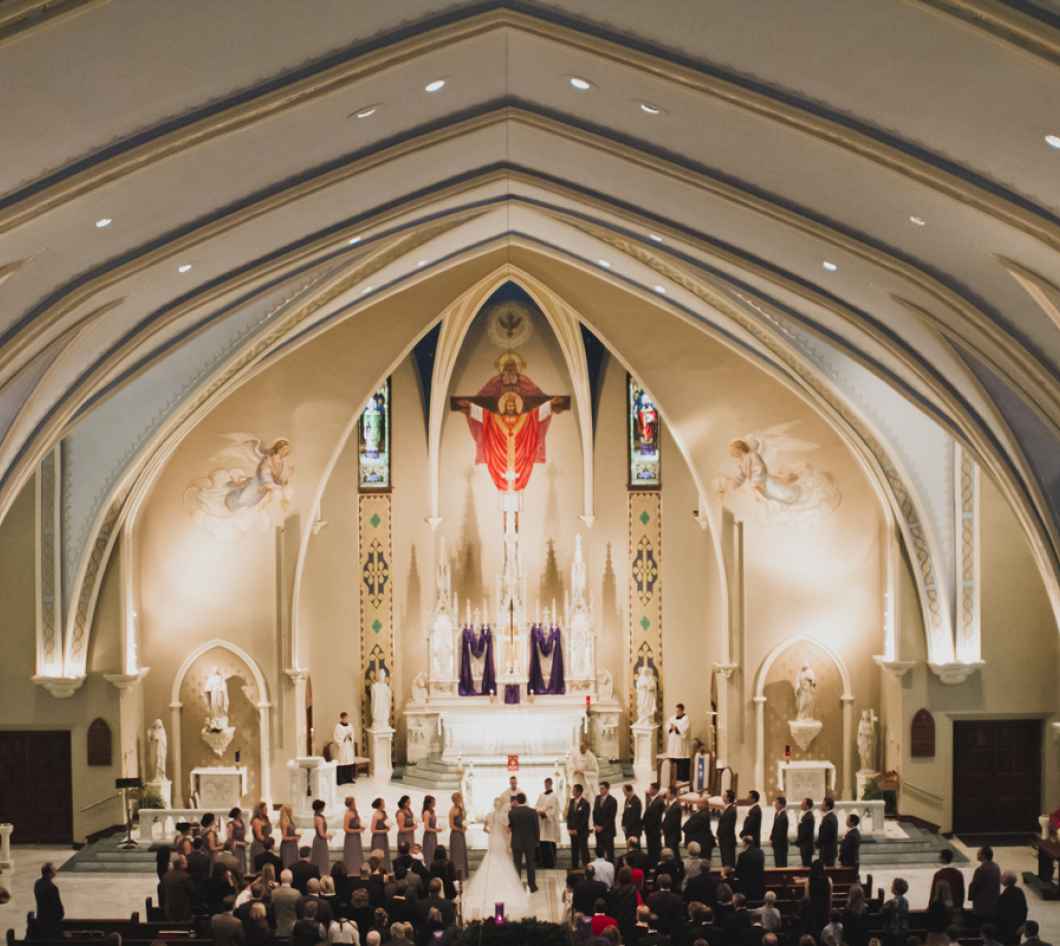 INVOKING TRADITION
As Katie walked up the aisle and saw Joe she said she "couldn't get there fast enough."  Her father offered her a tissue while Joe beamed at the sight of his bride, gorgeous in her Enzoani dress and lace bolero. Carrying a simple bouquet of white football mums, she honored her family by wrapping the base in her grandmother's rosary.  Joe kept a token of his family close to his heart by using his grandfather's handkerchief as his pocket square. Kokomo's St. Patrick Catholic Church was the perfect fit for their traditional Catholic ceremony. Afterwards, the wedding party and photographer headed over to Katie and Joe's property for outdoor shots and, although it was chilly, the ground was clear of snow.
Katie says her funniest recollection from that day took place just before the ceremony, while she and her bridesmaids were standing in the back of the church. In the midst of the ladies sharing an emotional moment, Katie smelled fire. "The back of my dress was on top of an old floor heater and my tulle was heating up. It didn't catch fire, but some had melted," she recalls.  What could have been a serious problem was turned into a silly and memorable few minutes between her and her bridesmaids.  


DECKING THE HALLS
Knowing that the church and venue would already be adorned with Christmas decorations, Katie was able to keep her plans focused on the details that would highlight the beauty of the outdoors in winter. This vision of a rustic winter wedding was brought to life through neutral colors and natural elements. Instead of using flowers as table centerpieces, Katie and her father made log cake stands on which they placed white cakes and pinecone cake toppers. Beautifully simple, the use of wood in the tablescapes called to mind a forest in winter. 
And although we may think of it as a summer sport, Joe's love of baseball inspired them to create a table seating layout with baseball pennants and mason jars filled with peanuts.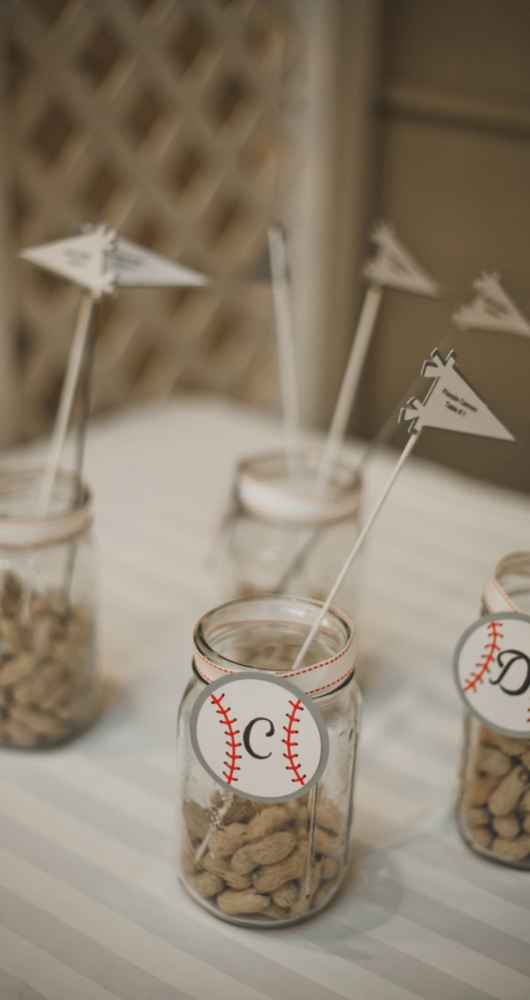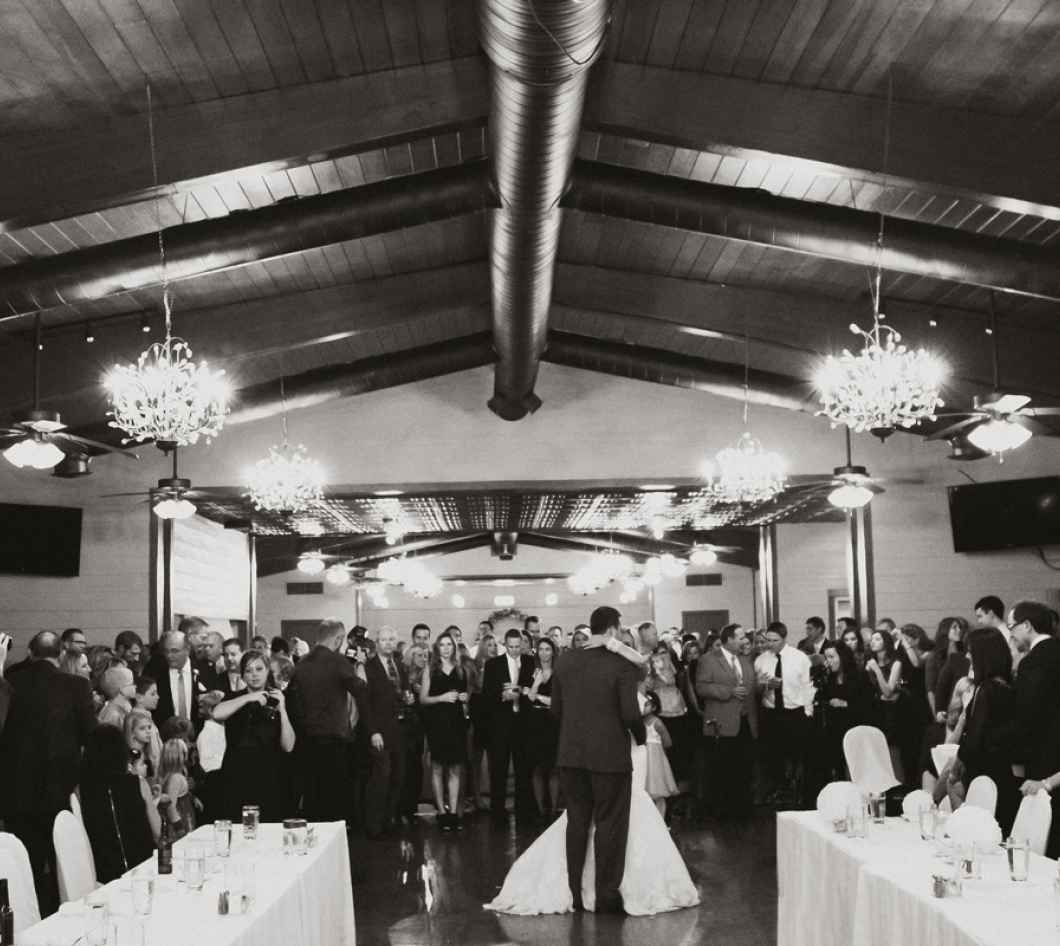 EVERY DAY WILL BE LIKE A HOLIDAY
Guests from across the country came to celebrate at the Elite Banquet & Conference Center in Kokomo. The large venue was filled with 375 people, all there to support the couple and have fun. But even in the midst of such a large group, Katie's favorite memory was Joe singing to her during their first dance to George Strait's "Carrying Your Love With Me." A live band kept the occasion spirited and guests cheered as the groom and his groomsmen joined in the singing. 
After the beautiful, but chilly, winter engagement and wedding, Katie and Joe headed south to soak up the sun for their honeymoon on the Caribbean island of St. Lucia. 
Katie's advice to other brides is simple. She knows that while the details and decisions can sometimes seem overwhelming, the important thing is your relationship. Your guests are there to celebrate that love. When it comes to planning, Katie says, "Make a decision and stick with it. Everything will turn out perfectly."