Blissful Barn, located in Three Oaks, Michigan, offers far more than the beauty of rustic elegance. It offers a unique atmosphere and unrivaled charm only an 1800s barn and its sprawling, impeccable grounds could provide. This gorgeously restored, two-story barn not only offers all the comforts and convenient amenities for today's modern bride, its stunning details and romantic backdrops will truly enrich your once-in-a-lifetime journey.
 
In order to highlight Blissful Barn's many unique qualities that draw brides near and far, we assembled a super talented team of partners, including Michelle Nikitaras of Unveiled Weddings & Events, Ashley Paige of APaige Photography, West View Florist, Froehlich's, Paris House of Bridal and True Beauty by Dana. We think you'll agree their work allowed the venue's alluring qualities to shine forth, whether it was reflected on the face of the beautiful, happy bride, from the love experienced in such an intimate and stunning space or the joy felt while in the expansive, natural grounds and fresh, Michigan air that surrounds Blissful Barn.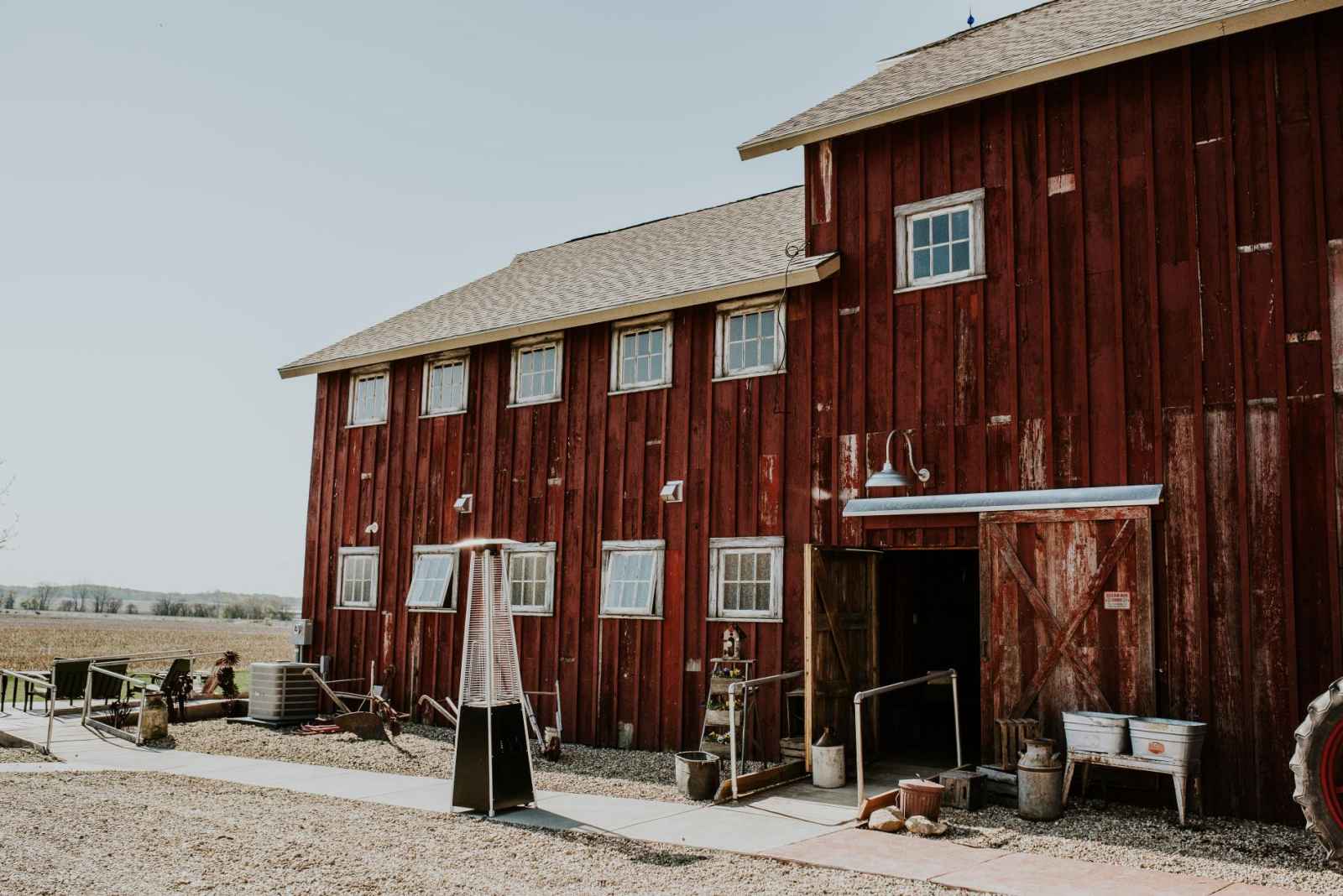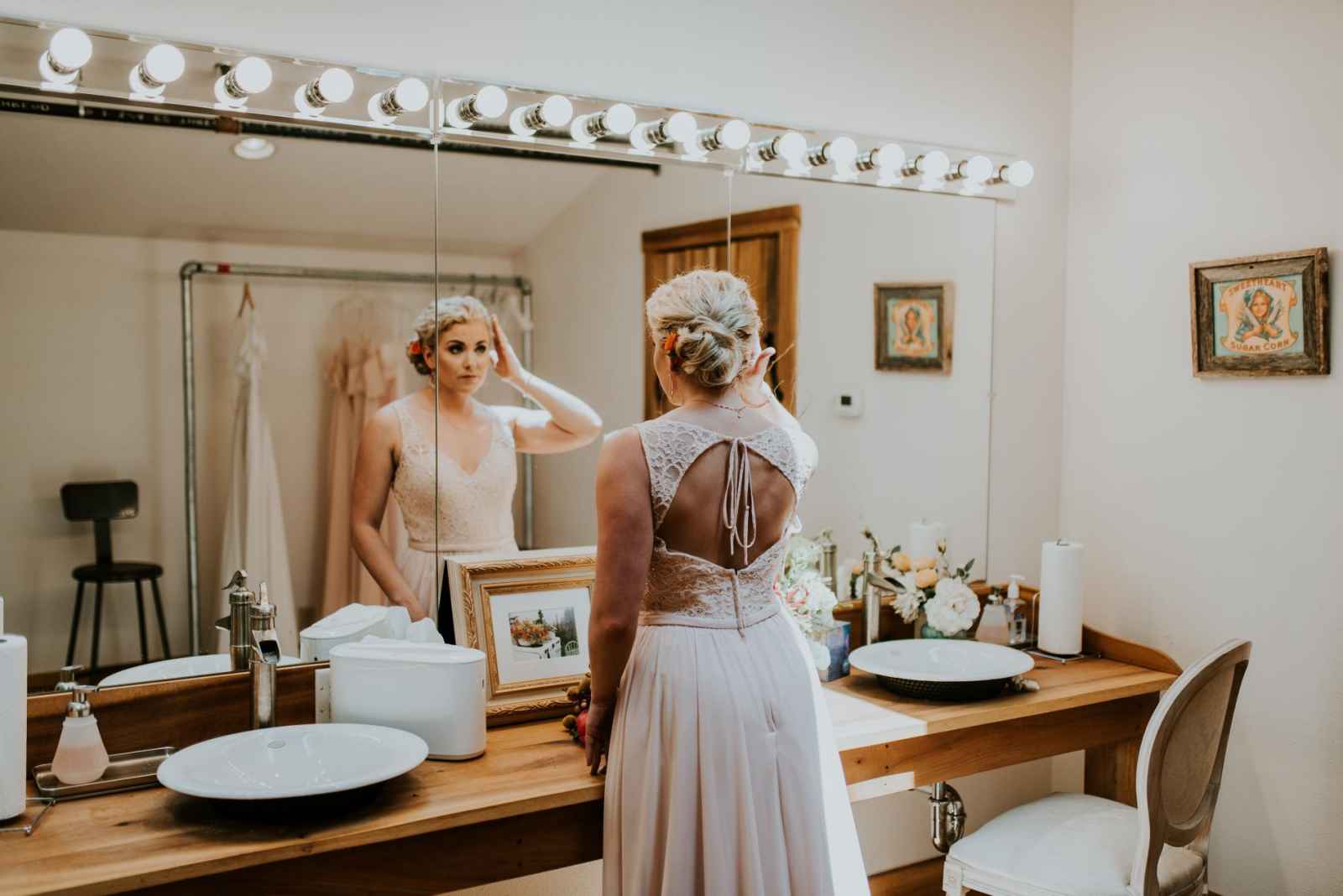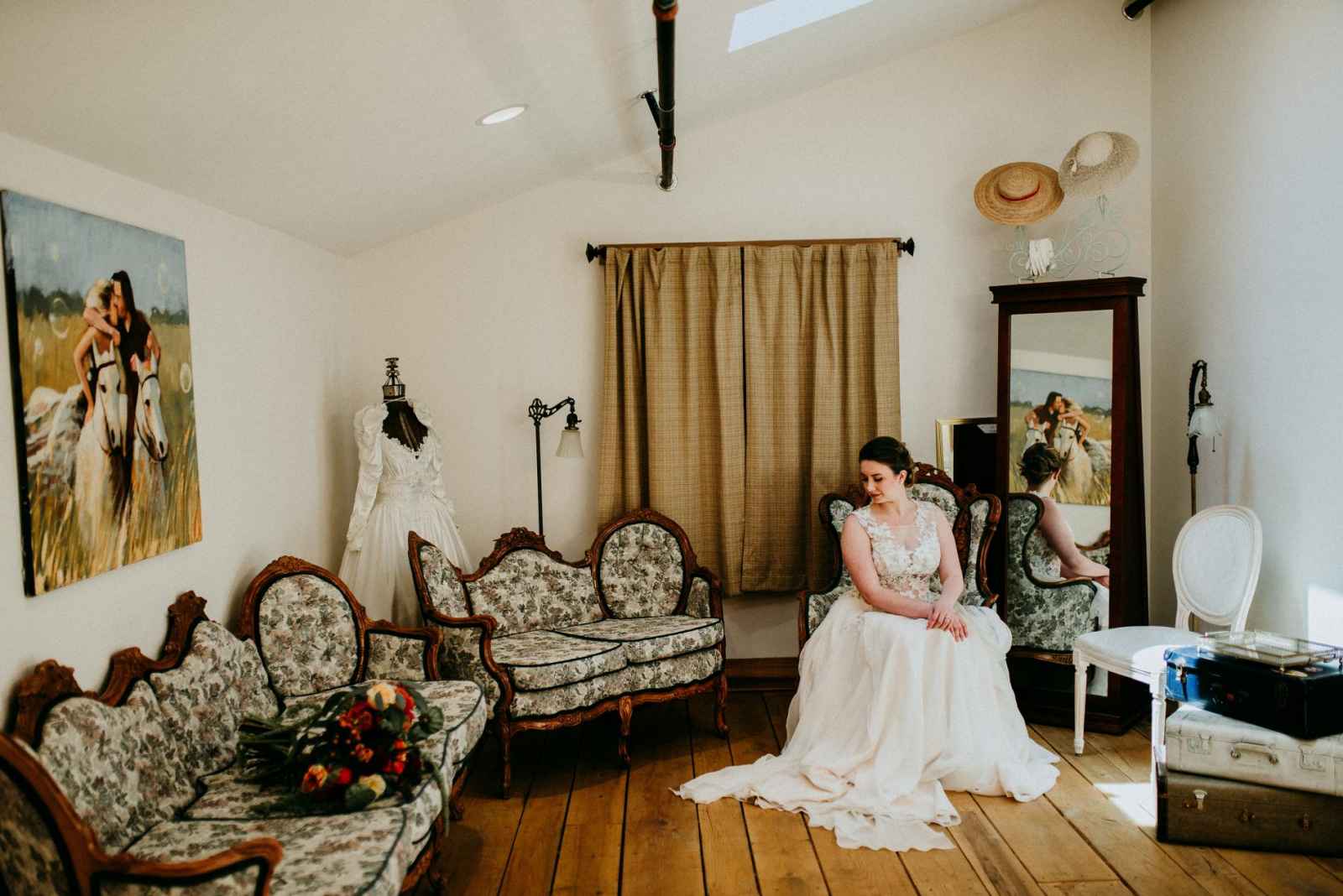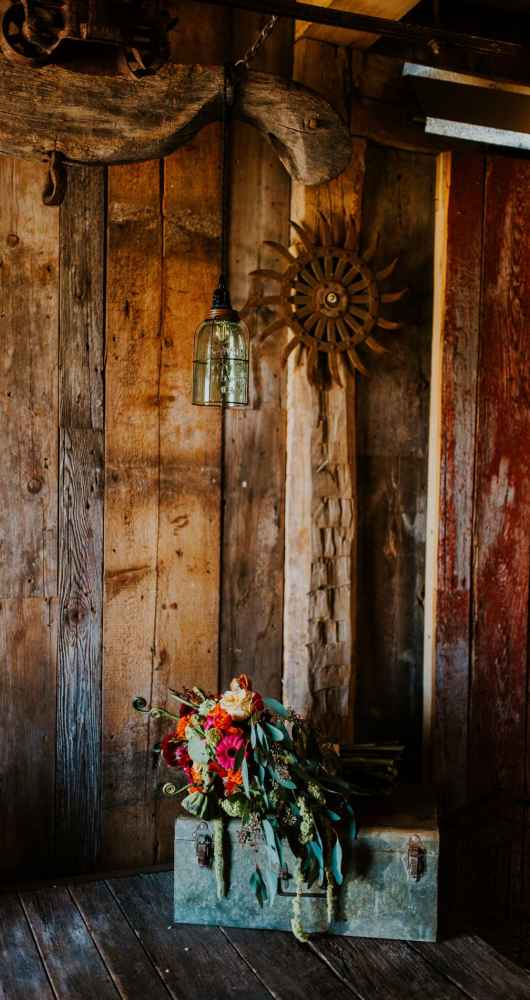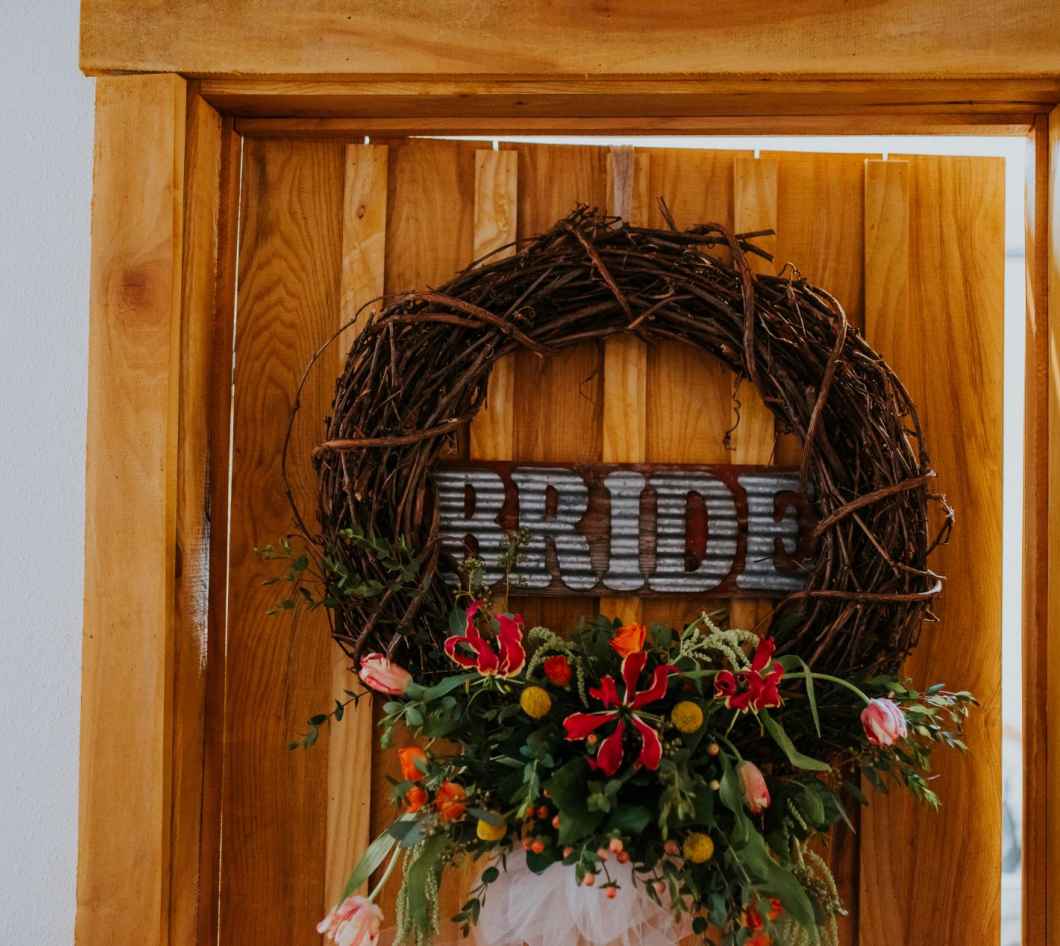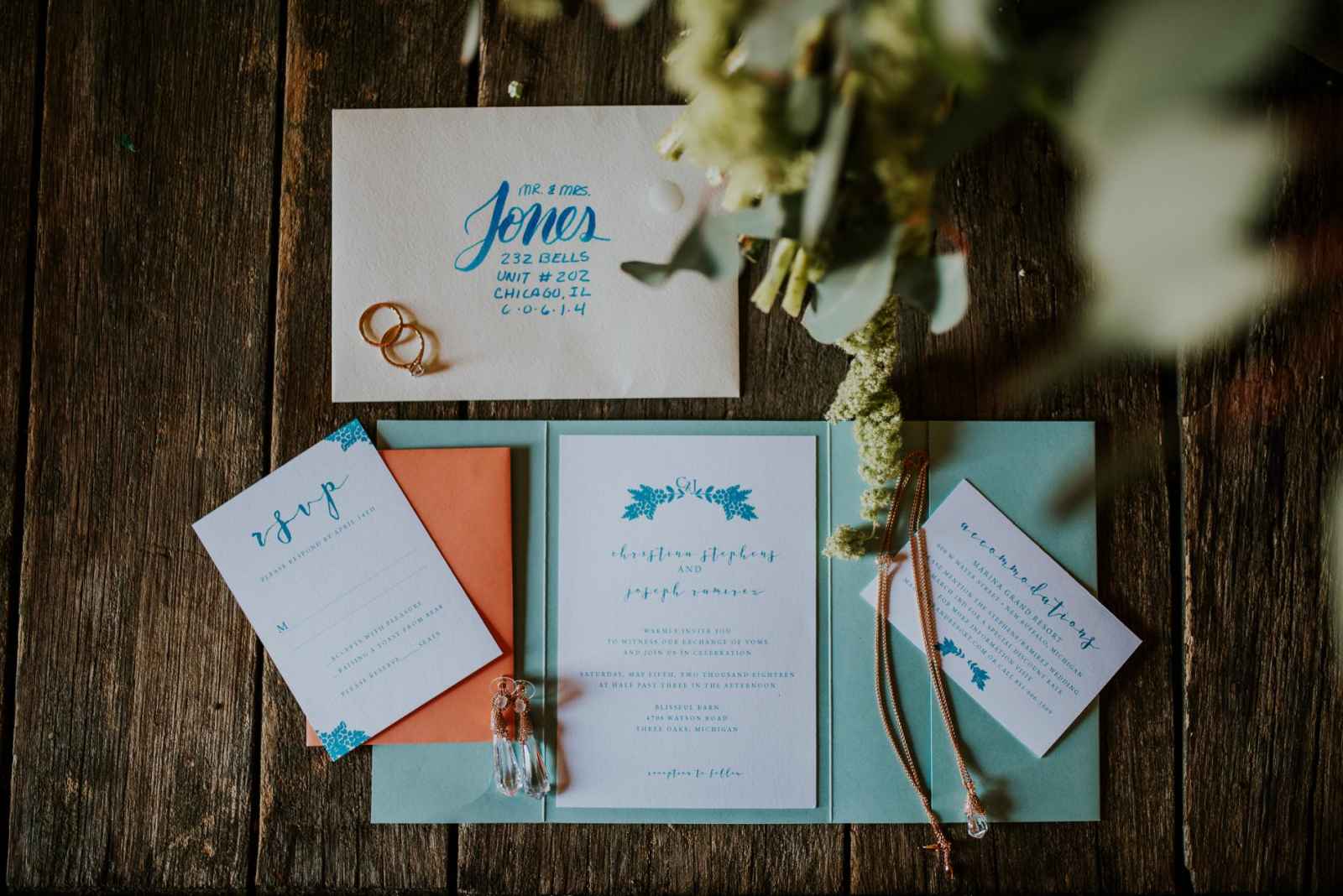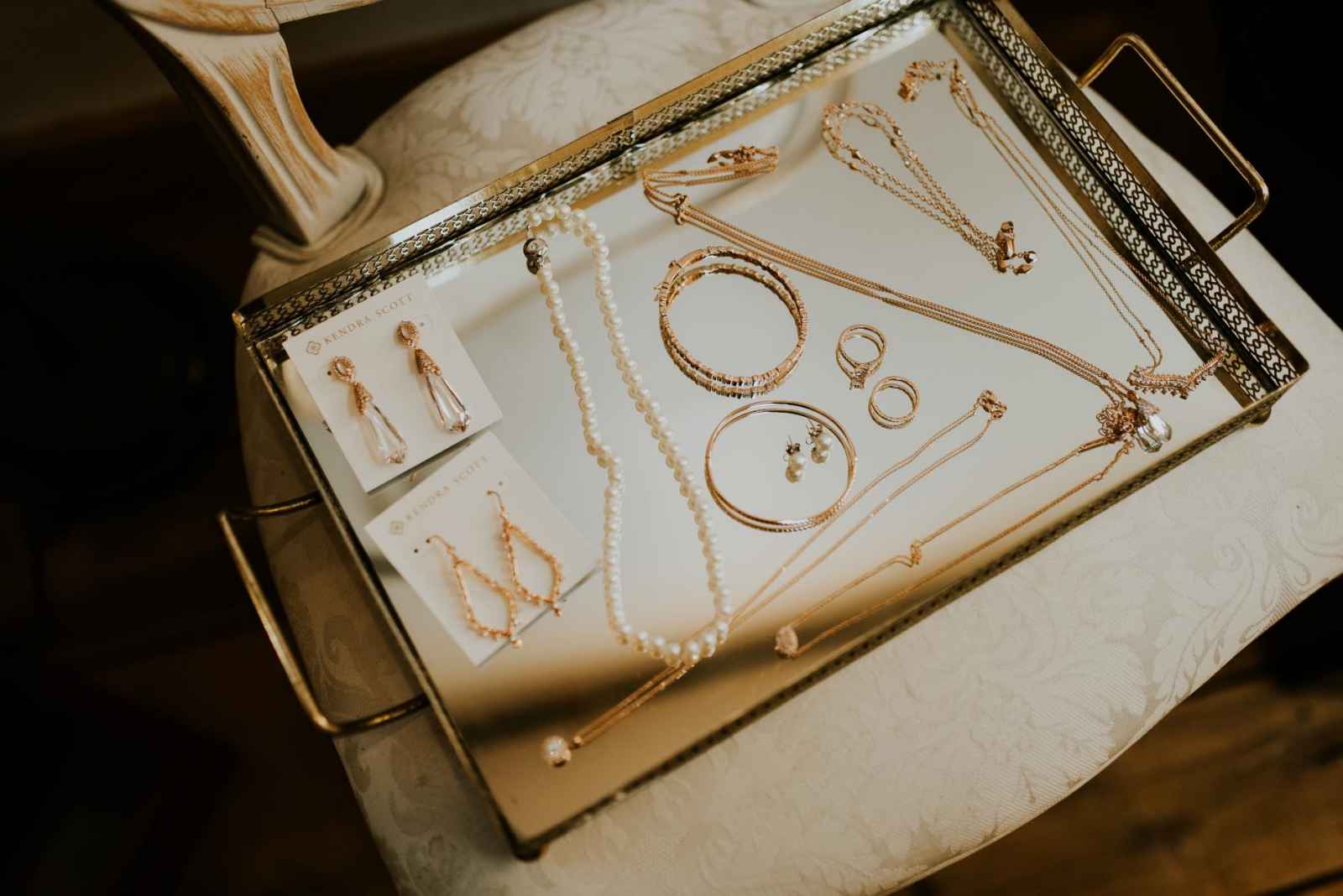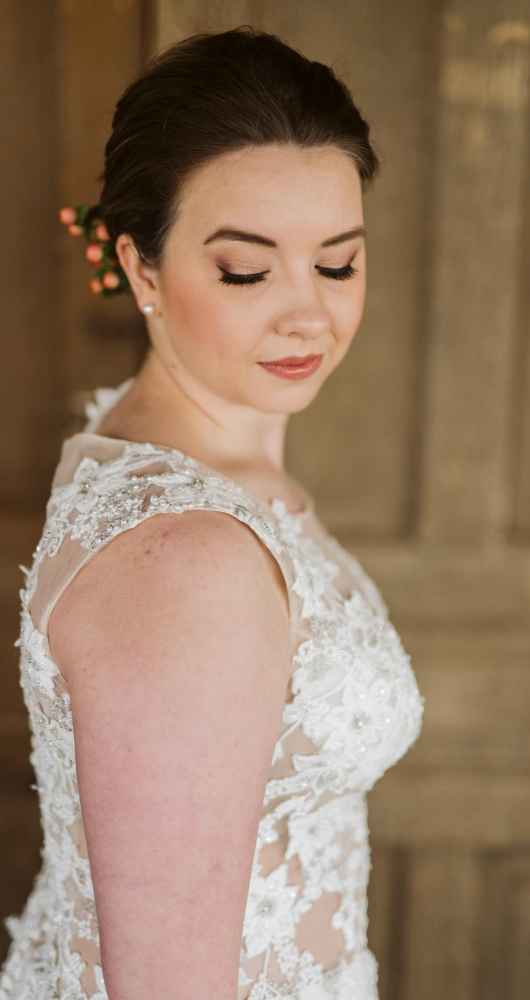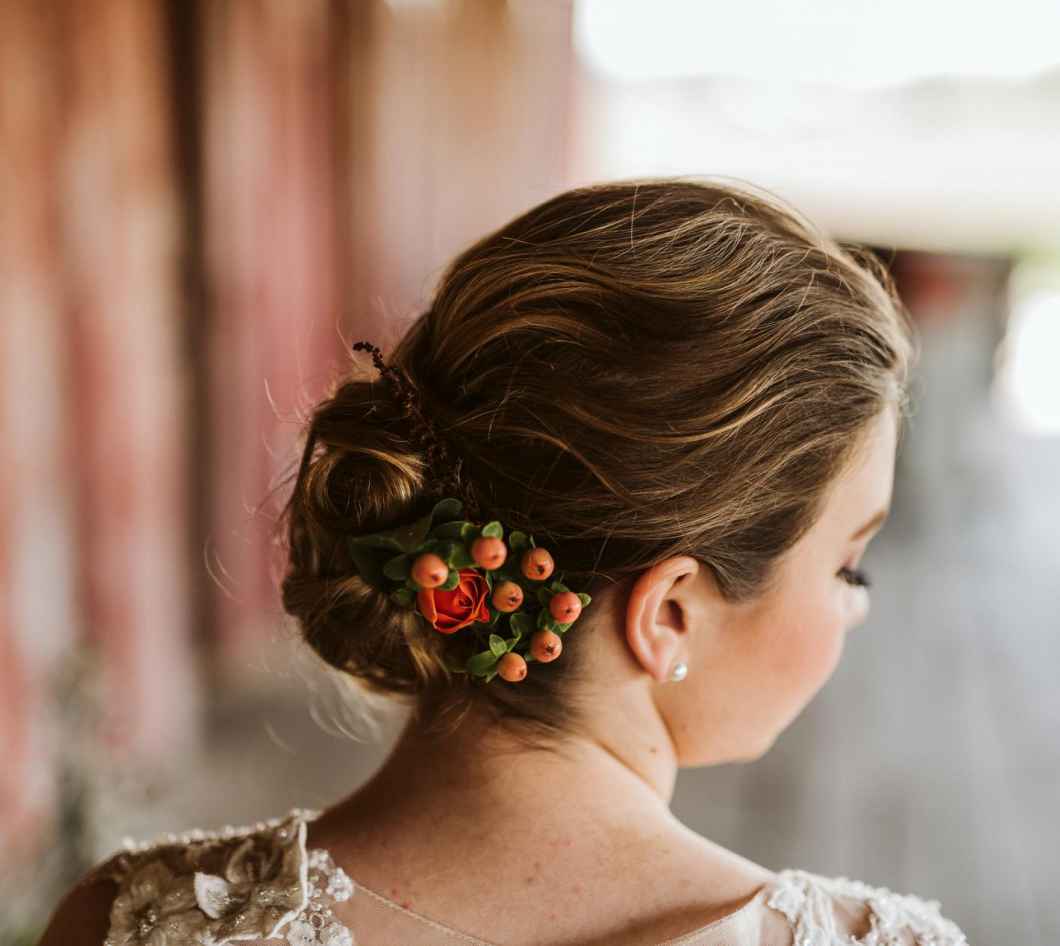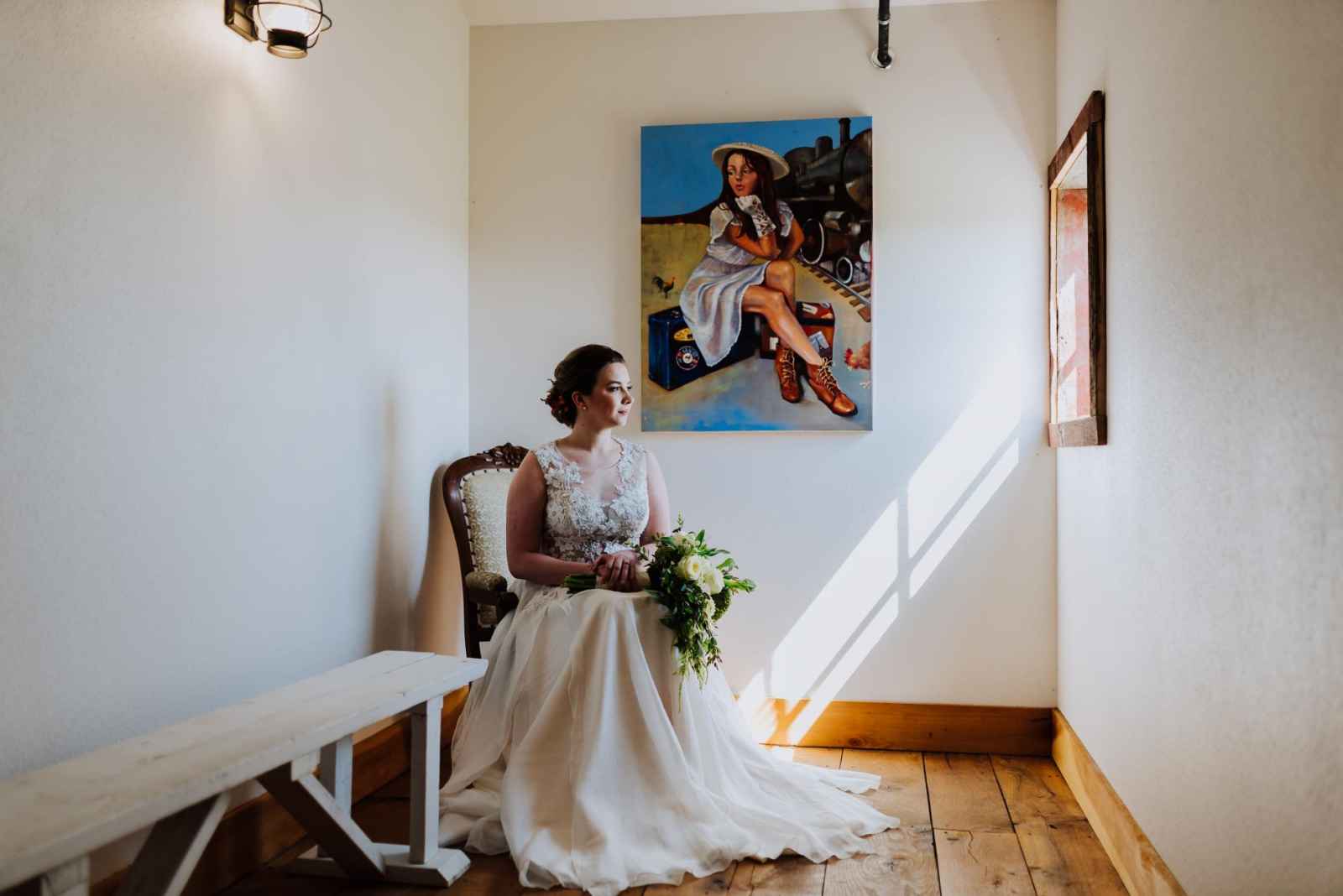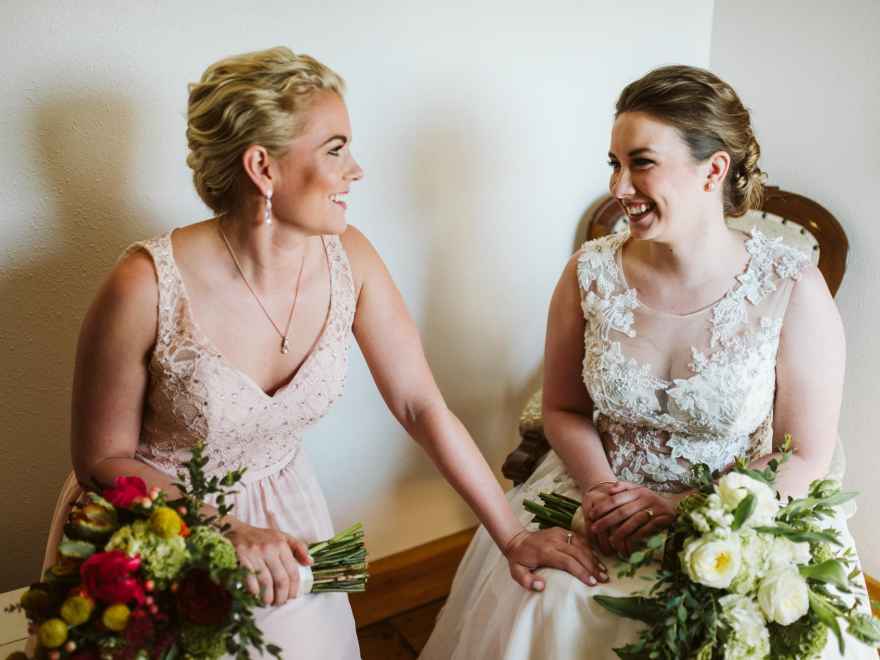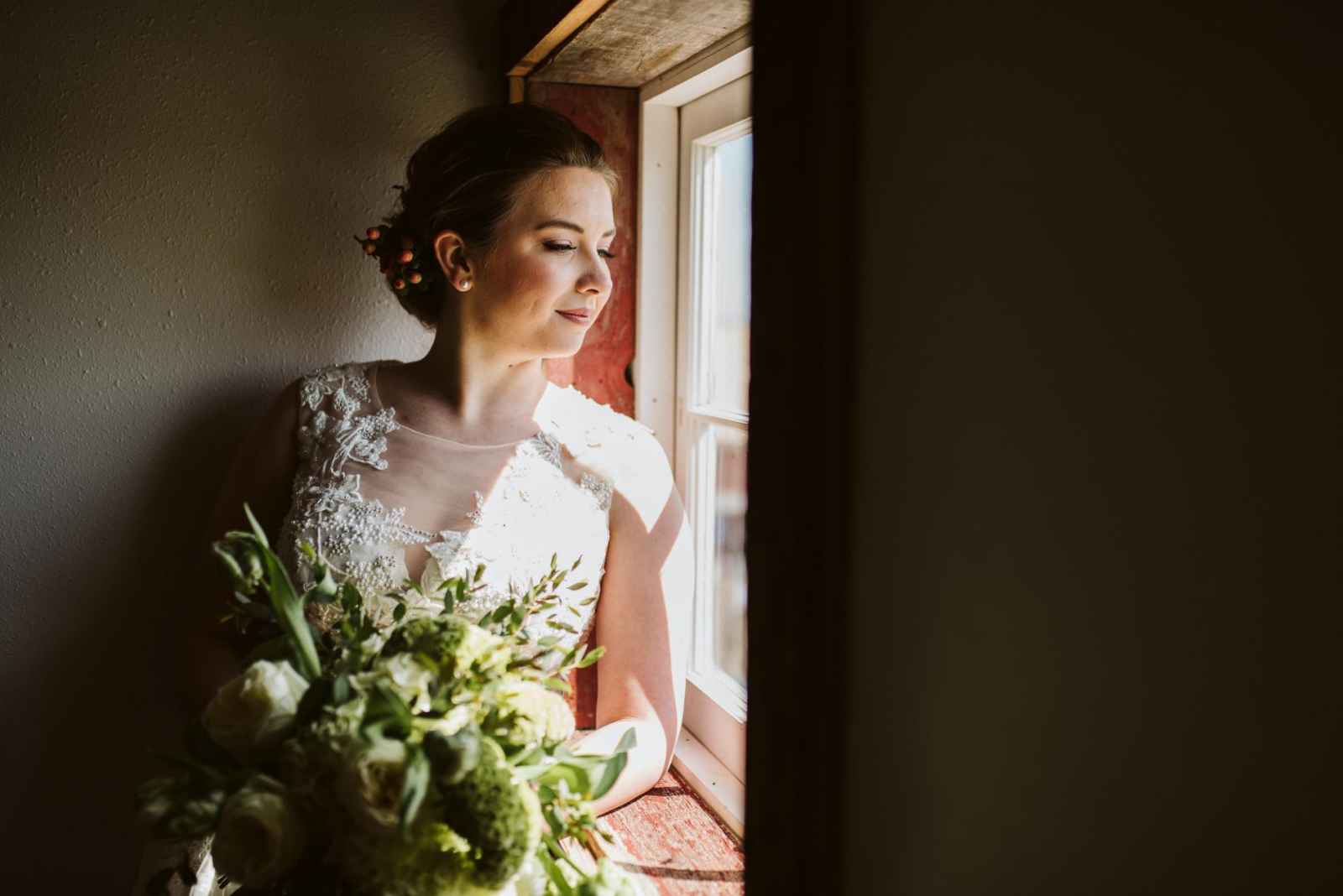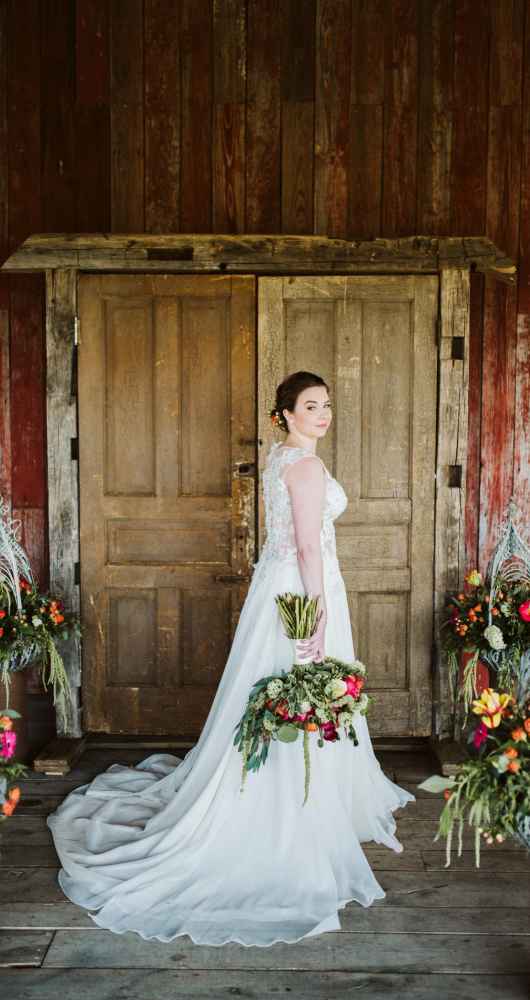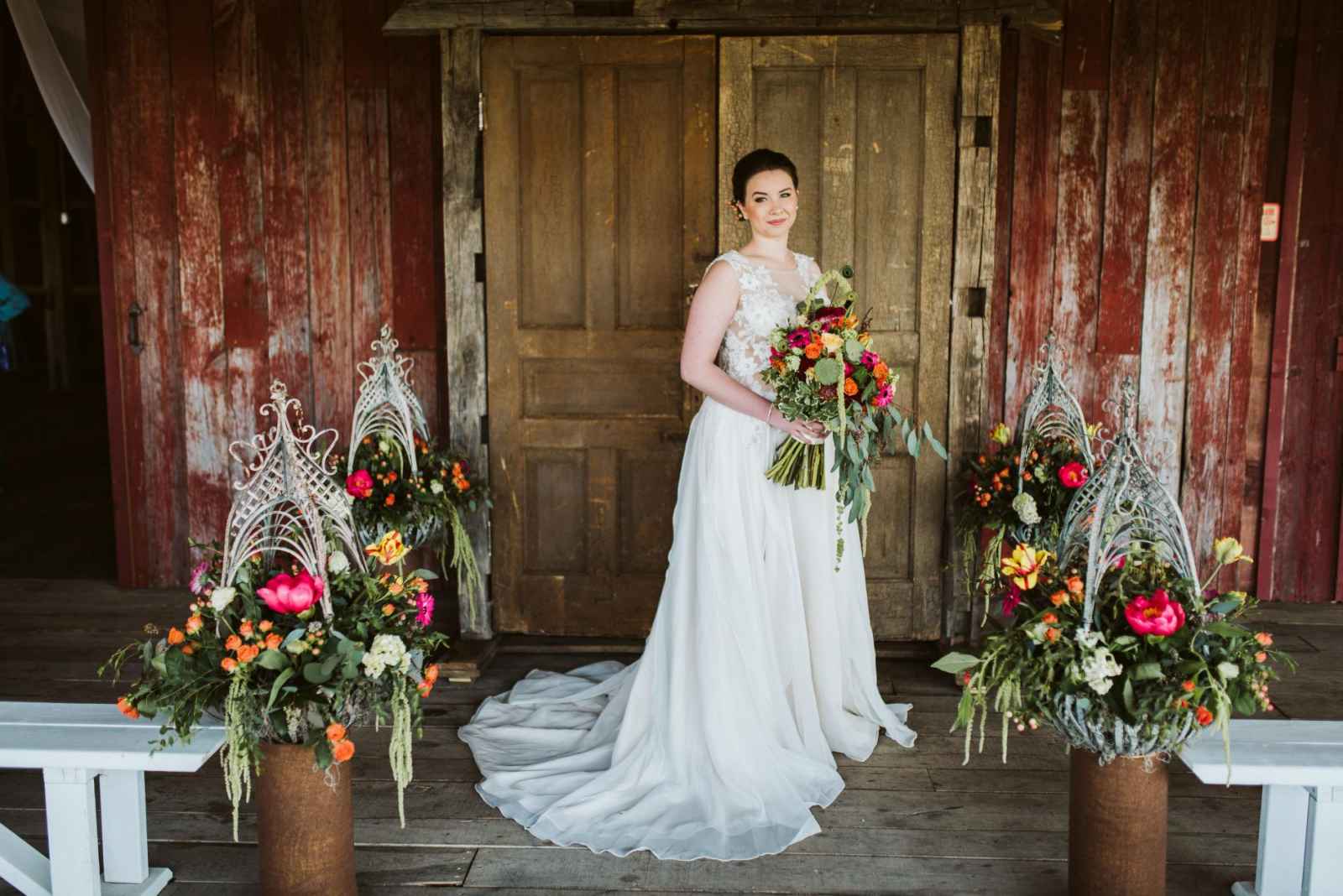 While owner Sharon Steinkraus emphasizes that Blissful Barn can match any bride's vision—from elegant and rustic to casual or vintage—Michelle placed her focus on creating a bright, warm weather-inspired look and feel that would play on the venue's most natural style of rustic elegance. Michelle says, "The barn is very rustic. Being that it is a barn and made of wood, it fit the vintage theme quite nicely. We were able to bring bright colors into the barn in an elegant and vintage style to make this venue shine."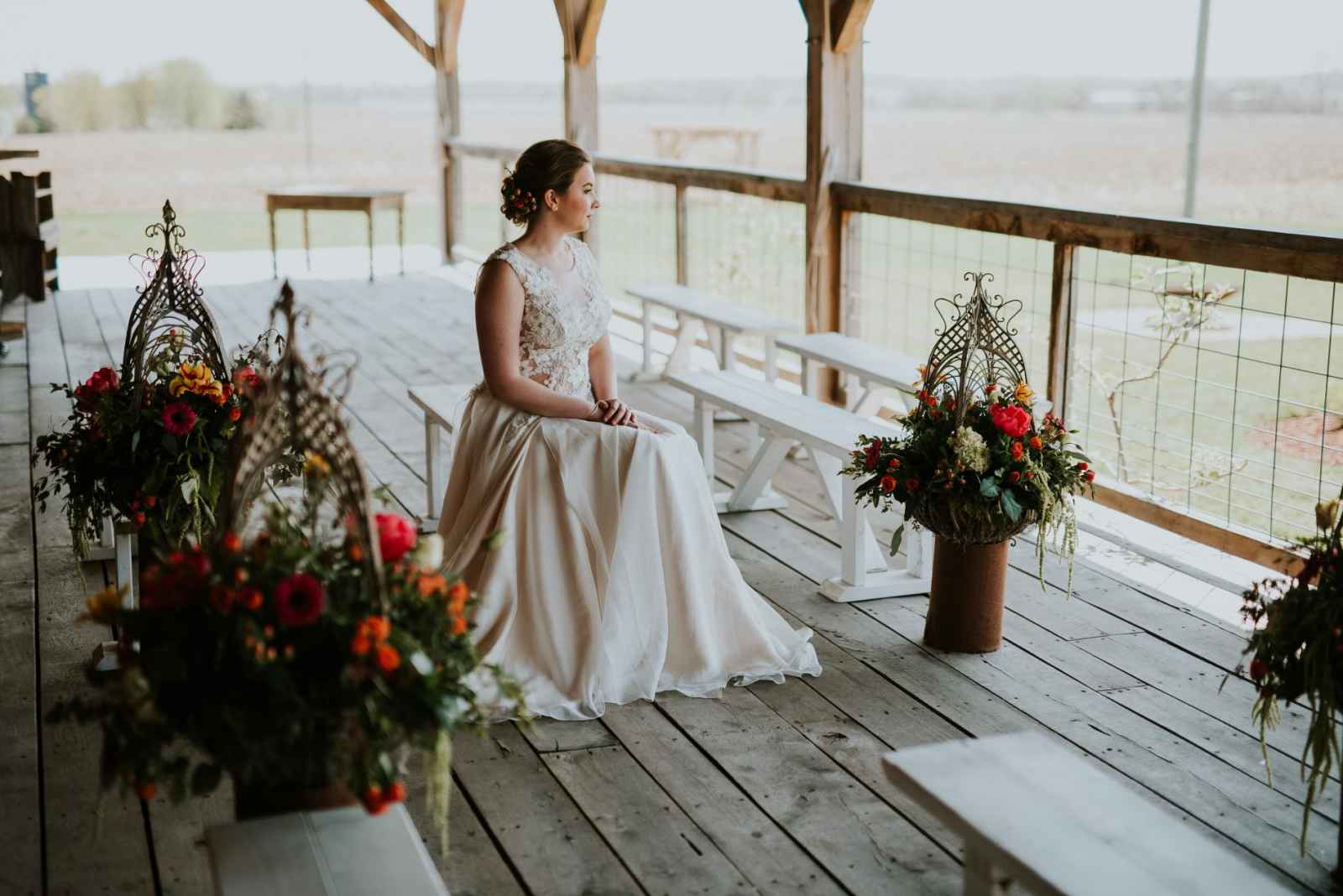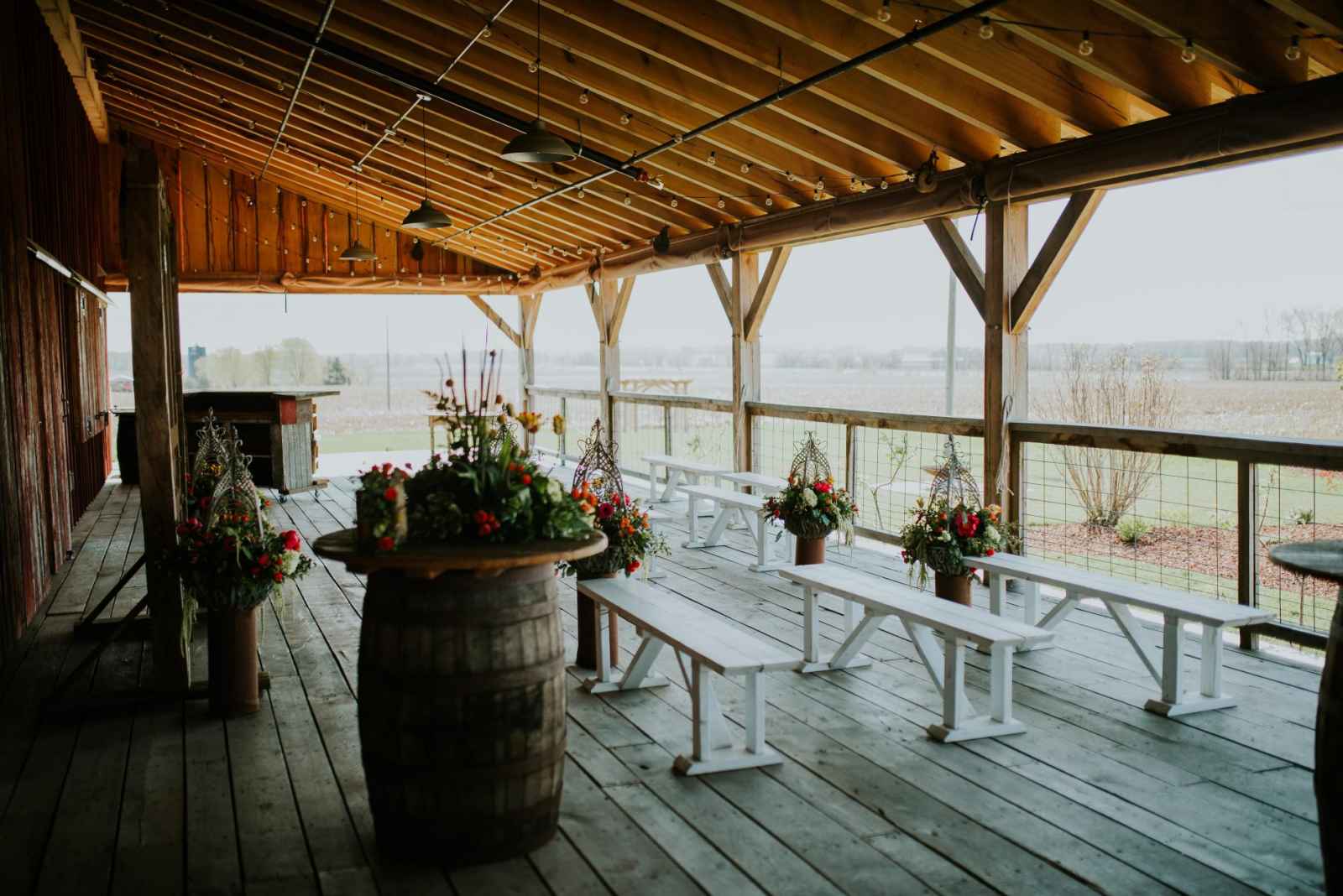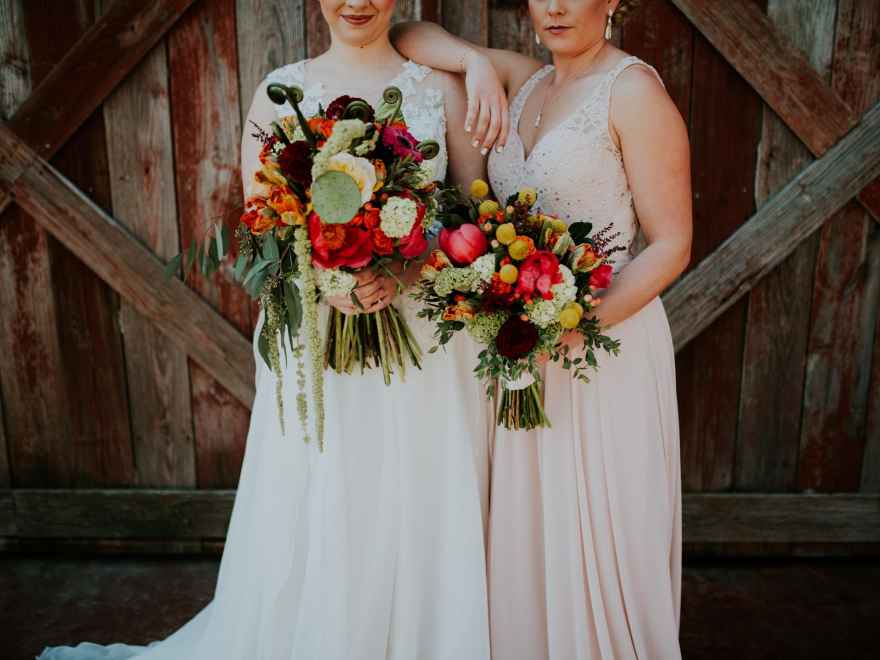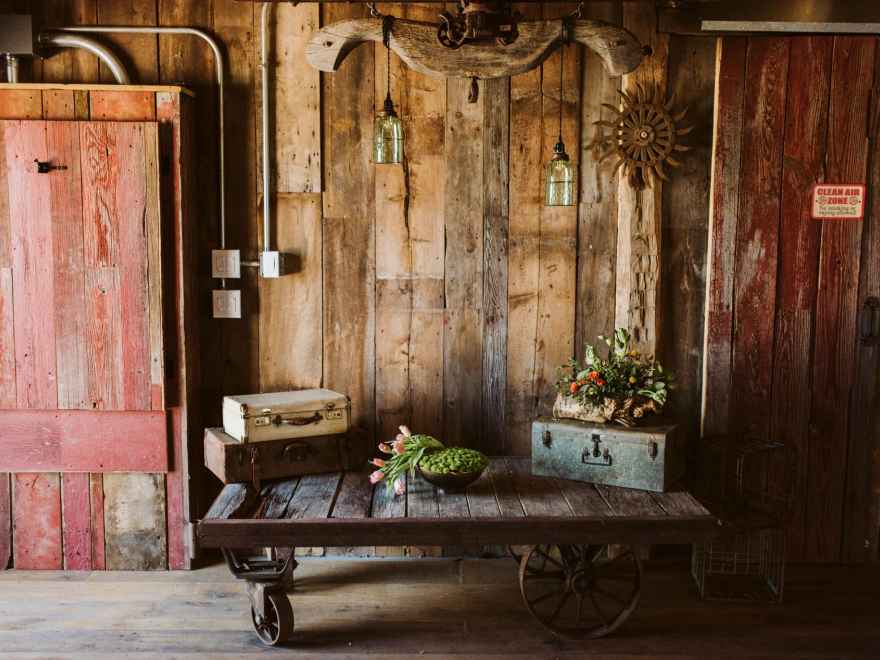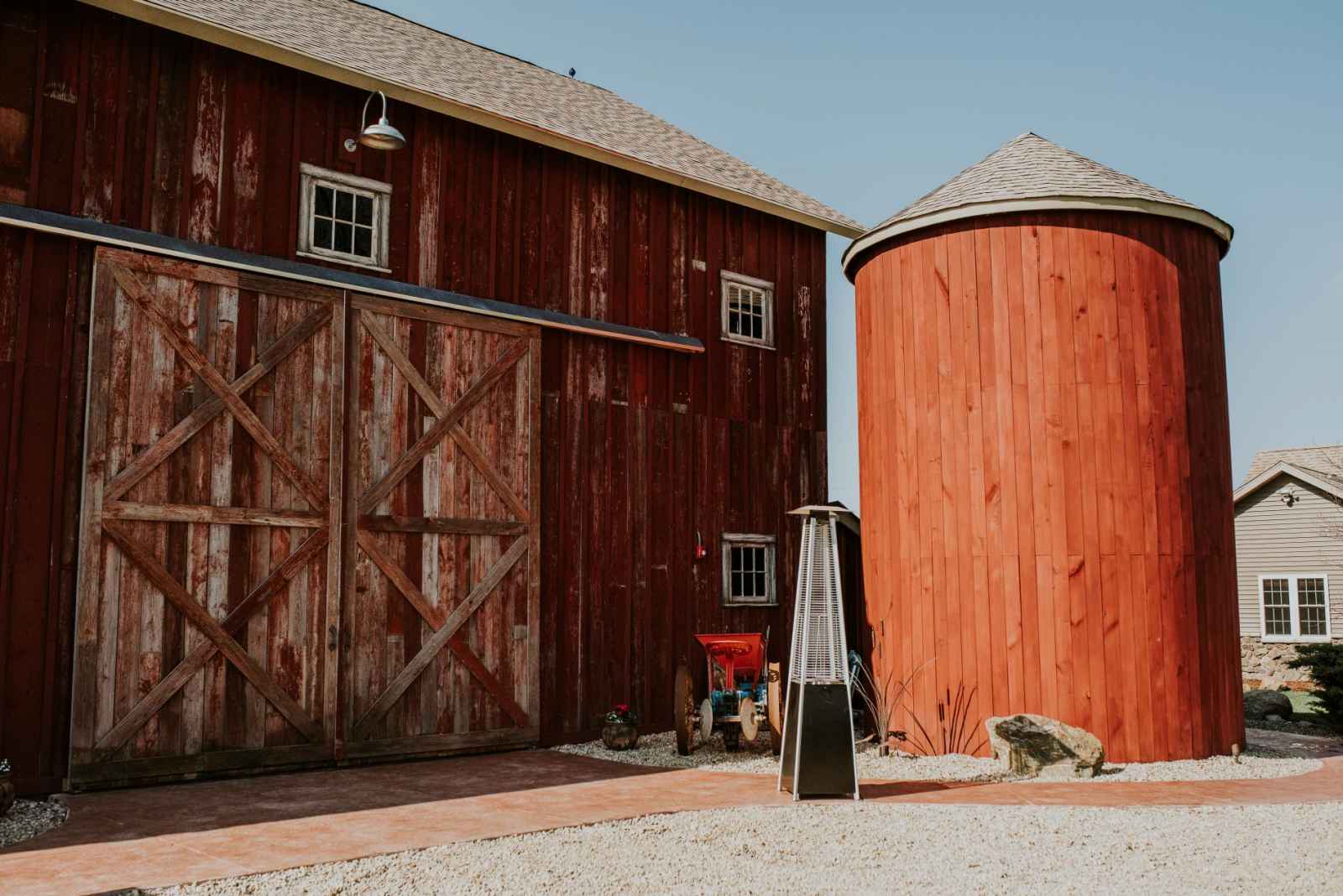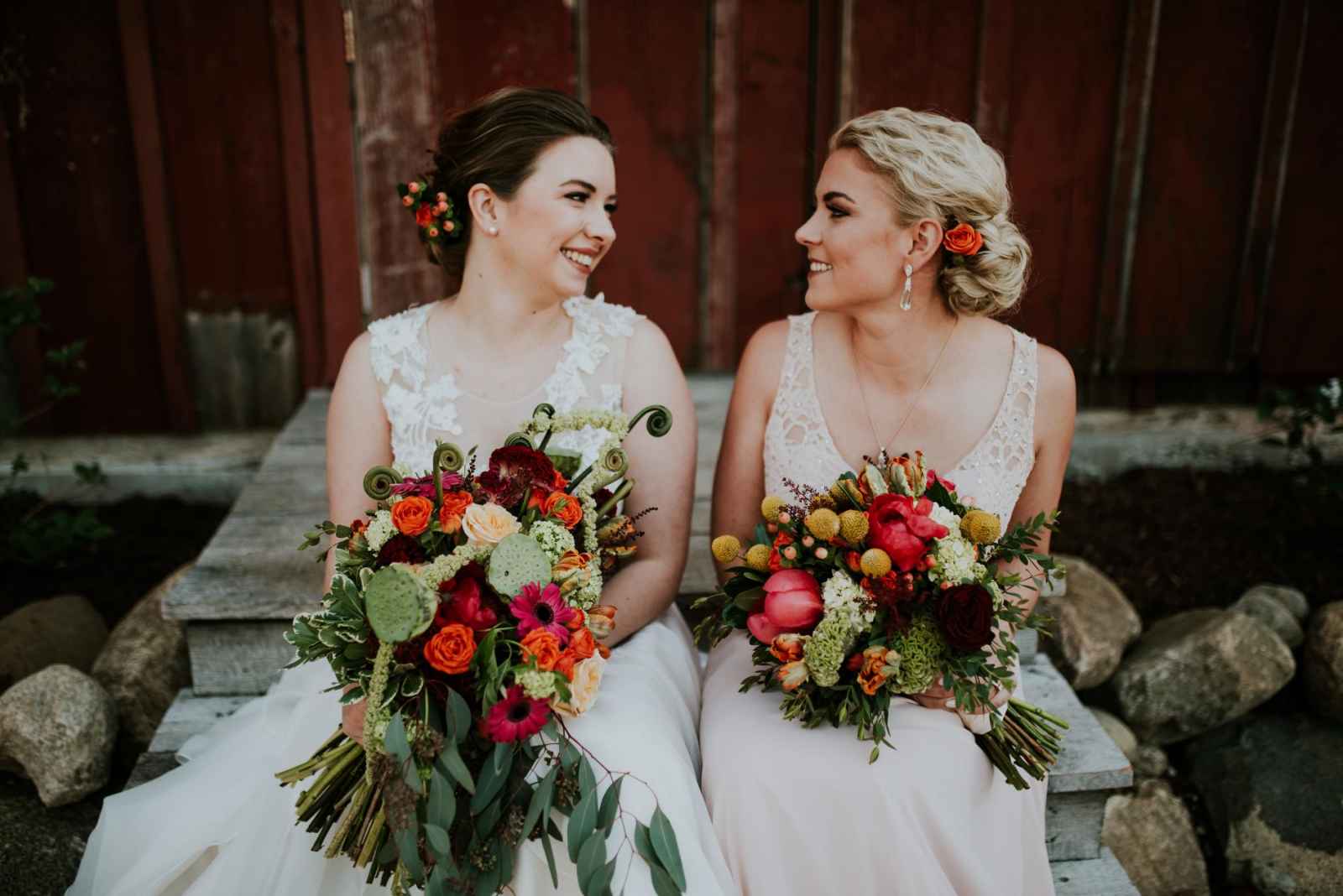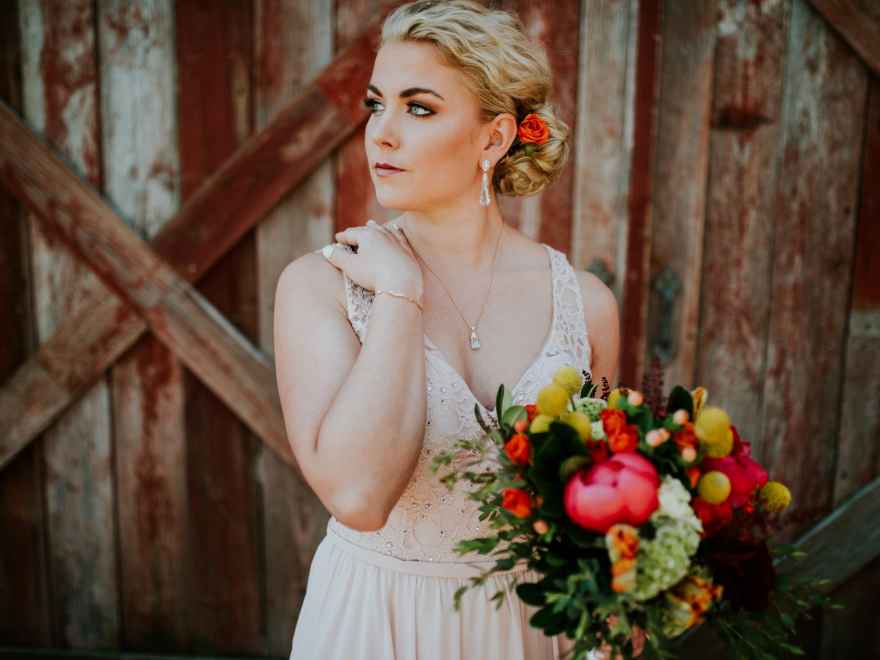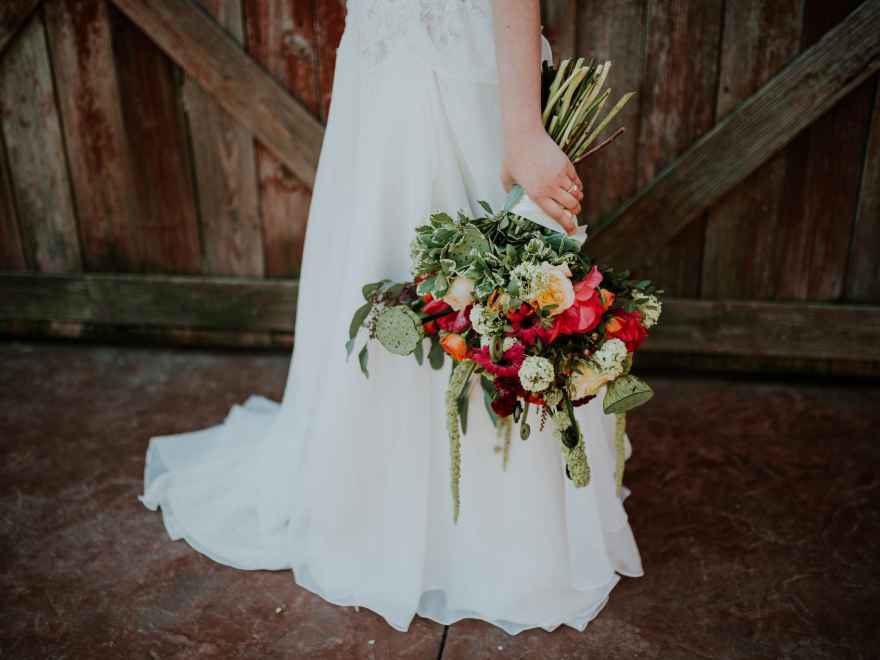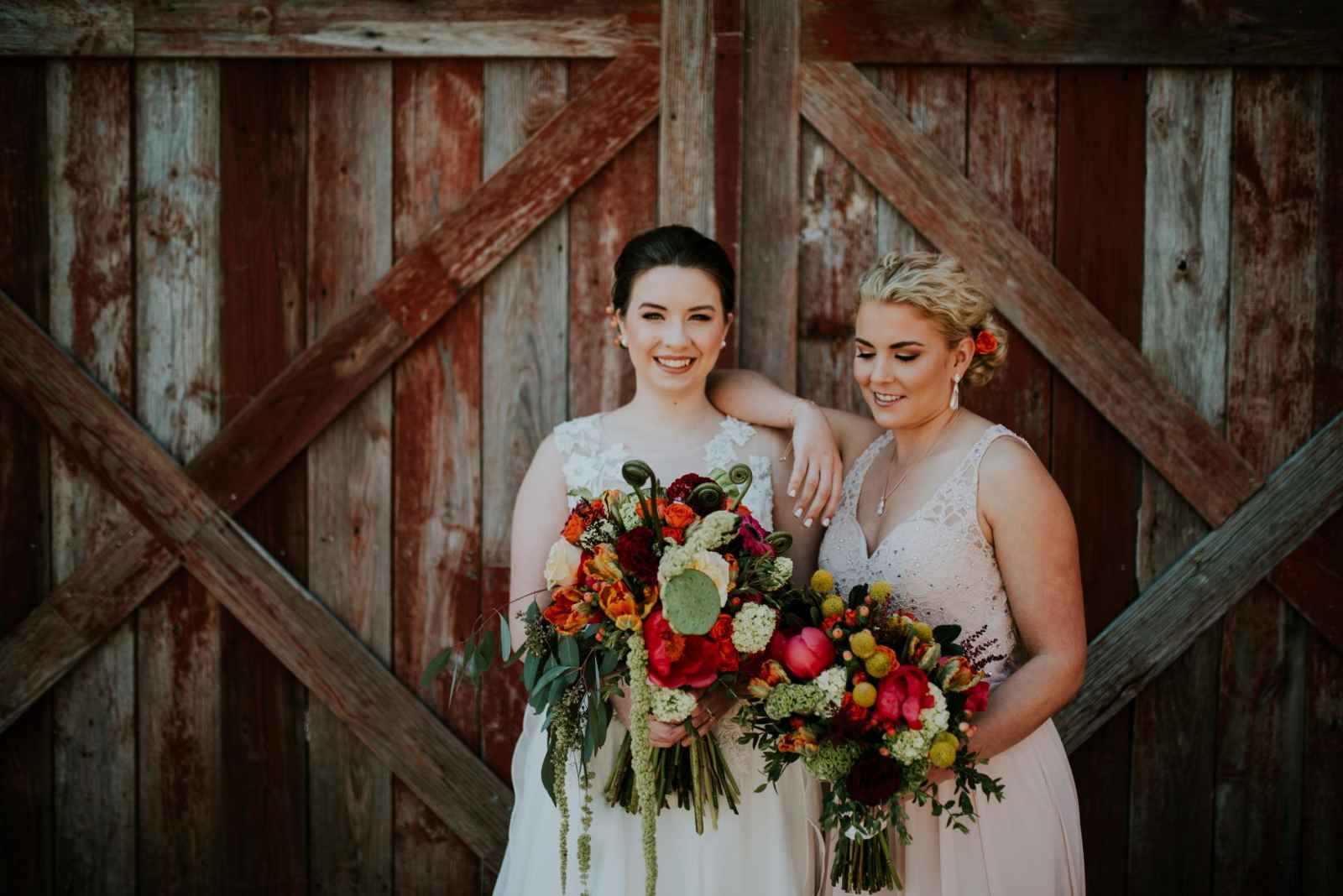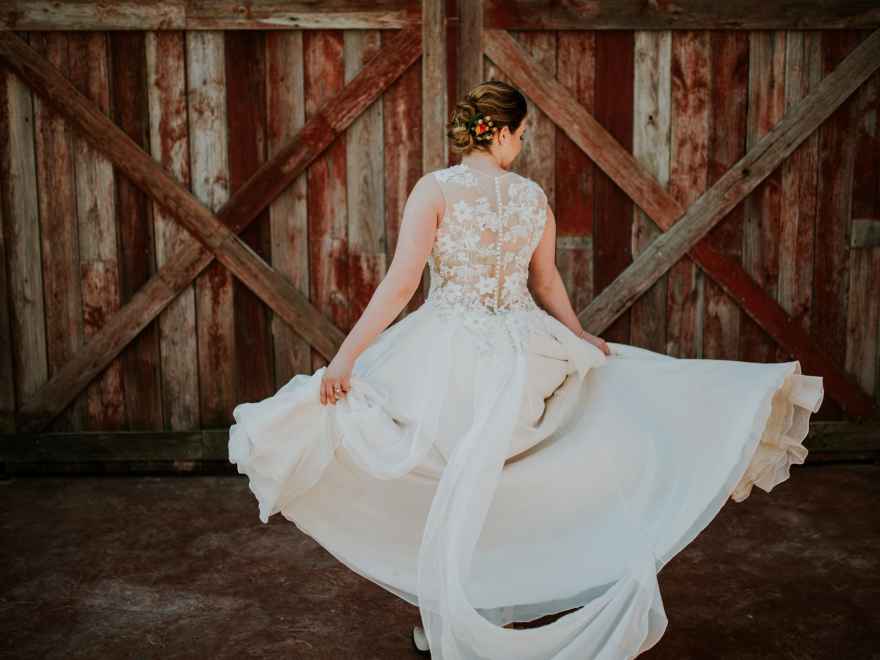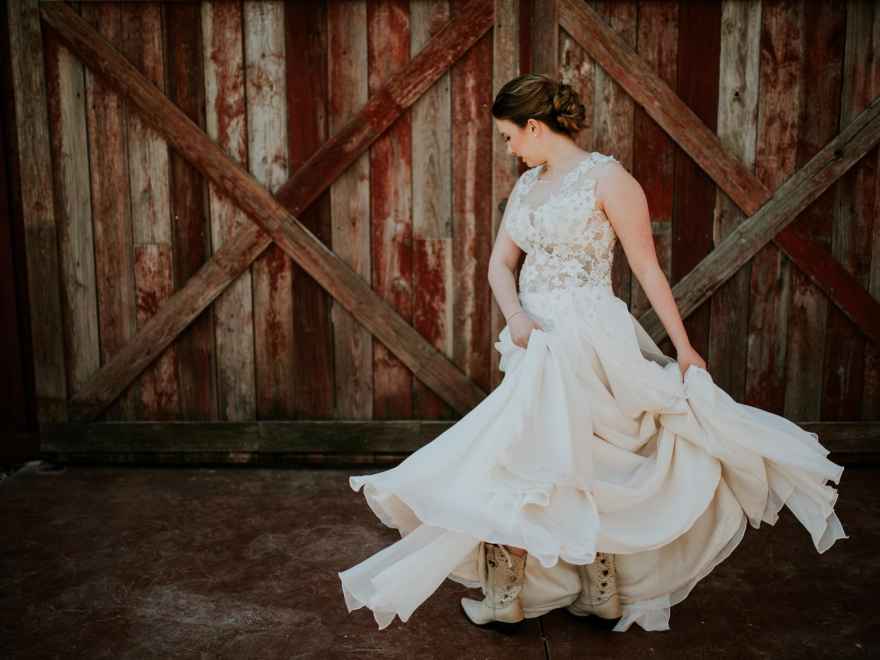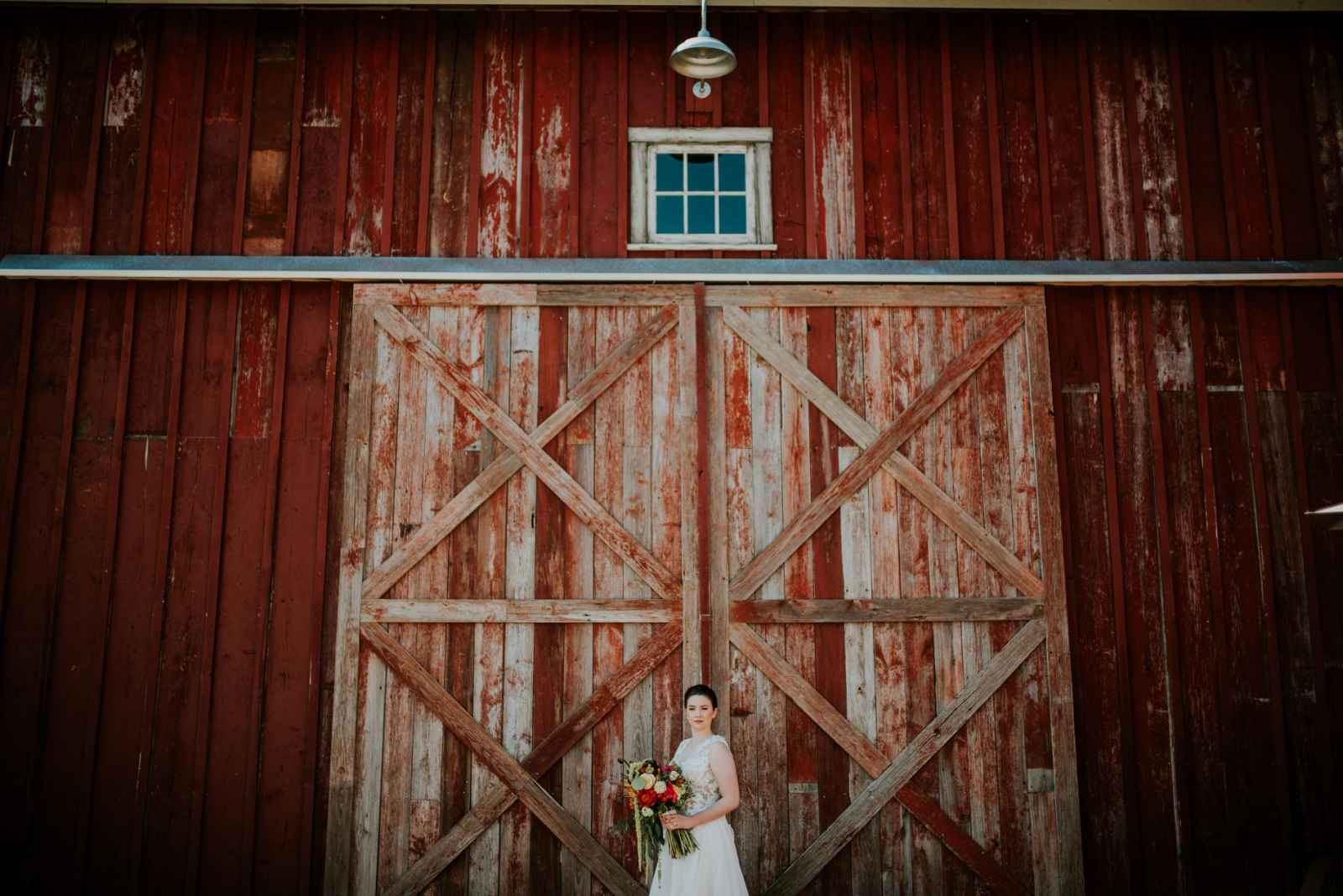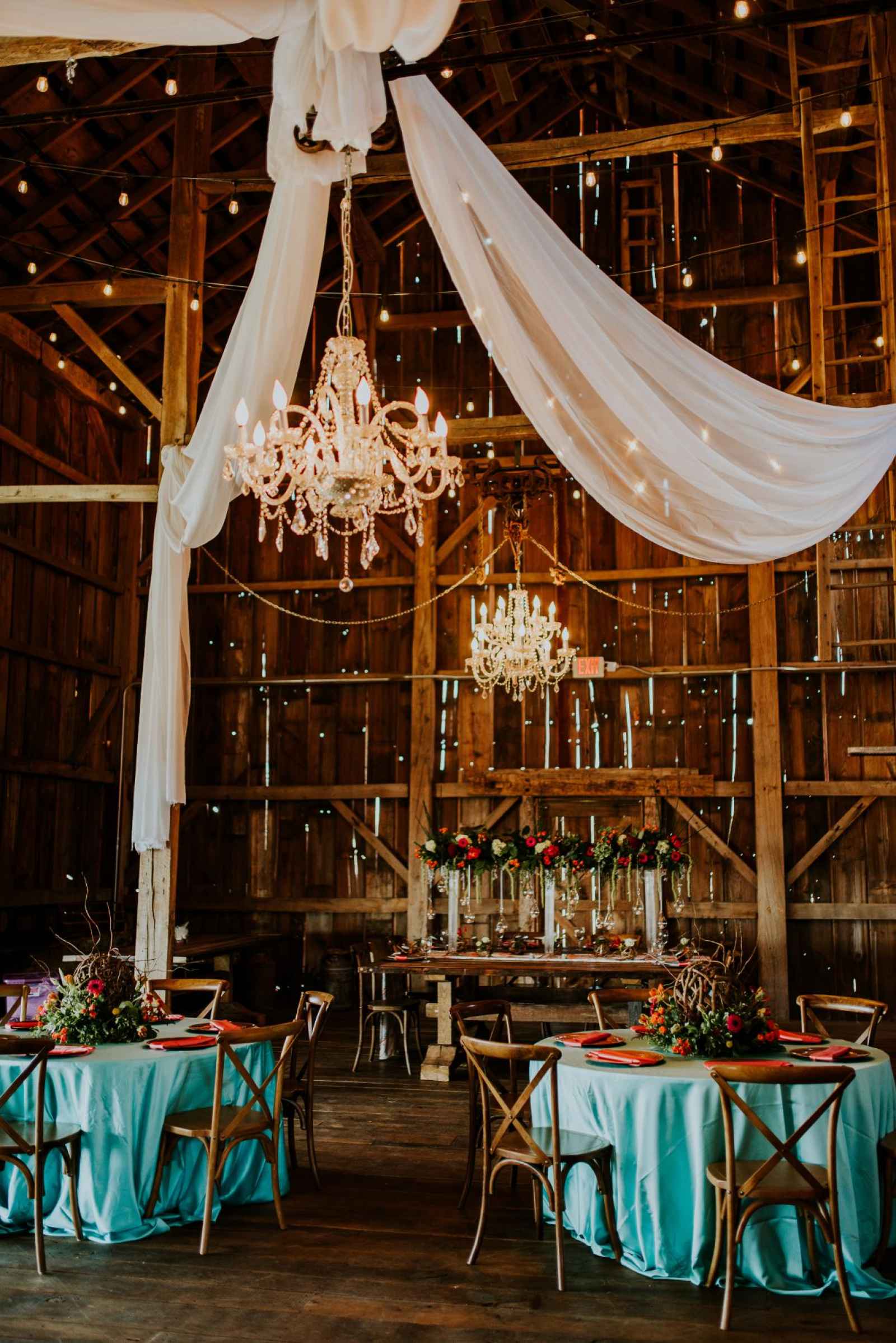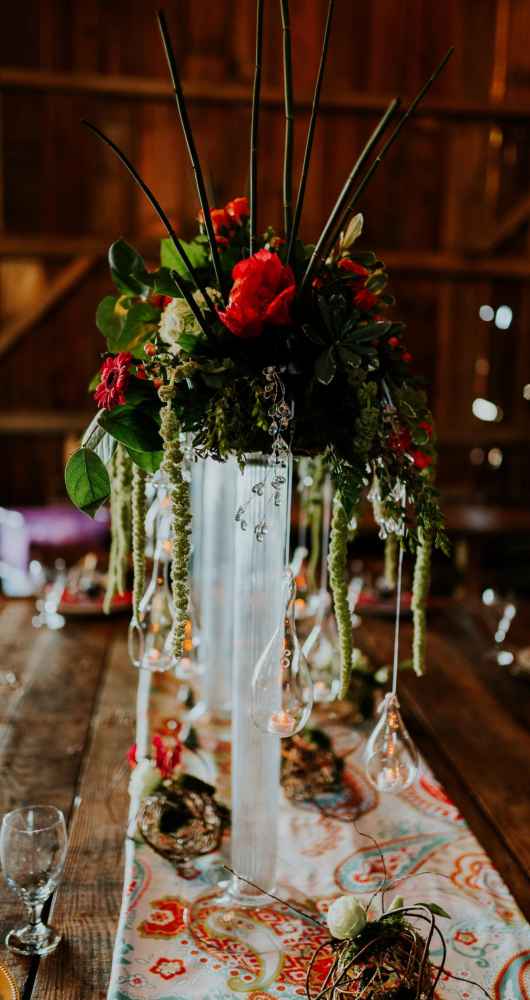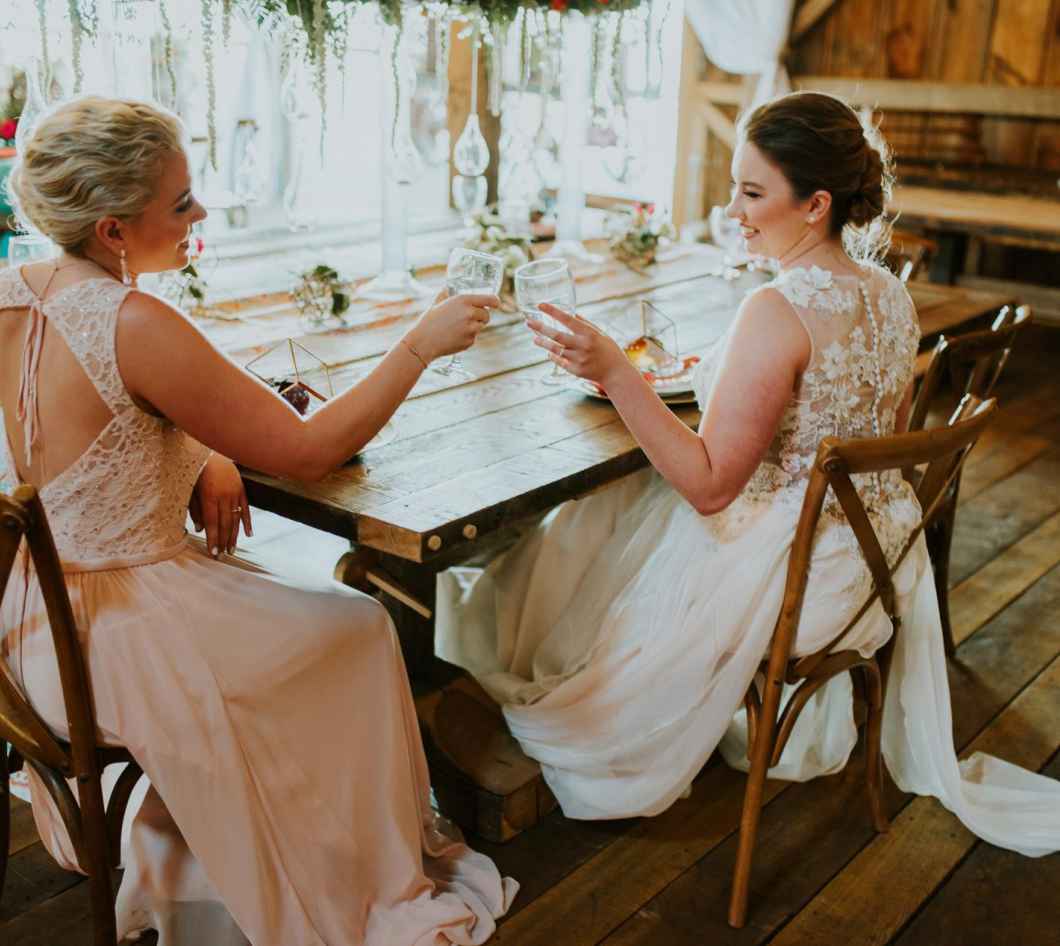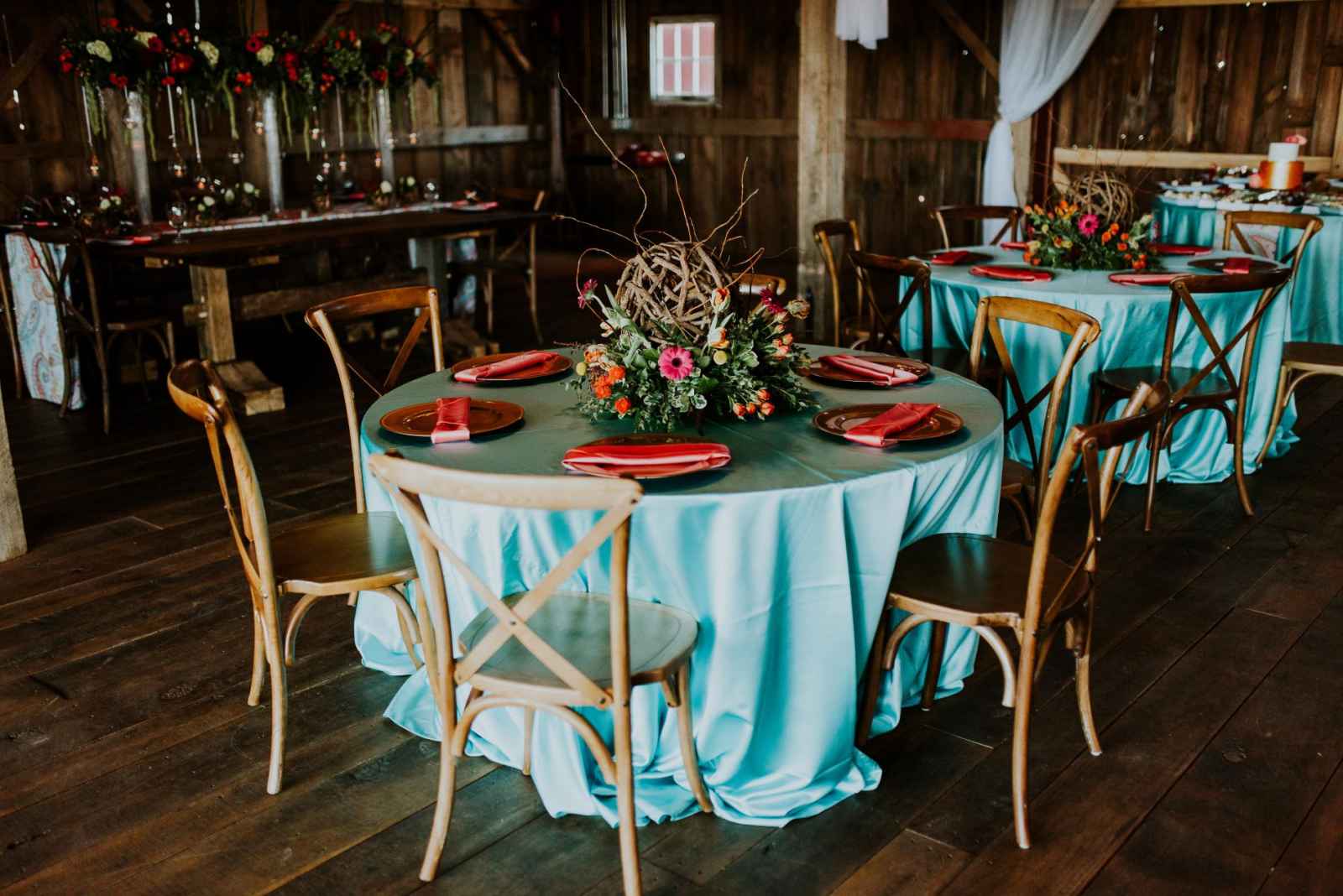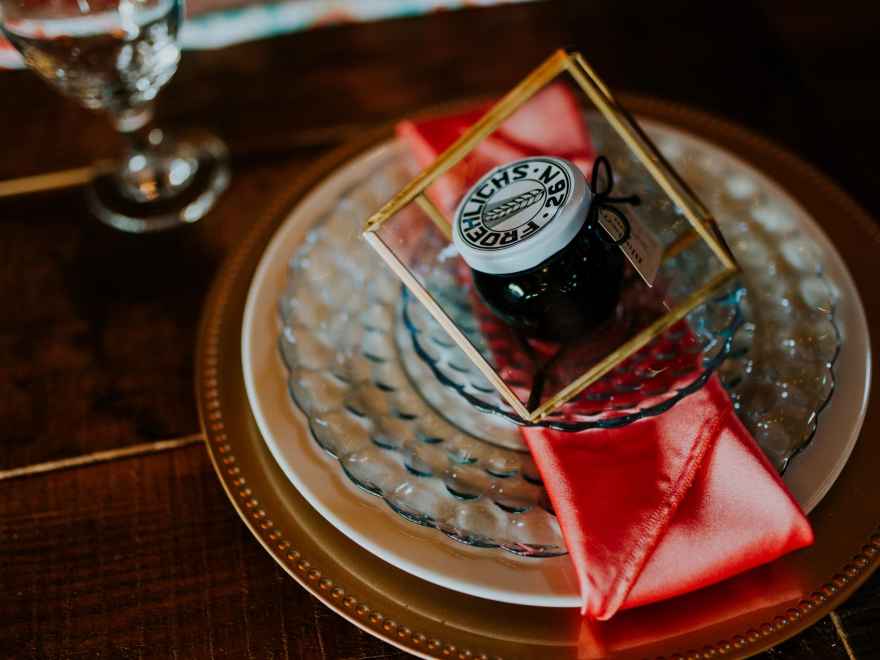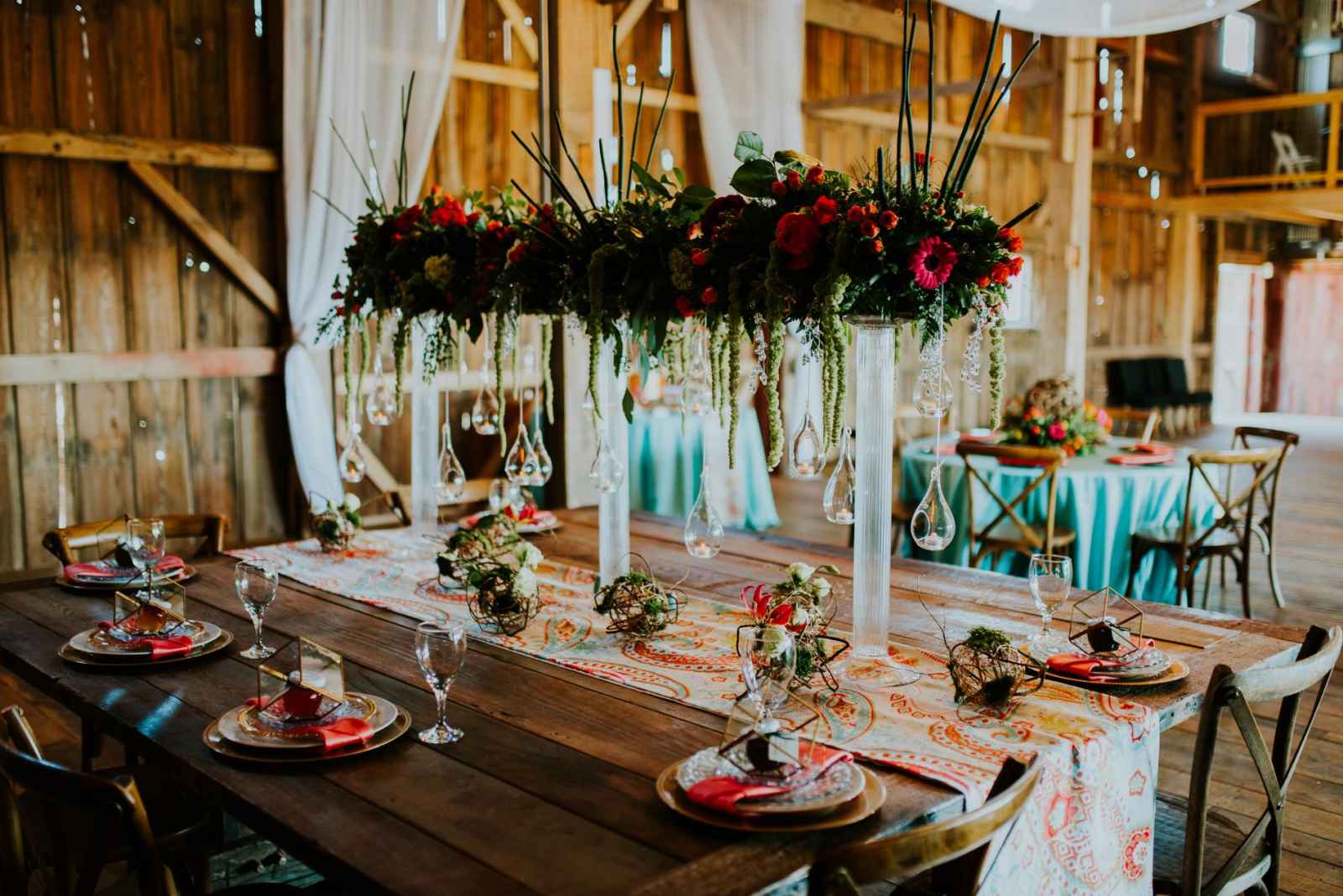 Vibrant color, spring and summer inspiration, a full range of impressive, overflowing West View Florist florals and even a colorful paisley pattern that caught Michelle's eye came together and were beautifully juxtaposed against the barn's impressive, rustic beams, soaring ceilings, spiral staircase, expansive 2,210 square foot interior and 2,000 square foot Grand Patio. Whether it's a vintage-inspired outdoor ceremony vignette, cozy table setting or fitting candlelight display you find yourself in, you can't help but feel "blissful" is such a unique and airy space. Sharon explains, "We include all our vintage decor and all our round tables and white chairs. The Grand Patio is great for pre-cocktails and for tables, too."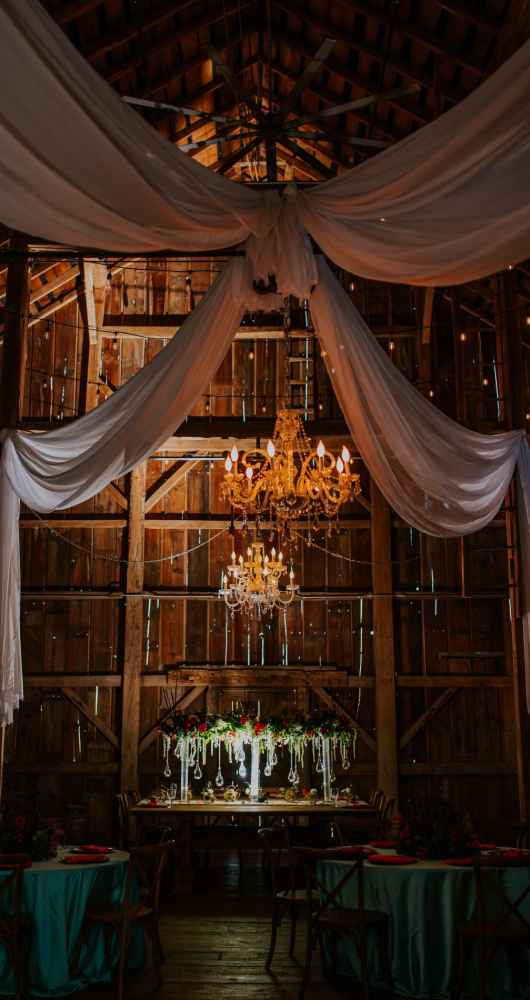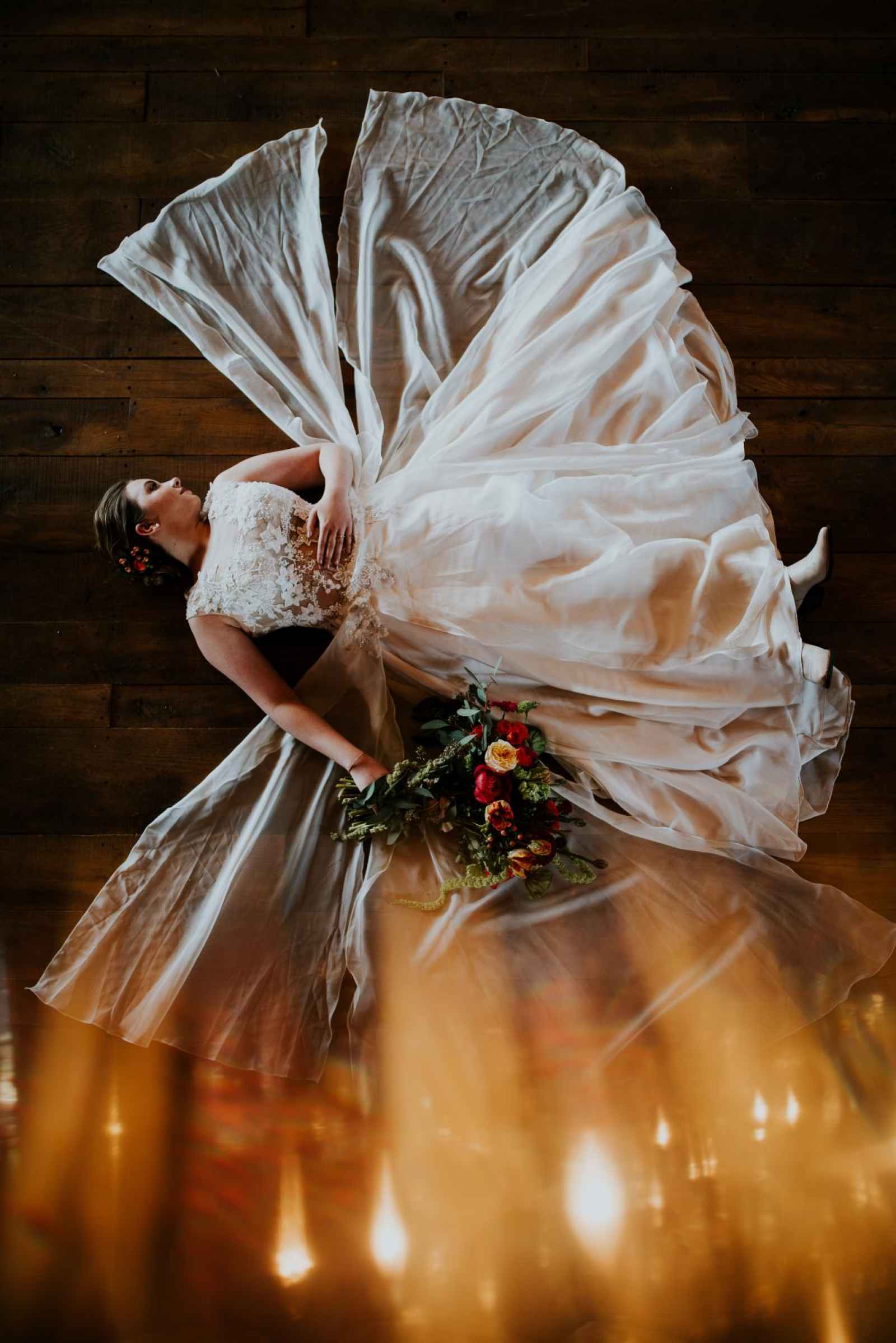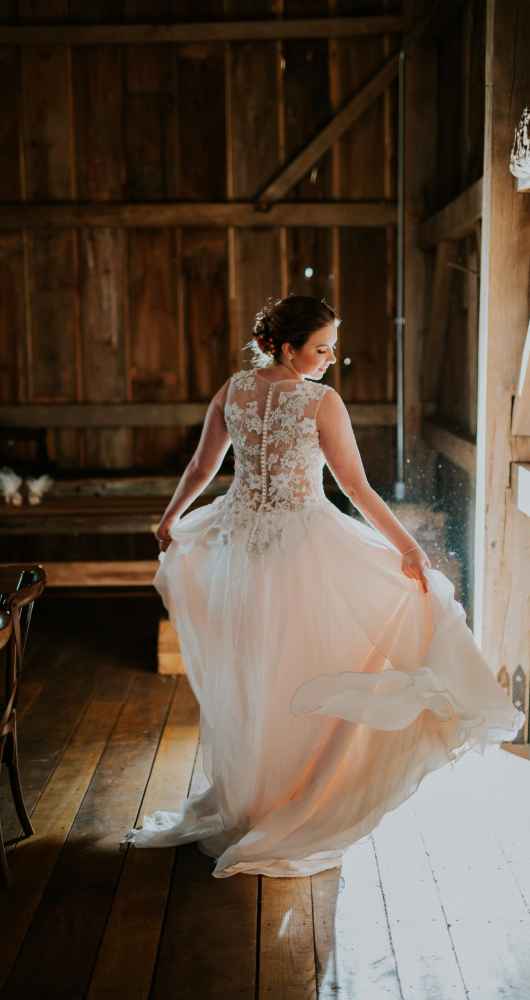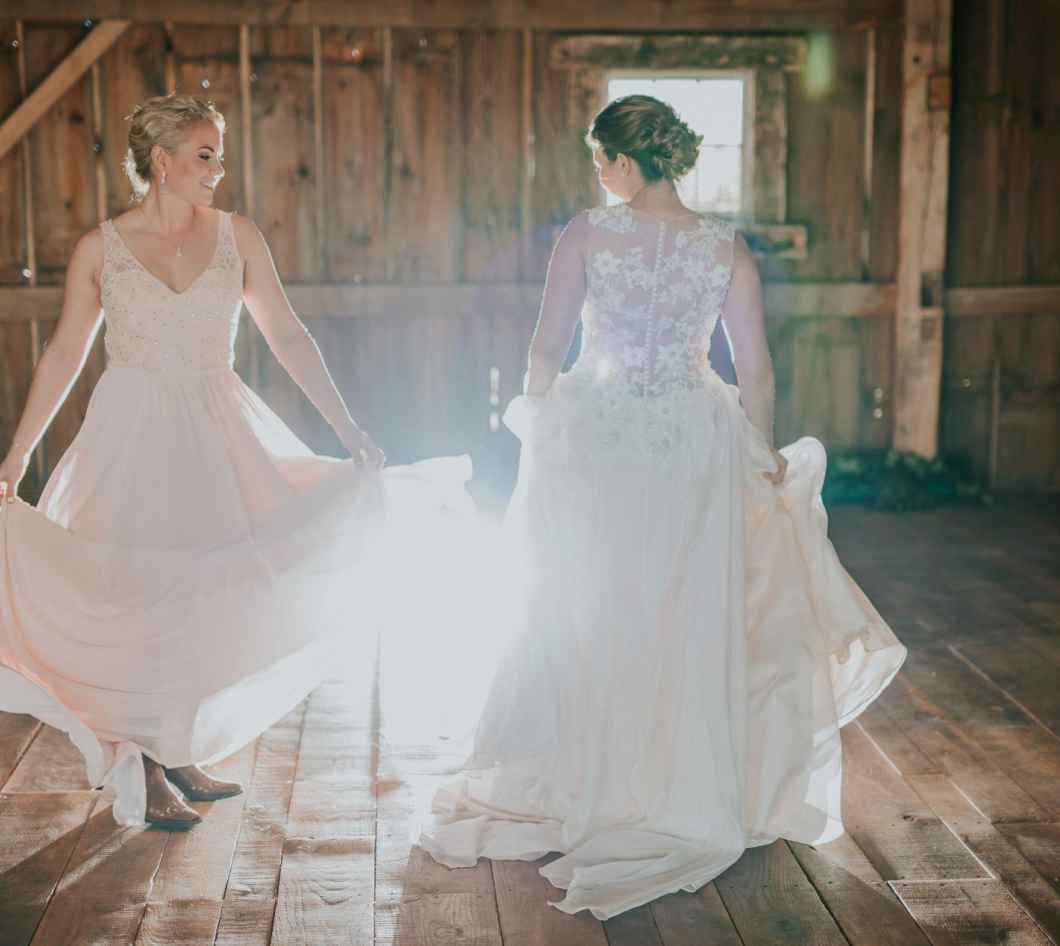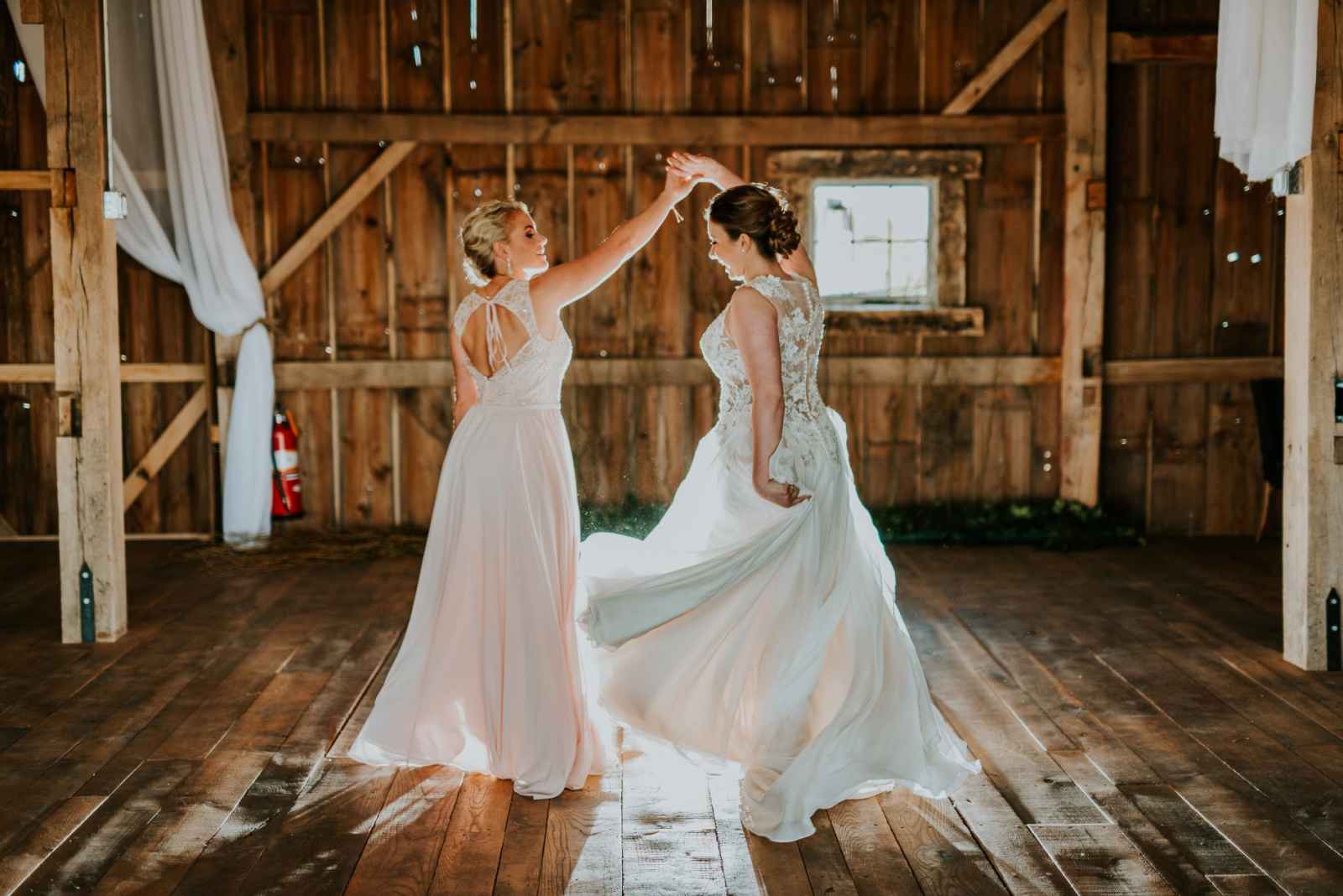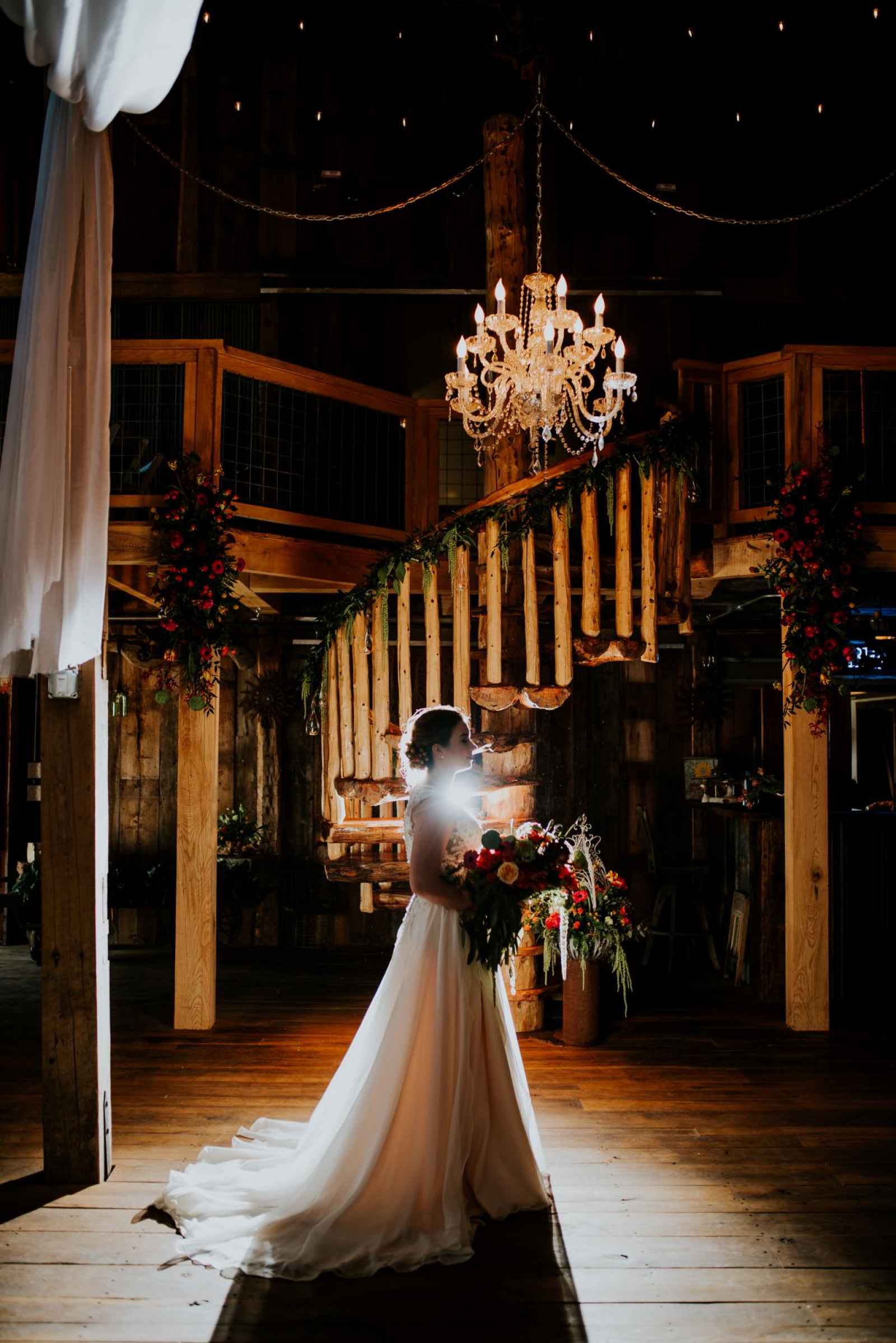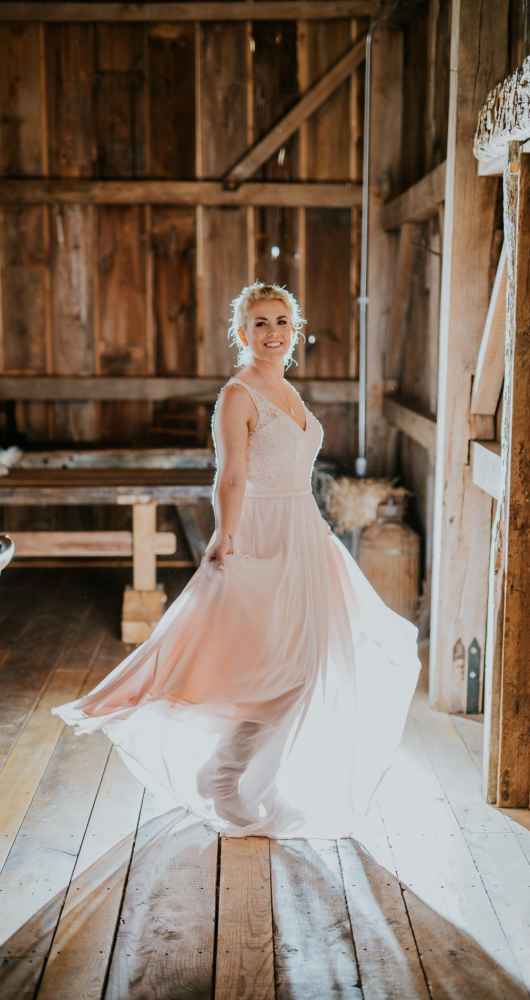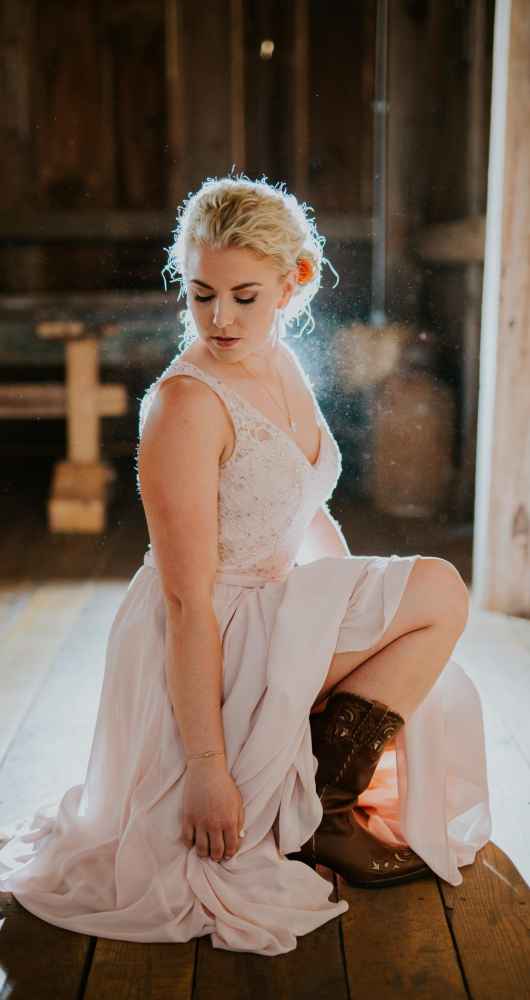 When it came to the details, Blissful Barn's own decor was also infused into the shoot. The various pieces were expertly incorporated into the bright and colorful palette, ushering in the bright warm weather feels Midwesterners crave this time of year.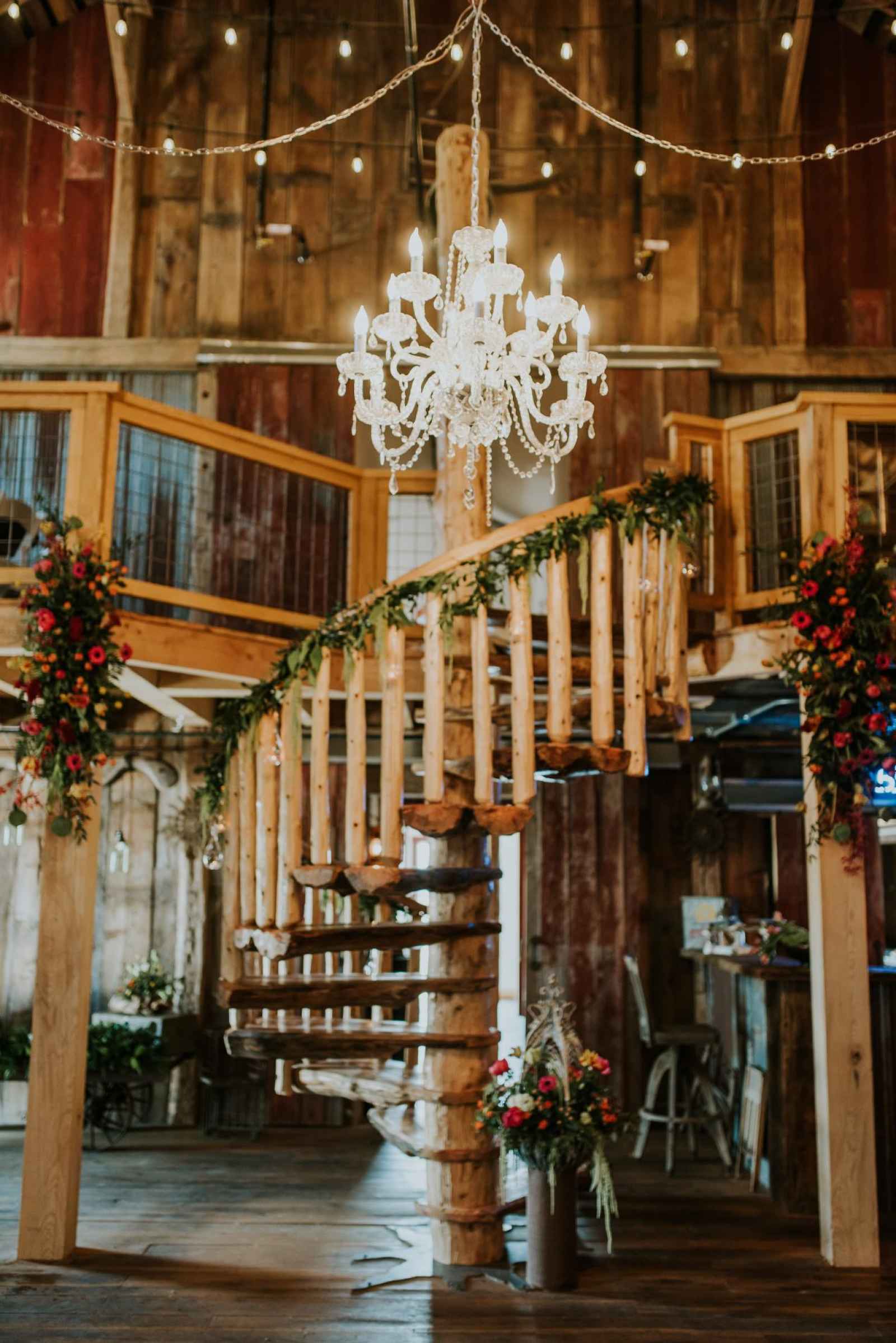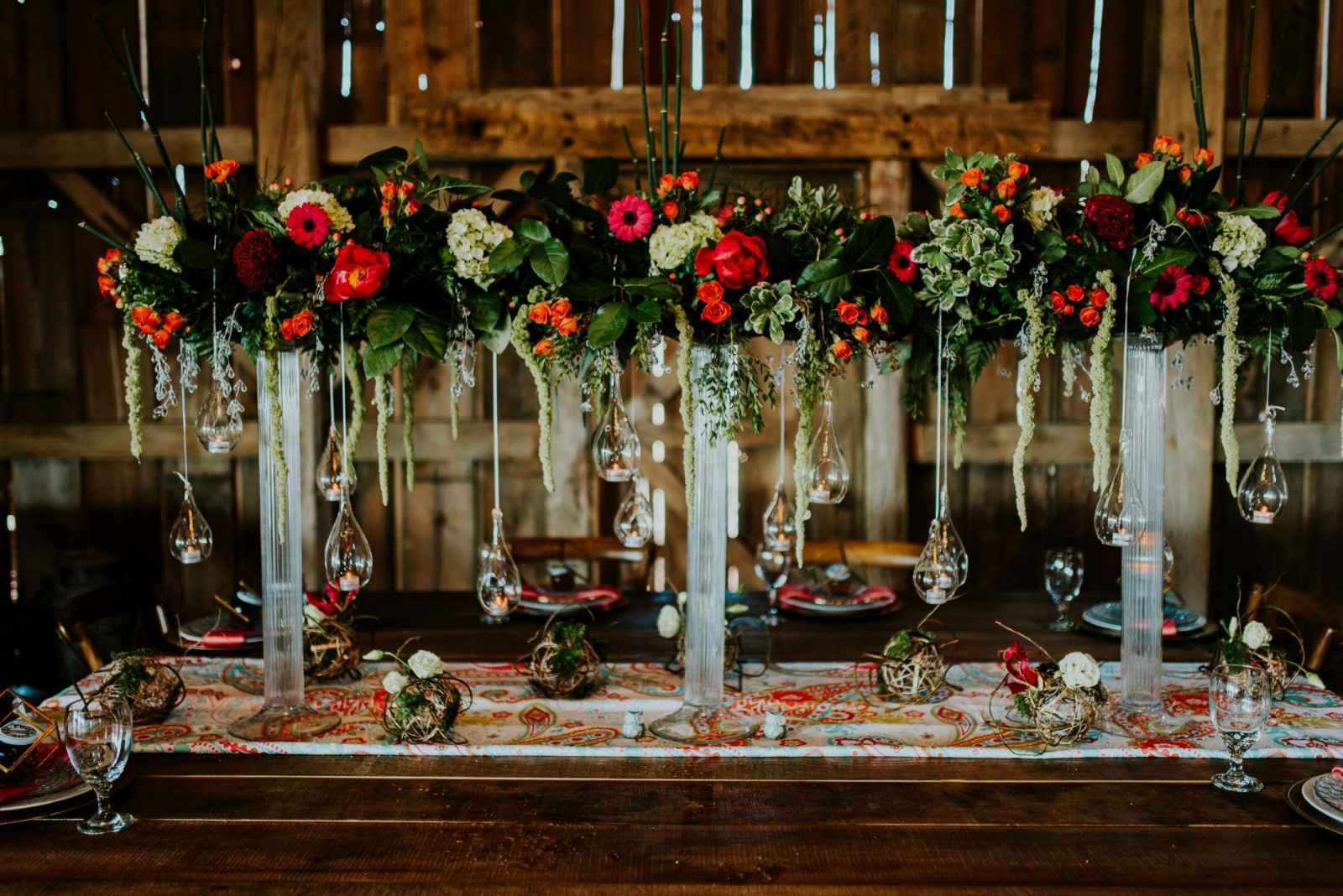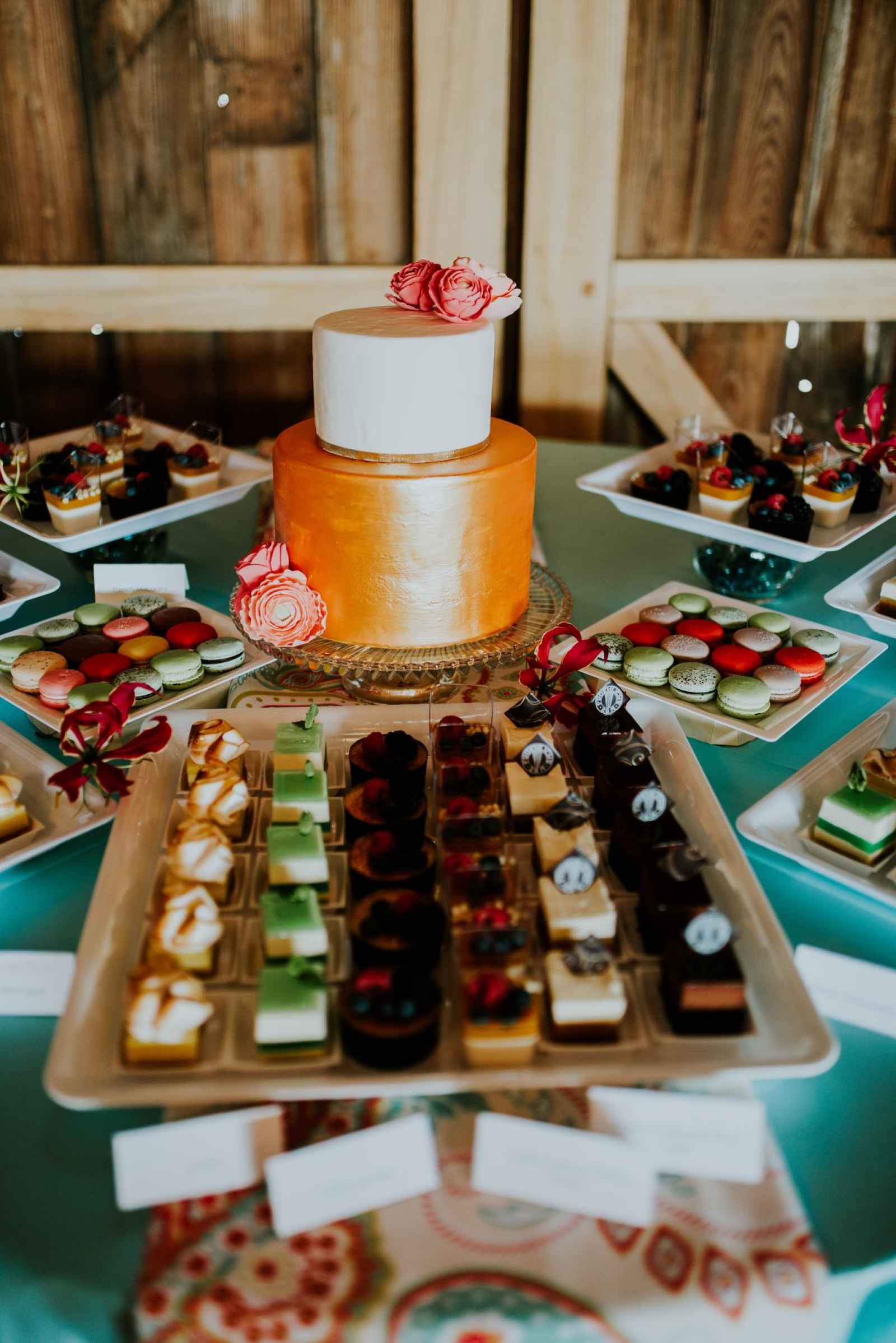 The delicious and delicate Froehlich's desserts brought even more stunning color to the gorgeous cake display, and the stationery aligned beautifully with the spring/summer theme.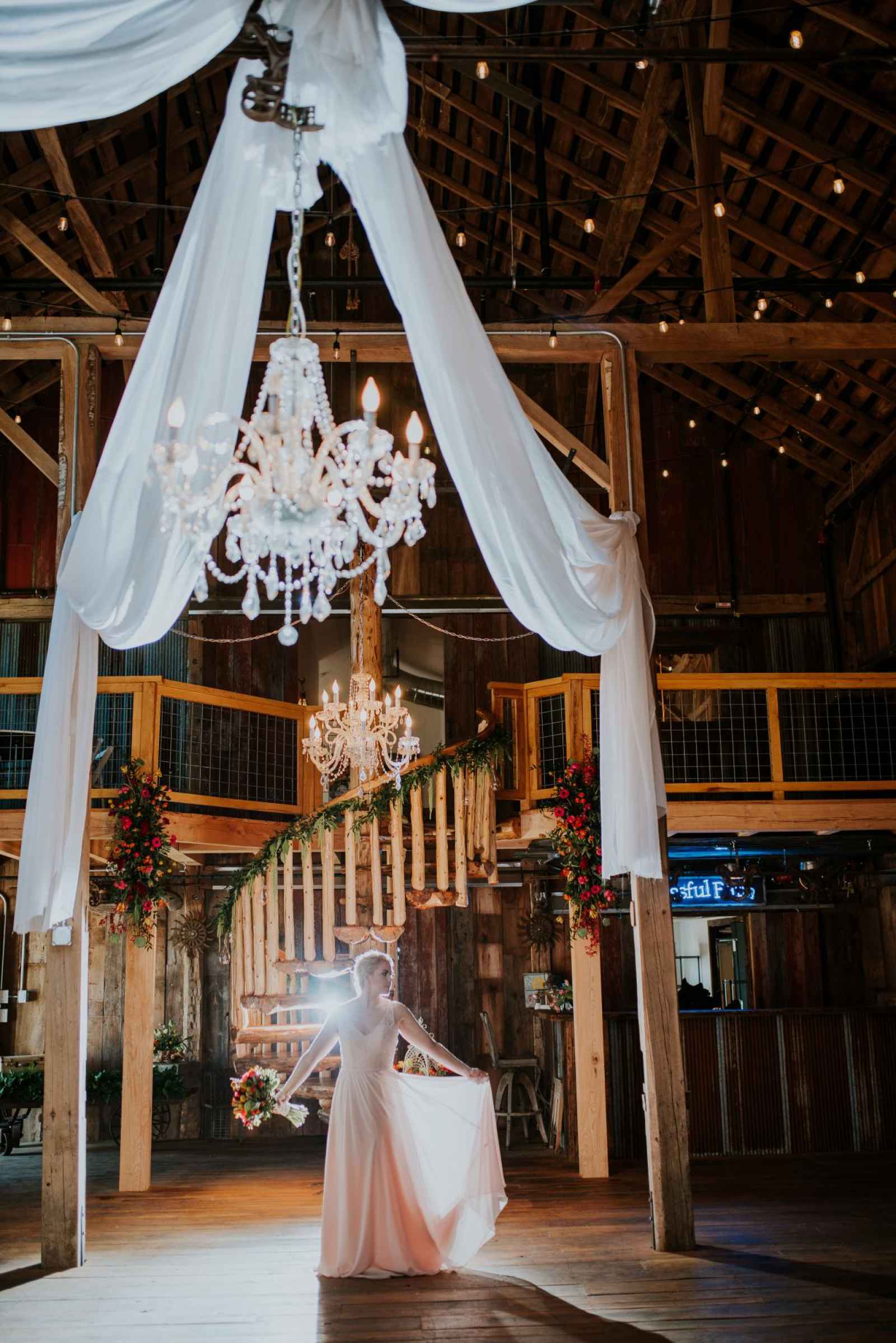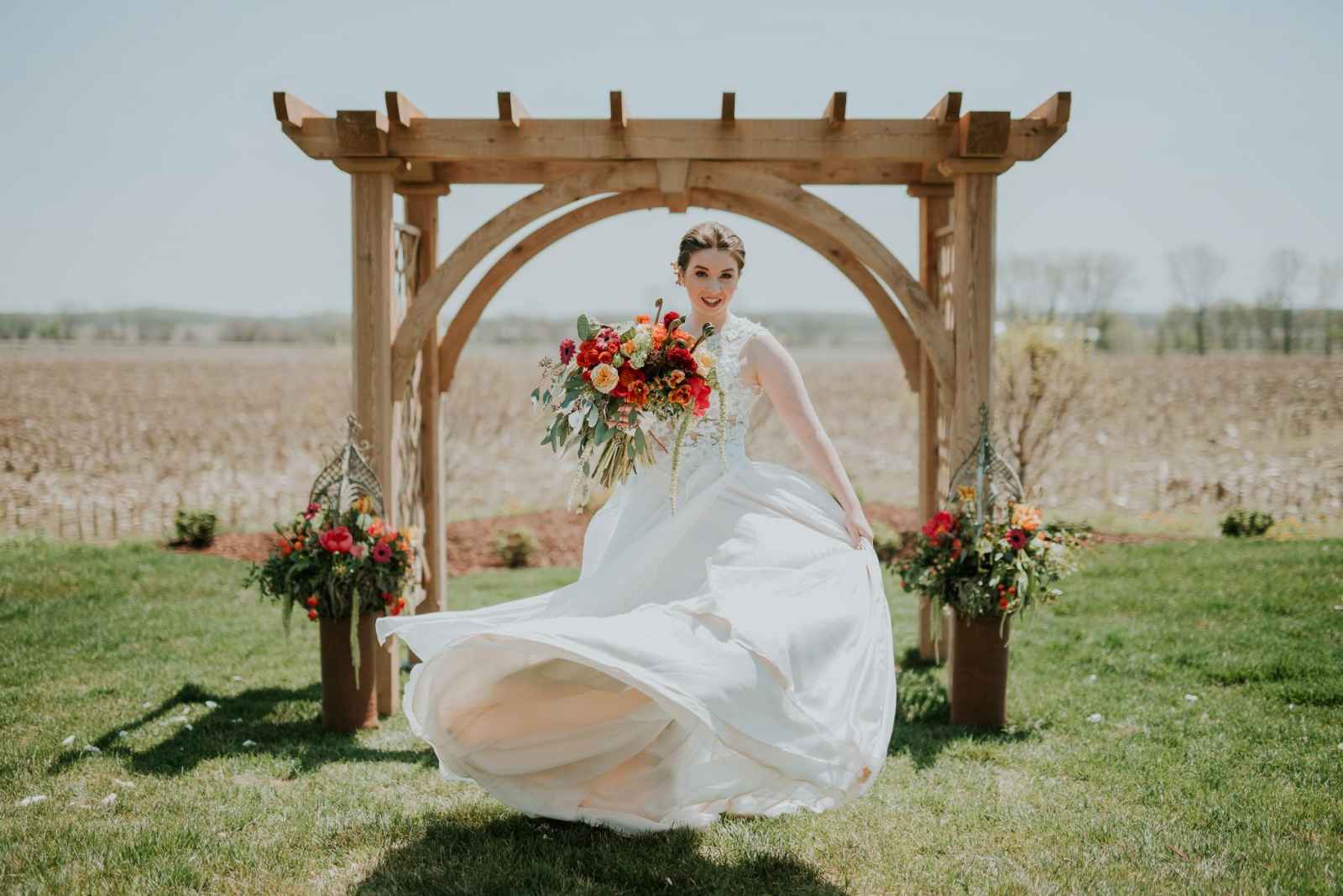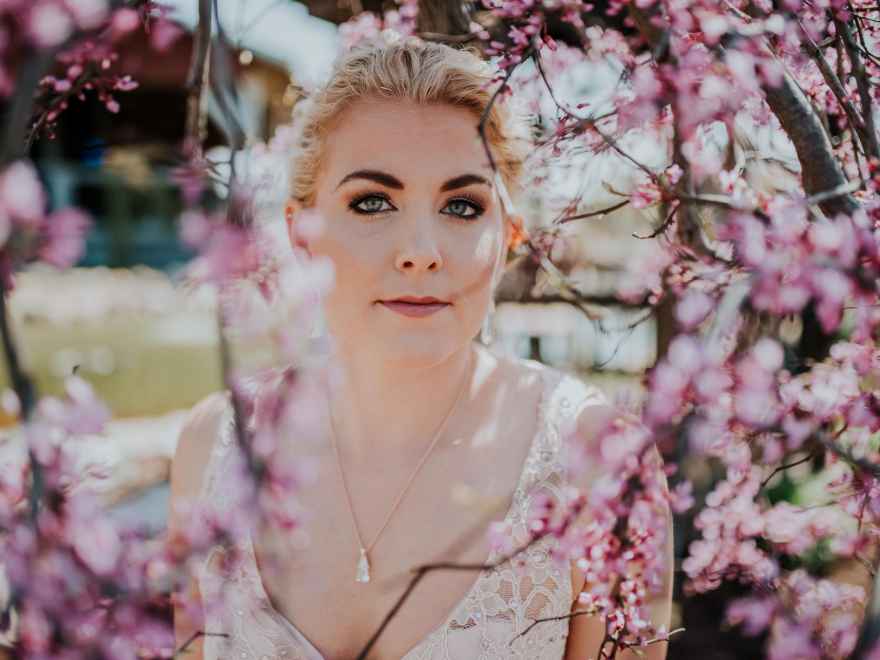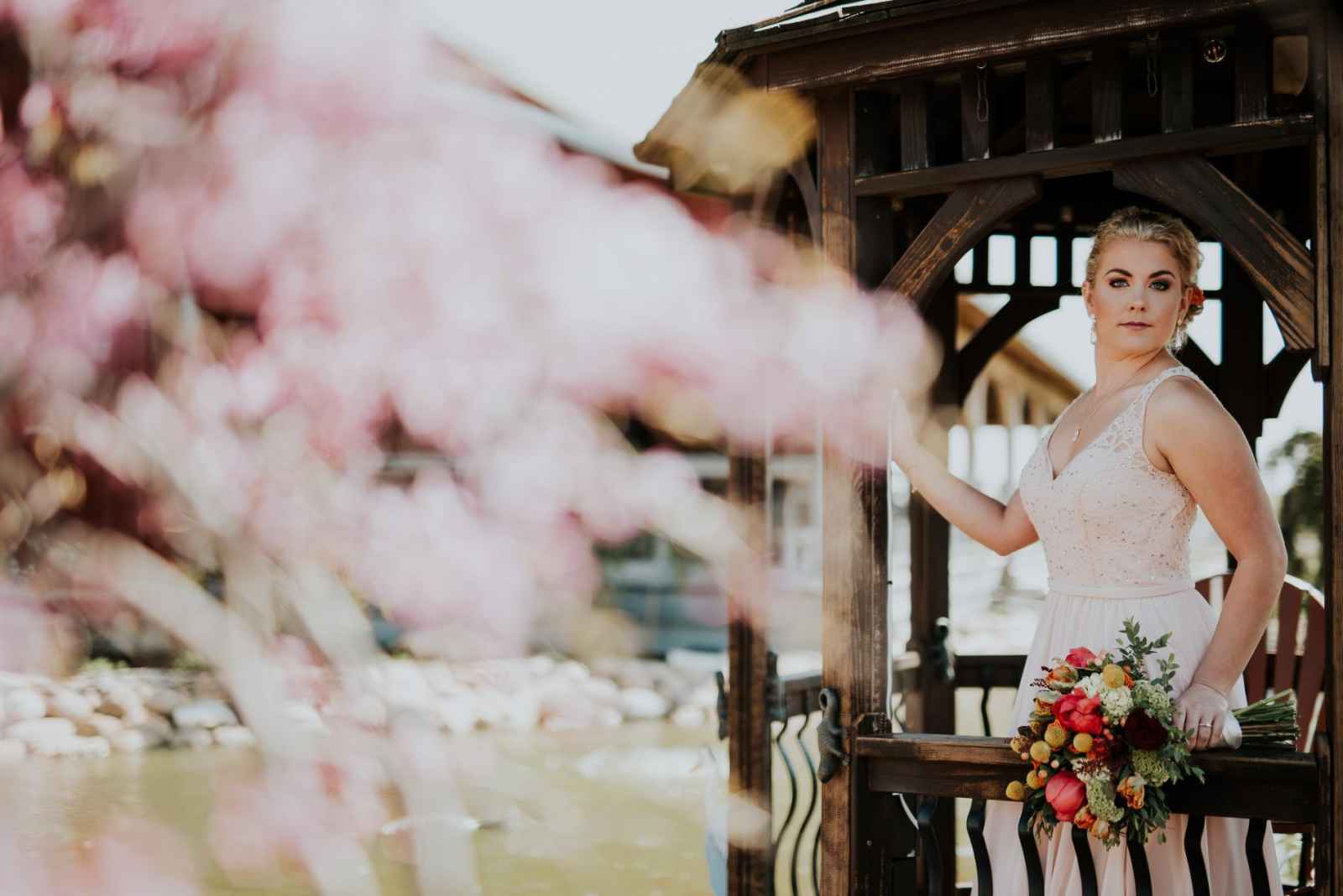 The bride and bridesmaid wore vintage-inspired gowns from Paris House of Bridal—perfect for the rustic setting. The inspiration continued down to their feet as well with sweetly embellished boots courtesy of Durango Boots. True Beauty by Dana created a soft, "spring" makeup design, and the hair was pulled into elegant updos to polish off their looks.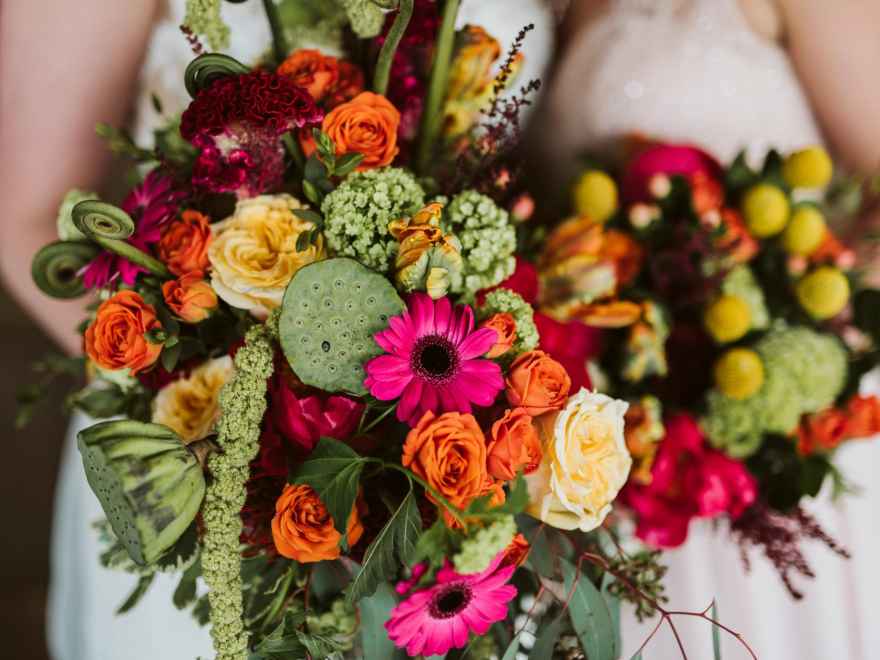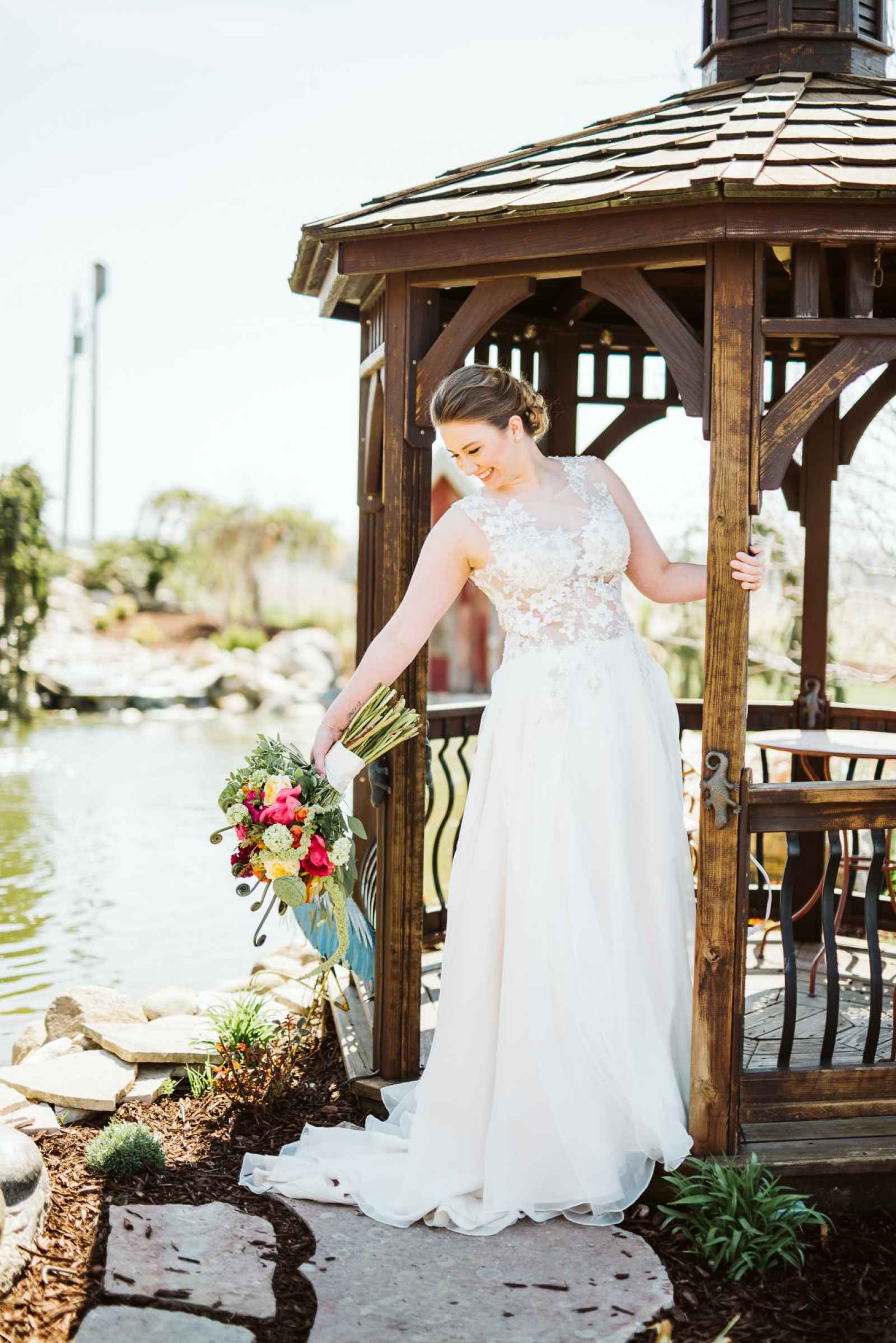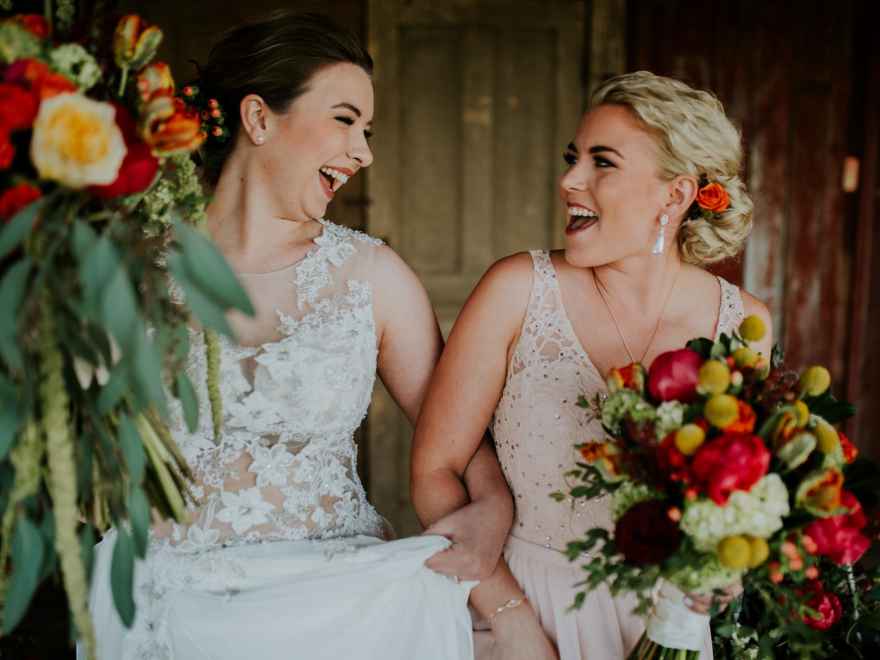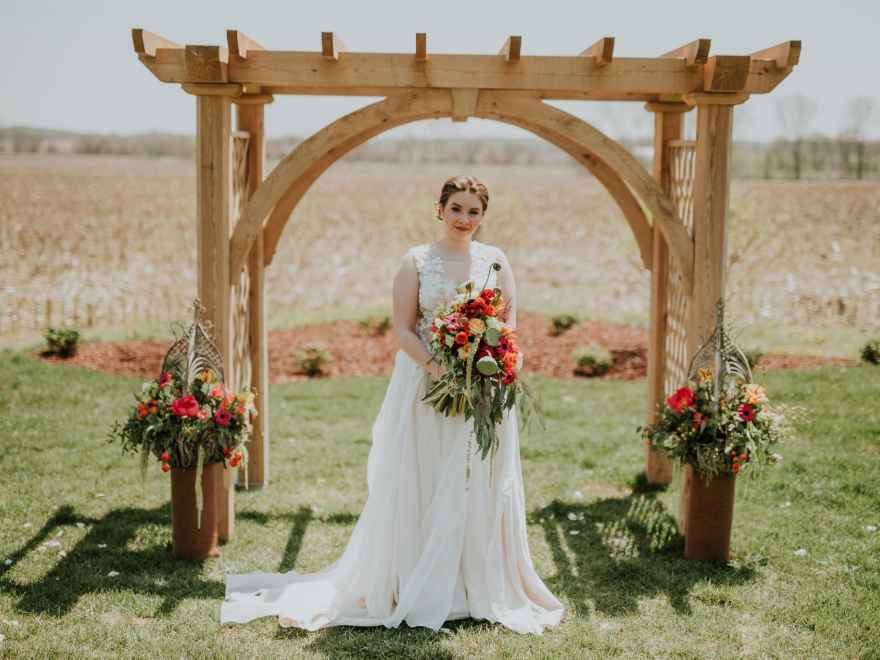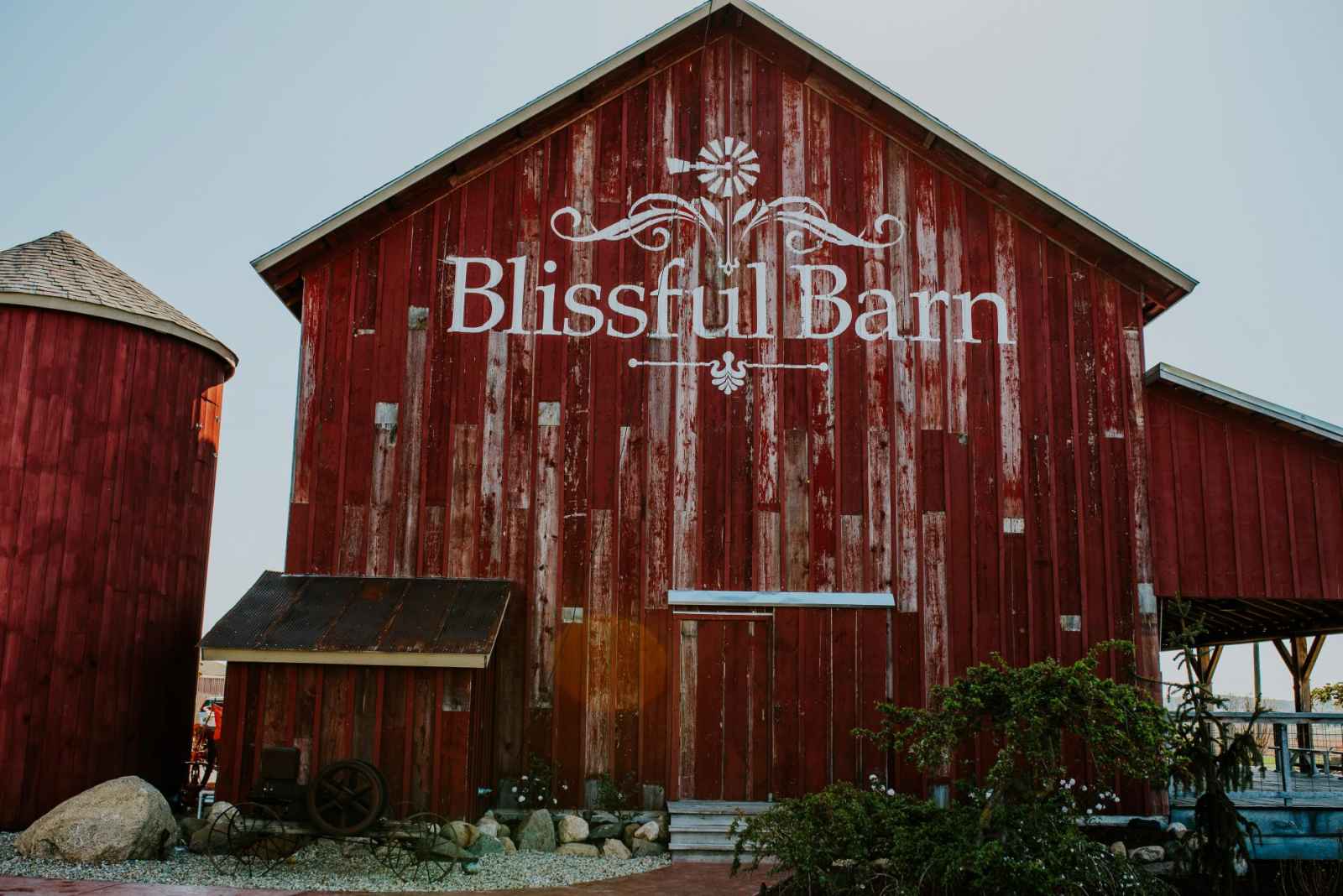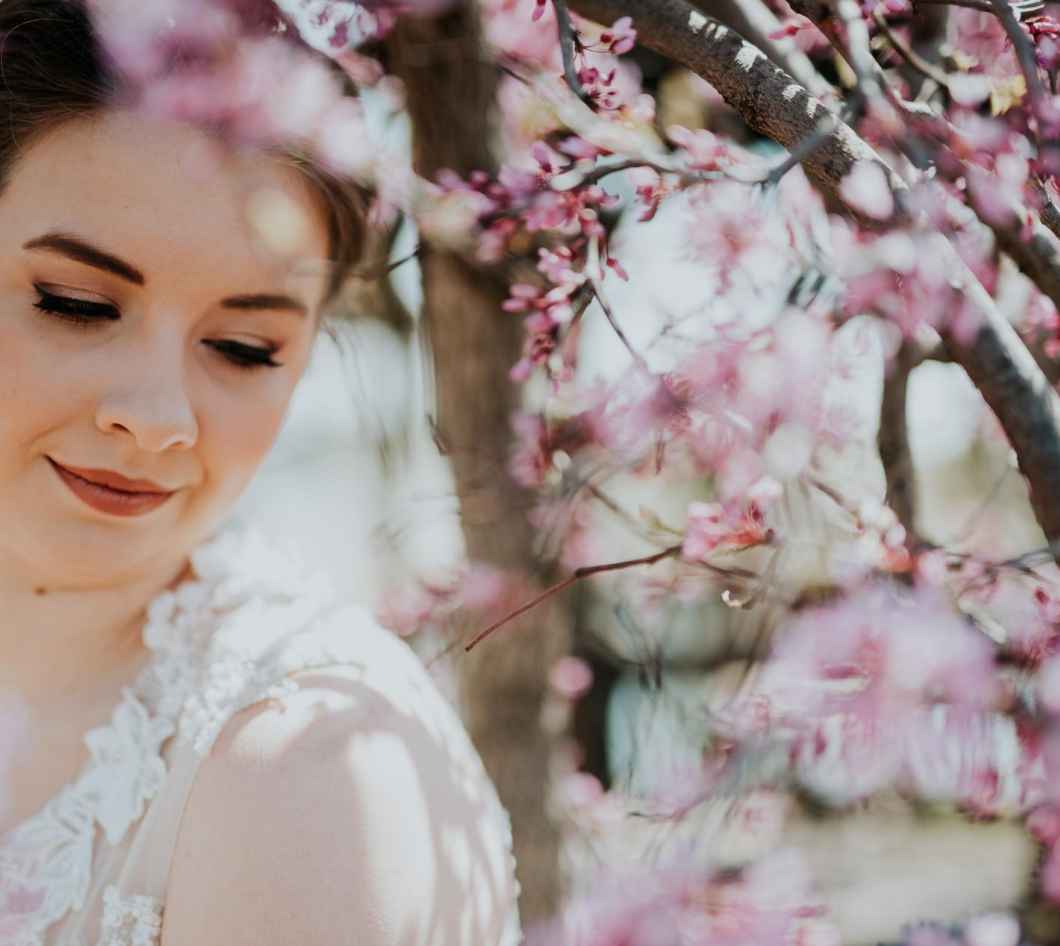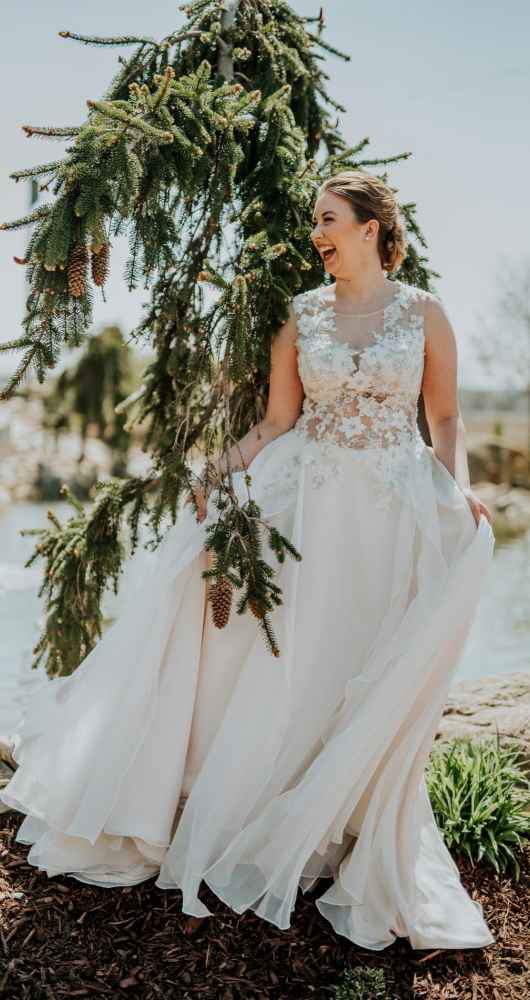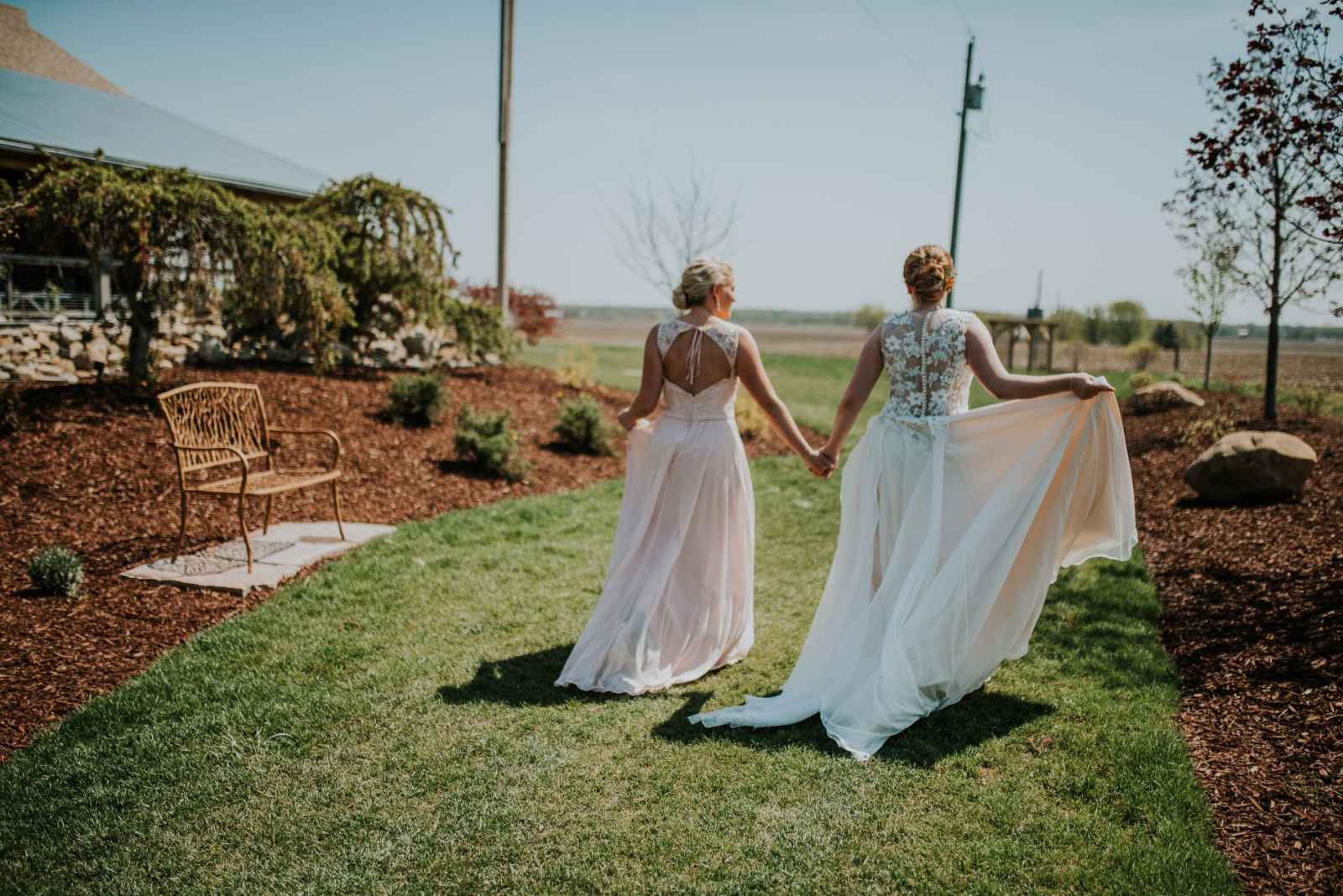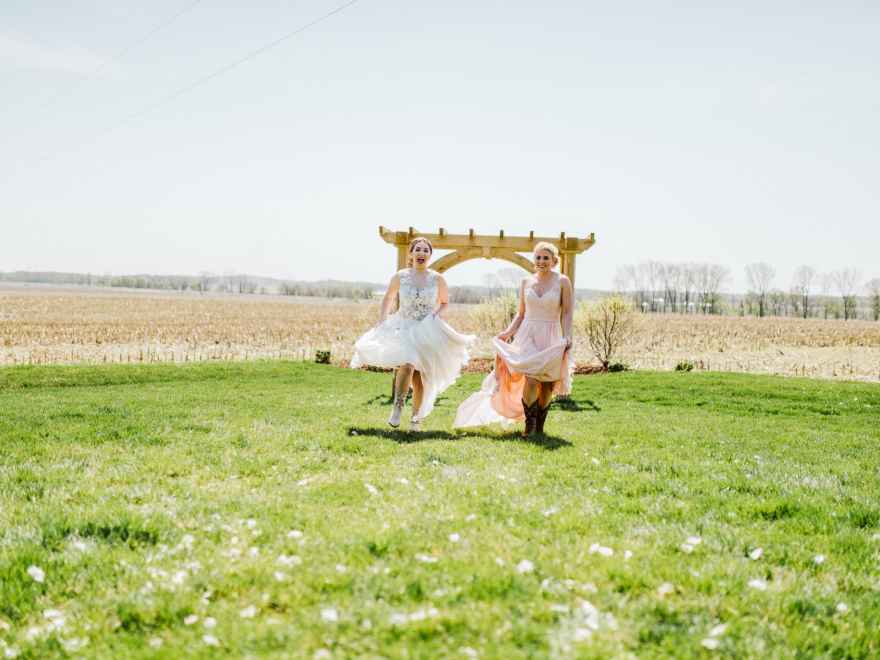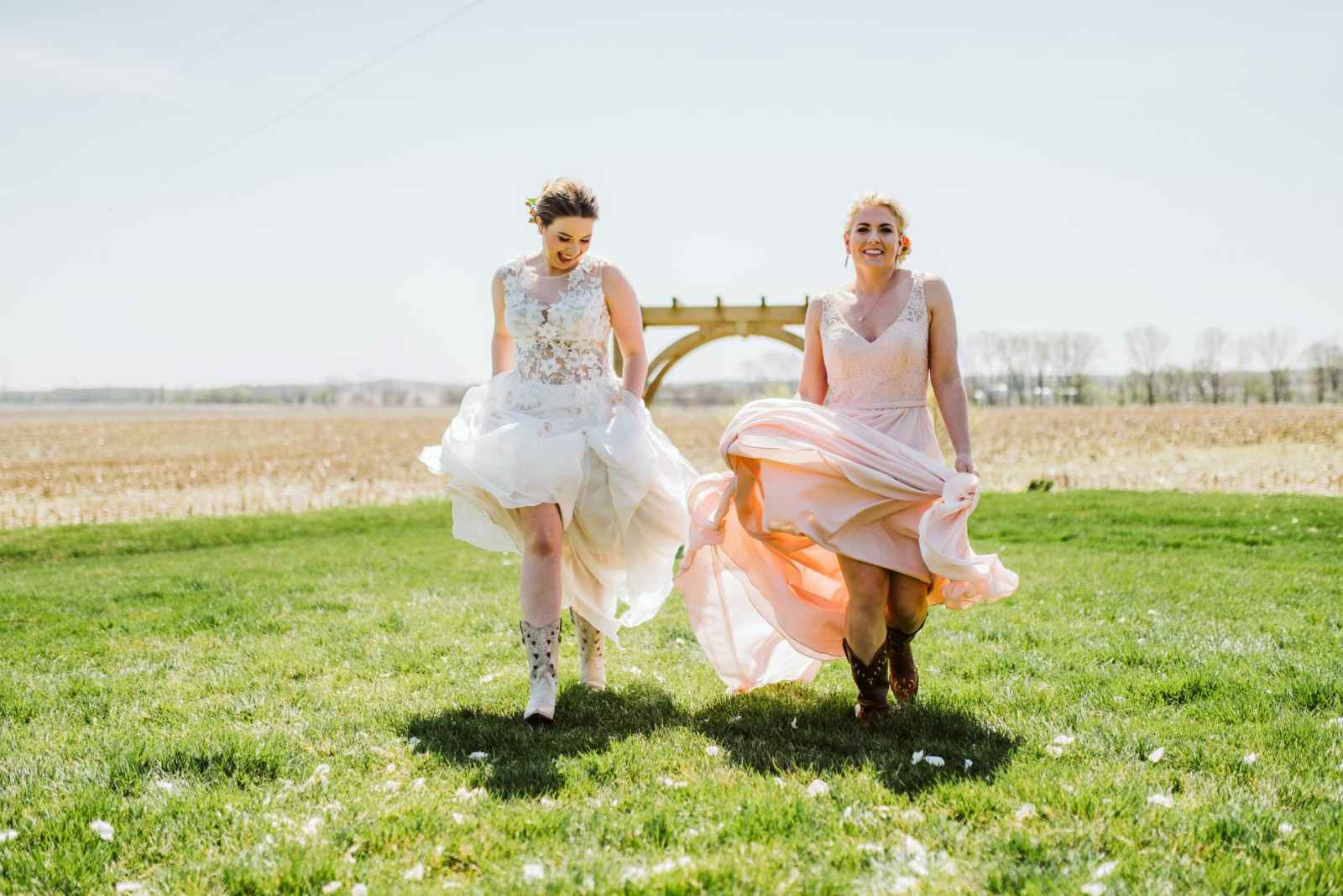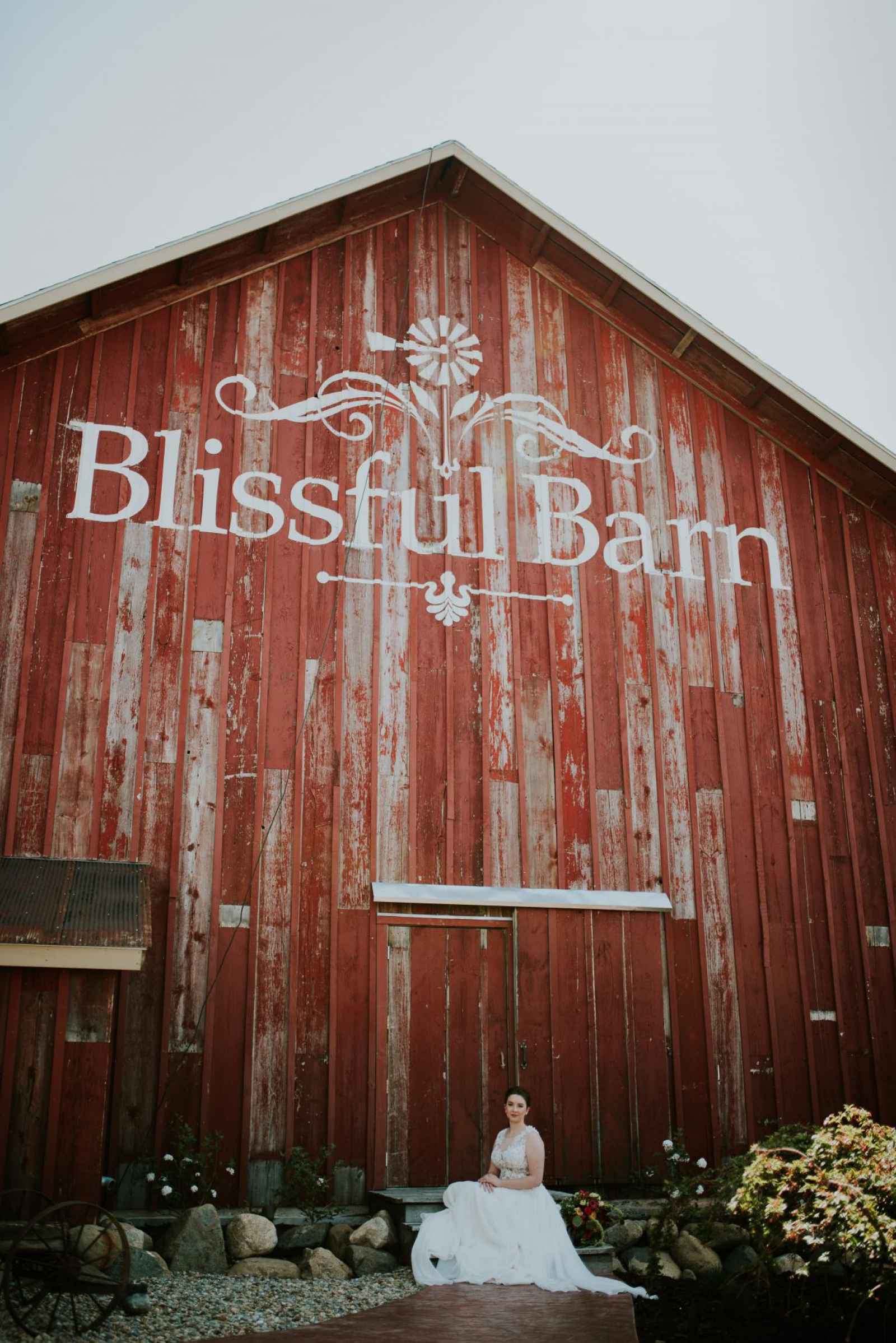 are you a bride-to-be?
We'd love to plan with you on weddingday-online.com. Let's get started!
 
are you a wedding extraordinaire?
Join WeddingDay Magazine in inspiring brides by partnering with us! See how here.